Clouds over Westport
<![if !vml]>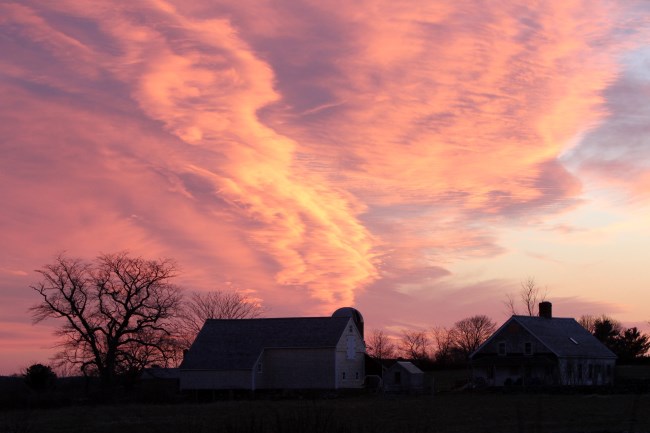 <![endif]>The marriage of sea and shore, and river and landscape embroider some of the most spectacular scenery to be found in all New England.
But it's our majestic clouds and evening skies that accent Westport's beauty, that separate Westport from all the rest.
It is like Michelangelo had visited Westport, and left his frescos for future generations to enjoy.
Inset: A fiery sunset over the former Palmer Farm on Adamsville Road, Westport.
The moist, southwest winds provide the pigment to paint the sky, while the warm southcoast waters have the perfect balance with the shore's temperatures that create the perpetual clouds that provide such a perfect canvas.
Is it any wonder why we take so much pleasure in Westport?
The sweeping and splendid views of our shore and sky are an integral part of our seacoast community, and they will leave unforgettable memories for those who visit, and heaven for those who are lucky enough to call Westport home.