Thursday, March 5, 2015
Click here for today's event listings in and around Westport!
Click here for upcoming theater and arts listings!
Updated February 26, 2015
03/06/2015 – 8:00 p.m. Thufferin thuccotash, Thor thwacks Westport with 10+ inches of snow!
This is just ducky.
Ehh, what's up doc with the weather?
In a surprise snowfall that fooled even the best of forecasters, the coastal villages of southern New England got whacked with 9 to 10 inches and more of fluffy white snow.
When is all this nonsense going to end?
That's what we get for trustin' a cwazy weatherman!
Town roads are mostly cleared, but be wary of slippery conditions. Single digit temperatures tonight promise lots of icy conditions – clear your walks and driveways immediately to avoid the freezing tomorrow of the slush from yesterday's melting snow.
Have lots of sand and salt on hand.
Th-Th-Th-That's all folks!
03/06/2015 – We're in the final throes of long-lasting winter storm Thor, but the snowstorm named after the Norse god is not giving up without a fight.
Accumulations today may reach 6 to 7 inches on the south coast before Thor finally peters out sometime between 6 and 8 p.m.
Still, plunging temperatures tonight to a low of 8 degrees promise lots of icy conditions on roads and walkways tomorrow.
Clear your walks and driveways to avoid the freezing of the slush from yesterday's snowfall and melting snow.
Have lots of sand and salt on hand.
On the bright side, full sun tomorrow with mostly sunny weather projected for the next 10 days with warming temperatures into the 40s.
Just how long is six more weeks of winter anyway?
Above: Winter whiteout at the Town Farm. A picturesque photo taken this morning during the heavy snowfall from Thor may help us look on the bright side of an otherwise very dreary winter.
03/04/2015 – Photo of the Week. Man may work from sun to sun, but the Highway Department's work is never done!
The budget-busting winter ($340,000 and counting) has pushed the Westport Highway Department's manpower and aging equipment to the limit, but somehow they keep on going despite the best efforts of Ol' Man Winter and plowing equipment breakdowns.
Our photo of the week shows massive drifting on Adamsville Road being cleared by the town's frontend loader as the sun sets on winter storm Neptune.
Click here to view this and other photos of the week.
<![if !vml]>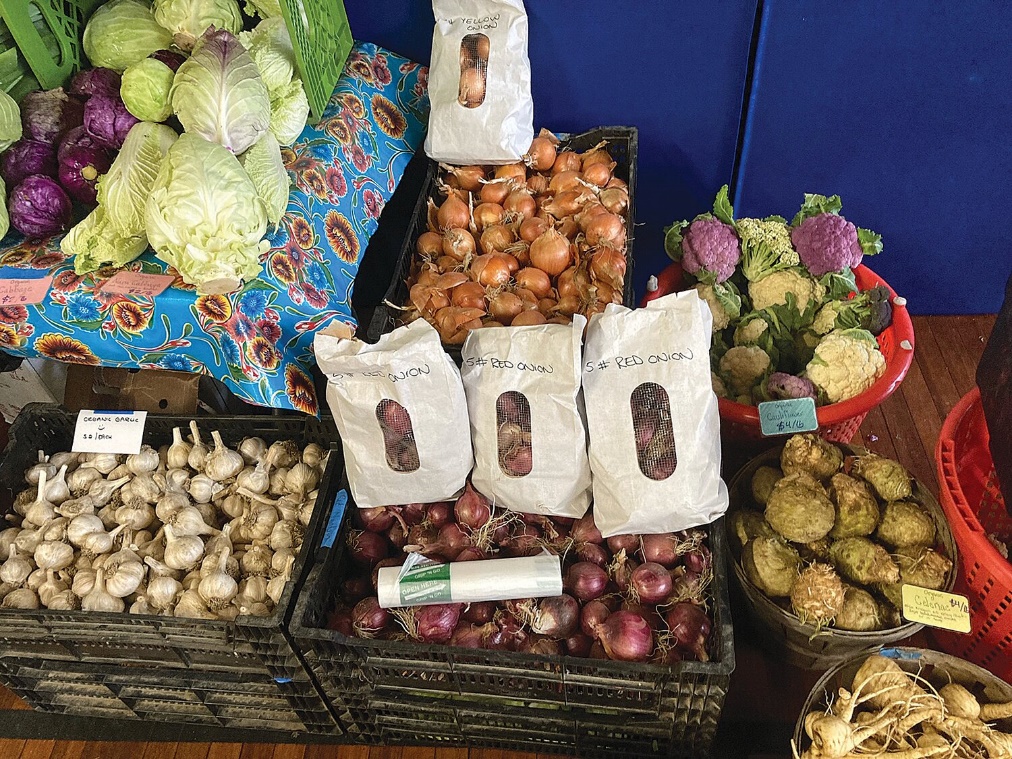 <![endif]>
Unfortunately, current storm Thor whipped up a lot of slush this morning which will undoubtable end up as ice tomorrow night with a Thursday nighttime low of 9 degrees expected.
Break out the sand and salt.
Old man winter came in with a blast.
Oh, how I wish he or she
Were a thing of the past!
Every time I go to open my door -
 Snow, sleet, wind, rush in
 And they are predicting more!
– Nancy Hoback © 2003
But Thor is done yet.
Expect overnight rain/snow with more snow into Thursday morning – with a 50 percent chance of 2 to 6 inches total accumulation.
03/02/2015 - Southcoast rail lumbers forward despite elephant in the room. After listening to updates on environmental and public outreach efforts for the state's $2.3 billion South Coast Rail project last Wednesday in downtown New Bedford, Kyla Bennett, a longtime opponent of the proposed line, raised her hand and asked about "the elephant in the room."
The elephant to which Easton resident Bennett was referring has been lumbering around a lot lately in SouthCoast transit discussions, amid the turmoil besieging Boston's MBTA system after brutal more...
03/01/2015 2:15 p.m. – Breaking news! 3-alarm blaze consumes Westport building, automobile(s), contents. A noontime fire today swept through a large structure used for servicing vehicles and storage.
"The building was a huge fireball when we arrived," said one Westport fireman.
Water tanker units from Little Compton and Tiverton assisted Westport in suppressing the structure fire at the far end of Maya Way, off Charlotte White Road.
The building was entirely destroyed.
Thick, acrid smoke, snow banks and icy conditions hampered the firefighters' efforts to tamp down hot spots and sort through the debris.
There were no persons in the building, and no injuries were reported.
The fire is under investigation. Click here for more pictures.
<![if !vml]>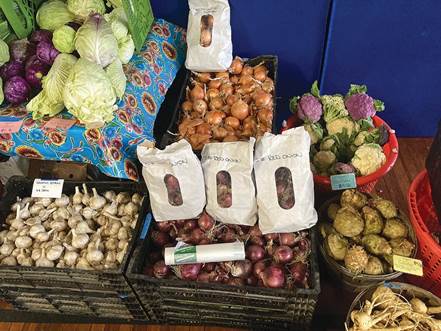 <![endif]>
03/01/2015 – Storm warning! Well, March appears to be coming in like a lion; hopefully it will leave as a lamb!
Winter storm Sparta is forecast to dump 3-5 inches of snow tonight on Westport.
And a slight chance it may be more.
Hey, our snow pack needed to be refreshed, right?
Looks like there's no hope avoiding this one. Sparta's coming right at us.
Take heart, in the never ending parade of winter storms, another one brewing in the west named Thor is on its way to the Northeast and should hammer us Wednesday. But the storm named after the popular Norse god will be met by 43 degree temperatures and should turn to rain.
<![if !vml]>
<![endif]>02/28/2015 – ALERT! Missing girl suspected of being in Westport. Renae Raposo is asking the people of Tiverton, Westport and Little Compton if they've seen her daughter, Amanda (pictured right.)
Amanda is 16-years-old, 5-foot-7, with brown hair and blue eyes.
"If anybody sees Amanda please, please, please call the Westport or Tiverton police department immediately!"
Amanda was last seen at Westport High School on Thursday at 2 p.m.
Contact Tiverton police at 401-625-6722 or Westport Police at 508.636.1122.
02/28/2015 – Applications mailed to local High Schools.
The Westport Lions Club is offering two scholarships this year. The Ernest and Prudence Chadwick Memorial Scholarship of $6,000.00 and the Harold S. Wood Scholarship of $3,200.00. 
Scholarships are paid to the students, who must be residents of Westport, in four consecutive yearly installments.
All Westport Seniors are eligible, regardless of which High School they attend.
Applications are now at schools and must be returned by mail directly to: Westport Lions, 875 State Road, Unit 11-120, Westport, MA 02790, postmarked by Monday, April 20, 2015.
Should you have any questions contact your guidance department. If necessary, you may contact President Mike Sullivan at 508.636.8642.
<![if !vml]>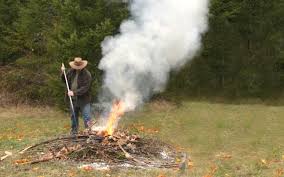 <![endif]>02/28/2015 – Westport police officers will face off in a wing-eating contest in March to support the Children's Advocacy Center of Bristol County.
The annual chicken wing-eating contest that pits local police and firefighters against each other for a good cause returns to White's of Westport on Thursday, March 26th, starting at 6:00 p.m.
Fire Chief Brian Legendre better have an ambulance at the ready!
Westport and Dartmouth police officers are among those scheduled to square off for full bellies and bragging rights.
A raffle and live entertainment will be included.
Bring some wet wipes with you; things could get messy. Donuts for dessert?
White's of Westport, 66 State Road, Westport. 508.675.7185.
02/27/2015 – Appointed vs. elected – what's going on with the Westport town Treasurer's position? Voters will face a ballot question this April to change the elected position of Treasurer to an appointed one.
Voters approved a similar ballot question a while back to appoint the Highway Surveyor.
Once again, voters are being asked the same question vis-à-vis the town Treasurer.
The fly in the ointment with the Treasurer's job, however, is that on the same ballot a candidate is running for the two-year unexpired term that was vacated with the retirement last year of then Treasurer George Foster.
If the ballot question is rejected by town voters, then the elected Treasurer will immediately assume the position.
A non-binding 2014 ballot Question 4, appointing rather than electing the town's Treasurer, was soundly defeated by the Westport electorate 2137 to 1145.
But what happens if the ballot question is approved, and the position becomes appointed.
The question is a bit more complicated than you might think.
Click here to find out what's what with the town Treasurer's job.
02/27/2015 9:00 a.m. – Breaking news. Hit and run on upper Drift Road takes out utility pole, detouring early morning motorists.
Two police cruisers were dispatched from Dartmouth to assist Westport police who were unable to respond to the call.
Sometime between 5 and 6 a.m. this morning an unidentified vehicle went off the road, crashed through a snowbank and took out a utility pole, cleanly snapping it off at the base and driving it deep into the wooded area near Lyons Brook.
The vehicle was not at the scene when police arrived, and there were no reported injuries.
Crews worked all morning to replace the damaged pole.
Electric service was briefly knocked out around 8:30a.m.
Anyone with information involving the accident is requested to contact Westport police at 508.636.1122.
<![if !vml]>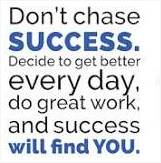 <![endif]>   <![if !vml]>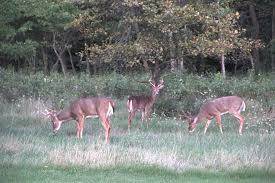 <![endif]>
02/27/2015 – March issue of Evergreen now available on-line. The Westport Council on Aging has released the March issue of their newsletter – Evergreen. Click here to read it now.
Click here to review other Westport organizations' newsletters.
02/26/2015 – Westport's Veterans' Services Agent is stepping down to pursue other interests. Jerry LeBoeuf has been on the job for only a few years, but the energetic ex-marine leaves the office better than he found it, and that's saying something as long-serving, former veterans' agent Ron Costa left very large shoes to fill.
LeBoeuf will be missed.
<![if !vml]>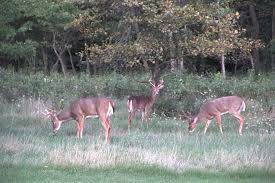 <![endif]>
Above: VSO Jerry LeBoeuf visiting with veterans at the Westport Council on Aging. Photo/EverythingWestport.com
Selectmen have appointed a search committee to recruit a replacement, but in the meantime Selectman Richard Spirlet suggested a temporary assignment to fill the vacancy to provide uninterrupted services to Westport's veterans.
He could hardly have found a better candidate.
"I would like to recommend Donat J. "Dan" Le Blanc as an interim services' agent," Spirlet told Selectmen Monday night.
The recommendation was unanimously approved.
An ex-marine, Freetown resident Le Blanc is a highly decorated veteran more...
02/25/2015 – Westport April election update. Five select board candidates are in, one is out. 
Former Highway Surveyor Harold "Jack" Sisson, one of six who pulled <![if !vml]>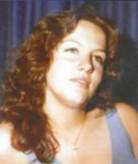 <![endif]>nomination papers for the two select board seats up for grabs, did not return them to the Registrars' office by yesterday's 5:00 p.m. deadline.
Inset: R. Michael Sullivan was the first select board candidate to declare his candidacy.
Incumbent Selectmen Craig Dutra, 65 Union Ave., and R. Michael Sullivan, 149 Cherry & Webb Lane are joined by challengers Pam Costa, 1185 American Legion Highway; William Harkins, 660 Gifford Road; and Maurice May, 1878 Main Road.
Click here to see what other surprises are in store for Westport voters this April.
02/23/2015 – Holed up in the Hampton. Jeifrey Dejesus of Central Falls, RI was having a clean, comfortable stay at the Westport Hampton Inn until police kicked his door in.
Acting on a tip, the Westport Police Detective Division along with members of the Massachusetts State Police Violent Fugitive Squad finally caught up with Dejesus this morning at approximately 9:30 a.m.
It appears the 20-year-old man was wanted for assault with a dangerous weapon.
The fugitive from Rhode Island had been staying at the Westport hotel for several days.
Mr. Dejesus was taken into custody without incident as a fugitive from justice.  He was booked at the Westport Police Station and transported to the Fall River Justice Center for his arraignment.
The Fugitive Squad is comprised of officers from various agencies including the New Bedford Police and Massachusetts State Police and Massachusetts Parole Department. 
Police had received a tip earlier Monday morning on Dejesus's whereabouts.
02/23/2015 – "50 Shades of Green!" Walking the aisles of this year's RI Flower and Garden Show during the most bitter of winters was a welcome escape for thousands over the weekend at the Rhode Island Convention Center.
"Give me odorous at sunrise a garden of beautiful flowers where I can walk undisturbed." - Walt Whitman
<![if !vml]>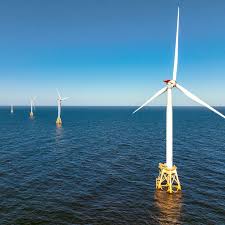 <![endif]>
Above: Francis Slade applies the finishing face-painting touches to this young lady at the Rhode Island Spring Flower & Garden Show.
The 2015 Flower Show exceeded expectations as visitors escaped the grip of a bitter winter and flocked to the RI Convention Center.
Touch our exhibits, please! The theme 'Garden Adventures' delivered plenty of excitement and fun for the whole family. Children loved digging deep in the soil and discovering where their food comes from. Many displays were interactive and encouraged children and adults alike to please touch.
23 unique featured gardens and vignettes included a life-sized fairy house, a tunnel garden, and a tree house.
Visitors strolled through the breathtaking garden displays, immersed in spring foliage, leaving snow and ice far, far behind.
Video to be released today!
<![if !vml]>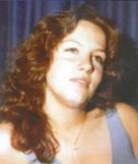 <![endif]>
<![if !vml]>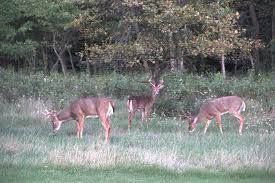 <![endif]>
02/21/2015 8:00 a.m. – Good morning frozen Westport. 4 degrees below zero! Reports indicate Westport went to -9 early this morning!
32 degrees by 5:00 p.m., 37 degrees by 2:00 p.m. tomorrow.
<![if !vml]>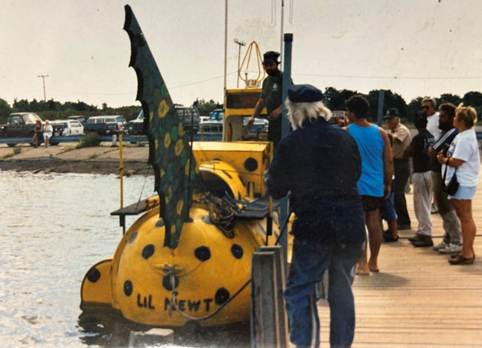 <![endif]>
02/20/2015 – Brutal cold, snow, freezing rain, then rain – all this weekend! Extreme artic cold returns Monday.
When will it ever end?
3 degrees tonight.
But what the hey, if you don't like New England weather wait a day or two; temperatures will rise to 37 degrees on Sunday.
Still, into each life some rain must fall, and we'll get that Sunday in spades.
<![if !vml]>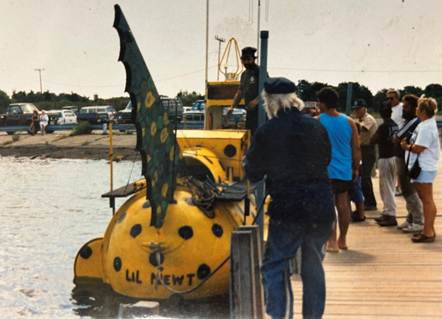 <![endif]>
Westport will have to deal with freezing rain turning to rain on Sunday; watch out for potential flooding due to blocked storm drains.
Then, just when you think it's safe to go back outside, temperatures will plunge to a low of -2 degrees Monday night, promising icy roads and frozen snow crust.
Finish your shoveling tomorrow, and help the over-worked Highway Department by clearing storm drains on your street.
<![if !vml]>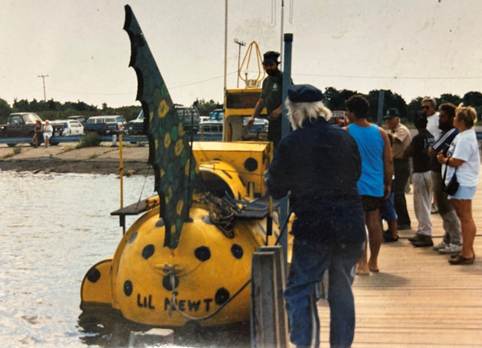 <![endif]>02/20/2015 – The Westport Land Conservation Trust (WLCT) is excited to announce plans to create an upland grassland within the Herb Hadfield Conservation Area.  Upland grassland, also known as upland meadow, is an increasingly rare habitat-type in the northeast more...
02/20/2015 – Westport kids invited to play in the Tiverton Little League.  Tiverton Little League signups are underway, and some of the teams are open to Little Compton and Westport players.
The Tiverton Juniors division, coming off a conference championship in its first year in existence, is open to players age 13-15 from the towns of Tiverton, Little Compton, and Westport.
If interested, Westport players can register by going to the Tiverton Little League website at www.tivertonlittleleague.org. Don't wait, opening day is April 11th.
02/19/2015 – Strange but beautifully abstract. There's a silver lining behind the harsh winter storms that ravaged Westport over the last two weeks. The frigid temperatures and gale force winds sculpted strangely-beautiful abstract imagery out of immense snow drifts, and created magical stalactite formations that look like they were computer-generated.
<![if !vml]>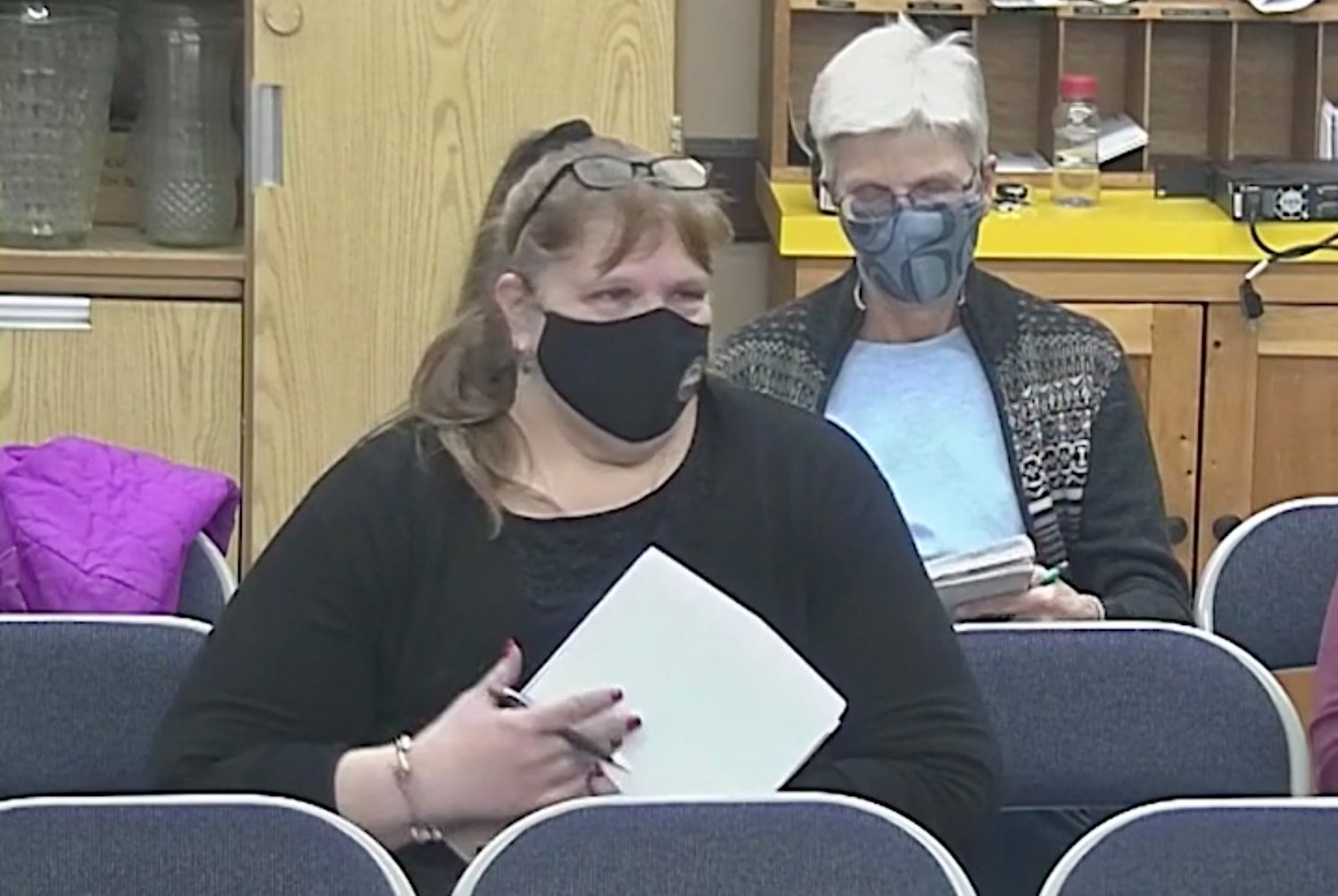 <![endif]>   <![if !vml]>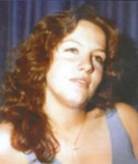 <![endif]>
<![if !vml]>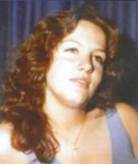 <![endif]>
More photos to come with video!
02/19/2015 – Icing on the cake. Westport picked up a few inches of feathery snow early this morning, then sunshine will prevail as the day progresses and will continue throughout Friday.
Winter will not release its glacial grip, however, as single digit overnight temperatures return with 2 and 6 degrees respectively on Thursday and Friday.
02/19/2015 – Friday the 13th unlucky for two Westport residents. A woman returned to her 60 Cross Road home at about 2:30 p.m. on Friday the 13th to find a Jeep backed in to her driveway with the engine running and a woman at the wheel.
The Jeep driver said she was looking for her friend and might be at the wrong house.  But at that moment the house alarm went off, the Jeep Wrangler sped off and a hooded man ran from behind the house and chased after the Jeep more....
02/19/2015 – Don't try this at home!  Portsmouth Police say a man's frustration with the recent onslaught of snowfall boiled over Saturday night when he attacked a town snowplow with a shovel.
David McAllister, 57, of 95 Holman St., was charged with assault, disorderly conduct, resisting arrest and vandalism with malicious injury to property following the incident, which took place in front of his home sometime before 7:30 p.m.
That's when police responded to the residence after getting a report of a disorderly male. A Department of Public Works (DPW) snowplow driver had made a call over the town-wide radio that a male, later identified as Mr. McAllister, was striking his plow with a shovel and yelling profanities
02/18/2015 – A crushing engagement at Dollar General. Take heed all you concerned auto owners who park your cars far away from others to avoid door dings...  the long reach of the crane can get you.
In the bizarre accident pictured below, a commercial sign company crane, extended to its maximum, tipped over this morning (only the good Lord knows how) and crushed the only car within its reach in the parking lot of the Tiverton Main Road retailer, Dollar General.
Tiverton police reported no injuries. There were no further details.
Can you imagine? Repairing parking lot lights ended up in this freak accident?
Tow trucks responded and quickly removed the vehicles. Wow! Now where do we park?
<![if !vml]>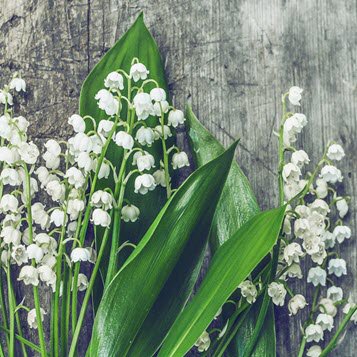 <![endif]>
Photo courtesy of the Tiverton Police Department.
02/18/2015 – WRWA gets gargantuan grant for Head Garage <![if !vml]>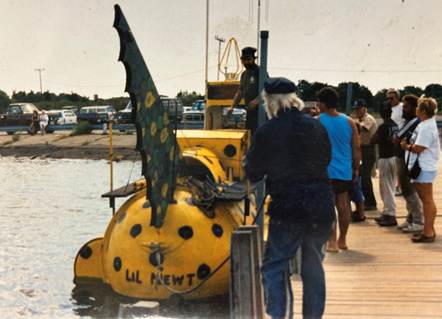 <![endif]>restoration. The Westport River Watershed Alliance is excited to announce they have received a $450,000 Massachusetts Cultural Facilities Fund Grant for their new headquarters - The Science And Education Center at the former Head Garage, Head of Westport.
The WRWA's project goal is to restore and adapt the Head of Westport structure as an environmental showcase for science and education, as well as WRWA offices. 
"This is a great day for the entire WRWA family," said WRWA executive director Deborah Weaver more...
<![if !vml]>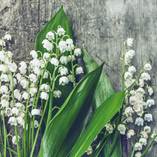 <![endif]>02/18/2015 – Adding insult to injury, winter storm Octavia dumps 4 inches of fluffy snow on Westport.
We're lucky that's all we got - the Highway Department is still cleaning up Neptune's mess.
Bone chillin' cold will ease up a bit today but returns with nighttime lows of 3 and 6 degrees respectively on Thursday and Friday.
Octavia swept off to the east, sparing Westport any serious snow accumulation.
Inset: Head of Westport early Tuesday morning. 3 to 4 inches of snow from fast-moving Octavia blanketed the frozen river.
38 degree temperatures and rain on Sunday promise to add confusion to the mix with potential flooding due to blocked storm drains.
Then, just when you think it's safe to go back outside, nighttime temperatures will plunge back into the teens promising icy roads and frozen snow crust.
Finish your shoveling over the next few days!
<![if !vml]>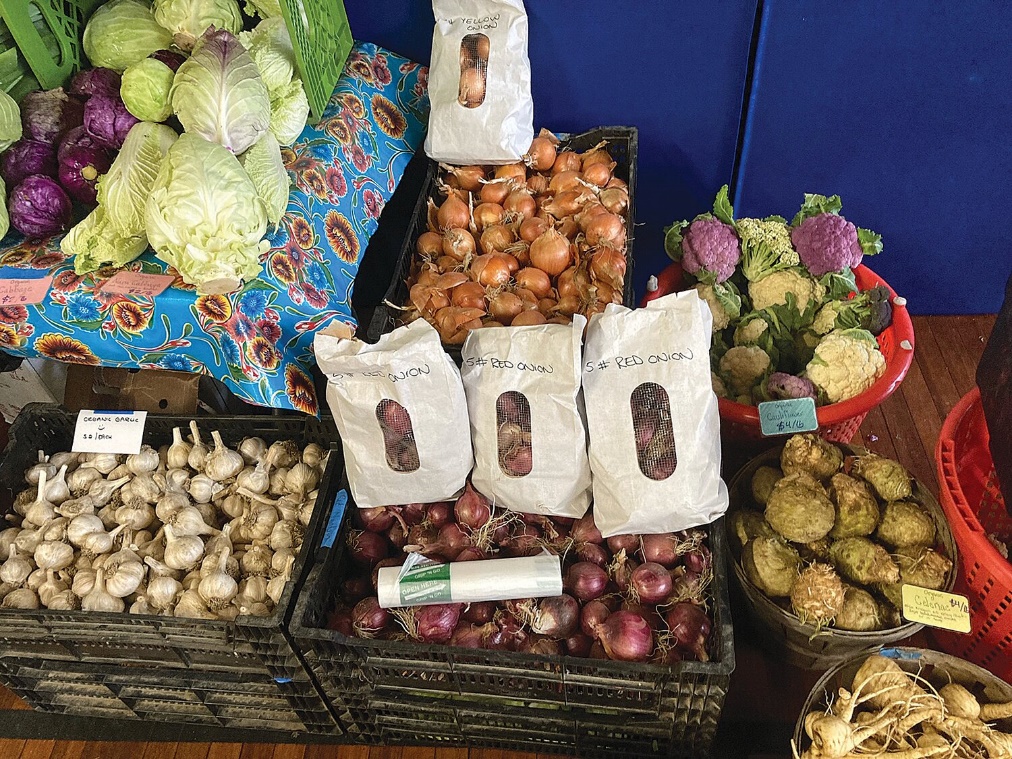 <![endif]>
Above: Westport Highway Department employees work late into Sunday evening clearing the heavy drifting on Adamsville Road. Other major roads like Horseneck Road, Hixsbridge Road, Atlantic Avenue, River Road, Howland Road, Main Road and Old Bedford Road took a beating.
Neptune took a hefty toll on the town's plowing equipment.  
Westport gets whacked by winter storm Neptune. Is Octavia going to be a repeat performer?
Westport gets heavier accumulations than predicted - reports indicate over a foot of light, fluffy snow. Substantial drifting driven by high winds hampers Highway Department efforts to clear secondary roads.
Artic air plunging into the area.
Snow will end at noon Sunday, but high winds will bring bitterly-low wind chill factors.
Below: drifting on Drift Road.
<![if !vml]>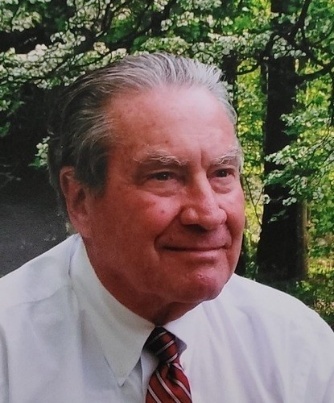 <![endif]>
Below: pictures from an early morning Sunday ride in a Westport town snow plow.
<![if !vml]>

<![endif]>
<![if !vml]>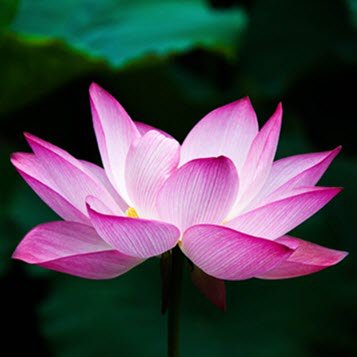 <![endif]>
<![if !vml]>

<![endif]>
02/15/2015 5:20 p.m. – Take a ride on the wild side. EverythingWestport joined Highway Department employee, Scott Boyd in a Mack truck snowplow early Sunday morning to experience firsthand the demanding business of clearing Westport's roadways.
"At the end of a shift (like this) my neck is tight and hurts from the strain," Boyd said.
Imaginable equipment breakdowns, trying to detect the roads' edges in whiteout conditions, avoiding town residents in the road clearing their walkways and driveways, avoiding vehicles parked on the roadside, and all the while avoiding the glares from people when the plow pushes snow back into their recently cleared areas.
And don't forget about the mailboxes.
"It's not the plow that knocks them over," Boyd said. "It's the snow."
"We try to drive slow enough (15 to 20 mph) to limit knocking them down."
It's all in a day's work when storms of Neptune's caliber hit town.
"The roads were all clear last night, down to the bare surface," Boyd said. "Now were starting all over again." 
Look for more pictures and video today of a ride on the wild side with the Highway Department clearing the roads. 
02/15/2015 - The Westport Historical Society sent out their February 2015 E-Newsletter. Click here to read it now.
02/14/2015 5:20 p.m. – Snow accumulation from winter storm Neptune again revised upwards; expect 4 to 8 inches by Sunday afternoon.
Blizzard conditions Sunday with thunder snow.
Forecasts now say there is a 100 percent chance that 4-8 inches of snow will hit Westport this Valentine's Day weekend.
Yesterday's bright sunshine is truly the calm before the storm as the blustery blizzard Neptune slams Westport this weekend.
<![if !vml]>

<![endif]>Forecasters have time and time and time again changed their weather predictions for this weekend as the surging Neptune continues to oscillate over Westport's coastline.
Blizzard-like conditions will now bring 4-8 inches of snow and of course more frigid air from the weak Alberta Clipper.
Inset: a mountain of snow is piled to the heavens by highway department employees at the intersection of Drift and Charlotte White Roads.
Boston will get smacked, again!
Take heart – some parts of northern Boston may get up to two feet of snow!
This month is already the snowiest February on record in Boston and the latest storm may make this month the snowiest month ever on record in Boston, and they're only halfway through the month!
Turning to Westport, weather forecasters said another storm could arrive on Wednesday; possible accumulation 1-3 inches.
Frigid Westport!
Regrettably, Neptune will bring with it another wave of extremely cold weather; Saturday's low nighttime temperature of 23 degrees is balmy compared to a Sunday night low of -2 degrees, followed by Monday's nighttime low of 2 degrees.
Want a preview?
Click here to view Wicked cold Westport images photographed on a bone-chilling, sub-zero (-24 wind chill) early morning walk-about on January 8th.
Extreme wind-chill factors way below zero as NW winds of 25 to 30 knots with gusts up to 55 knots on Sunday, continuing late into the evening.
This is not good news for the Westport Highway Department, but they are ready, said the town's Highway Surveyor.
"All our trucks are repaired, we got recent deliveries of salt and sand, and the guys are all rested," Chris Gonsalves said.
After three straight weeks of significant storms including a blizzard that crippled the area for nearly three days, the Highway Department needs a break from the weather.
Unfortunately they won't get it this weekend.
<![if !vml]>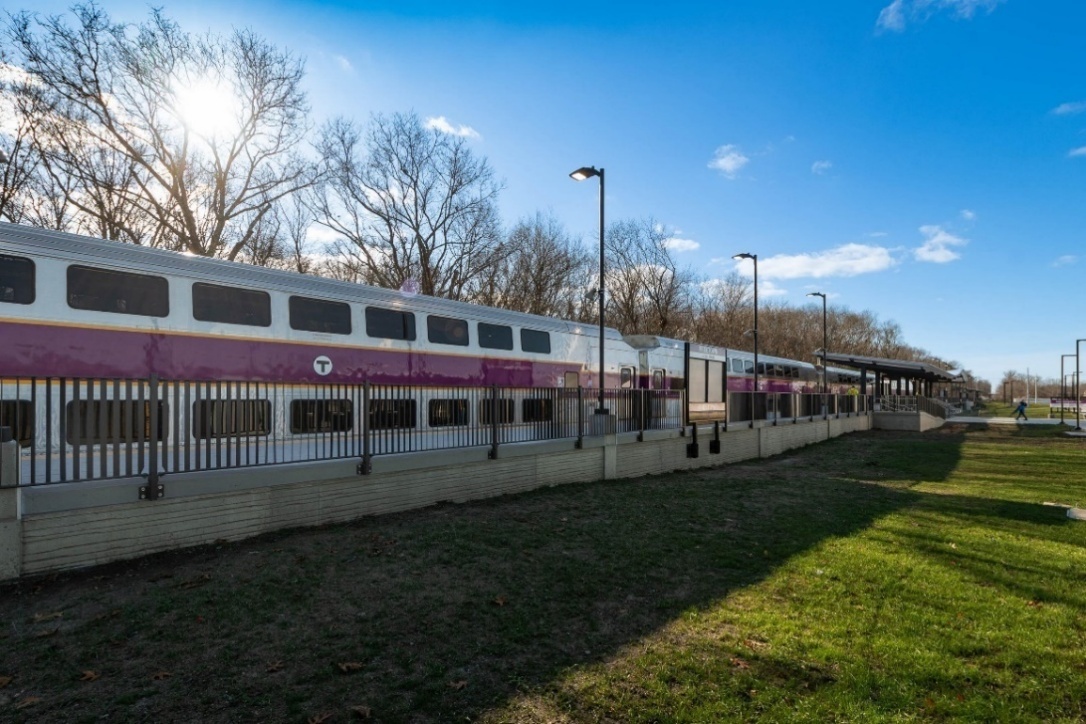 <![endif]>
Gonsalves' road crews will have to contend with narrower roads and high snow embankments.
"We recently contracted two large frontend loaders to widen roads as much as possible," Gonsalves said. "One in the northern part of town and one in the south. We have done as much as we could to prepare for future events."
Gonsalves advises all town residents to avoid parking on the roads, remove vulnerable mailboxes and signs, and limit travel during the height of the storm.
For coastal residents and mariners:
Storm warning in effect from late tonight through late Sunday night. Heavy freezing spray warning in effect from Sunday morning through Monday morning.
Saturday: S winds 5-10 knots with gusts to 20 knots, becoming SE winds 15 to 20 knots with gusts to 30 knots.
Sunday: watch out for extreme wind-chill factors way below zero as NW winds of 30 to 35 knots with gusts up to 60 knots into the late evening couple with a nighttime temperature of -2 degrees. Heavy freezing spray. At night NW winds 25-30 knots diminishing to 20 to 25 knots with gusts up to 50 knots after midnight.
02/11/2015 – If there's one thing certain about Westport's FY'16 budget, it's uncertainty.
"As far as the laws of mathematics refer to reality, they are not certain; and as far as they are certain, they do not refer to reality." ― Albert Einstein
Uncertainty about forthcoming state financial assistance, uncertainty about local receipts, uncertainty about the expensive cleanup or demolition of the Westport Middle School, uncertainty about avoiding layoffs, uncertainty about possible salary and benefit increase with union employees, and most importantly, the uncertainty of how raiding the town's Free Cash Account to support the town's operating expenses (planned under a vexing structural budget deficit) isn't a ticking time bomb for future taxpayers.
<![if !vml]>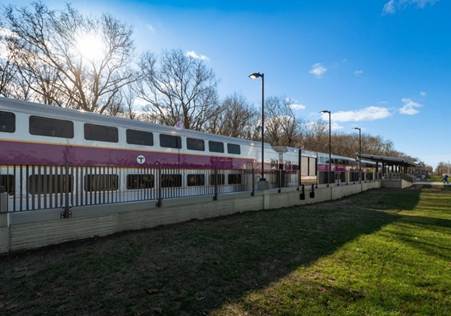 <![endif]>
The Finance Committee met last night with Selectmen (Steve Ouellette absent) at Town Hall to wrangle over the "balanced budget" presented by the town leaders.
"We all know the figures are estimated," said longtime Finance Committee member, Hugh Morton. "We'll have to adapt as things change."
$34,214,421.00 is the number.
"We appear to have a balanced budget... for now," said Finance Committee Chairman Charles "Buzzy" Baron.
"We have to prioritize the use of one-time funds," said Select Board Chair Antone "Tony" Vieira. "Some budget item requests aren't an option with available free cash."
"Some of the revenue increase projections are aggressive," said Vieira, "but we feel as a board the risks are worth it – however, we still aren't out of the woods yet. There's still a lot of moving parts here."  More...
02/10/2015 – Westport Selectmen vote to move a balanced FY'16 budget to the Finance Committee. On a vote of 4-0 (Steve Ouellette absent) Selectmen last night approved a cobbled-together budget and will submit it this evening to the town's Finance Committee.
A 5:30 p.m. scheduled Selectmen's meeting this evening cancelled – not needed to finalize budget. They will meet tonight with the Finance Committee at 8:00 p.m.
Big winners: no layoffs and most unfilled employee positions will be filled in the proposed budget; School District picks up an extra $500,000 in general expenses and an extra $500,000 for special education.
Big losers: the town's certified "free cash account" gets hit for $1.5 million, leaving only $200,000 in reserves to handle burgeoning snow and ice account, and possible negotiated town unions' salary and benefit increases; some operating budget line items reduced by $68,000; and no funding for department restructuring positions (e.g. finance director.)
The budget assumes an aggressive 4.5% increase in revenue, a number that could create an issue with the Massachusetts Department of Revenue, but "they will probably go along with it," according to Select Board Chair, Antone Vieira.
The structural budget deficit continues.
State aid reimbursement will not be cut this year, according to Governor Baker, but next year there are no guarantees, Vieira said.
Selectmen are hoping an improved economy will increase town revenues in auto excise taxes, and meal and hospitality taxes.
<![if !vml]>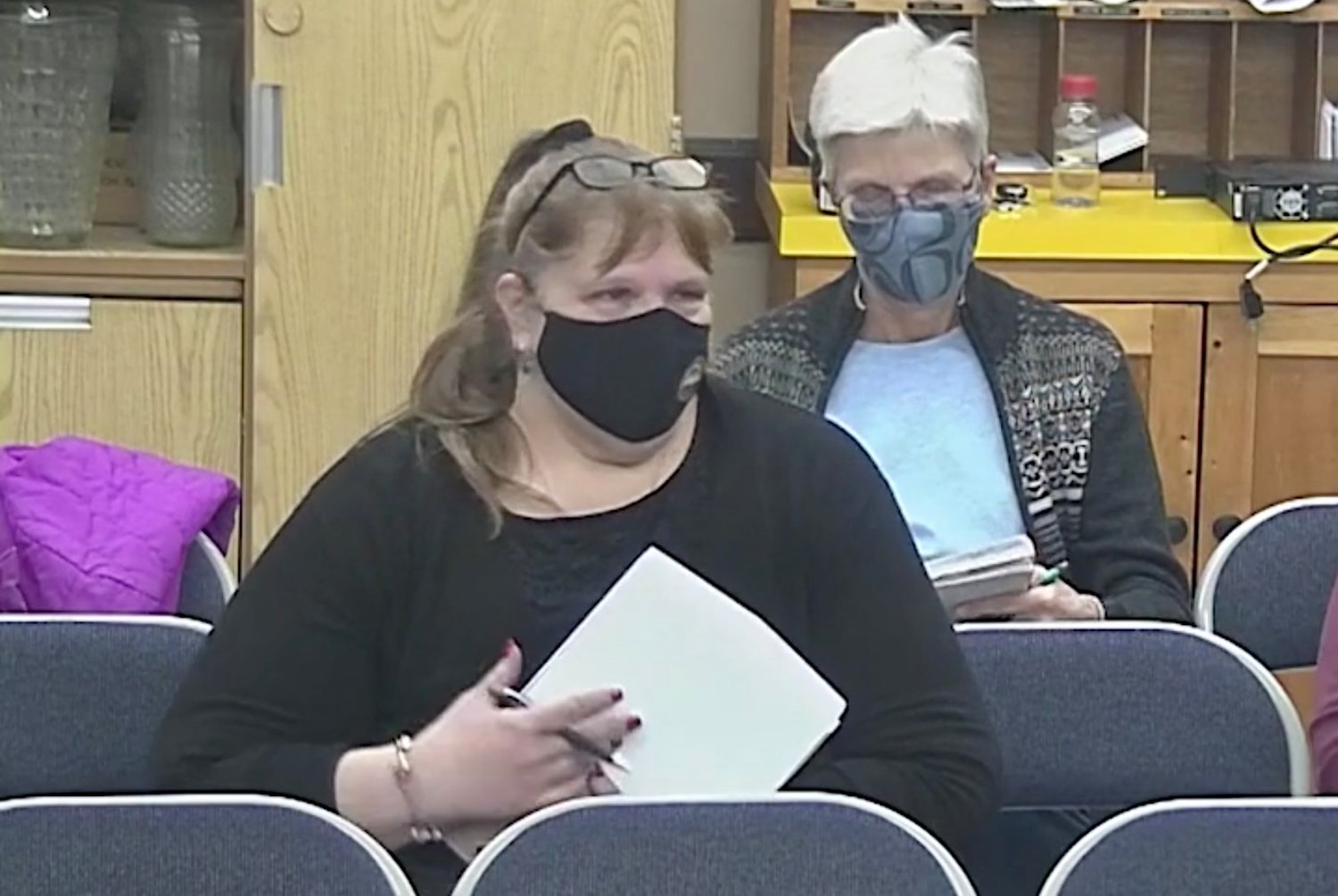 <![endif]>
Above: Town accountant Theresa (Terry) Provencal (right) supplied facts and figures to the budget balancing process last night. "My biggest concern is over estimating revenues," Provencal told Selectmen. "We're staying with aggressive receipts," Selectman Vieira responded.
02/10/2015 – Is unasked for advice veiled criticism? There is a new ad hoc group in town looking to help officials with the town's finances. 'Westport's Financial Future' met with selectmen on Monday and presented the board with both positive and negative feedback about the town's current and projected financial situation. Town resident Richard Brewer said concerned residents started the group to objectively analyze historical financial information, project trends through 2026 and give advice to town leaders. More...
02/10/2015 – Today is Plimsoll Day. Now for the uninitiated, Samuel Plimsoll, a member of the English Parliament and a social reformer, championed sailors' safety while traveling the world's waterways in crammed ships.
Unscrupulous ships' owners heavily insured overloaded cargo ships, endangering crews to pursue profits.
Plimsoll was instrumental in the amendment of Britain's Merchant Shipping Act, which came about in response to the then national problem of dangerously overloaded ships.
<![if !vml]>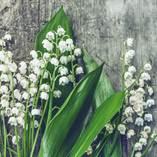 <![endif]>His bill, named the Unseaworthy Ships Bill, was passed in 1876, and required that a mark be present on a ship's hull to indicate the waterline at which maximum cargo capacity was reached for the vessel. In 1894 the law was strengthened to enforce the accurate representation of the Plimsoll Mark and enforced its use.
Today, the Plimsoll Mark is universally recognized and is actually represented by several lines – each one indicating the safe waterline in relation to both cargo type and water type (salinity, temperature, ocean region, and season). More (if you're interested!)
02/10/2015 – Snow and ice! It was the last thing snow-weary Westport wanted to hear: more snow is on the way.
Winter Storm Marcus is rapidly becoming a memory, but the slow, plodding storm that hung around New England for a couple of days hit many of the same areas that were left with feet of snow from a couple of storms that shut down the area over the last few weeks.
Winter started slowly in Westport, but a relentless pattern has taken its toll on school and business closures, as well as road crews and transportation officials.
Even high profile court cases were postponed.
Does the Highway Department ever get a snow day off?
And we were the lucky ones, only getting about 3 to 5 inches of additional snow.
Pity the Boston area.
<![if !vml]>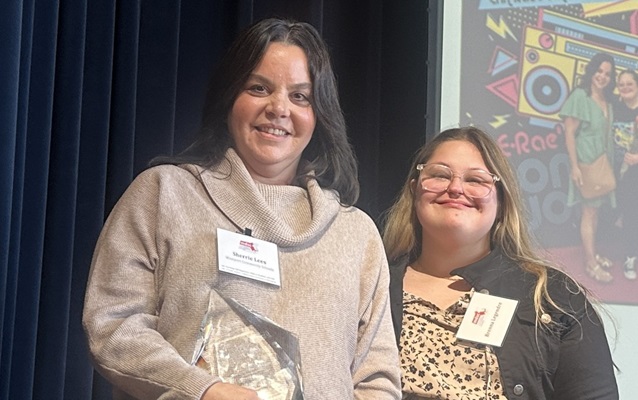 <![endif]>
Marcus may be going, but he's leaving a calling card of ice and snow pack that be around for some time to come.
And some of the coldest air of the season will arrive behind Marcus.
Has anybody been able to find any snow melt?
Flurries are in the weekly forecast, but we might see the sun on Friday.
02/08/2015 – Com'on Westport, speak out! State Senator and Westport resident Michael Rodrigues invites all Westporters to the March 11th session of Commonwealth Conversations, an attempt by Massachusetts legislators to reach out and seek residents' viewpoints on how state government can serve us better.
Join Sen. Rodrigues at 6:30 p.m. at Bridgewater State University – more details coming.
"Learn more about Commonwealth Conversations, a series of grassroots forums that your state senators are holding to hear from you!" - Sen. Rodrigues
"Please join the tour and have your voice heard at the town hall meeting that is open to the public," Sen. Rodrigues said.
Not able to make it to your local Town Hall Forum?
"Tweet @MA_Senate during the forum or use the hashtag #MAconvos, and they'll ask me to address the questions you tweet," Sen. Rodrigues said. "We'll be following up after the tour to upload videos of each town hall, so stay tuned to hear it if your question was answered," Sen. Rodrigues said.
<![if !vml]>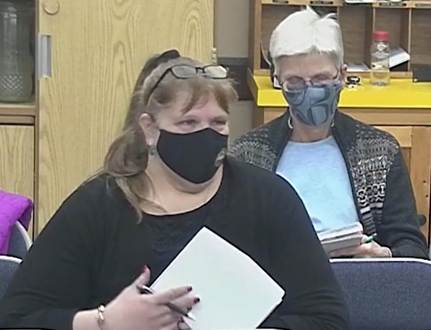 <![endif]>
Click on above image to get all the information that is available now and that will be released shortly. View the video found at this site.
02/06/2015 – Loonnngggg live the queen! Queen Elizabeth II succeeds King George VI to the British throne this day in 1952, making her the second longest reigning monarch in Great Britain's history.
Since September 24, 1896, Queen Victoria has had the longest reign of any king or queen in the various kingdoms of the British Isles. If Elizabeth II is still reigning as of September 10, 2015, she will surpass her great-great-grandmother, Victoria.
63 years and going strong. Long live the queen!
<![if !vml]>

<![endif]>        <![if !vml]>

<![endif]>
02/05/2015 – Westport Selectmen sparred last week over a version of a balanced budget that will have to pass muster with the Finance Committee and, more importantly, be able to pass at this year's annual Town Meeting.
They might as well clean the Augean stables.
The colossal task of balancing FY'16's budget while avoiding layoffs and leaving enough Free Cash for emergencies (like our blown Ice and Snow account) would test the strength and agility of Hercules himself.
Yet at their last meeting Selectmen voted to accept Version B of the proposed Fiscal 2016 budget, pieced together with baling wire and glue by Town Administrator Tim King that just might do the trick. More later.
02/05/2015 – Sisson hearing postponed to Tuesday, March 10th. Former Highway Surveyor Jack Sisson's hearing was scheduled today in an attempt to obtain a new trial to reverse his conviction.
Sisson's original hearing date was Monday, January 12th, but was postponed to Thursday, February 5th by Judge Julieann Hernon because Mr. Sisson's attorney, Francis O'Boy was in trial on another case, according to a spokeswoman for the District Attorney's office.
The hearing today was postponed because the presiding Judge, Julieann Hernon, was not in the building.
Mr. Sisson is asking that his felony conviction for larceny over $250 be overturned. According to court documents, he is arguing that there was insufficient evidence for conviction at his original trial and that Westport police testimony was not consistent with some of the evidence presented during that trial.
A jury convicted Mr. Sisson on Thursday, July 10, 2014 of that felony larceny count, the taking a town-owned Cub Cadet mower.
Judge Hernon sentenced Mr. Sisson to two years of probation, 40 hours of community service and a no-trespass order at the town highway yard.
The request for a new trial appears to be a related issue of Mr. Sisson's pension.
<![if !vml]>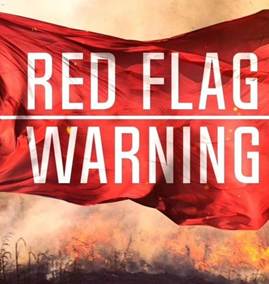 <![endif]>
02/05/2015 – Speaking of former Highway Surveyor Harold "Jack" Sisson, he is now one of six contestants who have pulled papers to run for two Select Board seats currently held by Craig Dutra, 65 Union Ave. and R. Michael Sullivan, 149 Cherry & Webb Lane - both have taken out papers to run for re-election.
Also joining the fray are Pam Costa, 1185 American Legion Highway; Bill Harkins, 660 Gifford Road; and Maurice May, 1878 Main Road.
Jack Sisson lives at 27 East Briggs Road.
This race promises to be a real brouhaha, and will be one of the more interesting public elections if all candidates are on the ballot. 
None of the Select Board candidates have returned their nomination papers as of this morning, according to Town Clerk Marlene Samson.
They have until Tuesday, February 24, 2015 at 5 p.m. for filing nomination papers with the Board of Registrars.
The deadline for obtaining nomination papers is Thursday, February 19, 2015 at 4 p.m.
<![if !vml]>
<![endif]>
Congratulations New England Patriots! Last second heroics bring home Patriots' fourth Super Bowl Victory.  Brady wins his third Super Bowl MVP award. Undrafted, free agent rookie Malcolm Butler stepped in front of Ricardo Lockette to pick off Russell Wilson's pass and complete one of the wildest Super Bowl finishes.
The 37-year-old Brady joined Joe Montana and Terry Bradshaw as the only quarterbacks to win four Super Bowls, and he became a three-time Super Bowl MVP while breaking a Super Bowl record with 37 completions on 50 attempts for 328 yards, four touchdowns and two interceptions. More with video.
<![if !vml]>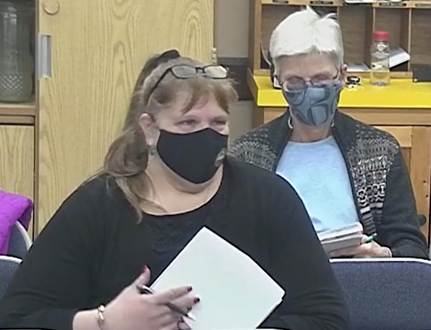 <![endif]>
Wednesday, February 4, 2015 - Patriots' cheerleaders lead the Boston homecoming parade this morning in a Duckboat. Click here for more pictures. Photo/10Wavy.com
02/05/2015 – LC, the place to be in Rhode Island! Real estate site Movoto released a study showing Little Compton the safest place to live in Rhode Island.
The report described Little Compton as "everything that you'd expect from a charming community in the northeast."
"The town of Westport is delighted to have such a nice neighbor!" – EverythingWestport.com
Movoto determined the 10 Safest Places in Rhode Island in 2015 by comparing each town's rate of murders, violent crimes, property crimes and total crimes based on the 2013 FBI Uniform Crime Report.
The towns were then ranked based on their score, and the town with the lowest score was deemed the safest place in Rhode Island.
The town with the lowest score, Little Compton, had zero violent crimes and a total of 26 crimes for the entirety of 2013, the report states.
The Town jumped up two spots from last year to take the number one spot in the 2015 rankings.
Right behind Little Compton in the 2015 rankings were Glocester and Scituate, the second and third safest places in the state, respectively.
02/03/2015 – February 7th Workshop #4 on Education for Westport's Master Plan Update this Saturday. All Westport residents are invited to offer their input on the goals for the Education chapter of the Master Plan Update on Saturday February 7th, from 9 a.m. to 12:00 noon at the Westport Free Public Library on 408 Old County Road, Westport.
<![if !vml]>
<![endif]>Inset: the troubled Westport Middle School is at the center of the school district's financial pinch in improving educational facilities in Westport's farming/agricultural/fishing community.
The fourth of the public input sessions, Workshop 4 will address goals and objectives for education in Westport. This is the first time that education will be addressed in the master plan.
The six goals include: Goal 1 - Prepare all Westport Community School students for college, technical job readiness, and career success); Goal 2 – Communicate more...
02/03/2015 – The Westport Cultural Council has announced its 2014-2015 grant awards for individuals and organizations.
The Westport Cultural Council received more than $10,000 in grant requests with $4,000 in funds to distribute. During fall meetings members established priorities to best promote access and support for the arts, humanities and interpretive sciences in the community.
Awards went to: Westport Historical Society; New Bedford Whaling Museum; more...
02/02/2015 –
Groundhog Day!
Click here to learn more about the origins of Groundhog Day.
<![if !vml]>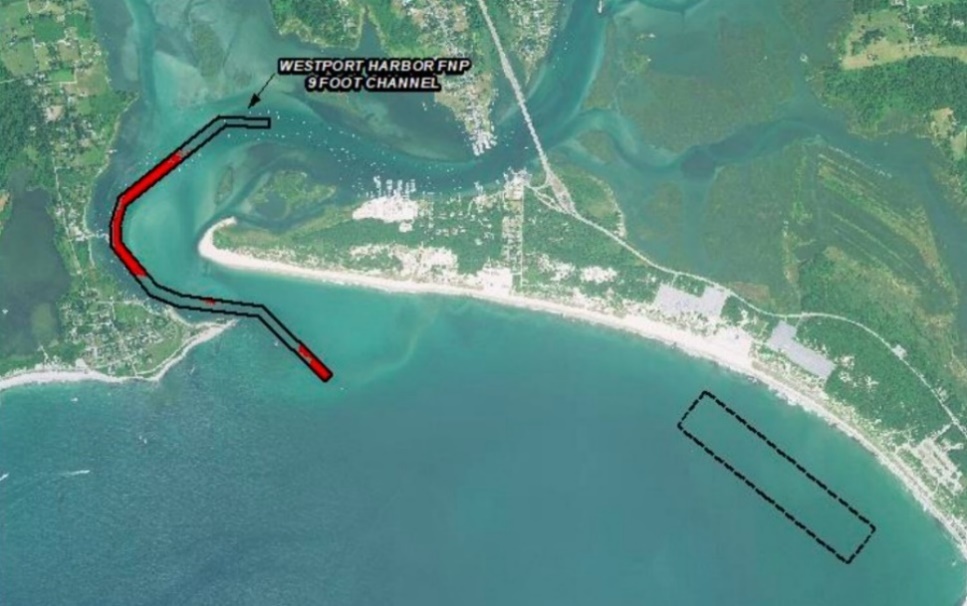 <![endif]>
Report from Gobbler's Knob, Punxsutawney, PA.
Punxsutawney Phil, the Seer of Seers, prognosticator of all prognosticators, was awakened from his borrow at 7:28 a.m. EST by his handlers, John Griffiths and Ron Ploucha and by the cheers of his thousands of steadfast and faithful followers.....
"Forecasts abound on the Internet,
But I, Punxsutawney Phil, am still your best bet,
Yes, A Shadow I see, you can start to twitter,
Hash Tag: Six More Weeks of Winter!"
<![if !vml]>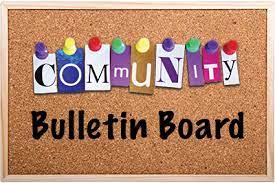 <![endif]>
Click here to view 2015 video.
02/01/2015 – Cut and Plow! The Highway Department works overtime Friday evening to cut snow banks down to size, and widen Westport roadways in preparation for a major storm expected this Monday.
The National Weather Service is also cutting back, predicting 1-3 inches late tonight and early Monday morning, and then 1-3 inches of wintry mix on Monday. Earlier forecasts called for 5-8 inches of wintry mix.
More snow showers are expected on Wednesday and Thursday.
<![if !vml]>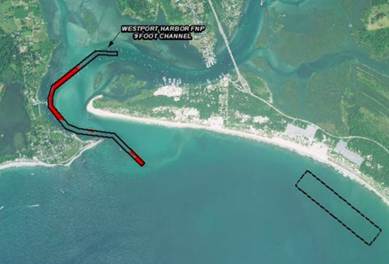 <![endif]> <![if !vml]>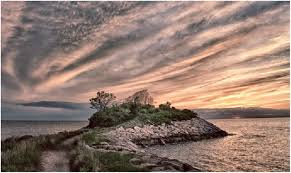 <![endif]>
Above: Crews take the heavy equipment out to Pine Hill Road to push back Juno's heavy snowfall, increasing visibility on dangerous intersections.
02/01/2015 – Update: "Well it pretty obvious we're going to get some more significant snow tomorrow," State Senator Michael Rodrigues said on Sunday. "So we are once again postponing my fundraiser. We will now hold it on Monday, February 16, 6-8 p.m. at Bittersweet Farms. Tickets are still available; thank you for your support and GO PATS!"
More past headline news continues below.