Tuesday, January 23, 2018
Click here for today's events in and around Westport, MA!
Look Here!
Click here for current theater and arts listings!
Updated  Monday, January 22, 2018
<![if !vml]>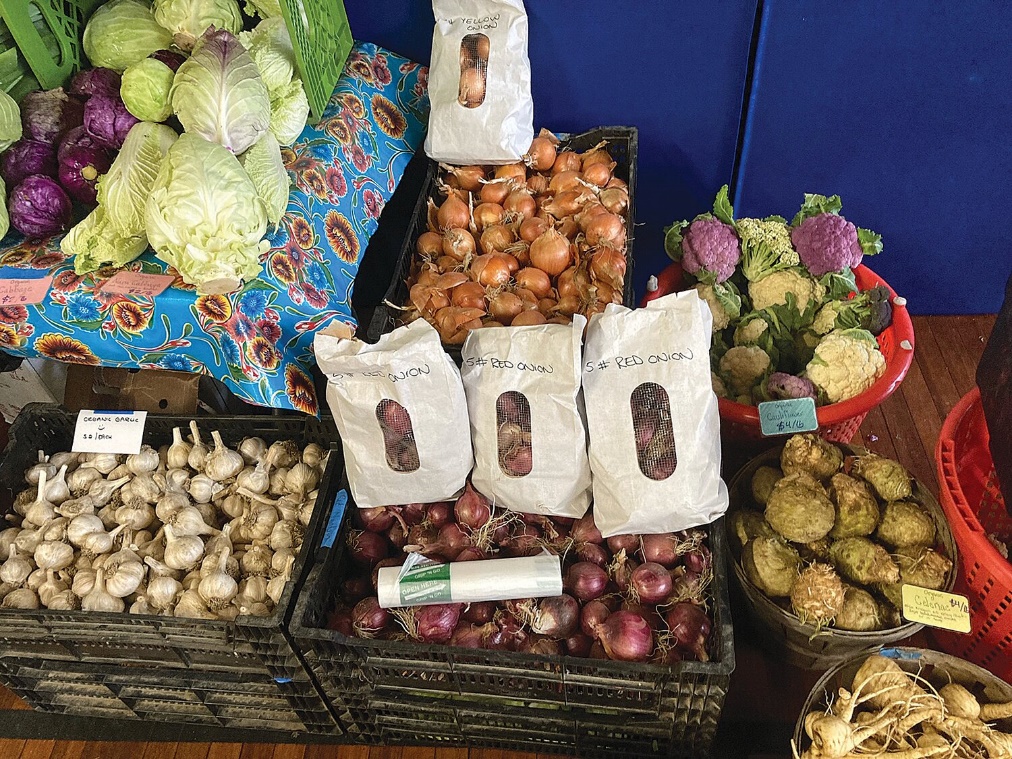 <![endif]>
Tuesday, January 23 - Westport Special Town Meeting tonight at 7:00 p.m. will vote on new school building.
WESTPORT - Westport registered voters this Tuesday night will be asked to address five articles in the town warrant before the citizen legislature that is called town meeting.
<![if !vml]>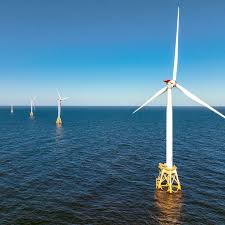 <![endif]>
Article 1. The big dog in the room is the proposed $97.5 million new Jr/Sr High School building to be built on the site of PCB-plagued Middle School that will house grades 5 -12 in a state-of-the-art facility designed by Jonathan Levi Architects.
The Massachusetts School Building Authority (MSBA) gas agreed to reimburse almost 38% of the estimated $97.5 million in construction costs.
This article requires a 2/3 vote of meeting members.
Article 2. This article proposes to amend town bylaws to establish a revolving fund for the Electrical, Plumbing and Gas Inspectors to collect fees and fines for building department permits.
Article 3. Voters will be asked to approve the use of previously approved $350,000 in CPC funds to acquire a conservation restriction and interest in protecting the St. Vincent DePaul Camp land on Adamsville Road. All maintenance and use of the land will be in the hands of the Westport Land Conservation Trust.
Article 4. The Selectmen are asking voters to allow the board to take custody of land on the East side of Sanford Road for general municipal purposes and for possible leasing; under this article the Selectmen will be allowed to lease the land for up to 20 years.
Article 5. Acceptance of the article will allow selectmen to petition the state legislature to grant a non-transferrable, special wine and malt beverage license to R & C Market located at 151 State Road.
The town is only permitted to grant licenses up to the maximum as determined by the state, and a request for a license above that number has to receive special legislature approval from Boston. 
Attend this Town Meeting! This is the chance, and duty, of every registered voter to get up and express their opinion on town matters.
The Special Town Meeting will be at the Westport Jr/Sr High School in the auditorium, and will begin promptly at 7:00 p.m.
Click here to review the five-article Special Town Meeting Warrant.
<![if !vml]>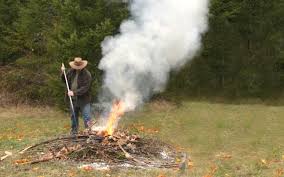 <![endif]>
Sunday, January 21 – WESTPORT - Our property of the Week is this magnificent WATERFRONT lot on Westport River's East Branch. Tucked away off the beaten path, this Great Neck Road lot not only boasts riverfront but borders a delightful perennial stream!
27,200 sf lot is ready to go w/septic system installed & well on site. From your perch enjoy river views, southwesterly breezes, and glorious sunsets! Don't Wait!
Contact Suzanne Alden at 508.636.0600 or Suzanne@aldenhill.com.
Click here for more information and photos.
<![if !vml]>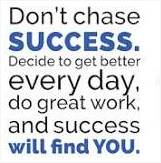 <![endif]>
Above: 3.5 MW energy-producing Solar Farm built on cleared farmland off Old County Road in late 2016.
Photo | EverythingWestport.com
Sunday, January 21 – Neighbors voice concern over proposed Westport solar farm.
WESTPORT - Solar farms have always been considered a benefit to the environment, but that notion is being challenged by one neighborhood within a scenic area of town.
A group of Horseneck Road neighbors are protesting a proposed 4-megawatt system on 12 acres on Horseneck Road claiming it would lead to widespread flooding and endanger fish habitat in nearby streams.
Neighbor Elizabeth Meyers also claimed the proposed solar farm would increase global warming and negatively affect climate change, an unusual position to take when environmentalists are advocating power from the sun as an effective way to decrease the world's carbon footprint.
The state Department of Environmental Protection is now involved, after the Conservation Commission in December were deadlocked over approving applicant Paul and Viola Gay's project.
<![if !vml]>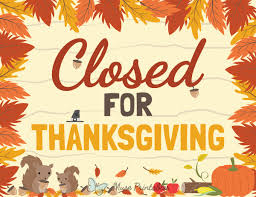 <![endif]>
Sunday, January 21 – Westport Land Conservation Trust and The Trustees Partner to Host the Annual Super Bowl Walk.
WESTPORT - On Super Bowl Sunday starting at 11:00 am, the Westport Land Conservation Trust (WLCT) and The Trustees of Reservations (TTOR) will be hosting their annual Super Bowl Walk, a hike that extends from the Slocum's River in Dartmouth to the Westport River in Westport.
No Overflow Parking will be allowed this year. Those interested in participating in the walk must register in advance. Please register online at www.westportlandtrust.org. A firm limit of 150 hikers has been set for this program.
Conservation efforts in the area make it possible to do this 6+ mile hike. Here's your chance to experience sections of trail not normally open to the public - and get a little fresh air before the watching the Super Bowl!
And for a special treat, the Westport Rivers Winery will be opening its doors to greet hikers at the end of the walk with discounted wine and beer by the glass only for $5 and 20% off all take home wine for hikers, whether it is one bottle or many.
Saturday, January 20 - Westport school leaders seek 2.8 percent <![if !vml]>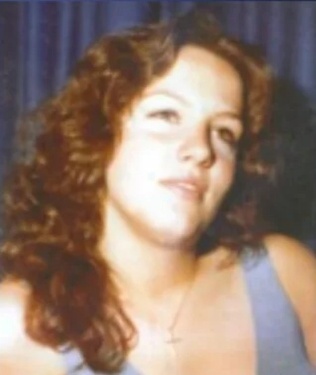 <![endif]>budget increase
WESTPORT - School Business Manager Michelle Rapoza earlier this month   unveiled a modest fiscal 2019 budget that represents a 2.8 percent increase over this current fiscal year.
School principals will attend the Jan. 24 School Committee meeting to review and answer questions about the budget, with the rise mostly attributed to contractual salary increases.
Last year, the district pitched a 3.3 percent increase, and this year it cut back on its proposed increase, which would add $491,000 to this current budget.
Friday, January 19 – Mass Audubon reports on Piping Plover progress at local Westport beaches.
And things aren't going well in piping plover land.
WESTPORT - Mass Audubon was contracted as beach monitors last year by town officials as part of an oversight provision required by a Beach Management Program developed by the town's Conservation Commission in cooperation with Mass Wildlife Natural Heritage.
The two beaches monitored include Cherry & Webb Beach and Beach Avenue.
Audubon staff assessed plover nesting habitat and installed symbolic fencing around potential nesting areas. They recently issued their 2017 report, and is doesn't bode well for the plover.
<![if !vml]>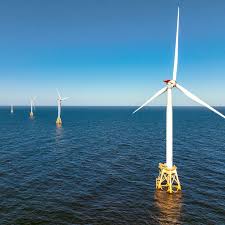 <![endif]>The order-of-conditions set forth in the management plan allows the Highway Department to maintain and grade Beach Avenue with certain restrictions designed to protect endangered species including the plover and an identified moth species.
Inset: A wooden guard rail system was installed last December that protects fragile dunes along Beach Avenue from vehicular intrusion.
Photo | EverythingWestport.com
In their report Mass Audubon staff identified four pairs of Piping Plovers along the shore of Buzzards Bay between Acoaxet Road and Bridge Street in Westport.
Two pair were located on town-owned Cherry & Webb property and two pair further east on private property.
One pair lost their nest to predators, probably American Crow as their tracks were seen near the broken eggs.
The other pair settled on the west end by Boaters Beach, but their nest was never found.
The report also stated that storms ravaged the west end of Cherry & Webb and over-washed Beach Avenue at the beginning of the season; by the season's end much of the west end nesting habitat was wiped clean.
Surprisingly, monitors observed unleashed dogs walking inside the fenced area. Unsupervised dogs can be a source of stress and distraction making it more difficult for adult plovers to defend their young from predators.
Audubon staff discussed with the Westport Land Conservation Trust a need in 2018 for better signage for the dunes and other coastal resources under their control including the Piper Plover habitat along Beach Avenue. They also recommended rules about dogs and new signs for the beaches. Unleashed dogs are prohibited by town bylaws, and have restricted hours during summer months.
Thursday, January 18 - Alleged 'inside job' leads to charges against Fall River man after large quantity of medical marijuana stolen in R.I.
WARWICK, R.I. — A large quantity of medical marijuana was recently stolen from one of the state's licensed marijuana growers.
It is the first instance of such a theft since the state began licensing cultivators last year.
Recent warnings from Police Chief Keith Pelletier over security of all that cash and weed on Route 6 hang like a specter on the horizon of what the future could hold for Westport.
Police will not disclose exactly how much marijuana was taken from the Medici Products and Solutions cultivation center in Warwick because only a portion of what was taken has been recovered.
Steven Gomes, a 25-year-old heating and air conditioning contractor from Fall River, was arrested... read more >>
Now, as Westport officials consider bylaw options and prepare for a community meeting next Thursday, January 25th to discuss medical marijuana's future in the town, warnings from Police Chief Keith Pelletier over security of all that cash and weed on Route 6 hang like a specter on the horizon of what the future could hold.
Public hearing on marijuana in Westport planned for January 25th.
The Planning Board is putting three options on the table concerning how recreational marijuana should be handled in town.
Town Planner James Hartnett stated that at the upcoming hearing three options will be presented — extend the moratorium on recreational marijuana from this upcoming June to December, prohibit these establishments from entering Westport or regulate them.
State regulations allow for a maximum of two establishments or 20 percent of the total full liquor licenses in town.
Selectmen are mixed over medical marijuana shops in Westport, but recently voted 4-1 to grant letters on non-opposition to two startup groups wanting to place facilities on State Road.
The state is the only licensing authority for medical marijuana businesses, but the town can still reject an applicant after the state has granted a license because the license is subject to town approval.
Photos | EverythingWestport.com
Wednesday, January 17 – Breached buoy beached after breaking free from harbor bottom.
WESTPORT - A Westport River harbor entrance channel marker that broke free from its mooring five days ago washed up yesterday morning on Horseneck Beach near Bridge Street.
So who do you call to reclaim a massive buoy from the beach?
Why, the Highway Department of course, the go-to people who take care of town problems that nobody else wants to or can't handle.
Highway Surveyor Chris Gonsalves and his crew used the department's frontend loader to rescue and lug the rowdy buoy to the state boat ramp where it was loaded onto a waiting United States Coast Guard transport truck.
Only the Coast Guard can place or relocate navigational aids, and are expected to restore the buoy to its original location.
Westport harbormaster Chris Leonard said the marker was probably battered by the recent strong winter storms and ice floes coming down the Westport River, breaking it free from its mooring chain.
<![if !vml]>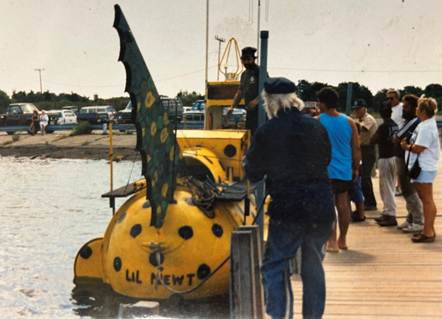 <![endif]>
Wednesday, January 17 - Guest opinion - A new Westport middle-high school makes business sense.
WESTPORT - In business, it makes fiscal sense to anticipate issues ahead and plan ahead for big expenditure items. If you can get free money to help address those issues, so much the better.
This is one of many reasons that I urge fellow Westport residents to vote Yes for new middle-high school proposed by the School Building Committee, the School Committee, and the Board of Selectmen. We as a town have an opportunity to receive more than $38 million from the state to invest in our town and our future, and it would be bad business to turn down this opportunity.
Read more >>
<![if !vml]>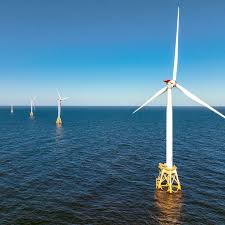 <![endif]>
Monday, January 15 – Dueling letters highlight divergent opinions on new Jr/Sr High School Building. 
Voters get their say January 23rd at Special Town Meeting.
WESTPORT – Town residents on both sides of the issue are writing to express their concerns and opinions on Westport's newest public project, a new Jr/Sr High School grades 5-12 to replace the shuttered PCB-laced Middle School and the aging High School.
The Massachusetts School Building Authority (MSBA) has committed to funding almost 38% of the $97.5 million complex on Old County Road.
Just as important is the fact the MSBA will fund half the cost of the Middle School demolition.
"When thinking about the proposal before us as Westport citizens to construct a new $100 million school, I am struck by the fact that the students---the "customers", supported by their parents---- are leaving our Westport public school system, especially as they enter their high school years,  wrote on resident....  read more >>
Another resident wrote:  "As I listen to the discussion regarding the building of a new junior/senior high school here in town, I rarely hear much about what this will mean for the children of Westport and how it will transform their education.  While I completely understand why most of the conversation revolves around finances, please allow me to illustrate what a new facility will provide for the students of Westport." Read more >>
Still a third letter said:   "Westport is a town of diverse views and dedicated volunteers. These volunteers worked to evaluate what needs to be done. Explosive, negative flyers and letters have regularly come from outside of the mainstream to mailboxes town-wide, stating NOT NOW, and ending with NOT in our town. Sadly this have become standard strategy from opponents for each and every town vote, a narrow one size fits all form of communication. Read more >>
And a fourth letter said:  "As senior citizens in Westport, we want to be part of the educational solution and support the hard work of the Westport School Building Committee.  Westport has for too long turned its back on parents when it comes time to vote to fund education.
A fifth letter asks the question:  "What Demographics Compel Us to Construct a New $100 Million School?"  Read more >>
Monday, January 15 – One in, one out in this year's Selectmen's races.
WESTPORT - Possible candidates for this year's April annual town elections are slim at best, and up until now not many have shown much interest in competing for the 15 open slots recently posted by the Town Clerk, Marlene Samson.
But all that could change in a wink of the eye.
<![if !vml]>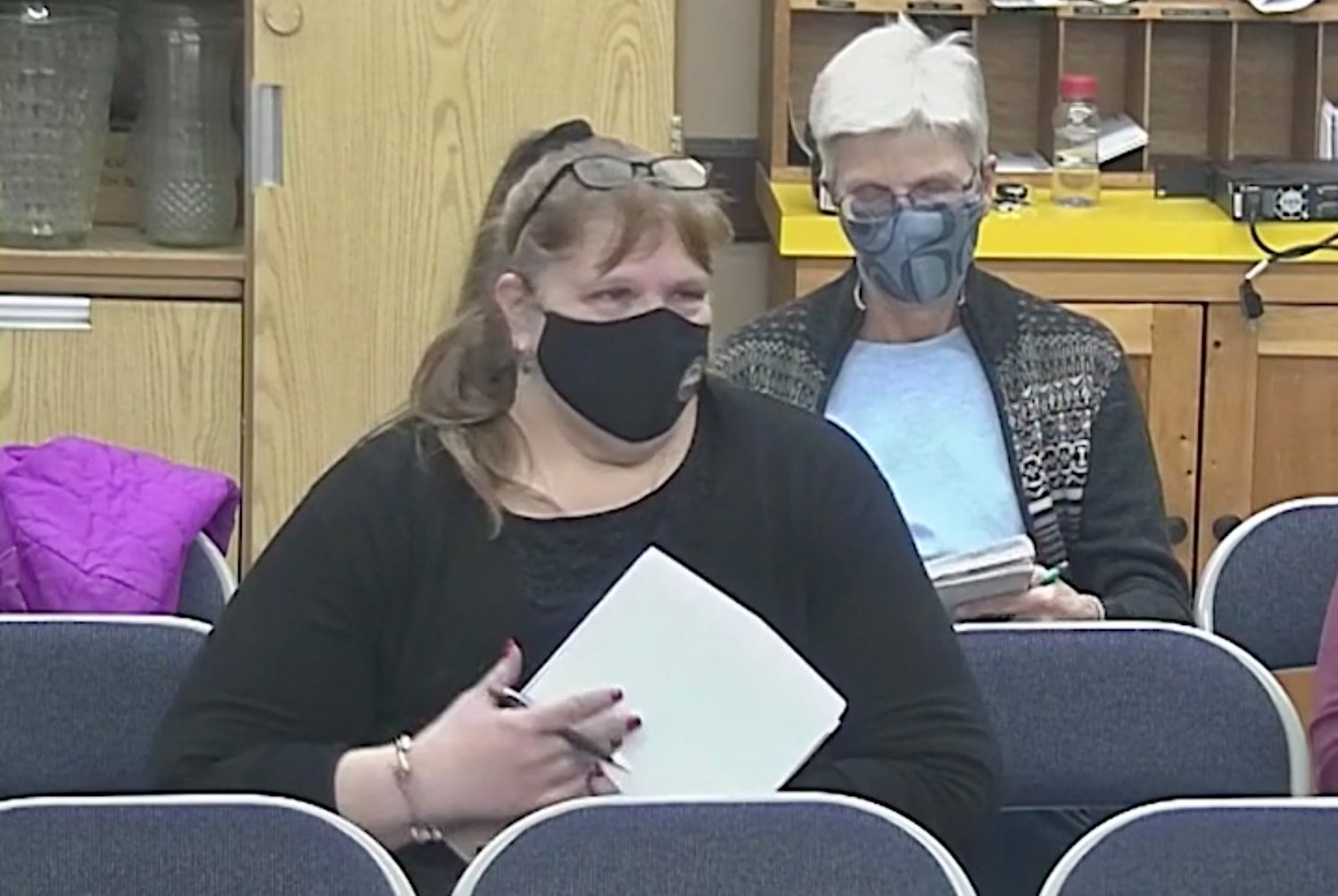 <![endif]>Current Selectman R. Michael Sullivan will not run for re-election citing that it has "been an honor, privilege and a pleasure to work for the citizens of Westport over these past 10 years." 
Inset: Sullivan ends 10 years serving the select board, stepping down this April.
Photo | EverythingWestport.com
"Serving the town has been one of the most personally fulfilling things I have done. To run for a third term, I would have to feel as though I am making a difference that someone else could not. That simply isn't the case as we are a town of 15,000 people and there are a great many highly qualified people who could do an excellent job."
"I am choosing to take a break, encourage new and fresh faces to get involved and at the same time I intend to pay more attention to my personal and professional obligations." – R. Michael Sullivan
Selectman Craig Dutra, on the other hand is also up for re-election, and was on the fence but decided to run for a fourth term saying he is "working with a great group of selectmen and they are making progress, which is one reason why I've decided to run for re-election."
Dutra, an avid supporter of affordable housing is looking forward to the completion of the long-delayed Noquochoke Village affordable apartment complex project on Route 177 which had been stalled for many years and has just starting construction at the end of 2017.
Dutra is a supporter of the proposed new Jr/Sr High School building, but his wife, Carolina Africano has not yet decided to run for another term on the School Committee, as have many others in the 15 open slots up for election this year.
As of last Friday, only six sets of nomination papers have been pulled: Craig Dutra for Selectmen, Philip Weinberg for Board of Health (running for his first full term after serving a one-year stint last year,) Antonio Viveiros taking a shot for another term on the School Committee, William J. Allen running the first time for a two-year unexpired term as Constable, Paul Cabral as a Library Trustee, and Mark A. DeRego hoping for a second term on the Planning Board.
There are no contested races as of Monday, January 15th.
Prospective candidates have until Thursday, February 15th by 4:00 p.m. to obtain nomination papers from the Board of Registrars.
<![if !vml]>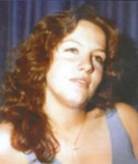 <![endif]>
Photo | EverythingWestport.com
Monday, January 15 - Vegans march outside proposed Westport slaughterhouse.
WESTPORT - A slaughterhouse is a slaughterhouse, Dominique Ruszala said. It cannot be made humane.
Those who believe a humane slaughterhouse is possible are deluding themselves, she added.
To drive home that point, Ruszala, a vegan and member of Boston Animal Save, has led a protest every Sunday since November at the entrance to the meat processing facility being built by The Livestock Institute on State Road.
<![if !vml]>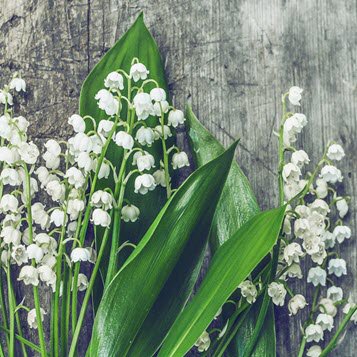 <![endif]>
Photo | EverythingWestport.com
Saturday, January 13 – BREAKING NEWS - Route 177 head-on crash sends one to hospital.
WESTPORT – On-scene initial reports indicate that just after 11:00 a.m. a woman traveling east on Route 177 turned through the westbound lane into the Mobil station across from Old County Road, cutting off a late model Nissan Murano Platinum SUV travelling west, forcing the Nissan to swerve into the eastbound lane hitting head-on an older Accura 3.5RL 4-door sedan, sending its male driver to the hospital with unknown injuries.
The Westport couple in the Nissan appeared to be unhurt.
First responders included the fire department's ladder truck to handle liquids on the highway, and an ambulance rescue vehicle along with several police cruisers.
The accident is under investigation.
Traffic was backed up in both lanes as wreckers were called in to remove the two damaged vehicles.
Saturday, January 13 - Help this Westport science project take flight.
WESTPORT - As the snow remains piled on the corners, and heaped along the edges of Main Road in Westport, it is a good time to think about butterflies.
Truth is, butterflies are probably pretty far from your thoughts as you struggle to work or school, as you pick up the kids, and dodge around the huge piles of snow in the supermarket parking lot.
One fact: One billion butterflies used to migrate from the United States to Mexico every year, but it's down to 350 million now.
Migratory butterfly populations have been declining over the past 20 years but environmental designer, artist and town resident Joseph Ingoldsby is doing everything in his power to reverse that trend.
Thursday, January 11 – Westport vultures de-iced!
WESTPORT - Five ice-caked turkey vultures were rescued from backyards on Fisher Road in Westport on Friday as arctic air moved in after the snowstorm the day before.
A woman found about a dozen vultures huddled under her bushes on Thursday, according to Zak Mertz, executive director of the Cape Wildlife Center. She shepherded some of them into a shed or barn for the night, he said.
The next morning, the Massachusetts Division of Fisheries and Wildlife marshaled a team to make the rescue.
Wednesday, January 10 – They say yes, but banks say no.
WESTPORT - After Selectmen Monday night reluctantly agreed 4-1 (Steve Ouellette voted no) to grant letters of non-opposition to two medical marijuana startup wannabees, a sudden chill has descended over the fledgling pot business in Massachusetts when after threats of a federal crackdown prompted a key payment processing company to pull out of the Massachusetts cannabis market. (See story below.)
The Boston Globe also reported that banks from Colorado, where recreational dispensaries have been selling the drug for four years, were poised to expand into Massachusetts but are now reconsidering.
The now cash-only pot purveyors may face increased security risks with all that cash in the tills that could tempt "hit and run" robberies that Police Chief Pelletier recently warned about in a letter to Selectmen.
Wednesday, January 10 – Westport resident wins million dollar lottery ticket.
WESTPORT – The Perry Family Revocable Trust of 2017, of Westport, has <![if !vml]>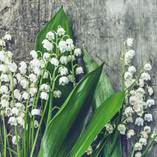 <![endif]> claimed the twenty-fourth $1 million prize winner in the Massachusetts State Lottery's "200X" $30 instant game.
The trust, represented by trustee Mark Deshaies, chose the cash option on this prize and received a one-time payment of $650,000 less tax withholdings.
The winning ticket was purchased at Hartwell Quick Stop, 350 Rodman Street in Fall River. The store will receive a $10,000 bonus for its sale.
There are three $15 million prizes and fifty-four additional $1 million instant prizes remaining in the "200X" game, which went on sale Tuesday, April 25, 2017. There are also three Second Chance Drawings remaining in the game, each featuring a $1 million top prize.
Wednesday, January 10 –  Marijuana shops in Mass. go cash-only with fear of federal crackdown
BOSTON - A majority of the state's medical marijuana dispensaries were forced to stop accepting debit cards from patients Tuesday, after threats of a federal crackdown prompted a key payment processing company to pull out of the Massachusetts cannabis market.
The disruption is exactly what marijuana patients, activists, and businesses feared after a recent tightening in US marijuana policy ordered by Attorney General Jeff Sessions: that the mere specter of prosecutions could subvert the state-regulated cannabis industry, whether or not federal agents actually start arresting operators of licensed dispensaries.
<![if !vml]>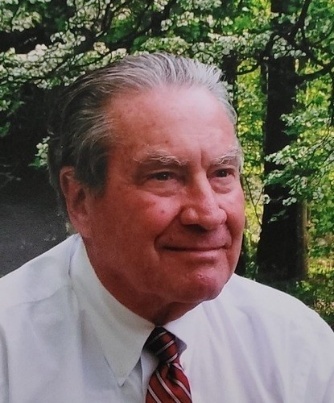 <![endif]>
Above: Westport firefighters and police respond to a smoke alarm
at the Edgewater Apartment complex on 87 Sanford Road Sunday afternoon.
Photo | EverythingWestport.com
Monday, January 8 – Deep freeze, then thaw – hey it's new England!
WESTPORT – Bitter cold and Grayson's bomb cyclone blizzard hampered firefighters and hamstrung highway department plows over the weekend.
Don't like this weather? Just wait a few minutes and it'll change.
And on cue warming temperatures will bring low 50s this weekend.
One casualty of the bitter cold, unfortunately, was Westport roadways where freezing rain and rapidly accumulating snowfall harassed highway department workers trying to clear 160 miles of roadways in a land-rich town of over 64 square miles. 
Burst pipes in a vacant Whistler Point Road residence during the storm triggered firefighters to respond, with one apparatus ending up sideways on Hixbridge Road.
But Highway Surveyor Chris Gonsalves' road warriors are out there today scrapping and cleaning up the mess.
Watch for local roadway flooding as the warming temperatures melt the snowpack, and iced drains may impede runoff.
<![if !vml]>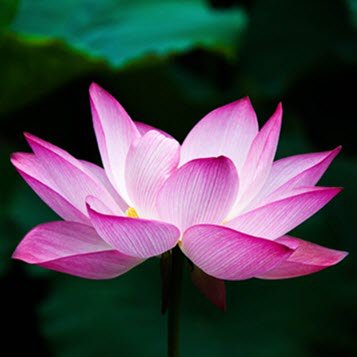 <![endif]>
High plains drifting. Tropical storm-like wind blew up enormous snow drifts onto Adamsville Road from the northern cornfields on Sodom Road making the Westport-Little Compton corridor almost impassable during the blizzard.
<![if !vml]>

<![endif]>Monday, January 8 - Interactive garden connects Westport students to butterflies.
WESTPORT – Migratory butterfly populations have been declining over the past 20 years but environmental designer, artist and town resident Joseph Ingoldsby is doing everything in his power to reverse that trend.
Inset: Photo | Jeff Wagner Herald News
Ingoldsby believes that educating today's youngsters could make a difference. That said, Ingoldsby has likely won himself an ally in the fight — the Westport Community Schools and its youngest students at the Macomber Primary School.
Ingoldsby and the school staff are looking to raise $35,000 in their quest
<![if !vml]>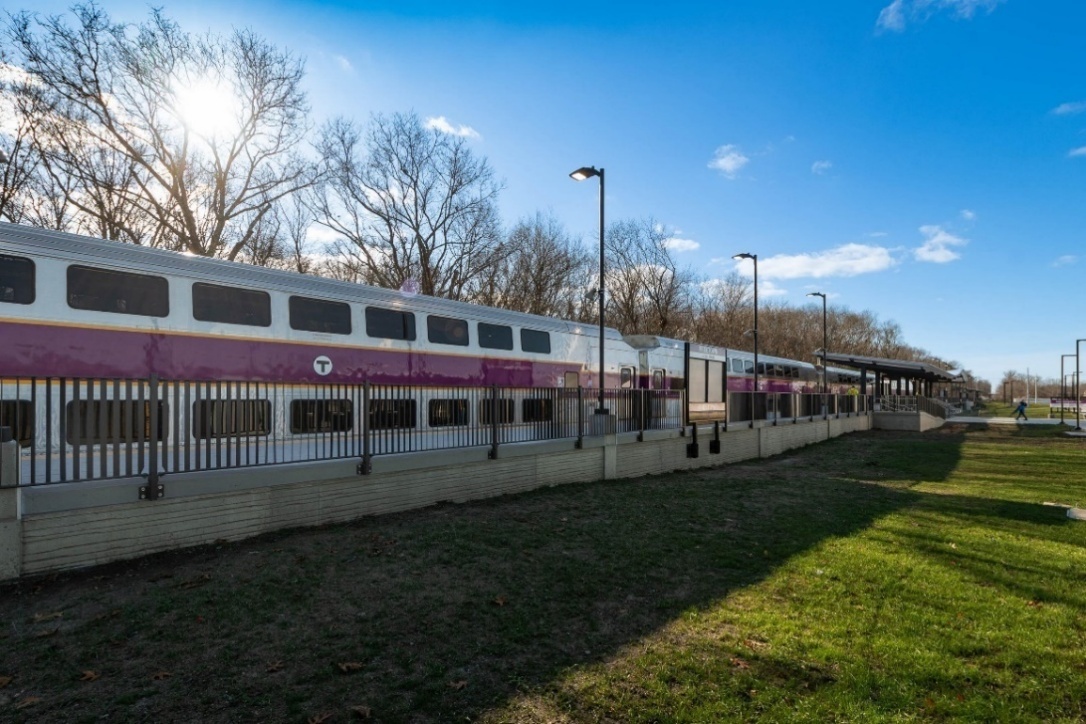 <![endif]>
Click on image to enlarge.
Photo | EverythingWestport.com
Sunday, January 7 – BREAKING NEWS 3:20 p.m. – Vehicle skids, loses control, hits intersection island and rolls over sending driver to the hospital.
WESTPORT – A late model, black, four-door sedan traveling north on Sodom road near Route 177, skidded on the slippery surface, lost control and ran up onto the intersection's island and snowbank, flipping over onto American Legion Highway.
Westport police responded along with the fire department's Emergency 1 ambulance.
The single occupant, a young adult male, was able to extricate himself from the vehicle, and after an assessment from first responders was transported to the hospital.
No more information is available at this time.
Sunday, January 7 – Letter to the editor: Chair of Westport School Building Committee responds to "what is the rush" to build a new school.
<![if !vml]>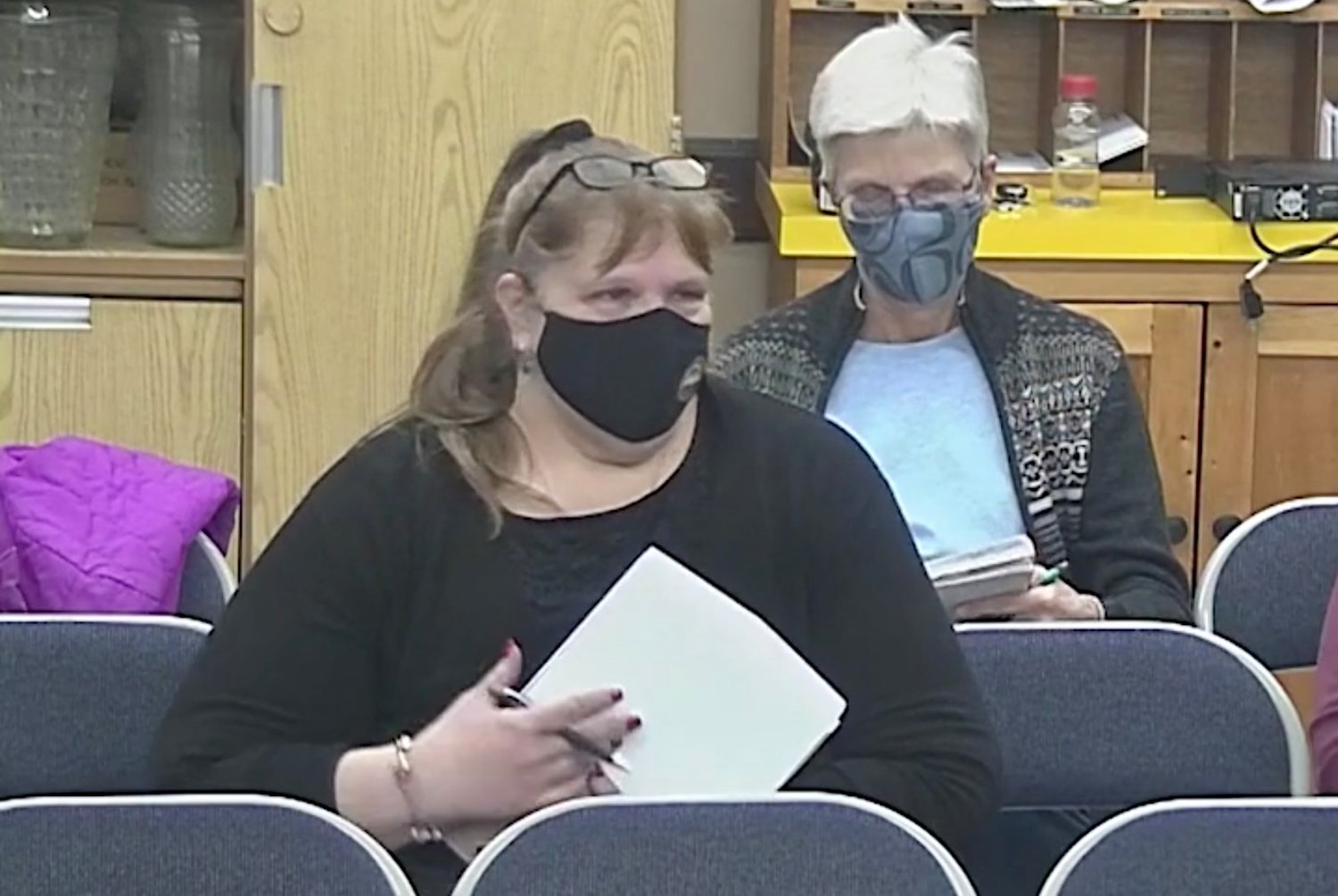 <![endif]>WESTPORT - Bill Reed, in his recent letter to the editor, asks several important questions about whether the Town of Westport is rushing into a decision on whether to build a $100 Million new middle high school.  He asks whether we have explored all of the facts, whether there has been transparency, and whether alternatives have been considered in reaching a decision that is in the best financial interests of Westport. 
As Chair of the Westport School Building Committee (WSBC) I thank Mr. Reed for his letter and appreciate the opportunity to address these issues. 
We will be holding forums at the Council on Aging on Wednesday, January 17th at noon, and at Westport Business to Business on Thursday, January 18th at Whites of Westport at 7:30 a.m.
<![if !vml]>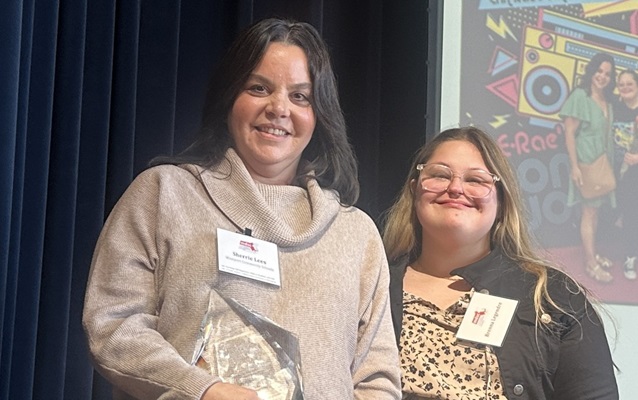 <![endif]>
Sunday January 7 – 6:00 a.m. Westport in deep freeze -3 degrees! Although battered by winter storm Grayson, Westport was spared the massive coastal flooding experienced by our northern neighbors.
Nor'easter winds that flooded Scituate suppressed a potentially dangerous storm surge in Westport, although local road flooding from the rain turned slush harassed drivers who ventured out in the bomb cyclone.
Thursday morning's high tide however did spill over the mud dock at Westport Point, but there was never any threat of an overwash at East Beach Road or Beach Avenue.
Click here to watch video of 'Bomb Cyclone Grayson whacks Westport.'
<![if !vml]>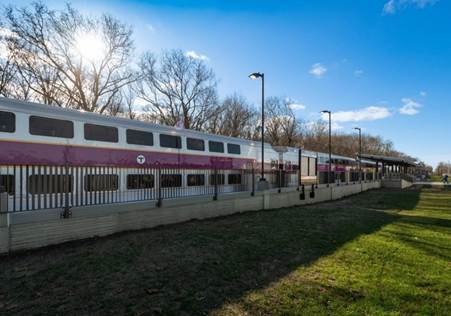 <![endif]>
Harbormaster Chris Leonard reported that the only major issue was a state mandate on Thursday to close shellfish activities on the waterways.
Leonard said the State's Division of Marine Fisheries will reopen for shellfishing at sunrise on Monday morning.
Severely cold temperatures are making on-going snow and ice removal operations from local roads difficult at best; a situation motorist will have to deal with until the arrival of warmer temperatures later this week. 
Very few power failures reported, and even fewer trees downed due to heavy snow and wind.
Police responded to many calls reporting vehicle crashes, and unwary folks skidding off into snowbanks requiring assistance.
<![if !vml]>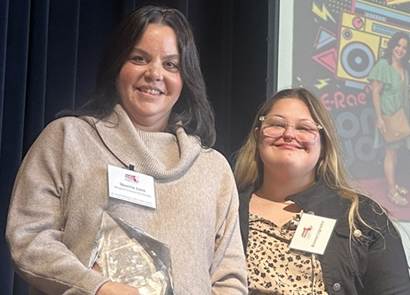 <![endif]>
<![if !vml]>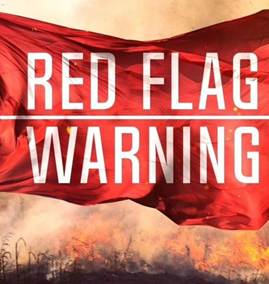 <![endif]>
<![if !vml]>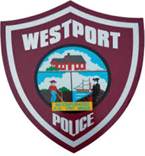 <![endif]>
Above: Grayson storm scenes Thursday, January 4th.
Photos | EverythingWestport.com
<![if !vml]>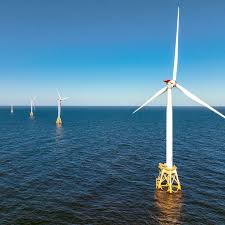 <![endif]>
Saturday, January 6 – Letter to the Editor:  Westport resident questions rush decision to vote on new school.
WESTPORT -  For weighty decisions we must make in life, it has been my experience that if we can take time to understand the facts, engage in considered reflection and transparent discussion, and perhaps most importantly, help each other to ask the right questions, then we will arrive most often at the best answer.
Previous headline news continues below.
<![if !vml]>
<![endif]>
Bulletin Board
Westport, MA
<![if !vml]>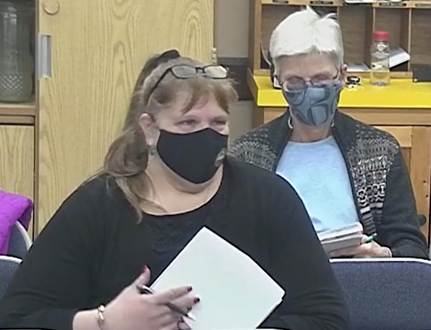 <![endif]>
Karaoke every Friday night at FW Post 8502!
Every Friday evening is Karaoke night at VFW Post 8502 in Westport, featuring Lisa G from 8:30 p.m. to 12:30 a.m. There is no admission and we are open to the public. Please stop by the Post at 843 State Road in Westport and check them out.
Nomination Papers for April 10th Annual Town Election available thru Thursday, February 15th.
Deadline for filing nomination papers with the Board of Registrars is Tuesday, February 20, 2018 at 5:00 p.m.
Nomination Papers for the April 10, 2018 Annual Town Election will be available on January 4, 2018 for the following offices:
For Three Years - Two Selectmen, One Assessor, One Board of Health, Two School Committee, One Fish Commissioner, Two Trustees of Free Public Library, One Landing Commissioner, and One Commissioner of Trust Funds.
For Five Years - One Planning Board.
Two Year Unexpired Term - One Constable.
One Year Unexpired Term - One Planning Board and One Fish Commissioner.
Deadline for obtaining nomination papers is Thursday, February 15, 2018 at 4:00 p.m. and the deadline for filing nomination papers with the Board of Registrars is Tuesday, February 20, 2018 at 5:00 p.m.
Thursday. Tea Time at Partners!
<![if !vml]>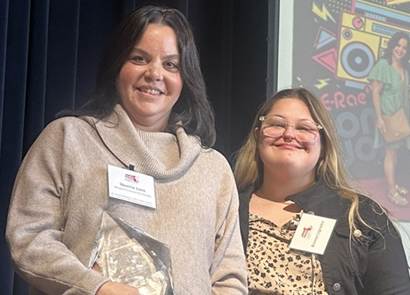 <![endif]>
The Westport River Gardeners will resume their meetings beginning Saturday, February 3rd.
 The meeting will be at the Macomber House 930 Main Road in Westport at 8:30 am. Up for discussion is their annual Garden Fair on which they will be taking a vote.
There will be a small brunch to welcome everyone back.
New Members are always welcome. They have a special garden tour this year and are looking forward to seeing everyone again.
Dues are $35 for the year.
<![if !vml]>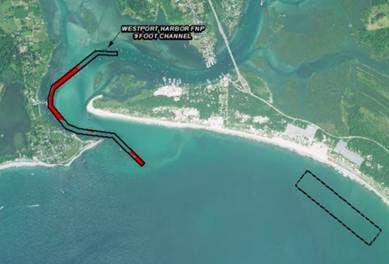 <![endif]>
'Cukie' Macomber and "Growing Up in a Village" or "How to Keep Your Children Out of Jail" on Sunday, February 4th.
2:30 - 4:00 p.m.
The Dartmouth Historical & Arts Society (DHAS) will kick off its new year with a program suitable for people of all ages.  The Dean of South Coast story tellers, Carlton 'Cukie' Macomber, an active and energetic nonagenarian will talk about his childhood in a small Westport village.  Treat yourself to a belated Christmas gift; come and join in hearing tales of long ago told by a master.  'Cukie' entertains and informs and always brings a surprise or two which he delivers with a twinkle in his eye!  He has suggested a sub-title for his talk which stimulates the imagination and makes us anxious to hear more.
The full title and subtitle:  Growing Up in a Village or How to Keep Your Children Out of Jail.  Come and join us for this lively and entertaining lecture which begins our new season.  As usual, light refreshments will be served and the Society suggests a $5.00 donation to help support its programs.
Email: info@dartmouthhas.org
<![if !vml]>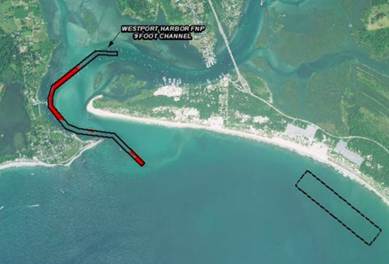 <![endif]>
Tea Cup Wreath Workshop at Partners Village Store from 10:00 a.m. to 2:00 p.m. on Sunday, February 4th.
$65 per person. Space is limited. Call 508.636.2572 to make a reservation.
<![if !vml]>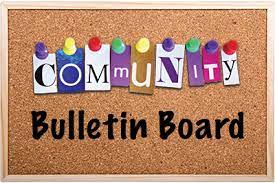 <![endif]>
WFA Annual meeting and Oyster Stew Supper on Saturday, February 13th.
On the second Tuesday in February, members and friends of the Westport Fishermen's Association are invited to gather for their traditional oyster stew supper and annual meeting to review their accomplishments of 2017 and preview our plans for the WFA's 35th year.
The Oyster Stew Supper and Annual Meeting will be held at St. John the Baptist Church, 945 Main Road, Westport. The delicious oyster stew supper includes cornbread and assorted beverages. Coffee and tea will accompany dessert of fresh baked apple pie topped with tasty Adamsville cheddar cheese.
The evening's featured program will include a panel discussion on the excess nitrogen problem in the Westport River, with information on what you can do to help. The presentation, which will begin around 7:30 p.m. after a short WFA business meeting, is free and open to the public.
Doors open at 6:00 p.m. and stew will be served at 6:30 p.m.
Reservations for the supper are $15 each and can be made online or by check mailed to WFA, PO Box 83, Westport Pt, MA 02791. Deadline for reservation is February 8, 2018.
Transfer Station Observance Closings through February 2017.
Monday, January 15, 2018 - Closed All Day; Monday, February 19, 2018.
 Always closed Tuesdays and Wednesdays.
<![if !vml]>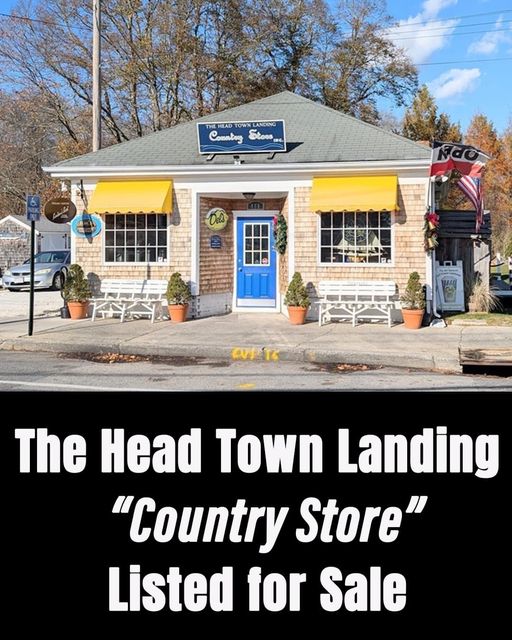 <![endif]>
Save The Date: Men-Can-Cook II. Calling All Chefs on Sunday, March 11th!
Are you someone who enjoys cooking? Please join our table of chefs with your favorite homemade meal and compete for a trophy in this year's Men-Can-Cook fundraiser, sponsored by Sen. Mike Rodrigues, Alan Silvia, and Daniel M Rego.
All proceeds will benefit the Fall River Vietnam Veteran's Memorial Wall. The event will take place on Sunday, March 11th, 3:00 p.m. at The Liberal Club, Fall River. Please contact Kelly Andrade in Sen. Rodrigues' district office at 508.646.0650 or email Kelly.Andrade@masenate.gov  for more information. Let's Eat!
Look Here! Country Travelers announces their 2018 Schedule.
In addition to monthly bus trips to Foxwood's (beginning Wednesday, January 31st) the following is planned:
Azores - Aug 3-10, 2018.
Ireland – Spring or Fall 2019 Informational meeting 2 p.m. Saturday, February 17, 2018 Village Way Apartments Community Room, 100 Village Way, Westport. Kevin O'Hara (www.thedonkeyman.com) tour guide will be available for questions.
Click here to review all Country Travelers 2018 events.
* * * * * * * * * * * * * *