Friday, July 31, 2015
Click here for today's event listings in and around Westport!
Click here for upcoming theater and arts listings!
Updated Saturday, June 27, 2015
07/30/2015 – The Waterfront Historic Area League of New Bedford (WHALE) has awarded the Sarah Delano Preservation Award to the Westport Historical Society at its 52nd annual meeting.
<![if !vml]>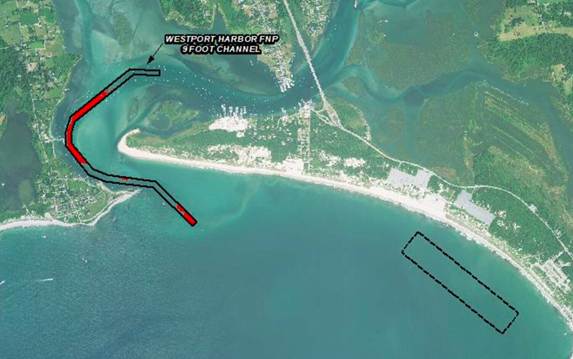 <![endif]>The honor, named for the late WHALE president who served from 1966 - 1982, was given for the Society's restoration and interpretation of the circa 1713 Cadman-White-Handy House on Hix Bridge Road.
"The Handy House is the largest artifact in the collection of the Westport Historical Society. It has been left mostly unfurnished so that visitors can view the walls, floors, windows, doors, hinges, moldings, plaster, and other parts of its structure," said WHALE president Wendy Nicholas as she presented the award.
"Inside a visitor can discover the secrets of this 300-year-old house which includes an 18th century house buried within an 1800 house, buried within a Federal style 1830s structure," she said.
"Utilizing Community Preservation Act funds available in Westport, the Westport Historical Society completed the careful exterior and interior restoration of the Handy House creating an innovative way to explore Westport's past and to engage the community."
Inset: Executive Director Jenny O'Neill and Tony Connors, president of the Westport Historical Society accepted the honor at the WHALE's 52nd annual meeting held at the Wamsutta Club.
At the Thursday, May 28th meeting architect and historic preservationist, Chip Gillespie, who also served as WHALE's president for many years, was posthumously honored with the George Perkins Award, awarded to an individual or organization whose contributions have made a positive impact on the quality of life in Greater New Bedford. George C. Perkins is one of the founders of WHALE and served as the first president.
Other Westport individuals and organizations honored over the past 10 years: Stephen Fletcher and Michael Walden, for the "Stone House"; The Trustees of Reservations, for the Westport Town Farm; Westport Fishermen's Association, for c.1888 Westport Lifesaving Station; and Calvin Hopkinson, Wolf Pit School (Little School), Westport.
<![if !vml]>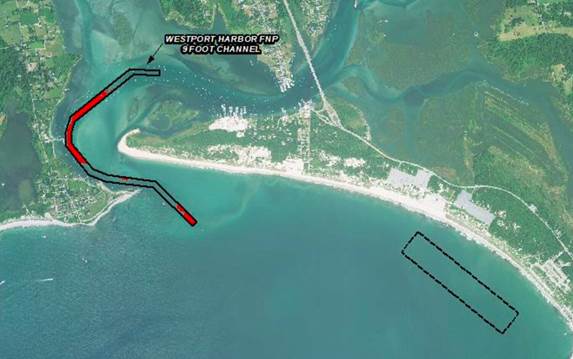 <![endif]>07/29/2015 – Black Duck, Hurricane of 38 and some very colorful local characters! The Westport Historical Society continued its ongoing history lecture series on July 23rd at the Westport Grange with "Some True Stories" presented by Davison Paull and Claude Ledoux… and some tall tales too – all part of the oral histories collected by the two local historians over the past 30 years.  More...
07/28/2015 – Westport Soccer is celebrating 25 years, and they would love to have you join them for their "official" Flag Raising and Ribbon Cutting ceremony at Russell Davis Fields, 914 Sanford Road, Westport on Saturday, August 29th at 11:00 a.m.
Contact Peter Brown at 508.400.0127 or email: brown2502@charter.net if you plan to attend or need additional information.
07/28/2015 – Boston's bid for 2024 Summer Olympics - crash and burn! Deep skepticism here about whether taxpayers would be stuck footing the bill for the Olympics has doomed Boston's bid to host the 2024 Summer Games and raised questions about whether any other major American city might be willing to take on the risk. More...
07/27/2015 – New Boy Scout Troop in Westport. Newly formed Boy Scout Troop 3 out of St. John the Baptist Church has been added to our List of Clubs and Organizations.
Scoutmasters Shawn Morley, Mike Hall and Jodi Sullivan can be reached by emailing troop3westport@gmail.com or by visiting their facebook page.
Troop 3 recently hosted the dunk tank at the Westport Fair.
<![if !vml]>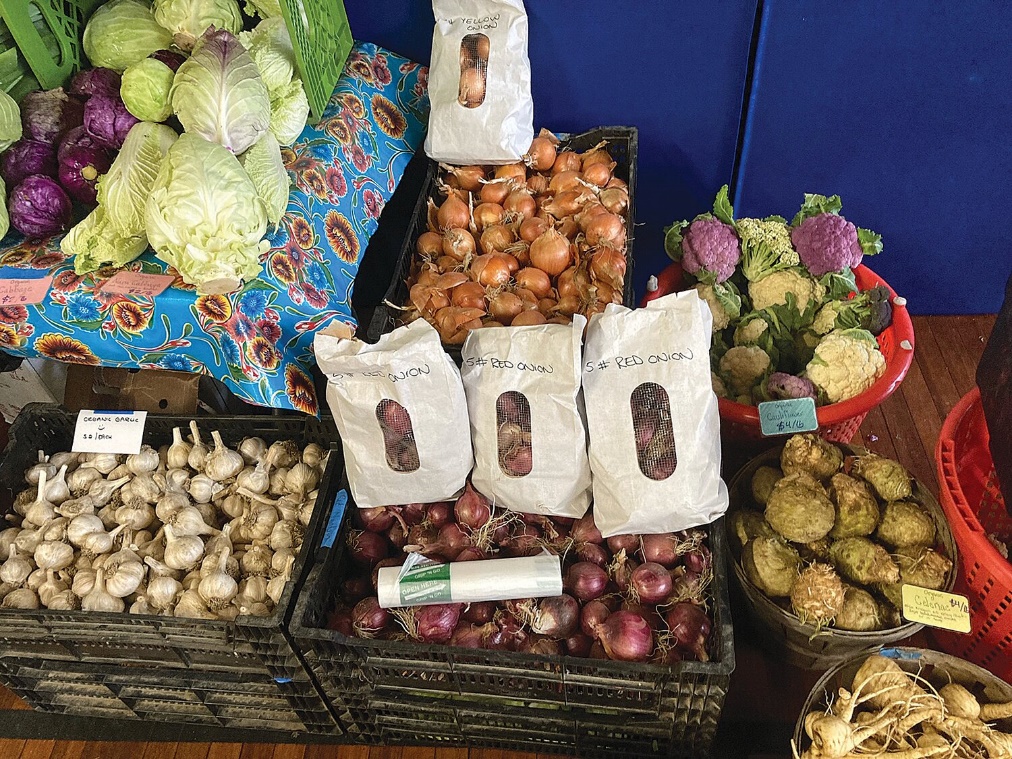 <![endif]>
07/25/2015 – A memorial service for Dr. J.K. Stewart Kirkaldy, in the manner of Friends was held on Saturday at the Westport Friends Meetinghouse, 938 Main Road. Dr. Kirkaldy practiced medicine in Westport for 45 years, and was a respected former Chairman of the Board of Selectmen.
Dr. Kirkaldy passed away on Tuesday, May 19th.
Kirkaldy was named Westport's Man of the Year by the Chamber of Commerce in 1961 and received the same honor by the Standard Times in 1965.
<![if !vml]>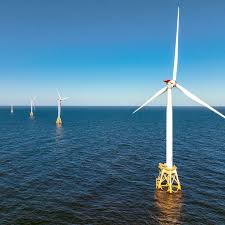 <![endif]>
Above: Dr. Kirkaldy (right) at the 2014 Annual Westport Friends Book Fair with Greg Marsello, Book Fair Steering Committee Clerk.
Photo/EverythingWestport.com
07/24/2015 – And then there was one. Developer pulls the plug on New Bedford waterfront casino project. You may remember a while back that the Somerset developer withdrew from the three-way competition for the southcoast casino license, now leaving Brockton with the only remaining viable casino bid by Mass Gaming and Entertainment for a new casino at the Brockton Fairgrounds. They have the winning ticket; will the city claim it?
<![if !vml]>
<![endif]>
New Bedford Mayor Mitchell said "KG Urban's decision to abandon the project is an extreme disappointment and a great shock given that it's CEO Barry Gosin had led everyone to believe he would have the necessary funds to build the project. We have been united as a community and have done everything possible to support the KG casino proposal based on Mr. Gosin's commitment to fully fund the project, so city residents and its leadership are all understandably upset by Mr. Gosin's decision."
Mayor Mitchell has received a double whammy; the first being the collapse of the Cape Wind project when the two utilities companies involved decided to let their purchase contracts expire due to delays by the wind farm developer, choosing not to renew their commitments citing high costs of production. That all but shuts the door on the Mayor's hopes for a wind turbine assembly and shipping terminal on the waterfront.
New Bedford had approved KG Urban's proposal to construct a $650 million casino resort that would have a glass walled casino complex and give visitors a stunning view of the New Bedford harbor.
Based on survey results more than 70% of New Bedford locals were in favor of the casino as it was supposed to generate employment opportunities and bring in around $12 million in gaming tax revenue for the city.
Gosin also said the possibility of competition from a nearby Indian casino which would pay no taxes or other compensation to the Commonwealth, helped kill the deal."
The Mashpee Wampanoag tribe has plans for a casino in Taunton, but that project has become ensnared in the federal government bureaucracy.
The Brockton developer was quick to respond to the news saying the establishment of a resort casino will also be an anchor in the economic revitalization of Brockton, which is one of several minority/majority cities in the Commonwealth. More...
07/24/2015 – Cable, telecommunications and satellite media companies continue to shake up the industry with the recent acquisition of DirecTV by AT&T.
<![if !vml]>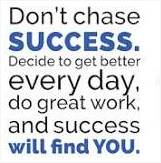 <![endif]>AT&T claims in a press release they'll deliver premier video entertainment, high-quality mobile and Internet services, and an even better customer experience.
Click here to learn about AT&T's future plans with DirecTV.
Could this be good news for Westport's less than happy Charter cable subscribers?
Westport was to convert to Comcast, but that deal fell apart a few months back.
DirecTV now claims their flexible packages of video, mobile and Internet services, will allow you to enjoy video entertainment and digital content from virtually anywhere. Watch for more announcements in the coming weeks and months.
The government spent decades breaking up AT&T into seven baby Bells; are we headed for a monopoly on video entertainment, high-quality mobile and Internet service? Stay tuned.
07/24/2015 – Dangerous Westport intersection takes a turn for the better.
"It was a long time in coming," Westport Highway Surveyor Chris Gonsalves said. "It is Westport's most dangerous intersection, just as bad as the Route 177/Route 6 intersection at Lincoln Park."
<![if !vml]>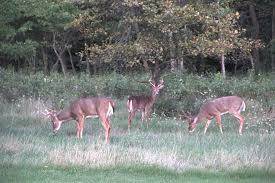 <![endif]>
Before reconstructing intersect | Courtesy Google Maps
One man lost his life there in the 1950s, and last year a large container truck loaded with grape crushing's destined for a Westport farm lost its brakes on the sharp curve, tipped over and slid off the road.
All that changed this week as local paving companies with help from the Highway Department rerouted the three intersection points on Sodom Road with Narrows Avenue into one "T" intersection with stop sign.
Westport Police recommend changes.
"I would recommend that the intersection be designed so that Narrow Avenue intersects (with) Sodom Road at one location as opposed to three," Lt. John Bell told Selectmen last February 13, 2014.
<![if !vml]>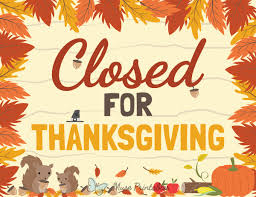 <![endif]>
After reconstruction with one "T" intersection.
Photo | EverythingWestport.com
Narrow Avenue has three separate intersections with Sodom Road, right in the middle of an S-curve, creating a public safety issue, according to Westport police.
The department's safety officer recommended that Narrow Avenue be wide enough at the intersection so that "there is a left turn lane onto Sodom Road and a right turn for vehicles turning right onto Sodom Road."
Lt. Bell also recommended that the lane for vehicular traffic turning west onto Narrow Avenue should be adjacent to those lanes making the road wide enough for farm vehicles to utilize.
Selectmen voted unanimously February 13, 2014 to move forward with Lt. Bell's recommendations.
The recent availability of increased State Chapter 90 highway assistance money allowed Gonsalves to move quickly this month to get the job done.
07/23/2015 – Longtime Westport Harbormaster Richie Earle has announced his retirement.  "I took on the Westport Harbormaster's job for just one year," Earle said.
28 years later Earle is still on the job, but not for long. "Time just flew by. The voting public has been great and I will miss it."
Boaters and fishermen at all levels will miss Earle who has been a faithful guardian and watchdog over Westport's waterways and harbor.
But it takes a lot to get an old seadog off the briny deep; Earle hopes to be appointed as an assistant harbormaster.
<![if !vml]>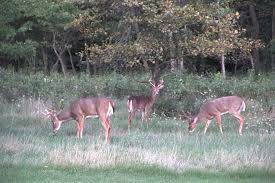 <![endif]>
Above: Westport Harbormaster Richie Earle briefing regional news reporters on the tragic duck hunting accident on January 7, 2014.
<![if !vml]>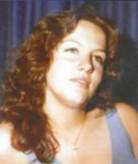 <![endif]>07/23/2015 – And speaking of assistant Harbormasters, a retired Westport police officer has been recently appointed as a Dartmouth Assistant Harbormaster.
Retired Deputy Chief John Gifford has spent the last two years living on their boat, a 42 foot Grand Banks trawler, docked in Bourne.
Gifford's wife, Bonny has accepted a job as Superintendent of Dartmouth Public Schools, and the Westport residents will return to their Westport home on Horseneck Road.
The Gifford's boat, a retirement gift of five years ago, is now docked in Padanaram Harbor.
07/23/2015 – Host your colors, lower your sails, and heave to! Avast, mateys, Spindle Rock Club is please to sponsor the summer youth sail training programs on Cockeast Pond and the Westport River.
Program activities are designed to satisfy a wide range of skills and interests, from a basic introduction to sailing on the pond, to racing instruction and an introduction to competitive sailing for more <![if !vml]>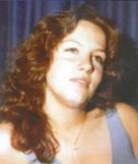 <![endif]>experienced sailors. They use Vanguard 420s and Sunfish on the river and Hunter Xcites on the pond. Following an initial swimming test and skill evaluation, they place participants in the most appropriate program level.
Click here to learn how you can participate.
They have some excellent racing instructors at Spindle Rock Club this year and will be attending several NBYA regattas.
All Spindle Rock Club sailing instructors are certified US Sailing Instructors.
The programs began in late June and end on August 12. Classes are available from 2 up to 8 weeks. Details on where and when to report, as well as scheduled times for lessons, are included in the 2015 Sail Training Application and Information packet or on bulletin boards at Spindle Rock Club and Elephant Rock Beach Club.
07/20/2015 – Tiverton Council rejects proposed one million square foot mall in a late night vote. The Tiverton Town Council voted 5-2 to reject proposed amendments to the town's Comprehensive Plan that would have allowed the Carpionato Group to move forward with its plan to build a mega-mall on woodlands in Tiverton.
The battle lines are now drawn.
$100M Tiverton Glen project dealt blow! More...
The controversial development would include a 100-room hotel, convention center, luxury apartments and two big-box retail stores in the middle of rural Tiverton, where not even a Starbucks can be found.
A previous Town Council meeting to discuss the proposed 1-million-square foot commercial development called Tiverton Glen drew more than 500 people. Tensions ran high and fiery opinions were voiced.
<![if !vml]>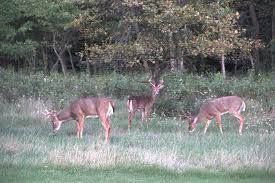 <![endif]>
Providence Journal / Kris Craig
07/20/2015 3:00 p.m.  Champion Golfer of the Year. America's Zach Johnson defeated Australians Marc Leishman and Louis Oosthuizen in a four-hole aggregate playoff when Oosthuizen missed his par putt on the playoff's fourth hole. Leishman bogeyed the first two holes while Johnson birdied them.
<![if !vml]>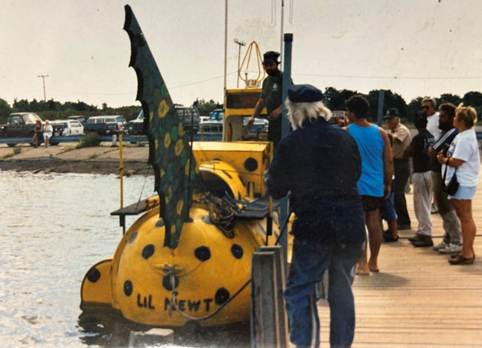 <![endif]>"I'm grateful. I'm humbled. I'm honored," a teary Johnson said. "This is the birthplace of the game, and that jug means so much in sports. I felt great. I'm just in awe right now."
Johnson's birdie on the 18th hole of regulation play that tied him for the lead and propelled him into a three-way playoff was a magical moment for the Iowa City native who dropped to his knee in shock and celebration as if he had just won The Open.
"Dreams have been realized." Zack Johnson, winner of the 144th playing of the British Open.
Blustery and rainy weather challenged competitors on the final day, typical of the erratic weather at St. Andrews in Fife, Scotland.
Jordan Spieth's dream of winning the first three majors was dashed when he missed his birdie putt on the last hole of regulation play that would have allowed him to join the playoff with Johnson, Leishman and Oosthuizen.
There was magic at this major as improbably, impossible, and even incomparably putts were made time and time again.
But it was Johnson's wedge game that won him The Open, consistently putting him position for birdie.
American amateur Jordan Niebrugge, a senior-to-be at Oklahoma State, won the Silver Medal as Low Amateur.
Because of the playoff The Open starter, Ivor Robson (pictured below with Johnson) had to announce three more golfers "On the tee..." before he could officially start his retirement. 
<![if !vml]>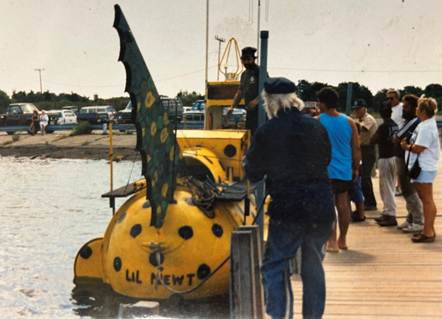 <![endif]>
07/19/2015 – Open Studio Tour 2015 continues today! The Westport Art Group showcased their new wing during this weekend's SouthCoast Artist Tour, and what a wing it is!
<![if !vml]>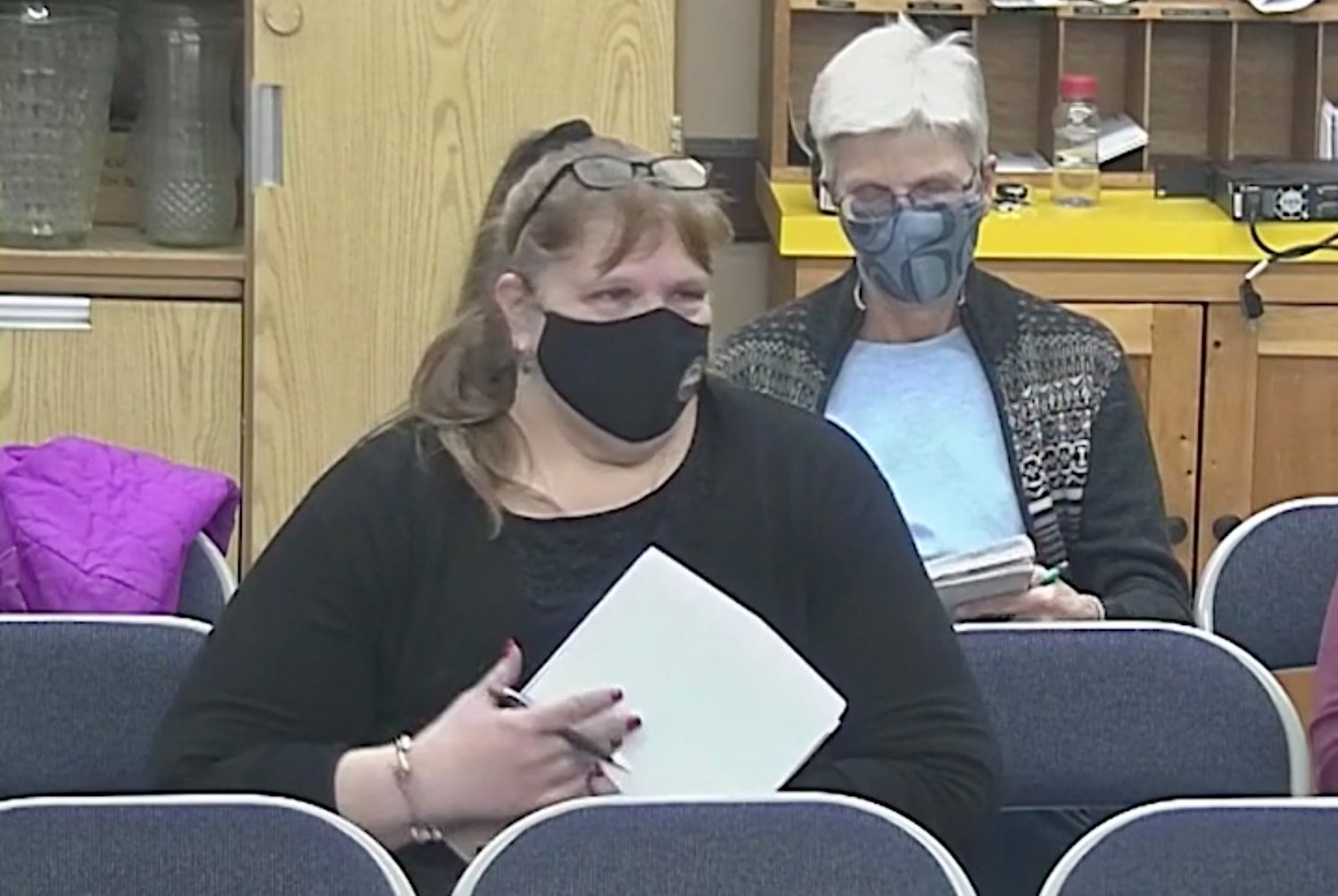 <![endif]>
The almost $200,000 substantial addition broadens the Group's abilities to host shows and seminars and large group classes.  There will be a grand opening in August in conjunction with the opening of the Summer Community Show.
<![if !vml]>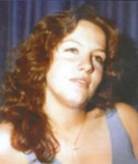 <![endif]>
And Westport's talented master potter, Wayne Fuerst, presented functional clay pottery demonstrations underlined by his inimitable talent that brings beauty to functionality.
Westport is the artisan enclave of the SouthCoast, and you only have to take the tour to appreciate the depth of Westport's artistic community.
<![if !vml]>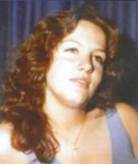 <![endif]>
For instance, Sharlie Sudduth, Paul Vien, Peter Lenrow, Jill Moran, Christina Glaser, Liz Waring, Sarah Brown, and Peggy Call-Conley will all be exhibiting in the WAG' new wing. Drop in and check out their new digs.
The wing, a substantial addition to the south side of the current building, was chosen for with the north light in mind as "artists understand the benefits of painting with north light," WAG President Mary Benefiel said.
1740 Main Road, Westport Point. www.westportartgroup.org.
Range Wars return to Westport!
07/18/2015 – Range Wars II in Westport! If you're wondering about the logjam of vehicles parked today along Drift Road near the Arruda family farm on upper Drift Road, than you're obviously not part of the fitness scene.
No, it wasn't a big family get together, graduation party or even dairy farmers gathering at an annual convention.
<![if !vml]>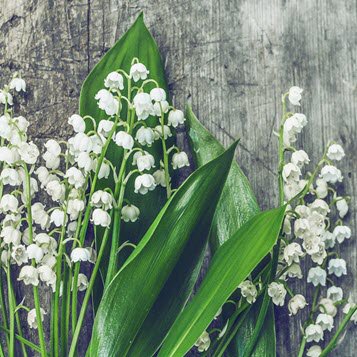 <![endif]>
It is Dartmouth Crossfit's Range Wars II invitational where 4-person teams from all over New England and New York came to together to compete for huge cash and sponsor prizes.
CrossFit is a strength and conditioning program designed to help <![if !vml]>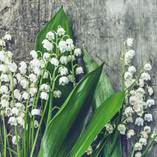 <![endif]>individuals gain a broad and general fitness. Crossfit Programming concentrates on constantly varied, functional movements, performed at high intensity to achieve overall physical fitness, so people are prepared for any physical challenge.
Inset: these two 30-something team members from North Attleboro proved to be fearsome competitors.
Not familiar with Sleds and Eggs, The Cow Tipper Chipper, The Tractor Pull, or Finest Hour Sandbag Burden Obstacle Relay?
Click here to learn more.
9:00 a.m. to 4:00 p.m. today at the Arruda Family Farm, Drift Road, Westport. The public is invited to stop in at this free event to witness fitness perfection.
07/18/2015 – Kayaking and Noshing at Tiverton's Fogland Beach. You can now rent kayaks and order from a local food truck on the weekends at the Tiverton beach that's popular with nature lovers. More...
<![if !vml]>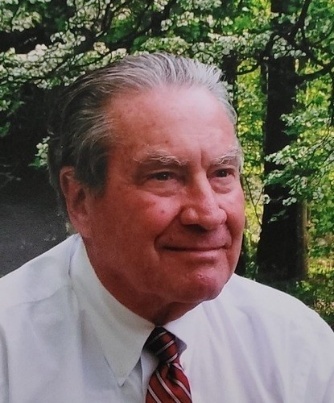 <![endif]>
07/17/2015 – Environmental Initiatives Showcased In State Budget.
Massachusetts lawmakers enacted a $38.1 billion state budget for Fiscal Year 2016 (FY16) this week that prioritizes environmental initiatives, including funding for local agricultural programs and natural resource preservation.
"Westport gets a boost in Horseneck beach funding, programs that promote availability of healthy, locally grown food in schools and other institutions."
Westport State Representative, Paul Schmid
Joint Chairs of the Committee on the Environment, Natural Resources and Agriculture Senator Anne M. Gobi (D-Spencer) and Representative Paul A. Schmid (D-Westport) advocated for increased funding for environmental agencies and programs throughout the budget process this session. More...
<![if !vml]>

<![endif]>07/15/2015 – Westport's Annual Quaker book sale offer books actually made of paper, unbeatable deals. It's an average-looking crowd, though there may be a larger number of beards, fedoras and T-shirts featuring the face of an author.
Inset: waiting for the ropes to drop at the opening of the 54th Quaker book sale.
PHOTOS| EverythingWestport.com
It's Saturday. The Westport Friends Book Fair. Bright sunlight and "Tender is The Night."
There are about 25,000 books laid out on tables under two yellow-and-white-striped tents.
History. Cookbooks. Religion. Travel. Fiction. Literature (which is the better sort of fiction), sociology, all of humankind's fascinations.
No one is reading books these days, they say but there are plenty of people here, people staggering out of the tents with an arm load of books and a kid walks past me wearing a T-shirt with a line drawing of
American poet Charles Bukowski in the front.  More...
The 54th Annual Quaker Book Fair officially opened at 11:00 a.m. on Saturday the 11th, and it continues all week long, "dawn to dusk," through Sunday, July 19th. Payment on the honor system.
<![if !vml]>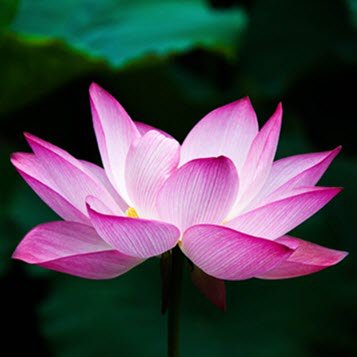 <![endif]>
<![if !vml]>

<![endif]> <![if !vml]>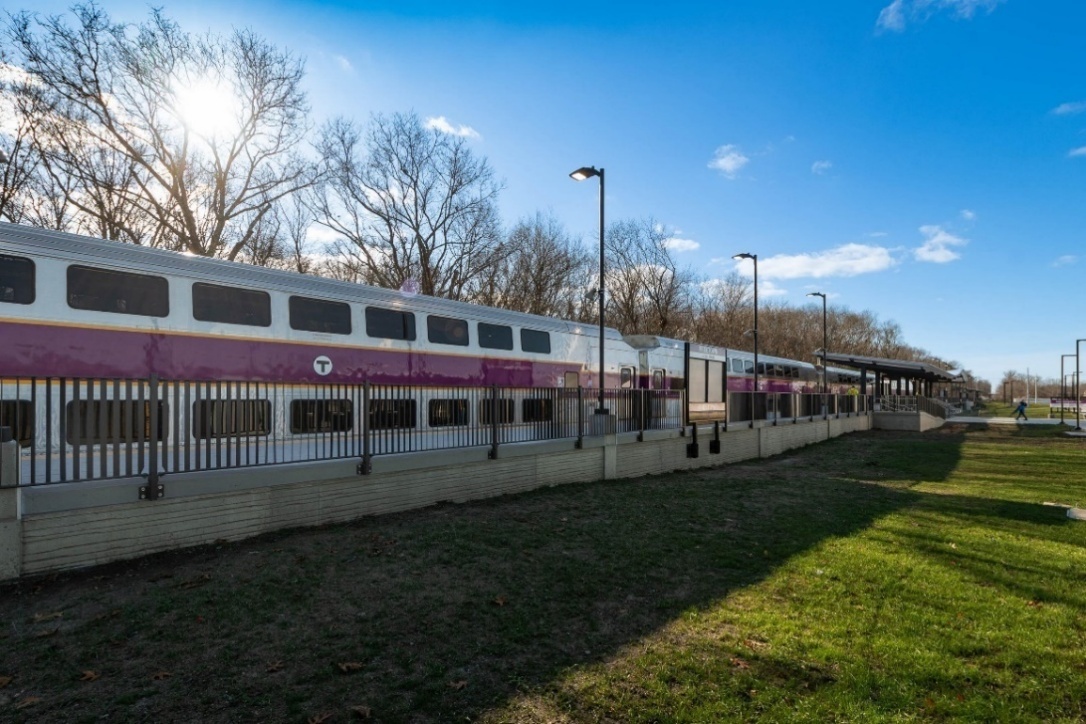 <![endif]> <![if !vml]>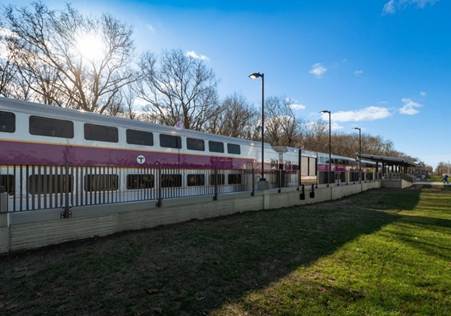 <![endif]>
07/15/2015 – From veggies to meat, Westport Farmers Market keeps it local. From organic veggies and herbs to wine, local food fans will find many items to check off their weekly shopping lists at the <![if !vml]>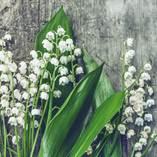 <![endif]>Westport Farmers Market.
Inset: At the Westport Farmer's Market, Shirley Robbins sets out a variety of produce grown at Paradise Hill Farm.
Jack Foley|Herald News
Elizabeth Hubert, farmer's market manager, said each week more and more local produce is coming into season, adding to the selection of lettuces, kale, rabe, chard and herbs that have been available over the past few weeks. "We're starting to see summer squash, and next week will bring eggplant," she said.
By the end of the month, Hubert said, the two main produce sellers at the market, Paradise Hill Farm and Skinny Dip Farm, will have a full array of summer produce to offer shoppers, she said. More...
07/14/2015 – Spectacular creations on display at 5th annual Horseneck Beach Sand Sculpture Festival.
Among the throngs of beachgoers soaking up the sun on a splendid day at Horseneck Beach on Saturday were castles, a giant sea turtle and a shark taking a bite of an apple — these were just some of the nearly 20 sandy works of art created at the fifth annual Family Sand Sculpture Festival.
<![if !vml]>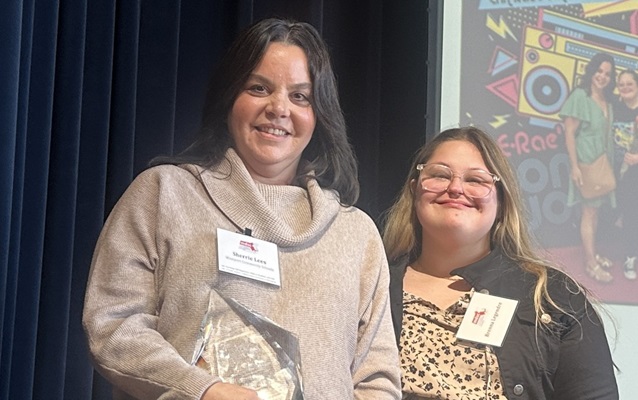 <![endif]>Herald News Photo | Jo C. Goode
Inset: Angelica Maldonado and her friend Catarina Bettencourt claim their prize at the fifth annual Family Sand Sculpture Festival.
Friends Catarina Bettencourt and Angelica Maldonado of Fitchburg hatched their idea of a hippopotamus and an alligator sand sculptures, which earned them first place in the Sand Flea Division for 12-year-olds and younger.
"I did this last year and it was really fun, so I brought Angelica with me this year," said Catarina.
<![if !vml]>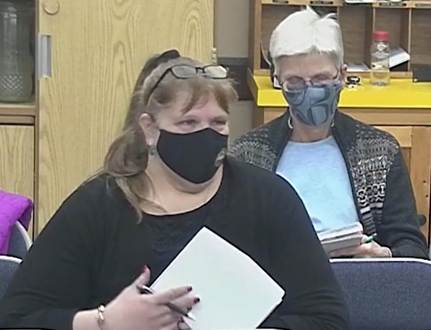 <![endif]>
Click here to read 2015 article - Sand Sculpture Festival draws families to Horseneck.
07/13/2015 – Westport's Agricultural Commission, after rejecting an earlier proposal, has decided to move forward with a study of the Angeline Brook watershed. The commission voted unanimously in favor of a $188,000 grant study through the EPA to complete a nitrogen study of 618 acres and 13 farm properties.
<![if !vml]>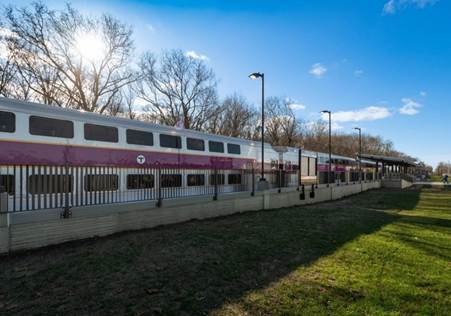 <![endif]>
Westport High School students test the waters at Angeline Brook.
The Westport River Watershed Alliance (WRWA) under the direction of Advocacy Director Betsey White along with the Coastal Systems Program at the School for Marine Science and Technology (UMass Dartmouth)  within the Angeline Brook watershed area.
Agricultural commission members rejected a second study because of a previous study's inaccurate data, and they worried a second study would do the same and implicate town farmers.
Commissioner Jay Tripp confirmed the commission unanimously reversed its decision after learning that the commission and farmers in general would be able to provide more input than previously expected.
Rainfall has been light this summer, which means less runoff and cleaner water, a factor that could produce a favorable outcome for farmers.
07/12/2015 - Christian Raslowsky of Weehawken, NJ wins Westport Fair's inaugural Run for the Fair 5K & Kids Fun Run.
<![if !vml]>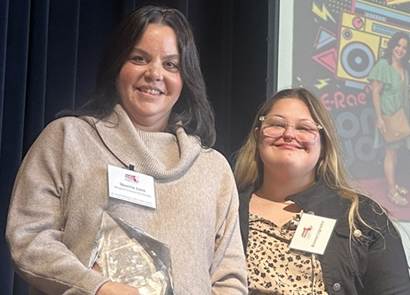 <![endif]>The 17-year-old student, currently living in Manhattan, sprinted all out for the last leg in a blazing finish of 15:47, a full 7 minutes 16 seconds ahead of Adam Charest (23:00) of Westport and 8 minutes 4 seconds ahead of Westport's Keith MacDonald who clocked in at 23:48.
Heidi Charest (Westport) was first female finisher and fourth overall at 26:08.
45 contestants came out to beat the heat and humidity in support of the Westport Fair's scholarship fund.
The Westport Fair begins Wednesday, July 15th.
There were close to 80 participants including kids in the Fun Run.
<![if !vml]>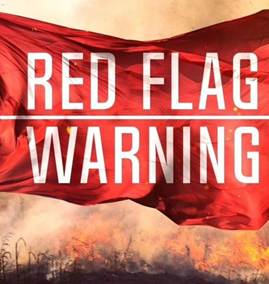 <![endif]>
The just over three-mile loop went south out of the fairgrounds down Pine Hill Road, and turned back at the junction of Pine Hill and Old Pine Hill Roads.
Electronic "bib chip" timing by provided by Doug Kingman of RaceWire.
Click here for complete race results.
<![if !vml]>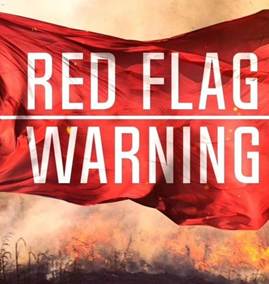 <![endif]>07/12/2015 - Alicia Hamblett and her traveling trunk show of designer table linens and Turkish towels graced the porches of Partners Village Store on Saturday. These fabulous woven pieces that function as table linens, picnic and bed blankets, scarves, sarongs, and more were a big hit.
Alicia said her curated collection of "multi-useful & multi-giftful lush linens and accessories make posh bridal party, graduation, hostess or holiday gifts." www.aliciastable.com. See her on facebook.
07/12/2015 - Got Milk? Looking for land to lease, Cathy Bardsley and Tom Sherman found their dream farm on Craigslist.
<![if !vml]>
<![endif]>
"I kind of just decided to follow my heart," Bardsley said, of the decision to quit her day job bookkeeping and move from Charlestown, where the couple had begun a "hobby farm" raising goats, to Little Compton where they've secured a storied plot and made a go at farming in earnest. With an emphasis on Nigerian dwarf goats and heritage breed livestock, Silk Tree Farm can be found at many local farmers markets selling handcrafted goat milk soaps and shampoos and soy wax candles. More...
07/12/2015 10:00 a.m. - 20-year-old Trevor Crawley takes 35th running of the Little Compton 4.8 Mile Scenic Road Race.
Women challenged the men for top spots.
Crawley's time of 24:16, well shy of any record, was never challenged on a day of heat and humidity that slowed runners down and challenged the best conditioned of the entrants.
Organizers didn't have to payout the bonus prize purse of $500 that would have been given to the man or women setting a new course record.
"Making that turn onto West Main Road was a killer," Westport Board of Health member Shawn leach said. "The trees were gone and we were in the full sunshine; it was hot!"
Matthew Hillard from Somerville was second at 24:31 with Fairhaven resident Taylor Days Merrill trailing third at 25:22.
The next two runners, 23-year-old Laurie Nagel (26:21) and Katie DiCamillo (26:46) both of Providence, finished 4th and 5th overall and were the top two females. The third top female and 10th overall was Lincoln RI resident Elizabeth Brennan (30:18.)
More later with results, photos and video.
<![if !vml]>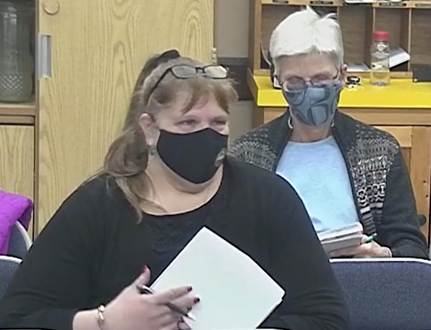 <![endif]>
The first Little Compton runner to finish was Samuel Booth at 31:00, finishing 14th overall. Myles Webster finished first from the neighboring town of Westport, clocking in at 32:45, 29th overall.
414 entrants completed the course and logged finishing times.
Click here for complete race results.
07/11/2015 – 35th Little Compton 4.8 Mile Scenic Road Race kicks off Saturday, July 11th at 9:00 a.m.
"A Summertime Tradition." Cash prizes for top three men and women ($300, $200, and $100.) Top three in each category get stuff too!!
T-shirts to the top 500 entries. 
<![if !vml]>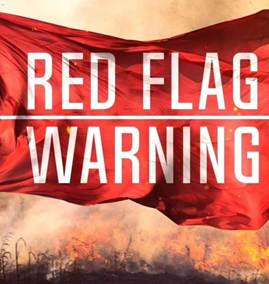 <![endif]>
Starting line-up from last year's Scenic Road race.
New for this year - MYLAPS B-tag Timing; you may remember that last year's new race-timing company had difficulties and lost all results.
Their 4.8 scenic loop course is flat and fast, and great weather is predicted for Saturday.
Three water stations on the course. Escorted by LC's finest. Medical assistance by LC rescue. Officially sanctioned and blessed by USATF. Please be reminded that according to USATF rules, strollers, baby joggers, dogs are not allowed in the race. Refreshments for all runners.  A summer country fair atmosphere which includes: 40 plus vendors, book sale, food court, music, kid's games, white elephant, dog show and raffles. Come for the race - stay for the day.
07/09/2015 – Westport tress under attack by gypsy moth and winter moth caterpillars.
Defoliation extensive on oak, birch, maple, ornamental trees, and some evergreens.
Home owners have to watch out for other pests in their lawns and gardens.
As if we don't have enough to worry about with our economy, jobs, housing and budget woes; now millions of caterpillars have invaded Westport, defoliating thousands of trees and threatening worse conditions next year.
<![if !vml]>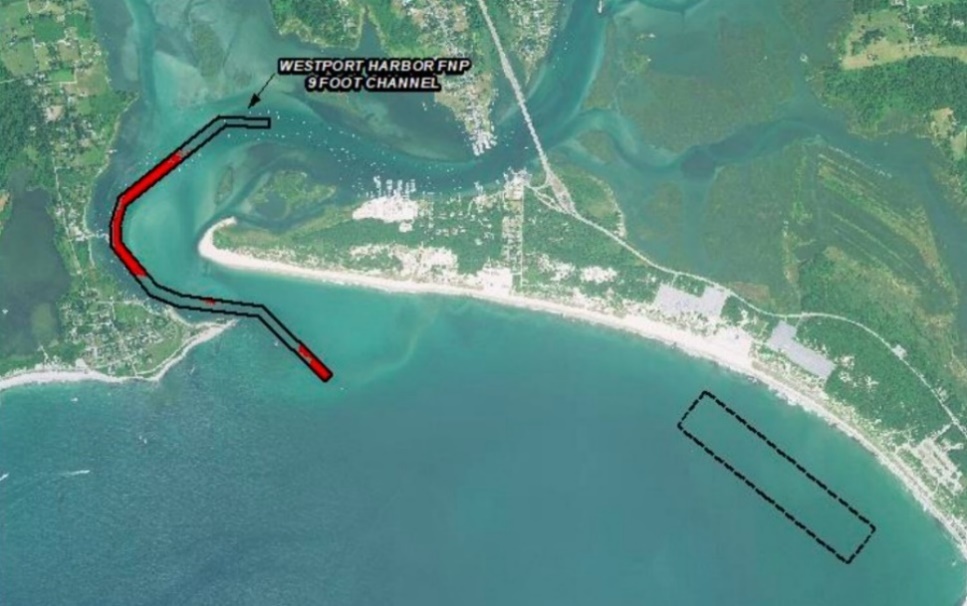 <![endif]>  <![if !vml]>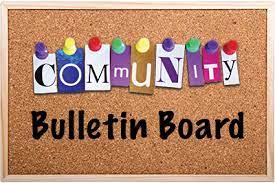 <![endif]>
Left, winter moth. Right, gypsy moth
To many people, the biggest concern now in the landscape is the gypsy moth, with many oaks stripped bare of leaves. Many are just now realizing that their trees have been under further attack from gypsy moth caterpillars, after being damaged earlier by winter moth caterpillars. More...
07/09/2015 – Westport Selectmen advance Noquochoke Village development with last week's vote to transfer five acres of land to Westport's Affordable Housing Trust.  The debated affordable housing apartment complex has drawn mixed reviews from proponents and opponents alike.
Now the Westport Affordable Housing Trust Fund is pleased to report<![if !vml]>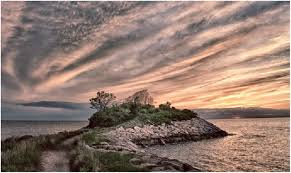 <![endif]> continuing progress on the development of Noquochoke Village, 50 affordable apartments in seven townhouse style buildings with a community center on the front portion of the site to be built on a parcel of town-owned land off American Legion Highway.
Documents officially transferring control of the five acres of land known as the Perry Farm, and 23 acres of land abutting the Noquochoke River known as the Quinn property to the Trust as authorized by a 2015 annual town meeting vote are scheduled to be finalized by the Board of Selectmen at their July 13th meeting. More...
07/09/2015 – The 2015 South Coast Artists Tour hits Westport Saturday and Sunday, July 18th and 19th. The 12th annual South Coast Artists Studio Tours, scheduled for July 18-19 and August 15-16, from 11:00 a.m. – 5:00 p.m. is considered one of the finest events in New England. The Tour features over 70 diverse artists working in the coastal communities of Dartmouth and Westport, MA, and Tiverton and Little Compton, RI, less than an hour from Boston.
The public is invited to several artists' demonstrations throughout the tour.
This year's theme is "Studio Surf" whereby artists are challenged to surf through their imagination and employ a fresh, new approach to their work. Expect artists to be exhibiting original ideas not encountered before, challenging everyone's perception of art.
<![if !vml]>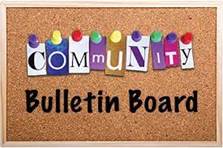 <![endif]>
The South Coast is a free-spirited region that has been inspiring artists for over 100 years. The tour is free and designed for the whole family, especially children.
Click here for a tour map. PDF   Get their brochure.  PDF
Visit their website for all the details and literature.
<![if !vml]>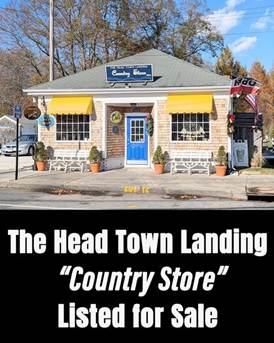 <![endif]>07/08/2015 – Westport Senator Michael Rodrigues releases June 2015 video newsletter to keep his constituency easily informed of current Beacon Hill activity.
Click here to view video and stay informed of what's happening in our district!
07/08/2015 – Massachusetts House, Senate Pass Comprehensive FY16 Budget.
The $38.1 billion state budget includes public safety staffing grant funding for Fall River and RGGI stabilization funds for Somerset; Westport not mentioned. 
The Massachusetts Legislature today enacted a $38.1 billion state budget for fiscal year 2016 (FY16). The spending plan makes important investments to rebuild the Commonwealth's essential services and programs, including local aid, education, economic development, public safety, and health and human services, and supports the ongoing recovery of the local economy.
Editor's note: The budget has no mention of any significant funding for Westport, and the press release is absent of any language vis-à-vis the SouthCoast Rail Project; and makes no mention of funding from Massachusetts new casino(s).
This year's budget incorporates neither major budget cuts nor major increases. Both branches approved the Governor's proposal to enact an early retirement plan that will reduce the state workforce by about 4,000 people.
In hopeful news for local communities, the FY16 Budget reflects the
Legislature's commitment to local aid for cities and towns, increasing unrestricted local aid by $34 million and local education aid by $111.2 million, although it's unclear how much of this increase will trickle down to Westport. 
The budget now goes to the Governor for his approval. More...
07/08/2015 – Big crowd, fiery debate on big development proposal in Tiverton. A Town Council meeting to discuss the proposed 1-million-square foot commercial development called Tiverton Glen drew more than 500 people Tuesday night. Tensions ran high and fiery opinions were voiced.
The controversial development would include a 100-room hotel, convention center, luxury apartments and two big-box retail stores in the middle of rural Tiverton, where not even a Starbucks can be found.
But Tiverton taxpayers could sure use the additional taxes!  More...
<![if !vml]>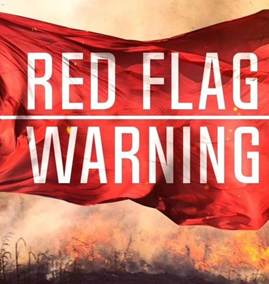 <![endif]>
Providence Journal / Kris Craig
Click here to view video - Don't Mall Tiverton!
07/07/2015 – FOWL newsletter now available on-line. Friends of the Westport Library have released their quarterly newsletter for July – September, 2015. Click here to read the newsletter.
Click here for all town organizations' newsletters.
07/05/2015 – Westport's Devin Laubi Foundation receives $10,000 award. Each year the New England Patriots Charitable Foundation donates $200,000 in the names of 2015 Myra Kraft Community MVP Award Winners.
26 New Englanders were recently honored at Gillette Stadium; Westport's Robin Burns-Laubi won second prize of $10,000 for the Devin Laubi Foundation more.....
<![if !vml]>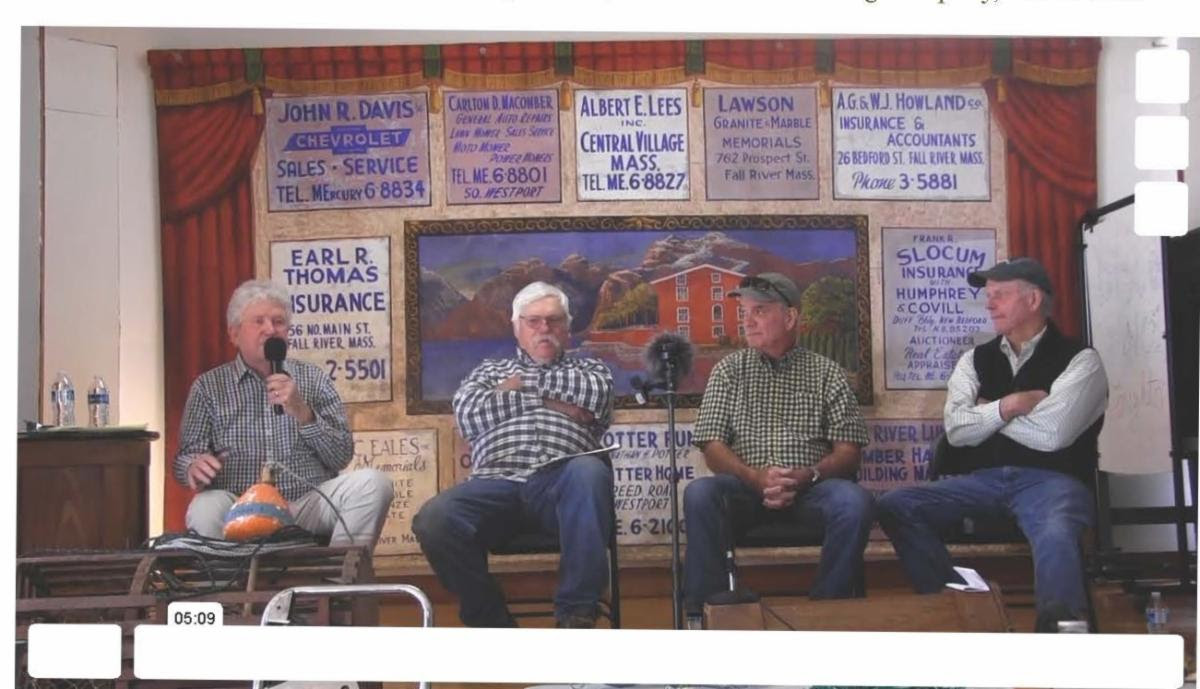 <![endif]>
Patriots Chairman and CEO Robert Kraft and Patriots and Pro Football Hall of Famer Andre Tippett congratulate Robin Burns-Laubi from the Devin Laubi Foundation for being selected as a 2015 Myra Kraft Community MVP Award second prize winner.
07/05/2015 – "There are only two things certain in life - death and taxes!" – Benjamin Franklin. Westport's preliminary 1st and 2nd quarter bills for Fiscal '16 were mailed on June 30, 2016.  New property owners may contact the Tax Office at 508.636.1010 for a copy if they did not receive one.  Office hours are Monday through Friday from 8:30 a.m. - 4:00 p.m. and the first Monday of each month from 8:30 a.m. to 6:00 p.m. 
The 1st quarter is due on or before 8/3/15 and the 2nd quarter is due on or before 11/2/15.  Any payment made after the due date is subject to 14% per annum interest. 
There is no grace period.  Payment may be made in person at the office, by mail, or at www.westport-ma.com using e-bill for a 35 cent per transaction fee using your check or savings account. 
Please note credit cards are only accepted online, and do involve paying a fee of 2 to 4% of the total of the amount being paid.  To pay using ebill, after entering website, please scroll down and select the online bill pay box for real estate and personal property, etc. and follow instructions provided.  Any problems, you can call 508.460.6000, ext. 601.; help is available.
07/05/2015 – Westport's agricultural past is making a comeback. Jeffrey Bettencourt rose from a stoop, putting both hands on his lower back to help himself upright. He was smiling. He had 20,000 pepper plants in the ground - 20 rows, each 100 feet long. They were choked with weeds.
"This is what it is supposed to be like, over there," Bettencourt said, pointing to the three rows he had already cleared that morning. He ran a tiller between the rows and cleared between the plants by hand.
<![if !vml]>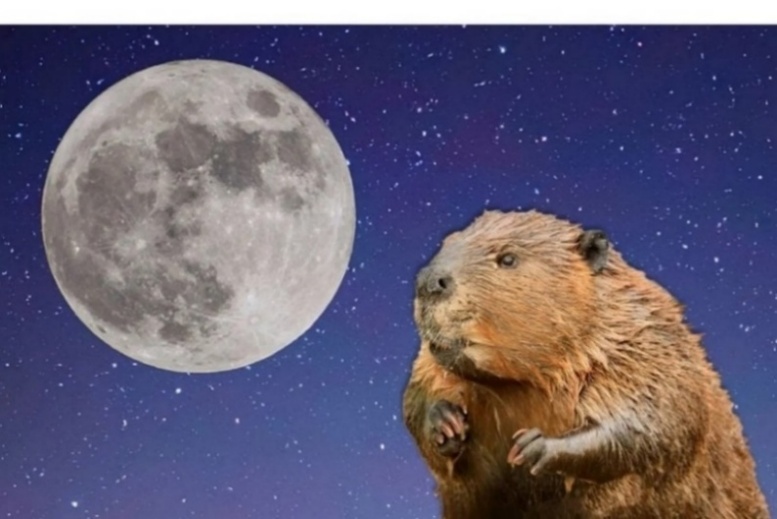 <![endif]>
Bill Braun and Deanna Levanti of Ivy Silo farm, in front of their farm stand in Westport. photo/Wicked Local
07/03/2015 – Westport Town Hall Annex gets a new sign. Our Photo of the Week captures Former Westport Selectman and longtime local insuranceman, Jim Coyne at it again, fixing up Westport one sign at a time.
Click here for more on this and other Photos of the Week.
You may remember a year or so ago Jim organized a fundraising drive to rebuild the Town Hall Sign.
Jim recently tapped signmaker John Fielding, Signature Signs' Dana Costa, and reached out for donations to completely replace the Annex's sign, including a listing of town offices within that Historic Milton E. Earle building.
The sign was completed and installed on June 9th of this year.
Well done, Jim, well done.
<![if !vml]>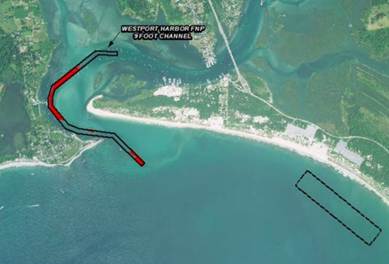 <![endif]>
From the left: Signature Signs' Dana Costa, sponsor and donor Jon Alden, signmaker John Fielding, and Jim Coyne and friend.
07/01/2015 – What's in a name change? Westport Selectmen were asked Monday night to grant a business name change on a Class II License from Francis Correiro d/b/a F&R Auto Sales, Inc., 1052 State Road to King's Auto Sales, Inc.
You may remember that F&R Auto ran into a little bit of trouble when the dealership's internal video surveillance system captured their employees' abusive treatment over a pizza delivery guy's seven dollar tip.
The video went viral over the internet and captured the attention of the national and international press.
The video cast a long, troubling shadow over the used car lot but earned a pile of money for the pizza delivery guy ($31,705.)
The Selectmen may wish to remember a rose by any other name is still a rose and smells a sweet.
Selectmen deferred a vote on the name change until they can get a report from Police Chief Pelletier on any ongoing criminal action against F&R Auto Sales.
A few weeks back, Selectmen were also asked for a name change on an American Legion Highway restaurant and bar to Joe's Café & Lounge. The business also asked for an extension of their business hours to 2:00 a.m. on Friday and Saturday.
They also requested serving alcohol on an outside deck until 9:00 p.m.
The name change was granted, the serving of alcohol on the outdoor deck granted, but the extension of the hours was denied, with Selectmen noting past difficulties with outside noise and neighbors' complaints.
06/30/2015 – Boo Thayer Gemes brought her line of boo gemes to Partners. There is always something fascinating going on at Partners Village Store, and last Saturday was no different.
Bronxville, New York-based clothes designer, Boo Thayer Gemes presented a trunk show featuring boo gemes, a distinctive lifestyle brand that is dedicated to today's modern woman. www.boogemes.com
<![if !vml]>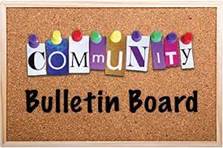 <![endif]>
The collection embodies the personal style and spirit of its founder, Boo Thayer Gemes. Perceiving a void in the market for fun, stylish and affordable separates, Boo has created a collection that appeals to women of all ages.
"I design clothes for real people; clothes that I want to own and wear. Like many people, there are days you want to dress up and there are other days you don't get out of your jeans!" - Boo Thayer Gemes.
Judging by the number of people who showed up, this line appeals to the active style of Westport women. Thanks Boo for bringing it to our little farm town!
Partners Village Store and Kitchen, 865 Main Road, Westport. www.partnersvillagestore.com
06/29/2015 – Selectmen meet tonight at Town Hall starting at 6:00 p.m. Click here to review their agenda and read the Town Administrator's report.
Of particular note is Westport's longtime Harbormaster, Richie Earle will announce his forthcoming retirement. Westport Harbor's most visible presence on the water bringing reassurance to all boaters will be missed. More on this breaking news later.
<![if !vml]>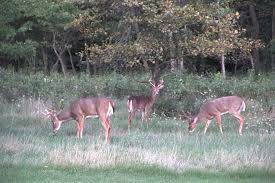 <![endif]>
Above: Westport Harbormaster Richie Earle briefing regional news reporters on the tragic duck hunting accident on January 7, 2014.
06/29/2015 – Mystery Photo Solved! Congratulations to Westport's Gerry Santos who was the first to correctly guess on Monday, June 29th at 8:55 a.m. our latest mystery photo's location as "Noquochoke Orchards Drift Rd."
Jerry is rewarded for his powers of observation with a $25 gift certificate to the Back Eddy Restaurant, Westport's fine dining seafood restaurant overlooking the Westport Harbor!
We had many readers correctly guess the location, so apparently the excavator is old but not forgotten!
Be on the lookout for our next mystery photo; it'll be right around the corner!
06/28/2015 – Put out to pasture. Our newly posted mystery photo shows an aging excavator sitting unused in a Westport farm field. Be the first to guess its exact location and win a $25 gift certificate to the Back Eddy Restaurant.
<![if !vml]>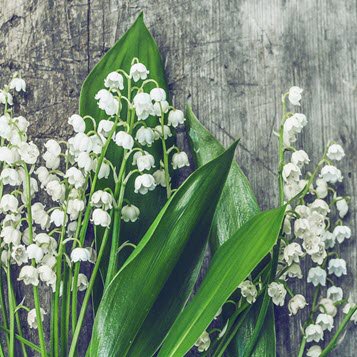 <![endif]>
Click here to take your best shot at being the first to guess the exact location.  New Mystery Photo posted on Sunday, June 28, 2015 at 7:30 p.m.
06/27/2015 – In South Dartmouth, where life slows down. Moving back to New England last May, we arrived at the airport with suitcases stuffed with swimsuits and two temporary places to live while we looked for a lease. We'd spend the first half of summer in South Dartmouth and the second half in Nantucket, thanks to VRBO and a generous friend. More...
<![if !vml]>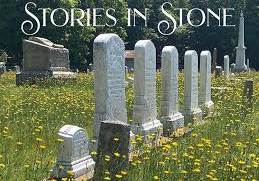 <![endif]>
06/27/2015 - Need another Sunset Music series to keep you busy thus summer? Try the Downtown Sundown Series in <![if !vml]>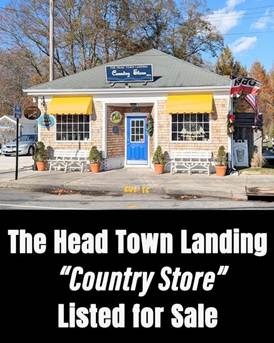 <![endif]>Providence. Bring a lawn chair, a   blanket and, well you know the drill by now.
Next week, Saturday, July 11th it's Dan Lilley with Scatman & Amy Bedard, Allysen Callery, and Ryan Lee Crosby.
282 North Main Street, Providence.
Visit their facebook page.
Click here for a complete list of their events.
Starts at 7:00 p.m.
Sit on the lawn at the beautiful Roger Williams National Memorial and enjoy some of the best songwriters RI and Southern New England have to offer; performances of Shakespeare and more. There is limited parking accessible at the park. Lots of street parking and pay lots available. All ages are welcome. The event is free.
282 North Main Street, Providence.
Visit their facebook page.
06/27/2015 – And we're not done yet with summer concert series! The Little Compton Community Center is offering "hump day" free concerts starting at 6:00 p.m. at the Little Compton Community Center, 34 Commons, Little Compton.
Come enjoy great music and savor the flavors of summer al fresco.
Each Wednesday through July 29th they will feature a different band and dinner menu. Admission is free.
<![if !vml]>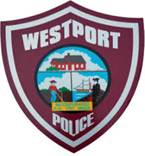 <![endif]>
Becky Chase Band
Dinner, soft drinks, wine and beer will be available for purchase.
This week was the Becky Chase Band with chowder and crab cakes,
Wednesday, July 1st is A Bluegrass Invitation Band with BBQ chicken.
July 8th will be The Little Compton Band with grilled shrimp. July 15th it's Gary Farias with build-a-burger and salad. July 22nd presents Louie Leeman and Cheap Sneakers with paella.
And wrapping things up on July 29th is Abbey Rhode with sausage and peppers.
06/26/2015 – Donations Needed for "1,000 Books Before First Grade" Program. Created by the Westport Education Foundation, the "1,000 Books Before First Grade" program will begin this Fall in the Westport Community Schools to help promote early reading. <![if !vml]>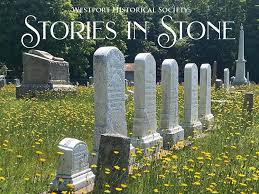 <![endif]>Children in Pre-K and Kindergarten will be sent home each week with books to read with their caregivers. Families can chart their progress and children will earn incentives toward reaching the goal of reading one thousand books before entering First Grade.
Partners Village Store is currently collecting donations of "gently used" books appropriate for children aged 3 to 6 to be used in this invaluable reading program.
Drop your donations off at Partners during store hours of 9:30 a.m. - 5:00 p.m. to help support "1000 Books Before First Grade."
On Thursday, August 20th, join Partners' own "Miss Joan" for a very special story hour to help launch the program.
More past headline news continues below.