Wednesday, November 26, 2014
Click here for today's event listings in and around Westport!
Click here for upcoming theater and arts listings!
<![if !vml]>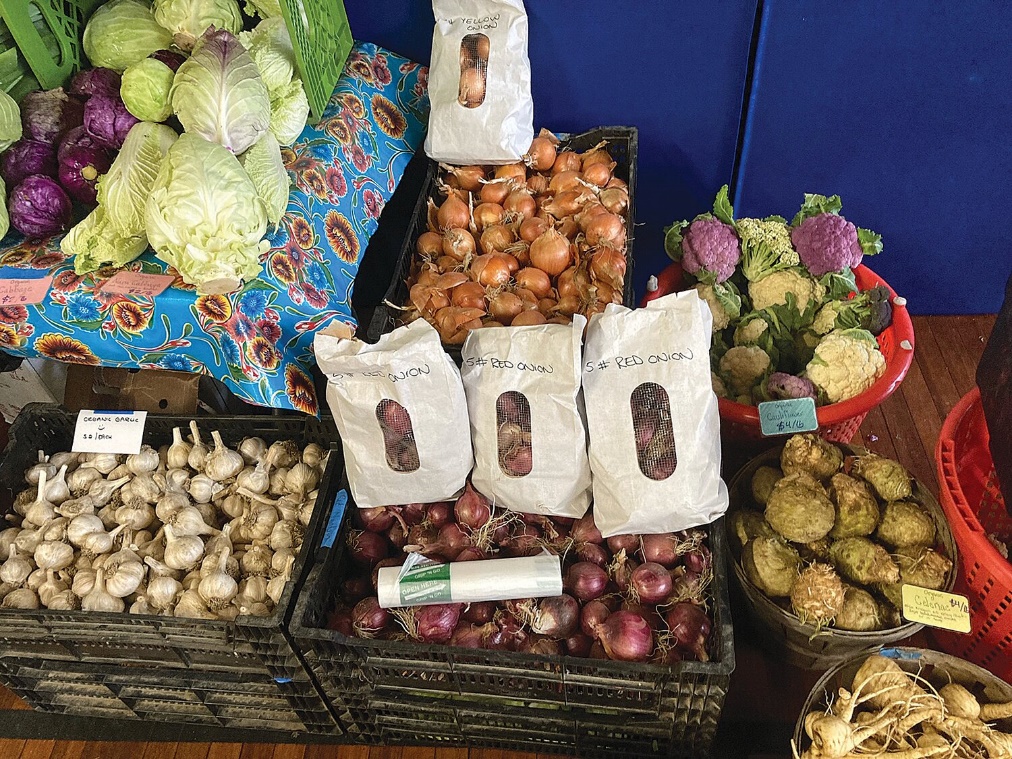 <![endif]>
11/26/2014 – The Council on Aging's newsletter, Evergreen, is now available on-line. Click here to view it now.
11/26/2014 – Sylvan Nursery horticulturist to climb Mount <![if !vml]>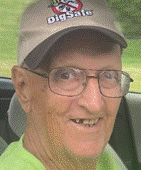 <![endif]>Kilimanjaro.   
Melanie Lévesque has always dreamed of climbing the highest mountain in Africa.  
The avid climber and horticulturist at Westport's Sylvan Nursery will realize that dream next month as she will begin a week-long climb of the 19,341-foot-high Mount Kilimanjaro.
Levesque said every climb is a spiritual journey for her.
"It's never about reaching the top, it's about what you learn along the way," she said.  More…
11/26/2014 – Thanksgiving with all the trimmings? A powerful nor'easter threatens Westport with high winds, rain (again!) but little snow.
Travelers to the Vineyard can expect seas of 2 – 4 feet, and 6 - 9 feet if your destination is Nantucket. Gale force winds are in effect starting at 3:00 p.m. today extending through late tonight.
Just what we need on the busiest travel day of the year.  Winter storm Cato is forecast to slam into the northeast with up to 12 inches of snow in high elevation areas.
Winter's first storm may pose a traveling nightmare to those Westporters heading west or north to spend the holiday with friends and family.
Expect delays at airports and slow highway travel.  
The weather gurus' advice – head out a day early and spend one more day with family members.
Thanksgiving is the deadliest travel day of the year according to the most recent data available from the National Highway Traffic Safety Administration. More fatalities even than Christmas, Labor Day and the Fourth of July.
Major Northeast cities are likely to see moderate to heavy rain most of the day on Wednesday, though New York and other places also were gearing up for several inches of snow, National Weather Service meteorologist Bruce Sullivan said.
Higher elevation areas west of the Interstate 95 corridor could see as much as 6 to 12 inches before the nor'easter exits Wednesday night.
Wear seat belts, don't drink and drive, and don't speed on slippery roads. Most important: using common sense when traveling.
11/25/2014 – The Open Space Committee wants input from Westport residents as the town updates the 2006 Open Space and Recreation Plan.
On-line survey still available for input!
Residents are asked to complete the online Open Space and
Recreation survey.
<![if !vml]>
<![endif]>
Open space is defined as "public and privately owned undeveloped lands that are important for a variety of reasons, including recreation, agriculture, forestry, scenic qualities or other qualities, that contribute to the overall character of the town."
Click here to take the on-line survey.
Do you know all the outdoor places in Westport where you can walk or hike? Get to the ocean? Play baseball, tennis, or golf? Go fishing or shell fishing? The survey lists all these and many more places. It asks which ones you have used in the past year. Opinions on which ones should be preserved and which ones the town needs more of are important to the committee.
The updated Open Space Plan will also make the town eligible for grants administered by the state for land acquisition, preservation, and recreation projects such as trails, parks, and fields.
The deadline for completing the Open Space Plan and Recreation Survey is November 25th. Paper copies of the survey are also available upon request at 508.636.1019 and can be picked up at the Town Hall, Town Hall Annex, the Council on Aging, and the Westport Public Library. Completed surveys can be brought to drop boxes at the above locations.
11/24/2014 – Westport continues to get battered by heavy wind and rains as evidenced by the town's best rain gauge – the Head of Westport. The East Branch overflowed its banks this morning, threatening to float Osprey Sea Kayaks canoes and kayaks out to sea.
<![if !vml]>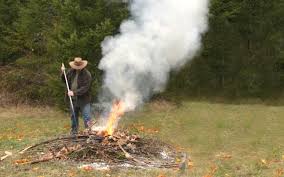 <![endif]>
<![if !vml]>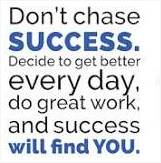 <![endif]>The Westport Highway Department was called out to clear the piles of waterlogged leaves off the many blocked storm drains. Minor roadway flooding was reported throughout the area.
Inset: Highway Department workers clear the drains at Sam Tripp Brook on lower Drift Road.
Unseasonably warm temperatures continue today with a high of 61 degrees.
Rain returns Wednesday with temperatures in the low 40s; you can expect a cloudy Thanksgiving Day, but sunshine is forecast to return on Friday, unfortunately accompanied  by a high of 32 degrees.
Things could be worse; all this rain could have been snow, and voila, Buffalo, New York all over again!
11/24/2014 – Thanksgiving Holiday town office closures.
The Westport Town Hall, Town Hall Annex, Council on Aging and the Highway Department will close Wednesday at noon (Highway Department at 11:30 a.m.), and will be closed all day Thursday -Thanksgiving Day, and Friday.
The Transfer/Recycling Center will close Monday at 10:30 a.m., and be closed all day Tuesday, Wednesday, Thursday - Thanksgiving Day, and Friday.
The Free Public Library will be closed Wednesday at 12:30 p.m., all day Thursday - Thanksgiving Day, and Friday.
11/24/2014 – Thanksgiving comes early to COA food pantry. This year's harvest from The Trustees of Reservations Westport Town Farm was a bountiful one, according to TTOR Outreach Coordinator Margaret Carroll-Bergman.
"In addition to providing vegetables at its farm stand in the weekly Farmer's Market, the Westport Town Farm donated 1,200 pounds of fresh produce—a little bit of everything the farm grew from arugula to zucchini— to underserved communities and food pantries in the area," Carroll-Bergman said.
"Most of the food was distributed to Foods for Friends pantry in Westport that is managed by the Westport Council on Aging, and to the Share the Harvest group at the Dartmouth YMCA," added TTOR Farm Manager Steve Connors.
In the fall of 2008, The Trustees initiated a Community Gardens project that honors the Town Farm's tradition of helping to feed people in need in Westport and nearby towns.
"Thanks to the support of our membership and the community, Westport Town Farm continues its mission to provide fresh produce to people who might otherwise not have access to healthful foods," Connors said.
<![if !vml]>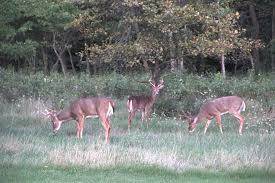 <![endif]>
Photo Caption: From left: Jessica Belliveau, Sam Young, Manju Canuel, Savannah Gardikis, Matt Mailloux, Brendan Bothelo, Kaitlyn Habib, Eva Thompson, Chelsea Sandner.
<![if !vml]>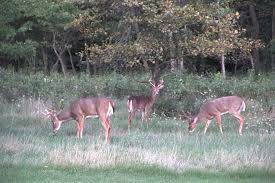 <![endif]>
11/22/2014 – WLCT moves forward with preserving open space at the southern tip of South Watuppa Pond. The Westport Land Conservation Trust has entered into an agreement with the Camara family to purchase 37 acres just to the west of Tickle Road and north of American Legion Highway. The property will have a spur that abuts South Watuppa Pond, providing access to that historic, recreational body of water.
Inset: click on image to enlarge.
Previous to this acquisition there was no public access on the eastern side of the pond.
The purchase which was stated to be around $400,000 will be paid by the WLCT ($200,000) with a proposed plan to use CPA funding to pay the balance.
When the purchase of this vulnerable and critical landscape is completed, WLCT plans to create trails on the property and provide access to South Watuppa Pond for the public's enjoyment.
They are currently working on a plan for managing the property. For questions please feel free to call 508.636.9228 or email: Rmann@westportlandtrust.org.
<![if !vml]>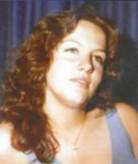 <![endif]>
11/21/2014 – Le Beaujolais Nouveau 2014 has arrived at Lees Wine and Spirits! Get it while it lasts!  Once it's gone, it's gone until next Thanksgiving...  
<![if !vml]>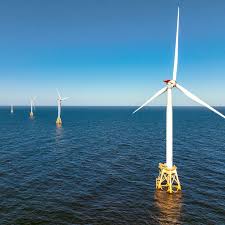 <![endif]>11/20/2014 – Look who's hiring in Westport's Central Village!
Lees Market is looking for new team members. Click here to learn about available positions.
And Partners Village Store and Kitchen is looking for help in their friendly, fast-paced kitchen.
If you're interested or know someone who is, these two businesses encourage all who are interested to stop by for an application or to provide their information.
11/19/2014 – Oxford Dictionaries announces today the latest <![if !vml]>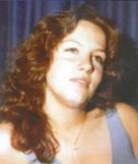 <![endif]>update to its free online dictionary of English. Reflecting research into current language usage trends, new entries include adorbs, binge-watch, cray, humblebrag, listicle, neckbeard, SMH, side boob, vape, and YOLO.
And the Oxford Dictionary's Word of the Year is… vape, as in inhale and exhale the vapour produced by an electronic cigarette.
These words for the most part define our changing social culture involving trends, and the internet and texting, and it's not a pretty picture.
Our personal favorite is bae (not to be confused with British Aerospace - now BAE Systems,) a term of endearment for one's romantic partner.
What, like we can't take the effort to say "baby" or "babe?"
Well, we hope you enjoyed this little listicle (an article on the Internet presented in the form of a numbered or bullet-pointed list.)
11/18/2014 – Coyote attack in Tiverton neighborhood. We all hear them at night, howling and yelping.
A Crandall Road homeowner's Doberman pinscher got up close and personal with a coyote last week as his dog fended off an attack by one.
And this incident is not a one-off according to Tiverton's Animal Control Officer, Paul Bell.
Bell has had his position for nine years, and has been called for coyote sightings in every neighborhood and almost every street in the community.
10 tips for living with coyotes in Westport. Click here to learn how.  PDF
Unfortunately the Doberman in question was not up-to-date with its rabies vaccination.
"If the dog is up-to-date on its immunizations, the owner will have to keep the dog inside for 10 days," Bell said. "If the dog isn't vaccinated or not-up-to date, it has to be kept in strict home confinement for six months. If I see the dog outside on its own, I'll have to take it and place it into quarantine."
It's a crime if a pet owner doesn't comply with quarantine confinement.
There have been no reports of attacks on humans according to RI state authorities
Westport holds annual rabies clinic with $10 vaccinations.
Westport's Animal Control Officer, Donna Lambert, recently held her annual rabies clinic and "had a pretty good turnout," she said.
"Rabies vaccination for pets is required by law, so at $10.00 per pet it was a heck of a deal, a real bargain, especially because the one-year and three-year shot are the same price."
In response to the Tiverton coyote attack, Lambert said it's always best to avoid contact with a coyote. 
<![if !vml]>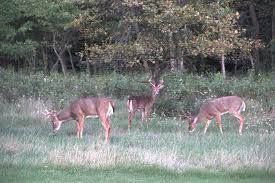 <![endif]>11/17/2014 – It's raining cats and dogs out there! A flash flood warning was issued today as up to three inches of rain has fallen over the last 36 hours with more expected this evening.
Storms dumping heavy rain swept into the Westport area this afternoon, flooding roads and low-lying areas.
If you're a Direct TV viewer, good luck with reception.
Temperatures will likely fall to the mid-30s overnight. Showers are likely, though mainly before 11 p.m.
Lots of wind tomorrow.
On Wednesday, "drier air is expected to move in, less humid conditions, and it should continue through the weekend," the National Weather Service said. Temperatures in the low 40s and sunny skies are expected for the week with a high of 54 on Sunday.
Only in New England.
11/16/2014 – Dramatic West Branch waterscape of the Acoaxet River. Our Photo of the Week is a southerly West Branch scene not normally appreciated by most Westporters as, with the exception of the Adamsville Landing, West Branch waterfront is all privately owned.
<![if !vml]>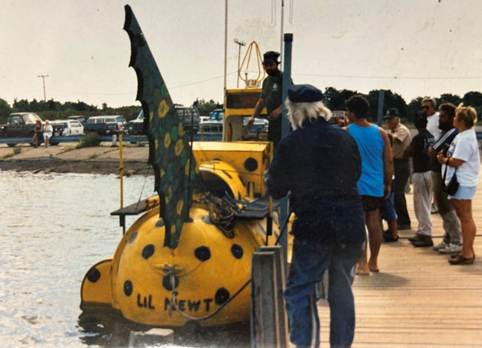 <![endif]>
11/15/2014 – Affordable, high-quality artwork at The Shattuck. The Shattuck's highly anticipated small works annual exhibition features first-class art at affordable prices ranging from $12 felt-covered stones to $500 sculptures and paintings by nearly 60 established artisans.
Stretch your holiday shopping budget by stopping by tonight's Artists' Reception and meet the talent behind this dynamic exhibition.
And enjoy the grounds of the area's most celebrated art gallery.
Dedee Shattuck Gallery celebrates artistic expertise and craftsmanship, spanning many mediums including painting, sculpture, illustration, ceramics, furniture, and textiles. 
<![if !vml]>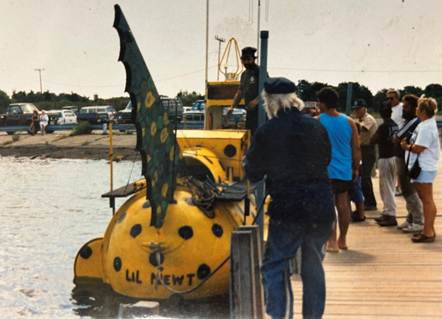 <![endif]>
This show of affordable works features many of the unforgettable emerging and established artists that The Shattuck has showcased previously, as well as several bright new voices.
Exhibitions and Artists' Receptions are free and open to the public.
Take a delightful tour of The Shattuck's current Small Works Exhibition and Sale.
11/08/2014 – Westport Animal Control Officer, Donna Lambert has been waging a battle against the proliferation of feral cats in town for the past couple of years, and she may be losing the war.
A lack of funding and too much compassion on the part of residents who feed them are the main culprits.
But Lambert got some unexpected help last month when the Animal <![if !vml]>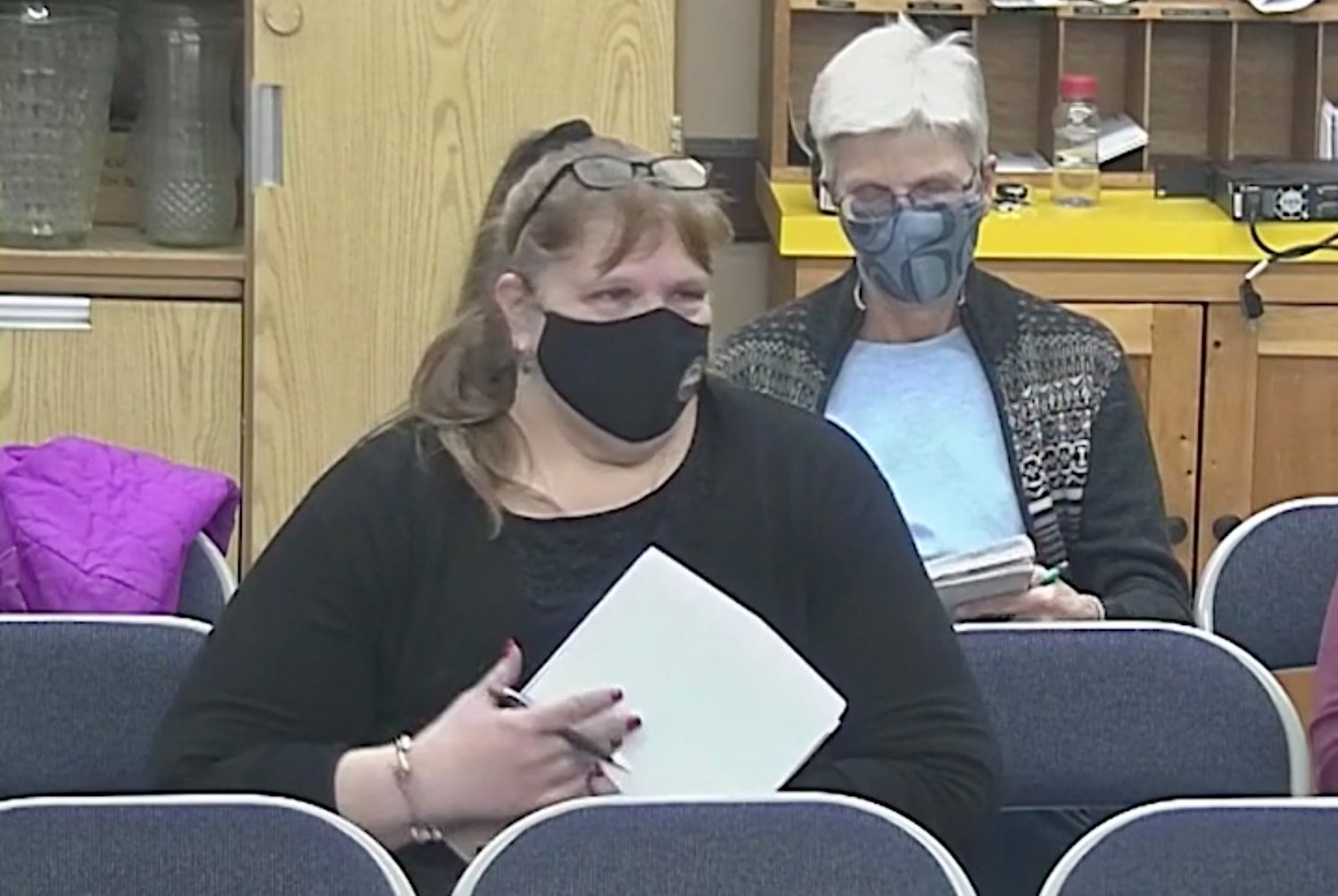 <![endif]>Rescue League of Boston's Spay Waggin' came to town.
"It was a good opportunity for people to get their cats spayed or neutered at a lower cost than what they might normally pay," said Westport Police detective Antonio Cestodio.
21 cats and a rescued pit bull went under the knife of veterinarian Dr. Kyle Quigley and were relieved of their responsibility to produce future generations.
<![if !vml]>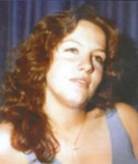 <![endif]>
Above: Dr. Kyle Quigley hard at work last month in Westport.
Police photo
The surgically outfitted Spay Waggin' is a subsidized spay/neuter program to assist pet owners in financial need. Staffed by an Animal Rescue League of Boston veterinarian and two trained veterinary technicians, the Spay Waggin' features a preparation area, a fully equipped surgical suite and a recovery ward. The Waggin' makes monthly scheduled stops throughout the South Shore and the Cape to perform surgeries on an appointment-only basis.
"They're hard to get so we have to take advantage of them when they can come to Westport," Lambert said. More…
11/08/2014 – And speaking of pet assistance programs, ACO Donna Lambert (pictured below) in conjunction with Dr. Jacqueline A. Brito of Village Veterinary Hospital conducted Westport's third annual rabies clinic Saturday at the Hix Bridge Road fire station.
<![if !vml]>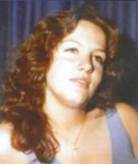 <![endif]>
"We had a pretty good turnout," Lambert said.
Rabies vaccination for pets is required by law, so at $10.00 per pet it was a heck of a deal.
<![if !vml]>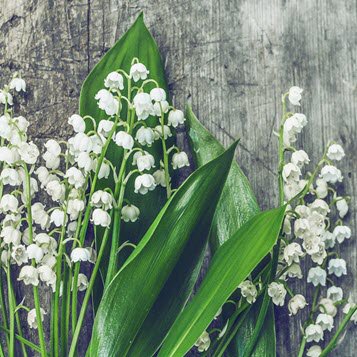 <![endif]>
Above: Dr. Jackie Brito gives a quick shot to a less-than-enthusiastic patient. Photo/EverythungWestport.com
"$10 for a rabies shot is a bargain," Lambert said. "Especially because the one-year and three-year shot are the same price."  More…
11/07/2014 – Town of Westport to honor our nation's military heroes. "The Council on Aging's Veteran's Breakfast on Thursday kicks off a week of Veteran's events that will lead up to our Veteran's Day Memorial Service at Beech Grove Cemetery," Veteran's Officer Jerry LeBoeuf told the overflow breakfast crowd at the Westport Senior Center.
"I hope you all will join us next Tuesday to honor the Veterans of the United States Armed Forces," LeBoeuf said.
Almost 70 Veterans and their spouses enjoyed SOS (chipped beef on toast), waffles, pancakes, strawberries, whipped cream, orange juice and coffee, and of course the great comradery with fellow men and women who served their country.
<![if !vml]>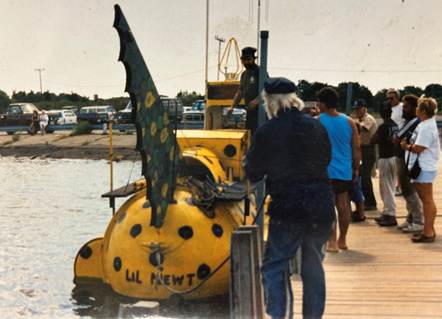 <![endif]>
Above: 94-year-old WWII veteran Normand Michaud shares a moment with newly re-elected State Representative Paul Schmid at the COA's annual Veteran's Breakfast.
Click here for more photos.
11/06/2014 – Westport Selectmen honor retiring Dartmouth/ Westport Chronicle editor with a citation. Longtime journalist then editor Robert Barboza was feted Monday night. Select Board Chairman Antone Vieira cited Barboza for his many years of service to the Westport community, and the high level of journalistic integrity he brought to his profession and to the weekly paper he represented for decades. Barboza (the only man not is a suit!) is pictured below.
<![if !vml]>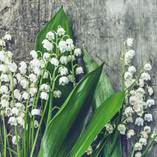 <![endif]>
11/05/2014 – Word on the street has it that the Westport School Committee voted 4 to 1 to abandon the Westport Middle School. The action is in response to a looming and vastly expensive PCB cleanup, a shrinking student population, and a realization that fiscal challenges facing the school district will require consolidating facilities and reducing maintenance and overhead expenses for the cash-challenged school system.
In the minds of town leadership this move is long overdue.
Click here to read more in a Herald News article.
<![if !vml]>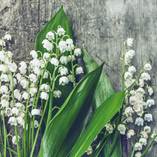 <![endif]>
Nation turns to the right!
11/04/2014 9:30 p.m. – In a phenomenal 47.42% voter turnout, Westport's electorate followed the nation to the right. Westport voters by just 10 votes gave the nod to Republican Charlie Baker for Governor.
"I think people came out today to vote on the four questions," said Town Clerk Marlene Samson in explaining the record turnout.
<![if !vml]>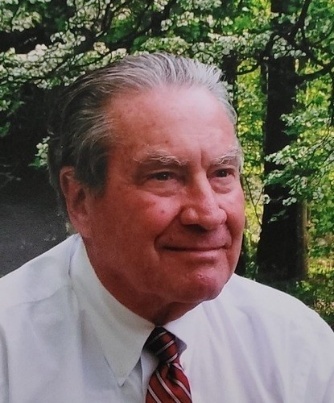 <![endif]>
Above: Town Clerk Marlene Samson (center) works overtime with Bernadette Oliver, Seasonal Census Clerk (left) and Assistant Registrar Joshua Brum to tabulate the votes and transmit the results to the state.
Of the registered 11,595 voters, a majority of the 5498 who came out said no to the auto-incrementing gas tax (54.71%), overwhelmingly rejected more bottle deposits (72.67%) on more containers and associated fees, yes to casinos (59.80%), and yes to legislation that would entitle all workers to sick time benefits (53.57%); definitely a conservative bent in a highly blue state.
Non-binding Question 5 was supported by 69.06% of Westport voters, a requirement that all non-hospital facilities performing more than 10 abortions  a year to be licensed and inspected at least every two years by the Massachusetts Department of Health.
The trend seen in Westport was replicated in Gubernatorial and Senatorial races across the country with a Republican takeover of the U.S. Senate and winning a multitude of Governors' races.
Westport sets a midterm turnout record.
The 2010 midterm brought out just 14.2% of the town's registered voters. Clearly voters had something to say in 2014.
Precinct 2 (Town Hall Annex) had the largest turnout with 54.15%.
Precinct 3 (Alice Macomber School) the lowest with 42.38%.
Click here for a statistical summary by precinct on all races and questions.
11/04/2014 – Westport woman excels in the First South Coast Bike Challenge. Vice President of YMCA Southcoast and a member of the South Coast Bikeway Alliance, Nancy LaRue Bonell presented awards at a Fairhaven Select Board meeting on Friday, October 21st.
Wendy Henderson of Westport won Second Place Female.
The town of Fairhaven won first place with their residents logging the most miles per capita. Winners were determined by the amount of miles they logged July through September.
The challenge springs from the first National Bicycle Challenge issued by the League of American Bicyclists in 2012.
A total of 32 riders rode 31,585 miles, a distance equal to a trip around the equator, averaging 982 miles per participant.
Bonell said local riders burned more than 1.7 million calories and saved $17,845 in gas money.
11/04/2014 – 105-year-old Tiverton Schoolhouse to be put on the auction block.
Tiverton officials are auctioning off a town schoolhouse, which was built in 1909, to avoid the cost of keeping it or tearing it down.
Westport completely restored two of its oldest one- and two-room schoolhouse at the Head of Westport. Their preservation gives town residents a glimpse into 19th century education.
Tiverton officials say the building costs the town roughly $8,000 a year for utilities and other expenses.
Town Administrator Matthew J. Wojcik says demolishing the 105-year-old building would cost $60,000 and post-demolition would be at least $30,000.
It is currently used by the Harbormaster, volunteer boards and commissions for meeting space.
There is some hope for salvation as a neighbor has shown interest in purchasing the two-room schoolhouse located on 346 Judson Street.
A public auction is set for the next few weeks on the lawn of the Tiverton Community Center.
11/02/2014 – Whitecaps on the Wattupa. Wild wind, rain and sleet lash Westport as autumnal weather departs and old man winter wakes and rears his ugly head. Gale warning in effect through late tonight. Today – north/northwest winds 25 to 30 knots with gusts to 45 knots. If you're on the water expect seas of 4 to 7 feet.
Temperatures may reach 40, and you can expect a little snow.  
<![if !vml]>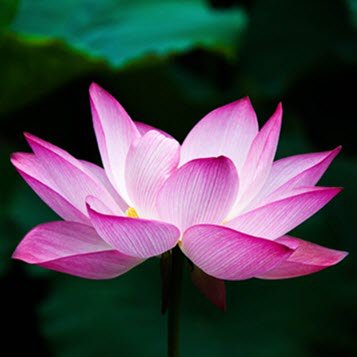 <![endif]>
11/01/2014 – Streaky black-strained roofs leave Westport home owners confused, frustrated, disgusted.
Halloween is over but here's something just as scary: a black-stained, moss-covered, icky-looking <![if !vml]>

<![endif]>house roof.
Over the past several years Westport home owners have seen unsightly, streaky, black strains develop on their asphalt roofs. Algae, mold-like discoloration, and lichens seem to thrive on their damp, west and northwest new roof surfaces a little after just 7 years.
Many wonder what's going on. Some think global warming is causing the phenomenon; others are convinced the stains are caused by pollution from the Brayton Point Power Station.
Rest assured, neither one of the above is the cause.
What is the root of the problem can be traced directly back to asphalt shingle manufacturers who several decades ago introduced limestone and fillers in place of more expensive asphalt or oil content. More…
11/01/2014 – Bittersweet farewell for Ms. Senior Sweetheart Pageant. After 36 years the venerable, senior talent and beauty contest has come to an end.
"It's like losing a member of a family," said pageant vice-president Chuck Gregory.
"All good things must come to an end," said Walter Matteson.
The Fall River–based pageant went international in 1995.  More…
11/01/2014 – Long time editor of the Dartmouth/Westport <![if !vml]>

<![endif]>Chronicle leaves the paper. Friday was Bob Barboza's last day as editor of the venerable weekly newspaper that has served our community for decades.
Barboza is one of the last (and best) of the old time reporters/editors who brought accurate and ethical journalism to his paper's readers. His penchant for thoroughness and dedication to getting the job done right no matter how long it took will be missed. More…
In further sad news, Chronicle contributing writer Christina Styan passed away on Thursday, October 27th only five days after retiring from the paper. More…
11/01/2014 – November is Movember month. Derived from <![if !vml]>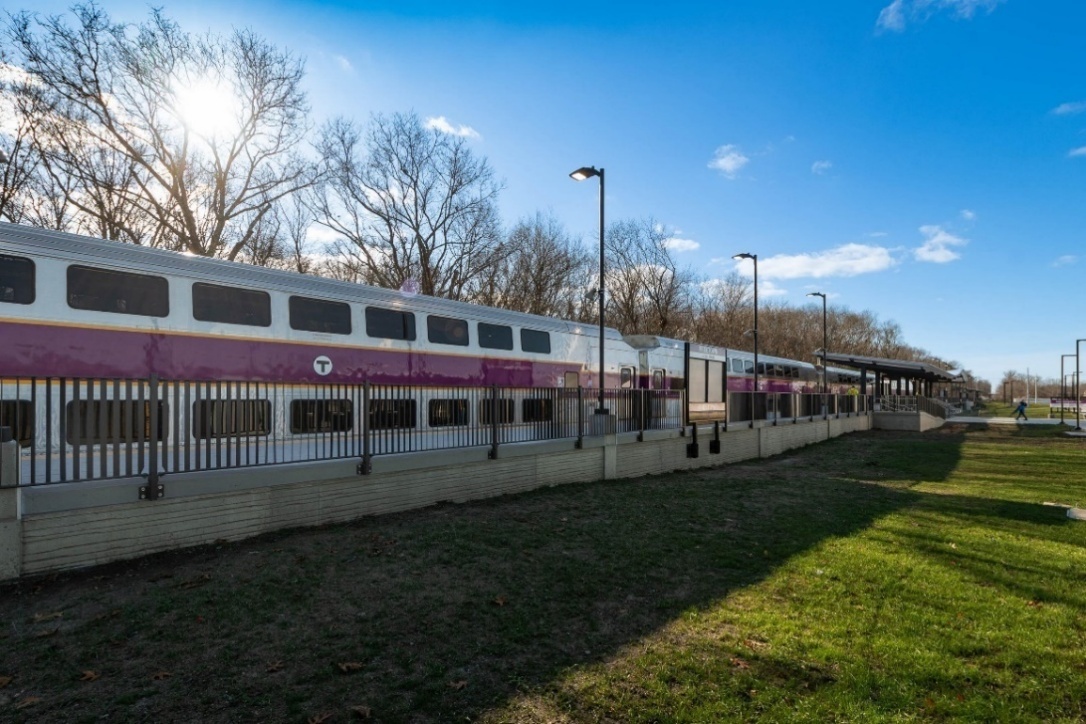 <![endif]>moustache and November, Movember is an annual event involving the growing of moustaches during the month of November to raise awareness of men's health issues, such as prostate cancer and other male cancers, and associated charities.
The goal of Movember is to "change the face of men's health."
More at www.Movember.com.
10/29/2014 – Phantom Gourmet gives Ten Cousins Brick Oven a "thumbs up!"
Our recent Mystery Photo winner, Donald Krudys, will have a first-hand opportunity to test out the Phantom Gourmet's review. He won a $25 gift certificate to Ten Cousins!
Situated in the former home of the popular Fred and Ann's Restaurant, and later the proposed brick oven pizzeria named Goodfellows, Ten Cousins Brick Oven recently impressed the impresarios at CBS Boston's Phantom Gourmet who interviewed and filmed a tasting at the popular pizzeria last August.
<![if !vml]>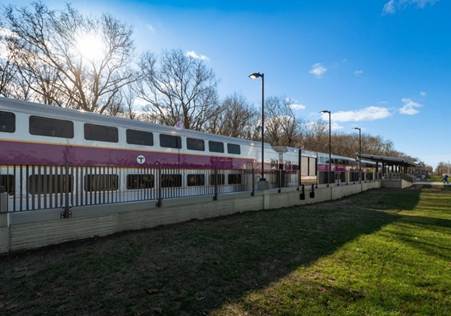 <![endif]>
"In the food world these days, you hear the phrase 'farm to table' a lot. But there aren't a lot of pizza places that take the time and effort to source all of their ingredients from local farms. Ten Cousins Brick Oven in Westport is one of those places.
Named for the ten grandchildren of the owner, this family friendly spot has a bright, cheery dining room inside and a fun outdoor space complete with plenty of picnic tables and outdoor games." – Phantom Gourmet
10/29/2014 – Westport/Little Compton police close the door on unlocked auto looters.
<![if !vml]>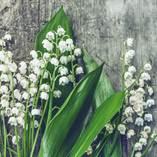 <![endif]>Dartmouth duo believed responsible for at least 20 car break-ins.
20-year-olds Matthew Medeiros-Horzesky and Evan Jackson, both of Dartmouth, were apprehended on Friday, October 24th by Westport police officer Kyle Fernandes when the suspicious 2008 Kia sedan they were driving crossed over the Rhode Island border into Westport.
Officer Fernandes had spotted the car days earlier in the Meadowbrook Lane area of Westport, the site of numerous unlocked car break-ins.
In the Kia police located chainsaws, a leaf blower, an IPod shuffle, jewelry, hand tools, binoculars, a Gucci sunglasses case, a Garmin GPS, numerous power cords, a Leatherman tool, a driver's license in the name of a Perch Rock Road (Westport) resident, and a pair of Maui Jim sunglasses.
Both men were arrested by Westport Police on receiving stolen property charges.
Westport Point has also had several unsolved unlocked car burglaries in the past few months.
"Please be sure and lock your vehicles as thieves target easy opportunities to steal property," said Westport Detective Majewski. "Stay alert and report suspicious activity."
10/29/2014 – This day in history in 1929 Black Tuesday, the <![if !vml]>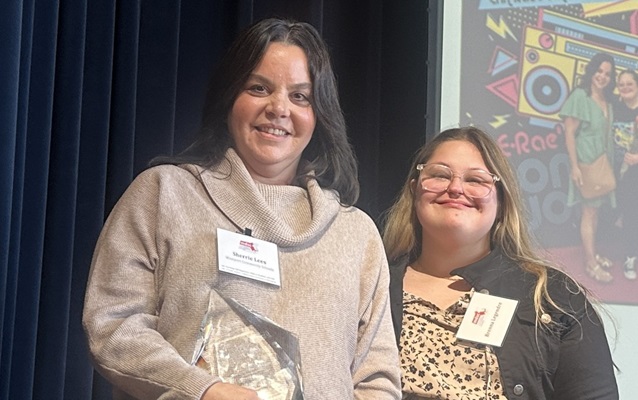 <![endif]>most catastrophic day in stock market history, heralded the Great Depression. 16 million shares were sold at declining prices. By mid-November $30 billion of the $80 billion worth of stocks listed in September will have been wiped out.
Photo/The Atlantic
And this day in history in 2012 Hurricane Sandy devastated much of the U.S. East Coast; nearly 300 die directly or indirectly from the storm. Hurricane Sandy is the second deadliest behind Katrina in U.S. history.
Want some advice? Stay in bed today!
10/28/2014 – The Westport Historical Society's first Artisan Fair was a big hit with hundreds of visitors dropping by the Handy House to get a glimpse of a slower life in an uncomplicated time.
But what we call arts and crafts today earlier settlers in Westport called everyday jobs and responsibilities. They viewed the items they <![if !vml]>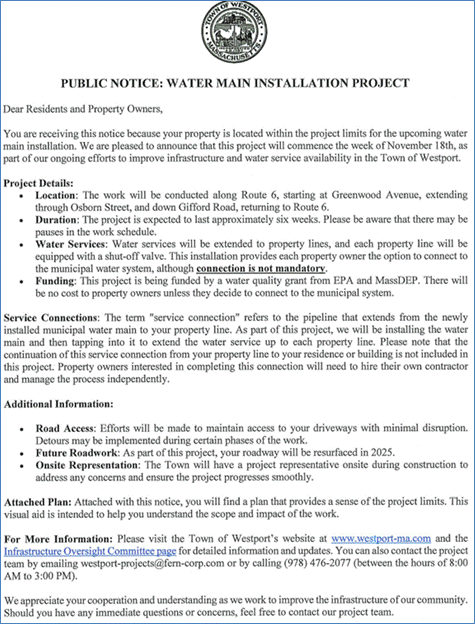 <![endif]>made as household necessities, reusing materials so as not to waste them, or as a way to pass the time at night or to keep busy through another the winter.
Inset: Joyce Winship hand braids a wool rug.
Quilting was more of a social event for the womenfolk rather than an art form.
My how times have changed.
Still, there are some folks today who quilt, braid rugs, weave baskets, spin yarn, work with wood, and knit and crochet; they eschew the high-tech times and pine for the good ol' days.
And for some of us it's just fascinating to see that the old ways of simpler days have not been forgotten. 
Heck, doesn't everything come from China?
Click here to view photo album.
<![if !vml]>

<![endif]>
<![if !vml]>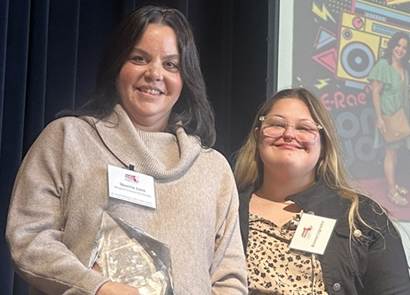 <![endif]>10/26/2014 – Mystery Photo Solved! Many knew the location but weren't as quick as Donald Krudys of Westport in submitting it. "Observatory at UMass Dartmouth facing Old Westport Rd North Dartmouth" was Donald's correct answer, and for that he wins a $25 gift certificate to Ten Cousins Brick Oven, Westport's newest restaurant specializing in brick oven pizza, salads, pasta and more.
Donald delivered the answer, faster than the Domino's pizza guy, at 9:40 p.m. the same day the photo was posted.
To View our photo album of more dramatic Cloudscapes of Westport, click here.
10/26/2014 – Pumpkin Carving Extravaganza a big hit Saturday at Buzzards Bay Brewing.
And some of those goofy gourds were pretty extreme.
A couple of brewskis and a carving knife really bring out the talent in some people.
Ask Tarra from Fairhaven; her scary skull pumpkin was frighteningly delicious, and brought home the Most Creative Award.
"What fun," Tarra said.
<![if !vml]>

<![endif]>
"I can't believe the number of people who showed up," Westport Rivers Vineyard manager Bill Russell said. "The carved pumpkins were outrageously wild."
And pretty creepy when you light them up!
Pumpkin pie anyone?  More photos.
More past headline news continues below.
<![if !vml]>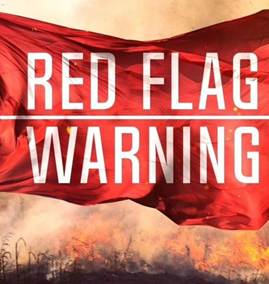 <![endif]>
Bulletin Board
Click here to see all events happening today in and around Westport.
Last Chance! Art Stable Gallery artist Heather Bentz is moving to Colorado.
The Art Stable has on display several of Heather's pieces. Stop in before Heather and all of her artwork moves west!
<![if !vml]>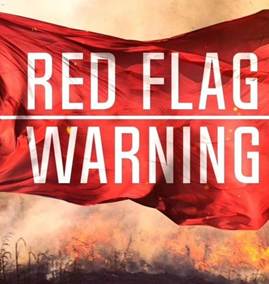 <![endif]>
Acrylic, graphite, found objects.
Heather develops the content of her work through the use of a broad variety of materials and process. Using paper, acrylic, graphite and found objects, Heather references the texture, color and elements found in nature along with structural aspects of geometry and architecture. Pattern, repetition, color and composition are the fundamental formal interests that define her work. Heather holds a BFA in printmaking from Pennsylvania State University and an MFA in painting from Montana State University.
Save money and help the Westport Food Pantry by visiting Erikson's Florist this holiday season.
Get 10% off all holiday arrangements and centerpieces with donation of a canned good or non-perishable item to benefit the Westport food Pantry.
Join them for their annual Holiday Open House on Saturday, November 22nd; Friday, November 28th; Saturday, November 29th; and Sunday November 30th. Holiday arrangements, festive decor, Antiques, gifts, tree trimming, wreaths and more....
Specializing in weddings and special occasion decor with over 35 years serving Westport and surrounding communities. They deliver!
For more information call 508.636.5990.
Erikson's Florist, 609 Old County Road Westport.  Holiday hours:  M-F 10-5, Saturday 9-5 and Sunday 11-5.
Check out their upside-down Christmas Tree!
Westport artisan will be featured in Photography Show at Westport Library through the month of November.
The show will be open through Saturday, November 29th during regular library hours.
<![if !vml]>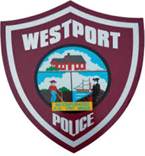 <![endif]>
Beth has an MFA degree and a lifelong interest in photography. Her career as a choreographer informs her photographs' composition with a strong sense of flow or motion.
Dedee Shattuck Gallery hosts their third annual Small Works exhibition for November/December.
<![if !vml]>
<![endif]>
This highly anticipated annual exhibition features affordable works of $500 or less by nearly 60 artists.
Masquerade Ball: Saturday, December 20th, 7:00-9:00 p.m.
Take a delightful tour of The Shattuck's current Small Works Exhibition and Sale.
This will be the Gallery's final exhibition of 2014 before closing for the winter.
This highly anticipated annual exhibition features affordable works by nearly 60 artists. More...
Westport Rivers Vineyard and Winery Open House on Saturday, November 29th.
The folks at the Vineyard wanted you to be the first to know that their 19th annual Open House will be from 11 a.m. to 5 p.m.
<![if !vml]>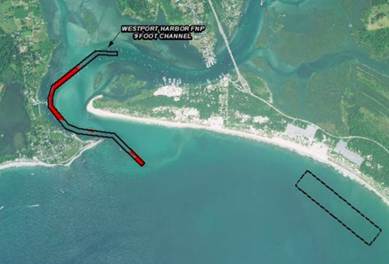 <![endif]>
Their biggest day of the year features reduced price wine tastings, wine and beer, delicious food, local vendors, games, free hayrides, the infamous hay pit, music etc.
Click here to view photo album from a previous year's Open House.
Entrance is free and there is plenty of parking. Please mark your calendars.
Westport Rivers, 417 Hixbridge Road, Westport. 508.636.3423 or email: vip@westportrivers.com.
Our Lady of Grace Parish Christmas Bazaar scheduled for November 29th and 30th.
Christmas Bazaar from 9:30 a.m. to 3:00 p.m. both days. Free parking and free admission. The kitchen will be open both days. Take a picture with Santa from 11:00 a.m. to noon. Enjoy music by Pat Cordeiro and Judy Souza from 12 to 2:00 p.m. Our Lady of Grace, 569 Sanford Road, Westport.
Westport PTO Holiday Craft Fair on Saturday, December 6th.
The Westport Elementary and Macomber PTO will sponsor a Holiday Craft Fair from 10:00 a.m. to 2:00 p.m. at the Westport Elementary School. Check some items off your list as you shop with local vendors, crafters and artisans.
Visit, sing, and take photos with Santa and Mrs. Claus from 10:30 a.m. to 12:30 p.m. Please supply your own camera for the photos.
A variety of holiday crafts will be available for $1 each, and school children can get a jump on their shopping list at the family-friendly Holiday Shoppe. Find your student's handmade ornament for sale. To support local families in need, the PTO is asking for canned goods to be donated to fill a sleigh.
The Westport Art Group will hold its Annual Holiday Fair - Fine Arts and Fine Crafts on Saturday, December 6th.
From 9 a.m. - 3 p.m. at the Westport Public Library, 408 Old County Road, Westport. Free Admission.
<![if !vml]>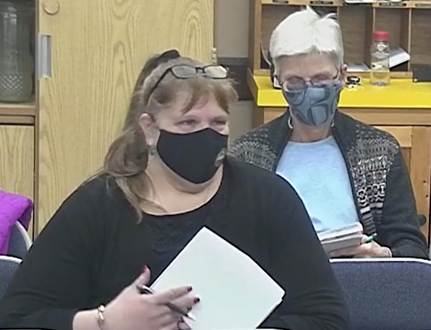 <![endif]>
Above: California Dreamin, 10x20 watercolor by Jacklyn William, $500
New venue for this year: the Westport Public Library
Shop for a wide and wonderful array of beautiful paintings and crafts by their local artists and artisans. Beautiful, themed gift baskets will be raffled; they are perfect for everyone on your gift list. Home baked goods will be available for sale as well!
Holly Fair on Saturday, December 6th.
Westport Point United Methodist Church, 1912 Main Road, Westport will hold its annual Holly Fair on Saturday, December 6th, from 9 a.m. to 2 p.m.  There will be holiday greens, vintage jewelry, baked goods, silent auction, knitted and handmade items, books, and local vendors.  A chowder luncheon will be held from 11 a.m. to 1 p.m.
<![if !vml]>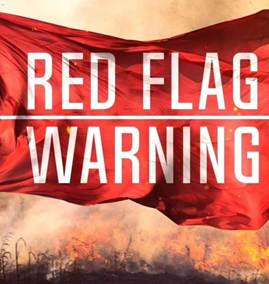 <![endif]>
Dave Brubeck Tribute Quartet at Concerts at the Point on Sunday, December 7th.
<![if !vml]>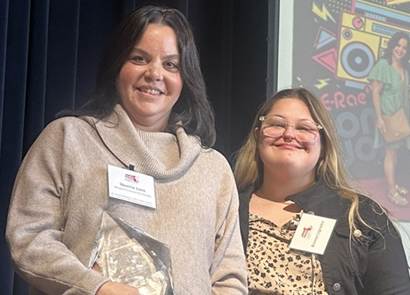 <![endif]>CAP will stretch its boundaries to include classical jazz at a special concert on Sunday December 7, 2014 at 3 p.m.
Classical pianist, and audience favorite, Frederick Moyer will be joined by Billy Novick, saxophone; Peter Tillotson, bass; and Bob Savine, drums; to reprise their Dave Brubeck Tribute concert from the 2013 Newport Music Festival.
You may watch the video of that performance and whet your appetite.
The program will include many of the Dave Brubeck Quartet's best-loved favorites, including, among others, Take Five, Unsquare Dance, Blue Rondo a la Turk, and some solo compositions/ nocturnes by Brubeck.
Concerts are held at the Westport Point United Methodist Church, 1912 Main Road, Westport Point.  Tickets $25, students $10. Open seating; doors open at 2:15 p.m. To reserve tickets, call 508.636.0698, or send email to pointconcerts@gmail.com. Tickets may be picked up and paid for on the day of the concert; cash or personal checks only.