Friday, November 17, 2017
Click here for today's events in and around Westport, MA!
Look Here!
Click here for current theater and arts listings!
Updated  Sunday, November 12, 2017
Thursday, November 16 - Mary Petti gets the cane! With the recent <![if !vml]>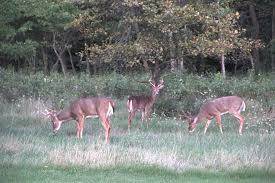 <![endif]>passing of Westport's oldest resident, Yvette Landry at 106, the Boston Post Cane was given to Mary Petti of 85 American Legion Highway by Selectmen at their Monday night meeting.
Petti is 104 years young.
Inset: Town Administrator Tim King holds the Boston Post Cane that will be presented to Mary Petti at a future time.
Photos | EverythingWestport.com
Yvette Landry, 100 was awarded the Boston Post Cane on October 3, 2011 in a touching presentation made by Selectmen, the second such presentation in less than a year.
Evelyn Potuchek, presented the Boston Post Cane by Selectmen on April 26th, passed away on July 31, 2011.
"This one we all wish we could get," Board of Selectmen Chairman Richard Spirlet had said at the time.
Petti wasn't present Monday during the award ceremony; the actual presentation will be made in Petti's home by selectmen at a later date.
So, what is the Boston Post Cane?
On August 2, 1909, Mr. Edwin A. Grozier, Publisher of the Boston Post, a newspaper with national inspirations, forwarded to the Board of Selectmen <![if !vml]>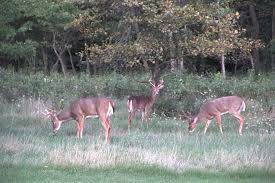 <![endif]>in 700 towns (no cities included) in New England a gold-headed ebony cane with the request that it be presented with the compliments of the Boston Post to the oldest male citizen of the town, to be used by him as long as he lives (or moves from the town), and at his death handed down to the next oldest citizen of the town. The cane would belong to the town and not the man who received it.
It was decided years ago that women would also be eligible to receive the cane.
Many of the original 700 canes distributed by the Boston Post newspaper in 1909 have been lost or are in hiding, but Westport's cane is not among them.
Wednesday, November 15 – Selectmen on Monday approved two conservation restrictions, including 32.5 acres off Beeden Road dubbed Strawberry Fields.
WESTPORT – Residents off Beeden Road and Route 177 may be singing the famous song "Strawberry Fields" in the near future.
Selectmen on Monday approved two conservation restrictions, including 32.5 acres off Beeden Road dubbed Strawberry Fields.
Representatives from the Westport Land Conservation Trust on Monday met with selectmen, who approved the restriction, which will be on land adjacent to the prospective Noquochoke Village apartment complex property.
Wednesday, November 15 – Tobacco in America. OK all you smokers out there. You can trace your habit back to Christopher Columbus who on <![if !vml]>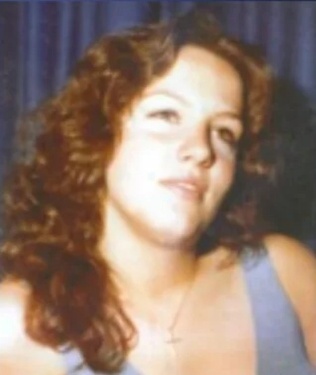 <![endif]>October 12, 1492 set foot on the New World for the first time, landing on the beach of San Salvador Island or Samana Cay in the Bahamas, or Gran Turk Island.
The indigenous Arawaks, possibly thinking the strange visitors divine, offer gifts.
Columbus later wrote in his journal on November 15, 1492, "the natives brought fruit, wooden spears, and certain dried leaves which gave off a distinct fragrance."
As each item seemed much-prized by the natives, Columbus accepted the gifts and ordered them brought back to the ship. The fruit was eaten; the pungent "dried leaves" were thrown away.
Columbus discovered the new world, but he missed getting in on one of Americas biggest industries, and later one of the biggest health hazards to Europeans and their descendants.
Tuesday, November 14 - With offshore wind farms south of Martha's Vineyard coming, the gearing up of supply chain industries is not far behind.
With three international developers within six weeks of submitting landmark competitive bids to Massachusetts and its utility companies to create offshore wind farms south of Martha's Vineyard, the gearing up of supply chain industries is not far behind.
Dramatic supply chain transformations are occurring in retail (Amazon-driven), health care (Affordable Health Care Act) and shale oil (production puts pressure on price;) are offshore wind farms next?
In an assessment report the Massachusetts Clean Energy Center released a few weeks ago, officials announced extensive reports it had put together that targeted and analyzed locations that could generate a windfall for the southcoast..
<![if !vml]>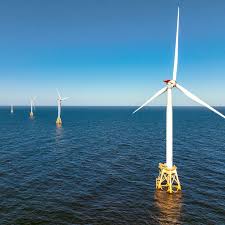 <![endif]>
Monday, November 13 – Fall River Companies recognized with 2017 Manufacturing Caucus Awards 2017!
BOSTON - State Representatives Paul Schmid (D-Westport), Carole Fiola (D-Fall River), Alan Silvia (D-Fall River) and State Senator Michael Rodrigues (D-Westport) recognized three local Fall River manufacturing companies for their excellence and innovation at the 2017 Manufacturer of the Year Award presented by the Massachusetts Legislative Manufacturing Caucus.
Power Docks LLC, Merrow Manufacturing, and GS Rubber, all of Fall River, were nominated and awarded during a ceremony at the Massachusetts State House.
<![if !vml]>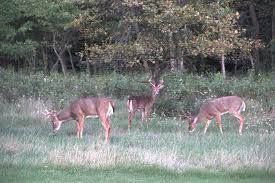 <![endif]>
Monday, November 13 – Addiction program aims to open on Penikese Island.
PENIKESE - The Penikese Island School has announced a plan for a new addiction treatment program for men 18 years and older. The remote Elizabethan Island school location, once a leper colony, may just be a game-changing model for long-term recovery and sustained sobriety.
Monday, November 13 – Capital funding request stack up in Westport.  
WESTPORT - Still in the early days of studying capital needs requests for fiscal 2019, starting July 1, Westport's Capital Improvements Planning Committee is finding that the applications for big-ticket financial expenditures for next year are adding up fast.
The planning committee chaired by Town Administrator Tim King met last week with the director of Marine Services, the Highway Surveyor and Police Chief Keith Pelletier to discuss applications for capital funding from those departments for the 2019 fiscal year and beyond.
Pelletier, last on the agenda, had the quickest presentation for the advisory board. For 2019, the department is seeking $140,775 in capital funding, needed to purchase and equip three new police cruisers.
Sunday, November 12 - Westport third grader honored for naming town mascot.
WESTPORT - Every school and team have a mascot.
Now, Westport's wildcat has a more specific name to go with its iconic character — Wes Porter. That name will likely be etched in school district history and the town has an unlikely source behind this name — third grader Skylar Rezendes.
<![if !vml]>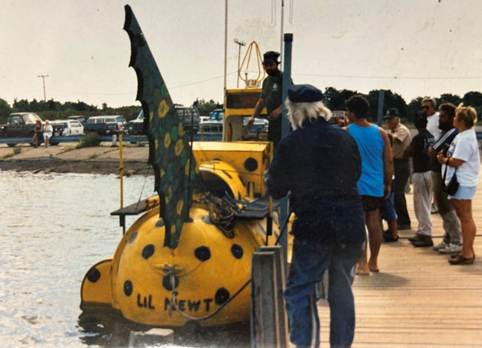 <![endif]>
Sunday, November 12 - Turkeys a conservation success story in Massachusetts.
WESTPORT - For more than 100 years, there were no wild turkeys in Massachusetts.
Hunting and increased development completely wiped out the wild turkeys, but in the past few decades, the large birds have rebounded in a big way. Turkeys are increasingly popping up in urban and residential areas.
"It is a great success story we were able to get them re-established," said Wayne Petersen, director of important bird areas for Mass Audubon.
Saturday, November 11 - Lawrence family to place war and patriotism at forefront in future.
WESTPORT -- War and patriotism will be prominent for the Rev. Robert Lawrence and his historian son, Mark Atwood Lawrence, during upcoming commemorations for veterans.
Atwood Lawrence, the author of two books about Vietnam and a professor at the University of Texas, Austin, will be a featured panelist on C-Span Saturday, Veterans Day.
A 90-minute C-Span program from 11:30 a.m. to 1 p.m. will include presentations and Atwood Lawrence among the panelists taking phone calls from viewers around the country, his father said.
Saturday, November 11 - Veteran camaraderie reflects love of country, discipline, mission, courage, humility.
<![if !vml]>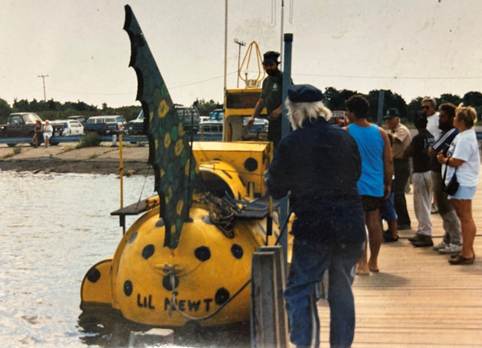 <![endif]>By Jeffrey D. Wagner
Special Correspondent to EverythingWestport.com
WESTPORT – Former Selectman Antone Vieira Jr. joked with friend and fellow veteran Richard Spirlet that Spirlet had fought in World War II.
Spirlet, also a former selectman, acknowledged that he was not quite old enough to have served in that war.
Click here to view video.
This light moment before Saturday's Veterans Day ceremony was followed by some more serious and solemn moments, especially after Spirlet spotted a friend in the crowd who had served in World War II.
<![if !vml]>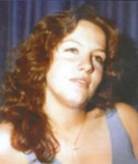 <![endif]>Along with the older World War II generations, the ceremony also brought out younger soldiers, including 19- year old private Trent Rodrigues.  
Veterans Agent Brad Fish noted that 452 town residents have enlisted since 9/11 -- proving there is no shortage of patriotism in Westport.
"When America had an urgent need, they were the first to raise their hand without thinking about it," said Veterans of Foreign War Post No. 145 member Joe Aquila (pictured above.) "When you see a veteran thank them because without them freedom would have died."
<![if !vml]>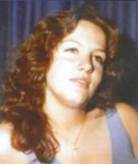 <![endif]>
Above: Veteran Services Officer Brad Fish (center) guides the placement of the memorial wreath with special guest Private Trent Rodrigues, Army Infantry (right.) Rodrigues is a 2016 Westport High School graduate.
Photos | EverythingWestport.com
Saturday, November 11 – Westport remembers Veterans Day.
WESTPORT - In a moving half-hour ceremony on an unseasonable cold windswept morning, veterans, town officials, friends and families of the fallen bowed their heads in remembrance of people in the military for what they have done and continue to do, and the sacrifices they have made, including their lives, to keep our nation strong, safe, democratic and free.
"Who gave their last full measure of devotion..."
 – Abraham Lincoln at Gettysburg.
Donald Albert, Ret. Lt. Colonel U.S. Marines Corps was guest speaker and spoke of the heroic contributions of the military from the Revolutionary Way up to and including the war on terror.
Click here to view video.
<![if !vml]>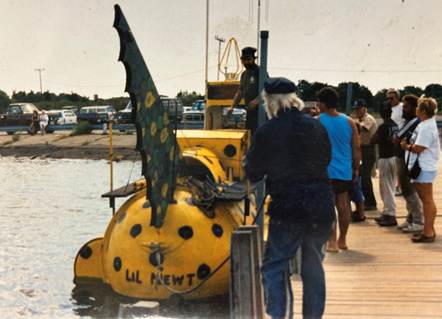 <![endif]>
Saturday, November 11 – Planning Board grapples with pot bylaw.
WESTPORT - A public information meeting Wednesday by the Westport Planning Board to gather information from town officials and the local community raised more questions than clarifications concerning the new state cannabis act and its impact on local towns.
A simple majority (52.8% for, 47.2 against) of Westport voters cast their ballots last fall to legalize marijuana use in Massachusetts, but where and how it is to be sold, or banned outright, is not quite so simple.
Red tape, legislative delays and infighting among Massachusetts lawmakers as they tinkered with the state's cannabis legalization plan added to the confusion.
A technical glitch on control of local pot sales could actually allow the state to issue licenses permitting retail pot sales in Westport before the bucolic seaside town has had a chance to limit them.
One year after Massachusetts voters passed a ballot question legalizing marijuana, legal pot sales remain several months away. To make matters worse, state legislators put the entire legalization process on hold for a year while they wrestled with the details.
Even town counsel Brian W. Riley Wednesday night had to admit the Cannabis Act raised more questions than answers as to the options available to town leaders.
St.2017, c.55 (H3818), an Act to ensure safe access to marijuana, defines the right of cities and towns to exercise local control to ban or limit the development of marijuana establishments, sets the special excise tax on adult use marijuana sales to 10.75%, and includes a local option for cities and towns to add a 3% tax on top of the combined 17% between sales and the marijuana specific excise tax.
But a technical glitch on local control of pot sales could actually allow the state to issue licenses permitting retail pot sales in Westport before the bucolic seaside town has a chance to limit them.
Read more later today >>
Friday, November 10 – Westport liquor store warned for selling tobacco to minor.
WESTPORT - A liquor and variety store on Sanford Road has come under fire for allegedly selling tobacco to a minor, according to the Board of Health.
Health Board Chairman William Harkins has asked the store owner to attend a meeting to discuss steps and strategies to prevent the sale of tobacco to youngsters at Country Liquor & Variety on Sanford Road.
Friday, November 10 – Westport School Committee votes for non-<![if !vml]>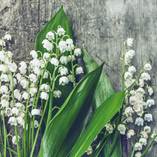 <![endif]>renewal of superintendent's contract.
WESTPORT - The School Committee on Tuesday voted not to renew Superintendent Ann Marie Dargon's contract, which expires in June.
School Committee Chairwoman Margot DesJardins said the committee decided that due to Dargon's strengths at the elementary levels, the committee decided that its next leader should have strengths at the higher education levels of middle and high school. The district has been plagued by low enrollment at the high school level the past few years and is trying to build a new 5 through 12 building.
<![if !vml]>

<![endif]>
Photos | EverythingWestport.com
Click on images to enlarge.
Friday, November 10 – Diving for collars. Reparation work continues on Hix Bridge.
A Semper Diving and Marine's diver hit the chilly water to install steel sleeves around the bridge's deteriorating support columns which have lost mortar and now expose structural rebar.
Westport has struggled over the last few years in prodding MassDOT, who originally awarded the contracts for the bridge's construction in 2005, to perform needed repairs to the columns and abutments of the troubled bridge.
But the state balked at funding the effort, eventually giving way to the town's position that the original work was shoddy and the state was responsible.
MassDOT announced last March that the Hix Bridge repair is on the emergency list and the contract has been awarded to repair the defective columns.
After more than two years of back and forth with the Westport select board, MassDOT has finally taken responsibility for the surface deterioration that has accelerated on 10 of the 30 concrete/steel-reinforced columns which support Hix Bridge, and has agreed to repair them at their cost.
MassDOT said lane closures were possible during repair, but the bridge would not be closed to traffic.
As recently as September, 2015 MassDOT had conducted a dive inspection, and reported they had no concerns about the bridge's safety, and "at this stage they (bridge columns) were not at the point where they need be to be repaired."
Click here to read their September 2015 report. PDF
They did, however, cite that the fiberglass jackets installed on some columns were "disintegrating or missing" and the exposed grout was "crumbly with laitance," a condition observed by the Westport Harbor Master and anyone else who cared to venture under the bridge for a look-see.
<![if !vml]>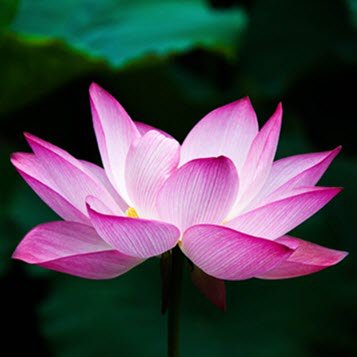 <![endif]>At last year's November 14th Selectmen's meeting MassDOT District 5 Bridge Engineer, Shane Sousa and Yihui Peter Wu, PhD, a CDR|Maguire consultant, admitted culpability for the faulty construction specifications given the contractors that eventually led to surface deterioration on some columns.
The state and the town both agreed that Westport owns the bridge, and that the maintenance to the columns would be a one-time repair by the state.
Sousa told Selectmen the patch-up would consist of steel jacket "clamshells" (example of clamshell jacket pictured right} installed around the defective columns, and the space between the jacket and column would be pumped free of water and then filled with an epoxy grout.
"The steel jackets would have a life of 50 years," Sousa told selectmen.
However, it appears the town is on the hook for any future repairs.
"On behalf of MassDOT, I would like to inform you that we have recently awarded the Hixbridge Road Bridge Substructure repair work to our 'Scheduled and Emergency Repair' Contractor, SPS New England, Inc." - MassDOT engineer Shane Souza to Westport selectmen.
<![if !vml]>

<![endif]>
Above: Bridge support column which clearly shows grout deterioration receives the first steel sleeves planned for 10 columns.
Below: A crew works on digging out the crumbling concrete and rebar, and re-pouring new concrete to improve the integrity of the bridge's abutments.
<![if !vml]>

<![endif]>
Thursday, November 9 – A large, windowed cupola takes form as workmen quickly nail down sheathing to protect the structure from stormy weather to come.
<![if !vml]>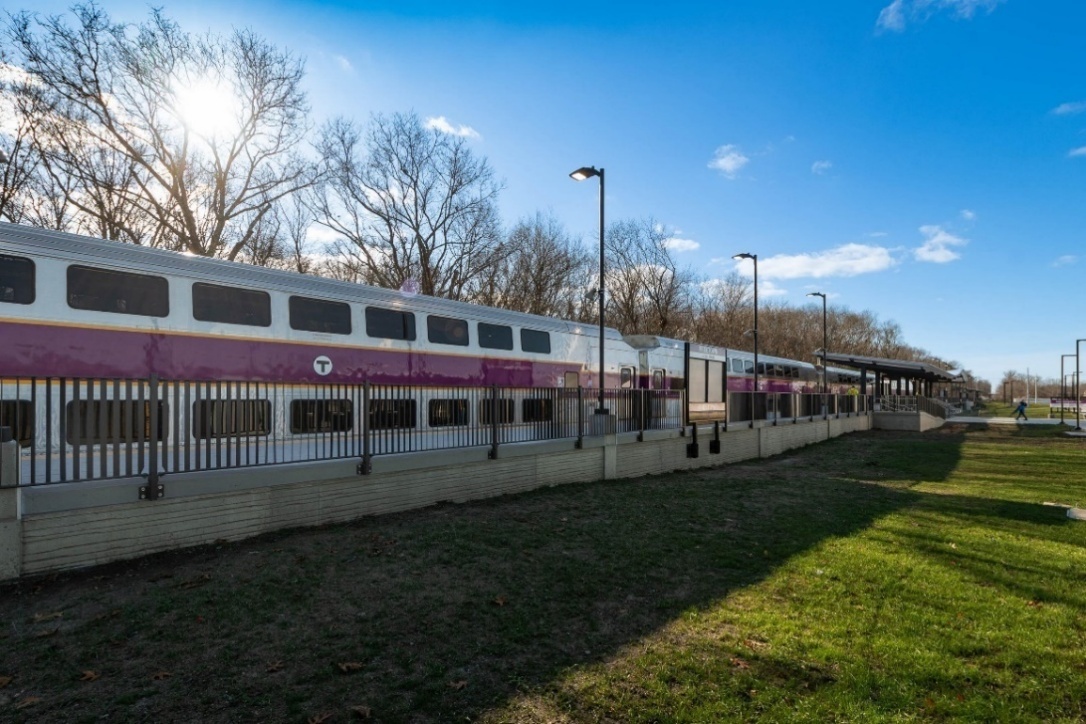 <![endif]>
Progress on the new police station reaches a new "peak" with the construction of a cupola, installation of a new well, bringing in a gas line from the street, and completing the roof structure with shingling to protect the building from the elements.
The only change order of significance was the utility company NSTAR's surprise requisite to put in a new pole at street level as existing poles are already encumbered with the maximum connections.
It was a surprise to the building committee who thought NSTAR should have absorbed the thousand plus dollars to install the new supply pole.
<![if !vml]>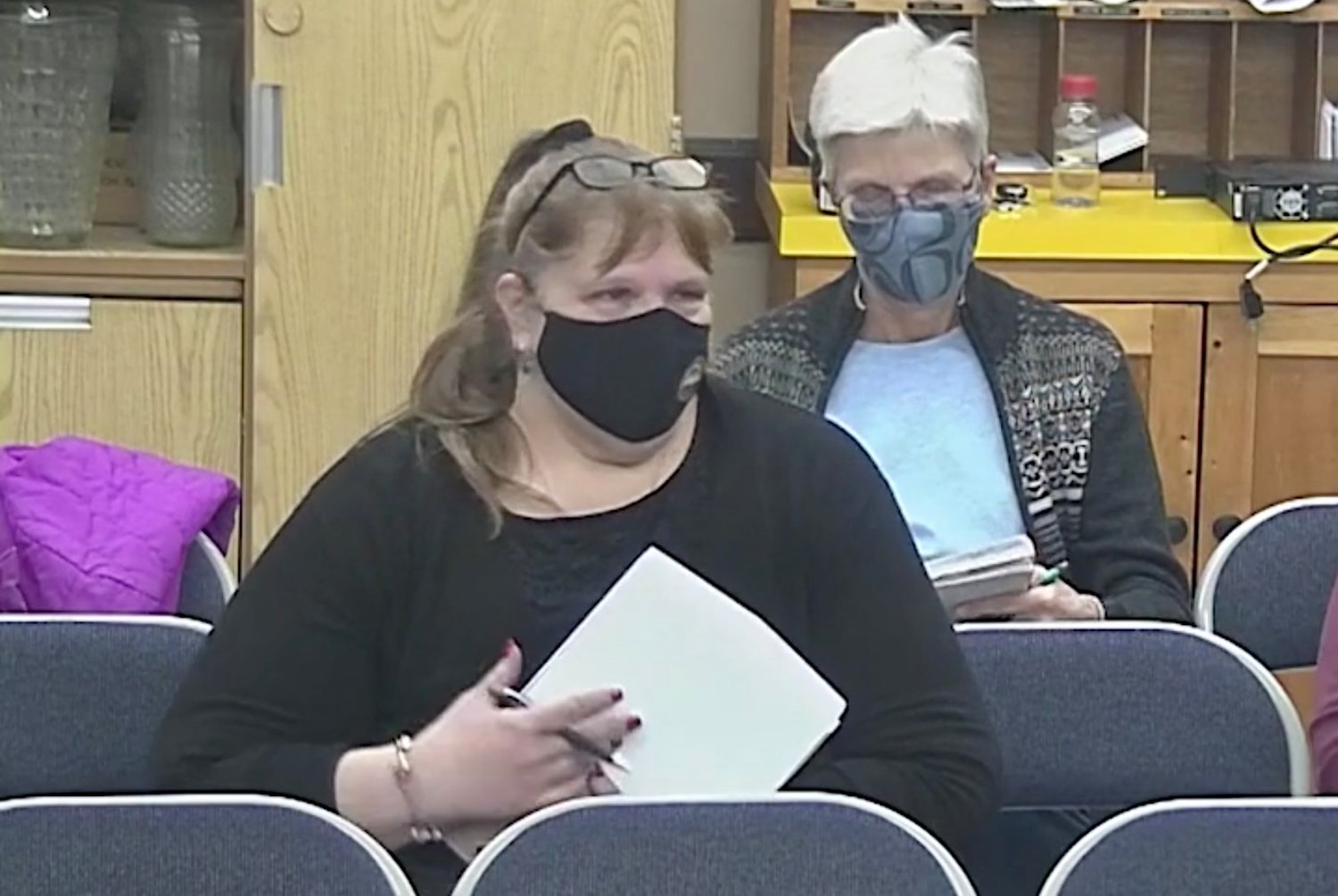 <![endif]>
Above: Work is well under way in the first phase of repairing the stone work that borders the Westport Head Landing.
Photos | EverythingWestport.com
Wednesday, November 8 - Rebuild that wall! Flush with a state Seaport Grant of $250,000 in the town's coffers the Westport Landing Commission moved forward with the hiring of low (and only) bidder Russells Mills Contracting to rebuild the river's retaining walls at the Head pf Westport.
The 300+ year shipping and transportation channel walls have a solid foundation, but hydraulic pressure from the river's moon tide flooding over the years along with the recent addition of a wetlands retention area on the east bank is slowly leaning the capstones and first tier rocks over, with several capstones already at the river's bottom.
It's was a precarious situation for youngsters who walked the walls oblivious to the hidden danger.
Several warning signs have since been installed.
Unfortunately, the cost of repairing the 990 feet of stone work was under-estimated by the town.
The Landing Commission voted recently to complete the work in phases, according to commission member Tony Millham.
The quote from the winning bidder was higher than expected at $185 per linear foot, for a total of $183,335.
The construction firm will repair the east bank wall starting at the Head bridge and working south to where the vegetated wetlands meet and overhang the wall.
The crew will not do any repair work at this time to the eastside boat ramp stonework.
<![if !vml]>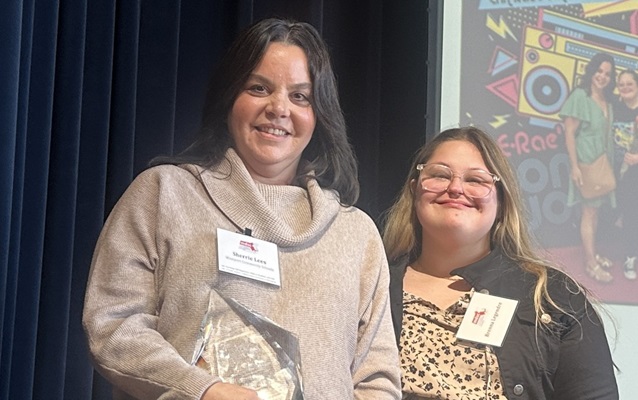 <![endif]>
Above: Russells Mills worker applies a little "persuasion" to move a stubborn stone.
Wednesday, November 8 - Advocates make the case for Westport animal registry.
WESTPORT — The proposed animal site registry has caused quite a debate in town lately.
Animal Action Committee members Chris Wiley and Donna Parrillo recently produced a statement on the motivation behind the proposed registry, which awaits deliberation from the Board of Health. It would also need approval from Town Meeting.
Health board chairman William Harkins said town counsel, as well as outside agencies, would also be asked to give input before the health board, or town at large, moves forward.
"Whatever we do, we ought to do it right," Harkins said at the October 30th meeting.
Tuesday, November 7 - Pot Public Participation Meeting tomorrow night!
On the November 2016 state election ballot, Westport Voters approved Question 4, 52.8% in favor and 47.2% opposed, to allow the non-medical (recreational) use of marijuana by adults in Massachusetts. On July 28, 2017, Governor Baker signed the General Court's revised law on the subject "An Act to Ensure Safe Access to Marijuana" making numerous changes to the laws that were approved by the voters.
To engage Westport in the planning process, the Planning Board will hold a public participation meeting on Wednesday, November 8, 2017, at 6:00 pm at the Town Hall Annex, 856 Main Road.
The newly appointed Cannabis Control Commission (CCC) will be adopting regulations, guidelines and protocols on March 15, 2018, for the issuance of licenses for recreational marijuana.  In order to meet statutory hearing and town meeting notice requirements the Planning Board will be required to develop zoning regulations prior to the CCC adopting their regulations, complicating an already difficult planning process.  The Planning Board is also looking at the possibility of extending the Moratorium for recreational marijuana uses for 6 months to a year to allow more time to review the proposed CCC regulations and address the effects of recreational use on commercial and residential properties.
The Board will present general information on the planning process and regulations relating to recreational marijuana. Local elected officials and members of the community are invited to comment on siting requirements and general issues.  Zoning Bylaws and the regulation of recreational marijuana raise novel legal, planning and public safety issues and the Planning Board welcomes you to participate in the discussion.
 - - - - - - - - - - - - - - - - - - - - -
Related Story - Trouble in "potsville?"
The growing number of Massachusetts communities that forbid marijuana businesses troubles marijuana advocates, and it should trouble state policy makers too.
Even though the majority of Massachusetts voters want pot legalized, they don't necessarily want retail distribution centers in their section of town or city, a position echoed by some Westport selectmen.
<![if !vml]>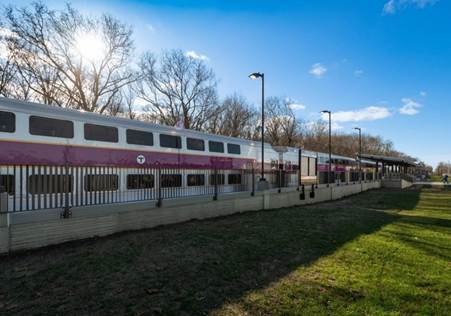 <![endif]>
Photos | EverythingWestport.com
Click on image to enlarge.
Sunday, November 5 – Building committee buttons up school schematics, budget. Next stop - MSBA plan approval.
<![if !vml]>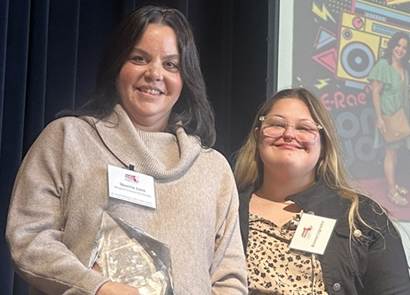 <![endif]>By Robert Barboza
Special Correspondent to EverythingWestport.com
WESTPORT – Unanimous votes of approval by the Westport School Committee, School Building Committee, and Board of Selectmen on November 1st will be sending schematic design plans for a combined junior and senior high school of just over 187,000 square feet to the Mass. School Building Authority (MSBA) for review and anticipated approval.
Last minute adjustments to the total project budget pegged the estimated current construction costs of the new school proposed for the Old County Road site of the closed middle school at $48.6 million. Adding the costs of extensive site work, design and engineering work, and the demolition of the abandoned middle school brought the total project budget to $97.3 million.
<![if !vml]>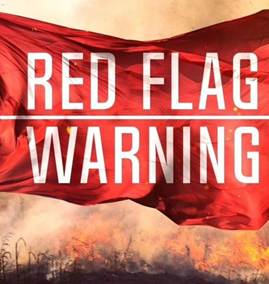 <![endif]>
Above: School Building Committee votes unanimously to forward on the new school's schematic design and budget to the Massachusetts School Building Authority for their approval.
With MSBA approval of the new school facility would come an estimated 49.5 percent reimbursement of eligible expenditures, leaving the town share of the project to be financed with long-term debt at nearly $58.6 million, owner's project manager Richard Marks told town officials before the voting.
Sunday, November 5 – WESTPORT -- A Fall River woman died Saturday night after possibly being struck by a car on State Road.
According to Westport police, a caller reported seeing a woman running in the highway near White's of Westport at 9:34 p.m. A minute later a second caller reported there was a woman on the ground and someone was doing CPR.
Upon arrival, police and rescue personnel from the fire department found the victim, identified only as being a 48-year-old Fall River resident, unresponsive.
The victim was later transported to St. Anne's Hospital, but did not survive her injuries.
Police located vehicle debris in the roadway, but no vehicles stopped and police did not receive any information about a suspect vehicle. About an hour later, Westport police received a call from a woman reporting that her car may have hit a deer. Police located the car in Fall River and determined damage on the vehicle was consistent with the crash location.
The incident resulted in the closure of State Road in both directions for approximately four hours.
Police said the investigation is ongoing and anyone with information is asked to contact the Westport detective division.
<![if !vml]>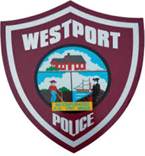 <![endif]>Sunday, November 5 – November exhibition features Russian painter at The Shattuck.
Fullness is Never Excessive – Paintings by Alex Kanevsky and Hollis Heichemer.  
Alex Kanevsky was born in Russia in 1963. He studied mathematics at Vilnius University in Lithuania before coming to the United States. After his arrival to Philadelphia in 1983 he worked as a Russian translator, illustrator at the Psychiatric Nursing Magazine and drew pictures for the telephone book advertisements.
This exhibition will run through November 26th, 2017.
Dedee Shattuck Gallery, 1 Partners Lane, Westport, MA 02790.
Open Wednesday - Saturday 10 a.m. – 5:00 p.m.; Sunday 12:00 – 5:00 p.m.
<![if !vml]>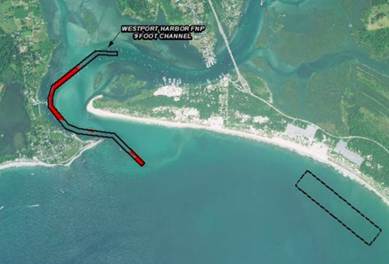 <![endif]>
Click on image to view panoramic.
Photos | EverythingWestport.com
<![if !vml]>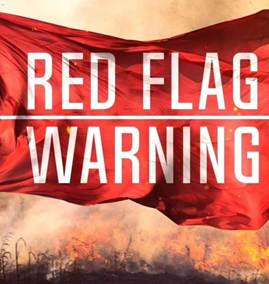 <![endif]>
Above: Vegan activists hold a noontime vigil last Saturday on Route 6 in front of Westport's new meat processing center.
Photo | EverythingWestport.com
Friday, November 3 – WESTPORT — Vegan activists protest opening of State Road slaughterhouse.
South Eastern Massachusetts Livestock Association (SEMLA), a non-profit cooperative of local farmers, is preparing to open a new slaughterhouse on Route 6, a venture lauded by State Representative Paul Schmid, State Senator Michael Rodrigues and local farmers as long overdue and a boon for business in the Right to Farm community.
But the meat processing and retail center is not without controversy.
The 10-acre parcel of land next to Mid-City Steel was the site recently of a vegan vigil by an animal advocate group on the roadside of America's oldest highway.
To be sure the vigil was peaceful and well-organized, unlike protests in other areas of the world where blood-spattered protesters turn physical with cattle transport trucks resulting in confrontation and chaos in the streets, and multiple arrests.
There were no Westport residents in the protest, although a few were scheduled to support the group.
"We are here because we do not believe that slaughtering young, healthy kids animals can ever be humane. All animals feel pain and fear. We do not need to kill animals to have long, healthy lives," said organizer Dominique Ruszala.
<![if !vml]>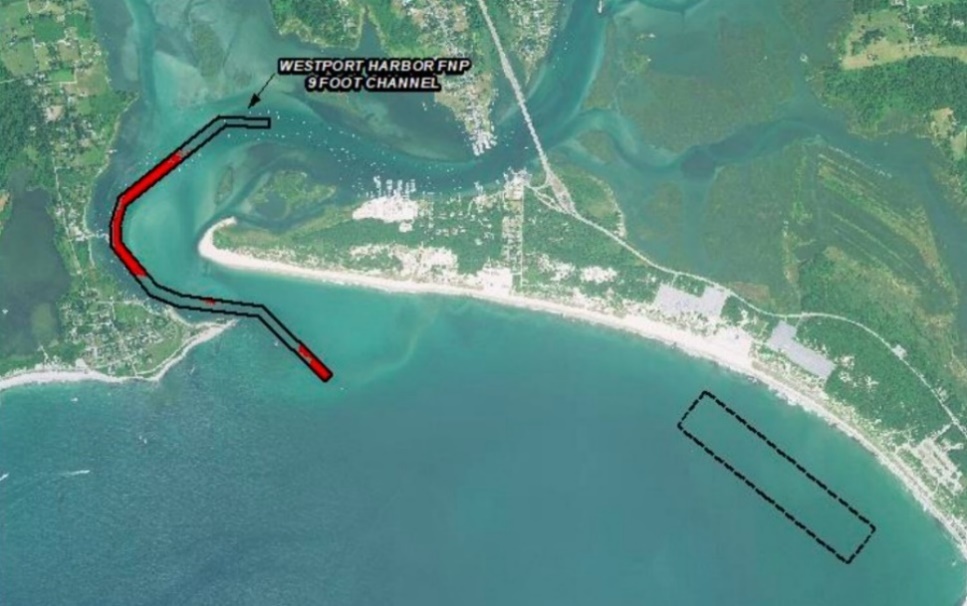 <![endif]>
Click on image to enlarge.
Above: Planning Board members (from the left) David Cole, Robert Daylor, Chairman James T.  Whitin, Andrew Sousa, Marc De Rego and Town Planner James K. Hartnett.
Photo | EverythingWestport.com
Friday, November 3 – WESTPORT — Planning Board appoints replacement to fill vacant position. Selectmen joined by the Planning Board voted unanimously Monday night to appoint Westport resident Robert Daylor to temporarily fill the position vacated by the resignation of former Planning Board Chairman, William Raus.
Daylor, a professional engineer, land surveyor and experienced land planner with over 50 years of planning and design makes a welcome and valuable addition to a board which plays a vital role in Westport's future growth, particularly in residential/commercial development.
Daylor lives with his wife, Sue, at 1800 Drift Road.
"Mr. Daylor has an impressive resume," Vice Chairman, Selectman Shana Shufelt said Monday night.
Chairman Steve Ouellette echoed Shufelt's sentiment and called for a vote to approve the appointment of Daylor.
The seat will be up for grabs in 2018's April Town elections.
<![if !vml]>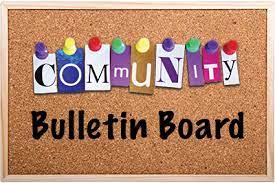 <![endif]>
Thursday, November 2 - DARTMOUTH — Dartmouth and Westport residents can expect two new restaurants on State Road by the end of the year.
A new Thai restaurant called The 9th Monarch is slated for the site of former Thai Taste with new ownership, and Brick Pizzeria will be located next door, both at 634 State Road.
The owners of The 9th Monarch are a couple who lives in Mattapoisett while Brick Pizzeria already has locations in downtown New Bedford and Fairhaven.
Wednesday, November 1 – WESTPORT - Yvette (Desjardins) Landry of Westport, the current recipient of the Boston Post Cane, passed away on Sunday, October 29, 2017 at the Royal Taber Street Nursing & Rehabilitation Center.
She was 106 years old.
<![if !vml]>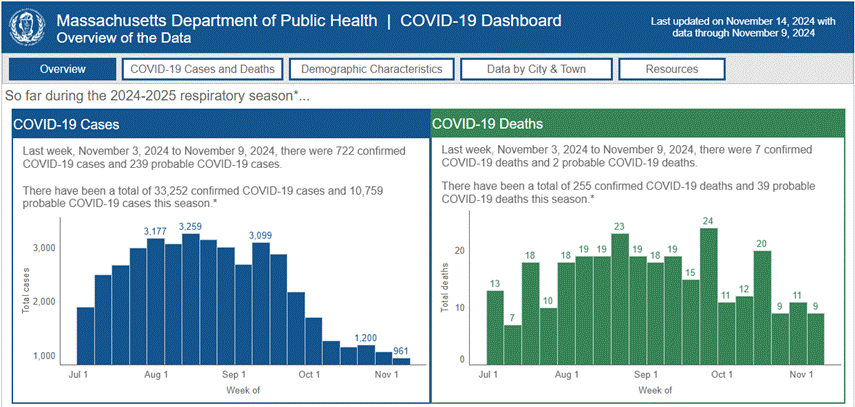 <![endif]>The Boston Post Cane is awarded to the oldest living Westport resident by the Board of Selectmen. More. 
She was the wife of the late Armand J. Landry.
Mrs. Landry was born in New Bedford, daughter of the late Napoleon and Marie L. (Duchesneau) Desjardins and had been a longtime resident of Westport. Prior to her retirement, she was the owner of a souvenir shop at the former Lincoln Park, Dartmouth. She also owned Landry's Magic in New Bedford and for many years, assisted her late husband in his magic shows. She was a communicant of Our Lady of Grace Church, Westport and worked the Thursday night Bingo. She was a member of the Our Lady of Grace Senior's Club and an honorary member of the women's guild. She was also a member of AARP and the Franco-American Civic League and Catholic Financial Life, St. George Chapter 441. Mrs. Landry was a recipient of the Marian Medal and the Boston Post Cane and was Westport's oldest resident.
Survivors include her daughter: Lynette M. Ouellette and her husband Normand E. of Westport; her grandson: Robert G. Ouellette and his wife Jennifer of Westwood, NJ; 2 great grandchildren; and many nieces and nephews.
She was the sister of the late Ida Choquette, Yvonne Renwick, Rose Desjardins, George Desjardins and William Desjardins.
Funeral to which relatives and friends are invited will be Thursday, November 2, 2017 from the Potter Funeral Home, 81 Reed Rd., Westport, MA 02790 at 9:00 a.m., followed by a Mass of Christian Burial at Our Lady of Grace Church, Westport at 10:00 a.m. Interment will be in Notre Dame Cemetery, Fall River.
For directions or to sign the online guestbook, please visit www.potterfuneralservice.com.
Wednesday, November 1 – WESTPORT - 100-years-young Yvette Landry was awarded the Boston Post Cane on October 3, 2011 in a touching presentation made by Selectmen, the second such presentation in less than a year.
<![if !vml]>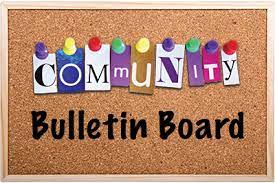 <![endif]>Evelyn Potuchek, presented the Boston Post Cane by Selectmen on April 26th, passed away on July 31, 2011.
"This one we all wish we could get," Board of Selectmen Chairman Richard Spirlet said.
"I hope I don't have to use it!" quipped the town's oldest living resident.
Landry was born in New Bedford on September 9, 1911, the youngest of six children, according to daughter Lynette Ouellette.
She was married to Armand Landry in June of 1929, and started her married life facing the Great Depression. Like so many others, she survived those terrible years, traveling with her husband, a professional magician. 
Read more with photos and video of presentation.
Wednesday, November 1 – WESTPORT — Route 177 under scrutiny by state safety officials. Two fatal car crashes on Route 177 within the past five years motivated Selectmen Chairman Steven Ouellette to call on the Southeastern Regional Planning & Economic Development (SRPEDD) to conduct a safety study.
That study was released last week with SRPEDD advising the town to petition the state Department of Transportation to eliminate the passing zones; expand the road to implement bicycle and pedestrian accommodations; and for town and state police to work together to enforce the speed limit.
Wednesday, November 1 – WESTPORT — Westport school officials tout MCAS scores.
The high school this year was not assigned a level by the state Department of Elementary & Secondary Education, after the state DESE recently released MCAS scores.
But, town officials are anything but alarmed by this technicality. Students across every grade and subject in the district surpassed state averages. Ninety-four percent of last year's Grade 10 students scored advanced or proficient on the English portion of the MCAS and no student failed the test.
Wednesday, November 1 – WESTPORT - Winter Farmer's Market starts up on Veteran's Day, Saturday, November 11th.
7-week Saturday market highlights offerings from multiple vendors.
The Town's Economic Development Task Force is sponsoring the second Annual Westport Winter Farmer's Market on seven consecutive Saturdays beginning November 11th from 9:00 a.m. to 1:00 p.m. at the Westport Town Hall Annex - Gymnasium, 856 Main Road, Westport, MA.
<![if !vml]>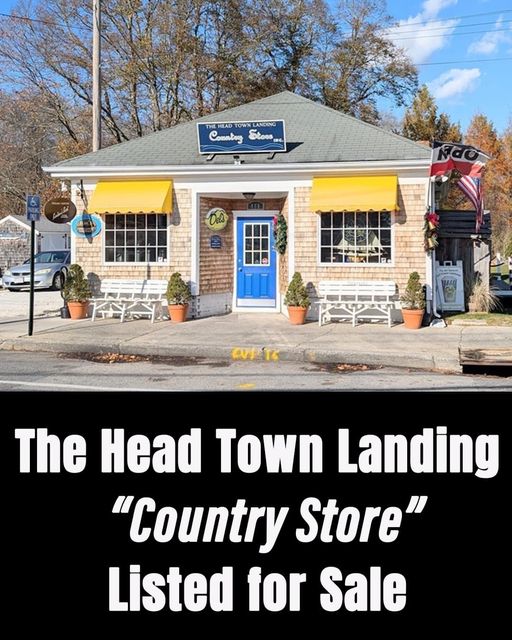 <![endif]>
Click here to review last year's inaugural Farmer's Market. List of this year's vendors to be released soon.
Previous headline news continues below.
<![if !vml]>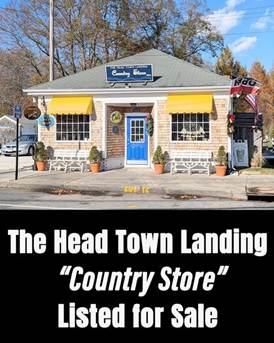 <![endif]>
Bulletin Board
Westport, MA
<![if !vml]>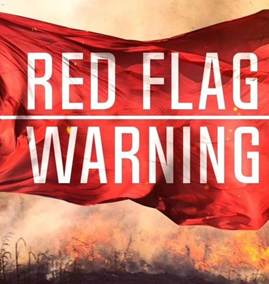 <![endif]>
Tomorrow. 2nd annual Winter Farmer's Market continues on Saturday, November 18th.
The Town's Economic Development Task Force is sponsoring their second Annual Westport Winter Farmer's Market.
Click here for all the details and photos.
The market opens Saturday, November 11th and will run through Saturday, December 23, 2017 - seven consecutive Saturdays from 9:00 a.m. to 1:00 p.m. in the Westport Town Hall Annex - Gymnasium, 856 Main Road, Westport, MA.
<![if !vml]>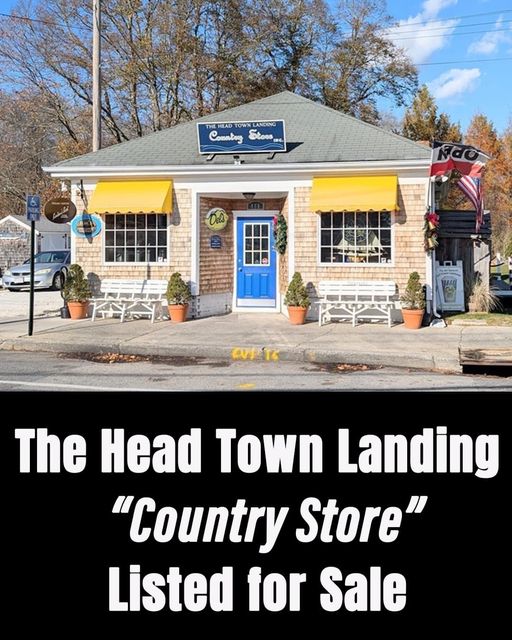 <![endif]>
Tomorrow. WRWA to sponsor Gooseberry Island Cleanup on November 18th.
Gooseberry Island, East Beach Road, Westport.
The Westport River Watershed Alliance will host its final beach cleanup of the year on Saturday, November 18th. Please join us in preserving Gooseberry Island's habitats.
Trash bags, gloves, pincers, and water will be provided.
The program starts at 9:30 a.m. at Gooseberry Island, off of East Beach Road in Westport. Please email ccservicemember@wrwa.com to pre-register.
Tomorrow. Vineyard to host hayrides every Saturday through November 18th.
Westport Rivers Vineyard is happy to offer hayrides beginning September 30th through November 18th, weather permitting.
<![if !vml]>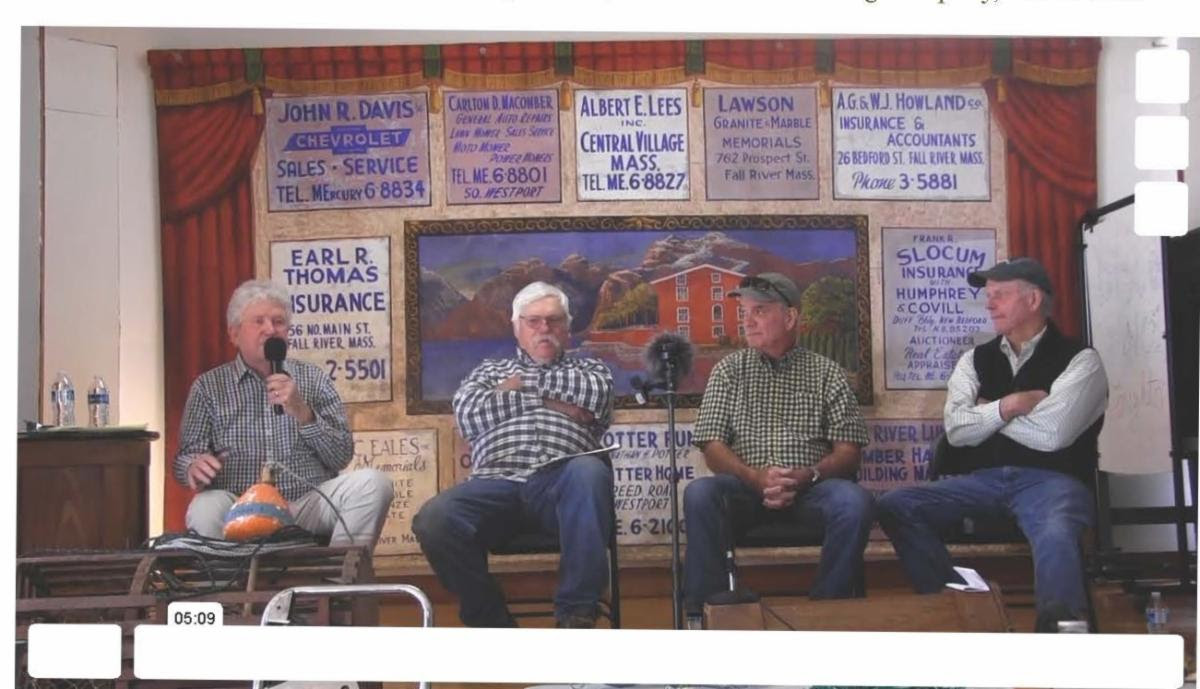 <![endif]>
Hayrides from noon to 4:30 p.m., about every 30 minutes.
The tractor pulled hay-wagon travels through their picturesque vineyard to their bottom field where you will see vines, get a nice view of the river and enjoy locations that the public cannot usually access. You will also be able to select a souvenir pumpkin to take home.
Ride time is approximately 20-30 minutes. $5 per person and children two and under free.
If you have a large group please email them at: vip@westportrivers.com and they will do their best to accommodate you.
Gourmet "Rhode Rage" food truck at the vineyard every Saturday through October.
Westport Public Library announces November Exhibits in the Manton Community Room.
Open house on Saturday, November 18th from 2:00 – 4:00 p.m.         
Photographer Richard Cohen shares "Waterlines" of sailboats sitting in boatyards and photographer David Feigenbaum shares North End of Boston alleys from turn-of-the-20th century development.  Winners of best of show prizes in the juried exhibition at the Westport Art Group this past June, visit with Richard and David at their opening on Saturday, November 18th from 2:00 – 4:00 p.m.         
      Helen E. Ellis Case: Erika Hamer shares "Nautical Creations" an exhibit of Marlinspike knotting including wall hangings and key rings.   
On-going! Westport Library to support Caribbean Relief Fund.
They ask for your support in the relief effort.
The Board of Friends of Westport Library (FOWL), along with the Library Trustees, recently voted to support the American Library Association's (ALA) Disaster Relief Fund. The ALA is partnering with Florida International University Library in helping libraries in the American Caribbean islands, including Puerto Rico, rebuild and recover from the recent hurricanes that have devastated buildings, holdings and infrastructure. These libraries are essential to their communities, especially at this critical time.
The proceeds from sales at Michael's Bookstore at the Library for the months of November and December will be donated to this effort. In addition, there is a donation jar on the circulation desk. Cash and checks made out to FOWL with the memo of ALA Disaster Relief Fund will be gratefully accepted for the months of November and December.
For additional information on the ALA Disaster Relief Fund, please visit www.ala.org/aboutala
Friends of the Westport Library (FOWL) kicks off Membership Drive.
Fresh off their successful 2017 Annual Book Sale, FOWL members this month kick off their annual membership drive.  Your new membership or membership renewal in FOWL represents 50% of their fundraising efforts for the year. 
Money raised by FOWL from book sales and memberships allows the Library to buy books and materials that are not only enjoyed by all of us, but also enables the Library to continue to meet State certification requirements and participate in the SAILS program. 
FOWL also funds programs at the Library and recently, at the Westport Elementary School.  Museum passes at the Library, now including Providence Children's Museum and Roger Williams Park, have been purchased with the money raised.
Please look for your membership renewal in the mail or stop by the Library to pick up a Newsletter and membership envelope.  Library Hours are Mon & Thurs noon to 8:30 pm; Tues, Wed, Fri 10 to 5 pm. Sat 9-4.  408 Old County Road, Westport, 02790.   For more information call 508.636.1100.
<![if !vml]>

<![endif]>
Farmer's Markets still open in southeastern Massachusetts.
Click here to find a list of Farmer's Markets throughout Bristol County provided by SEMAP that will be open throughout September to November.
<![if !vml]>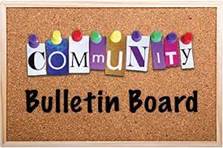 <![endif]>
Westport Rivers Announces Their Annual Open House on Saturday, November 25th.
 Westport Rivers Vineyard and Winery, a family-owned farm in Westport, Massachusetts, is happy to announce their 22nd annual Open House which will be held from 11:00 a.m. to 5:00 p.m. This is a great chance to take the entire family to the Vineyard. The event is free of charge and there will be plenty of parking available.
<![if !vml]>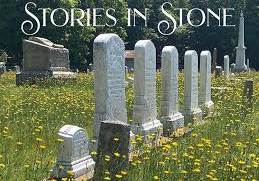 <![endif]>
<![if !vml]>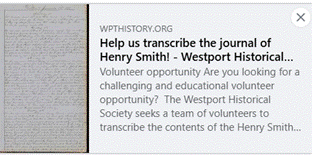 <![endif]>Lobster Rolls are back at the Westport Point United Methodist Church on Saturday, December 2nd.
The church's annual Holly Fair at 1912 Main Road will be held from 9:00 a.m. to 3:00 p.m. There will be holiday greens, vintage jewelry, baked goods, silent auction, knitted and handmade items, and giftware.
Cookie Express will support the Sunday School program and a lobster roll and chowder luncheon will be held from 11:00 a.m. to 1:00 p.m.
<![if !vml]>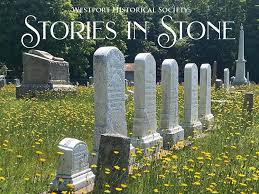 <![endif]>
On Stage Theatrical Productions will bring its Christmas Spectacular back to Bristol Community College on December 2nd and 3rd.
Coming this holiday season. A show with favorites and new numbers, special effects and dynamic choreography will run December 2nd and 3rd for two performances.
Performances are set for Dec. 2 at 7 p.m. and Dec. 3 at 2 p.m. at the BCC Elsbree Street campus in Fall River. Tickets are $20 for adults and $10 for children younger than 10.
More information under Future Events.
WLCT announces Early Light Walk at Cherry and Webb Beach on Friday, December 8th!
Have you been one of the few brave souls who have visited the dunes in winter? Join Westport Land Conservation Trust stewardship coordinator, Brendan Buckless, to learn more about this unforgiving yet beautiful environment.
This walk is free and open to the public. By special permission granted by the Town of Westport, free parking will be available at the town parking lot on Cherry and Webb Lane. Expect to walk approximately two miles over uneven terrain and grade with a variety of surfaces, including loose sand.
Meet at 8:00 a.m. at Cherry & Webb Beach parking lot, Westport, MA.
* * * * * * * * * * * * * *