Monday, October 24, 2016
Click here for today's event listings in and around Westport, MA!
Click here for upcoming theater and arts listings!
Updated Saturday, June 27, 2015
<![if !vml]>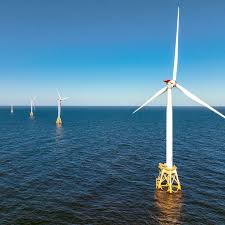 <![endif]>
Click on poster to enlarge.
Monday, October 24 – Alert! Early Voting started this morning in Westport and other local Massachusetts communities.
<![if !vml]>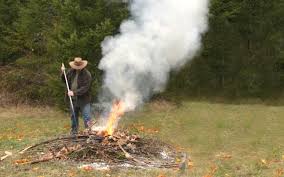 <![endif]>Westport's Town Clerk, Marlene Samson announced several weeks ago that Early Voting is now available for the first time to all Westport registered voters who wish to cast their ballot for the November 8th Presidential Election.
Early voting began Monday morning, October 24th at 8:30 a.m. and will run through Friday, November 4th.
Early Voting will be held during regular business hours from 8:30 a.m. to 4:00 at Westport Town Hall, 816 Main Road.  Registered voters with questions can contact the Town Clerks office at 508.636.1000.
Vote early, vote often? No says Town Clerk, Marlene Samson - once a voter has cast an early voting ballot they can no longer vote on Election Day!
Absentee Voting is still available for registered voters who will be absent from the town on Election Day, have a disability that prevents them from going to the polls, or has a religious belief preventing the same.  Anyone wishing to vote by absentee ballot must file a written request with the Town Clerk's Office by 12:00 Noon on Monday, November 7th. 
Listen up Westport voters: In order to qualify to vote in this year's presidential election, you would have had to register or make any necessary changes to your voter registration by 8:00 p.m., Wednesday, October 19th.
To check to see if you are registered to vote or to find information on how to register, you may visit the Secretary of the Commonwealths website: www.sec.state.ma.us/ele . 
Sunday, October 23 – Breaking News 9:30 a.m. Crash and run on Route 6/Sanford Road intersection. A silver/gray eastbound Hyundai crossover mowed down a traffic signal light fixture and assorted median strip signs at the State Road intersection, and then disappeared.
Bystanders at first thought it was a rollover, with extensive debris all over the highway.
But the heavily damaged Hyundai apparently limped eastbound on State Road, causing police to search for what witnesses described as a silver car.
The Hyundai was eventually found in front of SOS Self Storage, about 1000 yards east of the accident scene, where it appeared the vehicle could travel no further.
<![if !vml]>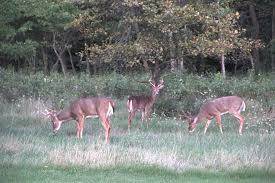 <![endif]>
Initial reports didn't indicate any injuries, and Westport police are investigating.
First responders included several Westport police cruisers, ambulance and fire apparatus.
More when additional information is available.
Saturday, October 22 – Westport police detective gives update on Route 177 animal abuse case. Police Detective Jeff Majewski held a press conference Saturday afternoon to give news services an update on the status and provide details of Westport's largest alleged animal abuse case ever.
Majewski acknowledged the conditions of the tenant farms haven't changed, and in fact one tenant has returned a cow to his leased land, and plans on returning more.
After receiving reports from a nearby worker a few weeks back, the town's only remaining Municipal Animal Inspector, Fred Ponte, and a police officer went to the property and found a calf on one lot. Majewski said that lot's tenant farmer told the officer that he intended to bring more animals back.
And there is nothing police can do about it.
Police reported there are hundreds of rats running around the property, and the Board of Health is aware of that, and many of the rats are inside the ramshackle, shabby shelters."
According to Majewski, there are 75 illicit and insecure buildings on the property. He said the town sent the property owner a letter ordering him to tear them down, but he has yet to comply.
Because there is no court or restraining order preventing the tenant farmers from having animals on the 177 property, police can't step in, according to Majewski.
"There is nothing preventing the tenant farmers from bringing the animals back as far as the police are concerned, Majewski said.
The Board of Health and the Building Department are the only town departments enforcing these types of violations.
"And there are violations," Majewski said.
However, that statement was refuted by the Westport Board of Health which said the board has no jurisdiction over animals at the farm, and only an agency that can enforce legal action against the property owner, Richard Medeiros, could prevent animals at the site.
Over 1000 animals had to be moved from the Route 177 site and relocated to a sanctuary on Pine Hill Road (pictured below.)
<![if !vml]>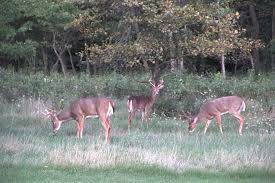 <![endif]>
Court proceedings have been started by Westport police and the Massachusetts Attorney General's office in connection with the recent animal removal, Majewski said, but no one has been charged at this time.
It was originally stated that no charges would be brought against the land owner.
The reintroduction of animals to the tenant farms is an issue for zoning, according to Town Administrator, Timothy King.
King said the Board of Selectmen has no authority to restrict animals from the farm.  
Westport town counsel is in communications with the property owner's lawyers to work out a plan to never let this tenant farm debacle ever happen again.
King said property owner Richard Medeiros and his attorney met with town officials earlier this week to discuss the disposition of the unlawful buildings on the property; what buildings would have to be removed, which ones can stay and under what conditions those buildings would be allowed to remain on 70-acre site.
King added that he expected the Board of Health would have followed up by now on the reported rat infestation at the Medeiros farm site.
Saturday, October 22 – Hunters take notice! Westport Land Conservation Trust (WLCT) requests that all hunters planning to hunt on WLCT lands notify WLCT in advance. Additionally, WLCT requests that any game taken from WLCT lands be reported to WLCT.
<![if !vml]>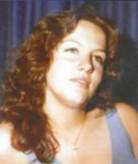 <![endif]>
"Hunting is welcome on over 450 acres of public, conserved land in Westport," said Brendan Buckless, outreach and stewardship coordinator for WLCT. "By documenting the number of games species taken from these lands, we hope to improve our management strategies for these areas."
Locations open to hunting are as follows: Headwaters Conservation Area (187 Blossom Road), Herb Hadfield Conservation Area (364 Adamsville Road), and Dunham's Brook Conservation Area (1520 Main Road). To notify WLCT of your intent to hunt any of these three locations, please email brendan@westportlandtrust.org or call the WLCT office directly at 508.636.9228.
Thursday, October 20 – 'Discover Buzzards Bay' initiative promises walks, cycling, paddling, and more. The former Acushnet Sawmill was the site Thursday of an announcement by the Buzzards Bay Coalition and Southcoast Health of a joint project called Discover Buzzards Bay to promote active outdoor recreation.
The initiative includes a series of organized walks and an online portal with information <![if !vml]>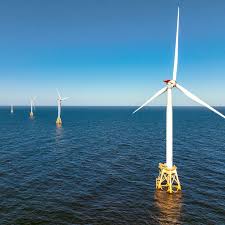 <![endif]>about places to walk, cycle, paddle, and more.
The monthly walks, dubbed Sunday Strolls, will be led by a medical professional from Southcoast Health and a Buzzards Bay Coalition outdoor educator. The first one is Friday, December 4th at William Minot Forest in Wareham, from 10:00 to 11:00 a.m.
The online portal, www.savebuzzardsbay.org/discover, lists more than 100 public parks, trails, beaches, and boat launches from Fall River to Wareham and beyond.
Wednesday, October 19 – Three Westport drivers escaped with no injuries from a pair of horrific accidents yesterday that tied up two major Westport thoroughfares for several hours.
At 10:30 a.m. Tuesday a large Ford F650 dump truck carrying a load of heavy, scrap iron I-beams went out of control on the sharply curved entrance ramp to I-195 west from Route 88, flipped over and slid down the road on its side, completely blocking the entrance ramp for three hours.
<![if !vml]>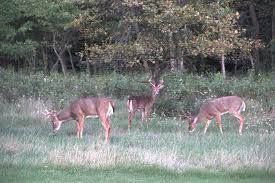 <![endif]>
And around 3:30 p.m. a black Chevrolet Suburban heading east in the 600 block of Old County Road completely ran over the frontend of a mid-sized Mitsubishi Gallant when the westbound Gallant turned directly into the larger vehicle's path.
That accident took over an hour to cleanup.
<![if !vml]>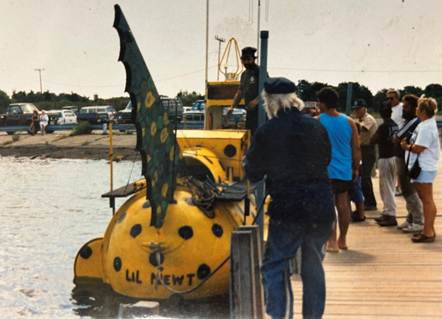 <![endif]>
Photos | EverythingWestport.com
All three drivers, a 19-year Westport man driving the Ford, and two young women involved with the Old County Road crash didn't have a scratch. More with photos....
Wednesday, October 19 – The wheels on the trolley track go round and round... no more!
<![if !vml]>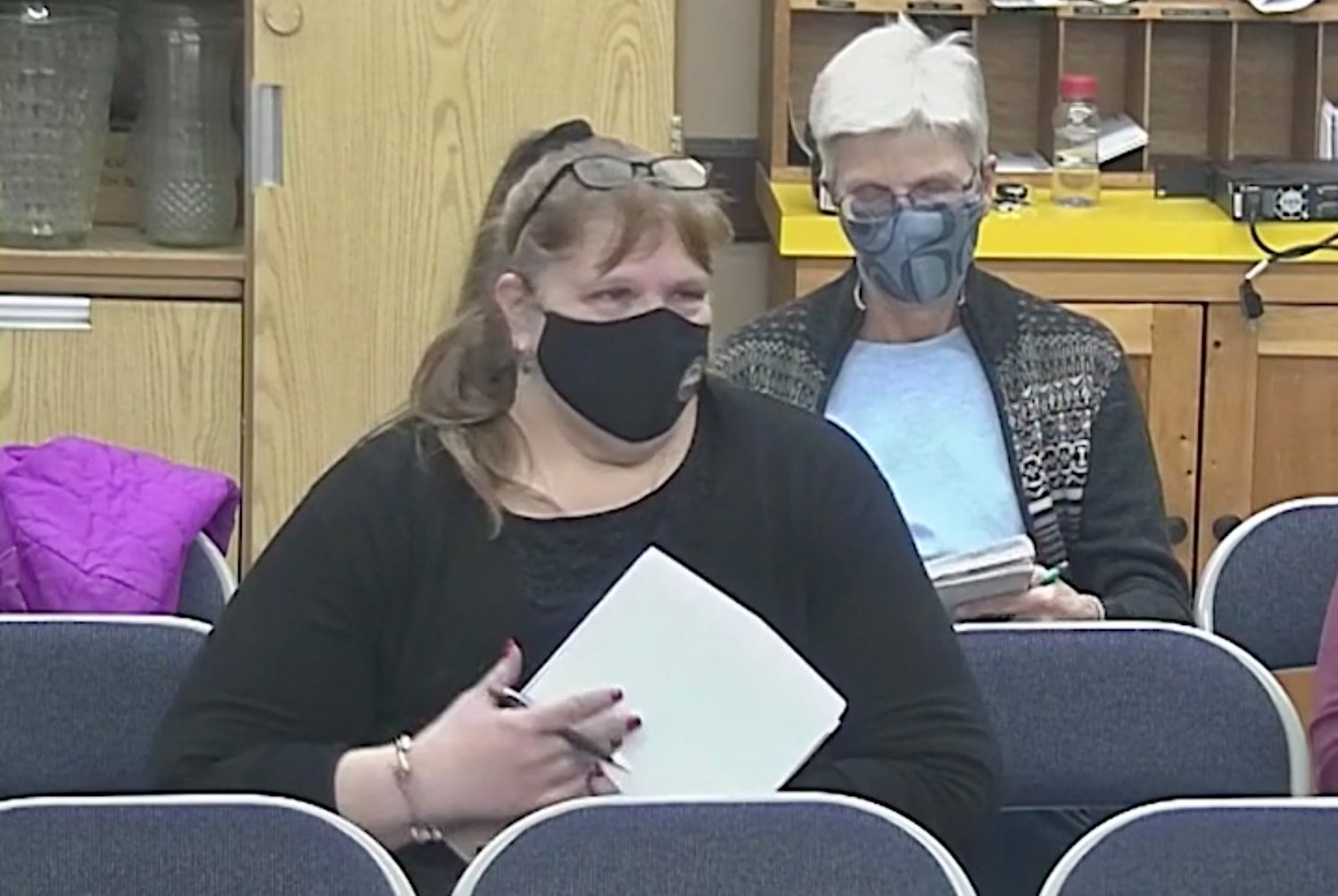 <![endif]>By Robert Barboza
Special Correspondent to EverythingWestport.com
Photos | Robert Barboza
Once upon a time, thousands of area residents would climb aboard the electric trolley cars running from Fall River and New Bedford each weekend and take leisurely rides out to the countryside to visit the region's premier recreational attraction, Lincoln Park.
Few local residents remember such trolley car excursions, as the last run to Lincoln Park took place more than 70 years ago, when <![if !vml]>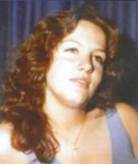 <![endif]>the growing popularity of private cars and public bus lines put the trolley lines out of business. All that remain of that once-popular mode of transportation is the grassy median strip in the center of double-barreled State Road, where the rails that used to guide the trolleys beneath the overhead electric lines were once located.
Dartmouth historian Paul Levasseur (right) recently revived those almost-forgotten memories of the heyday of local trolley lines with a screening of his 2011 documentary, Trolley Cars of Dartmouth. More...
Tuesday, October 18 - Urgent Message 8:00 a.m. - Shellfishing in Westport waters is closed until further notice.
No sooner did Westport open its scallop season on Saturday, October 15th then the state shut it down!
All waters from Rhode Island Sound to Buzzards Bay to Nantucket Sound, including both branches of the Westport River are closed to all shellfishing until further notice.
A toxic Phytoplankton Bloom has been found. For further information, please contact the Marine Services Director Christopher Leonard at 508.636.1105 or the Shellfish Hotline at 508.636.1104.
Also, all relay activity has been suspended.
Massachusetts regulators say several fishing areas in the southern coast and Buzzards Bay areas are no longer open to shellfishing due to a potentially toxic bloom of phytoplankton.
The state Division of Marine Fisheries says it has determined that the areas are unsafe for digging, harvesting or collecting shellfish. The closure took effect at sunrise last Saturday.
Authorities say the phytoplankton bloom can cause amnesiac shellfish poisoning in humans. Symptoms of ASP can include short- and long-term memory loss, along with other serious health effects.
Monday, October 17 – The British are coming! Restoration work began today on the circa 1813 powder house that now sits on the northwestern edge of the Head Public Landing.
First built to store ammunition in response to the War of 1812 (the powder house according to town legend never actually stored gunpowder, just bullets!), the simple, wood framed magazine was originally located on the southeastern backside of the landing, isolated from other structures. It was relocated during the middle 1800s when the state designated the area a public town landing, requiring most buildings located there to be removed.
<![if !vml]>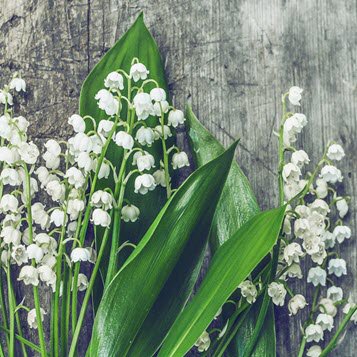 <![endif]>
Above: Restoration specialist, Nathaniel Allen gently pries off the entrance door's wooden casing. The work is being supported through CPA funding and local contributions.
Monday, October 17 – Selectmen meet tonight at Westport Town Hall beginning at 6:00 p.m.
Click here to read Selectmen's agenda and Town Administrator's report. PDF
Saturday, October 15 – Westport - Breaking news 8:00 p.m. A pickup truck avoiding a deer crashed through a roadside stonewall on Old Pine Hill Road.
Minor injuries sent one passenger to a local hospital.
The 4x4 crew cab pickup truck with two occupants was traveling northbound in the 100 block of Old Pine Hill Road around 8:00 p.m. when a deer jumped in front of the vehicle, causing the driver to veer left, crash through a big stonewall, narrowly missing a large tree, heavily damaging the frontend.  Fire apparatus and rescue vehicles responded along with several police cruisers.
It took first responders over 90 minutes to clear the accident scene.
<![if !vml]>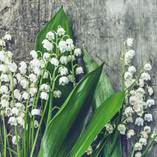 <![endif]>
More with video later when details emerge.
Saturday, October 15 – Off to Monaco! Team Coastal USA is making historic firsts in American Coastal Rowing.
The boats are staying home, but Westport rowing partners Ben Booth and Jim Dietz Jr. are off on Sunday to compete in the 2016 World Coastal Rowing Championships later this month in a country well known for its Formula 1 Grand Prix racing.
<![if !vml]>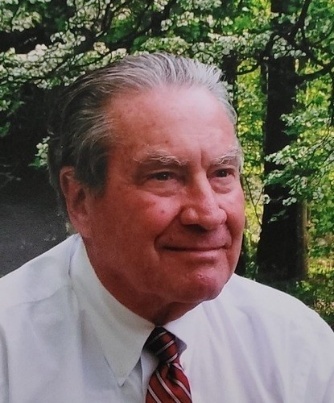 <![endif]>Ben's been making a lot of waves in local rowing fitness and school boat-building projects, and now he and Jim are taking Westport's Dharma Voyage international!
Inset: Ben Booth (left) and James Dietz Jr. leave Sunday to compete in the 2016 World Coastal Rowing Championships in Monaco.
Photo | EverythingWestport.com
In 2015, Ben Booth became the first American rower to represent the USA in the World Coastal Rowing Championships in Lima, Peru.  This year he has joined forces with rowing powerhouse, James Dietz, to create the first ever US team boat. Their combined talents make for a strong bid for a historic podium finish. Ben Booth and James Dietz are Team Coastal USA, breaking ground on a new direction for US rowers!
Good luck Ben and Jim!
<![if !vml]>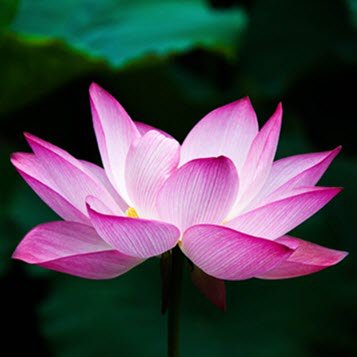 <![endif]>
Above: Ben and Jim putting their backs into rowing preparation off Gooseberry Island for the 2016 Monaco Championships.
In 2015, Ben Booth became the first American rower to represent the USA in the World Coastal Rowing Championships. This year he has joined forces with rowing powerhouse, James Dietz Jr., to create the first ever US team boat. Their combined talents make for a strong bid for a historic podium finish. Ben Booth and James Dietz are Team Coastal USA, breaking ground on a new direction for US rowers!
Welcome to the Wild Side of Rowing.
Coastal rowing is the extreme version of rowing. It's a big wave chasing, rugged sport that pushes skills, equipment, and courage to the limit. It is surfing gnarly offshore breakers or mixing it up in reef rouble and tide rips. It is epic feats of strength pulling through heavy beach breaks, and a race format that encourages eruptions of chaos.
Coastal rowing has been likened to the early days of rebel snowboard riding, mountain bike adventurers, and X-Games aficionados. It's a maverick sport with a healthy dose of beach-side surf culture mixed in with the intensity and single-pointed focus of elite athletics. Coastal rowing athletes need all the strength and fitness of flatwater rowing, with the additional skills of navigating waves, currents, and the challenging twists and turns of the aggressively raced courses.
Last year, Ben tackled the giant rollers of the Pacific Ocean in the World Championships in Lima, Peru. This year, team Booth-Dietz will travel to Monaco to represent our country amongst the fastest coastal rowers in the world.
Good luck Ben and Jim!
Saturday, October 15 – Presidential election "hacked" roadway sign shenanigans promote Trump, call for Clinton's jailing.
Several electronic signs along major roadways in New Bedford and Dartmouth were hacked Wednesday night with a kiss for Donald Trump and a jab for Hillary Clinton.
Among the messages on these electronic boards, which are owned by private contractors, and not the state, were: "Hillary 4 Prison" and "Trump 4 President," according to state and Dartmouth police, who both received calls about the hacking.
<![if !vml]>

<![endif]>
Submitted Photo
"I can confirm that several signs were hacked," Jacquelyn Goddard, director of communications for the state Department of Transportation, said Thursday afternoon. More...
Friday, October 14 – Westport should stop serving after three! Selectmen had no answers when recently questioned why the town had six full liquor/beer/wine retail licenses when the town's federal census population only warranted three.
Maybe the town's seasonal population allowed additional licenses, Selectmen theorized.
The issue came to light when the owner of Country Liquors on Sanford Road objected to the transfer of a full liquor license to Supreme Gas on 174 State Road who previously requested a transfer to the gas and variety store combo from the former owner.
Country Liquors correctly claimed the town should only be allocated three according to the state's Alcoholic Beverage Control Commission (ABCC.)
So why does Westport have six?
The truth of the matter is a little less clear.
Click here to learn why Westport legally has six!
Thursday, October 13 – Breaking news 9:35 p.m.... updated Friday, October 14 3:00 p.m.   Vehicle rollover with five occupants on Sodom Road, Westport. Police responded to a vehicle rollover where five occupants were left trapped and hanging upside down on Sodom Road between Narrow Avenue and Charlotte White Road Thursday night around 9:35 p.m.
Police said the female driver over corrected her car after trying to take a sharp turn too quickly and lost control.
<![if !vml]>

<![endif]>
Photo courtesy of ABC6 News and Westport Police.
The three back seat passengers managed to escape the vehicle through the rear window.
The driver and the front seat passenger were injured. Initial reports indicated one of them may have a concussion and the other was bleeding.
The man in the front seat was transported to St. Anne's Hospital in Fall River.
The driver refused medical treatment, even though it was suggested she go to the hospital as a precaution.
More later.
Wednesday, October 12 – Old Harbor Habitat improvement project scheduled to begin this Month.
<![if !vml]>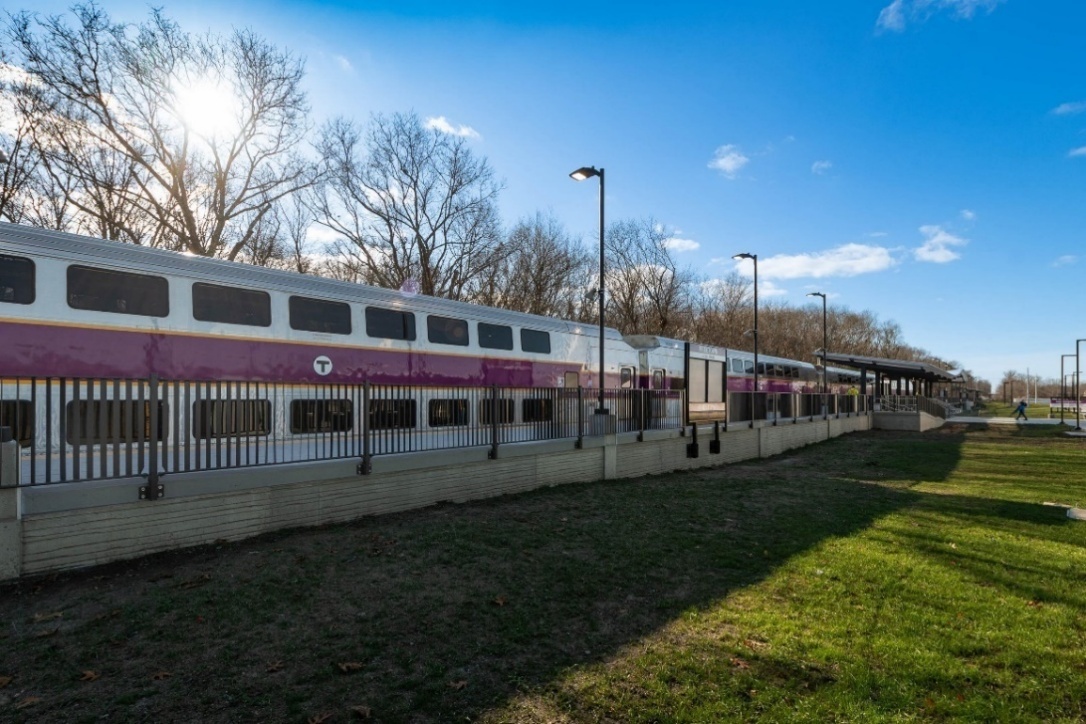 <![endif]>The Westport Land Conservation Trust asks that hikers please be advised that this forest management activity is taking place, and to be aware of the on-gong cutting and maintenance being performed at the Old Harbor Wildlife Refuge.
Forests in Westport have had trouble with invasive insects like Gypsy Moth and Winter Moth in recent years.
New forestry activity including selective cutting will begin at the Old Harbor Wildlife Refuge which will be done to improve the health of the forest. More...
Wednesday, October 12 – New Mystery Photo solved! It took four days, with very few responders, and almost none even coming close to a correct answer. But one did – Westport's Bob McMillan who accurately guessed on Monday, October 10th at 4:11 p.m. "Aerial.......  
Click here to see what Bob guessed!!
<![if !vml]>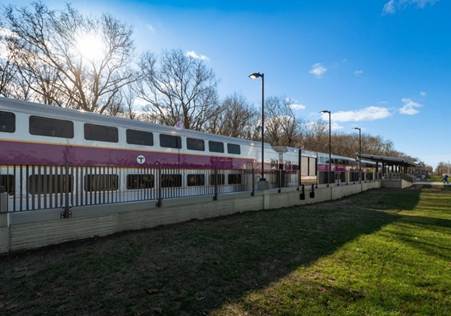 <![endif]>
Wednesday, October 12 – BOSTON – Westport State Rep. Paul Schmid recognized. The Environmental League of Massachusetts Action Fund (ELM Action Fund) is pleased to recognize State Representative Paul A. Schmid (D-Westport), Co-Chair of the Joint Committee on the Environment, Natural Resources and Agriculture, who achieved a perfect score of 100 in the organization's 2015-2016 Legislative Scorecard on the environment. It rates true legislative action, not merely votes. More...
Sunday, October 9 – Scallop Season starts at sunrise Saturday,<![if !vml]>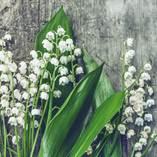 <![endif]> October 15th. Westport Marine Services Director, Chris Leonard announced the 2016 Scallop Season will officially start at sunrise on Saturday, October 15, 2016. Licenses/Permits are available in the Town Clerk's Office.
Please note that scallop season licenses/permits are different than shellfish licenses/permits.
Commercial Permits: $150.00 - Issued to Westport residents only. Must have a current Mass. State License.
Resident Family Permits: $25.00 - Issued to Westport residents and non- resident property owners. Same rules apply as for Shellfish
Permits.
Senior Citizens: $10.00 to Westport residents and non-resident property owners age 65 and older. Please provide photo ID.
Non-Resident Permits: $125.00 - Issued to Massachusetts residents not living in Westport.
Saturday, October 8 – Cape Wind peters out. In what might be the most definitive sign that Cape Wind officials have given up on the long-running and seemingly unattainable dream of building a wind farm in Nantucket Sound, the company has moved to dismiss its appeal seeking to extend state permits to connect the project to the electric grid.  More...
Friday, October 7 - Braga Bridge unchained. For all you Westport drivers heading out towards Providence on I-195 - go west y'all, go west!
"The Route 79/Braga Bridge mega project will bring many benefits to Fall River but none may be as noticeable as restoring all three lanes on the Braga Bridge," said State Senator Michael Rodrigues. "I look forward to the restoration of lanes on the westbound side."
"Hats off to MassDOT for managing the rebuild of the Braga Bridge and the Route 79 Interchange," echoed State Representative Paul Schmid. "Both of these projects will change the face of Fall River for generations."
And in more good news, MassDOT said the westbound lanes are set to wholly open late next week.
Call us cynics, but after 15 years of restoration we'll just wait and see.
Thursday, October 6 – Dartmouth wins fight against capping Cecil Smith Landfill as court upholds denial of wetlands permit.
<![if !vml]>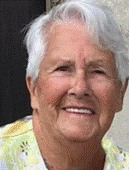 <![endif]>
The town's Conservation Commission has won a years-long, legal battle with Boston Environmental Corporation over the proposed capping of the Cecil Smith Landfill with semi-contaminated street sweepings from Boston.
This decision favorably impacts the health of the Westport River's East Branch!
Bristol Superior Court Judge Raymond P. Veary Jr. on Tuesday upheld the commission's denial of a permit to the Brockton-based company under the town wetlands bylaw.
"It was a very successful outcome for the town of Dartmouth town counsel and the Conservation Commission," said Town Administrator David Cressman. More...
Tuesday, October 4 – Alert! The Westport Board of Selectmen at last night's meeting voted to cancel the Special Town Meeting (STM) scheduled for Tuesday, November 29, 2016.
No one specific reason was given, but it is rumored that the inclusion of two recent petitioner articles on the warrant may have been part of the motive.
Also, the warrant article empowering town meeting to create a DPW department has received a chilly reception by the Finance Committee and outright rejection by Highway Department employees.
According to the Town Clerk, selectmen can cancel a STM up until the warrant is finalized and posted to the public.
Click here to read more about the official BOS reason for cancelling the STM.
Monday, October 3 – Duck derby winner goes to Gaul! Lee Tripp <![if !vml]>

<![endif]>adopted "Leah," an adorable and capable yellow rubber racer along with 17 other ducks for the 2016 Allens Pond Duck Derby, and boy did Leah do well – taking first place and presenting her owner with the monumental task of deciding where to travel with her Grand Prize of two round trip tickets, two nights of lodging and a free dinner to look forward to…anywhere in the world.
Well, Tripp is taking her Duck Derby Champion "Leah" to Dinner in Alsace, France with maybe dinner in Switzerland!
With the event in its 13th year, it's always interesting to find out where the winner decides to travel; and this is the second trip to France. Previous destinations also include India, Aruba, Zambia, New Zealand, Tanzania, China, Argentina, the Dominican Republic, Hawaii and Ecuador.
Monday, October 3 – Birdies and eagles and hole-outs, oh my! In a record-setting, final day epic match between the United States' Phil Michelson and Europe's Sergio Garcia (19 birdies between them!) the pair fought to a draw.
"I would have liked the W," Michelson said, "but this is an experience and memory forever. It was the right way for the match to end."
Nonetheless, the Americans ran away with the overall win in the 41st playing of the vaunted Ryder Cup.
<![if !vml]>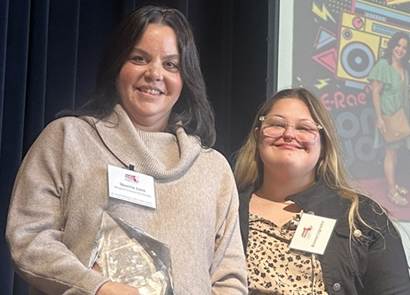 <![endif]>
Above: U.S. player Ryan Moore is surrounded by teammates after his Ryder Cup clincher win.
And in a  denouement to the mastery of U.S. Captain Davis Love III, his last-minute captain's pick, Ryan Moore, put the Americans over the top with a Ryder Cup clincher singles-match win on the 18th hole over Europe's Lee Westwood.
In the minds of many Americans was what happened just four years ago at Medinah. With Love at the helm, the Americans squandered a 10-6 lead on the final day, only adding to the Americans' woes in this event since 1999.
Add it all up, and it was the Americans' largest margin of victory since 1981.
"The American Ryder Cup team deserved to win this Ryder Cup," Europe's Captain Darren Clarke said.
A record-setting crowd of over 50,000 spectators watched the battle at Hazeltine.
Read more from the Golf Channel. Check out our Golf Page for the best in local golfing news.
Friday, September 30 – Passionate and dedicated artificers keep the old ways alive. Once an essential activity in earlier times, today's artisans and crafters keep the old ways alive, not for everyday living necessities, but for the love of the handwork.
Woodworking, rug braiding, knitting, blacksmithing, working with stone, millinery, and textile making of all types were skills early settlers employed to produce the goods necessary for life.
<![if !vml]>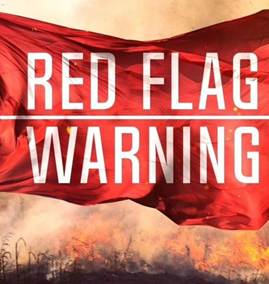 <![endif]>
Above: Dressed in 1850's ladieswear, Ruth Bly (left) knits a scarf with traditional knitting needles while Judy Roderigues does the same by 'finger crocheting.'
And like most who don't know how to crochet or embroider, or appreciate the art of felting, knitting, quilting, rug making, sewing, spinning, weaving, lacework, and needlework - never mind making paper or forging a set of door hinges - we all like to marvel at the skill, time and patience of those who do.
But how long can this aging cadre of crafters keep these skills alive for future generations.
In an age where computers, iPhones, PlayStations and wide-screen, HD TVs captivate today's youth, no time is being dedicated to learning the old ways from grandma and grandpa.
<![if !vml]>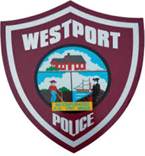 <![endif]>
Above: Joyce Winship (left) and Suzanne Alden hand braid rugs using strips torn from wool cloth to form intricate colored patterns.
Photos | EverythingWestport.com
But the Westport Historical Society has made it their mission to preserve artifacts and documents for future generations, and to conduct educational programs like their Artisan Fair for folks to enjoy and to carry forward the knowledge from earlier times.
Each year their awe-inspiring Artisan Fair attracts hundreds to learn more about these cottage industries and about guilds of craftspeople who promote them.
Friday, September 30 – Off to a good start; a complete USA sweep of the first four matches. In today's opening day of the 41st playing of the Ryder Cup at the Hazeltine National Golf Club in Chaska, Minnesota, the Americans for the first time since 1975 took all four alternate stroke matches.
Four ball matches begin this afternoon.
<![if !vml]>
<![endif]>
Friday, September 30 – Police have identified the three persons who lost their lives in the tragic I-195 Wednesday morning crash.
68-year-old Dartmouth resident, John Oliveria was the livery driver who was transporting two passengers to Fall River.
State Police are investigating whether a medical condition may have triggered Oliveria to lose control of the 2008 Subaru Outback livery vehicle.
The other two victims are Josephine Mazzocca, 55, of New Bedford, a passenger in the livery van, and Karonlyne Camile Lima, 23, of New Bedford, a passenger in the BMW hit head-on.
Thursday, September 29 - 8:00 a.m. updated  Massachusetts State Police provide more details of early Tuesday morning crash that took three lives. Among the three fatalities in the fiery crash was a 23-year-old New Bedford woman who was traveling east in a 2007 BMW 328i, police said.
Two other occupants of the struck vehicle, a 25-year-old Fall River man and a male child, were injured.  The man was taken to Rhode Island Hospital and the child was taken to Hasbro Children's Hospital.
The multi-vehicle crash on I-195 in Westport also sent five others to area hospitals, state police said, and involved several other vehicles.
Victims' details as well as the company that owns the 2008 Subaru Outback livery vehicle were not released, pending family notifications.
A third occupant of the livery vehicle was taken to Rhode Island Hospital.
State Police said the livery driver of the Subaru, a 27-year-old Vermont man, received minor injuries and was transported to Rhode Island Hospital.
Two other eastbound vehicles also suffered minor damage from impacts after the initial crash, State Police said. A 2001 Audi A4 operated by a 34-year-old Fall River man was struck by the livery vehicle. He was taken to Rhode Island Hospital with minor injuries, State Police said.
A Chevrolet Suburban operated by a 73-year-old Fall River man also was damaged, when it collided with one of the vehicles.
Wednesday, September 28 9:40 a.m. – Early morning fiery crash takes three lives in Westport.  
Just after 8:00 a.m. this morning, State Police responded to a multi-vehicle crash on Route 195 between exits 10 and 11.
Preliminary investigation shows a livery vehicle crossed the median strip and hit a car travelling eastbound in the left travel lane head-on.
Three people were killed.
<![if !vml]>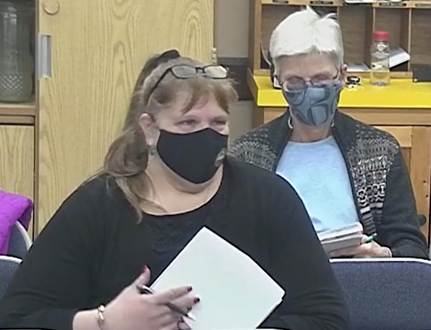 <![endif]>According to police, two people inside the livery vehicle were killed and one person in the other involved car was killed.
Inset: First responders near the sheet-covered body of one of the victims.
No further information on the victims is being released at this time.
The eastbound side of Route 195 is closed and the left lane of the westbound side is closed due to the investigation.
<![if !vml]>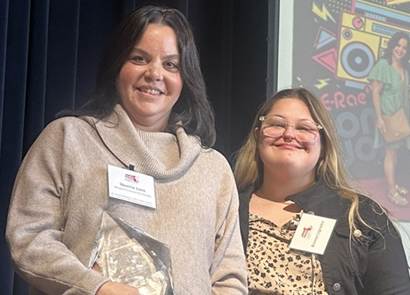 <![endif]>
Photos | EverythingWestport.com
Eastbound commuter traffic was rerouted southbound on Route 88, then snaking eastbound on both Route 177 and Route 6, snarling Westport morning commuters on all major town thoroughfares.
The crash remains under investigation by Troop D of the Massachusetts State Police with assistance from the State Police Collision Analysis and Reconstruction Section and State Police Crime Scene Services Section. Troopers are being assisted by Westport Fire and EMS and MassDOT
Wednesday, September 28 – Dartmouth Select Board unanimously approved a medical marijuana dispensary to be located at 508 Faunce Corner Road, Dartmouth.
The business is slated to open next spring.
The town inked the deal with the William Noyes Webster Foundation.
The Foundation's next step is to seek a special permit from the town.
<![if !vml]>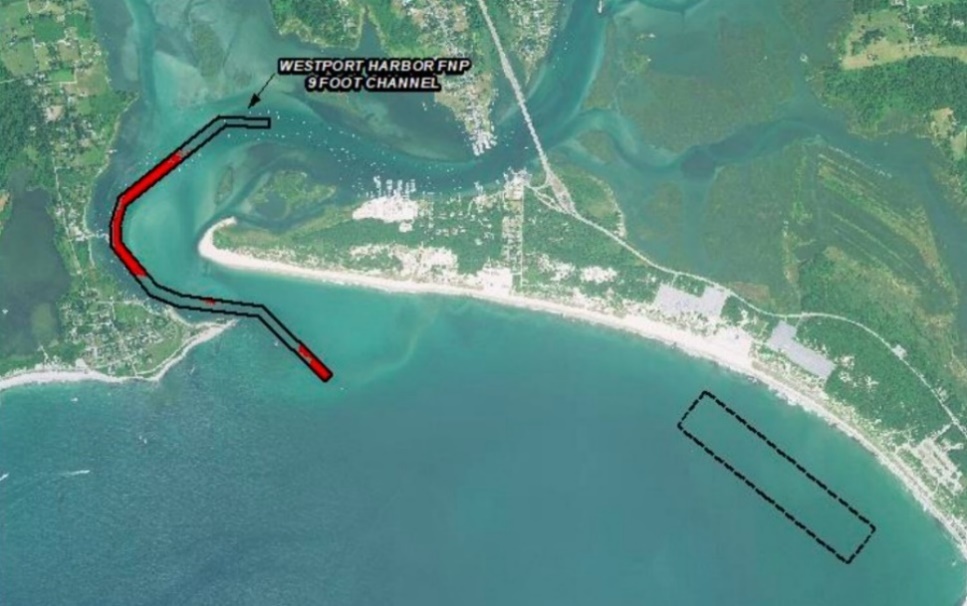 <![endif]>The Foundation has a provisional certificate of registration from the Department pf Public health for a dispensary scheduled to open next spring in Dennis, and a growing facility under construction in Plymouth.
The group is still negotiating a dispensary in Cambridge.
Jane Heatley, Foundation President, says the location is a great fit, "Especially with Saint Anne's Hospital/Hawthorn Oncology Regional Cancer Center right down the road."
Westport has resisted efforts by several companies to locate a growing/dispensary facility along Route 6.
Tuesday, September 27 – Photo of the Week. Westport Highway Department employees, Finance Committee members and town residents sat in judgement at a September 26th public hearing on the proposed creation of a Department of Public Works.
Selectmen received very little support for moving their proposed warrant article to a Special Town Meeting on Tuesday, November 29th.
The article proposes a complete management overhaul of the town's highway department, transfer station, cemetery department, and building custodians, combining them into a single Department of Public Works headed up by a Public Works Director, a new position.
<![if !vml]>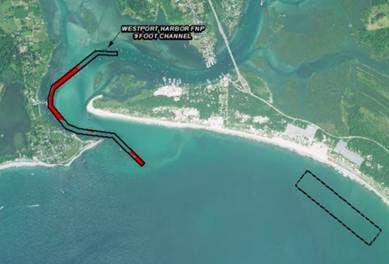 <![endif]>
Monday, September 26 – "The King" is dead; long live the king. Coming to grips this morning with the loss of a golfing legend, Arnie's army and <![if !vml]>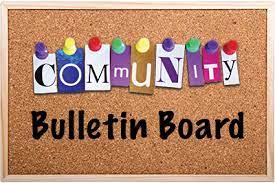 <![endif]>the golfing world is in mourning as the most beloved figure in the golfing universe passed away yesterday.
He was 87.
Palmer was warm, generous and always ready with an autograph for his legion of fans.
He'll always be remembered for his quirky swing, a bigger than life persona, and a Who's Who list of golfing victories that includes seven majors (four Masters wins from 1958 to 1964 and two British Open titles.)
Palmer played the U.S. Open 32 times, the first time in 1953 and the last time in 1994. Both his first and last appearances happened in years the tournament was played at Oakmont Country Club in Palmer's native Pennsylvania.
Palmer won the U.S. Open once and finished second four times.
Monday, September 26 – The Day the world almost ended! On <![if !vml]>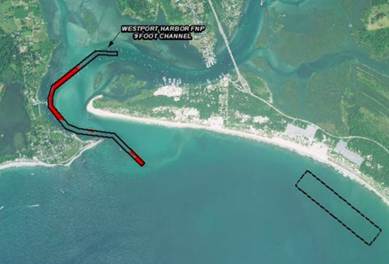 <![endif]>this day in September 26, 1983, just three weeks after the Soviet military had shot down Korean Air Lines Flight 007, Soviet military officer Stanislav Petrov was the duty officer at the command center for the Oko nuclear early-warning system when the system reported that a missile, followed by another one and then up to five more, were being launched from the United States.
Petrov judged the report to be a false alarm, and his decision is credited with having prevented an erroneous retaliatory nuclear attack on the United States and its NATO allies that could have resulted in large-scale nuclear war. Investigation later confirmed that the satellite warning system had indeed malfunctioned.
Presidential debate tonight. As we approach what pundits are saying will be the most viewed, most important presidential debate ever, let's not forget how close we came to ultimate destruction because of failed technology, and how the right person was on watch at the right time making the right decision.
Sunday, September 25 – Have hot top, will pave! The Westport Highway Department has a full slate of road improvement projects for the remainder of 2016.
17 roadways from Adamsville Road to Velvet Avenue are scheduled for pacing improvements.
Click here to see if you live on one of them.
25,600 feet or almost 5 miles of Westport roadways will receive reclaiming and HMA paving, or overlay starting around Tuesday, September 20th.
All work has to be completed by Saturday, December 3rd.
<![if !vml]>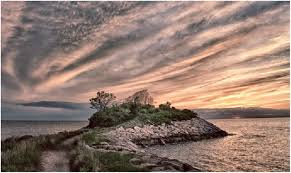 <![endif]>
Above: Is this a scene coming to your neighborhood soon?
<![if !vml]>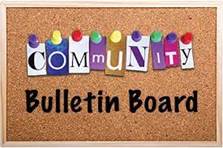 <![endif]>Saturday, September 24 – Westport School Super gets boost in pay. Despite objections from two School Committee members, the board voted to approve a $10,000 raise for Superintendent Ann Marie Dargon.
The raise in yearly pay brings the popular superintendent to $132,000, but eliminates the travel stipend.
Superintendent for three years, Ms. Dargon was previously the district's assistant superintendent.
Voting against the increase were board members Margo DesJardins (should have been discussed first in executive session) and Carolina Africano who felt Ms. Dargon "needed improvements."
Ms. Dargon has been instrumental in promoting a new school building to replace the PCB-plagued Middle School.
Friday, September 23 – WLCT seeks proposals for portion of former St. Vincent De Paul Camp.
Property tours for prospective applicants will be provided on October 5, 12, 20, and 27 at 11:00 a.m.
Deadline for submission is Saturday, December 31, 2016
<![if !vml]>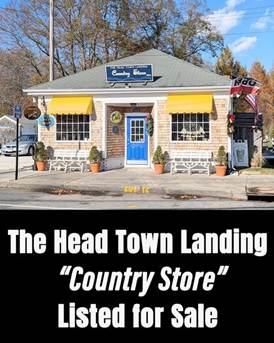 <![endif]>
The Westport Land Conservation Trust (WLCT) is requesting proposals from prospective buyers who are interested in purchasing or leasing all or part of a 12± acre portion of the Saint Vincent de Paul Camp property, located at 573 Adamsville Road in Westport.
The property is currently improved with various institutional and residential structures, the majority of which were renovated and expanded in 1995 for educational use. The property has been inactive since 2005.
Thursday, September 22 – The envelope please! After studying a mind-numbing myriad of school building and grade configurations for months, and throwing in two locus choices to boot, Westport's School Building Committee (SBC) voted unanimously last night to select a price-sensitive option out of 16 offered by the architectural firm of Jonathan Levi, and will send their proposal to the Massachusetts School Building Authority (MSBA) for their approval.
<![if !vml]>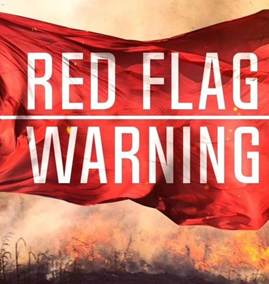 <![endif]>
The School Committee followed by the Selectmen quickly and unanimously voted to accept the SBC's recommendation.
Proposal "F.1", the Old County Road site for a combined Junior/Senior High School will now be sent to the MSBA for their review and eventual partial funding approval.
Click here to view all 18 alternatives from Jonathan Levi. PDF
(Large file, please be patient – zoom in for all the detail.)
Now the wait begins.
More later today...
Thursday, September 22 – Nude bathing at Horseneck Beach? <![if !vml]>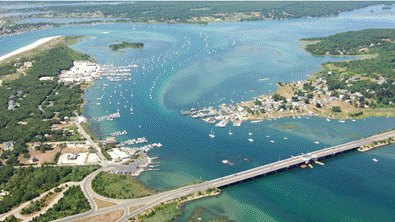 <![endif]>Police have arrested a man after he allegedly approached a woman and child on the beach while fully naked, according to news reports.
Authorities say Paul Carmichael, 55 of Stoughton, approached a woman and her 10-year-old son on Horseneck State Beach in Westport.
Police say the man walked toward the woman and child as an off-duty Massachusetts State Trooper saw the man, yelled at him, and then confronted him.
The man would not tell the officer his name.
The trooper then followed the man to his vehicle, but the man got into his car, a 2001 Chevrolet pickup truck, and drove away.
Westport Police stopped the man on Rt. 88 and arrested him. He has been charged with felony open and gross lewdness, according to Westport Det. Jeff Majewski.
The man admitted to doing similar acts on the beach in the past.
Wednesday, September 21 – If you're thinking about a binge this weekend, you'd better think twice. Massachusetts State Police will operate a drunken driving checkpoint Friday night into Saturday somewhere in Bristol County, said Col. Richard D. McKeon, superintendent of the Massachusetts State Police.
The department said the purpose of the checkpoint is to educate drivers and raise public awareness about drunken driving, The checkpoint will be operated during varied hours, the selection of vehicles will not be arbitrary and safety will be assured.
Hey, hit the 'packie' and then head home.
Wednesday, September 21 – Zoning board to vote Thursday on Westport Watershed Alliance plan – maybe!  After countless continuances and after reviewing some technical issues and possible conditions, the Zoning Board of Appeals is looking to take a final vote this Thursday on the Westport River Watershed Alliance's plan to convert an historic building into the group's headquarters. More...
Wednesday, September 21 – Time for WSBC to move forward with a school building plan to replace the PCB-plagued Middle School. Westport's School Building Committee after avoiding a vote last week on new school building alternatives will meet this Wednesday on a school site and grade structure.
That vote will be accompanied by a joint Selectmen and School Committee meeting in which a final configuration and location will most likely be selected and sent to the Massachusetts School Building Authority for direction and ultimate funding acceptance.
Read recent EverythingWestport.com article on what the joint meeting is facing.
<![if !vml]>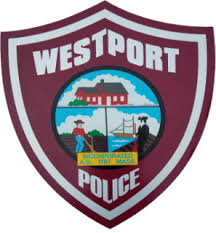 <![endif]>
Above:  One of two proposed plans by school consultants – a combined grade 5 through 12 school building located at the site of the abandoned Middle School on Old County Road.
Tuesday, September 20 – Westport Selectmen honor First Responders with citation.
"First Responders, ranging from 911 Dispatches, Police Officers, Firefighters, Emergency Medical Technicians and Search & Rescue Personnel, are highly trained and specialized workers who are a vital part of our community," read Selectman Chairman R. Michael Sullivan.
"They are our first and best defense against all forms of danger and emergency, a defense, which they stand ready to offer 24 hours a day, 7 days a week, 365 days a year."
"Therefore, on behalf of the Residents of the Town of Westport, MA and the Westport Board of Selectmen, we Recognize and Thank-You [sic] for all that you do and all that you are willing to sacrifice," Sullivan read.
<![if !vml]>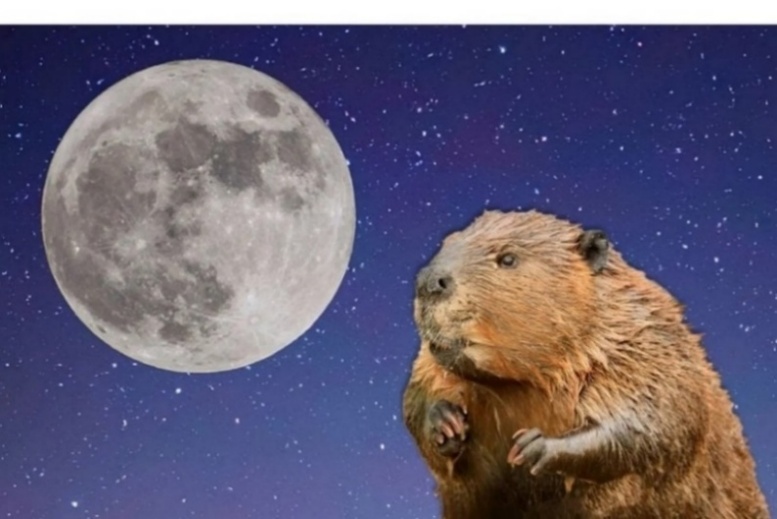 <![endif]>
Above, front row from the left: Police Chief Keith A. Pelletier, Fire Chief Brian R. Legendre, Police Officer Lt. John J. Bell, Selectwoman Shana M. Shufelt, Selectman Steven J. Ouellette, Selectman and Chairman R, Michael Sullivan, Selectman Antone C. Vieira Jr., and Selectman and Vice-Chairman Craig J. Dutra.
Tuesday, September 20 - The Westport River Watershed Alliance (WRWA) has been named one of 18 Commonwealth Corps Host Site Partners for the second year.
Administered by the Massachusetts Service Alliance, the Commonwealth Corps engages Massachusetts residents of all ages and backgrounds in service to strengthen communities, address unmet community needs, and increase volunteerism.
One service position is still available with WRWA,
so immediate applications are encouraged
and can be submitted to wep@wrwa.com.
The program has a dual focus: one on members' impact in their <![if !vml]>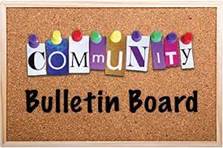 <![endif]>organization and communities, and the other on members' own growth and development.
The alliance is hosting one Commonwealth Corps member to help strengthen and expand its Watershed Education Program, which teaches more than 2,000 local students in grades K-12 each year about the importance of keeping the Westport River clean, and the healthy inter-relationship of local waters, soil, plants, animals and people. It also works with high school volunteers and encourages family involvement in outreach programs.  More...
Monday, September 19 – Local public and organization officials plead for quick action on South Coast Rail route. But some route cost projections have leaped from $2.2 billion to about $3.4 billion, threatening to slow the project. More...
<![if !vml]>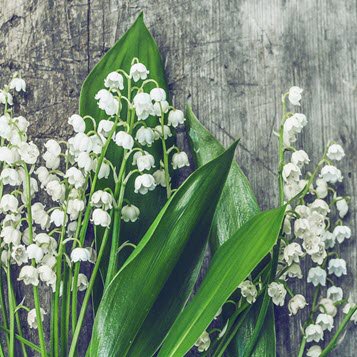 <![endif]>
Monday, September 19 - WAHTF seeks applicants for Chapter 40B Subsidized Housing.
The state requires the town to reach 10% affordable housing, currently at 3.5%.
The Westport Affordable Housing Trust Fund is seeking applications for grant funding from qualified project proponents to create new affordable housing in the Town of Westport through the Seed Housing Funding Program (SEED). Funding will be granted per affordable housing unit created.
"There is a demonstrated need for affordable housing in Westport." - Westport Affordable Housing Trust
A total of $200,000 has been earmarked to fund this program, part of the trust's ongoing initiatives to support the creation of new affordable housing for Westport residents with the aid of Community Preservation Act housing funding.
The affordable housing units to be created with SEED funding must be eligible for inclusion on the Department of Housing and Community Development Chapter 40B Subsidized Housing Inventory. The town's current SHI is about 3.5 percent, which means a shortage of 417 affordable housing units to meet the state's Chapter 40B 10 percent goal. More...
Saturday, September 17 – The die may be cast; it just needs to be pulled from the mold!  The Rise of the Phoenix?
<![if !vml]>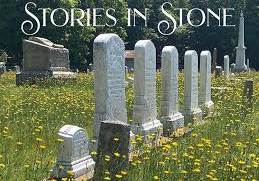 <![endif]>By Robert Barboza
Special Correspondent to EverythingWestport.com
The Middle School may be the best location, but SBC members held off a final vote.
The Westport School Building Committee (SBC) did not take a vote on a final 'preferred option' for a new school facility at their Wednesday, September 14th meeting as planned, instead spending much of the evening listening to input from parents and residents about plans for re-building a new middle school.
There was also considerable discussion on whether plans for the Old County Road campus should include provisions for a new high school as well, and how town residents might respond to a request for a combined junior/senior high school with a price tag of $100 million or more. More...
Saturday, September 17 - AG sues Westport used car dealer, claims unfair, deceptive practices - office said it has received about 113 complaints.  A used car dealership — which last year was the center of a firestorm when a video of an employee bullying a pizza delivery man went viral — is being sued by the state Attorney General's office for deceptive and misleading business practices after more than 100 complaints, court records show.
F&R Auto Sales Inc., 1052 State Road, and its owner, Francis R. Correiro, are named as defendants in a civil suit filed September 13th in Bristol County Superior Court by Attorney General Maura Healey's office for violations of the Massachusetts Consumer Protection Act, according to court documents. More...
Friday, September 16 - Jonathan Paull Gertler and band perform at the Dedee Shattuck Gallery in Westport on Sunday, September 11th at a concert hosted by the Buzzards Bay Coalition.
This free evening of music also featured original music inspired by the Westport Rivers and Buzzards Bay.
The Buzzards Bay Coalition works in Westport to protect clean water and preserve natural areas.
Gertler's compelling music draws from folk, rock, and jazz traditions, fueled by a finger style guitar and aided by a cast of outstanding musicians on guitars, keyboards, percussion, sax, and harmonies
<![if !vml]>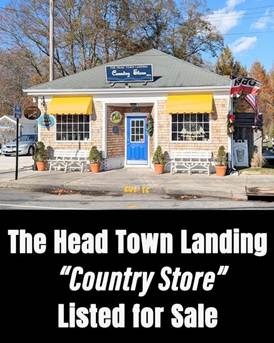 <![endif]>
Photo | Chessin Gertler
Friday, September 16 - Junior/senior high school Principal Cheryl Tutalo will have Team Ryan on her side this year.
In late summer, the school district hired as a new assistant principal Ryan Augusta, formerly of Newton schools, and this month hired Ryan Andrade to fill the other assistant principal slot. Andrade served as a dean of students for Fall River's Henry Lord Community School.
Wednesday, September 14 – Tonight at 7:00 p.m. the Westport ZBA addresses final decision on WRWA hearing. The Westport River Watershed Alliance has been meeting with the Zoning Board of Appeals since February in hopes of getting special permits to turn an historic Old County Road building into the WRWA headquarters.
A WRWA hearing on the matter took place again a few weeks ago and will continue on Wednesday, September 14th.
The ZBA earlier this month discussed the proposed additions the WRWA would like to make to the building but has not held a hearing on the building's status as a structure within an aquifer protection area. The September 14th hearing will address the latter and board members have said a decision on all permits might be made after the aquifer angle is addressed. More...
Tuesday, September 13 – Noquochoke Village Awarded State Funding For Housing Development.
Let the diggin' begin! Members of the Westport Affordable Housing Trust Fund traveled to Boston to join the Baker-Polito Administration for an announcement that the Noquochoke Village project in Westport will be awarded state funding and tax credits to aid in the construction of new, affordable housing units.
<![if !vml]>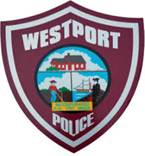 <![endif]>
Shown above (L-R): State Representative Paul Schmid (D-Westport) and Undersecretary of Housing and Community Development Chrystal Kornegay join board members Warren Messier, Chair Liz Collins, and Vice-Chair Craig Dutra. Submitted Photo
Noquochoke Village will consist of fifty quality, mixed-income apartments in townhouse style buildings as well as a community center. More. 
Tuesday, September 13 – Tiverton casino advances while Taunton bid stalls. In Everett and Springfield, resort casinos are beginning to take shape, testaments in concrete and steel to the state's extended effort to build a billion-dollar industry from scratch.
Both projects have faced setbacks and delays, but are on track to open in two or three years, a breakthrough that will create thousands of jobs and pour millions into the state's coffers.
<![if !vml]>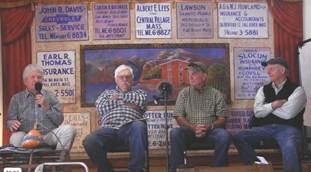 <![endif]>
Above: Tiverton casino advances in RI State Legislature. Westport will be directly impacted by both these projects. More...
But in Taunton, where a luxury casino was meant as a cornerstone for the state's casino era, progress has ground to a halt. With the Mashpee Wampanoag's plans for a $1 billion tribal casino tied up in court after prevailing over a rival bid in Brockton, hopes have dimmed that a third full-scale casino in Massachusetts will open any time soon, disappointing a region whose economy badly needs a shot in the arm. More...
Sunday, September 11 – If you love fruit cobblers, Acushnet is the place to be, especially this weekend! The town's perennial Apple-Peach Festival wraps up today, so get in the car and head on over. 
Gerrie Reed, who has been volunteering for years in the kitchen, <![if !vml]>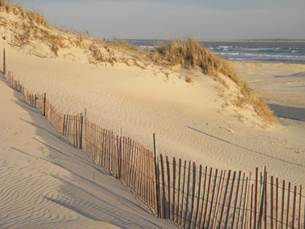 <![endif]>estimated that by about 2:00 p.m. on Saturday 30 pans of cobbler had been made, all of which was going out the door. She estimated that 15 servings can come out of one pan, maybe a little less if the corners get broken.
Click on image to view video of Acushnet's Peach-Cobbler parade.
Outside, the apple, peach or combination cobbler was getting $5 a serving from a never-ending line of people, for $75 per pan. At that price, the goal is to make sure the cobbler stand never runs out.
The festival parade steps off at 10:00 a.m. Sunday morning at Pope Park. It will be motorized because it is a 4-mile trek to the festival grounds, which will be open Sunday from 10:00 a.m. to 6:00 p.m.
Friday, September 9 – Wayward cell phone leads to the arrest of 23-year-old suspected arsonist. A Westport man was arrested Wednesday, August 31st after a six-week arson investigation by Westport police.
Massachusetts State Police helped obtain information from the phone, and a court subpoena helped investigators to find additional information leading back to Samuel Harwood of 126 Reed Road, according to Westport detective Jeff Majewski.
Lead Westport investigator Rob Robello said Harwood set fire to a commercial logging truck in the area of 642 Old County Road on Saturday, July 11th.
<![if !vml]>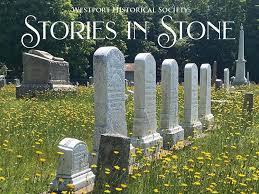 <![endif]>
"The logging truck was completely destroyed, as it had burned down to its chassis," police said, noting that it was valued at approximately $ 50,000.
"The loss of this truck had a significant impact on a family-owned operation," Majewski said.
Fast response from the Westport Fire Department helped extinguish the blaze, which had already ignited nearby trees and brush, before it spread to surrounding woods.
Harwood was arrested and charged with willful and malicious burning of a vehicle and attempted arson of a second vehicle. He was arraigned at the Fall River Justice Center and held without bail.
No cause was given for Harwood's actions.
Harwood also had a probation warrant for his arrest for violation of probation More...
Friday, September 9 – Republican primary update. East <![if !vml]>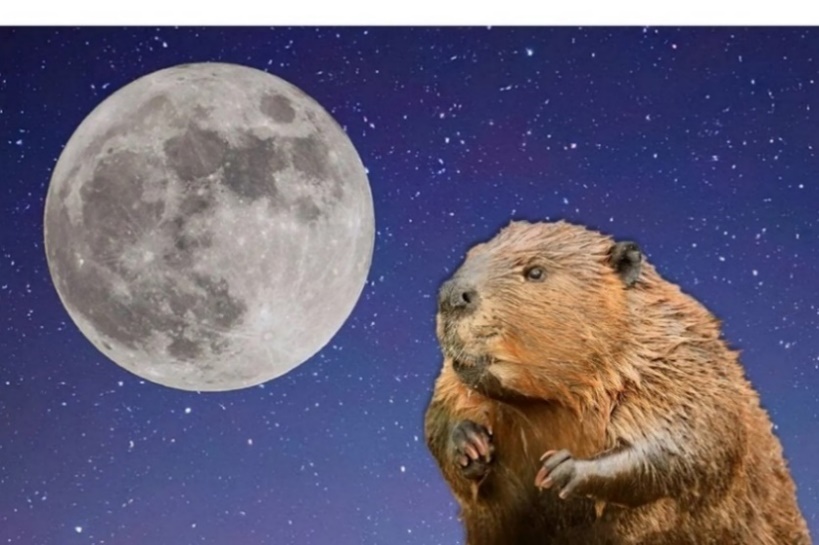 <![endif]>Falmouth's Mark Alliegro defeated Thomas O'Malley Jr. of Marshfield in yesterday's Republican primary for the 9th Congressional District. He will now face incumbent U.S. Rep. William Keating, D-MA, in November (pictured below.)
Keating was unopposed in the Democratic primary.
Westport is part of the 9th Congressional District.
Alliegro, a scientist and an educator, beat his opponent by a 2 to 1 margin, easily carrying him to a landslide victory in a low-turnout primary.
<![if !vml]>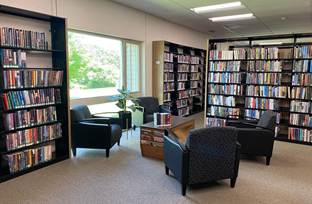 <![endif]>
Friday, September 9 – Paltry poll numbers reflect voter apathy. In a dismal turnout, only 438 Westport voters trudged to the polls to cast a vote in the 2016 State Primary elections.
That's just 3.79% of the coastal town's electorate of 11,558.
Precinct 5 (Westport High School) had the lowest turnout with just 2.85% turnout; Precinct 1 (American Legion Hall) had the highest with just 4.55%.
      <![if !vml]>
<![endif]> <![if !vml]>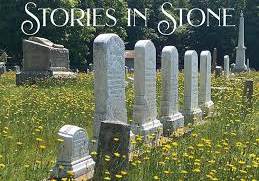 <![endif]> <![if !vml]>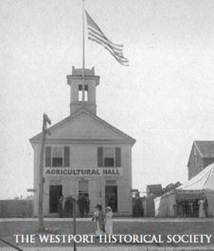 <![endif]>
Above: Unopposed candidates in both the primary and the general elections from the left: Sheriff Tom Hodgson (R-Bristol County), State Rep Paul Schmid (D-Westport), and State Sen Michael Rodrigues (D-Westport).
The Republican ballot had only one contested race – Representative in Congress, 9th District.
The Democratic ballot had just one contested race – County Commissioner.
Westport Democrats leaned towards the incumbent, John R. Mitchell for County Commissioner - 189 to 178; Republicans favored Mark C. Alliegro, a scientist and an educator, for Representative in Congress, 106 to 58.
State Senator Michael J. Rodrigues was high vote getter with 249, followed closely by State Representative Paul A. Schmid III with 243; both were unopposed.
Friday, September 9 - Building committee inclined to give nod to middle school property for new school site.
<![if !vml]>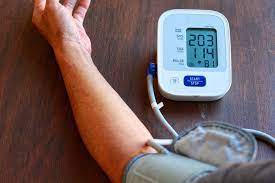 <![endif]>By Robert Barboza
Special Correspondent to EverythingWestport.com
The Westport School Building Committee seems to be focusing on a preferred option of using the Westport Middle School site as the likely location for a new school building.
The School Building Committee (SBC) has scheduled a Wednesday, September 14th meeting to choose between the final "best option" scenarios for a new school, and hopes to finalize a plan for submission to the Mass. School Building Authority reimbursement program at a Wednesday, September 21st joint meeting with selectmen and the Westport School Committee. More...
Thursday, September 8 – Westport board rebuffs Bull... again.
A request received by the Board of Selectmen from Jeff Bull to be appointed to the Commission on Disability (COD) at Tuesday's Selectmen's meeting was soundly rejected by the majority of board.
Bull is an elected member to the town's Landing Commission.
<![if !vml]>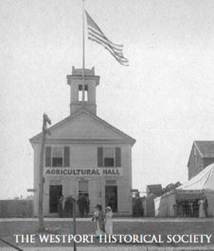 <![endif]>
Above: Bull (far left) and Sullivan (second from right) squared off over Bull's appointment to the Commission on Disability at Tuesday's Selectmen's meeting.
"I'm reticent to appoint someone, who has so vigorously opposed what the Board of Selectmen wanted to accomplish last year [sic].
I need to put people on these committees who are going to work with the Board of Selectmen to try to make what the Board of Selectman has chosen to do."
The two have clashed over Beach Avenue in the past, costing Bull his position on the Beach Committee when Sullivan recommended that he not be appointed for a third term.
Bull has advocated for easier and unencumbered access to the east end of Beach Avenue for seniors and persons with disabilities and impairments.
"I actually sought out Jeff," COD Chairman Stanley Cornwell told the board. "I want us to take a new direction, a new spirit, a new attitude of cooperation.
"There are things with Jeff and his background that can bring to us that we don't even begin to imagine, and I need him. I need him on our commission," Cornwall said. "It's tough to get people to volunteer for anything. He (Jeff) would be a big asset."
"I think we have to be accountable
as elected officials to put public service
above political service, and I think what we are talking about tonight is political service," Selectman Antone Vieira said pushing for a second on his motion to appoint Bull.
"Everything we do is political, Tony," Sullivan responded.
The commission is short several members, with the February 22nd passing of Michael K. Ouimet, John Pelletier leaving the board, and former chairwoman Elaine Ostroff, a driving force behind the commission, moving out of town.
At issue is a plan proposing to abandon the eastern portion of the troubled town road and prohibit vehicular access to the Knubble that is being shepherded by Sullivan, supporting harbor area residents' desire to permanently close the 1800s era seashore road.
Bull is seen by former beach committee members, including Chairman Tim St. Michel, as a tireless, hardworking advocate promoting beach access to all, an opinion echoed by Sullivan during the meeting.
It would seem that high level of advocacy would be needed by a disabilities commission, but apparently not without the pitfalls of Westport's politics.
Despite a compelling plea by Cornwell to appoint the well-qualified Bull to the commission, Vieira's motion to appoint Bull did not receive a second.
Bull was invited back at a later time to take a second pass at the appointment, when absent BOS member Craig Dutra would be in attendance.
An intermediate effort to move forward with abandoning Beach Avenue was soundly rejected by voters at last year's December Special Town Meeting where a record 417 voters came out mostly to protest the article, prompting Town Clerk Marlene Samson to say it was one of the largest turnouts she can remember for a Special Town Meeting.
Tuesday, September 6 – Westport Selectmen meet tonight at 6:00 p.m. at the Town Hall.
Click here to review agenda and Town Administrator's report. PDF
Tuesday, September 6 – Goodbye Hermine - don't forget to close the door behind you!  A weakening but still lingering Hermine off the northeast coast may produce wave action and a few showers today as it heads off into obscurity as our first major storm of this year's hurricane season.
Westport was spared any damage, and shorelines are intact. Not much rain accumulation.
Pretty much of a washout as tropical storms go. Not that we're complaining.
Tuesday, September 6 – Scientists work to solve Westport River's eroding salt marsh mystery.
A few years ago, Jack Reynolds noticed that salt marshes on the Westport Rivers were collapsing. "Big chunks of the marshes were falling in," he remembered.
<![if !vml]>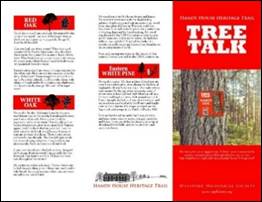 <![endif]> Above: Large chunks of grass and mud are falling into the water on some salt marshes on the Westport River.  Photo | Chris Neill
Reynolds used to fish on the Westport River back in the 1970s each spring, when young striped bass move into the estuary to feed among the river's rich salt marshes. He would use the marshes as markers to remember the best spots to troll for bass.
"I noticed the marshes were not the same as they were back then," Reynolds said. "I thought, 'There's something going on here that's just not right.'"
Tuesday, September 6 – Today's Hermine NWS Forecast.
Tropical Storm Warning In Effect. Small craft advisory.
Tuesday - NE winds 25 to 30 KT. Seas around 9 FT. Patchy fog this morning. A chance of showers.  Visibility 1 to 3 nautical miles.
Tuesday night – Tropical storm conditions expected. E winds 20 to 25 KT with gusts up to 30 KT. Seas around 7 FT. Patchy fog. A chance of showers.  Visibility 1 to 3 nautical miles.
Wednesday - Tropical storm conditions possible. NE winds 15 to 20 KT. Seas around 6 FT. Patchy fog in the morning.
Wednesday night - E winds 10 to 15 KT... becoming NE 5 to 10 KT after midnight. Seas 5 to 6 FT.
Thursday - NW winds 5 to 10 KT. Seas 4 to 5 FT.
<![if !vml]>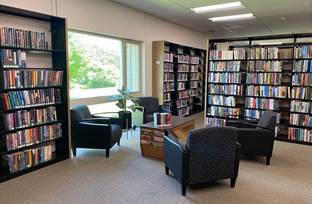 <![endif]>
Click on image to enlarge.
Sunday, September 4 – Is farmland APR protection on a deathwatch? Like many other once-rural communities that have been steadily paved over to make way for houses, a former farming town was trying to preserve its dwindling agricultural heritage when it permanently protected a 9-acre fruit orchard two decades ago.
Westford did so by spending more than a half-million dollars on so-called agricultural preservation restrictions, which declared that the land "shall remain in active agricultural use . . . in perpetuity."
Westport open space advocates take heed.
Is APR on the endangered list?
But the definitions of "agricultural" and "perpetuity" are now up for debate in Westford, alarming open-space advocates across the state who see the possibility of a barn-door-sized breach in Massachusetts' first-in-the-nation farmland conservation program. More...
Sunday, September 4 - About 500 people attended Clams For Kids' annual clambake in Westport on Saturday to help a 21-month-old boy in his battle against cancer.
The event held at the Holy Ghost Club on Sodom Road in Westport was to support Jacob Thiboutot, who suffers from Stage 4 Neuroblastoma Cancer, a form of the disease that starts in young nerve cells and spreads to distant lymph nodes like bone, liver, skin, bone marrow and other organs.
The Saturday fundraiser took in almost $10,000.
The child's grandmother, Kathleen Brito of Dartmouth, was overwhelmed and thrilled by the support. "This is just amazing, incredible," she said in an interview Saturday. More...
More past headline news continues below.