Wednesday, May 4, 2016
Click here for today's event listings in and around Westport, MA!
Click here for upcoming theater and arts listings!
Updated Saturday, June 27, 2015
Wednesday, May 4 - Raises for all! An anemic town meeting turnout (276) took exactly four hours to appropriate a record budget of over $35 million, give 2% raises to all town employees, ratify the firefighters contract, appropriate $8 million for a new police station, pay all bills, appropriate a capital spending request of almost $800,000, and dispatch 41 articles, most unanimously and with little discussion.
And most importantly, and with a lot of discussion the Vineyard's summer concert series will continue as voters sided with amending Westport's agricultural bylaw to include state-defined language that supports agri-tourism and agri-entertainment.
Full results tonight for Westport Annual Town Meeting.
Tuesday, May 3 - Westport Annual Town Meeting begins tonight at 7:00 p.m. in the Westport Junior/Senior High School auditorium.
Town meeting attendees will be faced with a 35.8 million dollar budget, a slew of spending articles, $821,000 in capital expenditures, a few road acceptances, and the usual ubiquitous by-law articles that could put at risk the promise of a one-night town meeting.
Town meeting is Westport's legislative body that determines all spending, so zip up your pockets, come to Town Meeting and "make your voice heard."
Click here to review the 41-article town warrant. PDF
Tuesday, May 3 - Voters will head to Town Meeting tonight to decide whether a bid for a new $8 million police station should head to the fall ballot, and whether an agricultural zoning change incorporating agri-entertainment should occur to help farming activities such as hayrides, harvest festivals and other farm-based entertainment.
<![if !vml]>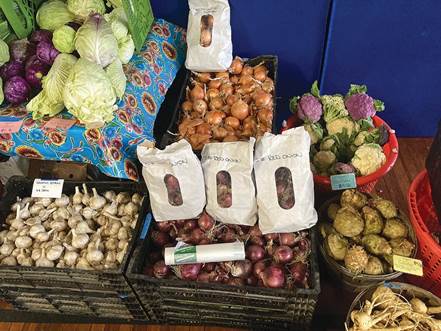 <![endif]>
Above: Rebecca Correia in concert at Westport Rivers Vineyard and Winery. Photo | EverythingWestport.com
Voters will also decide on a budget for fiscal 2017 that town leaders recently discovered has more revenue in its coffers to help the school budget, veterans budget, snow removal and other accounts. This 41-article warrant will appear before voters at 7 p.m. at the junior/senior high school auditorium. More...
Tuesday, May 3 - Westport firefighters get a new contract. Town firefighters have negotiated a new contract that calls for a 2 percent raise in Fiscal 2017, the same in FY 2018 and 2019 then a boost in education benefits in the final year of the pact.
Detailing the latter, officials said that firefighters now receive 5 percent for an associate's degree in fire science; 10 percent for a bachelor's degree in fire science; and 15 percent for a master's degree. More...
Tuesday, May 3 - Letter to the Editor:  Please show your support by voting YES to Amendment 38 at Westport Town Meeting, Tuesday May 3rd at 7:00 p.m., Westport High School Auditorium.  Perhaps the most prominent theme of the evening was the need to provide our Farms and Town Government with relevant, contemporary framework to address the realities of agriculture and its subordinate activities in today's social and business climate. More...
Tuesday, May 3 - Letter to the Editor:  Westport has supported "right to farm" in its bylaws since 2005 as many feel farm activities are part of what makes the town unique. But the current law only speaks to growing crops and animals. Article 38 sensibly expands that definition to allow farm markets, fairs and festivals, education and farm tourism.
Tuesday, May 3 - Letter to the Editor:  Over the years, we have enjoyed many "farm based" activities that aren't strictly farming, whether it be the Harvest Festival, concerts at the Town Farm, hayrides at the vineyard, or farm to table dinners. More...
<![if !vml]>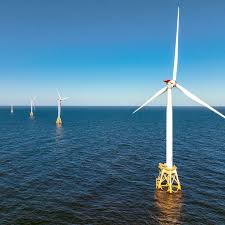 <![endif]>
Monday, May 2 – Not on my property you don't!  The potential development of the former Head of Westport garage into a Westport River Watershed Alliance educational river center has caused a property dispute for the couple owning the adjacent Old County Road land.
Neighbors concerned with the commercial expansion at the Head Landing, the property line dispute, and traffic/pedestrian safety have formed a Neighborhood Association to monitor the development of the 1848-established public town landing.
The issue will now come before tomorrow night's annual Town Meeting.
By petition, Sam Riley and Kristie Furrow have asked for a formal easement to access their property on 497 Old County Road. The selectmen have placed a similar article on the annual Town Meeting warrant. Both articles respectively will be articles 36 and 37 on the annual Town Meeting warrant this Tuesday night.
Since 1795, the home could only be accessed through town-owned property at the Head of Westport Landing. This issue came to light when the WRWA purchased the old garage building and launched plans for a center. More...
Monday, May 2 – Hello, McFly!!! Marty McFly of Back To The Future fame may be the first to maneuver a futuristic hoverboard, but 37-year-old, Franky Zapata has set the Guinness World Record for distance in the air.
<![if !vml]>
<![endif]>
The frisky Frenchman traveled 7,388 feet, more than a mile, and a lot higher over the water than McFly.
<![if !vml]>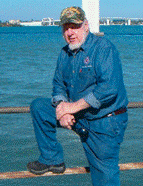 <![endif]>Watch amazing video of Zapata's hoverboard flight!
The folks at Guinness World Records reported on its website that 37-year-old Franky Zapata traveled 7,388 feet off the French coastal town of Sausset-les-Pins on Saturday at a height of 165 feet above the surface of the Atlantic.
It was reported that a Guinness World Records official was on hand for the flight and determined that it beat the previous record of 905 feet set last year by Canadian Catlin Alexandru Durur.
Zapata, a jet ski champion, achieved the new flight on a craft developed by his company Zapata Racing. He also held an earlier Guinness record for doing 26 backflips with a water jet pack in a single minute.
<![if !vml]>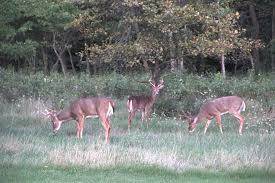 <![endif]>Sunday, May 1 - Illustrated lecture explores southcoast region's first golf courses.
Dartmouth Historical & Arts Society president Bob Harding presented an interesting look at the history of the region's earliest golf courses at an April 24th lecture entitled "Telling the Old, Old Story… of Golf on the South Coast" that was of particular interest to the older golfers in <![if !vml]>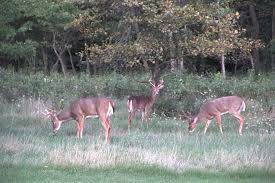 <![endif]>the audience at the Russells Mills Schoolhouse.
EverythingWestport's special correspondent, Robert Barboza reports on four of the southcoast area's first golf courses and where they are today.  More...
Sunday, May 1 – WLCT's Outreach and Stewardship Coordinator, Brendan Buckless, of Westport Land Conservation Trust successfully completed the 3-day Training Workshop for the Keystone Project, held at the Harvard Forest in Petersham, April 14 -17.   
The Keystone Project is designed to stimulate forest landowners and community opinion leaders to be advocates of sound forest conservation, and to help inform the land management and conservation decisions of their friends, neighbors, organizations, and communities.
More than three-fourths of all woodland in Massachusetts is owned by thousands of private families and individuals. Much of this land is at risk of conversion to developed uses. More...
Sunday, May 1 - Today is May Day, a celebratory time that got its start as an ancient <![if !vml]>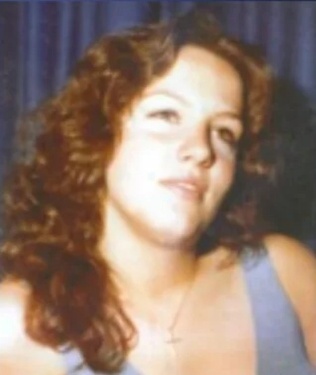 <![endif]>Northern Hemisphere spring festival and now usually is a public holiday; it is also a traditional spring holiday in many cultures. Dances, singing, and cake are usually part of the celebrations that the day includes.
However, in the late 19th Century, May Day was chosen as the date for International Workers' Day by the Socialist of the Second International to commemorate the Haymarket affair in Chicago.
In those countries that celebrate International Workers' Day, the day may also be referred to as "May Day" but it is a different celebration from the traditional May Day.
For all you seniors out there, do you remember making and swapping May Baskets in grade school?
Sunday, May 1 - Authorities and volunteers search woods for missing Little Compton man.  Authorities scoured the woods surrounding a Little Compton home for a man who has been missing since Tuesday.
Michael Godles, 39, was last seen walking towards the woods in the backyard of the home he shares with his mother.
<![if !vml]>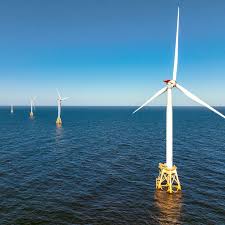 <![endif]>Little Compton police, with help from the Rhode Island State Police K9 Unit and volunteers, searched the woods Saturday during daylight hours looking for Godles. In total, twenty-five volunteers and ten K9 dogs searched with police for nine hours.
K9 dogs have been searching for Godles since Friday, after his mother reported him missing.
A helicopter from the US Coast Guard was even brought in to search the approximately 500 acres of land.
Little Compton Police Chief Antone Marion says an undisclosed illness is the reason for the massive response and search effort since Friday.
"Because of his medical condition, and Michael not having his medication, time is of the essence."
Anyone with information on Godles' whereabouts ise asked to contact Little Compton Police at 401.635.2311.
Saturday, April 30 - Join the WLCT Saturday Trail Team! The Westport Land Conservation Trust started an informal volunteer party called the Tuesday Trail Team last year. Each week since, this group of a dozen or so community members has met to open up new trails, improve wildlife habitat, and enjoy the outdoors. 
<![if !vml]>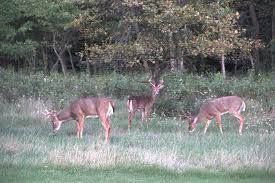 <![endif]> "The Trail Team is in one part good exercise; in one part learning about the Westport Land Conservation Trust and its mission; in one part meeting new people and working together with them; and in all parts personally rewarding," said Trail Team volunteer Sally Godfrey.
 "We are a small non-profit organization that manages over 650 acres of land open to passive recreation spread across 10 destination properties throughout town," said Ryan Mann, Executive Director of WLCT.  "Our vision for each property is to promote wildlife habitat, clean drinking water, and welcoming spaces for the public. The Trail Team volunteers are making a once distant vision an immediate reality. I encourage all community members to get out on their local trail and see first-hand the tremendous service that your neighbors are fulfilling."   
The Saturday Trail Team will begin meeting at 9:15 am at the Westport Town Farm, 830 Drift Road, on May 7th and continue throughout the summer. For more information or to join the team, contact: Brendan P. Buckless, Outreach and Stewardship Coordinator; Westport Land Conservation Trust; 508.636.9228; Brendan@WestportLandTrust.org.
Friday, April 29 - Westport native, Jason Alden wins Master Shifter-Kart Class season opener at F1 Boston.
<![if !vml]>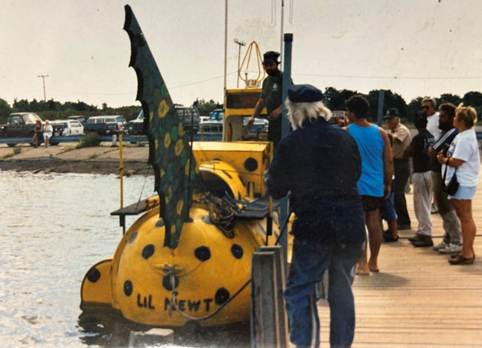 <![endif]>
East Bridgewater - In a nail-biter of high-performance kart racing with a dramatic twist, 43-year-old Jason Alden went to the inside on the "fountain" hairpin turn on the 16th lap, muscled into the leader's line, passing him, and quickly navigated through heavy, slow traffic to take the checkered flag at the season-opening "Master Shifter-Class event" at F1 Boston, East Bridgewater.
After running a close second for the first 15 laps, Alden drafted the leader through the "fountain's" chicane executing a very risky passing maneuver to the inside on the hairpin.
<![if !vml]>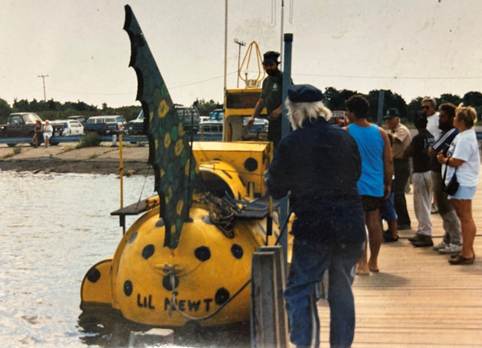 <![endif]> <![if !vml]>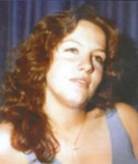 <![endif]>
A world-ranked driver, Alden also took 6th place in this month's Sofina Foods US Open at Nola Motorsport Park, Florida.
Karting is commonly perceived as the stepping stone to the higher ranks of motorsports, i.e., NASCAR Sprint Cup Series and NASCAR-sanctioned short track races held on dirt and asphalt tracks of all shapes and sizes.
Shifter karts with a 250 cc two-stroke single cylinder with 5 and 6-speed gear boxes typically produce 65 hp and are capable of 140 mph.
More with photos...
Friday, April 29 - Brockton casino shot down by Gaming Commission.  The state Gaming Commission Thursday rejected plans for a $677 million Brockton casino, dashing hopes for an economic catalyst in one of the state's poorest cities and clearing the field for a tribal casino in nearby Taunton.
<![if !vml]>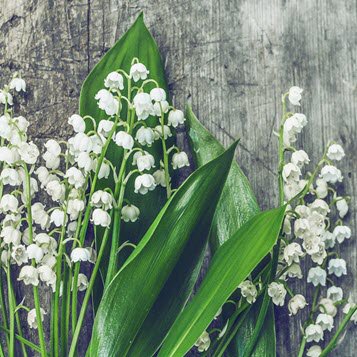 <![endif]>
The 4-1 vote ends the year-long effort by Mass Gaming & Entertainment, a partnership of Chicago-based developer Neil Bluhm and local businessman George Carney, to build a vast casino-hotel complex on the grounds of the Brockton Fairgrounds. More...
Friday, April 29 - Newly elected Westport School Committee vice chair questions board's practices. Forty percent of the School Committee's membership changed after the annual Town Election and more changes came during Tuesday's first meeting after the election.
The school board voted to make recently elected Margot Desjardins its vice chairwoman while former vice chairwoman Nancy Rioux has moved up to chair.
However, the committee stalled on appointing members to certain subcommittee groups and to the secretary positions. Desjardins noted that a few of the committees — the Policy and Budget subcommittees — do not have a clear charge or description.
"I saw no charge for the policy subcommittee and it deals with the most significant piece of school committee business, which is creating a policy," Desjardins said. More...
Monday, April 25 – Eye on the Catch: New Bedford becoming hub for emerging fishing technology.
Last March a who's who list of port officials and technology gurus met at The Black Whale restaurant on New Bedford's waterfront for an informal lunch.
The results? A consensus that high-tech gizmos, toughened for ocean use and placed on fishing boats could collect better data on ocean water temperature, salinity and more, exclusively for the fishermen who own them.
The subject was Internet of Things (IoT), generally defined as the merging of physical objects with connected, network technology.
Sounds far-fetched, but read on. More...
Monday, April 25 – Meet the new boss, same as the old boss? Selectmen met Last Monday night and their first order of business was a reorganization of their board. Michael R. Sullivan, on a second motion, was elected Chairman; former Chairman Craig Dutra was selected as Vice-Chairman.
Sullivan was previously vice-chairman.
In a now traditional selection, rookie Shana Shufelt was nominated as Clerk, which she graciously accepted.
<![if !vml]>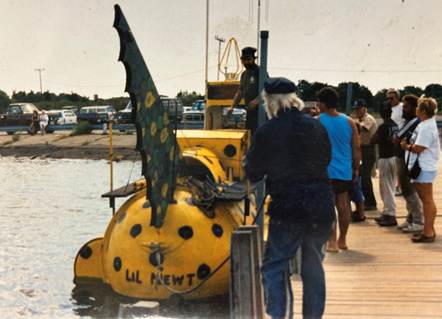 <![endif]>
Above, from the left: Shana Shufelt, Steven Ouellette, Craig Dutra, Antone Vieira, and R. Michael Sullivan.
Monday, April 25 - Westport Land Trust recognized at 4th Annual Massachusetts Service and Volunteer Day at the State House.
Westport, Massachusetts – Last Thursday, April 14, Westport Land Conservation Trust outreach and stewardship coordinator, Brendan Buckless, gave a brief speech regarding his 2014-2015 service term as an Environmental Educator for the Buzzards Bay Coalition on behalf of the Massachusetts Service Alliance and Commonwealth Corps to members of the Massachusetts Senate and House of Representatives. More...
<![if !vml]>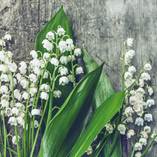 <![endif]>
Sunday, April 24 – Selectmen noted this week the passing of Westport <![if !vml]>

<![endif]>former Fire Chief, George E, Dean on Tuesday, April 12th. Born in Westport, the lifelong Westport resident was appointed fire chief in 1972 and served until his retirement in in 1982. Mr. Dean was a founding member of the Westport Permanent Fire Fighters Local 1802, a founding member of the Greater Emergency Medical Services, and was Past Master of the Noquochoke A.F. & A.M. Masonic Lodge.
Mr. Dean enjoyed life in Westport, especially town politics, where is served on the Westport Finance Committee for many years.
Friday, April 22 – 41-article warrant approved for Town Meeting. Selectmen at their last meeting accepted and closed the Warrant Articles for the upcoming May 3 Town Meeting on May 3rd.
Click here to review warrant. PDF
<![if !vml]>

<![endif]>
Photo |EverythingWestport.com
Thursday, April 21 -  Westport Middle School – repurpose for non-school use, rebuild new middle school, or simply demolish, focusing instead on a new Junior/Senior High School. All expensive options to be sure for a town that can't pass a Proposition 2 ½ override or balance its budget on existing revenues.
Thursday, April 21 -  Town Meeting Warrant 'Article 38' Information Session at Westport Grange on Thursday, April 28th starting at 6:00 p.m.
Westport voters, farmers and Town Board Members are encouraged to join representatives from the MA Farm Bureau, Westport Agricultural Commission, MA Farm Wineries and Growers Association and South Eastern Massachusetts Agricultural Partnership at the Westport Grange on Thursday, April 28th at 6:00 p.m. for an information session regarding Article 38 on the Town Warrant for the upcoming Annual Town Meeting.
Article 38 which seeks to clarify the guidelines for agriculture and agritourism by restating the definition as set forth in the MA General Laws by the Commonwealth of Massachusetts will be voted on at the Tuesday, May 3rd Westport Town Meeting.
Westport has been a 'Right to Farm' Community since 2005 when the Right to Farm guidelines were adopted in the General By-Laws of the Town. The proposed article seeks to reinforce Westport's' commitment to maintaining its agricultural past, present and future by including the same guidelines in the Zoning by-laws.
Westport Grange, 931 Main Road, Westport from 6:00 to 8:00 p.m. More...
Tuesday, April 19 – Reorganization, town's tax levy, assessors on <![if !vml]>

<![endif]>the hot seat, and Westport Selectmen welcome a new member, Shana Shufelt to the board at tonight's Selectmen's meeting which will start at 6:00 p.m. at Town Hall.
Their first order of business will be reorganizing the officers. Then, a tame agenda faces the new board; setting the town's tax rate, discussing a MOU (memorandum of understanding) with the state's Department of Revenue DLS (Division of Local Services) which requires several actions that the Board of Assessors will need to implement in the coming year.
One high point – Westport's tax base experienced twice the "new growth" than anticipated which should help the town's troubled budget.
This and more at tonight's Selectmen meeting.
Click here to review agenda and Town Administrator's Report. 
<![if !vml]>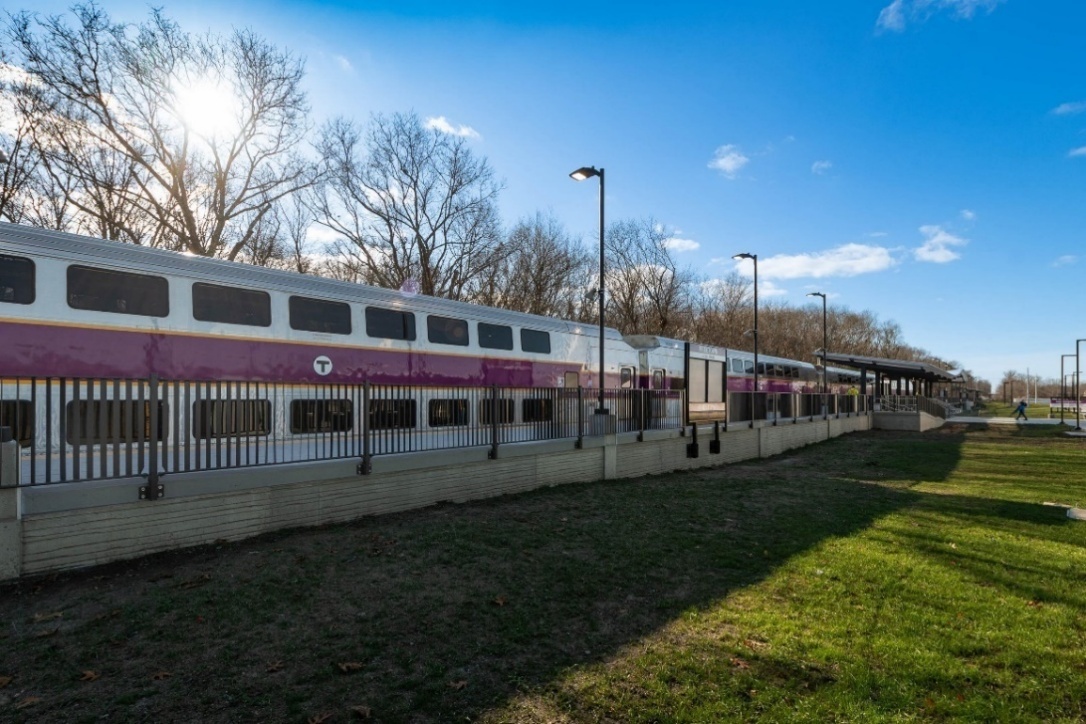 <![endif]>
Monday, April 18 – Gary Hoyt sweeps awards at WAG's "Coastal Light" Spring Open Juried Art Show. Westport - Honorary judge Samantha Ladd of Osprey Sea Kayak took her time scanning, studying, and pondering before finally picking her interpretation of the best interpretation of the show's theme from the 55 juried entries.
It proved a difficult process as "they are all so good," Ladd said.
Her winning selection? 'Dead Calm' by Gary Hoyt.
<![if !vml]>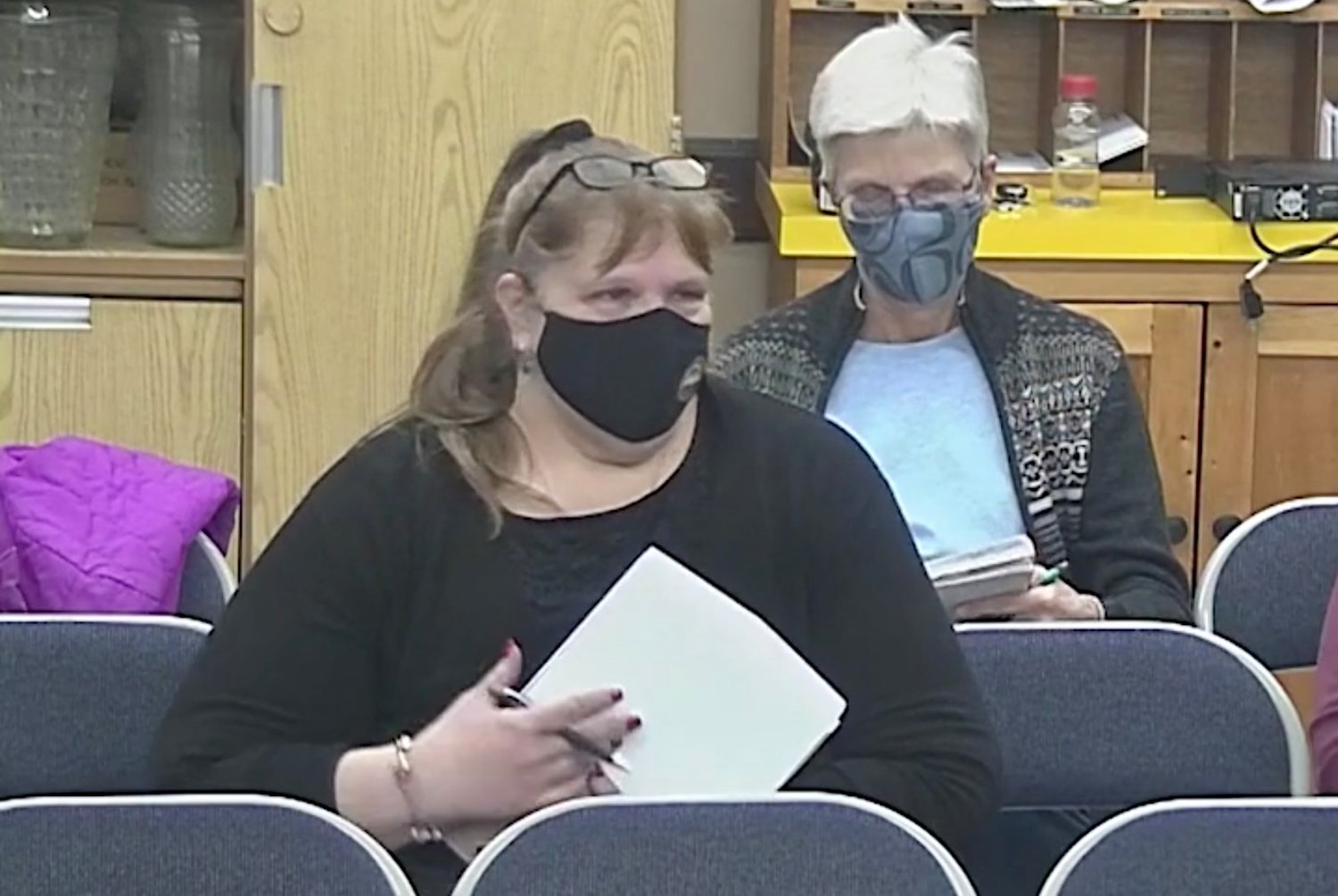 <![endif]>"'Dead Calm' has raw energy. I feel like I'm in it. Power of the coastal storm," Ladd said in making her pick.
Click here to view video of the recent Westport Art Group's art show including all the winning entries.
The juried show was open to all artists working in oil, watercolor, acrylic, pastel, photography, mixed media, collage, hand-pulled prints, and digitally-assisted art.
85 entries were eventually winnowed down to 55 by Tiverton artisan, Kelly Milukas who judged the artwork for exhibition in the juried show.
All work highlighted the show's theme, "Coastal Light."
Gary Hoyt won awards for: Best Interpretation of the Theme, First Place in Mixed Media, and an Honorable Mention.
WAG instructor Robert Abele also shined with an honorable mention in Mixed Media, and first prize in the category Painting.
This photographer's pick for most interesting and well-executed entry was also an Alternate Honorable Mention in Mixed Media; 'Early Morning Workout' by James Constantine. "The dance of light and pattern on water is very good," Milukas said.
Monday, April 18 – Southcoast VNA taking registration for 13th annual Camp Angel Wings. FAIRHAVEN— Southcoast Visiting Nurse Association, known in the community as Southcoast VNA, will host its 13th annual bereavement camp, Camp Angel Wings, in July. This is a meaningful, fun-filled, two-day camp experience for children and teens, ages 6 through 15, who are grieving the loss of a loved one. The camp will be held on July 16th and 17th from 8:30 a.m. to 3:30 p.m. at Camp Welch in Assonet. More...
Monday, April 18 – Volunteers plant new fruit trees at the Mill Pond Community Grove. On Saturday, April 16th, community members and the Westport Land Conservation Trust planted new fruit trees for the second year in a row at the Mill Pond Conservation Area; most were plum trees.
The effort was led by volunteer Emily Vogler, a landscape architect who teaches at the Rhode Island School of Design.
<![if !vml]>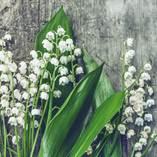 <![endif]>
Above: Volunteer Emily Vogler assists volunteers in the planting of a plum tree; a row of six were planted. Photo | EverythingWestport.com
"Many towns have community gardens where individuals have plots," said WLCT Executive Director, Ryan Mann. "This is an attempt to bring the community together under one plot. In a few years we hope that the public will be able to take a walk here and pick an apple along the way."
Future plans also include a public garden where residents are free to pick the vegetables. More with photos.
Sunday, April 17 - CHICAGO — A new poll shows that most Americans surveyed are happy with their friends and family, feel good about their finances, and are more or less content at work, according to a news report from Associated Press. It's government, particularly the federal government, that's making them see red.
Almost 8 in 10 of those questioned in an Associated Press-GfK poll say they're dissatisfied or angry with the way the federal government is working; while about the same proportion say they're satisfied or enthusiastic about their personal lives. Republicans are far more likely to be angry — half of GOP voters, compared with about one-quarter of Democrats or independents — and those Republicans are much more supportive of Donald Trump, the front-runner for the party's presidential nomination. More...
Friday, April 15 – Fish Commissioner, me, really? Well, apparently Westport's Peter Kastner was elected Fish Commissioner, and he wasn't even running for the position.
Kastner had been a former Fish Commissioner.
Town Clerk, Marlene Samson said a final hand-counted vote tally from last Tuesday's annual town election showed Kastner receiving 22 write-in votes.
So, what does a Fish Commissioner do anyhow?
Probably not what you think.
According to town records, the three town Fish Commissioners are responsible for monitoring and managing the town's herring runs which includes periodic inspections, clearing and maintenance of Adamsville Dam, Cockeast Pond, Forge Pond, Kirby Brook and Sam Tripp Brook.  They monitor the numbers of herring and document their findings.
The three commissioners develop and support a public awareness in preserving natural herring runs in Westport.
Thursday, April 14 - Local Verizon workers join in strike.  NEW BEDFORD — Seven hundred Verizon employees from Brockton to New Bedford, Fall River, the South Shore and Cape Cod and the Islands joined the 39,000 striking company workers along the East Coast on Wednesday morning, said Eric Hetrick, business manager for IBEW 2322, which represents some of workers.
Striking employees include clerical, linemen, cable slicers, installers, service representatives, central office personnel and technicians, Hetrick said. More...
Thursday, April 14 - Christopher Morton, 24, killed in motorcycle crash with garbage truck on American Legion Highway in Westport. A Rhode Island man has died after the motorcycle he was operating crashed with a trash truck in southeastern Massachusetts.
Authorities say 24-year-old Christopher Morton, of Tiverton, Rhode Island was riding on American Legion Highway in Westport at about noon on Wednesday when the garbage truck traveling in the opposite direction turned to make a pickup. The motorcycle struck the rear passenger side of the truck.
Morton was taken to a hospital where he died. It wasn't clear if Morton was wearing a helmet as Rhode doesn't require it.
Rhode Island requires that a motorcycle helmet be worn by anyone who is under 21 and operating a motorcycle, regardless of their level of experience, and by all passengers. Also required are all "new" motorcycle operators, regardless of age, for one year from the date of issuance of their Rhode Island motorcycle license.
The truck driver was not injured.
The road was closed for more than three hours. The investigation is ongoing and no charges have been filed.
Thursday, April 14 - Big steps for medical marijuana sites in Fairhaven, Freetown.
Westport Selectmen turned their back on two applications.
FAIRHAVEN — Plans for two medical marijuana facilities on the SouthCoast took big steps forward Wednesday, as a Colorado-based company... more.
Tuesday, April 12 – 9:00 p.m. Resurgence of the South. Shana Shufelt wins Selectman's seat, upsetting two-time incumbent Richard Spirlet when what can only be described as an apathetic electorate in the three northernmost precincts failed to show up at the voting booths to support the likable and hardworking Spirlet.
Westport Water Resource Management Committee guru Bill Harkins slam dunks a win in the three-way race for one seat on Board of Health; the seat was left open when BOH member Sean Leach abruptly resigned a few months ago.
<![if !vml]>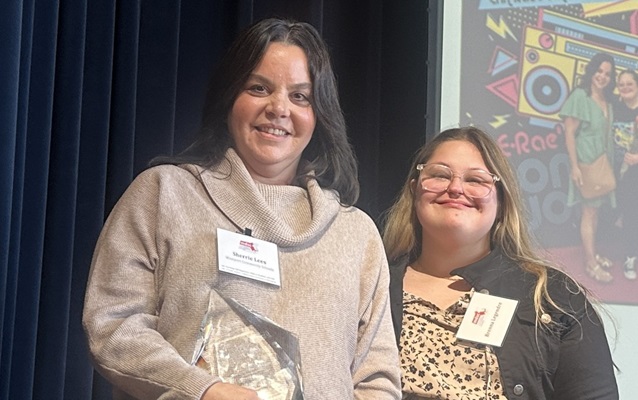 <![endif]>
Above: Board of Health candidate Bill Harkins is sworn in by Town Clerk Marlene Samson just after his landslide win.
Harkins beat back two capable challengers by a wide margin (1002 votes against Phil Weinberg's 673 and Heather Salva's 404.) Harkins handily won four of the five precincts, losing Precinct Five by only 48 votes.
Incumbent School Committee member Melissa Pacheco is ousted from the School Committee in a squeaker after failing to receive support from the schools' unions; three candidates ran for two positions which were won by former School Superintendent Margot DesJardins and Finance Committee member Mark Carney.
The south shall rise again. Finance Committee Chairwoman Shana Shufelt overcame a 43-vote deficit in Precincts A through D to pick up a resounding overall 169 vote win in Precinct E (High School) which represents South Westport, particularly Westport Harbor.
Wet, wild, and windy weather coupled with an anemic north Westport turnout cost the three-peat re-election of the popular Spirlet to a highly mobilized South Westport.
A later than normal opening of the polling stations (10:00 a.m.) probably contributed to a lot of working Westporters' failure to make a showing at the ballot box.
RECAP:
Precinct A – Ballots cast - 302 14.27% turnout
Precinct B – Ballots cast – 606 25.22% turnout
Precinct C – Ballots cast – 311 14.47% turnout
Precinct D – Ballots cast – 382 18.45% turnout
Precinct E – Ballots cast – 630 24.44% turnout
The better than average ballots cast in Precincts B (Town Hall Annex) and E (Westport High School) proved to be the difference in the hotly contested selectman's race.
Congratulations to all winners. More detailed analysis tomorrow.
<![if !vml]>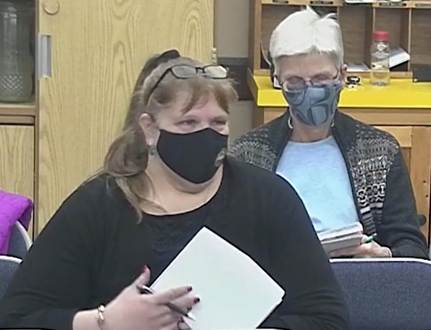 <![endif]>
Above: Politics in Westport! A friendly, just-for-fun fracas broke out between political opponents' supporters and their candidates at the Town Hall Annex polling station Tuesday afternoon. One sign was reported injured!
Tuesday, April 12 – Take your best shot in controlling rabies. Animal Control Officer Donna Lambert conducted her fifth annual Rabies Clinic on Sunday, April 10th at the Hixbridge Road Fie Station. They had their best turnout yet, "vaccinating close to about 60 dogs and cats," Lambert said.
"Rabies vaccination certificates are required to obtain a yearly dog license from Westport Town Hall," Town Clerk Marlene Samson said.
"We've issued over 500 licenses so far this spring, and they all have had their pets vaccinated. We expect over 1000 licenses before it's all said and done."
Dog Licenses are due each year by April 1st.
<![if !vml]>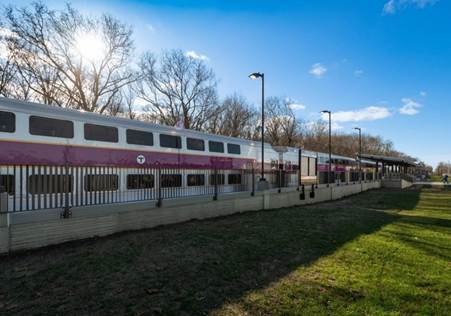 <![endif]>
Above: Dr.  Jacqueline A. Brito vaccinates Gumbo while owner, Nancy (center) and Dr. Brito's assistant calm Gumbo.
File photo | EverythingWestport.com
The vaccinations protect homeowners 'pets from infection passed to them by an encounter with rabid wildlife or other rabies-infected pets.
"The importance of getting the rabies vaccine for your pet is that rabies is a neurotropic disease," Dr. Jacqueline A. Brito said. "If your pet comes down with rabies, they can share it with you, and most people unaware of their exposure to the virus do not survive rabies."
Dr. Brito volunteered her time to conduct the clinic with two assistants.
"If you know you have been exposed when you get bitten and you know the animal was rabid, you can be treated before symptoms start," Dr. Brito said. "Once symptoms start very few people survive the disease."
"It is a state law that you have to have it done," Lambert said.
"Symptoms start becoming evident from three weeks to three months with humans and animals, depending on where they are bitten," said Dr. Brito.
Dr. Brito said when the virus gets to the brain it causes encephalitis, an inflammation of the brain.
Lambert said that you should protect your puppies and kittens at three months of age, and then give them a booster shot at one year old and then every three years; ferrets should get vaccine every year.
<![if !vml]>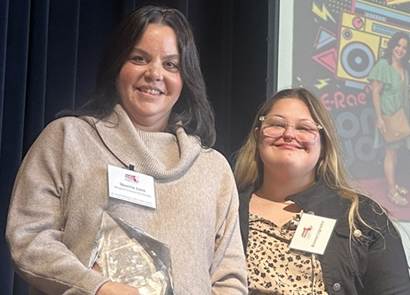 <![endif]>Monday, April 11 - Westport taking another shot at private property hunting bylaw, maybe. An article at Town Meeting in May is scheduled to revisit a bylaw proposal that would restrict hunting on private property, but selectmen wonder if it is the right course of action.
The item a year ago was narrowly approved by voters and then later rejected by the state Attorney General's office.  More...
Monday, April 11 - The Masters doesn't begin until the back nine on Sunday! England's Danny Willett's flawless play and Jordan Spieth's collapse on the par 3 12th hole gave the Europeans their first Masters victory in 17 years.
Nine holes away from another wire-to-wire victory, the defending Masters champion threw it away Sunday with a collapse around Amen Corner that was shocking even by Augusta National standards. With a five-shot lead heading to the 10th tee, he dropped six shots in three holes and could never catch up.
More today.
<![if !vml]>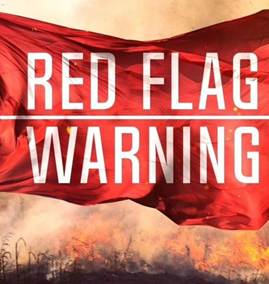 <![endif]>
Sunday, April 10 - Beach Avenue closed! Exercising an extra measure of caution, Westport Highway Surveyor Chris Gonsalves shuttered the troubled seashore road when unsconfirmed reports of vehicles getting stuck in beach sand washed up and over the far east end due to Friday's windy, high surf, stormy weather.
"I'm talking to the Conservation Commission about reopening," Gonsalves said.
The last couple of hundred feet of Beach Avenue is covered with about six inches of beach sand deposited from turbulent wave action.
More later today with photos.
<![if !vml]>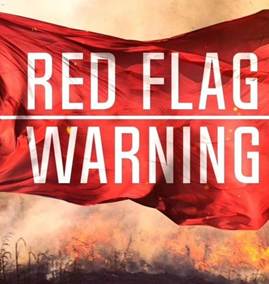 <![endif]>
Sunday, April 10 -  Board incumbent, Finance Committee chair square off for Westport selectman seat
WESTPORT — Selectman Richard Spirlet is vying for a third term on the board and recently said at a candidate's breakfast that the town's... more.
Saturday, April 9 – Oh, say it isn't so! Your Netflix is about to get a <![if !vml]>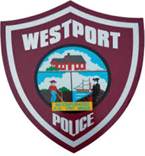 <![endif]>little pricier, according to an article in the Boston Globe.
When Netflix raised its prices in May 2014, its previous users were grandfathered in — allowed to pay $8 per month, at least until 2016.
Well, it's April 2016 and next month, grandfathered customers will say their goodbyes to $7.99. Starting in May, all subscribers will pay $9.99, or two extra dollars, for the streaming service.
While the increase is less than the 60 percent price hike in 2011, most of Netflix's users don't know that their bill is about to go up!
Saturday, April 9 – Debris on de beach <![if !vml]>
<![endif]>road! Chris Gonsalves did not need the reports Friday to know that the storm from the night before deposited a ton of debris onto East Beach Road.
Gonsalves, the highway surveyor, began his day at 7:00 a.m. and directed workers to start removing the stones and dirt so that the road would be accessible.
Photo | EverythingWestport.com
"It happens frequently, whenever there's a high tide and a storm," he said. "We are just taking out the material deposited. It's just debris and didn't deteriorate the road." More...
Saturday, April 9 – Speaking of East Beach Road, the Dartmouth Historical & Arts Society will present 'The Buildings of old East Beach' before the 1938 Hurricane' on Sunday, April 10th.
Featuring speaker David Jones, the talk starts at 6:30 p.m. at the Russells Mills Schoolhouse, 1205 Russells Mills Road, Dartmouth.
David Jones will take local history buffs on a photographic walk down Memory Lane, better known as East Beach Road, in an illustrated lecture on "East Beach before the Hurricanes."
More information in Event Listings.
<![if !vml]>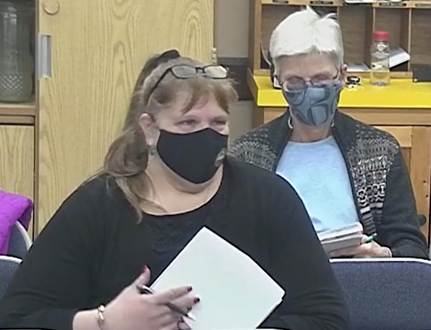 <![endif]>
Friday, April 8 – To the editor: Bill Harkins brings critical skills to the Westport Health Board.
I am writing this note as a concerned citizen who highly recommends the election of Bill Harkins to the Westport Board of Health (BOH).  I have known Mr. Harkins for many years and have a good sense of his love and commitment for this community and concern for its future, being a long time resident. As I will show, he has the experience and proven track record of achievement to excel in this position. More...
Friday, April 8 - WLCT receives meadowland grant. The Westport Land Conservation Trust has received grant funding from the Massachusetts Division of Fisheries and Wildlife to complete a grassland meadow restoration at the recently expanded 157-acre Herb Hadfield Conservation Area. More...
<![if !vml]>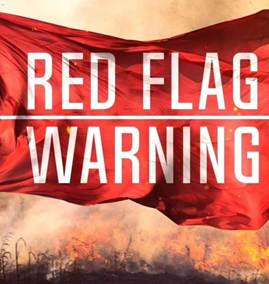 <![endif]>Thursday, April 7 – Ok all you armchair golfers – look to Augusta! The Masters Championship started today, and it started without the winningest majors' champion since Jack Nicholas. Tiger Woods will sit out the 80th playing of the tournament Bobby Jones built.
And Arnold Palmer joins Woods behind the ropes.
Jordan Spieth isn't ready to end his reign as Masters Tournament champ. The Texan opened today with a bogey-free round of 66 to take the first round lead in defending his title.
Danny Lee and Shane Lowry finished in a tie for second place after shooting 4-under 68, and the star-studded cast of Paul Casey, Soren Kjeldsen, Ian Pouler, Sergio Garcia, and Justin Rose all shot 3-under 69. Rory McIlroy faltered late and finished with a 70.
Thursday, April 7 – Tell me it ain't so Joe! Hey you Route 88 <![if !vml]>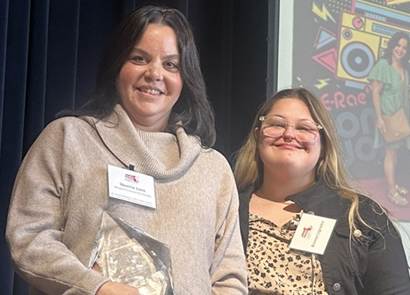 <![endif]>commuters going or coming from work. Forget that second cup of morning coffee – MA DOT will be performing substructure repair on the bridge carrying Route 88 traffic over Route 177 and will cause detours for motorists during the next three months.
The detour is scheduled to begin on Sunday, April 24th to allow for resurfacing and related work on Route 88. Work hours are scheduled for Sundays through Wednesdays from 7:00 p.m. to 5:00 a.m.
Thursday, April 7 – 'We did it!' Tribe breaks ground on Taunton resort and casino. With a tent filled to capacity with tribal members, financial backers and politicians, Cedric Cromwell was elated and nearly beside himself with joy. "This is a historical day in the tribe's history. It's a signal that something great is about to happen," Cromwell said Tuesday morning.
Cromwell at one point exultantly said, "We did it! We did it!" More...
Thursday, April 7 – Get your checkbook out Westport property owners. On an average, the town's town property valuation has gone up 4.6 percent, according to the most recent assessors' data.
But, that doesn't mean all properties have increased in value since the last valuation, according to the assessors' department.
Yah, right. And the moon is made from green cheese! More...
Click here to view your assessment.
To view a property card online, click assessors under the tab – Boards and Committees - on the town web site; click on GISMaps; click search and enter an address. On the left side, will be the Valuation. To print the Property Record Card click the Property Record button on the left side of the web page.
It's a little confusing but it works!
No computer or iPhone? Property evaluations will also be available in list form at the Assessor's Office from 8:30 am. - 4:00 pm. weekdays until April 13th and also at the Westport Free Public Library during their business hours.
Thursday, April 7 – To the editor: Phil Weinberg sites his career, professionalism and experience in seeking Board of Health seat.
"My opponent for the seat on the Westport Board of Health, Bill Harkins, recently wrote to criticize my performance as Regional Director for the Southeast Region at the Mass. Department of Environmental Protection.  Of the two criticisms he raised, one is unfounded while the second underscores his misunderstanding of how to solve complex problems with real world solutions that serve the public health and the best interests of taxpayers." More...
Wednesday, April 6 - Westport selectman continues push against marijuana legalization.
<![if !vml]>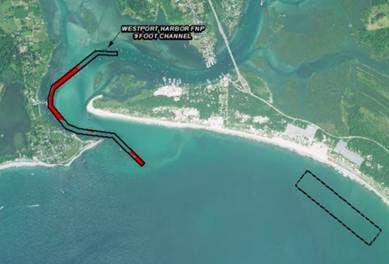 <![endif]>In Selectman Richard Spirlet's 36 years in law enforcement, he was involved in hard drug raids. In all those raids, he recalls, the arrested parties almost always had marijuana in possession.
Spirlet, a retired police captain, is one of five selectmen who took a unanimous formal vote two weeks ago against the referendum for this fall's election ballot seeking to legalize recreational marijuana in the state. Selectmen agreed to draft a letter and send it to sources such as the Massachusetts Municipal Association. More...
Wednesday, April 6 - WESTPORT — Bicyclists in Southeastern <![if !vml]>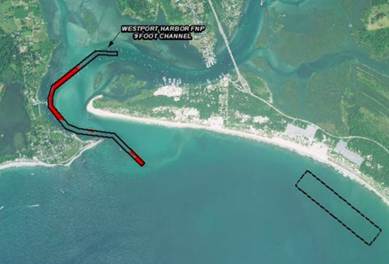 <![endif]>Massachusetts have long envisioned a world where they can pedal pretty much anywhere. Now that vision is getting closer to reality.
"We are here today to build a bike culture," Bob Espindola said at the SouthCoast Bikeway Alliance's sixth annual bike summit. "It's really important to keep people engaged."
The summit, held at White's of Westport, attracted cyclists from throughout the region more...
Tuesday, April 5 – To the Editor: WWRMC chairman stresses judgment, experience as key factors in Board of Health race.
"There are several important issues facing Westport including Water and Sewer proposals, Noquochoke Village septic system issues, and landfill capping using contaminated material in the past and now being forced on Dartmouth.
I am not a proponent of water and sewer and feel that there are many alternatives available which need to be researched and utilized before we entertain any thoughts of saddling the town with the cost of this expensive infrastructure. Fall River is facing steep increases in water and sewer fees that will challenge home ownership in the Spindle City."
Monday, April 4 – To the Editor: In my opinion, the town is lucky to have the chance to elect Shana Shufelt to the Board of Selectmen. 
I had the pleasure of serving on the Finance Committee with Shana Shufelt for five years. She brought youth. She brought new ideas.
Monday, April 4 – The Friends of the Westport Library have published their Spring 2016 newsletter. Click here to read the newlettter. Helen E. Ellis Case will celebrate National Poetry Month in April with publications by local poets.
On exhibit in the Manton Room for April: Macomber second graders share sewing and designing skills from their two-year quilt project.
Sunday, April 3 – Shootin' for the big time: Westport's Ted Bolduc, pro wrestler, is on the WWE's radar screen.
Two years ago, Ted Bolduc was ready to hang up his wrestling tights and boots. Now he's flirting with the big time.
My how times have changed.  More...
Sunday, April 3 – Westport selectman speaks out. "If Westport <![if !vml]>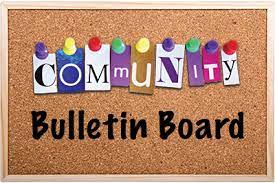 <![endif]>were to legalize marijuana, it would send a message in the community, and especially to our children; that the drug marijuana is acceptable. Drugs are addictive, even though marijuana is considered a 'soft drug', it is still addictive. The use of marijuana usually leads to the use of 'hard drugs', which is why it is called a 'Gateway' drug. It is the opinion of this selectman, and the Westport's Board of Selectmen, that it is in everyone's best interest to avoid exposure to risk, and protect citizens' health."  More...
Richard Spirlet is running for re-election to the Westport Board of Selectmen.
Sunday, April 3 – Third time not a charm for New Bedford's Daniel DaCruz Pedro.
The New Bedford man was arrested and charged with multiple break-ins<![if !vml]>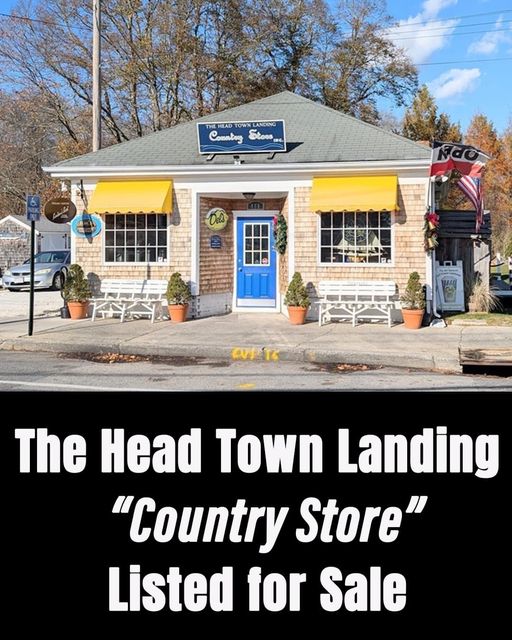 <![endif]> at a Westport Gas station.
Westport Police say Daniel DaCruz Pedro, 39, broke in to the gas station three times in just four days and stole lottery tickets.
Inset: police photo
The suspect was caught on video smashing the windows of the gas station located on 634 American Legion Highway. Police responded to alarms on March 23, 24, and 26, all between 9:30 p.m. and 12:00 midnight.
The suspect is well know to New Bedford Police and had an active arrest warrant for larceny over $250 out of New Bedford District Court. Officials also discovered the suspect was operating a stolen GMC pickup truck which was later recovered in New Bedford.
DaCruz Pedro was arrested Friday at his home in New Bedford his arraignment scheduled for Monday, April 4th at Fall River District Court.
Detective Ryan Nickelson lead the investigation that obtained video surveillance and photos from Westport Gas and other locations.
Pedro was booked on charges of three counts each of destruction of property over $250, larceny from a building, breaking in and entering at nighttime, and receiving stolen property.
Saturday, April 2 – Letter to the Editor: Bill Harkins most experienced to serve on Westport Board of Health.
<![if !vml]>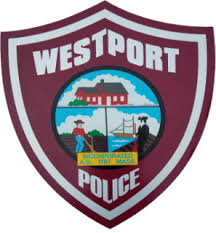 <![endif]>Bill Harkins is a longtime Westport resident who serves all of Westport with his leadership on the Westport Water Resource Management Committee, and now is a candidate for the Board of Health.
Electing Bill Harkins to the Board of Health will complement the existing strengths of a dignified Board whose tasks determine our future.  More...
<![if !vml]>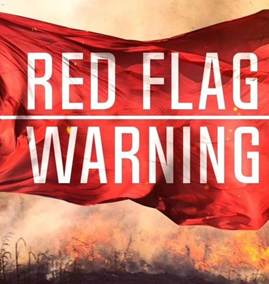 <![endif]>Saturday, April 2 – 14-year-old boy Westport's next 351 Ambassador. Adam Charest was in the cafeteria when the lunchtime announcement came over the intercom: he would be Westport's next 351 Ambassador.
Photo | Jason Protami
"It was overwhelming, really an honor," the 14-year-old said of the chance to represent his town to the rest of the state.  More...
Saturday, April 2 – To the Editor: Residents express support for Phil Weinberg for Board of Health.
We want to express our strong support for Phil Weinberg, who is running for the Westport Board of Health.  Phil's personality and experience qualify him uniquely for this role. More...
Saturday, April 2 – 29 percent sewer rate increase sought in Fall River. For those Westporters who are concerned with the potential cost of installing public sewer lines in the north end of town, as well as the cost of maintaining that infrastructure, they may be in for a rude awakening. 
The average Fall River single family home may experience this year annual increases ranging from $425 to $560. More...
That sticker shock may motivate Westport leaders to refocus on alternative septic systems designs that can reduce nitogen pollution in Westports impaired waters.
Saturday, April 2 – The Donald campaigns in Westport!  Leading Republican presidential candidate, Donald Trump and a contingency of his caricaturized supporters wave to passersby on Charlotte White Road in Westport.
Noted junkyard artist and political provocateur, master of the sculpted parody, Roger Chandanais is never at a creative loss for tweaking the nose of local political correctness.
His latest creation is an eye-catcher for sure.
It's EverythingWestport's Photo of the Week.
<![if !vml]>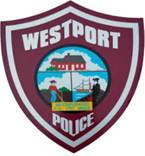 <![endif]>
Click here to view this photo and other Photos of the Week.
Saturday, April 2 – 'Chef On A Shoestring' big hit at at the Westport <![if !vml]>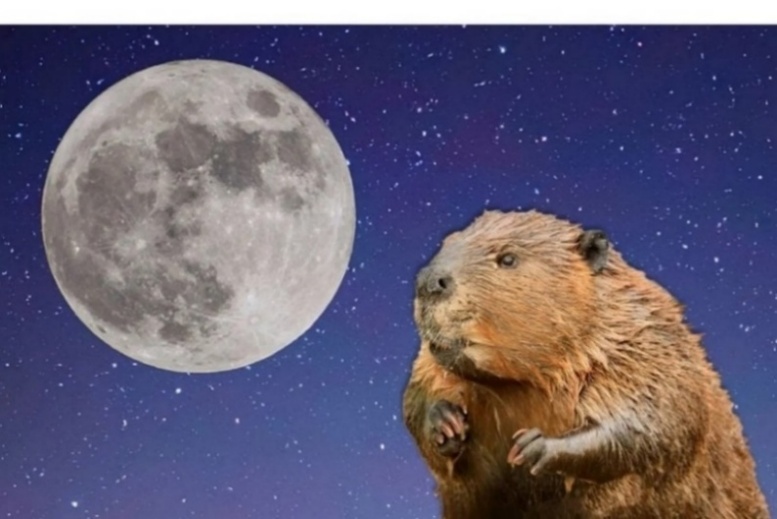 <![endif]>Senior Center. Back by popular demand, Kyle Stuart (pictured right) of Johnson & Wales University hosted the first class of the third season in preparing delicious and nutritious meals at a cost anyone can afford.
This highly entertaining and instructional series shouldn't be missed by anyone wishing to strech their food budget without sacrificing quality and taste in preparing budget-conscious meals!
This series of six classes began on Friday, April 1st and will continue each Friday for the next five weeks,
The classes start at 11:00 a.m. Call the Council on Aging at 508.636.1026 to reserve your spot in the class. Fee $16.00
<![if !vml]>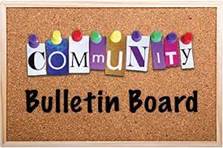 <![endif]>
Friday, April 1 – RI's 'cooler & warmer' campaign gets axed by <![if !vml]>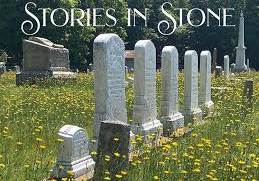 <![endif]>Raimondo. The governor also accepted the resignation of chief marketing officer Betsy Wall.
Unfortunately this is no April Fool's Day joke, although the campaign is a spectacular blunder.
Any first-year marketing student can tell you if an explanation is needed for a one-liner, you're campaign is doomed from the get-go.
$120,000 ordered returned from PR firms to the state.  More...
Friday, April 1 – Not in my yard you don't! Selectmen's election sign dispute has caused quite a stir in Acushnet.
<![if !vml]>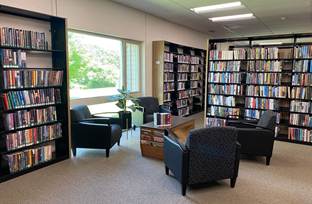 <![endif]>Westport seems for the moment to be spared that childish behavior.
In the past Westport elections haven't always been so.
Selectmen Tony Vieira experienced sign loss in his last successful relection bid, saying the thefts usually start in the remote areas first and work inward towards the center of town.
Town Clerk Marlene Samson reminds candidates that placement of election signs on town property is not allowed, and the cheeky signs will be removed.
Signs on the edges of roadways and intersections are also not allowed unless permission has been obtained from the abutting property owner; signs placed without permission will also be removed.
So place those signs carefully candidates, and may the best man, or woman, win.
Thursday, March 31 – 95 lose their jobs at local hospital.
 <![if !vml]>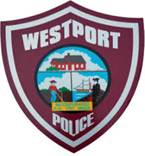 <![endif]>
Southcoast Health, the company that runs Charlton Memorial Hospital, has laid off 95 employees.
The action follows a $30 million loss in fiscal 2014 and a 6 percent increase in expenditures during the first half of this fiscal year, hospital president Keith Hovan explained in a letter to employees distributed Wednesday. More...
<![if !vml]>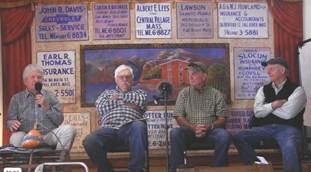 <![endif]>Thursday, March 31 - Don't drink and drive or get high in Bristol County next weekend! A "Sobriety Checkpoint" will be implemented Saturday, April 9, into Sunday, April 10, by the Massachusetts State Police on a public way in Bristol County. It will be operated during varied hours, the selection of vehicles will not be arbitrary, safety will be assured, and any inconveniences to motorists will be minimized with advance notice to reduce fear and anxiety.
The purpose is to further educate the motoring public and strengthen the public's awareness to the need of detecting and removing those motorists who operate under the influence of alcohol and/or drugs from our roadways.
The program is made possible by a grant from the Highway Safety Division of the Massachusetts Executive Office of Public Safety and Security.
Thursday, March 31 – Former School Superintendent Margot <![if !vml]>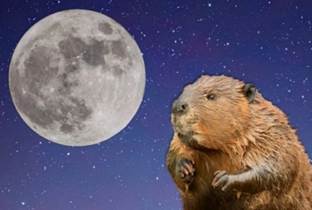 <![endif]>Desjardins announces candidacy for Westport School Committee. "My name is Margot Desjardins and I am a candidate for a seat on the Westport School Committee.
The schools have seen a lot of change in the past three to four years. Now we need to pull everyone together to reassess who we are and where we want to go. We have work to do. I am ready to hit the ground running.
I have experience in the field of education. As a teacher I developed an award winning elementary science program and was selected as a Massachusetts Teacher of the Year. I served as Westport's first curriculum director for a short time and then spent a decade as your superintendent of schools. I have also taught school in several states and was the principal/CEO of New Bedford's first charter school, a partner of the Gates Foundation's High Tech High School in San Diego."  More...
Thursday, March 31 – Now is the time to prepare, become a safer boater. The U.S. Coast Guard estimates that life jackets could have <![if !vml]>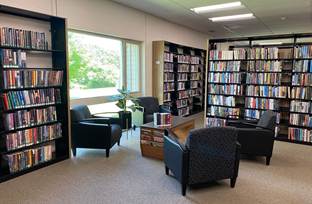 <![endif]>saved the lives of over 80 percent of the hundreds of boating fatality victims each year.
Spring is here and now is the best time to take advantage of Safe Boating training.
The local U.S. Coast Guard Auxiliary is reminding boaters to take a boating education course now before the season rush.
About Boating Safety – Starts April 12th at the Westport Fire Station, 54 Hix Bridge Road, Westport; Tuesday evenings from 7:00 – 9:00 p.m.
Course Fee - $35.00.   More...
Thursday, March 31 – Westport's top lawman restructures detectives unit, brings down local house break-ins by 50 percent. Westport police restructuring leads to drop in crime more...
Wednesday, March 30 - Sea-run brook trout get a second chance <![if !vml]>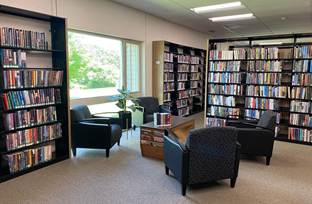 <![endif]>at survival in Westport brook. A partnership between the Buzzards Bay Coalition and Westport Land Conservation Trust (WLCT) has led to the conservation of 50 acres of forests and wetlands to help preserve some of Westport's threatened sea-run brook trout habitat.
Historically, sea-run brook trout could be found in coldwater streams all along the southern New England coast. However as a result of coastal development, Angeline Brook in Westport... more.
Wednesday, March 30 - Westport's mystery of the headless alligator! The remains of an alligator with its head severed were found <![if !vml]>
<![endif]>dumped in the woods in the area of Briggs Road and Christopher Circle in the North End of town, police said.
Inset: police photo.
Detective Sgt. Antonio Cestodio, a spokesman for the Westport Police Department, said the remains were discovered in the leaves and under some briars by a passerby walking in the area about 9:00 a.m. on March 18th... more.
Tuesday, March 29 – An editorial that appeared in today's Boston Globe says GMO labeling laws promote fear and misinformation.
But that opinion flys in the face of the Massachusetts Joint Committee on the Environment, Natural Resources and Agriculture, which has announced the release of a bill from Committee that will require the labeling of food products that contain genetically<![if !vml]>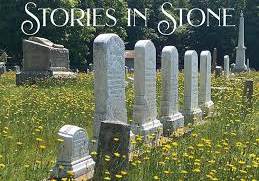 <![endif]> modified organisms (GMO).
Westport's State Representative Paul Schmid, Chairman of the State's Agricultural and Recreational Committee recently released a bill that would require labeling of food that has genetically modified ingredients, and that cleared a legislative committee on Beacon Hill early this month, moving it one step closer to passage.
That's good news for food purists, but it's an impractical and potentially burdensome solution that will cause unwarranted alarm and needless expense, according to the contentious editorial in the Globe.
The author says lawmakers should reject the bill.
But it seems consumers have reject that notion. Conneticut, Maine and Vermont have already implemented labeling; so should Massachusetts.
Click here to read editorial.
Monday, March 28 - School Committeewoman Melissa Pacheco <![if !vml]>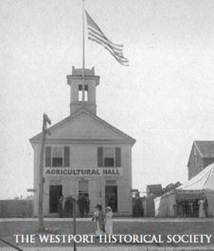 <![endif]>announces re-election bid. The life-long Westport resident cites fiscal experience, extensive education competence, and integrity.
"My name is Melissa Pacheco and I am pleased to announce that I am running for re-election for Westport School Committee."
Ms. Pacheco cites broad fiscal management experience, extensive higher education knowhow, and "is an honest, dedicated and caring individual." Pacheco is a Westport High alum, parent, and town resident.
Monday, March 28 – Westport Council on Aging releases their April issue of Evergreen. Click here to view it now.
Click here to review all other community newsletters.
Saturday, March 26 - Police with K-9 arrest man for breaking and entering at Westport liquor store.  29-year-old Nicholas J. Spanos of Somerset man was arrested after police and a K-9 unit found him hiding in a liquor store bathroom after breaking and entering early Thursday morning, police said in a press release.
<![if !vml]>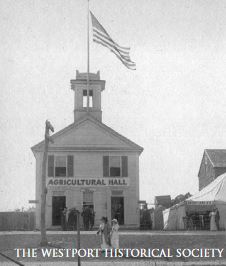 <![endif]>
The man was trying to break into the store's ATM machine with a crowbar.
<![if !vml]>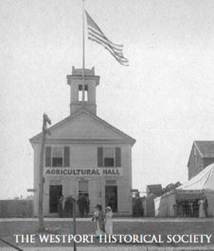 <![endif]>
Around 2:45 a.m. Thursday, Westport Police with assistance from Dartmouth police and a Fall River K-9 unit responded to Country Liquors in Westport more...
Saturday, March 26 - Not in my back yard! NIMBYs are alive and well as a proposal by Barnstable officials to ship Cape Cod's homeless to New Bedford, Fall River and other Southeastern Massachusetts cities is quickly rejected by New Bedford leaders as "foolish" and "irresponsible." More.
Thursday, March 24 – Beach Avenue gets a close shave. In what hopefully will be the last chapter in the saga embroiling Beach Avenue, the Westport Highway Department under the supervision of the town's Conservation Commission scraped and cleared windswept sand from the eastern-most 300+ feet of Beach Avenue, enhancing accessibility to Knubble Beach for handicapped and mobility-challenged Westport residents.
<![if !vml]>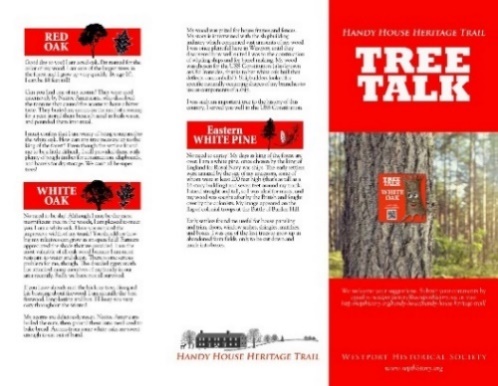 <![endif]>
Above: ConCom agent Chris Capone (center) directs the depositing of sand scraped from the road's surface onto the adjacent coastal dune.
Photo | EverythingWestport.com
Personnel from the Westport Land Conservation Trust looked on, being the largest land stakeholder abutting the road that has served vacationing residents and beachgoers since the turn of the nineteenth century.
The roadway was scraped by the highway department's frontend loader, and the giant buckets of sand were gently deposited onto the roadside coastal dunes under the direction of Westport ConCom agent Christopher "Chris" Capone.
"I issued the 'order of conditions' once comments were received from Natural Heritage," Capone told EverythingWestport.com.
The embattled seashore road has a storied history, once servicing grand vacation homes, a casino and a yacht club, to being neglected during the late 1980's when lean town budgets interrupted periodic maintenance of the roadway.   More...
Thursday, March 24 – Westport Selectmen at <![if !vml]>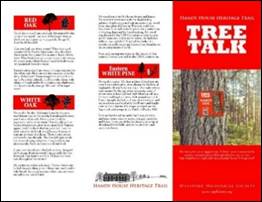 <![endif]>Monday night's meeting recognized the Westport Junior Basketball League and presented William Baraby, its first director and Tom Hancock, volunteer extraordinaire with an Official Citation of the Westport Board of Selectmen. Read official citation.
Selectmen also approved the Council <![if !vml]>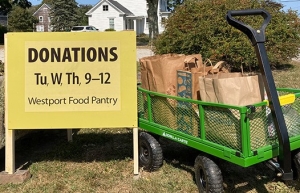 <![endif]>on Aging's appointment of Susan Sharpe as Outreach Worker, and Edmund Hicks appointment to the COA Board.  More...
Also in a surprising announcement, Selectmen reported that the Massachusetts Supervisor of Public Records broadcast an emergency regulation that "a charge for black and white copies of public records shall not exceed 5 cents per page."
The town had been getting 50 cents per page.
But stay tuned as additional, substantial changes to the Public Records Law are likely to be made in the near future by the General Court.
Remember, he who giveth can also taketh away!
Thursday, March 24 - The Westport Historical Society's March 2016 E-newsletter now available on-line.  
Click here to view it now. Click here to review all our community newsletters.
Visit their FaceBook page to stay up-to-date on current events.
Tuesday, March 22 – Westport School Committee sent back to the budget drawing board.
Westport school leaders will meet again today in an attempt to reach a budget figure that fits into the town's bigger fiscal picture.
The School Committee last week could not agree to one of three proposed budget alternatives for fiscal 2017 that would reduce the proposed school budget to a number recommended by town officials.
School authorities will now meet Tuesday, March 22, to try to nail down a proposed figure. More...
Tuesday, March 22 – "Instead five old white guys (Westport Selectmen) who have lived through the unsuccessful war on drugs found it easier to rely on the messages of the 1980s and simply say no thank you.
Both marijuana and gambling offer their own version of sin, but while Westport leaders are preparing for any hell that a casino may bring they'll take purgatory for the weed." - Will Richmond, Fall River Herald City Editor. More...
Our view - Legalizing recreational marijuana is just another step towards the decline of our western civilization, and the Fall River Herald city editor most of all should know that better than anyone; they report the mountainous stories of drug-related crime in the Spindle City.
State legislators who visited Colorado, the chairman of the special legislative committee on marijuana, and Governor Baker all oppose the referendum to legalize marijuana in Massachusetts.
We must not give up the good fight to save our youth. We can't wait until we've lost everything that we realize our Selectmen were right in resisting the legalization of recreational marijuana.
Monday, March 21 – Just say no! For a year, state Senator Jason M.  <![if !vml]>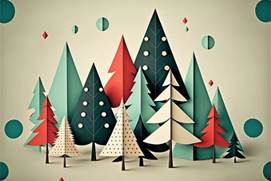 <![endif]>Lewis maintained strict neutrality as he studied marijuana legalization — interviewing 50-plus experts, scouring the research, and observing firsthand a state where it is legal. But now he is speaking out against the expected November referendum in Massachusetts to legalize recreational marijuana.
His position carries special weight. Lewis chairs the special legislative committee on marijuana. More...
<![if !vml]>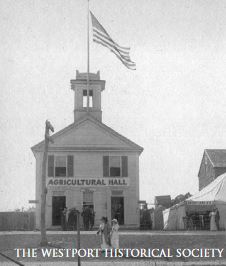 <![endif]>Monday, March 21 – Have camera, will travel! Own a camera, got a good eye for composition, love the natural world, love to shoot things?
Then the Westport River Watershed Alliance wants you.
They're reviving their traditional photo contest for their 2017 calendar and are looking for great shots that show the beauty and diversity of the Westport River watershed to grace its pages.
They are seeking landscape and nature photos from all seasons, but only 10 photos per person please.
Submit your photos by this May 1st in .jpg format by email: outreach@wrwa.org.
Visit their website for all the details. 
<![if !vml]>

<![endif]>Monday, March 21 – Salt marshes on the decline in the Westport River.  The Westport Fishermen's Association is partnering with the Buzzards Bay Coalition (BBC), the Woods Hole Marine Biological Laboratory (MBL) and the Buzzards Bay National Estuary Program to examine the rapid decline of salt marshes in the Westport River. More...
The project was initiated by the WFA because several members had observed salt marsh degradation and partial collapse of banks in many areas of the river, including the herring ditch into Cockeast Pond.
Sunday, March 20 - Letter to the Editor: Residents seek individuals who are honest, sincere, and compassionate.
The diversity of a five member board is essential to making certain that all voters and residents of Westport are represented on all the important issues that come before them. Westport Selectman, Richard Spirlet is exemplary in diplomacy, equality, checks and balances, and integrity across the board. Richard is genuinely interested in the citizens of Westport and he engages voters. He is a listener, a great mediator and friend to all.  More...
Sunday, March 20 - Letter to the Editor: Westport resident suggests redefining "special interests."
"My mother liked quoting scripture to her kids. A particular favorite was "Blessed are the peacemakers" from the Sermon on the Mount. She would have conceded to the skeptics in town that this is a sentiment easier to quote than to follow. But she would have pointed out that it was still easier (and more common) to allow such skepticism to serve as an excuse to fall into divisiveness." More...
Sunday, March 20 - Providers' Council honors job creation champions – Michael Rodrigues, Daniel Hunt.
Providers' Council members celebrated the statewide success of job training programs and honored legislative champions during a Champions for Job Creation Legislative Breakfast on March 16 at WORK Inc. in Dorchester.
<![if !vml]>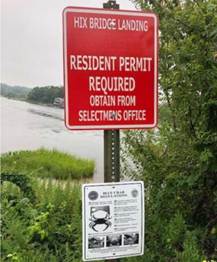 <![endif]>
The Council presented awards to state Sen. Michael Rodrigues of Westport and state Rep. Daniel Hunt of Dorchester for their consistent support and leadership with regard to Competitive Integrated Employment Services (CIES), the state's only welfare-to-work program, and other successful vocational training programs. Daniel Hunt's mother, Jean, accepted the award on his behalf. More...
Saturday, March 19 – Bill Harkins announces he is running for <![if !vml]>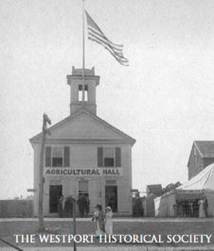 <![endif]>the open seat on the Westport Board of Health.
The current Chairman of the Westport Water Resource Management Committee cites experience and commitment.
"Three years ago I requested and was appointed to the Westport Water Resource Management Committee (WWRMC). This is the only committee or board which represents the entire town having members from every voting precinct," he said in his announcement. More...  
Saturday, March 19 – Did you miss the Westport political Candidates Forum at the recent Business to Business meeting? Click here to view video! Be sure to watch the first 16 minutes which highlights our two candidates for Selectman; incumbent Richard Spirlet and challenger Shana Shufelt.
<![if !vml]>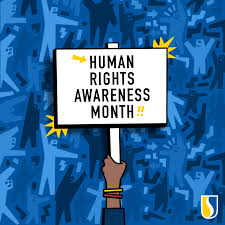 <![endif]>
Saturday, March 19 – Tomorrow is the first day of Spring, but didn't Mother nature get the memo? Spring started last month!
<![if !vml]>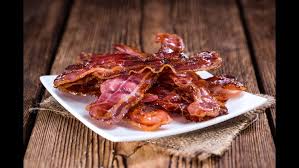 <![endif]>
Meteorological spring began on March 1st, but to many the official first day of spring is marked by the vernal equinox.
In 2016 the spring equinox will fall on Sunday, March 20th, at 1:30 a.m. EDT.
Then again, hats off to Punxsutawney Phil, that predictive groundhog for getting it right for 2016!
Saturday, March 19 – Massachusetts Environment Committee releases bill to require GMO labeling.
<![if !vml]>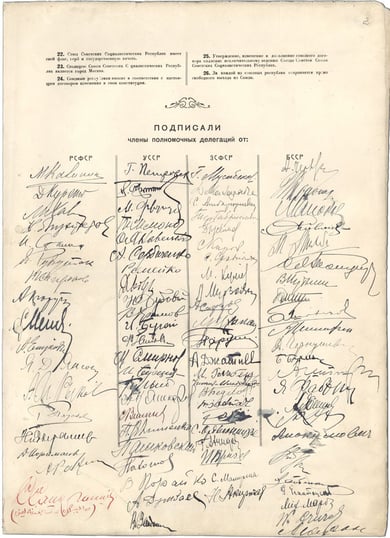 <![endif]>The bill institutes a $1,000 per day violation to someone who knowingly violates the provision of the law.
BOSTON - State Representative Paul Schmid (D-Westport), House Chair of the Joint Committee on the Environment, Natural Resources and Agriculture, has announced the release of a bill from Committee that will require the labeling of food products that contain genetically modified organisms (GMO). More...
Friday, March 18 - Battleship Cove will host an Easter tea party to <![if !vml]>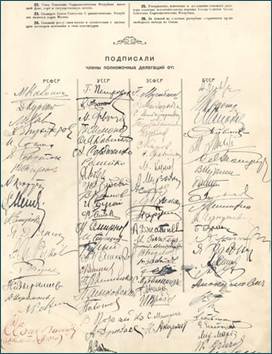 <![endif]>benefit the restoration of the Fall River Carousel & Pavilion on Saturday, March 26th, with seatings at 1:00 p.m. and 3:00 p.m. at the carousel.
Guests will enjoy English-style sandwiches, sweets and pots of tea along with unlimited rides on the carousel. Guests will also decorate their own cups and saucers as keepsakes. More...
Thursday, March 17 - January unemployment rates take unexpected upwards leap in local communities; Fall River now highest of all the cities in the Bay State. Westport 7.2 up from 5.9 percent; Fall River 9.5 up from 8 percent in December.
Although the state unemployment rate is down to 4.7 from 4.9 percent and the national rate is slightly down to 4.9, this trend is so far missing the south coast communities.
Unemployment in Dartmouth, Somerset, Swansea, and Tiverton RI all up by .4 percent or more since December 2015.
Hard for the state to put a good spin on these numbers.
Click here to review report.
Thursday, March 17 - Letter to the editor: Richard Spirlet votes to support what the majority of Westport residents want. He doesn't bend to special interests who think they know what is best for the rest of us. More...
Thursday, March 17 - Flagship Cinemas will close its New Bedford theater by August 31st and the company's CEO said the decision was made in part because he believes the city no longer wants to host a movie theater. More...
Thursday, March 17 - UMD hosting 750 students at robotics competion this weekend. More than 30 teams made up of 750 high school students from across New England will compete in this year's game "Stronghold℠" challenging their STEM and teamwork skills.
More.
Tuesday, March 15 – And then there were three. Three weeks before Westport's annual town elections. Only three contested seats up for your consideration (two candidates withdrew.) Only three school committee candidates to fill two seats (one candidate withdrew.) And three candidates for one three-year term on the hotly contest Board of Health seat open due to the surprise resignation of third voting board member Sean Leach.
Thirteen elected positions with only three contested races – that's three times too much apathy from town residents in running for public office.
More later on the candidates who are running.
<![if !vml]>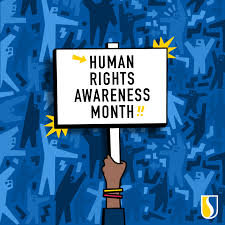 <![endif]> <![if !vml]>

<![endif]> <![if !vml]>
<![endif]> <![if !vml]>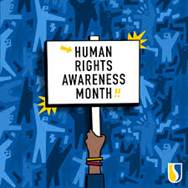 <![endif]>
Click here to view the April 12th specimen ballot.
Tuesday, March 15 – Twin River Casino turmoil! Should Westport officials get involved in the talks of a potential Twin River Casino on the Tiverton-Fall River line?
That question is being mulled by Westport selectmen.
<![if !vml]>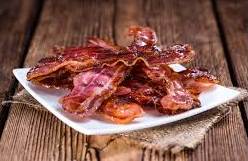 <![endif]>
Above: architectural rendering drawing courtesy of Twin River Management Group
"Should we start stirring up a stink or hold back?," Selectman Steven Ouellette asked last week. More...
Tuesday, March 15 - Out-of-balance budget woes. Westport Selectmen have sent along a proposed $36.6 million budget for fiscal 2017 to the Finance Committee, though they said it will take a bit more work before it can be fully balanced.
Selectmen, at a recent meeting, decided to add about $9,000 more to the Highway Department budget to cover the expense of filling a long overdue foreman's position. This was after the Town Administrator reduced the department's budget by $40K. More...
Click here to review proposed Fiscal 2017 budget. PDF
Tuesday, March 15 – Mashpee tribe speeds up timetable for Taunton casino opening.  The Mashpee Wampanoag tribe said Monday that it plans to open a $1 billion casino on reservation land here in the summer of 2017, an aggressive timetable that bolsters the tribe's case to state regulators and would probably make it the state's first full-scale casino. More...
<![if !vml]>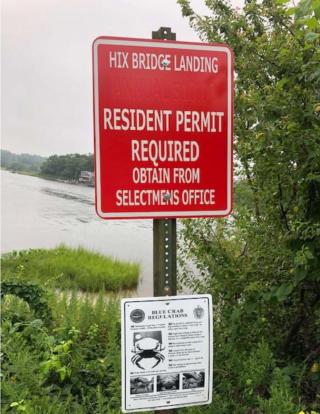 <![endif]>
Monday, March 14 – "Good Day for Drying" was the top money earner for 3rd Annual WRWA Buoy the Winter Blues fundraiser.
Sandy Hall, a Dartmouth resident, illustrator, printmaker and painter got a whopping $500 bid for her creation, a simple but elegantly hand-painted buoy depicting an "antique clothes dryer" or better known as a clothesline still in use today!
"Overall, it was a record auction," said Steve Connors, WRWA Community Engagement Manager. "We were thrilled by the turnout and the support for all the artisans and the Watershed Alliance."
Click here to see the updated video of the 3rd Annual WRWA Buoy the Winter Blues fundraiser.
<![if !vml]>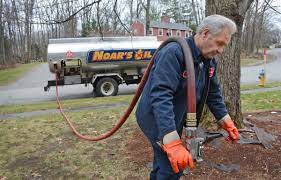 <![endif]>
Above: Dartmouth's Sandy Hall and her buoy "Good Day for Drying.
<![if !vml]>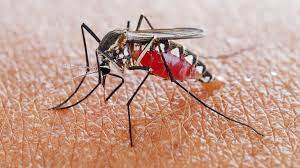 <![endif]>Sunday, March 13 - Westport candidate for Board of Selectmen wants to bring change, give back to the community.
When Shana Shufelt announced her candidacy for Selectman two months ago, she thought that Westport was home to some of the best people around, and now that "I have met so many more of you I am certain of it.  I want to be sure you know who I am so you can make an informed decision with your vote on April 12."  More...
Saturday, March 12 – Indian Casino to break ground next month. The Mashpee Wampanoag Tribe intends to break ground on its Project First Light casino in Taunton in less than a month.
<![if !vml]>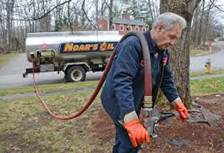 <![endif]>
But a Chicago-based casino developer, who is proposing a $677 million casino at the Brockton Fairgrounds, is helping fund an East Taunton residents' lawsuit to halt the project, saying a federal agency overstepped its authority in approving the land application, which included 155 acres in Taunton for a casino.
It seems the group's bet may exceed table limits. More...
Saturday, March 12 – Two local, pet-friendly fundraisers support efforts of non-profit volunteer organizations. Forever Paws Animal Shelter announces their annual Spring Fling. More...
And Habitat for Cats offers bowling and board games fundraiser that will benefit homeless cats. More.
Saturday, March 12 – Westport detectives bust residence for drug distribution.
After an anonymous letter alerted detectives to drug distribution going on at a residence, detectives executed a search warrant Thursday afternoon, according to a Westport Police Department press release. More.
Saturday, March 12 – Westport firefighters CARES program offers services to the elderly and at risk members of the community by working in collaboration with the Westport Council on Aging and providing access to a variety of services the Council on Aging has to offer. More...
Saturday, March 12 – Schmid, Gobi spearhead state-wide comprehensive agricultural bill. State Representative Paul A. Schmid (D-Westport) and State Senator Anne M. Gobi (D-Spencer), Co-Chairs of the Joint Committee on the Environment, Natural Resources and Agriculture filed a comprehensive, omnibus agricultural package last week. More....
"Westport is a leading agricultural community in the region," said Schmid.
The measure aims to provide opportunities and protections to current and prospective farmers throughout Massachusetts, increase access and availability of locally grown food products, and invest in educational and agricultural programs to further grow the industry.
<![if !vml]>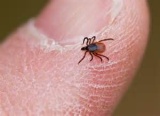 <![endif]>
Friday, March 11 - Mass. beekeepers all abuzz at the sting of <![if !vml]>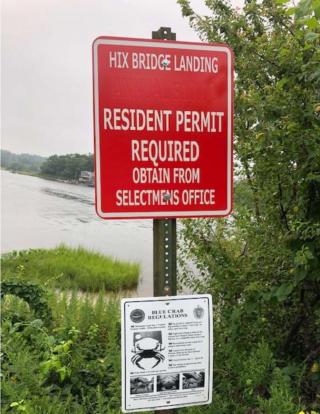 <![endif]>proposed state plan. Proposed reforms have enraged beekeepers, who say the state has ignored their plan to address the problems and underestimated the threat pesticides present to bees.
Inset: Beekeepers say we're running out of time.
They complain that the plan was drafted mainly by the Massachusetts Farm Bureau, a private group that represents many of the state's nearly 8,000 farms, many of which rely heavily on pesticides.
"This is egregious," said Ann Rein, president of Plymouth County Beekeepers Association and an author of the rival plan. "The beekeepers' plan would help bees. [The department's] plan will not."
Thursday, March 10 – Marijuana in Westport? Westport's State Senator Michael Rodrigues appeared Tuesday, March 8th in a press conference as the Special Senate Committee on Marijuana released its report. Click here to read this sobering report in its entirety.
<![if !vml]>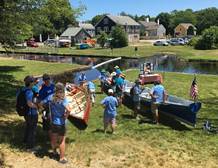 <![endif]>
Wednesday, March 9 - Multi-language mediation service available for Westport victims of fraudulent business behavior and local scams. Having trouble with a local contractor for non-performance, or a used car dealership not taking your calls after selling you a lemon?
Before hiring an expensive attorney please consult with a local state-funded Consumer Program Mediator.
Selectmen met Monday night with Mali Lim, a local Consumer Program Mediator to discuss their New Bedford Local Consumer Program.
Watch this video for the surprising, if not shocking, details of which business sector accounts for about three quarters of all consumer mediation activity in our area.
Click here to visit the New Bedford Local Consumer Mediation Program.
<![if !vml]>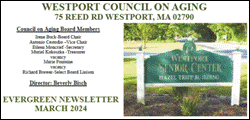 <![endif]>
View video of Monday's Selectmen's meeting with Mali Lim.
Wednesday, March 9 - Old Country Buffet closed permanently; assets up for auction in Dartmouth.
Old Country Buffet, a fixture on the Dartmouth restaurant scene since mid-1993, has closed its doors for good, company... more.
"It is sad to see this location close its doors since so many local patrons have been coming here for years." said Sean Doonan, COO for Auction Nation, in a news release. He said the bidding is not only for people in the restaurant industry, but also for patrons and the general public.
The venerable eatery will be missed by many.
Wednesday, March 9 - 68-room, boutique hotel and restaurant is in the works for downtown New Bedford. Plans are moving forward for a $10 million hotel project that will renovate a vacant building in downtown New Bedford and include a restaurant and banquet space, city officials said Tuesday.
Columbus Group, a Boston-based private investment firm, will convert the 46,600-square-foot building at 218-226 Union St. into a 68-room hotel, 3,300-square-foot restaurant and 5,100-square-foot banquet space, Mayor Jon Mitchell's office and a Columbus Group executive announced. More.
Monday, March 7 – Gov. Baker rejects recreational marijuana. <![if !vml]>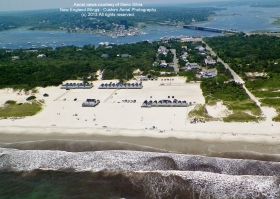 <![endif]>"This November, voters in Massachusetts will be asked whether to legalize marijuana. Our state has already decriminalized the drug for personal use, and we've made it legally available for medical use. The question before us now is whether marijuana should be fully legal and widely available for commercial sale. We think the answer is "no."" -  Charlie Baker, Maura Healey and Martin J. Walsh
Beak buddies!
<![if !vml]>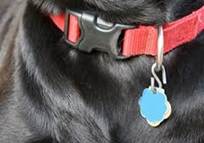 <![endif]>
Sunday, March 6 – Picture of the Week! Best beak 'buds' hang out at the Westport town docks. Henry the Swan has become a friendly fixture, having been fed and watered by the Harbormaster's shack occupants during cold spells, and now Henry calls it home, inviting feathered friends by for a drink and a snack. Click here to see more about this photo and other weekly photos.
Sunday, March 6 – Hartnett gets a raise to $85,000 on July 1st <![if !vml]>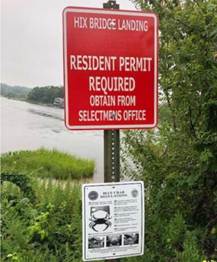 <![endif]>and it will increase more July 1, 2017.  Last summer, planning board officials told selectmen that Town Planner Jim Hartnett is underpaid for the job he does. It took a few months, but at February 22nd selectmen's meeting, the former Fall River city planner got a promotion and a raise.
Hartnett will now serve as an assistant Town Administrator for planning. As a result, he will continue to serve as planner but will also assist Town Administrator Timothy King on special projects, according to the selectmen's office. More...
Saturday, March 5 – The Westport Lions Arts & Craft Show in October has been cancelled – NOT! Apparently someone is circulating an email that the Lions Club's popular show has been canceled for this year, but that is simply not true, says Linda Harrop, Westport Lions Arts and Craft Show Chairperson.
In fact, Ms. Harrop wants you to know the Westport Lions are now accepting applications for their 12th Annual Juried Arts and Craft Show to be held October 15th and 16th, 2016 at the Westport High School. Applications may be obtained from Ms. Harrop by emailing DLHarrop@aol.com or calling her at 508.678.2255 or Mike Sullivan at 508.636.8642.
There will be a Lions Arts & Craft Show this October, so get your applications filed early.
Saturday, March 5 – Weinberg announces candidacy for Westport <![if !vml]>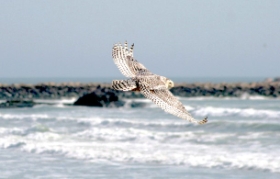 <![endif]>BOH. Philip Weinberg, formally the director of the Southeast Regional Office of the Massachusetts Department of Environmental Protection, has announced that he is running for a seat on the Westport Board of Health.
"The Board of Health has a broad set of responsibilities that directly impact the health and quality of life in the community including, for example, effectively managing solid waste recycling and disposal, protecting wells and waterways from contamination, ensuring food safety at restaurants and public events and planning for and responding to public health related emergencies." More...
<![if !vml]>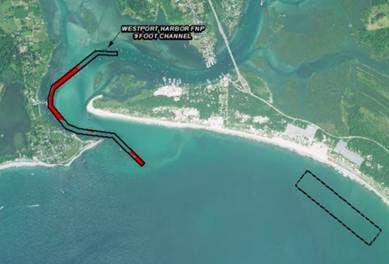 <![endif]>Saturday, March 5 - Richard Spirlet for Westport Selectman.
"I would appreciate your vote on April 12th as I run for a third-term as your Selectman.
I am pleased to announce that I am running for a third-term as Selectman for the Town of Westport. I believe I have made considerable contributions to the Board and to our Town during these past two terms, and I believe I can continue to make a positive difference; because I want to do more." More...
Friday, March 4 - Westport Affordable Housing Trust specialist gives update on proposed housing complex, Noquochoke Village.
<![if !vml]>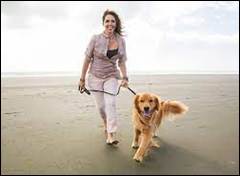 <![endif]>
Westport Planning Board expresses a need to reduce nitrogen discharge by over 95% from a proposed 65% level. Questions on nitrogen level reduction for planned septic field prompt further analysis by the builder who sites higher cost.
Hearing will continue to Tuesday, March 8th.
The Community Builders, Inc. (TCB) has been working with the Trust, other town officials, and the community for the past four years to plan for the construction of 50 units of new mixed-income rental family housing at Noquochoke Village, said Leonardi Aray, Housing Specialist for the Westport Affordable Housing Trust.  More...
Friday, March 4 – Westport School Administrators, Selectmen disagree over relocation space to alleviate cramped Junior-Senior High School administration offices.
With space tight at Westport Junior-Senior High School, administrators and selectmen are considering making use of office space at Town Hall Annex on Main Road, or the COA facilities on Reed Road.
"Eighty percent of administration offices moved. Space is at a premium," Superintendent Dr. Ann Dargon said, listing options her team has explored.
<![if !vml]>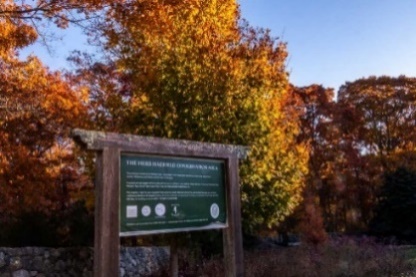 <![endif]>
Above: School Committeewoman Mellissa Pacheco argues that electronic communications infrastructure and ADA compliance upgrades at the Middle School would be money wasted when the offices are eventually moved into a new Junior/Senior High School.
Photo | EverythingWestport.com
The superintendent asked for accommodations at the annex, which formerly served as town hall.
Moving school staff into the present town hall's basement had also been discussed, but renovations would be needed there, too.
Selectman Antone Vieira Jr. and Craig Dutra questioned relocation choices that didn't include the Middle School.  More.
Thursday, March 3 – Westport school officials to slash administrative staff to save cash. Administrative staff at the junior/senior high school will be consolidated after a recent 3-1 vote by the School Committee.
Committee Vice Chairwoman Nancy Rioux pitched the idea and says she believes it can help save approximately $150,000 in fiscal 2017.
The suggestion comes in the midst of budget talks in which selectmen have proposed a budget increase of around $488,000, according to school officials.
But school superintendent, Dr. Ann Dargon in contrast, has proposed a budget approximately $808,000 more than last year. More...
Thursday, March 3 – Westport's "Cukie" Macomber shares some thoughts on guns, name-calling in a Letter to the Editor.
"I have two subjects to write about. The first is Smith's Hill where I and other neighborhood kids sledded all winter during the 1930's. We pulled our sleds down Hix Bridge Road, onto Cadman's Neck Road and then went screaming down that snow covered hill. There was no other hill in the area as good as Smith's for sleds." More...
<![if !vml]>
<![endif]>
Above: Sledding at Smith's Hill during the February, 2016 snow storms.
Thursday, March 3 – Fed up with Charter cable problems or pricing? Here's your chance to speak up and do something about it.
A Westport resident volunteer is needed to serve on the Westport Cable Advisory Committee to review all cable TV related issues and budget along with contributing ideas and suggestions on how to improve service for the community.
Meetings are generally one weekend evening per month.
Prospective applicants may contact Chairman Steven Ouellette at 508.677.0905 or email: wpt02790@yahoo.com. You may also visit or call the Westport Board of Selectmen at 508.636.1003. Westport Town Hall, 816 Main Road, Westport.
<![if !vml]>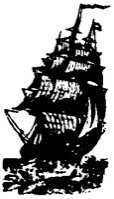 <![endif]>Wednesday, March 2 – Voter anger reflected in republican voter turnout. An interesting statistic emerged during Super Tuesday's primaries which is mirrored in Massachusetts and here in Westport - votes in the Bay State's republican presidential nominee are up 23 percent from 2008, those for democrats are down 7 percent.
Inset: Voters lined up most
of the day at the Town Hall Annex
to exercise their right to vote.
Republicans continued to shatter turnout records in the 2016 primaries and caucuses on Tuesday, while Democrats lagged behind in what analysts said was a clear indication of an enthusiasm gap heading into the general election.
Westport reflected this trend with similar results.
See what last night results show. More...
More past headline news continues below.