Local news you may be interested in.  Updated: Tuesday, September 02, 2014
Photos/EverythingWestport.com except as noted.
Visit our newly updated Theater and Arts Section, and plan your winter event schedule!
New galleries and art venues added for 2014.
<![if !vml]>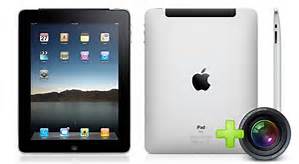 <![endif]>
New video 09/01/2014 View video of the tenth Westport Town Farm Farmer's Market with the Spindle Rock River Rats!
08/17/2014 View video of the 11th Allens Pond Sanctuary's Duck Derby.
08/12/2014 View video of the Inaugural 2014 5K Mud Run Samurai Sprint at Westport Rivers Vineyard and Winery.
08/11/2014 Check out the Westport River Watershed Alliance's annual Summer Gala.
08/03/2014 View video of The Shattuck's August exhibition featuring Jamie Young and Bryan McFarlane.
<![if !vml]><![endif]>Tuesday, September 02, 2014

Click here . . .

. . . for today's event listings in and around Westport.!

Click here . . .

. . . for upcoming theater and arts listings!

09/02/2014 – On this day in history 69 years ago Japan formally signed the document of surrender aboard the USS Missouri, ending World War II.

On the 6th and 9th of August 1945, the United States dropped atom bombs on Hiroshima and Nagasaki. On August 9th, the Soviet Union declared war on Japan.

However, there is some confusion as to when V-J Day is celebrated. Japan surrendered on August 14, 1945. On September 2, 1945, a formal surrender ceremony was held in Tokyo Bay aboard the USS Missouri. At the time, President Truman declared September 2nd to be VJ Day

But due to political pressures and international trade considerations, Rhode Island is now the only state to formally celebrate the holiday. Click here to learn more about other events on This day In History.

09/02/2014 – The last survivor of the Hindenburg disaster died last month. He was 92. On May 6, 1937, the German airship Hindenburg burst into flames while attempting to land at Lakehurst, New Jersey.

Werner Franz, a 14-year-old cabin boy at the time, survived the crash by jumping out of the falling airship just before it hit the ground.

But did you know that the survivors of that disaster far outnumbered the victims.
Anyone who has seen the graphic newsreel video of the Hindenburg <![if !vml]><![endif]>plunging to earth in flames may be amazed to know that of the 97 passengers and crew on board, 62 survived. The disaster's 36 deaths included 13 passengers, 22 crewmembers and one worker on the ground. Many survivors jumped out of the zeppelin's windows and ran away as fast as they could.

The Hindenburg designer, Hugo Eckener, was pressured by the Nazis to name the air ship after Adolf Hitler. No fan of the Third Reich, Eckener named the airship for the late German president Paul von Hindenburg and refused Goebbels' request to name it after Hitler. The Führer, never enthralled by the great airships in the first place, was ultimately glad that the zeppelin that crashed in a fireball didn't bear his name. – History in the Headlines

09/01/2014 – "Concerts at the Point" will launch its 18th season this fall, with the return of the Muir String Quartet on Sunday, September 21st.

<![if !vml]><![endif]>Now in their 36th season, the Muir has long been acknowledged as one of the world's most powerful and insightful ensembles. They will present Wolf - Italian Serenade in G; Janacek - Quartet No. 2 "Intimate Letters;" and Dvorak Quartet in C Major, Op. 61.

Concerts are held on Sundays at 3 p.m. at the Westport Point United Methodist Church, 1912 Main Road, Westport Point, MA. The church has wonderful acoustics and is a great venue for both performers and listeners. Open seating, doors open at 2:15 p.m.

Tickets $25, $10 for students. To send in ticket order, consult www.concertsatthepoint.org to print out an order form to send in with your check; tickets will be forwarded by return mail. Call 508.636.0698 to reserve tickets, which may be picked up and paid for at the door on the day of the concert. We take cash or personal checks only at the door. "

<![if !vml]><![endif]>09/01/2014 – The Galley Grille at White's of Westport has reopened after extensive renovations closed the popular State Road eatery since July 7th.

The renovated restaurant brings a new and improved dining experience.

They are open daily for lunch and dinner, but unfortunately they are closed this Labor day.

All weekly specials, Wednesday trivia night, and Prime Rib nights were available during the renovations.
Follow them on Facebook or visit www.galleygrille.com.

09/01/2014 – Health Urgent Care Center to open in Wareham on September 2nd. New center offers walk-in visits for the public 7 days a week without an appointment.

Southcoast Health Urgent Care provides patients with convenient, quick treatment for minor illnesses and injuries, on their schedule, without waiting for an appointment.

Below: A ribbon-cutting ceremony was held at the new

Southcoast Health Urgent Care Center in Wareham.

<![if !vml]><![endif]>

"The Southcoast Urgent Care Center at Wareham Crossing will provide Wareham and the surrounding communities with a new, convenient way to access the high quality care that we at Southcoast are proud to deliver," said Keith A. Hovan, President and CEO of Southcoast Health. "With an expanding roster of skilled physicians and other medical professionals, under the fine direction of Dr. Pamela L. Spatz,

"From our experience in Fairhaven, where last August we cut the ribbon on Southcoast's first Urgent Care Center, we know there is a need for immediate, high-quality care when patients have not-quite-an-emergency, and a primary care doctor is not available," said Pamela L. Spatz, MD, Medical Director, Southcoast Health Urgent Care.

 

08/30/2014 – The humane side of the Beach Avenue controversy has largely been overlooked, according to Westport's Commission on Disability.

The bickering over Beach Avenue pushes to the side the real opportunity Westport has in giving the town's seniors and persons with handicaps access to coastal area most would consider to be the jewel in the crown of Westport beaches.

John Pelletier, a Tickle Road resident, and George Norton, a 70-year-old Vietnam veteran amputee and Director of the New England Chapter of Paralyzed Veterans of America, visited the Knubble Friday to witness the installation of the new handicapped parking signage installed by the town's Highway Department.

The handicapped parking spaces now give persons with disabilities easy access to the prettiest beachfront spot on the SouthCoast.

"We'll be down here a lot," said Pelletier who was accompanied by wife Mary.

Pelletier, a Commission on Disability member, was injured in a hunting accident 10 years ago.

<![if !vml]><![endif]>

Above, from the left: John Pelletier, Mary Pelletier, George Norton, and Jeff Bull of Westport's Beach Committee. Bull demonstrated the principle of using Mobi-Mats (simulated with plasticor corrugated board) that will easily allow wheelchair access to the Knubble's beach area.

The State's Department of Environmental Protection issued a "cease and desist order" last week against any further maintenance to Beach Avenue - work the Highway Department was doing to improve the stability of the handicapped parking spaces at the Knubble.

More with photos...

<![if !vml]><![endif]>08/27/2014 – The Shattuck opens Artwork by Richard Whitten and Emi Ozawa. Whitten paints illusions of space so effectively they appear as though they are alternate realities.

Emi Ozawa's impeccably constructed painted wood works (right) are beautiful and curiously playful.

The exhibit opens on Wednesday, August 27th and closes on Sunday, September 28th, with the artists' reception on Saturday, September 6th from 5-7 p.m.

08/27/2014 – Photo of the Week. Highway Surveyor Chris <![if !vml]><![endif]>Gonsalves and department employee Tony Medeiros screed the finishing touches on the poured concrete platform that will support the polished granite stone and monument makers for the 9-11 steel memorial at the Hixsbridge Fire Station.

Donations are paying the cost of WTC memorial.

Click here to read about the arrival of the steel I-beam relic.

View this hi-res photo and others in our Photo of the Week album.

08/27/2014 – Breaking rock at the town yard. Haunting memories of 1800's chain gangs come to mind as Westport's Highway Department starts breaking down a mountain of stone rubble, road sweepings and construction debris that has built up over the years at the town yard.

<![if !vml]><![endif]>

And not a single shovel, pickaxe, sledgehammer or wheelbarrow is being used.

And inmates are out of the question!

A.J. Potter's mobile crushing division has been called in to attack the mountain with earth movers, rock crushers and conveyor systems, and break down 1000 cubic yards of debris into loom, pea stone and gravel, suitable for future road construction and repair, stormwater runoff, and other landscaping projects.

"We're saving thousands of dollars by not having to buy this material," Highway Surveyor Chris Gonsalves said. "And we need to recycle this rubble for the space it takes up." 

<![if !vml]><![endif]>

08/26/2014 –Westport Selectmen recognize Richard Lafrance and the Hampton Inn's 25th anniversary.

The town's largest employer, Lafrance Hospital Group has "contributed millions in payroll taxes, meals and hospitality taxes, as well as benevolent and charitable support that have greatly benefitted Westport and its residents," select board Chairman Antone Vieira said during the presentation. Story will be updated later.

<![if !vml]><![endif]>

Above: from the left, Selectmen Steven Ouellette, Vice Chairman Richard Spirlet, Richard Lafrance, Chairman Antone Vieira, and R. Michael Sullivan. Town Administrator Tim King (right) looks on.

08/25/2014 – Happy 25th Hampton! On Monday, August 18th Lafrance Hospitality Company and Hampton Inn Fall River/Westport celebrated the hotel's 25th anniversary with food, fun, and friends. Past and current employees were honored for their dedication to the success of the hotel, including a General Manager and two housekeepers who have been with the hotel since day 1.

It's estimated that the two housekeepers have changed nearly 170,000 beds each during their tenure with the company!

CEO Richard Lafrance thanked everyone who stopped by to celebrate with them.

<![if !vml]><![endif]>

Select board Chairman, Tony Vieira and Vice Chairman Richard Spirlet were on hand to congratulate Richard and his family's milestone, and will recognize Lafrance at tonight's Selectmen's meeting.

Click here to view 18 photos.

08/25/2014 – Baseball hats off to Westport's 1964 Little League state champions! And speaking of anniversary's and citations, Selectmen at their last meeting feted several members of the town's 1964 Little league tournament team on their winning season's 50th anniversary.

<![if !vml]><![endif]>

Above: select board chair Tony Vieira reminisces with Tom Hancock (far left) and members of the 1964 state tournament team.

Half a century ago, 15 all-stars from Westport's inaugural, official Little League season took on all comers to win the state championship.

Westport resident Tom Hancock, choking up at times, relived the memories of that Cinderella season. More with photos. 

08/24/2014 – The Westport Farmer's Market will continue for six more weeks!

But the all-volunteer Youth Corps crew's tenure is done.

They will be missed.

"Sad to say that the summer season is flying by, and is ending for the Youth Corps team. Some of the crew are heading off to college next week, and others will be returning to high school," Farm Manager Steve Connors said.

<![if !vml]><![endif]>View video of the tenth Westport Town Farm Farmer's Market with the Spindle Rock River Rats!

View video of a day in July, 2014 at the Westport Town Farm Farmer's Market with Alpaca shearing demonstration and Dan the Pickle Man!

"The volunteers may be gone but don't forget the Farmers Market; every week there is something new and different. And all the summer fruits and vegetables are abundant now," Connors said.

"It has been a great season and we'll miss the daily routine of work in the gardens at Town Farm and Cornell.  A few of the locals will be returning occasionally to help out at our events and the remaining Farmers Markets," Connors said.

<![if !vml]><![endif]>

Above: Youth Corp members have been a huge help at the Westport Town Farm's farmer's market, directing traffic, working in the gardens, and tending and harvesting the vegetables with deliveries to the Westport Food Pantry. Submitted photo.

<![if !vml]><![endif]>

Above: Scott Peets of Dartmouth is new to the Farmers Market providing farm fresh eggs. "One day it hit me, I wanted to start a farm. Here we are on our journey to providing quality nutrient dense food in a sustainable manner to our local community," Peets said. photo/EverythingWestport.com

Farmers Market at the Town Farm – every Saturday from, 8:30 a.m. to 1:00 p.m. 830 Drift Road, Westport. Call 508.636.4693 x103 for more information and events schedule.

08/24/2014 – SouthCoast Arts and Cultural Community to get boost from State Grants.

Westport Cultural Council will pocket a 'local cultural council program <![if !vml]><![endif]>allocation' of $4,300; Westport River Watershed Alliance recipient of a $5,800 'direct grant.'

The SouthCoast legislative delegation announced today that the Massachusetts Cultural Council (MCC) has awarded grants totaling $97,530 to cultural organizations and local cultural councils in Fall River, Freetown, Lakeville, Rochester, Somerset, Swansea, and Westport.

"The MCC does a great job promoting arts and culture throughout Massachusetts and the SouthCoast. The arts are an integral part of the overall economy as well as the quality of life for our residents. I'm happy to support and thanks to the MCC," Westport State Representative Paul Schmid said when announcing the grants. More.

08/23/2014 – Reward of up to $5000 offered for return of stolen Westport art. A thief broke into a Westport restaurant on Friday, August 15th, and made off with eleven art pieces valued at more than $15,000.

Westport police announced the theft Monday.

The artwork, sailors' valentines created by local artisan Barbara Chadwick, was on display on the walls of Marguerite's Restaurant at 778 Main Road in Westport.

Apparently the thief or thieves weren't hungry as they took nothing else.

Police are seeking any information possible about the crime or the location of the stolen art collection.

Local artisan, Barbara Chadwick, has been creating the valentines for years, and has appeared in many art exhibition and sales events in the local area.

<![if !vml]><![endif]>

Above: Local artisan Barbara Chadwick during a SouthCoast Artists Tour demonstrating how to create a sailors' valentine.  Chadwick said she had hoped it was a joke when Marguerites' owner called to tell her of the theft.

Sailors' valentines were made in Barbados between 1830 and 1880 by the natives and sold to English and American sailors. This was a port of call for the ships coming home. The sailors bought these souvenirs as tokens of love to their wives or girlfriends.

Her collection was being displayed at the restaurant and was the subject of a recent article in a New Bedford paper.

The Chadwick family has offered a reward up to $5,000 for information that leads to the arrest and conviction of the suspect(s).

Westport Detective Ryan Nickelson said he believes the thieves are hoping to sell the artwork, passing the valentines off as antiques.

Anyone with information is asked to contact Westport Police at 508.636.1122 or Detective Ryan Nickelson at 774.264.5174 who is leading the investigation.

The 84-year-old Chadwick said she started making the valentines as a hobby.

"Each piece takes more than 100 hours to create," she said.

"We are hoping that if we get the information out there, dealers will know what they are looking at and will give us the information we need to get them back to their owner," Detective Nickelson said.

08/23/2014 – Men are from Mars and Women are from Venus... at least that's what we've been told most of our lives.

<![if !vml]><![endif]>But do you know the top ten things that make men and women more confident?

This surprising survey revealed some things we already knew, and definitely some things we didn't!

For example, the number one confidence builder for men was, get this, a sunny day (for women this was number two!)

And for women...a great new haircut; for men number 2 was a fresh shave.

Number 10 on the list for men (for women this was 12) was... asking someone on a date, and getting an immediate and enthusiastic "yes".

A sunny day over a hot date?

Well, that's what the survey said. Click here for all ten.

08/22/2014 – Westport Board of Health issues EEE Virus warning.

Testing in Westport by the Massachusetts Arbovirus Surveillance program has found a positive mosquito result for the EEE Virus.

Testing in Westport by the Massachusetts Arbovirus Surveillance program has found a positive mosquito result for the EEE Virus. The mosquito species found is Culiseta melanura which feeds almost exclusively on birds.

<![if !vml]><![endif]>The Massachusetts Department of Agricultural Resources (MDAR) and the Massachusetts Department of Public Health (MDPH) recommend that you take steps this mosquito season to protect your animals and yourself from West Nile Virus (WNV) and Eastern Equine Encephalitis (EEE). Read more....

08/22/2014 – Westport Harbor gets a striping! Harbor residents woke up this morning to the welcome sight of painted lines clearly marking the center and sides of most of the roads in the Harbor area.

It was a long time in the coming.

Hi-Way Safety Systems out of Rockland, MA did a professional job of laying down road travel lanes and fog lines last night between 8:00 p.m. and midnight.

<![if !vml]><![endif]>

Above: Atlantic Avenue looking east at the Elephant Rock Beach Club is clearly marker, allowing nighttime motorists better visibility of the roadway on those misty, foggy nights so prevalent at the Harbor.

"We previously used our frontend loader to remove the sand from the sides of Atlantic Avenue," said Highway Surveyor, Chris Gonsalves. "Our new street sweeper then quickly cleaned off the pavement, clearing the way for Hi-Way Safety to paint the lines on Atlantic as well as Old Harbor Road, River Road, Acoaxet and Howland Roads and some side streets like Prospect Avenue and Cross Road," Gonsalves said.

"The residents had been requesting this for some time, but we had to wait for the new sweeper and money from the WRRP to move forward with the striping."

The Massachusetts 2014 Pothole and Winter Rapid Recovery Program helped support and accelerate the repair of potholes and other damage caused by the severe winter weather.

The roads were painted with a water-based latex paint, a product that should last "three to five years, depending on the asphalt surfaces," Gonsalves said.

08/21/2014 – It is National Senior Citizen's Day. So, hug a senior today!

It shouldn't be hard to find one.

30% of Westport's population is aged 55 or older.

Westport seniors have raised their children, supported our schools and paid their taxes.

And many seniors are the heart of the town's volunteerism efforts.

The Westport Council on Aging celebrated seniors at their annual Magnolia Night on Tuesday, August 12th. See photos.

<![if !vml]><![endif]>

Above: Westport seniors enjoyed fast food and even faster cars at the annual Magnolia Day family picnic event at the Westport Council on Aging, 75 Reed Road. The event features the Cajun band 'Magnolia.'

Some people celebrate Senior Citizens Day on August 14th as it was the day past US president Franklin Roosevelt signed the Social Security Act in 1935. However, in 1988 Ronald Reagan, who was the US president at the time, declared August 21st to be National Senior Citizens Day.

This observance was established in honor of senior citizens in the US who made positive contributions in their communities. The day was also created to bring awareness of social, health, and economic issues that affect senior citizens.

<![if !vml]><![endif]>

<![if !vml]><![endif]>

Top: Magnolia Night had more classic cars in attendance than any other previous year.  Bottom: guests kicked up their heels to the searing tunes of the Cajun band "Magnolia."

 

08/19/2014 – Westport takes hit in unemployment numbers, according to the figures released today by the Massachusetts Executive Office of Labor and Workforce Development.

Westport's rate moved from 6.6 percent in June to 7.2 percent in July.

But we are not alone.

According to the press release, Fall River's unemployment increased from 9.3 percent in June to 10.1 percent in July; Freetown's rate went from 5.8 percent in June to 6.8 percent; Somerset's rate increased from 6.3 percent to 7.7 percent; and Swansea's rate went from 6.8 percent to 7.6 percent.

Other cities in the region did just as poorly with New Bedford coming in at 10.5 percent in July following a 10 percent rate in June, and Taunton's rate moved to 7 percent after posting a 6.3 percent rate in June.

<![if !vml]><![endif]>08/17/2014 – It doesn't take a special day to appreciate a Veteran. But it sure goes a long when you do.

VFW Post # 8502, 843 State Road was the site of a family day event Saturday to thank all Veterans for their service, celebrate with them a family day of fun and comradery, and to remind them they are not forgotten.

"The non-stop entertainment was unbelievably talented, the food was delicious, and all the volunteers in booths, parking lot and elsewhere were extremely hard working and helpful to guests," Captain Daryl Gonyon, USAF Ret. Vietnam veteran said.

<![if !vml]><![endif]>

08/16/2014 – Linda Crossley's duck, Linny Cakes, takes the 11th Running of the Ducks at South Dartmouth's Barney's Joy.

Allens Pond Sanctuary really should give a consolation prize for the most curious name these duck handlers give their entrants!

The Fall River resident now has two difficult decisions to make; where in the world she will have dinner for two, and more importantly, who with!

The Grand Prize winner won dinner for two, anywhere in the world, including transportation and two-nights lodging when her duck, Linny Cakes, stayed the course, holding back a field of 5778 bright yellow rubber ducks to take top honors.

Above: The quirky quackers break from the gate in the 11th running of Allens Pond Duck Derby.

At exactly 10:36 a.m. duck number 4897 now known to be Linny Cakes, crossed the finish line well ahead of the flock.

Duck Number 4897 was never challenged in the 1.1 furlong race at Barney's Joy.

A strong west wind and incoming tide propelled the competitors to record times, with nary a duck missing the capture booms at the race's end.

"We're 30 ducks shy of a record," bubbled Gina Purtell, Allens Pond Sanctuary Director. "It was great day for our Duck Derby, and I'm so excited!"

As well she should be as the decade-old fundraiser brings in thousands of dollars each year to assist the conservation and protection efforts of this local Audubon sanctuary.

And it was great weather for ducks, what with clear skies and balmy temperatures. Race conditions were perfect.

View video of the 11th Allens Pond Sanctuary's 2014 Duck Derby.

<![if !vml]><![endif]>

Above: Dashing Ducky Linny Cakes is plucked from the fray at the finish line, winning Fall River resident, Linda Crossley, a Dinner for two anywhere in the world.

Click here for more photos and a list of all winners!

East Beach Road paved!

08/15/2014 – Remember this? Thursday, September 1, 2011.

<![if !vml]><![endif]>

Sub-tropical storm Sandy further destroyed East Beach Road, taking an additional 400 feet of paved surface, forcing town and state officials to finally discuss programs needed to protect the federally-assisted evacuation route against further destruction.

Finally we now have this – but how long will it last?

<![if !vml]><![endif]>

Finally, after almost three years from the day tropical storm Sandy destroyed it, 290 degree asphalt mix was laid down yesterday on East Beach Road by crews from Rhode Island's Narragansett Improvement Corporation. The long overdue shoreline road repair was thwarted by political indecision, a bureaucratic DEP, and a failed application of reconstituted asphalt and cobble that left the troubled road impassable last winter. More later.

08/14/2014 – And trucks are rolling, finally, on Beach Avenue. Politics gave way to practicality Thursday when the controversial beachfront way was resurfaced with road-base gravel along a 24 foot swath from Acoaxet Road to the intersection of Town Way.

The price paid was for easy access to Westport's prized and most pristine town-owned beach for seniors and persons with disabilities.

<![if !vml]><![endif]>

Riverview Drive gets its mojo back.

"We just sucked it up," said one resident when asked about her road finally being paved. "I'm just very happy it's finished," a sentiment echoed by another Riverview Drive resident out for a walk.

<![if !vml]><![endif]>

"I'm really happy. It was frustrating, and the politics were frustrating. But Dick Spirlet and Tony Vieira (selectmen) were very nice in getting this job done, as was Chris (Gonsalves – Highway Surveyor.)

More later.

08/13/2014 – East Beach Road under attack once again! Less than a day away from asphalt paving, East Beach Road was assaulted by high winds and heavy surf from a strong storm surge driven by 30+ knot south winds.

The road less traveled (lately) just can't seem to catch a break.

Highway Department employees and anxious seasonal residents who own campers on the embattled road kept a watchful eye as pounding waves from 4 to 5' seas in Buzzards Bay threatened to break through the fragile shore road during the morning's high tide.

<![if !vml]><![endif]>

Above: Highway Surveyor Chris Gonsalves takes photos of the storm surge this morning at East Beach. Most officials agree we're one bad storm away from another washout on the embattled shore road.

A crew from Rhode Island's Narragansett Improvement Corporation had wrapped up the scraping and road base preparation last Friday, and planned to start paving on Tuesday.

Many southside, seasonal residents are living on the edge where the next bad storm may wipe out the rest of their remaining shoreline lots.

Is it time for the sometimes backwards, always bureaucratic Department of Environmental Protection to change its idealistic approach to seashore conservation in favor of public safety, and allow the installation of an armored revetment to protect the emergency evacuation route road?

Many town officials, East Beach residents and businesses certain think so. 

More with photos and video...

08/13/2014 – WRWA is recipient of $7,284 donation from GTCC which spells GREAT! The Greater Tiverton Community Chorus celebrated a most successful spring season with their Water Music Concerts, a benefit series performed to support the Westport River Watershed Alliance and The Nature Conservancy of Rhode Island in their work for water conservation in southern New England. The chorus performed three April concerts in Tiverton, Portsmouth and Westport.

<![if !vml]><![endif]>

Above: On Saturday, July 26th, outgoing chorus president Buzz Brownlee presented checks splitting $14,566.95 to John Berg, Sakonnet Landscape Manager, The Nature Conservancy of Rhode Island; Curt Freese, interim executive, Westport River Watershed Alliance; and Tom Schmitt, president of WRWA. More...

08/11/2014 – Super sunset upstages supermoon spectacle.

A large crowd gathered at Gooseberry Island last evening and there wasn't a parking spot to be found as scores of spectators awaited the stage-east appearance of this summer's second of three "supermoons." But a spectacular western sunset stole the show.

<![if !vml]><![endif]>

The supermoon's debut was hampered by a low-lying, foggy horizon, and the dramatic size of the moon when seen rising from the sea was obscured by the mist.

Still, a spectacularly large, bright moon levitating above the Elizabeth Islands in Buzzards Bay isn't to be sneered at.

<![if !vml]><![endif]>

Of this summer's trio of supermoons, the one rising this month is the brightest, according to the Washington Post.

The Perseid Meteor Shower will also be starring in the heavens and will peak between August 11th and 13th.

"The Perseid meteor shower is known as one of the best meteor showers to observe, producing fast and bright meteors that frequently leave trains, but in August, a nearly full moon will upstage the show," NASA says.

However, a spectacular sunset beat the meteor shower to it.

Supermoons appear to be about 14 percent bigger and around 30 percent brighter than normal because they are closer to the earth (perigee.) And because this August 10th supermoon will be the closest to the Earth, it was expected to be the brightest of the summer's trilogy.

Earth's lunar satellite is about 221,765 miles from the earth at perigee (supermoon), with an average annual distance of about 238,857 miles.

 

 

Click here for photos and video of the 'Drama at Gooseberry Island'. All the actors came in on cue that night in March 19th of 2011 to produce a stunning perigee moon: magnificent sunset, clear skies, full moon, and the closest the Earth's largest satellite has been to our world since March of 1993.

08/10/2014 – Going once, going twice... how about going for the umpteenth time as the Westport River Watershed Alliance took advantage of a pristine harbor property to host their perennial Beyond the Sea Summer Gala Fundraiser.

<![if !vml]><![endif]>

Above: New this year. Honorary auctioneer Stephen Fletcher took to the gavel and sacheted guests through several high-priced items all for the benefit of the proactive water conservation and preservation group.

Check out the YouTube video of Westport River Watershed Alliance's annual Summer Gala 2014.

Beautifully situated at Westport Point on Windward lane, this year's Gala was extraordinary. Wilhelmina's Catering served up an array of delicious hors d'ouevres, including artisanal cheeses from Formaggio Kitchen, Back Eddy smoked salmon, Wicked Kickin' Cheesecakes, and Ten Cousin's chowder. Guests enjoyed popular local wine and beverages to the popular local acoustic musicians Toph and Tom.

And to this fabulous extravaganza was added a most profitable surprise – a live auction!

Click here for more information and check out the auction items.

Click here to see the new photos of the 2014 WRWA Summer Gala fundraiser.

<![if !vml]><![endif]>08/08/2014 – Two fires in two days test local firefighters. Thanks to alert homeowners, fire detection devices, and quick response from the Westport Fire Department, two local homes, one historic, were saved from rack and ruin when firefighters entered the structures and quickly confined and extinguished the blazes.

Although they suffered moderate smoke damage throughout, the houses themselves were saved. Read more...

08/08/2014 – Right Whale, Roseate Tern and the Leaping Brook Trout come to the assistant of the WRWA to the tune of $15,000.

You've probably seen these specialty plates before; a whale tail <![if !vml]><![endif]>protruding from the water, a leaping brook trout.

But the plates are more than just a soothing seascape; they're for a good cause.

Proceeds from the special plate fees (of just $40 every two years) go toward the Massachusetts Environmental Trust (MET).

These plates have generated over $18 million since they were first issued 20 years ago.

And recently, the Westport River Watershed Alliance (WRWA) received a financial boost of a $15,000 grant from the Massachusetts Environmental Trust (the Trust). This grant will enable WRWA to identify sources of pollution relative to the applicable water quality standards for fecal coliform (FC) in the West Branch of the Westport River. Read more...

08/05/2014 – Mayhem on Main Street. Fire department vehicles from Westport and Little Compton responded quickly to a 911 call a little before noon today that reported an explosion in the basement of a home at 1950 Main Road, Westport Point.

The home owner, while working outside in the yard, reported hearing the bang and phoned in the emergency call.

The alert home owner and quick fire department response saved an historic structure from rack and ruin.

The eruption and resulting fire were the result of an electrical failure in the home's main electrical panel, according to the contractor called in to access and repair the failed service.

The fire, contained in the basement, was quickly extinguished.

"I was lucky to be at home at the time," said the owner. "I can't go back into the house just yet, so I'm staying with some neighbors."

<![if !vml]><![endif]>

The fire apparatus clogged the narrow street for a couple of hours, frustrating lower Main Road residents trying to return home.

1950 Main Road is the historic Captain Edward G. Sowle house, circa 1835, in Westport Point's historic district.

08/05/2014 – Work is progressing on the construction of the Westport Fire Department's 9-11 steel I-beam memorial.

The Highway Department is putting in a commendable effort in setting up the World Trade Center steel first obtained by the fire department in March of 2011.

Donations are paying the cost of WTC memorial.

Click here to read about the arrival of the steel I-beam relic.

Highway Department worker, Tony Medeiros (pictured below) is making the final measurements before concrete is poured in preparation for the installation of a granite slab "pentagon-"shaped platform which will support four memorial plaques and cross-lighting for the twisted, steel I-beam.

The department plans to use the beam in front of the town's new fire station as a memorial to honor the more than 300 firefighters that were killed on one of America's darkest days - September 11, 2001.

<![if !vml]><![endif]>

08/05/2014 – State Senator Michael Rodrigues (D – Westport) touts a new legislative initiative - the Social Media Privacy Act.

"With rapid technological advances and the growth of social media, we in the legislature work to enact laws that make sense for the times we live in," Senator Rodrigues said.

"As such, I'm proud to announce that on Friday, July 15th the Senate <![if !vml]><![endif]> unanimously passed the Social Media Privacy Act, prohibiting employers and school officials for asking for someone's social media passwords as a condition of employment or enrollment. The bill now heads to the House of Representatives for their approval," Senator Rodrigues said.

An Act Relative to Social Media Privacy Protection (S.2118), that would prohibit employers from requiring employees or applicants to hand over their social media log-in information, or requiring employees to accept invitations to connect on social media was added as an amendment to the Massachusetts Senate's proposed budget, but it did not make it into the final budget that the House and Senate passed. 

The bill may, however, did pass this legislative session according to the bill's lead sponsor, Senator Cynthia S. Creem, whose office worked to advance the bill before the session closes on July 31st.

At least a dozen other states have passed similar social media legislation.

 

08/04/2014 – "Tell me what you know about this item." Taking a page from the famously successful PBS Antiques Roadshow, the Westport Historical Society put on a roadshow of its own at The Shattuck last Thursday.

It was part adventure, part history lesson, part treasure hunt, and all fun!

The Society's Antiques Show 'n' Tell packed the Gallery's exhibition <![if !vml]><![endif]>space with folks hoping to discover that their heirloom or flea market find would be the next great historical discovery unveiled by Skinner Inc. Americana expert, Stephen Fletcher.

The ever animated Mr. Fletcher proved to be part expert, part humorist, and all entertainer as he sorted through a multitude of objects and artifacts, and separated the wheat from the chaff, attempting to solve the mystery behind their origin and value.

Against a backdrop of abstract oils by exhibiting artists Bryan McFarlane and Jamie Young, Fletcher with the surprisingly skilled assistance of WHS volunteer Kathleen McAreavey, guided the audience through the interesting items brought by an inquisitive and hopeful audience.

View hi-resolution photo album!  Need Adobe Flash? Click here.

Not all items were identified, but all produced interest and opinions by the Antiques Show 'n' Tell audience.

Tonight, more photos and great video.

08/04/2014 – Summertime fun on the deck launches Senator <![if !vml]><![endif]>Michael Rodrigues reelection campaign. Enjoy an evening at McGoverns on the Water, 310 Shore Road, Fall River on Thursday, August 7th from 6 to 8 p.m.

Appetizers, dinner and dessert for a suggested donation of $75.00. Please RSVP to Thelma Sullivan at 508.679.1123, or send a donation to Thelma c/o 60 Davis Road, PO Box 1486, Westport, MA.

Please make checks payable to The Committee to Elect Michael Rodrigues.

08/03/2014 – This day in 1492 Columbus set sail on the ocean blue – and went on to discover the new world. Everybody knows this children's ditty; but what you may not know, especially the young ones, was that he was looking for a shorter passage to the far east.

Here's the rest of the story:

Did you know that in 1507, Martin Waldseemüller produced a world map on which he named the new continent America after the feminine Latin version of Amerigo Vespucci's first name; and even that is disputed by some who claim our continent was in memory of Richard Amerike, a wealthy English merchant who lived in the 15th Century.

Further, the new land's inhabitants at that time were incorrectly labeled "Indians."

What we do know is that today's America is the sole super power in the world, yet we can't positively identify the lineage of our country's name!

Oh, by the way, don't feel too bad for ol' Christopher; Colombia is named after Christopher Columbus, even though he never set foot on Colombian soil. It was Alonso de Ojeda, one of Columbus' companions on his second voyage, who was the first European to set foot on the land in 1499.

Click here for other interesting events that Happened on This Day in History.

<![if !vml]><![endif]>08/03/2014 – St. John the Baptist Parish Fair continues today, Sunday, August 3rd from 8 a.m. - 1 p.m. at 945 Main Road, Westport.

There's still time to buy raffle tickets for this year's quilt known as "Sadie's Choice", a masterful work of design applique made by the church quilters' group headed up by Louise Buckley.

<![if !vml]><![endif]>Inset right: quilter Joan Brenckle of Westport shows off this year's handmade, hand-stitched raffle quilt. Spring for a book of raffle tickets and support the church's programs. 

There is still time tomorrow to get involved in the New England (country) auction. Get there early for the Pancake Breakfast from 8 a.m. until noon in the church hall. Raffle drawings will be held at noon.

Inset left: tickets are still plentiful for the New England (country) auction. So come on down to the church hall Sunday and make these volunteers even happier with your participation in this annual event that supports many church activities.

 

08/02/2014 – Suspected revenge killing takes the life of Westport policeman's German Shepard.

Five-year-old Siren, who was training to be a search and rescue dog in Rhode Island and Massachusetts, died in April. The dog's handler, Westport Police Det. Jeff Majewski, said that autopsy results released last week showed rat poison in the dog's liver.

"A $1,000 reward to anyone who provides information that leads to criminal charges against this timid soul." – Jeff Majewski

Majewski suspects the dog was intentionally poisoned, as someone could have tossed the rat poison over the backyard fence at this Westport home. Majewski is a 25-year member of the Westport Police Department.

<![if !vml]><![endif]>

"Siren was a family member, a trusted companion, a guardian and a friend," Majewski wrote in a Letter to the Editor. "This was a cowardly act."

"One day that dog might have found a missing child or helped to locate an elderly person who wandered off from home."

Majewski is offering a $1,000 reward for information about the incident. The Westport Police Department can be reached at 508.636.1122.

08/01/2014 – The Auxiliary of Charlton Memorial Hospital <![if !vml]><![endif]>recently announced $5,000 in scholarship awards for individuals who are pursuing a career in healthcare.

The Auxiliary presented five $1,000 scholarship awards to area high school seniors during its annual Scholarship Luncheon held on June 4th at the Fall River Country Club. The Scholarships were presented by Auxiliary President Louise McCarthy.

"The committee and I were delighted to meet and spend some time with the scholarship recipients at our annual luncheon," said Marion Greer, Scholarship Chair for the Auxiliary of Charlton Memorial Hospital. "They are an exceptional group of students with a great future ahead of them."

The 2014 Westport Scholarship winners are:

Amalia K. Davis, a graduate of Westport High School, will attend the University of New Hampshire to pursue a career in Neuroscience.

Jessica Nunes, a graduate of Westport High School, will attend Massachusetts College of Pharmacy and Health Sciences.

08/01/2014 – State Legislature passed Substance Abuse Recovery Bill.

The Legislature on Thursday approved the compromise Substance <![if !vml]><![endif]>Abuse Recovery Bill, increasing opportunities for long-term substance abuse recovery in the Commonwealth by supporting a continuum a care and removing barriers that stand in the way of effective treatment, Senator Michael J. Rodrigues (D-Westport) announced.

 "With addiction levels at the highest in history, Massachusetts is in the midst of a drug epidemic. Addiction can truly be a matter of life and death, making the passage of this bill all the more historic and meaningful," said Senator Rodrigues. "Despite the tireless efforts of organizations like Stanley Street Treatment and Resources [SSTAR], the SouthCoast has been hit particularly hard by the addiction epidemic. This legislation will complement the work of these organizations and take powerful steps toward prevention and treatment of substance abuse."

"Substance abuse is not just an inner city problem. It is happening in our suburbs and it is happening in our rural areas. This bill takes a giant step forward in treatment of this universal scourge," said Representative Paul A. Schmid (D-Westport).

More past headline news continues below.

<![if !vml]><![endif]>

Bulletin Board

Click here to see all events happening today in and around Westport.

This Friday! Westport Library 2014 Annual Used Book Sale Friday, September 5th through Saturday, September 13th.

Sponsored by Friends of Westport Library. Members' Preview is Friday, September 5th, 6-8 p.m.; sale -Saturday, September 6th through Saturday, September 13th during library hours, but closes at 1 p.m. on Friday, September 13th.

Closing day, Saturday the 13th is Bag of Books day 9 - 1 p.m., $5 per bag. They supply the bag!  All proceeds are used to benefit the library. For further info 508-636-1100.

Over 8,000 books in 25+ categories, fills entire Community Room. One of the largest sales in the area. All of the hundreds of children's books are $.25 each to encourage reading. Others $1 - $2 plus a selection of specially-priced books. Non-members can attend preview for $10, no admission is charged on other days. Westport Library, 408 Old County Road.

Hours: Mon. & Fri., noon-8:30 p.m.; Tues., Wed., and Fri. 10 a.m. - 5 p.m. For more information call 508.636.1100.

Join the 4th annual Walk for Westport at noon, in beautiful Westport Harbor on Saturday, September 28th.

Register/Sponsor online now<![if !vml]><![endif]>. This 3.5 mile walking route begins at the corner of Howland Road and ends at Elephant Rock Beach Club located on Atlantic Avenue. Parking only at Howland Beach Club & CK Beach Club.

A Family Fun Event will follow the walk including: children's games, magician, face & pumpkin painting, crafts, beach fun, refreshments, live music by Magnolia and a 50-50 drawing with fabulous prizes! A community walk-a-thon sponsored by the Westport Education Foundation and the Friends of the Westport Council on Aging to benefit the youth and seniors of Westport.

Click here for all the details and to register.

$10 per Individual/single; $20 per Family (household); and $50 per Team (ex. First Grade Teachers, School Committee).

Register before 9/24 and save $5!

Click here to print their fantastic flyer with all the details!

Click here to read about and view photos of 1st annual Walk for Westport with video!

Their first Walk for Westport raised $10,000!

<![if !vml]><![endif]>

The 1st annual Providence Folk Festival will be at Roger Williams National Memorial on Sunday, September 7th.

282 North Main Street, Providence from noon until 6 p.m.
The Providence Folk Festival is a Free<![if !vml]><![endif]> music festival featuring some of the finest folk, acoustic and singer-songwriter acts in the RI area on two stages of music. More....

Chicken Pot Pie Dinner at James Morris Post #145 on Saturday, September 6th.

489 Sanford Road, Westport. Includes mashed potatoes, vegetable, dessert and beverages. Cost is only $10!

Help the Post sustain its daily needs and upkeep of the historic American Legion Hall. Please help by purchasing a ticket! Call 774.264.0082 for more information or to buy tickets.

Entrepreneurs will make their pitch at the Annual Piranha Pond Pitch Party on Thursday, September 11th.

Emulating the popular television reality show, Shark Tank, selected entrepreneurs will present their business ideas at the annual Piranha Pond Pitch Party, sponsored by the Southern New England Entrepreneurs Forum (SNEEF), scheduled from 5:30-8:00 p.m., at the Advanced Technology and Manufacturing  Center, 151 Martine Street, Fall River.

<![if !vml]><![endif]>

Above: an entrepreneur pitches to the investor panel in front of the audience at the September 13, 2012 Piranha Pond Pitch party. Photo/EverythingWestport

The Piranha Pond is a "pitch party" where eight selected entrepreneurs each have up to five minutes to convince a panel of investors to meet with them to discuss funding their ventures. Using a format similar to the popular television show Shark Tank, the investors provide feedback to the entrepreneurs about their presentations and companies, and information to all about why they decide to be "In" or "Out". If they are "In", they will meet with the entrepreneur at a later time to discuss the entrepreneur's company. If they are "Out", there is no interest at this time. Again, the investor explains why he/she will not move forward with the presenter. Visit their website to learn more about the investors.

SNEEF has chosen companies that are beyond the idea or "napkin" stage, preferably with revenue or a working prototype. The ideal companies have raised funds from friends, family, and/or grants. The company's product is software or SAAS product, and be in beta testing or later. Get all the details at www.piranhapond.com.

Great fun and there is no admission charge!

Westport United Congregational Church is holding their annual yard sale on Saturday, September 13th.

From 9:00 a.m. to 2:00 p.m. at 500 American Legion Highway, Westport.

Space available at $20; bring your own table. All books left over from the book fair will be available. Also a bake sale table with assorted goodies. Serving steamed hotdogs with chips and drink. For more information please call Mary 508.636.4282.

Church items will be downstairs in the church hall, so it will be held rain or shine. The church itself has a lot of items and will be filling the downstairs. If the weather is bad, they will not be able to accommodate other sellers.

Southcoast VNA to host third annual Hope Takes Flight: A Butterfly Release on Saturday, September 13th.

Southcoast Visiting Nurse Association, known in the community as Southcoast VNA, will host the third annual "Hope Takes Flight: A Butterfly Release" from 2 to 4 p.m. at the Fairhaven Senior Center, 229 Huttleston Avenue, Fairhaven to honor and remember loved ones who have died.

Other activities will include musical performances by the Sonaré Chamber Ensemble and Wayne Cabral, inspirational readings and a special recognition of Hospice staff members and volunteers. A silent auction and prize raffle will also be held throughout the afternoon, and light refreshments will be served. The event will take place rain or shine.

Butterflies to honor a loved one can be purchased before September 2nd for a $25 minimum donation, and will include a listing of a loved one's name in the event program book.

To order a butterfly or for more information about the event, contact Southcoast VNA Community Affairs at 508.973.3470 or email them.

New! Country Travelers announces their remaining 2014 Schedule; next trip planned for September 25th.

Click here for all the information including times. For reservations, complete menus or any other concerns please phone Veronica Beaulieu at 508.636.4889.

September 25th – Enjoy a day in Plymouth.  They'll visit the "Forefathers Monument" and then to Isaac's Restaurant for a delicious luncheon of Seafood Medley or Prime Rib.  $50 per person. Reservations no later than September 15th.

Rally Day - Westport Point United Methodist Church will begin the Sunday School year with Rally Day on September 14th.

The Point Church, 1912 Main Road strives to be a source of God's Grace in the world – welcoming, nurturing, and serving.  Please join them in celebrating the new school year.  Sunday School is held at 10 a.m. during the worship service and all ages are welcome.  There will be outdoor games following the service as part of the celebration.  The church office can be contacted with any questions at 508.636.2036 or by email at wpumc1@aol.com.

The Westport Historical Society presents a talk moderated by Dawn Tripp on The Great Depression on Wednesday September 17th.

The talk will will start at 7:00 p.m. at the Macomber Community House, 938 Main Road, Westport.

Westport author Dawn Tripp will take us on an exploration of how the small community of Westport coped with the Great Depression, through the direct experience of panelists and reminiscences of audience members.

Starting with the stock market crash of 1929 and ending with America's entry into World War Two in 1941, the Great Depression was a critical event in United States social, economic, and political history. It brought suffering on an unprecedented scale as well as large-scale attempts to alleviate the misery. Panelists include Tony Connors, President of the Westport Historical Society, who will provide an overview of the Great Depression and Cukie Macomber who will recall personal memories of everyday life during this era. Audience participation is very welcome! Anyone with stories or memories of this era is encouraged to contribute at this event.

Suggested donation $5.

For more Information please visit the Westport Historical Society's website: www.wpthistory.org, or call 508.636.6011

Concerts at the Point will launch its 18th Season on Sunday, September 21st.

All concerts start at 3:00 p.m., and are held at the Westport Point United Methodist Church, 1912 Main Road, Westport Point, an intimate venue with wonderful acoustics.

<![if !vml]><![endif]>The 2014-2015 Season will offer six concerts, starting with the return of The Muir String Quartet on September 21st, and later present audience favorites The Boston Trio and The Claremont Trio. Two ensembles are new to this venue: they have engaged a return visit by classical pianist Frederick Moyer, who will play as part of the Dave Brubeck Tribute Quartet on December 7, 2014.

Visit www.concertsatthepoint.org for more information and ticket order forms. Tickets $25, $10 Students.

Former Selectman and insurance man, Jim Coyne, announces a Yard Sale to be held Sunday, September 21st.

<![if !vml]><![endif]>

The fundraiser will be located at Watuppa Plaza, 151 State Road, Westport from 8 a.m. to 4 p.m.

The event will celebrate "International Ataxia Awareness Day."

Contact Jim Coyne at 508.958.7056, or email: jwcjr286@yahoo.com for table space and information.

Westport Half Marathon at Buzzards Bay Brewing on Sunday September 21st.

<![if !vml]><![endif]>

Join them on this fun and challenging 13.1 mile loop through scenic Westport, Massachusetts.

Race starts at 9:00 a.m.

Enjoy the views as you pass by beautiful old farms, stonewalls and conservation land on your way down Horseneck Road.

Click here for all the information.

Westport Half Marathon on FaceBook.

Click here to register on-line.

The Trustees of Reservations invite you to get out and celebrate fall with Family Farm Festivals on Saturday, October 18th.

 Featuring animals, local food, music, and more.

What is fall without a classic farm festival? The Trustees of Reservations, owner of the most individual farm properties and Community Supported Agriculture Programs (CSAs) of any entity in Massachusetts, have several fun farm events planned at multiple locations around the South Coast and Greater Boston area this fall. Events range from live music, kids' activities, and picnics to volunteer opportunities, all designed to get everyone out and connecting with each other while also supporting our local farms and communities. Come out, meet our farmers and animals and join them!

South Coast Harvest Festival from noon – 4 p.m.

Westport Town Farm, 830 Main Road, Westport.

Trustees of Reservations Members & Nonmembers: Adult $5; Child (age 5 & under) free.

For more information: 508.636.4693 x103.
07/30/2014 – State Senator Michael Rodrigues will be hosting his bi-annual Business Breakfast on Tuesday, August 5th.
He is inviting business leaders to another engaging conversation about the business climate in our state and our region, and the specific concerns of SouthCoast employers.
"I hope to have a robust discussion with a diverse group of business <![if !vml]>

<![endif]>leaders representing many different industries. As such, please check your calendars and let me know if you are able to make it," said Senator Rodrigues.
The breakfast meeting will be from 8:00 – 10:00 a.m. in the historic Wardroom Annex, aboard the Battleship Massachusetts, Battleship Cove, 5 Water Street, Fall River.
All local business leaders are invited to call and make a reservation for this enlightening business forum.
A light breakfast will be served, and they have arranged for a private tour of the battleship to begin at 10:00 a.m. for those of you who are interested.
To offer accurate attendance estimates to their generous hosts at Battleship Cove, please RSVP by Thursday, July 31st to Senator Rodrigues Communications Director, Tara Conklin. You can reach Tara at 617.722.1114, or by email at tara.conklin@masenate.gov.
07/29/2014 – This August the Dedee Shattuck Gallery is pleased to present Jamie Young and Bryan McFarlane in exhibition from Wednesday, July 30th through Sunday, August 24th.
Artists' Reception is Saturday, August 16th from 5-7 p.m.
<![if !vml]>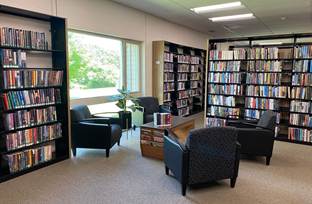 <![endif]>
Dedee Shattuck Gallery is pleased to present Jamie Young and Bryan McFarlane. This exhibit pairs two established oil painters who explore the identity of place.
Jamie Young lives and works in Ashfield, Massachusetts, a Berkshire community known for incubating talented artists.
Bryan McFarlane is a Boston painter and a professor at University of Massachusetts Dartmouth. Read more...
07/29/2014 – South Coast Youth Conservation Corps Provides Rare Opportunity for Teens.
If you're outside on the South Coast this summer, walking a trail, picnicking in the park or buying veggies at a local farmer's market, you just might bump into a group of young people wearing matching green T-shirts and khaki hats. Although a pack of teenagers might arouse suspicion under some circumstances, these teens aren't getting into trouble, on the contrary, they're members of the South Coast Youth Conservation Corps.
Youth are planting trees, growing organic produce and clearing hiking trails this summer for the benefit of their community. Read more...
07/28/2014 – For the third year, BayCoast Bank has contributed to the Westport River Watershed Alliance to support the organization's summer internship program.
<![if !vml]>

<![endif]>
Above: James Goodman & Brendan Cormier.
The WRWA hires students from local colleges to assist with its education and monitoring programs. BayCoast Bank's investment allows for the WRWA to bring two interns aboard for the summer: James Goodman & Brenden Cormier. Read more...
07/28/2014 – State leader in solar, Dartmouth opens new six-megawatt solar project.
Westport lost years in the solar commitment, focusing instead on a failed, multi-megawatt wind turbine that would have been located in Central Village, a concept soundly rejected by the town's people.
Spartanburg-based Pacolet Milliken Enterprises Inc. recently announced the completion of a 6-megawatt solar energy facility in Dartmouth, Mass.
<![if !vml]>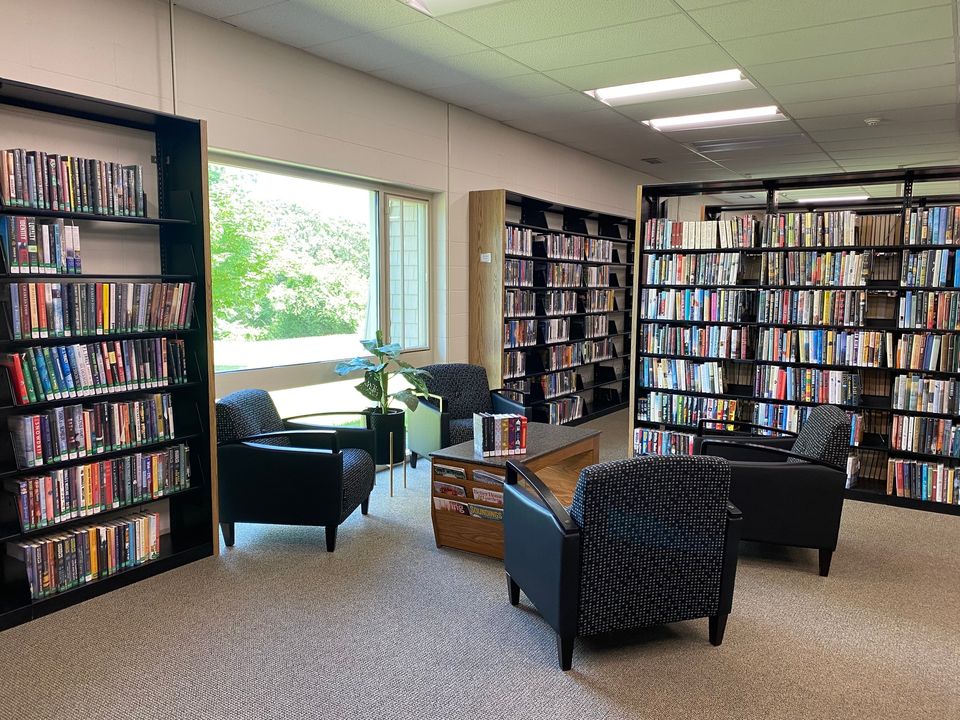 <![endif]>
The private investment company said the Fischer Road Solar Facility is the second-largest such project in Massachusetts. Pacolet Milliken is a joint owner in the project with New York-based Syncarpha Capital.
It encompasses 20,000 solar panels on a parcel that contains cranberry bogs and a composting center. Ameresco Inc., a renewable energy company, constructed the facility in less than six months and will oversee its operations.
"Our energy division at Pacolet Milliken has two goals," Rick Webel, president of Pacolet Milliken, said in a statement. "To work with best-in-class partners and to invest in high-quality, long-term renewable energy generation, and we have found both in this solar energy facility."
During its first year of operation, the facility is expected to generate enough energy to offset the annual electricity requirements of 820 typical U.S. homes. The town of Carver and Silver Lake School District will purchase the energy at favorable rates over the next 20 years, the company said. More.
07/28/2014 – Southcoast Health Van to visit Westport Council on Aging on Wednesday, October 8th. State Senator Michael J. Rodrigues (D-Westport) has partnered with the Southcoast Hospitals Group to schedule Health Van visits throughout the summer at local Councils on Aging. The Southcoast Health Van Program provides free education and screening to the community, including cholesterol, diabetes, blood pressure, and cancer screenings, education of stroke prevention, as well as nutritional information and education. These visits to Councils of Aging will increase accessibility to these services among families, young people and the senior citizens of the SouthCoast. 
Senator Michael Rodrigues has partnered with Southcoast Hospitals Group to increase access to health services for seniors.
"I'm pleased to work with the Southcoast Hospitals Group to provide our seniors with increased access to these essential health services," said Senator Michael Rodrigues. "Addressing the health care needs of the elderly in our communities is so important in ensuring the very highest quality of life for our senior citizens, and this program fills a void for a population that is often medically-underserved." 
The schedule for the Southcoast Health Van visits is below:
Monday, July 21st, Swansea COA - 260 Ocean Grove Avenue;
Monday, July 28th, Somerset COA - 1458 County Street;
Tuesday, August 5th, Freetown COA - 227 Chase Road, East Freetown;
Friday, August 15th, Rochester COA - 67 Dexter Lane;
Wednesday, October 8th, Westport COA - 75 Reed Road.
An additional visit in Fall River is pending.
All sessions are from 10:00 a.m. to 2:00 p.m.
07/25/2014 – Westport Waterfire! For those of you not familiar with Providence's signature event, WaterFire, last night was your chance to get up close and personal at The Shattuck with the award-winning fire sculpture installation on the three rivers in downtown Providence.
Created by local artist Barnaby Evans, WaterFire has become a must-see for visitors throughout the Southcoast. 
Barnaby was The Shattuck's guest speaker Thursday night, and brought along some Waterfire braziers for a 'show and tell.'
<![if !vml]>
<![endif]>
There was a talk about Waterfire by Barnaby, a short performance by the Festival Ballet, and a lighting of the braziers!
There were no romantic boat rides, but there was plenty of Luminaria to create a romantic and unforgettable memory.
Wow, who whudda thought Westport would be so multicultural!
07/24/2014 – A new Broom Bear sweeps clean, says Chris Gonsalves as Westport's Highway Surveyor took delivery this week of an Elgin Broom Bear 4 to replace the town's aged and worn-out street sweeper.
<![if !vml]>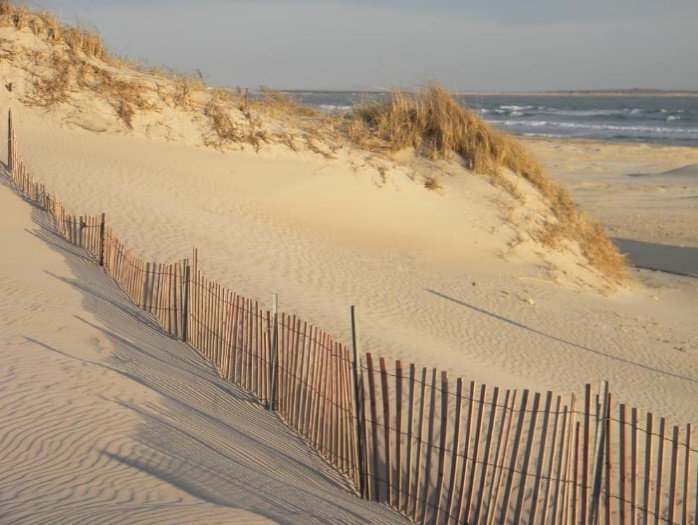 <![endif]>
Above: Highway Department Rick Anctil checks out the town's new street sweeper.
Selectmen authorized the Broom Bear's purchase last November from the Atrui Brothers of East Providence to the tune of $223,000.
"We used Chapter 90 money (state aid) so there was no cost to the town," Gonsalves said. "And we have plenty of Chapter 90 money available to us.'
<![if !vml]>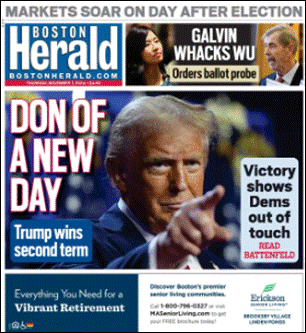 <![endif]>"Our old street sweeper (pictured left) was designed for urban environments where there are many twists and turns and short runs on city streets, whereas Westport has long, rural roads, 156 miles to be exact, that require long distance runs where a truck is more durable and can handle the travel," Gonsalves said.
"The sweeper can operate up to 60 miles per hour," said Rick Anctil, a Highway Department employee and its de facto mechanic. "And a side-boom unload mechanism allows the sweeper to empty its hopper directly into a dump truck, and not have to return to the yard to unload road sweepings."
The Bear's first assignment? Sweep the washed out sand at the bottom of Riverview Drive in preparation for the repaving of that troubled road.
Sandy roads can adversely affect motorcyclists and bicyclists, and streets need to be swept clean before line striping can be put down, a safety requirement on Westport's dark roads, especially on rainy and foggy nights.
07/20/2014 – Westport prepares for Comcast cable. For all you Westporters, and there are many, who have griped about Charter Cable's monolithic indifference to customer service, program selection and timely repair, not to mention the unavailability of basic cable services in some areas of town, your time may have come.
Or has it.
<![if !vml]>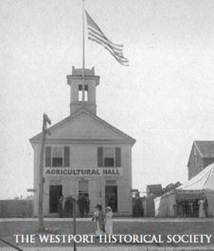 <![endif]>Comcast and Charter Communications have reached a deal in which Comcast and Time Warner Cable will shed 3.9 million of their current customers in an attempt to ease concerns over their proposed merger.
The sale on April 28th of this year to Charter Communications of some of those customers would leave the combined Comcast and Time Warner Cable with just less than 30% of households that subscribe to cable or satellite TV.
And it leaves Westport with Comcast.
Westport Selectmen have been negotiating a deal with the new provider.
"Westport cable customers will initially have the same rate structure as that which is called for in the recent 10-year agreement the town had negotiated with Charter," said Antone Vieira, select board Chairman.
"The infrastructure (town-wide wiring, household hookup, cable boxes, etc.) will remain the same."
Internet performance to end users will probably remain unchanged for those Westport subscribers who use it.
Programming selections remain to be seen, but Comcast has generally received good marks in this area. How they'll be packaged has yet to be announced.
In the April 2014 deal, Charter will buy 1.4 million Time Warner Cable customers directly for $7.3 billion in cash.
In addition, 2.5 million current Comcast customers will be spun off into a new cable company that will be controlled by Charter.
Finally, Charter will swap 1.6 million of its customers to Comcast in return for 1.6 million current Time Warner Cable subscribers. The rationale for the swap is that it would cluster Charter and Comcast subscribers geographically following the merger.
And that is why Westport is getting Comcast.
Is this a good deal for Westport?
At least one consumer advocacy group critical of the merger said that the agreement does nothing to reduce its concern.
"Transforming three giant companies into two behemoths gives no comfort to content providers or consumers," said Matt Wood, policy director of Free Press.
Westport cable subscribers are a flea on the back of the Comcast elephant, and that should bring little wiggle room when town leaders are negotiating with Comcast in the future.
07/19/2014 – Westport's "Tough Samurai Mudders" started as a team, worked through the devilish obstacles as a team, and sprinted to the finish as a team.
Who's better than the Westport Fire Department's mud brigade as they took on the Vineyard's inaugural Samurai Sprint 5K Mud Run without fear or trepidation of completing it.
These tough guys and gals took a beating but left no one behind!
Members of the Westport and Fall River Fire Departments competed in the Samurai 5K Sprint Mud Run as a team wearing red shirts in recognition of firefighter/paramedic Steve Lopes who was seriously injured fighting a chimney fire on American Legion Highway.
And how about our School Committee member, Melissa Pacheco (pictured below) who schooled the men in the fine art of crossing the "Missing Bridge" rope obstacle!
More photos with video later.
<![if !vml]>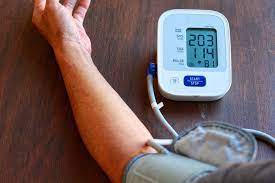 <![endif]>
<![if !vml]>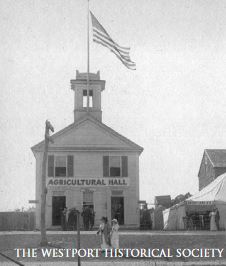 <![endif]>
07/16/2014 – Let the paving begin! With little fanfare, Westport Selectmen signed a contract Monday night with Narragansett Improvement Company to initiate the long overdue paving of East Beach Road, Riverview Drive, and the re-grading and road-base preparation of the disputed Beach Avenue.
However, it was a Herculean odyssey of epic proportions to get to this point.
Selectmen voted unanimously in the past to pave Beach Avenue, but more recently voted twice, 3-2, to rescind those earlier votes and to review a plan championed by Selectman R. Michael Sullivan to consider leaving the road a compacted, gravel base.
This change in direction caused a rebidding process for the three troubled town roads, exposing the town to possible litigation after an accepted bid was cast aside, and irritating residents and abutters of Riverview Drive and East Beach Road for the unnecessary delays and hardships imposed navigating the washed out and barely passable thoroughfares.
Paving will begin sometime between July 16th and August 1st, according to Selectmen.
07/15/2014 – A sure sign of this summer's first daytime scorcher is a long line at Handy Hill Creamery. This throng descended Saturday on the venerable Westport ice cream stand to beat the day's heat and humidity with, what else, an ice cream cone!
<![if !vml]>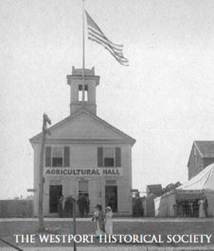 <![endif]>
07/15/2014 – License and registration please! This Westport police cruiser was involved in a fender bender Saturday on Old County Road. It was reported that the cruiser was travelling west with its lights on when a collision occurred between the older police cruiser and an automobile turning into its driveway just past the Westport Middle School.
They were no reported injuries, and the accident is under investigation.
<![if !vml]>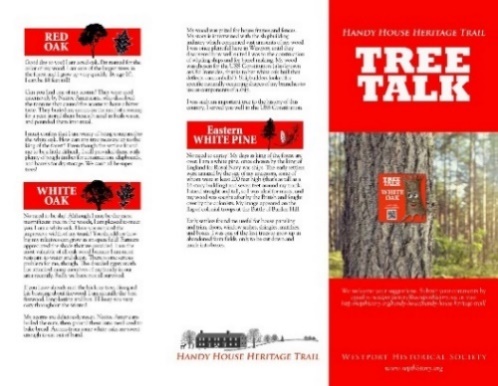 <![endif]>
07/13/2014 – It's probation for Sisson! In behavior that led to the changing of an elected position to that of appointed, Westport's former embattled highway surveyor, after a lengthy trial process, was sentenced to probation on Friday.
Westport Highway Department Surveyor Harold "Jack" Sisson was sentenced Friday to two years of probation, 40 hours of community service and a no-trespass order at the town's highway department facility.
Prosecutors wanted more.
Assistant District Attorney Michael Callihane argued for a stiffer sentence of two years with six months to serve, two years' probation, a no-trespass order and 100 hours of community service.
<![if !vml]>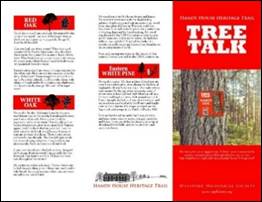 <![endif]>Inset: Former Highway Surveyor Jack Sisson defending himself at Town Meeting while recently appointed Highway Surveyor Chris Gonsalves listens.
The case, which dragged on for almost two years, brings to a close a sordid story of an elected official that, according to Assistant prosecutor Callihane, "chose to ignore protocol and run his deportment as a fiefdom … (and) engage in back room deals … under the cover of darkness."
A district court jury returned a guilty verdict Thursday. They accepted the argument by prosecuting Assistant District Attorney Michael Cahillane that Sisson gave a town tractor to a town mechanic for free and that he tried to hide the transaction by involving an equipment supply company.
"Mr. Sisson accepts the verdict of the jury," Sisson's attorney, Emile Morad Jr. said.
"The transfer that took place, obviously, didn't follow procedure. But it was done for the benefit of the department. Mr. Sisson never tried to hide what he was doing. He went to the police department and told them about it when asked."
Sisson's punishment had already started, Morad added.
"He lost his job," Morad said. "He is unemployed. His pension is held up and might become an issue."
The conspiracy charges against Sisson and Kennedy are both pending in district court. Sisson's lawyer set a September 3rd date for a status conference on the case.
"It's just politics, that is all it is," Sisson said after the sentencing hearing.
"He took an oath of office, and it was his responsibility to uphold it," said Westport select board Chairman, Antone Vieira.
"I liked Jack, but we did what we had to do. The Police Department and prosecution did a good job in handling the case," Vieira said. 
Former Town Administrator, Jack Healey had worked diligently with Sisson to correct the inappropriate behavior, but it was clearly a process that Sisson would take no part in.
Sisson was well-liked in Westport, which probably contributed to his demise.
It's now clear that the "old boy" way of doing business in Westport should not continue into the 21st century.
More from the Herald News.
Read more from a Westport Shorelines article.
07/13/2014 – Cooler week coming up in Westport this week? The polar vortex, that weather phenomenon that frequently made the rounds last winter, maybe at it again.
Some forecasters say the polar vortex, the meteorological condition that brought us frigid blasts of arctic air throughout last January and February, may just be redeeming itself with pleasant summer weather next week.
Because of a cool air blast from the Gulf of Alaska, temperatures along the East Coast will dip 10 to 15 degrees below normal starting Tuesday and continuing throughout next week.
OK you gardeners and golfers, what's your excuse now?
07/13/2014 – The calm before the storm! This was the scene seconds before the opening Saturday morning of the 53rd annual Westport Quaker Meeting Used Book Fair at Westport's Community Meeting House.
<![if !vml]>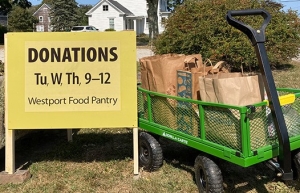 <![endif]>
The rushing of the bulls at Pamplona could hardly be more exciting than this annual event.
So many titles, so little time, so many people.
More with photos later. Watch for the amazing time-lapsed video!
07/13/2014 – It was a glorious morning for a run. Taking advantage of the perfect weather, 23-year-old Andrew Springer of Westerly, RI won the 34th running of Little Compton 4.8 Mile Scenic Road Race, besting the previous record by almost four seconds.
Ideal running conditions and heavy competition from last year's two top runners propelled Springer to a record setting 22:34.43, beating the previous record of 22.38 set by Dylan Wykes in 2007.
Springer, a three-time track All-American at Georgetown, came to race; so did last year's two top finishers Amos Sang and Glarius Rop.
Sang and Rop repeated last year's performance, however, with paces slightly off those of 2013.
<![if !vml]>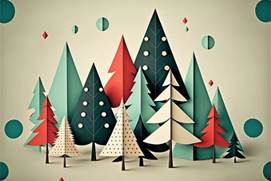 <![endif]>
Above: set against the backdrop of the historic Brownell House, the field of over 500 runners anticipates the crack of the starter's pistol to begin the 34th running of the LC 4.8 Mile Scenic Road Race.
But the rest of the field of over 500 runners was surprisingly quiet, with an astonishingly large gap of almost seven minutes until fourth place finisher and overall women's champion, Erin Murphy of North Easton came in at 29.07.22.
Claudia Camargo holds the women's record of 25:30 set in 2007.
54-year-old Lydia Sweetser was Westport's top finisher at 34:02.72, Jim Hartnett was second at 35:07.30, followed by Roswell Underwood at 36:52.43.
Tom Hunnewell was Westport's fourth place finisher with veteran runner Sean leach capturing fifth.       
Click here for all the race results.
<![if !vml]>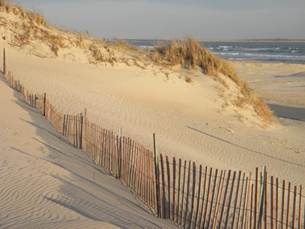 <![endif]>
But on the plus side, hundreds came out on this beautiful July day to browse and to enjoy the perennial church fair in its 54th year.
More later with photos and video.
07/12/2014 – Westport Public Library announces summer hours. Summer hours at the Westport Library are as follows: Monday and Thursday from noon to 8:30 p.m.; and Tuesday, Wednesday and Friday from 10 a.m. to 5 p.m.
The library is closed on Saturday until Saturday, September 6th.
07/11/2014 – Acoaxet Chapel announces special summer activities for July. Click here to see what they are, and learn more about Acoaxet Chapel and other local area churches.
07/10/2014 – The Westport Senior Center's July newsletter, Evergreen, is now on-line. Click here to read the July/August 2014 issue. View the Evergreen's August schedule.
Click here to view all town organization's newsletters.
07/08/2014 –The Galley Grille at White's of Westport, 66 State Road announces that starting July 7th they will be renovating the restaurant to bring you a new and improved dining experience.
Say "good-bye" to The Galley Grille as you know it because they're planning some big changes.
<![if !vml]>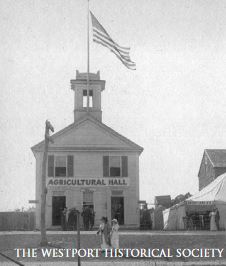 <![endif]>The restaurant and bar will still be open, just temporarily relocated to the Colonial and Priscilla rooms.
Re-opening is scheduled for mid-August - stay tuned.
All weekly specials, Wednesday trivia night, and Prime Rib nights will be available during the renovations.
Follow them on Facebook and Instagram to track the renovation progress. www.galleygrille.com
07/07/2014 – Arthur brings downpours, does some damage to Westport, drowns out the annual 4th of July parade, and manages in the process to rub salt into the wounds of East Beach Road and Riverview Drive residents who are angered over repair delays on their streets.
Town Administrator, Tim King who started his new job Monday jumping in with both feet, experienced firsthand the divisive waters of Westport politics when a group Riverview Drive residents expressed their anger over paving delays.
King was touring the troubled roads Monday morning with select board Vice Chairman, Richard Spirlet.
Recently appointed Highway Surveyor, Chris Gonsalves reported severe washout and large roadside ruts on the temporarily resurfaced Riverview Drive, and major "pitting" (small potholes) on East Beach Road.
"We sent crews (this morning) out with the equipment to scape and smooth out Riverview Drive and East Beach Road. It won't be perfect," Gonsalves said, "but it will sustain the road base until we put asphalt on them."
<![if !vml]>

<![endif]>
Above: Riverview Drive residents gathered with King (left) and Spirlet, and expressed their anger over the handful of town residents who have held up the paving of their troubled road.
East Beach Avenue experienced flooding and shallow depressions where the heavy rains washed out the sand, leaving rubble and cobble behind.
The road is still passable.
Reported rainfall of six inches fell in the northern part of town.
Heavy stormwater runoff damaged a few driveways; one in particular was on Drift Road.
We're taking care of those probably on Tuesday, Gonsalves said.
Some tire-puncturing potholes opened up on Route 88 near Horseneck Beach that are bound to become the bane of unwary drives not paying attention.
Parades and fireworks were canceled or postponed Friday in several communities including New Bedford and Edgartown; however Westport's annual July 4th parade went off on schedule to a sunny sky, but experienced downpours 20 minutes into the parade route forcing a dash for the High School.
Rain or shine had said parade organizer, Dave Palmer, and it appears they got both.
More with photos later.
07/05/2014 – Is Fall River Mayer Will Flannigan dumping Foxwoods, or is Foxwoods pulling out of fall River?
Flanagan had originally signed an exclusivity agreement with Foxwoods, but now that they will not be filing an application with the gaming commission, that pact was terminated.
Other casino companies have expressed interest in developing in the city and discussions with different gaming interests have proceeded, Fiola said.
A Foxwoods' spokeswoman denied media reports that the company had lost interest in Fall River but would not confirm discussions with leaders in New Bedford to develop a project in that city.
Flanagan said he would still be willing to work with Foxwoods. More.
07/04/2014 – Hurricane Arthur is on the way; the first named storm of the Atlantic hurricane season.
Will the Westport July 4th parade be spared the wind and rain?
As of 9:00 a.m. this morning Arthur was downgraded to a Category 1 storm.
One point of concern will be Cape Cod and the Islands, and the Eastern seaboard.
<![if !vml]>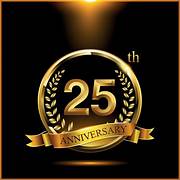 <![endif]>
Tropical storm warnings have been issued for the area.
But if there is a silver lining, it's that the July 4th parade should be spared the wind and rain as the storm is expected to hit Westport a little before 2:00 p.m.
Parade organizer Dave Palmer has previously announced the parade will go on, rain or shine!
Happy Independence Day Westport!
07/04/2014 – Spirit of Christ Church announces new summer worship times for 2014. Beginning Sunday, July 6, 2014 and continuing through August 31, Spirit of Christ Church will gather at 9:30 a.m. each Sunday for worship and fellowship. Friends, neighbors and visitors are invited to join us at the Westport Council on Aging at 75 Reed Road.
The building is air-conditioned (a blessing on warm summer days), and a warm welcome awaits you. Refreshments are available after the time of worship.
Our worship features a blend of contemporary and traditional features and biblical preaching.
Attendees tend to dress casually, and as a friend expressed it, 'you can wear almost anything that won't get you arrested in public.'
Click here to read more Church News.
07/01/2014 – Select Board sound bites. Selectmen on unanimous votes appointed last night several town board, committee and commission members, and one reserve police officer.
More later.
But not so unanimous or altruistic is the deepening dissension among selectmen and among town residents on what should be done with Beach Avenue.
Acoaxet (Westport's harbor section of the town) has always had a troubled past with Westport's town governance, attempting twice in the 1920s to separate (secede) from the rest of the town and to form a new town called Acoaxet.
But never in this history of discontent has a small stretch of public road been at the heart of such a troubling controversy until now.
At stake is the right of the general public, especially disabled and senior residents, to easily access a small town beach, and for fishermen to cast their lines from the picturesque outcropping of rocks fondly known as The Knubble, versus the desire of coastal Acoaxet residents to protect a stretch of beach they perceive as their own.
More later.
<![if !vml]>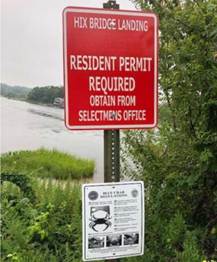 <![endif]>
In a more pleasant proceeding, Selectmen presented a Citation to Clayton M. Harrison, Board of Appeals member, for his long-term service (47 years) to the town.
This record-setting service started out as a one-year-only term to help out the town. More later.
07/01/2014 – Westport teachers respectfully protest via a picket line for a fair contract. Selectmen and meeting audience members were met last night by picketing from Westport teachers demanding fair compensation considerations. The failure of the electorate to pass a school district $800,000 plus Proposition 2 ½ override is starting to have its financial effects.
<![if !vml]>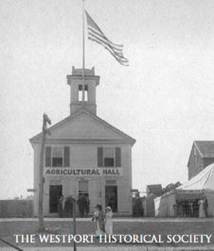 <![endif]>
Click here for more past events and news you may have missed.
Find out about all local area upcoming events.
Click here for our weekly calendar!
See all theater and art events now!
<![if !vml]>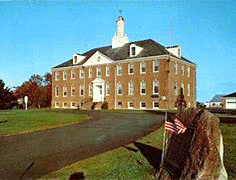 <![endif]>Sign up for our free email newsletter now!
<![if !vml]>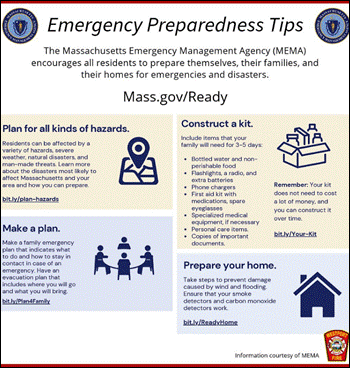 <![endif]>Want to make a comment, submit a correction, or report a news story or event of interest. We would be delighted to hear from you.
Send an email to:
EverythingWestport@hotmail.com.
If you are from the southcoast area, please feel free to email us any upcoming event you would like to submit.
Upcoming holidays and observances:
September 2014 Monthly Observances
AKC Responsible Dog Ownership Month
 Attention Deficit Hyperactivity Disorder Month
 Atrial Fibrillation Month
Baby Safety Month
<![if !vml]>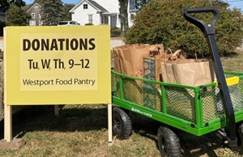 <![endif]>
Backpack Safety America Month
Children's Good Manners Month
 Childhood Cancer Awareness Month
Cholesterol Education Month
College Savings Month
 Eat Chicken Month
Gynecology Cancer Awareness Month
More.
Tuesday, September 02, 2014
Another Look Unlimited Day
Bison-ten Yell Day
V-J Day
<![if !vml]>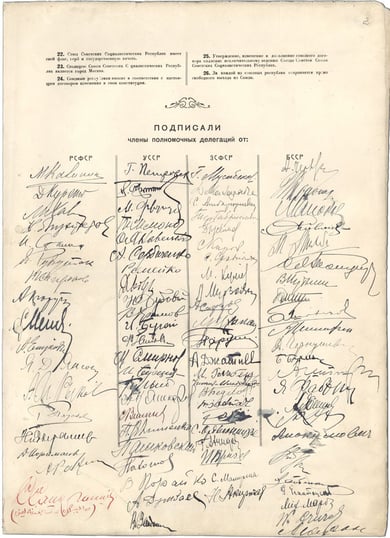 <![endif]>
Click here to check out all the daily, weekly and monthly 2014 holidays and celebrations, both official and unofficial. Great fun!
Tuesday, September 02, 2014
1666   The Great Fire of London, which devastates the city, begins.
1789   The Treasury Department, headed by Alexander Hamilton, is created in New York City.
1792   Verdun, France, surrenders to the Prussian Army.
1798   The Maltese people revolt against the French occupation, forcing the French troops to take refuge in the citadel of Valetta in Malta.
1870   Napoleon III capitulates to the Prussians at Sedan, France.
1885   In Rock Springs, Wyoming Territory, 28 Chinese laborers are killed and hundreds more chased out of town by striking coal miners.
1898   Sir Herbert Kitchner leads the British to victory over the Mahdists at Omdurman and takes Khartoum.
1910   Alice Stebbins Wells is admitted to the Los Angeles Police Force as the first woman police officer to receive an appointment based on a civil service exam.
1915   Austro-German armies take Grodno, Poland.
1944   Troops of the U.S. First Army enter Belgium.
1945   Japan signs the document of surrender aboard the USS Missouri, ending World War II.                  
Click here to view all scheduled Westport town board and committee meetings this week.
Click here to view all Theater and Arts events this week in and around Westport.
Westport Historical Society presents an exhibition – Room to Learn: Westport's One-Room Schoolhouses. Exhibition started <![if !vml]>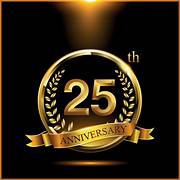 <![endif]>June 9th and is ongoing: Monday and Wednesday from 10 a.m. to 4 p.m. at the Bell School, 25 Drift Road, Westport.
<![if !vml]>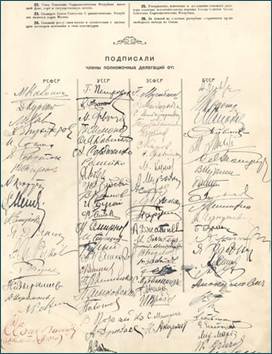 <![endif]>
Click here to take a virtual tour.
Happening Today in and around Westport!
Today's events, listed below, you don't want to miss! Scroll down to view them all.
Click here to see all events this week.
Click here to see future events after this week.
Tuesday, September 2
<![if !supportLists]>v <![endif]>Tuesday, September 2 - Yin yoga at Little Compton Wellness Center, 115 East Main Road, Little Compton from 8:00 – 9:00 a.m.
Yin yoga is the softer, gentler side of yoga. It is the only yoga that completely lets go of muscles and allows the body to stretch. In this gentle class we will incorporate breath work and the entire body structure by stressing and holding the tendons and ligaments. As we age, movement is restricted because of shortening and tightening of the connective tissue.
Yin Yoga is a style of practice that emphasizes sustained gentle, but deep stretches of the fascia. Holding poses for 3-5 minutes, stimulates the energy system, invigorates joint and connective tissue by infusing them with hydration, thus restoring suppleness and elasticity.
Angela Denham, LMT is an experienced Yin Yoga teacher who incorporates her experiences from massage therapy and Reiki into her teachings. She is a holistic practitioner with an extensive education as a licensed massage therapist, Reiki Master, Cranial Sacral Therapist, Yin yoga instructor and ear candling practitioner. Her intention is to facilitate healing through mind, body and spirit thus empowering individuals to maintain a balanced lifestyle.
"Change your thinking, Change your life"
$5.00 per class.
Angela will also be available as a practitioner for Craniosacral and Reiki therapies.
For more information call Sheri Massa at 401.592.0400 or email: sherinbo@gmail.com. Visit their website at: www.littlecomptonwellnesscenter.org.
<![if !supportLists]>v <![endif]>Aerobics at the Westport Senior Center from 8:45 to 9:30 a.m. Join aerobics instructor Wendy Sperduti-Ray for a fun fitness workout.  All are welcome. Cost is $2.50 per class. Call ahead to be sure the class isn't full.
Session I aerobics on Monday, Wednesday and Friday.
Session II aerobics on Tuesday.
For more information please call 508.636.1026.
<![if !supportLists]>v <![endif]>Walking-Hiking Group at the Westport Senior Center.
Every Tuesday starting 8:45 a.m. they leave from the Westport COA. Are you interested in walking/hiking with others who love the outdoors? Have you wanted to walk some of the wonderful trails in our area but have some reservations about heading out alone?
Join the group. All ages welcome. Call 508.636.1026 for more information.
<![if !supportLists]>v <![endif]>Seniors can get help with health insurance, supplemental insurance, Medicare Advantage plans and other medical or food assistance programs.
Every Tuesday, free and open to all. 9:00 a.m. to 12 noon.
You must call the center to make an appointment with Janet Holmes, who is there every Tuesday morning. 401.625.6790.
Tiverton Senior Center, 207 Canonicus St, Tiverton.
<![if !supportLists]>v <![endif]>Gentle/moderate yoga at the Dartmouth Grange, 1133 Fisher Road, Dartmouth. Every Tuesday at 9 a.m. Drop-ins welcome as space allows. For more information please call or click 508.965.9505 or email: palestra@comcast.net.
<![if !supportLists]>v <![endif]>Senior functional fitness (Jazzy Yoga) by Debbie Gagnon at the Little Compton Community Center on Tuesdays from 11 a.m. to 12 noon.
The fee is $2.00 for members and $5 for non-members; all seniors are welcome. 
Functional Fitness that includes a low-impact, interval-aerobic movement with dance elements, combined with Pilates and Toning with weights, focusing on the Core Muscle groups and cardiovascular system. Safe and effective. 
For more information please call 401.635.2400 or visit their website.
<![if !supportLists]>v <![endif]>The Dragon-Flowers MahJongg Group meets every Tuesday from 12:30 to 4:30 p.m. in the Game Room at Sakonnet Bay Manor, 1215 Main Road, Tiverton. Experienced American-MahJongg players are welcome to join any Tuesday. For more information, call or click Pat at 401.624.3070, email to mahjongg593@aol.com; or Gretchen at 401.359.0113, email <![if !vml]>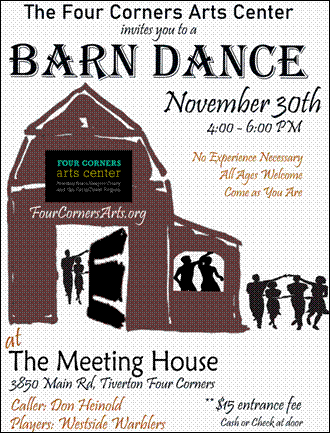 <![endif]>to gretchenjane@cox.net.
They also give lessons for anyone interested in learning this fascinating game of tiles. The next class, which meets once a week for four weeks, will be announced soon. Contact Pat or Gretchen for details. Reservations for class are required.
<![if !supportLists]>v <![endif]>Tuesday, September 2 - Afternoon Tea, Community Cuisine by Marie.
Come enjoy a refreshing repast in their cafe style dining room. Community Cuisine is open each Tuesday from 1:00 to 4:00 p.m. offering a variety of hot and cold teas and a selection of petite savory and sweet delectables. The chef is Marie O'Loughlin Jenkins.
This family event is open to all. Little Compton Community Center. For more information please contact them at
401.635.2400 or email: Email: lccc@lccenter.com
<![if !supportLists]>v <![endif]>Tuesday, September 2 - Knitting and Crocheting at the Westport COA. 1:00 p.m. If you're new to knitting or crocheting, it's a great way to pick up new tricks and always have someone at the ready to help you through the difficult parts of patterns or explain a new-to-you technique.
<![if !vml]>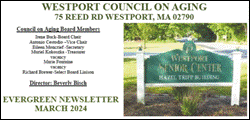 <![endif]>Inset: from the left - Mary Ellen Moore of Dartmouth, Jane Bernado and Paula Gagnon of Westport, and Nancy Cronin of New Bedford are part of a group of women numbering from 8 to 15 each week who meet at the COA.
For knitters and crocheters of all skill levels committing to a group is a way of making time for it that hopefully you will stick with.
The class is led by Gertrude Vigeant.
Westport Senior Center, 75 Reed Road, Westport. Call 508.636.1026 for more information.
<![if !supportLists]>v <![endif]>Tuesday, September 2 - Zumba classes at Countryview Estates! Every Tuesday at 6:30 p.m.
Countryview Estates, 213 Hurst Lane, Tiverton. Admission is $5.00, all are welcome.
Latin Dance Fitness!
<![if !vml]>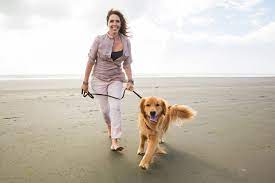 <![endif]>
Ditch the workout, and join the party! No previous experience necessary. Easy to follow Latin dance steps provide a fun and fat burning cardio workout.
For information please call or click Fatima at 401.378.3872, or email: DAMITAF@aol.com.
<![if !supportLists]>v <![endif]>Tuesday, September 2 - Meditation Class at Amicable Church from 6:30 to 7:30 p.m. every Tuesday at Amicable Congregational Church, 3736 Main Road, Tiverton. The event is free and open to the public.
Experience the clarity and calm that comes from shutting off the noise of the outside world and connecting to the body and the innate serenity of the inner self. This series of weekly classes will focus primarily on mindfulness meditation with an occasional foray into simple breath and energy cultivating techniques from various ancient and contemporary practices. Participants will then bring their expanded awareness to various life experiences. These meditation classes are facilitated by Vaughn Bryner, long-time practitioner of yoga, qigong and a number of meditative disciplines.
Location: Amicable Church Child Care Room (in the lower level of the building.)
Materials needed: For your comfort, please bring a cushion (to sit on) and blanket to each session.
Cost: Donation.
For more information call or click 401.624.4611 or email: vaughnbryner@msn.com.
<![if !supportLists]>v <![endif]>Country Line and Couples Dance Lessons with JoAnn and Andy. Beginner and intermediate dancers. Tuesdays 6:30 to 9 p.m., VFW Poirier Post, 281 Appleton Street, New Bedford. Thursdays 6:30 to 9 p.m., VFW Silvia Post, 134 Shore Drive, Tiverton RI. $7 per class. For more information call: (774) 202-5543 and ask for JoAnn.
<![if !supportLists]>v <![endif]>Tuesday, September 2 - Essex Teen Council every first Tuesday of the month starts at 6:30 p.m. at Essex Library, 238 Highland Road, Tiverton.
This is your chance to make a difference at your library!
What do they do? Book clubs, crafts & DIY, plan events at the library, haunted houses and ghost tours, and murder mystery parties.
The Essex Teen Council meets on the first Tuesday of each month.
For ages 13-18, and if you need community service hours, this counts.
For questions please call 401.625.6796 or email:
<![if !supportLists]>v <![endif]>Tuesday, September 2 - Free Open Mic with featured performer Seamus Galligan at Sandywoods Center for the Arts, 43 Muse Way, Tiverton. 7 to 10 p.m. BYOB & BYOF (food).
<![if !vml]>
<![endif]>On the first Tuesday of every month, from 7-10 p.m., an open mic is held at Sandywoods Center for the Arts. All musicians, performers, and spoken word artists are welcome to take the stage. Admission is free, but donations for the evening's featured artist are much appreciated. BYOB and BYOF (food)!
Their July 1st featured performer will be Seamus Galligan. Seamus is a singer/songwriter from Fairhaven, MA who draws his inspiration from the likes of Paul Simon, John Martyn, James Taylor, and Bruce Springsteen. His understated stage presence paired with his pure vocals will be sure to grab your attention.
<![if !supportLists]>v <![endif]>Stump Trivia! 8:00 to 10:00 p.m. every Tuesday at Wally's Tap House, 13 Crandall Road, Tiverton.
The event is free and open to the public over 21.
Come play Stump Trivia at Wally's Tap House on Monday nights! Bring some friends and grab some food and a drink! If you've played Stump Trivia, you know just how awesome our game structure is and there are prizes for the top two teams of the night.
Game starts around 8 p.m., so get there a little early to get a good seat!
For more information please call 401.624.1212, or visit their website.
<![if !supportLists]>v <![endif]>ExTension Exercise Class every Monday, Tuesday, and Thursday from 8:45 to 9:45 p.m. at the United Congregational Church, 4 S of Commons Rd, Little Compton.
$10.00 per person and teens to seniors all are welcome.
Get fit and feel great! Questions? Call or click Mary at 401.418.3905 or email: maryderby@­aol.­com.
Find out more about the above and other local area events coming up this week.
Click here for our all of this week's event listings!
*  *  *  *  *  *  *  *  *  *  *  *
Tips for healthy and safe living.
Do you heat your home with fuel oil? Then you'll want to review new safety standards for protecting against costly oil leaks that could be very expensive to remediate.
Click here  PDF to see how to protect your oil tank's fuel line as required by law. The Massachusetts Homeowner Oil Heating System Upgrade and Insurance Law requires you to upgrade your home heating system equipment to prevent leaks from tanks and pipes that connect to your furnace. By making a relatively small expenditure now, you can prevent a much greater expense in the future.
<![if !vml]>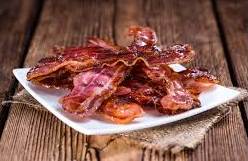 <![endif]>Eastern Equine Encephalitis (EEE) positive mosquito findings in Westport and a widening swath through Southeastern Massachusetts.  Click here for more information and learn how to protect yourself from EEE.
A defective or non-functioning smoke alarm almost cost a young Westport woman her life in a recent July 4th Drift Road fire. The house burnt to the ground but the woman was saved by an alert Fire Chief. Protect yourself, your family and pets with proper smoke and carbon monoxide detectors. Is your property safe? Click here to get all the details and state requirements for all age homes. Do it now.  PDF Large file, Please be patient.
16 tips you need to defend yourself against deer ticks and Lyme Disease for 2010.   Click here to get them now!
10 tips for living with coyotes in Westport. Click here to learn how.  PDF
Want to make a comment, submit a correction, or report a news story or event of interest. We would be delighted to hear from you.
<![if !vml]>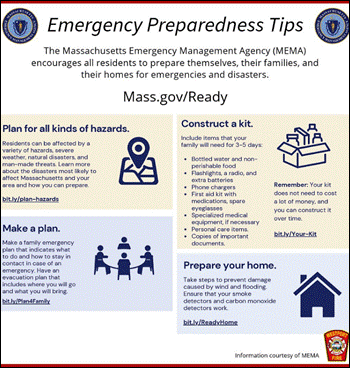 <![endif]>
Send an email to:
EverythingWestport@hotmail.com.
If you are from the southcoast area, please feel free to email us any upcoming event you would like to submit.
•  Announcements  •
COA Evergreen Newsletter – July/August, 2014
View the Evergreen's August schedule - get the schedule and hourly timetable of COA weekly events.
<![if !vml]>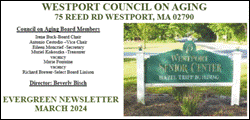 <![endif]>
Westport Council of Aging has a new video! Click here to see it now.
******************************
February 14, 2013 - The Westport Council on Aging is expanding the <![if !vml]>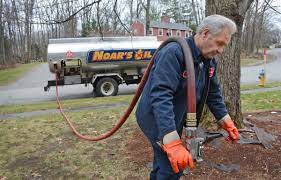 <![endif]>hours of its food pantry operation to include Thursdays from 10 a.m. to 1 p.m. and the third Saturday of each month from 9 a.m. to noon.
The Food for Friends Food Pantry is for needy Westport residents 18 years of age and over. Proof of residency required.
Each client who signs up for the Food for Friends program is assisted personally and confidentially, meeting with the outreach department to assess individual needs.
******************************
Jun 25th 2008 Wednesday - First Time Ever House Tour at Westport Point. The Friends of the Westport Council on Aging sponsored this House Tour in the Historic District at Westport Point.
There were more than just a few rooms with a view for the over 300 visitors who toured Westport Point homes on the first ever Point House Tour sponsored by the Friends of the Council of Aging.
Read the full story with photos now!
Aerial views courtesy of Geno Silvia
New England Wings - Custom Aerial Photography
<![if !vml]>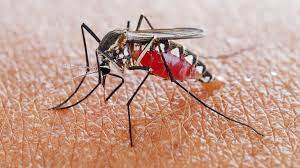 <![endif]>
Baker's Beach and Westport Point.
<![if !vml]>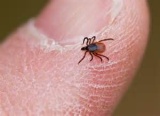 <![endif]>
Westport's Central Village featuring Partners Village Store and Kitchen, Alden Hill Real Estate, and Town Hall Annex.