Local news you may be interested in.  Updated:  Saturday, May 28, 2016
Photos/EverythingWestport.com except as noted
Visit our regularly updated Theater and Arts Section, and plan your early summer event schedule!
New galleries and art venues added for 2015. New Boston area concerts and theater venue added January, 2016!
<![if !vml]>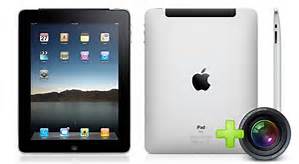 <![endif]>
View EverythingWestport.com videos on your mobile device and PC!
New! 06/27/2016 Click here to view video of dedication of POW and MIA tabletop memorial at Westport Town Hall.
     <![if !vml]>

<![endif]>
Saturday, May 28, 2016

 

Click here for today's event listings in and around Westport, MA!

Click here for upcoming theater and arts listings!

Updated Saturday, June 27, 2015

Friday, May 27 – Tabletop memorial honors our town's POWs and MIAs. As Memorial Day approaches, visitors to Westport Town Hall will now be reminded of Westport's forgotten heroes with a tabletop memorial display.

"It's been on my mind for several years about the guys who never came back," Lino Rego said. "We didn't have a permanent display honoring our forgotten heroes, such as those plaques we do have on the first floor for our town's Veterans who served."

"Each element on the table has a very special meeting." – Lino Rego.

The Post Commander of the American Legion James Morris Post 145 had setup several temporary displays at Memorial Day and Veteran's Day events at Beech Grove Cemetery, and felt a more permanent memorial was needed.

Rego received permission last year from the Selectmen to setup a table at the head of the stairs on the Town Hall's second floor.

Yesterday, a ceremony to commemorate the memorial was conducted by Rego, the Vietnam Veteran's Color Guard with an invocation by Navy Chaplain Emil Fuller, and attended by several town officials and Westport residents.

<![if !vml]><![endif]>

Also present was a member of the Greatest Generation, 90-year-old Briggs Road resident, Tony Souza. Souza served in the 4th Infantry Division fighting his way from Paris to Luxemburg where he was captured by the Germans.

Click here to view video and learn more about the table top display.

Thursday, May 26 - Space constraints lead Westport to opt out of school choice.

Citing space issue, school officials last week voted to opt-out of school choice, which would have allowed the district to allow out-of-town students into the district.

There are currently a few homeless students who have been put on notice to return to their home district, according to Superintendent Ann Marie Dargon. Dargon told school authorities that the home district is defined as the place where the students sleep at night. More...

Thursday, May 26 - Westport garden brings solace to those grieving a child. Melissa Pacheco's daughter Katelyn would be 14.

Jennifer Mathias would be celebrating her daughter Abigail's 12th birthday right around now.

Instead, the two girls rest a few feet apart at Beech Grove Cemetery.

Katelyn was 12 days old when she died of a congenital heart defect. A year later, Pacheco suffered a miscarriage.

Mathias was six months pregnant when Abigail was stillborn in February 2004.

Their mothers will mourn them forever.

"You never get over it,'' Mathias said. "It doesn't go away.'' More...

Wednesday, May 25 - NEW BEDFORD — A mother duck crossed Route 6 Monday morning with about eight ducklings in tow.

By the time she reached the traffic island, she had four fewer babies behind her.

Workers at Dr. Joseph Glennon's optometry practice, located near routes 6 and 140, noticed the reduced number of ducklings and were momentarily puzzled.

Then they realized, to their horror, what happened: The ducklings must have fallen into the sewer grate near the traffic island. More...

<![if !vml]><![endif]>

Above: Animal control officer Manny Maciel reaches into a sewer grate on Route 6 to rescue four ducklings. COURTESY PHOTO

Wednesday, May 25 - RI man arrested in Gooseberry Island flashing being investigated for six similar incidents there.

East Providence resident is now being investigated for six similar incidents at the same location.

An East Providence, R.I. man arrested for exposing himself and indecency in front of a woman on Thursday, May 12th on Gooseberry Island is being investigated for as many as six other similar incidents on the island, Westport Police Detective Jeff Majewski said.

Andrew Butler, 45, of 55 North Broadway Street, in the Rumford section of East Providence, was arrested Monday following a joint investigation by Westport Police and Rhode Island State Police. He was arraigned Tuesday in Fall River District Court on charges of open and gross lewdness.

Butler posted bail and was released from custody. His case was continued to Tuesday, July 12th.

<![if !vml]><![endif]>

Submitted photo

Saturday, May 21 – Breaking story. Westport man dies unexpectedly. Sadly, it was purported that Westport resident, John Taylor died unexpectedly at his home on Thursday, May 19th. The cause is under investigation.

Taylor was a Westport selectman from 1975 to 1976, and more recently was actively involved in the Westport Taxpayers Association.

Our thoughts and prayers go out to his family.

Saturday, May 21 - Easterly in exhibition. "My current photographic work is both an exploration and summation of my artistic interests," Beth Easterly said.

The Westport photographer's latest interest is on display in the <![if !vml]><![endif]>Westport Library's Manton Room.

The score or so of modestly-framed prints, sans glass, are hung against stark, concrete block walls.

However, at first glance you may think the pictures are first-rate watercolors or exceptional oil paintings.

But you would be mistaken.

Easterly printed her floral photographs on flat "matte" paper. The printer's ink, heavily absorbed by the paper, softens the crisp edges of the digital photos, giving an effect of a quality painting that was unintended, but proved to be absolutely stunning.

<![if !vml]><![endif]>

More with photos later today.

Tuesday, May 17 - The Westport Cultural Council is pleased to announce it has awarded 19 grants totaling $22,450 to 16 different organizations and individuals.

The Council received grant requests totaling nearly $40,000, demonstrating the call for cultural offerings in the area. Westport Cultural Council (WCC) awarded these grants with funds provided by community grants.

<![if !vml]><![endif]>

Above: Irene Buck, WCC Chair, welcomes grantees at Thursday, April 28th reception. Submitted Photo

In addition to favorite local traditions such as River Day in June and the late summer Concert at Town Farm, the success of last year's grantee projects illustrated their value to the community.

<![if !vml]><![endif]>Monday, May 16 - The Westport Council on Aging's monthly newsletter EVERGREEN is now available.

The May, 2016 issue is now on-line. PDF

Monday, May 16 - WLCT Annual Meeting at the Noquochoke Conservation Area.

Join the Westport Land Conservation Trust on Wednesday, May 18th at 5:30 p.m. for the grand opening of their newest destination property, the Noquochoke Conservation Area (~418 Pine Hill Road.)

<![if !vml]><![endif]>

Above: Official ribbon cutting for the opening of the Headwaters Conservation Area with WLCT President "Trip" Milliken lll (right) at the 2015s annual meeting.

Starting together at 5:30 p.m. they will hike this splendid property, followed by their Annual Meeting at 6:30 p.m. Acquired in 2012 through the generous land gift of Lucy Keefe, the forested property contains three-quarters of a mile of trails that, along with the kiosk, were the Eagle Scout project of Daniel Bellavance.

WLCT will also be inaugurating our first Conservationist Award to the Roberts Family, donors of 66 acres adjacent to Dunham's Brook Conservation Area, and Jennifer Dubois, longtime champion of land protection in Westport. We also will present a Volunteer Award to WLCT's Tuesday Trail Team.

In case of rain, the Annual Meeting will be held at the Westport Grange, 931 Main Road, Westport at 6:30 p.m.

Sunday, May 15 - The untold cost of the opiate epidemic: elder abuse. Reports of suspected elder abuse in Massachusetts have surged over the past five years, according to state figures — a troubling increase that law enforcement and elder advocates say is fueled in part by the opioid crisis and addicted adult children exploiting parents and other relatives.

Sunday, May 15 - The Land Trusts of Mattapoisett and Rochester are celebrating their latest partnership at 11 a.m. Sunday with the unveiling of new and improved walking trails through Rochester's 80-acre Shoolman Preserve at 200 New Bedford Road.

Last year the Mattapoisett Land Trust, which acquired the property as a gift from Edith and Eliot Shoolman in 1984, agreed to co-own the site with the Rochester Land Trust, which did not exist until 1997. The agreement gave the bulk of the preserve's stewardship to the Rochester trust, and volunteers went right to work to improve the trails. More...

Saturday, May 14 – Westport Cares Outreach Program.

Westport Fire Chief Brian Legendre rolls out a new program in <![if !vml]><![endif]>conjunction with the Westport Council on Aging to protect older adults and at risk members of the community.

The goal of the program is to help keep these community members safe and in their own homes.

As the number of elderly Americans increases, service programs committed to helping older adults live at home with as much dignity and independence as possible must be developed.

<![if !vml]><![endif]>

Friday, May 13 – Afterhours picketing protest by Westport Highway Department workers take their message to the street. Main Street in front of Town Hall to be exact.

The department's union is stalled in negotiations with town management over a beef with a proposed two percent pay increase that will not cover a steep increase (12 percent) in health care costs.

To be clear, this is not a strike, but an awareness campaign where the signs speak for themselves.

"We only want what's fair," one picketer said.

The highway department is down a working foreman's position and that also vexes the department workforce. "It's just more work for us," another worker said.

"We're still negotiating, just more slowly than the other unions."

Friday, May 13 – 100 years old and counting. Ed Beaulieu was born 100 years ago in a house on Gifford Road, and has lived his entire life in Westport.

We should all be so lucky.

Yesterday his family and friends came together at the Westport Grange to celebrate the new centenarian's birthday with great good and of course, a birthday cake.

Happy birthday Ed, and may you have another 100!

<![if !vml]><![endif]>

Pictured above, from the left are daughters Linda Beaulieu and Sally Barboza, Ed's wife Helen, Ed Beaulieu, behind Ed is his son Joseph, Ed's son Douglas with his wife Fran, Eileen the wife of Barry, and Barry also Ed's son.

Pay attention, we're having a quiz later.

Ed's has two other daughters not in attendance, Ellen Duquette and Mary Caouette.

Thursday, May 12 - New Bedford-based trash company ABC Disposal files for Chapter 11. President of trash pickup company says bankruptcy protection won't affect customer services, 200+ employees in southeastern Massachusetts.

ABC Disposal Service has filed for Chapter 11 bankruptcy protection but the financial maneuver won't affect trash removal in southeastern Massachusetts or the more than 200 people employed by the company and affiliates, leadership said Wednesday. More...

Tuesday, May 10 – An antiques roadshow of sorts came to <![if !vml]><![endif]>Westport's Macomber Community House on April 20th.

The Westport Woman's Club at their April meeting hosted guest speaker James A. Faria, who has 50 years' experience in the antiques field.

Inset: Alice Huff receives an appraisal for her vintage rolling pin from antique conservator, James Faria.

The guest antique furniture conservator has worked with George Considine, a known antiques dealer from the area. Faria has been doing early furniture conservation and appraisals. 

Members and guests were asked to bring in up to two of their treasured antiquities for an assessment, paying $1.50 for each appraisal.

Jim discussed the history of each article presented, gave the value, and then generously donated the monies from the roadshow to the Woman's Club Scholarship Fund.

Hostesses for the evening were Martha Sullivan and Wynne Tripp.

So how much is Alice's rolling pin worth?

You'll just have to ask her!

Tuesday, May 10 – Heads up Westporters - Mosquito Spraying will begin on June 1st.

Note: requests to spray larvicide standing water on residents' property for this season is done.

To make a request for mosquito spraying: If you are a resident of Bristol County, you can call 508. 8235253, fax 508.828.1868, or e-mail a spray request to RequestBristolMCP@comcast.net.

Requests are taken between the hours of 8:00 a.m. – 2:00 p.m. by <![if !vml]><![endif]>phone. All towns are treated once a week, with each town usually done on a specific day. If you are having an event and would like a special spray performed on a particular date, please submit your request 2-3 weeks in advance (this applies to both residents and town/city officials.) There is no charge for spraying.

Spraying is performed between the hours of 2:00 a.m. and sunrise. Spraying is done from the roadside - the ULV (Ultra Low Volume) aerosol will horizontally transport 300 feet.

Note: Try and get your neighbors involved. The more requests

For spraying particular street or neighborhood, the more effective will be the treatment.

You may also call the Board of Selectmen's Office at 508.636.1003 or email your request to pellandd@westport-ma.gov and asked to be put on the list.

Eastern Equine Encephalitis (EEE) positive mosquito findings in Westport during 2015 and in a swath through Southeastern Massachusetts. Testing has yet to be done in 2016. 

Click here for more information and learn how to protect yourself from EEE.

Saturday, May 7 - Police locate body of missing Little Compton man. Authorities in Little Compton have located the body of a man <![if !vml]><![endif]>reported missing late last month.

Last weekend, volunteers and local authorities spent hours looking for 39-year-old Michael Godles, who was last seen April 26th in the backyard of his West Main Road home.

According to police, Godles' body was located in Little Compton this Saturday afternoon.

He was pronounced dead and his body was turned over to the Rhode Island State Medical Examiner's Office.

Police said they are assisting the medical examiner's office with the investigation.

Anyone with information about Godles' whereabouts during the last week should contact the Little Compton Police Department at 401.635.2311.

Godles' family has set up a GoFundMe.com page to help with his funeral costs. Click here to donate.

Saturday, May 7 - Westport man designs, builds electric motorcycle.

How do you like them apples!

UMass Dartmouth mechanical engineering major Dustin Roderigues of Westport spent winter break of his sophomore year in his garage designing and building an electric vehicle.

<![if !vml]><![endif]>

Dustin Roderigues with his electric motorcycle | Submitted 

Now an intern at the university's Center for Innovation &

Entrepreneurship (CIE) in Fall River, Rodrigues is gaining real-world experience in manufacturing and machining while using the center's equipment and resources to upgrade his motorcycle design. He said he intends to launch an open-source electric vehicle company with the design.

"I have always been fascinated with the idea of creating something that you can get up and move on," he said. "At the CIE's prototyping shop, I'm gaining a wider experience and knowledge base regarding manufacturing and have become even more determined to put a professional touch on my motorcycle and grow a business around it."

Friday, May 6 – Local farmer speaks about the importance and benefits of farms in Westport. Last Tuesday, the town of Westport <![if !vml]><![endif]>voted for Article 38 which empowers town officials with the guidance and structural by-law framework they need to make sound decisions and to support innovation and growth in our dynamic farming community.

To further help people understand the significance of the passage of Article 38, Bob Russell of Westport Rivers Vineyard and Winery offered his thoughts regarding the importance and benefits to local farms.

Read what Bob Russell has to say...

Wednesday, May 4 - Raises for all! An anemic town meeting turnout (276) took exactly four hours to appropriate a record budget of over $35 million, give 2% raises to all town employees, ratify the firefighters contract, appropriate $8 million for a new police station, pay all bills, appropriate a capital spending request of almost $800,000, and dispatch 41 articles, most unanimously and with little discussion.

And most importantly, and with a lot of discussion the Vineyard's summer concert series will continue as voters sided with amending Westport's agricultural bylaw to include state-defined language that supports agri-tourism and agri-entertainment.

More past headline news continues below.

<![if !vml]><![endif]>

Bulletin Board

Westport, MA

Click here to see all events happening today in and around Westport, MA.

Westport Town Tax Collector, Carol A. Borden says ante up!

The 4th quarter tax bills have been mailed and are due on or before June 6, 2016.  Anyone who has not received a bill, especially new property owners, is urged to contact the tax collector's office at 508.636.1010. 
Office hours are Monday through Friday 8:30 a.m. - 4:00 p.m.  Also the 1st Monday of each month from 8:30 a.m. - 6:00 p.m.  Payments not received timely will be subject to 14% per annum interest to date payment received.  A $30 demand bill will also be issued on any unpaid tax bill.
<![if !supportLineBreakNewLine]>
<![endif]>

Westport artisan Susan Strauss in exhibition with Alison Horvitz from Friday, June 3rd to Saturday, July 9th.

Abstract Paintings at the Marion Art Center, 80 Pleasant Street, Marion.

<![if !vml]><![endif]>

Click on image to enlarge.

Ends Today. Photo Show at Westport Library during month of May.

<![if !vml]><![endif]>

Recent work by photographer Beth Easterly will be at the Westport Library's Manton Community room starting Monday, May 2nd to Saturday, May 28th.

A new feature is "Write Your Own Captions." Beth has found that some of her Japanese Iris photos suggest human attributes and situations. "Walt Disney was a big influence on me that I'm just discovering," Easterly said.

Today! The Westport River Gardeners will hold their annual plant sale on Saturday, May 28th.

9:00 a.m. - 12:00 p.m. It will be held once again at the Macomber Meeting House, 930 Main Road in Westport.

Along with a master gardener to answer all of your tough questions they will have perennials, annuals, herbs, compost and a garden shed selling items you may need for the garden!

Click here to view video from a previous Plant Sale and Garden Fair!

Please come and support the Westport River Gardeners in their effort to beautify Westport!

<![if !vml]><![endif]>

Click here to view 2016 flyer.

On-Going! Beginning in April – Westport Library seeking used books.

Donate Used Books to the Westport Library this April through August.

 Friends of Westport Public Library will be sorting your book donations for their huge annual book sale in September. Proceeds go to the Library to purchase books, CDs, DVDs for checkout by the public.  Please, only books in good condition, and no textbooks, law books, medical books, encyclopedias, dictionaries, VHS, or tape cassettes as they will not sell. Donation box is in library lobby, 408 Old County Road.

Library hours: Mon & Thurs noon - 8:30; Tues, Wed, Fri 10-5; and Sat 9-4. Library closed Saturdays in July and August. 508.636.1100 for more information.

Flu vaccine still available for Westport residents.

Visit the Board of Health nurse's office at the Town Hall Annex, 856 Main Road on Monday, Tuesday, and Thursday. Call 508.636.1030 for additional information. The cost of the vaccine is covered by health insurance, and the reimbursements are used to purchase vaccine and supplies.

<![if !vml]><![endif]>

Master Thieves author to appear at Partners on Thursday, June 2nd.

Please join Partners Village Store and Kitchen at 6:30 p.m. for no-holds-barred glimpse into the 1990 Isabella Stewart Gardner Museum theft with the principal reporter on the case, Stephen Kurkjian. Kurkjian will share insights from his book Master Thieves – a gripping account of the still-unsolved heist which took place more than a quarter century ago. Master Thieves will be available for purchase and Kurkjian will sign books after the program. More...

Today. Sign up now for "Creative Monsters" Art Workshop for Kids at Westport Art Group on Saturday, June 4th.

Westport Art Group is happy to offer two one-day workshops for elementary school aged kids.

"Mosaics for Mom" will be held Saturday, May 7th from 9:30 am to 12:30 pm at the Westport Art Group building on Main Road.

"Creative Monsters" workshop will run on Saturday, June 4th from 9:30 a.m. to 12:30 p.m., also at the Westport Art Group building. Students will use their imaginations to dream up their own creatures, monsters, animals or characters. Registration is required. Click here for all the information and to register.

The Little Compton Garden Club presents Country Gardens of Little Compton Saturday, June 18th.

A tour of seven gardens from 10:00 a.m. to 4:00 p.m., rain or shine. Tickets are $35 including a food truck lunch. View their poster. Get your ticket order form here. PDF

Proceeds will benefit the Little Compton Garden Club community projects and its hosting of the 2017 GCA Zone 1 meeting.

Visit their website.

Click here to view video of 2013 LC Garden Club Tour

Westport Farmer's Market begins Saturday, June 11th.

<![if !vml]><![endif]>

Click on image to enlarge.

Buzzards Bay Swim 2016 on Saturday, June 25, 2016.

Celebrate clean water at the Buzzards Bay Coalition's 23rd annual Buzzards Bay Swim. Join more than 300 others who make a difference to protect clean water in Buzzards Bay. You can swim, volunteer, or cheer on swimmers as they cross outer New Bedford Harbor.

<![if !vml]><![endif]>

During the Swim, swimmers complete a 1.2-mile open water course across outer New Bedford Harbor. The course is a rare chance to swim point to point across a closed shipping channel, beginning in the South End of New Bedford and ending at Fort Phoenix Beach State Reservation in Fairhaven. The Swim is a safe, fully supported event complete with medical personnel and an on-the-water safety squad arranged with the assistance of the U.S. Coast Guard.

9th annual Bristol Community

Westport High School Class of 1966 is planning a 50th class reunion on Saturday, September 17th.

Hey all you 60-something Westport High graduates, listen up!  Westport High School Class of 1966 is planning a 50th class reunion.  It will be an informal barbeque/picnic on Saturday afternoon.

Graduates should contact Doris Sasseville Carvalho at 508.677.1823, at email her at doris388@charter.net; or email Ken Borden at KenB205@comcast.net for more details.
Tuesday, May 3 - Westport Annual Town Meeting begins tonight at 7:00 p.m. in the Westport Junior/Senior High School auditorium.
Town meeting attendees will be faced with a 35.8 million dollar budget, a slew of spending articles, $821,000 in capital expenditures, a few road acceptances, and the usual ubiquitous by-law articles that could put at risk the promise of a one-night town meeting.
Town meeting is Westport's legislative body that determines all spending, so zip up your pockets, come to Town Meeting and "make your voice heard."
Click here to review the 41-article town warrant. PDF
Tuesday, May 3 - Voters will head to Town Meeting tonight to decide whether a bid for a new $8 million police station should head to the fall ballot, and whether an agricultural zoning change incorporating agri-entertainment should occur to help farming activities such as hayrides, harvest festivals and other farm-based entertainment.
<![if !vml]>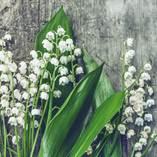 <![endif]>
Above: Rebecca Correia in concert at Westport Rivers Vineyard and Winery. Photo | EverythingWestport.com
Voters will also decide on a budget for fiscal 2017 that town leaders recently discovered has more revenue in its coffers to help the school budget, veterans budget, snow removal and other accounts. This 41-article warrant will appear before voters at 7 p.m. at the junior/senior high school auditorium. More...
Tuesday, May 3 - Westport firefighters get a new contract. Town firefighters have negotiated a new contract that calls for a 2 percent raise in Fiscal 2017, the same in FY 2018 and 2019 then a boost in education benefits in the final year of the pact.
Detailing the latter, officials said that firefighters now receive 5 percent for an associate's degree in fire science; 10 percent for a bachelor's degree in fire science; and 15 percent for a master's degree. More...
<![if !vml]>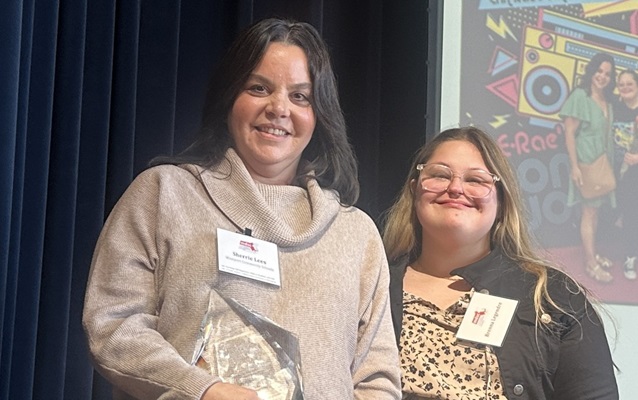 <![endif]>
Monday, May 2 – Not on my property you don't!  The potential development of the former Head of Westport garage into a Westport River Watershed Alliance educational river center has caused a property dispute for the couple owning the adjacent Old County Road land.
Neighbors concerned with the commercial expansion at the Head Landing, the property line dispute, and traffic/pedestrian safety have formed a Neighborhood Association to monitor the development of the 1848-established public town landing.
The issue will now come before tomorrow night's annual Town Meeting.
By petition, Sam Riley and Kristie Furrow have asked for a formal easement to access their property on 497 Old County Road. The selectmen have placed a similar article on the annual Town Meeting warrant. Both articles respectively will be articles 36 and 37 on the annual Town Meeting warrant this Tuesday night.
Since 1795, the home could only be accessed through town-owned property at the Head of Westport Landing. This issue came to light when the WRWA purchased the old garage building and launched plans for a center. More...
Monday, May 2 – Hello, McFly!!! Marty McFly of Back To The Future fame may be the first to maneuver a futuristic hoverboard, but 37-year-old, Franky Zapata has set the Guinness World Record for distance in the air.
<![if !vml]>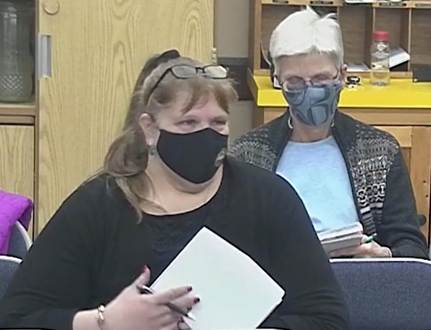 <![endif]>
The frisky Frenchman traveled 7,388 feet, more than a mile, and a lot higher over the water than McFly.
<![if !vml]>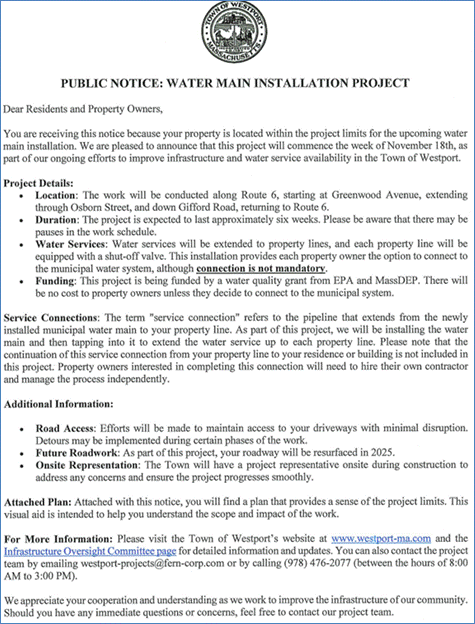 <![endif]>Watch amazing video of Zapata's hoverboard flight!
The folks at Guinness World Records reported on its website that 37-year-old Franky Zapata traveled 7,388 feet off the French coastal town of Sausset-les-Pins on Saturday at a height of 165 feet above the surface of the Atlantic.
It was reported that a Guinness World Records official was on hand for the flight and determined that it beat the previous record of 905 feet set last year by Canadian Catlin Alexandru Durur.
Zapata, a jet ski champion, achieved the new flight on a craft developed by his company Zapata Racing. He also held an earlier Guinness record for doing 26 backflips with a water jet pack in a single minute.
<![if !vml]>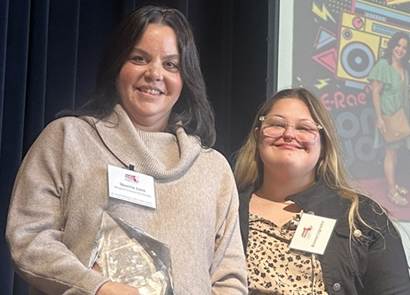 <![endif]>Sunday, May 1 - Illustrated lecture explores southcoast region's first golf courses.
Dartmouth Historical & Arts Society president Bob Harding presented an interesting look at the history of the region's earliest golf courses at an April 24th lecture entitled "Telling the Old, Old Story… of Golf on the South Coast" that was of particular interest to the older golfers in <![if !vml]>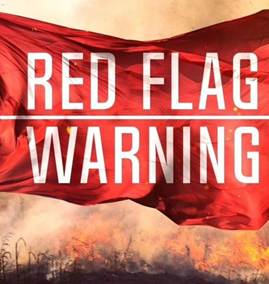 <![endif]>the audience at the Russells Mills Schoolhouse.
EverythingWestport's special correspondent, Robert Barboza reports on four of the southcoast area's first golf courses and where they are today.  More...
Sunday, May 1 – WLCT's Outreach and Stewardship Coordinator, Brendan Buckless, of Westport Land Conservation Trust successfully completed the 3-day Training Workshop for the Keystone Project, held at the Harvard Forest in Petersham, April 14 -17.   
The Keystone Project is designed to stimulate forest landowners and community opinion leaders to be advocates of sound forest conservation, and to help inform the land management and conservation decisions of their friends, neighbors, organizations, and communities.
More than three-fourths of all woodland in Massachusetts is owned by thousands of private families and individuals. Much of this land is at risk of conversion to developed uses. More...
Sunday, May 1 - Authorities and volunteers search woods for missing Little Compton man.  Authorities scoured the woods surrounding a Little Compton home for a man who has been missing since Tuesday.
Michael Godles, 39, was last seen walking towards the woods in the backyard of the home he shares with his mother.
<![if !vml]>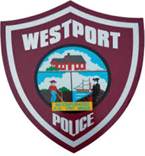 <![endif]>Little Compton police, with help from the Rhode Island State Police K9 Unit and volunteers, searched the woods Saturday during daylight hours looking for Godles. In total, twenty-five volunteers and ten K9 dogs searched with police for nine hours.
K9 dogs have been searching for Godles since Friday, after his mother reported him missing.
A helicopter from the US Coast Guard was even brought in to search the approximately 500 acres of land.
Little Compton Police Chief Antone Marion says an undisclosed illness is the reason for the massive response and search effort since Friday.
"Because of his medical condition, and Michael not having his medication, time is of the essence."
Anyone with information on Godles' whereabouts ise asked to contact Little Compton Police at 401.635.2311.
Saturday, April 30 - Join the WLCT Saturday Trail Team! The Westport Land Conservation Trust started an informal volunteer party called the Tuesday Trail Team last year. Each week since, this group of a dozen or so community members has met to open up new trails, improve wildlife habitat, and enjoy the outdoors. 
<![if !vml]>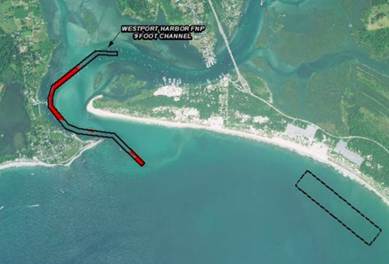 <![endif]> "The Trail Team is in one part good exercise; in one part learning about the Westport Land Conservation Trust and its mission; in one part meeting new people and working together with them; and in all parts personally rewarding," said Trail Team volunteer Sally Godfrey.
 "We are a small non-profit organization that manages over 650 acres of land open to passive recreation spread across 10 destination properties throughout town," said Ryan Mann, Executive Director of WLCT.  "Our vision for each property is to promote wildlife habitat, clean drinking water, and welcoming spaces for the public. The Trail Team volunteers are making a once distant vision an immediate reality. I encourage all community members to get out on their local trail and see first-hand the tremendous service that your neighbors are fulfilling."   
The Saturday Trail Team will begin meeting at 9:15 am at the Westport Town Farm, 830 Drift Road, on May 7th and continue throughout the summer. For more information or to join the team, contact: Brendan P. Buckless, Outreach and Stewardship Coordinator; Westport Land Conservation Trust; 508.636.9228; Brendan@WestportLandTrust.org.
Click here for more past events and news you may have missed.
Find out about all local area upcoming events.
Click here for our weekly calendar!
See all theater and art events now!
<![if !vml]>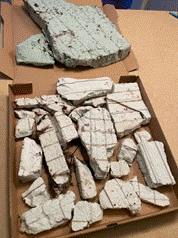 <![endif]>Sign up for our free email newsletter now!
<![if !vml]>
<![endif]>Want to make a comment, submit a correction, or report a news story or event of interest. We would be delighted to hear from you.
Send an email to:
EverythingWestport@hotmail.com.
If you are from the southcoast area, please feel free to email us any upcoming event you would like to submit.
<![if !vml]>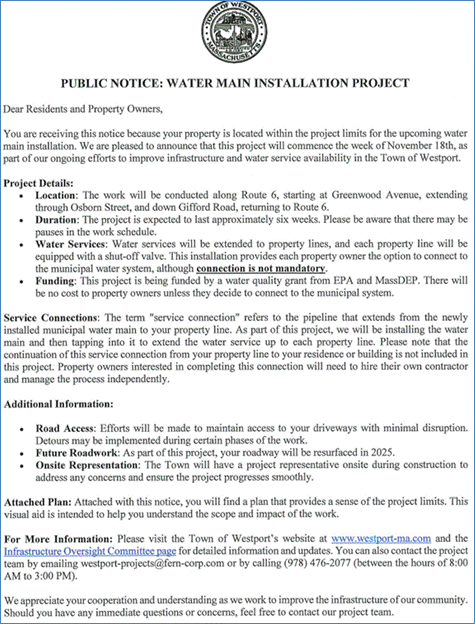 <![endif]>
EverythingWestport.com awarded All Star status for 2015.
"Last year, your outreach and engagement with your audience was exemplary. Stellar. Your customers noticed and responded positively. And we noticed, too. So we are thrilled to name you to our roster of 2015 All Stars!"- Constant Contact
Upcoming holidays and observances:
May 2016 Monthly Observances
ALS Awareness Month
 (Amyotrophic Lateral Sclerosis or Lou Gehrig's Disease) 
  American Wetlands Month
 APS Awareness Month
 Arthritis Awareness Month
<![if !vml]>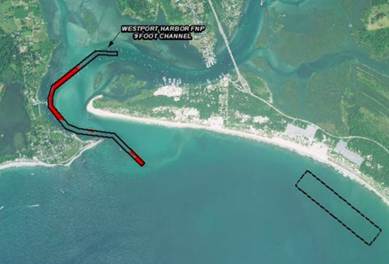 <![endif]>
 Aramanth Month
 Asian American & Pacific Islander Heritage Month
 Asthma Awareness Month
 Awareness of Medical Orphans Month
More.
Saturday, May 28, 2016
Amateur Radio Military Appreciation Day (ARMAD)
Ascension of Baha'u'Llah
International Jazz Day
Julia Pierpont Day
Menstrual Hygiene Day
National Hamburger Day
National Polka Day
Sierra Club Day
Slugs Return From Capistrano Day
Click here to check out all the daily, weekly and monthly 2016 holidays, notable events and celebrations, both official and unofficial. Great fun!
Today's Significant Events in History
Saturday, May 28, 2016
585 BC Solar eclipse, as predicted by Greek philosopher Thales, while Lydians at war with the Medes leads to a truce. One of the cardinal dates from which other dates calculated.
1431 Joan of Arc is accused of relapsing into heresy by donning male clothing again, providing justification for her execution
1588 Spanish Armada under the Duke of Medina-Sidonia departs Lisbon to invade England
1830 US Congress authorizes native Indian to be removed from all states to the western prairie
1936 Alan Turing submits "On Computable Numbers" for publication, in which he set out the theoretical basis for modern computers.
1972 White House "plumbers" break into the Democratic National Headquarters at Watergate in Washington D.C.
  View more Historical Events on this Day in History
Click here to view all scheduled Westport town board and committee meetings this week.
Click here to view all Theater and Arts events this week in and around Westport.
The Handy House opens for the Season Saturday June 11, 2016
Throughout the summer it will open on the second and fourth Saturdays of each month 10 a.m. - 4 p.m.
Westport Historical Society presents an exhibition – Room to Learn: Westport's One-Room Schoolhouses. Exhibition is ongoing: Monday and Wednesday from 10 a.m. to 4 p.m. at the Bell School, 25 Drift Road, Westport.
Contact The Westport Historical Society at 508.636.6011 and ask for Jenny. Email: westporthistory@westporthistory.net. Visit their website.
<![if !vml]>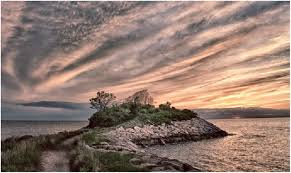 <![endif]>
Click here to take a virtual tour of their on-going exhibit.
Visit the Westport Historical Society website.
Like them on Facebook.
Happening Today in and around Westport!
Today's events, listed below, you don't want to miss! Scroll down to view them all.
Click here to see all events this week.
Click here to see future events after this week.
Friday, May 27
Friday, May 27 - Aerobics at the Westport Senior Center from 8:30 to 9:15 p.m. Join aerobics instructor Wendy Sperduti-Ray for a fun fitness workout.  All are welcome. Call ahead to be sure the class isn't full.
Aerobics on Monday, Wednesday and Friday. For more information please call 508.636.1026.
** Attention all Aerobics and Stretch and Tone participants **
As of July 1, 2015 the cost for classes will be $35.00/month for Aerobics and $25.00/ month for Stretch and Tone. Call 508.636.1026 for all the details.
exercise at the Westport Senior Center. Mondays, Wednesday and Fridays from 9:45 - 11:00 a.m.
An exercise for people with or at risk for Osteopenia/ Osteoporosis. Participants will learn about osteoporosis and everyday activities that will improve their day to day lives. A physician form filled out by the doctor that states this would be beneficial is required. There are openings in the Monday, Wednesday & Friday sessions. For more information contact the Westport Council on Aging at 508.636.1026. The instructor is Florence Wypych.
Call 508.636.1028 for all the details.
Westport Senior Center, 75 Reed Road Westport.
<![if !vml]>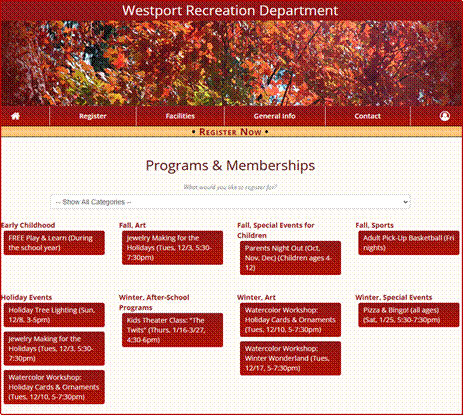 <![endif]>
Quilt ladies invite all to Friday meetings at Holy Trinity Church, 1956 Main Road, Tiverton from 10 a.m. to noon. A weekly hand quilting group. Pro or novice welcome. Come one time or every meeting! Bring your own project. For more information call Lynn Sluiter at (401) 635-8941, or email her at lsluiter@cox.net.
T'AI CHI classes every Friday at the Westport Senior Center. Advanced 11:30 a.m. - 12:30 p.m.; intermediate 12:30 -1:30 p.m.; and basic 1:30 - 2:30 p.m.
<![if !vml]>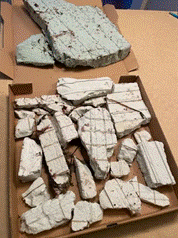 <![endif]>
T'ai Chi is the Chinese system of slow meditative physical exercise designed for relaxation and balance and health. The fee is $5.00 per session or $25.00 for 6 weeks. The instructor is Nikolas Ukleja. Please call 508.636.1026 for further information.
Senior Community Luncheon from 11:30 a.m. to 12:30 p.m. every Monday, Wednesday and Friday at The Little Compton Community Center, 34 Commons, Little Compton.
Join them for lunch as they enjoy our local catering. Some of the finest cooks in Little Compton are volunteering their time to prepare delicious meals for our seniors every Monday, Wednesday and Friday. Don't miss this opportunity to share good food with good friends in a friendly community atmosphere. 
$3 suggested donation for the disabled and seniors age 50 and over.  $6 suggested donation under age 50.
Please call to reserve at least 48 hours in advance. 401-635-2400. For more information call or click 401.635.2400 or email: 
sally­huntington@­lccenter.­com.
Ocean State Bridge Club meets each Monday and Friday at 12:30 p.m. at Sakonnet Bay Manor, 1215 Main Road, Tiverton. Call or click if you need a partner: (401) 862-2131 or Director@OceanStateBridgeClub.com  Cost is $6. A free lunch is served once a month by Sakonnet Bay Manor.  www.oceanstatebridgeclub.com. 
The weekly Bingo at the Tiverton Senior Center, 207 Canonicus Street, Tiverton.  1:00 p.m.
This event is free and open to the public.
For more information please call For more information please call 401.625.6790, or visit their website.
The Tiverton Public Library offers a weekly computer drop-in session that offers assistance with beginner computer Skills and Windows; the internet, on-line resources and social networking; Microsoft Office programs; downloading ebooks and audiobooks from the library; on-line job searching; and any other topics you may have a question about. All ages and skill levels welcome.
2 - 3 p.m. on Fridays. No cost.
Essex Public Library, reference room, 238 Highland Avenue, Tiverton.
For more information please call (401) 625-6796.
Friday, May 27 - Neal McCarthy and Friends Friday at Buzzards Bay Brewing, 98 Horseneck Road, Westport from 4:30 - 7:30 p.m.
Weekly on the same day until December 31, 2016.
Join the fantastic Neal McCarthy (and guests) for his weekly gig at our Tap Room and Brewers Garden. Our Food Truck friends will be on hand for all kinds of deliciousness.  Gourmet grilled cheese, Texan style BBQ and more!  Menu changes weekly. 508.636.2288
Friday, May 27 - Country Line Dance Lessons at St. John's Athletic Club, 1365 Rodman Street, Fall River. Mondays, Wednesdays and Fridays. $10 per person. Call 774.202.5543 for more information. 6:30 to 9:30 p.m. Visit their website For all the details.
Friday, May 27 - Karaoke every Friday night with Mariozations Studio from 6:30 to 11 p.m. The Knights of Columbus, 28 Fish Road, Tiverton.
Computer karaoke or BYO CD. Free admission; 50/50 raffle hosted by Jesse Bertholde. For more information please call 401.297.6604.
Karaoke featuring country music - VFW Post 5329, 134 Shove St., Tiverton, hosts karaoke every Friday from 7:30 to 11:30 p.m. Featuring, Del Rios, playing a variety of American and Portuguese music. Donation $6. Call (401) 624-2697 for more information.
Karaoke Night every Friday night from 8:00 to 12:00 a.m. at Bayview Holy Ghost Citizens Club, 66 Bottom St, Tiverton. The event is free and open to all. Weekly karaoke night with Rick and Joan.
Friday, May 27 - Rehoboth Contra Dance. From at 8:00 – 11:00 p.m. Contra dance steps include a variety of international and couple dances, such as polkas and waltzes. All dances taught by caller.
This week enjoy House on Fire (Carol Bittenson,
Max Newman, Roberta Sutter.) Caller is Lucia Watson. Visit their website.
Dances are held on the 2nd and 4th Fridays of most months with a few dances on the 5th Friday of a month. Beginners of all ages, singles, couples, and families are welcome to attend. Partners not necessary. Dances begin at 8:00 p.m. and conclude at 11:00 p.m. General admission: $9.00; $8 for students; $5 for under-16s; $20 for families with children under 16; $5 for latecomers. Home-made tasty treats for the break are always appreciated.
The dances are at Goff Hall (home of Rehoboth's Blanding Library and the Rehoboth Antiquarian Society), 124 Bay State Road in Rehoboth, Massachusetts. Call Shawn at 508.252.6375 or e-mail her at shawnkendrick@comcast.net for more information or check the
Friends of the Rehoboth Contra Dance on Facebook.
Please Note: Construction for an addition to Goff Hall will begin in January. The add-on is for new upstairs bathrooms, and it will be located at the far wall of the dance hall (to the left when facing the stage). Outdoor fencing will be set up to contain the construction site, and the available parking space will be similar to wintertime parking. Carpooling is recommended when possible.
Friday, May 27 - The VFW offers karaoke on Friday nights from 8:30 to 11:30 p.m. in the newly renovated lounge.
Join in on the fun. All are welcome and there is no cover charge. VFW Post 8502, 843 State Road (Route 6) in Westport. Call 508.678.9888 for more information.
"Draft specials!" No cover charge.
Friday, May 27 - Pro Karaoke by Rick & Joan every Friday at the Liberal Club from 8:30 to 12:30 a.m.
20 Star Street, Fall River. No admission charge.
LePage's Seafood hosts Karaoke every Friday night at 9:00 p.m. at 439 Martine Street, Fall River. For more information please call 508.677.2180.
Friday, May 27 - Art Class with Lynne de Beer at Sandywoods Center for the Arts, 43 Muse Way, Tiverton. In the Blue Building.  10:30 - 1:00 p.m. Call 401-524-6504 for more information.           
Find out more about the above and other local area events coming up this week. Click here for our all of this week's event listings!
*  *  *  *  *  *  *  *  *  *  *  *
Tips for healthy and safe living.
Need Adobe Reader to view PDF documents?
Do you heat your home with fuel oil? Then you'll want to review new safety standards for protecting against costly oil leaks that could be very expensive to remediate.
Click here  PDF to see how to protect your oil tank's fuel line as required by law. The Massachusetts Homeowner Oil Heating System Upgrade and Insurance Law requires you to upgrade your home heating system equipment to prevent leaks from tanks and pipes that connect to your furnace. By making a relatively small expenditure now, you can prevent a much greater expense in the future.
<![if !vml]>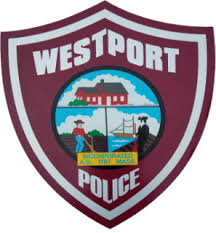 <![endif]>Eastern Equine Encephalitis (EEE) positive mosquito findings in Westport and a widening swath through Southeastern Massachusetts. 
Click here for more information and learn how to protect yourself from EEE.
A defective or non-functioning smoke alarm almost cost a young Westport woman her life in a recent July 4th Drift Road fire. The house burnt to the ground but the woman was saved by an alert Fire Chief. Protect yourself, your family and pets with proper smoke and carbon monoxide detectors. Is your property safe? Click here to get all the details and state requirements for all age homes. Do it now.  PDF Large file, Please be patient.
16 tips you need to defend yourself against deer ticks and Lyme Disease.   Click here to get them now!
<![if !vml]>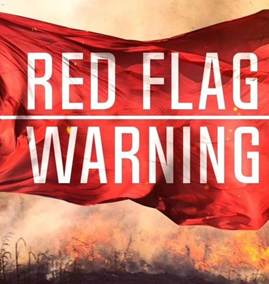 <![endif]>   <![if !vml]>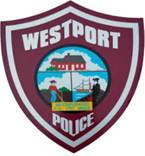 <![endif]>
10 tips for living with coyotes in Westport. Click here to learn how.  PDF
Want to make a comment, submit a correction, or report a news story or event of interest. We would be delighted to hear from you.
<![if !vml]>

<![endif]>
Send an email to:
EverythingWestport@hotmail.com.
If you are from the southcoast area, please feel free to email us any upcoming event you would like to submit.
Westport Historical Society presents an exhibition – Room to Learn: Westport's One-Room Schoolhouses. <![if !vml]>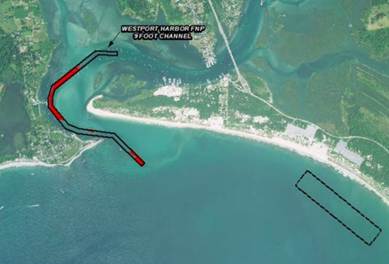 <![endif]>Exhibition started June 9th and is ongoing: Monday and Wednesday from 10 a.m. to 4 p.m. at the Bell School, 25 Drift Road, Westport.
<![if !vml]>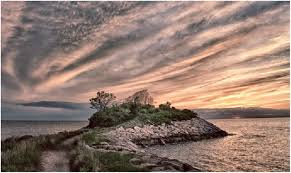 <![endif]>
Click here to take a virtual tour.
•  Announcements  •
COA Evergreen Newsletter – May, 2016
View the Evergreen's May schedule - get the schedule and hourly timetable of COA weekly events.
<![if !vml]>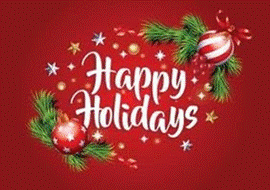 <![endif]>
Westport Council of Aging has a new video! Click here to see it now.
******************************
Jun 25th 2008 Wednesday - First Time Ever House Tour at Westport Point. The Friends of the Westport Council on Aging sponsored this House Tour in the Historic District at Westport Point.
There were more than just a few rooms with a view for the over 300 visitors who toured Westport Point homes on the first ever Point House Tour sponsored by the Friends of the Council of Aging.
Read the full story with photos now!
Aerial views courtesy of Geno Silvia
New England Wings - Custom Aerial Photography
<![if !vml]>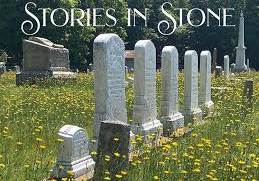 <![endif]>
Baker's Beach and Westport Point.
<![if !vml]>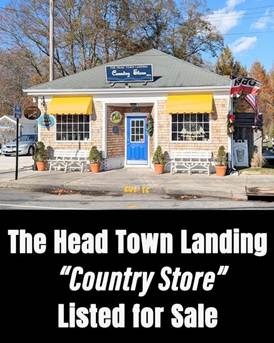 <![endif]>
Westport's Central Village featuring Partners Village Store and Kitchen, Alden Hill Real Estate, and Town Hall Annex.
Snow Owl at Gooseberry Causeway courtesy of Rick Barrette Photography.
<![if !vml]>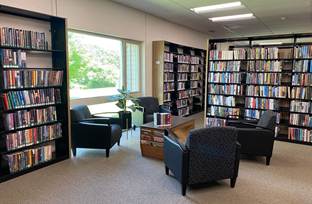 <![endif]>
Want to make a comment, submit a correction, or report a news story or event of interest. We would be delighted to hear from you.
<![if !vml]>

<![endif]>
Send an email to:
EverythingWestport@hotmail.com
If you are from the southcoast area, please feel free to email us any upcoming event you would like to submit.