Headline News 12/12/2013
ツ 
<![if !vml]>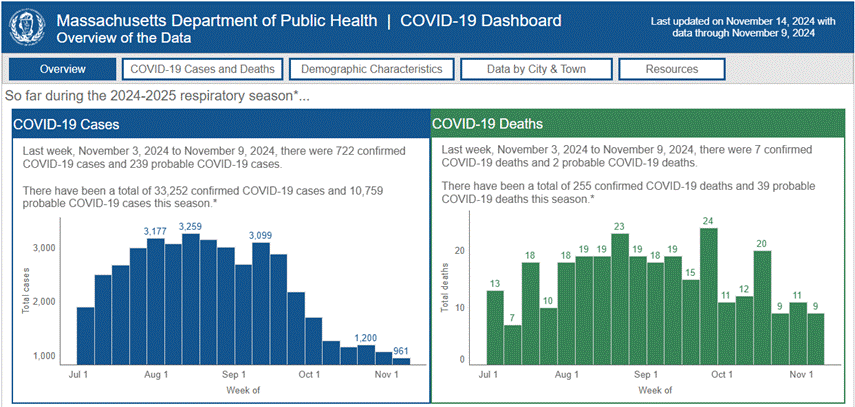 <![endif]>Click here to find a "tag, cut and carry" Christmas tree farm near you.
12/12/2013 – Irate assessors set tax rate. Westport's Board of Assessors, after expressing their displeasure with the Selectmen's proposal to eliminate elected town board's stipends, set the town's tax rate to $7.70 per thousand dollar evaluation pending approval from the state.
That's an increase over last year's $7.39.
The state's Commissioner of Revenue must first approve the town's assessed values, which they are expected to do by next week.
Selectmen also nixed the idea of creating two tax rates to handle residential and commercial properties as the town's tax base is mostly residential.
Business Manager Steve Lombard said it didn't make sense to have two tax rates.
12/12/2013 – East beach Road under repair. More than two years after tropical storm Irene wreaked havoc on East Beach - in some spots as much as 50 feet of shoreline was lost and 750' of paved road was destroyed - repair crews are finally putting the embattled coastal road back together again.
If it remains, remains to be seen.
Click here to read about the August 2011 destruction of East Beach Road with photos.
<![if !vml]>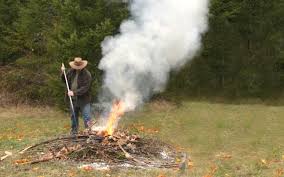 <![endif]>
Above: despite the bitter winter weather, construction of the new roadway surface is ongoing.
"We would have preferred a seawall or rock revetment armor to protect the road," Westport Selectman Richard Spirlet said. "But the Massachusetts Department of Environmental Protection (DEP) shot down those ideas."
I. W. Harding Construction out of W. Bridgewater was given the nod to rebuild the roadway's surface.
The temporary gravel road was bumpy, slowing traffic to a crawl, was a danger to motorcycles and bicyclists, and created a hardship for the Bayside Restaurant and summer trailer residents.
Selectmen worked with Tibbetts Engineering Corp. for a more permanent solution, but were thwarted by MassDEP which advocates that barrier beaches and shorelines are a dynamic natural system and should not be altered by permanent structures.
Instead the over 1000 feet of washed-out road will be repaired with a modified, reclaimed asphalt material and gravel borrow road surface.
The road grade will be raised by 1.5 feet, and the reclaimed asphalt surface will be 18 inches thick.
"Construction is underway and should be finished by the end of next week," Town Administrator Jack Healey told Selectmen at this week's Monday meeting. Story will be updated.
<![if !vml]>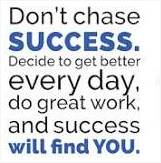 <![endif]>
Above: tropical storm Irene wreaked havoc on East Beach Road, August, 2011.
<![if !vml]>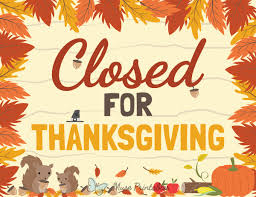 <![endif]>12/11/2013 – The Westport Land Conservation Trust will host four "Wild Winter Talks" to jump start your new year!
This winter they will be hosting walks and talks starting with their new Wild Winter Talks lecture series.  These events are free and open to the public.  All four of the talks in this series will take place at 2 p.m. at the Westport Library.
The series begins Saturday, January 11th at 2:00 pm with "The Trees can Speak!"
Click here for all the details on the upcoming four Wild Winter Talks.
12/11/2013 – Lees Market just got a little more musical this holiday season with local entertainment scheduled starting this Saturday.  Enjoy some free holiday harmony while you shop!
They've lined up some wonderful performances over the next week and a half.
Check out their schedule below:
Saturday 12/14 from 3:00 to 6:00 p.m. - Christopher James
Friday 12/20 from 3:00 to 5:00 p.m. - WHS Concert Choir
Saturday 12/21 from 3:00 to 6:00 p.m. - Gary Farias
Sunday 12/22 from 12:00 to 1:00 p.m. - The Point Church Choir
12/11/2013 – Christmas food baskets for those in need. The Tiverton FireFighters Local 1703 will hold their annual Christmas food basket distribution to families that are in need of assistance this Christmas season. Any family that is in need of a basket or knows of a family that needs one, please call Firefighter Pat White at 401.266.4462. Callers are asked to leave name, address and telephone number, along with the number of people in the family. Residents may also stop by Station #2 at 85 Main Road, and leave information in an envelope addressed to Firefighter White. All information must be received by Thursday, December 19th. Baskets will be given on a first come, first serve basis due to the limited number of baskets.
12/10/2013 – Experience a Victorian-style Christmas celebration. If you would like to add a touch of Victorian elegance to your own Christmas decorating this year, Erickson's Florist Garden Center at 609 Old County Road, Westport is the place to visit, especially this weekend and next when they're holding their annual open house celebration.
Saturday, 10 a.m. to 5 p.m. and Sundays, 10 a.m. to 4:00 p.m.
<![if !vml]>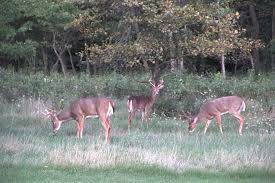 <![endif]> <![if !vml]>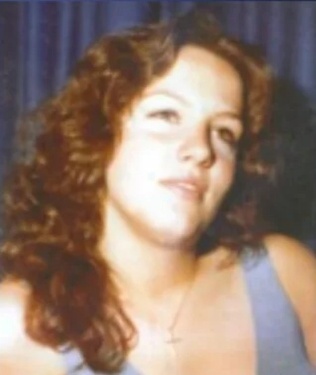 <![endif]> <![if !vml]>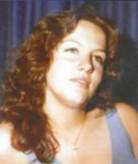 <![endif]>
The Center is lavishly decorated in a Victorian motif that would make Currier & Ives and Louis Prang feel right at home - stuffed with antiques, ornaments, floral arrangements, wreaths, bells, baubles, and pine cones replete with their famous "upside down" Christmas tree. Holiday refreshments and goodies are being served. Overwhelm your senses; sit in their living room and be transported back to Dickens's time when he wrote A Christmas Carol.
Call Robin Potter at 508 636 5990 for more information.
12/10/2013 – Janet's Country Store licensed to sell beer and wine.  Working patiently through a two year, protracted<![if !vml]>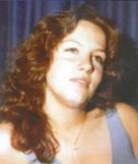 <![endif]> Appeals Board and court battle, neighborhood opposition, and competitors' objections to another license in the area, Westport Selectmen unanimously granted a beer and wine license to Janet's Country Store and Deli on 526 Sanford Road.
Lino and Janet Rego took over the closed, burnt-out, B & E Country Store a few years back and turned it into an upmarket, neighborhood variety and convenience store that is now an asset to the neighborhood.
"We can't consider competition's objections in granting a beer and wine license," Select Board Chairman Antone Vieira said.
The town has five beer and wine license, one of which has been issued.
<![if !vml]>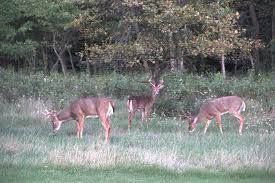 <![endif]>
Above: The Regos (center, right) at their grand opening of Janet's Country Store and Deli, September 24, 2011.
"This is a very difficult decision," Vieira said, "but the board sees no reason why the Regos shouldn't be permitted."
The license must still be approved by the Massachusetts Alcoholic Beverages Control Commission. More later.
12/09/2013 - Selectmen's meeting tonight starts at 6:00 p.m. with a Moment of Silence and Recognition of the passing of Westport residents Rene Ouellette, Normand Sasseville and Eric Larrivee.
A limited agenda promises an early evening, but beware the approval of annual renewals for Common Victualler, Innholder, Entertainment and Automated Amusement Licenses; Motor Vehicle Licenses; Annual Liquor License Report for 2013; and Seasonal Population Estimate for 2013 as they can sometimes be time-consuming.
6:00 p.m. Public Hearing on an application request of Janet's Country Store & Deli, Inc., 526 Sanford Road, Westport, MA by Janet J. Rego, Manager, for an Annual Package Store – Wine & Malt Liquor License.
6:15 p.m. Tax Classification Hearing - Board of Assessors.
6:30 p.m. Steve Lombard – FY '15 Balance Budget discussion to prepare for December 16th vote on Operations Budget.
7:00 p.m. Steve Lombard - FY 2013 Financial audit letter.
7:15 p.m. Budget Review Requests - Board of Assessors, Fire Department, Board of Registrars, and Planning Board.
Knubble Beach? – Will the Select Board approve the re-naming of Beach Avenue's town beach – stay tuned tonight.
Today! 12/08/2013 – For whom the bridge tolls. Rhode Island Rep. John Edwards will hold an open house on Wednesday, December 11th, to give an update on the Sakonnet River Bridge tolls and the upcoming legislative session.
<![if !vml]>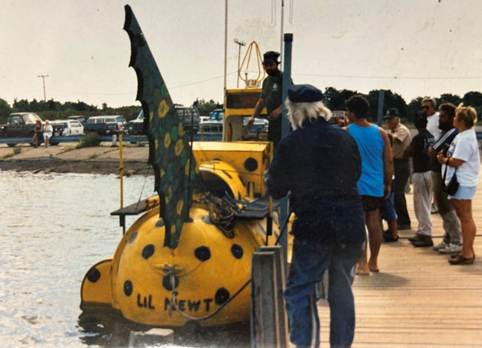 <![endif]>
The bridge currently has a 10-cent toll that was put in place on August 19th while legislators decide what to do about financing the structure.
Here's your chance to find out how the Sakonnet River Bridge tolls may affect you. Read more.
12/08/2013 – How to close dump Has Dartmouth, DEP at odds. The unlined and now-closed Cecil Smith landfill contains some pretty nasty stuff. A former owner is alleged to have accepted contaminated dredging waste, including barrels filled with mystery substances. Tests have revealed the presence of PCBs, arsenic, cyanide, lead and mercury.
The nearly 100-acre site — the landfill portion of which is about 25 acres — is in the upper reaches of the Westport River watershed and has a history of Environmental Protection Agency (EPA) violations. Plans to clean up the site are well into their second decade. No environmental monitoring program is currently in place.
There now is a plan before the Massachusetts Department of Environmental Protection (DEP) to cap the former landfill with nearly 2 million tons of "low-level contaminated" soil. This proposed project would take about three years to complete and would involve trucks rumbling through neighborhoods six days a week. More.
<![if !vml]>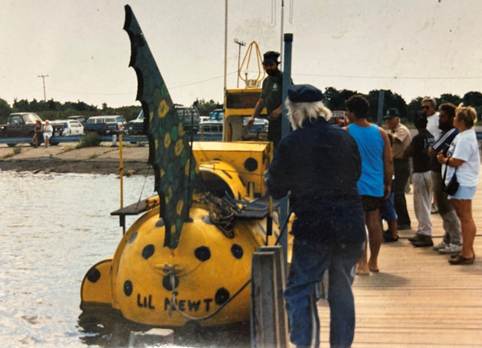 <![endif]>12/07/2013 – So, you've got some time on your hands? Well this is the weekend for you. Church holiday fairs, bazaars, craft and artisan shows, fine art exhibition and sales, holiday open houses, parades, concerts and Christmas events are all going on this weekend.
Oh, and don't worry if your too busy today and tomorrow; next weekend is also chock full of holiday events and shows.
Check EveryhingWestport.com every day for all area happenings.
Click here for all events in and around Westport happening today.
Click here for all Southcoast Theatre and Art events happening this weekend.
<![if !vml]>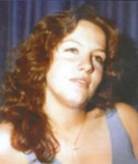 <![endif]>12/06/2013 – New Mystery Photo solved within the first 36 minutes by Jan Pelletier who correctly identified the photo's location as the Council on Aging building.
"Growing up in Westport you recognize certain places.  I went to that building for 7th and 8th grade," Jan wrote.
Congratulations Jan!
The Westport woman will get a leg up on Christmas shopping with a $30 gift certificate to Tupelo Studios, 790 Drift Road, Westport.
Ruth Bourne, in the spirit of the holiday, generously donated a $30 gift certificate to her upcoming 11th annual Holiday Show and Sale that will be held this weekend, Saturday and Sunday, December 7th and 8th from 10 a.m. - 4 p.m., both days.
All work is handcrafted by five local artisans who will be showing women's accessories, crib quilts, local honey, Ukrainian eggs, hand-knit scarves and capes, pottery, and silver jewelry.
Diman Regional Vocational Technical High School seniors under the guidance of Mr. Bichel have been performing work on town buildings including the Westport Grange as part of a volunteer work program.
They are now shingling the south side of the Westport Senior Center, saving the Center much needed capital for senior programs.
Diman department head of the Building and Property Maintenance shop, Ed Bichel is one of instructors regularly on site. He said he is grateful for the real world experience his students are getting in Westport.
12/05/2013 – Rhode Island suspending sales taxes on wine, liquor and artwork.
Plan hopes to make RI border towns more competitive with Massachusetts which collects no sales tax.
Rhode Island is suspending its 7 percent sales tax on wine and liquor starting Sunday. The suspension is an experiment that will be reviewed before the tax holiday ends on March 31, 2015, legislators say.
Rhode Island does not collect a bottle and can deposit, but it will continue to collect the 7 percent sales tax on beer sold.
More.
<![if !vml]>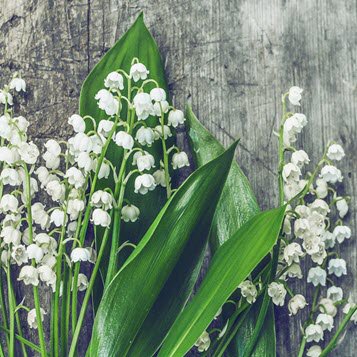 <![endif]>12/05/2013 – Eric Larrivee, 50, of Westport, passed away unexpectedly on Tuesday, December 3rd.
Eric served on the Westport School Committee, was a coach with Westport Youth Soccer and held memberships with both the Knights of Columbus, Tiverton Council and the Lions Club in Fall River. An avid sports fan that loved to golf and play poker, he was known for his abundant and contagious sense of humor.
Funeral Saturday at 8:30 a.m. from the Silva-Faria Funeral Home, 730 Bedford Street, Fall River with Mass to follow in St. John the Baptist Church, 945 Main Road, Westport at 10 a.m..
Interment at Pocasset Hill Cemetery, Main Road, Route 138, Tiverton, RI. Calling hours Friday from 6 – 9 p.m. Read more.
12/04/2013 – An old fashioned holiday tree lighting at the Westport Town Farm Town. Promising to make this an annual event, The Trustees of Reservations and the Westport Land Trust celebrated their first Town Farm Holiday with an old fashioned tree lighting, cookies and hot chocolate, and fellowship of "kindliness, good will and the natural beauty that surrounds us each and every day."
<![if !vml]>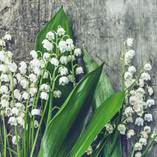 <![endif]>Inset: John Vasconcellos, Trustees of Reservations Southeast Regional Director (far left) and Ryan Mann, Westport Land Trust Executive Director (center front), break out in smiles as South Coast Farm Manager, Steve Connors fires up the decorated sapling behind the Town Farm house.
The tree lighting was highlighted under a dark evening sky brightened by a spectacular Venus and crescent moon that added to the joyful and festive mood of Trustee members and guests.
It was so well received they did it twice!
12/04/2013 – Westport's Sen. Michael Rodrigues once again honored with Legislator of the Year. Westport's State Senator Michael Rodrigues was honored Thursday, November 14th by the Associated Subcontractors of Massachusetts with their Legislator of the Year Award at their Biennial Meeting and Gala 2013.
<![if !vml]>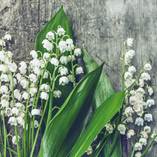 <![endif]>Sen. Rodrigues thanked ASM for their support, and said he will continue working to promote fair business practices in the construction and subcontracting industries.
Inset: Sen. Rodrigues with ASM's outgoing President David G. Cannistraro.
 Sen. Rodrigues has served in the state Senate since 2011, representing the First Bristol and Plymouth District, and before that served in the MA House for 15 years, from 1996-2010. He is currently Chair of the Joint Revenue Committee, Vice Chair of the Committee on Public Service and serves on the Community Development & Small Business Committee, among others.
Coming from a family in the flooring business, he knows the construction industry well, and the issues that affect trade contractors. He has been a strong advocate for fair business practices in the industry, and is the lead sponsor of S.883, ASM's bill for "Fair Retainage Payments in Private Construction."
12/03/2013 – The grocery end of Lees Market in Westport will be sold, according to an announcement by Albert E. Lees III.
<![if !vml]>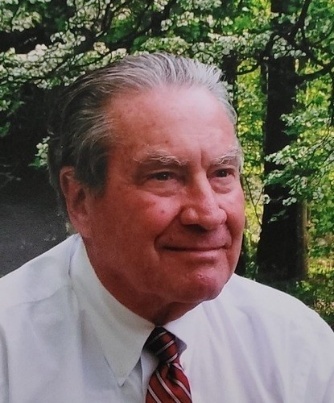 <![endif]>The third generation owner of the rural supermarket that had its humble beginnings in 1949 as a hardware store will maintain control of the Market's wine and spirit section, and will maintain ownership of the building and property on which it sits.
"The sale of the grocery portion of Lees Market to Clements' Marketplace of Portsmouth, R.I., will cement the business as a vital part of the community well into the future," Lees said.
Tracy Anthony, daughter of Clements' Marketplace founders Barbara and Don Clement, is in the process of purchasing the grocery portion of Lees Market in Westport.
 "This is truly a merger of Clements' and our own grocery store. Our families will work together to maintain the business," said Lees. "The face, and the heart and soul of our companies - the employees - will continue to do what they're doing; that's what creates what we have here," Lees told the Fall River Herald.
The sale should be no surprise as those who know the 50-something Lees knows his first love is all things historical.
Story will be updated.
12/02/2013 – COA releases Evergreen. The Westport Senior Center has released the December issue of their newsletter, Evergreen. Click here to read it on-line.
12/02/2013 – Acoaxet Chapel announces their Christmas schedule. Click here to get the details and other information on our Church News page.
12/02/2013 – Retailers report more shoppers, less sales <![if !vml]>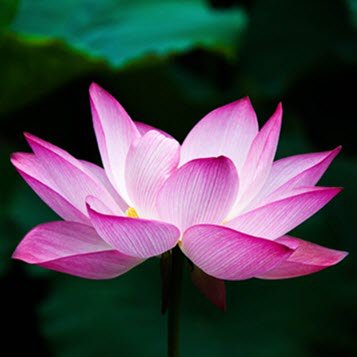 <![endif]>dollars. Cyber Monday to the rescue? Black Friday figures over the four-day Thanksgiving weekend show a record 141 million shoppers hitting stores looking for bargains. 
But the record turnout didn't translate into sales as total spending is expected to fall for the first time since the National Retail Federation (NRF) began tracking them in 2006.
Locally, the Dartmouth Mall and main street retailers seemed to lack the traffic of previous years and in some cases shoppers were conspicuously absent.
Look for great deals locally and on-line as retailers will amp up their promotions and offer more bargains and bigger sales to make up the difference.
Cyber Monday, a term coined in 2005 by the NRF, referred to the Monday following Black Friday since broadband internet before 2005 wasn't readily available at home, so Americans waited until Monday morning to do their on-line holiday shopping at work.
Hopefully, internet bargain hunters will impel a flurry of discount buying, mostly for high-ticket electronic items, and rescue what could be the worst holiday season since 2006.
<![if !vml]>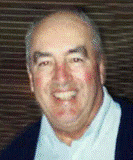 <![endif]>12/02/2013 – It's new spikes and rail ties for Fall River/New Bedford line. On November 14th the Patrick Administration announced the Massachusetts Department of Transportation (MassDOT) is beginning construction to rehabilitate the Fall River and New Bedford railroad lines, a necessary step toward providing South Coast Rail service.
Thousands of rail ties and spikes will be installed along 33 miles of right-of-way leading to Fall River and New Bedford beginning this fall and continuing until winter weather freezes the rail bed. Work will resume in spring 2014. More.
12/02/2013 – The hiring last May of part-time business manager, Steve Lombard, has proven a wise decision as Lombard presented to Selectmen at their last meeting with a preliminary <![if !vml]>

<![endif]>Fiscal 2015 budget weeks ahead of schedule, and with the full cooperation of all department heads, a first for the town in years.
But even this former skilled town manager, well versed in budgeting and procurement procedures, has had to grapple with Westport's structural deficit that would bring lesser men to their knees.
"A budget deficit occurs when a town spends more than it receives in tax revenue, while a structural deficit is when a budget deficit persists for some time."
Years of deficit spending have put the town behind the eight ball, "and we could be forced to choose between making further cuts and laying off employees," said select board Chairman Antone Vieira.
"We'll need $642,752.77 of additional revenue or a hefty budget reduction to remain within proposition 2 ½ limits," Lombard said.
A recent police arbitration award of $515,524.00 and a projected increase of $100,000 in regional school provisions added further to the deficit, leading Vieira to warn that "the trouble with taking money from your savings account to pay your mortgage is eventually you deplete your savings account."
Lombard will now meet with department heads to seek further cuts from budgets already stretched to their limits.
Story to be updated today.
12/01/2013 – "Small Works" offers reasonably-priced, high-end artwork for the holiday season. Don't overlook Dedee Shattuck Gallery when looking for that perfect gift at an affordable price. Their "Small Works" exhibition and sale is on-going through December 22nd.
Click here for virtual tour of "Small Works."
Gallery owner, Dedee Shattuck, reports brisk sales, with many artists having to restock their work.
"Small Works allows everyone to participate in the purchasing of this fabulous artwork with prices at $500 or less," Shattuck said.
<![if !vml]>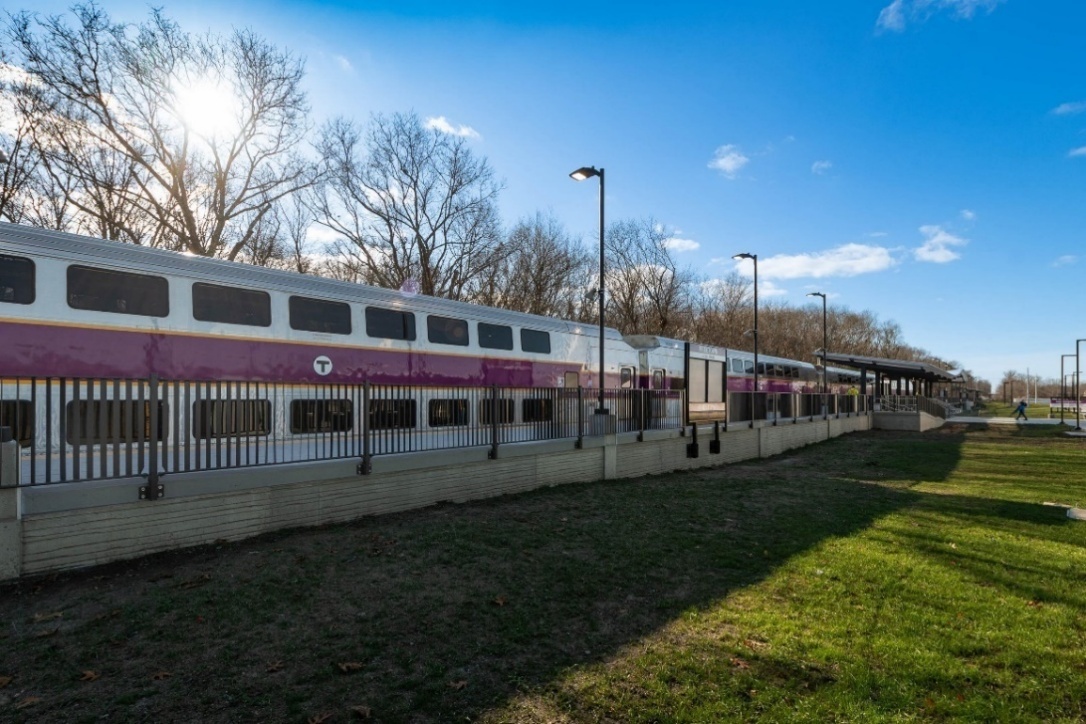 <![endif]>
<![if !vml]>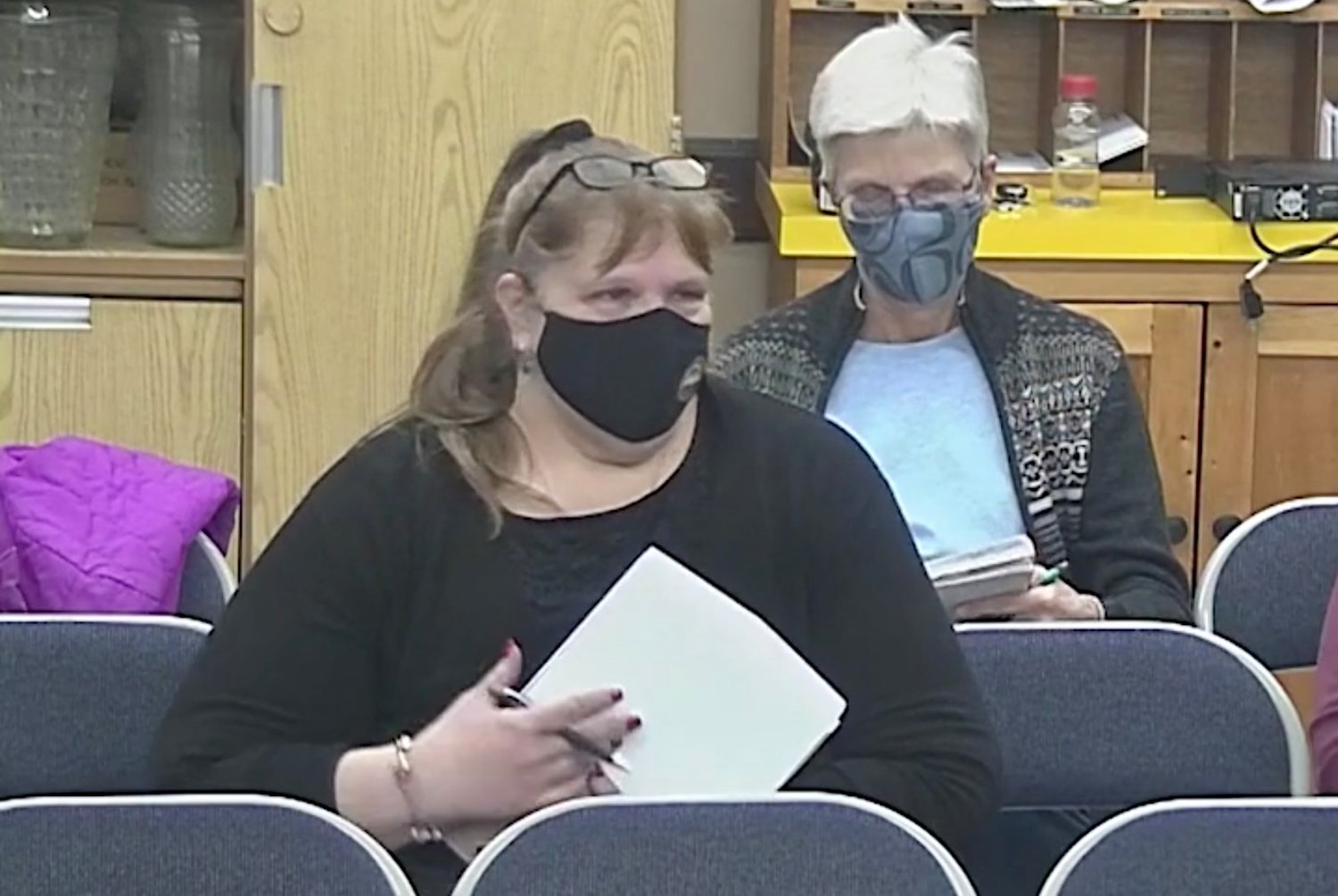 <![endif]>12/01/2013 – The Donovan Gallery's final exhibit opens today, December 1st.
After 31 years at Tiverton Four Corners, Gallery owner and Little Compton artist Kris Donovan is moving on to write a new chapter in her art-filled life. 
The Donovan Gallery, founded in 1994, will be closing its doors on December 24th.  An outstanding new exhibit, A Fond Farewell, will open Sunday, December 1st.  A reception to meet the artists from 1 to 5 p.m. will celebrate the artists who made it great and the loyal patrons who made it all possible. More.
11/30/2013 – Looking to cut your own Christmas tree? Well, get out your bow saw and head out to one of these local tree farms!
<![if !vml]>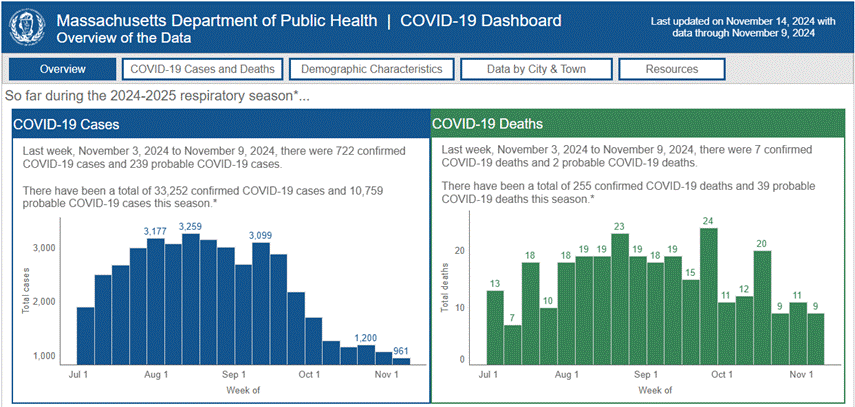 <![endif]>Click here to find a "tag, cut and carry" Christmas tree farm near you. They allow tagging or cutting during their operating hours. There are many Canadian cut-tree lots from which to choose, but nothing beats the family spirit and excitement of picking your own live tree. So, grab a cup of hot chocolate, bundle up, put the kids in the car, and visit a local tree farm! Many of these farms serve hot drinks and refreshments, and some offer hayrides. Many of these farms also offer free baling, crafts, decorations, greens, wreaths, pony and wagon rides, and of course, visits from Santa Claus.
Click here for holiday Christmas tree safety tips.
11/30/2013 – Boston Post Cane awarded to 96-year-old Little Compton woman. Lois B. Almy, a retired Wilbur & McMahon School teacher, became the 31st Little Compton citizen and the third member of the Almy family to be awarded the town's Boston Post Cane as the oldest living citizen in Little Compton.
Almy was presented her cane on November 15, 2013 at the Little Compton Wellness Center.
On August 2, 1909,  Mr. Edwin A. Grozier, Publisher of the Boston Post, <![if !vml]>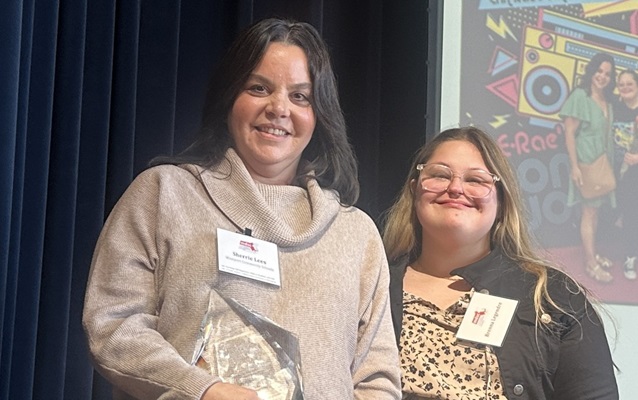 <![endif]>a newspaper with national inspirations, forwarded to the Board of Selectmen in 700 towns (no cities included) in New England a gold-headed ebony cane with the request that it be presented with the compliments of the Boston Post to the oldest male citizen of the town, to be used by him as long as he lives (or moves from the town), and at his death handed down to the next oldest citizen of the town.  The cane would belong to the town and not the man who received it.
Towns now award the cane to the oldest citizen, regardless of gender.
Many of the original 700 canes distributed by the Boston Post newspaper have been lost or are in hiding, but Little Compton's and Westport's cane are not among them.
A smiling Ms. Almy said she "had nothing to say!"
Westport woman received her cane on October 3, 2011. 100-years-young Yvette Landry was awarded the Boston Post Cane on October 3rd in a touching presentation made by Selectmen, the second such presentation in less than a year.
Landry had little to say as well.
Evelyn Potuchek, 104, presented the Boston Post Cane by Selectmen on April 26th, passed away on July 31st.
More.
11/30/2013 – No surprise here. A new poll of 506 registered RI voters conducted by Fleming & Associates, a majority of Rhode Islanders oppose the new Sakonnet River Bridge toll, reports The Providence Journal.
57 percent opposed the toll on the new bridge, which spans Portsmouth and Tiverton, according to ProJo. The poll was performed for The Providence Journal and WPRI-TV.
"Everyone knew that people on Aquidneck Island were opposed to them, but now we can see statewide that there's substantial opposition too," said pollster Joseph Fleming.
Maybe that explains the large protests as well as residents boycotting usage of the E-ZPass transponder when RIBTA started collecting the 10 cent toll in August. Ya think?
11/30/2013 – Super weekend for Holiday events! This Saturday <![if !vml]>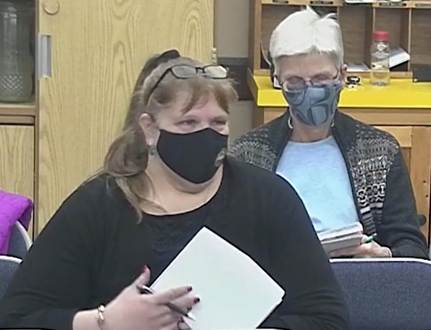 <![endif]>kicks of a cornucopia of holiday events, bazaars, fundraisers and open houses, highlighted by Westport Rivers Vineyard and Winery's open house Saturday starting at 11:00 a.m.
And don't pass up a chance to get your paws on a gently-used Coach bag when Habitat for Cats will hold a fundraiser, "Purses for Paws," from 10 a.m. to 2 p.m. at Westport United Congregational Church. Click here for all events today. Click here for Sunday's events.
Next weekend is even more jam-packed with holiday activities.
Click here to preview events with photos events from last year. 
<![if !vml]>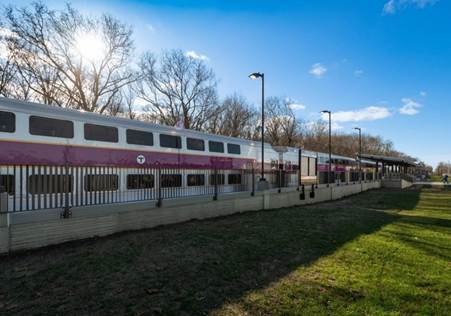 <![endif]>11/29/2013 – Westport Senior Center gets an early holiday gift – a new Principal Clerk!
"I'm so grateful," beleaguered COA Director Christine Quinn said after Selectmen approved the appointment of Fall River resident Eileen McCarthy Mendonca to the central position that has been vacant for many months.
Inset: Mendonca (center) is congratulated by Select Board Chairman, Antone Vieira, on her appointment. COA Director Christine Quinn looks on.
Mendonca, a former 14-year Executive Secretary to the principal of the Westport Elementary School, will start immediately. 
11/29/2013 – Boy Scout, Marc Steven <![if !vml]>

<![endif]>Weaver, is all smiles as Selectmen this week presented a citation recognizing Weaver's recent elevation to the rank of Eagle Scout.
The Westport resident is a member of Boy Scout Troop 100.
To achieve the Eagle rank, a Boy Scout must rise through five preceding ranks, earn 21 merit badges, serve in a troop leadership position, plan and carry out a community service project, participate in a scoutmaster conference and pass an Eagle Scout board of review.
"It is with great pleasure and a sense of pride that the Westport Board of Selectmen presents to you this evening an official citation in recognition of your attainment of the highest rank in the Boy Scouts, the Eagle Scout award," Select Board Chairman Antone Vieira said.
<![if !vml]>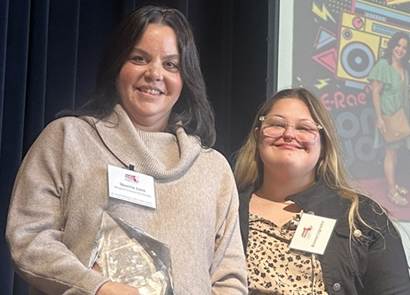 <![endif]>  <![if !vml]>

<![endif]>
In a surprise but thoughtful moment, Vieira also "spotlighted" the Weaver family in his Citizens in the Community program for recognition for their involvement with the Boy Scouts.
Marc is the third brother in his family to achieve the Eagle Scout rank.
Marc's service project was working as part of the town's Fourth of July parade committee with Middle School students developing a float that showcased an appreciation of music.
Musically-inclined, Mrs. Weaver is also actively involved in many church activities and fund-raising efforts, such as supporting the boosters in the town's soccer program.
Mr. Weaver is a former Scout Master.
"What an example of a family in Westport; three boys all Eagle Scouts, a mom and dad very involved supporting their son as they did his brothers before him. It's what the Spotlight in Westport (program) is all about when we're talking about families," Vieira said.
11/28/2013 – What did you say!?!  Jim Krynicki was enjoying a <![if !vml]>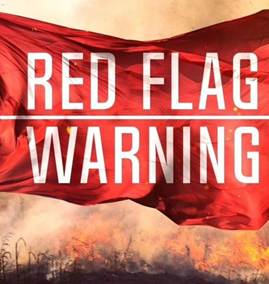 <![endif]>gorgeous Sunday afternoon last August 17th performing trail work in the woods, when a voice mail was left on his cell phone by Sylvan Nursery owner, Neil VanSloun. 
The message was one you would listen to, and then replay before the words finally sunk in:  "Congratulations, Jim!  Your duck, "Sunny", won the grand prize at the Allens Pond Duck Derby!"
And now the Krynickis are going somewhere sunny. More.
11/28/2013 – One Christmas gift solution for that hard to buy person. While sitting around enjoying turkey or whatever, with an extra three grand burning a hole in your pocket, consider this gift idea for that very special person, or yourself:
Johnnie Walker Blue Label 200th Anniversary!
<![if !vml]>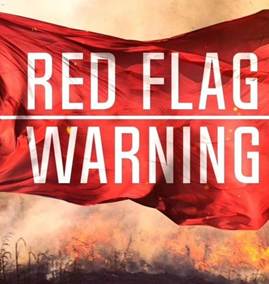 <![endif]>
Lees Market has acquired a single bottle of this ultra-rare blended Scotch whisky, and is offering it on a first come, first serve basis for sale at $3000.
"The special limited edition anniversary pack celebrates John and Alexander Walker's pioneering spirit and groundbreaking style on the 200th anniversary of John Walker's birthday, the 25th of July, 1805. The whisky in this special edition is a cask strength blend of Blue Label," Lees said.
With this expression, the full power of the flavours can be experienced - each true to the Walker tradition. This exclusive Blue Label is contained in an exceptional Anniversary decanter that has been especially created for Johnnie Walker by Baccarat. Harmonious and perfectly balanced, the special edition portrays hints of smokiness and a real depth of sherry character, hints of raisins and toasted nuts. A velvety feel, on the palate, then an explosion of flavours, including hazelnuts, rose petals, sherry and oranges, all combine to give a luxurious whisky experience.
Only 4000 bottles are available worldwide.
This could be the ultimate holiday gift for that very special someone!
11/28/2013 – Happy Thanksgivukkah! Believe it or not! Gobble tov! This year's early Hanukkah on Thanksgiving Day is a rare event of Talmudic proportions.
<![if !vml]>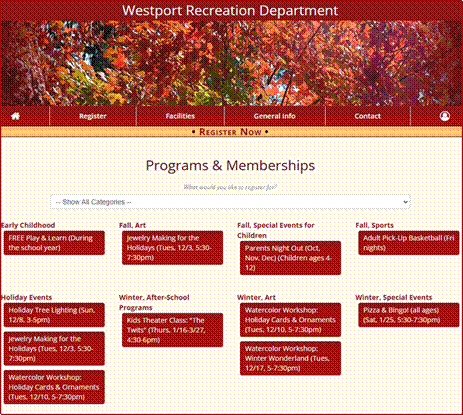 <![endif]>The last time it happened was 1888, and the next time will be 79,043 years from now, by one calculation.
The first day of Hanukkah and Thanksgiving on the same day may not be truly of cosmic proportions, but it is a day when Jews and the rest of America are celebrating on the same day, an opportunity for us to really celebrate the Jewish American experience, and to give thanks in America for the religious freedom we enjoy here, and for making the Jewish American experience possible. Reported by the AP.
Click here for the Ballad of Thanksgivukkah.
Click here for Thanksgivukkah: The Best Holiday of All Time.
11/27/2013 – Closings start today! Special holiday hours for Westport town offices, Senior Center, Transfer Station and Public Library.
Town offices will close Wednesday, November 27th at noon, and will be closed all day Thursday and Friday.
The Senior Center will also close Wednesday, November 27th at noon, and will be closed all day Thursday and Friday.
The Westport Public Library will close Wednesday, November 27th at 1:30 p.m., and will be closed all day Thursday and Friday. They will be open Saturday, November 30th from 9:00 a.m. to 4 p.m. as normal.
The Transfer Station will be closed as normal on Wednesday, November 27th, and will be closed all day Thursday and Friday. They will be open Saturday from 8:30 a.m. to 3 p.m. as normal.
11/27/2013 – A very early Thanksgiving at the Handy House. The Westport Historical Society brings a warm, humorous and true tale of a 1927 Handy House Thanksgiving to EverythingWestport.com viewers. Be sure to read this hair-raising story! More.
11/27/2013 – Saturday! Habitat for Cats will hold a fundraiser, "Purses for Paws," from 10 a.m. to 2 p.m. this Saturday at Westport United Congregational Church, 500 American Legion Highway, Westport.
This could be your best opportunity to finally get that Coach bag you've always wanted!
This unique event will sell gently used handbags, some with famous brands such as Coach, Vera Bradley, Louis Vuitton, and Fossil.
<![if !vml]>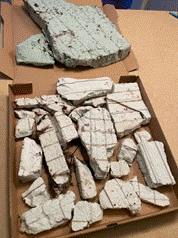 <![endif]>"Hopefully, there will be some great bargains," said Diane east, volunteer for Habitat for Cats.
"We have had a huge response from people donating bags, some of which have never been used, and all in very good condition."
Purses range from evening bags to over-the-shoulder bags, leather, canvas and even small valises. There will also be some original handmade bags and kitty catnip bags.
Refreshments, including holiday cookies, will also be available.
Habitat for cats will also draw its lottery ticket raffle and a winner will be announced.
All donations will go directly toward helping homeless and stray cats.
<![if !vml]>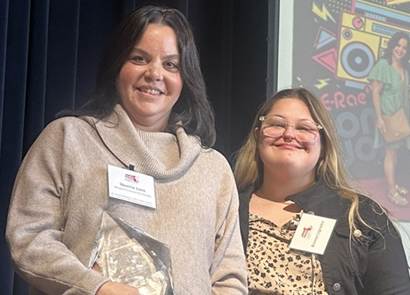 <![endif]>11/24/2013 – Photo of the week!  Spectacular sunsets aren't rare in Westport, but you rarely see them in the southeastern skies. Here in this photo, shades of pink and mauve decorate the still waters of the Westport River's East Branch at the Head of Westport.
Click on photo to enlarge.
Click here for more photos of the week.
<![if !vml]>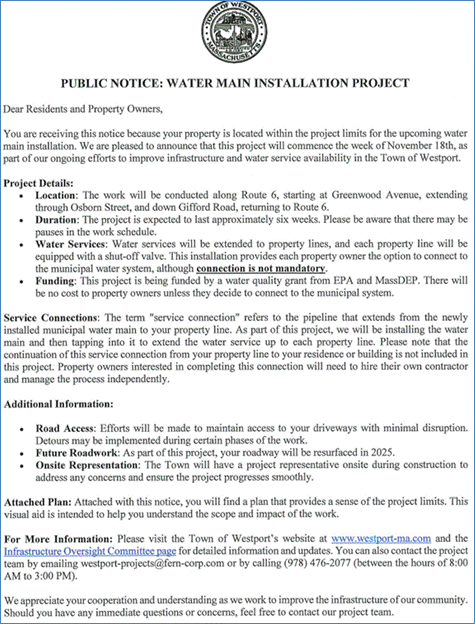 <![endif]>11/24/2013 – Central Village Design Guidelines revised. Westport's Planning Board announces a Central Village Design Guidelines Presentation on Tuesday, December 3rd from 5:30 to 6:30 p.m. at the Town Hall Annex, 856 Main Road, Westport.
Click here to review revised guidelines. PDF
On October 22, 2013, SRPEDD (Southeastern Regional Planning & Economic Development District) presented draft Design Guidelines for Central Village.
Based on the public's input, the Guidelines were revised and will be presented to the public. For more information contact the Planning Board at 508.636.1037 or email: planning@westport-ma.gov.
11/22/2013 – The Four Corners Arts Center is hosting a "Call to <![if !vml]>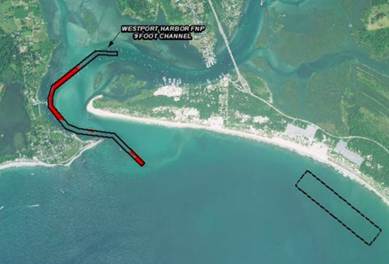 <![endif]>Creators" for their first annual "re-Tree" – A Showcase of Trees Created with Recycled Materials to be held on December 14th 2013 and running until January 4th 2014.  This "Call to Creators" goes out to families, individuals, community groups, businesses, artists and arts groups. Pledged participation registration for this event begins on November 7th and runs through November 30th. 
Cash prize of $150 for best overall tree as well as prizes for judge's picks will be awarded. Click here for all the details.
11/22/2013 – Sandwoods scales back activities; cites poor attendance.
Is too much of a good thing a bad thing for attendance?
Russ Smith, Sandywoods' program coordinator summed it up this way, "It's all about a lack of participation and a lack of community support."
On the chopping block is the farmer's market, the Tuesday night "Open Mic at Sandywoods," and the weekly live model figure drawing sessions.
"We started live model figure drawing early in 2013, but lately we have such low attendance we don't even cover the cost of the models," Smith said.
"Low attendance may have caused us to suspend these three activities, but we're not dead yet, not by a long shot," Smith said.
 "We've got a free Nutcracker ballet performance, a winter solstice gong bath, contra dancing, the Providence Mandolin Orchestra, a Native American pow-wow, robots, a free community Thanksgiving meal, and lots of great concerts too."
You can catch two of RI's finest rock tribute bands, and Amy Black, and Antje Duvekot, and many more fine musicians, including national banjo champion Tony Furtado and national fiddle champion Luke Price on stage together.
The unique arts and agricultural community that started out nurturing music and musicians, the arts and artists, sustainable farming and farmers, and probably will for generations to come, is now facing the realities of profit and loss.
"We have ceased booking new concerts beyond the 50 scheduled through next June," Smith said. "We will pause to evaluate the financial feasibility of continuing to present live music. Minimal revenues have forced us to rethink the hall's best use."
<![if !vml]>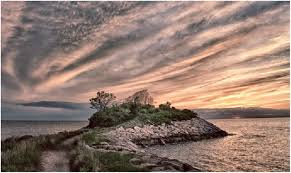 <![endif]>"GoLocalProv has named tomorrow night's Forever Young concert at Sandywoods Center for the Arts one of this weekend's live music musts," Smith said.
"That concert and more in the next 48 days. All you have to do is drive to 43 Muse Way in beautiful Tiverton, RI. We'd love to see you!"
11/21/2013 – 2013 Georges Duboeuf Beaujolais Nouveau has <![if !vml]>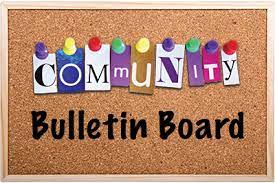 <![endif]>arrived at Lees Supermarket!
The wine world's best-known party is beginning — the ritual uncorking of Beaujolais Nouveau every November. That's both a curse and a blessing for the famed French region and its lesser-known yet finer wines, reports AP.
Beaujolais Nouveau is easy to drink, but everything a fine wine is not: young, poor in tannins and not suited to storage. It's partially because new wines could never hope to stir the imagination the way that the great wines of Bordeaux or Champagne do that the makers of Beaujolais Nouveau resorted to what has become a hugely successful marketing campaign.
Each year on the third Thursday in November, Lees gets its delivery of this very special wine. Bring a bottle to your Thanksgiving gathering or give it as a fabulous hostess gift.
Lees advises you get your bottle while you can; last year they sold out quickly! 
<![if !vml]>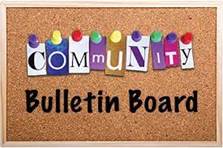 <![endif]>11/21/2013 – Local artisan show first weekend in December. Tupelo Studios announces that their 11th annual Holiday Show and Sale will be held the weekend of Saturday and Sunday, December 7th and 8th from 10 a.m. - 4 p.m., both days.
As always, the work is handcrafted by five local artisans who will be showing women's accessories, crib quilts, local honey, Ukrainian eggs, hand-knit scarves and capes, pottery, and silver jewelry.
790 Drift Road, Westport.
Look for a new Mystery Photo this week sponsored by the Drift Road studio which has generously donated a $30 gift certificate for their upcoming Holiday Show and Sale.
<![if !vml]>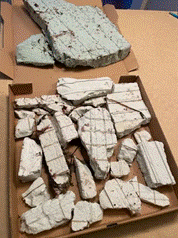 <![endif]>11/20/2013 – "I will survive!" Click on the turkey for a great little ditty on Thanksgiving dinner, and survive the autumn harvest feast on lasagna!
11/17/2013 – Tiverton Fire Department will be drop off point for Toys for Tots. The Tiverton Fire Department is collecting toys for the Marine Corps Toys for Tots program, according to Trevor Sheehan.
This Year the Tiverton Fire Department will be a drop off location for the Marine Corps Toys For Tots collection. Donations of new, unused toys will be accepted at TFD headquarters, 85 Main Road at the side entrance in Tiverton.
The deadline to donate is December 11th.
11/17/2013 – Westport turns out to honor their veterans. On a chilly, windswept November 11th morning, flags fluttered furiously in the Veterans Memorial Plot as town residents gathered together with those they came to honor, and together they remembered the many men and women who made the ultimate sacrifice to defend their country.
<![if !vml]>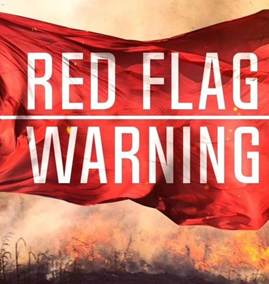 <![endif]>
"For me Veterans Day is extremely important," Veterans Agent Jerry LeBoeuf said. "But veterans not only those who have come and gone, but also to celebrate veterans who are alive today."
From the singing of our National Anthem by B.M.C Durfee High School student Marissa Farias, to the laying of a wreath remembering all veterans of all wars, to the passion-filled speech by US Navy Seals and USMC Veteran; Arthur Caesar - all came to the podium to honor those who served past and present, and did so with honor and commitment to preserving a way of life unique to our world.
More today with photos and video.
11/16/2013 – "Small Works" opens Saturday at The Shattuck. Reception on Saturday November 16th from 5 – 7 p.m. Show runs through Sunday, December 22nd.
Dedee Shattuck Gallery is pleased to present Small Works, a large group exhibition featuring over 35 of our favorite artists. 
Click here for virtual tour of "Small Works."
In this salon style show, they celebrate artistic expertise and craftsmanship, spanning many mediums including painting, sculpture, illustration, ceramics, furniture, and textiles. 
<![if !vml]>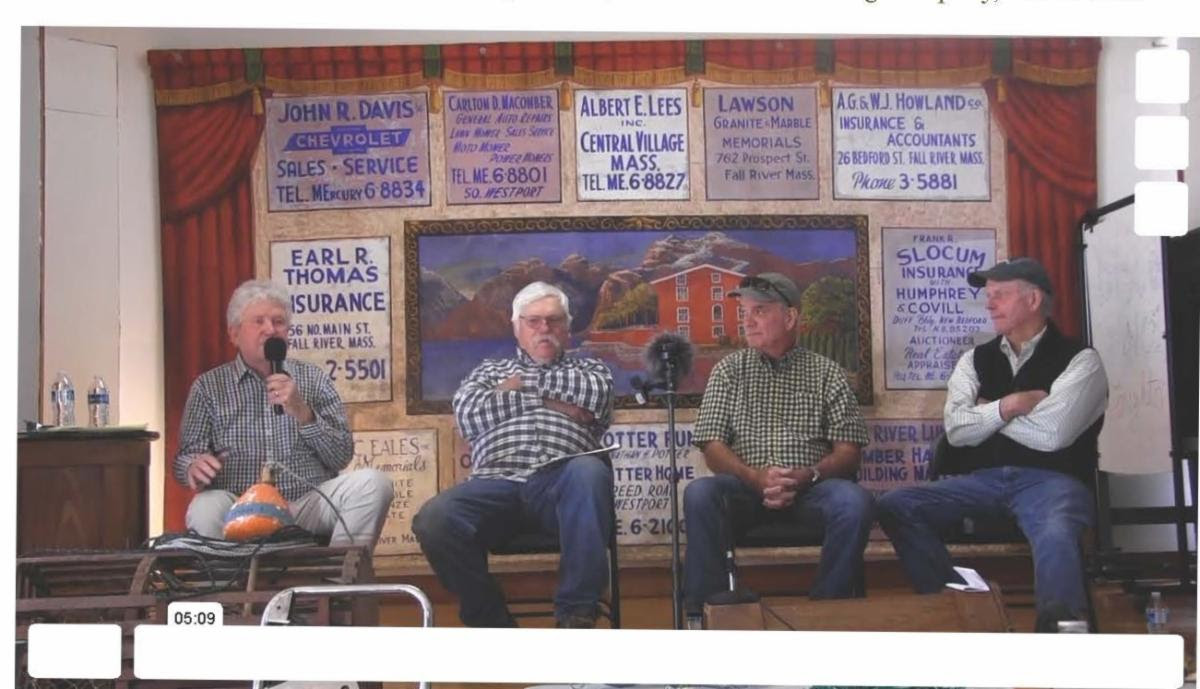 <![endif]>This exhibition of affordable works, priced $500 or less, features many of the unforgettable emerging and established artists that we have shown in the gallery, as well as some we plan to exhibit in the future. This will be our final exhibit of 2013 before they close for the winter to re-open next April, 2014.
1 Partners Lane (off 865 Main Road), Westport. Call 508.636.4177 for more information.
Wednesdays - Saturdays: 10 a.m. – 5 p.m., Sundays 12 p.m. – 5 p.m.
Visit their website. Email: dedeeshattuckgallery@gmail.com
11/15/2013 – More affordable small pictures at Tiverton Town <![if !vml]>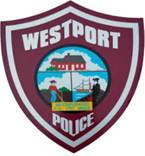 <![endif]>Hall. And for all you small picture enthusiasts, be sure to catch the Small Picture Show at the Tiverton Town Hall, 343 Highland Avenue running from Monday, November 4th through Friday, January 3rd during normal business hours.
All the any-media pictures are sized 18" x 18" or smaller.
The Tiverton Art Council is hosting the exhibition, and will have a reception at the town hall on Sunday, November 17th from 2 to 4 p.m.
Click here for photo album.
Need Adobe Flash player to view album? Click here.
11/15/2013 – A new broom sweeps clean, says Chris Gonsalves as Westport's acting Highway Surveyor recommends an Elgin Broom Bear 4 to replace the town's aging and worn-out street sweeper.
Selectmen agreed with Gonsalves Tuesday night, and authorized a bid award to Atrui Brothers of East Providence for $223,000 to purchase the truck-based street sweeper.
"We used Chapter 90 money (state aid) so there was no cost to the town," Gonsalves said. "And we have plenty of Chapter 90 money available to us.'
<![if !vml]>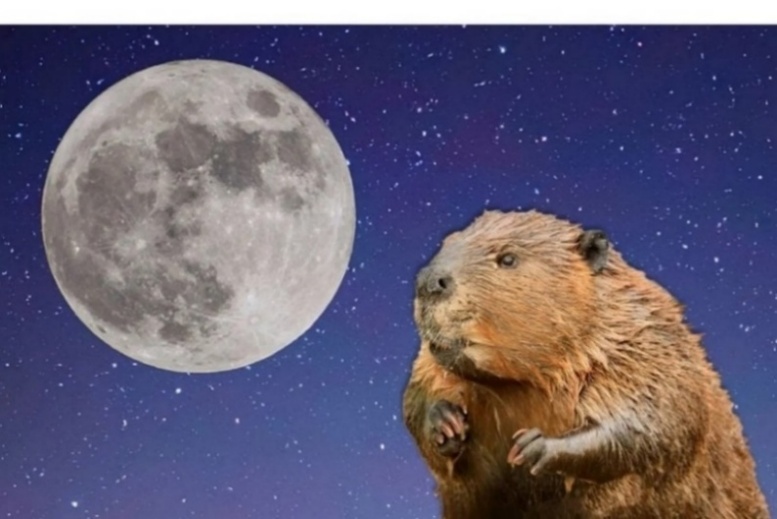 <![endif]>
<![if !vml]>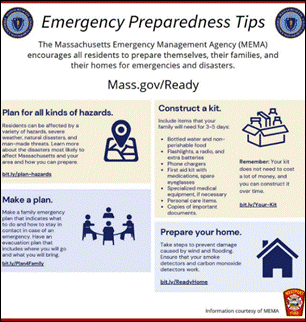 <![endif]>
"Our old street sweeper (pictured above) is designed for urban environments where there are many twists and turns and short runs on city streets, whereas Westport has long roads, 156 miles to be exact, that require long distance runs where a truck is more durable and can handle the travel," Gonsalves said.
Sandy roads can adversely affect motorcyclists and bicyclists, and streets need to be swept clean before line striping can be put down, a safety requirement on Westport's dark roads, especially on rainy and foggy nights.
<![if !vml]>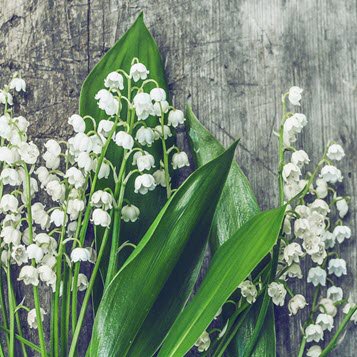 <![endif]>11/14/2013 – Selectmen to address heavy traffic, parking bottlenecks and numerous auto accidents at the Head of Westport. Fresh off the implementation of enhanced traffic and pedestrian safety standards for Central Village, Selectmen are now tackling the same issues raised at the Head of Westport.
The proposed purchase of the former head garage building by the Westport River Watershed Alliance triggered safety and parking anxieties from abutters and users of this historic town landing.
One week of radar and traffic recordings by Westport Police revealed 
26,005 vehicles traveled through the area with 41.5% travelling at speeds above 36 MPH.
The area is posted at 25 MPH.
Westport's safety officer, Lt. John Bell issued a list of recommendations at this week's Selectmen's meeting to improve traffic conditions on Old County Road. More.
<![if !vml]>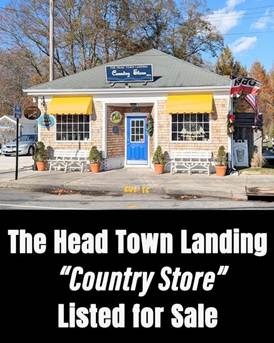 <![endif]>11/14/2013 – Just say yes to Lyme Disease coverage. Westport's state senator, Michael Rodrigues, testified this week before the Joint Committee on Financial Services in support of an Act relative to Lyme Disease treatment coverage.
"This bill protects Lyme Disease patients by banning insurance companies from denying coverage for certain Lyme treatments," Rodrigues said.
"Thousands of Massachusetts residents are diagnosed with Lyme Disease each year, and this bill will ensure that they have access to the treatments they need, so they can focus on getting and staying healthy!"
11/13/2013 – Dartmouth Select Board asks for full assessment of landfill site, and long-term lease.
Dartmouth-based Southcoast Alliance for a Cleaner Tomorrow marches on Boston to confront DEP.
Town officials, local advocacy groups, and state Senator Mark Montigny are all continuing their efforts to keep the state Department of Environmental Engineering (DEP) from approving Boston Environmental Corporation's proposal to cap the breached Cecil Smith landfill for the current owner of the property using "approved" contaminated soil.
11/12/2013 – Historical Society awarded $10,000 historic <![if !vml]>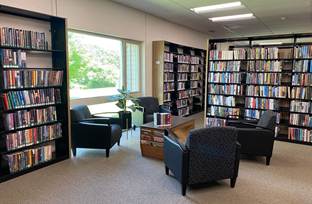 <![endif]>preservation grant.
Grant to help answer a $10,000 Question: Just how old is the Cadman-White-Handy House?
The Westport Historical Society has received a $10,000 National Trust for Historic Preservation grant to help answer a $10,000 Question: Just how old is the Cadman-White-Handy House? This project is part of an innovative process of "opening windows" into the interior of the house to reveal its evolution.
Thanks to the financial assistance provided through the Cynthia Woods Mitchell Fund for Historic Interiors, the Society enlisted the expertise of Historic Deerfield's architectural conservator William Flynt (pictured left) who recently performed dendrochronology sampling at the Hix Bridge Road property.
Dendrochronology is better known as "tree ring dating."  It is used to narrow down the age of a building through the trees' rings as well as other variables such as environment and climate.
During his visit to the Handy House, Flynt took samples from timber under the floorboards and in the ceilings in all three phases of construction, as well as in the attic. Read more.
<![if !vml]>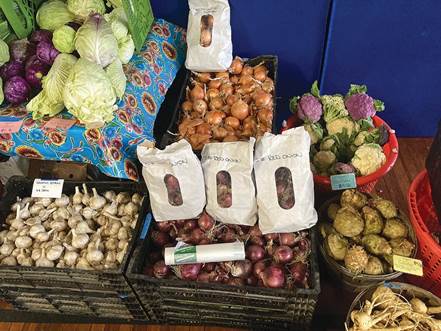 <![endif]>11/12/2013 – What a night! Paying guests certainly got their money's worth at the Westport Firefighters' 1st Annual Strum and Drum Fundraiser Saturday night at White's of Westport.
The outrageous comedy of that Portuguese fireman, Steve Lopes, had them rolling in the aisles, "Polish Bob's" Better Daze band had them rocking, and the Rhode Island Professional Firefighters Pipes & Drums had them marching, all for the benefit of supporting the Westport Firefighters Local 1802 in their community service activities.
11/12/2013 10:30 a.m. – Westport gets its first snowfall of the new winter as temperatures drop 10 degrees in just a few short hours and the morning rain turns to a brief snow shower.
Oh well, it was just too much to hope for that November would duplicate October's wonderfully sunny and comfortably dry weather.
11/12/2013 – October was beautifully dry for all you last- minute, amateur home landscapers and house painters.
Just how dry was it, you ask?
The driest month in over a decade at just .60 inches of rain reported at Walter Quinn's Cherry & Webb Lane weather station.
October 2012 weather was wet after the remnants of Hurricane Sandy dropped nearly four inches of rain. This year, the total for the month was only 0.99 inches average on the southcoast, which is 3.36 inches below normal. It was the driest October since 2001, and the driest September/October combination since 2001.
Only 0.09 inches of rain fell during the last 23 days of the month, with just one day in an 18-day period seeing measurable rain.
11/09/2013 - And the winner is . . .
<![if !vml]>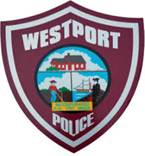 <![endif]>
In a masterful follow-up to Dancing with the Stars, Westport's Voice Fundraiser's 16 contestants took to center stage and gave it their all to become Westport's Voice. When the smoke cleared Michelle Oliveri (left in picture) took home the gold.
More with photos today.
11/08/2013 - Announcing the Grand Opening of Soothing Sensations Wellness Center.
Will host open house on Saturday, November 23rd from 12 to 4 p.m. 
Westport welcomes the grand opening of Soothing Sensations
Wellness Center. Cheryl Girard, Reiki Master/Teacher, and Certified Aromatherapist invites you to her new location at 1180 State Road, Westport, next door to Beautiful Hair Designs.
Complete information on our Business Briefs page.
<![if !vml]>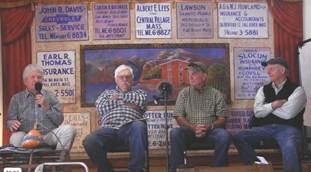 <![endif]>
11/08/2013 - Westport Family Medicine opens new location and welcomes Uma Kolli, MD.
Uma Kolli, MD, family practice physician is accepting new patients.
<![if !vml]>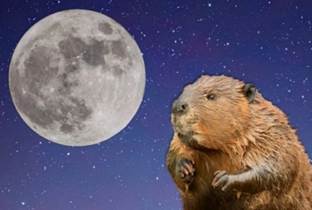 <![endif]>
Southcoast Health System announced today that it has opened a new state-of-the art, family practice location in Westport. Westport Family Medicine, part of Southcoast Physicians Group, has moved to the new location at 827 American Legion Highway (formerly Alhambras location).
The practice includes Scott Lauermann, MD, Jane Li, MD, and Mark Richard, NP, and welcomes Uma Kolli, MD.
The new facility is open and offers patients the convenience of walk-in appointments as well as outpatient laboratory blood draw services and outpatient radiology diagnostic X-ray services on site.
Westport Family Medicine is accepting new patients. For more information or to make an appointment, please call 508.636.5101.
Complete information on our Business Briefs page.
11/05/2013 11:30 p.m. – Special Town Meeting draws 357 attendees, "a pretty good turnout for a special town meeting," Town Moderator Steven Fors told the crowd assembled in the Westport High School auditorium.
<![if !vml]>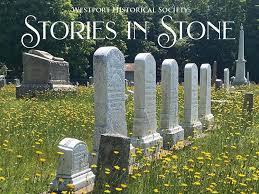 <![endif]>Sporting a new beard, Fors opened the meeting at 7:00 p.m. and quickly worked through the first 13 articles by 7:30 p.m., all carried with little or no dissent.
The police department got their arbitration settlement approved; the Transfer Station got its new backhoe; and Articles 3 through 13 were all approved.
But Article 14, voting to appropriate over $800,000 for a water treatment facility, took 25 minutes of discussion to understand why the town needed to appropriate the money now, rather than waiting until the project was designed and better understood by town voters, and presented at the next annual town meeting in the spring.
"We're under order from MassDEP (Department of Environmental Protection) to address the levels of Trihalomethanes above drinking water standards in the Fall-River supplied town water," select board chairman Tony Vieira said. "We're required to move forward as quickly as possible in the reduction of disinfection by-products for the 150 plus residents and businesses along Route 6 who use this water.
The article was carried by a clear two-thirds majority.
Article 15, after the language was amended to remove 'TO THE WESTPORT RIVER WATERSHED ALLIANCE' language, was passed unanimously by special town meeting voters.
And Article 16, even after the Finance Committee unanimously recommended it, was surprisingly defeated by a close vote of 98 to 121 after a majority of the selectmen spoke against the article. A hand count had to be taken twice before Fors declared the article defeated.
This setback in the project's PILOT agreement (Payment In Lieu Of Taxes) could jeopardize the Noquochoke affordable housing development off American Legion Highway, an outcome that would please some abutters who fear a Section 8 housing project could materialize out of a development that's been in the works for almost 12 years without a single spade of dirt being overturned.
"We'll have to regroup and see what this vote means in relation to the development," said Leonardi Aray, Housing Specialist for Westport.
"It's a very complex and intricate project and the PILOT program is one part of it."
Article 17, after much opposition by Finance Committee Chairman Charles "Buzzy" Baron and several members in the audience, was voted down.
Article 18 was passed over on the recommendation of Selectman R. Michael Sullivan.
Articles 19 and 20 were carried with little or no discussion and even less dissension.
The STM adjourned at 8:56 p.m.
Read more from Dartmouth Chronicle article.
11/05/2013 – Special Town Meeting kicks off tonight at 7:00 p.m. at the Westport High School when Town Moderator Steven Fors takes up the first of 20 articles on the Town Warrant.
Click here for an easy-to-read explanation of each article supplied by Town Administrator Jack Healey. PDF
Big ticket money articles and committee reorganizations headline a straightforward warrant if voters are in a mood to spend money.
There are a few articles on long-term lease agreements on town-owned land, and a contentious term limits article for Finance Committee members that was barely approved by a 3-2 vote by Selectmen with Craig Dutra and Stephen Ouellette voting heatedly against. 
Click here to review the finalized Town Warrant with Finance Committee recommendations. PDF
Article 9 and 10 would finally put to rest the position and pay for the Animal Control Officer and their assistant, positions that now fall under the purview of the Westport Police Department.
Half a mil highlights Town Warrant.
An arbitration award of $451,510 for Westport policemen which provides a four-year retroactive pay hike plus $64,000 to cover fiscal year 2015 headlines the warrant. The town's police have been without a contract since 2009.
The numbers didn't add up! Citing that a backhoe is now needed over the outdated use of a frontend loader, the Board of Health is again seeking $125,000 they say is needed to level and compact loads in containers. Acting Highway Surveyor Chris Gonsalves said the new machine would free up the Highway Department for other tasks.
The backhoe article was at the town's annual Town Meeting but was passed over when the Finance Committee chairman encountered a math problem which exceeded town warrant expenditures.
Article 19 authorizes the town to accept gifts of land and easements for draining public ways – this article is a boon in the battle to control storm water runoff.
And better controlling door-to-door solicitations (Article 20) caps off the town warrant. A smattering of small funding articles round out a STM that should send voters home by 8:00 p.m.
<![if !vml]>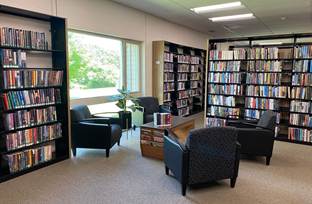 <![endif]>11/04/2013 – Westport veterans recognized today in advance of Veterans Day. The Council On Aging, in their annual Veterans Breakfast, celebrated those who fought and sacrificed so much to guarantee our freedom, and recognized those in the military still serving today in Afghanistan and other remote areas of our troubled world.
Inset: Coast Guard veteran Paul Leo Jaillet shared memorabilia from his service during the Vietnam War.
Over 70 veterans and their spouses were served up a complimentary breakfast of SOS (chipped beef on toast), waffles, pancakes, strawberries, whipped cream, orange juice and coffee at the Westport Senior Center.
It's a very small tribute but a greatly appreciated one by Westport veterans and the VFW Ladies Auxiliary who gathered and shared stories and memories of WWII, Korea, Vietnam, and the Gulf wars.
COA Director Christine Quinn supported by volunteer Mary Ellen Gomes (former COA Director) was thanked by Veteran Service Officer, Jerry LeBoeuf for supporting and thanking Westport veterans.
11/04/2013 – Get your Senior Center news here! Westport Council on Aging has released their November issue of Evergreen. Click here to view it now. PDF
11/03/2013 – Westport ROMEOs step forward with charitable <![if !vml]>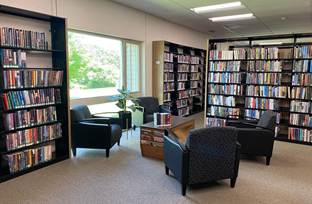 <![endif]>donations. That group of seasoned citizens who like to eat out every Thursday at White's of Westport brought the gift of giving a little early this year with donations to three charitable, non-profit institutions.
Inset: ROMEO representative Greg Jonsson presents a check for $200 to Westport Library Director Susan Branco.
On Sunday, November 1st the ROMEOs tapped their benevolent fund and donated $200 to the Westport Library, $100 for the COA-sponsored Veteran's breakfast (this coming Monday), and $100 to the Salvation Army.
More later today with photos.
More headline news from last month continues below.