<![if !vml]>

<![endif]>Wednesday, August 20, 2014
ツ
08/19/2014 – Westport takes hit in unemployment numbers, according to the figures released today by the Massachusetts Executive Office of Labor and Workforce Development.
Westport's rate moved from 6.6 percent in June to 7.2 percent in July.
But we are not alone.
According to the press release, Fall River's unemployment increased from 9.3 percent in June to 10.1 percent in July; Freetown's rate went from 5.8 percent in June to 6.8 percent; Somerset's rate increased from 6.3 percent to 7.7 percent; and Swansea's rate went from 6.8 percent to 7.6 percent.
Other cities in the region did just as poorly with New Bedford coming in at 10.5 percent in July following a 10 percent rate in June, and Taunton's rate moved to 7 percent after posting a 6.3 percent rate in June.
<![if !vml]>

<![endif]>08/17/2014 – It doesn't take a special day to appreciate a Veteran. But it sure goes a long when you do.
VFW Post # 8502, 843 State Road was the site of a family day event Saturday to thank all Veterans for their service, celebrate with them a family day of fun and comradery, and to remind them they are not forgotten.
08/16/2014 – Linda Crossley's duck, Linny Cakes, takes the 11th Running of the Ducks at South Dartmouth's Barney's Joy.
Allens Pond Sanctuary really should give a consolation prize for the most curious name these duck handlers give their entrants!
The Fall River resident now has two difficult decisions to make; where in the world she will have dinner for two, and more importantly, who with!
The Grand Prize winner won dinner for two, anywhere in the world, including transportation and two-nights lodging when her duck, Linny Cakes, stayed the course, holding back a field of 5778 bright yellow rubber ducks to take top honors.
Above: The quirky quackers break from the gate in the 11th running of Allens Pond Duck Derby.
At exactly 10:36 a.m. duck number 4897 now known to be Linny Cakes, crossed the finish line well ahead of the flock.
Duck Number 4897 was never challenged in the 1.1 furlong race at Barney's Joy.
A strong west wind and incoming tide propelled the competitors to record times, with nary a duck missing the capture booms at the race's end.
"We're 30 ducks shy of a record," bubbled Gina Purtell, Allens Pond Sanctuary Director. "It was great day for our Duck Derby, and I'm so excited!"
As well she should be as the decade-old fundraiser brings in thousands of dollars each year to assist the conservation and protection efforts of this local Audubon sanctuary.
And it was great weather for ducks, what with clear skies and balmy temperatures. Race conditions were perfect.
View video of the 11th Allens Pond Sanctuary's 2014 Duck Derby.
<![if !vml]>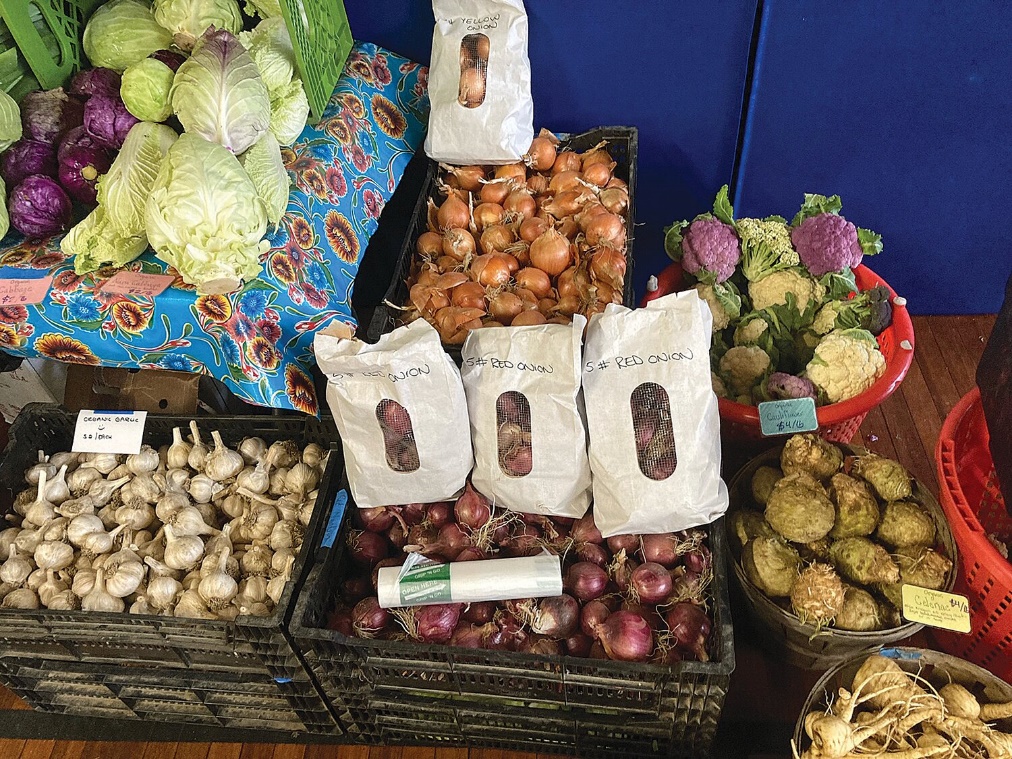 <![endif]>
Above: Dashing Ducky Linny Cakes is plucked from the fray at the finish line, winning Fall River resident, Linda Crossley, a Dinner for two anywhere in the world.
East Beach Road paved!
08/15/2014 – Remember this? Thursday, September 1, 2011.
<![if !vml]>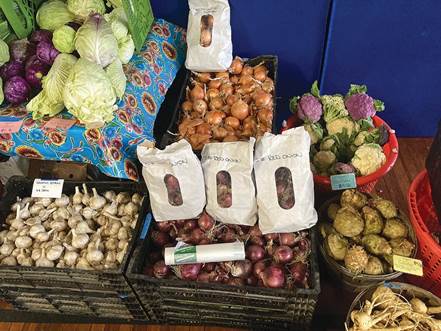 <![endif]>
Sub-tropical storm Sandy further destroyed East Beach Road, taking an additional 400 feet of paved surface, forcing town and state officials to finally discuss programs needed to protect the federally-assisted evacuation route against further destruction.
Finally we now have this – but how long will it last?
<![if !vml]>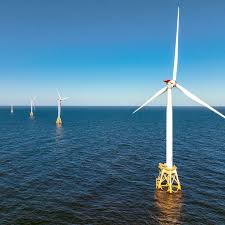 <![endif]>
Finally, after almost three years from the day tropical storm Sandy destroyed it, 290 degree asphalt mix was laid down yesterday on East Beach Road by crews from Rhode Island's Narragansett Improvement Corporation. The long overdue shoreline road repair was thwarted by political indecision, a bureaucratic DEM, and a failed application of reconstituted asphalt and cobble that left the troubled road impassable last winter. More later.
08/14/2014 – And trucks are rolling, finally, on Beach Avenue. Politics gave way to practicality Thursday when the controversial beachfront way was resurfaced with road-base gravel along a 24 foot swath from Acoaxet Road to the intersection of Town Way.
The price paid was for easy access to Westport's prized and most pristine town-owned beach for seniors and persons with disabilities.
<![if !vml]>
<![endif]>
Riverview Drive gets its mojo back.
"We just sucked it up," said one resident when asked about her road finally being paved. "I'm just very happy it's finished," a sentiment echoed by another Riverview Drive resident out for a walk.
<![if !vml]>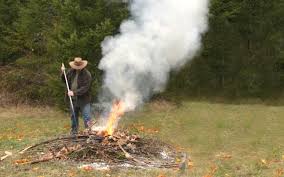 <![endif]>
"I'm really happy. It was frustrating, and the politics were frustrating. But Dick Spirlet and Tony Vieira (selectmen) were very nice in getting this job done, as was Chris (Gonsalves – Highway Surveyor.)
More later.
08/13/2014 – East Beach Road under attack once again! Less than a day away from asphalt paving, East Beach Road was assaulted by high winds and heavy surf from a strong storm surge driven by 30+ knot south winds.
The road less traveled (lately) just can't seem to catch a break.
Highway Department employees and anxious seasonal residents who own campers on the embattled road kept a watchful eye as pounding waves from 4 to 5' seas in Buzzards Bay threatened to break through the fragile shore road during the morning's high tide.
<![if !vml]>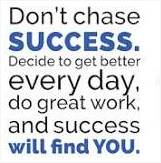 <![endif]>
Above: Highway Surveyor Chris Gonsalves takes photos of the storm surge this morning at East Beach. Most officials agree we're one bad storm away from another washout on the embattled shore road.
A crew from Rhode Island's Narragansett Improvement Corporation had wrapped up the scraping and road base preparation last Friday, and planned to start paving on Tuesday.
Many southside, seasonal residents are living on the edge where the next bad storm may wipe out the rest of their remaining shoreline lots.
Is it time for the sometimes backwards, always bureaucratic Department of Environmental Management to change its idealistic approach to seashore conservation in favor of public safety, and allow the installation of an armored revetment to protect the emergency evacuation route road?
Many town officials, East Beach residents and businesses certain think so. 
More with photos and video...
08/13/2014 – WRWA is recipient of $7,284 donation from GTCC which spells GREAT! The Greater Tiverton Community Chorus celebrated a most successful spring season with their Water Music Concerts, a benefit series performed to support the Westport River Watershed Alliance and The Nature Conservancy of Rhode Island in their work for water conservation in southern New England. The chorus performed three April concerts in Tiverton, Portsmouth and Westport.
<![if !vml]>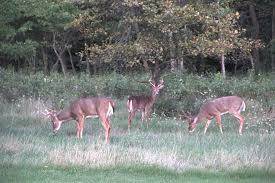 <![endif]>
Above: On Saturday, July 26th, outgoing chorus president Buzz Brownlee presented checks splitting $14,566.95 to John Berg, Sakonnet Landscape Manager, The Nature Conservancy of Rhode Island; Curt Freese, interim executive, Westport River Watershed Alliance; and Tom Schmitt, president of WRWA. More...
08/13/2014 – It was a hot Cajun time last night under the ol' COA tent!
08/13/2014 – On this day in 1961 construction began during the night on the Berlin Wall (originally 100 miles of barbed wire.) Two days after sealing off free passage between East and West Berlin, East German authorities begin building a wall--the Berlin Wall--to permanently close off access to the West.
After the war ended, the porous border allowed millions of East Germans to emigrate to the democratic West. By 1961 they were leaving at a rate of a thousand per day.
<![if !vml]>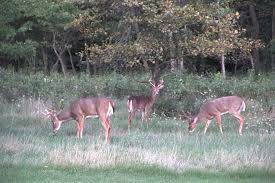 <![endif]>
East German soldiers eventually raised the wall to 10 feet and mined the corridor in between the barbed wire and the wall, but people still tried to escape.
For the next 28 years, the heavily fortified Berlin Wall stood as the most tangible symbol of the Cold War--a literal "iron curtain" dividing Europe.
East German authorities called the wall an "Anti-Fascist Protection Rampart!"
In 1989 East and West Berlin residents began chipping away at it, and the wall was formally dismantled in 1990, reunifying the cold-war city.
Click here to read about other happenings on This day In History.
08/11/2014 – Super sunset upstages supermoon spectacle.
A large crowd gathered at Gooseberry Island last evening and there wasn't a parking spot to be found as scores of spectators awaited the stage-east appearance of this summer's second of three "supermoons." But a spectacular western sunset stole the show.
<![if !vml]>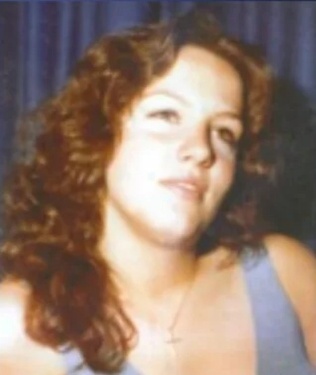 <![endif]>
The supermoon's debut was hampered by a low-lying, foggy horizon, and the dramatic size of the moon when seen rising from the sea was obscured by the mist.
Still, a spectacularly large, bright moon levitating above the Elizabeth Islands in Buzzards Bay isn't to be sneered at.
<![if !vml]>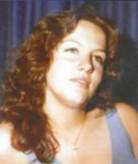 <![endif]>
Of this summer's trio of supermoons, the one rising this month is the brightest, according to the Washington Post.
The Perseid Meteor Shower will also be starring in the heavens and will peak between August 11th and 13th.
"The Perseid meteor shower is known as one of the best meteor showers to observe, producing fast and bright meteors that frequently leave trains, but in August, a nearly full moon will upstage the show," NASA says.
However, a spectacular sunset beat the meteor shower to it.
Supermoons appear to be about 14 percent bigger and around 30 percent brighter than normal because they are closer to the earth (perigee.) And because this August 10th supermoon will be the closest to the Earth, it was expected to be the brightest of the summer's trilogy.
Earth's lunar satellite is about 221,765 miles from the earth at perigee (supermoon), with an average annual distance of about 238,857 miles.
Click here for photos and video of the 'Drama at Gooseberry Island'. All the actors came in on cue that night in March 19th of 2011 to produce a stunning perigee moon: magnificent sunset, clear skies, full moon, and the closest the Earth's largest satellite has been to our world since March of 1993.
08/10/2014 – Going once, going twice... how about going for the umpteenth time as the Westport River Watershed Alliance took advantage of a pristine harbor property to host their perennial Beyond the Sea Summer Gala Fundraiser.
<![if !vml]>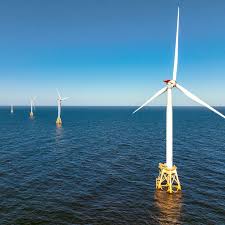 <![endif]>
Above: New this year. Honorary auctioneer Stephen Fletcher took to the gavel and sacheted guests through several high-priced items all for the benefit of the proactive water conservation and preservation group.
Check out the YouTube video of Westport River Watershed Alliance's annual Summer Gala 2014.
Beautifully situated at Westport Point on Windward lane, this year's Gala was extraordinary. Wilhelmina's Catering served up an array of delicious hors d'ouevres, including artisanal cheeses from Formaggio Kitchen, Back Eddy smoked salmon, Wicked Kickin' Cheesecakes, and Ten Cousin's chowder. Guests enjoyed popular local wine and beverages to the popular local acoustic musicians Toph and Tom.
And to this fabulous extravaganza was added a most profitable surprise – a live auction!
Click here for more information and check out the auction items.
Click here to see the new photos of the 2014 WRWA Summer Gala fundraiser.
<![if !vml]>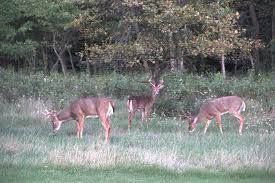 <![endif]>08/08/2014 – Two fires in two days test local firefighters. Thanks to alert homeowners, fire detection devices, and quick response from the Westport Fire Department, two local homes, one historic, were saved from rack and ruin when firefighters entered the structures and quickly confined and extinguished the blazes.
Although they suffered moderate smoke damage throughout, the houses themselves were saved. Read more...
08/08/2014 – Right Whale, Roseate Tern and the Leaping Brook Trout come to the assistant of the WRWA to the tune of $15,000.
You've probably seen these specialty plates before; a whale tail <![if !vml]>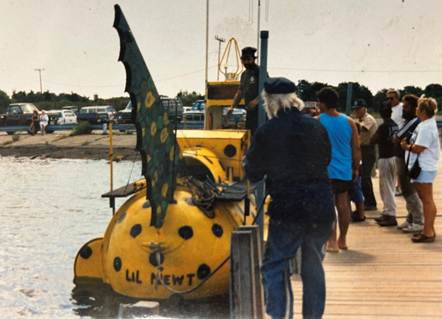 <![endif]>protruding from the water, a leaping brook trout.
But the plates are more than just a soothing seascape; they're for a good cause.
Proceeds from the special plate fees (of just $40 every two years) go toward the Massachusetts Environmental Trust (MET).
These plates have generated over $18 million since they were first issued 20 years ago.
And recently, the Westport River Watershed Alliance (WRWA) received a financial boost of a $15,000 grant from the Massachusetts Environmental Trust (the Trust). This grant will enable WRWA to identify sources of pollution relative to the applicable water quality standards for fecal coliform (FC) in the West Branch of the Westport River. Read more...
08/05/2014 – Mayhem on Main Street. Fire department vehicles from Westport and Little Compton responded quickly to a 911 call a little before noon today that reported an explosion in the basement of a home at 1950 Main Road, Westport Point.
The home owner, while working outside in the yard, reported hearing the bang and phoned in the emergency call.
The alert home owner and quick fire department response saved an historic structure from rack and ruin.
The eruption and resulting fire were the result of an electrical failure in the home's main electrical panel, according to the contractor called in to access and repair the failed service.
The fire, contained in the basement, was quickly extinguished.
"I was lucky to be at home at the time," said the owner. "I can't go back into the house just yet, so I'm staying with some neighbors."
<![if !vml]>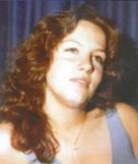 <![endif]>
The fire apparatus clogged the narrow street for a couple of hours, frustrating lower Main Road residents trying to return home.
1950 Main Road is the historic Captain Edward G. Sowle house, circa 1835, in Westport Point's historic district.
08/05/2014 – Work is progressing on the construction of the Westport Fire Department's 9-11 steel I-beam memorial.
The Highway Department is putting in a commendable effort in setting up the World Trade Center steel first obtained by the fire department in March of 2011.
Donations are paying the cost of WTC memorial.
Click here to read about the arrival of the steel I-beam relic.
Highway Department worker, Tony Medeiros (pictured below) is making the final measurements before concrete is poured in preparation for the installation of a granite slab "pentagon-"shaped platform which will support four memorial plaques and cross-lighting for the twisted, steel I-beam.
The department plans to use the beam in front of the town's new fire station as a memorial to honor the more than 300 firefighters that were killed on one of America's darkest days - September 11, 2001.
<![if !vml]>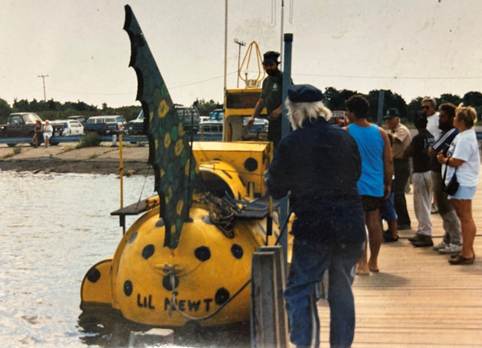 <![endif]>
08/05/2014 – State Senator Michael Rodrigues (D – Westport) touts a new legislative initiative - the Social Media Privacy Act.
"With rapid technological advances and the growth of social media, we in the legislature work to enact laws that make sense for the times we live in," Senator Rodrigues said.
"As such, I'm proud to announce that on Friday, July 15th the Senate <![if !vml]>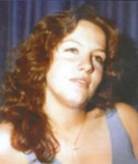 <![endif]> unanimously passed the Social Media Privacy Act, prohibiting employers and school officials for asking for someone's social media passwords as a condition of employment or enrollment. The bill now heads to the House of Representatives for their approval," Senator Rodrigues said.
An Act Relative to Social Media Privacy Protection (S.2118), that would prohibit employers from requiring employees or applicants to hand over their social media log-in information, or requiring employees to accept invitations to connect on social media was added as an amendment to the Massachusetts Senate's proposed budget, but it did not make it into the final budget that the House and Senate passed. 
The bill may, however, did pass this legislative session according to the bill's lead sponsor, Senator Cynthia S. Creem, whose office worked to advance the bill before the session closes on July 31st.
At least a dozen other states have passed similar social media legislation.
08/04/2014 – "Tell me what you know about this item." Taking a page from the famously successful PBS Antiques Roadshow, the Westport Historical Society put on a roadshow of its own at The Shattuck last Thursday.
It was part adventure, part history lesson, part treasure hunt, and all fun!
The Society's Antiques Show 'n' Tell packed the Gallery's exhibition <![if !vml]>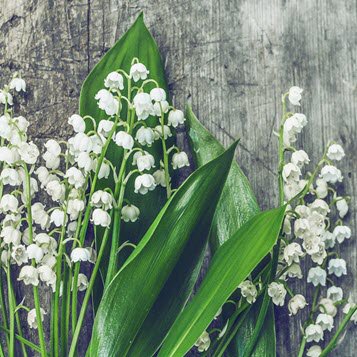 <![endif]>space with folks hoping to discover that their heirloom or flea market find would be the next great historical discovery unveiled by Skinner Inc. Americana expert, Stephen Fletcher.
The ever animated Mr. Fletcher proved to be part expert, part humorist, and all entertainer as he sorted through a multitude of objects and artifacts, and separated the wheat from the chaff, attempting to solve the mystery behind their origin and value.
Against a backdrop of abstract oils by exhibiting artists Bryan McFarlane and Jamie Young, Fletcher with the surprisingly skilled assistance of WHS volunteer Kathleen McAreavey, guided the audience through the interesting items brought by an inquisitive and hopeful audience.
View hi-resolution photo album!  Need Adobe Flash? Click here.
Not all items were identified, but all produced interest and opinions by the Antiques Show 'n' Tell audience.
Tonight, more photos and great video.
08/04/2014 – Summertime fun on the deck launches Senator <![if !vml]>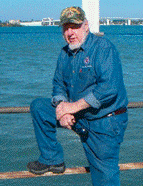 <![endif]>Michael Rodrigues reelection campaign. Enjoy an evening at McGoverns on the Water, 310 Shore Road, Fall River on Thursday, August 7th from 6 to 8 p.m.
Appetizers, dinner and dessert for a suggested donation of $75.00. Please RSVP to Thelma Sullivan at 508.679.1123, or send a donation to Thelma c/o 60 Davis Road, PO Box 1486, Westport, MA.
Please make checks payable to The Committee to Elect Michael Rodrigues.
08/03/2014 – This day in 1492 Columbus set sail on the ocean blue – and went on to discover the new world. Everybody knows this children's ditty; but what you may not know, especially the young ones, was that he was looking for a shorter passage to the far east.
Here's the rest of the story:
Did you know that in 1507, Martin Waldseemüller produced a world map on which he named the new continent America after the feminine Latin version of Amerigo Vespucci's first name; and even that is disputed by some who claim our continent was in memory of Richard Amerike, a wealthy English merchant who lived in the 15th Century.
Further, the new land's inhabitants at that time were incorrectly labeled "Indians."
What we do know is that today's America is the sole super power in the world, yet we can't positively identify the lineage of our country's name!
Oh, by the way, don't feel too bad for ol' Christopher; Colombia is named after Christopher Columbus, even though he never set foot on Colombian soil. It was Alonso de Ojeda, one of Columbus' companions on his second voyage, who was the first European to set foot on the land in 1499.
Click here for other interesting events that Happened on This Day in History.
<![if !vml]>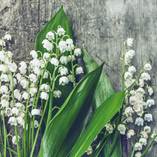 <![endif]>08/03/2014 – St. John the Baptist Parish Fair continues today, Sunday, August 3rd from 8 a.m. - 1 p.m. at 945 Main Road, Westport.
There's still time to buy raffle tickets for this year's quilt known as "Sadie's Choice", a masterful work of design applique made by the church quilters' group headed up by Louise Buckley.
<![if !vml]>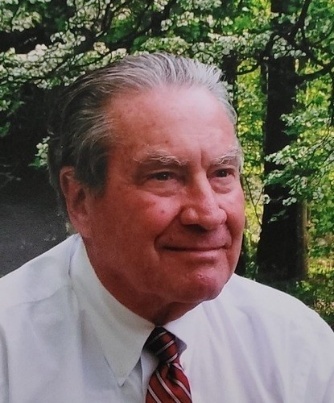 <![endif]>Inset right: quilter Joan Brenckle of Westport shows off this year's handmade, hand-stitched raffle quilt. Spring for a book of raffle tickets and support the church's programs. 
There is still time tomorrow to get involved in the New England (country) auction. Get there early for the Pancake Breakfast from 8 a.m. until noon in the church hall. Raffle drawings will be held at noon.
Inset left: tickets are still plentiful for the New England (country) auction. So come on down to the church hall Sunday and make these volunteers even happier with your participation in this annual event that supports many church activities.
08/02/2014 – Suspected revenge killing takes the life of Westport policeman's German Shepard.
Five-year-old Siren, who was training to be a search and rescue dog in Rhode Island and Massachusetts, died in April. The dog's handler, Westport Police Det. Jeff Majewski, said that autopsy results released last week showed rat poison in the dog's liver.
"A $1,000 reward to anyone who provides information that leads to criminal charges against this timid soul." – Jeff Majewski
Majewski suspects the dog was intentionally poisoned, as someone could have tossed the rat poison over the backyard fence at this Westport home. Majewski is a 25-year member of the Westport Police Department.
<![if !vml]>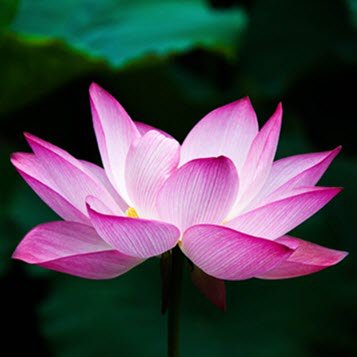 <![endif]>
"Siren was a family member, a trusted companion, a guardian and a friend," Majewski wrote in a Letter to the Editor. "This was a cowardly act."
"One day that dog might have found a missing child or helped to locate an elderly person who wandered off from home."
Majewski is offering a $1,000 reward for information about the incident. The Westport Police Department can be reached at 508.636.1122.
08/01/2014 – The Auxiliary of Charlton Memorial Hospital <![if !vml]>

<![endif]>recently announced $5,000 in scholarship awards for individuals who are pursuing a career in healthcare.
The Auxiliary presented five $1,000 scholarship awards to area high school seniors during its annual Scholarship Luncheon held on June 4th at the Fall River Country Club. The Scholarships were presented by Auxiliary President Louise McCarthy.
"The committee and I were delighted to meet and spend some time with the scholarship recipients at our annual luncheon," said Marion Greer, Scholarship Chair for the Auxiliary of Charlton Memorial Hospital. "They are an exceptional group of students with a great future ahead of them."
The 2014 Westport Scholarship winners are:
Amalia K. Davis, a graduate of Westport High School, will attend the University of New Hampshire to pursue a career in Neuroscience.
Jessica Nunes, a graduate of Westport High School, will attend Massachusetts College of Pharmacy and Health Sciences.
08/01/2014 – State Legislature passed Substance Abuse Recovery Bill.
The Legislature on Thursday approved the compromise Substance <![if !vml]>

<![endif]>Abuse Recovery Bill, increasing opportunities for long-term substance abuse recovery in the Commonwealth by supporting a continuum a care and removing barriers that stand in the way of effective treatment, Senator Michael J. Rodrigues (D-Westport) announced.
 "With addiction levels at the highest in history, Massachusetts is in the midst of a drug epidemic. Addiction can truly be a matter of life and death, making the passage of this bill all the more historic and meaningful," said Senator Rodrigues. "Despite the tireless efforts of organizations like Stanley Street Treatment and Resources [SSTAR], the SouthCoast has been hit particularly hard by the addiction epidemic. This legislation will complement the work of these organizations and take powerful steps toward prevention and treatment of substance abuse."
"Substance abuse is not just an inner city problem. It is happening in our suburbs and it is happening in our rural areas. This bill takes a giant step forward in treatment of this universal scourge," said Representative Paul A. Schmid (D-Westport).
07/30/2014 – State Senator Michael Rodrigues will be hosting his bi-annual Business Breakfast on Tuesday, August 5th.
He is inviting business leaders to another engaging conversation about the business climate in our state and our region, and the specific concerns of SouthCoast employers.
"I hope to have a robust discussion with a diverse group of business <![if !vml]>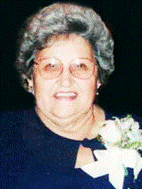 <![endif]>leaders representing many different industries. As such, please check your calendars and let me know if you are able to make it," said Senator Rodrigues.
The breakfast meeting will be from 8:00 – 10:00 a.m. in the historic Wardroom Annex, aboard the Battleship Massachusetts, Battleship Cove, 5 Water Street, Fall River.
All local business leaders are invited to call and make a reservation for this enlightening business forum.
A light breakfast will be served, and they have arranged for a private tour of the battleship to begin at 10:00 a.m. for those of you who are interested.
To offer accurate attendance estimates to their generous hosts at Battleship Cove, please RSVP by Thursday, July 31st to Senator Rodrigues Communications Director, Tara Conklin. You can reach Tara at 617.722.1114, or by email at tara.conklin@masenate.gov.
07/29/2014 – This August the Dedee Shattuck Gallery is pleased to present Jamie Young and Bryan McFarlane in exhibition from Wednesday, July 30th through Sunday, August 24th.
Artists' Reception is Saturday, August 16th from 5-7 p.m.
<![if !vml]>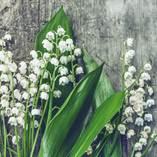 <![endif]>
Dedee Shattuck Gallery is pleased to present Jamie Young and Bryan McFarlane. This exhibit pairs two established oil painters who explore the identity of place.
Jamie Young lives and works in Ashfield, Massachusetts, a Berkshire community known for incubating talented artists.
Bryan McFarlane is a Boston painter and a professor at University of Massachusetts Dartmouth. Read more...
07/29/2014 – South Coast Youth Conservation Corps Provides Rare Opportunity for Teens.
If you're outside on the South Coast this summer, walking a trail, picnicking in the park or buying veggies at a local farmer's market, you just might bump into a group of young people wearing matching green T-shirts and khaki hats. Although a pack of teenagers might arouse suspicion under some circumstances, these teens aren't getting into trouble, on the contrary, they're members of the South Coast Youth Conservation Corps.
Youth are planting trees, growing organic produce and clearing hiking trails this summer for the benefit of their community. Read more...
07/28/2014 – For the third year, BayCoast Bank has contributed to the Westport River Watershed Alliance to support the organization's summer internship program.
<![if !vml]>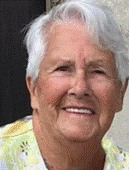 <![endif]>
Above: James Goodman & Brendan Cormier.
The WRWA hires students from local colleges to assist with its education and monitoring programs. BayCoast Bank's investment allows for the WRWA to bring two interns aboard for the summer: James Goodman & Brenden Cormier. Read more...
07/28/2014 – State leader in solar, Dartmouth opens new six-megawatt solar project.
Westport lost years in the solar commitment, focusing instead on a failed, multi-megawatt wind turbine that would have been located in Central Village, a concept soundly rejected by the town's people.
Spartanburg-based Pacolet Milliken Enterprises Inc. recently announced the completion of a 6-megawatt solar energy facility in Dartmouth, Mass.
<![if !vml]>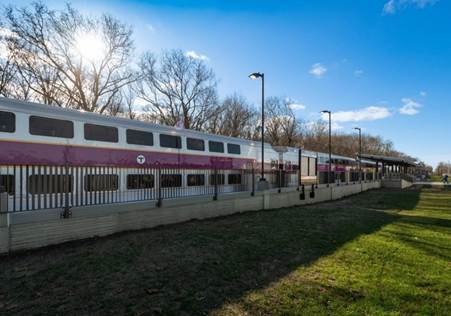 <![endif]>
The private investment company said the Fischer Road Solar Facility is the second-largest such project in Massachusetts. Pacolet Milliken is a joint owner in the project with New York-based Syncarpha Capital.
It encompasses 20,000 solar panels on a parcel that contains cranberry bogs and a composting center. Ameresco Inc., a renewable energy company, constructed the facility in less than six months and will oversee its operations.
"Our energy division at Pacolet Milliken has two goals," Rick Webel, president of Pacolet Milliken, said in a statement. "To work with best-in-class partners and to invest in high-quality, long-term renewable energy generation, and we have found both in this solar energy facility."
During its first year of operation, the facility is expected to generate enough energy to offset the annual electricity requirements of 820 typical U.S. homes. The town of Carver and Silver Lake School District will purchase the energy at favorable rates over the next 20 years, the company said. More.
07/28/2014 – Southcoast Health Van to visit Westport Council on Aging on Wednesday, October 8th. State Senator Michael J. Rodrigues (D-Westport) has partnered with the Southcoast Hospitals Group to schedule Health Van visits throughout the summer at local Councils on Aging. The Southcoast Health Van Program provides free education and screening to the community, including cholesterol, diabetes, blood pressure, and cancer screenings, education of stroke prevention, as well as nutritional information and education. These visits to Councils of Aging will increase accessibility to these services among families, young people and the senior citizens of the SouthCoast. 
Senator Michael Rodrigues has partnered with Southcoast Hospitals Group to increase access to health services for seniors.
"I'm pleased to work with the Southcoast Hospitals Group to provide our seniors with increased access to these essential health services," said Senator Michael Rodrigues. "Addressing the health care needs of the elderly in our communities is so important in ensuring the very highest quality of life for our senior citizens, and this program fills a void for a population that is often medically-underserved." 
The schedule for the Southcoast Health Van visits is below:
Monday, July 21st, Swansea COA - 260 Ocean Grove Avenue;
Monday, July 28th, Somerset COA - 1458 County Street;
Tuesday, August 5th, Freetown COA - 227 Chase Road, East Freetown;
Friday, August 15th, Rochester COA - 67 Dexter Lane;
Wednesday, October 8th, Westport COA - 75 Reed Road.
An additional visit in Fall River is pending.
All sessions are from 10:00 a.m. to 2:00 p.m.
07/26/2014 – Newest mystery photos come from the past! Westport Deputy Fire Chief Allen (Sam) Manley recently bought some photos on eBay and has sent copies to the Jerry LeBoeuf, Westport's Veterans Agent.
Click here to take your best shot at identifying our WWI returning heroes!
LeBoeuf is working hard to identify some of these distinguished veterans in the photos.
So, EverythingWestport.com is adding a helping hand by putting them up online and asking folks to help identify the veterans, offering a $25 gift certificate to the Back Eddy Restaurant to the first three individuals who can correctly identify any of the veterans in the photo(s).
<![if !vml]>

<![endif]>
The pictures were taken at the old Town Hall, and Manley and LeBoeuf are certain that this was a "welcome home" in 1919 of WWI <![if !vml]>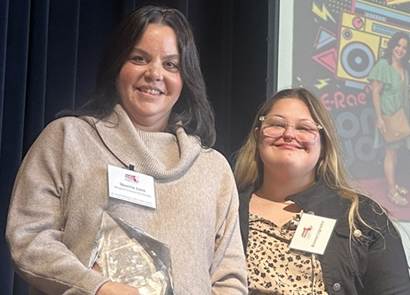 <![endif]>servicemen; they can tell that at least 2 of the older gentlemen where civil war veterans.
Take out your magnifying glass and help us identify our returning WWI heroes.
We ought to offer a gift certificate to the first person who can tell us the correct location of the old Town Hall, but we'll save that for another day!
07/25/2014 – Westport Waterfire! For those of you not familiar with Providence's signature event, WaterFire, last night was your chance to get up close and personal at The Shattuck with the award-winning fire sculpture installation on the three rivers in downtown Providence.
Created by local artist Barnaby Evans, WaterFire has become a must-see for visitors throughout the Southcoast. 
Barnaby was The Shattuck's guest speaker Thursday night, and brought along some Waterfire braziers for a 'show and tell.'
<![if !vml]>

<![endif]>
There was a talk about Waterfire by Barnaby, a short performance by the Festival Ballet, and a lighting of the braziers!
There were no romantic boat rides, but there was plenty of Luminaria to create a romantic and unforgettable memory.
Wow, who whudda thought Westport would be so multicultural!
07/24/2014 – A new Broom Bear sweeps clean, says Chris Gonsalves as Westport's Highway Surveyor took delivery this week of an Elgin Broom Bear 4 to replace the town's aged and worn-out street sweeper.
<![if !vml]>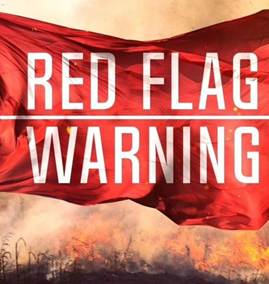 <![endif]>
Above: Highway Department Rick Anctil checks out the town's new street sweeper.
Selectmen authorized the Broom Bear's purchase last November from the Atrui Brothers of East Providence to the tune of $223,000.
"We used Chapter 90 money (state aid) so there was no cost to the town," Gonsalves said. "And we have plenty of Chapter 90 money available to us.'
<![if !vml]>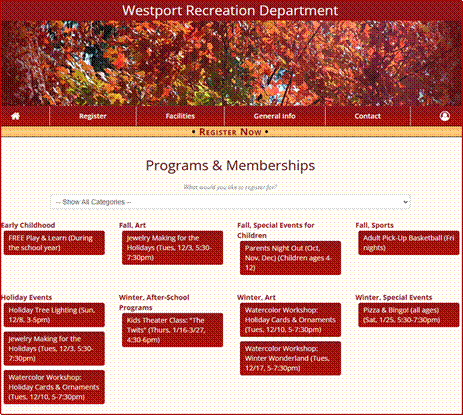 <![endif]>"Our old street sweeper (pictured left) was designed for urban environments where there are many twists and turns and short runs on city streets, whereas Westport has long, rural roads, 156 miles to be exact, that require long distance runs where a truck is more durable and can handle the travel," Gonsalves said.
"The sweeper can operate up to 60 miles per hour," said Rick Anctil, a Highway Department employee and its de facto mechanic. "And a side-boom unload mechanism allows the sweeper to empty its hopper directly into a dump truck, and not have to return to the yard to unload road sweepings."
The Bear's first assignment? Sweep the washed out sand at the bottom of Riverview Drive in preparation for the repaving of that troubled road.
Sandy roads can adversely affect motorcyclists and bicyclists, and streets need to be swept clean before line striping can be put down, a safety requirement on Westport's dark roads, especially on rainy and foggy nights.
07/20/2014 – Westport prepares for Comcast cable. For all you Westporters, and there are many, who have griped about Charter Cable's monolithic indifference to customer service, program selection and timely repair, not to mention the unavailability of basic cable services in some areas of town, your time may have come.
Or has it.
<![if !vml]>
<![endif]>Comcast and Charter Communications have reached a deal in which Comcast and Time Warner Cable will shed 3.9 million of their current customers in an attempt to ease concerns over their proposed merger.
The sale on April 28th of this year to Charter Communications of some of those customers would leave the combined Comcast and Time Warner Cable with just less than 30% of households that subscribe to cable or satellite TV.
And it leaves Westport with Comcast.
Westport Selectmen have been negotiating a deal with the new provider.
"Westport cable customers will initially have the same rate structure as that which is called for in the recent 10-year agreement the town had negotiated with Charter," said Antone Vieira, select board Chairman.
"The infrastructure (town-wide wiring, household hookup, cable boxes, etc.) will remain the same."
Internet performance to end users will probably remain unchanged for those Westport subscribers who use it.
Programming selections remain to be seen, but Comcast has generally received good marks in this area. How they'll be packaged has yet to be announced.
In the April 2014 deal, Charter will buy 1.4 million Time Warner Cable customers directly for $7.3 billion in cash.
In addition, 2.5 million current Comcast customers will be spun off into a new cable company that will be controlled by Charter.
Finally, Charter will swap 1.6 million of its customers to Comcast in return for 1.6 million current Time Warner Cable subscribers. The rationale for the swap is that it would cluster Charter and Comcast subscribers geographically following the merger.
And that is why Westport is getting Comcast.
Is this a good deal for Westport?
At least one consumer advocacy group critical of the merger said that the agreement does nothing to reduce its concern.
"Transforming three giant companies into two behemoths gives no comfort to content providers or consumers," said Matt Wood, policy director of Free Press.
Westport cable subscribers are a flea on the back of the Comcast elephant, and that should bring little wiggle room when town leaders are negotiating with Comcast in the future.
07/19/2014 – Westport's "Tough Samurai Mudders" started as a team, worked through the devilish obstacles as a team, and sprinted to the finish as a team.
Who's better than the Westport Fire Department's mud brigade as they took on the Vineyard's inaugural Samurai Sprint 5K Mud Run without fear or trepidation of completing it.
These tough guys and gals took a beating but left no one behind!
Members of the Westport and Fall River Fire Departments competed in the Samurai 5K Sprint Mud Run as a team wearing red shirts in recognition of firefighter/paramedic Steve Lopes who was seriously injured fighting a chimney fire on American Legion Highway.
And how about our School Committee member, Melissa Pacheco (pictured below) who schooled the men in the fine art of crossing the "Missing Bridge" rope obstacle!
More photos with video later.
<![if !vml]>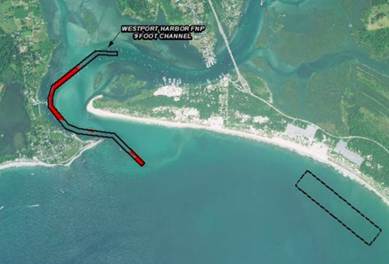 <![endif]>
<![if !vml]>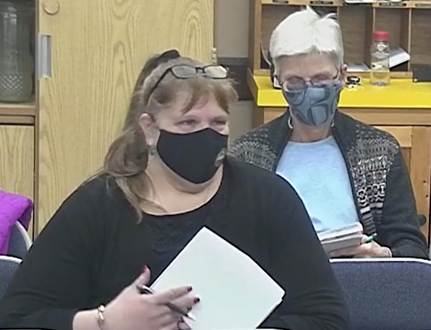 <![endif]>
07/16/2014 – Let the paving begin! With little fanfare, Westport Selectmen signed a contract Monday night with Narragansett Improvement Company to initiate the long overdue paving of East Beach Road, Riverview Drive, and the re-grading and road-base preparation of the disputed Beach Avenue.
However, it was a Herculean odyssey of epic proportions to get to this point.
Selectmen voted unanimously in the past to pave Beach Avenue, but more recently voted twice, 3-2, to rescind those earlier votes and to review a plan championed by Selectman R. Michael Sullivan to consider leaving the road a compacted, gravel base.
This change in direction caused a rebidding process for the three troubled town roads, exposing the town to possible litigation after an accepted bid was cast aside, and irritating residents and abutters of Riverview Drive and East Beach Road for the unnecessary delays and hardships imposed navigating the washed out and barely passable thoroughfares.
Paving will begin sometime between July 16th and August 1st, according to Selectmen.
07/15/2014 – A sure sign of this summer's first daytime scorcher is a long line at Handy Hill Creamery. This throng descended Saturday on the venerable Westport ice cream stand to beat the day's heat and humidity with, what else, an ice cream cone!
<![if !vml]>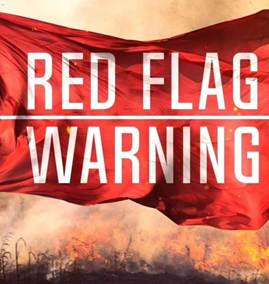 <![endif]>
07/15/2014 – License and registration please! This Westport police cruiser was involved in a fender bender Saturday on Old County Road. It was reported that the cruiser was travelling west with its lights on when a collision occurred between the older police cruiser and an automobile turning into its driveway just past the Westport Middle School.
They were no reported injuries, and the accident is under investigation.
<![if !vml]>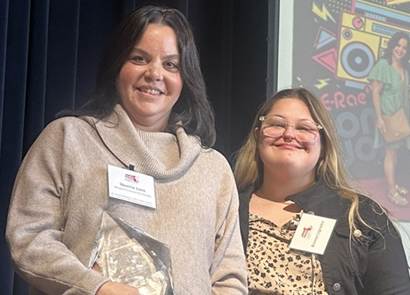 <![endif]>
07/13/2014 – It's probation for Sisson! In behavior that led to the changing of an elected position to that of appointed, Westport's former embattled highway surveyor, after a lengthy trial process, was sentenced to probation on Friday.
Westport Highway Department Surveyor Harold "Jack" Sisson was sentenced Friday to two years of probation, 40 hours of community service and a no-trespass order at the town's highway department facility.
Prosecutors wanted more.
Assistant District Attorney Michael Callihane argued for a stiffer sentence of two years with six months to serve, two years' probation, a no-trespass order and 100 hours of community service.
<![if !vml]>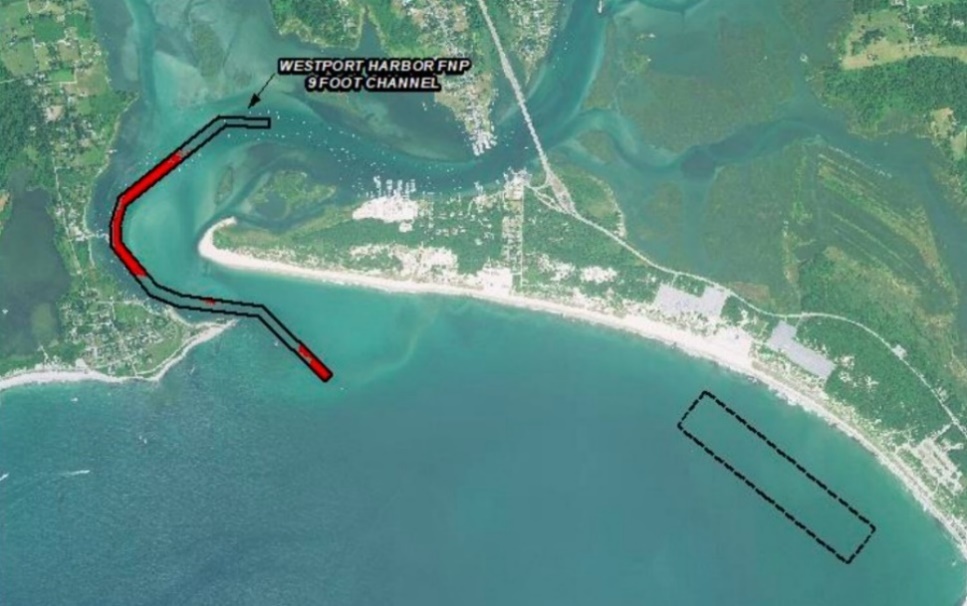 <![endif]>Inset: Former Highway Surveyor Jack Sisson defending himself at Town Meeting while recently appointed Highway Surveyor Chris Gonsalves listens.
The case, which dragged on for almost two years, brings to a close a sordid story of an elected official that, according to Assistant prosecutor Callihane, "chose to ignore protocol and run his deportment as a fiefdom … (and) engage in back room deals … under the cover of darkness."
A district court jury returned a guilty verdict Thursday. They accepted the argument by prosecuting Assistant District Attorney Michael Cahillane that Sisson gave a town tractor to a town mechanic for free and that he tried to hide the transaction by involving an equipment supply company.
"Mr. Sisson accepts the verdict of the jury," Sisson's attorney, Emile Morad Jr. said.
"The transfer that took place, obviously, didn't follow procedure. But it was done for the benefit of the department. Mr. Sisson never tried to hide what he was doing. He went to the police department and told them about it when asked."
Sisson's punishment had already started, Morad added.
"He lost his job," Morad said. "He is unemployed. His pension is held up and might become an issue."
The conspiracy charges against Sisson and Kennedy are both pending in district court. Sisson's lawyer set a September 3rd date for a status conference on the case.
"It's just politics, that is all it is," Sisson said after the sentencing hearing.
"He took an oath of office, and it was his responsibility to uphold it," said Westport select board Chairman, Antone Vieira.
"I liked Jack, but we did what we had to do. The Police Department and prosecution did a good job in handling the case," Vieira said. 
Former Town Administrator, Jack Healey had worked diligently with Sisson to correct the inappropriate behavior, but it was clearly a process that Sisson would take no part in.
Sisson was well-liked in Westport, which probably contributed to his demise.
It's now clear that the "old boy" way of doing business in Westport should not continue into the 21st century.
More from the Herald News.
Read more from a Westport Shorelines article.
07/13/2014 – Cooler week coming up in Westport this week? The polar vortex, that weather phenomenon that frequently made the rounds last winter, maybe at it again.
Some forecasters say the polar vortex, the meteorological condition that brought us frigid blasts of arctic air throughout last January and February, may just be redeeming itself with pleasant summer weather next week.
Because of a cool air blast from the Gulf of Alaska, temperatures along the East Coast will dip 10 to 15 degrees below normal starting Tuesday and continuing throughout next week.
OK you gardeners and golfers, what's your excuse now?
07/13/2014 – The calm before the storm! This was the scene seconds before the opening Saturday morning of the 53rd annual Westport Quaker Meeting Used Book Fair at Westport's Community Meeting House.
<![if !vml]>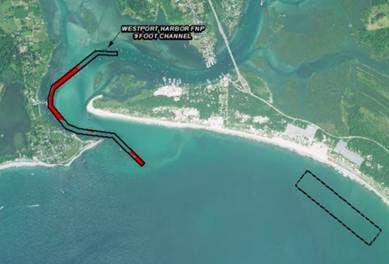 <![endif]>
The rushing of the bulls at Pamplona could hardly be more exciting than this annual event.
So many titles, so little time, so many people.
More with photos later. Watch for the amazing time-lapsed video!
07/13/2014 – It was a glorious morning for a run. Taking advantage of the perfect weather, 23-year-old Andrew Springer of Westerly, RI won the 34th running of Little Compton 4.8 Mile Scenic Road Race, besting the previous record by almost four seconds.
Ideal running conditions and heavy competition from last year's two top runners propelled Springer to a record setting 22:34.43, beating the previous record of 22.38 set by Dylan Wykes in 2007.
Springer, a three-time track All-American at Georgetown, came to race; so did last year's two top finishers Amos Sang and Glarius Rop.
Sang and Rop repeated last year's performance, however, with paces slightly off those of 2013.
<![if !vml]>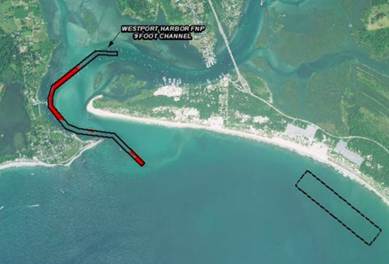 <![endif]>
Above: set against the backdrop of the historic Brownell House, the field of over 500 runners anticipates the crack of the starter's pistol to begin the 34th running of the LC 4.8 Mile Scenic Road Race.
But the rest of the field of over 500 runners was surprisingly quiet, with an astonishingly large gap of almost seven minutes until fourth place finisher and overall women's champion, Erin Murphy of North Easton came in at 29.07.22.
Claudia Camargo holds the women's record of 25:30 set in 2007.
54-year-old Lydia Sweetser was Westport's top finisher at 34:02.72, Jim Hartnett was second at 35:07.30, followed by Roswell Underwood at 36:52.43.
Tom Hunnewell was Westport's fourth place finisher with veteran runner Sean leach capturing fifth.       
Click here for all the race results.
<![if !vml]>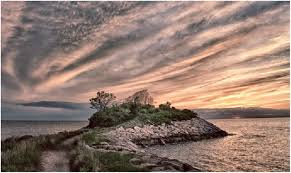 <![endif]>
But on the plus side, hundreds came out on this beautiful July day to browse and to enjoy the perennial church fair in its 54th year.
More later with photos and video.
07/12/2014 – Where's Waldo in Westport? June 22, 2014
Find Waldo in Westport<![if !vml]>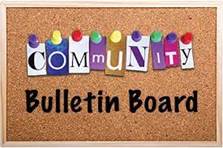 <![endif]> throughout the month of July; but where's Waldo?
In Westport, of course!
Back by popular demand, the famous fellow in the striped shirt and black-rimmed specs is visiting 20 different local businesses throughout the month of July.
Those who spot him can win prizes, including buttons, books, and more. From Partners Village Store, to Westport Bait and Tackle, to Osprey Sea Kayak Adventures, to Beautiful Things Gift Shop…..Waldo figures will be showing up in 20 local establishments.
Anyone who wishes to search for Waldo throughout the month of July can pick up a Find Waldo in Westport! "Passport" (listing all 20 participating businesses and addresses) at Partners Village Store (or other participating businesses), and proceed to have your "Passport" stamped or signed by the participating business when the 8" Waldo figure is spotted at that business.
Having your "Passport" stamped or signed at 16 or more businesses and turning in your stamped Passport at Partners Village Store will win you a Waldo button and small prize and an entry for other, larger prizes to be drawn at a Waldo Grand Celebration Tuesday, July 29 at 3:30pm at Partners Village Store.
The Grand Prize is a complete six-volume set of Waldo books. People who prefer a shorter version of the hunt can get stamps from eight businesses and pick up a Waldo button (while supplies last) at Partners Village Store. Click here for more information.
07/12/2014 – Westport Public Library announces summer hours. Summer hours at the Westport Library are as follows: Monday and Thursday from noon to 8:30 p.m.; and Tuesday, Wednesday and Friday from 10 a.m. to 5 p.m.
The library is closed on Saturday until Saturday, September 6th.
07/11/2014 – Acoaxet Chapel announces special summer activities for July. Click here to see what they are, and learn more about Acoaxet Chapel and other local area churches.
07/10/2014 – The Westport Senior Center's July newsletter, Evergreen, is now on-line. Click here to read the July/August 2014 issue. View the Evergreen's August schedule.
Click here to view all town organization's newsletters.
07/08/2014 –The Galley Grille at White's of Westport, 66 State Road announces that starting July 7th they will be renovating the restaurant to bring you a new and improved dining experience.
Say "good-bye" to The Galley Grille as you know it because they're planning some big changes.
<![if !vml]>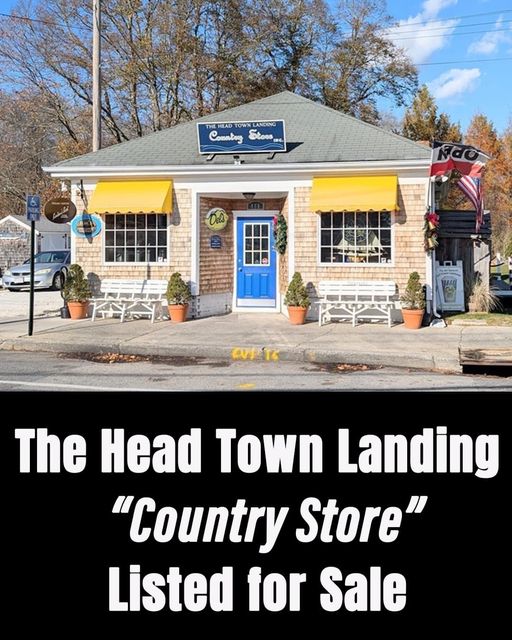 <![endif]>The restaurant and bar will still be open, just temporarily relocated to the Colonial and Priscilla rooms.
Re-opening is scheduled for mid-August - stay tuned.
All weekly specials, Wednesday trivia night, and Prime Rib nights will be available during the renovations.
Follow them on Facebook and Instagram to track the renovation progress. www.galleygrille.com
07/07/2014 – Arthur brings downpours, does some damage to Westport, drowns out the annual 4th of July parade, and manages in the process to rub salt into the wounds of East Beach Road and Riverview Drive residents who are angered over repair delays on their streets.
Town Administrator, Tim King who started his new job Monday jumping in with both feet, experienced firsthand the divisive waters of Westport politics when a group Riverview Drive residents expressed their anger over paving delays.
King was touring the troubled roads Monday morning with select board Vice Chairman, Richard Spirlet.
Recently appointed Highway Surveyor, Chris Gonsalves reported severe washout and large roadside ruts on the temporarily resurfaced Riverview Drive, and major "pitting" (small potholes) on East Beach Road.
"We sent crews (this morning) out with the equipment to scape and smooth out Riverview Drive and East Beach Road. It won't be perfect," Gonsalves said, "but it will sustain the road base until we put asphalt on them."
<![if !vml]>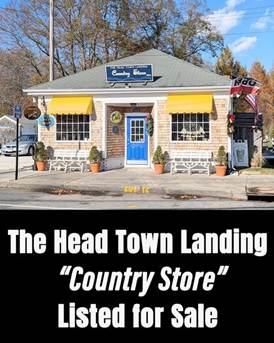 <![endif]>
Above: Riverview Drive residents gathered with King (left) and Spirlet, and expressed their anger over the handful of town residents who have held up the paving of their troubled road.
East Beach Avenue experienced flooding and shallow depressions where the heavy rains washed out the sand, leaving rubble and cobble behind.
The road is still passable.
Reported rainfall of six inches fell in the northern part of town.
Heavy stormwater runoff damaged a few driveways; one in particular was on Drift Road.
We're taking care of those probably on Tuesday, Gonsalves said.
Some tire-puncturing potholes opened up on Route 88 near Horseneck Beach that are bound to become the bane of unwary drives not paying attention.
Parades and fireworks were canceled or postponed Friday in several communities including New Bedford and Edgartown; however Westport's annual July 4th parade went off on schedule to a sunny sky, but experienced downpours 20 minutes into the parade route forcing a dash for the High School.
Rain or shine had said parade organizer, Dave Palmer, and it appears they got both.
More with photos later.
07/05/2014 – Is Fall River Mayer Will Flannigan dumping Foxwoods, or is Foxwoods pulling out of fall River?
Flanagan had originally signed an exclusivity agreement with Foxwoods, but now that they will not be filing an application with the gaming commission, that pact was terminated.
Other casino companies have expressed interest in developing in the city and discussions with different gaming interests have proceeded, Fiola said.
A Foxwoods' spokeswoman denied media reports that the company had lost interest in Fall River but would not confirm discussions with leaders in New Bedford to develop a project in that city.
Flanagan said he would still be willing to work with Foxwoods. More.
07/04/2014 – Hurricane Arthur is on the way; the first named storm of the Atlantic hurricane season.
Will the Westport July 4th parade be spared the wind and rain?
As of 9:00 a.m. this morning Arthur was downgraded to a Category 1 storm.
One point of concern will be Cape Cod and the Islands, and the Eastern seaboard.
<![if !vml]>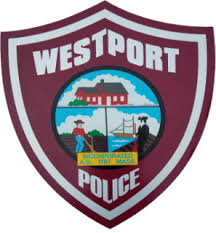 <![endif]>
Tropical storm warnings have been issued for the area.
But if there is a silver lining, it's that the July 4th parade should be spared the wind and rain as the storm is expected to hit Westport a little before 2:00 p.m.
Parade organizer Dave Palmer has previously announced the parade will go on, rain or shine!
Happy Independence Day Westport!
07/04/2014 – Spirit of Christ Church announces new summer worship times for 2014. Beginning Sunday, July 6, 2014 and continuing through August 31, Spirit of Christ Church will gather at 9:30 a.m. each Sunday for worship and fellowship. Friends, neighbors and visitors are invited to join us at the Westport Council on Aging at 75 Reed Road.
The building is air-conditioned (a blessing on warm summer days), and a warm welcome awaits you. Refreshments are available after the time of worship.
Our worship features a blend of contemporary and traditional features and biblical preaching.
Attendees tend to dress casually, and as a friend expressed it, 'you can wear almost anything that won't get you arrested in public.'
Click here to read more Church News.
07/01/2014 – Select Board sound bites. Selectmen on unanimous votes appointed last night several town board, committee and commission members, and one reserve police officer.
More later.
But not so unanimous or altruistic is the deepening dissension among selectmen and among town residents on what should be done with Beach Avenue.
Acoaxet (Westport's harbor section of the town) has always had a troubled past with Westport's town governance, attempting twice in the 1920s to separate (secede) from the rest of the town and to form a new town called Acoaxet.
But never in this history of discontent has a small stretch of public road been at the heart of such a troubling controversy until now.
At stake is the right of the general public, especially disabled and senior residents, to easily access a small town beach, and for fishermen to cast their lines from the picturesque outcropping of rocks fondly known as The Knubble, versus the desire of coastal Acoaxet residents to protect a stretch of beach they perceive as their own.
More later.
<![if !vml]>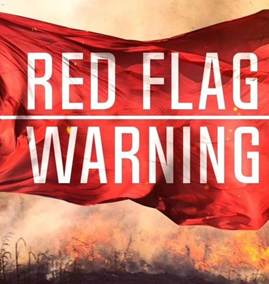 <![endif]>
In a more pleasant proceeding, Selectmen presented a Citation to Clayton M. Harrison, Board of Appeals member, for his long-term service (47 years) to the town.
This record-setting service started out as a one-year-only term to help out the town. More later.
07/01/2014 – Westport teachers respectfully protest via a picket line for a fair contract. Selectmen and meeting audience members were met last night by picketing from Westport teachers demanding fair compensation considerations. The failure of the electorate to pass a school district $800,000 plus Proposition 2 ½ override is starting to have its financial effects.
<![if !vml]>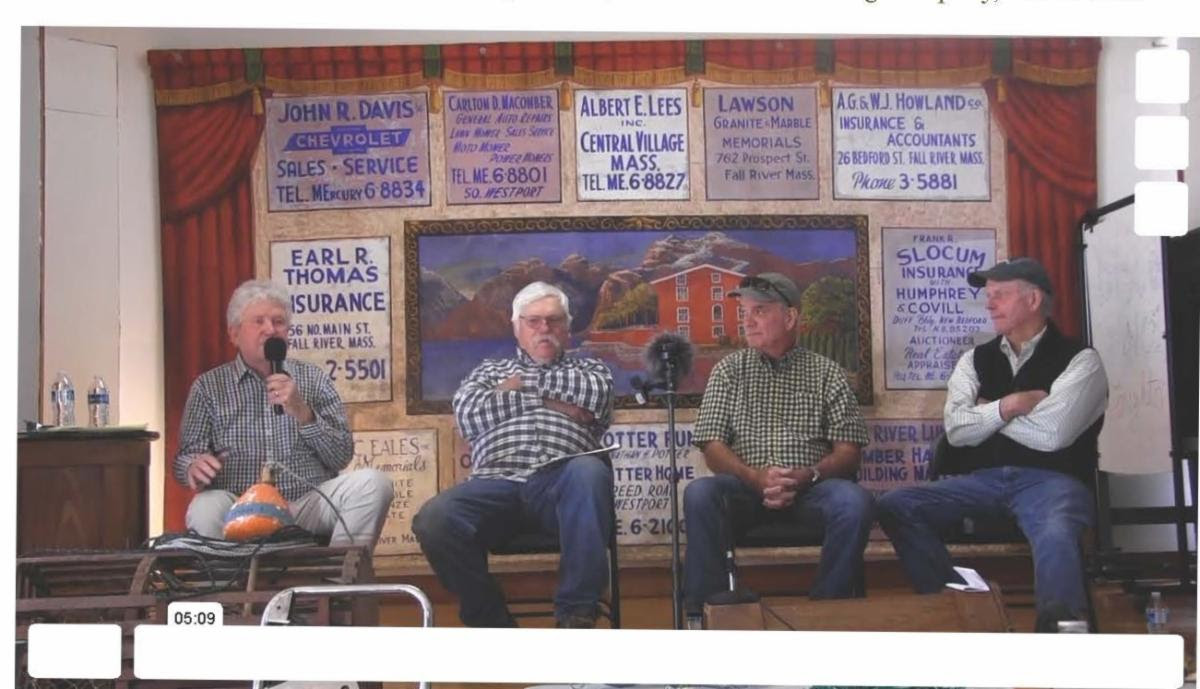 <![endif]>
06/30/2014 – First haying at the historic Oscar Palmer Farm. <![if !vml]>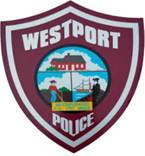 <![endif]>Our Photo of the Week - this Adamsville Road property in Westport was saved from an unknown fate when the Town of Westport, The Trustees of Reservations, the Westport Land Conservation Trust, CPA funding and many generous donors chipped in to buy the property, protect it with conservation restrictions, and later sell it to a private party committed to restoring the main dwelling and out buildings.
Click here to learn more about this week's photo and others in our photo album.
06/28/2014 – We make what's old new again! If you're motoring down Pine Hill Road in Westport, near Berry Hill Farm where Jim and now Bob Pierce grow cultivated blueberries, and catch-in-passing a Model A door, a vintage Coca-Cola cooler, or some timeworn chairs scattered about the place you might think it was just a turn-of-the-century Westport farm that kept everything they ever owned hanging about the property.
You might think that, but take a second look.
<![if !vml]>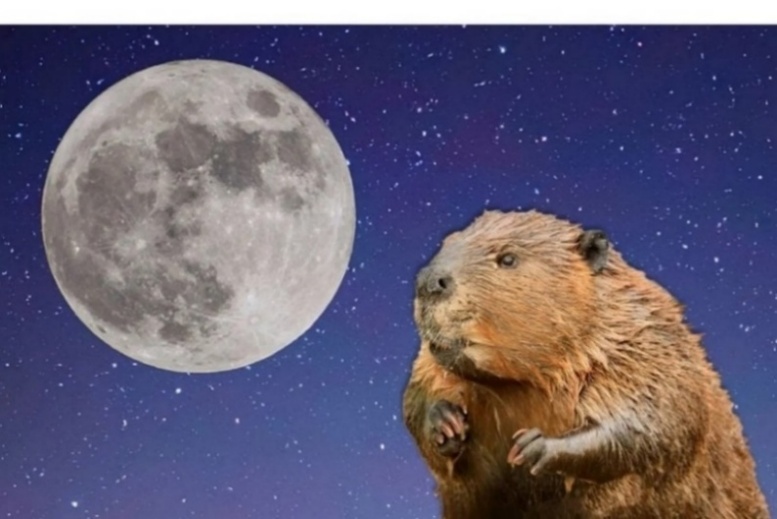 <![endif]>
By gosh, it's an old-fashioned shop going by the name of Crown and Gears, and some of that stuff looks kinda interesting.
Beck Grace and George Pierce, self-described as just two Westporters selling repurposed furniture, glassware, antiques and such, have opened up their vintage shop at 722 Pine Hill Road.
Besides repurposed furniture, they're also offering glassware, antiques, unique items, vintage 50s, 60s, and 70s items, and barn fresh picks.
Oh, was it mentioned they also specialize in distressed painting?
Well they do.
<![if !vml]>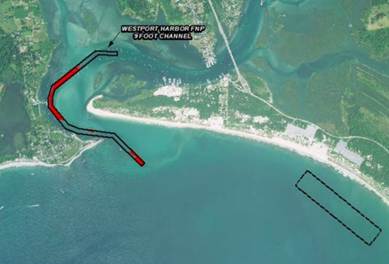 <![endif]>  <![if !vml]>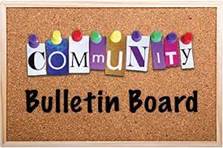 <![endif]>
Stop by and say hi to Beck, and let her show you the place.
They also pickup unwanted furniture and purchase furniture.
Crown and Gears, 722 Pine Hill Road, Westport. You can reach them at 508.542.0707 or email: crownandgears@gmail.com.
06/28/2014 – Westport Woman's Club Announces Scholarships. The Westport Woman's Club would like to announce the recipients of the 2014 scholarships.
<![if !vml]>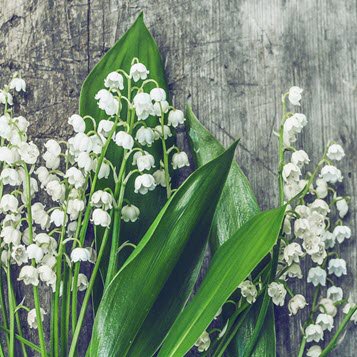 <![endif]>
The following Westport High School students were awarded scholarships: Alexandra Souza, Katy Weizman, and Katrina Turick. Also receiving scholarships were Charlotte Scott, Bristol Aggie HIgh School, and Rebecca Cresswell and Charlene Huyler from Bishop Stang High School.
The Club wishes to thank Lees Market and Partner's Village Store for allowing them to use their facilities for their Rock-A-Thon to raise money for the scholarship program.
06/28/2014 – 19th annual 2014 New Bedford Folk Festival to be held Saturday and Sunday, July 5th and 6th.
<![if !vml]>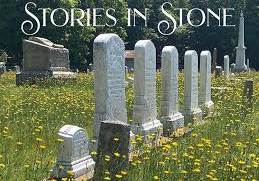 <![endif]>The 2014 New Bedford Folk Festival will feature the best in contemporary, traditional and Celtic folk music from Saturday July 5th through Sunday July 6th between 11:00 a.m. and 9:00 p.m.
Featured among the nearly fifty musical acts are Chris Smither, Jonathan Edwards, John Gorka, Poor Old Shine, Vance Gilbert, Christine Lavin and Don White, the Celtic group RUNA and Grammy Award winning children's entertainer Bill Harley. The festival is located in the Zeiterion Performing Arts Center and the Whaling National Historical Park in New Bedford, Massachusetts.
It was selected as a Yankee Magazine "Editor's Choice" for 2014 and is a Boston Globe Critic's Pick for 2014. This year, as an added attraction, the Tall Ship, Charles W. Morgan, will be docked at the State Pier in New Bedford within an easy walk from the festival and will be open to the public. Click here for all the details and to purchase tickets.
<![if !supportLineBreakNewLine]>
<![endif]>
06/25/2014 – Once, twice, three times a no as selectmen on a vote of 3–2 refuse for a third time in as many months to fund the paving of Beach Avenue.
It seems the chances of the embattled oceanfront road getting asphalt are as slim as the chance that Providence's favorite, twice-convicted felon and former mayor, Buddy Cianci will announce he will once again run for mayor of Rhode Island's capital city.
Whoa, wait a minute; Cianci did announce a comeback bid today. He will run as an independent candidate for a seventh term as chief executive of Providence.
Is there hope that the select board will come to their senses and pave Beach Avenue? 
<![if !vml]>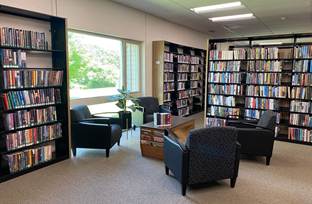 <![endif]>Inset: Let's end the nonsense and pave Beach Avenue, said Westport's Wayne Sunderland (left) as Highway Surveyor Chris Gonsalves and town resident Tom Hancock look on and wait their turn at the microphone at Tuesday night's Selectmen's meeting. More later today.
06/21/2014 – If you're wondering about the circus tent decorating the grounds of Drift Road's old Stone House at the Head of Westport, wonder no longer.
<![if !vml]>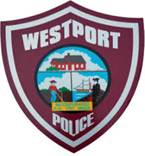 <![endif]>WHALE is holding its "Summer Solstice Soiree" tonight starting at 6 p.m.
But if you don't have a ticket (they are sold out) you can only watch from the street and watch members enjoy gourmet foods from local sources like Smoke and Pickles caterers, an open bar, raw bar, the acclaimed McCarthy Richards Band with Dori Rubbicco, and a special sundown salute to tonight's summer solstice.
There will be no self-styled Druids, new-agers or thousands of revelers watching the sun rise above the ancient stone building at the Head, however.
New Bedford's Waterfront Historic Area LeaguE (WHALE) is holding a "Summer Solstice Soiree" as a fundraiser along the banks of the Westport River.
The summer solstice is the longest day of the year in the northern hemisphere, so the partygoers will have a few extra minutes of daylight to make merriment.
The Soiree will take place on the grounds of the Greek Revival Stone House built in 1830 by Captain Steven Howland. The landmark house was recently renovated by owners Michael Walden and Stephen Fletcher, and architect Kit Wise of Wise, Surma, Jones. 
Artisans that worked on the house will have demonstration tables of their unique techniques in wood working, wallpapering, and painting of this historic gem.
It's sure to be a special night. 
Seafood provided by Ocean Fleet Fisheries and Danny Eilertson.  Raw bar provided by Fathoms.  Gourmet cheese provided by Great Hill Blue Cheese and Shy Brothers.  Dessert Bar provided by the Artisan Bake Shop.
For any questions or to join WHALE please contact the Waterfront Historic Area LeaguE, 128 Union Street, New Bedford at 508.997.1776.
06/21/2014 – Range Wars in Westport! If you're further wondering about the logjam of vehicles parked today along Drift Road near the Arruda farm, than you're obviously not part of the fitness scene.
No, it wasn't a big family get together, graduation party or even dairy farmers gathering at an annual convention.
<![if !vml]>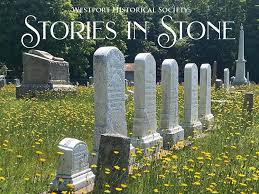 <![endif]>
It was Dartmouth Crossfit's Range Wars invitational where 4-person teams from all over New England came to together to compete for huge cash and sponsor prizes.
CrossFit is a strength and conditioning program designed to help people<![if !vml]>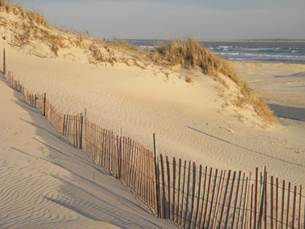 <![endif]> gain a broad and general fitness. Crossfit Programming concentrates on constantly varied, functional movements, performed at high intensity to achieve overall physical fitness, so people are prepared for any physical challenge.
Inset: these two 30-something team members from North Attleboro proved to be fearsome competitors.
Not familiar with Sleds and Eggs, The Cow Tipper Chipper, The Tractor Pull, or Finest Hour Sandbag Burden Obstacle Relay?
Click here to learn more.
EverythingWestport dropped in for a quick look-see, and came away with photos and video. More later today.
06/20/2014 – Don't ask for whom the bridge tolls, it tolls for nobody, and as of Friday it won't even cost you a dime to cross the Sakonnet Bridge.
All travel across the Sakonnet River Bridge will be toll-less starting Friday, June 20, at noon, the Rhode Island Turnpike and Bridge Authority (RITBA) announced today.
After passage of the budget by the R.I. General Assembly that reversed tolling on the bridge, the electronic collection of data will be halted.
<![if !vml]>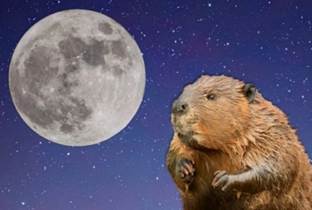 <![endif]>
"We commend the efforts of the General Assembly leaders and Governor Chafee who created solutions that are in the best interests of the entire state," said Stephen C. Waluk, acting chairman of RITBA. "With the allocation of gas tax funds, we will be able to create a plan of finance for repair and maintenance projects needed to keep all four of the major East Bay bridges in safe and excellent condition."
In July, RIBTA will vote on collections issues and options for the storage, reuse and/or sale of the toll collection system parts that cannot be used on the Newport Pell Bridge.
What a waste of taxpayer money!
06/21/2014 – The Trustees of Reservations names New Bedford Resident Ross Moran Southeast Engagement Manager. Moran will work out of the Westport Town Farm's office.
<![if !vml]>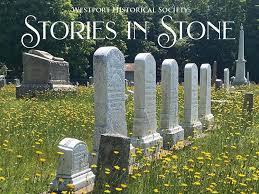 <![endif]>The Trustees of Reservations, the nation's oldest regional land trust and one of Massachusetts' largest land conservation organizations, is pleased to announce Ross Moran has been named Southeast Engagement Manager. 
A senior member of the regional management team, Mr. Moran is leading the engagement efforts for Trustees properties located on the South Shore, South Coast, Neponset River Valley, and Cape Cod and Islands.
Based out of the Trustees' Westport Town Farm office, he will oversee the development of educational programs and events, while also working to build a robust volunteer program and leading community outreach efforts for the Southeast.
The Trustees' Southeast region contains 31 scenic, natural and cultural reservations, including the iconic World's End in Hingham, Coskata-Coatue Wildlife Refuge on Nantucket, Mytoi Gardens and Long Point reservation on Martha's Vineyard, Lyman Reserve in Plymouth Dune's Edge Campground in Provincetown, Westport Town Farm in Westport, and Allen C. Haskell Public Gardens in New Bedford, among many others.
06/18/2014 – The third annual Southcoast Health Farmers' Market set to begin Wednesday, June 18th.
The opening Farmer's Market will be from 2 - 5 p.m. at Charlton Memorial Hospital, 363 Highland Avenue, Fall River.
Sampson Farms of Westport will be the featured farm at the markets this year.
Southcoast Health is proud to <![if !vml]>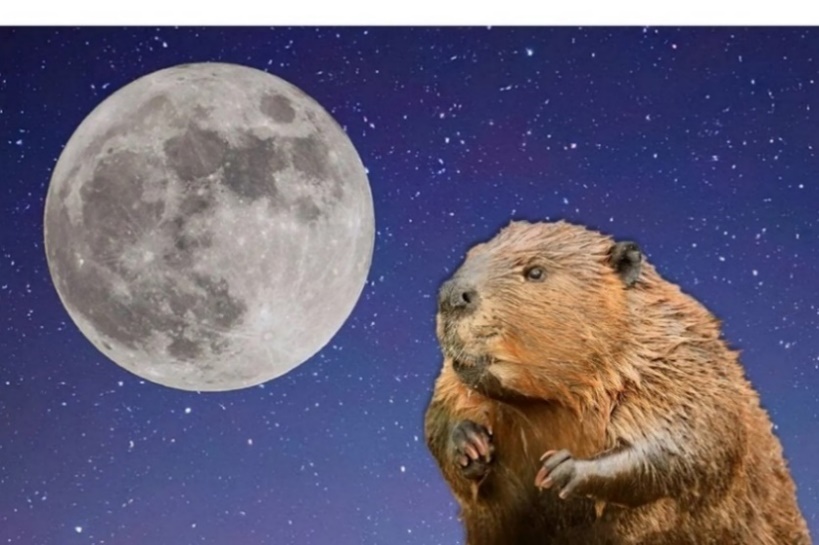 <![endif]>announce the dates for the third annual Southcoast Health Famers' Market.
Beginning June 18th, the Southcoast Health Farmers' Market will be held each Wednesday from 2 to 5 p.m. on a rotating schedule at one of the three Southcoast hospital sites — Charlton Memorial Hospital in Fall River, St. Luke's Hospital in New Bedford and Tobey Hospital in Wareham — or the South Coast Business Center in Fairhaven. The Market will offer an assortment of fresh, locally-grown fruits and vegetables from Sampson Farm of Westport.
"We know from research that a large percentage of people on the South Coast do not have the benefit of regular access to fresh, locally-grown fruits and vegetables," said Kerry Mello, Community Benefits Manager for Southcoast Health System. "This summer's farmers' markets are the kick-off to a range of Southcoast programs that provide our employees and our communities with easy access to healthy, locally grown food."
For more information on Southcoast Farmers' Markets, please contact Kerry Mello at mellok@southcoast.org.
Click here for all the details and future dates and locations.
06/18/2014 – On this day in history The War of 1812 began when the United States declared war against Great Britain, a military conflict that lasted two and a half years. Both sides claimed victory, but both sides lost.
One big winner was the textile industry in Fall River and Westport which boomed when all imported textiles from Great Britain and its allies were embargoed.
<![if !vml]>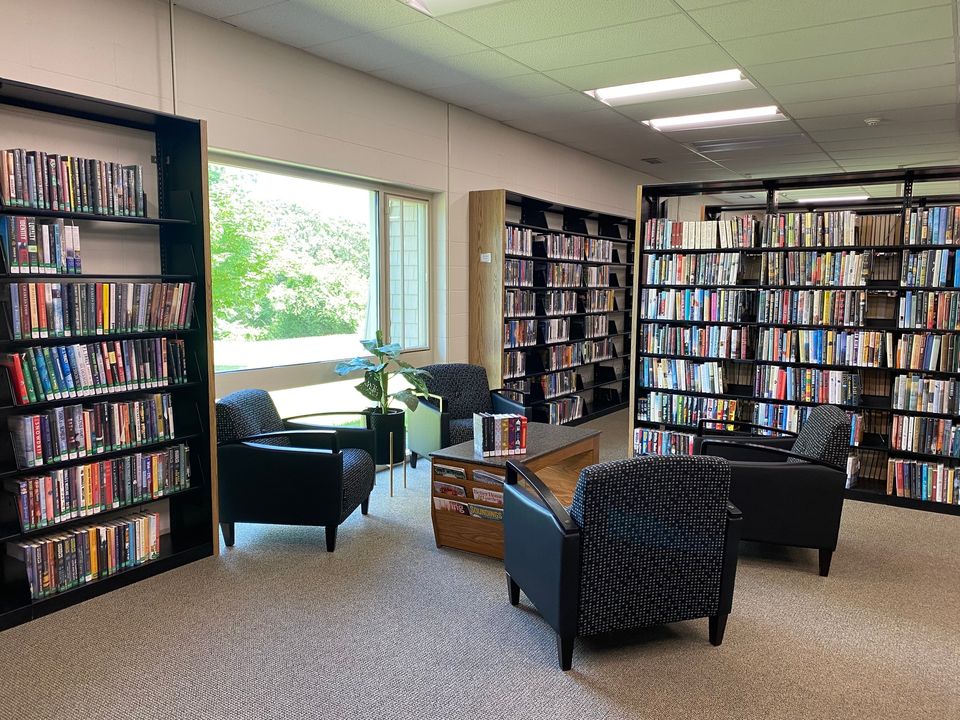 <![endif]>
The Westport Manufacturing Company (pictured above) rapidly expanded to handle new orders, and the business boon lasted the duration of the war.
Unfortunately, when relations were restored between the two nations divided by the Atlantic Ocean, Great Britain flooded the America market with cheap imports, tumbling the area's prosperous manufacturing of fabrics and cloth goods.
The United States declared war in 1812 for several reasons, including trade restrictions brought about by Britain's continuing war with France, the impressment of American merchant sailors into the Royal Navy, British support of American Indian tribes against American expansion, outrage over insults to national honor after humiliations on the high seas, and possible American interest in annexing British North American territory (part of modern-day Canada) which had been denied to them in the settlement ending the American Revolutionary War. More of This Day In History.
06/16/2014 – Join the Westport Senior Center's Wellness Club in the Garden! Begins this Friday.
Do you have an ongoing health condition? Does it limit your day to day activities? Do you feel tired, frustrated, discouraged? Want a healthier way to manage symptoms?
Come join them in their beautiful garden for a six-week workshop series that just may transform your life.
Their session will begin on Friday, June 20th, from 12 to 2:30 p.m., and continue every Friday through July 25th. A healthy lunch will be served. This workshop is free of charge. Please call the Center at 508.636.1026 to register ASAP.
06/16/2014 – Last week's Friday the 13th could hardly be more appropriate as the Town of Westport bid goodbye to two of the most productive town managers we've seen in years.
Surrounded by friends, family and co-workers, Jack Healey and Steve Lombard bid farewell to the Town of Westport.
<![if !vml]>
<![endif]>
Their time with the town was short but fruitful, and it's painful to see them leave. The duo captained the turbulent waters of Westport politics and with all things considered kept the town off the financial rocks.
"It's a sad day for the town of Westport," said Town Clerk Marlene Samson. "Jack was a real gentlemen and he worked long and hard to get Westport on an even footing. I'm really sorry to see him go. Westport's loss is Freetown's gain (Healey will become Freetown's new Town Administrator.)"
Happening Now. Westport selectmen and Wellfleet's Assistant Town Administrator, Timothy King have concluded contract negotiations and King will become Westport's new fulltime Town Administrator, replacing Jack Healey. King will Start July 7th.
06/16/2014 – Martin Kaymer wins the 214th playing of the U.S Open Golf Championship.
The steady nerves, brilliant putter work, and dazzling iron play of Kaymer's <![if !vml]>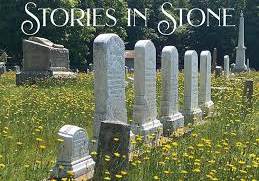 <![endif]>9-under-par total of 271, the second-lowest total in U.S. Open history behind McIlroy's 268, left a field of the world's best players in the dusty sand of the "natural areas."
Pinehurst's venerable #2 proved a worthy test of golf, and many of the world's top golfers were frustrated time and time again with hitting out of "natural areas" and keeping their golf balls on the greens.
With four par 4's over 500 yards each (a record), and a par 70 at 7565 yards (second longest U.S. Open), this year's U.S. Open was a beast.
And Pinehurst #2 rewrote the book on golf terms.
It was out with the old and in with new for golf definitions at the recently reconstituted, Donald Ross-built Pinehurst #2 in the sand hills of North Carolina.
Out was "first" and "second cut;" out with "rough" (what no rough?) and out with "water hazards." And in were "native sandy areas," wire grass," and "table-top humped greens."
If you can keep the ball in the fairway, keep approach shots on the green, show excellence in bunker and sand play, and can putt 13 stimpmeter greens, well you might just be able to win this year's U.S. Open.
And that's exactly what Kaymer did.
Pinehurst #2 was completely restored to the original Donald Ross design since the last time it hosted the U.S. Open in 2005.
About 40 acres of thick Bermuda rough were removed from the edges of the fairways as part of a $2.5 million renovation. With less grass, less water is used to maintain the course, leaving it dry and brown around the edges.
Not daunted by this year's Open, the German-born Kaymer went wire-to-wire after shooting a record-breaking pair of 65's in the first two rounds on a championship venue that went back in time to challenge today's finest players in the world. 
No player in golf's modern era (post-World War II) has lost the U.S. Open when holding a lead of at least five shots entering the final round, and Kaymer proved to be no exception.
<![if !vml]>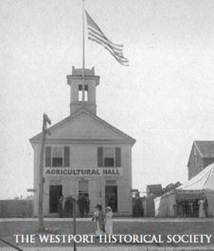 <![endif]>
Above: Almost 40 acres of 1st and 2nd cut rough was replaced with native ground: sand, wiregrass, and clumps of brush and rocks!
The course marshals and player guides had to be trained to distinguish between what was a bunker and what was "native, sandy ground" to help the pros figure out what was what.
Remember Dustin Johnson at Whistling Straits in 2012?
The final round was played on Father's Day, and what avid golfer wasn't sitting in the recliner, beverage in hand, watching the best in the world hammer out a win at Pinehurst #2.
It just doesn't get any better that that!
Click here to review the course's restoration in March, 2011.
06/13/2014 – 11:00 a.m. Breaking news. Early morning Drift Road accident sends one to Rhode Island Hospital with critical injuries.
An automobile heading south on Drift Road collided with and snapped off an electric utility pole at 670 Drift Road, sending one occupant to the hospital with serious injuries. A second occupant was treated and released.
The car's impact completely sheared the pole into several pieces, but quick work from NSTAR installed a new pole with minimal electrical outages.
According to on-site police, the accident occurred around 6:00 a.m., Saturday morning. Names of the two victims have not been released.
<![if !vml]>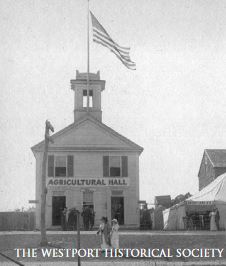 <![endif]>
<![if !vml]>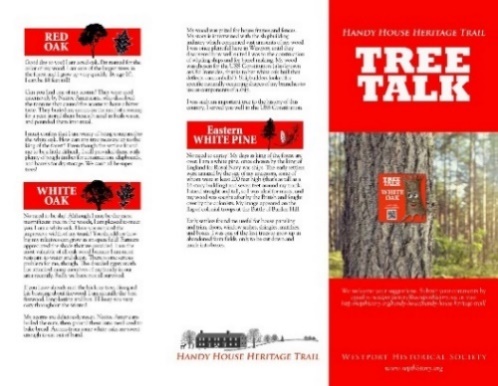 <![endif]>  <![if !vml]>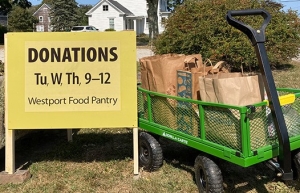 <![endif]>
06/13/2014 – The next time you want to remove a battery from an annoyingly sensitive smoke detector – don't! 
Read on.
<![if !vml]>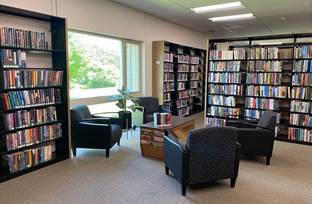 <![endif]>The Westport Fire Department is crediting a smoke detector with saving a life yesterday morning when a fire broke out near the bed of a sleeping toddler.
Westport firefighters responded at 5:48 Thursday morning to a structure fire at 735 Main Road.  The first piece of fire apparatus arrived at 5:51 a.m. and reported heavy smoke coming from the one story, wood frame house.
All the occupants had escaped and were outside.
Within minutes firefighters were able to quickly extinguish the flames, confining the blaze to a bedroom. 
The remainder of the house suffered moderate smoke damage.
The fire is currently being investigated, however, it has been determined that it originated in the bedroom and was accidental.  Deputy Chief Manley did confirm that smoke detectors alerted the family of the fire, and that they were able to get their child and themselves out of the house before the fire department arrived.
Responding were three engines, a ladder and medical rescue. There were no reported injuries and firefighters remained on the scene investigating the incident. It is believed the fire was caused by bedding material coming into contact with a night-light.
The owner of the building is listed as Jean & Robert Rayno of Westport.
Don't be neglectful; test your fire and carbon monoxide detectors monthly. And protect yourself, your family and pets with proper smoke and carbon monoxide sensors. Is your property safe? Click here to get all the details and state requirements for all age homes. Do it now!  PDF Large file, Please be patient.
06/12/2014 - First grader, Hannah Abrams wins over-all 2014 winning poster design in WRWA annual River Day contest.
The winning design is being used to advertise River Day, a free, family fun-filled day at the Head of Westport Landing. 
For the past 25 years students at the Westport Elementary School have participated in the Westport River Watershed Alliance's River Day poster contest.
<![if !vml]>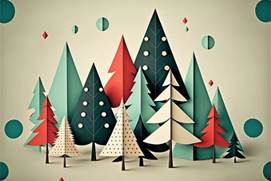 <![endif]>
The winning design is being used to advertise River Day a free, family fun-filled day at the Head of Westport Landing. Each grade has a first, second, and third place winner with an over-all winner whose design is used on the poster. This year's poster theme is "Reflections" and the over-all winning design was drawn by first grader, Hannah Abrams who depicted an egret wading in the river.
The following students along with Hannah will receive recognition at noon on River Day, Saturday, June 28th: Julia George, Gillian Amaral, Leah Butler, Riley Fortier, Lindsey Moniz, Shelby Orr, Kayla Lavoie, Sarah Edwards, Brianna White, Tori-Gene Jordan, and Hannah Levesque.
Click here for all the details.
06/08/2014 – Westport's perennial farmer's market, opening next week, now has a new venue. The upcoming season for the Westport Farmers Market begins next Saturday, June 14th at a new location – the Westport Town Farm at 830 Drift Road.  Market hours are 8:30 a.m. to 1 p.m.
<![if !vml]>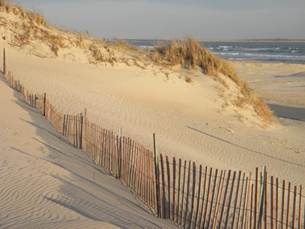 <![endif]>
"The weather for the weekend is looking fine, and visitors are invited to take in the natural beauty of the Westport Town Farm while doing their weekly shopping," said Steve Connors, Farm Manager.
This week's featured activity will be two alpaca shearing demos during the mid and late morning by Golden Touch Alpaca Farm of Westport.  Fine goods made from alpaca wool will be on sale.
Check out this vendor line-up for opening day at The Market: Skinny Dip Farm – organic vegetables & flowers, Paradise Hill Farm <![if !vml]>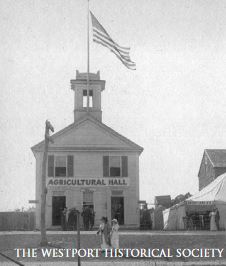 <![endif]>– vegetables and baked goods, Barri Throop – jams and preserves,
4 Elements – jewelry, The Hidden Garden – flowers, Quansett Gardens – vegetables and baked goods, Trustees of Reservations – vegetables, Gray's Grist Mill / Westport Land Trust – pancake & Johnny Cake mix and hot coffee, Seapowet Shellfish – oysters, Sharon Owens – handmade baskets, Golden Touch Alpaca Farm – alpaca products, and Sweet Tree Naturals – natural herbal soaps and salves.
The Westport Town Farm is located at 830 Drift Road, Westport.
For more information please call the Trustees' office at 508.636.4693, ext. 13; or email sconnors@ttor.org. 
06/08/2014 – Good news for all you Westport day-trippers and those who work in Newport – "No tolls on the Sakonnet Bridge," reports RI House Speaker Nicholas Mattiello.
The on again, off again, on again, and off again burdensome tolls are gone, at least for the next fiscal year.
Rhode Island state lawmakers passed a state spending plan Thursday night that eliminates tolls from the Sakonnet River Bridge and creates a transportation fund to pay for repairs and maintenance of state roads and bridges.
<![if !vml]>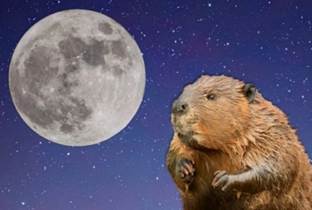 <![endif]>
"We are going to better our infrastructure across the state while eliminating the tolls on the East Bay, and there's no single burden we're imposing on anyone that's oppressive," House Speaker Nicholas Mattiello said in a press conference Thursday night.
Tell that to Rhode Islanders who will have to ante up higher gas taxes (up a penny in 2015), state vehicle inspection fee increasing to $55 from $39, and a "good driving fee" that will double to $50.
There will also be a surcharge on rentals and for titles.
The spending plan, approved by the House Finance Committee now heads to the full house for a vote.
The Senate is expected to follow suit and Governor Lincoln Chafee, in a statement, said he would probably sign it.
Unfortunately, RIBTA has spent about $5 million to collect tolls on the Sakonnet River Bridge that will now likely be eliminated; but then again, it ain't over till it's over, but it looks good for now!
06/07/2014 – The Shattuck's curator, Isabel Mattia is putting the finishing touches on their latest exhibition - Paint Pattern Print Texture: Exploring the Blurred Lines Between Textile and Paint - an exhibition of five artists examining the shared language of painting and textile work.
<![if !vml]>

<![endif]>
The Artists' Reception is tonight, Saturday, June 7th from 5-7 p.m.
Click here to take a virtual tour of their exhibition.
06/05/2014 - Southcoast Health performs first defibrillator implant of its kind in Massachusetts and Rhode Island.
The hospital group announced that it is the first in Massachusetts and Rhode Island to successfully implant the new Boston Scientific INOGEN MINI ICD.
The Boston Scientific INOGEN MINI ICD is the world's smallest and thinnest defibrillator. It is designed for comfort – 20 percent smaller by volume and up to 24 percent thinner than competitive devices from other manufacturers.
 "This innovative technology helps treat life-threatening arrhythmias of the heart, while improving patient comfort," said cardiologist Nitesh Sood, who performed the procedure at Charlton Memorial Hospital in Fall River.
06/02/2014 – The Massachusetts Legislature passes $13 Billion Transportation Bond Bill (April 18, 2014.) The transportation <![if !vml]>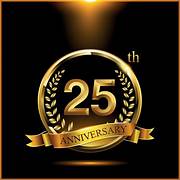 <![endif]>finance bill will help solve the immediate challenge of the structural budget gap in the state's transportation system. This conferenced bond bill (H.4046) will authorize $13 billion in capital spending over the next five years to fund improvements to the state's transportation system and includes a one-year $300 million authorization for the Chapter 90 program to fund local projects such as rebuilding and repairing roads and bridges.
The southcoast rail service will be funded, and Westport will receive $400,000 to remove debris from underneath Hix bridge (pictured above) that spans the East Branch of the Westport River.
The bill now awaits approval from Governor Deval Patrick. More.
06/02/2014 – Another longtime Westport business closes its doors. Wilfred's Service Station on Main Road has put the business up for sale after almost 60 years of servicing the needs of Westport motorists.
<![if !vml]>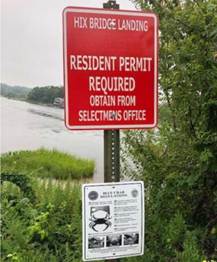 <![endif]>
The closing of the venerable garage follows the recent closing of another longtime Westport business, Figueiredo's Greenhouses which closed after 68 years in the business. Read more.
Read EastBayRI.com article about Figueiredo's closing.
"I have no one to pass it onto," said current owner Rick Anctil. "I put in too many hours, and I need to spend more time with my wife, Helene, and grandchildren. It's a good time to make this decision."
Rick's father, Wilfred, started up the business as a one-stall garage, on land his father-in-law owned (Jim Hancock, Sr.), in the mid-1950s when he returned from Korea.
<![if !vml]>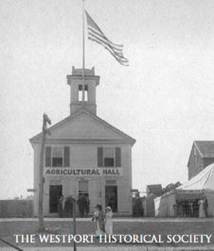 <![endif]>Rick started working there as a mechanic in 1984.
He took over the ownership of the business in 1996.
"We added the gas pumps with Atlantic Richfield in 1989. We also added a second stall at about the same time," Rick said.
But now it's time for the Anctils to bid farewell to a family business that has spanned two generations, and has serviced more Westport vehicles than you can shake a stick at.
Gone too will be the gathering place where many regulars dropped in just to engage in local and national politics with the sociable Anctil; the service station's banter will now be just a memory.
The business is listed with Alden Hill Real Estate, and, except for a few personal items, includes all the tools, fixtures, and supplies.
Contact Suzanne ay 508.636.0600 or email her at: Suzanne@AldenhHill.com.
06/02/2014 – Spotted on Old County Road this morning…  the future of personal transportation. Is our Photo of the Week a harbinger of things to come?
This all weather, aerodynamically efficient, pedal-pushing pod even comes equipped with a sun roof. And better yet, it gets 20 miles per protein drink.
<![if !vml]>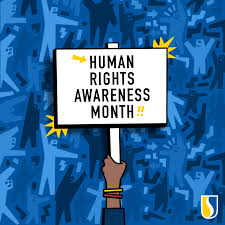 <![endif]>
Known as a velomobile, it is a recumbent bike with the addition of bodywork. Recumbent bikes are considered a bit weird, but they have some interesting advantages over normal bicycles. For example, a recumbent bike has no saddle but a comfortable seat with back support, so that you sit or lie more comfortably and can keep pedaling for longer. With minimal weight and the outstanding aerodynamics, riding a three-wheeled pod requires three to four times less energy than pedaling a normal bicycle.
Where can I get one?
06/01/2014 – WFA celebrates 30 years.  Yesterday was a glorious day at Westport's Horseneck Point at the west end of East Beach Road; fair weather, deep blue sky and plenty of sunshine.
Practically a cloud to be seen.
The Life Saving Station's colorful signal flaps snapped gaily to attention in the brisk, east wind.
A great day for the Westport Fishermen's Association's 1st annual Horseneck Point Life Saving Station Day.
"We've updated the exhibits to promote more of the WFA's projects and its mission to building awareness of the issues facing the Westport River and the watershed," said WFA Director Jenifer Gelinas.
"And over the winter we created some fabulous, weather-protected storyboards, and mounted them in the original station building to encapsulate its storied history."
The Life Saving Station will be open on weekends to the public 12 noon to 4:00 p.m. from July through Labor Day Weekend.
Come on down and see what's happening with the new exhibits and learn more about a small but significant period in Westport's seafaring history. More with photos.
<![if !vml]>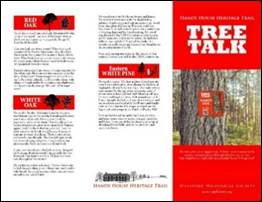 <![endif]>
Above: WFA Director Jennifer Gelinas points out the new storyboards in the Life Saving Station's boathouse.
More past headline news continues below.