Thursday, November 26, 2015
Click here for today's event listings in and around Westport, MA!
Click here for upcoming theater and arts listings!
Updated Saturday, June 27, 2015
<![if !vml]>

<![endif]>
11/26/2015 – Washington's Thanksgiving Proclamation. On October 3, 1789 President George Washington proclaimed Thursday the 26th of November 1789 a day of "public thanksgiving and prayer" devoted to "the service of that great and glorious Being who is the beneficent Author of all the good that was, that is, or that will be." Reflecting American religious practice, Presidents and Congresses from the beginning of the republic have from time to time designated days of fasting and thanksgiving. More...
The Thanksgiving holiday we continue to celebrate in November was established by Abraham Lincoln during the Civil War and made into law by Congress in 1941.
11/25/2015 – Brilliant beaver moon shines brightly over <![if !vml]>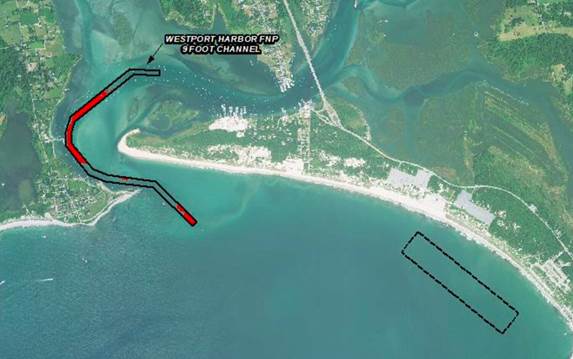 <![endif]>Westport's town hall, overshadowing the restored clocks recently lit face. Yesterday evening at sunset, Westporters were treated to a grand and super-sized "beaver moon."
What is a Beaver Moon? The full moon that appears in November is called the Beaver Moon. There is disagreement over the origin of November's beaver moon name. Some say it comes from Native Americans setting beaver traps during this month before the swamps froze to ensure a supply of warm winter furs. Others say that the Beaver Moon comes from the heavy activity of beavers building their winter dams.
Although many Native American tribes gave distinct names to the full moon, the most well-known full moon names come from the Algonquin tribes who lived in the area of New England and westward to Lake Superior. The Algonquin tribes had perhaps the greatest effect on the early European settlers in America, and the settlers adopted the Native American habit of naming the full moons.
11/24/2015 – Tell me it isn't so, Joe! Beach Avenue project will not be decided by the Tuesday, December 1st Westport Special Town Meeting – NOT!
In an incredible gaffe, a Fall River Herald story and Shorelines front page headline erroneously reported that plans calling for a Beach Avenue dune elevation, a 50-foot vehicular turnaround and boardwalk over that raised dune cannot move forward in any form.<![if !vml]>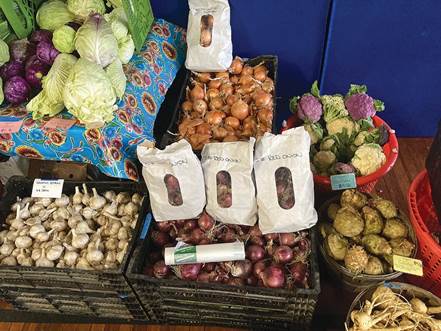 <![endif]>
Unfortunately, that is not the case.
Article 11 calling for the discontinued use of Beach Avenue will come before Special Town Meeting and voters will be given the option of first bypassing the article and, failing to get a majority vote on that motion, given the opportunity to vote the article up or down.
Westport voters may not be in the mood to pass over this contentious article, and will want to bring it to a conclusion, one way or another.
Look for sparks to fly next Tuesday night. Given the divisive nature of this article, town voters need to attend town meeting to make their voices heard.
11/24/2015 – Hix Bridge might be a modern span, but it recalls Westport of old. Fall River Herald's writer Marc Dion waxes nostalgic on Westport's now-troubled bridge (See article below: 11/10/2015 – Hix Bridge underwater examination results are in with spalls and laitance highlighted.)
It's a good bridge if you can drive over it, walk over it or fish off the side, and Westport's Hix Bridge fills all three criteria. More...
Editor's note: Dion said in his article the bridge was built in 1707, but it was actually built in 1738 by William and Mary Hix, despite Head of Westport boat builders' protest against it. The Hixs started operating a ferry across the river in 1707.
11/24/2015 – In a deal sure to send shockwaves through Fall River <![if !vml]>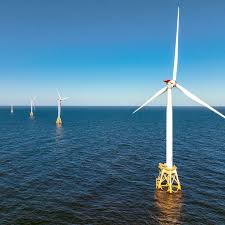 <![endif]>and the surrounding community's' unemployed, Amazon closed the deal on Fall River/Freetown land for a new distribution center.
In an announcement made today by State Senator Michael Rodrigues and State Representative Paul Schmid, the deal is now officially closed on the sale of land that will host an Amazon distribution facility in the city.
LIT Fall River LLC officially took title to 77 acres of land in the SouthCoast Life Science and Technology Park on Tuesday.  More...
Inset:  Officials including state Rep. Alan Silvia, third from left, Gov. Charlie Baker, center, state Sen. Michael Rodrigues, second from right, and state Rep. Paul Schmid, right attended an event in Cambridge marking the closing of a land sale in Fall River and Freetown where an Amazon warehouse will be built. Submitted photo.
11/24/2015 – Shortcut to nowhere! Storm drain work continues on <![if !vml]>
<![endif]>Beeden Road/Route 177 to support water runoff from the Lincoln Park housing and commercial development project.
Westport officials have issued notice that a short term detour of Beeden Road will be in effect on Monday, November 23rd and Tuesday, November 24th to allow the Highway Department to install new stormwater drains.
All work will be between the hours of 8:00 a.m. to 3:00 p.m. For those of you who use Beeden Road as a shortcut between Reed Road and Route 177 - don't!
Vehicles will be directed to use Forge Road to Route 177 and to Reed Road and vice versa. Police details will be present during those hours.
The Westport Highway Department has been very active in stormwater runoff projects throughout the town, most recent and notable were Sam Tripp Brook on Drift Road, and Borden Street off Route 6.
11/24/2015 – Letter to the editor: I have lived in this town for 90 years and witnessed many controversies.  The latest one causes a little pain in me — "restoring dunes" at Beach Avenue."
11/24/2015 – Letter to the editor: I am sorry to report that we have hit a snag with the project and need to suspend our effort and pass it (over) at the Special Town Meeting on December 1st. More...
11/23/2015 – Acushnet River Reserve now open to the public.  The former industrial lumber yard in Acushnet known as the Sawmill, situated at the edge of New Bedford's urban North End and formerly a 19-acre lumber yard on the Acushnet River, has been transformed into a public park that protects the river's health and offers local residents a beautiful place to enjoy the outdoors.
Restoring The Sawmill will improve and protect the health of the Acushnet River, consistently ranked in the Coalition's Bay Health Index as one of the most polluted waterways in all of Buzzards Bay.
Above: Bird's-eye view of the Acushnet River at The Sawmill.
Photo |Buzzards Bay Coalition
11/23/2015 – Community leaders from across southeastern Massachusetts recently announced the launch of a regional Community Electricity Aggregation program. Westport Selectmen voted unanimously to join the program.
Residents are automatically enrolled, but may "opt-out" if they wish.
Organized by municipal leaders, the program allows participating residents and businesses to significantly reduce electricity rates through a bulk-purchasing contract.
"Spiking utility costs over the last two winters have placed a real burden on household budgets," said Westport selectmen.
"Westport and the other participating communities on the South Coast have worked closely with SRPEDD and consultant Good Energy to secure a fixed-term contract that will help to protect area residents and businesses from future spikes in electricity prices."
Under the new contract, beginning in January 2016, the rate per kWh for electricity supply will be fixed for 24 months at $0.0949/kWh. Based on this new rate and historical utility usage data, the group is expecting to see an estimated $15 million in aggregate savings in the region when compared to the current Eversource and National Grid published winter utility rates.
Click here for savings calculator.
Westport residents with questions can contact Town Administrator Tim King at 508.636.1003 or email: kingt@westport-ma.gov.
More... including additional contact information for more details.
11/23/2015 – $3K in grant requests approved from Ronald Desrosiers Memorial Fund. Following their annual review of grant applications last Thursday, the Westport Citizens Betterment Committee approved funding for an ongoing feral cat control campaign, the Highway Department's street sign replacement program, and the marking of storm drains flowing into the Westport River to help prevent dumping of hazardous materials. More...
11/23/2015 – Don't contribute money to fundraisers of which you know nothing about. That is the message to Westporters after a Seekonk man is charged with swindling donors by changing the dates on nearly $5,000 worth of previously cashed checks then cashing them again, Westport police said.
Westport police suggests that residents ask any solicitor for a receipt for their donation as well as identification if they visit their home.
<![if !vml]>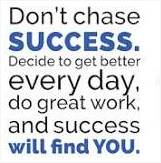 <![endif]>Patrick Kane, 28, of 379 Fall River Avenue, Seekonk, was arrested last
Tuesday and is charged with larceny over $250 by false pretense and was arraigned Thursday in Fall River District Court.
Westport Detective Jeffrey Majewski said Kane conducted a fundraising drive in Westport in 2013 and kept the scans of the personal checks from the donations he received.
The police investigation is continuing to determine if there are any other suspects, he said. Westport police photo
Kane had an office in East Providence, R.I., and operated fundraising campaigns for at least the last several years under different business names, including "Community Efforts."
The suspect was contacting Westport residents in regards to a fundraiser for a constable service as police were investigating him.
Majewski urged residents to contact police if they receive a call from a fundraising solicitor. He also said fundraisers can legally alter their caller identification number to make them appear to be local when they are not.
If you have any questions about a fundraiser, especial if it is presented as a safety department contribution (fire and police) check with the local authorities first.
11/21/2015 – Letter to the Editor:  Westport Resident cites age and disability in opposition to abandoning 600 feet of Beach Avenue.
11/21/2015 – Letter to the Editor:  Selectman encourages town residents to attend Special Town Meeting on Tuesday, December 1st.
11/21/2015 – Letter to the Editor:  Keep Beach Avenue open for all town residents. More...
11/21/2015 – Updates from the Hill for November 20, 2015 by Paul Schmidt. Representative Paul A. Schmid (D-Westport) joined his colleagues to pass legislation that updates its public records laws and enhances accountability measures for the first update to state's public records law in more than 40 years. More...
11/20/2015 – DONG to the rescue? Fresh on the heels of Cape Wind's failure to finalize distribution pacts with two electric utility providers, causing its demise, DONG steps forward with a proposal for a massive wind farm south of Martha's Vineyard.
<![if !vml]>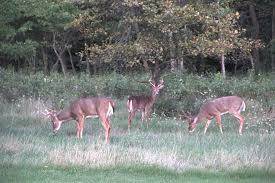 <![endif]>After acquiring the rights to 187,000 acres of federal waters, the Danish Company with the zany name and deep pockets is pursuing plans to build up to a 1000 megawatt offshore windfarm 15 miles south of the popular vacation isle, which could result in 100-plus turbines that collectively could power up to 500,000 homes. More...
But can southeastern Massachusetts afford the cost of wind energy. Cape Wind was projecting production costs of over 20 cents per kilowatt, more than three times the cost of natural gas production.
The utilities that were pressured by the Patrick administration to partner with the mega-expensive Cape Wind venture pulled their support at the first opportunity when Cape Wind failed to live up to its agreements.
Is it possible New Bedford may see another opportunity for a distribution assembly plant on the waterfront?
Will recently re-elected Mayor Jon Mitchel get a second chance at New Bedford development redemption after losing Cape Wind and a casino?
Stay tuned.
11/20/2015 – Southcoast Health, operator of both St. Luke's and Charlton Memorial Hospitals, is seeking a merger. Why?
Southcoast Helth System and Providence-based Care New England Health System have taken the first step toward a merger. If the merger takes place, the new organization would become one of New England's largest not-for-profit health care systems.
Negotiations will likely last for several months.
This is Southcoast's second pass at a merger since their failed merger effort last year with South County Hospital Health Care. More...
11/20/2015 – Letter to the Editor: The Westport Beach Committee and The Commission on Disabilities urge you Vote NO on closing part of Beach Avenue. More...
11/20/2015 – Letter to the editor: Protect hauntingly beautiful, yet fragile, spit of land (Beach Avenue.) More...
11/20/2015 – Letter to the editor: Westport resident praises Knubble Beach access; offers advice how to avoid handicapped parking violations. More....
11/17/2015 – Antonio B. Gracia, Jr., 89, of Westport, passed away on Thursday, November 12, <![if !vml]>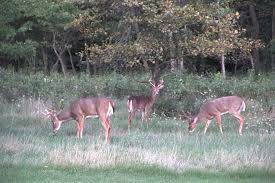 <![endif]>2015, at Rhode Island Hospital. He was the husband of the late Jean E. (Zembo) Gracia.
Westport Selectmen noted his passing at their Monday night meeting.
"He was a Westport Selectmen from 1962 to 1968," said Selectman Antone Vieira. "He was a distinguished person who made Westport a great place to live."
Selectman Steve Ouellette concurred saying "he was a pleasure to work with, very soft-spoken, with a very strong commitment to the community."
11/17/2015 – No compromise in sight for Beach Avenue. Two divergent but definitive points of view collided last night in the Westport High School auditorium regarding the abandonment of a section of Beach Avenue.
A public forum, set up Monday night to discuss the prickly Article 11 question about just how much access town residents will have to Acoaxet's Point of Rocks, was more turbulent than the churning eddies created by the ebb and flow of the Westport River as it rushes through the narrow harbor channel into Rhode Island Sound.
But unlike the spectacular views from the Knubble, this controversy is anything but pretty.
Two, 25-minute presentations from Westport Selectman Michael Sullivan and Beach Committee member Sean Leach illustrated just how far apart the parties are in regards to discontinuing this remarkable beachside avenue.
The brouhaha is pitting two harbor groups against a growing cadre of opposition from two town committees and hundreds of town residents determined to keep open the 109-year-old sandy lane described by Sullivan as "a road to nowhere."
The issue is so toxic that the Westport Land Conservation Trust and the Westport River Watershed Alliance have decided not to take a position on Article 11 at the upcoming Tuesday, December 1 Special Town Meeting.
And the town's Beach Committee and Commission on Disabilities have voted unanimously to keep the road open to all residents.
More with photos and video later.
<![if !vml]>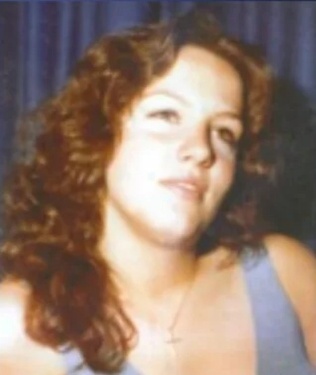 <![endif]>
Above: Regional Coordinator David Janik for Coastal Zone Management speaks about dune nourishment providing more wash-over protection for the eastern section of Beach Avenue saying, "it's not a permanent answer, but much better than beach nourishment."
11/16/2015 – The last of his breed, Gary Sherman retires; position to be eliminated. Selectmen and two state Fish and Game officials gave Gary Sherman quite a remarkable sendoff at the November 2nd Selectmen's meeting.
The longstanding Shellfish Constable & Wharfinger retired on Saturday, November 7th.
Sherman now has the distinction of being Westport's last official to hold that position, as Selectmen voted to consolidate that job with the town's Harbormaster into a new position – Director of Marine Services.
The Shellfish Constable's position was established at Town Meeting in 1947 and the Wharfinger in 1955. More to come later.
<![if !vml]>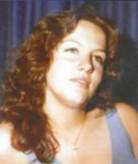 <![endif]>
Above: Select Board Chairman Craig Dutra presents a town citation to Gary Sherman recognizing many years of devoted service to the town of Westport. Selectmen Sullivan, Ouellette, Vieira and Spirlet look on.
11/16/2015 - To close or not to close, that is Question 11. The public debate will continue on the discontinuous (abandonment) of 600 feet of Beach Avenue at tonight's Selectmen's meeting, Monday, November 16th at the Westport High School auditorium.
All are invited to express their opinion on this contentious subject.
The Selectmen's meeting begins at 6:00 p.m. Click here for agenda.
Click here for Town Administrator's Report.
The Selectmen's meeting will be suspended at 7:00 p.m. for a one-hour public forum on Article 11 to be presented at the Special Town Meeting scheduled for Tuesday, December 1st.
Selectmen encourage you to attend Monday night's important informational and public forum meeting which begins at 7:00 p.m. and will be presided over by Town Moderator Steven Fors.
Proponents of Article 11 want that section of beach road abandoned to preserve the ecologically sensitive and what some call a fragile barrier beach, and to protect the area from storm surges.
Opponents of Article 11 want the road to remain as is for unfettered access and use by the handicapped, disabled, and mobility-challenged and seniors, as well as all town residents with beach passes who can't take advantage of East Beach or Cherry & Webb Beach.
<![if !vml]>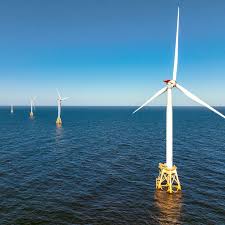 <![endif]>
Above: a large group of town residents came out Saturday, November 14th to protest the proposed discontinuous of Beach Avenue to the Knubble. Submitted photo
11/15/2015 - Tiverton Four Corners, a village locked in time. Tiverton Four Corners lost an ardent supporter on November 16, 2013, <![if !vml]>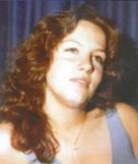 <![endif]> when James R. Weir died at age 71.
Weir, a Boston architect, had discovered the historic village in 1984 while he was working on a project. At <![if !vml]>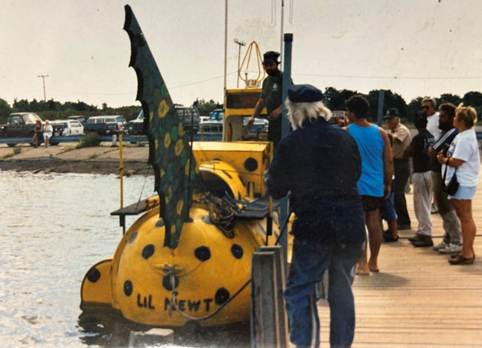 <![endif]>the time, many of the buildings were in what he called "decrepit" condition.
Weir (pictured above) and his wife, Rosalind, spent more than 30 years restoring and renovating the 300-year-old village. They also founded an arts center and eventually moved nearby to Westport, Massachusetts.
Earlier in 2013, the Weirs had decided to put their historical buildings in the village's commercial center on the market, hoping to sell all the properties to a single owner who would act as a careful steward of the artsy compound. More...
11/14/2015 - Toast of the town. Partner Jan Hall has retired from Partners Village Store. Friday was her last day, and friends, co-workers, and former and current owners of Partners celebrated her many years in the store that has become a destination point for all of the southcoast villages of New England.
<![if !vml]>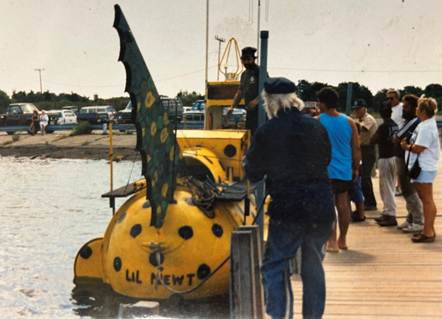 <![endif]>
Above: Jan Hall (left) is toasted by friends, co-workers and Partners' new owner. Photos | EverythingWestport.com
Nancy Crosby and Jan Hall recently transferred ownership to Westport resident Lydia Sweetser Gollner
Partners book buyer starts new chapter: retirement. More...
The bookseller aficionado was responsible for the exceptional tomes, novels, and paperbacks in Westport's hot social spot, and she will be missed by all.
Congratulations Jan; see ya around!
<![if !vml]>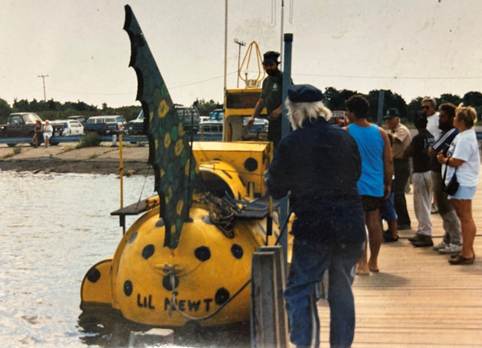 <![endif]>  <![if !vml]>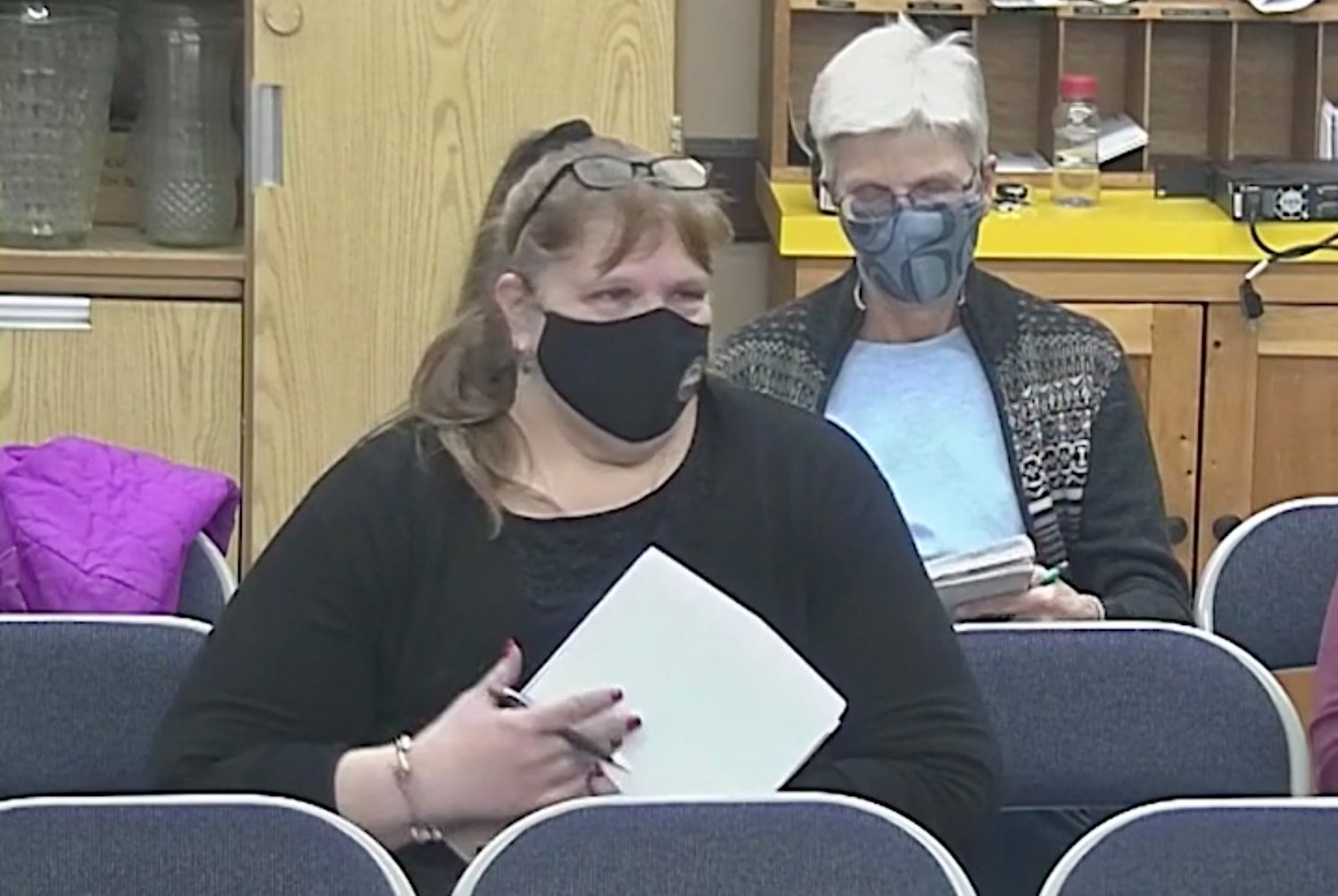 <![endif]>
Above, left: from the left – Lydia Gollner, Jan Hall, and Nancy Crosby. Right: Jan Hall is surprised by an awesome bouquet from friend Anne Sabow.
11/14/2015 1:00 p.m. Six-pronged terrorist strikes take at least 129 lives in Parisian sites, and the death toll continues to climb.
Sympathies and condolences of the world turn to Paris, France.
French president calls attacks 'acts of war' and worst loss of life since WWII.
America's oldest ally was hit with what international journalists are calling France's 9-11 as multiple terrorist strikes and suicide bombings rock the area where France and Germany were playing a soccer match, and a rock concert where an American band was performing.
Hundreds of hostages in the concert hall were taken.
One American was killed.
Our sympathy's and condolences go out to all Parisians in their time of trial, and President Barack Obama has pledged America will stand by France's side in pursuing the attackers wherever they may be.
France has closed all their borders and the military has been dispatched as intensive searches are underway for those responsible for these horrific and cowardly attacks that have taken at least 129 lives.
It was reported that survivors of multiple bombings in the concert hall were summarily executed, one by one, until the terrorists were taken out.
11/12/2015 – 2016 beach passes available mid-December. The Westport Town Clerk's office has announced that 2016 beach passes will not be available until mid-December 2015.
Please review eligibility regulations and fill out application completely before mailing or dropping it off at the Town Clerk's office, Town Hall, 816 Main Road, Westport, MA 02790; and remember, check or money order only!
Call the Town Clerk's office at 508.636.1000 if you have any questions or need help.
11/12/2015 – The new Westport ROMEOS season is about to begin with today's featured guest, Westport's Tom Hancock. His topic will be Beach Avenue and the politics behind Harbor residents attempting to close it, and an ever growing contingency of Westport taxpayers determined to keep it open.
Hancock got a large turnout at last Saturday's library meeting, and is following up on an action plane to address the concerns of many town residents.
Come one, come all to Whites of Westport for lunch (you buy your own) and spirited discussion on Article 11 in the upcoming Special Town Meeting on Tuesday, December 1st.
White's of Westport, President's Room, 64 State Road, Westport.
<![if !vml]>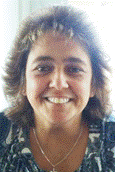 <![endif]>
Above: Buzzards Bay Coalition's Option 2 plan to build a sand dune on top of Beach Avenue.
11/10/2015 – Hix Bridge underwater examination results are in with spalls and laitance highlighted.  The Massachusetts Department of Transportation (MassDOT) has issued their report on an underwater inspection of Hix Bridge, and the results are anything but encouraging.
Westport officials have long complained about support column deterioration visibly seen at low tide and first reported by the town's Harbormaster. More...
Hix Bridge construction was finished in 2006 to replace the previous bridge built in 1938 to replace the original bridge destroyed by the Hurricane of 38.
<![if !vml]>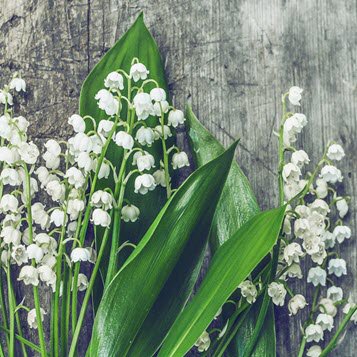 <![endif]>Right: deteriorating concrete on a bridge support column C exposes reinforcing steel (REBAR) to corrosion and rust, which will eventually lead to early failure.
Photo | EverythingWestport.com
In response to concerns from town officials and residents, MassDOT authorized a dive inspection of Hix Bridge that was conducted on September 14th, according to Town Administrator Timothy King.
<![if !vml]>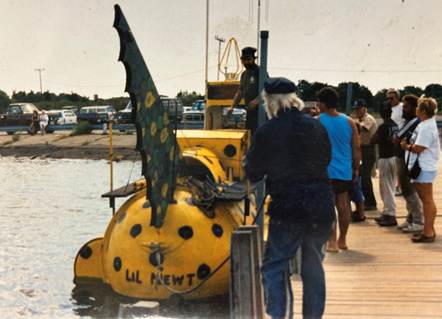 <![endif]>
Above: On Friday, November 3, 2006 state and local officials dedicated the completion of the Hix Road bridge with a ribbon cutting ceremony. Now less that nine years later town officials are concerned with the bridge's structural integrity. Photo | EverythingWestport.com
The report highlights laitance on four of five column C's with spalling on two column C's.
While not in danger of immediate failure, MassDOT classified the deficiencies as minor which require repair as soon as possible and "action/repair should be initiated by a (state) District Maintenance Engineer according to the Inspection Report provided by underwater operations engineer Randi E. Bonica.
11/10/2015 – Westport Beach Committee and Town Clerk's office take action to address town beach pass hullabaloo.   
Increased cost ($65) for Horseneck beach passes drives Westport residents to Cherry & Webb Beach, compounding lack of parking space on busy weekends.
<![if !vml]>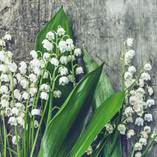 <![endif]>
Above: entrance to Cherry & Webb Beach.
Photo | EverythingWestport.com
And the Town Clerk's office is being provoked by angry folks who don't qualify for town beach passes.
Newly issued regulations seek to promote civility and better control of the issuance of highly-sought-after beach passes to Westport town beaches.  Click here to review new rules.
The new regulations seek to clarify who is eligible, thereby avoiding angry confrontations with town employees who issue the passes.
Proof of eligibility is the burden of the applicant.
Starting immediately, individuals seeking a beach pass must file an application with check or money order only (no cash please) and either mail (self-addressed, stamped return envelope must be included) or drop off the application at the Town Clerk's office.
"All submitted documents will be returned
to the applicant in their self-addressed,
stamped return envelope." - Town Clerk Marlene Samson.
Applications can be obtained from the Town Clerk's office, Council on Aging, Westport Public Library or obtained on-line by clicking here.
Simply put you "must have a residence in Westport year-round and claim your residency here, or you must be a property owner listed on the current real estate tax bill or spouse thereof."
Commercial properties don't qualify.
Fees remain the same; $30 per vehicle, seniors 65 and older pay just $15. 
11/09/2015 – Board of Health Vice-Chairman, Sean M. Leach has announced his resignation from the Westport Board of Health, effectively immediately. No reason was given for his early departure.
<![if !vml]>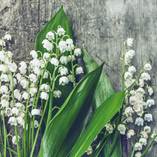 <![endif]>The life-long resident of Westport brought clear vision and a strong voice to key health issues in town. He will be missed.
Inset: Sean Leach pursuing his passion for 5K road races, this one in Little Compton.
The Board of Health and the Board of Selectmen will conduct joint interviews on Monday, December 14, 2015 in the Board of Selectmen's 2nd floor meeting room at Town Hall, 816 Main Road, Westport.
Selectmen are authorized to appoint an acting Board of Health member as it is an elected position.
This appointment will be effective immediately and shall expire with the 2016 Annual Town Election scheduled for April 12, 2016.
Applications from Westport residents must be submitted to the Secretary to the Board of Selectmen, 816 Main Road, Westport, MA 02790 or emailed to bouchardd@westport-ma.gov.
Deadline for applications is December 10, 2015 at 3:00 p.m.
11/07/2015 – Can I have another? Shoppers' taste buds were teased Saturday by fanciful treats, and savory samples and snacks, all harbingers of the holidays to come at Lees Market's First Annual Holiday Open House.
Talk about not going shopping when you're hungry!
At every turn of every aisle at Westport's hot social and shopping spot, customers got the chance to sample gourmet meats, cheeses, chips, dips and crackers, and deliciously served up imaginative entrées sure to please the most discriminating of palettes.
Hats off to Traci and her crew for a fun day at Lees. More with photos.
<![if !vml]>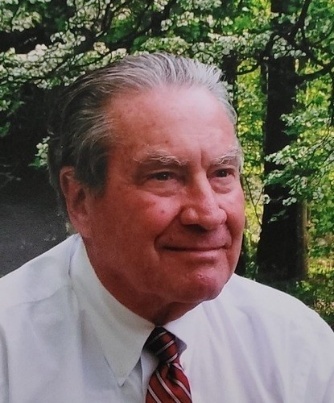 <![endif]>
Above: Westport's State Representative Paul Schmid gets a cranberry harvesting lesson "in the bog" with Ocean Spray's Sales Team Leader Barry Botelho.
11/06/2015 – This Saturday Morning a meeting at Westport Public Library will discuss the fate of Beach Avenue.
Meeting is open to all town residents.
Anyone concerned about the future of Beach Avenue and access to the town beach near the Knubble should attend a 9:30 a.m. meeting Saturday, November 7th at the Westport Public Library, 408 Old County Road, Westport.
The multi-generational road has been a popular destination with families for over one hundred years.
A group of concerned citizens are getting together to review what effects fishermen, seniors, disabled and handicapped beachgoers will experience if Article 11 in the upcoming Special Town Meeting is passed by the town's voters.
Selectmen are split over this controversial Article.
Both the Westport Beach Committee and the Westport Commission on Disabilities have voted not to support the discontinuance of any part of Beach Avenue.
<![if !vml]>

<![endif]>The Highway Department has expressed their concern about keeping the road open as well.
"Many Westporters are concerned and they don't want to discontinue any part of this town accepted road," said Selectmen Antone Vieira.
"The road has been a public town road since the early 1900s. This summer after the gate was removed from the road we received many letters and phone calls suggesting that folks really appreciated the opportunity to use the road to access the Knubble and surrounding area. Imagine a town road with a gate on it," Vieira said.
"A number of folks from the Westport High School class reunions held last weekend also mentioned that they appreciated that the gate blocking the road was down, the rocks that were further blocking the road were removed, and that there was now some opportunity for town residents and folks with disabilities to enjoy the public area around the ocean and river again. They recalled using that area with their family and they asked why had it been closed and why were people being asked to leave the area."
This meeting is being organized to see if people want to help keep the road open to the public and the area open to all.
"Please consider attending the meeting, it should only last an hour or so," Vieira said. "Also, please reach out to anyone that you think might be interested in attending as well."
11/06/2015 – And then there were 12. An upcoming Special Town Meeting on Tuesday, December 1st was born with just one article that is seeking town voter permission for abandoning the eastmost 600 feet of Beach Avenue and turning it into a coastal dune, boardwalk and gated, narrow access path for safety vehicles.
The article is controversial at best with fishermen, seniors, and handicapped and disabled beachgoers. 
<![if !vml]>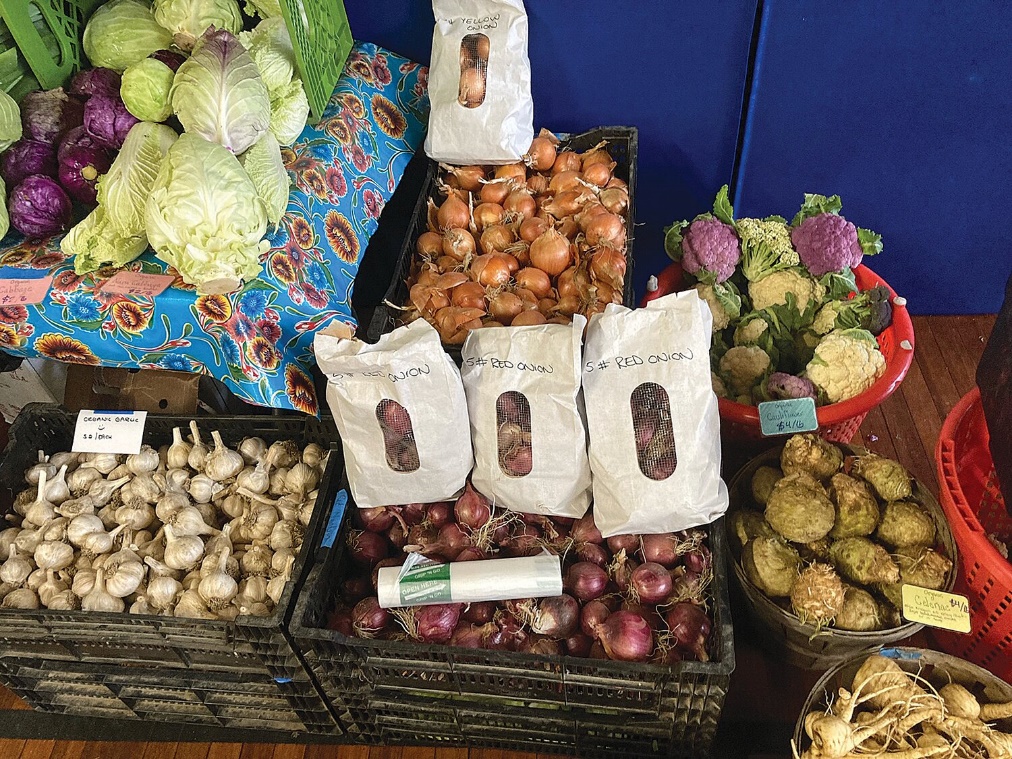 <![endif]>
But it's too late to shut the stable door after the horse has bolted.
Money articles came out of the woodwork, the biggest being a request from the School Committee and Superintendent for $316,000 which includes funding for two Special Education Teaching Assistants ($64,000.00), one LPN ($7,000), four Interventionists ($180,000), one  part-time Director of Curriculum ($45,000) and Sports Uniforms ($20,000.)
<![if !vml]>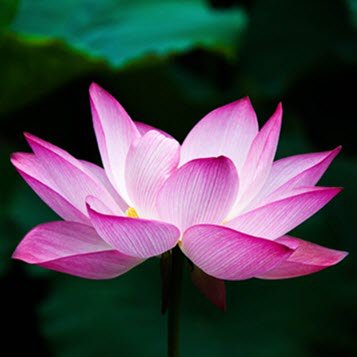 <![endif]>
Another item that will test voter generosity is Article 7 which is requesting $530,000 to design and provide site development for a new $8 million police station next to the current Hix Bridge Road firehouse.
Click here to read full warrant.
11/06/2015 – Harbor Advisory and Shellfish Advisory Boards will continue to be independent as Westport selectmen are set to appoint a Director of Marine Services, having eliminated the Harbormaster's and Shell Fish Warden's positions.
The Director of Marine Services, a recently created position, will put under one umbrella the functions of the Westport Harbormaster's department and the Shellfish Constable & Wharfinger department.
The new director will report to Town Administrator Tim King.
Selectmen on Monday, October 19th unanimously approved the action, which is designed to reduce expenses and streamline reporting.
They will advertise the position for 30 days before filling it.
The Harbor Advisory & Shellfish Advisory Boards have endorsed the move, but in some quarters there is a concern that shellfish activities in town may suffer under the new arrangement.
<![if !vml]>

<![endif]>"By and large consolidation of these departments has worked out in most harbor towns that have implemented it," said Selectmen Antone Vieira. "But a few towns have experienced some shortcomings."
With the recent retirement of Westport's Harbormaster Richie Earle and the town's Shellfish Warden Gary Sherman, the merger may experience fewer consolidation issues under new leadership.
Salary for the new position is not to exceed $75,000 per annum. At $75,000 it will save $12,000 over the combined salaries of the Harbormaster and Shellfish Warden.
Smart money is on Acting Harbormaster Chris Leonard (pictured above) being appointed to the new position, as he has worked as an assistant to both Richie Earle and Gary Sherman.
Leonard, now fully certified for the Westport Harbormaster's job, receives high praise from both Earle and Sherman.
11/05/2015 – Massachusetts Legislature enhances veteran protections, expands benefits for Purple Heart recipients.
Representative Paul A. Schmid (D-Westport) joined his colleagues in the House of Representatives to pass multiple bills to protect the identities and legacies of active-duty military personnel and veterans. These bills build upon existing legislation to expand opportunities and services for military personnel, veterans and their families. More...
11/04/2015 – Sam Sutter is ousted by Mayor-elect Jasiel Correia II, age 23, likely the youngest mayor elected in the city's history.
Click here to get the CliffsNotes version of Tuesday's Fall River election: Everything you need to know.
11/04/2015 – Africano censured! The Westport School Committee on Tuesday voted 4-0 to censure School Committee member Carolina Africano and remove her from all subcommittees. The move stems from a verbal altercation that occurred between Africano and Superintendent Ann Marie Dargon on Wednesday, July 29th in the superintendent's office. The censure document ordered Africano to act in "civil manner and cease any intimating" behaviors more...
11/04/2015 – A three-peat! Jon Mitchell gets third term in New Bedford mayor's race. Mitchell said Tuesday's vote showed support for his job creation efforts, the school reforms his office has launched with New Bedford Public Schools Superintendent Pia Durkin, and more. More...
11/04/2015 – Talk that Talk but can MassDOT Walk the Walk. "The rail is much more than five years away, but certainly less than 12 years," said the slim and energetic South Coast Rail Project Manager at the Capital Conversations public forum held last week at Fall River's Morton Middle School.
<![if !vml]>

<![endif]>
Above: MassDOT's Jean Fox (right) speaking with Julie Boren(center) of the Massachusetts Commission for the Blind.
Photo | EverythingWestport.com
"We are preparing the five-year capital plans, blueprints that will guide our investments in our transportation system between 2017 and 2021," MassDOT's Jean C. Fox said.
The woman who has been involved with the South Coast Rail project since its inception and led it for the last five years, Fox was very clear about not being clear about the completion date of the Spindle City's terminus and rail connection to Boston.
Fox did say that there would not be a parking garage built at the Davol Street station; that she was very clear about.
But if it is determined that one is needed, there is expansion space on the site that would support one, Fox said.
The Capital Conversations forum was held to seek public input on the direction of the Massachusetts Department of Transportation's 20 year plan for five areas of public transportation infrastructure.
More later today.
11/03/2015 – Former Westport highway chief Sisson, who died recently, remembered as town champion.
A "well-respected public servant," a "guy's guy" and "larger-than-life character" were phrases used by Selectmen to describe former Highway Surveyor Harold "Jack" Sisson Jr, who passed away last week.
"There are no words to express the sadness," <![if !vml]>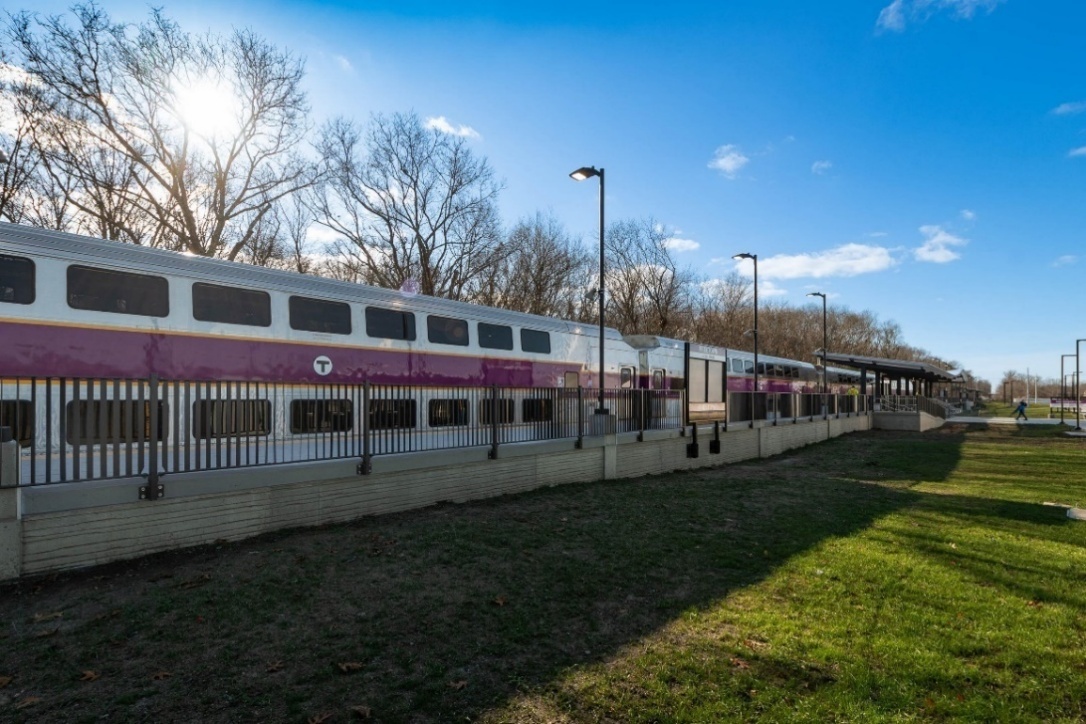 <![endif]>Selectman Antone Vieira Jr. said. "He did a lot of good for the town."
Sisson, 61, died unexpectedly last Thursday at Charlton Memorial Hospital.
"He was a well-liked and well-respected public servant," Selectmen Chairman Craig Dutra said, adding that he and other officials were a bit envious of the longtime highway surveyor.
"He always got more votes than the rest of us," Dutra said with a chuckle, adding that he wishes Sisson's family the best during this time.
More...  Photo | EverythingWestport.com
11/03/2015 – The town's Affordable Housing Trust Fund is looking for special Town Meeting voter help on Tuesday, December 1st to resurrect an old program and allow residents with moderate or low incomes to do rehab work within their properties. The prospect would also increase the town's subsidized housing units.
Housing specialist Leonardi Aray says the group will propose to transfer $215,000 in previous funds from the Community Block Development Grant account to the Westport Affordable Housing Trust Fund. More...
11/03/2015 – Southcoast Health is 1 of 3 hospitals in New England to offer an implantable device as an alternative to long-term blood thinners.
<![if !vml]>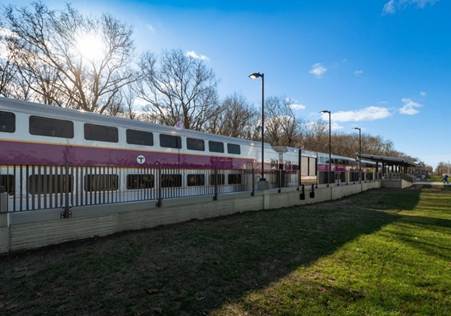 <![endif]>
Above: The Watchman Devise is a new option for patients with non-valvular atrial fibrillation that has been shown to reduce patients' risk of stroke.
Southcoast Health announced today that it is just the third hospital in New England to offer a surgical implant that will allow certain atrial fibrillation patients to stop taking blood thinning medications that are currently used to prevent stroke. Thousands of patients in the region stand to benefit from this new procedure more...
11/03/2015 – On this day in history the English Crown granted a Great Patent to Plymouth Colony, a royal patent from which Westport would eventually benefit.
So what was this Great Patent you say?
Royal letters patent are published orders from a monarch giving <![if !vml]>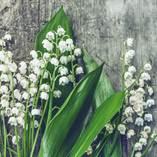 <![endif]>someone a specific right; letters patent are the precursor to patents now given to inventors.
The earliest companies were partnerships, incorporated by a royal patent (or permission), and given monopolies on trade.
Companies were not a new invention; they grew out of medieval guilds.
Why would the crown grant a royal patent to Plymouth Colony? Because the crown would gain import duties and taxes, and the commercial venture - for the ultimate benefit of the country – would be managed and expanded by knowledgeable people at no expense or risk to the crown. The advantage to the company, of course, was that all business flowed through its hands.
These early companies would vote in members who would pay a fee and then be allowed, using their own capital, to trade under the rules of the company.
American enterprise has morphed out of this first Royal Patent.
Today, large corporations benefit greatly by federal and state politicians looking favorable on their operations, and more often than not are rewarded with campaign contributions and super PAC support.
In this regard, nothing's changed since 1620.
11/01/2015 - Halloween cameos around town. Below left: an attractive entry into the annual Town Hall employee's Halloween decoration contest. Below right: it's always a little intimidating for homeowners to visit the Assessor's office, but this decoration makes the trip especially scary!
<![if !vml]>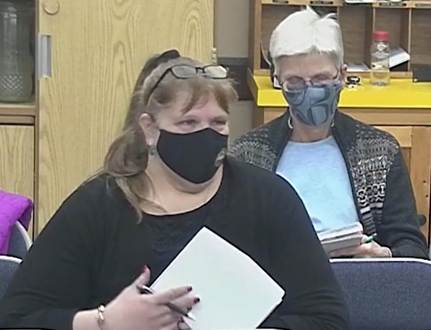 <![endif]>  <![if !vml]>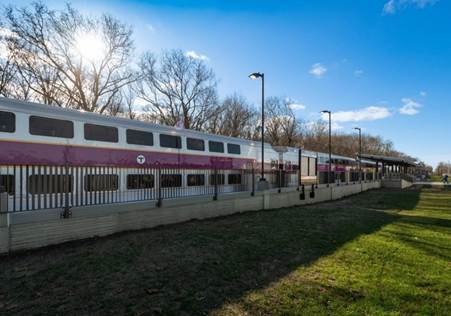 <![endif]>
<![if !vml]>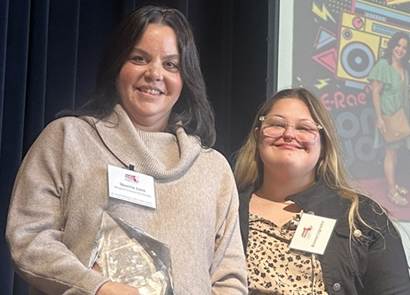 <![endif]>
Above: An attractively decorated doorway at historic Westport Point.
10/31/2015 – "We lived... thanks to a Subaru." A currently running Subaru car commercial will be a stark reminder for 48-year-old Kyle Gates who slammed his 2013 Subaru Impreza sports car into a tree last Saturday morning on White Oak Run, splitting the car in half, seriously injuring himself and 59-year-old Michael Vickers.
The Boston area men were traveling northeast on the dark, narrow tree-lined lane at 1:23 a.m. when Gates lost control of the vehicle, crashing into a tree.
<![if !vml]>

<![endif]>   <![if !vml]>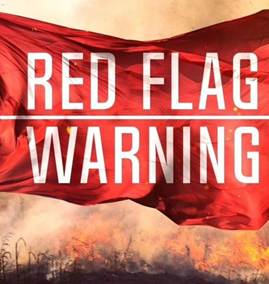 <![endif]>
The speed limit on the road is 35 mph and they were no skid marks on the pavement.
"Speed was a factor" said Westport Detective Antonio Cestodio, and "charges are likely."
Wreckage from the vicious accident was strewn all over the crash site, leading first responders to initially believe that multiple vehicles were involved.
Arriving police found the seriously injured Gates wandering around the crash scene while Vickers was trapped in the front piece of the car, requiring firefighters to use the 'jaws of life' to free him.
The Subaru Impreza hit a tree on the Westport side of the road before the car split into two pieces, the back piece careening 100 feet up and across the road onto the Dartmouth side, the frontend remained in Westport.
Gates and Vickers were taken to Rhode Island Hospital where Gates was later discharged, and Vickers listed in serious condition.
Miraculously, they lived.
They were saved by their seatbelts, Detective Cestodio said.
Update Tuesday, November 3rd – Police have charged Kyle Gates, 48, of Dorchester, with speeding, negligent operation of a motor vehicle, and failure to maintain marked lanes.
The passenger, Michael Vickers, 59, of East Boston was listed in fair condition last week at Rhode Island Hospital.
Police are still trying to figure out why the pair were speeding so late at night on a road that until a few decades ago was just a dirt road.
10/31/2015 – Volunteer/community activist Elaine Ostroff says a fond farewell to Westport. "Public transportation is really important to me," Ostroff said. "It's easy to do things where you have connections. I was a big bus commuter to Boston, for work, and I remember looking at all those people in their cars, clench-fisted and miserable."
While she has embraced the pace of small-town life, Ostroff was born a city girl in Fall River, where her grandfather founded a glass company. Ostroff, whose maiden name is Phillips, grew up in the immigrant-populated Flint neighborhood and graduated in 1951 from BMC Durfee High School, where she played basketball. More...
10/30/2015 – Westport man dies of gunshot wounds. Westport police and fire department personnel responded early yesterday <![if !vml]>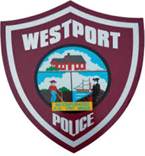 <![endif]>afternoon to a call from 27 East Briggs Road where they found homeowner Jack Sisson with a gunshot wound to his chest.
Failing to respond to resuscitation efforts, Sisson was transported by fire department ambulance to Charlton Memorial Hospital where he eventually succumbed to his injuries after desperate efforts by operating room doctors failed to revive him.
Police determined the gunshot wound was self-inflicted.
The former Westport Highway Surveyor was well-liked and will be missed by friends and family. Our thoughts and prayers go out to his family in this troubled time.
<![if !vml]>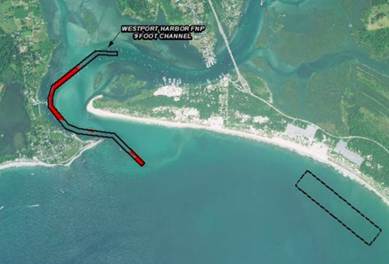 <![endif]>10/30/2015 – Westport organizations release their November newsletters on-line. Click here to read WRWA River News, Westport Senior Center's Evergreen newsletter, Friends of the Westport Library (FOWL) fall newsletter and Audubon Society's fall E-Newsletter among others.
10/29/2015 – Origins of Halloween. Halloween is a contraction of "All Hallows' Evening", also known as Allhalloween, All Hallows' Eve, or All Saints' Eve, a yearly celebration observed in a number of countries on the 31st of October, the eve of the Western Christian feast of All Hallows' Day.
It begins the three-day observance of Allhallowtide, the time in the liturgical year dedicated to remembering the dead, including saints (hallows), martyrs, and all the faithful departed believers.
<![if !vml]>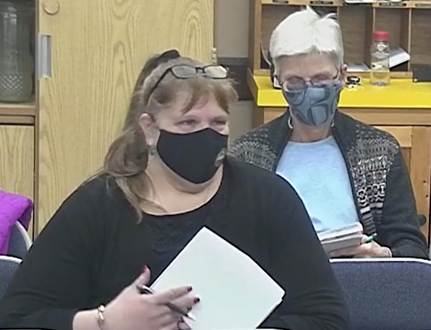 <![endif]>According to many scholars, All Hallows' Eve is a Christianized feast influenced by Celtic harvest festivals, with possible pagan roots, particularly the Gaelic festival Samhain. Other scholars maintain that it originated independently of Samhain and has solely Christian roots. - Wkipedia
10/28/2015 – Star Wars technology for seniors comes to the Westport Free Public Library. For those who are visually impaired or simply need a little help with the fine print, lookie here...
The library has introduced a marvelous new world of assistive technology with the acquisition of 21st century devices for the magnification and illumination of print materials, such as newspapers, magazines, scholarly journals, correspondence, bills and invoices, and technical reports. More....
<![if !vml]>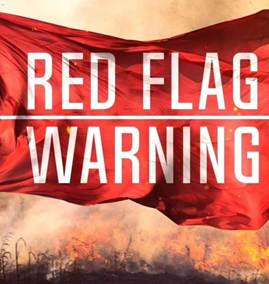 <![endif]>
Above: A comfortable, hands-free magnification environment allows easy reading of printed materials over several hours.
10/24/2015 – Updates From The Hill: State Representative Paul A. Schmid (D-Westport) joined his colleagues on Wednesday in adopting a resolution that will encourage equitable and diverse gender representation on the boards of companies in Massachusetts. While countries in the European Union have had compulsory quotas for <![if !vml]>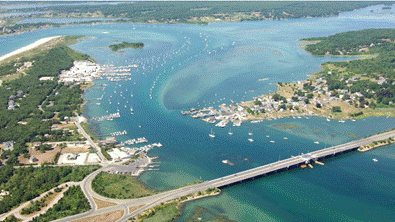 <![endif]>women representation for years, this is the first step in Massachusetts to further the representation and leadership of woman in the workforce.
Rep. Schmid was also recently honored to receive an Appreciation Award from the Veterans of Foreign Wars, Post 8502 in Westport, for his assistance in providing signage on Route 6.
Rep. Schmid will be holding office hours on Monday, November 2nd from 9:00 - 9:45 a.m. at the Westport Council on Aging, located 75 Reed Road in Westport.
Pictured above: Joe Aguila with Representative Paul A. Schmid.
10/24/2015 – Schmid joins Rural Caucus for first meeting. Will promote keeping seniors in their home.
State Representative Paul A. Schmid (D-Westport) announced today that he has joined the Rural Caucus within the Massachusetts Legislature.  The caucus held their inaugural meeting this week to bring together legislators who represent the 170 rural towns in the Commonwealth.
"I look forward to working with the caucus and creating a focus to stress the importance of keeping our seniors in their homes and in our communities as they age," said Schmid.  "This is a critical issue in Westport and Freetown, two of the communities that I am honored to serve."
Moving forward, the caucus plans to focus its attention on the issues of transportation, funding for rural communities, agriculture, workforce development, affordable housing, energy regulations and aging in a rural community.
10/23/2015 – Prosecutors: <![if !vml]>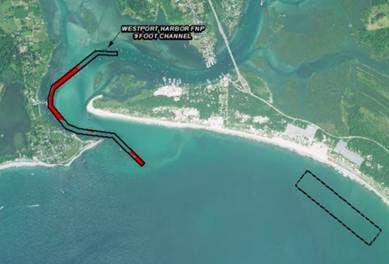 <![endif]>Westport man accused of killing Dartmouth woman in crash has history of vehicle infractions.
Bail revoked for Robert Hansen, 62, in death of Geraldine Correia, 73.
The man charged with motor vehicle homicide in last Friday's fatal two-car crash on Route 6 in Westport has a history of criminal behavior while intoxicated, prosecutors said. More....
Above: Geraldine Correia, from left, poses with her daughters Karen and Kim, and her grandson, Jared. Correia was killed in a crash in Westport. Friday. Submitted photo
10/22/2015 – A Westport School Committee member has filed a civil suit against the Westport School Committee and superintendent.
In the suit, the member alleges the defendants had interfered with her civil rights and violated her rights to due process starting with the board choosing in early August to appoint an independent investigator to look into the member's alleged conduct during a July 29th meeting with the school district's superintendent that had taken place in the superintendent's office.
According to the suit, the member seeks damages and demands a jury trial "on all counts so triable." More...
10/22/2015 – Abandoned house of animal horrors on Sanford Road. A call about a flea infestation at a Sanford Road home led police to a house of horrors, filthy with decaying animal feces, two dead dogs and a dead lizard.
Westport police have seen cases of animal cruelty but "not as bad as this," said Detective Sgt. Antonio J. Cestodio. "They had abandoned the house and it was absolutely disgusting." More...
<![if !vml]>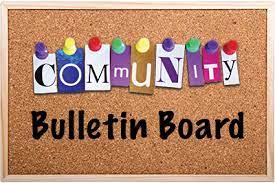 <![endif]>10/21/2015 – "No, it's your kids Marty!" On this day 30 years ago Marty McFly, in the sequel to Back to the Future, traveled into the future to October 21, 2015.
When McFly took that futuristic 30-year jump with his girlfriend and Doc, he arrived in a time when hoverboards zipped around, people wore self-lacing shoes and flying cars were the norm.
Some predictions that did come true: video conferencing, flat-screen TVs, tablets, and hands-free gaming have happened.
But one future event that didn't pan out was the Chicago Cubs winning the World Series – that was squashed today when the cubbies were swept out of the playoffs by the New York Mets.
Almost though, almost!
Although some of those scripted future events didn't quite work out, the Back to the Future franchise made out quite nicely, thank you. 
10/20/2015 – No dumping contaminants in the storm drains! That's the message the Water Resource Management Committee and the Westport River Watershed Alliance would like to give to the community by applying to the Ronald Desrosiers Memorial Grant program for funding for the stickers.
Betsy White and Bill Harkins informed the Selectmen of their intent to secure this grant and two others for water-related projects in town.
The two water advocates showed Selectmen the proposed new permanent label to be attached to Westport's stormwater drains throughout the town if they are successful in obtaining the grant.
<![if !vml]>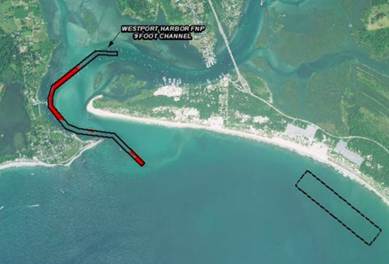 <![endif]>
Above: Betsey White (WRWA) and Bill Harkins (WRMC) showed Selectmen a new storm drain label they hope to obtain with a grant.
Unlike the water that flows down the drains inside your home which goes to a contained septic system, the storm drain system receives no treatment or filtering process. This means that any pollution that gets washed into the storm drains goes directly to our streams and ultimately into the two branches of the Westport River.
Examples of common storm water pollution come from construction debris, material stockpiles, automotive fluids, erosion, paint, pesticides, fertilizer, litter or any other industrial, construction and household materials.
So be sure to keep all work areas clean and sweep up litter and debris. Cover storage and dumpsters and clean them regularly to avoid leaks. And install silt fences and other erosion controls where needed and properly maintain them especially after rainstorms.
Remember, it's illegal to dump or discharge waste or pollution into storm drains!
10/20/2015 – Not my problem, man! Eversource (formerly NSTAR) said in a recent letter to many Westport home owners that if you have their electrical service and equipment (poles and lines) on a private lane, you're on your own dime with emergency repair due to needed maintenance, storms or tree damage.
<![if !vml]>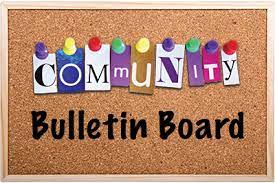 <![endif]>Westport selectmen have been receiving calls about this unexpected correspondence from Eversource, and have asked the Town Administrator to have a company representative come before the board and explain themselves.
The utility company said in its letter that "Eversource is not responsible for installing, maintaining, or repairing this electrical equipment except for the meter and the transformer."
In the past, Eversource "may have performed maintenance on this private equipment when needed to restore power after a storm."
They now claim that "due to safety and legal concerns Eversource will no longer perform this work."
If you have received one of these letters call Eversource's Customer Service Engineer, Bea Lord, at 781.441.3431 for information on how the company can help further explain your options.
10/19/2015 – Is this building in the Westport Police Department's future? A study funded by the town to the tune of $25,000 to evaluate the department's facilities (Police Station Feasibility Study) produced a 1-inch thick report, hundreds of pages in length that says yes.
<![if !vml]>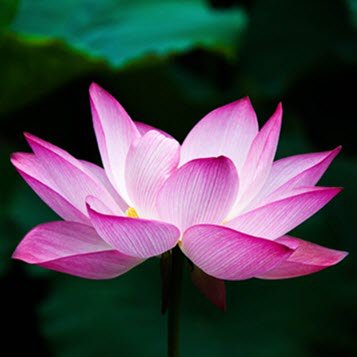 <![endif]>
The study endorses a 17,793 square foot structure on up to four acres of town-owned land behind the Hixbridge Road fire station, with a cost of $8.5 million.
The Agawam, MA-based firm of Reinhardt Associates, Inc. conducted the study and produced the recommendation (one of three under consideration.)
The Police Station Feasibility Committee unanimously voted to get behind the new building and conveyed that feeling to Selectmen last month.
Select Board Chairman Craig Dutra instructed the Feasibility Committee "to put it in writing and get it to us" before agreeing to put an article before the upcoming Special Town Meeting (STM) scheduled for this December 1st.
Selectmen tonight appear poised to take that action.
"Seldom have I seen a working facility for municipal services that's in as difficult shape as this Westport Police Station," said Town Administrator Timothy King, chairman of the feasibility study committee.
Town voters may get a chance this December to put in their two cents worth as an increase in the tax rate is projected to be an average of $70.21 per year over a 20-year bond for an average assessed home value of $375,983.
If December's STM gives its approval, police occupancy in their new facility would be 22 months.
10/20/2015 – Westport River Watershed Alliance has been named one of 17 Commonwealth Corps host site partners.
The Westport River Watershed Alliance will host 2 full-time Commonwealth Corps members as Environmental Educators. They will teach the Watershed Education Program (WEP) topics to over 600 Westport students in grades K – 5. They will also host 10 weekend <![if !vml]>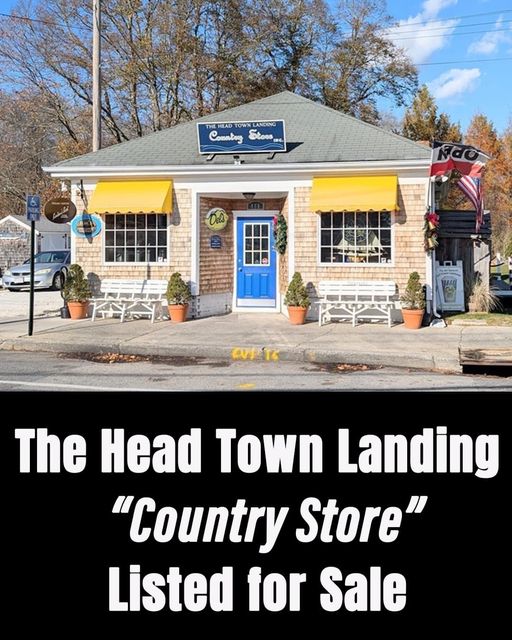 <![endif]>learning labs to enhance student and family engagement in experiential science education, reaching over 1,500 people.
Corps members will engage 10 high school youth as volunteer docents to assist with this expansion of programming. Corps members will strive to increase student appreciation, enthusiasm, awareness, and stewardship of the watershed's natural world and unique resources.
Above: Rebecca Buchanan and Shannon Choquette are working with the Westport River Watershed Alliance to educate local students about the environment. Submitted photo
10/16/2015 – Tiverton native speaks out after shark attack in Hawaii. A 25-year-old Rhode Island native who lost his leg in a shark attack in Hawaii says the animal hit him like a truck, according to a story on KITV.com.
<![if !vml]>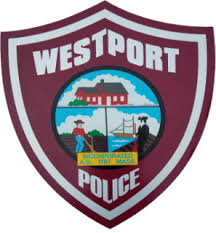 <![endif]>
Photo courtesy KITV.com
Colin Cook spoke to two Providence television stations on Thursday nearly a week after doctors amputated most of his left leg following an attack by a 10- to 12-foot tiger shark.
<![if !vml]>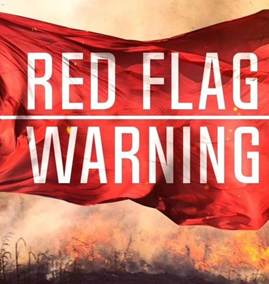 <![endif]>
Photo courtesy KHON2
The Tiverton native says he was waiting for a wave off Oahu when the shark hit him like an "18-wheeler." He pushed the shark off with one hand and punched it with the other. He credits a fellow surfer who came to his aid, saying he wouldn't be here if it wasn't for his help.
Cook expects to spend two weeks at a rehabilitation facility in Hawaii before returning to Rhode Island for a while.
Click here for full story with video.
10/16/2015 – Upcoming grant lottery gives hope to first-time Westport homebuyers. The Westport Affordable Housing Trust <![if !vml]>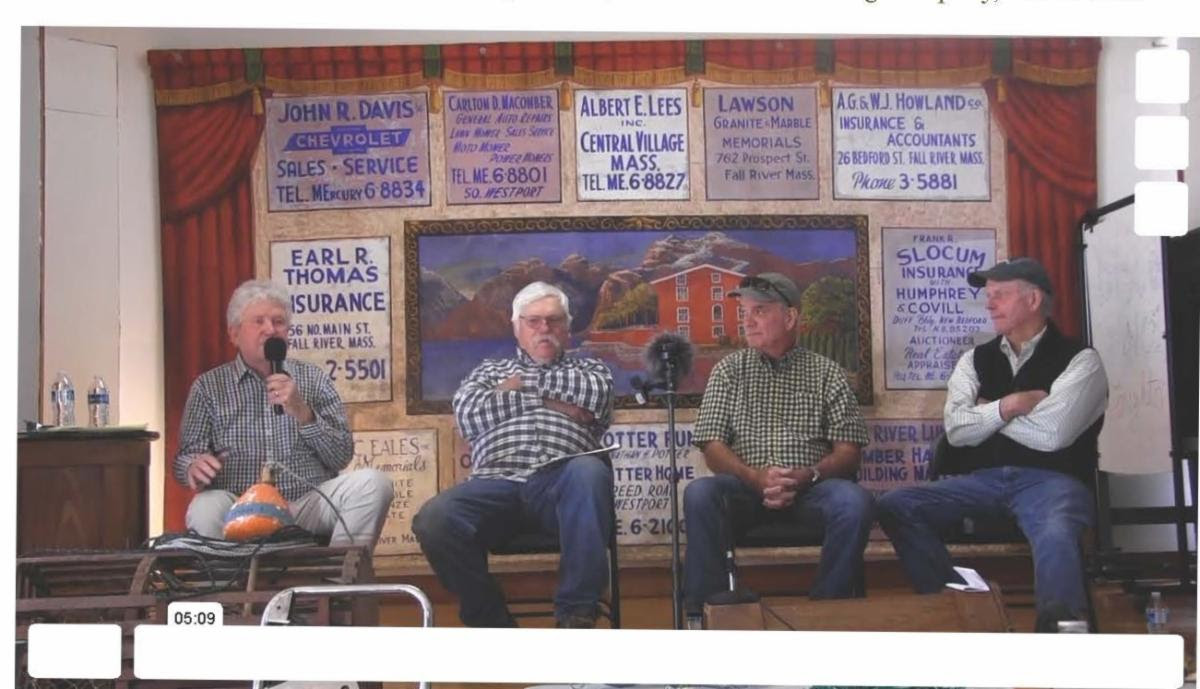 <![endif]>(WAHT) is making grants available to assist income- and asset-qualified first-time homebuyers to purchase existing market rate homes in Westport.
Participants will be selected by a lottery.
A market rate home is one in which the current owner paid market value when they bought the property.
An informational session is scheduled for Thursday, November 12, 2015 at 7:00 p.m. at the Macomber Primary School, 155 Gifford Road, Westport. Attendance is highly recommended but not required to apply for the lottery.
The application deadline is Tuesday, December 22, 2015 at 3:00 p.m.
Maximum income limits range from $31,260 (1-person) to $69,050 (6-person.)
Click here for contact and all other information.
<![if !vml]>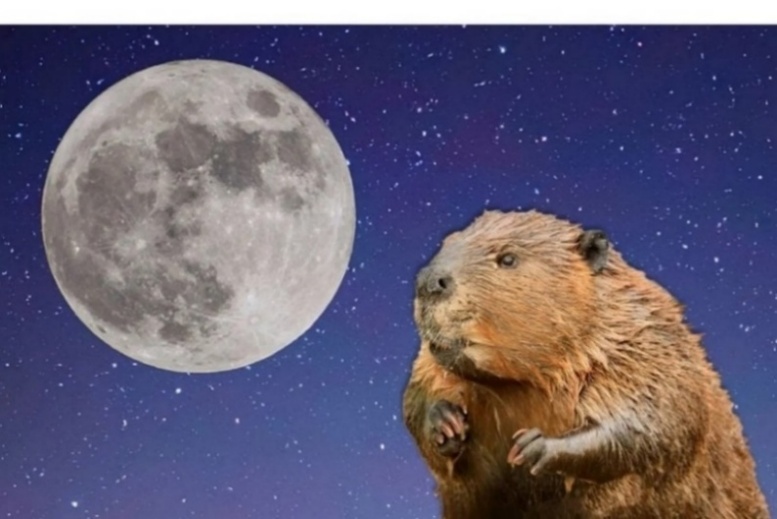 <![endif]>10/16/2015 – Hey all you Westport scallop fishermen out there: the season will officially open tomorrow at sunrise on Saturday, October 17, 2015. 
Licenses are available in the Town Clerk's office for town residents or property owners. Identification is required to apply (driver's license or current tax bill.)                                                   
The cost of scallop licenses are: Commercial - $150.00; and Family (including children up to age 20) - $25.00.
And yes, senior citizens (65 Years +) get a break – just $10.00. Town
Remember, scallop licenses are different than regular shell-fishing licenses; quantities taken, license fees and season length vary between the two programs.
Clerk's office closes at 4:00 p.m. today, so hustle on down if you haven't yet got your license. Call 508.636.1000 to reach the clerk's office.
More past headline news continues below.