Wednesday, January 18, 2017
Click here for today's event listings in and around Westport, MA!
Click here for upcoming theater and arts listings!
Updated Saturday, June 27, 2015
Wednesday, January 18 – CPC unanimously approves large slate of 2017 funding requests.
<![if !vml]>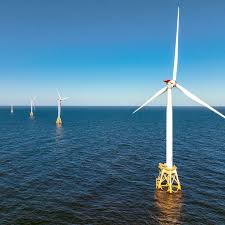 <![endif]>By Robert Barboza
Special Correspondent to EverythingWestport.com
WESTPORT – Unanimous votes on 11 applications for Community Preservation Act funds in the coming fiscal year were taken by the Community Preservation Committee (CPC) following a Jan. 12 public hearing. The vote clears the way for action on the funding requests by voters at the annual town meeting in May.
The biggest chunk of funding being recommended by the committee is a $600,000 request for open space funds being made by the Westport Youth Athletic Association (WYAA) to help develop a youth sports complex planned off American Legion Highway. The alliance of youth sports leagues plans to build a half dozen baseball and softball diamonds and three soccer fields at the site.
<![if !vml]>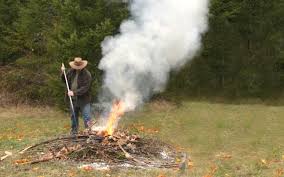 <![endif]>
Wednesday, January 18 - Housing Opportunity Purchase Program (HOPP) for one lucky, qualified, first-time homebuyer.
The Westport Affordable Housing Trust Fund is making one (1) grant available to assist an income and asset qualified first-time homebuyer for the purpose of financing the gap between the affordable price and the selling price of an existing-market rate home in Westport.
Participants may be selected by Lottery.
There will be an Informational Session on Thursday, February 9, 2017 at 7:00 p.m. at the Macomber Primary School, 155 Gifford Road, Westport.
Attendance is highly recommended but not required to apply.
The application deadline is March 3, 2017 at 3:00 p.m.
Applications are available at the Westport Town Hall, Housing Assistance Office, 816 Main Road, Westport, or the Westport Public Library, 408 Old County Road, or by phone at 774.264.5126, 617.270.3912, or by email: westporthousing@outlook.com.
Tuesday, January 17 - Westport lost a valued supporter of the Westport Public Library with the passing of Jane Young.
The principal clerk with 28 years at the Library was 72.
Young passed away peacefully at home on Saturday, January 14th. She was a great supporter of reading, the Library and FOWL (Friends of Westport Library.)
She will be fondly remembered and greatly missed by so many people who were fortunate to know her.
Calling hours are at the Potter Funeral Home, 81 Reed Road, Westport on Tuesday, January 17th from 5:00 – 8:00 p.m. with an order of the Eastern Star Service at 7:00 p.m.
Funeral services will be private.
In lieu of flowers, memorial donations may be made to: Friends of Westport Library (FOWL), P.O. Box 3342, Westport, MA 02790, or Cortez Allen Chapter #161 O.E.S., P.O. Box 1384, Middleboro, MA 02346.
Additional information is available at www.potterfuneralservice.com.
Monday, January 16 - Get Outside and Explore with the Allens Pond Sanctuary!
Snowshoeing the Shoreline on Saturday, January 28, Saturday, February 11 and Sunday, February 26.
Junior Bird Club: Building Bluebird Boxes on Tuesday, February 21.
Wild, Wild Woodcock Walks on March 11th, 17th, and 24th.
<![if !vml]>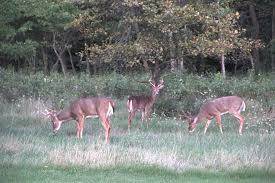 <![endif]>
Click here to read their January 2017 E-Newsletter for all the details.
Monday, January 16 – Today is Blue Monday: Supposedly the 'Most Depressing Day of the Year.'
True, the end of year holidays are over, and true, there are lots of bills to pay. And true, we're back to a full work schedule.
But really? Who comes up with this stuff?
Oh, a Welsh psychologist named Cliff Arnall, formerly of Cardiff University, who now works as a life coach.
In 2005, he came up with a formula that determined, according to him, that the third Monday in January was the year's gloomiest day.
Yah? Try the day after April 15th – tax day.
Or the day daylight savings time changes.
How about Valentine's Day when there is no sweetheart in your life.
Or to some the inauguration of Donald Trump as President may qualify this year as the Blue Monday of their lives.
But really, depression this time of year is probably related more to lesser daytime light or being cooped up in the house all day.
After all we are all waiting for spring.
Saturday, January 14 - Growing movement: Westport farmer focuses <![if !vml]>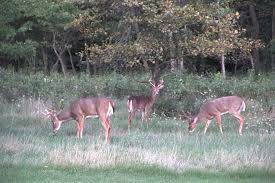 <![endif]>on saving seeds.  Westport farmer Bill Braun says food-growers need to "embrace the diversity that nature gives us."  More...
Braun will lead an advanced workshop on saving seeds and preserving genetic diversity at this weekend's Northeast Organic Farming Association's Winter Conference. The all-day event is Saturday at Worcester State University.
Click here to learn more about Bill Braun.
Friday, January 13 – Lead that exceeds state action levels has been detected in some of the water taps at the Westport Elementary School.
Superintendent Ann Marie Dargon said Friday there is no reason for alarm. Most water faucets and taps were free of lead and copper, and no drinking water sources, such as water fountains, showed any lead or copper, she said.
However, the district is taking extra precautions...  more.
Friday, January 13 –Twin River begins its march through the regulatory forest Tuesday when it presents a rough draft of its plans for a casino to the Tiverton Planning Board.
Twin River Tiverton LLC is on the agenda for a "pre-application/Informal Concept Plan Review" at a meeting set for 7:00 p.m. in Town Hall, 343 Highland Road, Tiverton.
Save Tiverton will be there, promising the route for the casino company will be rocky. More.
Friday, January 13 – Westport Town Clerk, Marlene M. Samson, announces that Nomination Papers for the April 11, 2017 Annual Town Election are now available for the following offices -
For Three Years: Two Selectmen, One Town Clerk, One Treasurer, One Collector of Taxes, One Assessor, One Board of Health, One School Committee, One Regional School Committee, One Fish Commissioner, Two Constables, Two Trustees of Free Public Library, One Landing Commissioner, and One Commissioner of Trust Funds.
For Five Years: One Housing Authority and One Planning Board.
One Year Unexpired Term: One Board of Health.
Deadline for obtaining nomination papers is Thursday, February 16, 2017 at 4:00 p.m., and the deadline for filing nomination papers with the Board of Registrars is Tuesday, February 21, 2017 at 5:00 p.m.
<![if !vml]>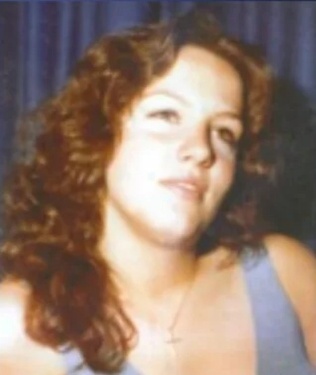 <![endif]>
Above: Candidates' supporters have a friendly "make-believe" tussle in front of the Town Hall Annex in last year's April Elections. With two Selectmen's seats up for grabs in 2017 it could be a year of executive change for Westport.
Friday, January 13 – Speaking of passing the buck, Westport's Tax Collector announced that Third Quarter Real Estate & Personal Property Tax Bills are due on or before Wednesday, February 1, 2017.  Any payment made after the due date is subject to 14% per annum interest. 
There is no grace period.  New property owners may contact the Office of the Collector of Taxes at 508.636.1010 or email:
collector@westport-ma.gov if they did not receive a bill. 
Third and fourth quarter bills were mailed December 30, 2016. 
Office hours are Monday through Friday 8:30 a.m. to 4:00 p.m., and the first Monday of the month from 8:30 a.m. to 6 p.m.
Payment may be made in person at the office, by mail, or on-line at www.westport-ma.com using ebill.  There is a 35 cent per transaction fee using a checking or savings account. 
Credit card payments are accepted on-line only, along with a 2%-4% convenience fee.
Friday, January 13 – And since we're on the subject of taxes, Westport's assessors recently set the fiscal 2017 tax rate at $9.91 per thousand dollars of evaluation; that's 2 cents less than the fiscal 2016 assessment of $7.93 per thousand.
But before you throw your hands up in elation, property evaluations for many have gone up, so your net tax bill might be higher than last year.
Click here to learn more about Westport property taxes by visiting Property Tax 101.
Property taxes were originally $29.60 per thousand when first introduced in
1921, but that was before 100% evaluation was fully implemented in 1989, when the tax rate dropped to its historic low of $6.78 per thousand.
It has steadily gone up since then.
Assessors recommended and selectmen agreed to keep a single rate tax for both residential and commercial properties as commercial properties only represent about 3 percent of the total tax base, and the growth of commercial enterprises in Westport is encouraged by town boards, said Assessor Chairman Steven J. Medeiros.
Thursday, January 12 – Westport lost a local restaurant icon with the passing of Rita P. Lafrance on Wednesday, January 4th. The co-founder of White's Family Restaurant (White's of Westport) was 93.
Thursday, January 12 – Westport also lost former town building inspector Robert A. Maltais who passed away on Sunday, January 8th. Maltais was also part of the creation of the Westport Council of Aging which just celebrated their 20th anniversary. Read obituary.
Thursday, January 12 – Westport library's Helen E. Ellis showcase needs exhibits.  
Since 1993, works by area craftspersons, artists and collectors have been showcased at the Westport Free Public Library in memory of Helen E. Ellis, a Westport woodworker and artisan. 
Woodworking, paintings, crafts, pottery, quilting, knitting (just to name a few) and all kinds of collections (dolls, shells, etc.) are shared.
They are always looking for new displays. Please speak with a staff member if you have something to share.
Call 508.636.1100 or speak with a staff member at 408 Old County Road,
Westport.
Wednesday, January 11 – Frozen Westport to Flooded Westport in 24 hours?
Temperature swing of 50 degrees in in less than a day.
50 degrees today, 52 degrees tomorrow.
<![if !vml]>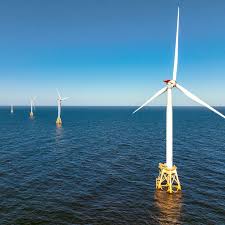 <![endif]>  <![if !vml]>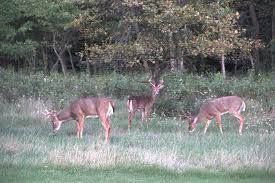 <![endif]>
Above, left: This morning at the Head. Right: Yesterday morning.
Photos | EverythingWestport.com
After spending all Sunday night salting, clearing and ultimately sanding Westport roadways, the Highway Department may now have to spend many more hours clearing storm drains and dealing with potential roadway flooding.
See video on
<![if !vml]>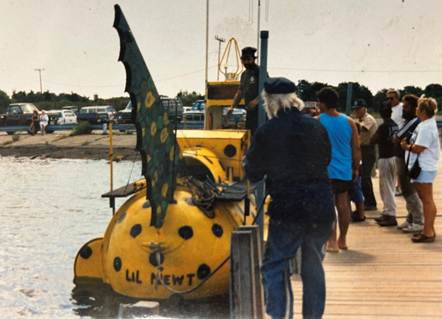 <![endif]>
New England weather can be capricious at best.
"We'll have potential problems with blocked storm drains which we'll have to watch out for," said Highway Surveyor Chris Gonsalves. "We'll deal with the problems when and where they happen. We're rested."
For all of the rest of us, dust off the golf clubs.
Tuesday, January 10 – When just one won't do, hire four! In the first robust move by Westport to better prevent farm animal neglect and abuse, Selectmen Monday night voted unanimously to appoint four new Assistant Animal Control Officers, positions which will require selectmen to forward their nominations to MDAR Division of Animal Health for their consideration and potential appointment as municipal animal inspectors.
<![if !vml]>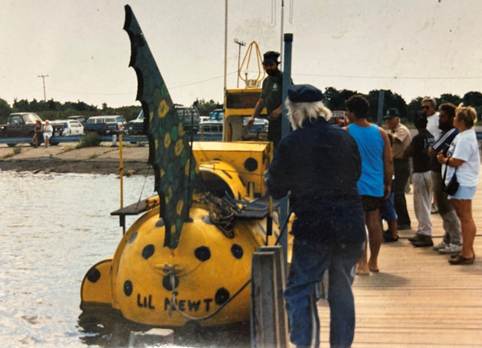 <![endif]>
Above: Handshakes all way round. Newly appointed Jenna Correira and Jessica Carvalho are congratulated by selectmen on their appointments. Not present were Lindsey Bamford and Elizabeth Corsi, also appointed.
Tuesday, January 10 – Bitterly Frigid, Frozen Westport. Westport is in the middle of a deep freeze, with single-digit nighttime temperatures and daytime temps not much better.
But wait a day.
Temperatures are projected at 45 degrees by midnight Tuesday, with rain starting noon on Wednesday accompanied by temperatures approaching 50 degrees; Thursday a high near 54.
It's never dull living in the northeast where weather is as fickle as it is unpredictable, and if you don't like it, wait a day, it will change.
<![if !vml]>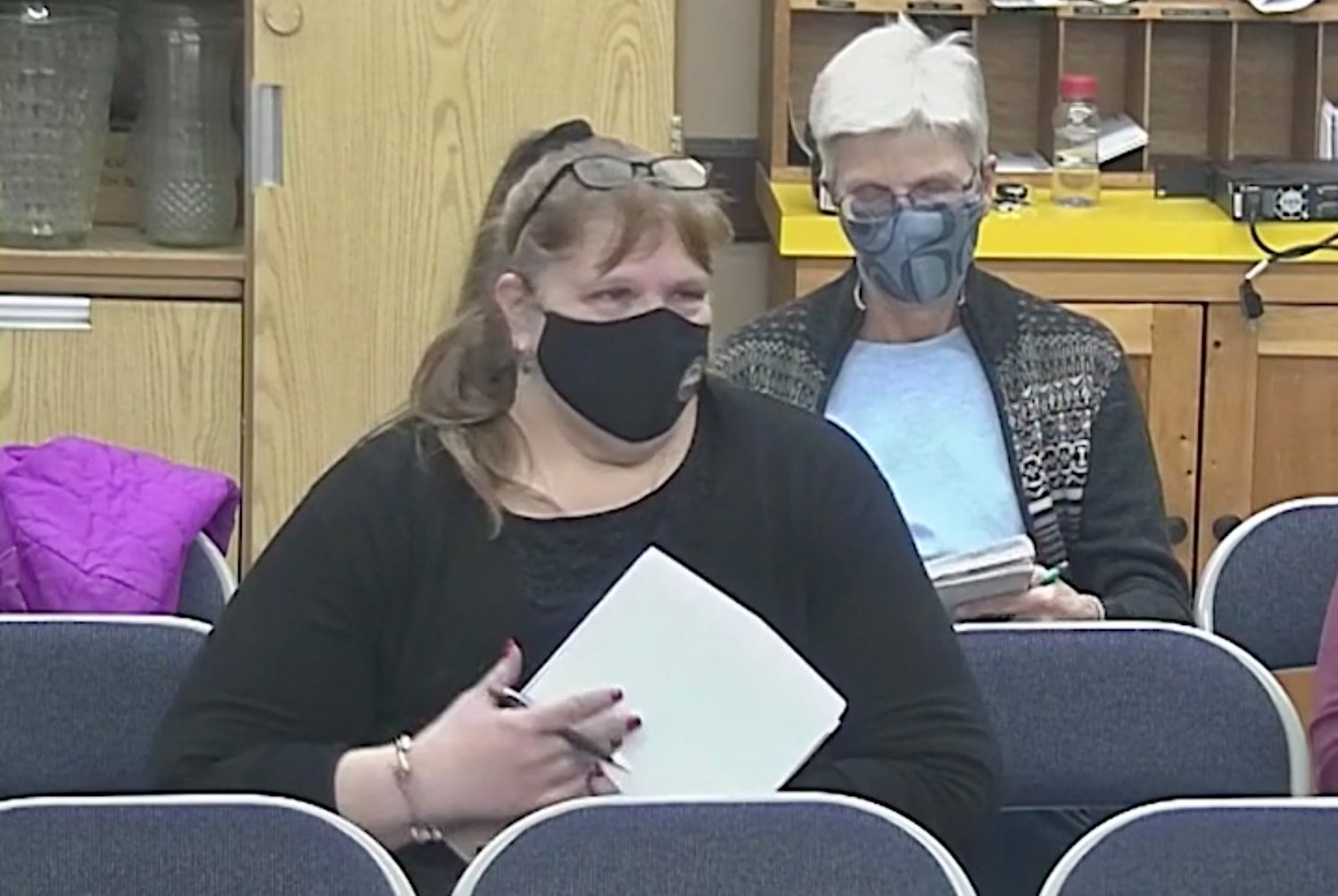 <![endif]>
Above: The East Branch north of Hixbridge Road is chocked Monday with ice floes and snow pack.
<![if !vml]>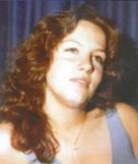 <![endif]>
Above: The Head of Westport under a mantle of snow and ice.
Tuesday, January 10 – Twice a No to F&R. F&R Auto Sales, the used car lot that consumers have long complained about and the Attorney General's office is suing, got the gavel last night as Westport selectmen refused to take action on owner Francisco Correiro's request to grant the embattled car lot a temporary Class II license to sell used cars. More later.
<![if !vml]>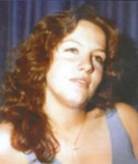 <![endif]>
Above: F&R Auto Sales' owner Francis R. Correiro (left,) denied last December 28th for a renewal of his Class II license to sell used cars, was once again turned down when Selectmen took no action on a new request to grant a provisional license based on improved performance in Monday night's Selectmen's meeting.
Photo | EverythingWestport.com
Sunday morning, January 8 – Winter storm Helena wallops Westport with a foot of snow.
On any given Sunday morning it would be wonderful to wake up to sunshine and clear blue skies.
On any given Sunday morning.
But not this Sunday morning as Westporters wake up to the aftermath of blizzard Helena, wake up to backbreaking work in 14 degree freezing temperatures, and wake to the prospect of ubiquitous snow removal everywhere they look.
Residents, start your tractors, snowblowers and plows, and shovel, shovel, shovel!
All photos by EverythingWestport.com
<![if !vml]>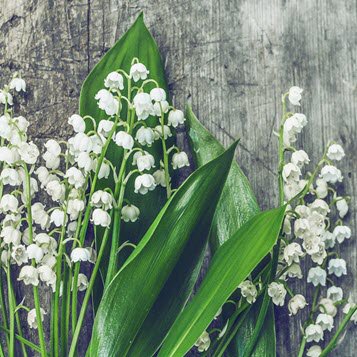 <![endif]>
Above: Winter storm Helena hits Westport Point where popular Henry the Swan and companion Henrietta hunker down near the Harbormaster's shack and sit out the blizzard.
<![if !vml]>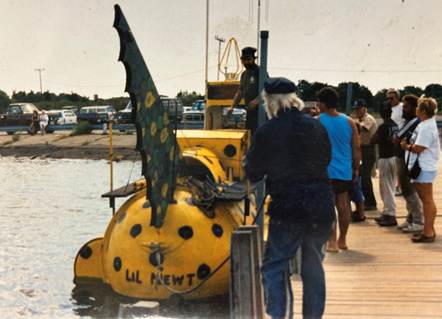 <![endif]>
Above: Adamsville Pond at the height of the storm.
<![if !vml]>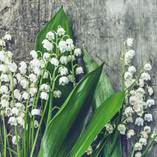 <![endif]>
Above: Adamsville Pond Sunday morning.
<![if !vml]>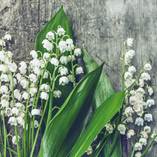 <![endif]>
Above: Peter is filling four gas cans Saturday evening at Cumberland Farms in preparation for the worst.
Click here for video of winter storm Helena's impact on Westport.
Saturday, January 7 – Westport Storm Warning posted at 8:20 a.m.
Winter Storm Warning issued by the National Weather Service as of January 07th at 4:25 a.m. EST until January 08th at 1:00 a.m.
The forecast has been downgraded with snow accumulation of 8 to 12 inches, but still a dangerous storm.
Winter Storm Warning from 7:00 a.m. Saturday to 4:00 a.m. Sunday for locations including East Coastal and interior Southeastern Massachusetts.
<![if !vml]>

<![endif]>Snow Accumulation of 8 to 12 inches on Saturday; heavy at times this afternoon and early evening, then tapers off by midnight.
Untreated roads will become snow covered and slick.
Visibility will be reduced. Travel will become hazardous as snow becomes heavy at times along with gusty northeast winds resulting in considerable blowing and drifting of snow.
Winds...north 10 to 20 mph with gusts up to 35 mph.
Temperatures in the low-20s tonight with a high of 29 degrees Saturday and a high of 24 degrees Sunday.
Hazardous travel conditions can be expected. (See story below.)
Travel will be slow at best on well treated surfaces, and quite difficult on untreated surfaces.
Only Travel In An Emergency. If You Must Travel...Keep An Extra Flashlight...Food...And Water In Your Vehicle In Case Of An Emergency.
Much of Westport area and SouthCoast received 4-6 inches of light and fluffy snow from a fast-moving storm Friday morning.
Parking bans Saturday in Fall River, New Bedford and Dartmouth.
Before traveling to an event check for cancellations or postponements.
Friday, January 6 – Breaking News! 10:30 a.m.  Westport Winter Woes. The new year's first snow storm is causing havoc on Westport streets, causing numerous accidents.
Slick road conditions caused by 3-5 inches of light fluffy snow packed down on warm asphalt by traveling vehicles is creating slick conditions, causing some unaware drivers to spin out and run off road surfaces.
First responders have their hands full this morning.
Town safety officers are advising caution when driving, and Highway Department crews, after clearing all roads, will sand every thoroughfare in town starting late this morning.
"We're going to sand all roads in town." Chris Gonsalves, Highway Surveyor.
Police said some parts of Route 177 are "like a skating rink."
Temperatures in the mid-20s are exacerbating the icy conditions.
More of the same expected Saturday with heavy snow in the forecast beginning at 10:00 a.m. with daytime temperatures in the mid-20s.
<![if !vml]>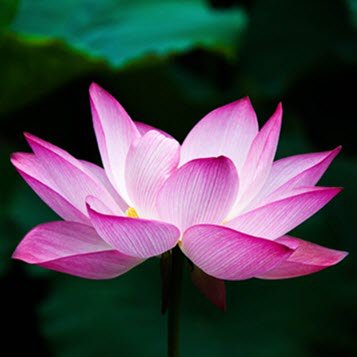 <![endif]>
Above: This late model sedan spun out on the north end of White Oak Run.
Photo | EverythingWestport.com
Drivers should exercise caution until becoming familiar with road conditions, especially after the first winter storm this year.
<![if !vml]>

<![endif]>
Above: This pickup travelling east on American Legion Highway spun out of control, driving across and off the road heading west.
Photo | EverythingWestport.com
A third accident, a minor fender bender between two vehicles on Route 6 near Supreme Gas occurred around 11:30 a.m.
Thursday, January 5 - Westport State Representative Paul A. Schmid III after being sworn in Wednesday, January 4th for the start of the 190th Session of the Massachusetts General Court in Boston. Shown with Rep. Schmid is Representative Carole Fiola of the sixth district.
Get back to work guys and make Massachusetts great again!
<![if !vml]>

<![endif]>
Thursday, January 5 - Macy's to close stores in Brockton, Taunton... but Dartmouth stays for now.
Macy's stores anchoring malls in Brockton and Taunton are among 68  <![if !vml]>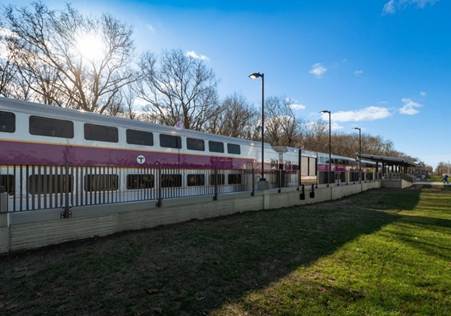 <![endif]>nationwide that are scheduled to go dark, eliminating about 160 jobs in the two struggling Southeastern Massachusetts cities.
Inset: Macy's in Dartmouth. Photo | EverythingWestport.com
The closings are part of a major cost-cutting move announced in August by the nation's largest department store chain. Twenty other Macy's stores in Massachusetts will remain open. The only other New England location slated to be shuttered is in Bangor, Maine. More.
Wednesday, January 4, 2017 – Our photo of the Week could also be our photo of the New Year as this young lady taking a leap of faith joins all of America taking a leap of faith with our newly elected federal government led by president-elect Donald J. Trump.
<![if !vml]>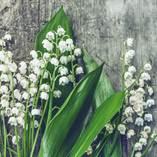 <![endif]>
Monday, January 2, 2017 – The family that plays together, plunges together! There was a swarm of polar and penguin plunges Sunday, and thousands took to the icy waters along the southcoast to bring in the New Year with a shockingly fresh perspective for 2017!
<![if !vml]>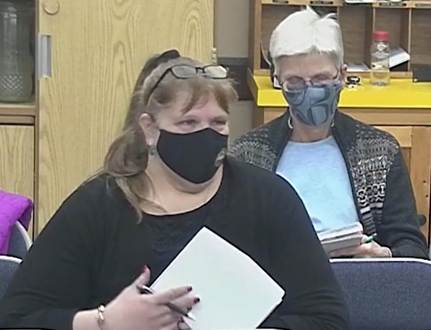 <![endif]>
Back Eddy Polar Bear Plunge. The 18th rendition of the Back Eddy's Polar Bear Plunge was a sellout with mild temperatures (41 degrees F) notwithstanding a severe wind chill from a brisk north wind (20 kt) that didn't deter many from taking the leap of misguided faith into the Westport River (44 degree water temperature.)
And believe you me; they come from miles around to take the dare of the chilly dip for a breathtakingly tasty Back Eddy brunch.
<![if !vml]>

<![endif]>
Above: Is this kid cool or what?
Photos | EverythingWestport.com
Penguin Plunge at Children's Beach. Since 1975 the Westport Penguin Plunge has sponsored a New Year's Day swimming event in Westport Harbor. The noon-time "run and splash" was next to the town beach, next to the Westport Yacht Club, on the river side of Cherry and Webb Lane. The sound of a hunter's horn launched the wave of hardy swimmers.
The young and not so young turned up to take a chilly dip down in Westport Harbor.
<![if !vml]>

<![endif]>
In......
<![if !vml]>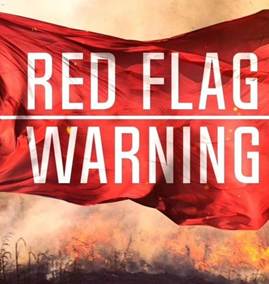 <![endif]>
....and out at Children's Beach!
Photos | EverythingWestport.com
Originally organized by Jonathon Paull, Fred Johnson, and Jack Dolan, the New Year's Day activity event has been an annual event ever since, raising money for charitable events.
More with video and photos later.
Friday, December 30 – FOWL newsletter released. The Friends of the Westport Library (FOWL) have released their first quarter 2017 newsletter.
Click here to read Fowl newsletter. Click here to read other local organizations newsletters.
Friday, December 30 – New Animal Action Committee jumps into action, albeit with caution.
<![if !vml]>
<![endif]> 
By Robert Barboza
Special Correspondent to EverythingWestport.com
WESTPORT – A new 12-member town committee has started meeting to discuss what steps the town might take to prevent reoccurrences of the animal abuse cases discovered at a tenant farm off American Legion Highway this summer. 
Selectman Shana Shufelt, elected as the chair of the new Animal Action Committee, said the group's goal was "to identify whether Westport needs to implement changes" in current health regulations, local licenses and permits for keeping animals, and other bylaws dealing with agricultural operations involving livestock of all kinds.
"This is not a policy-making group, but an advisory committee that would be meeting regularly to develop recommendations for possible regulations and/or bylaws that could be implemented by other town boards and departments." - Shana Shufelt
A total of 59 suggestions came from committee members and a crowded audience of animal advocates.
<![if !vml]>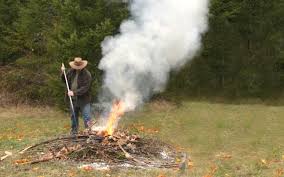 <![endif]>
Thursday, December 29 – Breaking News!  Westport Route 6 used auto sales outlet denied license renewal request. By an unanimous 5-0 vote, Westport selectmen Wednesday denied renewing F&R Auto Sales' Class II license, citing numerous complaints and trial court proceedings against the embattled used car dealership at 1052 State Road.
Used car lots are required to renew annually their Class II auto sales licenses.
Select board chair R. Michael Sullivan introduced a long list of complaints made to the Office of Attorney General, compiled by Town Administrator Tim King, which included 113 complaints involving automobiles purchased from F&R, prompting Sullivan to say that F&R has amassed more complaints than all the other Westport used car lots combined.
<![if !vml]>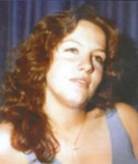 <![endif]>
Above: F&R Auto Sales' owner Francis R. Correiro (left) was denied a renewal of his Class II license to sell used cars at Wednesday night's meeting.
Photo | EverythingWestport.com
Despite a passionate and spirited defense of F&R's most recent business practices by Fall River Attorney Thomas J. Hallal who claimed the used car lot has reformed over the last few months and deserves a chance, Selectmen didn't buy it and reproved their bad employee practices with customers.
Selectwoman Shauna Shufelt pointed out that F&R didn't have a repair license and questioned how repairs can be performed there without one.
F&R's new business manager, Nelson Martinez (pictured right in above photo) since September claimed that he has shaped up the company and has had no complaints since his tenure began.
"F&R has amassed more complaints than all the other Westport used car lots combined." - Selectman R. Michael Sullivan
F&R Auto Sales made international news with the now infamous "pizza delivery guy abuse" scandal that was captured on their security camera and covertly released to the public.
The video went viral on the internet.
Selectmen have not completely ruled out granting a conditional license in the future; they requested that the company come back before them with proof of successful handling of all complaints, and a current positive track record that might convince them to issue a temporary or short-term license, giving the town a chance to review progress at the used car lot.
That may be a tall order as the complaints stacked up against the used car lot are numerous: "59 consumers complained of vehicle defects that impaired their use and safety; 17 consumers complained of vehicles that failed state required inspections; 12 consumers complained that F&R failed to provide required documents; 17 consumers complained that F&R retained their vehicles for repair but that problems persisted; 15 consumers complained that F&R refused to repair defective or inoperable vehicles; and 6 consumers complained that the business put inspection stickers on their vehicles without their permission."
The Westport Police Department conducted several inspections during 2015 and 2016 and reported violations on practices designed to protect consumers. Police also reported 26 complaint calls over the past year.
Related: WESTPORT - A used car dealership - which last year was the center of a firestorm when a video of an employee bullying a pizza delivery man went viral - is being sued by the state Attorney General's office for deceptive and misleading business practices after more than 100 complaints, court records show. Click here to read full article.
Thursday, December 29 – Breaking News! Westport TA Tim King stays put. Tim King will be celebrating the New Year in his current job as the thoughtful and effective Westport town administrator.
King was a finalist but was not selected by Eastham to be their new town administrator; the search committe deciding instead to keep things local by voting 5-0 on Wednesday to promote assistant administrator Jacqeline Beebe, succeeding 25-year veteran Eastham town administrator, Sheila Vanderhoef.
<![if !vml]>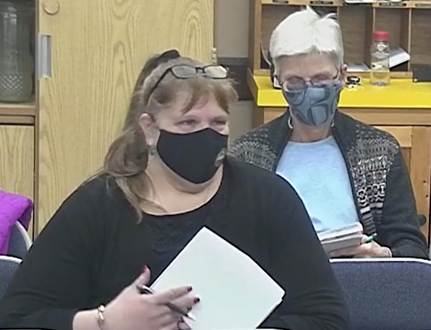 <![endif]>
Photo | EverythingWestport.com
Mr. King had wanted to move closer to his Harwich, Cape Cod home.
Westport Selectmen have said that they would like to extend King's contract beyond 2017, saying performance goals need to be negotiated.
Mr. King was hired in 2014 as Westport Town Administrator, replacing a retiring Jack Healey.
King's 30 years' experience includes his last job as Wellfleet's town administrator; Wellfleet is a lower Cape Cod town.
The Eastham search committee has chosen two finalists out of a field of 20 for the town's top job: current Assistant Town Administrator Jacqueline Beebe and Westport Town Administrator Timothy King.
Administrator Sheila Vanderhoef will retire March 17, 2017 after 25 years of service, said Dave Schropfer, chairman of the search committee.
Click here for Eastham's interviews of King and Beebe.
<![if !vml]>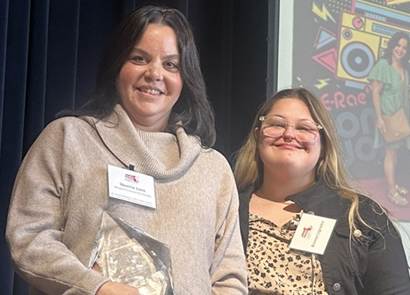 <![endif]>Wednesday, December 28 – Breaking News!  No retail pot just yet! Massachusetts State lawmakers voted today to delay the opening date for recreational marijuana stores in Massachusetts by half a year — from January to summer 2018.
The extraordinary move, made in informal sessions with just a half-dozen legislators present, would unravel a significant part of the legalization measure passed by 1.8 million voters just last month. About 1.5 million people voted against it.
Click here to read the full story.
Wednesday, December 28 – Major Loss of Westport Salt Marshes.
Reported by Molly Weiner, WFA summer intern.
The Westport Fishermen's Association, the Buzzards Bay Coalition, the <![if !vml]>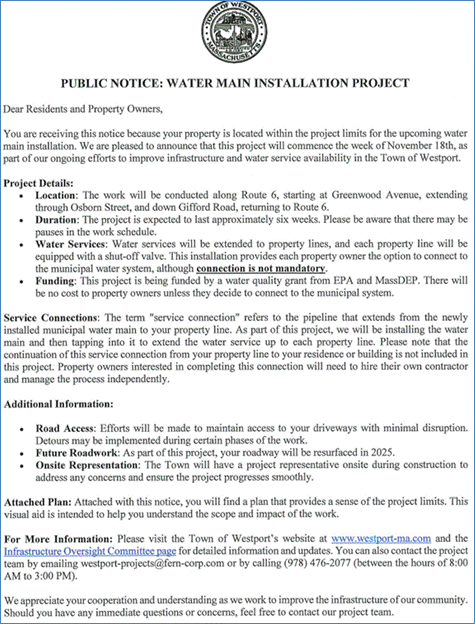 <![endif]>Marine Biological Laboratory Ecosystems Center (MBL), and the Buzzards Bay National Estuary Program partnered on a project over the course of the summer in 2016 to quantify salt marsh loss and identify any possible factors influencing the loss in the West Branch of the Westport River.
Above: The eroding marsh edge can be seen at Sanford Flat in the river's West Branch. Photo | WFA
The water quality of both branches of the River suffers from nutrient over-enrichment from various sources including septic systems, agricultural runoff, storm water, and lawn fertilizer. The potential factors affecting salt marsh loss in the West Branch of the Westport River include sea-level rise, hurricanes and nor'easters, nitrogen, and herbivory. Coupling the use of historical aerial images of the area as well as field work allowed for an examination of what role each factor is playing.
Wednesday, December 28 – Have tree, will travel? Hey all you <![if !vml]>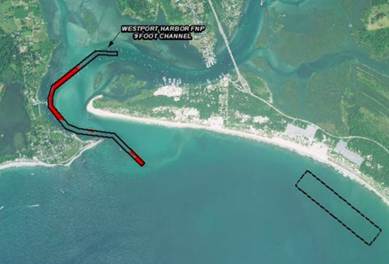 <![endif]> Westporters with real Christmas trees; when you're through with those evergreen symbols of Christmas gone by, you can dispose of them at the Transfer/Recycling Center on Hixbridge Road during normal business hours, which for this week will be only Saturday, December 31st.
The center is closed New Year's Day, but will reopen Monday, January 2nd from 8:30 a.m. to 3:00 p.m.
Trees can be deposited in a special dumpster at no charge until the end of January.
Tuesday, December 27 – Fallen branch <![if !vml]>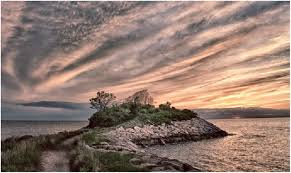 <![endif]>shuts down road, local power. The Westport Highway Department responded to a large, fallen tree branch Tuesday on Old Harbor Road, and needed the help of police and an electric utility company to clear it.
"We couldn't remove the branch until the power was shut off," Highway Surveyor Chris Gonsalves said.
The branch was tangled up in the power lines, and presented a real danger to department workers who had to remove it to open a portion of Old Harbor Road.
Photo | Chris Gonsalves
Tuesday, December 27 – Massachusetts minimum wage hike is, well, minimal!  Among other things, the new year will ring in a new minimum wage to Massachusetts.
It will be among the highest in the nation for the moment; minimum wage <![if !vml]>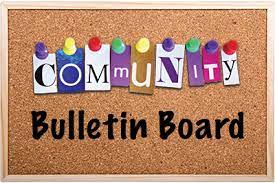 <![endif]>increases to $11 per hour on January 1, 2017.
But it will be quickly followed with steeper increases from Colorado, Oregon, Arizona, Maine, Washington, New York, California and the District of Columbia, all with hourly wage rates rising anywhere from $12.50 to $15.00.
Not to be outdone, Raise Up Massachusetts, an alliance of labor unions, community organizations and religious groups plans to file a bill in January to gradually raise the state minimum wage to $15.
Ok, so what do we do with all the current, more skilled employees who earn the higher new wage rates now when they see entry level jobs get automatic raises to what they are now receiving?
It is hoped that the proponents of higher minimum wages have put some thought into the incoming administration's plans to keep jobs from leaving America.
Sunday, December 25 – School price tag reaches $95.2 million.
Westport boards say school is a go; now the MSBA and the town's voters will have their say!
<![if !vml]>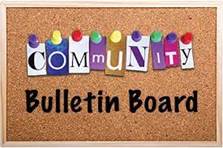 <![endif]> 
By Robert Barboza
Special Correspondent to EverythingWestport.com
WESTPORT – Unanimous votes from the School Building Committee, Board of Selectmen, and Westport School Committee on Dec. 21 endorsed the submission of a $95.2 million "preferred option" plan for a new co-located junior and senior high school off Old County Road to the Massachusetts School Building Authority (MSBA) for review and approval.
Coming with the state approval would be an expected commitment of an estimated $39.4 million in construction reimbursements for an 185,610 square foot joint middle school and high school built at the site of the closed Westport Middle School, contaminated with PCB materials. <![if !vml]>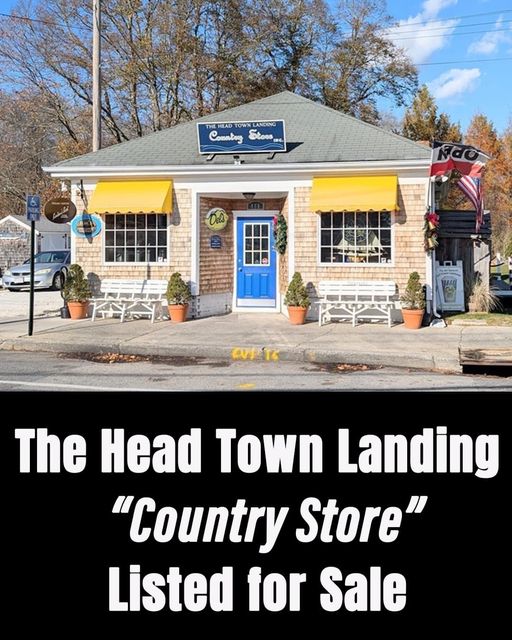 <![endif]> 
with photos and architectural plans.
Friday, December 23 - Expertise sought before Westport health agent role filled. Selectmen are proceeding with caution before filling the next senior health agent position.
The board has delayed finalizing the job description, and Selectman Antone Vieira Jr. advised forming an ad hoc committee and calling on health professionals within the community to help selectmen formalize a job description. Selectmen cautioned against "business as usual," after they recently cut ties with longtime Senior Health Agent James Walsh.
<![if !vml]>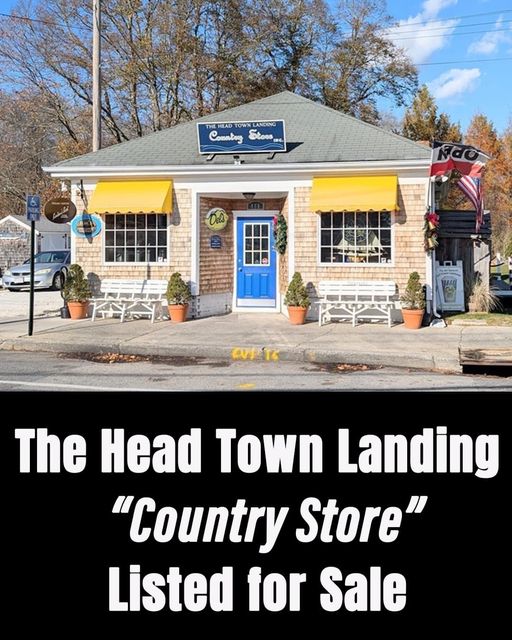 <![endif]>
Editor's note. Westport Selectmen will meet Wednesday, December 28th to review and discuss the posting of the Sr. Health Agent position to replace James Walsh after he resigned several weeks ago.
Thursday, December 22 – Westport Board of Health members followed up yesterday with a successful inspection of the American Legion Highway tenant farm after a previous effort last Thursday was blocked by lock and key.
BOH members John Colletti, Karl Santos and board chairman Bill Harkins were joined by Paul Halfmann of the Massachusetts Department of Public Health, Fall River Attorney Karen Benson with client Richard Medeiros, and a representative of Thor Technologies, an extermination company, made a scheduled 10:00 a.m. inspection of the site described by the media as the worst animal abuse case ever in the northeast.
The group was able to inspect all the lots and will provide a report to Selectmen next week.
<![if !vml]>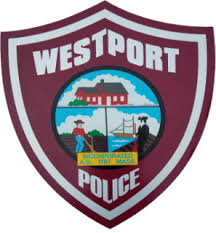 <![endif]>
Above: Condemned structures at the tenant farm. Police Photo
A previous public health visit last Thursday by the board, also attended by Town Administrator Tim King and Animal Control Office/Animal Inspector Donna Lambert, was intended to confirm compliance with removing condemned buildings and ramshackle structures, clean up the accumulated filth and debris, check for any remaining animals on-site, and verify the results of a recent rat extermination effort.
Unable to gain access to many gated and locked lots, King and Lambert left in frustration when their request to cut the locks was denied by Attorney Benson citing those tenants still had active leases and the court had granted short stays to several tenants to comply with the BC Superior Court injunction granting town officials full access to the property.
<![if !vml]>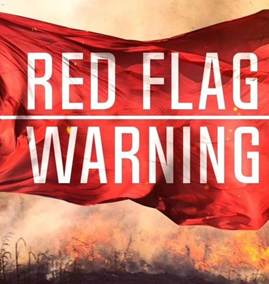 <![endif]>
Above: Last week's inspection found evidence of fresh rat feces and some dead rats according to BOH members. Police photo
Reports of animals residing on the lots were greatly exaggerated as only a cat and duck were still on-site.
The cat was removed.
Thursday, December 22 – Fall River man goes on wild and whacky crime spree.
The partially-masked thief was foiled in a failed armed robbery attempt at Westport Apothecary.
Tuesday, December 13th was not one of Justin Tunney-Lassiter's better days.<![if !vml]>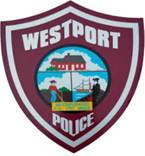 <![endif]>
In fact it couldn't have been any worse.
After fleeing the Dartmouth Target store in an alleged shoplifting incident, the Fall River man attempted to evade a mid-day police chase that started at Faunce Corner Road, and ended up in the Dartmouth Mall parking lot where pursuing police broke off the chase after the 29-year-old Tunny-Lassiter struck several cars and ran down a pedestrian while driving a stolen 2010 Dodge Caliber.
But the man on the run wasn't done yet. In fact he was just getting started, adding more felony acts to his resume.
<![if !vml]>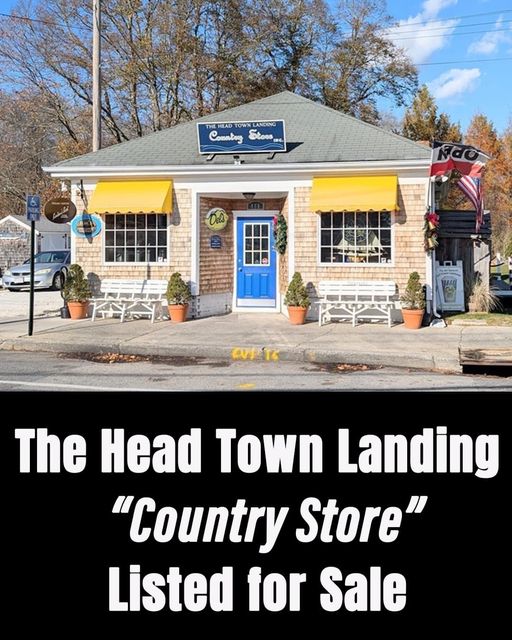 <![endif]>
Thursday, December 22 – Westport Jr/Sr High School architectural plans a go!
And they're going to the Massachusetts School Building Authority (MSBA) for their review and anticipative approval.
<![if !vml]>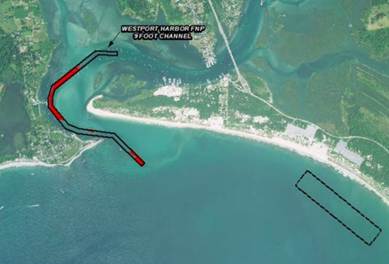 <![endif]>
Wednesday night, after a report from the school's project manager and architect, the School Building Committee, School Committee and the Board of Selectmen all voted unanimously to send the project's plans to Boston.
At stake is millions of dollars of state reimbursement (projected at $39 million) of the total cost of demolition and construction ($95 million.)
Click here to review latest OPM Monthly Project Report
for all the details. PDF
The new Old County Road school building would add $528 to the yearly tax burden of an average $400,000 Westport property over a period of 20 years; $468 for a period of 25 years, $440 for 30 years.
The school project has been amorphous from the start, shaping and reshaping architectural plans to reduce cost without losing basic functionality.
<![if !vml]>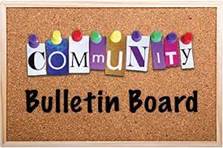 <![endif]>
Above: After a 90 minute meeting all boards voted unanimously to approve the plans for transmission to the Mass School Building Committee.
Photo | EverythingWestport.com
Wednesday, December 21 - Rochester road crews finish paving the Charlotte White and Main Road intersection today; Main Road in front of the Jr./Sr. High School and Old County Road are next up and last up for the year, says that master purveyor of all things pavement, Highway Surveyor Chris Gonsalves.
"Work should be completed today," Gonsalves said. "If not, then by tomorrow morning."
The $900,000 plus in Chapter 90 state money allocated to Westport this year went to good use as road resurfacing long overdue now gets its due, and despite the slight inconvenience to daily commuters, most Westporters are grateful. 
<![if !vml]>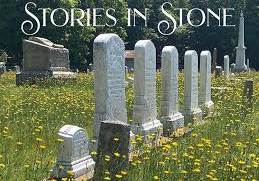 <![endif]>
Sunday, December 18 – Surfs up! The Dark Knight takes on Mr. Freeze as East Beach is battered with high winds and an even higher storm surge, creating ideal surfing conditions not to be ignored.
This guy seems to be in the groove as he's hangin' five down by the Life Saving Station!
<![if !vml]>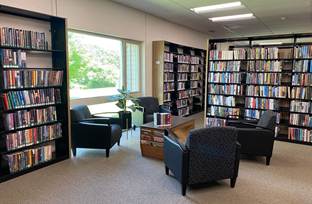 <![endif]>
Photo | EverthingWestport.com
There is a gale warning in effect until 5:00 p.m. this afternoon.
Seas in Buzzards Bay are 9-12 feet, ideal for surfing but a real threat to small craft and coastal erosion.
East Beach is getting whacked, but seems to be holding its own.
This afternoon expect SW winds 25 to 30 kt with gusts up to 40 kt. Patchy fog. Rain. Vsby 1 nm or less.
Tonight NW winds 20 to 25 kt with gusts up to 35 kt... becoming N 15 to 20 kt with gusts up to 25 kt after midnight. Seas 6 to 9 ft. a chance of rain.
Radical temperature swings from a low of 6 degrees yesterday morning to 55 degrees today, and plunging to a high of 29 degrees tomorrow.
The weather should make up its mind already!
<![if !vml]>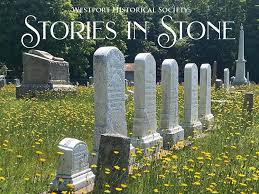 <![endif]>
Above: This seagull seems nonplused as waves pummel his perch Sunday morning. Photo EverythingWestport.com
Cobble was unceremoniously dumped by heavy wave action over East Beach Road, but otherwise very little erosion thanks to the Highway Department's efforts to protect the new asphalt surface.
Below: The road direction sign has it just about right as motorists
were forced to weave around the heavy cobble on East Beach Road.
Photo | EverythingWestport.com
<![if !vml]>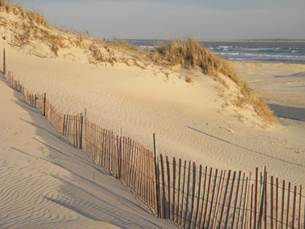 <![endif]>
Click here to watch video of winter storm creating Havoc on East Beach Road.
Previous  headline news continues below.