Local news you may be interested in.  Updated:  Friday, December 9, 2016
Photos/EverythingWestport.com except as noted
Visit our regularly updated Theater and Arts Section, and plan your early summer event schedule!
New galleries and art venues added for 2015. New Boston area concerts and theater venue added January, 2016!
<![if !vml]>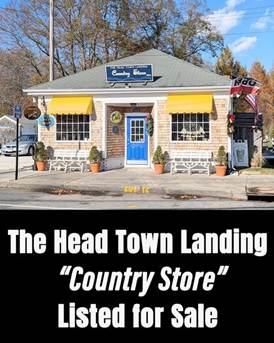 <![endif]>
View EverythingWestport.com videos on your mobile device and PC!
New! 12/02/2016 Click here to watch short video of Westport's fabulous new Winter Farmer's Market!
New! 11/14/2016 Click here to watch video of Veteran's Day Ceremony at Beech Grove Cemetery.
11/06/2016 Click here to watch video of Selectmen's recent response to animal abuse critics.
<![if !vml]>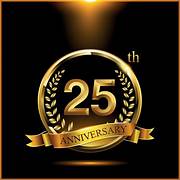 <![endif]>   <![if !vml]>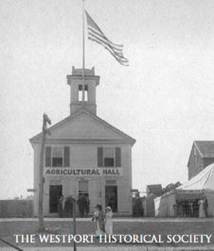 <![endif]>   <![if !vml]>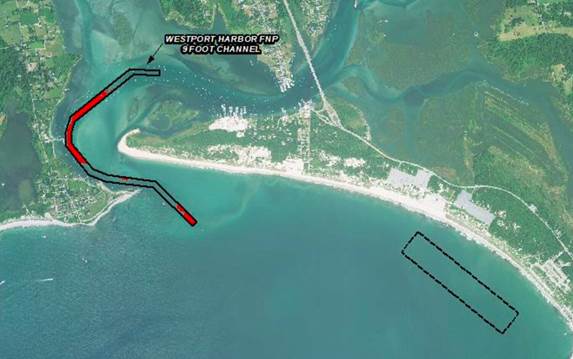 <![endif]>
Friday, December 9, 2016

 

Click here for today's event listings in and around Westport, MA!

Click here for upcoming theater and arts listings!

Updated Saturday, June 27, 2015

Friday, December 9 – State Fire Marshal blames deaths on CO <![if !vml]><![endif]>fumes. In yet another tragic reminder of the importance of carbon monoxide detectors and fire/smoke detectors installed in residences, an Acushnet man and his 9-year-old son were overcome Wednesday morning by carbon monoxide fumes leaking from a gas furnace, killing them both in their 1994 Buttonwood Lane home.

Click here to learn how to keep your home safe.

Fire Chief Kevin Gallagher said at a press conference that CO levels inside the house in places were as much as 100 times the threshold for setting off an alarm.

The Fire Marshall said that the house had no carbon monoxide detectors, and the wall mounting plates were there for smoke detectors but the detectors were gone.

<![if !vml]><![endif]>

Thursday, December 8 - New Mystery Photo posted today at 11:10 a.m.!

Mark Roy of the Westport Cemetery Department is cutting off all the branches on these "bone trees."

<![if !vml]><![endif]>Now, before you get all excited about winning a $25 gift certificate to Partners Village Store because you know the location (everybody knows it's Beech Grove Cemetery,) or some of you may even know the genus of the tree (catalpa tree); that is not the mystery in this photo that will win you a certificate.

What will win you the gift certificate is why Mark is pruning all these catalpa trees to the nub, and what the pruning method he is using is called.

The first person to correctly guess the why and the what gets to visit Partners Village Store in Westport $25 dollars to the better.

What will win you a gift certificate is why Mark is pruning all these catalpa trees to the nub, and what the pruning method he is using is called.

Click here to take your best shot at correctly guessing our latest mystery photo!

Wednesday, December 7 – Today is the 75th anniversary of the attack on Pearl Harbor.

"America's enemies have changed over the past 75 years. But the fact remains, as President Reagan said when first proclaiming National Pearl Harbor Remembrance Day, 'there can be no substitute for victory' in the pursuit of peace," President Barack Obama said today.

<![if !vml]><![endif]>

Above: Smoke and flames rise from the USS Shaw in Pearl Harbor after the Japanese attack on December 7, 1941. The Japanese Imperial Navy launched the surprise strike on the US naval base at the harbor, located on the Hawaiian island of Oahu. The assault killed more than 2,000 Americans and destroyed a significant number of US battleships and airplanes.

"Over 2,400 American patriots lost their lives in the attack on Pearl Harbor -- military and civilian, men, women and children," President Barack Obama said in a statement.

"Their sacrifice galvanized millions of GIs and Rosie the Riveters who answered the call to defend liberty at its moment of maximum peril. In the hours after the attack, President Roosevelt promised that 'the American people in their righteous might will win through to absolute victory.' Thanks to the heroism of a generation, we did."

Wednesday, December 7 – First-term Board of Health (BOH) member Bill Harkins will take over the reins of the troubled board as he assumes the role of chairman.

Under fire from some selectmen, citizens groups and animal activists, Dr. John Colletti has stepped down as chairman and assumed the post of secretary.

Karl Santos remains as vice-chair.

First-term member William (Bill) Harkins was tapped to be chairman by board members Colletti and Santos at this week's 'off-week' Monday meeting at the Town Hall Annex.

"I appreciate the board's faith in me as its new chairman, and will do my best to get through this situation which has affected so many. It's my sincerest wish that people will be patient through the process." Bill Harkins

The board will next meet at 7:00 p.m. next Monday, December 12th at the Town Hall Annex.

Harkin's first challenge will be to hold tenant farm landowner, Richard Medeiros' feet to the fire to comply with town board's orders to tear down the property's condemned structures, confirm rat extermination completion, and visit the site on Thursday to insure no animals have been returned to the site (suspected by some) as ordered by a temporary injunction granted to the town.

Medeiros' lawyer, Karen Benson provided information to the BOH last week that the extermination was completed, but couldn't confirm the buildings were removed, or that the land was free of any farm animals.

<![if !vml]><![endif]>

Above: Bill Harkin being sworn in by Town Clerk Marlene Samson last April. Photo | EverythingWestport.com

Harkins takes over at a time when Westport is grappling with the largest animal abuse case ever reported in the northeast, and its attempts to implement measures to insure cruelty cases like those unearthed at the 465 American Legion Highway location will never happen again.

Most town officials feel formal tenant farm regulations are needed, and that better oversight by experienced municipal animal inspectors is a must in detecting and deterring improper conditions during the annual farm animal census.

Selectmen have already implemented measures such as having the town's animal control officer report directly to the select board, requiring that the animal control officer be a municipal animal inspector (animal inspectors report directly to the state), and authorized the hiring of part-time animal control/animal inspectors to assist the animal control officer.

Selectmen recently removed the nominating authority of municipal animal inspectors from the Board of Health, and conveyed that responsibility to the Selectmen.

The state's MDAR Division of Animal Health actually appoints and trains municipal animal inspectors under the direction of Division of Animal Health Director, Michael Cahill who can be reached at 617.626.1794 for anyone interested in learning more about farm animal inspection.

Sunday, December 4 – Stop the Insanity, Westport! is a newly formed citizen's group composed entirely of registered Westport voters.

Their purpose is to ensure that the atrocities committed on the Medeiros' tenant farm, where 1400 animals were discovered living in squalid conditions, never happen again.

They attend Board of Selectmen and Board of Health meetings to demonstrate citizen interest in the issue to our town leaders, and are lobbying hard for changes in town rules and regulations regarding the treatment of animals, especially on tenant farms.

They are seeking out and will actively campaign for highly qualified candidates to run in town elections this Spring; they will make a difference in the lives of animals in Westport.

Stop the Insanity, Westport! will begin distributing a newsletter that will go out via

email. They encourage all concerned citizens to sign up.

Stop the Insanity, Westport! will begin distributing a newsletter that will go out via email. This newsletter will update residents on the facts about the animal abuse case, including a timeline of past events and updates about future meetings and hearings that relate to the animal abuse issue. Only verified facts will be included. We anticipate the newsletter will go out weekly. If you would like to be included on the distribution list please e-mail Insanitywestport@gmail.com.

Saturday, December 3 – Westport selectman involved in car rollover on State Road. Selectman Craig Dutra was spared serious injury Friday morning when his SUV traveling westbound on Route 6 rolled over trying to avoid a vehicle that pulled out in front of him.

<![if !vml]><![endif]>

Photo | Westport Fire Department

Police said Dutra was wearing his seat belt which probably saved him from serious injury.

There is no report of any other occupants in Dutra's vehicle, or any information about the other vehicle involved in the accident.

Westport police are investigating; there is no information as of yet of any charges being filed in the accident.

Dutra swerved to the left to avoid a vehicle cutting in front of him from the maple Street cutout as it pulled out to head westward, causing Dutra's car to run over the median strip and roll over onto the eastbound lane of Route 6.

The Westport Fire Department responded to the accident scene. There is no report of anyone being transported to the hospital.

Dutra is Vice-Chairman of Westport's Board of Selectmen.

Saturday, December 3 – Our Photo of the Week! Those restoration guys down at the Head are showing off their vintage carpentry skills as they begin to wrap up the circa 1813 powder house renovation.

Nathaniel and Brock have applied their deft touch to nailing up exterior Atlantic white cedar wall shingling and side boards, Alaskan yellow pine roof shingles, cedar ridge boards and a fabulously recreated entrance door with hinge and rasp hardware by Westport's antique blacksmith Tony Millham.

<![if !vml]><![endif]>

Above: Brock works at shingling the powder house's exterior walls with Atlantic white cedar. Photo | EverythingWestport.com

 

Saturday, December 3 – Blue skies smiling at me! Lots of fun activities today in and about Westport, with terrifically sunny weather to boot. Get out and enjoy the weekend – possible snow Monday!

Westport Winter Farmers Market, Erikson Florist's open house weekend, Westport Art Group's Holiday show,  WES/MAC PTO Holiday Craft Fair, Holly Fair at the Point Church,  Amicable Church Holiday Bazaar, make Christmas decorations at the Westport Free Public Library, and purchase your holiday tree at Allens Pond Sanctuary to mention a few. All are listed with more under

Happening this weekend in Westport.

Thursday, December 1 - Breaking news. 8:15 a.m.  Westport senior health agent, James (Jim) Walsh resigns from the Westport Board of Health Department.

After 30 years of working for the town, Walsh was given the option of <![if !vml]><![endif]>resigning rather than facing disciplinary action or dismissal for his alleged role in overlooking Westport's horrendous animal abuse case.

Inset: Westport Senior Health Agent James Walsh.

Photo courtesy NBC TurnTo10

Those who knew Walsh said he will be a hard man to replace.

"To lose his knowledge and talent as a senior health agent is sad," one town hall employee said. "He didn't do anything wrong as a (senior) health agent. He was a volunteer animal inspector and it's unfortunate he was blamed for the mess up on that farm."

Walsh was accused of taking a yearly farm animal census after his municipal animal inspector status was revoked by the state, and of ignoring public health issues at the Medeiros tenant farm.

"Jim had experience in conservation and no one knows more about Westport land than Jim."

Board of Health Chairman Dr. John Colletti, echoing the sentiment of many Westporters, said, "I am sorry to see him go."

Walsh was suspended with pay last August after accusations of improperly conducting animal inspections after he was previously removed from the position of municipal animal inspector by MDAR Division of Animal Health's Dr. Dennis Cahill.

By a prior agreement, Santos and Colletti were not performing animal inspections; they had originally committed to handling only rabies cases when Walsh was unavailable to do so.

Tuesday night's executive session lasted untill midnight.

After later consideration of his options, Walsh resigned Wednesday morning.

No announcement was made by selectmen concerning Walsh's replacement.

Landowner Medeiros asks court for injunction continuance. On Thursday, November 8th the Court held a hearing on the property owner's request to continue a Preliminary Injunction hearing; after hearing, the Court granted the continuance to Wednesday, December 7th at 2:00 p.m. in New Bedford and issued a temporary order requiring the defendant to remove all animals owned by him and any third party under his control, and orders the immediate cessation of use of the buildings at the (American Legion Highway) property.

Tuesday, November 29 - Occupy Board Room! Animal abuse advocates overwhelmed last night's 6:00 p.m. Selectmen's Meeting, with over 70 residents and advocates crowding the Westport Town Hall's second floor meeting room and spilling out into the hallway.

The protestors honored Select Board Chair R. Michael Sullivan's request for order, allowing a few to speak before beginning the meeting's scheduled agenda.

<![if !vml]><![endif]>

The 7:00 p.m. Board of Health meeting wasn't so fortunate.

The protesters' spokespersons demanded accountability and the immediate resignations of health board members Dr. John Colletti, and Karl Santos.

Both refused to resign.

The television reporters asked if they would resign.

Both again said no.

More later today with photos and video.

<![if !vml]><![endif]>

Above:  From the left: Karl Santos, Dr. John Colletti, and newest board member William Harkins. When pressed by both protestors and the press, members Colletti and Santos refused to resign.

<![if !vml]><![endif]>

Above: The local new stations pressed board members Santos and Colletti if they would resign. They both said no and, after refusing to answer further questions, left the meeting room.

Sunday, November 27 – The lack of common sense is not a convictable offence. But clearly, regulation of tenant farming is needed, along with permitting and periodic inspections by professionals.

Tomorrow night, protestors will ratchet up their rhetoric in calling for local and state personnel resignations over Westport's tenant farm animal abuse allegations.

Animal advocates plan to attend Monday night's Westport select board and health board meetings to demand that two elected health board officials resign.

The founder of Protest Westport Tenant Farm, Roxanne Houghton along with member Jodi Greenleaf will demand the resignation of health board members Karl Santos and Dr. John Colletti.

They will call on fellow protesters to attend the meetings at 6:00 and 7:00 p.m. respectively, and call for the officials to step down - elected officials can't be fired by selectmen.

Join the Westport conversation is tracking the progress of the investigation, and interested parties can follow their FaceBook page for updates on the animal abuse saga.

Close to 1,000 animals were removed in July from the 70-acre American Legion Highway tenant farm by the American Society for the Prevention of Cruelty to Animals (ASPCA.)

Ms. Houghton is also asking the state to investigate the Massachusetts Department of Public Health and possibly dismiss director Michael Cahill.

From what has been apparent so far, it appears the state has to share a preponderance of the blame as they are the primary body for monitoring farm animal health, and Westport's municipal animal inspectors are appointed by and report to the state.

Westport town administrator target of protestors' ire.

Town Administrator Timothy King, also finding himself under suspicion by protestors, said he has investigated whether wrongdoing occurred among town officials, but possible disciplinary action against a town employee prevents him from sharing any information at this time.

Look for fireworks Monday night!

Thursday, November 24 – State shuffles away from oversight accountability in Westport's animal abuse case.

Some town and state officials knew about the conditions at the American Legion Highway tenant farm 15 months before officials took action, both Town Administrator Timothy King and other authorities have revealed.

The news has sparked outrage among protesters of the 465 American Legion Highway farm, which in July was found to have deplorable conditions, including structures that were later condemned by the building commissioner, neglected animals, dead animals, and a rat infestation, among other issues.

<![if !vml]><![endif]>   

Wednesday, November 23 – A pressing engagement on State Road. An older Nissan truck that was waiting to make a turn through a median strip opening on Route 6 was crushed just after dark in a bruising rear-ender, sending the driver to the hospital with injuries.

<![if !vml]><![endif]>Photos | EverythingWestport.com

The vehicle that struck the small pickup travelled further down the road before stopping, strewing wreckage all over the busy state highway.

Multiple police cruisers and a Westport Fire Department ambulance responded to the call.

Deer versus car! At the same time a Westport woman travelling north on Horseneck Road near Fisherville Lane had a run-in with a deer.

Two deer ran across the road directly in front of her Jeep Cherokee, causing her to quickly brake.

A third deer, apparently a little slower than the first two, smashed into the driver's door, getting its head stuck in the left front wheel well.

Freeing itself, the animal fled the scene with a bruised ego and a little less hair that was torn out and left hanging from the front wheel and lower door panel.

<![if !vml]><![endif]>

Above: This Jeep Cherokee got the worst of an encounter with a wayward deer last Wednesday on Horseneck Road, Westport.

The responding Westport police officer said about 10 deer strikes a week are reported at this time of year.

Shorter days with a bright sun lower in the sky are taking its toll on folks returning home from work, and on deer trying to cross a road in the dark.

Wednesday, November 23 – Head of Westport bridge gets a once-over (and under!) inspection. You may be wondering what the two MassDOT trucks were doing this morning at the Head Public Landing.

"Just a periodic bridge inspection," said one of the two yellow-vested bridge inspectors. "Federal requirements call for an inspection every two years."

<![if !vml]><![endif]>

Above: Old County Road bridge over the East Branch at the Head of Westport gets a state safety inspection.

Photo | EverythingWestport.com

"This bridge has no load posting limit, so there are no issues here," he said.

MassDOT's bridge inspection program was developed to meet the Federal Highway Administration's (FHWA) guidelines as described in National Bridge Inspection Standards (NBIS).

The FHWA traces its roots to the bicycle craze of the 1890s, and has since helped the U.S. become the most mobile country in history.

More recent headline news continues below.

<![if !vml]><![endif]>

Bulletin Board

Westport, MA

Click here to see all events happening today in and around Westport, MA.

Weekends through the end of December! Erickson's Florist open house this holiday season.

Join them for their annual Holiday Open Houses each Friday, Saturday, and Sunday until Saturday, December 24th. Holiday arrangements, festive decor, antiques, gifts, tree trimming, wreaths and more....

<![if !vml]><![endif]>

Specializing in weddings and special occasion decor with over 35 years serving Westport and surrounding communities. They deliver!

For more information call 508.636.5990.

Erikson's Florist, 609 Old County Road, Westport.  Holiday hours:  M-F 9-6, Saturday 9-6 and Sunday 9-6.

Happy Hosta PopUp Shop at Haskell Public Gardens open through Saturday, December 17th.

Haskell Public Gardens has opened a holiday pop-up shop. The shop will feature local nature-inspired artisans mastering in painting, stained glass, pottery, sculpture, and more. Along with unique gifts, the Happy Hosta will feature wreaths, plants, and must-have garden tools for your favorite gardener. 

<![if !vml]><![endif]>

Top of Form

Bottom of Form

Regular store hours begin in November and go through December 17th: Wednesdays 11am-6pm, Thursdays 11am-7pm, Fridays 11am-6pm, Saturdays 10am-3pm.

The shop is located at 777 Shawmut Avenue in New Bedford. Parking is available on Shawmut Avenue and in the small parking lot on Loftus Street.

Upcoming Holiday Dinner Shows & DJ Parties at White's and Rachel's!

Featuring their Holiday Buffet! Schedule starts with:

DJ Jason Mello's - "The Ultimate Ugly Sweater Party!"

Rachel's Lakeside - Friday, December 2 - $39 per person.

The Edwards Twins - "Holiday Spectacular"

White's Of Westport - Sunday, December 11 - $49 per person.

...and Many, Many More!

Click here for their entire list of Holiday Shows! PDF

Saturday. Purchase a Tree For the Holidays on Saturday, December 10th.

Cut Your Own Locally Grown Tree & Support Allens Pond! Purchase a Jordan Road grown and ready tree to beautify your home this holiday, thanks to the continued generosity of the Powel family. 100% of proceeds donated to the Allens Pond Wildlife Sanctuary.

When Can I Cut My Tree?

You can purchase your tree in person at the tree farm on Saturday, December 10th from 10:00 a.m. – noon. Trees are $50 each. Decorative greens will also be available, $20 per generous bunch.

Holiday Special Bundles:
Tree + Two Allens Pond Soup Mugs for $65; Tree + Two Allens Pond soup mugs + One bunch decorative greens for $75!

Directions: Take Horseneck Road to Barney's Joy Road towards Demarest Lloyd State Park. A mile before the park, turn right on Jordan Road. Go to the very end of Jordan Road and follow signs for parking.

Questions? Call them at 508-636-2437 or email: allenspond@massaudubon.org

Tagged trees must be cut and hauled by noon on December 10.

Click here for all the details.

Saturday! Westport ACE Hardware invites you to their Holiday Extravaganza on Saturday, December 10th.

 ACE is the holiday place and they invite you to help celebrate the holiday season at 593 American Legion Highway, Westport from 10:00 a.m. to 4:00 p.m.

Arts and crafts and snacks for the kids and great holiday bargains for the moms and dads.

Call 508.636.8853 for more information or any questions.

Saturday! Partners Holiday Open House!

<![if !vml]><![endif]>

Click on the poster for all the details.

Friday and Sunday! GTCC presents An American Christmas.

<![if !vml]><![endif]>

Click on above image to enlarge.

<![if !vml]><![endif]>

796 Main Road, Westport

<![if !vml]><![endif]>The Portuguese Kids at the Liberal Club on Saturday, January 14th.

Forever Paws Animal Shelter is excited to host a brand new show for The Portuguese Kids. The material is new for 2017 and is entitled, "I'm Not Yelling I'm Portuguese."

It will feature original, hysterical and live skits based on the antics of Portuguese life from the perspective of these popular entertainers.

The fundraiser will be held at the Liberal Club, 20 Star Street, Fall River. Doors open at 6:30 p.m. Tickets are only $20 and would make great gifts or stocking stuffers for anyone on your holiday shopping list. Or, just purchase them for yourself and have some great laughs!

For tickets call Gail, 508.678.0804, or purchase online at: www.Portuguesekids.com.

This show promises to be a sell out so get your tickets no before they are sold out.

Country Travelers announces their 2017 Schedule on Monday, December 5, 2016.

April 5th – 7th: Turning Stone Resort Casino/Bingo, Verona, NY. 3 days/2 nights.

 Day 1: $40 coin play or $30 Bingo dollars & $10 Bingo match, and $15 food coupon.

 Day 2: $40 coin play or $30 Bingo dollars & $10 Bingo match, and breakfast buffet.

Day 3: $25 coin play or $20 Bingo dollars & breakfast buffet (all bonuses subject to change.)

2nd day an excursion within area with lunch on your own for anyone interested.

$279 pp double; $379 single; $254 triple – full payment due no later than March 1, 2017.

Click here to view all their scheduled 2017 events.
Wednesday, November 23 – And speaking of bridge inspections, after two years of back and forth with the Westport select board, <![if !vml]>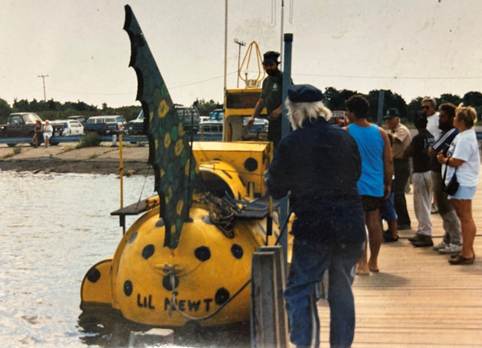 <![endif]>MassDOT has finally taken responsibility for the surface deterioration that has accelerated on 10 of the 30 concrete/steel-reinforced columns which support Hix Bridge, and has agreed to repair them at their cost.
Inset: Bridge support column which clearly shows grout deterioration.
MassDOT said lane closures were possible during repair, but the bridge would not be closed to traffic.
The bridge was rebuilt in 2005 under state supervision.
As recently as September, 2015 MassDOT had conducted a dive inspection, and reported they had no concerns about the bridge's safety, and "at this stage they (bridge columns) were not at the point where they need be to be repaired."
Click here to read their September 2015 report. PDF
They did, however, cite that the fiberglass jackets installed on some columns were "disintegrating or missing" and the exposed grout was "crumbly with laitance," a condition observed by the Westport Harbor Master and anyone else who cared to venture under the bridge for a look-see.
<![if !vml]>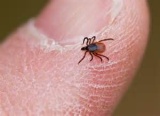 <![endif]>At a recent November 14th Selectmen's meeting MassDOT District 5 Bridge Engineer, Shane Sousa and Yihui Peter Wu, PhD, a CDR|Maguire consultant, admitted culpability for the faulty construction specifications given the contractors that eventually led to surface deterioration on some columns.
The state and the town both agreed that Westport owns the bridge, and that the maintenance to the columns would be a one-time repair by the state.
Sousa told Selectmen the patch-up would consist of steel jacket "clamshells" (example of clamshell jacket pictured right} installed around the defective columns, and the space between the jacket and column would be pumped free of water and then filled with an epoxy grout.
"The steel jackets would have a life of 50 years," Sousa told selectmen.
However, it appears the town is on the hook for any future repairs.
Monday, November 21 – Charlotte White Road gets shielded from stubborn stormwater runoff. Long a contentious area of excessive runoff that has eroded the roadsides west of Main Road along with other problems experienced on the timeworn country road - Westport has finally taken action.
The Highway Department has moved forward to install storm drains which should reduce roadside erosion, eliminate flooding of the northeast corner of the Main Road intersection during heavy rain, and reduce icy buildup in winter.
"Rochester Bituminous has been contracted to install the dozen or so 1600 gallon retention basins," Highway Surveyor Chris Gonzales said.
<![if !vml]>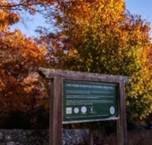 <![endif]>
Above: A backhoe dumps crushed stone around the drainage basin to encourage water absorption into the surrounding ground. Filtration mesh protects the basin and crushed stone from suspended solids leeching into the basins.
Photo | EverythingWestport.com
"Each drainage basin area will be protected from encroaching dirt and mud by a filtration mesh, and will further be encased with crushed stone to encourage absorption into the ground," Gonsalves said.
"Tibbets Engineering designed the drainage system to Mass Highway standards (MassDOT), and we get frequent status reports and meet with the (Tibbets) engineers in an oversight capacity," Gonsalves said.
Motorists should be aware of congested conditions during construction, but can look forward to smoother, drier and friendlier road in the future.
The Westport Highway Department has a full slate of road improvement projects for the remainder of 2016.
17 roadways from Adamsville Road to Velvet Avenue, which includes Charlotte White Road, are scheduled for paving improvements.
Click here to see if you live on one of them.
Saturday, November 19 – Local conservation group to create wildlife sanctuary in Westport.  The Richmond Pond Wildlife Sanctuary will help conserve habitat for the globally threatened Piping Plover, protect water quality, and preserve the scenic coastline of Westport forever, said the Westport-based conservation group.
<![if !vml]>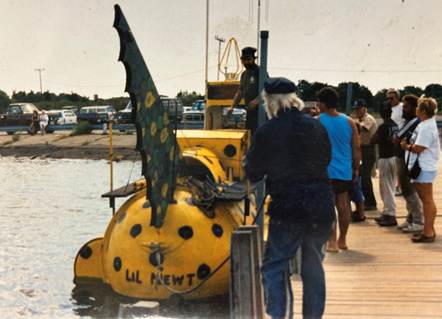 <![endif]>
Above: Richmond Pond  Photo | EverythingWestport.com
On Thursday, November 10th the Westport Land Conservation Trust (WLCT) finalized its purchase of the Catholic Diocese of Fall River's property off of Brayton Point Road, and plans to create the Richmond Pond Wildlife Sanctuary... more.
Friday, November 18 – Bridging the generation gap at the Westport Senior Center. They put puzzles together; they played bingo and did other fun activities.
In the end, a wide generational gap was bridged between Westport Junior/Senior High School students and seniors at the town's Council on Aging Senior Center.
"I have always liked helping those that needed help, or just needed someone to be there for them. So when I went to the senior center I had the idea that I would be helping people. Boy was I wrong — these people aren't needy, they are full of life, energy and spirit to keep going no matter what their condition may be." - Sam Vaughn
Students within the school's Advocats program visited the Senior Center throughout the month of October and learned invaluable lessons along the way. More.
Thursday, November 17 – Westport solar farm dedicated to the former ancestral Westport land owner and father of one of Westport's most prominent citizens.
<![if !vml]>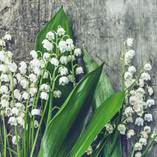 <![endif]>
Photos | EverythingWestport.com
A ribbon cutting ceremony was held today at the new Old County Road solar farm complex, where its owners formally dedicated the massive, passive 3.5 MW energy-producing facility to Cuff Slocum in honor of the 1700s Nantucket farmer who long ago purchased the land upon which the solar farm now sits.
Cuff, a freed slave, started his family of 10 on a property purchased with a handful (650) of Spanish-milled silver dollars, and now populated with 10,790 high-tech, ground-mounted solar panels.
More to come with video and photos.
<![if !vml]>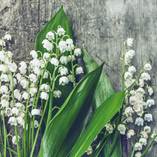 <![endif]>
Thursday, November 17 – All tenant farm animals are relocated, Westport police said. All of the more than 1,000 malnourished or neglected animals removed from an unsanitary Westport tenant farm have either been adopted or placed with rescue groups for adoption, and now law enforcement is focused on completing its criminal probe, authorities said.
<![if !vml]>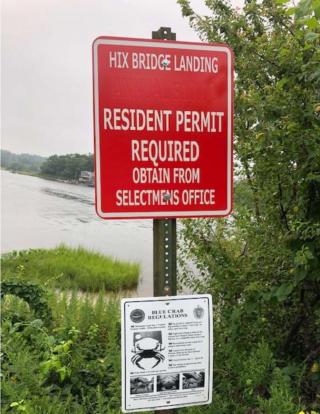 <![endif]>
Above: this Pine Hill Road rescue site is now vacant and being shut down, according to authorities.
Kelly Krause, spokeswoman for the American Society for the Prevention of Cruelty to Animals, said Wednesday that all the birds, pigeons, ducks, chickens, roosters, sheep, goats, cows, horses and rabbits have been moved from the ASPCA's emergency shelter on Pine Hill Road and placed in rescue facilities as far away as Colorado. More...
In other news, a temporary injunction recently granted to the Town of Westport now prohibits the return of any animals to the notorious American Legion Highway property, and forces the farm's owner to rid his land of all invading rats under threat of a steep monetary penalty, and to tear down or rebuild up to 75 structures.
No animals can be returned until the property is cleaned up, the investigation is completed, and any or all charges, if any, are filed against the individual(s) responsible.
Stay tuned folks; this story is far from over.  
Wednesday, November 16 – Westport Selectmen honor veteran, past post commander, veteran's advocate, and local variety store owner, Lino Rego.
With a tear in his eye, Westport resident Lino Rego, accompanied by wife Janet, accepted citations from the Board of Selectmen, State Representative Paul Schmid's office, and State Senator Michael Rodrigues for over several decades of selfless service to his country, to his fellow veterans and to his town.
<![if !vml]>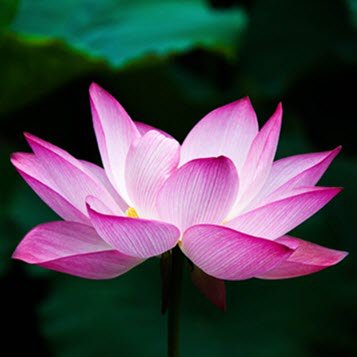 <![endif]>
Above: Mr. Rego (center) with wife Janet (to his right) accepts three citations at Monday night's Selectmen's meeting. Select Board Chair R. Michael Sullivan (just right of Mr. Rego) read the citation to the viewing and attending Westport audience.
Photo | EverythingWestport.com
"It was always service above self for Lino," the citation read, "as with his effort, and to his credit, of getting our community to recognize Leo St. Onge, who was a World War II veteran, hero, and Westport's most Militarily Recognized Solder of that era."
We salute you Lino, and may you have many decades of happiness in your new retirement home in Florida.
<![if !vml]>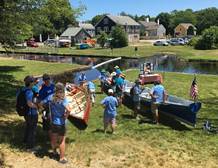 <![endif]>Wednesday, November 16 – WESTPORT – Westport students separated in new school building? The School Committee last week voted for the proposed new school building to exist as a co-located structure and not a co-mingled 5 through 12 building.
The decision will segregate younger middle school students from the high school students, if the town and the state approve plans for the new building. More...
Tuesday, November 15 – Breaking news 11:54 a.m. WESTPORT - In a surprise and shockingly sad announcement made today, WLCT Executive Director Ryann Mann has resigned, effective immediately.
The hard working and energetic Director will be missed by his many supporters.
Mann was the face of the WLCT for the last three years. <![if !vml]>
<![endif]>
Mann decided to resign immediately as the Westport Land Conservation Trust (WLCT) Executive Director to concentrate more time on his family.  The 120-mile daily commute, along with all of the responsibilities his position requires, is more than he can commit to as the father of a young son.  Ryan hopes to see many of the projects that WLCT currently has underway come to reality, including the plan to acquire the Saint Vincent de Paul Camp Property on Adamsville Rd., and will miss Westport.  WLCT wishes Ryan success in his next position and thanks him for his three years of service.
The WLCT will now move forward to hire an interim Executive Director for a 9-12-month period, as the organization manages its current projects and assesses it's staffing needs for the future.   
Any questions regarding WLCT current or future projects should be directed to Peter Woodhouse at 508.636.9228 ext. 5006. 
Sunday, November 13 - Breaking news! 1:20 p.m. Two-car accident on State Road sends one to hospital. At approximately 1:00 p.m. two 4-door passenger cars collided at the intersection of State Road and Washington Street as a late model Nissan attempted to cross the median strip and turn left (west) crashing into a westbound Toyota on State Road.
Multiple police vehicles responded immediately along with a WFD ambulance.
Police are investigating.
All the front and side air bags deployed in the Toyota.
The force of the collision drove the Nissan into a telephone pole, heavily damaging the vehicle's frontend.
The accident scene was quickly cleared of the cars and debris.
More as information becomes available.
<![if !vml]>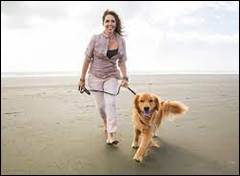 <![endif]>
Sunday, November 13 - Abused Westport animals 'fat and happy' at Tiverton farm.
More than a dozen animals are living the good life these days at West Place Animal Sanctuary.
A pair of alpine goats, Maggie and Sadie, were eager to greet their visitors, raising their heads over the fence and all too happy to have a sniff of a human hand or face.
"Happy" is the operative word here.
They are just two of more than a dozen animals living the good life these days at West Place Animal Sanctuary on Main Road after being rescued from deplorable conditions at the tenant farm in Westport in July. More.
Sunday, November 13 - Westport historical figure's homestead revealed after lost for hundreds of years. Paul Cuffe, a freed slave, became one of Westport's most prominent citizens in the late 1700s.
But nobody could quite figure out where he lived and built his whaling ships.
Until now.
EveythingWestport's special correspondent, Robert Barboza reports on the compelling story presented by Westport historians David Cole, Betty Slade and Richard Gifford at a special November 4th Westport Historical Society presentation. Read story now.
<![if !vml]>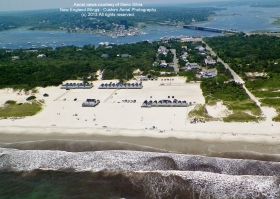 <![endif]>
Above: Susan Waters, a Wampanoag born and raised in Dartmouth learns more about early Cuffe-Wampanoag relationships in Westport.
Photo | EverythingWestport.com
Saturday, November 12 – Never forget our fallen heroes. Westport veterans, town officials and residents came out yesterday to  Beech Grove Cemetery under bright skies and brisk wind to honor the men and women who died while serving in the United States Armed Services.
Click here to watch video of Veteran's Day Ceremony at Beech Grove Cemetery.
The ceremony was opened by Lino Rego, past Post Commander of American Legion Post 145, who announced that this was his last ceremony as he is relocating out of state. 
He will be missed.
<![if !vml]>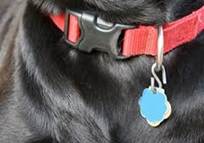 <![endif]>
Rego (pictured above) will be honored with a citation at this Monday night's Selectmen's meeting at Town Hall beginning at 6:00 p.m.
PTSD affects families as well as veterans.
Guest speaker, former Selectmen Richard Spirlet spoke of the terrible symptoms of Post-Traumatic Stress Disorder (PTSD) to returning veterans and, just as importantly, their families.
Special mention at the end of ceremony was made for one of Westport's residents lost in the last year, Luke Carreiro. A 2008 Westport High School graduate, Carreiro who served in Iraq for the Army died in North Carolina. Members of his family, including his mother, Marie, sister, Sydney, and father, Fernando, laid wreaths a wreath in his remembrance and honor.
<![if !vml]>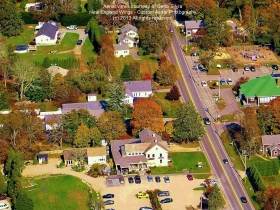 <![endif]>
The Vietnam Veterans of America Chapter #207 Color Guard did military honors at the Veterans section of Beech Grove Cemetery.
Veterans Service Officer Bradford Fish thanked all in attendance for coming out to support our veterans and the town in remembering the nations' fallen heroes.
All five selectmen and the town administrator were in attendance.
<![if !vml]>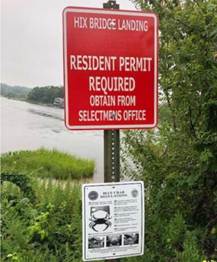 <![endif]>
<![if !vml]>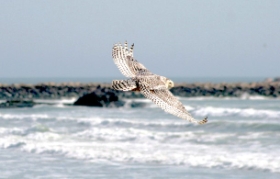 <![endif]>
Friday, November 11 – Local eateries providing free meals for veterans on Veteran's Day. As a way to thank local veterans and military service members, area restaurants are providing them with free meals or memberships on Veterans Day. Click here to see which establishments are honoring our veterans.
Friday, November 11 – Tiverton voters go all-in for casino!
Twin River Management Group easily won approval from the state of Rhode Island for a new casino in Tiverton, and then doubled up Tuesday by winning Tiverton voter support to build it.
The local vote on the question was 4,305 for the casino, 3,939 against.
State law requires the measure to pass first statewide and then locally.
<![if !vml]>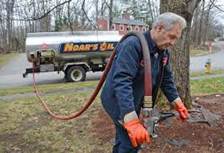 <![endif]>
With the passage of Question 1 on the RI state ballot and Question 8 on the Tiverton ballot, Twin River cashes in with its plans.
Twin River plans to build a 45 acre, $75 million casino complex right over the Westport border at the junction of William S. Canning Boulevard and Stafford Road.
Ante up Westport, ante up!
Friday, November 11 – Deer Crossing! In the second time in almost as many days, a motorcyclist from Florida was taken to St. Luke's Hospital, New Bedford, after a deer crashed into his bike on Hathaway Road, New Bedford Thursday, police said.
Police said the 53-year-old man, who was operating a 2008 Harley Davidson, was being treated for non-life threatening injuries.
At about 5:30 p.m. police responded to the area of 128 Hathaway Road, where the collision occurred. While the street is heavily traveled, the section where the accident happened is near some fields and not far from the New Bedford Country Club.
Thursday, November 10 – Westport honeybees may get a second chance of survival as Massachusetts legislators move to reduce neonicotinoid pesticides.
Following a settlement between Massachusetts Attorney General <![if !vml]>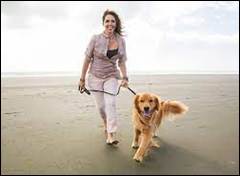 <![endif]>Maura Healey's environmental unit and Bayer CropScience, legislators are renewing their push for legislation to limit the use of neonicotinoid pesticides found in many lawn and garden products.
Westport beekeeper Lucy Tabit said, "It's a good start, but we have long way to go. Contact your legislators and get this bill on the statehouse floor for a vote! "
The AG's action highlighted the mounting evidence that this type of pesticide is contributing to an alarming global decline in bee populations.
"This settlement is yet another indicator of the growing consensus that these pesticides pose a threat to pollinators... more.
Click here for more past events and news you may have missed.
Find out about all local area upcoming events.
Click here for our weekly calendar!
See all theater and art events now!
<![if !vml]>
<![endif]>Sign up for our free email newsletter now!
<![if !vml]>

<![endif]>Want to make a comment, submit a correction, or report a news story or event of interest. We would be delighted to hear from you.
Send an email to:
EverythingWestport@hotmail.com.
If you are from the southcoast area, please feel free to email us any upcoming event you would like to submit.
<![if !vml]>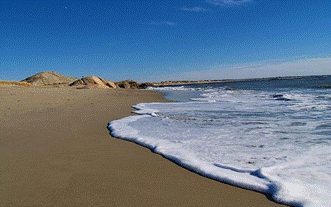 <![endif]>
EverythingWestport.com awarded All Star status for 2015.
"Last year, your outreach and engagement with your audience was exemplary. Stellar. Your customers noticed and responded positively. And we noticed, too. So we are thrilled to name you to our roster of 2015 All Stars!"- Constant Contact
Upcoming holidays and observances:
December 2016 Monthly Observances
Aids Awareness Month
Bingo's Birthday Month
Buckwheat Month
National Drunk & Drugged Driving (3D) Prevention Month
National Impaired Driving Prevention Month
National Tie Month
  National Write A Business Plan Month
Operation Santa Paws
 Safe Toys and Gifts Month
Spiritual Literacy Month
Take a New Year's Resolution to Stop Smoking (TANYRSS) Universal Human Rights Month
Worldwide Food Service Safety Month
 Youngsters on The Air Month
More.
Friday, December 9, 2016
International Anti-Corruption Day
National Pastry Day
Weary Willie Day
Cremation Day
Official Lost & Found Day
 Click here to check out all the daily, weekly and monthly 2016 holidays, notable events and celebrations, both official and unofficial. Great fun!
Today's Significant Events in History
Friday, December 9, 2016
536 Byzantine General Belisarius enters Rome while the Ostrogothic garrison peacefully leaves the city, returning the old capital to its empire.
1212 Frederick II (later also Holy Roman Emperor) crowned King of Germany in Mainz
1968 NLS (a system for which hypertext and the computer mouse were developed) is publicly demonstrated for the first time in San Francisco.
1990 Lech Walesa wins Poland's 1st direct presidential election in Poland
1992 Operation Restore Hope - US Marines land in Somalia
  View more Historical Events on this Day in History
Click here to view all scheduled Westport town board and committee meetings this week.
Click here to view all Theater and Arts events this week in and around Westport.
The Handy House opens for the Season on Saturday June 11, 2016
Throughout the summer Handy House will open on the second and fourth Saturdays of each month June - October from 10:00 a.m. – 4:00 p.m.
Westport Historical Society presents an exhibition – Room to Learn: Westport's One-Room Schoolhouses. Exhibition is ongoing: Monday and Wednesday from 10 a.m. to 4 p.m. at the Bell School, 25 Drift Road, Westport.
Contact The Westport Historical Society at 508.636.6011 and ask for Jenny. Email: westporthistory@westporthistory.net. Visit their website.
<![if !vml]>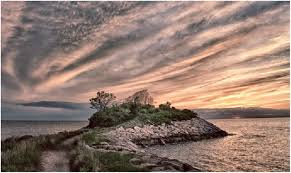 <![endif]>
Click here to take a virtual tour of their on-going exhibit.
Visit the Westport Historical Society website.
Like them on Facebook.
Click here to read their Winter, 2016 Newsletter.
Happening Today in and around Westport!
Today's events, listed below, you don't want to miss! Scroll down to view them all.
Click here to see all events this week.
Click here to see future events after this week.
Friday, December 9
Friday, December 9 - Aerobics at the Westport Senior Center from 8:30 to 9:15 p.m. Join aerobics instructor Wendy Sperduti-Ray for a fun fitness workout.  All are welcome. Call ahead to be sure the class isn't full.
Aerobics on Monday, Wednesday and Friday. For more information please call 508.636.1026.
** Attention all Aerobics and Stretch and Tone participants **
As of July 1, 2015 the cost for classes will be $35.00/month for Aerobics and $25.00/ month for Stretch and Tone. Call 508.636.1026 for all the details.
Friday, December 9 - Osteoporosis exercise at the Westport Senior Center. Mondays, Wednesday and Fridays from 9:45 - 11:00 a.m.
An exercise for people with or at risk for Osteopenia/ Osteoporosis. Participants will learn about osteoporosis and everyday activities that will improve their day to day lives. A physician form filled out by the doctor that states this would be beneficial is required. There are openings in the Monday, Wednesday & Friday sessions. For more information contact the Westport Council on Aging at 508.636.1026. The instructor is Florence Wypych.
Call 508.636.1028 for all the details.
Westport Senior Center, 75 Reed Road Westport.
<![if !vml]>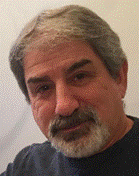 <![endif]>
Quilt ladies invite all to Friday meetings at Holy Trinity Church, 1956 Main Road, Tiverton from 10 a.m. to noon. A weekly hand quilting group. Pro or novice welcome. Come one time or every meeting! Bring your own project. For more information call Lynn Sluiter at (401) 635-8941, or email her at lsluiter@cox.net.
Friday, December 9 - The Westport Library book discussion group meets on the second Friday of the month at 10:30 a.m. in the meeting room at the Westport Free Public Library. There will be a different book to be discussed each month. New members are always welcome and encouraged to join.
This month's books discussion will be The Invention of Wings by Sue Monk Kidd. For more information email Denise Micale at dsmicale@gmail.com.
For more information on the Westport Library, call or click 508.636.1100, or visit the library's website.
Friday, December 9 – Tiverton Library Book Club meets the second Friday of each month at Tiverton Public Library, 34 Roosevelt Avenue, Tiverton.
The event is free and open to the public.
No registration is needed to participate. The book discussions at Essex are informal and include book reviews, additional information on topics related to the book selection and biographical information about the author and discussion related to the book. New members welcome!
Click here to see the book selection for the next meeting!
The Friday Morning group meets monthly at 10:30 a.m. at the Essex Public Library reference room. If you have any questions please contact Marian Kendricks 401.625.6796 ext. 10. Refreshments are served at the meetings. For more information about their reading groups go to the website.
T'AI CHI classes every Friday at the Westport Senior Center. Advanced 11:30 a.m. - 12:30 p.m.; intermediate 12:30 -1:30 p.m.; and basic 1:30 - 2:30 p.m.
<![if !vml]>
<![endif]>
T'ai Chi is the Chinese system of slow meditative physical exercise designed for relaxation and balance and health. The fee is $5.00 per session or $25.00 for 6 weeks. The instructor is Nikolas Ukleja. Please call 508.636.1026 for further information.
Senior Community Luncheon from 11:30 a.m. to 12:30 p.m. every Monday, Wednesday and Friday at The Little Compton Community Center, 34 Commons, Little Compton.
Join them for lunch as they enjoy our local catering. Some of the finest cooks in Little Compton are volunteering their time to prepare delicious meals for our seniors every Monday, Wednesday and Friday. Don't miss this opportunity to share good food with good friends in a friendly community atmosphere. 
$3 suggested donation for the disabled and seniors age 50 and over.  $6 suggested donation under age 50.
Please call to reserve at least 48 hours in advance. 401-635-2400. For more information call or click 401.635.2400 or email: 
sally­huntington@­lccenter.­com.
Ocean State Bridge Club meets each Monday and Friday at 12:30 p.m. at Sakonnet Bay Manor, 1215 Main Road, Tiverton. Call or click if you need a partner: (401) 862-2131 or Director@OceanStateBridgeClub.com  Cost is $6. A free lunch is served once a month by Sakonnet Bay Manor.  www.oceanstatebridgeclub.com. 
The weekly Bingo at the Tiverton Senior Center, 207 Canonicus Street, Tiverton.  1:00 p.m.
This event is free and open to the public.
For more information please call For more information please call 401.625.6790, or visit their website.
The Tiverton Public Library offers a weekly computer drop-in session that offers assistance with beginner computer Skills and Windows; the internet, on-line resources and social networking; Microsoft Office programs; downloading ebooks and audiobooks from the library; on-line job searching; and any other topics you may have a question about. All ages and skill levels welcome.
2 - 3 p.m. on Fridays. No cost.
Essex Public Library, reference room, 238 Highland Avenue, Tiverton.
For more information please call (401) 625-6796.
Friday, December 9 - Neal McCarthy and Friends Friday at Buzzards Bay Brewing, 98 Horseneck Road, Westport from 4:30 - 7:30 p.m.
Weekly on the same day until December 31, 2016.
Join the fantastic Neal McCarthy (and guests) for his weekly gig at our Tap Room and Brewers Garden. Our Food Truck friends will be on hand for all kinds of deliciousness.  Gourmet grilled cheese, Texan style BBQ and more!  Menu changes weekly. 508.636.2288
Friday, December 9 - Country Line Dance Lessons at St. John's Athletic Club, 1365 Rodman Street, Fall River. Mondays, Wednesdays and Fridays. $10 per person. Call 774.202.5543 for more information. 6:30 to 9:30 p.m. Visit their website For all the details.
Friday, December 9 - Karaoke every Friday night with Mariozations Studio from 6:30 to 11 p.m. The Knights of Columbus, 28 Fish Road, Tiverton.
Computer karaoke or BYO CD. Free admission; 50/50 raffle hosted by Jesse Bertholde. For more information please call 401.297.6604.
Friday, December 9 and  Sunday, December 11 –
<![if !vml]>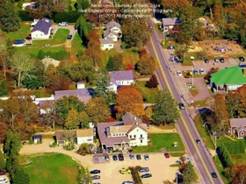 <![endif]>
Click on image to enlarge.
Friday, December 9 - Rehoboth Contra Dance. From at 8:00 – 11:00 p.m. Contra dance steps include a variety of international and couple dances, such as polkas and waltzes. All dances taught by caller.
Riptide (Glen Loper, Owen Marshall, Alden Robinson). Caller, Will Mentor. Beginners' session at 7:30 .p.m.
Dances are held on the 2nd and 4th Fridays of most months with a few dances on the 5th Friday of a month. Beginners of all ages, singles, couples, and families are welcome to attend. Partners not necessary. Dances begin at 8:00 p.m. and conclude at 11:00 p.m. General admission: $9.00; $8 for students; $5 for under-16s; $20 for families with children under 16; $5 for latecomers. Home-made tasty treats for the break are always appreciated.
The dances are at Goff Hall (home of Rehoboth's Blanding Library and the Rehoboth Antiquarian Society), 124 Bay State Road in Rehoboth, Massachusetts. Call Shawn at 508.252.6375 or e-mail her at shawnkendrick@comcast.net for more information or check the
Friends of the Rehoboth Contra Dance on Facebook.
Karaoke Night every Friday night from 8:00 to 12:00 a.m. at Bayview Holy Ghost Citizens Club, 66 Bottom St, Tiverton. The event is free and open to all. Weekly karaoke night with Rick and Joan.
Friday, December 9 - Pro Karaoke by Rick & Joan every Friday at the Liberal Club from 8:30 p.m. to 12:30 a.m.
20 Star Street, Fall River. No admission charge.
LePage's Seafood hosts Karaoke every Friday night at 9:00 p.m. at 439 Martine Street, Fall River. For more information please call 508.677.2180.
Friday, December 9 - Art Workshop with Lynne de Beer at Sandywoods Center for the Arts, 43 Muse Way, Tiverton. In the Blue Building.  10:30 - 1:00 p.m. Call 401-524-6504 for more information.           
Find out more about the above and other local area events coming up this week. Click here for our all of this week's event listings!
*  *  *  *  *  *  *  *  *  *  *  *
Tips for healthy and safe living.
Need Adobe Reader to view PDF documents?
Do you heat your home with fuel oil?
Then you'll want to review new safety standards for protecting against costly oil leaks that could be very expensive to remediate.
Click here  PDF to see how to protect your oil tank's fuel line as required by law. The Massachusetts Homeowner Oil Heating System Upgrade and Insurance Law requires you to upgrade your home heating system equipment to prevent leaks from tanks and pipes that connect to your furnace. By making a relatively small expenditure now, you can prevent a much greater expense in the future.
<![if !vml]>

<![endif]>Eastern Equine Encephalitis (EEE) positive mosquito findings in Westport and a widening swath through Southeastern Massachusetts.
Click here for more information and learn how to protect yourself from EEE.
Protect yourself and your family from smoke, fire and carbon monoxide poisoning in your home.
A defective or non-functioning smoke alarm almost cost a young Westport woman her life in a recent July 4th Drift Road fire. The house burnt to the ground but the woman was saved by an alert Fire Chief.
Protect yourself, your family and pets with proper smoke and carbon monoxide detectors.
Is your property safe? Click here to get all the details and state requirements for all age homes. Do it now!  PDF Large file, Please be patient.
16 tips.....
you need to defend yourself against deer ticks and Lyme Disease.   Click here to get them now!
<![if !vml]>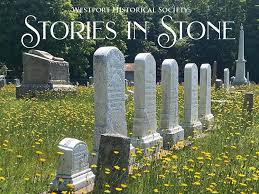 <![endif]>   <![if !vml]>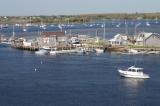 <![endif]>
10 tips for living with coyotes in Westport. Click here to learn how.  PDF
Want to make a comment, submit a correction, or report a news story or event of interest. We would be delighted to hear from you.
<![if !vml]>

<![endif]>
Send an email to:
EverythingWestport@hotmail.com.
If you are from the southcoast area, please feel free to email us any upcoming event you would like to submit.
Westport Historical Society presents an exhibition – Room to Learn: Westport's One-Room Schoolhouses. <![if !vml]>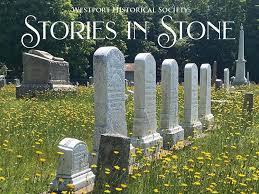 <![endif]>Exhibition started June 9th and is ongoing: Monday and Wednesday from 10 a.m. to 4 p.m. at the Bell School, 25 Drift Road, Westport.
<![if !vml]>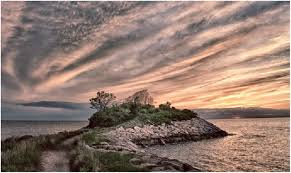 <![endif]>
Click here to take a virtual tour.
•  Announcements  •
COA Evergreen Newsletter – October, 2016
Read October 2016 newsletter now.
View the Evergreen's July schedule and get the hourly timetable of COA weekly events.
<![if !vml]>

<![endif]>
Westport Council of Aging has a new video! Click here to see it now.
******************************
Jun 25th 2008 Wednesday - First Time Ever House Tour at Westport Point. The Friends of the Westport Council on Aging sponsored this House Tour in the Historic District at Westport Point.
There were more than just a few rooms with a view for the over 300 visitors who toured Westport Point homes on the first ever Point House Tour sponsored by the Friends of the Council of Aging.
Read the full story with photos now!
Aerial views courtesy of Geno Silvia
New England Wings - Custom Aerial Photography
<![if !vml]>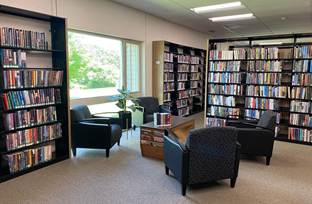 <![endif]>
Baker's Beach and Westport Point.
<![if !vml]>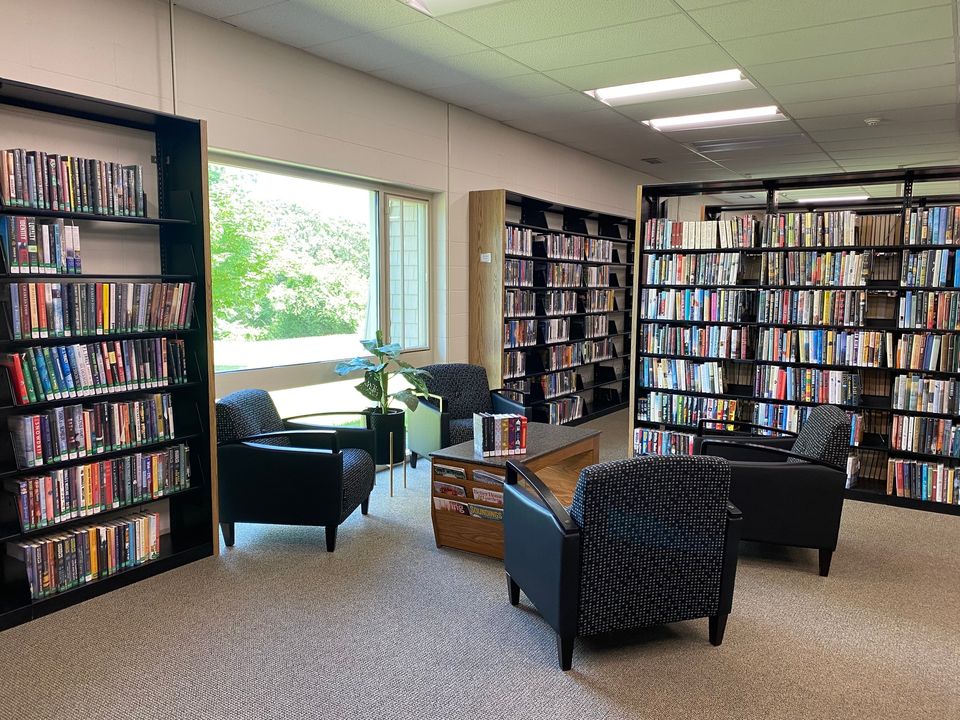 <![endif]>
Westport's Central Village featuring Partners Village Store and Kitchen, Alden Hill Real Estate, and Town Hall Annex.
Snow Owl at Gooseberry Causeway courtesy of Rick Barrette Photography.
<![if !vml]>
<![endif]>
Want to make a comment, submit a correction, or report a news story or event of interest. We would be delighted to hear from you.
<![if !vml]>

<![endif]>
Send an email to:
EverythingWestport@hotmail.com
If you are from the southcoast area, please feel free to email us any upcoming event you would like to submit.