Headline News 04/22/2014
ツ
<![if !vml]>
<![endif]>04/21/2014 – Westport Rivers Vineyard and Winery announces their Sunset Music Concert Series For 2014.
The family-owned farm in Westport is proud to announce its Sunset Music Series for 2014. They have an amazing and diverse line up of local talent this season that you don't want to miss. What a great way to celebrate TGIF!
The series begins on Friday, June 20th with Gary Farias from 6 to 8 p.m.
The winery will feature live entertainment as the sun sets over the picturesque vineyard grounds. For the first time they will feature special Saturday performances in August on the 16th and 23rd from 6 – 8 p.m. and a Clam Bake on August 30th. Click here for all the details.
<![if !vml]>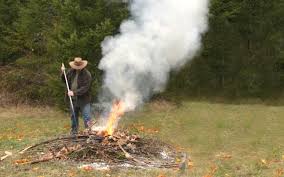 <![endif]>
04/19/2014 –Figueiredo's Greenouse has closed. The decades-old wholesale and retail supplier of all thing green and growing decided after 68 years of continuous family operation it was time to smell the roses without having to grow them.
"We will miss the fantastic customers who visited every year," said <![if !vml]>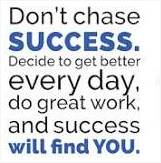 <![endif]>Theresa-Marie and Terry Pimental.  "It's the end of an era, but we have cherished memories."
So do the many generations of Westporters who trekked down Pine Hill Road every spring to kick of their springtime planting.
For some, retirement never comes easy.
Joseph and Irene Figueirido started their first greenhouse on Hathaway Road, New Bedford in 1946. In 1964 they relocated the business to 698 Pine Hill Road in 1964.
Their daughter, Theresa-Marie took over operations sometime later.
Now the two Terrys are off to greener pastures.
04/19/2014 – Rail service to the southcoast took a giant step forward when the House and Senate this week approved a strong, comprehensive transportation bond bill that not only gets the decades-in-the-making South Coast Rail project on the right track with a $2.3 billion infusion of funds, but equitably enhances transportation infrastructure throughout the commonwealth.
The bill is on the Governor's desk for his signature.
While the transportation bill funds capital improvement projects — including rail, roads, sidewalks, bridges and bike paths — to better connect the commonwealth, the final bill held off on the Senate's more ambitious five-year authorization of the Chapter 90 program due to the uncertain fate of gas tax revenues (gas tax tied to inflation.)
And that doesn't bode well for cities and towns that depend on that money for road repairs and highway department equipment.
And no one is looking forward to paying for the massive 12.2 billion dollar spending bill.
Now officials have a responsibility to find the proper balance of smarter spending and new revenue streams to offset the new debt.
More.
04/19/2014 – DEP gives Westport reprieve over water THM treatment. Westport has received some bad financial news lately (override failures at the ballot box), but on Monday the Board of Selectmen received one good item — the town does not have to develop an $800,000 water treatment plant this upcoming fiscal year or next.
For the past two years, the state Department of Environmental Protection has ordered the town to treat the high trihalomethane levels within the water that a northern section of town receives from Fall River. More.
<![if !vml]>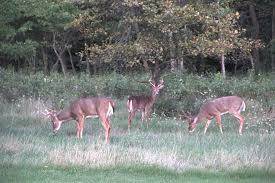 <![endif]>04/17/2014 – For those TV movie buffs who just can't get enough! Charter Communications announced the Charter TV App is now available to download for free on the Apple iTunes App Store, Amazon Appstore and Android Apps on Google Play.
Charter TV customers can now watch over 130 live TV Channels anywhere inside their home on their mobile devices such as tablets or smartphones.
With the Charter TV App, customers now have even more choice in where and how they watch their favorite programming at no extra charge. Charter TV customers, can now watch over 130 live TV channels, browse thousands of On Demand titles and TV listings, schedule DVR recordings, get recommendations and more. More.
04/17/2014 – Car-sized sinkhole opened up on Riverview Drive. Westport suffered through torrential April showers with record rainfall, and even though that heavenly deluge may bring May flowers, it brought mostly misery to many Westport neighborhoods.
But none so damaging as that which destroyed Riverview Drive.
Impaired road drainage and a possible underground stream wreaked havoc on the East Branch access road off Pine Hill Drive.
"The storm water created a sinkhole big enough to swallow a car," said acting Highway Surveyor Chris Gonsalves. "We don't know if a collapsed stormwater drainage pipe or an underground steam collapsed the sinkhole; we'll find out more when we dig up the road to repair it."
Selectmen this week tried to add paving money to that already allocated to East Beach Road and Beach Avenue.
"We need to prioritize the paving of Riverview Drive," Selectman Steve Ouellette told Selectman this week."
Adding that money to the upcoming paving projects may get bigger discounts from the selected contractor, and the good Lord knows the town can certainly use the savings.
<![if !vml]>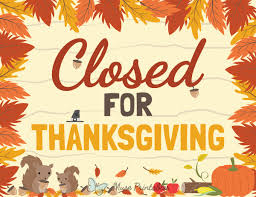 <![endif]>
Above: the Highway Department temporarily filled in the sinkhole, and will now have to excavate the damaged area to determine the cause and repair it.
Win, Win, Win! NOT! – Many have tried and many have failed to guess who swore in Town Clerk Marlene Samson.
So we have to pull the plug on this Mystery Question, but not before telling our readers Who Swears in the Swearer.
Actually, in Westport, it can be any one of three official positions: Town Moderator, Justice of the Peace, and a Judge.
Marlene's personal favorite? Why our very own Jerry Coutinho, Justice of the Peace.
Coutinho, a Zoning Board of Appeals member, was a write-in candidate for the open Landing Commissioner seat this April, and lost by a measly four votes out of several hundred cast in the annual election.
So, our $25 gift certificates will be queued up for a Mystery Photo contest over the next few days, and we promise it will be a little easier (but not too much!)
04/16/2014 – Westport's newest eatery, The Kitchen at Compton Clambakes and Catering had a "soft" opening day yesterday, and will have their grand opening with ribbon cutting on Friday, April 25th at 4:00 p.m. Look for dignitaries to attend.
<![if !vml]>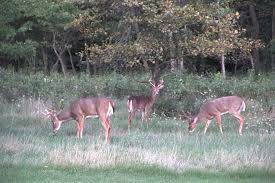 <![endif]>
Manager Melissa Lambert (seated in above photo) invites all to stop by for breakfast, lunch and dinners-to-go at the 670 Main Road restaurant and meet Chef Kathy Lambert (right in photo below) who bakes some wholesome whole grain foods and terrific pastries.
Owners Sara and Jason Oliveira look forward to serving you and your family, and to handle all your catering needs.
The Kitchen, 670 Main Road, Westport. Open Wednesdays through Sundays from 8 a.m. to 5 p.m.
508.636.2500, email: Kitchen@ComptonClambakes.com, or visit their website.
<![if !vml]>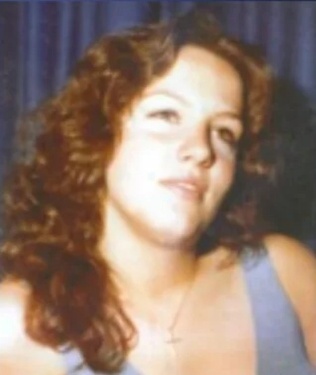 <![endif]>
04/16/2014 – Oh no, ice and snow! Westporters woke up to icy snow on their cars and black ice on the roads as ol' man winter bared his fangs, if every so feebly, for one more bite out of spring.
Middle 40s and sunshine for the next few days.
04/15/2014 – April newsletters for the Westport Art Group and the Westport Senior Center now available on-line. Click here to view these two newsletters and others, only on EverythingWestport.com.
<![if !vml]>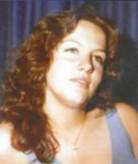 <![endif]>04/15/2014 – Patriotism at the Westport Macomber School. Click here to view video how our young'uns are learning first hand to love their country. Video courtesy of Westport Community Schools.
04/14/2014 – Westport's Council on Aging on the move. The Westport Senior Center, despite budget cuts and slim resources, manages to put together a rostrum of events and activities that belie its ability to produce them.
Their recent 3 dollar "soup and sandwich" luncheon special with live entertainment, and last week's Healthy Aging free seminar on Sodium & Hydration: Knowledge is Power are two sterling examples of volunteerism and senior activism at work to benefit Westport's aging population.
<![if !vml]>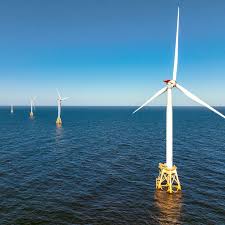 <![endif]>
Above: five nursing students from BCC lead a seminar on Sodium and Hydration with the Senior Center's Supportive Day Program participants.
Fighting for meager town funding that supports wholesome activities for a hefty 23 percent of Westport's population, the Senior Center is a remarkable resource that practices what it preaches - life on a shoestring. More.
<![if !vml]>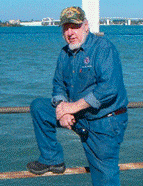 <![endif]>04/14/2014 – The weeklong Passover holiday, which begins today at sundown Monday, commemorates the liberation of the ancient Israelites from centuries of slavery in Egypt, as described in the Old Testament. In Judaism, Pesach is dubbed the festival of freedom.
04/14/2014 – Westport Board of Selectmen is holding a Special Meeting tonight at 6:00 p.m. in the Town Hall Basement.
6:00 p.m. - Awarding of a bid for the paving of East Beach Road and Beach Avenue. Will include the Conservation Commission, Disabilities Commission, and the Beach Committee. An alternative for paving Beach Avenue will be discussed. Promises to be a lively meeting.
6:15 p.m. - Discussion of whether the town should purchase insurance or self-insure to cover public safety town employees.
6:30 p.m. - Discussion on balancing the budget based on new data and the failure of both overrides at the ballot box last Tuesday.
6:45 p.m. - Town Meeting Warrant. Finalizing of the Annual and Special Town Meeting warrants.
7:00 p.m. - Discussion – Charter Internet.
7:15 p.m. - Approval of Amendment - Administrative Consent Order.
8:00 p.m. - Executive Session pursuant to MGL Chapter c.30A, §21, ¶1 to hear complaints or charges made against an employee of the Town of Westport and to discuss the discipline against an employee of the Town of Westport; and ¶3 to discuss strategy with respect to collective bargaining.
04/13/2014 – Westport Fire Department launches new senior outreach program. In a collaborative effort with the Westport Council <![if !vml]>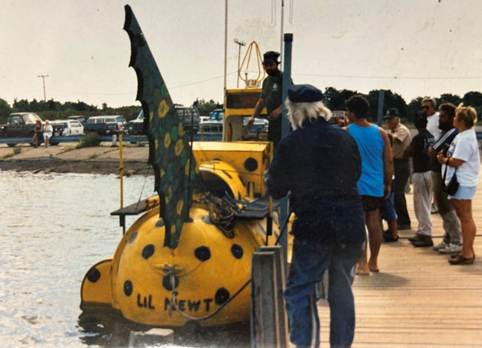 <![endif]>on Aging, the Westport Fire Department has announced the rollout of a new program that offers services to older adults and at-risk members in the community.
The Westport Cares Outreach Program is to help keep these community members safe and in their own homes.
According to Westport Fire Chief, Brian Legendre, "This partnership pairs trained professionals from the fire department with outreach workers to enhance an already strong program run through the Westport Council on Aging.  The program allows this team with whom the older population already knows and is comfortable with to meet in the safety and privacy of their own homes to discuss ways to make their surroundings safer." Read more.
<![if !vml]>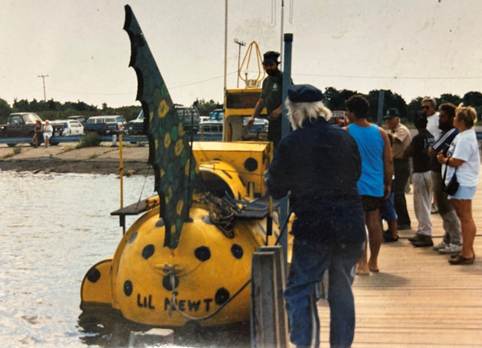 <![endif]>04/12/2014 – Mystery Question! Who swears in the swearer? Ok, all you pundits out there that follow Westport town politics. Town Clerk, Marlene Samson swore in all winning candidates from Tuesday's annual town election, but who swore in Marlene who ran unopposed this year for another three-year term?
Inset right: Ms. Samson swears in Steven Ouellette Tuesday night. Ouellette was top vote getter in the Selectmen's race.
<![if !vml]>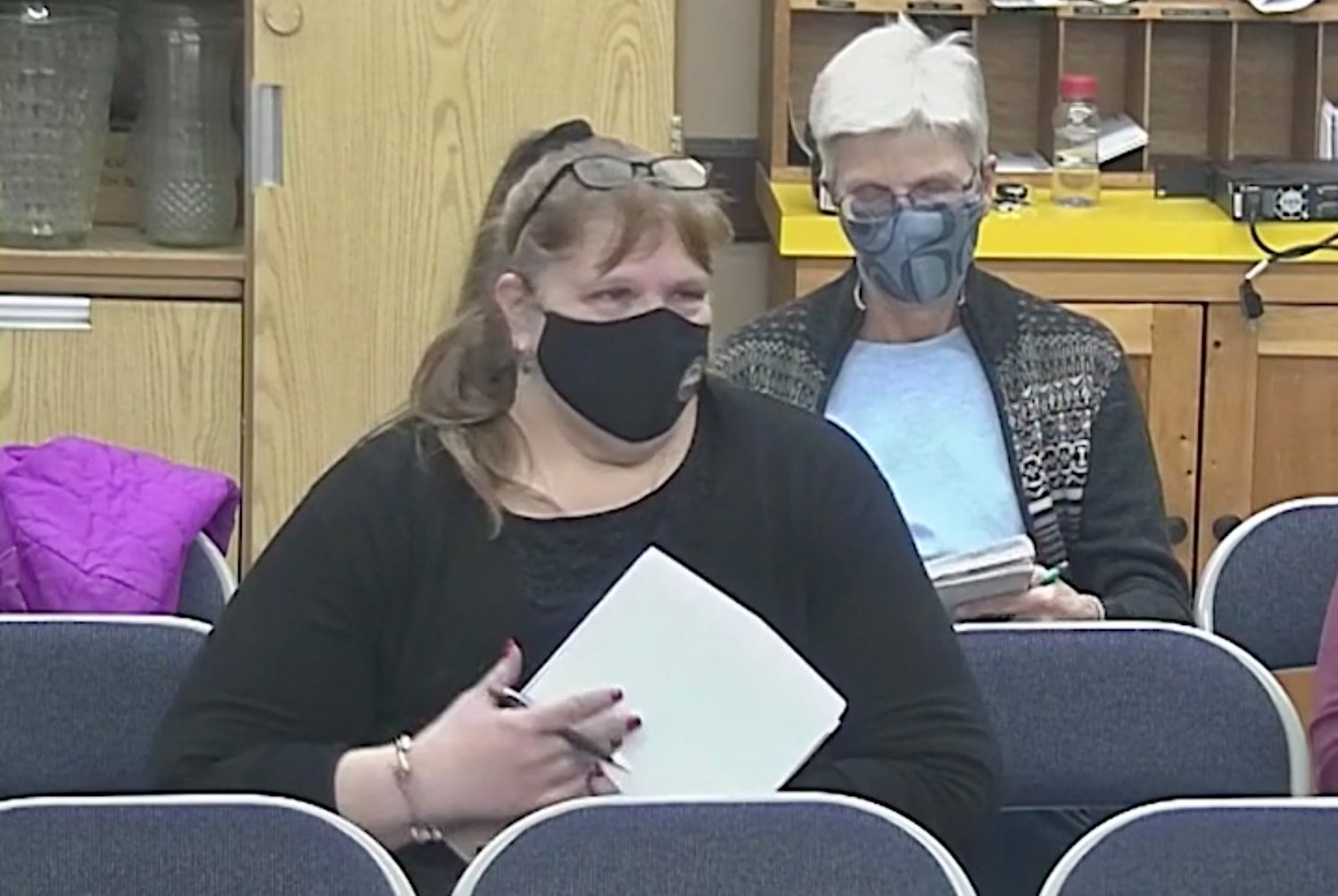 <![endif]>By the way the popular clerk was the top overall vote getter, again!
Email us with the correct answer and win a $25 gift certificate to the Back Eddy Restaurant, the southcoast's finest fine-dining, seaside eatery in the area.
Inset left: need a hint? Here in this photo taken by Elaine Ostroff, Town Clerk Marlene Samson is being sworn in by a mystery man. Be the first to guess who it is and win that Back Eddy Restaurant $25 gift certificate.
As a bonus, be the first to guess which three elected/appointed official positions can swear in the Town Clerk and win a $25 gift certificate to Ten Cousins, a great brick oven pizzeria right here in Westport.
04/13/2014 – Picture of the week! The alewife (herring) may be <![if !vml]>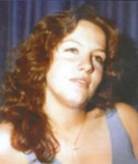 <![endif]>struggling to repopulate in Adamsville Pond, but not so the brown and brook trout stocked by the state.
This grandfather/ grandson angler duo caught these five monster trout in their first hour today of fishing the recently dredged/ restored old mill pond.
Hank Nadeau and grandson Garret Morris, both of Tiverton, wasted little time in reaching their limit.
"I was here on opening day (yesterday) and didn't catch a thing," Hank said. 
<![if !vml]>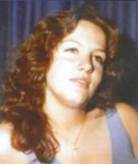 <![endif]>04/13/2014 – The Westport Food Pantry is on the move. 
After extensive searching and planning—and a generous offer—the Westport Food Pantry will be located, as of May 1st, at the Lighthouse Assembly of God, 522 American Legion Highway (Route 177, near the intersection of Sanford Road).
The pantry hours will now be 4 to 7 p.m. Thursday nights. More.
04/13/2014 – Watson wins another green jacket!  Many firsts at the 2014 Masters. The first time a father and son played in the same Masters; the first time Tiger Woods didn't tee off in a Masters since 1994; the first time the Eisenhower Tree didn't thwart wayward tee shots on the 17th hole; the first time Mickelson missed the cut ending a 16-year run; the first time neither Woods nor Mickelson will play the weekend at a major since 2009; the first time ever for a possible oldest major championship winner (Freddie Couples); and best of all, maybe the first time since 1997 a 20-year-old rookie from Dallas, Texas could become the youngest player ever to win Bobby Jones' famed Augusta National tournament.
Bubba Watson and Jordan Spieth in the final Sunday pairing. Spieth definitely stole the buzz from the uber-long-hitting Watson heading into Sunday. The Dallas, Texas youngster showed focus and maturity well beyond his years, with masterful iron plat to the greens, and superb putting.
<![if !vml]>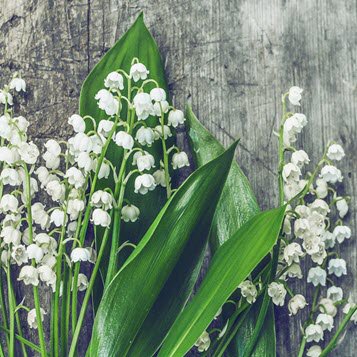 <![endif]>
Above: Moving day at the Masters. Bubba Watson contemplates a tricky downhill par putt to retain a share of the lead with Jordan Spieth at the 18th hole.
Watson, the 2012 Masters' champion, bobbled his putting, dropping two strokes on moving day. If you can't putt, you can't win at Augusta. Bubba knows how to putt, and he knows where to put the ball on the ridiculously fast and undulating greens. He just couldn't do it on Saturday.
Spieth at 19 won the John Deere Classic for his first tour win, and was the 2013 PGA Tour rookie of the year. Now he's on the precipice of becoming the youngest player (beating out Tiger Woods) to ever win a Masters.
This is the 78th Masters, and only three players have won on their maiden voyage around this pristine golf course. Horton Smith won the first one in 1934. Gene Sarazen won the following year. It then took 45 years to get another Masters rookie in a green jacket — Fuzzy Zoeller in 1979.
Sunday drama building at the Masters. It just doesn't get any better that this.
04/12/2014 – Cemetery spring cleanup in progress will end this coming Monday. Wes Norman of the Westport Cemetery Department wants you to know the cemetery department has started spring cleanup.
Please take any items from gravesites you desire to retain, as all decorations will be removed as of April 14, 2014.
Cemeteries include Maple Grove on Reed Road and Beech Grove on Main Road.
Wes thanks you for your help.
04/11/2014 – The Acoaxet Chapel, 36 Howland Road, Westport, will be celebrating Holy Week and the Lord's resurrection with a number of special services starting with Sunday, April 13th Sunday services at 9:30 am & 7:00 p.m. with distribution of Palms. C
Click here to read more about Acoaxet Chapel's services and those of other area churches.
04/10/2014 – Select board sound bites. Selectmen met last night and reorganized the board.
Antone Vieira re-elected Chairman, Richard Spirlet retains Vice-Chair, and R. Michael Sullivan assumes another year as Clerk.
A vote to award a contract of $177,064.95 to J. H. Lynch & Sons, a Cumberland, RI company, for the asphalt paving of East Beach Road and Beach Avenue was delayed to next Monday night in order to give the Conservation Commission, Disabilities Commission, Beach Commission, and a coalition of concerned Harbor residents an opportunity to review a proposed plan to put off for now the paving of Beach Avenue.
"East Beach Road has to be paved by May 1st," Richard Spirlet said. "The town needs to give trailer owners access to their beachfront lots."
Town Administrator Jack Healey said the town will save substantial money if both roads are paved at the same time.
Westport Election Results In!
No more spending – reduce expenses!
No to casino, No to appointing town Treasurer, consolidate town buildings, and retain CPC funding all winners at the ballot box.
<![if !vml]>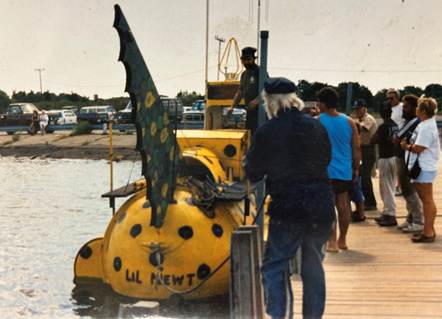 <![endif]>
Inset: Westport's State Representative, Paul Schmid casts one of the last ballots of the night at the Town Hall Annex, which had the highest percentage turnout of 36.8 percent.
04/09/2014 11:00 a.m. – Election day wrap-up. Proposition 2 ½ questions 1 and 2 went down in defeat with 2/3 of Westport voters saying no to more town spending.
A big NO to tax increases. Last year's 2013 annual election turned out an anemic 13.8 percent of Westport's registered voters, versus this year's 31.5 percent as voters took to the polls to protest more tax increases.
Steven Ouellette top vote getter in Selectmen's race; Antone Vieira took a strong second. Challenger Richard Tongue had a solid showing in the southern end of town, but faltered north of Old County Road.
River Road resident Jack Baughan lost his bid to unseat longtime incumbent Paul Jennings in the Diman Regional School Committee race.
In a surprise showing for a newcomer, bugler and veteran Arthur Caesar fell just 5 votes short of being top vote getter in a three-way race for two Constable positions, running against entrenched incumbents Joseph Migliori and William A. Pariseau. Migliori lost his re-election bid.
And in a tightly contested, 3-way shootout for one school committee seat, Nancy Rioux unseated incumbent Michael P. Sullivan, winning the seat by a small margin over second place runner-up Dr. Christopher Parker.
<![if !vml]>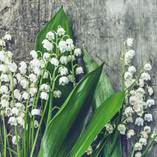 <![endif]>
Above: School Committee candidate, Nancy Rioux accompanied by her spouse, was sworn in by Town Clerk, Marlene Samson after Rioux won a squeaker, beating out a tough challenger and the incumbent.
Question 3, Selectmen's efforts to reduce the contributions taxpayer make to the CPC fund from 2 to 1 percent failed by just 112 votes out of 3420 votes cast.
Question 4, appointing rather than electing the town's Treasurer was soundly defeated by the Westport electorate 2137 to 1145. 
Question 5, exploring options to consolidate the number of town-owned building, and consolidating operations in the remaining buildings, received the overwhelming support of 77 percent of the voters.
And Question 6, asking if Westport voters would support the building of a casino in a neighboring community was rejected by 53 percent of the votes cast.
And no surprise to anyone who knows Westport's popular Town Clerk, Marlene Samson was once again top vote recipient with 2744 votes to put her back at Town Hall for another three years.
Write-in votes for one Planning Board seat and Landing Commissioner are now available: Marc Derego wins Planning Board seat by five votes over Pam Costa; Newton Millham wins Landing Commissioner post by four votes over Gerald Coutinho.
Stay tuned…
04/08/2014 Third annual Rabies Clinic best ever says <![if !vml]>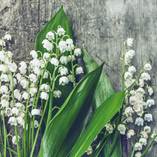 <![endif]>Westport's Animal Control Officer.
Westport's Hixbridge Fire Station went to the dogs Sunday morning and to the cats as well.
"We had the best turnout yet," said Westport's Animal Control Officer, Donna Lambert. "We vaccinated 55 cats and dogs by 11:15 a.m."
The third annual Rabies Clinic was held at the Hixbridge Road Fire Station, 54 Hixbridge Road, Westport from 10:00 a.m. to noon. The building was a literal zoo with the dogs and cat carriers flooding in, keeping the volunteers busy but happy.
 "Rabies is such a terrible disease. And it can be so easily spread from a bite, or just contact with an infected animal's saliva onto a person's open cut on their hand." More.
04/08/2014 – No Tiger, no tree and no practice Monday as dangerous storms shut down Augusta National.
<![if !vml]>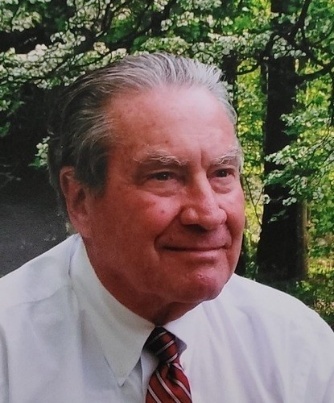 <![endif]>Masters update. One of the most famous landmarks at Augusta National Golf Club had to be removed this spring due to severe damage suffered in a recent ice storm.
The Eisenhower Tree, named in honor of President Dwight Eisenhower, was located on the 17th hole and has played a protuberant role in many Masters Tournaments.
It was particularly annoying to the former president, who famously asked to have it removed, and was rebuffed by the club leadership.
Tiger Woods injured his knee beneath it in 2011.
Will the 43-year-old Phil Mickelson win a fourth green jacket?
"The loss of the Eisenhower Tree is difficult news to accept," club chairman Billy Payne said in a statement. "We obtained opinions from the best arborists available and, unfortunately, were advised that no recovery was possible."
And speaking of difficult news, world number one, Tiger Woods, will be another loss this week as he has withdrawn after recently undergoing back surgery for a pinched nerve that has been hurting him for several months. 
And to add insult to injury, the first day of the Masters' week was a short one, as dangerous weather and storms forced the closing of the course Bobby Jones built, first to spectators then to players.
More on this and other local area golf news in our Golf Section.
04/06/2014 – The Westport Art Group's annual spring juried show, 'Surf and Turf, wraps up today and what a show it was.
<![if !vml]>

<![endif]>
"We had the most entries for this show, for that matter any of our juried shows," WAG president Mary Benefiel said. "We had 71 pieces in all."
Reception and awards presentation from 3:00 to 5:00 p.m. today.
Alicia Carrol, representing the Bay Side Restaurant, a perennial sponsor, was tapped to pick the best interpretation of the show theme, and she quickly decided on Westport artist Sharon Andrade's oil-on-board painting "Dinner at Six," shown above.
Below from the left: noted artists participating in the show are Jacklyn William, Barbara Healy, and Wanda Edwards.
<![if !vml]>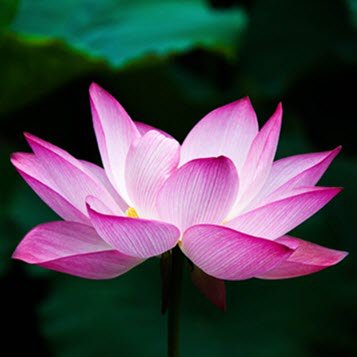 <![endif]>
Janet Gendreau of Bristol, RI takes 1st prize with her pastel, "Not Quite Dusk."
More photos and video later after the reception.
<![if !vml]>

<![endif]>04/04/2014 – The Friends of the Westport Library (FOWL) quarterly newsletter for April/June 2014 is now available. Click here to view this and other Westport organizations' newsletters.
04/04/2014 – The Westport Senior Center has ratcheted up its Watercolor Class with the addition of noted watercolorist Robert Abele. Abele is often regarded as a painter's painter.
<![if !vml]>

<![endif]>Left: Robert Abele guides the efforts of Ellen Iannini of Padanaram in a WAG sponsored watercolor class at the Head Landing.
The Senior Center's watercolor class is on Wednesdays from 9:00 to 11:30 a.m.
Robert Abele was born in 1969. He has spent his life making images of the New England landscape. His paintings are done from life in the tradition of Corot and Monet capturing the changing effects of light and atmosphere. Often regarded as a painter's painter, many of his works have won national awards.
Robert graduated from New York's School of visual Arts.
<![if !vml]>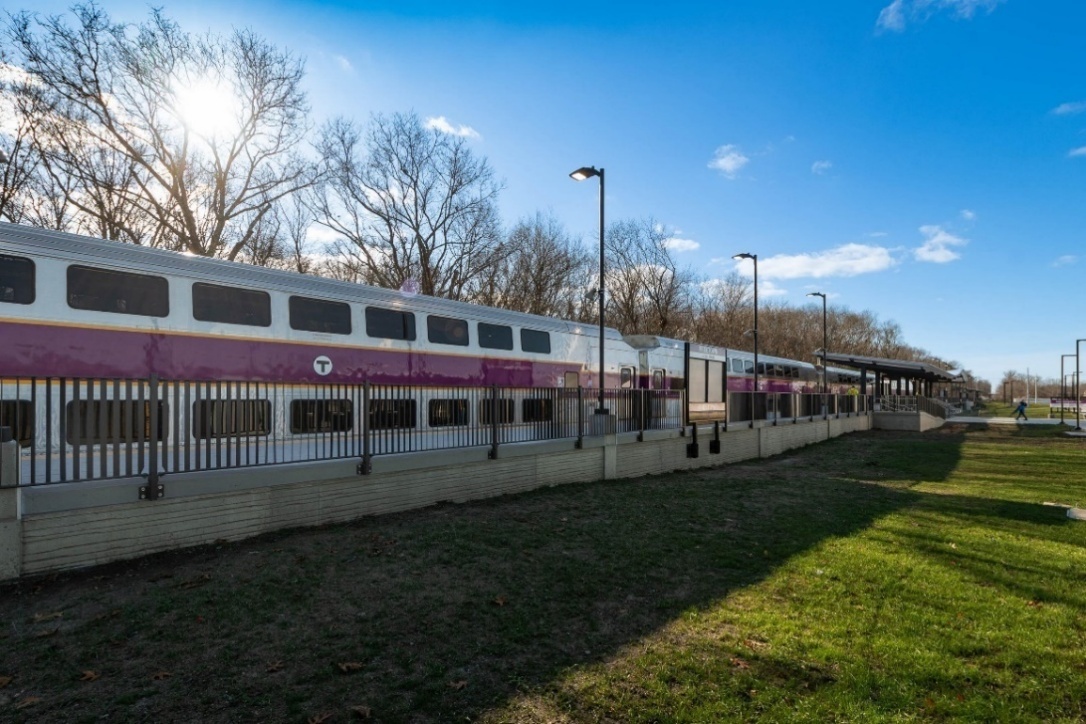 <![endif]>
Above: new Wednesday morning watercolor class is well attended.
To view Robert's available work, please visit www.addisonart.com or call 508.255.6200.
04/02/2014 – Albert Lees, III of Lees Market fame was lauded last night at the Dartmouth Grange. Attendees at the open meeting event praised Mr. Lees for his philanthropic support of groups and organizations in Dartmouth and Westport.
<![if !vml]>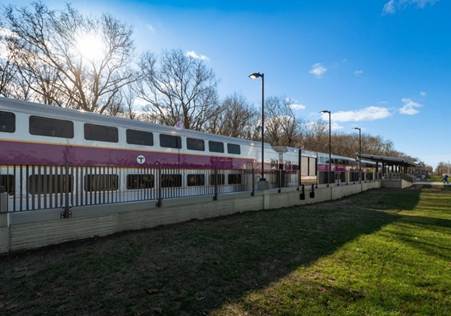 <![endif]>
Photo courtesy of the new Bedford Standard Times.
Mr. Lees was honored as Citizen of the Year.
In 2009, Mr. Lees was also honored as Westport man of the Year.
<![if !vml]>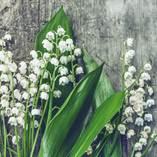 <![endif]>03/31/2014 - Harbinger of spring – Back Eddy Restaurant opens for the season. Forget the downpours and flash floods, slogging through slush and snow, enduring the bitter winter cold and biting wind.
Spring has officially arrived.
The Back Eddy Restaurant is now open for the season.
The cliff swallows can return in their annual springtime ritual to Mission San Juan Capistrano; but Westporters have their Back Eddy back!
03/30/2014 3:30 p.m. – Rain, rain, go away, come back another day. The National Weather Service said their Flood Warning remains in effect until 5:45 p.m. EDT for Plymouth, Bristol, Washington, Kent, Newport, Providence and Bristol counties.
Most of the Flood Warning area was inundated with 2.5 to 5 inches of rain during last night and early this morning. At 2:15 pm EDT, only scattered light showers with occasional heavy rain remained. However, due to the recent excessive rains there were numerous reports of substantial urban flash flooding. Areas particularly hard hit included Fall River, Westport and New Bedford.
<![if !vml]>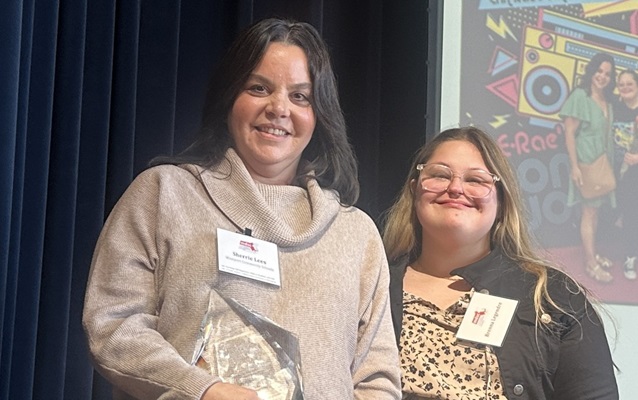 <![endif]>
Above: Highway Department employee Rick Anctil attempts to clear the flooded intersection of Brookwood Drive and Main Road.
Because of the extent of urban and poor drainage flooding that developed this morning; it will likely take the course of the afternoon for remaining standing floodwaters to drain. In addition, some area streams and small rivers may crest around bankfull this afternoon and may cause minor flooding.
Additionally, the weather service issued a coastal flood advisory for southern Bristol County.
Westport – Lyons Brook washed over upper Drift Road, Head of Westport flooded. Portions of Reed Road, lower Drift Road, Cornell Road, Adamsville Road near the dam, and Old Harbor Road were under water.
Click here to view video of flooded Westport.
Bedford Road and the Route 6/Bower Road intersection under water and impassable. A tip of the hat to the Highway Department for clearing up Bedford Road.
Once again the Highway Department is put into the breach to fight flash flooding and clogged drains.
In many cases the storm drainage systems just couldn't handle the runoff surge, overwhelming the catch basins.
Usually placid rivulets and mere trickles of an intermittent stream turned into raging torrents and deluges of runoff churning to the Westport River.
If you're going to Lees Market via Main Road near the Brookwood Drive intersection, avoid the route; it's under water.
Forge Road dam under duress, Adamsville dam breached.
Severe water runoff and standing water everywhere.
Westport got several inches of rain over the last 48 hours, and more is coming over the next 48 hours.
The rain is expected to taper off through Monday, ushering in sunshine and more seasonable temperatures for Tuesday. The high is expected to be 52 degrees.
03/28/2014– On again, off again; on again, now maybe off again?
(See story below 03/20/2014 – 50 cent tolls start mid-May.)
The change in the RI Legislature leadership with the surprise resignation of Gordon Fox puts new life into the Sakonnet River Bridge toll dispute.
The East Bay gained political muscle in the most recent shake-up at the Statehouse, Tiverton Rep. John G. Edwards said, and that should be good news to Sakonnet River Bridge toll opponents.
Edwards was an early supporter of Rep. Nicholas A. Mattiello, D-Cranston, who was elected speaker of the House on Tuesday after the resignation of Speaker Gordon Fox.
Edwards led the fight in the General Assembly in 2013 to overturn the tolls and got a bill passed during that session prohibiting tolls on the bridge.
The elevation of Edwards to the post of senior deputy majority leader bodes well for legislators working to stop the proposed toll on the Sakonnet River Bridge. More.
03/28/2014– "Our financial issues will live beyond Jack's (Healey) tenure; it is ours to deal with." – Al Lees.
Albert E. Lees III, third-generation supermarket owner, philanthropist, and historian speaks out in a Letter to the Editor.
"Rarely, if ever, do I send letters or emails stating my opinion or positing a position. I am making an exception with this, for it deals with a town, and a person, that I care deeply about. Of course the town is Westport, and the person is Jack Healy." More.
03/27/2014 – Around Westport today! A school bus broke down around 7:30 a.m. in the middle of the Route 88 intersection with Old County Road, snarling traffic during the busiest time of the morning. Police handled the commuters while a Big Wheels tow truck eventually removed the disabled bus. 
<![if !vml]>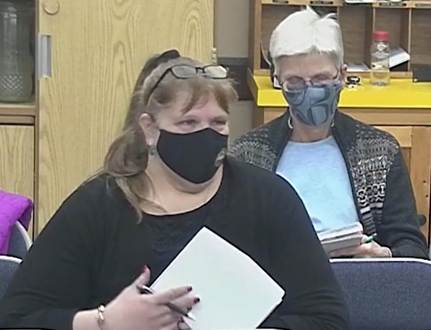 <![endif]>Sisson Trial continued, again! Frustrating the embattled Highway Surveyor (pictured right) and his attorney, prosecutor Michael Cahillane was denied his request to show an unedited tape to a potential jury of an interview between Westport police and Sisson, causing Judge Julieann Hernon to continue the trial to Tuesday, May 12th.
"We have a conundrum," said Judge Hernon when defense attorney Emile Morad, Jr. said the unedited video would be prejudicial to his client.
The jury was to be impaneled this morning to start the trail, but like so many other trial dates over the last year, the case was continued.
"It's unfair Sisson," said. "They have been <![if !vml]>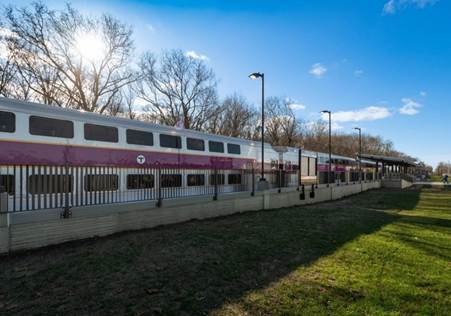 <![endif]>delaying this thing time after time. I just want it to be over."
Seniors take matters into their own hands. Well, in the hands of Diman Regional seniors, that is, as the Westport Senior Center, facing budget cuts and desperately needing building repairs, leaned on the vocational high school to help out with shingling the historic former Head School that is now home to the Westport Senior Center. Diman students have done a yeoman's job with extensive repairs to the Westport Grange and the Highway Department's town barn to name a few, saving thousands of dollars for the recipients of that work, and providing invaluable experience to the students. Win, Win? 
Above right: Students Nary and Victoria handle the shingling chores like pros.
<![if !vml]>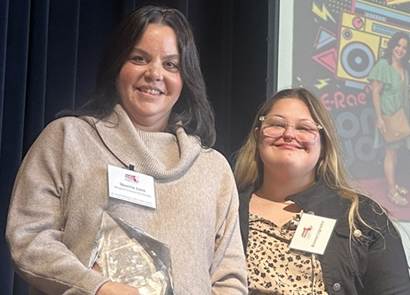 <![endif]>03/26/2014 11:00 p.m. – Storm update: all bluster, blow, little snow.  Spring has sprung, but is it dragging its feet? An ominous spring blizzard hit New England this morning, but spared coastal southeastern Massachusetts any significant snowfall.
This nor'easter was all blow, bluster, but no substance for Westport. High wind gusts whipped up the meager snowfall into 1 to 2" drifts. Can we get back to spring now?
Click here to view video of wild, windy but snowless Westport!
Winds from the northeast with gusts up to 45 mph pruned dead branches from trees still dormant, but little else.
Westport was spared the heavy snowfall that whacked the lower Cape and Islands.
The storm line shifted slightly to the east, sparing Boston any snow, and lightly dusting Westport.
<![if !vml]>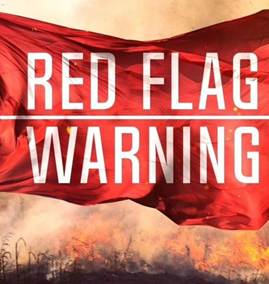 <![endif]>
Map courtesy of the Weather Channel.
There was no beach erosion to East Beach; the northeast wind blew no sand on the coastal roads, and there was no coastal flooding.
Westport sanders made quick work of clearing the main roadways.
Winter made one more stab at being a pain in the back with the dangerous nor'easter, but Westport was spared its fury.
Described as a coastal monster by those who know weather, the storm produced gale-force winds and heavy snow accumulations offshore east of the Cape, Vineyard and Nantucket.
Look for temperatures to reach the low 50s by week's end.
03/25/2014 – Westport Selectmen on a 3-2 vote approve Statement of Interest form to close Middle School, build new high school.
Selectmen at last night's meeting approved on the slimmest of margins<![if !vml]>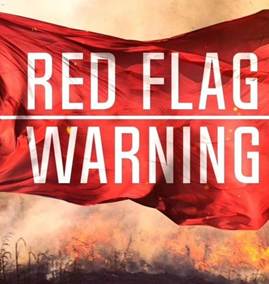 <![endif]> a School Committee appeal to submit a request to the Massachusetts School Building Authority for eventual project funding that would allow for the closing of the PCB-plagued Middle School, and the construction of a new Junior/Senior High School.
The MSBA has shown reluctance in the past on funding new building construction when school populations are declining, such as what is happening in Westport.
They have, however, looked favorable on projects that add new construction to existing buildings, such as what could be done with the existing high school building.
Such construction can be MSBA reimbursed by as much as 46 percent of building costs.
Westport's SOI will be just one of many submitted to the MSBA, and the odds work against the town in receiving this state aid.
Last year a similar SOI to the MSBA was rejected, however, the School Committee learned from that past exercise and targeted their request to more suit MSBA guidelines.
03/25/2014 – Westport unemployment rate for February is 12.2 percent, down from 12.3 percent in January, and down from 13.3 percent last February.
The state department of Labor and Workforce Development reported Today that Fall River is still the lowest, seasonally adjusted, in the state at 14.5 percent, down from 14.8 percent in January and down from 16.0 percent same time last year.
Massachusetts unemployment is 6.8 percent, down from 7.1 percent in January, and down from 7.4 percent last February.
The trending is encouraging but it needs to continue.
The rates don't include unemployed who have stopped looking for work.
03/25/2014 – Somerset residents vote to appoint their treasurer-collector positions at Town Meeting. Is Westport next? As Westport voters head to the polls on April 8th to determine a referendum on non-binding Question 4 to appoint rather than elect their town treasurer, Somerset has decided by a vote of 354-153 to appoint their town treasure and tax collector.
But unlike Somerset which is beset with a broken financial system, Westport Selectmen are being proactive.
"We have been fortunate to have a very capable Town Treasurer," said select board Chair Antone Vieira. "That's no guarantee we will be that lucky when he retires at the end of his next, and last term.
Current Treasurer George E. Foster announced his plans to retire at the end of his next term, assuming he's reelected in April.
He's running unopposed.
The Massachusetts Department of Revenue (DOR) recommended in its report to Somerset the changing the elected treasurer and collector to one appointed job.
There are no qualifications for an elected treasurer's position, leading some to assert that anyone qualified or not could win the position in an election.
Westport voters recently changed their Highway Surveyor position from elected to appointed.
03/24/2014 – Westport selectmen meet tonight starting at 6:00 p.m. Settle in for a long meeting – lots to discuss. Appointments, seasonal renewal of liquor and common victualler license renewals, tax exempt property along Beach Ave. (which seems to always be in the news), update on the South Coast Rail project with Larry Pare, and a discussion with Senator Rodrigues, DCR, fire and police chiefs regarding the Expenditure Plan for Horseneck Beach Trust Fund.
Long discussion should ensue concerning on-going, town-sponsored solar projects.
Look for some discussion on TA Healey and BM Lombard not renewing the contracts.
Click here to review agenda.
03/24/2014 – "We're ready," said Westport Highway Surveyor Chris Gonsalves about Wednesday's potentially dangerous nor'easter.
"Our backorders have been filled. Our sheds are full of sand and salt, and all of our trucks - the Freightliners and pickups – are all ready to go.
We have a total of seven highway employees along with up to nine contractors who can hit the roads plowing, and we can tap two Westport cemetery workers afterhours to help us getting ahead of the storm with salting, sanding and plowing," Gonsalves said.
"All of our employees have been trained in road clearing strategy; teaching them to function as a team in getting the town up and going. We stay in communications and redirect our drivers to where they're needed," he said.
"I always wait to the third week of April before starting to store equipment and supplies," Gonsalves said.
"And these late winter storms are the reason why."  
<![if !vml]>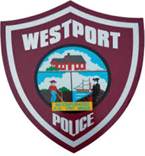 <![endif]>
Above: The town's recently purchased Freightliner and snowplow have really helped Westport's Highway Surveyor keep up with this winter's savage weather. The snow and ice budget has been destroyed, but Mother Nature will have her way.
03/22/2014 – Picture of the week! Spring is here, and what better time for spring house cleaning, or roadside cleanup and beautification for that matter.
Interim Highway Surveyor Chris Gonsalves took a crew of four over to the north end of Forge Road (between Route 6 and Highland Avenue) and transformed a stretch of street overcome with overgrowth and tangled trees into an exemplary showcase of roadside landscaping.
<![if !vml]>
<![endif]>
More than 40 trees were removed, and many more trimmed. The roadsides were cleared from tangled overgrowth, and built up with mulch and wood chips from the cleanup.
Oh what you can do with a few chainsaws, rakes, shovels, wood chipper and mulch, and a lot of elbow grease! A job well done.
03/20/2014 – New Bedford Folk Festival joins our Theater and Art section. Their 19th annual festival is scheduled for Saturday, July 5th and Sunday, 6th, 2014.
Click here to view details for all upcoming Theater and Arts events in the local area.
<![if !vml]>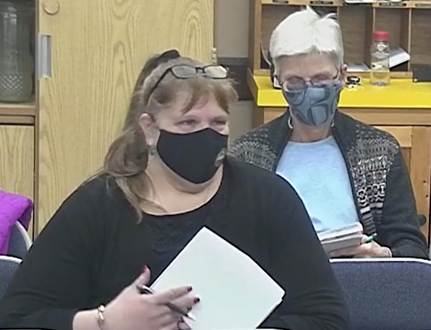 <![endif]>03/20/2014 – Spring arrives today, with the vernal equinox occurring around noon. And what an arrival it will be. Sunshine and temperatures into the 50s through Saturday.
Inset: first appearance of snow drops in Westport.
Get out the golf clubs, wash the car, clean up the yard, or get out to your favorite lawn and garden store, whatever winds your clock.
The first day of spring begins with the vernal equinox on March 20th at 12:57 p.m. EDT.
Looks like that darn groundhog was right after all. It was a long, bitter winter. Fore!
03/20/2014 – RI unemployment rate at 9.2 percent. Rhode <![if !vml]>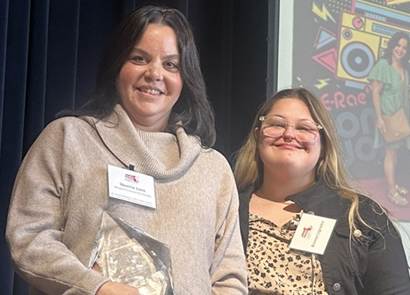 <![endif]>Island continues to hold the doubtful distinction of having the highest unemployment rate in the country.
The state's rate was 9.2 percent in January, according to the latest numbers from the Labor Department. That figure was higher than the national average of 6.7 percent.
Aggravating factors for Rhode Island include its "housing bust and manufacturing slump," according to ABC News.
A Rhode Island lawmaker says the state's economy "needs a defibrillator" and proposed a bill that would establish tax-free zones for new businesses and workers.
Yup, keep on increasing those bridge tolls; that should help. See story below.
03/20/2014 – 50 cent tolls start mid-May. Swell. The news just keeps getting worse vis-à-vis the Sakonnet River Bridge tolls, now scheduled to increase by 40 cents to 50 cents for those with an in-state E-ZPass transponder and to $3.75 for others beginning May 16th; or tolls on the Claiborne Pell Bridge in Newport will increase from 83 cents to $1.04 for E-ZPass holders and from $4 to $5 for cash-paying drivers after the Rhode Island Bridge and Turnpike Authority voted Wednesday for the increases.
The RIBTA vote came one day after House and Senate leaders voted to delay any toll increase from April 1 to May 15, according NBC10 news.
<![if !vml]>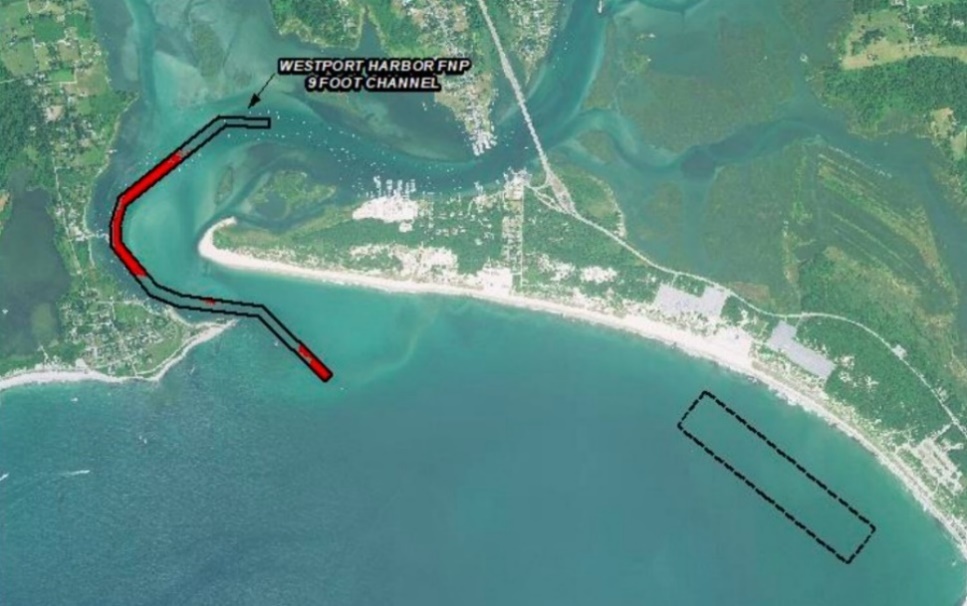 <![endif]>
RIBTA Chairman David Darlington had warned lawmakers that efforts to block tolls on the Sakonnet River Bridge would result in an increase in tolls on the Pell bridge because the money has to come from somewhere.
During a hearing Tuesday night, House Finance Chairman Helio Melo, D-East Providence, referred to the back-and-forth between the General Assembly and RITBA as a "game of chicken," NBC10 news said.
Critics of tolling the Sakonnet say it poses an unfair financial burden to small businesses and commuters and will hurt tourism.
Well, DUH!
03/19/2014 – The search is on . . . . for Westport's new Highway Surveyor.
The Search Committee appointed by the Selectmen held their first public meeting Tuesday to discuss the position's job description, which is defined by a town bylaw.
The committee consists of Chairman Richard Spirlet, Select Board Vice Chair; Steve Lombard, the town's Business Manager; Jim Hartnett, Town Planner; Paul Joncas, Conservation Commission Chairman; and Russ Hart, former selectman and 20 years as highway surveyor.
The committee was selected for its expertise and the daily interaction the members have with the highway surveyor
As of April 8th, currently elected Highway Surveyor, Jack Sisson who is on paid administrative leave, is off the job.
The position of highway surveyor was changed from elected to appointed-by-selectmen through a vote at Town Meeting and subsequently confirmed at last April's ballot box.
At Tuesday's meeting the committee reaffirmed a requirement of town residency, and an under graduate degree, or equivalent experience or past practices. The committee also unanimously stated their intent is not to dramatically change the job description, but to clarify it.
They also agreed to advertise the position for 30 days or until the position is filled.
There is another public meeting scheduled for April 1st, 3:00 p.m. at Town Hall to set the five questions they would like to ask all responding candidates.
Interviewing of all candidates will be in executive session, with the 3 finalists in open or public session.
"We want to be finished this process by July 1st," said Spirlet.
<![if !vml]>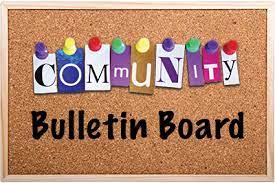 <![endif]>03/19/2014 – The town of Westport moves forward with going green through solar power, finally. Selectmen at their last meeting gave the town's Energy Committee the green light to enter into negotiations with an alternate energy provider to contract for some of the town's municipal electrical needs.
Borrego Solar Systems is the likely provider to supply the town with 12.5 cent per kilowatt electricity. Although not the lowest bidder, Borrego's bid best fits Westport's needs, according to Energy Committee Chairman Tony Connors. Read more.
03/18/2014 – Westport Town Administrator to leave Westport. John "Jack" Healey joined the town two and a half years ago. The part-time administrator inherited a structural budget deficit, and shortly thereafter had to assume the oversight of the town's Highway Department when then Highway Surveyor Jack Sisson was put on paid administrative leave.
That was a lot to put on his plate for 20 hours a week.<![if !vml]>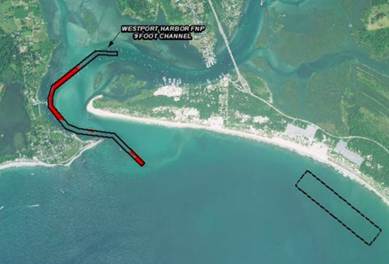 <![endif]>
"I have done my very best to work with you all to move the Town in a positive direction," Healey said in a resignation letter to the Selectmen, Town Clerk, town employees and Westport residents dated Friday, March 14, 2014. "I believe that, together, we have laid the foundation for improving the way the Town does business."
Healey's final day will be Friday, June 13th.
Healey announced his resignation three months in advance to give the Selectmen time to budget, advertise and hire a full-time Town Administrator.
"It's a sad day for Westport," said Town Clerk, Marlene Samson. "Jack is very experienced and is a man of integrity. He worked hard and did a lot to help the town of Westport."
"Jack Healey has laid down a good financial plan to move the town forward in a positive direction," said select board Chairman Tony Vieira. "It's up to the town now run with it. Jack and Steve (Lombard) have been good assets to the town and will be missed."
Despite his part-time status, Healey worked 40 hours a week and more, time not compensated for due to previous retirement contract restrictions.
"I respected his guidance and I liked him. I appreciated working with him, especially as an intern," said acting Highway Surveyor, Chris Gonsalves. "He always supported our efforts in the Highway department."
Business Manager Steve Lombard will also leave the town when his contract expires this July.
03/16/2014 – Westport World War II veteran recognized with Certificate of Continuous Membership. Antonio B. Gracia, Jr. was cited for 60 years of continuous membership in the American Legion Post 145 by the National Commander of the American Legion.
"This certificate is issued in grateful appreciation for faithful and dedicated allegiance to the ideals of The American Legion," wrote National Commander Daniel M. Dellinger.
"Let it be further known that such record of consistent loyalty to The American Legion merits the honor of being cited as an outstanding contributor to the programs of The American Legion," Dellinger said.
03/15/2014 – Model sues over stunt gone wrong. In one of the <![if !vml]>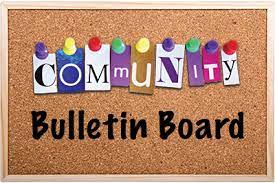 <![endif]>more bizarre golfing stories of the new year, a woman is really teed off over a promotional golfing stunt gone awry.
Model Liz Dickson agreed during a Playboy golf tournament in L.A. back in 2012 to have a photo taken of her lying on her stomach while a co-host of Playboy's radio show stood poised to hit a golf ball atop her buttocks, only she was allegedly struck with the club.
Dickson is suing for $500,000.
Read more about this story with video, and get up-to-date local golf course information in our Golf Section.
03/15/2014 – Casino in Fall River takes a giant leap forward with the planned acquisition of the not-so-new New Harbour Mall.
After a Tweet from Mayor Flanagan broke the news, the possibility of a Fall River casino is starting to take shape, with the backing of Foxwoods - and a location.
Foxwoods released a statement Thursday afternoon saying David <![if !vml]>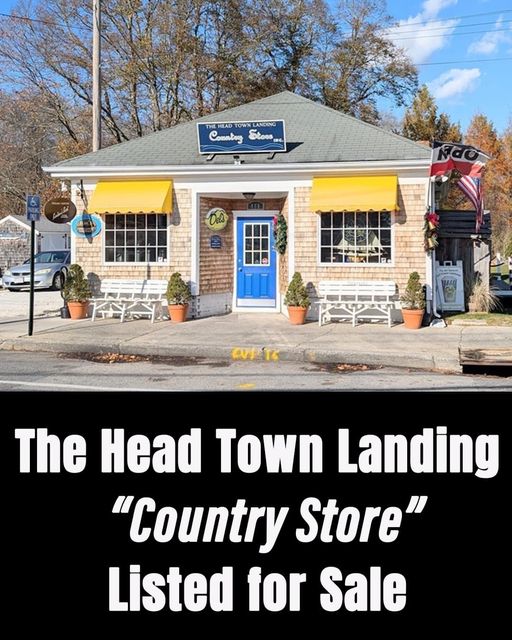 <![endif]>Nunes, a partner in the Foxwoods-led consortium Crossroads Massachusetts LLC, secured the option to buy 30 acres of land "which is currently in use as a commercial development, for the proposed resort."
The city and casino owner originally announced the $750 million project before a location was selected, on January 28th.
The Fall River casino would include a luxury hotel, shopping mall, and restaurants alongside gambling.
Thursday, Mayor Will Flanagan confirmed to www.WPRI.com that the casino would be built at the location of the New Harbour Mall.
"If we did not take action on this site, we would have been left with a vacant mall in a few years," he said. Read more.
<![if !vml]>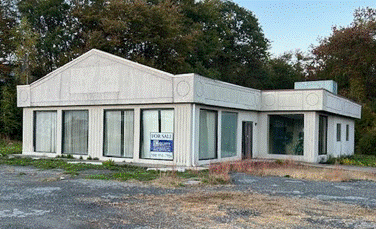 <![endif]>03/15/2014 – The Westport Farmers Market will be moving to the Westport Town Farm this summer from its former location at the Grange on Main Road.  This new space will allow for easier access, ample parking, and a greater variety of local farm products. The market will begin on Saturday morning, June 14th and run every Saturday through September.
03/15/2014 – Open meeting law challenged by RI lawmaker. RI State lawmakers are considering a bill that would allow some local boards and subcommittees to meet via Skype or video conference instead of physically being in a room together.
The bill, co-sponsored by Senate President M. Teresa Paiva Weed, would make it easier for board members who can't make it to meetings; for example, they are away on business. Concerns have been raised, however, that it would violate the state's Open Meeting Law.
Recently, the Massachusetts Attorney General's office determined that selectmen using emails to discuss town office closings due to snow were violating the Massachusetts Open Meeting Law.
More on this later!
03/15/2014 – Senate Passes bill to allow for mutual aid, local police agreements with UMass campuses. The Senate on Thursday passed a bill authorizing all University of Massachusetts campuses to enter into mutual aid agreements with their surrounding communities, Senator Michael Rodrigues (D-Westport) announced Thursday. 
 "This legislation will allow for coordinated efforts between UMass and local police forces, resulting in better safety on all UMass campuses," said Senator Rodrigues. "The passage of this bill is particularly important to me in light of the events at UMass Dartmouth in the wake of the Boston Marathon bombing." More.
03/14/2014 – School Committee takes a step forward, and then takes another step. Westport selectmen are sponsoring an exploratory ballot question in the town's upcoming April 8th election that suggests reducing the number of town-owned buildings and possibly consolidating operations in the remaining buildings.
The School Committee has other plans.
Beginning in September, Westport's first graders will move from the elementary school to the Alice B. Macomber Primary school, and the town's fifth graders will move from the Westport Middle School to the elementary school. At least for now, the eighth grade at the Westport Middle School will stay put, the school board decided.
The move is in reality a non-move, interim Superintendent Dr. Dargon noted. More.
The School Committee voted Wednesday night to leave grades 6, 7 and 8 at the PCB-contaminated middle school for the next school year but to move ahead with plans for closing the Middle School.
School Committee member Carolina Africano made the motion not to move the three grades from the Middle School. It would not be the night's last motion on the matter.
School Committee member Michael Sullivan moved to close the Westport Middle School by the beginning of the 2017-18 school year. Sullivan's motion failed to find a second. More.
In other school-related news, the School Committee has decided on a 4 – 1 vote to extend interim Superintendent Dr. Ann Dargon's contract for one year.
Committee member Carolina Africano opposed; she cited the lack of a superintendent search as her main reason. More.
03/13/2014 – MA drivers will have to ante up again under a plan <![if !vml]>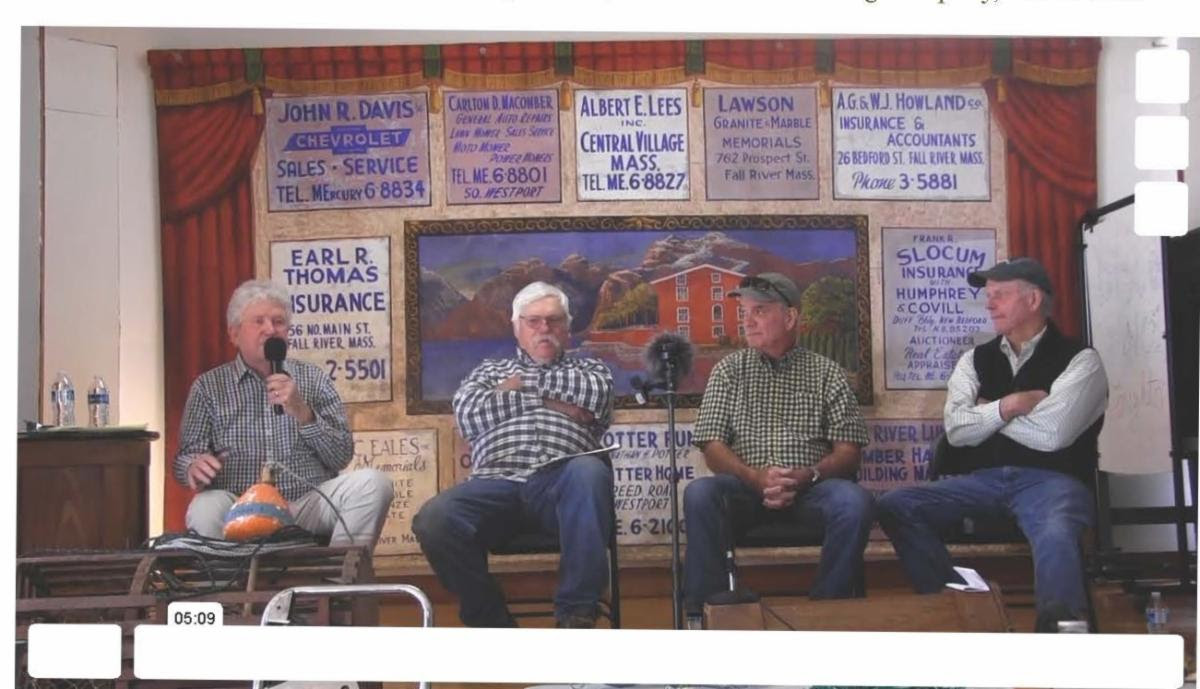 <![endif]>approved by the Massachusetts Department of Transportation.
Heralding back to the days when then Governor Michael Dukakis never met a fee or license increase he didn't like, the Massachusetts Department of Transportation is closing in on plans to raise Registry of Motor Vehicle fees to offset flagging state revenues. 
The plan will increase first-time license road test fees from $20 to $35.
The typical $40 additional fee for specialty plates will remain the same.
Motor vehicle annual inspection fees will increase from $29 to $35.
And noncommercial registration fees would go up from $50 to $60.
To generate $55 million needed to meet state spending demands, the state Board of Transportation on Wednesday proposed the slate of higher Registry of Motor Vehicles fees, which come on the heels of last year's 3 cent per gallon increase in the gas tax and a law tying future gas tax hikes to inflation.
A public hearing process is required before the Registry fees are increased.
03/12/2014 – Injured Westport firefighter Steve Lopes' condition upgraded from critical to serious after his surgery, said Deputy Chief Allen "Sam" Manley.
<![if !vml]>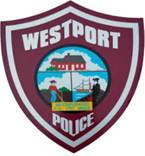 <![endif]>Manley would not discuss Lopes' injuries, only saying that Westport firefighters "have been with him around the clock."
Inset: Firefighter Lopes fell from this icy roof while attempting to extinguish a chimney fire.
The seven-year member of the Westport Fire Department endured six hours of surgery last Friday.
The 47-year-old Lopes, best known for his role as "The Portuguese Firemen," fell 30 feet from the icy roof of a Westport home while fighting a chimney fire. More.
Wish Steve a speedy recovery on his facebook Page.
03/12/2014 – WRWA Executive Director Matt Patrick jumps into the political waters.
The former State Representative for the Third Barnstable District announced he will run for retiring State Senator Therese Murray's seat. Patrick promises to "put aside partisan politics."
<![if !vml]>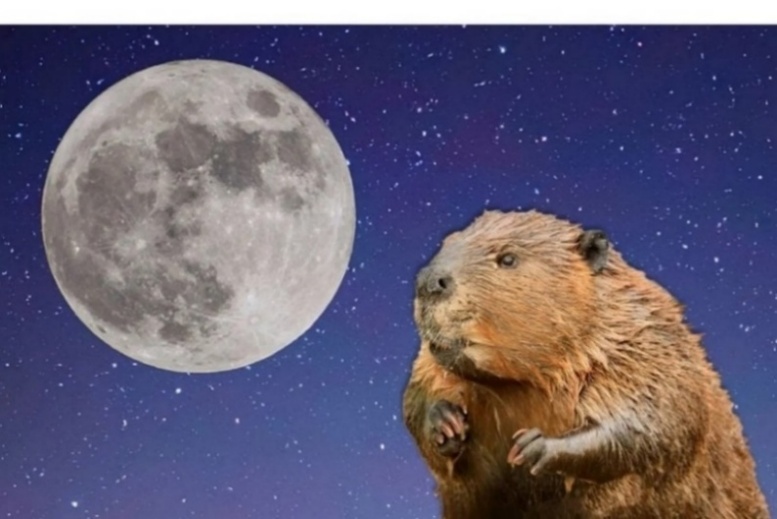 <![endif]>
Above: Westport River Watershed Alliance Executive Director, Matt Patrick (third from left), is shown here with his (left to right) son Sam, wife Louise and daughter Mia.
Former five-term Democratic State Representative Matt Patrick of Falmouth announced his bid for State Senator Therese Murray's seat. Murray, who has represented the Plymouth and Barnstable District since 1993, announced that she would not be seeking re-election this term.
Patrick informed the WRWA board that he will take time off this coming year to run for the State Senate.
Patrick became the WRWA Executive Director at a critical time when the Westport watershed protection and preservation group was grappling with declining financial contributions caused by a weak economy. Click here for all the details.
03/11/2014 – The jobless recovery – is this the new norm? Fall River's unemployment rate rose to 15.1 percent in January, up from 12.7 percent in December. That makes Fall River's unemployment rate the highest in the state.
The state's unemployment rate rose too, increasing to 7.1 percent, up from 6.7 percent in December 2013.
03/11/2014 – Pneumonia caused by Legionella bacteria shuts down Dartmouth police station. After finding samples of the deadly bacteria in the hot water heating system, the Dartmouth Police Headquarters is temporarily closed.
When a Dartmouth police officer became ill and was diagnosed with a form of Legionnaires Disease, police officials decided to close the police station at 249 Russells Mills Road.
After testing confirmed Legionella bacteria in the hot water heating system, officials decided the police station will be closed until it is deemed safe to reenter. More.
<![if !vml]>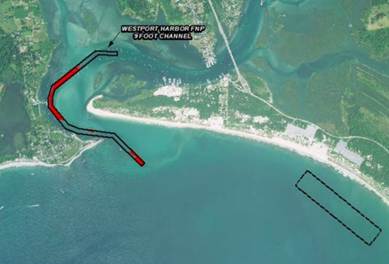 <![endif]>03/10/2014 – Running on empty. Ending a saga that began several years ago, the Town of Tiverton finally bought the Seaside Gas station property that fronts popular Grinnell Beach.
According to Town Council President Ed Roderick, "Most of us agree that conserving our waterfront is a great thing for Tiverton."
But not all Town Council members are happy. More.
03/10/2014 – Money for Hix Bridge debris removal passes state senate. Westport's state senator Michael Rodrigues reported that last week the Senate passed its version of the Transportation Bond Bill.
<![if !vml]>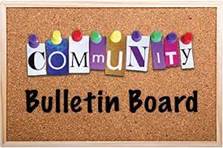 <![endif]>In addition to major funding for South Coast Rail - $2.3 Billion to be exact, plus $100 million for mitigation to assist communities along the route - the Senate's version also included funding for several other projects in the region, including:
$400,000 for the removal of debris from the old Hix Bridge in Westport; $175,000 for the Somerset Scenic Pedestrian Riverwalk; $500,000 for lighting on the Braga Bridge in Fall River, $2,000,000 to reconfigure Swansea's Bark Street/Stevens Street intersection, and $1,000,000 for improvements to Main Street in Freetown. The Senate and House will now work to produce a compromise bill for final passage and consideration of the Governor.
Click here to read more about Hix Bridge debris.
03/08/2014 – Sakonnet bridge toll legislative opponents shift focus to finding funds for state infrastructure.
After nearly two years of arguing that placing tolls on the Sakonnet River Bridge would be economically devastating, legislators from the region have somewhat revised their pitch.
They still oppose the tolls, but now advocate for a $1 billion transportation fund that would be partially funded by a proposed 5 percent surcharge on all fees charged by the Division of Motor Vehicles.
More.
Editor's note: Sound familiar? That's the plan now being put forward by the Massachusetts legislature to fund transportation infrastructure costs. Read the article below: Bumpy road ahead?  
03/07/2014 – A Westport firefighter is in critical condition, a result of falling from the roof of a 2 ½ story house fighting a chimney fire, according to Fire Chief Brian Legendre.
<![if !vml]>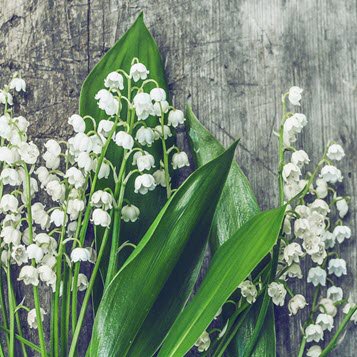 <![endif]>A second firefighter also fell 10 feet to a first floor dormer in a heroic attempt to stop the fall and save the firefighter.
Firefighter Steve Lopes, a seven year veteran of the Westport fire department, slipped on roof ice Thursday, and fell approximately 30 feet to the ground.
The 47-year-old Lopes, the well-known comedian "The Portuguese Fireman," is in critical condition at Rhode Island Hospital. More.
03/06/2014 – Bumpy road ahead? Projected motorist fee increases may <![if !vml]>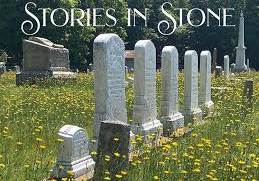 <![endif]>drive us to the poorhouse.
Tasked with developing a portion of its own revenue, the Massachusetts Department of Transportation is closing in on plans to raise Registry of Motor Vehicle fees. Are you ready for this? Read more.
03/06/2014 – Where have you been?
Oriental Pearl got her groove, well at least her sign, back last month.<![if !vml]>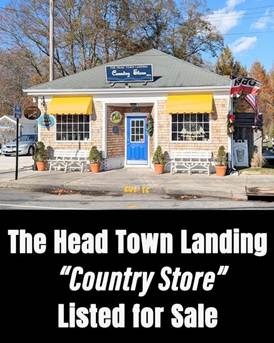 <![endif]>
The popular eatery's landmark Route 6 sign was blown down February of last year by strong winds from a fierce winter storm, and has been missing the past 12 months, leading many at first to fear the restaurant was closed.
Not to worry. The longtime State Road purveyor of all things Chinese, and best known for their fried rice and party bar, has finally put its calling card back out onto State Road.
Formally known as Dante's Inferno, the restaurant became the Oriental Pearl in 1975.
<![if !vml]>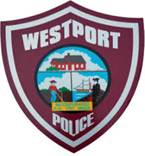 <![endif]>03/06/2014 – Lees Market says they have new and downright delicious Lent-friendly offerings on the way.
With the Lenten season now upon us, they will be rolling out fabulous meat-free items in their deli, rotisserie, pre-pack and frozen sections each weekend until Easter.
Each item is prepared in-house with a meticulous attention to detail. Their delectable offerings will include everything from homemade cod and salmon cakes to stuffed sole, vegetable quiche, lasagna, chili and more.
Selections will vary from week to week, so stop by and see what we have to offer.
03/05/2014 – By the slimmest of margins, the proposed Noquochoke affordable housing development moves forward in Westport.
Westport selectmen voted last week 3-2 to send a letter of support to DHCD, a<![if !vml]>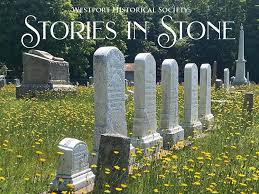 <![endif]> key part of the plan to create 50 units of state-subsidized apartments at Noquochoke Village.
The complex, which has been the target of criticism by some town residents, is slated to include 50 units for both low and mixed income rentals; however, units will not be sold.
Select Board Chairman Antone Vieira Jr. voted, with caution noted, to provide the swing vote to advance the project, saying "I have concerns, and I voted for it. I support this project, and hopefully will continue to do so, but with a little caution."
"I think this is what we've been waiting for," said Selectman Craig Dutra of the detailed application to be sent to the Massachusetts Department of Housing and Community Development. "I would suggest that we write a letter of support."
More.
03/03/2014 – Lincoln Park developer presents design for senior housing. Developers Monday night unveiled a design for 48 units of affordable housing for those aged 55-plus in the heart of the Lincoln Park housing development.
<![if !vml]>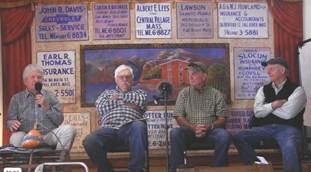 <![endif]>
Above: The three-story building on Midway Park Drive will include affordable apartments that face single-family homes on the site of the former Dartmouth amusement park.
The three-story building on Midway Park Drive will include a 130-foot roof height, an elevator, a central trash chute, and mailboxes, according to plans presented to the Lincoln Park Plan Approval Authority. It will face the single-family homes currently being built on the site.
Westport with over 1/3 of its population 55 and older may welcome this news but some at the meeting continue to have concerns.
"I'd like to reiterate the sensitivity of the area especially while you are building right by the river," said Betsy White from the Westport River Watershed Alliance.
Click here to read article.
03/03/2014 – Selectmen finalize, certify six April 8th election ballot questions at their February 24th meeting.
Four, non-binding ballot questions will take the voters' temperature on key issues that affect the health of town government and quality of life for all town residents.
The six ballot questions proposed by Selectmen have passed muster with Town counsel, and have been released to the public.
As expected, Proposition 2 ½ and Capital Stabilization funding override questions dominate the political scenery as Selectmen struggle to balance a tight budget, while putting the brakes on the structural deficit that has haunted the town for years.
Selectmen also seek relief for taxpayers from Community Preservation Act tax surcharge to help ease the pain of a necessary Proposition 2 ½ override.
Click here to review questions.
03/03/2014 – UMass student stabbed in early morning fight. A student at UMass Dartmouth was admitted to Rhode Island Hospital this morning after being stabbed during a fight at the Cedar Dell South apartments.
Cedar Dell South is a complex of apartments, each with its own entrance. That complex houses about 400 students, according to John Hoey, the university spokesman. The fight took place in the common area outside the apartments.
More.
03/01/2014 – Woody works of awesome art. Buoyed by a great turnout, the WRWA raised thousands of dollars through the creativity and generosity of local area artists and sculptors who turned that bane of a boater's existence, the lobster pot marker, into woody works of awesome art.
Hundreds came out Saturday afternoon to socialize and support the Westport River Watershed Alliance's public silent auction and fundraiser hosted by Dedee Shattuck Gallery.
The auction, which ran from 1 to 7 p.m., had three buoy bids over $325 each by 5 p.m.
More today with photos and video.
<![if !vml]>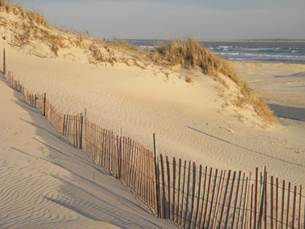 <![endif]>
Above: two belles and a beautiful mermaid – Dedee Shattuck (left), Meredith Cornell's "Flotsam and Then Some" seaweed-haired mermaid lobster buoy sculpture, and WRWA's Gay Gillespie.
03/01/2014 – Little Compton's Roger Guillemette is a trifecta winner at the annual Great Community Cook-Off, a fundraiser for the Little Compton Community Center. The LCCC board member and 5-time Cook-Off entrant served up a delicious Louisiana Seafood Chowder that won Tasters Choice, Crowthers Choice, and Chowder category awards.
So what's next, Disneyworld! Click here to view video.
<![if !vml]>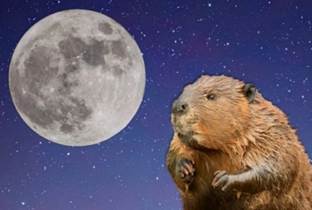 <![endif]>
03/01/2014 – Basket weaving with artisan Sharon Owens. In the homey confines of Partners Village Store's basement, basket weaver extraordinaire, artisan and teacher, Sharon Owens, conducted a clinic in the intricacies and mysteries of basket weaving to 10 participants who, for just $65, received instruction, all basket materials and a Partners' lunch.
Now that's a bargain in anyone's book! More today with photos.
Below: from this (left) to this (right) in 7 hours.
<![if !vml]>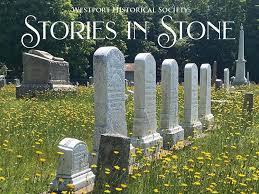 <![endif]>  <![if !vml]>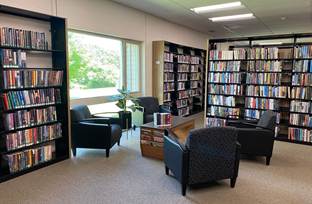 <![endif]>
02/27/2014 – Making the most of a taxing situation! AARP <![if !vml]>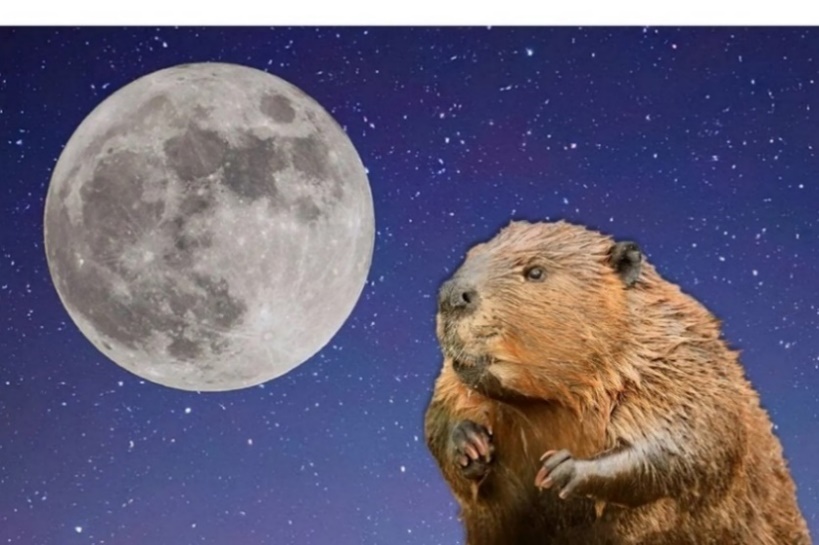 <![endif]>volunteer Peter Robash of Westport is assisting Renea Perreira with filing her 2013 tax returns at the Westport Senior Center.
AARP volunteers are preparing tax returns for seniors and other town residents with low to middle range incomes, free of charge, every Wednesday through April 9th.
"We'll do about 60 returns here at the Senior Center," Robash said. "But in Fall River AARP volunteers are expected to do about 1000!"
"We get lots of referrals from H&R Block," he said.
By appointment only every Wednesday from 1 – 3:30 p.m. through April 9th.
Call to reserve your appointment at 508.636.1026.
You will need to bring with you: 2012 Federal & State Tax returns; all tax documents you receive in the mail such as W2 forms and 1099 forms; copies of paid real estate tax bills and any paid water/sewer bills; proof of health insurance coverage if other than Medicare; proof of payment for any deductions, i.e. medical and dental expense, charitable contributions, mortgage interest, auto excise tax; and proof of payment related to education expense or residential energy savings.
You must bring personal identification (preferably driver's license.)
For any questions please call the COA at 508.636.1026.
Westport Senior Center, 75 Reed Road, Westport.
<![if !vml]>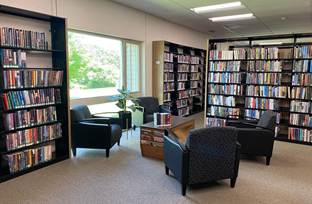 <![endif]>02/26/2014 – Hey, what's cookin'? Quick response by the Westport Fire Department saved a Highland Avenue homeowner from more damage than just a run-of-the-mill kitchen cooking fire.
An automated fire alert from a home fire and security protection system notified Westport firefighters yesterday morning who quickly dispatched a tanker, ladder truck and several fire emergency vehicles to 313 Highland Avenue, where the home owner couldn't identify the source of the smoke.
The incident was resolved and the house was ventilated with a high-powered exhaust fan mounted in the front-door frame.
A tip of the hat to Westport's finest.
<![if !vml]>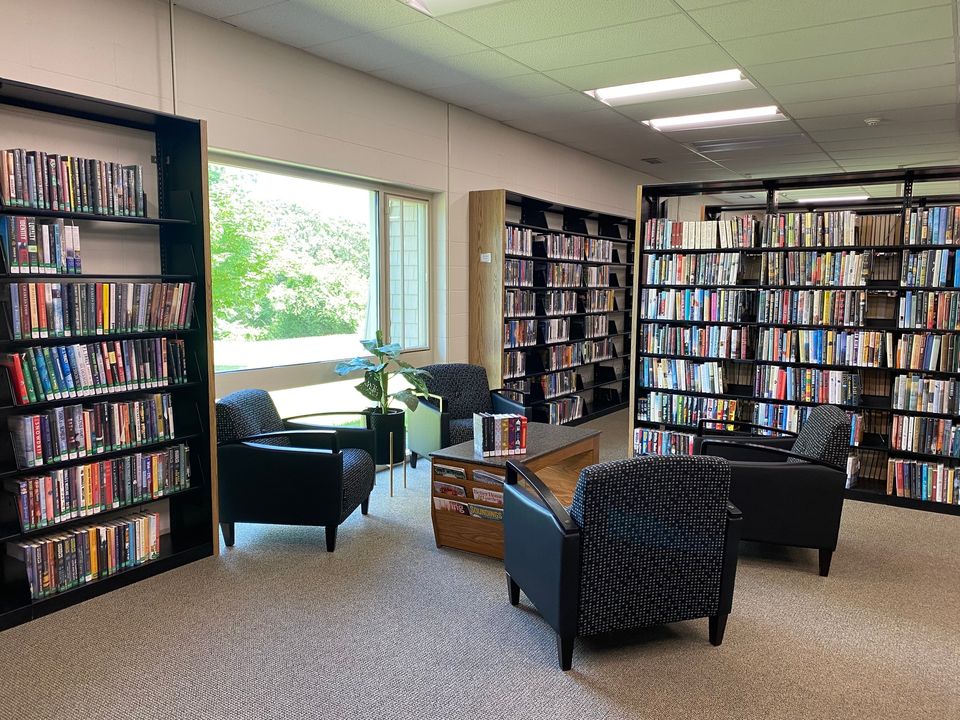 <![endif]>02/25/2014 – More power to ya! Unless you've been visiting another planet, over the last two years NSTAR has been very visible cutting back the tree line and upgrading their power distribution network to better service Westport residents.
And the utility's efforts are paying off.
There were no major, or even minor, power outages in one of the worst winters Westport has experienced in decades.
Click here to see what they did.
<![if !vml]>
<![endif]>02/25/2014 –SRPEDD lays out South Coast rail project update. Bristol Community College will host the latest Southeastern Massachusetts Commuter Rail Task Force meeting Tuesday at 3 p.m. at its Commonwealth Center Atrium, 777 Elsbree Street, Fall River.
In conjunction with the Southeastern Regional Planning and Economic Development District, task force membership includes 31 communities from this region to the Stoughton area that would be affected by development of the South Coast commuter rail project and rail improvements to aid the commercial economy.
Tuesday's agenda includes an update on the South Coast Rail by Jean Fox, Massachusetts Department of Transportation project manager.
More.
<![if !vml]>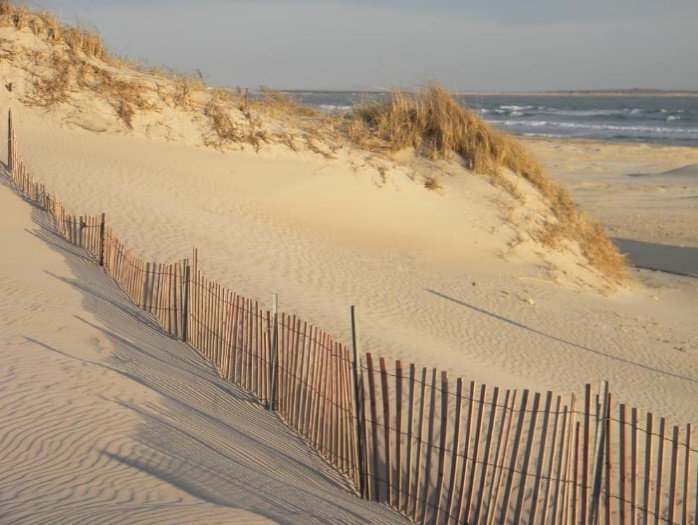 <![endif]>02/24/2014 – Exit right, no! The frigid weather departed Westport last week, but not before exacting one final indignity from Westport drivers.
"We had six, possibly seven, "black ice" accidents this morning" said Westport police on Thursday, January 20th.
This unlucky driver hit an icy patch on Old County Road at 8:30 a.m., which caused his pickup truck to spin off the road and into the woods, barely missing trees of considerable size.
No one was hurt except the driver's pride when he had to pay to have his car pulled from the woods.
The black ice was most prominent under the shade of the roadside trees, where otherwise the warm, morning sun had already melted the roadway ice.
<![if !vml]>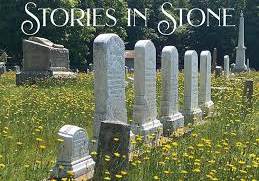 <![endif]>
02/24/2014 – Just when you thought it was safe to go back outdoors - it's backkkk! Westport has been enjoying above-40 degree temperatures over the past week, but that's about to come to an icy end.
The Arctic's polar vortex will pay a return visit to the northeast, but won't bring subzero numbers, only below-average cold.
Highs will be in the 20s and lower 30s — 10 to 20 degrees below normal. But wind chill factors will make it feel much colder. 60 percent chance of a snow shower on Wednesday.
There can be a silver lining, if you're willing to look for it.
Click here to view 'snowscape' cameos of last week's nor'easter winter storm Quintus, which dumped 7 to 9'' of moist snow, demolishing snow and ice budgets throughout the region.
<![if !vml]>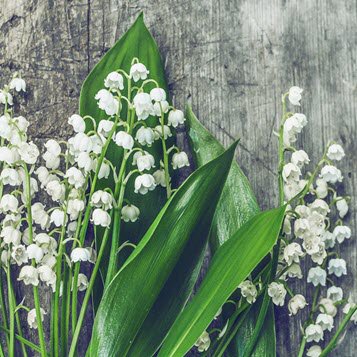 <![endif]>
02/23/2014 – The decades-old Rhode Island Spring Flower and Garden Show is traditional in itself. But this 23-year-old perennial flower and garden show is anything but sedate. It is a voluptuous display of form, beauty and creative talent. It highlights the designers' passions, loves, and sublime understanding of nature's essential splendor.
How they do it is mystifying, but we can all appreciate what they do at this year's 'Vintage Gardens' on display at the RI Convention Center.
But you have to hurry; it ends today at 6:00 p.m.
More with video, photo album and pictures of this year's 'Vintage Gardens.'
<![if !vml]>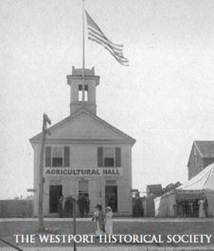 <![endif]>
02/23/2014 – Southcoast Health System among first hospitals <![if !vml]>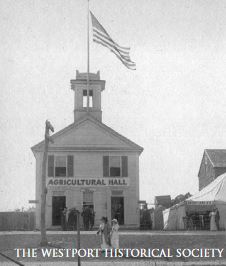 <![endif]>in the U.S. to offer new implantable, life-saving device to patients at risk of sudden cardiac arrest.
Southcoast® Health System announced today that Southcoast hospitals are among the first in the region to receive early use of the new Boston Scientific S-ICD® System before it is widely available on the market.
The Boston Scientific S-ICD System is the world's first and only commercially available subcutaneous implantable defibrillator (S-ICD) for the treatment of patients at high risk for sudden cardiac arrest.
Currently, Southcoast is one of the first hospitals in Massachusetts and Rhode Island to receive the device, along with Brigham and Women's, Massachusetts General, Tufts Medical Center, Beth Israel Deaconess Medical Center and Rhode Island Hospital. More.
02/22/2014 – Community forum set for Westport elementary principal candidates. On February 27th at 6 p.m., interested parents and others can meet the finalists for the principal's job at the elementary school.
Interim Superintendent Ann Dargon announced the finalists for the Westport Elementary School principal vacancy last week.
The finalists for the Westport Elementary School Principal vacancy are: Ms. Christine Panarese, Mr. Timothy Plante and Mrs. Christine Staskiewicz.
The community forum is scheduled for the Westport Elementary School Media Center. Each candidate will have 30 minutes to introduce themselves and take questions from the audience. More.
<![if !vml]>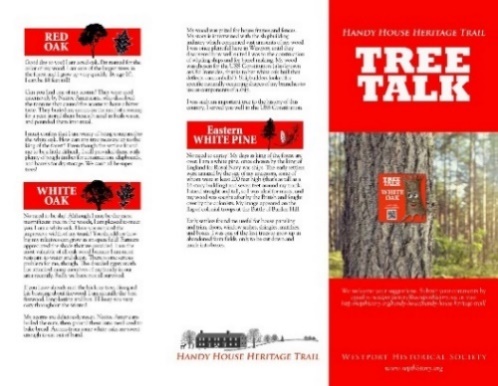 <![endif]>02/21/2014 – Richmond Woods Bachelder. Westport Point resident and longtime member of the Westport ROMEOs, Richmond Woods Bachelder died Tuesday, February 11th.
Click here to read about Westport Point resident shared WWII memories with ROMEOs.
A memorial service will be held on Friday, February 28th at 11 a.m. at the First Parish Church, 349 Boston Post Road, Weston.
The Tabor Academy and Harvard College graduate was a bombardier navigator in WWII in the European and then Pacific theater.  More.
<![if !vml]>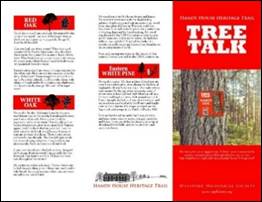 <![endif]>02/21/2014 – Brad Clifford Brightman of Westport has been installed a district deputy grand master of the Grand Lodge of Masons in Massachusetts, and will preside over nine lodges in the 19th Masonic District for the year.
In his new post, Mr. Brightman will serve as the personal representative of the State Grand Master Harvey John Waugh to the lodges in his district.
Mr. Brightman was Westport's Town Moderator from 1992 until 2004.
The Grand Lodge of Masons in Massachusetts is the oldest Grand Lodge in the Western Hemisphere and the third oldest in the world. It was chartered in 1733.
02/20/2014 – By-law unconstitutional, Massachusetts Attorney General, <![if !vml]>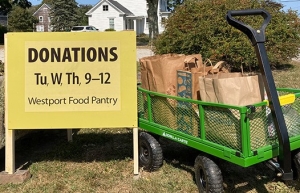 <![endif]>Martha Coakley declares to Westport Town Clerk, Marlene Samson in a letter dated February 12th.
357 Westport voters at the November 5, 2013 Special Town Meeting easily carried Article 20, creating a new town by-law requiring town-issued permits for door-to-door sales/canvassing.
The by-law was written to protect home-owner privacy and help fight out-of-town frauds.
Town-sponsored youth events such as girl scouts selling cookies were to have been exempted.
Citing considerable litigation concerning regulating commercial or noncommercial door-to-door solicitation, Coakley said the activity is entitled to some measure of protection under the First Amendment to the U.S. Constitution, as applied to the states through the Fourteenth Amendment, and permitting requirements constitutes a prior restraint.
Town by-law changes have to be approved by the State's Attorney General before they can be implemented.
Selectmen will consider their options.
Story to be updated later.
02/20/2014 – Westport census forms mailed. For resident convenience, there are drop-off census boxes in front of Town Hall next to the mail boxes.
The Westport Board of Registrars has mailed the 2014 annual census forms to every household in town.
A yearly census is mandated by the state and the forms must be returned in the envelopes provided within ten (10) days.
Any resident who has not received a form, especially those in new dwellings, should notify the Registrar's office at 508.636.1001. Read more.
02/20/2014 – Westport Cultural Council seeks Helen Ellis Trust grant proposals. The Helen E. Ellis Charitable Trust Grant applications are available commencing Saturday, February 1, 2014.
Applications are available at the Westport Free Public Library or at the Town Clerk's office beginning February 1, 2014.
Visit www.westportculturalcouncil.org for more information or to download an application form.
The Westport Cultural Council is now accepting applications for the Helen E. Ellis Charitable Trust grant. This grant program funds cultural activities and events that benefit the Westport community. Read more and download forms.
02/19/2014 – Storage building fire flares into unlicensed firearm charges against a Fall River man. An early morning fire resulted in the arrest of Roberto Rodriguez, 29, of 62 Ninth Street, Fall River.
At three minutes past midnight on Tuesday, February 11th, the Westport Fire Department responded to a commercial structure fire located at 212 American Legion Highway. Read about the fire.
Arriving apparatus found heavy smoke and fire coming from a 500' by 100' one-story, wood frame commercial building that was divided into individual storage and work stalls. 
Fire crews and Westport police officer Robert Rebello were working their way through one of the rental storage units at about 2:30 a.m. when they spotted guns inside a car - a rifle barrel and what appeared to be a gun with foldable stock. Police obtained a warrant and later found a small stash of high-powered weapons and ammunition in the vehicle.
Police also found over 10 grams of cocaine inside a backpack.
Read more with photos.
<![if !vml]>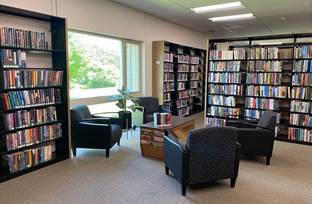 <![endif]>
Above: Westport Police Department photo. Police found an AK-47 variant style high capacity assault rifle with more than 25 rounds of high-powered ammunition; a rifle with a loaded 40-caliber magazine; and a firearm that resembled an Uzi-style gun with a loaded 9mm magazine.
02/18/2014 – It is 5 p.m.; do you know where your nomination papers are?
Well, apparently all the candidate hopefuls who took out papers to either run for office or for reelection do, as they all submitted their paperwork today by 5:00 p.m. (the last day to qualify for the April 8th election ballot) and all signatures were certified, according to Westport Assistant Registrar, Joshua Brum.
"We had three late returns this afternoon," Brum said, "and they all cleared the certification hurdle."
With the final tally in, there are two positions that have no candidates: a four-year term on the Planning Board, and a three-year term on the Landing Commission.
And three races are shaping up which should provide some interest for those pundits who follow such things.
Click here to see what the ballot will look like this April 8th.
02/17/2014 – Two-story dwelling destroyed in Westport fire. Firefighters hampered by cold weather and no hydrants.
At approximately 10 p.m. Sunday night, the Westport Fire Department responded to a structure fire located at 463 American Legion Highway.  First arriving apparatus found a two story wood frame structure fully involved in fire. 
Due to the lack of hydrants in the area, Westport firefighters called in <![if !vml]>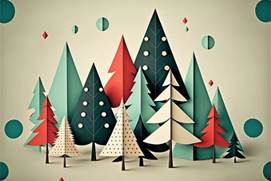 <![endif]>tankers from area departments to assist.  In addition to the lack of hydrants, the cold weather and the location of the house, which was at the end of a long laneway, made fighting the fire difficult.
The fire was brought under control in approximately one hour but not before the entire house was destroyed. An estimated dollar loss of the building and contents has not been determined.
Firefighters upon arriving were not sure if the house was occupied, but later Monday morning Westport Police did locate the owner, Barbara Pryzbyla, in Fall River. 
The Westport Fire Investigation Unit and the State Fire Marshal's Office responded to the scene and are conducting an origin and cause investigation. 
There were no reported injuries to firefighters.  Assisting the Westport Fire Department were fire departments from Tiverton, Little Compton, Dartmouth District #3 and Fall River.
Fire officials report that at this time no further information is available due to the ongoing origin and cause investigation.
02/17/2014 – Severe winter busts budgets. Nor'easter winter storm Quintus, forecast at 2-4", dumped 7 to 9'' of moist snow, snarling Westport roads and demolishing snow and ice budgets throughout the region.
Town officials expect the snow and ice budget to be in the red by $250,000 or more before the winter season finally ends.
"We had nine trucks out all night through Saturday morning," a tired acting Highway Surveyor Chris Gonsalves said.
The recently acquired new Freightliner truck and plow was a life saver, Gonsalves said.
"We were fortunate to only have one breakdown – a heater core went out on one of the older trucks, but the driver kept going," Gonsalves said.
<![if !vml]>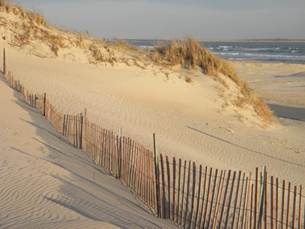 <![endif]>Rapidly accumulating snow and heavy drifting powered by strong northeast winds made it difficult to keep some roads open, like Horseneck Road, Adamsville Road, and Atlantic Avenue.
Gonsalves deployed the town's frontend loader and three trucks to Adamsville Road Saturday morning to clear deep drifting from the roadway, driven there by strong northeast winds whipping snow from the Orr's farm onto Adamsville Road.
The mind-blowing winter is not only breaking snow and ice budgets, but hurting the economy with flight cancellations to the sunny south, and keeping shoppers looking to spend their tax returns out of retail stores, restaurants and movie theaters.
Here comes Rex, third named storm in a week.
Another snowy mess is brewing with snow/rain projected for Tuesday, with temperatures climbing to 51 degrees by Friday.
<![if !vml]>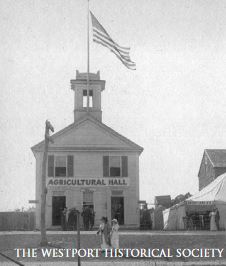 <![endif]>Where's rock guitarist, Eddie Money when you need him – we need a couple of tickets to paradise.
"O Brother, Where Art Thou?" Henry the swan looks sadly at the Harbormaster's shack on Saturday, hoping for a helpful handout from Harbormaster, Richie Earle who was nowhere to be found.
The increasingly domesticated Cob (male swan) drops in from time to time at the Point when foul and frozen weather makes foraging for food in the harbor a more difficult task.
02/15/2014 – AP classes will make WHS students more college ready. Students at Westport High School will soon have more Advanced Placement (AP) courses available to them, thanks to funding from the Westport Education Foundation.
An AP Art class has been approved as the first grant from the foundation's Lydia Poole Barker Memorial Fund. The school also plans to expand its science curriculum by adding an AP physics course next year for sophomores who have completed Algebra and Honors Geometry. More.
02/15/2014 – Where snow plows go to die. Westport's fleet of aging snow plows is patched together with welds, baling wire and hopes they'll last one more year.<![if !vml]>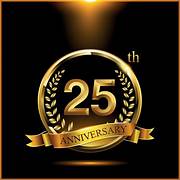 <![endif]>
Most are 50 years old.
The highway department is responsible for clearing 134 miles of roadways with a hodge-podge of older, under-powered trucks and even older snow plows.
"We fix the plows with pieces from the other plows almost on a daily basis during storms," said highway department employee Andrew Sousa.
That is until now.
Surprise, surprise, Westport exceeds snow and ice removal allocation. Read story below.
"We took delivery of a custom-built, heavy duty Freightliner the beginning of February along with a new plow and drop-in sander," acting Highway Surveyor Chris Gonsalves said.
Still, Gonsalves said that a handful of smaller plow trucks have broken down and need to be retired.
Better capital equipment planning and Chapter 90 highway monies from the state have helped the highway department move to a more modern fleet of snow clearing equipment, but there's a long way to go. Read more.
02/14/2014 – Dairy goat herd perishes in noontime fire. A herd of dairy goats were killed Thursday when an early 1800's-era historic barn was destroyed in a fire at 565 Old County Road, officials said.
The barn was fully involved and had collapsed when firefighters arrived.
The barn, which measured roughly 30 feet by 30 feet, was used to house the goats. The fire was reported at 11:55 a.m., according to a fire department spokesman.
Firefighters and police shut down Old County Road near Reed Road as firefighters extinguished the blaze.
A dump truck used by the farm was heavily damaged by the fire.
The property is home to the King Farm which raises dairy goats and chickens.
The age of the barn is not known, however, the structure was part of the Tripp/King family homestead which dates back to the late 1700's.
The Little School, a restored 1831 one-room school house, is on an adjoining property, but was never threatened by the fire.
Tankers from Dartmouth Fire District 3, Tiverton and Little Compton assisted Westport firefighters, who were on the scene for about 2½ hours, fire officials said.
No firefighters were injured.
02/14/2014 – Need salted sand? Here's where to get it. Now that the rain has stopped and near freezing temperatures<![if !vml]>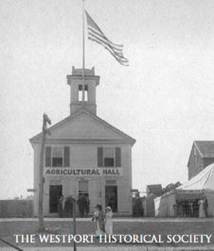 <![endif]> are moving in, Westport's interim Highway Surveyor wants you to know that salted sand is available either at the town barn behind Town Hall at 816 Main Road, or at the town's transfer/recycling station. No trucks please; small buckets only.
Only Westport residents may obtain up to five gallons per visit, and you must bring your own bucket.
A valid landfill sticker is required to enter the Transfer Station. Operating hours every day except Tuesday and Wednesday are from 8:30 a.m. to 3 p.m.
"Residents can get their sand directly from the Highway Department," said Gonsalves, "but accessibility and the secure location makes the Transfer Station a better pick-up point for town residents."
Sand/salt mixture subject to availability.
<![if !vml]>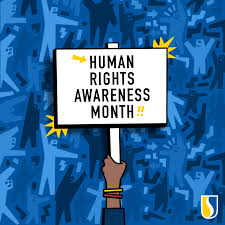 <![endif]>02/13/2014 – Snow woes in Westport! Great weather for ducks? It's frightening to open the blinds first thing in the morning for fear of what you might see. Snow, ice, sleet, rain. How much longer will this go on?
In our photo of the week, these quackers are basking on sun-warmed, dry asphalt in the middle of Sodom Road on Tuesday.
Another storm this morning is dumping more sloppy snow and rain, adding to the misery of the daily commute, and unfortunately ending the ducks' tanning session.
Darn groundhog; he's ruining everything!
Click here to view this and other previous photos of the week.
02/13/2014 – Westport selectmen vote unanimously to "straighten out" Narrow Avenue/Sodom Road intersection.
Narrow Avenue has three separate intersections with Sodom Road, right in the middle of an S-curve, creating a public safety issue, according to Westport police.
"I would recommend that the intersection be designed so that Narrow <![if !vml]>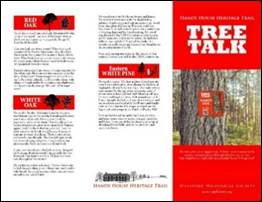 <![endif]>Avenue intersects (with) Sodom Road at one location as opposed to three," Lt. John Bell told Selectmen Monday night.
The department's safety officer recommends that Narrow Avenue be wide enough at the intersection so that "there is a left turn lane onto Sodom Road and a right turn for vehicles turning right onto Sodom Road."
Lt. Bell also recommended that the lane for vehicular traffic turning west onto Narrow Avenue should be adjacent to those lanes making the road wide enough for farm vehicles to utilize.
Selectmen voted unanimously to move forward with Lt. Bell's recommendations.
Story will be updated today.
02/12/2014 – Dartmouth Earthquake! For those who are interested, a magnitude 2.4 earthquake hit the Dartmouth area just about 5:00 p.m. yesterday; the epicenter was reported by USGS to be 1 kilometer WSW of Bliss Corner.
Police across southeastern Massachusetts reported being flooded with calls just after 5:46 p.m. of a loud boom heard throughout the region.
Very few people felt it, and those who did described the tremor as weak.
The event was first reported as a 4.1 magnitude upheaval off Nantucket, but that report appears to be erroneous, according to officials from the USGS National Earthquake Information Center who follow such things.
According to USGS, people in New England, and in its geological extension southward through Long Island, have felt small earthquakes and suffered damage from infrequent larger ones since colonial times. Moderately damaging earthquakes strike somewhere in the region every few decades, and smaller earthquakes are felt roughly twice a year. The Boston area was damaged three times within 28 years in the middle 1700's, and New York City was damaged in 1737 and 1884. The largest known New England earthquakes occurred in 1638 (magnitude 6.5) in Vermont or New Hampshire, and in 1755 (magnitude 5.8) offshore from Cape Ann northeast of Boston. The Cape Ann earthquake caused severe damage to the Boston waterfront. The most recent New England earthquake to cause moderate damage occurred in 1940 (magnitude 5.6) in central New Hampshire.
02/11/2014 – In the second such fire in two weeks, an early morning blaze hits another Route 177 business complex.
At three minutes past midnight, the Westport Fire Department responded to a structure fire located at 212 American Legion Highway.  First arriving apparatus found heavy smoke and fire coming from a 500' by 100' one-story, wood frame commercial building. 
While extinguishing the fire, firefighters had to overcome not only the size of the building that was subdivided into smaller units, each the size of a two stall garage probably used for storage, but also the cold weather and the lack of hydrants in the area.
<![if !vml]>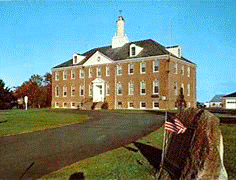 <![endif]>
Above: the red line outlines where the fire was contained by firefighters.
The fire was brought under control in approximately one hour, resulting in the saving of approximately half of the building. The estimated dollar loss of the building and contents has not yet been determined.
The Westport Fire Investigation Unit along with the Westport Police responded to the scene to conduct an origin and cause investigation.  
There were no reported injuries to firefighters. The owner of the property was reported as Jeremiah Torres of Westport.  Assisting the Westport Fire Department were fire departments from Tiverton, Little Compton, and Dartmouth Districts #3 and #2.
02/11/2014 – Carol Vidal feted by Westport Selectmen. Westport's Board of Selectmen at last night's meeting honored <![if !vml]>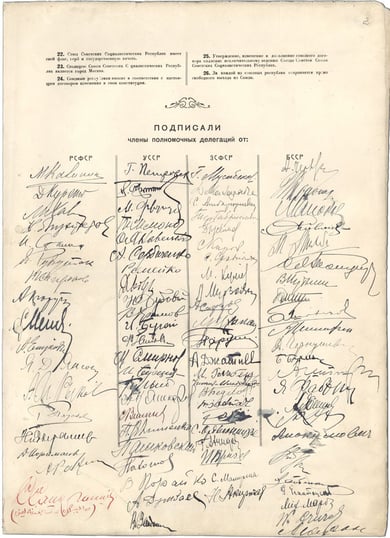 <![endif]>Westport resident Carol Vidal, presenting an official citation recognizing her volunteerism with the Westport Cultural Council. A past president and current treasurer of the Council, Vidal will be honored at the State House in Boston today as the recipient of the MCC Leadership Circle Award for her dedication and excellence in support of the Cultural Council.
She was selected with one other recipient out of a field of 327 Cultural Councils representing 351 towns in Massachusetts. See story below. Story will be updated later.
<![if !vml]>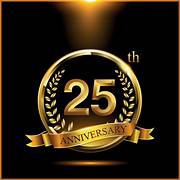 <![endif]>02/11/2014 – Dumb business plan "brew ha-ha." If you're a Starbucks lover of lattes, mochas or frappacinos, you're gonna wanna watch this video. Watch video now.
This is a case with which corporate identity lawyers will have a field day.
A comedian known for a Comedy Central prank show came forward today as the owner of the Dumb Starbucks coffee shop in Los Feliz, California that attracted crowds of curious customers over the weekend, but shortly after he revealed his identity, his store was shuttered by the county Health Department.
<![if !vml]>

<![endif]>Nathan Fielder held a news conference in the parking lot of the store at 1802 Hillhurst Avenue and posted a video online, saying the addition of the word "Dumb" in the name legally qualified it as a parody.
Starbucks customers take their beverages seriously, and so does Starbucks who at this moment is considering their options.
"It is not affiliated with Starbucks. We are evaluating our next step. While we appreciate the humor of the store, they cannot use our name. It is a protected trademark," a Starbuck's spokesperson said.
02/10/2014 – Westport April Election news. Candidates have until this Thursday, February 13th by 4:00 p.m. to take out papers, and then filing those papers with the town's Registrar by 5:00 p.m. on Tuesday, February 18th.
Westport's upcoming April election has few contested races, but a three-year term on the Diman Regional School Committee (Westport representative), a usually uncontested and uninspiring race for many years, is starting to draw some interest.
The chairman of the School Committee, Laurenio Couto, the lone committee member who opposed entering into negotiations with and <![if !vml]>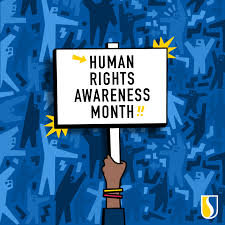 <![endif]>tendering a contract extension for Superintendent-Director Marta Montleon, is resigning, bringing into question whether recent School Committee actions played into his decision. More.
Inset: current Town Treasurer, George Foster, has announced this is the last term as Treasurer he will seek, prompting Selectmen to place a question on the April Election ballot changing the status of the Town Treasurer' position from elected to appointed.
They are not alone in making this change.
The state's Department of Revenue has recommended big changes for Somerset's treasurer and tax collector positions, and several other Bay State communities have already followed suit. More.
Click here for all current news on Westport's April election.
02/09/2014 – Carol Vidal honored at library reception. The Westport Cultural Council hosted an open house and reception Saturday, February 8th with friends, WCC members, and state and local officials gathering in the Westport Public Library's Manton Room to pay homage to the woman who has given so much of herself serving the arts, sciences and culture in our community.
"I've been on the board since 2000," the Figerado Street resident said. "This award was totally unexpected!"
<![if !vml]>

<![endif]>
Above: Westport's State Senator, Michael Rodrigues, presented Vidal with an Official Citation from the Massachusetts Senate. From the left: State Senator Rodrigues, Carol Vidal, Irene Buck, and State Representative Paul Schmid.
According to Council member, Irene Buck, "there are 327 Cultural Councils out of 351 towns in Massachusetts. All are invited to submit an applicant for this prestigious award."
Buck spearheaded the nomination effort without Vidal's knowledge. "We did a lot of research and talked to a lot of people gathering information for the application," Buck said.
Winners are chosen based solely on information provided in the application.
This year the Massachusetts Cultural Council awarded the honor to two recipients.
On February 11, 2014 Vidal will be honored at the State House in Boston as the recipient of the MCC Leadership Circle Award for her dedication and excellence in support of the Cultural Council.
Since 2004, the MCC Leadership Circle Awards have recognized LCC volunteers for their outstanding work in support of the Local Cultural Council Program.
Vidal will also be honored Monday, February 10th by selectmen at their weekly meeting. 6:00 p.m.
02/09/2014 – Beer & Food 101! If you don't know the temperature difference between a lager and ale, or which beer is best paired with boeuf Burgundy or smoked bratwurst and onions, then you missed Dr. Amy Fowler's February 6th's educational forum at Lees Market Wine and Spirits, sponsored by Buzzard Bay Brewing.
<![if !vml]>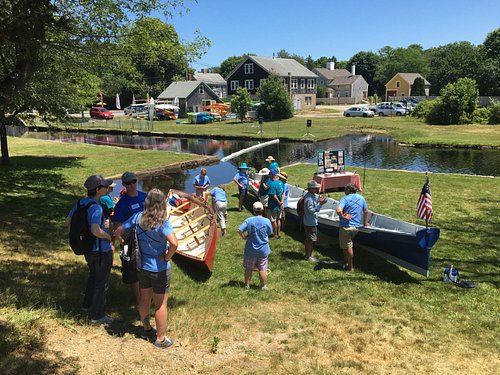 <![endif]>The affable, self-proclaimed foodie and beer enthusiast was on hand to tutor the almost 30 paying guests on how to pair foods with various styles of beers. From India Pale Ales to fruit beers, Porters to Saisons, Fowler preached there is more to pairings than food and wine.
Fowler is the Director of Beer Advancement at Buzzards Bay Brewing.
"I'm a real beer geek when it comes to craft beers," Fowler said.
The 34-year-old Dartmouth resident has been to Belgium four times, and is planning a fifth trip in May.
Beer in Belgium dates back to the age of the first crusades. There are 180 breweries in the country that's no bigger than Massachusetts, Rhode Island, and Connecticut combined, so it's a great place to start your crusade when learning more about the beverage that dates back to at least the 5th millennium BC.
Look for more of these great events at Lees where something is always brewing at Westport's social hot spot.
02/08/2014 – Surprise, surprise, Westport exceeds snow and ice removal allocation. Well, it's no surprise really. The budget's structural deficit forces Westport selectmen to underfund the perennially-underfunded line item by tens of thousands of dollars each year to present a balanced budget at the annual Town Meeting.
It's the only town expense account that can be overspent, and the town takes full advantage, all the while hoping mother nature will be kind, if only for just this year.
Unfortunately, Town Administrator Jack Healey had to report this week <![if !vml]>
<![endif]>that the town has overspent snow and ice by about $130,000.
And the winter ain't over yet (six more weeks according to the groundhog.)
Inset: plowing in tandem on John Reed Road.
Habitually, the line item is set around $70,000, far too little to cover most winters, and this one is looking to be a corker.
Looks like free cash will take another hit.
For planning purposes Healey and the selectmen have mentally earmarked $250,000 in free cash to pay the snow removal budget deficit, a funding source they try not tap for normal town expenses.
According to acting Highway Surveyor, Chris Gonsalves, the town is well stocked with sand and ice from previous year's purchases.
Think spring!
02/05/2014 - East Beach Road just can't catch a break. After <![if !vml]>

<![endif]>being pummeled over the years by violent storms like Sandy, Irene, Bob, Carol and other tempests too numerous to mention, the evacuation road has had to suffer the indignity of losing its protective shoreline, drastically eroded by what some now say are shifting replenishment sand patterns caused by the Gooseberry causeway.
Is East Beach Road on its last legs?
To add insult to injury the Massachusetts Department of Environmental Protection has nixed the building of an 'armored revetment', a stone wall of sorts similar to hundreds seen across the country's shorelines, saying they advocate against changing or altering the natural shoreline system in order to stabilize it.
So, Westport selectmen and the Highway Department keep repairing the battered road, moving it further north a few yards at a time after each storm takes another bite out of the road bed.
Recently, a major effort by the town to resurface the cobbled, sandy and barely passable road with an aggregate mix of sand, gravel and Reclaimed Asphalt Pavement (RAP) turned sour when wet weather followed by freezing conditions during installation turned the new roadway surface into a washboard pocked with potholes.
Now the road is closed for the winter.
What went wrong? Read more.
02/05/2014 8:30 a.m. – Snow, ice and sleet, oh my! Winter storm Niki whacks Northeast. Westport and areas to the south including the Cape and islands will be spared the heavy snow, but freezing rain later this morning could create ice glazing that could bring down branches, power lines and cause local power outages.
Driving is treacherous with slippery road surfaces which will only get worse throughout the day.
Town offices closed. Westport Senior Center, Library and schools are closed.
Call board and committee chairmen to check on the availability of town meetings scheduled for today and tonight.
02/03/2014 – Southcoast Blood Bank announces community blood drive schedule for the month of February; also announces February schedule for community screenings and vaccinations.
YMCA Southcoast to waive joiner fee on new YMCA memberships for Southcoast blood donors.
The Southcoast Blood Bank's annual promotion with Southcoast YMCA returns to the region during the month of February.
In February 2014, anyone who donates blood at the Southcoast Blood Bank at St. Luke's Hospital or at any Southcoast community blood drive will receive a complimentary family guest pass to any YMCA SOUTHCOAST facility, and the Y will waive the joiner fee for any donor interested in a new YMCA membership (up to a $90 savings). YMCA SOUTHCOAST facilities include the Dartmouth YMCA, the Fall River YMCA, Gleason Family YMCA in Wareham, the Mattapoisett YMCA and the New Bedford YMCA.
Click here for all the details and locations.
<![if !vml]>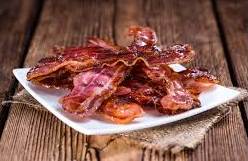 <![endif]>02/03/2014 – Westport State Representative Paul Schmid rescued after falling through ice on the Westport River.
On Sunday morning in Westport, Representative Paul Schmid stopped by to observe members of the Westport Fire Department conduct an ice rescue drill at the boat landing on Hix Bridge Road.
He ended up becoming a victim. More. 
Photo: Steve Lope/WFD
02/02/2014 – Westport weathers 'Hercules,' 'Ion,' but bitter temperatures and biting winds put the seaside community into a deep freeze not experienced in years.
<![if !vml]>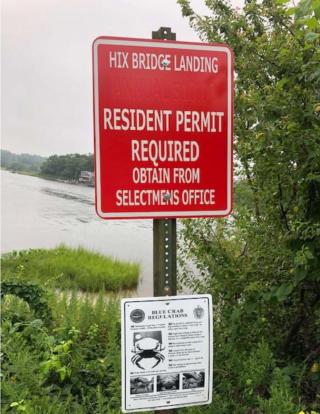 <![endif]>
Click here for a dramatic YouTube video tour set to music of Frozen Westport, from Lake Noquochoke to Beach Avenue, and everything in between.
Ice, ice, everywhere and nary a drop of water in sight.
Click here for hi-res photos of Frozen Westport.
Need Adobe Flash to view albums? Click here!  <![if !vml]>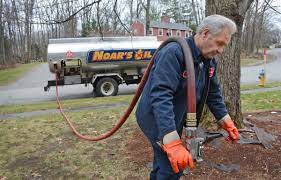 <![endif]>
More with Hercules hi-res storm photos of Westport.
02/02/2014 7:30 a.m. – It's official; six more weeks of winter it shall be!
Staten Island Chuck and Punxsutawney Phil each predicted six more weeks of winter during separate ceremonies this morning.
During a ritual at dawn at New York's Staten Island Zoo featuring New York Mayor Bill DeBlasio, Chuck saw his shadow.
Unfortunately, de Blasio struggled to hold onto the Staten Island oracle and dropped him (see photo below in separate article). More.
Punxsutawney Phil (right) was awakened this morning at 7:28 <![if !vml]>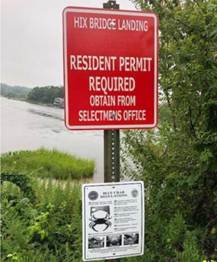 <![endif]>a.m. and, seeing his shadow, also predicted six more weeks of this brutal, frigid winter we find ourselves in.
Now before you get all upset, realize that the Prognosticator of Prognosticators has been right only about 39 percent of the time, so odds are spring will be here early!
 Photo/groundhog.org.
On this 128th Groundhog Day celebration, which is held at Gobbler's Knob in Punxsutawney, Pennsylvania, the fury rodent made his appearance in the early morning light and pronounced:
A Super Bowl winner I will not predict,
But my weather forecast, you cannot contradict,
That's not a football lying beside me
It's my shadow you see
So, six more weeks of winter it shall be!
To watch the on-line video (7:20 a.m. Sunday morning) of Phil's appearance, click here.
Click here for the origins of Groundhog Day. Visit Phil's website.
02/02/2014 7:30 a.m. – Groundhog Day 2014: Staten Island Chuck versus Punxsutawney Phil.
When it comes to predicting the weather, it appears that the nation's two most famous groundhog prognosticators are about even.
The borough's hometown groundhog, Staten Island Chuck, has accurately predicted an early spring five times over the past nine years, according to records from the Staten Island Zoo, which hosts the annual event.
<![if !vml]>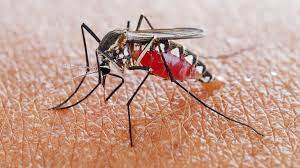 <![endif]>Photo: Mayor de Blasio dropped the furry oracle, Chuck, before declaring six more weeks of winter. -  Staten Island Advance- Irving Silverstein
His rival, Punxsutawney Phil, has also been correct in calling an early spring or late winter four times over the past nine years, according to Stormfax Weather Almanac, which has stats on Punxsutawney Phil dating back to 1887 -- the first year he emerged at Gobbler's Knob.
Overall, the Pennsylvanian groundhog has an accuracy rate of just 39 percent, according to Stormfax. As of 2013, Staten Island Chuck has been correct 26 years out of 32, for an 82 percent accuracy rate, according to the Zoo. More.
01/31/2014 – Local editors among Patch layoffs. Staff cuts were made to the community-specific, online <![if !vml]>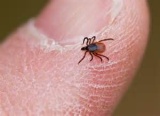 <![endif]>news aggregator and blog in May 2013 and then again in August and October 2013 when roughly 500 employees were let go.
Massive layoffs issued nationwide on Wednesday affected two-thirds of the editors and support staff, with the fallout reaching the Cape and Islands.
Is this the death of Patch? More.
01/31/2014 – Westport woman completes Advanced ThetaHealing course.
Cheryl Girard, owner of Soothing Sensations Wellness Center, 1180 <![if !vml]>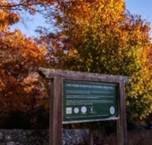 <![endif]>State Road in Westport recently completed the Advanced ThetaHealing course.  ThetaHealing allows you to change life patterns held in place by core, genetic, historic and soul beliefs.  This practice can reveal systems of belief that might traditionally take years to uncover, showing the body how to replace limiting beliefs or feelings with positive ones.  
Above: Included in the photo of new practitioners is Cheryl Girard (kneeling in front, 2nd from right). 
01/30/2014 – Officials say Route 24 gas tanker crash in Fall River had little impact on environment. Officials found low levels of gasoline in Terry Brook, a stream near the accident site that does not spill into nearby North Watuppa Pond, which supplies drinking water for the city of Fall River, said Joe Ferson, a spokesman for the Massachusetts Department of Environmental Protection. More.
Westport residents on town water should not be affected by tanker crash.
Lisa Korch, the driver of the tractor trailer carrying gasoline that rolled over and caught fire on Monday, will be charged with driving at a speed greater than reasonable and leaving her lane of travel, the State Police announced Thursday.
01/29/2014 – Fall River Mayor William Flanagan and Connecticut-based Foxwoods are all in!
Letting the chips fall where they may, Fall River is betting on the come.
They've got the money and the plan. Now all they need is the land. That was the message Tuesday at Government Center by Foxwoods Casino CEO Scott Butera during an announcement with Mayor Will Flanagan. The gambling conglomerate is planning to develop a $750 million destination resort casino.
<![if !vml]>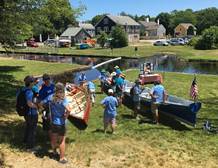 <![endif]>Click here to view video.
And if you have 30 to 70 acres to sell, preferably on the waterfront, give Flanagan a call. The city and Foxwoods investors want to fast-track a land deal within 30 days, according to Fall River Office of Economic Development Executive Vice President Kenneth Fiola Jr., in order to get a binding referendum before voters to build a casino in Fall River, and ultimately the OK from the Massachusetts Gaming Commission.
But don't put all your chips in just yet; the road to hell is paved with the good intentions of a casino being built in Massachusetts. More.
<![if !vml]>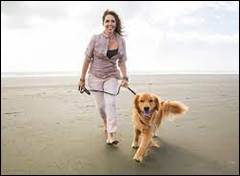 <![endif]>01/29/2014 –A local landmark of sorts, the Tiverton Flea Market on Bulgarmarsh Road at Route 177, was ravaged by a four-alarm fire that broke out just after midnight.
The flea market is a rambling collection of wooden buildings, sheds and sales booths.
Tiverton firefighters, along with other fire departments throughout the area, were busy overnight as they fought the fire for almost two hours before extinguishing it.
Firefighters from Dartmouth, Westport, Fall River and Swansea joined several Rhode Island fire departments that included Little Compton, Warren, Bristol, Portsmouth, Middletown and Newport.
One firefighter was transported to a Fall River hospital during the response for unknown injuries, according to The Providence Journal. He has since been treated and released.
Weather conditions overnight Wednesday were icy, making the response more difficult.
The building, which is home to more than a dozen vendors, sustained major damage including extensive inventory losses, according to the WPRI report.
"Everything is icing up very quickly as the firefighters are trying to work," Tiverton Fire Chief Robert Lloyd told WPRI. "Makes it very difficult to walk and move around and the placement of everything. As they tried to pull things out to get into the building, just such an accumulation of material inside those buildings makes it really tough."
According to the owner, it's one of the oldest flea markets in the country. It's normally open year-round on weekends, but it will have to shut down for a period of time for repairs, according to WPRI.
Crews continue to investigate the cause of the fire, which at this time is not believed to be suspicious.
The 200-foot, L-shaped building posed significant challenges in fighting the blaze, which caused significant damage to the complex.
Bob Campion said his family has owned the Flea Market for more than 40 years, and it is one of the oldest in the country. He hopes to reopen in three to four weeks after making some initial repairs and reinstalling the electricity and fire alarm.
Lloyd said the building will be closed until then.
01/27/2014 – Tanker truck rolls in Fall River, driver hospitalized. A tractor trailer that was transporting gasoline rolled over and burst into flames on Route 24 this morning in Fall River, according to the Massachusetts State Police.
Click here to view dramatic WPRI video. Click here for a 2nd video.
A tractor-trailer carrying 11,000 gallons of gasoline caught fire and <![if !vml]>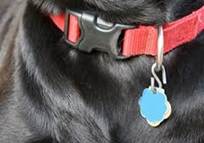 <![endif]>exploded after the driver lost control and flipped the truck over Monday morning on a Route 24 northbound exit ramp in Fall River, police said. Paramedics transported the driver, identified as Lisa M. Korch, 46, of Danielson, Conn., to Rhode Island Hospital to be treated for what were described as non-life-threatening injuries. Witnesses at the scene said Korch complained of shoulder and back pain. Huge plumes of black smoke billowed over the crash site just after 7:15 a.m. as flames engulfed the tractor-trailer. Police, firefighters and officials from the Massachusetts Department of Environmental Protection and Clean Harbors, as well as the Department of Transportation, cordoned off the area, causing massive traffic delays. More.
01/27/2014 – Tiverton planning to honor the late James Weir, architect of Four Corners' success. When Westport's James Weir first saw the Tiverton Four Corners in 1984, it wasn't greatly changed from when the village was new.
Gray's Ice Cream and the Provender presided over a quiet and beautiful square. A few businesses surrounded them.
<![if !vml]>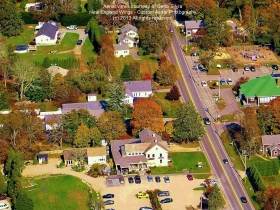 <![endif]>
Weir believed he could preserve the village and also make it grow, friends say. A walk through the village makes it clear he succeeded.
Weir, 71, an architect, died on November 16th at his home in Westport. He ended up owning 11 properties in the Four Corners and built the Meeting House and the Tiverton Arts Center, modern buildings that look like they were constructed by the carpenters who crafted the original homes and stores before the American Revolution.
Click here for the whole article. Click here to read article on his passing.
01/23/2014 - Massachusetts adds 10,300 jobs in December; unemployment rate falls to 7.0 percent in December, down .1 percent but still higher than the nation average.
State's December unemployment numbers report bittersweet news.
The Massachusetts economy added more than 10,000 jobs in December as the state capped its best year for job growth in a decade.
However, the December numbers include seasonal jobs for the holiday season, many of which will be terminated in January.
Construction lost 1,300 (-1.1%) jobs over the month. Over the year, Construction gained 3,500 (+3.0%), so the December loss represents 32 percent of the net jobs gained during the year.
Local unemployment numbers will be available next Tuesday.
And Manufacturing lost 300 (-0.1%) jobs over the month. Over the year, Manufacturing lost 800 (-0.3%) jobs.
Despite the impact of automatic federal budget cuts known as sequestration, the state gained more than 55,000 jobs in 2013, compared to about 49,000 in 2012 and 43,000 in 2011, the state Executive Office of Labor and Workforce Development reported Thursday. It was the best year of job growth since 2000, when the tech boom—shortly before it went bust—drove the creation of about 95,000 jobs.
"That's about as good as you can expect to do," said Daniel Hodge, director of economic and public policy research at the University of Massachusetts' Donahue Institute. "To add 55,000 jobs in a year when the federal government and sequestration providing a negative drag shows really well for the private sector in Massachusetts."
The state unemployment rate slipped to 7 percent last month, from 7.1 percent in November. For the year, unemployment averaged 6.9 percent, up from 6.7 percent in 2012.
These figures, however, could change. The US Labor Department will release its annual revisions of state employment and unemployment data in March. In some years, those revisions have been significant.
Click here for all the numbers from the State's website.
<![if !vml]>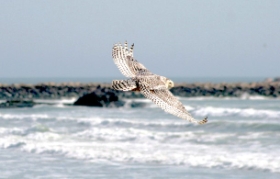 <![endif]>01/21/2014– Good news for Westport shell fishermen – Shellfish Warden Gary Sherman has expanded the conditional opening of 46 more acres of the East Branch from Doctor Point to the sign at Snell Creek.
Significant rainfall determines the temporary closure of conditional areas for a few days after the rain ceases.
Shellfish permits range from $10 (senior residents) to $300 (dredging Permits for Westport residents only), and may be obtained at the Town Clerk's office at Westport Town Hall, 816 Main Road.
Shellfish season is year round; the taking of scallops is from the middle of October to May 1st.
Now if it just stops snowing and the wind stops blowing . . .  
01/20/2014 – RI lawmakers still optimistic about toll removal on the Sakonnet Bridge.
The Special Legislative Commission to Study the Funding for East Bay Bridges, which met for the last time earlier this month, told the Providence Journal a final solution to fund continuing maintenance on the East Bay bridges, including the Sakonnet River Bridge, would not include a toll.
<![if !vml]>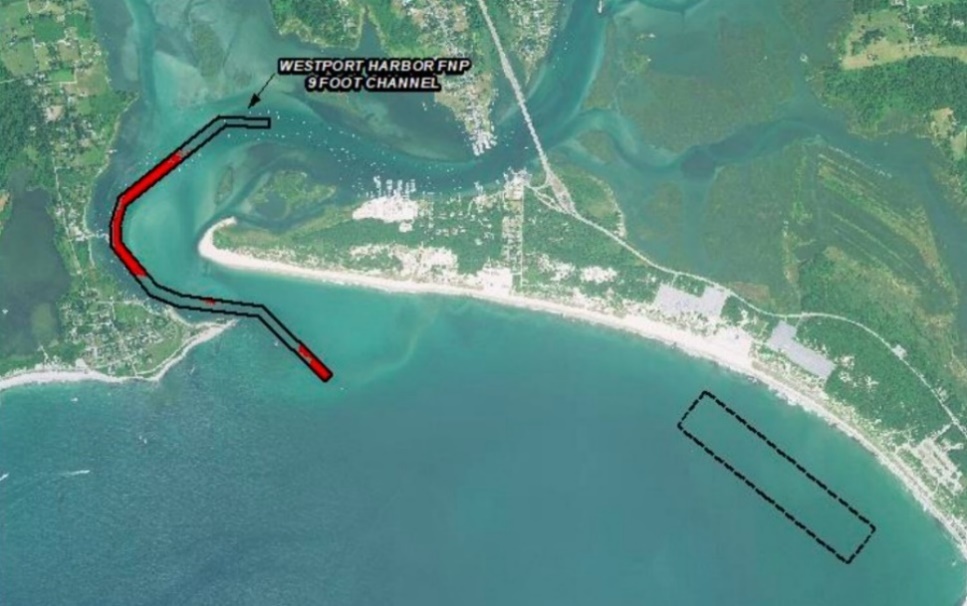 <![endif]>
However, some commission members are hoping to extend the 10-cent toll past the April 1 deadline in order to draft legislation, according to ProJo.
The commission, co-chaired by Rep. Helio Melo and Sen. Daniel Da Ponte, was established during the 2013 legislative session to allow lawmakers and state officials an opportunity to investigate all types of equitable and reliable funding mechanisms and strategies to support Rhode Island's bridges.
In 2013, the legislature approved the ownership transfer of the Sakonnet River Bridge's to the Rhode Island Turnpike and Bridge Authority (RITBA), who then authorized a 10-cent toll on the bridge which spans Tiverton and Portsmouth.
Members of the public can find additional information and video of the commission's previous hearings at webserver.rilin.state.ri.us/bridgefunding.
More headline news continues below.