Thursday, July 27, 2017
Click here for today's events in and around Westport, MA!
Look Here!
Click here for current theater and arts listings!
Updated Friday, July 21, 2017
Sunday, July 23 – Beach Brouhaha!
Wednesday, July 26 - The souls of hundreds of abused farm animals were mirrored in the trees at town hall as the first anniversary of the tenant farm animal abuse crisis was remembered in a ceremony conducted by animal advocates.
Led by Kathy Feininger, founder of the group Stop The Insanity Westport.
<![if !vml]>

<![endif]>
Thursday, July 27 – Photo of the Week – George Brown, a Westport masonry contractor got the call to repair the crumbling front steps of Westport's circa 1938 Town Hall.
The steps have been cordoned off for some time now as being dangerous to town hall visitors. A tip of the hat to George Brown!
<![if !vml]>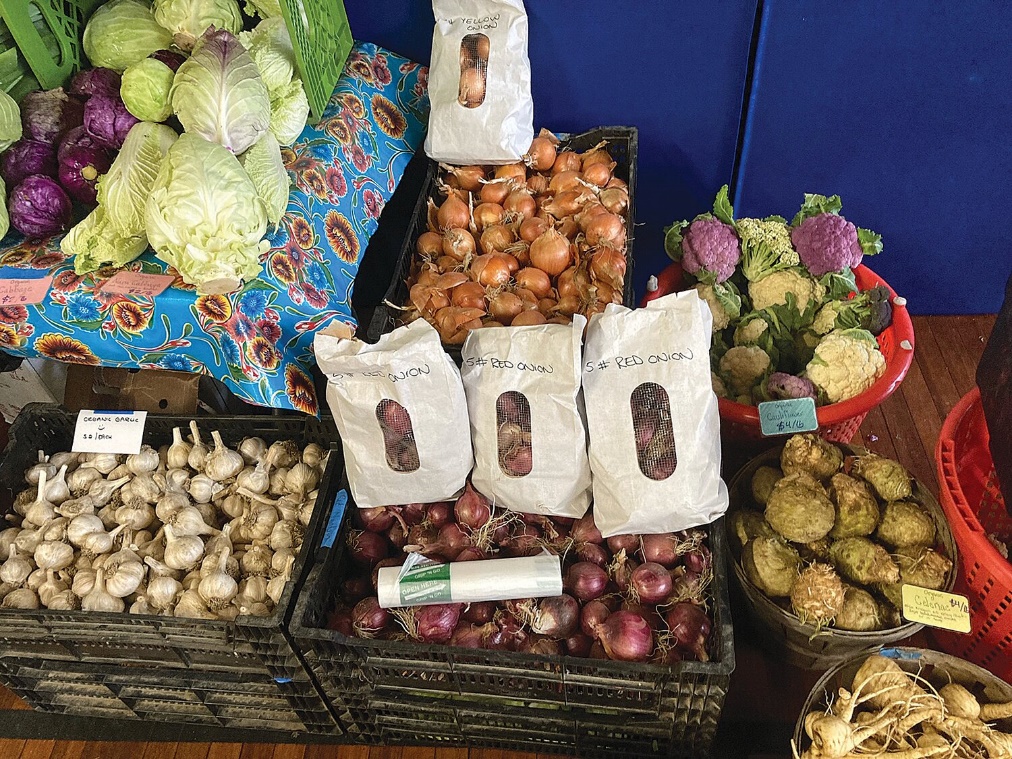 <![endif]>
Above, from the left: Local Seaport Council representative Sam Mundel, Lt. Governor Karyn Polito, and select board chair Steve Ouellette.
Photo | EverythingWestport.com
Thursday, July 27 - Polito hails the Head! Massachusetts Lt. Governor Karyn Polito accompanied by Sam Mundel, Bristol County representative for the Seaport Economic Council visited the Head of Westport to meet and celebrate with members of Westport's Landing Commission, Board of Selectmen, Planning Board, and WRWA officials to review and spotlight the $250,00 Seaport grant that will be used to rehabilitate the Head Landing.
Westport State Representative Paul Schmid was in attendance.
Lt. Gov. Polito chairs the Economic Seaport Council.
At a ceremony held on the landing yesterday afternoon, Lieutenant Governor Karyn Polito and Representative Paul Schmid joined Westport officials to announce and recognize the Council's generous grant that will help revitalize the area in preparation for the future home of the Westport River Watershed Alliance.
Some of the cash is earmarked for rebuilding close to 900 feet of the East Branch's retaining wall that has slowly deteriorated over the years long after its usefulness to Westport's shipbuilding enterprises ended.
The unstable wall presents a danger to children and adults alike who walk along its edge.
<![if !vml]>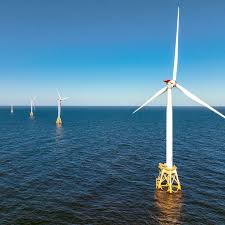 <![endif]>
Above: Polito was recognized for her support of the project with a portrait of the head landing photographed by Westport artisan Karen Raus. Joining the two is Planning Board member Bill Raus.
Photos | EverythingWestport.com
Below: Officials gather for a group photo.
<![if !vml]>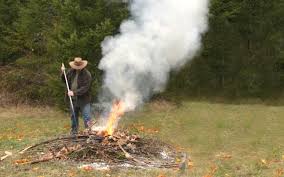 <![endif]>
"Thank you. I'm really honored to be here in the town of Westport, and to see this beautiful treasure that you have. You are stewards of this special spot," Polito told the gathering.
"When our administration came into office we repurposed the Seaport Council, and refocused it. Our primary objective is to serve the 78 coastal communities of our commonwealth, and to be able to leverage the coastal infrastructure for economic activity, for recreation, and preservation of the environment, and addressing coastal issues," Polito said.
"Here we have once used as ship building industry, as a way to connect a vibrant industry to the ocean. It was very of the day, this was a very progressive design and unique way of doing that.
And now today you are bringing it to a modern day use to serve the needs and wants of people in the community."  
Wednesday, July 26 – 10:15 p.m. Car versus fence. A Ford Focus travelling west around 80 Adamsville Road left the asphalt surface and ended up on top of a concrete post and wooden highway barrier, destroying the curbside railing. The vehicle was heavily damaged but no one requested transport to the hospital. The scene was rapidly cleared and the Highway Department was called out to sweep crash debris off the roadway.  
<![if !vml]>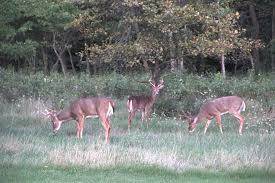 <![endif]>
Tuesday, July 25 – Mystery Photo solved, well sort of... Larry Hookey at 4:03 p.m. on Monday, July 17th guessed "It is the installation of granite block on the causeway to gooseberry naming it someone named (sic) Petty" and is the winner of a gift certificate to the Back Eddy Restaurant, Westport's mainstay in harborside fine dining.
<![if !vml]>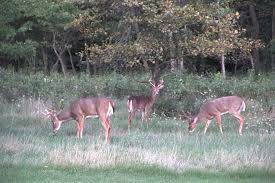 <![endif]>
But our recently solved Mystery Photo has a bittersweet story behind the event depicted in the photo.
On December 24, 1931 Thomas E. Pettey, a Westport highway department employee was working on a town landing to the fledgling causeway that now links Gooseberry Island to the Westport mainland.
Pettey was crushed to death in a tragic accident involving a truckload of boulders.
Fred Wilson was working with Pettey at the time.  
According to town records, Pettey is the only Westport town employee to have met their death on the job.
Westport resident and Pettey grandson, Tom Hancock enlisted the help of then State Representative Mike Rodrigues to dedicate the causeway to his grandfather. With Rodrigues help Governor Argeo Paul Cellucci signed the necessary legislation and on Sunday, December 9, 2000 the causeway was dedicated as the Thomas E. Pettey Memorial Causeway.
Hancock's mother (Pettey's daughter) and his sister were at the dedication; his mother passed away the following Saturday.
A 4x6 foot sign was erected on the mainland side of the causeway to commemorate the event.
"The sign was stolen two months later," Hancock said. "So we erected another one, and that one too was later destroyed."
Recently, Hancock took the initiative, and with the help of the Highway Department and Billy Albanese of Albanese Monuments, an inscribed granite memorial stone was permanently installed on Wednesday, May 17th of this year at the mainland entrance to the causeway.
The granite, with the approval of the town, was donated by the highway department with Hancock picking up the expense of the installation, helped by a partial donation by Albanese.
<![if !vml]>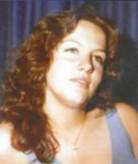 <![endif]>
Tuesday, July 25 - WESTPORT — A year later, 'goats are being goats.' Barbara Pontolilo, of Stop the Insanity Westport, fondly remembers some delightful words used by a veterinarian months after the landmark animal abuse case of last year — "goats are being goats."
At Monday's Day of Remembrance, Pontolilo shared a story of how some of the goats rescued from the squalid tenant farm site were playing with each other and "being goats" for the first time in a long time after the American Legion Highway tenant farm site was discovered last July.
The weather on Monday was chilly and raw for late July, but spirits ran
high . . .  More.
Tuesday, July 25 - LITTLE COMPTON – Spite Tower Social at the Samuel Church Estate, Adamsville his Thursday. The Samuel Church Mansion, built in 1815, is one of the grandest historic buildings in Adamsville, and its "Spite Tower" is one of the most intriguing. For months passersby have watched the property's new owners, Adam and Kristen Silveira, convert the aging private home into a vacation rental property that honors the house's history while offering twentieth-century visitors all the comforts of home.
The Silveiras are inviting community members to see the fruits of their labors at an upcoming "Spite Tower Social" scheduled for Thursday, July 27 from 6:30 to 8:30 p.m. that will benefit the Little Compton Historical Society.
Guests will be able to tour the mansion and the Spite Tower and will enjoy a picnic supper and drinks on the lawn. Tickets are $30 and may be purchased by calling the Historical Society at 401.635.4035 or by visiting their website, www.littlecompton.org.
Merchant Samuel Church began building his mansion in 1815. When a hurricane damaged the unfinished house, Samuel visited the property and was killed when a falling beam struck his head. His brother Ebenezer arrived to complete construction on the house and take over the proprietorship of Samuel's successful general store that was later operated by the Manchester family.
<![if !vml]>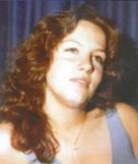 <![endif]>
In the early 1900s, the Hathaway family owned the house and added its water tower so that they could enjoy indoor plumbing. The tower soon became known as the "Spite Tower" when neighbors gossiped about it ruining the view between the Manchester family home and their general store. In reality, well towers need to be placed over wells, so the Hathaways had very little choice in its location.
As the property's current owners, the Silveiras have breathed new life into the buildings and have ensured their preservation for future generations. The house is available to rent for family or corporate gatherings via Sakonnet Farm Stays and has already hosted a number of weddings and rehearsal dinners.
Tickets to the Spite Tower Social are limited and those interested in attending are encouraged to contact the LC Historical Society promptly.
<![if !vml]>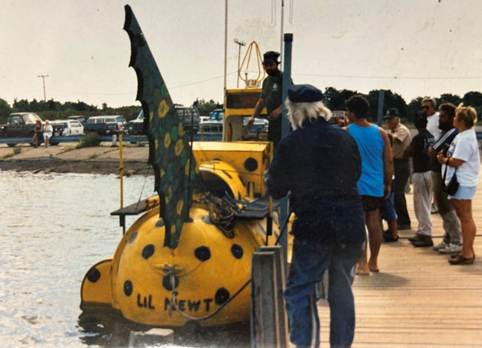 <![endif]>
Photo | EverythingWestport.com
Monday, July 24 – WESTPORT - Residents question actions at Westport Stone & Sand. The Head of Westport Neighborhood Association is taking aim at the Conservation Commission for granting a 30-day permit to Westport Stone & Sand Corp. on Old County Road.
The Conservation Commission is seeking answers from town counsel and other town authorities on whether the "grandfathered" status of the company still holds up. Also, with reports that the operation has not been active for at least four years, conservation authorities are trying to determine if the site could be considered legally abandoned.
Saturday, July 22 – Westport schools athletic fees decreasing, but lower grade lunches will cost more. Arguments ensue over cheerleading fees. Last month, School Committee members and Business Manager Michelle Rapoza unveiled a series of fee and transportation price cuts and promised to vote on them this month.
At the July 10 meeting, the committee stayed true to that promise and even went a step further — reducing cheerleading fees from $175 to $100. Rapoza and Superintendent Ann Marie Dargon had previously proposed reducing it to $150. More…
Saturday, July 22 - WFD Engine #1 and #3 from the Hixbridge Road firehouse responded at 10:30 a.m. to a reported in-building fire at Westport Lobster, Main Road.
The incident was quickly taken care of and the scene cleared at 10.53 p.m.
It's nice to have firefighters only a quarter mile away; however, Westport Lobster is located next to the former Central Village firehouse that is now occupied by a real estate and a construction company!
<![if !vml]>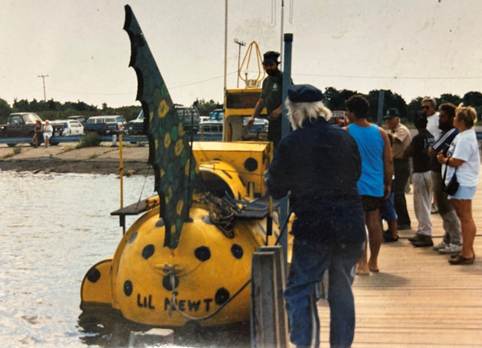 <![endif]>
Photo | EverrythingWestport.com
Friday, July 21 - Head of Westport former shipbuilding stoneworks to get a makeover.
Higher than expected costs may delay over half of the planned repairs.
By Jeffrey D. Wagner
Special Correspondent to EverythingWestport.com
WESTPORT -- Some would agree that the retaining stone walls that buttress the Westport River banks by Drift and Old County roads resemble something out of a Robert Frost poem.
The historic area known as the Head of Westport was formerly the town's commercial center in the 1700 and 1800's and is best known for its shipbuilding activities that produced large whaling vessels that traveled the world's waters seeking wealth and fortune from the sale of whale oil.
These historic stone walls, called gravity walls, and their New England charm will receive a makeover starting this year -- but a complete rehabilitation of the stone walls is still in the planning stages, according to Landing Commissioner Newton Millham. Meanwhile, a state grant is on its way toward a total rehab of the Head landing area. More....
<![if !vml]>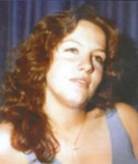 <![endif]>
<![if !vml]>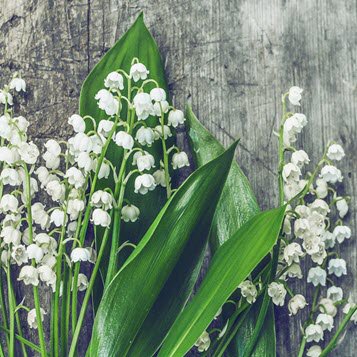 <![endif]>
Photos | EverythingWestport.com
Thursday, July 20 – Westport - BREAKING NEWS A two-vehicle collision sends three to local hospitals with serious injuries.
Around 2:20 p.m. a score of Westport responders were called to the 200 block of East Beach Road with the report of a collision between a compact car and UPS delivery truck.
The car was crushed almost beyond recognition and the UPS truck's left frontend sustained major damage.
It was reported that the male UPS driver was in and out of consciousness as an on-site witness tried to unbuckle his seatbelt and remove him from the vehicle.
<![if !vml]>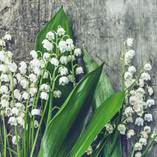 <![endif]>
Photo | EverythingWestport.com
The car, a 2008 grayish-blue, 4-door Chevrolet Cobalt Lt was travelling east with a male driver and one female occupant just before the intersection of John Reed Road at the time of the accident; the UPS truck was headed west.
Investigators are trying to piece the crash events together with the help of many witnesses at the accident site.
Dartmouth medical was called to assist the Westport Fire Department, but Tiverton responded to assist with transporting one of the collision victims.
Responders had to cut down a tree to allow them to remove the female passenger from the demolished Cobalt LT
Heavy traffic off West Beach Road and Gooseberry Island was backed up for over 90 minutes before police allowed them to move through the accident area. The area was closed off to incoming traffic for almost four hours until the accident area was cleared at 6:20 p.m.
Three wreckers were called to remove the vehicles.
Dramatic video and photos will posted tomorrow.
Thursday, July 20 – And speaking of accidents,  a 5:05 p.m. four-vehicle crash Sunday produced minor damage and even less injuries, but northbound Route 88 traffic paid the price.
The usual 15-minute trip home from Cherry & Webb and Horseneck Beaches, and Gooseberry Island turned into a nightmare as traffic backed up for three miles due to the northbound Route 88 crash south of Briggs Road, according to WFD Lt. Dan Baldwin.
The recent hot and humid weather has been driving visitors and residents to the beaches; the traffic jam drove them mad.
Wednesday, July 19 - Pot politics: The Massachusetts legislature's overhaul of the voter-passed pot legalization law started advancing to the governor's office today.
This afternoon, both the House and Senate are expected to accept a <![if !vml]>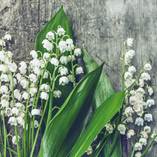 <![endif]>compromise measure hashed out by both chambers. A final Senate vote before the bill goes to the governor is scheduled for Thursday.
According to the Boston Globe, it would raise the total tax on retail pot purchases to a maximum of 20 percent, up from a maximum of 12 percent that was spelled out in the ballot law.
And it would change how cities and towns can ban or severely restrict local recreational marijuana facilities, such as pot shops and farms. More.
Tuesday, July 18 – Barrington RI officials whittling down middle school price tag – look to "value engineering" to reduce costs.
New Barrington Middle School still set to open in September 2019.
As Westport's School Building Committee puts the finishing touches on a Jr/Sr High School building estimated to cost $95.8 million, there may be a lesson to be learned on the process Barrington officials are working through to reduce their new school's cost.
<![if !vml]>

<![endif]>
The age-old budget battle between functionality versus affordability will challenge Westport's school building designers and project managers to keep a sharp eye on project bidding costs as they work to a number Westport taxpayers may be willing to support.
Read about what Barrington is doing.
Monday, July 17 - New Mystery Photo released today at 1:05 p.m. Be the first to guess exactly what is going on in the photo and win a $25 gift certificate to Westport's Back Eddy Restaurant, the area's finest seaside, seafood, fine dining hot spot in Westport Harbor!
Email EverythingWestport@hotmail.com and take you best shot on solving our latest Mystery Photo!
<![if !vml]>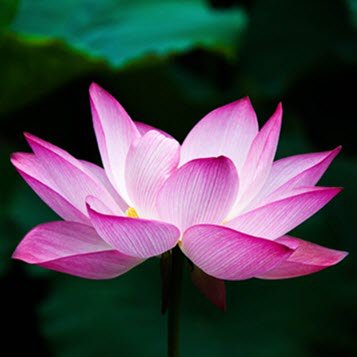 <![endif]>
Monday, July 17 – PROVIDENCE - BREAKING NEWS DEM, RIDOH report first findings in Tiverton of EEE in mosquito samples.
Public reminded to guard against mosquito bites.
The Rhode Island Department of Environmental Management (DEM) and the Rhode Island Department of Health (RIDOH) announced Friday, July 14th that mosquito samples collected in Tiverton, Pawtucket and Westerly on June 26th have tested positive for Eastern Equine Encephalitis virus (EEE.)
These are the first findings of EEE in
Rhode Island this year. All the positive mosquito pools are species that bite birds and mammals (including humans.)
There are no confirmed human cases of EEE in Rhode Island. However, because summer and fall are peak seasons for mosquito-borne disease transmission to people, Rhode Islanders should be aware of the symptoms <![if !vml]>

<![endif]>of EEE. Severe cases of EEE (involving encephalitis, an inflammation of the brain) begin with the sudden onset of headache, high fever, chills, and vomiting. If you think you or a family member may have EEE, it is important to consult your healthcare provider for proper diagnosis.
In addition to EEE, Rhode Island tests mosquitos for West Nile Virus (WNV). To date, there have been no confirmed local findings of WNV in a mosquito sample. There are no confirmed human cases of WNV in Rhode Island.
Sunday, July 16 - Westport – Landing Commission endorses contract for Head Landing retaining wall repair.
With the sole bid for repairs to the stone walls lining the east branch of the Westport River at the Head of Westport coming in much higher than expected, the Westport Landing Commission voted unanimously last week to undertake the project in phases.
<![if !vml]>

<![endif]>
Photo | EverythingWestport.com
Russells Mills Contracting of Dartmouth was the successful bidder for the proposed work, which would stabilize and level off roughly 990 feet of stone work on both sides of the river, just south of the Head bridge. The firm quoted a price of $185 per lineal foot, for a total of $183,335 for the prescribed repairs... more.
Saturday, July 15 – WESTPORT — Westport State legislators move proposed WRWA River Center forward. The proposed River Center building has received help from the state Legislature toward some self-sufficient wastewater initiatives.
<![if !vml]>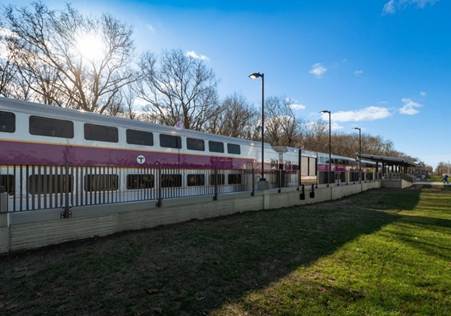 <![endif]>
State Sen. Michael Rodrigues confirmed that he and state Rep. Paul Schmid are working with the Westport River Watershed Alliance on their proposal to turn a former garage on Old County Road into an educational center and office headquarters for the WRWA.
The WRWA bought the building more than two years ago and has slowly worked.... more.
Thursday, July 13 – Architect fleshes out new Jr/Sr High School design. Esthetics versus functionality challenge building committee members.
<![if !vml]>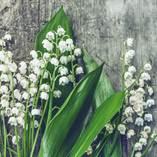 <![endif]>
<![if !vml]>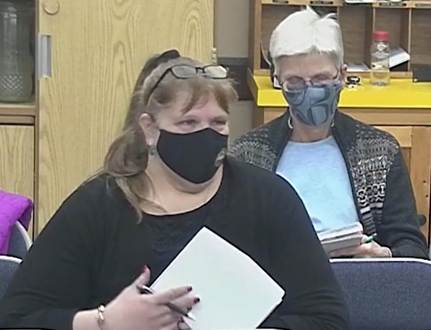 <![endif]>By Robert Barboza
Special Correspondent to EverythingWestport.com
The Westport School Building Committee continues to refine floor plans for a new co-located junior and senior high school on the site of the closed Westport Middle School, getting the latest updates on recent changes in the design on June 28 from owner's project manager Dan Tavares and architect Jonathan Levi.
Tavares said that both a finalized site plan and completed floor plans should be completed by August 4th, when the design team begins preparing firm cost estimates for the project.
It will be a challenge for School Building Committee members to manage JLA "esthetics versus functionality" paradigm as they flesh out final plans for the co-located school building on Old County Road.
The building committee is scheduled to present finalized plans and cost estimates to the Board of Selectmen and Westport School Committee at a joint meeting set for September 6, according to Building Committee Co-chair Dianne Baron. More with complete photo set of school design.
<![if !vml]>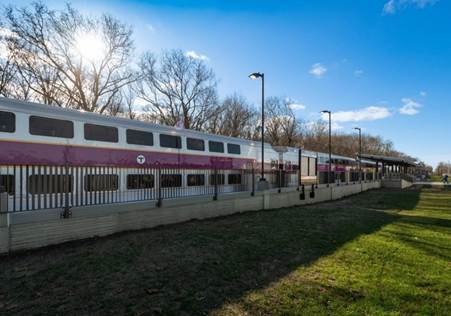 <![endif]>
<![if !vml]>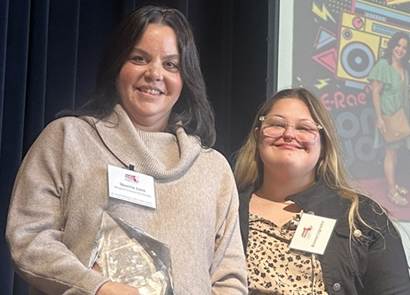 <![endif]>Thursday, July 13 - WESTPORT – Housing Opportunity Purchase Program application deadline set for December 19, 2017.
The Westport Affordable Housing Trust Fund is accepting applications on a first-come, first-served basis for another round of grant funding through the Housing Opportunity Purchase Program (HOPP). The deadline for filing HOPP applications will be 3:00 p.m. on Tuesday, Dec. 19, 2017. More...
Thursday, July 13 - Westports of the world unite, in Ireland! The Irish <![if !vml]>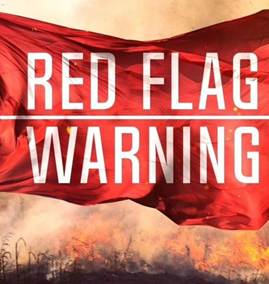 <![endif]>town of Westport has sent out an invitation to all 26 towns named Westport to gather September 14-17th, 2017 in their lovely 250 year old town for a new Westports of the World Conference.
Learn more about the details and registration and watch a new Creative Conversation as Irene Buck, member of the Westport Cultural Council, talks with Maury May about details for this year's Conference sitting alongside the East Branch of the Westport River.
1989 was the year our Westport, MA hosted a very festive Conference. The video opens showing the sign along Route. 88 that reminds us each time we pass by, we are a Westport of the World.
Westport point resident May has made plans to attend and will be joined by other MA Westporters as well as attendees from Newfoundland, New Zealand and Ireland and some of the 21 Westport towns in the U.S.A. 
The Conference offers typical Irish hospitality and tours of the area plus a unique chance to talk, eat and visit Irish pubs as you get acquainted with other attendees. 
For more information on the Westports of the World Conference 2017 and registration please contact Maury May at 508.636.9930.  
Wednesday, July 12 – Photo of the week – "Perfect day for perfectly cut hay!" Haying on Smith Farms hill, AKA "potato hill" or "Toboggan hill."
Wet spring and sunny, hot days at time of cutting produces excellent hay without the threat of mold which can harm livestock.
Click here for viewing more Photos of the Week.
<![if !vml]>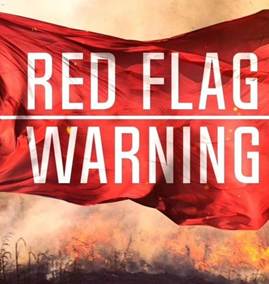 <![endif]>
Above: Panoramic image of cutting hay at Smith Farm hill. Click on image to enlarge. Photo | EverythingWestport.com
<![if !vml]>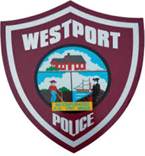 <![endif]>
Wednesday, July 12 – Letter to the editor: As a charter member of the Westport Fishermen's Association, I have always been proud of our accomplishments. The latest is our wreck display. Project coordinator Tanja Ryder did most of it. Tanja is super at building programs.
Seeing the picture of the Navy cruiser "Yankee" sitting on Chickens Reef off Westport made me think someone might like to know how she got there. More...
Tuesday, July 11 – Westport Town Nurse calls it quits after almost 22 years of providing nursing services to Westport citizenry.
Kathleen Burns, R.N. will be missed.
The affable Burns with a quick smile and disarming demeanor made anybody getting a flu-shot a little more at ease.
"I've been told I give a good needle," Burns said laughing.
Burns retires On Friday, July 21st. If you haven't done so already, then do it now and stop by the Town Hall Annex and wish Kathleen success in retirement.
<![if !vml]>
<![endif]>
Photo | EverythingWestport.com
Tuesday, July 11 – Lemos appointed full-time COA Outreach Coordinator. Selectmen unanimously approved Monday night the appointment of part-time outreach worker Andrea Lemos as full-time Outreach Coordinator, a position vital to increasing awareness in Westport's burgeoning senior population of the vital services and programs available at the Westport Senior Center.
<![if !vml]>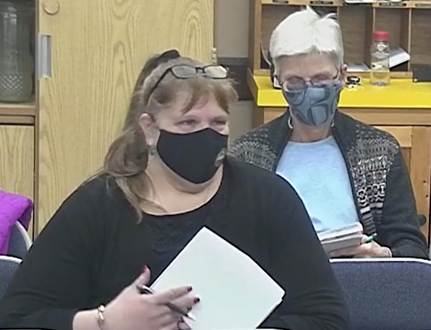 <![endif]>
Above: Andrea Lemos is congratulated by Selectman Craig Dutra on her appointment as a fulltime Outreach Coordinator.
Photo | EverythingWestport.com
Tuesday, July 11 – Westport man arrested two days after evading <![if !vml]>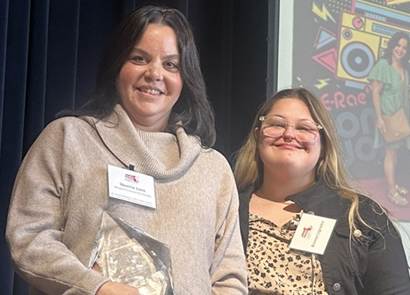 <![endif]>police chase in a wooded area near his home.
31-year-old Derek Pereira was arrested Sunday at approximately 2:15 p.m. when police encountered him in his 21 Cleveland Street driveway.
Westport Police had attempted to stop Pereira on Friday, July 7th around 7:20 p.m. when they observed Pereira driving a 2000 Jeep Grand Cherokee, which he abandoned a short distance away after he fled from a detective in an unmarked police vehicle. Pereira was seen running from the vehicle across State Road onto Pine Tree Avenue, when a neighbor called police to say he had ran into the woods.
Last year Pereira was involved in a State Road high-speed pursuit by Westport police when he crashed his motorcycle into a Westport police cruiser positioned on State Road near the Route 177 intersection.
Because of danger to the public police had broken off the chase.
Pereira subsequently sued the Westport police in a federal civil rights lawsuit to recover over $100,000 in hospital charges to treat his injuries. In that August 22, 2016 crash it was reported that the motorcycle Pereira was riding was not registered or insured, and his license had been suspended.
Police believed he was headed to his residence through the wooded area, and with the help of a neighbor who recognized Pereira and Bristol County Sheriff's Department K9 unit which searched the area for two hours, police were able to make the arrest on Sunday afternoon.
He was arrested and charged with operating a motor vehicle with a revoked driver's license, operating a motor vehicle so as to endanger, failure to stop for police, operating an uninsured vehicle, attaching plates, unregistered vehicle, speeding, possession of stolen property motor vehicle registration plates (felony, subsequent offense), possession of a forged/altered RMV inspection sticker, possession of stolen property (subsequent offense) registry document (inspection sticker), and use of a motor vehicle in the commission of a felony.
Monday, July 10 – Open Studio Tour this weekend! Click here to view and print the brochure. PDF
<![if !vml]>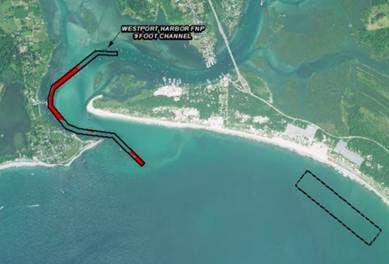 <![endif]>
Sunday, July 9 – WESTPORT — Saturday's Westport Fair-sponsored <![if !vml]>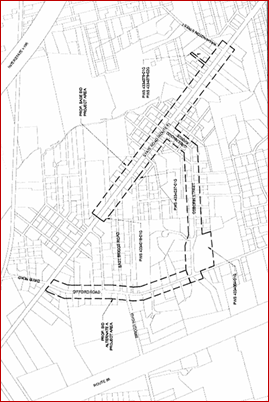 <![endif]>5K lends helping hand to college-bound students. Jim Potter knows that a little financial help can go a long way when you're a college student facing tuition, room and board coasts, books to buy and other fees.
Photo | David W. Oliveira
He remembers getting a helping hand in the form of a Westport Fair scholarship recipient.
That led him and his wife, Jen, to organize a race to help raise money for the scholarship fund and ultimately, help more students like Jim. More...
Saturday,, July 8 – Providence's Kevin Cooper takes 37th running of the Little Compton 4.8 Mile Scenic Road Race.
The 27 year-old Cooper ran a respectable 24:36 on a humid, cool, cloudy morning.
The record for the Scenic Road Race was set in 2014 by 23-year-old Andrew Springer of Westerly, RI who won the 34th running of the Scenic Road Race with a record time of 22:34.43.
Matt Hillard from Boston took second with a time of 24:58.
Rounding out the top three finishers was Kevin Greene of Weston, MA with 25:37.
Below: Kevin Cooper (left) and Biliana Mihaybra; first place male and female finishers.
<![if !vml]>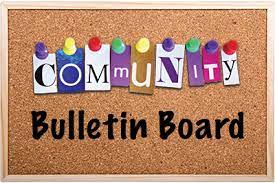 <![endif]>  <![if !vml]>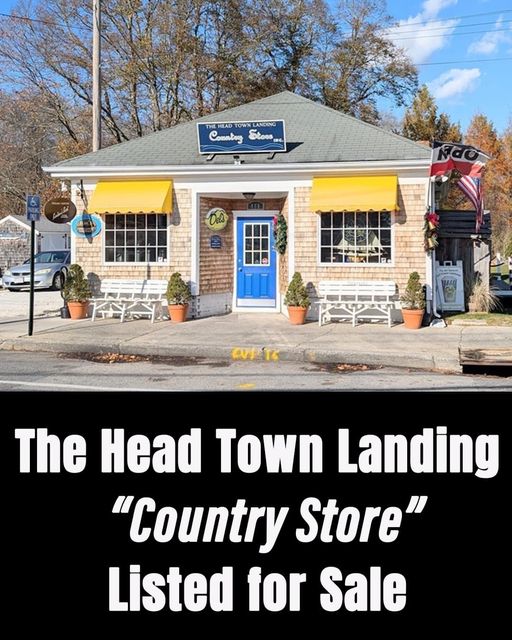 <![endif]>
Surprising for a race venue that produces top female finishers, the first female to cross this year's finish line was 18th place Biliana Mihaybra at 31:47.
Oldest runner at 80 years young was Harry Carter from Blackstone, MA; youngest runner to finish was Mae Barnard at age 6.
First Westport finisher was 43-year-old Scott Costa with a time of 32.01 that took 32nd place.
353 contestants finished the race.
Click here for complete race results from CoolRunning.
Cash prizes were awarded to the top three men and women ($300, $200, and $100.)
T-shirts went to the top 500 entries. 
<![if !vml]>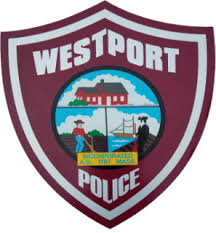 <![endif]>
Above: Starting line-up for the 37th Scenic Road Race.
Photos | EverythingWestport.com
Wednesday, July 5 – WESTPORT - Perfect day for a parade. On an absolutely stunning July 4th Day, local organizers put on an absolutely stunning parade.
All that was missing were the fireworks – they would come much later that night.
But for now parade watchers of all ages grabbed their lawn chairs, kids, coolers, and patriotic colors and looked for a shady roadside spot to watch the annual Westport July 4th parade.
And folks came early, some in place a full two hours before the scheduled parade start of 10:00 a.m.
Click here to watch video. iPhone users be patient – large video!
<![if !vml]>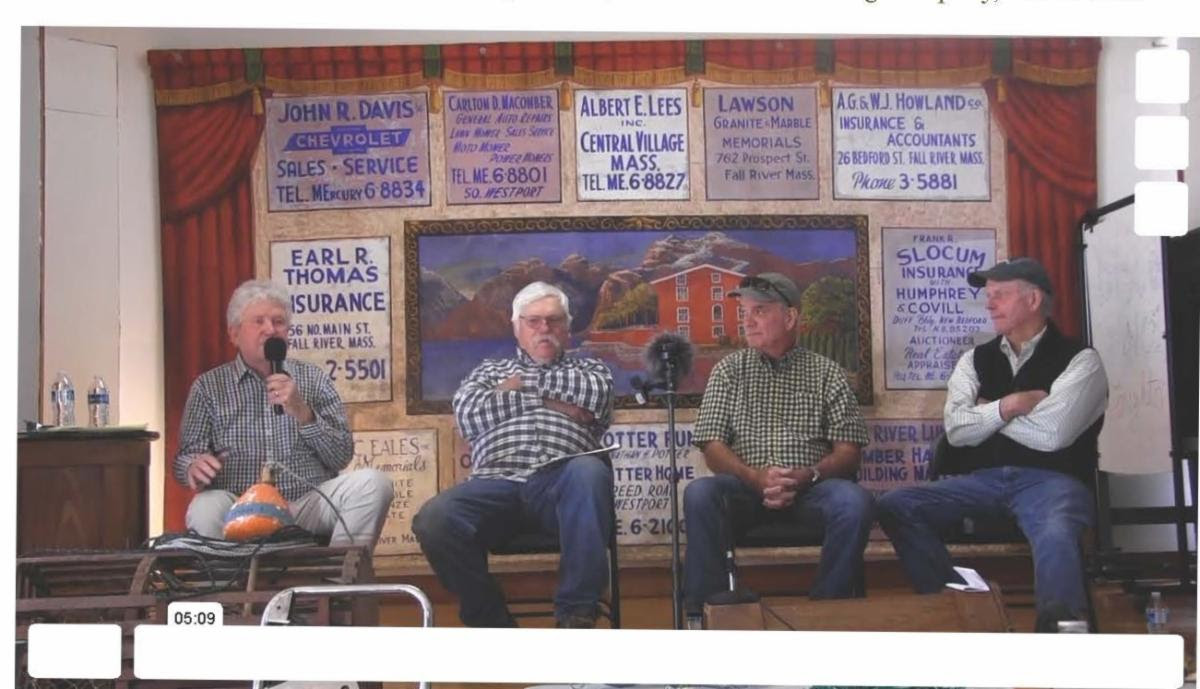 <![endif]> <![if !vml]>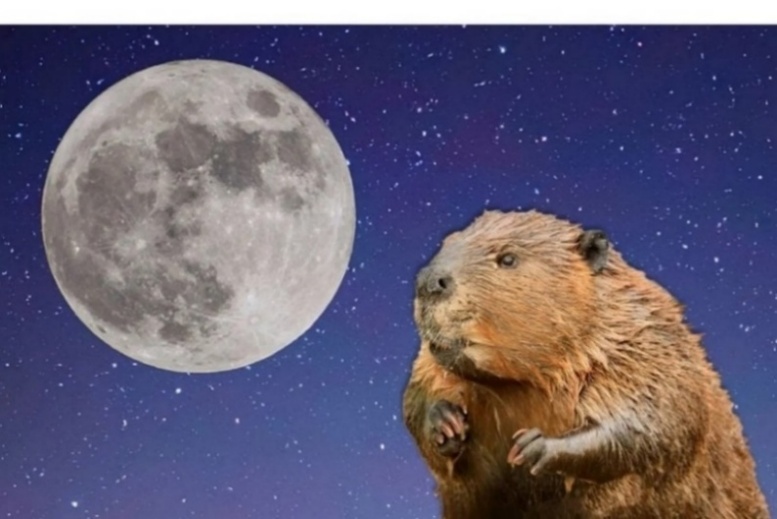 <![endif]>
Wednesday, July 5 - Westport Land Conservation Trust welcomes Ross Moran as its next Executive Director. The Board of Directors of the Westport Land Conservation Trust (WLCT) is pleased to announce Ross Moran as the organization's next executive director.
The selection was made after an extensive regional search.
"WLCT is thrilled to welcome Ross into this role," says Trip Millikin, Board President. "We have found a leader with the vision to build upon WLCT's past and lead the organization as we pursue our goal to protect the next 1,000 acres in Westport. Ross has the commitment to our mission and the capacity to guide us forward strategically."
<![if !vml]>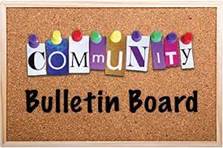 <![endif]>Mr. Moran is currently the General Manager of Southeast Gardens & Southcoast at The Trustees of Reservations (the Trustees), a Massachusetts land conservation organization. He oversees all aspects of operations, public engagement and stewardship of 19 properties owned by the Trustees, including Haskell Public Gardens in New Bedford. Prior to this position, he served as Assistant Director of Parks, Recreation and Beaches for the City of New Bedford.
"I am honored to join WLCT's team as Executive Director in service of the mission to protect the unique character of this historic community," says Moran. "The Land Trust's 45-year track record of conserving Westport's special places and significant forest, scenic and agricultural resources is tremendous. I look forward to working with the community to build on these accomplishments far in to the future."
The Land Trust currently has four major land protection projects to protect over 230 acres across Westport, as well as a full schedule of public programs this summer.
Mr. Moran joins the Land Trust at an exciting time and will hit the ground running on Monday, July 31st. He lives in New Bedford with his wife and three children.
Tuesday, July 4 – WESTPORT — Derby winner works the ducky table at the Bayside. Donna Amaral doesn't have any qualm about asking
Bayside Restaurant patrons to buy a box of quackers to support the Allens Pond Sanctuary's annual duck derby, a major source of funding for the non-profit environmental organization dedicated to conservation.
The Westport nurse was herself a 2008 winner of a trip for two anywhere in the world - she chose Tanzania in a combined humanitarian mission and luxury safari that allowed the Westport woman to help others while having fun.
<![if !vml]>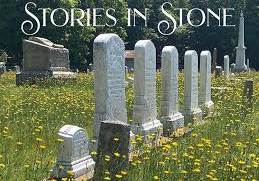 <![endif]>
Photos | EverythingWestport.com
"I am an example that proves you can win that trip, Amaral told the folks who were listening to her sales pitch. "Someone here today can win!"
<![if !vml]>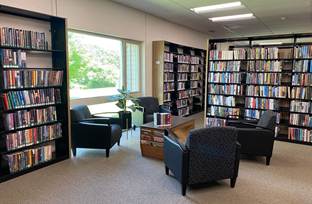 <![endif]>
Above: Amaral's winning duck is pulled from the gate by an Allen's Pond "duck handler" in 2008.
Get your ducks now for the 14th Annual Allens Pond Duck Derby!
They've been working their tail feathers off at the field station in preparation for this fabulous fundraising event. They're hoping that your ducks are getting entered in the race, ready to potentially be the one that races across the finish line first!The winning duck secures the Grand Prize for you and a companion:   dinner for <![if !vml]>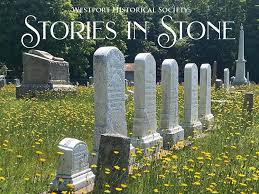 <![endif]>two anywhere in the world, with round-trip airfare and two nights' lodging included!
If not that prize, perhaps you'll be the recipient of one of the other fabulous 40+ prizes we have this year!
Past Grand Prize winners have had life-changing adventures in places like Ecuador, Hawaii, New Zealand, Australia, Argentina, China, France, Aruba, India, Zambia, the Dominican Republic, and Tanzania. Of course, they also enjoyed some delicious local meals too.
Adopt your ducks now!
Tuesday, July 4 – WESTPORT — Fiscal transparency latest question raised in Westport tenant farm case. The tenant farm animal abuse case from last July raised the ire of many residents, officials and animal lovers.
Just last week, another source, the Finance Committee, raised concerns, but for a different reason — financial transparency.
The committee has discussed at length a request to transfer $50,000, including $40,000 from an employee benefits account, to cover costs temporarily for overtime incurred by the police and highway departments.
Monday, July 3 – WESTPORT – Town to pursue grant funds for St. Vincent de Paul property purchase. The town's Land Conservation Trust got the green light from selectmen to pursue a state grant and to release open space funds toward the purchase of former St. Vincent de Paul land on Adamsville Road.
But Selectman R. Michael Sullivan echoed the sentiment from a state grant authority: Develop more concrete plans for the approximate 22 acres of land that will be used toward recreation and a sports complex.
WLCT Land Specialist Steve Sloan met with selectmen on Monday and also met with the Finance Committee the previous week. More...
Sunday, July 2 – Deer versus car. A Mattapoisett couple got an unexpected shock while traveling south on Route 88 towards Horseneck Beach when a deer jumped in front of their car.
<![if !vml]>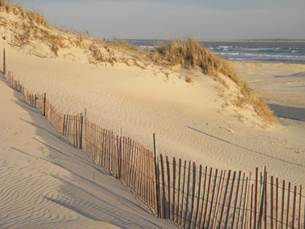 <![endif]>
Photo | EverythingWestport.com
"We were braking for the intersection (at Drift Road) when the deer just came out of the brush right in front of us," said the female occupant.
The 2005 Hyundai crossover needed to be towed from the scene; the deer survived and ran away to live for another day. Deer 1 – car 0.
Saturday, July 1 – WESTPORT — Self-inflicted gunshot sends Westport man to hospital. A State Road resident was transported to Rhode Island Hospital late Friday night with a gunshot wound that was apparently self-inflicted, according to Westport Police Detective Jeff Majewski.
According to Majewski, multiple 911 calls were received at 11:07 p.m. reporting the shooting.
The man in his 30's was transported directly to Rhode Island Hospital with a head wound.
"It appears to be self-inflicted," Majewski said.
Police were called to an apartment at 726 State Road where the injured man was a resident.
"There were other people at the address at the time," Majewski said. "They were cooperative with the police."
The Westport Police, the State Police, the District Attorney's office and the State Police Crime Scene Service assisted in the investigation.
There were no other injuries reported and no charges filed.
Saturday, July 1 – Wildlife in Westport! Our Photo of the Week and first for July is an Osprey keeping a watchful eye on a doe and her fawn keeping a watchful eye on the photographer on the upper West Branch of the Westport River.
<![if !vml]>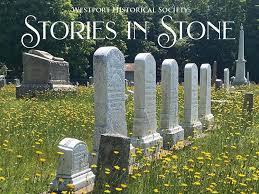 <![endif]>
Click on image to enlarge.
Photo | EverythingWestport.com
Friday, June 30 – Selectmen appoint reserve police officers. Westport Selectmen at their last meeting approved Police Chief Keith Pelletier's request to appoint Scott Raudonaitis and Ryan Boyd as reserve police officers.
Congratulations to these two fine young men.
Also, Selectmen unanimously reappointed Nicholas B. Frustaci as a fulltime police officer.
<![if !vml]>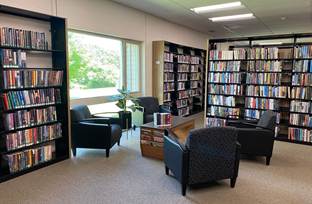 <![endif]>
Above:  Newly appointed reserve police officers Ryan Boyd and Scott Raudonaitis flank select board chair Steve Ouellette (center.)  Lt. John Bell (left) presented the pair to the Board of Selectmen. Selectman Craig Dutra was absent. Photo | EverythingWestport.com
Thursday, June 29 – WESTPORT – BREAKING NEWS 12:30 p.m. Updated. Car shears off utility pole, takes out stone wall, ends upside down.
A grey, late model four-door sedan travelling north on Horseneck Road lost control, took out an utility pole, and ended upside down on the stone wall in front of Buzzards Bay brewing.
It was a single car accident.
The 68-year-old female driver was pulled from the wreck by a passing good Samaritan motorist, and later was transported to the hospital by Westport ambulance.
It was reported the woman was an Attleboro resident who owned the vehicle, a Dodge Magnum.
The woman sustained minor injuries and was transported to the hospital to be checked out.
It was reported that the woman may have been distracted by a cell phone, and odd coincidence considering on this day the Massachusetts Senate passed a bill banning the use of handheld cell phones in a car. Note: The bill passed the Senate on a voice vote. It must still be passed by the House and signed by Gov. Charlie Baker for it to become law. 
<![if !vml]>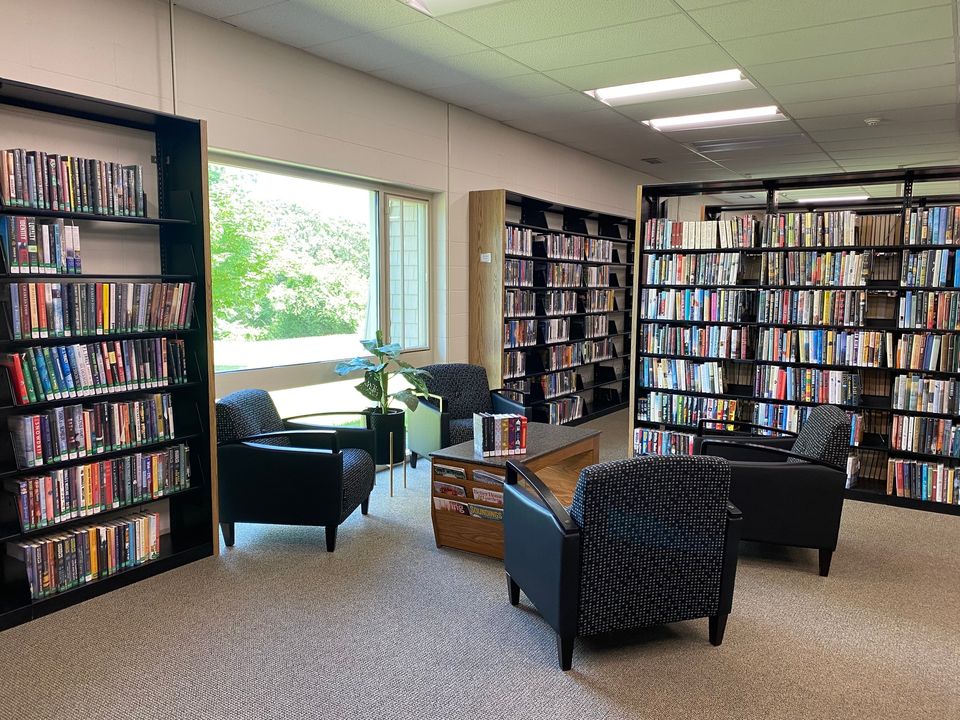 <![endif]>  <![if !vml]>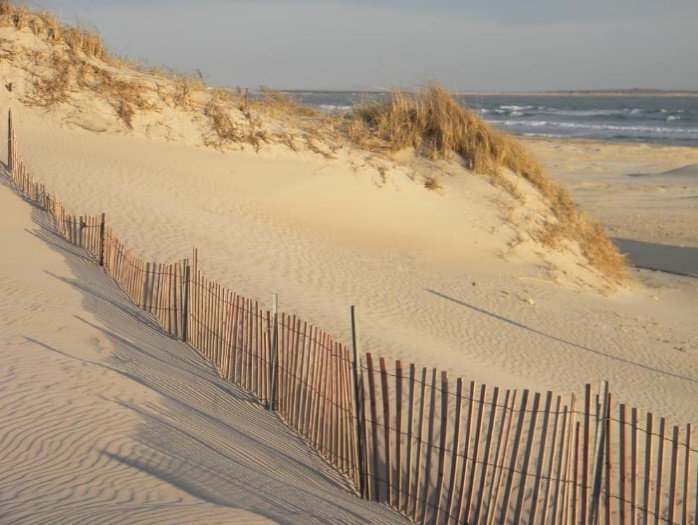 <![endif]>
The car's frontend was demolished as was the hood, roof and trunk.
The vehicle's remains were hoisted up on a flatbed wrecker, upside down, with additional pieces scattered all over the stone wall.
Horseneck Road from Hixbridge Road and just south of the Brewery were closed for several hours while Eversource put up a new pole and the car was removed from atop the stonewall and hauled away.
It hasn't been a good month for Westport utility poles as several were taken out by accidents.
The stone wall was heavily damaged with stones strewed across Horseneck Road.
The car's make and model were almost unrecognizable.
<![if !vml]>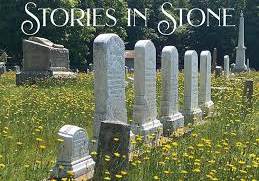 <![endif]>
Photos | EverythingWestport.com
Thursday, June 29 – Westport selectmen give cold shoulder to proposed town sewer line running along western end of Route 6. Westport conservation and river protection advocates have tried for a long time to get Westport citizenry behind town sewer along State Road, tied into a line the city of Fall River provided to White's Restaurant a few years back.
At Monday night's Selectmen's meeting the Water Resource Management Committee (WRMC) and the Town Planner proposed the installation of a short run of town sewer pipe from White's up to the Sanford Road area at no cost to the town's taxpayers.
You'd think it was a no brainer, right?
Maury May of the WRMC said the line would help commercial development in the town's science and technology district, and help reduce some of the nitrogen affecting the Westport watershed as now required by the state's recently released TMDL implementation report. PDF
May and planner Jim Hartnett were asking for Selectmen's support in submitting a grant application to the MassWorks Infrastructure Program for the installation costs of the sewer line, a "small baby step," May said in sewering State Road.
<![if !vml]>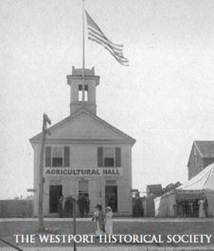 <![endif]>The grant money would completely pay the cost of the installation of the line and the upgrading of the pumping station at White's.
But Selectmen balked at the timing of the request, considering it ill-timed. 
But a lack of political will, zoning impact considerations and a cautious approach to a fleshing out a long term sewering plan were the reasons the selectmen decided not to support the grant application at this time.
The MassWorks Infrastructure Program grant is offered yearly to towns and cities.
Wednesday, June 28 – WESTPORT – 7:45 p.m. UPDATED STORY Fontaine Bridge jumper's body pulled from Westport River.  Westport police said that searchers have recovered the body of a 58-year-old Westport woman from the East Branch of the Westport River located approximately half mile northeast of her footwear found on the Fontaine Bridge.
The deceased is the person who was thought to have jumped off the Route 88 Fontaine Bridge in the early morning hours of Wednesday, June 28th (see story below.)
Westport police Detective Jeff Majewski said more than 50 personnel across multiple organizations were involved in the search for the woman's body.
Westport Fire Department, Westport Harbor Master's Office, US Coast Guard, Massachusetts State Police (MSP) Airwing helicopter, Southeastern MA Law Enforcement Council (SEMLEC) Dive Team as well as the Search and Rescue (SAR) Team along with a SEMLEC Mobile Command Post.
The Harbor Master had deployed three vessels, the USCG deployed a helicopter and a 29 footT vessel, SEMLEC Dive Team deployed two vessels along with underwater divers and boat operators, and Search And Rescue sent numerous ground personnel along with All Terrain Vehicles which supplemented Westport Police Rough Terrain Vehicles. MSP utilized a helicopter during the search.
Westport Police directed ground resources to search the shoreline and dock areas along Cherry Webb Lane, as well as Cherry Webb Beach past Horseneck State Beach toward Gooseberry Island.  SEMLEC also utilized a civilian drone in some difficult shore terrain areas.
Around 2:40 a.m., Westport Police Sergeant Gary Cambra came across a running, unoccupied vehicle with its hazard lights on along Route 88 at Cherry Webb Lane near the Normand Edward Fontaine Bridge, Westport Detective Jeff Majewski said.
<![if !vml]>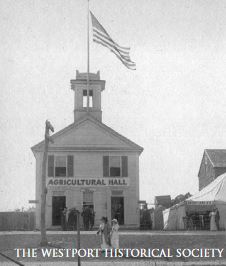 <![endif]>
Photo | EverythingWestport.com
Above: State and local authorities closed the state boat ramp off Cherry & Webb Lane from 4:00 a.m. to 3:00 p.m. as search and rescue crews mobilized for the search of the suspected jumper from the Route 88 Bridge (pictured in the background.)
It was said that the woman's clothes and jewelry were found near or in the vehicle, and both doors were open.
Detective Jeff Majewski requested a K-9 unit from Dartmouth police, which was able to lead police toward the center of the bridge where they found clothing.
Around 3:45 a.m., Westport Harbormaster Chris Leonard said marine services were the first to respond on the water, sending three boats to search the area. Majewski said at that time Westport police also notified the Coast Guard, which sent out a helicopter and a 29-foot search vessel. Additionally, he said dive teams equipped with boat operators and search and rescue teams with rescue ATVs and ground personnel were called in from the Southeastern Massachusetts Law Enforcement Council.
The Route 88 state boat ramp was closed from 4:00 a.m. to 3:00 p.m., Majewski said. MA Highway placed a message board on Route 88 near Route 195 which alerted motorists to the boat ramp closure.
Deputy director of marine services, Gary Tripp ran a rescue boat; his brother Glenn, assistant harbormaster and shellfish deputy, spotted the body around noon near the east branch of the Westport River, Majewski said. Westport officer David Simcoe assisted.
Police said the family of the woman had last seen her around 10:00 p.m. Tuesday when she left in the vehicle, later identified as the unoccupied running vehicle on the Fontaine Bridge. Authorities did not release her name.
Majewski said police contacted medical examiners to confirm the cause of death and the investigation is being turned over to state police assigned to the Bristol County District Attorney's Office.
The death was not immediately labeled as suicide as an investigation will determine cause of death.
Local officials have not released many details while the investigation is underway.
Search and rescue teams from several surrounding towns joined with state police, coast guard, the Bristol County Sherriff's office, and the Westport Harbormaster's office in the search effort.
<![if !vml]>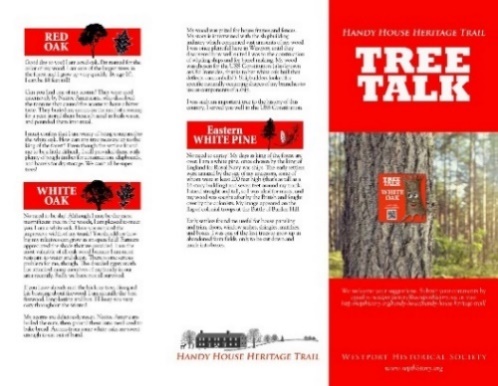 <![endif]>
Wednesday, June 28 – WESTPORT – 12:00 noon BREAKING NEWS The search continues in Westport Harbor for a possible jumper off the Route 88 bridge.
A car found running without an operator at approximately 2:40 a.m. this morning triggered a massive hunt for a potential drowning victim.
Multiple search and rescue crews from towns as far away as Hanson, the Bristol County Sherriff's office, the state and the Coast Guard have been called in to assist the Westport Harbormaster in his search for an individual still alive or a drowning victim.
State Police and Coast Guard helicopters were also searching the Westport Harbor as well as Coast Guard vessels and the harbormaster's boats.
Westport police determined the owner of the vehicle and contacted family members who are waiting at the state dock while the search continues.
"We went out on the river at 3:45 a.m. this morning to start searching," Harbormaster Chris Leonard said. "The individual could be clinging to a boat, buoy, or a dock and we needed to get ahead of possible hypothermia."
Leonard dispatched himself and two other Harbormaster boats.
The search area was complicated by ebb and flow tidal changes during the time the vehicle was found to a full response from area search and rescue teams.
<![if !vml]>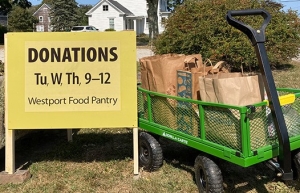 <![endif]>
<![if !vml]>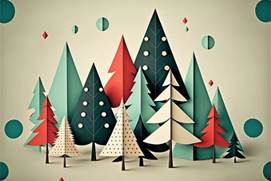 <![endif]>
The victim could be upriver in the marshes or on an island, or as far as outside the harbor around Horseneck Point, Leonard said
Articles found in the car lead police to believe it may be a possible suicide attempt.
The towns of Dartmouth, Swansea, Seekonk, Hanson and others responded.
<![if !vml]>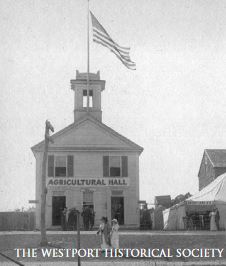 <![endif]>
Photos | EverythingWestport.com
Wednesday, June 28 – Friends of the Westport Library (FOWL) has released their summer issue of @ the Library. Click here to read it now online. PDF
Click here to review all other Westport organization's newsletters.
Wednesday, June 28 – WESTPORT - Our Lady of Grace Church Fair a big hit with lots of fun for young and not-so-young alike.
<![if !vml]>

<![endif]>
Above: The "splash seat" was a riot with pie throwing and a subsequent hose wash-down for the brave participants.
Photo | EverythingWestport.com
Tuesday, June 27 - Westport to get a new Jr/Sr High School chief? Pending successful contract negotiations, the junior/senior high school will have a new chief by July 1st.
The School District announced that it has selected Falmouth High School <![if !vml]>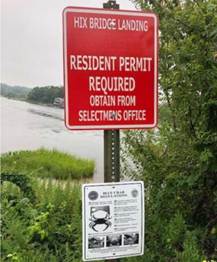 <![endif]>Assistant Principal James Demers as the new junior/senior high school principal.
Demers has been selected to replace longtime principal Cheryl Tutalo, who has recently retired after leading the high school for a decade.
According to his on-line resume, Demers has worked as the Falmouth assistant principal since 2003. Before that, he had served as a math teacher and department head at Middleboro High School.
Tuesday, June 27 - Robert Brum of Westport held on assault and kidnapping charges. A Westport man was arrested by New Bedford police on abduction charges early Sunday morning after beating a woman and attempting to take her in his vehicle against her will, police said.
New Bedford Police reported they received a 2:47 a.m. that a woman was being assaulted at Petro Mart, 171 Coggeshall Street.
A witness told police that Robert Brum, 53, of 1148 American Legion Highway, Apt. 10, Westport, punched and dragged by the hair a 40-year-old New Bedford woman.
The victim told police that Brum attempted to drive off with her in the vehicle, but that she pulled the keys from the ignition and ran off.
Police said the woman was bleeding from her elbows, face and knees, and complained of a head injury.
She was treated at the scene by medics.
Brum was subsequently charged with kidnapping, assault and battery, and possession of cocaine, a later offense. A small amount of cocaine was found on him when he was arrested, police said.
Saturday, June 24 – Westport's Farmer's Market continues this morning starting at 8:00 a.m. Visit 16 farmers and craftspeople in their booths in the front parking lot of the Town Hall Annex.
<![if !vml]>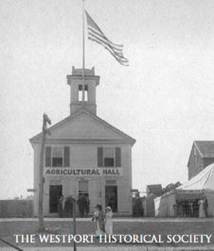 <![endif]>
Above: Skinny Dip Farm's Hanna Wolbach and daughter Liana share some mother/daughter time at their stand at Saturday's first Farmer's Market at the Town Hall Annex.
<![if !vml]>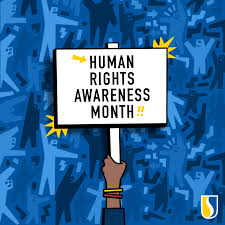 <![endif]>
New to the farmer's market scene, Wolf Pizza which made pies on-site in a homemade oven, cooked up some exotic pies including a breakfast pizza...
<![if !vml]>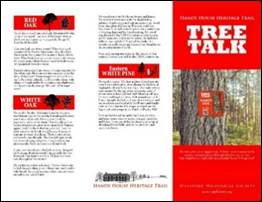 <![endif]>
... and Hidden Gardens brought some outstanding color to the show with their beautiful flower bouquets.
Photos | EverythingWestport.com
Many vendors reported they sold out early on many of their items and plan to return this week with more stock.
Local vendors brought plenty of peas, carrots, lettuce and other early crops.
Rejuvenated Farmer's Market hits the ground running. Placing the inaugural Economic Development Task Forces-sponsored farmer's market in the Westport Town Hall Annex's front parking lot may have proved a boon that sponsors weren't expected – more traffic from passing motorists gawking at the tents and activity going on an a normally empty lot on the weekends.
Saturday, June 24 – Osprey experience scheduled for today has been cancelled! Mass Audubon's Allens Pond Wildlife sanctuary had invited the public to an immersive field school experience at our sanctuary. This all day session would have focused on the vibrant population of migratory osprey, and factors that influence their success. Participants will get up-close and personal with some of the nesting platforms and be able to check for nest activity and chicks.
The program was cancelled due to lack of participation.
Friday, June 23 - Photo of the Week. Westport Woman's Club Anniversary Celebration. The Westport Woman's Club held their annual year-end banquet at Bittersweet Farm last night to celebrate their 70th Anniversary.
Hats off to these ladies for their unique fundraising abilities that help send many Westport students to college, and their useful and enlightening monthly meetings that made the club so special.
Amazingly, all the past club presidents were their except for one (pictured below.)
May you guys have 70 more!
<![if !vml]>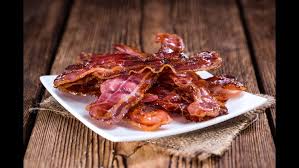 <![endif]>
Above: A banquet table full of past club presidents. Starting at top left and going left to right: Judy Menard (current president), Mary McCarthy, Carol Michael, Cathy Perry, and Elsie Buess.
Bottom row, left to right: Marcia Liggin, Lois Spirlet, Sandra Thurston, and Sue Smith. Missing from the picture is Wilma Woodruff.
Photo | EverythingWestport.com
Click on photo to enlarge.
Friday, June 23 - Liz Collins - Unsung Heroine of 2017. The Massachusetts Commission on the Status of Women has announced that<![if !vml]>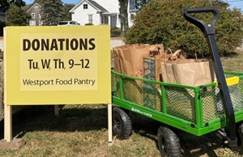 <![endif]> Liz Collins of Westport was honored as a member of the Massachusetts Commission on the Status of Women's 2017 class of Unsung Heroines. 
State Representative Paul Schmid recommended Ms. Collins for this recognition because of her history as a volunteer in many facets of life in town.  Ms. Collins was honored with the other Unsung Heroines for her outstanding contributions to her community in a ceremony on Wednesday, June 21st from 1:00 to 4:00 p.m., in the Great Hall at the State House in Boston. More.
Friday, June 23 – BOSTON - BREAKING NEWS – Marijuana debate now shifts to conference committee after Mass. senate passes marijuana bill. The Massachusetts Senate passed a bill Thursday making targeted adjustments to the voter-mandated marijuana legalization law – but differing starkly from a more extensive replacement measure approved by the House just a day earlier.
Senators voted 30-5 in favor of their version, which now heads to a time-pressured conference committee with the House. Legislative leaders have vowed to send a bill to Governor Charlie Baker by next Friday to allow retail shops to open by July 2018.
Unlike the House, which mandates a 28 percent total tax rate on marijuana, the Senate would preserve the 12 percent maximum levy voters chose when they voted for the law last November.
To read the full story, visit: www.BostonGlobe.com.
Thursday, June 22 – BOSTON - Mass. House votes to make major changes to pot law. The Massachusetts House of Representatives passed an expansive rewrite of the voter-approved marijuana legalization law Wednesday night — a bill that would alter major aspects of the referendum backed by 1.8 million voters just seven months ago.
The 126-to-28 vote sets up a showdown with the Senate, which is expected Thursday to greenlight a much more modest adjustment of the recreational pot law.
Advertisement
The House bill would sharply raise total pot taxes to a mandatory 28 percent, from a maximum of 12 percent in the ballot question. It would also give municipal officials (towns and cities), instead of local voters, the power to ban cannabis shops and farms from their communities.
Thursday, June 22 – WESTPORT – BREAKING NEWS 8:40 a.m. Disabled skiff rescued by Westport Harbormaster. The 14-foot Angel Bell out of Westport was disabled just outside the harbor entrance, and slowly drifting towards the Knubble and its rocky ledge.
The captain was waving his arms and yelling, and blowing his airhorn at boats further out on the water with little results. Finally he used his boat's VHF radio to call in a mayday.
What he didn't know was someone called in a 911 and police had notified the Harbormaster and Fire Department.
Harbormaster Chris Leonard was out on the river taking water samples with the state, so Assistant Harbor Master Jonathan Paull responded to the call and headed out in the Harbormaster's boat to provide assistance.
Paull found the Angel Bell just off the Knubble, attached a line, and towed the boat back to the state dock.
The skiff's captain reported that his engine quit as he was headed around the Knubble for a morning of fishing.
"Just after the Summer Solstice our activity for water rescues picks up," Leonard said.
The Harbormaster recently made a spate of kayak recues off Gooseberry Island.
A mayday call will alert the coast guard, state police, local police and fire, and the Harbormaster's office.
"Boaters should be aware that a mayday alerts rapid response from a lot of state and local resources, and should only be used in life-threatening situations," Leonard said.
Leonard advised using a VHF radio to call the Harbormaster using channel 9 or 16 in case of a local emergency.
<![if !vml]>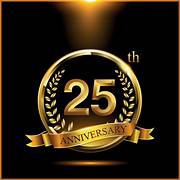 <![endif]>
Above: Assistant Harbormaster Jonathan Paull tows in the disabled Angel Bell. Photo | EverythingWestport.com
<![if !vml]>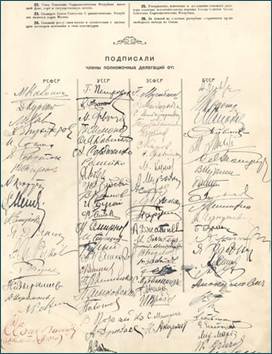 <![endif]>Wednesday, June 21 – This development drive is definitely-out-of-bounds! If you want to hear how The Whale's golf course members feel about losing half of their golf course, click here.
Wednesday, June 21 – Westport Health Board member presents his thoughts on tightening piggery regulations to the Animal Action Committee.
At last week's Health Board meeting, members voted unanimously to approve a 50-pig permit for expanding a Route 177 piggery which previously had a four-pig permit.
In a separate action at that meeting, a Division Road piggery owner decided to shut down his operation of 300 pigs because it was "unrealistic and too <![if !vml]>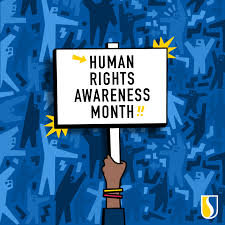 <![endif]>costly to meet state guidelines" when neighbors complained about smell and loose pigs.
And yet another piggery on Route 177 was found to have pigs but no permit; and a Sodom Road piggery permitted for four pigs was found to have between 50 and 100 pigs.
But who's counting.
New Health Board member Phil Weinberg (pictured right) brought up the issue of addressing regulations but board members Bill Harkins and Maury May deferred the discussion to a later date.
Weinberg took the initiative and bounced his ideas off the Animal Action Committee at their scheduled Monday meeting. More...
<![if !vml]>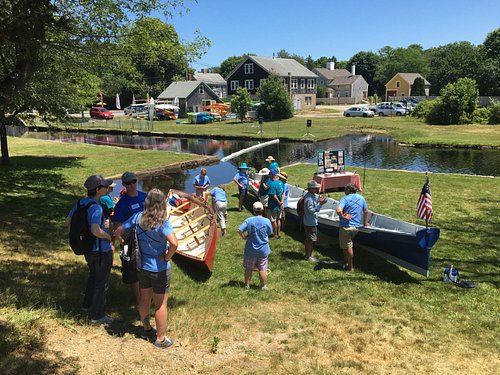 <![endif]>
Above: Laura Sapienza-Grabski, President, Mass Association of Agricultural Commissions, discusses AgCom best practices, and her endorsement of HB441. Sapienza-Grabskiwas was an invited guest to discuss AgCom Best practices.
Photos | EverythingWestport.com
At Monday night's Animal Action Committee (AAC) meeting, a discussion of whether the AAC wanted to reconsider their previous endorsement of Massachusetts House Bill HB441 which forms a Livestock Care and Standards Board brought a firestorm of opposition over the AAC's <![if !vml]>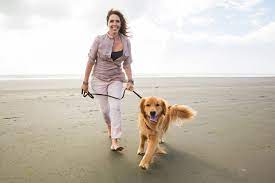 <![endif]>endorsement, which member-at-large Chris Riley (pictured right) said the deck was being stacked against advocacy groups as they only had two seats on the proposed 13-member board.
Riley said that if a proposed action by the Standards Board was objected to by both the representative of the Massachusetts Society for the Prevention of Cruelty to Animals and the representative of the Animal Rescue League of Boston, the board could still move forward with actions considered objectionable by the two advocacy group members.
River Road resident Constance Gee also took exception to Laura Sapienza-Grabski, President, Mass Association of Agricultural Commissions, endorsing HB441.
Sapienza-Grabskiwas was an invited guest to discuss AgCom best practices.
Click here to read the Charter and Bylaws of the Mass Association of Agricultural Commissions.
Also, the AAC on a vote of 4-2 rescinded their endorsement of HB441, deciding instead to take no position on the proposed legislation.
Finally, the AAC after some discussion decided to take a vote at continuing the ad hoc committee for another six months as their charter was only to June 30, 2017. There had been some consideration for not extending the work of the AAC, but the at-large members were adamant it continue.
Monday, June 19 – Columbus ships in Newport this week. The Nina and Pinta, exact replicas of the ships Columbus sailed to the new world appear as ghostly images on the wharf in front of foggy Fort Adams, Newport.
The docents/crew accompanying the ships tell a great tale of sailing these ships in the Atlantic ocean to their different ports of call throughout the summer.
Nina and Pinta  will be in Newport for the rest of the week. Don't miss seeing these two caravels of times gone by.
<![if !vml]>
<![endif]>
Photo | EverythingWestport.com
Monday, June 19 - WESTPORT — 3:10 p.m. High winds bring down tree on Drift Road. Heavy foliage and strong winds overpowered a tree knocking it down across Drift Road completely blocking the roadway.
The falling tree narrowly missed a neighbor pulling into his driveway at 319 Drift Road.
Traffic was blocked for about 45 minutes until the Highway Department could remove the tree.
<![if !vml]>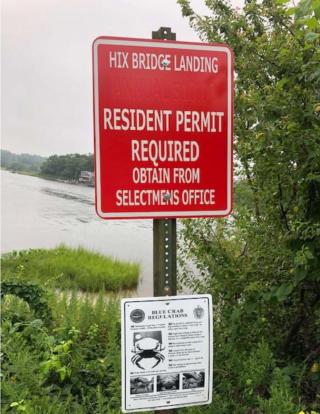 <![endif]>
Click on image to enlarge. Photo | EverythingWestport.com
Monday, June 19 - WESTPORT — Westport Council on Aging a thriving resource for growing senior population. Beverly Bisch can't wait to get to work every morning. As the director of the Westport Council on Aging, Bisch oversees more than 20 full- and part-time staff and an active corps of volunteers who offer programs and classes that educate, inspire and encourage seniors to live longer and stronger, and to have fun on the journey.  Three days into my new job as the new director, I knew that this would be the best job I'd ever have," says Bisch, who became director two years ago.
Monday, June 19 - As one Westport piggery is shutting down, another is expanding from 4 up to 50 pigs.
Board of Health members voted 3-0 to grant Westport resident Timothy Barreira an expanded license for up to 50 pigs at 560 American Legion Highway.
"I've had pigs at that location for 10 years," Barreira told BOH members last week. "But my permit for only four pigs is hard to manage (a sow can have her first litter when she is about one year old, and usually gives birth to around 8 to 12 pigs at a time.)
A piggery is only allowed to keep piglets for up to 12 weeks if they exceed the permit.
Barreira noted he has improved enclosures and the feeding stations, an issue that caused another piggery to give up their pigs.
One board member brought up possible changes to the piggery regulations, but Vice Chairman Maurice May deferred discussion on equine and piggery regulations to a future date, and Chairman Bill Harkins agreed.
Monday, June 19 – Animal advocate group plans "Day of Reflection" at Westport Town Hall.  Selectmen at last week's meeting voted to designate a one-year anniversary date of Saturday, July 24th as an official remembrance day of the northeast's largest animal abuse and neglect case ever reported.
Stop the Insanity Westport founder, Kathy Feininger appeared before selectmen and requested permission to hang 140 strings of 10 decorated mirrors each, on the pine trees in front of Town Hall.
<![if !vml]>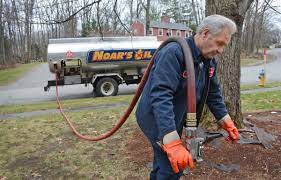 <![endif]>
Above: Town Administrator Tim King holds up a string of reflection mirrors to be hung from the trees outside of Town Hall. Click on image to enlarge.
Photo | EverythingWestport.com
The reflection ceremony will be held on Monday, July 24, from 5:00 to 5:45 p.m. outside Town Hall, right before meetings of the Board of Selectmen and Board of Health.
"Our intent is to send a clear message to both boards that Westporters have not forgotten the suffering of these animals and remain concerned about animal welfare in our town. The Remembrance Ceremony will feature remarks from workers who rescued the animals from the Medeiros property and cared for them at the rehabilitation facility, a Select Board representative, and a representative for Stop the Insanity Westport!,"  Feininger said. "Please join us to show our elected officials that our community will not tolerate animal abuse.
Recently, 27 individuals were indicted on 151 counts in a tenant farm scandle that rocked the "right to farm" town of Westport and reverberated throughout New England's animal support and advocate commmunity.
Selectmen agreed to a host a "reflection" ceremony from 5:00 to 5:45 p.m. outside of Town Hall, "as we reflect back on what has happened in Westport during the past year," Feininger told selectmen.
"We mourn the loss of those animals who did not make it and celebrate those who were rehabilitated and re-homed,"  Feininger said.
There will be brief speeches by members of Feininger's group, with a possible appearance rom the American Society for the Protection of Cruelty to Animals and Boston Animal Rescue League representatives.
Also expected to speak is Selectwoman Shana Shufelt who heads up the town's Animal Action Committee.
Westport's Animal Action Committee will meet, maybe for the last time tonight at Westport Town Hall at 6:00 p.m.
The 140 strings of 10 mirrows each repesent the 1400 animals evacuated last year from the 71-acre American Legion Higway tenant farm, according to Kathy Feininger, a leader of the group Stop the Insanity Westport!.
The tenants and Medeiros appeared in Bristol County Superior Court the end of May and pled not guilty to animal cruelty charges.
Monday, June 19 – WESTPORT - Court documents detail level of allegations against Westport tenant farm owner.
<![if !vml]>

<![endif]>In their "Commonwealth's Statement of the Case," state prosecutors outline a different picture than the one presented by the elderly Medeiros' attorney at his arraignment last month in Superior Court.
Pool Photo
Prosecutors allege that Richard Medeiros was actively involved in the day-to-day operations of his 70-acre tenant farm in Westport, and that he had first-hand knowledge of the deplorable conditions that thousands of animals were living in on the farm's lots.
Saturday, June 17 – BREAKING NEWS – WESTPORT – Out-of-control truck shears utility pole, knocks out power on upper Pine Hill Road. Around 6:15 p.m. this evening a black, older GMC pickup truck traveling south on Old Pine Hill Road in the upper 300 block veered off to the left, crossed the road, sheared a utility pole in two, and crashed into a stonewall, demolishing the truck's frontend.
Power was lost to the area, and some live electrical wires hanging dangerously low over the road forced Westport police officers to shut down that section of road for a couple of hours while utility crews were called to repair the damage.
It was reported the male driver had nothing more than a bump on his head and refused transport to the hospital.
Neighbors came out of their houses when they heard the crash, and were asked by officers to remain away from the accident scene due to the live wires over the road.
The reason for the accident is unknown at this time, and it wasn't clear if the truck had any passengers at the time of the crash.
<![if !vml]>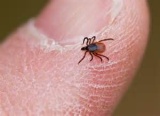 <![endif]>
Click on image to enlarge.
Above: Police closed this section of Pine Hill Road immediately after the accident. Photo | EverythingWestport.com
Saturday, June 17 – Westport Woman's Club announces 2017 scholarship recipients. The Westport Woman's Club would like to announce the names of the recipients of their 2017 scholarships.
The following Westport High School students were awarded scholarships: Connor Brown, Hailey Charest, Philip Cordeiro, and Alicia Reitano. Patrick Lescarbeau was the recipient of the Doris Sanford scholarship.
<![if !vml]>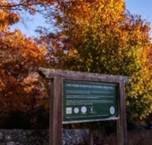 <![endif]>
Above: The May 13, 2017 Women's Club Rock-A-Thon was a major source of the donations sponsoring the scholarships.
Photo | EverythingWestport.com
Also receiving scholarships were Maggie Lafrance, Bishop Stang High School, and Tania Melo, Diman Regional Vocational Technical High School. The Club wishes to thank Lees Market, Kozy Nook Restaurant, and Partner's
Village Store for allowing them to use their facilities to raise money for the scholarship program.
Saturday, June 17 – WESTPORT - When it's open for brunch and <![if !vml]>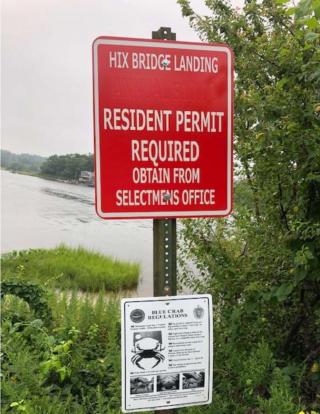 <![endif]>lunch, Jeff's menu includes a selection of standard diner fare.
Photo | Dan Medeiros Herald News
I love diners but I don't hit them up very frequently — too many diners play that "just the basics" attitude to the hilt with menus that only offer simple eggs, bacon and pancakes in some combination or other, which is great if you want to establish your down-homey bona fides, but that doesn't hook me enough to get me in the door. I know how to fry eggs and bacon myself.
Friday, June 16 – Our Photo of the Week is the commencement of site preparation for the construction of Westport's new police station.
<![if !vml]>
<![endif]>
Click on the image to enlarge the panoramic view of the future home of Westport's new police station.   Photo | EverythingWestport.com
The location is on the northwestern corner of the intersection of Hixbridge Road and Route 88, just to the east of Westport firehouse #1.
<![if !vml]>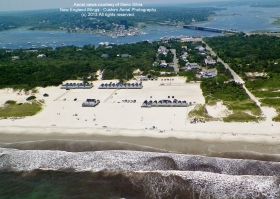 <![endif]>
Westport voters recently approved the funding for the $10 million plus public safety facility. <![if !vml]>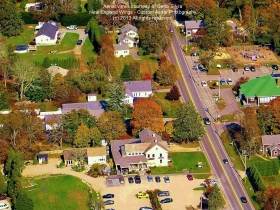 <![endif]>
Friday, June 16 - Notorious shipwrecks off Westport! A new exhibit in the Westport Life Saving Station at Horseneck Point, Westport.
Visit Horseneck Point Lifesaving Station this summer to view their latest exhibit - Notorious Shipwrecks off Westport!
The opening reception is on Saturday, June 24th at 2:00 p.m.
The entrance to Buzzards Bay is littered with shipwrecks, though it is impossible be certain of how many ships have been lost in this area of shoals and reefs, dense fog, and strong tides.
<![if !vml]>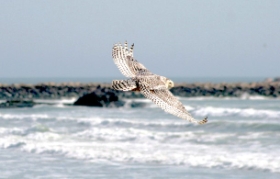 <![endif]>
Above: The trawler, "Fishermans Dream" aground on Half Mile Rock on July 31, 2005, the latest victim of Buzzards Bay's treacherous waters.
Photo | EverythingWestport.com
Locally, most vessels went aground on Hen and Chickens Reef at the southern end of Gooseberry Island. Nowadays there are fewer wrecks due to improvements in navigation, but these waters still hold many stories.
Artifacts and the stories about the fate of three large ships, all over 300 feet long, that went aground nearby – the USS Yankee (1908) pictured below, the HMCS St. Francis (1945) and the Angela (1971) – are on display.
Exhibit hours are Wednesday, Saturday, and Sunday from 12:00 to 4:00 p.m. from Saturday, June 24th through Sunday, September 3rd. Free admission; donations are always welcome. The exhibit is supported in part by the Chip Gillespie Memorial Fund and by a grant from the Westport Cultural Council.
<![if !vml]>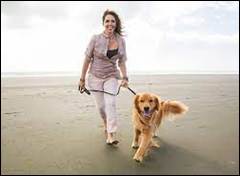 <![endif]>
For more information please email wfa@westportriver.org or call 774.264.9200.
Previous headline news continues below.
<![if !vml]>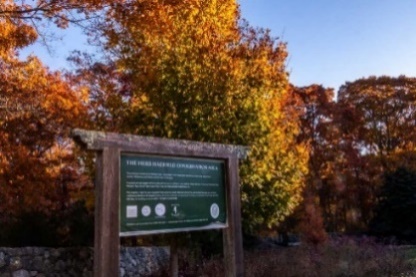 <![endif]>
Bulletin Board
Westport, MA
WHS Historic House Tour on Sunday, August 6th.
<![if !vml]>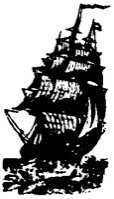 <![endif]>
The Westport Historical Society is hosting a self-guided tour from 11:00 a.m. to 4:00 p.m. of seven spectacular private homes located throughout Westport.
Tickets are $40 each and are limited. Your donation is 100% tax deductible.
All proceeds will benefit the Westport Historical Society.
Or purchase tickets at the Westport Farmers Market this Saturday, July 29th or if any tickets remain on the day of the House Tour at Partners Village Store, 865 Main Road, Westport.
This Weekend! The 16th annual Cultural Survival Bazaar on Saturday, July 29th and Sunday, July 30th.
View EverythingWestport Cultural Survival Bazaar 2016 VIDEO. 
Tiverton Four Corners Art Center, 3852 Main Road, Tiverton from 10:00 a.m. to 5:00 p.m. This family event is open to all and there is no admission fee.
<![if !vml]>

<![endif]>
Photo | EverythingWestport.com
A Festival of Indigenous Art, Music, & Cultures from Around the World.
They feature guest artisans, handmade products benefiting the
livelihoods of artisans, projects in their communities, and fair trade.
Shop unique art, jewelry, clothing, rafts, decor, tribal rugs, & much more.
Click here to view EverythingWestport.com photo album of a previous Tiverton Cultural Survival Fair.
Enjoy free music performances, presentations, Native American storytelling, educational displays, craft-making demonstrations, & ethnic cuisine. Proceeds support Native artisans, fair trade, and Cultural Survival's non-profit work worldwide.
For dates, locations, special features and performance schedules visit their website.
www.bazaar.cs.org
<![if !vml]>

<![endif]>
Runs to August 4th! Don't Miss Out! Westport Library's Annual Summer Paperback Sale starts on Monday, July 24th.
Their summer Paperback sale of adult fiction will be held from Monday, July 24th to Monday, August 4th.
Don't miss this sale of more than 3200 paperback books. A great opportunity to find a few paperbacks to read for the remaining summer days at the beach or on the back porch. The sale includes the larger soft-covers, a format in which many new authors and literary fiction are now published, as well as the familiar "pocket" sized books. Potboiler or prize-winner, it will be there. All books $1.00 to $2.00.
Sponsored by the Friends of the Westport Library, Hours Mon and Thurs Noon – 8:30; Tues, Wed, Fri, 10 – 5. 408 Old County Road, Westport.
Call the library for questions or more information at 508.636.1100.
Runs All Week. Camp Invention coming to the Westport Elementary School July 24th – 28th!
Imaginations get their rocket fuel at Camp Invention! An exciting, weeklong summer adventure awaits with activities that explore connections between science, technology, engineering, and innovation while sharpening their 21st century STEM skills. A program of the National Inventors Hall of Fame, it allows children in kindergarten through 6th grade to experience real-world problem solving, creative thinking, invention, and teamwork.
<![if !vml]>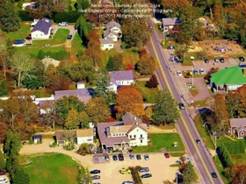 <![endif]>
Children work together to transform the terrain and ecosystem of a distant exoplanet. They take risks as budding business owners, blast rockets, air cannons, and rubber chickens, and wire a circuit to create their own Spy Gadget Alarm Box! Local, certified educators lead a week of hands-on activities that fuel children's confidence in their natural ability to dream and create. Visit their website or call 800.968.4332 for information.
Saturday! Clam Bake at the Point church on Saturday, July 29th.
The Westport Point United Methodist Church, 1912 Main Road in Westport Point will hold their 36th Annual Clam Bake beginning at noon. The menu includes New England clams, sausage, hot dog, potato, corn, sweet potato, stuffing, and brown bread. The cost is $40 or $50 to add lobster. Chowder and drinks will be served at noon and the bake begins at 1:00 pm. Tickets can be purchased at Partners Village Store or by leaving a message at the church office at 508.636.2036 or email wpumc1@aol.com. The Clam Bake is held rain or shine.
<![if !vml]>

<![endif]>
Photo | EverythingWestport.com
Sunday. Annual Farm to Tapas
dinner is on Sunday, July 30th
SEMAP and The Livestock Institute of Southern New England will host its third annual Farm to Tapas dinner on Sunday, July 30, from 5:00 to 8:00 p.m. at the historic home & farm of Joseph Keith III
775 Horseneck Road, Westport.
It's an evening of local food and drink.
Click here to view fabulous auction items. They've invited over a dozen local restaurants and caterers (all <![if !vml]>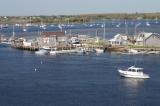 <![endif]> sourcing local ingredients, of course) to prepare their own tapas station. Guests will be able to sample from each station. Open bar. Lots of food. Tickets are $95; $35 farmers. You must currently be farming (as your main income source) to be eligible for this ticket price. Limit four tickets per farm. Contact Kendra at:
kmurray@semaponline.org with any questions. Tickets are limited.
Sunday! An Afternoon for the Birds on Sunday, July 30th.
From 12:30 to 3:00 p.m. Gray's Daily Grind will be having An Afternoon For The Birds! Join them for a book signing with Cheryl Aguiar!
Bring The Kids! Kids will be making their own Bird Masks. Get a copy of the Bird Scavenger Hunt!
Cheryl Aguiar will appear in a book signing at Gray's Daily Grind, 638 Adamsville Road, Adamsville.
<![if !vml]>

<![endif]>
Great Horned Owlets Rescue: Where There's a Will, There's a Way.... A true story of trust, love, respect and the gift of gratitude. The journey of two adorable owlets and their strong willed,
You will have an opportunity to meet Cheryl. See many of her beautiful owlet pictures and talk to her about her about her unprecedented look into the life of these wild birds.
Real Estate Taxes Due by Tuesday, August 1st.
Westport's Tax Collector would like you to known that First & Second Quarter preliminary real estate & personal property tax bills for Fiscal 2018 were mailed on June 30, 2017.  The 1st quarter is due on or before August 1, 2017 and the 2nd quarter on or before November 1, 2017.  No Reminder Will Be Sent.  Payments received after the due dates are subject to 14% per annum interest.  There is no grace period.  Any taxpayer that should have received a bill and did not is urged to contact the Collector's Office immediately as they are still liable – 508.636.1010 or email: collector@westport-ma.gov.  Office hours are Monday through Friday, 8:30 a.m. to 4:00 p.m. and the 1st Monday of the month - 8:30 a.m. to 6:00 p.m.
Payments made on-line.
 Payments made be made online at www.westport-ma.com using your checking or savings account for a transaction fee of 50 cents per cart.  Credit cards only are accepted on-line for a percentage of the total amount due.  To pay online, once into the website, scroll down to Pay Taxes Online and select it.  Once into the site, you will see instructions to sign up or pay one time.  There is a help button if help is needed. 
If making payments using your own bank bill pay service, it is imperative that you include a bill # or location of the property you are paying.  Failure to do so may result in the check being mailed back to you for clarification.  Please allow 7 days for your bank to process a check.
WHS Westport Summer Passport program is back for 2017.
<![if !vml]>

<![endif]>The Westport Summer Passport 2017 is a self-guided adventure that will take you to six of the most beautiful and interesting natural and historic spots in our town. You will visit:
Brookside Conservation Area, 1013 American Legion Highway
Forge Pond Conservation Area, 214 Forge Road
Handy House, 202 Hix Bridge Road
Horseneck Lifesaving Station, 241 East Beach Road
Mill Pond Conservation Area, 62 Reed Road
Noquochoke Conservation Area, 421 Pine Hill Road
Using the passport, you must follow the provided clues to find hidden boxes at each site and collect six unique stamps in your passport. When you have six stamps, you are eligible to enter a drawing for a special prize.
Download your passport HERE!
The Westport Farmer's Market continues summer season at its new location.
It will be held at the Town Hall Annex at 856 Main Road in Central Village, Main Road in Westport from 8:00 a.m. to 1:00 p.m.
<![if !vml]>

<![endif]>
The Westport Summer Market will be set up in the south parking area of the Town Annex, with parking for patrons on the front, north and back lots. The area is more than 8,000 square feet and should provide ample space for the many farmers, craftspeople and other vendors who will participate.
For more details visit:
The Market will run for 16 weeks, from Saturday, July 1 through September 30, 2017.  Click here for photos.
Last day! Exhibits open at the Westport Public Library during July in the Manton Community Room.
 From Thursday, July 6th to the 27th.  On exhibit is "Plant, Animal, Mineral," a series of mixed media drawings portraying abstracted and reinterpreted natural forms, by artist Ellen Nanni-Vargas. An elementary art teacher in Providence, she grew up in Little Compton and still spends much of her time in the area.
On exhibit in the Helen E. Ellis Case from Monday, July 3rd to Friday, July 28th, Ed Micale of Westport shares "Fly Me to the Moon," a collection of rockets and more to celebrate space travel throughout the years.
<![if !vml]>

<![endif]>
Click on flyer to enlarge.
Westport Historical Society opens the Handy House for the Season on Saturday July 8th.
 Throughout the summer Handy House will open every Saturday of each month July - October from 10:00 a.m. – 4:00 p.m.
New exhibit "Headwaters"
Westport Historical Society presents an exhibition – Headwaters to Harbor: Westport's Heritage of Water in exhibition at the Handy House, 202 Hix Bridge Road, Westport.
<![if !vml]>

<![endif]>
Winding Down! Dedee Shattuck Gallery presents new works from the artists of their inaugural exhibition in Anniversary Show that opened Wednesday, June 28th.
Come celebrate Dedee Shattuck Gallery's seven successful years with the thirty-two artists who have been here from the beginning. The exhibition will run through Sunday, July 30th.
Join them for their Anniversary Show Opening Reception on Saturday, July 1st from 6:00 to 8:00 p.m.
Dedee Shattuck Gallery, 1 Partners Lane, Westport, MA.
Visit them on FaceBook. Visit their website for more information on this exhibit.
Community cooking classes at Dartmouth Grange ongoing.
The Dartmouth Grange will offer community cooking classes at its shared-use kitchen at 1133 Fisher Road. There will be a variety of ongoing cooking classes, farm tour cooking classes, and kitchen-related lectures, taught by local chefs and experienced, artisan food producers.
Classes will be announced online at www.dartmouthgrange.org. For more information, or to be added to the cooking class e-mail list, email Beth Gallo, kitchen manager, at beth@dartmouthgrange.org, or call 508.636.1900.
Westport Taxpayers Association gearing up – needs new board members.
The Westport Taxpayers Association
(WTA) is looking to add to its Board of
Directors and staff and invites anyone interested to contact Greg Jonsson, director, treasurer and secretary at 774.309.3014 and leave a message with callback information.
<![if !vml]>

<![endif]>
WLCT touts summer walks and events for 2017.
Next event up is Wildlife Photography for Beginners at Hadfield Conservation Area on Wednesday, August 2nd.
6:00 p.m. sharp! Use your camera - any camera - to bring nature home with you while leaving it all there untouched!  Nature photographer Greg Stone will be your guide and photography coach as you roam about selected WLCT properties during the "golden hour" when lighting is at its best and wildlife is most active.
Westport land Conservation Trust introduces their summer schedule of walks and events - all walks are free and open to the public. Wear comfortable sturdy shoes and be prepared for moderate walking on uneven terrain.
Click here to view brochure on all upcoming summer 2017 walks and events.
Community cooking classes in Dartmouth. Visit their website for schedules.
The Dartmouth Grange will offer community cooking classes at its shared-use kitchen at 1133 Fisher Road. There will be a variety of ongoing cooking classes, farm tour cooking classes, and kitchen-related lectures, taught by local chefs and experienced, artisan food producers. Classes will be announced online at www.dartmouthgrange.org.
For more information, or to be added to the cooking class e-mail list, contact Beth Gallo, kitchen manager, at beth@dartmouthgrange.org  or 508.636.1900.
 "To Kill a Mockingbird" performance to be held at the Westport Free Public Library on Thursday, August 3rd.
Starts at 3:00 p.m. A live theatre performance of Harper Lee's classic Pulitzer Prize winning novel "To Kill a Mockingbird" will be presented by Living Literature at the Westport Free Public Library, 408 Old County Road, Westport.
<![if !vml]>

<![endif]>
The 50 minute play uses three performers, scripts in hands, who bring the classic story of Lee's 1936 Macomb County to life, exploring the themes of racial injustice and the destruction of innocence. Following the presentation, the performers will take questions on the material and the process of dramatizing non-dramatic material.
Cheryl Wheeler Live in concert at the Town Farm! Save the Date on Saturday, August 5th.
Join the Westport Land Conservation Trust for Cheryl Wheeler live in concert at their annual Town Farm Summer Concert. Bring a picnic chair or blanket, your friends and family as we kick off the show at 5:30 p.m. The Town Farm Concert is great affordable family fun. Admission is $20 per person; kids 12 and under are free. No advance ticket sales. Doors open at 5:00 p.m. Rain date is Sunday, August 6th.
Click here for more information! We hope to see you there!
Artist Biography:
<![if !vml]>

<![endif]>
It has always seemed as if there were two Cheryl Wheelers, with fans of the New England songwriter relishing watching the two tussle for control of the mic. There is poet-Cheryl, writer of some of the prettiest, most alluring and intelligent ballads on the modern folk scene. And there is her evil twin, comic-Cheryl, a militant trend defier and savagely funny social critic. The result is a delightful contrast between poet and comic.
The Town Farm is managed by the Trustees. They thank both their individual and business sponsors: Partners Village Store, Country Woolens, Adamsville Wine and Spirits, Mass Cultural Council, Helen E. Ellis Charitable Trust, and the Westport Cultural Council.
This program is supported by the Westport Cultural Council through a grant from the Helen E. Ellis Charitable Trust administered by Bank of America.
<![if !vml]>

<![endif]>
Westport Historical Society Historic House Tour 2007 on Sunday, August 6th!!
<![if !vml]>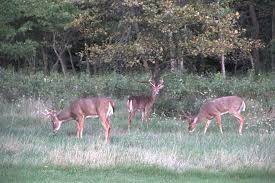 <![endif]>
Westport Historical Society house tour from 11:00 a.m. to 4:00 p.m. A self-guided tour of seven spectacular private homes located throughout Westport. The Westport Historical Society's inaugural House Tour includes seven historic homes in the idyllic SouthCoast town of Westport.
More in our Future Events section.
Stayin' Alive with Bee Gees Gold at Shining Tides on Friday, August 18th.
The Auxiliary of Charlton Memorial Hospital, the St. Luke's Hospital Auxiliary and the Tobey Hospital Guild are hosting a charity event at Shining Tides, 38 Reservation Road, in Mattapoisett. The event will be held under a tent and feature Bee Gees Gold, a Las Vegas tribute band of the Bee Gees. Get all the details in our Future Events section.
<![if !vml]>
<![endif]>
Advisory To Westport Motorists – Upcoming Road Races In Westport.
Road Races and Bike Run to look out for this summer!
Saturday, September 16th – Cystic Fibrosis Foundation Bicycle Rides at 9:00 a.m.
Saturday, September 23rd– Westport Half Marathon at 8:00 a.m.
Click here for all the details and road courses.
Little Compton Garden Club to host 2-day Flower Show in September.
Participating in this event will be members of Zone I garden clubs from Maine, Massachusetts, New Hampshire, Rhode Island, and Vermont, and regional and national officers of GCA.
<![if !vml]>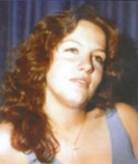 <![endif]>
The Little Compton Garden Club will host "Where Stone Walls Meet the Sea" a Garden Club of America (GCA) Zone I Flower Show at the Little Compton Community Center on Tuesday, September 19th from 2:00 p.m. to 5:00 p.m. and Wednesday, September 20th from 9:00. A.m. to 2:00 p.m. at 34 Commons, Little Compton, Rhode Island.
Admission will be free and open to the public.
Click here for all the details.
We hope that you and yours are well and are enjoying the summer.
<![if !supportLineBreakNewLine]>
<![endif]>
Special Wine & Cheese event at the Vineyard on Wednesday, July 26th  
<![if !vml]>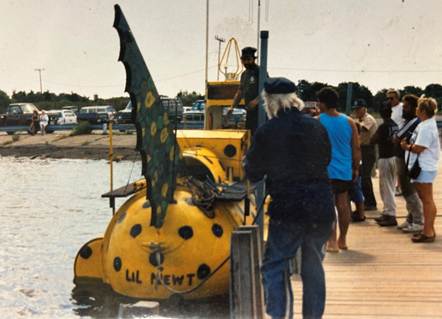 <![endif]>
Above: Adam Centamore
They have a very special event happening at Westport Rivers Vineyard and Winery. Adam Centamore (the cheese guru!) is back and will join their stellar wine educator, Corey Nuffer for an evening of amazing cheese and wine pairings. The fun begins at 6:00 p.m.
Considered one of the east coast's foremost experts on wine and cheese pairing, Adam's class will change how you approach cheese and wine. From their vintage Champagne Methods -including Julia Child's favorite, their Brut Cuvée "RJR" - to their still wines and even fortified wines, Adam will change how you approach what can be intimidating. Adam is also hilarious, and as a pedagogical device, this makes the learning not only delicious but highly entertaining.
To order tickets click here.
Yoga Firefly Festival in Portsmouth, RI on Sunday, September 17th.
<![if !vml]>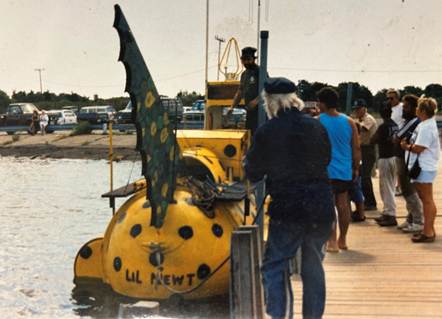 <![endif]>
More information in our Future Events Section.
* * * * * * * * * * * * * *