Saturday, August 27, 2016
Click here for today's event listings in and around Westport, MA!
Click here for upcoming theater and arts listings!
Updated Saturday, June 27, 2015
<![if !vml]>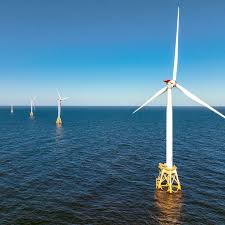 <![endif]>
Click on poster to enlarge.
Friday, August 26 – 4:30 p.m. Breaking News. Westport Police released some details of the of the charges being placed against  Derek Pereira involving an early Monday morning altercation between Pereira's motorcycle and a police cruiser in a high-speed chase on Route 6 near the Route 177 intersection.
"To say it was (handled) poor or good, is still being determined," Detective Jeff Majewski said. "We're waiting for all the facts to come back and for the independent investigators to come back with it."
Meanwhile, Rhode Island Hospital released information Thursday that Pereira remains in serious condition.
Family members said he suffered broken ribs, a fractured leg, and two collapsed lungs, among other injuries.
Charges include driving to endanger, driving with a suspended license, and driving an unregistered and uninsured vehicle.
Pereira's motorcycle had attached Rhode Island registration plates.
A security camera video was obtained from a local Route 6 business which recorded the collision, and shows a second officer positioning his car across the roadway at the intersection of Forge Road and Route 6.
The motorcycle was headed east at a reported 120 mph and never would have made the turn at the Route 6/177 interchange, according to police.
Early reports indicate Pereira had a criminal record with jail time and was known to local police.
Friday, August 26 – Cloak of secrecy on weekend Westport crash to be lifted today. Westport police are expected to issue a press release today on an accident with a police cruiser that happened early Monday morning, and what a WSAR-Channel 10 report described as<![if !vml]>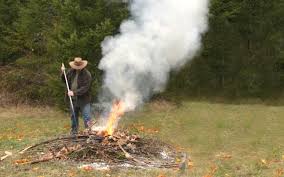 <![endif]>  a serious motorcycle accident.  Police are not providing any details other than that they expect to issue a press release Friday, August 26th, involving an accident with a police cruiser that happened Monday and what a WJAR-Channel 10 report described as a serious motorcycle accident.
Photo | NBC 10 News
The family of a Westport man is questioning the tactics of local police following a high-speed motorcycle chase, according to la local news station. NBC News 10 reported that family members of 30-year-old Derek Pereira said he suffered broken ribs, a fractured leg, and two collapsed lungs, among other injuries.
The town's public information officer, Detective Jeff Majewski, is quoted in reports as saying the motorcyclist was driving at a very high rate of speed and putting the public at risk.
Police said the incident happened just after 2:00 a.m. Monday when officers tried to pull over the driver, who has been identified by family members as 30-year-old Derek Pereira.
According to authorities, a pursuit ensued after they attempted to pull over the motorcycle for speeding on Route 6 eastbound. Officials claim radar clocked the driver traveling 76 mph in a 50 mph zone.
The motorcycle accelerated and pulled away from the trailing officer, authorities said.
"He estimated the speed of the motorcycle to be 120 miles per hour," Detective Jeff Majewski said. "Anyone going that fast is clearly putting the public at risk." More...
Friday, August 26 - Neighborhood residents school newly-formed "Traffic and Parking Committee" on parking, speeding, congestion issues at the historic Head of Westport.
Dangerous traffic conditions and safety concerns top the list of complaints from area residents.
A long-simmering concern about safety at the Head has come to a boil with the impending occupation and expansion of the old Head Garage by the Westport River Watershed Alliance.
The venerable watershed advocacy group purchased the building three years ago and is now moving forward with renovation, and plans to occupy the former storage facility once permission is obtained from the Zoning Board of Appeals and other town boards.
Despite the best efforts of local law enforcement, excessive speeding is still an ongoing problem.
"I had a mirror ripped off my car," said one neighbor; another neighbor told of a "hit and run" accident involving her parked automobile.
A third woman described how she used to roller-skate on the Old County Road bridge crossing the East Branch where whaling ships were once built on the public landing.
Has the Head neighborhood become a victim of the public landing's commercial success? More tonight.
Thursday, August 25 - Stroke, Stroke, Stroke. Rowing on the East Branch. Organizer Ben Booth invites you to join in their Cornish Pilot Gig, the Voyager, or their Australian surf boat for rows in the Westport River and along the stunning Massachusetts South Coast. They have a range of rowing options, from relaxing social rows all the way to intense race team training and coastal excursions.
Don't these oarspersons look like they're having fun?  More...
Thursday, August 25 - Goodbye Grums, and thanks for the memories. The popular Charlotte White Road family restaurant has closed its doors a week ago Tuesday due to an uncertain future after their leased building was put up or sale by the former owner of Virginia's Restaurant at the same location.
They will be missed by many who came for the food and comradery shared by all patrons.
<![if !vml]>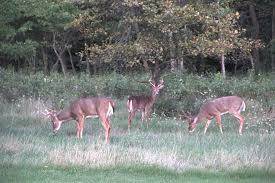 <![endif]>
Above: Three generations of Kim's family say farewell to their loyal customers.  Photo | EverythingWestport.com
The restaurant was named after a nickname given to the family's grandmother by grandchildren who couldn't say Gram.
Loyal customers sadly signed a farewell plaque for the three generations who worked the popular Westport eatery.
Kim and the staff at Grum's will miss their customers, and promise to keep everyone informed as to their whereabouts and new occupations or vocations as they happen.
Visit them on FaceBook and leave a farewell message.
Tuesday, August 23 – Animals buried at Westport farm likely died of starvation. Buried remains being studied from farm abuse case.
At least some of the animals found buried on the Westport farm under investigation for animal cruelty likely died of starvation, according to preliminary necropsy results, Westport Police Det. Jeff Majewski said.
The remains of about 70 animals were discovered by forensic scientists, including at least one scientist with a national reputation for such work.
Dr. Jason Byrd, associate director for Maples Center for Forensic Medicine at the University of Florida College of Medicine in Gainesville, helped identify victims after the World Trade Center bombing in 2001 and the Pulse nightclub shootings in June. More...
Monday, August 22 – Livingston Taylor packs 'em in at WLCT Town Farm Concert.
<![if !vml]>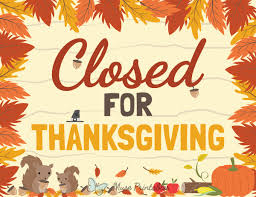 <![endif]>Echoes of Taylor at the Town Farm.
Livingston Taylor attracted an audience of over 400 concert-goers to the Westport Town Farm last Saturday evening, and the 60-something stage performer wowed them with a mix of his biggest hits.
I Will Be in Love with You, I'll Come Running, Carolina Day, and Over the Rainbow; Taylor tacitly performed many of the songs from Echoes, a collection of hits from his first three albums.
Certainly worth the $20 ticket to sit on the old Poor Farm lawn overlooking the Westport River and listening to a living legend.
The Westport Land Conservation Trust (WLCT) and Westport River Watershed Alliance (WRWA) co-hosted the annual event aimed at connecting the Westport community to the land through beautiful and meaningful music.
<![if !vml]>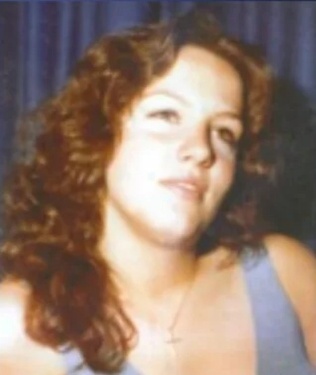 <![endif]>
The concert was funded in part by a grant from the Westport Cultural Council, and over a dozen WLCT volunteers helped to make the event run smoothly.
WLCT Executive Director, Ryan Mann, said of the event: "It's a pleasure to bring great acts like Livingston Taylor to Westport to provide these experiences for the community. We are incredibly pleased with the turn-out and that so many in our community are willing to come together to celebrate the land."
<![if !vml]>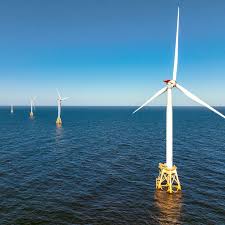 <![endif]>
Monday, August 22 – 2:00 p.m. ALERT! Organizers call for Monday evening vigil for abused tenant farm animals.
A group of local residents are organizing a vigil for the animals that died or were euthanized on the Westport tenant farms, 465 American Legion Highway in Westport.
Hundreds of animals were discovered last month living in deplorable conditions on the 70-acre "farm of horrors" as it is becoming known.
The group invites anyone who would like to give a prayer, reading or speak briefly on behalf of the animals — to send a message to them on Facebook.
The vigil will be held Monday night just at the start of the Westport Board of Health meeting at the Town Hall Annex, 856 Main Road from 7:00 to 7:30 p.m.
The vigil is being hosted by Protest Westport Tenant Farm.
A massive open air animal hospital and sanctuary on Pine Hill Road (pictured below) in Westport continues to seek supplies to help hundreds of animals recover from abuse and neglect suffered at the hands of some tenant farm owners.
<![if !vml]>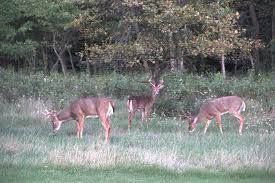 <![endif]>
Monday, August 22 - Westport Selectmen meet tonight at Town Hall beginning at 6:00 p.m.
Click here to review agenda and Town Administrator's report.
Monday, August 22 - Westport considering combining departments into new DPW.  A new department of public works could become a reality in town by the fall Town Meeting.
The topic has been discussed by the Finance Committee and two selectmen confirmed that a merger could take place sooner rather than later. Such a move could combine the cemetery and highway departments, with the transfer station or look to combine other similar entities. Selectmen Vice Chairman Craig Dutra said the list has varied but those three entities have so far achieved the most consistent consensus.
Selectmen Chairman R. Michael Sullivan said he is unsure when such a merger could take place; but if plans are embraced, officials could pull it off by the fall Town Meeting later this year. More...
Monday, August 22 - Westport Recreation Commission and Finance Committee talk about revamping Rec Department.  Recreation Commission Chairwoman Renee Dufour met with the Finance Committee last week to request a reserve fund transfer of $4,800 to repair a damaged slide at the popular town playground. The slide last month was found damaged with a hole and officials said the most-likely cause was from someone jumping on it.
The Finance Committee eventually approved the transfer but asked many questions along the way. Among them: Why is there no Recreation Commission budget outside its revolving account?
Friday, August 19 – Brooklyn Comes to Westport! Dedee Shattuck Gallery is pleased to present Brooklyn Comes to Westport, a group exhibition featuring works by Brooklyn-based artists Anna Ortiz, Barry Rust, Juan Fontanive, Katelyn Alain, Phoenix Lindsey Hall, Ryan Blackwell, Stephanie Beck, and Tifenn Python.
Wednesday, August 3 through Sunday, August 28 during normal hours. 1 Partners Lane, Westport.
This exhibition will feature a range of works, including painting, ceramic sculpture, paper, handmade instruments, kinetic work, and installation art.  More...
Friday, August 19 – Search warrant produces 200-pound marijuana cache at Horseneck Road residence. A 37-year-old Westport man was arrested Friday, August 12th after Westport police found about 200 pounds of high-grade marijuana at his residence at 877 Horseneck Road, police said.
Andrew Erickson was arrested after a search warrant was executed at his residence, said Westport Police Det. Sgt. Antonio Cestodio.
Police also found a small amount of cocaine and more than $10,000 in cash, Cestodio said. The marijuana was packaged in vacuum-sealed packages which were labeled by the flavor of the marijuana inside, Cestodio said. The marijuana has an approximate sale value of up to $500,000. More...
Thursday August 18 – Westport native on fast track to break into top 15 drivers in world shifter kart ranking. Fresh off a European tour in England, Belgium and Germany, local shifter kart champion, Jason Alden blitzed the field at Sunday's F1 Boston's Outdoors event, winning the master class shifter kart sprint 24 seconds ahead of second place.
Next up is the regional championship in East Bridgewater on Sunday, August 28th.
<![if !vml]>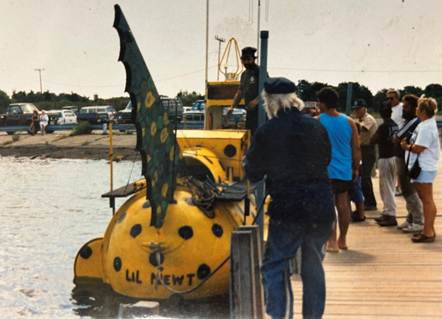 <![endif]>
"The European experience was invaluable," Alden said. "Their laser-cut track surfaces provide superior tire grip that dramatically changes the dynamics of kart handling. That knowledge has made me faster and a more responsive driver navigating chicanes and hairpin turns."
His performance Sunday proved experience does count.
Click here to view YouTube video of Sunday's race.
<![if !vml]>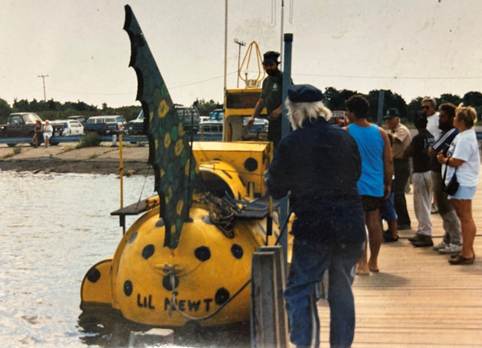 <![endif]>Thursday August 18 – Triki-leaks! What little rain we got this August, it managed to put a damper on things in the Westport Town Hall Annex nurse's office.
On Tuesday, August 2nd Town Building Commissioner, Ralph Souza took the high climb into the attic but couldn't find the source of the leak.
Leaks are nothing new to the town's aging buildings – the Highway Department building needs a new roof supporting structure before the leaking aluminum roof can be repaired/replaced, and the Town Hall has an on-going leak in the Selectmen's meeting room that has badly deteriorated the ceiling.
Photo | EverythingWestport.com
Thursday August 18 – Fourteen Strings performed to a crowd- full of enthusiastic supporters of the Westport Public Library Thursday, August 11th. The Friends of the Westport Library (FOWL) recently hosted local favorite band Fourteen Strings who brought their blended rock, folk, and traditional music to the library lawn for a family-friendly concert.
Visit FOWL's website to learn more about this group and what you can do to support them.
<![if !vml]>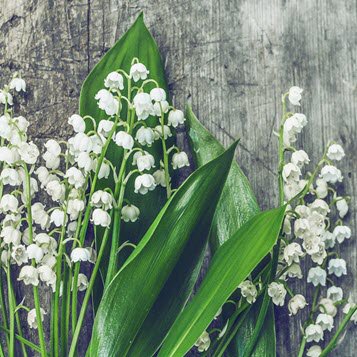 <![endif]>
Above photos | EverythingWestport.com
The men behind all those strings are: David Conlon (guitar/vocals), Matt Smith (mandolin/vocals) and Jay Costa (bass/vocals) who were joined by special guest fiddler, Jeff Angeley.
FOWL president Denise Micale said, "It was awesome evening with Fourteen Strings hosted by the Friends of the Westport Library on a beautiful night. Everyone really enjoyed their set and sang along on Ring of Fire. So much fun!"
What a great way to spend a hot summer evening and support the Westport Public Library to boot!
Wednesday, August 17 – Noquochoke Village project approved for state tax credits.
<![if !vml]>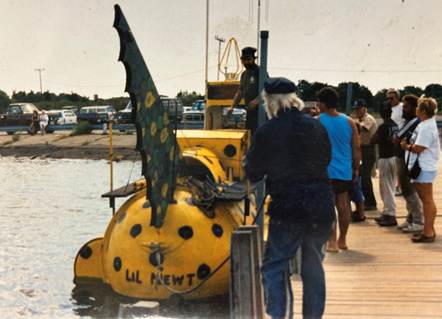 <![endif]>
Westport Housing Specialist Leonardi Aray was a happy man Monday. Aray's been working with the town of Westport to develop 50 affordable housing units at 1163-1175 American Legion Highway. Monday, the governor's office announced that funding in the form of tax credits will be made available to help cover the cost of the Noquochoke Village project. "We're very happy," Aray said Monday. More...
Wednesday, August 17 – In wake of animal abuse case Westport health board takes on dog owner. Monday's health board meeting did not draw as much interest as the past few, but an animal issue managed to draw some controversy again — this time a dog.
Ryan Wagner, founder of Weatherlow Farms, has been cited for bringing his dog into a trailer, which is considered a retail area. The health board threatened to suspend Wagner if he is caught bringing his dog inside the trailer again.
Raymond Belanger, a town food inspector, says no live animals are supposed to be in a retail area where food is sold. More...
Wednesday, August 17 – Little Farm of Horrors cited for minor Wetland Protection Act infractions. The state Department of Environmental Protection has determined that there were only minor Wetland Protection Act violations on the 70-acre farm of horrors on Route 177, but Conservation Agent Chris Capone has advised town officials to take action.
Capone, in a letter to selectmen, is calling on officials to issue an enforcement order against owner Richard Medeiros, and order Medeiros to devise a farm management plan that marks the "farming" portions of the property, as well as where the wetland resource areas are located. More...
Wednesday, August 17 – Have animals, need money! Businesses, residents and animal lovers of all types are being asked to donate supplies and food for the once abused animals at the American Legion Highway tenant farm.
The animals are now at a leased, undisclosed sanctuary that selectmen say is a vast improvement from their former conditions at 465 American Legion Highway.
Still, supplies are running low.
Donna Parrillo, a founding member of a new citizens group 'Join the Conversation', said on Monday that the American Society for the Prevention of Cruelty to Animals have been working tirelessly during the recent heatwave caring for and nursing to health approximately 1,000 animals removed from the farm. More...
Tuesday, August 16 – Looking for work, and who isn't these days.  <![if !vml]>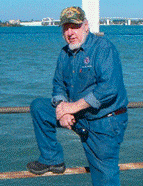 <![endif]>Lees Market is hiring for multiple positions. The family-oriented supermarket is looking for outgoing individuals who are eager to help customers and gain valuable experience along the way.
Rustic Kitchen Cook, Café Clerk, Produce Clerk, Deli/Rotisserie Clerk, Cashier and Baggers, and a Food Demonstrator (great position for retiree!). Click here to apply today!
Monday, August 15 – change.org calls for the shutdown of all tenant farms in Westport. The on-line petitioning website whose mantra is CHANGE ANYTHING. ANYWHERE, BIG OR SMALL is calling for the permanent shut down of the barbaric tenant farm in Westport. "For years, a tenant farm in Massachusetts has been the site of animal cruelty and abuse. The owner and some of the tenants had been charged with animal cruelty in the past -- clearly that wasn't a strong enough message. Recently, the police were called to the 71-acre farm and found hundreds of dead or injured animals.
"Permanently shut down the barbaric tenant farm in Westport, MA" - change.org
It is time for the farm to be closed down for good." More...
The signed petition will be delivered to: Commissioner John Lebeaux, Massachusetts Department of Agricultural Resources; State Director Michael Cahill, Division of Animal Health MDAR; Massachusetts Attorney General Maura Healey; and the Westport Board of Selectmen.
The petition which is seeking 150,000 signatures has 127,100 as of Monday, August 15th.
Click here to read Westport Board of Selectmen's response to change.org petition.
Visit change.org facebook page.
Monday, August 15 – Officials: Large public forum will be held to address animal abuse case.  Westport Selectmen anticipate hosting a Town Meeting-like forum about the American Legion Highway animal abuse case at a large venue such as the high school once the town police and state attorney general complete their investigation.
However, it could take several weeks for town officials to gather all necessary information, selectmen say.
For the second consecutive selectmen and health board meetings, officials were barraged with questions, comments and concerns from people within and outside town.
At last Monday's selectmen meeting, residents asked for a large forum to fit all concerned parties. The Town Hall and Town Hall annex do not have space to accommodate the large number of people interested in voicing opposition to the animal abuse and squalid conditions at the 21-lot tenant farm. More...
Monday, August 15 – "Leah wins. Leah wins!" 6931 ducks raced on the incoming tide in the 2016 Allens Pond Duck Derby, and lucky 'Leah' took first place!
2016 was indeed a 'Lucky 13th' year for the Allens Pond Duck Derby with a record number of ducks – 6931 – racing on the incoming tide at Barney's Joy. 
Lee Tripp of Westport had adopted 'Leah' along with 17 other ducks, and boy did her little racer do well! 
Now, Lee has quite the decision to make...  actually, a couple decisions to make.  First, what her dream vacation destination will be and, second, who she'll be travelling with. 
Her duck, 'Leah' won the 2016 Allens Pond Duck Derby, and from all accounts that ducky was determined as she pulled ahead of the pack to claim her victory.
There were four Westport winners in all.
Click here for all the details and a list of winners. PDF
Sunday, August 14 – 2010 farm animal abuse case revisited. Boston Globe article August 13, 2010 - Abused animals found at two farms in Westport during July 2010 police investigation.
Incessant animal yelps and the putrid smell of burnt trash permeated the heavily wooded Westport neighborhood, prompting residents of Shannon Drive and Jillian Way to call police, authorities said.
Late last month, officials obtained search warrants for tenant farms at 465 and 449 American Legion Highway and found numerous malnourished dogs left to wallow in their feces, cattle suffering from open wounds in rat-infested shanties, several dead calves, and other indications of animal abuse.
Police arrested five tenants and issued criminal summonses to seven other people, including two property owners.
Sunday, August 14 – Shoddy oversight sowed 2nd farm animal cruelty case.
The animals are gone now, trucked a few at a time along the wooded, winding road that for years obscured their suffering.
All that's left, besides a big orange-and-white cat watching from the woods, is the human squalor: heaps of old tires and discarded furniture, rusted old trucks, and cracked bathroom fixtures. The 70-acre plot of land, the site of one of the largest animal cruelty cases in New England's history, looks less like the rustic farms that line the roads around Westport, and more like the remains of an abandoned shantytown.
<![if !vml]>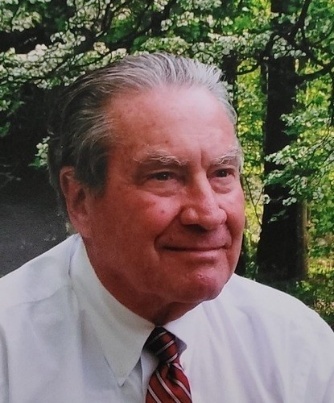 <![endif]>
Above: This is the scene that police observed when initially responding to a call of goats killed by a dog that eventually led to criminal charges brought against several Fall River tenant farmers at a Route 177 Westport property. Police Photo
"Chaos is a good word for it," said Westport police Detective Sergeant Tony Cestodio, who was one of the first to respond to a call last month about loose dogs feasting on a farmer's helpless goats.
Sunday, August 14 – Explore some of Westport's special maritime history at the Horseneck Point Lifesaving Station this summer.
Did you know that George Manchester, former captain of the whaling ship Kate Cory, was the first keeper of a Humane Society Lifesaving Station established at Westport Harbor in 1888?
The station was moved to its current location in 1894 when the bridge from Westport Point to Horseneck Beach was completed.
Learn all about the network of lifesaving stations built along the Massachusetts coast to rescue shipwreck survivors. The Westport Fishermen's Association is the current "keeper" of the station.
Lifesaving Station hours:
Weekend summer hours at the Horseneck Point Lifesaving Station, located at 241 East Beach Road, began Saturday, June 25th and run through Labor Day weekend.
<![if !vml]>

<![endif]>
Above: Annual Antique boat exhibit at the Westport Lifesaving Station. Photo | EverythingWestport.com
The Lifesaving Station will be open to the public on Saturday and Sunday afternoons from 12:00 – 4:00 p.m., as well as the ongoing Wednesday hours of 12:00 – 4:00 p.m.
Saturday, August 13 - Buzzards Bay Habitat expands into Westport.  Buzzards Bay Area Habitat for Humanity has expanded its service area into Westport, officials said.
Previously, Habitat has served eight other local towns.
Habitat officials said they now hope to establish partnerships with the town of Westport as well as the other towns that they serve in hopes of helping local families in need of affordable housing together.
With the completion of its Marion build, Habitat is actively looking for its next build site and is reaching out to the community to team up in searching for the next project.
Habitat homes are supported by donations and Habitat relies on gifts of land or discounted properties to assure the affordability of the houses that are built. More...
Friday, August 12 – Don't shoot the messenger. Blistering attacks by animal rights activists and furious town residents towards town officials may have been misdirected at a local town health board in what national news reports are now calling the largest farm animal abuse scandal in the northeast.
"I will not resign," embattled Westport Board of Health Chairman John Colletti told a posse of activists and a trio of news station crews shoving microphones in his face Monday night at the Health Board meeting.
His message was echoed by fellow board member and farmer, Karl Santos.
The Massachusetts Division of Animal Health Director, Michael Cahill had summarily relieved the pair of their State Animal Inspector appointments when he heard the reports, and the Westport Board of Selectmen put the town's health board agent on paid administrative leave.
<![if !vml]>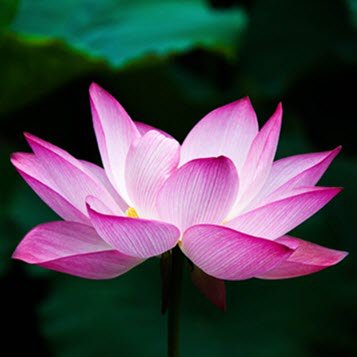 <![endif]>
There's plenty of outrage to go around, however a bureaucratic entanglement of blame and responsibility has left everyone wondering just who is in charge of the gate keys.
A preliminary examination of the town edifice for the oversight of farm animal health shows no clear path for uncovering farm animal abuse, and then reporting it to the local police and the Division of Animal Health for follow-up.
So, just how do the Board of Heath, State Animal Inspectors, the Agricultural Commission, and the town's Animal Control Officer coordinate their efforts to uncover and report abuse to the appropriate authorities?
Why did town meeting a few years ago reject an article written to put more bite into local bylaws that may have helped prevent this sordid story that has the ASPCA, Ontario SPCA and other local animal rescue groups in an uproar?
And why has no one made a point of blaming the real culprit(s) in this story – the alleged irresponsible tenant farmers.
This may be a story about distances and detachment from state authorities that leaves the process open for situations such as what now faces the town of Westport.
"When problematic farm animal situations develop, state Animal Health staff work with the Department of Public Health, the Animal Rescue League of Boston, the MSPCA, local veterinarians, local health departments, municipal animal inspectors and animal control officers to respond.  Mounting a rapid response ensures the fewest number of animals and animal owners are affected." – State Division of Animal Health
So how does firing the town's animal inspectors, putting the health agent on administrative leave, and demanding the resignation of Board of Health members help "ensure the fewest number of animals and animal owners are affected?"
The Westport Animal Control Officer's position was neutered several years ago by Selectmen to be responsible chiefly for cats and dogs, and she was asked to give up her volunteer/non-paid position as a state animal inspector. More...
Click here to read Board of Selectmen statement made July 25, 2016.
Click here to read Board of Health Statement made on August 8, 2016.
<![if !vml]>

<![endif]>
Above: BOH Chairman John Colletti (right) reads from a prepared statement prior to the start of the meeting.
Photo | EverythingWesport.com
Wednesday, August 10 - State reneges on Tax Holiday!  Furniture stores, rug purveyors, lighting shops, and other retailers around Massachusetts are pushing big (even "Huge!") promotions for the state sales tax holiday.
The problem? There isn't a sales tax holiday this year.
Lawmakers at the last minute decided to eliminate the August ritual, amid slower than expected state revenue growth. But retailers, who have advertised the event for weeks, have forged ahead on their own, offering discounts equivalent to double, triple, even quadruple the state's 6.25 percent sales tax. More...
<![if !vml]>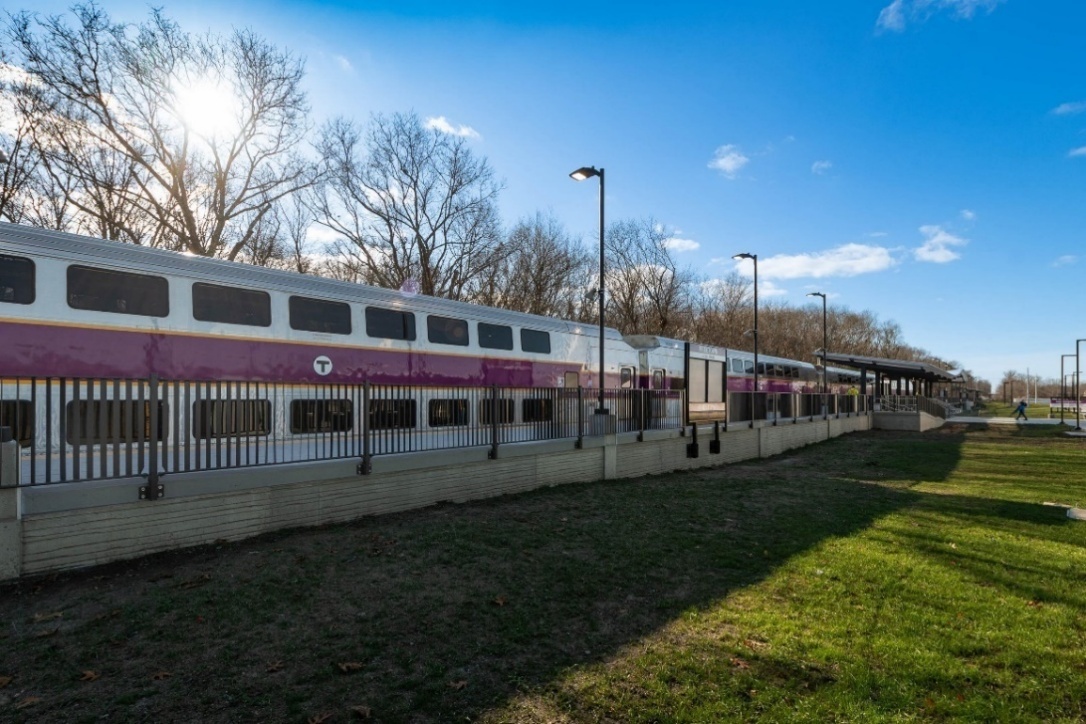 <![endif]>
Above: Protestors at the gates. Animal rights activists, angry town residents, a few tenant farmers, and a gaggle of news station reporters and camera crews gather after a raucous Board of Health meeting outside the steps of the Town Hall Annex.
Photo | EverythingWestport.com
Wednesday, August 10 - Westport residents call for health board resignations in wake of animal abuse.  Residents carrying signs demanded Monday night that Board of Health members resign after what some have described as the worst case of farm animal cruelty in the Northeast.
With signs reading "Animal Lives Matter'' and "Justice for Innocents,'' several dozen protesters packed the meeting room while outside others held signs along the road.
Critics lashed out at John J. Colletti and Karl W. Santos, who were stripped of their authority as animal inspectors by the state last week after more than 1,000 animals, many neglected and malnourished and some dead, were discovered at the farm last month. Both men remain on the health board. More...
<![if !vml]>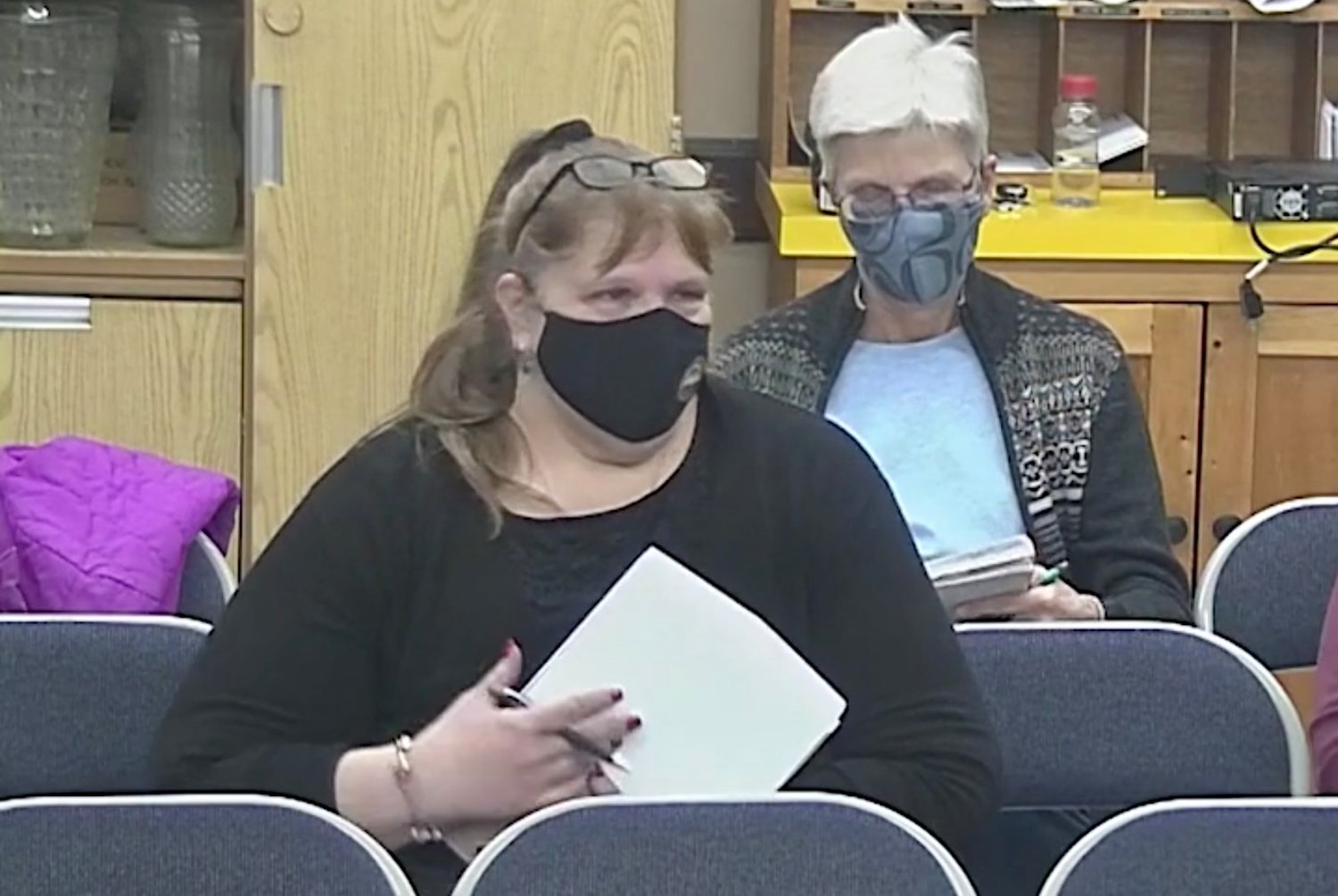 <![endif]>Above: Drift Road resident Elliot Whypple chastises Board of Health members at Monday night's Board of Health meeting..
Photo | EverythigWestport.com
<![if !vml]>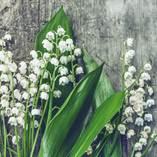 <![endif]>
Above: Animal abuse advocates jammed the Town Hall Annex meeting room to vent their anger onto the Westport Board of Health over the recent allegations of massive animal abuse at Route 177 tenant farms.
Photo | EverythingWestport.com
Monday, August 8 – Breaking News 8:00 p.m. - Health board gets hammered in heated exchange with protestors. An angry crowd of out-of-town animal advocates and outraged town residents took the Westport Board of Health to task over the alleged farm animal abuse in North Westport.
Board of Health Chairman, John Colletti opened the meeting reading from a prepared statement.
Several times during the public hearing, protesters called for the resignations of board chairman John Coletti, as well as Karl Santos, a board member.
Both refused. More later.
In a meeting marked by angry outbursts, constant audience disruptions and ugly rhetoric, very few facts came to light as to the responsibilities of the Board of Health, State Animal Inspectors, the town's Animal Control Officer and the state Board of Animal Health.
More today.
<![if !vml]>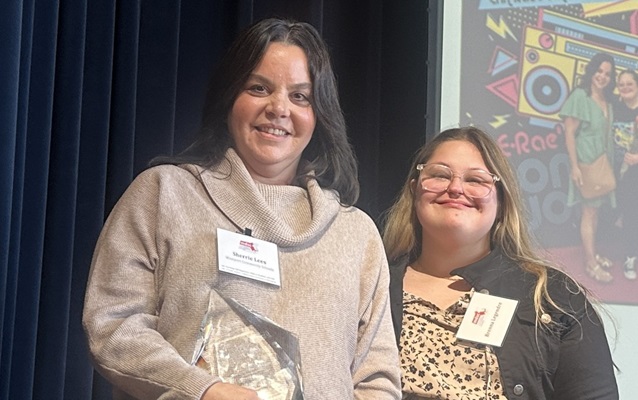 <![endif]>
Above: Westport BOH members Colletti and Santos under siege from three local TV news stations.
Photo | EverythingWestport.com
Monday, August 8 - Hawthorn Country Club, closed since last January, will soon have a new life if plans for its purchase go through this month.
Known for its banquet facilities more than its nine-hole golf course, Hawthorn is scheduled to change hands this month according to Derek Masky, owner of the Lakeville Country Club.
Masky and his wife are purchasing the property from Dartmouth businessman Kevin Santos, and said he could close on the Dartmouth golf course by the middle of August for an undisclosed purchase price.
The sale includes the banquet facilities, golf course, restaurant and all the kitchen equipment at the Hawthorne Country Club, Masky said
<![if !vml]>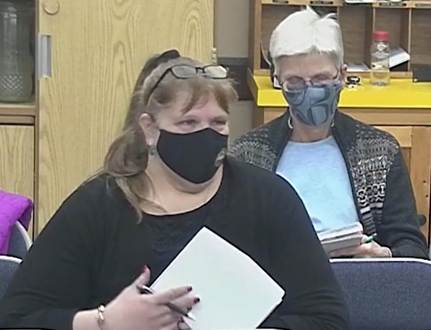 <![endif]>
If all goes as planned the financially troubled nine-hole Dartmouth golf course known for its "mountain goat" layout and rock hard greens will avoid the fate of hundreds of golf course across the country - plowed under for home development.
It's no secret that Hawthorn has struggled through its 50 year history, better known for its banquet facilities than golf, and being forced in the past to sell off nine holes of the 18-hole layout.
Read more about this news and other area golf news in our Golf Section.
Sunday, August 7 – Westport officials praise voters for Police Station vote.  "I just want to say thank you to everyone who voted. Two-thirds of voters said yes and congratulations to the citizens of Westport," Police Chief Pelletier said.
"This is an important vote for the town of Westport. It also shows that people do care about our Police Department personnel and the work they do," Selectman Antone Vieira said. "Westport now will have a much-needed public safety complex to be better prepared to handle the public safety challenges in the future."
Town Administrator Tim King described the Main Road station as "the worst condition of any station in any community in which I have worked."
"For many, many reasons this project is desperately needed. I am pleased that the public and the Westport Police Department will have a law enforcement facility that meets the needs of the community," King also said.
<![if !vml]>

<![endif]>
Above: proposed new $8 million police station building accepted by two thirds of Westport voters.
Sunday, August 7 - Westport health board says abuse 'crisis point' requires changes to oversight.  The town and the welfare of more than 1,000 animals found living in squalor are at "a crisis point," and solutions will include a change in the oversight of tenant farmers and the town bylaw, Board of Health members said in a joint statement issued Friday afternoon.
"Regulation is the biggest thing that would help this situation." John Colletti,  Westport Board of Health Chairman
"The past few weeks have been an eye-opening lesson in the problems within the town, its government and the function of teamwork," the three board members said, calling for "a change in culture" and "action." More...
Saturday, August 6 - Report: Buzzards Bay pollution not getting worse.  Harmful nitrogen pollution in Buzzards Bay did not get worse in 2015 for the first time in more than a decade, reflecting an encouraging pause in the decline of the health of local harbors, coves and tidal rivers across the SouthCoast and Cape Cod's western shore, according to the Buzzards Bay Coalition's latest State of Buzzards Bay report.
After falling at a dramatic rate of three points every four years since 2003 — when the coalition released its first State of Buzzards Bay report — the score for nitrogen pollution levelled off in 2015. More...
Saturday, August 6 - Officials: Westport makes deal to provide temporary site for abused farm animals.
The vast majority of the animals found living in deplorable conditions at a Westport farm in a record animal cruelty case, have been removed to a temporary site nearby, officials said.
<![if !vml]>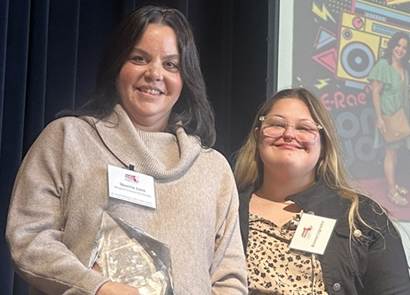 <![endif]>
Photo courtesy of Animal Rescue League.
"We have built a shelter to house the animals and provide additional care temporarily while the criminal investigation is underway," said Tim Rickey, vice president of field investigations and response at the American Society for the Prevention of Cruelty to Animals (ASPCA).
About 950 of the more than 1,000 animals are expected to be at the site for a month or more, he said.  More...
Saturday, August 6 – "You're Fired II."  In a phrase that now transcends presidential politics to local frays, the Massachusetts Department of Agricultural Resources has removed two Westport Board of Health members as animal inspectors, after reviewing inspection records at a farm where more than 1,000 animals were kept in squalid and inhumane conditions.
"Cahill can't fire me; I already quit!" John Colletti, Westport Board of Health Chairman
In a letter dated August 3rd, Michael Cahill, director of the Division of Animal Health, said John Colletti, Health Board chairman, and board member Karl Santos, "failed to properly perform the inspections" and were "immediately" stripped of their powers to inspect animals.
The state is apparently looking for a scapegoat, and they found one in their animal inspection program.
Wednesday, August 3 - 7:30 a.m. Breaking news. Early morning vehicle-overturn traps driver, blocks traffic on lower Main Road.
A passenger vehicle overturned and ended up on its side on the front lawn of 1678 Main Road, a house just listed for sale by Alden Hill Real Estate.
Welcome to the neighborhood.
Several fire apparatus and police responded and freed the driver who according to on-site personnel appeared to be uninjured.
No cause for the accident was reported, and is under investigation.
It appears the four-wheel drive vehicle was travelling south when it swerved to the left and overturned.
<![if !vml]>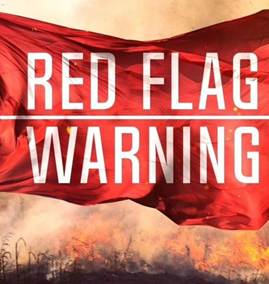 <![endif]>
Click on image to enlarge.
Wednesday, August 3 - Removal of sick, neglected animals begins at rural Westport property.  Animal inspector Alan B. Borgal checked his phone and looked out the windshield of a pickup on a Westport farm — if the overgrown, trash-strewn site could be called that — and shook his head ruefully when asked where crews were taking the hundreds of sick, woefully neglected animals found there. More...
Tuesday, August 2 – 8:30 p.m. Breaking News. Westport voters overwhelming approve the funding of a new $8 million Police Station.
The debt exclusion override could add over $60+ per thousand of real estate tax increase to a $400,000 property.
17.04 percent of Westport's 11,463 registered voters (1953) turned out at the polls today and sent a clear message they wanted a new building to replace the moldy, leaky, under-sized and non-safety compliant brick building on Main Road.
Click here to watch video of Chief Pelletier's presentation
Police Chief Keith Pelletier lobbied hard for the bond issue, and was assisted by the police union in getting a unanimous vote at the town's annual meeting, and ultimately achieving a landslide victory at today's August 2nd special town election.
<![if !vml]>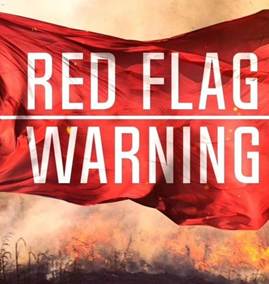 <![endif]>
Above: proposed new $8 million police station building.
Special Town Election results:
Precinct A - American Legion Hall - 14.98% 190 yes; 133 no
Precinct B - Town Hall Annex - 19.97% 275 yes; 212 no
Precinct C - Alice Macomber School - 14.06% 186 Yes; 118 No
Precinct D - Briggs Road Fire Station 17.00% 226 Yes; 131 No
Precinct E - Westport High School 18.50 315 Yes 167 No
Total votes cast – 1953 (17.04%) with 1192 Yes and 761 No
Don't know your precinct? Click here to find out!
Click here to view ballot question.
The question was simple: Should the town be authorized to finance up to $8 million that will be paid back over 20 years by increasing property owners' real estate taxes for the period of the bond; after which that amount of money added to their tax bill will be removed.
At the 2016 Annual Town Meeting, Chief Pelletier presented three alternative solutions for a new facility, with constructing a new building at a Hixbridge Road location being the most appealing option, according to Chief Pelletier.
Chief Pelletier also said the tax impact per year on a $400,000 home is $64.66; less for lower market value properties, more for higher–priced properties.
Westport Selectmen and the Finance Committee voted unanimously, as did town meeting participants, to approve the warrant article.
Dartmouth voters last April, with just an 11 percent turnout at the polls, rejected a request to borrow $8.5 million to renovate the town's police station with opponents saying the project was too costly.
Westport voters took a different tack and voted by a landslide victory to build a new police station on Hixbridge Road.
Pelletier has said that the Main Road station, built in 1975, is not suitable for modern policing needs, among other issues.
A police spokesman said it is expected that the project would go out to bid in December and break ground next spring. The new station could take up to a year to complete, similar to its neighbor, the new firehouse on Hix Bridge Road, which took less than a year after the ground-breaking ceremony.
Town Clerk Marlene Samson said the better-than-average turnout was indicative of the town's electorate to make their voice heard on this bonding issue; Westport voters may soon face a much more expensive ballot question over the next year for building/renovating a new Jr/Sr High School.
Saturday, July 30 – FOWL says goodbye to outgoing president Kate Kastner. Our Photo of the Week is of Kate Kastner getting a yeoman's sendoff by the Westport Library Board of Trustees and the Director of the Westport Public Library for her leadership and fundraising skills for the Friends of the Westport Library (FOWL.)
Kastner was originally recruited by Trustee Chairman Robert Gormley, and was later elected president in 2011.
<![if !vml]>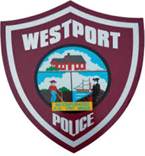 <![endif]>
Above from the left: FOWL member Michael Habib, incoming president Denise Micale, Kate Kastner, Library Director Sue Branco, and Trustee Chairman Robert Gormley.
Photo | EverythingWestport.com
Kastner with husband Peter is moving back to her native Savannah Georgia, and although distant, Westport will not be far from her thoughts, as she will continue to contribute to the volunteer group's newsletter.
Kastner is credited with expanding Fowl's volunteer organization, adding an attractive and informative newsletter, merging new technology into the group's marketing efforts, and founding their now highly successful Annual Summer Paperback Sale (now in its fifth year,) raising thousands of dollars for funding library material purchases and helping to support the cost of special programs.
Library Director Sue Branco says of Kastner, "She's a real gem, and I will sorely miss her."
Kastner was presented with a plaque, and a set of brass, matching whale bookends, very fitting for an indefatigable library advocate.
Friday, July 29 – Westport police investigation continues into 'largest farm abuse case' in Northeast.  The investigation into animal neglect and cruelty at a 70-acre property off Route 177 represents the largest farm abuse case the American Society for Prevention of Cruelty to Animals has investigated in the Northeast, Sgt. Antonio Cestodio said Thursday.
The Attorney General's office is investigating the case, which could lead to felony charges against suspects, he said, during a meeting at the Westport Public Library. "We owe not only the defendants but also the animals a fair, thorough process.''
But, he stressed, this will not happen immediately. Investigators are taking their time to ensure that the complex case is sorted through and all details are understood and documented, he said.
"It's a nightmare,'' he said. "This department takes animal cruelty very seriously. We have absolutely no problem charging people who do these things to animals. It's disgusting.''
Cestodio was addressing a meeting of Join the Conversation Westport, an organization of residents angered by the abuse and hoping to take action to prevent further issues.  More...
Thursday, July 28 - Health insurers would have to cover long-term antibiotic treatment for Lyme disease under a measure approved by the Massachusetts Legislature — a vote that places Governor Charlie Baker in the crossfire between mainstream medicine and patient activists, according to an article in the Boston Globe..
Baker has until midnight Thursday to sign or veto the legislation or to let it become law without his signature.
The governor, a former health insurance executive, has reservations about the bill.
In a letter to lawmakers, he wrote that "long-term antibiotic therapy is not clinically recognized as an appropriate form
of treatment."
Massachusetts had the nation's third highest incidence of Lyme disease in 2014, with 5,600 confirmed and suspected cases. More...
Wednesday, July 27 – Mystery Photo solved! By the way for all you folks out there that took a swipe at solving out latest mystery photo, and there were many - it was first solved by Jim Walsh on July 18th at 8:44 p.m. as the "ice cream stand at Woods."
It seems the ice cream stand is no mystery to most Westporters who can be found there often any time of day during the hot summer months.
Thanks to all those who participated – get ready for another mystery photo soon!
Wednesday, July 27 – Looking for a job? Who isn't these day!
Well, Amazon announced today that it has begun hiring for hundreds of full-time positions to work in its fulfillment center, currently under construction in Fall River. Associates at the facility will work alongside innovative technologies on a daily basis to fulfill customer orders.
Full-time employees at Amazon receive competitive hourly wages and a comprehensive benefits package, including healthcare, 401(k) and company stock awards starting on day one. Amazon also offers regular full-time employees innovative programs like Career Choice, where it will pre-pay up to 95 percent of tuition for courses related to in-demand fields, regardless of whether the skills are relevant to a career at Amazon. Since the program's launch, employees are pursuing degrees in game design and visual communications, nursing, IT programming and radiology, to name a few.
Applicants can apply online at http://www.amazondelivers.jobs/.
Tuesday, July 26 – Westport selectmen launch an aggressive criminal investigation into farm animal abuse on a Route 177 property. For the second time in six years Selectmen are called upon to investigate animal abuse charges filed by police on a Route 177 tenant farm.
Click here to read the full statement.
After a lengthy executive session with local police to discuss and investigate charges of criminal misconduct or to consider the filing of criminal complaints, Westport selectmen have decided to drop the hammer on negligent tenant farmers and possibly their landlord.
"So let's be clear," select board chair, Michael Sullivan said reading from a prepared statement at last night's meeting. "The Right to Farm is not a right to neglect or mistreat animals, and there is nothing wrong with our Right to Farm bylaw."
"Let me also be clear, that these revelations (SIC) are not a reflection on the overwhelming majority of excellent farmers here in Westport who are using industry best practices and producing top shelf products," Sullivan said.
"I am here to be one more voice for the animals that were so cruelly, maliciously, and callously mistreated. I hope that everyone in Westport who has any kind of heart will join me and raise our voices together to say that this cannot and will not stand." – Elizabeth Collins, resident and former Selectman
<![if !vml]>
<![endif]>
Above: concerned residents, tenant farmers, police investigators and a news station affiliate were all in attendance at last night's Selectmens meeting to hear the announcement that "the Westport Police Department will continue take the lead into what is now a criminal investigation."
Photo | EverythingWestport.com
Tuesday, July 26 - Angry Westport residents want answers about animal abuse.  Residents expressed outrage Monday and demanded answers after hundreds of dead and diseased animals were found last week off American Legion Highway, where animal abuse also was discovered six years ago. More...
Tuesday, July 26 - Westport farm with abused animals closed off to public.  Federal agents cordoned off a tenant farm Thursday where hundreds of dead and injured animals were found this week, a gruesome discovery that stunned authorities and raised questions about how such conditions were allowed to persist.
<![if !vml]>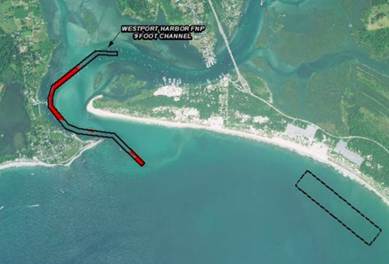 <![endif]>
Westport officials said agents from the Food and Drug Administration and the Department of Agriculture posted signs around the 71-acre farm that read "BIOSECURITY AREA," the latest development in an investigation into animal cruelty at the troubled property.
Monday, July 25 – Dead animals, burning trash found at Westport site, police say.  Police are investigating a 70-acre property in Westport after hundreds of dead and injured animals were found there, along with makeshift cabins, burning trash, and illegal stoves, authorities said.
The investigation, which involves police from Westport, Fall River, and Dartmouth as well the Animal Rescue League, began last week after a man reported that his goats had been attacked by two Rottweilers, said Westport Police Detective Jeff Majewski, in a statement from Dartmouth police. The dogs were found in bad shape after having escaped a "terrible, unsanitary enclosure," he said.
Advertisement
"It looks like a Third World country," Majewski said of the property near 465 American Legion Highway. More...
Monday, July 25 – Westport Selectmen meet tonight at Town Hall beginning at 5:30 p.m. (executive session) with public meeting beginning at 6:00 p.m.
Click here to print Selectmen's Agenda and click here to print Town Administrator's Report.
Monday, July 25 – Library news from Director Sue Branco.  "Our 2016 Westport Library Patron Survey needs your input. The Board of Trustees is currently completing a 5-year Plan of Service to assess our strengths and weaknesses." 
A brief survey is now available at the Library up until Friday, August 5th.
Please take a few minutes and give them some much-needed feedback. "We really appreciate your help," Branco said.
Visit their website.
August Exhibits at the Westport Library are: August Art Show "Summer On The River" landscapes by Varick Niles. Show dates are Monday, August 1st through Wednesday, August 31st in the Manton Community Room; reception is Thursday, August 4th from 5:30 - 8:00 p.m.
In the Helen E. Ellis Case: Westport Needleworkers share their craft through sewing and needlepoint with a summertime theme.  The Westport Needleworkers meet twice a month at the Library. New members are always welcome.  Call the Library for more information at 508.636.1100.
Monday, July 25 – Westport Art Group has released the summer issue of their newsletter, Brushstokes, on line.
Read Newsletter now. PDF   Click here to read all Westport organizations' newsletters.
Monday, July 25 – Is Westport missing out on a medical marijuana cash cow to help with the town's revenue shortfalls?
Several medical marijuana startups have asked Westport officials for letters of support in locating facilities within our town. The money looks good, but at what price to Westport residents. Read this shocking report from the Boston Globe. More...
<![if !vml]>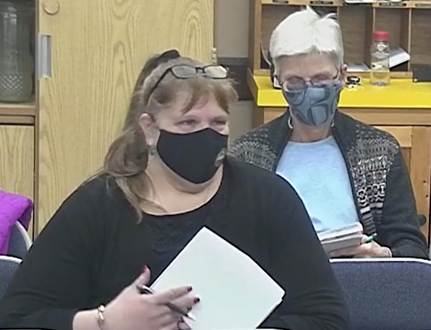 <![endif]>
Monday, July 25 – Mass exodus? Half of Westport's 8th graders leaving for other schools. The school district needs to "shout from the rooftops" all the accomplishments made by students and teachers within the town's Level 1 high school.
School Building Committee co-chairwoman Tracey Priestner stressed that message, as school officials and other concerned parties last week began brainstorming ways the district could stop some 8th graders from moving on to other high schools.
This comes amid concerns that approximately 65 out of 128 of last year's Westport 8th graders will be attending other high schools in September. More...
More past headline news continues below.