Saturday, May 30, 2015
Click here for today's event listings in and around Westport!
Click here for upcoming theater and arts listings!
Updated Sunday, May 10, 2015
05/30/2015 – "Lest we forget." 'Decoration Day', later called Memorial Day, was first observed this day in 1868 by northern US states.
Click here for Westport Images of Memorial Day.
On Monday, May 25th Westport conducted Memorial Day Ceremonies throughout the town with a parade at 10:00 a.m. from Westport Town Hall, and the laying of wreaths at five town-wide locations that began at 8:00 a.m.
<![if !vml]>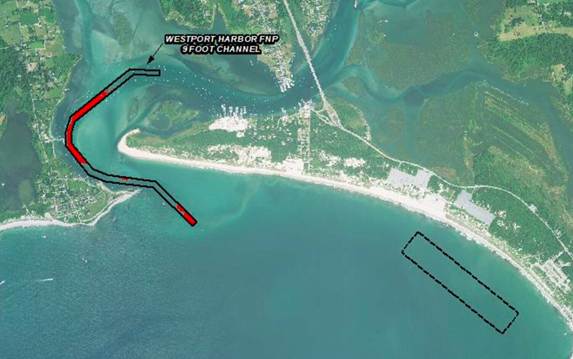 <![endif]>
Rifles are raised and the brass flies as the Vietnam Veterans Honor Guard does its duty on the Fontaine Bridge.  Our Photo of the Week is in honor of those who made the ultimate sacrifice in defending our <![if !vml]>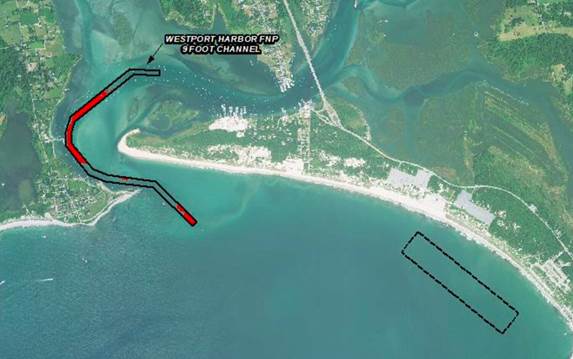 <![endif]>country's freedom and way of life.
Click here to see all our Photos of the Week.
Need Adobe Flash Player to view album? Click here to get it.
05/29/2015 – Weird, rare, strange, bizarre, nonetheless stunning – tough to come up with adjectives to describe this interesting patchwork of a cloud formation captured late Wednesday afternoon over the East Branch of the Westport River.
<![if !vml]>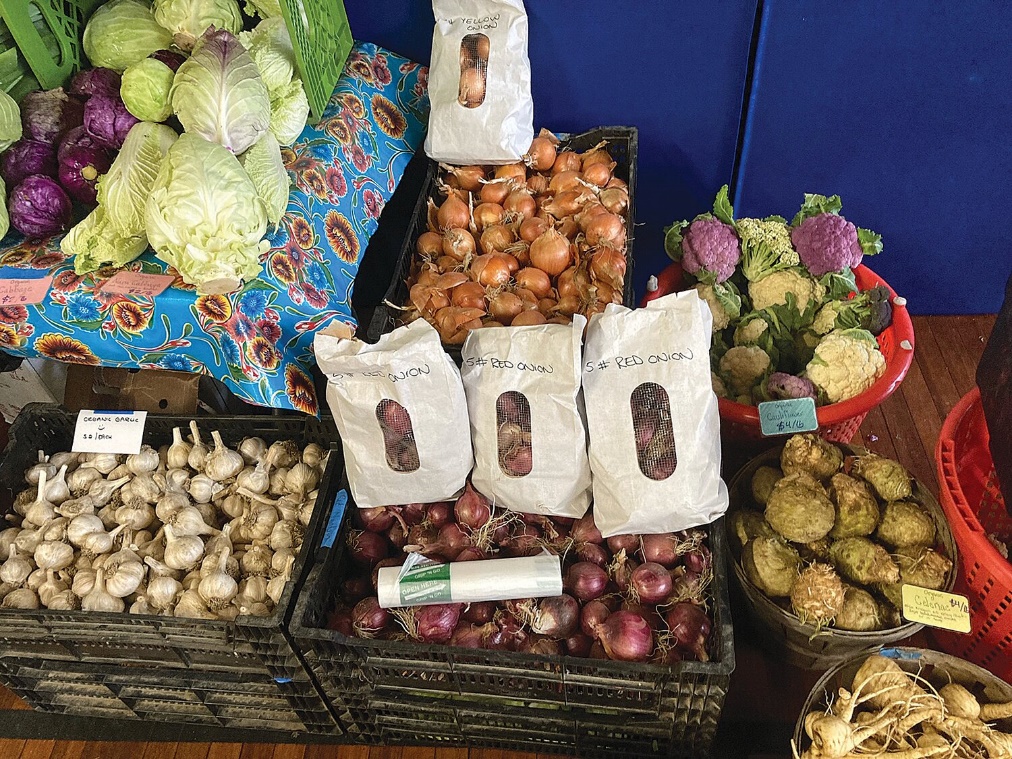 <![endif]>
One thing's for sure, it's a photographer's joy not to be missed, especially when you have a camera (or iPhone) in hand.
Keep your eyes to the skies.
Click here for more Clouds over Westport.
05/29/2015 – Today is 'Put A Pillow On Your Fridge Day.'  
Before the invention of refrigerators in the 1920s, people in Europe and<![if !vml]>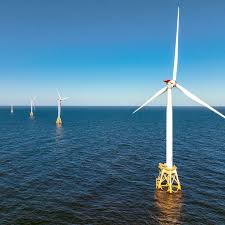 <![endif]> the USA would put cloth in their larder for good luck once a year. Food storage habits have changed since then, putting the future of this long-standing tradition in doubt.
However, the custom has survived the scare and is back stronger than ever; all you need to do is place a pillow on your fridge on Friday, May 29th!
The observant among you may notice that the true equivalent of the old tradition would be to put a pillow inside your fridge. Perhaps try both to make sure you don't miss out on any of that luck!
05/28/2015 – The Red Dory Restaurant in Tiverton gets rave reviews from the Providence Journal. Dining Review: The Red Dory launches delicious dining.
Westport's Steve Johnson opened the Red Dory last November. The casual fine-dining restaurant located in the Stone Bridge village of Tiverton, Rhode Island overlooks the Sakonnet River, and offers personal versions of Mediterranean-style seafood dishes with most of the ingredients <![if !vml]>
<![endif]>coming from the area's farmers and fishermen. 
Old-time location, new restaurant.
The Red Dory is located in the old Stonebridge Restaurant building that dates back to the 1930's.
"We're offering people a chance to enjoy food and people," Steve said. "We're not a temple to gastronomy. It's not a religious experience."
Look for a raw bar, seafood appetizers, spiced-up green salads, pasta dishes, and fish and shellfish entrees.
1848 Main Road, Tiverton, RI (across from Grinnell's Beach.) For more information or reservations please call or click 401.816.5001 or email:
reservations@reddoryrestaurant.com.
05/26/2015 – Holes–in-one will now come easy at Missouri's Top of the Rock golf course!
A massive foursome of sinkholes combined to swallow up a good-sized chunk of the Jack Nicklaus–designed Top of the Rock golf course last Friday in Branson, Mo.
The largest hole, which is 80 feet wide and 35 feet deep in some places, was created by two separate sinkholes that formed near the entrance to Top of the Rock golf course, Martin MacDonald, conservation director for Bass Pro Shops, told The Associated Press in a telephone interview.
Golfers in Branson, Missouri, will now have some extra hazards to cope with on their next round after four sinkholes swallowed part of the Par 3 hilltop venue.
<![if !vml]>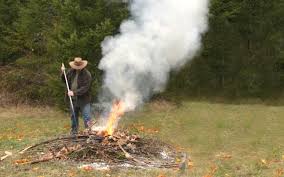 <![endif]> <![if !vml]>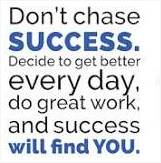 <![endif]>
Photos/Nate Papes/Springfield News-Leader via AP
The largest of the sinkholes abuts a pond on the course.
According to KOLR10 News, a second hole measures 18 feet deep, while the other two are (comparatively) smaller, about four feet deep.
According to AP, "The Jack Nicklaus-designed par-3 course is part of the Bass Pro Shops-owned Big Cedar Lodge complex which hosted a Champions Tour event last month.
This most-challenging new hazard, the largest sinkhole, isn't near the main course and won't affect play (unless you duck-hook your tee shot of the first hole!)," MacDonald said.
Geologists say such sinkholes are fairly common in the Ozarks because of its karst topography, a feature in which water is constantly circulating through bedrock below the ground.
No one was injured except the course designer's pride.
Click here to read about more curious golf news and get complete information on all golf courses in and around the Westport area.
Click here for the interesting video.
05/25/2015 – Serena Parente Charlebois wins Best in Show in the 5th annual Little Compton Spring Photography Show.
Her entry, 'Midsummer Night' was pure classic camerawork for which the Little Compton photographer is known: composition, soft lighting, black and white imagery, and fine art portraiture.
Where does she find those endearing, angelic subjects?
Charlebois is no stranger to winning awards, having taken home several "Best Categories" in the past at this seminal spring show.
<![if !vml]>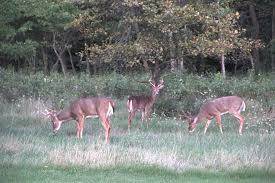 <![endif]>
"This is my first Focus Award (Best of Show) Charlebois said. "I couldn't be more pleased. In the past I have won Best in Category."
Charlebois has received national recognition for her ability to capture emotional and natural portraits of children and their families.
The show's awards were presented at a Special Preview Party on Friday, May 23rd at 7:15 p.m.
The Peoples' Choice Award went to Westport's photographic artist, Karen Raus.
More photos will be posted later.
05/25/2015 – Westport will conduct Memorial Day 2015 Ceremonies throughout the town on Monday, May 25th.
Parade kicks off at 10:00 a.m. from Westport Town Hall; laying of wreaths begins at 8:00 a.m.
"Never again will one generation of veterans abandon another." – Justin Latini
<![if !vml]>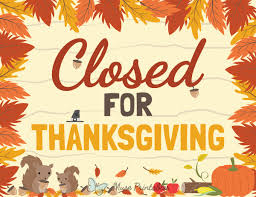 <![endif]>
Last year Vietnam Veterans Chapter No. 207 President Justin Latini captured the essence of a solemn Memorial Day ceremony with the words of a famous slogan: "All gave some, but some gave all."
This Year Mr. Lattini will be coordinating the ceremonies, as Westport's newest Veterans Agent, Bradford Fish is out of town with prior commitments. Click here for all the details with photos.
05/22/2015 – New interim pastor in the Harbor. The Acoaxet Chapel is pleased to welcome Pastor Mark Gelinas as their interim pastor. Mark and his wife Val come to them from Pacific Union Church.
Click here for more Acoaxet Chapel news and news from other local churches in and around Westport.
<![if !vml]>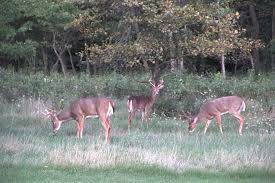 <![endif]>05/22/2015 – Wilfrid's Garage in Westport under new ownership. The papers were signed Friday and the keys passed over to new owners, Christopher Cotta and Joan Lisa Steadman from former owners Rick and Helene Anctil (right in photo.)
The Main Street service station, one of Westport's oldest commercial businesses, will continue operation as a full-service garage, retaining the name of the founder who started the iconic business in the mid-1950s.
Rick Anctil's father, Wilfrid, started up the business as a one-stall garage on land his father-in-law owned (Jim Hancock, Sr.) in the mid-1950s when Wilfrid returned from Korea. More...
05/22/2015 – The Westport Land Conservation Trust (WLCT) is excited to announce the reception of a grant from BayCoast Bank. The grant, facilitated with the help of BayCoast Bank Assistant Treasurer Gina Palmer, will allow WLCT to pay a graduate student from University of Massachusetts Dartmouth, to partake in an internship performing administrative duties to align WLCT with the standards and practices set forth by the Land Trust Alliance.
A portion of the grant will also fund a summer internship designed to utilize GPS technology to map WLCT properties using GIS (Geographical Information Systems) technology, a valuable resource moving forward.
WLCT would like to thank BayCoast Bank and Gina Palmer for their funding of this grant. Grants such as these are incredibly important to WLCT, and the Trust appreciates BayCoast giving back to their community.
<![if !vml]>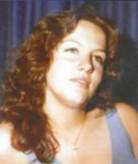 <![endif]>05/22/2015 – Westport's state representatives invite you to attend a Fall River/Freetown State Forest Stakeholder Meeting.
This is an organizational meeting to bring together a robust and diverse group of interested folks to work alongside state entities for the preservation, maintenance, and upkeep of the Fall River/ Freetown State Forest.
Join your legislators at a Fall River/Freetown State Forest Stakeholders Meeting at the Freetown Historical Society, 1 Slab Ridge Road, Assonet on Monday, June 1st starting at 6:00 p.m. More....
05/20/2015 11:30 a.m. – Breaking news-Westport. At approximately 11:00 a.m. today a late model Toyota Camry LE was involved in a chilling collision with an 18-wheeler (sand and gravel tractor trailer) as the Camry was exiting Lees Market, across from BayCoast Bank.
The tractor trailer was heading south on Main Road at the time of the accident.
<![if !vml]>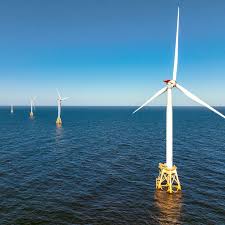 <![endif]>
The Camry sustained heavy damage, sending the woman driver, purportedly in her 70s, to the hospital in a Westport Fire Department ambulance.
"She was pretty badly banged up," said one of the police officers on-site.
The accident is being investigated by Westport police who briefly preserved the accident scene for further investigation.
05/17/2015 – Neighbor's disgruntlement over Westport Rivers Winery's weekend concerts has been fermenting for some time, and it all came to a head this Monday night in a crammed Town Hall Selectmen's meeting.
Attorneys Brian Cory and Daniel Perry squared off over the issue of when an agricultural property can go too far in providing an entertainment venue that some perceive as an improper agricultural use of protected farmland.
Click here to view video of Westport Winery's fight for, and their approval of an entertainment license for 2015.
<![if !vml]>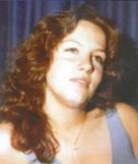 <![endif]>
"I'm thrilled the Board of Selectmen recognized the community significance of this event," Robert Russell told EverythingWestport after the Board's unanimous vote to grant the Vineyard an entertainment license for 2015.
The Vineyard will kick off its 15-concert series with Rebecca Correia on Friday, June 19th.
05/17/2015 – Borden Street residents have long complained about dangerous road and traffic conditions on Westport's southwest-most side street off Route 6.
<![if !vml]>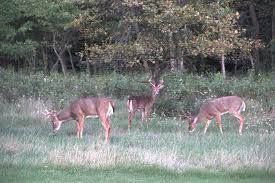 <![endif]>There are automobiles zipping through the strip mall's parking lot around a stop sign, going the wrong way onto Route 6 to take a western turn towards Fall River.
And you don't even want to talk about the cars coming from the west on America's oldest highway, cutting across the entrance to Borden Street and flying into the mall's parking lot.
"We've had it with contaminated water runoff turning our lawns yellow, dangerous road ice build-up in the winter months, and the unsafe entrance to our road, one resident recently complained to Selectmen at their weekly Town Hall meeting.
"What are you going to do about it?"
Click here to see what Westport's Highway Surveyor "did about it."
05/16/2015 – Is Sandwoods on the skids? Nearly a dozen years ago, Joseph Bossom and Mika Seeger had a vision to turn their Sandywoods Farm into a community of artists living in eco-friendly affordable housing, sharing inspiration, ideas and healthy food grown in a community garden.
<![if !vml]>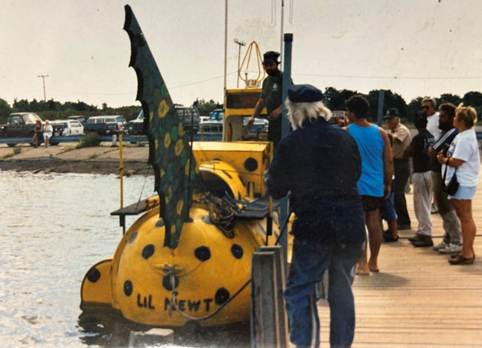 <![endif]>
The Sandywoods arts center and housing development, with 50 affordable rental homes, opened with great fanfare in 2010.
Now, Joseph Bossom says that the whole thing is a "disappointment," in fact, and blamed the management of the nonprofit land trust and overseer, a noisy wind turbine and other factors.
Most of what Joe Bossom says is true, says former event/concert organizer Russ Smith, but "Sandywoods is still a great place, with almost unlimited potential. The way that Sandywoods is managed is a total disaster," Smith said.
Read the expose article by the Providence Journal's Christine Dunn.
05/15/2015 – Edmund Beaulieu will turn 99 next Tuesday. But last night Ed was honored and celebrated at Westport Grange No. 181 Patrons Of Husbandry for his 80 years membership and service to this venerable fraternal organization.
The Sanford Road man started out as a junior Grange member and has been active ever since; he's still the Grange's Steward, responsible for and in charge of all tools and supplies, today largely a ceremonial post.
Nowadays, Ed's duties are more domestic, setting up the Grange Hall for their monthly meetings.    
Not to be outdone, Ed's wife, Helen is the Grange's Treasurer.
Apparently membership in the Grange is a life-long commitment as 94-year-old Eleanor Gay, herself a 75-year member, was in attendance to pay homage to Ed.
The Grange, founded after the Civil War in 1867, is the oldest American agricultural advocacy group with a national scope.
They are also the only organization that accepted female members since their inception.
<![if !vml]>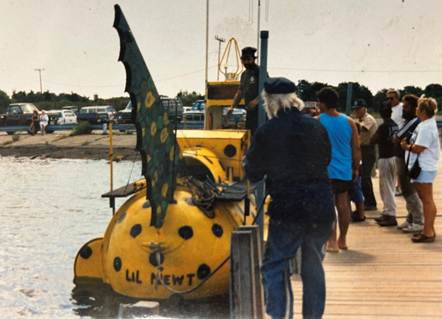 <![endif]>Apparently being a Grange member is a long, long obligation and privileged journey.
Mathew Johnson, Master-Massachusetts State Grange sent his greetings: "Congratulations on your rare and incredible accomplishment of 80 years continuous service to the Grange! Such an accomplishment is simply amazing!"
Pictured above with Ed is current Grange Master, Jeff DeNardo (left) and former Grange Master, Ed Horky.
The Westport Grange meets at 7:00 p.m. the second Thursday of the month. Westport Grange, 931 Main Road, Westport.
05/13/2015 - Our Photo of the Week is truly amazing and an OMG moment that is remarkable for the fact no one was hurt. This massive white oak crushed the home of Virginia King at 19 Greenwood Avenue in Westport last Saturday.
Click here to see enlarged image of this and hundreds of other Photos of the Week!
<![if !vml]>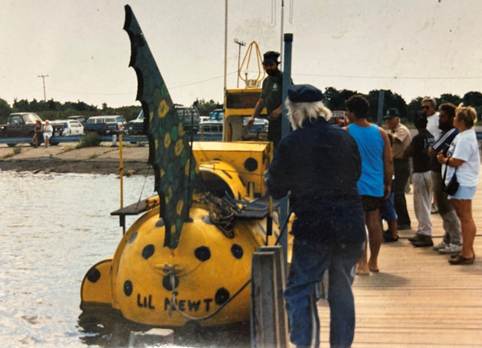 <![endif]>
05/10/2015 3:00 p.m. – Nightmare on number nineteen Greenwood. Virginia King had just settled down on her living room couch, her aged dog lounging on an accompanying love seat. She picked up a book, intent on spending a comfortable Mother's Day afternoon reading.
Out of the blue and without any warning a thunderous boom above her head startled the 70-something grandmother who then fled out the front door, the dog right behind her.
When she got outside she couldn't believe her eyes!
Click here to see what scared Virginia King. Full story with photos coming soon.
05/10/2015 - Southcoast VNA to offer bereavement workshop for children starting Monday, May 18th.
Southcoast Visiting Nurse Association, known in the community as Southcoast VNA, is offering a free, five-week bereavement workshop for children between the ages of 6 and 13 grieving the death of a loved one. Click here for more detail in our Future Event Listings.
05/10/2015 – 814. 814 is a great credit score; Angel Number 814 indicates that you are fully supported by the Universe; and in the year 814 emperor Omortag arranged a peace with the Byzantine Empire, avoiding years of conflict.
But 814 is also the number of dollars remaining in Westport's free cash account after Town Meeting authorized $1.7 million to fund operating expenses, buy some vehicles, and explore how the financially strapped town should replace the PCB-plagued Middle School money pit.
Westport's annual Town Meeting and Special Town Meeting adjourned Thursday night at 10:00 a.m., only to resume on Tuesday, May 19th at 7:00 p.m. to handle the acceptance of several private roads into the fold of public byways maintained by the Highway Department.
814 may be a great credit score but it spells rocky roads ahead for Westport finances.
Click here to review 2015 Town Meeting warrant with annotated voting results from two nights of Town Meeting. PDF
Click here to review 2015 Special Town Meeting warrant with annotated voting results from two nights of Town Meeting. PDF
05/10/2015 – At first glance, it looks like nothing much ever changes in Adamsville, a historic village that spans Little Compton, Tiverton, and Westport, Mass.
<![if !vml]>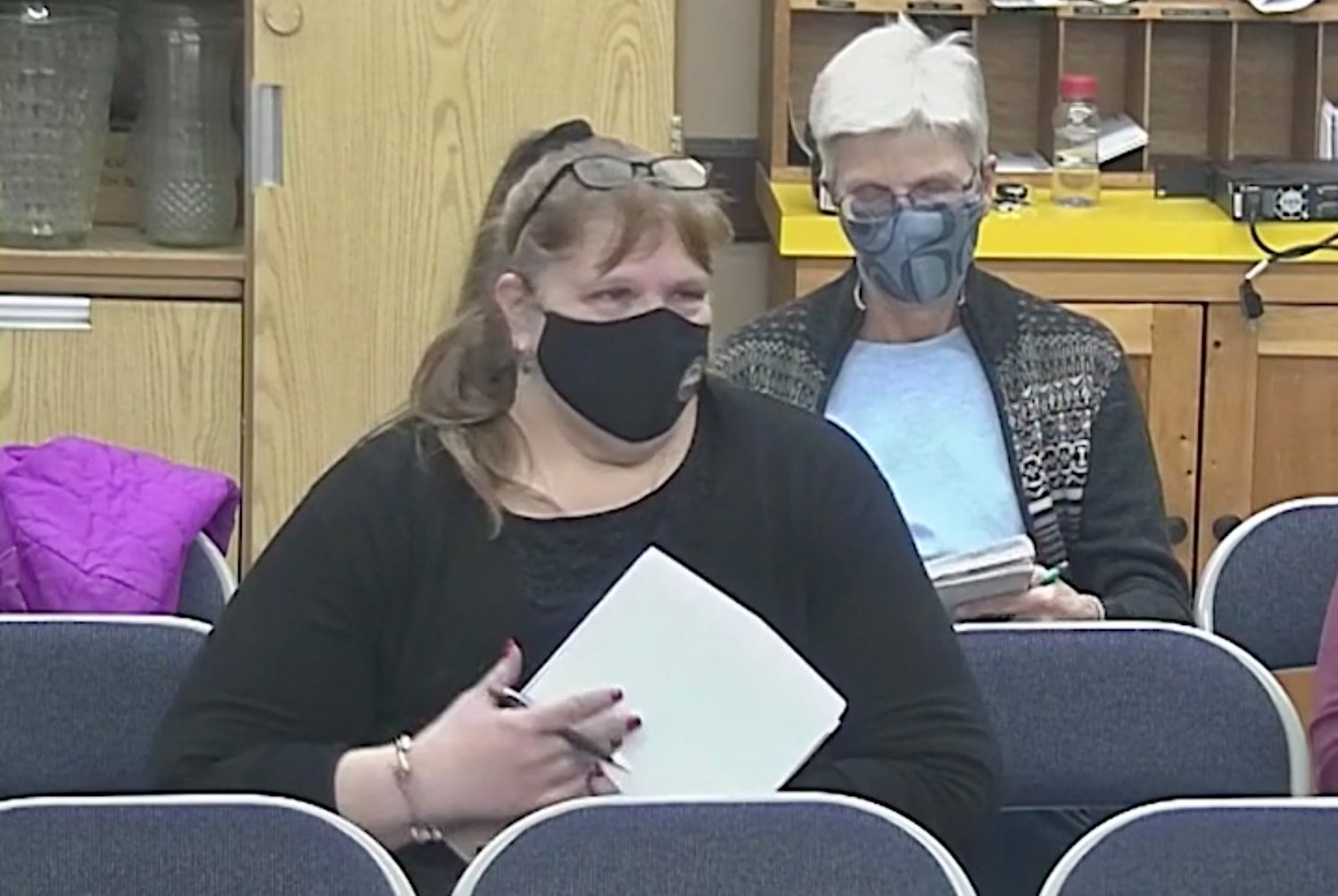 <![endif]>
But here and there, change is always going on.
Stone walls, white-picket fences, tall trees and historical farmhouses mark this quaint village, along with a smattering of local businesses, including Gray's Daily Grind and the Grist Mill, the Barn restaurant, and the newly renovated Simmons Café and Market. More.
05/10/2015 – Southcoast Health's Monthly Calendar Listings for May.
Click here for a comprehensive listing for Southcoast Health's Monthly Calendar Listings for May: Support Groups, Childbirth & Family Education, Maternity Services, Weight Loss Seminars, Medical Fitness/Rehabilitation Programs, and Rappp.
05/10/2015 – The Southcoast Wellness Van announces its May schedule for community screenings and vaccinations.
The Southcoast Wellness Van travels across the region bringing health screenings into the communities of Southeastern Massachusetts. Free mobile health services available by the staff include: Cancer screenings and education, Blood pressure screening, Cholesterol screening, Teen resource information, Glucose (diabetes) screenings Nutritional information and education, Health education services, Medical physician referral, and Vaccinations. Click here for all the schedules.
05/08/2015 – Westport Town Meeting wrapped up last night after eight grueling hours over two days. Controversy swirled around several Warrant articles, and emotions ran high as town meeting members tried to get their heads and hearts around several contentious issues.
194 were in attendance the second night of town meeting: A:20; B:52; C:22; D:20; and E:80.
Article 37 – Restraint of dogs. No dogs shall be allowed on beach or town-owned recreational areas from April 16th through September 15th. Period. With one minor word change voters narrowly carried this article. More.
Article 39 – Westport's Town Administrator (TA) sat stoically <![if !vml]>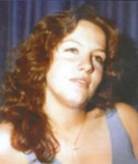 <![endif]>while voters debated with town officials over provisions in this article affecting the TA's responsibilities, ultimately gutting the article's intent (removing section 6405) but keeping the TA as chief financial officer.
Select Board Chairman Craig Dutra who proposed the article later tried to withdraw it over objections and votes taken by town meeting attendees. More.
Article 40 – Firearms and Weapons. Beware all you hunters who like to roam private property without the owners' permission; new proposed regulations were adopted last night by a close, hand-counted vote to require written permission from all Westport property owners before hunting on privately-owned land.
Violators can face fines of up to $200 per daily violation.
<![if !vml]>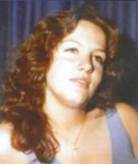 <![endif]>
No hunting on my land!
Article 41 – Road safety article defeated by Town Meeting despite pleas from Highway Department employees. New regulations controlling standard road widths to improve public safety and town departments' (fire and police, highway department) access into developments was deemed by Town Counsel to have no legal standing if approved at Town Meeting.
Predictably, it was defeated but the Highway Department stood by the article's intent to improve public safety on town-owned roads. 
Article 43 – This much-needed article carried unanimously at last night's meeting was the adoption of the win-win article that permits detached accessory apartments by special permit in Westport,
An amendment offered by Tim Gillespie and approved by voters increased the allowable square footage from 600 to 750 square feet for detached accessory apartments in Westport, a much needed change to a much needed new by-law.
The Planning Board ultimately recognized the needs of seniors who can't afford to live in town, and those seniors still in town will could use a new means of income to help them stay in their homes; property owners' children and possibly their families who find themselves homeless through lack of full-time employment; helping the disabled to stay in Westport; and even more important – increasing the total number of affordable housing units in Westport, helping the town reach its required minimum of 10 percent affordable housing.
And don't forget the added property tax revenue through "new growth" that falls outside the limits of Preposition 2 ½, money the town sorely needs to meet its financial obligations. More.
 Articles 50 through 57 - And confusion and controversy swirled around the town's inability to accept several private town roads as public ways because of a narrowly missed time frame with paperwork.
After many false starts and challenges to the Moderator's stance on adjourning Town Meeting, attendees agreed to continue Town Meeting until 7:00 p.m. on Tuesday, May 19th to dispose of Articles 50 through 57. More.
05/07/2015 – Hospital bed donation will help someone in need. <![if !vml]>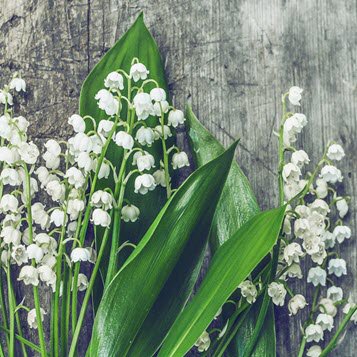 <![endif]>Westport COA Director Beverly Bisch has a gentleman who is donating an Invacare full electric hospital bed with side rails and an overhead pull-up bar, bed tray/table, Medline Supra low air loss & alternating pressure mattress replacement system, and (2) MDTAPXD mattress pumps.
Note: image depicted here is similar to the bed being donated.
The items must be picked up.
If you or anyone you know is interested please call the Westport Senior Center at 508.636.1026 x2402 and ask for Beverly.
A tip of the hat to the gentleman so kindly donating this equipment!
05/07/2015 – Westport Town Meeting will resume tonight at 7:15 p.m., acting upon the remaining 25 articles.
Click here to review 2015 Town Meeting warrant with annotated voting results from Tuesday evening. PDF
A Special Town Meeting that will address two articles starts at 7:00 p.m. before the Annual Town Meeting reopens.
Click here to read the Special Town Meeting warrant. PDF
<![if !vml]>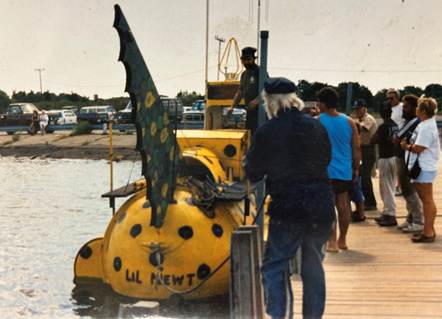 <![endif]>
Above: From the left: Town Counsel, Town Administrator, and Selectmen at 2015 annual Town Meeting.
05/06/2015 – Four hours and 34 articles later, Town Meeting suspended its activities, scheduled to resume Thursday evening at 7:15 p.m. to finish up the remaining 25 articles.
573 were in attendance the first night of town meeting: A:84; B:142; C:74; D:83; and E:190.
A Special Town Meeting that will take up only two articles will start at 7:00 p.m. before the Annual Town Meeting resumes.
It's amazing, and a testament to the work done by the Selectmen, Town Administrator, Department heads and the Finance Committee that voters can quickly dispatch a record FY'16 budget of $34,354,819 in two shakes of a lamb's tail, but then expend an exorbitant amount of time on special interest Articles.
The ever controversial and highly contentious Beach Avenue Article 14 passed on a close hand count of 168-133. The article will permit the Select Board to acquire by almost any means possible (no Eminent Domain, however) land to create a 48-foot wide vehicular turnaround about 1000 feet down from the embattled road's entrance. 
A last ditch effort from the floor to raise the salaries of three elected officials failed by a strong majority vote.
Tax Collector Carol Borden called for raising the salaries of the Town Clerk, Tax Collector and Town Treasurer from $61,771 to $64,271 but failed to receive the approval of Town Meeting.
Borden was successful, however, in securing an additional $2500 for the Treasurer's office to fund additional time for that office's clerk, an action that was later deemed to be in error by Town Counsel David Jenkins after Selectman Antone Vieira questioned the appropriation.
<![if !vml]>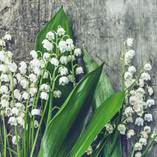 <![endif]>
Above: Town Moderator Steven Fors (right) in conference with Town Council David Jenkins, assisted by Town Clerk Marlene Samson over a question posed by Selectman Antone Vieira of the authority of Town Meeting to increase budget line item amounts. Town Administrator King looks on. Photo/EverythngWestport.com
Oh well, just another night at Town Meeting.
A high point was a very professional and well-turned out presentation by Schools Building Committee member, Tracy Priestner (below) to <![if !vml]>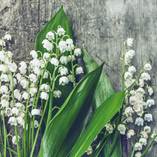 <![endif]>appropriate up to $700,000 for a school buildings' assessment.
Town Meeting attendees showed their appreciation for the "Our Town. Our Children. Our Future" PowerPoint presentation with thunderous applause and unanimous acceptance of the article.
The $700,000 will determine which action to take with the remaining school buildings after the School Committee's recent vote to shut down the PCB-plagued Middle School.
Decent but still disappointing turnout by town voters.
573 town voters turned out on the first night, a respectable but still disappointing number considering the town's 11,500 plus registered voters.
More to come with photos.
Westport's Annual Town meeting resumes Thursday night at 7:15 p.m. in the Westport High School's auditorium.
Click here to review the Town Meeting warrant. PDF
Click here to review Westport Annual Town Report 2014. PDF Large file (243 pages), please be patient.
Click here to read the Special Town Meeting warrant. PDF
05/04/2015 – Fall River's Damra Pao runs away from the field in the 11th running of the Devin Laubi Foundation's annual 5K Run/Walk.
<![if !vml]>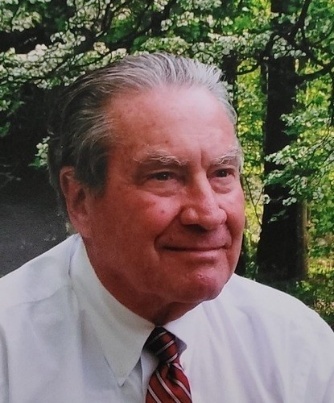 <![endif]>The Westport-based organization provides financial assistance to families of children with cancer.
Sunday's race day conditions were ideal and the 34-year-old Pao took full advantage, setting a blistering pace, finishing well ahead of the pack at 19:21.
Pao was more than two minutes ahead of the 2nd and 3rd place winners.
The event had a good turnout with 103 participants.
"It was a great day for a run," Pao said.
James Chaves (21:33) and Richard LeBlanc 21:35) took second and third place, respectively, with Sherri Andrade (22:57), Annette Ainsworth (23:29), and Madalena Boudreau (24:06) as the top three females.
Under 18 winners were Elliott Pawlak, 1st place (23.46); Abigale Long, 2nd place (24:45); and Alexis Kublin, 3rd place (33:29).
Noted runners from Westport were Annette Ainsworth, 2nd place female at 23.29 and Elliott Pawlak, 1st place 'under 18' at 23.46.
All results posted here.
Click here for pictures.
05/04/2015 – Westport River Watershed Alliance announces winners of River Day Poster contest.
The Westport Watershed Alliance (WRWA) has chosen the winners for <![if !vml]>

<![endif]>this year's River Day Poster contest.  Students from grades 2-5 at the Westport Elementary School submitted designs, with the theme of river habitats, featuring the wildlife and scenic beauty of the Westport River and its watershed.  Over 100 art works were submitted, making the task of choosing the winner from many worthy entries a challenge.  The winning art work will be the artistic basis for the poster for the annual River Day event, which will take place this Saturday, June 6th at the Head of Westport.
This year's overall winner is third grader Ella Turenne, whose colorful crayon depiction of fish, birds, trees and sunshine was the judges' hands-down favorite.  The other ribbon winners more...
05/03/2015 – Charlton Memorial Hospital Retirees Association to host quarterly meeting on Friday, May 15th.
The Retired Employees of Charlton Memorial Hospital, a part of Southcoast Health System, will host its quarterly meeting on Friday, May 15, from 10:30 a.m. to 1:30 p.m. in the Mooney Assembly Room at Charlton Memorial Hospital, 363 Highland Avenue, in Fall River. All Charlton Memorial Hospital retirees are welcome to attend.
05/01/2015 – Mistaken identity? Not!  A driver of a Chevrolet Cavalier that allegedly ran a stoplight while westbound on Charlotte White Road and collided with a car on Route 88, denied he was driving the car despite eyewitness testimony, a photo taken by the driver of the other car, and a neighbor's surveillance video which showed the man in the driver's seat, according to an article in the Westport Shorelines.
Despite his multiple denials, the driver is now in the hot seat. More.
Like Dean Martin said," If you drink, don't drive. Don't even putt."
<![if !vml]>

<![endif]>
Submitted photo.
<![if !vml]>

<![endif]>05/01/2015 – Casino creep. Massachusetts's first casino will open as scheduled by June 24th, developers say. Can New Bedford or Somerset, both in the running for a license in the southeastern part of the state, be next?
Owners of Plainridge Park Casino in Plainville reported to state regulators that the project remains on schedule despite New England's brutal weather, according to an AP story.
MGM is develoing an $800 million resort in Springfield, and Wynn is building a $1.7 billion one in the Boston area.
Brockton, Somerset and New Bedford are vying for the last license in our area; and smart money is betting it will end up in Somerset or New Bedford.
Chip up Westport, chip up!
04/29/2015 – The Westport Council on Aging has released the May issue of their newsletter – Evergreen. Click here to read it now.
Click here to read other Westport organizations' newsletters.
04/28/2015 – April showers bring May flowers, but May flowers bring... Botanica!
The Shattuck is pleased to present Botanica, a group exhibition exploring flora in a variety of mediums, complimentary to the galleries emphasis on the relationship between contemporary art and the environment.
<![if !vml]>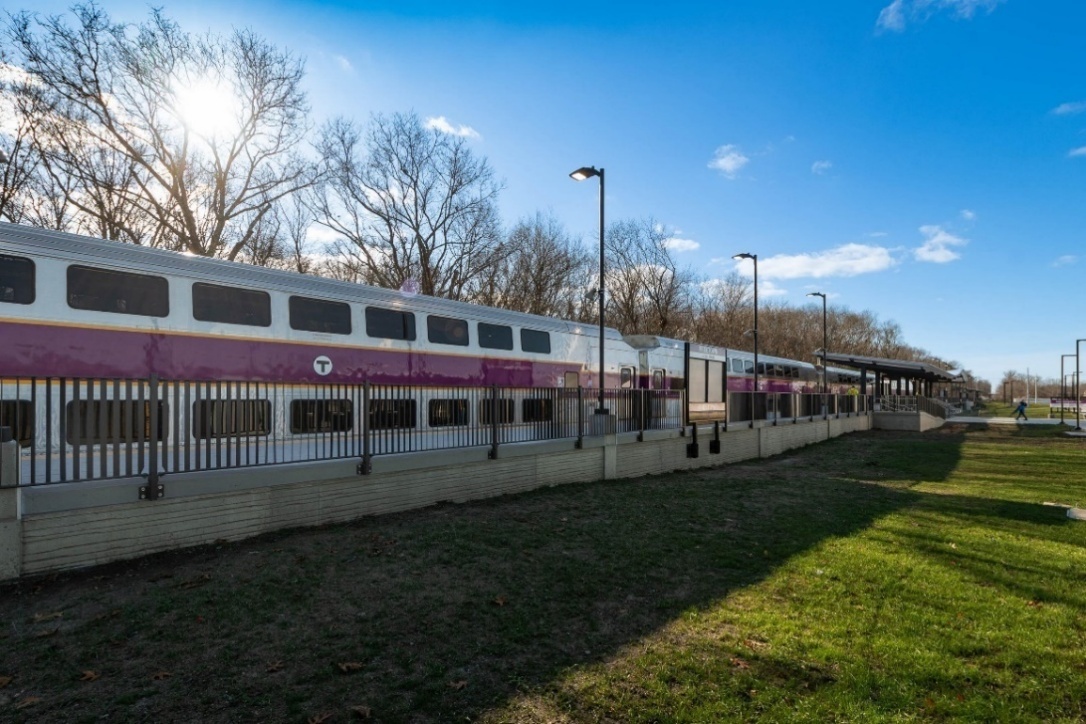 <![endif]>
The exhibit runs Wednesday, April 29th through Sunday, May 31st, with an artists' reception on Saturday, May 2nd from 5-7 p.m.
Artisans Anna Kristina Goransson, Beth Galston, Georgia Marsh, Jessica Calderwood, Leslie Ferst, Reenie Barrow and Yoonmi Nam will participate in the exhibition.
Dedee Shattuck Gallery, 1 Partners Lane (off 865 Main Road), Westport.
508.636.4177 dedeeshattuckgallery@gmail.com
Wednesdays - Saturdays: 10 a.m. – 5 p.m.; Sundays 12 p.m. – 5 p.m.
04/27/2015 – The Westport Historical Society released its complete schedule of events for 2015! Click here to review them.
Contact The Westport Historical Society at 508.636.6011 and ask for Jenny. Email: westporthistory@westporthistory.net. Visit their website.
04/26/2015 – Toast of the Town. Central Village honored three of its own today, bringing tears to the eyes of Partners Villager Store and Kitchen founder, Nancy Crosby who was toasted along with founding partner Jan Hall and the new owner of the iconic retail specialty store, Lydia Gollner.
<![if !vml]>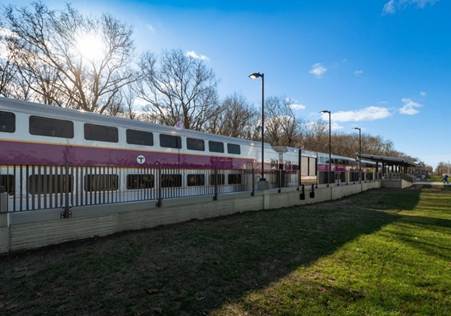 <![endif]>
The ownership torch for Westport's social hotspot was transferred to Golllner several weeks ago in a quiet celebration, but friends, family and customers came out today to celebrate the women who have given so much to a business that had its humble beginnings back in 1979 as a 300 square foot appendage to Nancy's wine and beer making business, Crosby and Baker.
Gollner vows to continue the Partners legacy for decades to come.
04/25/2015 – Sandywoods Center for the Arts announces on-going weekly events!
Women's AA Meetings, Kundalini Yoga, Zumba with Fatima Devine, Zumba with Serina Honeycutt, and Open Mic Night at Sandywoods Farm. Click here for all the details.
Sandywoods Center for the Arts, 43 Muse Way, Tiverton.
04/25/2015 – Our Photo of the Week was taken during a tour last week of the PCB-troubled Middle School led by the school's Principle, Carolyn Pontes.
<![if !vml]>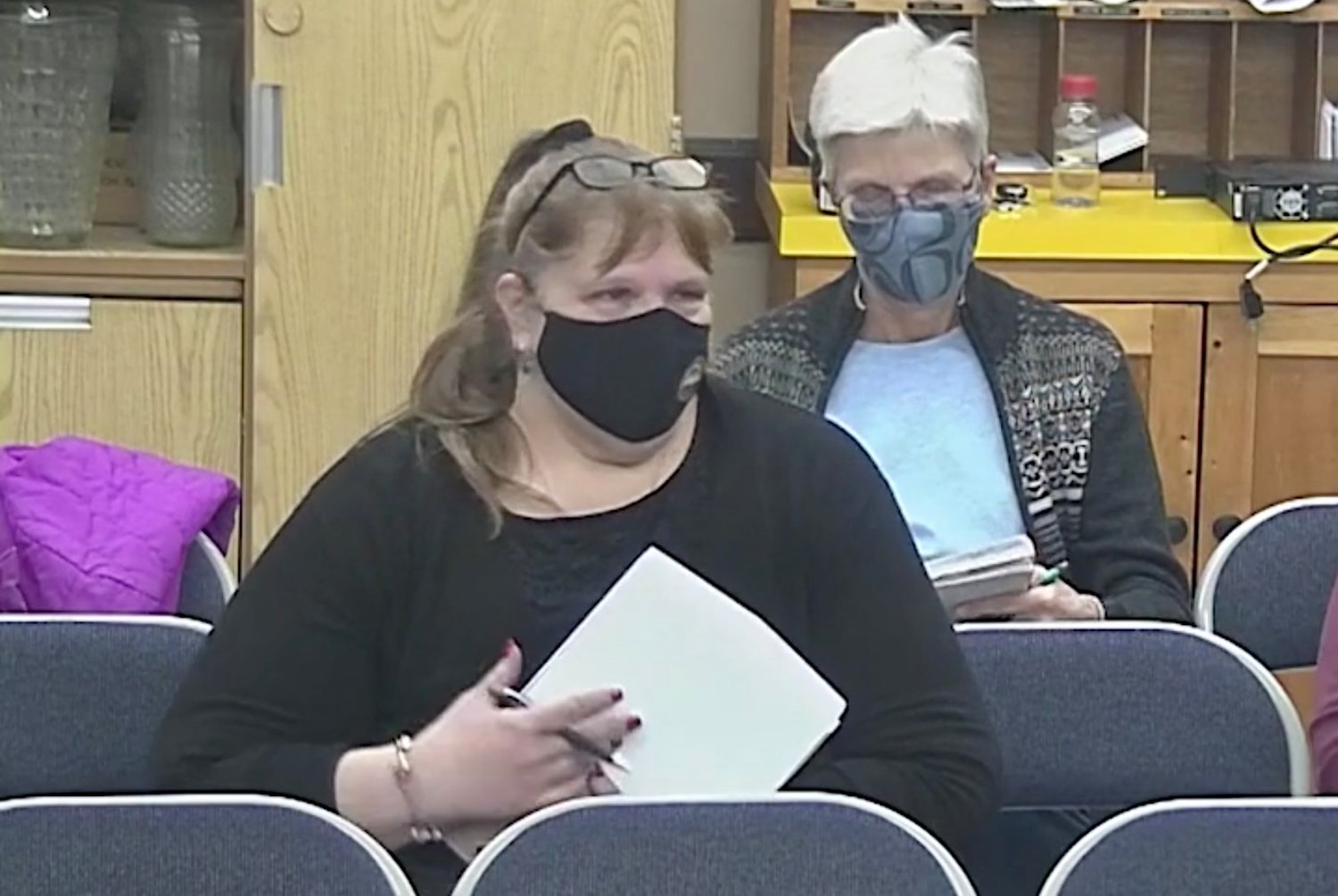 <![endif]>The public tour was to raise awareness of the building's deteriorating conditions due to a lack of maintenance, and to highlight problem areas created with past PCB remediation efforts which have yet to be completed.
High costs (estimated at $17 million) to remove the remaining 5 percent of the PCBs' sources have triggered the School Committee to permanently close the building this summer, and move grades 5 through 8 to other Westport school buildings.
See a hi-res of this photo and other Photos of the Week.
04/25/2015 – In the spirit of Arbor Day (yesterday,) the national holiday in which individuals and groups are encouraged to plant and care for trees, the Westport Land Conservation Trust will be planting 30 fruit trees this Saturday to create the one-acre Mill Pond Grove off Reed Road in Westport.
Festivities start at noon.
<![if !vml]>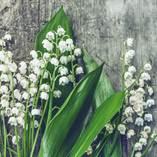 <![endif]>
Above: the WLCT has done the landscaping and dug the holes for the 30 trees, so be sure to come over to Reed Road and lend a helping hand in planting Mill Pond Grove, Westport's first experimental, non-commercial community fruit tree grove. Photo/EverythingWestport.com
The Mill Pond Grove will be an experimental, non-commercial, community fruit tree grove that is holistically managed without the use of chemical sprays and fertilizers.
Join the Westport Land Conservation Trust and get involved, meet your neighbors, and eventually eat delicious fruit.
04/24/2015 – Oh no, tell me it isn't so Joe! For all you internet speed freaks and TV series binge viewers who have been waiting for Westport to switch off Charter Cable service in favor of Comcast high-speed internet access and expanded TV programming, you're wait is over.
It ain't going to happen!
In stunning but not unexpected news today, Comcast is set to drop its $45b merger with Time Warner. The Justice Department and Federal Regulatory Communications Commission have signaled stiff resistance to the merger. The death knell for the deal came when the FCC's general counsel told his staff that he was going to recommend that the transaction be referred to a hearing before an administrative law judge, an action that all but insures the deal will ultimately be blocked, according to an article in today's Boston Globe.
Part of the fallout of the failed bid is Charter's plan to acquire some of the Time Warner Cable markets that Comcast had expected to divest, and Comcast was going to pick up the Westport Market from Charter that expected to acquire Bright House Networks.
<![if !vml]>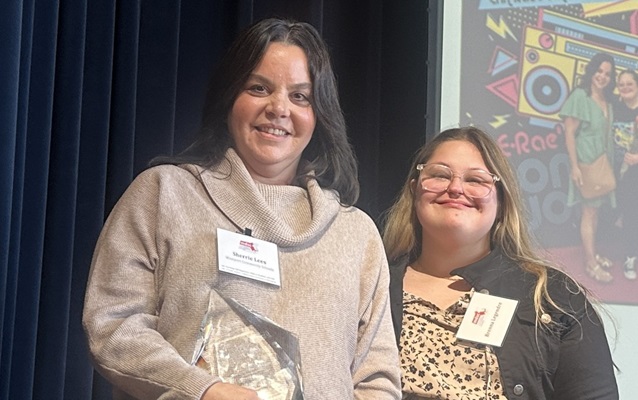 <![endif]>This incestuous exchange of cable markets to insure that no one company would have more that 30 percent of paid television subscribers and 35 percent of the nation's broadband Internet service, Westport would end up being a Comcast town.
Woulda, coulda, shoulda, but now the deal is dead, considered by those in Washington as being anti-competitive.
Oh well, back to 30mb internet and not lovin' it.
04/22/2015 – Westport's Board of Selectmen reorganized at last night's meeting. Antone Vieira and Richard Spirlet announced they were stepping down as Chairman and Vice Chairman, respectively, and the board then unanimously elected Craig Dutra as Chairman, R. Michael Sullivan as Vice Chairman and Steven Ouellette as Clerk.
<![if !vml]>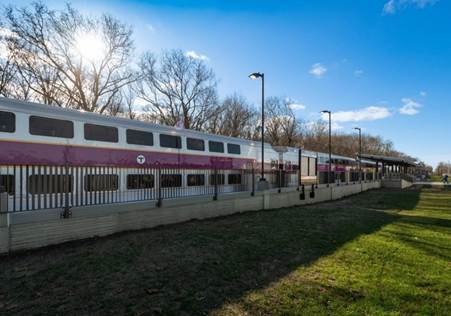 <![endif]>
Select Board leadership has changed, but the challenges facing the board are the same: presenting a balanced budget at Town Meeting, restructuring town government to achieve efficiency, and facing the structural budget deficit that has plagued the town for years resulting in spending most of the town's free cash to fund operating expenses and allowing the town's unfunded liabilities to reach $49 million.
The new board will also have to address the PCB-plagued Middle School and the solutions now being considered by the Schools Building Committee.
That's a lot on anyone's plate.
<![if !vml]>

<![endif]>04/22/2015 – New hires. Selectmen last night approved the hiring of Gary Ferry to the Highway Department as Special Equipment Operator, and appointed Bradford J. Fish of Acushnet as the town's new Veteran's Service Agent/Graves Registration Officer.
Inset: Highway Surveyor Chris Gonsalves (right) congratulates Gary Ferry on his hiring into the Highway Department.
There was discussion that the VSA should report to the Council on Aging Director and have an office there, but the Select Board took the advice of the VSA selection committee and kept the position under the day-to-day supervision of the Town Administrator.
04/21/2015 – Twin River Group Plans to Move Newport Grand to Tiverton. Fearing competition from prospective southcoast casinos, the owners of Twin River Casino announced Tuesday that they plan to move Newport Grand to Tiverton according to a press release issued by the company.
Twin River Management Group has secured the rights to acquire 45 acres of land off of Route 81, along the Massachusetts state border.
<![if !vml]>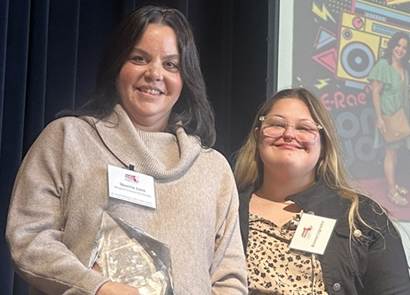 <![endif]>The plan entails constructing a casino on a 45-acre site in Tiverton off Route 81 next to the Massachusetts border, which will help Twin River Management Group better compete against new casinos opening in that state.
Newport Grand would remain in operation during the construction phase but close once work was finished.
According to AP, the company, which entered into a contract to buy Newport Grand last month, said a casino would better compete closer to the Mass. border.
Click here for all the details and video.
04/21/2015 – 2014 Duck Derby Champion, Linny Cakes enjoyed her visit to Hawaii!
<![if !vml]>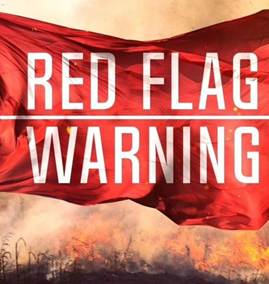 <![endif]>As February continued to dump massive amounts of snow on the SouthCoast, Linny Cakes – the winning duck from the 2014 Allens Pond Duck Derby fundraiser, enjoyed the warmth and hospitality of Hawaii. 
Click here to watch short video of 11th Annual Allens Pond Duck Derby.
This little rubber duck earned roundtrip airfare to Oahu for Linda and Richard Crossley by beating out the other 5777 racing ducks that were racing the incoming tide at Barney's Joy this past August at the 11th Annual Allens Pond Duck Derby more...
04/20/2015 – Another reason to love Westport! The coastal villages of Southeastern Massachusetts boast one of the most well-known osprey breeding grounds in the country.
Eighty pairs of ospreys call Westport home and birders can spot them from late April through mid-July.
But that's not all you'll see here; more than 300 species of birds, including the federally threatened piping plover, can all be found at Allen's Pond Sanctuary.
<![if !vml]>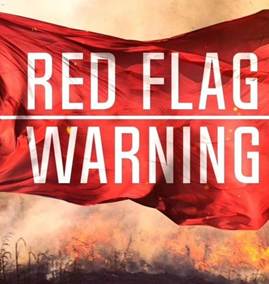 <![endif]>
Peter Gray photo
There are three different trailheads, connecting more than 7 miles of trail. With routes to marshes, beaches, and rocky outcroppings with beautiful panoramic views, there are bird watching opportunities in every direction.
The recommended trail at Audubon's Allens Pond Sanctuary is Quansett Trail (easy, around 1 mile.)
Article thanks to Caroline Meleedy for AMC Outdoors, April 2015.
Click here to learn more about Allens Pond and the Osprey Project.
04/20/2015 – An ounce of prevention...  Westport's Animal Control Officer Donna Lambert takes another shot at controlling rabies.
ACO Lambert reports 45 pet vaccinations at this spring's Rabies Clinic held last Saturday inside the Hixbridge Fire Station.
"Eight of those shots were cats," Lambert said. "That's the best turnout so far in these semi-annual clinics."
"Rabies vaccination certificates are required to obtain a yearly dog license from Westport Town Hall," Town Clerk Marlene Samson said.
"We've issued over 500 licenses this spring, and they all have had their pets vaccinated."
Dog Licenses are due each year by April 1st.
<![if !vml]>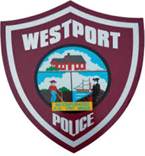 <![endif]>
Above: Dr.  Jacqueline A. Brito vaccinates Gumbo while owner, Nancy (center) and Dr. Brito's assistant calm Gumbo.
The vaccinations protect homeowners 'pets from infection passed to them by an encounter with rabid wildlife or other rabies-infected pets.
"The importance of getting the rabies vaccine for your pet is that rabies is a neurotropic disease," Dr. Jacqueline A. Brito said. "If your pet comes down with rabies, they can share it with you, and most people unaware of their exposure to the virus do not survive rabies."
Dr. Brito volunteered her time to conduct the clinic with two assistants.
"If you know you have been exposed when you get bitten and you know the animal was rabid, you can be treated before symptoms start," Dr. Brito said. "Once symptoms start very few people survive the disease."
"It is a state law that you have to have it done," Lambert said.
"Symptoms start becoming evident from three weeks to three months with humans and animals, depending on where they are bitten," said Dr. Brito.
Dr. Brito said when the virus gets to the brain it causes encephalitis, an inflammation of the brain.
Lambert said that you should protect your puppies and kittens at three months of age, and then give them a booster shot at one year old and then every three years; ferrets should get vaccine every year.
04/19/2015 – Westport Middle School gets failing grades on PCB remediation, overall building maintenance. Leaking septic drainage pipes, handicap access obstacles, extremely poor acoustics, and a decrepit locker room that looked like a scene from the 1967's "To Sir, With Love" and 1955's Blackboard Jungle were just a few of the crushing concerns raised by School Principle Carolyn Pontes during a public tour conducted last Monday by the Schools Building Committee and Middle School officials.
<![if !vml]>
<![endif]>
And those were just the general maintenance issues which could all be fixed with a few dollars more.
Buy not the toxic PCBs that have infiltrated the building's internal porous building materials and outside grounds.
So, what's the solution? More.
04/16/2015 – Westport State Rep. Paul Schmid appointed to key committee chairmanship.
State Representative Paul A. Schmid (D-Westport) has been appointed to serve as House chairman of the Joint Committee on Environment, Natural Resources and Agriculture by Speaker Robert A. DeLeo.<![if !vml]>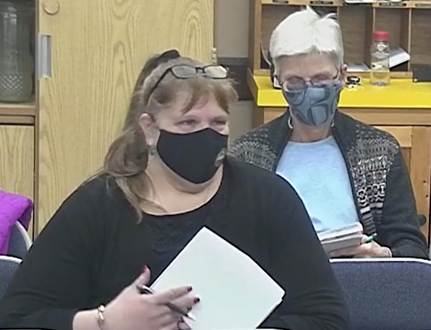 <![endif]>
The Joint Committee on Environment, Natural Resources and Agriculture has the responsibility to consider a wide-range of important issues that impact our use and conservation of the land and the waters of our Commonwealth. The committee hears and deliberates on legislative matters concerning oceans, beaches and waterways, inland and marine fisheries, boating, farming, forestry, hunting, state parks and recreational areas, air and water quality, sewer and septic issues, hazardous waste, land policy and climate change. More...
04/14/2015 10:15 p.m. Breaking news!  Westport voters stay home. In an anemic turnout for a town election with major ballot questions to decide, Westport voters decided to stay home.
Just 3055 out of 11,049 registered voters showed up to cast their ballots in an election with major consequences in the balance.
Incumbent Selectmen Craig Dutra and R. Michael Sullivan easily won reelection, capturing a combined 62.98% of the votes cast.
Incumbents win all contests! Prop 2 ½ questions get a big no from both South and North Westport.
Voters rejected changing the elected status of the Town Treasurer by 61.05%, and elected Brad Clifford Brightman, former Town Moderator, to the post.
<![if !vml]>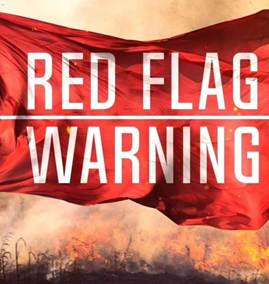 <![endif]>
Above: newly elected Treasurer Brad Clifford Brightman is sworn in by Town Clerk Marlene Samson after election results were posted Tuesday night. Brightman's father, Clifford Brightman holds the Bible.
Photo/EverythingWestport.com
In a surprise outcome for the one 5-year Planning Board seat, newcomer Andrew Sousa overwhelmed two other challengers for the job receiving 48.59% of the vote.
Sousa, employed by the town's Highway Department as a heavy equipment operator, ran a strong campaign on values and concerns for Westport's water resources, road safety, and control over development impact on sensitive environmental areas.
Reelected Selectman R. Michael Sullivan was top vote getter with 1752 votes. The well-liked Sullivan won reelection by cultivating trust with Westport voters.
Overall top vote-getter for the 2015 town election was Board of Health member and chairman John J. Colletti with 2058.
Housing Authority incumbent Elizabeth A. Collins easily defeated challenger Craig D. Mignone, winning 62.27% of the vote.
And Assessor Robert Grillo beat back a heated challenge from William J. Burns, winning 66.83% of the vote.
There were no declared candidates for Fish Commissioner, however, Everett Mills won the 3-year seat with 14 write-in votes vs. 7 for Peter Kastner, and 5 for John Borden.
Question 6, requiring an outside professional company to perform a 10 year revaluation of all town properties, was convincingly defeated by 68.66% of the ballots cast; exit polls showed some voters thought a re-assessment would raise their taxes. Burns fell victim to the ballot question as he supported it.
Non-binding ballot questions 4 and 5 demonstrated that 74.75% of the voters wanted Beach Avenue left open to the Knubble for all vehicular traffic; with 62.17% wanting the road managed as town beach property.
Town Clerk Marlene Samson was disappointed with the 27.65% turnout, expecting at least 34% of the electorate to show up at the polls.
"I was very surprised," Samson said. The long time Town Clerk has been to the election rodeo many times, and anticipated a heavier turnout over the proposition 2 ½ ballot questions.
The Fire Station, American Legion Hall, and the Macomber School Precincts averaged just a 23.5% turnout, with South Westport averaging 32.5%.
More details with Precinct breakdown tomorrow.
<![if !vml]>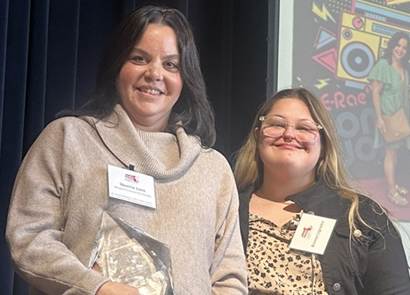 <![endif]>04/11/2015 – Letter to the Editor. Westport resident Richard Phillips writes a two-part opinion editorial concerning Westport's troubled finances. 
Insert: Richard Brewer, Chairman presents his group's analysis to the Westport ROMEOs.
"I believe that there are two large components to the financial difficulties in the Town:
(1) Unfunded employee benefits which I estimate to be in excess of $100 million more...
(2) Education expenses which account for over 60% of the budget and are rising faster than revenues." More...
Editor's note: Phillips is a member of the newly-formed Westport Financial Advisory group that recently released its non-partisan findings of Westport's financial health in meetings with Selectmen, the Westport Business to Business group the Westport ROMEOs and others.
Phillips shares the group's findings with EverythingWestport readers; findings which mirror the issues Westport Selectmen have been facing over the last several years.
Phillips letter gives a detailed, probing analysis that should be read by every Westport taxpayer.
04/11/2015 – Trout fishing season opened today in Rhode Island. Adamsville Pond and Brook which is shared by Tiverton, Little Compton and Westport has been stocked by the RI DEM.
<![if !vml]>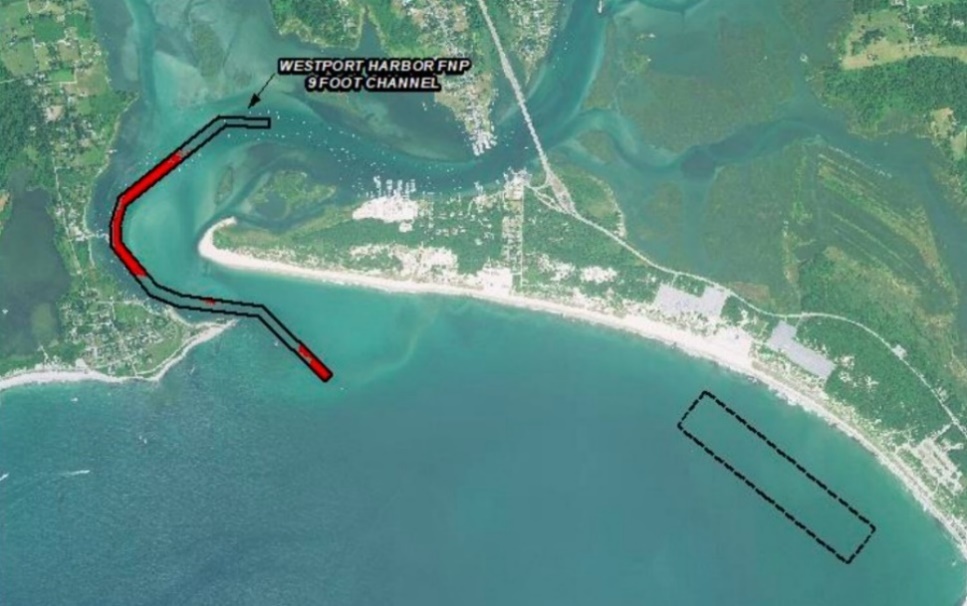 <![endif]>The RI Department of Environmental Management has stocked more than 100 ponds and streams with 80,000 hatchery-raised brook, brown and rainbow trout in advance of the season. Each weighs about one-and-a-half pounds.
Grab your pole and get ready to fish!
For you Westport fishermen click here for all the details of the Massachusetts trout fishing season (opened April 1st) with stocked waters and state regulations.
Don't forget your fishing license!
04/9/2015 – Sandywoods popular series of music performances on the skids?  One of the most prolific, entertainment venues for local live music is in jeopardy with the resignation of Russ Smith, program coordinator and organizing force of Sandwoods Center for the Arts' popular series of live musical performances.
Already under financial pressure, Smith's departure will aggravate a <![if !vml]>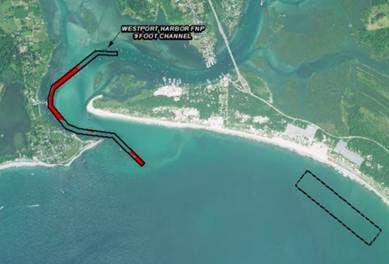 <![endif]>deepening problem with the governing board's years-long failure to "meet regularly, to engage in any fundraising activities, or to apply for any number of available arts grants."
Earned revenue from concert ticket sales, instructor's fees, overall lack of attendance at many events and diminishing community support has caused Sandywoods to cancel some activities like their Farmer's Market, their Tuesday night "Open Mic at Sandywoods," and their weekly live-model figure drawing sessions.
Mr. Smith resigned as program coordinator on Saturday, March 28th of this year.
Sandra Dugan, Sandywoods' property manager will be serving as the interim program manager. She announced that all scheduled activities will take place as planned.
But there is some doubt that the May 23-24 Sandywoods Folk Festival will take place because some members of the governing board have concerns it will not meet financial objectivities.
The festival has been named one of Rhode Island's Top Five Spring Concerts by GOLOCAL PROV Lifestyle.
In a letter sent to the press, Smith expressed frustration with declining revenues, citing the situation is "not healthy or viable" and "didn't allow for marketing activities, and reasonable compensation (for staff), making it impossible to hire badly needed staff."
Memorial Day weekend will be a little less memorable if the Folk Festival is cancelled, and the long-term outlook for the live music program is shaky at best without addition funding and organizers committed to continue the success Russ Smith has achieved over his many years as program coordinator.
"It's time for a new challenge. I leave proud of the foundation that's been built during the past few years," Smith said.
04/8/2015 – Hey Westporters, there's a new law in town, and you better take notice - wipers on, headlights on!
Massachusetts legislators previously approved legislation requiring your headlights to be used 30 minutes before sunrise and sunset.
But that's not all – the law was amended to also require drivers to turn on their headlights when the vehicle's windshield wipers are needed, and also when visibility is less than 500 feet, most likely due to fog.
The amended law goes into effect April 7th.
The amended law, Chapter 481 of the Acts of 2014, was approved in January, 2015.
<![if !vml]>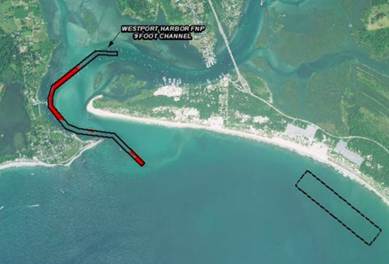 <![endif]>
Better beware - drivers can be ticketed for failing to comply with the new headlight law, and the offense is considered a minor surchargeable traffic violation, which could increase your insurance premiums!
04/7/2015 – Can I check this gun please? A Westport man exhibited a lapse of judgement and even less common sense when he carried a pellet gun into the Fall River Justice Center last Wednesday, as luck would have it, during the on-going Hernandez trial.
According to a press release, Fall River Police arrested David Cosme, 42, of 308 Sanford Road, Westport, after they said he entered the courthouse at 9:55 a.m. carrying a black metal handgun inside an opening in the lining of his jacket.
Man, you just can't make this stuff up.
<![if !vml]>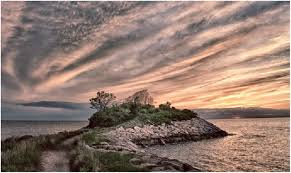 <![endif]>Court Officer Nadine Lindsey was working at the front entrance security station when she spotted something suspicious.
"She placed Cosme's jacket on the X-ray conveyer and, as it passed the monitor, she recognized what she believed to be a firearm," Detective Lt. Ronald Furtado, a police department spokesman, stated in the press release.
"The jacket was then searched as additional court security and police were summoned for assistance. During this time, it was documented that all operations at the security checkpoint came to a halt." More.
Court officers searched Cosme's jacket and found a black metal handgun that was hidden in an opening in the lining of the garment, police alleged.
"Further inspection of the handgun revealed it to be a pellet gun," Furtado stated. "Cosme was reported to have said he brought the pellet gun into court for a case he had been previously charged with."
The gun was described as a Daisy Powerline .177-caliber air pistol.
Well that makes perfect sense; carrying a concealed weapon into a court house where you're trying to defend yourself against a previous weapons charge.
Police did say there was no connection between this incident and the ongoing trial of Aaron Hernandez taking place in the courthouse.
Cosme was charged with disturbing the peace while armed.
Cosme will return to the Fall River Justice Center to face charges which also includes the rarely used charge of actions that "illegally blocked roadways, sidewalks or common hallways."
04/5/2015 – They only have eyes for you!
<![if !vml]>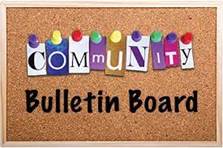 <![endif]>Whooo woulda thought it.
The husband/wife duo of Mark and Marcia Wilson recently gave a smashing follow-up performance of "Eyes on Owls - A Live Owl Show" at the Westport Middle School.
Last year's inaugural event sold out with only one scheduled performance.
This year's show was even better with three scheduled performances bringing in well over 350 people.  
Back by popular demand, naturalist/owl experts Marcia and Mark Wilson gave a fun-filled educational lecture followed up by a live introduction to seven owl types in front of a wide-eyed audience on Saturday, March 28th.
The event was sponsored by the Westport Land Conservation Trust.
<![if !vml]>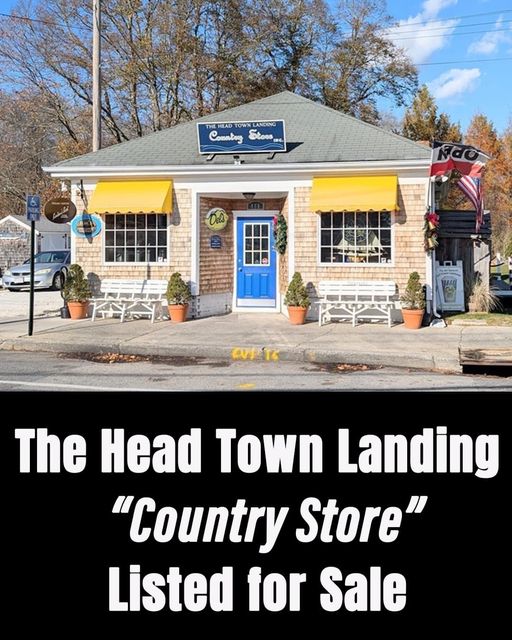 <![endif]>
Above and below. Here's looking at ya kid! Marcia Wilson and her owls got up front and personal with youngsters from the audience.
<![if !vml]>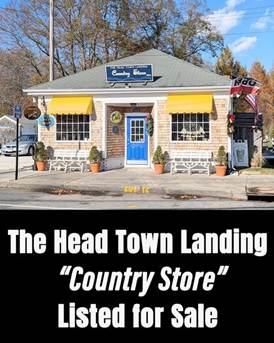 <![endif]>
Marcia, an accomplished hooter herself, demonstrated owl calls to the delight of the young and not-so-young in the Middle School auditorium more...
04/4/2015 – Swansea's brother/sister team takes top spots in inaugural running of LC's Spring Fling Road Race.  Brian Doyle of Swansea wins the first running of the LCEF Spring Fling 4.8 Road Race Saturday, finishing the loop in 29:49, almost a full two minutes ahead of runner-up Geoff Manning of Little Compton (31:36).
Dan Murphy rounded out the top three finishers with a time of 33:08.
Top female and fifth overall was Caroline Leverque at 33:44. Theresa Gallagher was second female and sixth overall just three seconds later with a time of 33:47.
And keeping it in the family was Brian Doyle's little sister, Mackenzie Doyle who finished third female and seventh overall at 34:29.
Other coinciding area running events kept the Spring Flings' turnout to a lower than expected 64` registered runners, but it didn't dampen the enthusiasm of the organizers, runners and spectators who came out to cheer their favorites on a day that was sunny day and in the 40's, and to support Little Compton's Educational Foundation.
The Spring Fling 4.8 Road Race was formerly the LC Winter Scenic Road 4.8 Road Race which drew hundreds of top runners from a wide area, but was cancelled last year.
<![if !vml]>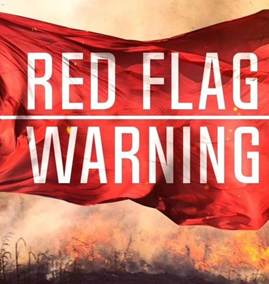 <![endif]>
"It was a good day," said 22-year-old Brian Doyle who said he's been running what seems like his whole life. "Sunny but windy, especially on the back side," the race winner said.
Click here to watch video of LC 2015 Spring Fling 4.8 Mile Road Race.
The winter event was brought back this year but a blisteringly brutal winter made race conditions impossible, and the fundraising road race was rescheduled and renamed.
Click here for complete race results. Posted by on Cool Runnings by Spitler Race Systems.
04/01/2015 – Southeastern MA Alzheimer's Partnership presents Seminars for Caregivers.
The Alzheimer's Partnership is offering four seminars for caregivers in a variety of locations for the public's convenience.
If you are currently a caregiver or expect to be in the future, this program will provide you with the tools to handle the demands of this responsibility.
Panel members are professionals in a variety of fields and will provide valuable information on the topics of Elder Law, Adult Day Health, Alzheimer's Association Programs, Assisted Living, Homecare, Hospice, Long-Term Care, Geriatric Care Managers, Monitoring Programs, Reverse Mortgages, State Agencies for Elder Services, and a caregiver's personal experience more...
03/31/2015 – Massachusetts State Senators promise collaboration and shared leadership by bringing the State House to the people.
State Senator Michael Rodrigues, D-Westport, hatched the <![if !vml]>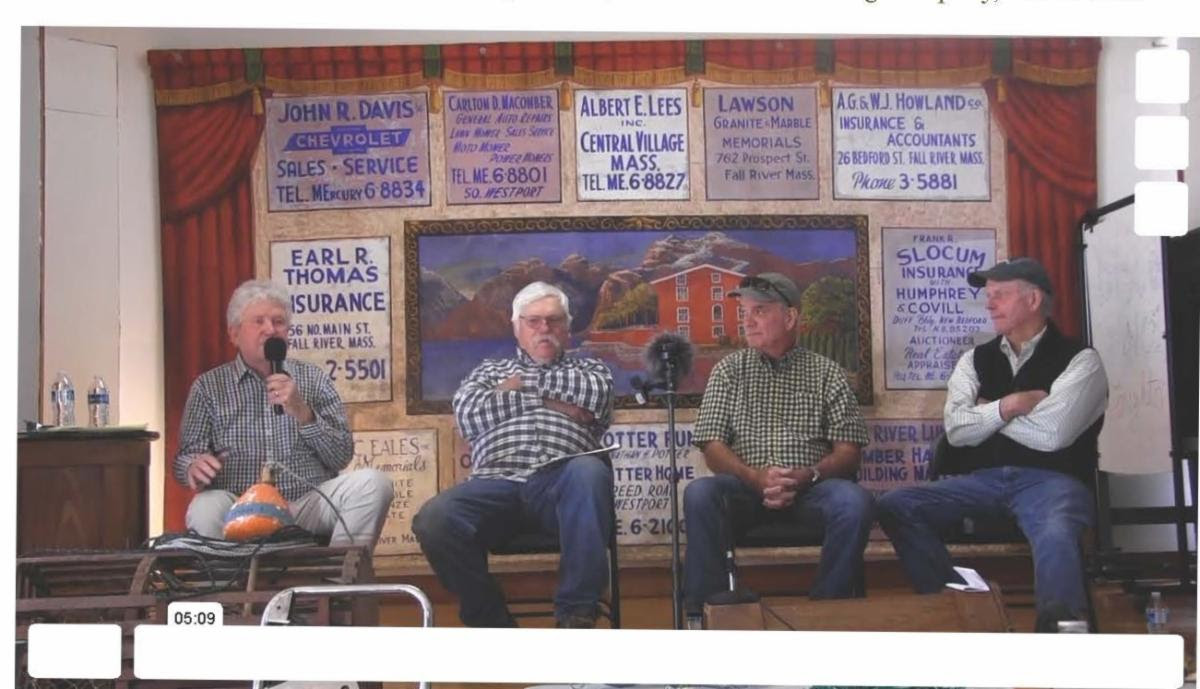 <![endif]>idea for eight Commonwealth Conversations tours, which have now been completed.
"Since we took office on January 7th, we've initiated a sweeping set of reforms that promise to change the culture of the Massachusetts State Senate and make it more accessible, more open, and more transparent in its procedures.
Some consider these changes long overdue. We share their instinct – the time is ripe for action," Senator Rodrigues said. More...
03/31/2015 – Southcoast Orthopedic Surgery to host monthly total joint replacement seminars. The beginning-of-the-month seminars are open to anyone in the South Coast community who is interested in learning more about total joint replacement.
"Don't Let Joint Pain Slow You Down", will be hosted by Southcoast Health Orthopedic Surgeons Michael Langworthy, MD, and Gary Ferguson, MD.
The free, one-hour seminars from 6 to 7 p.m. will be held in Fall River and North Dartmouth, and will cover arthritis, hip and knee pain and other orthopedic conditions. The doctors will also use the opportunity to talk about non-surgical and surgical treatments, nutrition, medications and exercise. Light refreshments will be served.
Registration is required by calling 508.973.1101. The schedule for 2015 is more...
03/30/2015 – Westport School Committee approves new cable director position, but has many concerns about long-term success because of dual roles and funding longevity.
School Committee member Antonio Viveiros asked what would happen "if selectmen change their minds," and he was concerned the town could lose funding for the position, even if the program thrives more...
<![if !vml]>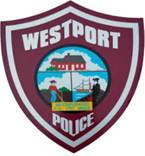 <![endif]>
Above: Selectmen met last week with three members of the School Committee and Superintendent Ann Dargon to discuss merging of the town's public, government and school cable channels for one year.
03/30/2015 – Westport behind the budget eight ball. A no-layoff pledge and reduced state aid has decimated the town's free cash account; $470,000 in snow removal spending is just the icing on the budget deficit cake.
Town spending is in freefall.
Metaphors aside, Selectmen Craig Dutra and Chairman Tony Vieira asserted that selectmen cannot keep reshaping the budget proposals for fiscal 2016.
"Every week we get the latest version of the selectmen's budget," Dutra said, making a reference to the movie "Groundhog Day," prompting Town Administrator Tim King to break out in uncontrollable laughter.
Vieira noted that the "horse has left the barn" in terms of selectmen tweaking the budget.
Finance Committee Chairman Charles "Buzzy" Baron said the "free cash" situation is a concern.
But first you have to have some free cash for it to be a concern.
Will voters pass two, binding Proposition 2 ½ ballot questions worth close to $1.25 million in this April's elections and free up a lot of moola for annual operating expenses? More...
03/29/2015 – Slower than expected state job growth causes uptick in Westport's unemployment rate to 8.3 percent from the previous month's 8.1 percent.
Only New Bedford (10.4 percent) and Fall River (10.8 percent) were higher.
The seasonally adjusted average jobs estimate showed that statewide there was a gain of 800 jobs in February and over the last year a gain of 58,100. Click here for the full state report.
<![if !vml]>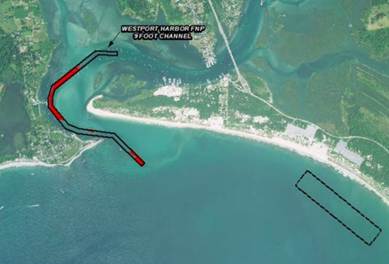 <![endif]>03/29/2015 – On Saturday, March 28th hundreds of firefighters took to the stairs of the Omni Providence Hotel, located in the heart of downtown Providence.
Six Westport Firefighters were among them.
No, this wasn't a dangerous skyscraper fire or other disastrous incident, but the eighth annual stair-climbing fundraising event for the American Lung Association of the Northeast  more...
03/28/2015 – WRWA announces new Community Engagement <![if !vml]>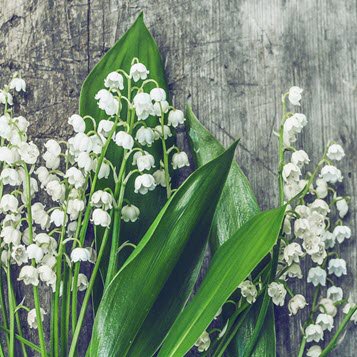 <![endif]>Manager staff position. The Westport River Watershed Alliance (WRWA) is happy to announce that Steve Connors will join their staff as Community Engagement Manager. 
Connors, the former steward of the TTOR town farming effort, will assume his new position April 1, 2015.
Said WRWA president Tom Schmitt: "We're delighted to bring Steve on board. He brings a deep knowledge of the community, a commitment to preserving the environment and a wonderful track record of working with volunteers and staff  more...
03/27/2015 – Biting off more than they could chew. Westport Police Sgt. Johnny P. Couto, under the watchful eye of referee Stacy Gallagher, jams chicken wings into his mouth last night as the leadoff man on a four-person police department team that took on Acushnet's wing-kings.
The out-of-towners took the day, but not without a lively fight from Westport's finest.
The police department team will just have to wait until next year to take home the coveted Fire Breathing Chicken Trophy!
Meanwhile, practice, practice, practice.
It was all fun and for the benefit of the Children's Advocacy Center of Bristol County.
Click here to view video of Chicken Wing Eating contest at White's of Westport pitting a Westport Police team against an Acushnet Police team!
The annual buffalo chicken wing-eating contest that pits local police and firefighters against each other for a good cause returned to White's of Westport for the biggest wing-eating smack down east of the Narrows!
14 teams competed for trophy's and gagging rights!
<![if !vml]>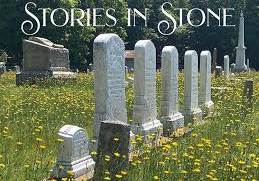 <![endif]>
Above: Sgt. Johnny Couto jams in the last of his five wings with referee Stacy Gallagher of the Cape Code Advocacy Group insuring every last scrap was picked off, eaten and swallowed. Team member Rob Rebello is waiting in the "wings" for his turn.
03/27/2015 – Did you miss the lively candidates' forum at the High School last night?  Public Access Coordinator Valerie Bain recorded the candidates' opening statements and their answers to <![if !vml]>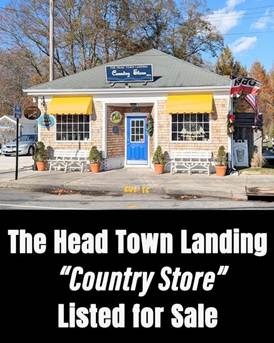 <![endif]>several selected questions offered up by committee and the audience; their performance will be aired publically on Town Channel 190. 
For more information call or email Valerie Bain, Public Access Coordinator at 508.636.1038, or email: cable@westport-ma.gov.
Inset: unopposed candidate for Landing Commissioner, Jefferson "Jeff" Bull of 149 Horseneck Road made an impassioned statement about preserving Westport's town landings which he feels are being lost to the public due to lack of use, shoreline buildup and abutter take-over. Click here for a list of Westport town landings.
More information to come.
<![if !vml]>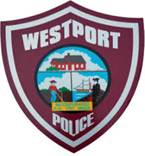 <![endif]>03/26/2015 – For his longstanding service to the town, Warren Messier has been named The Standard Times 2014 Westport Man of the Year.
Photo/PETER PEREIRA/THE STANDARD-TIMES
Messier says he has always lived by the words his father taught him: "The greatest satisfaction that one can have in life is to be able to give and help others."
"That's just been a way of life with us," Messier said. More...
03/26/2015 – New Bedford is all-in as it vies for the state's final gambling license. A landmark decision in New Bedford City <![if !vml]>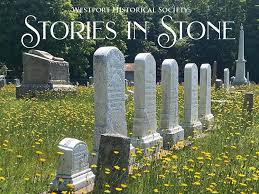 <![endif]>Hall and the dramatic clearing of a high hurdle in Boston took a giant leap forward last Thursday for the $650 million casino and hotel project proposed for the Whaling City's waterfront.
Mayor Jon Mitchell and the developer of Foxwoods casino proposing a $650 million waterfront casino announced a deal Thursday, March 19th prompting state regulators to grant the company until May 4th to secure financial commitments and other requirements for the first phase of the license competition. The deadline also applies to a competing proposal in the town of Somerset.
The plan, which now appears slated for a citywide vote in late May or early June will face stiff completion from proposals in Brocton and Somerset.
"I thought this (deal) was dead as a doornail," Gaming Commission Chairman Stephen Crosby said of the New Bedford proposal. "The fact that it happened is a huge change."
The agreement between New Bedford and the New York City-based KG Urban Enterprises calls for a $4.5 million upfront payment to the city, followed by $12.5 million in annual payments once it opens its doors.
Click here to read full AP article.
Stay tuned for more information.
03/25/2015 – Meet the candidates tomorrow night at the Westport High School.  Westport residents are invited to Candidates Night at the High School Auditorium starting at 6:30 p.m.
<![if !vml]>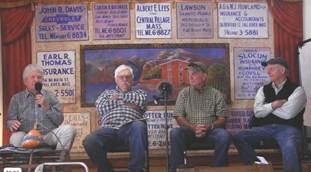 <![endif]>
Karen Powell will be the moderator.
The audience will have the opportunity to hear from the candidates, as well as be informed about the six ballot questions. In addition, there will be an opportunity to ask questions of the candidates from the 4 contested races, and to those speaking on behalf of the ballot questions.
More under Bulletin Board.
Click here to review the six ballot questions.
03/24/2015 – Westport Council on Aging gets a new Director. Selectmen at last night's meeting voted unanimously to appoint Beverly Bisch of Fall River as the Westport Senior Center's new Director.
It was a difficult pursuit, but the search committee could hardly have found a better candidate.
<![if !vml]>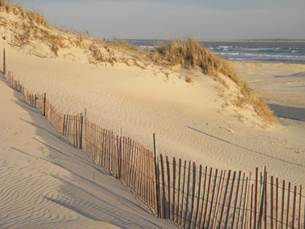 <![endif]>
Above: New COA Director Beverly Bisch is surrounded by members of the Westport COA Board of Directors. From the left: Cathy Davis, Muriel Kokoszka, Beverly Bisch, Judy Turner, William Gifford, and Marcia Liggin.
The committee struggled for many months, interviewing scores of candidates, but eventually settled on a very experienced applicant for the Selectmen's consideration.
Hats off to the COA's Board of Directors Chairwoman, Marcia Liggin, who jumped in as interim director during the extended quest for a new director.
<![if !vml]>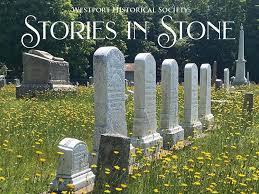 <![endif]>03/23/2015 – Westport young adult author, Penny Piva strives to make people laugh. Children's author, Penny Piva, from Westport, has been writing "since forever and ever."
"In third grade, at the Westport Head School, I wrote about 'The Cat Who Ate French Fries,'" Piva said, and she hasn't stopped since.
More.
03/23/2015 – Visitors to yesterday's presentation of "Civil War 3D Photographs and Poetry" at Sandywoods Center for the Arts presented by John Wojtowicz and Laurie Robertson-Lorant were treated<![if !vml]>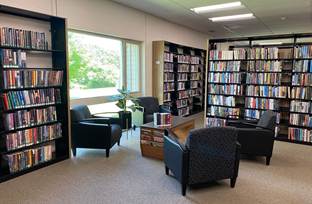 <![endif]> to an unusual viewing of Civil War photographs… in 3D!
There were over 10,000 documentary photographs taken during the Civil War; more than 70% of those photographs were stereographs, the 1800s equivalent of 3D pictures.
Civil War photographer, Mathew Brady pioneered stereograms (3D pictures) taken with a special stereoscopic camera, which has two lenses.  
During the presentation the haunting words of poets Melville, Whitman, Harper, Gibbons and others disturbingly amplified the harrowing images of the death and destruction in America's "great rebellion."
Civil War photographers like Mathew Brady, Alexander Gardner and Timothy O'Sullivan found enthusiastic audiences for their images as America's interests were piqued by the shockingly realistic medium. For the first time in history, citizens on the home front could view the actual carnage of faraway battlefields.
Civil War photographs stripped away much of the Victorian-era romance around warfare more…
<![if !vml]>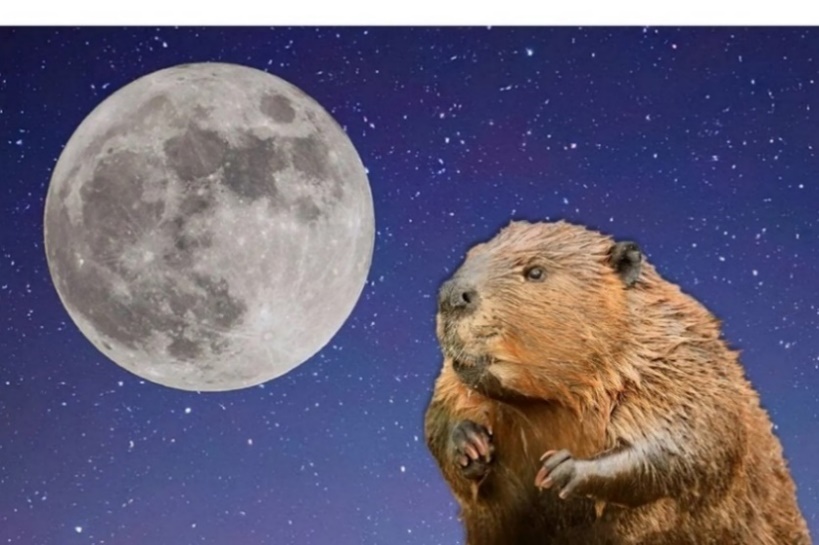 <![endif]>
Top photo:  John Wojtowicz, adjunct professor at Massasoit Community College, operated the stereoscopic projector and recited poems keyed to individual photographs. Bottom photo: the four co-conspirators convicted of President Lincoln's assassination are hanged.
03/23/2015 – Southcoast® Visiting Nurse Association, known in the community as Southcoast VNA, is offering a free, five-week bereavement workshop for children between the ages of 6 and 13 grieving the death of a loved one.
The workshop will be held on five consecutive Mondays beginning March 23rd from 3:00 to 4:30 p.m. at the New Bedford Public Library.
Click here for all the details and to register.
03/20/2015 – The Board of Selectmen voted unanimously at their last meeting to merge public, government and school cable channels for one year.
<![if !vml]>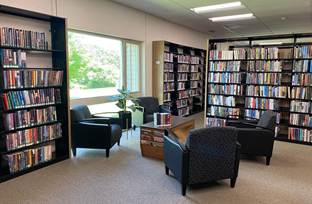 <![endif]>The one-year merger pilot, will be re-examined after the first year, and will need Town Meeting approval in May before it can take root.
School and town authorities mentioned that the town has the money for the merger, which will benefit both the school system and the town.
Public access years ago had been limited and spotty at best, and this new plan will hopefully continue and improve the equity of public program selection.
Cable Access Coordinator Valerie Bain (pictured above at the microphone) initially had concerns about the merger.
Selectman Steven Ouellette said the town Cable Access Coordinator will still direct the town government section, but would be able to use students to run cameras and film meetings. Ouellette said there will still be three channels. More...
03/20/2015 – Westport Harbor church announces their Easter schedule. Acoaxet Chapel, 36 Howland Road, Westport Harbor announces their Easter celebrations times and dates. Click here to visit our Church Announcements section for all the up-to-date information.
03/20/2015 – Spring officially begins with the vernal equinox today, although it hardly feels like it in Westport where winter is making an unwelcome comeback.
At 6:45 p.m. EDT on March 20th, the sun appears directly overhead at Earth's equator, marking the start of spring in the Northern Hemisphere.
This year, the spring equinox has the unusual distinction of coinciding with both a 'supermoon' and a total solar eclipse. According to those who track such things, there hasn't been a solar eclipse on either the March or September equinox since 1662!
Unfortunately Westport wasn't privy to either phenomenon.
<![if !vml]>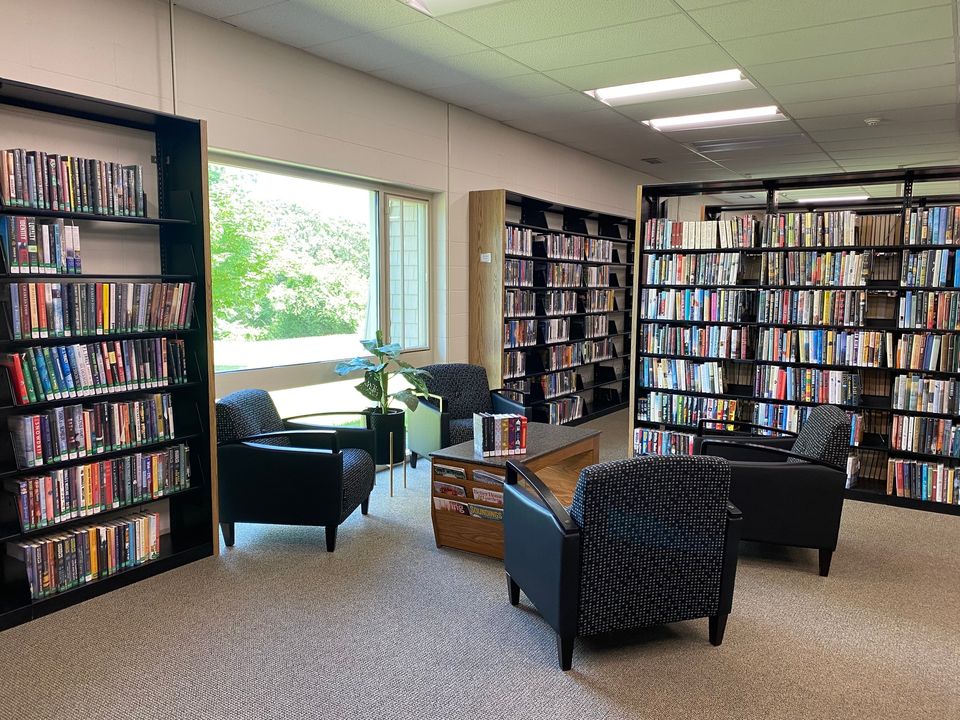 <![endif]>
Above: This oil painting entitled 'First Day of Spring' by WR Jones depicts Westport's first day of spring just about right! 
03/20/2015 – Westporters take notice; RI moving to ban hand-held <![if !vml]>
<![endif]>phones while driving. RI Senate passes a bill that bars the use of hand-held cell phone behind the wheel. If the House follows suit and approves a similar bill, drivers could face fines up to $100 by 2017 for using a non-hands-free phone.
The state's argument is that everyone agrees that texting while driving is about as safe as driving drunk, many don't realize that talking on a cell phone while holding the phone to your head can be just as distracting. More...
03/19/2015 – Story updated 03/20/2015. Winter is not leaving without a fight. Dissing the first day of spring and the vernal equinox, old man winter is bloodying Westport's nose with intermittent snow on Friday throughout the evening and Saturday morning followed by rain.
Accumulation forecast at less than an inch.
<![if !vml]>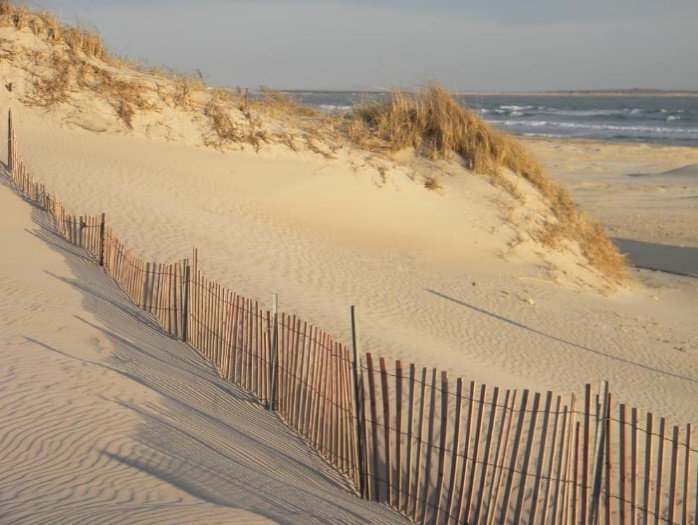 <![endif]>That old man just isn't going to go down quietly.
With record amounts of snow and a busted snow and ice budget approaching half million dollars that the town doesn't have, spring may be springing but winter isn't throwing the towel in just yet.
An 80 percent chance of light snow on Friday afternoon and evening will give way to lingering snow showers overnight with a low of 29 degrees.
Saturday may experience rain/snow showers (40 percent.)
Yah, whatever!
03/18/2015 – Photos of the Week. The River Road herring run was a place of refuge this winter for hordes of swans, ducks, geese and a few pintails seeking protection from the wind and the cold, and finding an occasional meal provided by man.
<![if !vml]>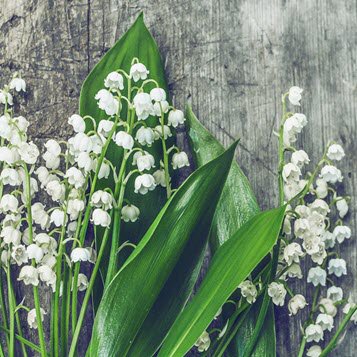 <![endif]> <![if !vml]>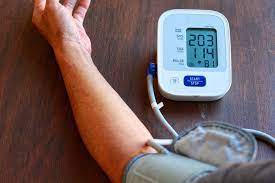 <![endif]>
Some town residents sympathized with the waterfowls' plight and, despite Massachusetts wildlife officials' guidelines to the contrary, fed them anyway.
Westport's Bob Wood, Al Lees, and Atlantic Frontier Ducks Unlimited plus others contributed money, corn and time to help the starving birds survive the brutal winter.
For some it was too late
The frozen landscape with a heavy snow cover prevented the birds from reaching their winter food supplies, and casualties littered the iced over inlets and nearby roadways.
03/17/2015 – The legality of medical marijuana and the absence of licensed dispensaries in this area are presenting law enforcement with some unintended consequences, said Detective <![if !vml]>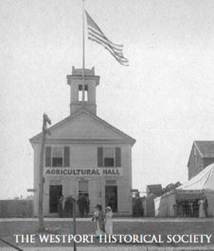 <![endif]>Jeff Majewski after several arrests were made in connection with the theft of medical marijuana during a Westport home invasion.
On Wednesday, March 11th, a Pratt Street resident was robbed at gunpoint by three men who allegedly stole one pound of medical-grade marijuana. All three were eventually arrested, along with a female charged with driving the getaway car.
Click here to read full article.
03/16/2015 – Westport police: Attackers pistol-whipped man, stole his medical marijuana more...
Westport's Board of Health moved recently to ban the use, sale and possession of synthetic marijuana and related cannabimimetics throughout the town while Rhode Island lawmakers are moving to legalize marijuana for recreational use throughout their state. more...
03/16/2015 – Hard work never killed anyone. As a young boy growing up working on Westport farms, Claude Ledoux learned the value of hard labor, and a farming family's reliance on the sustenance the land provided.
That lesson would guide him throughout his life.
As marine, farmer, engineer, civic leader, historian and a longtime Westport resident, .
Ledoux shared his journey, and his knowledge of agriculture, with an audience who came to hear him talk about farming in the 1940s and '50s in Westport.
The transplanted French Canadian
03/17/2015 – No completed town census form, no ballot for you on April 14th town election day! The Westport Board of Registrars is reminding all those who have not returned their completed census forms to do so immediately. Registered voters who do not respond to the yearly census will be placed on the inactive voting list.
<![if !vml]>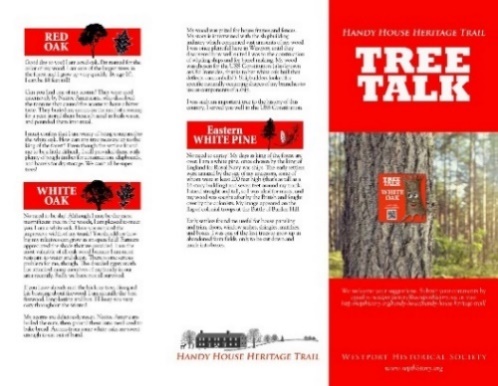 <![endif]>
Anyone who has not received a census form, especially new homeowners, should call the Registrars' office at 508.636.1001 and request a form. The Town Clerk, also a Registrar, can help you if the Registrars' office is closed.
The Registrars' office is at Town Hall, Main Road, Westport; hours are 8:45 a.m. to 4:00 p.m., Monday through Thursday.
03/16/2015 – The Westport Fire Department put out a fire in a residential structure late last Friday night.  
Around 11 p.m. on March 13th, fire officials received a call about a fire on 506 River Road, Westport.
Spokesperson Captain Silvia said when the fire department arrived there was smoke pushing from the windows of one room in the backside of a single-family house.
The female occupant made it outside safely while firefighters put out the fire.
The waterside house sustained smoke damage while the room was moderately damaged by the fire.
No injuries were suffered and the case remains under investigation.
03/13/2015 – Banned in Westport! Westport's Board of Health has <![if !vml]>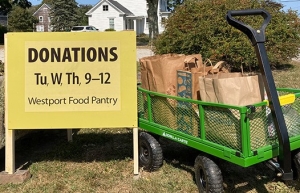 <![endif]>just this month approved a ban on the use, sale and possession of synthetic marijuana and related cannabimimetics throughout the town, while Rhode Island lawmakers are moving to legalize marijuana for recreational use throughout their state.
Synthetic marijuana, a drug that has been linked to a series of recent overdoses as it remained on store shelves despite federal attempts to ban it more....
03/13/2015 – Buoys and girls at the Brewery. This year's event buoyed organizers hopes for a repeat performance of last year's successful, inaugural show and sale. The Westport River Watershed Alliance held its second fundraiser featuring artistically decorated and sculpted lobster pot buoys.
<![if !vml]>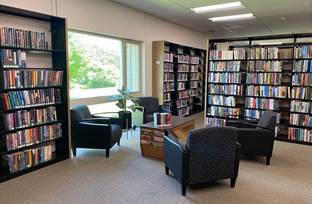 <![endif]>  <![if !vml]>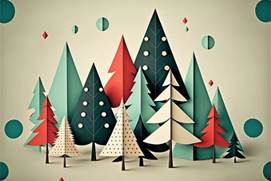 <![endif]>
The event evolved from a wish to host a fun winter event that might raise some money in the process, <![if !vml]>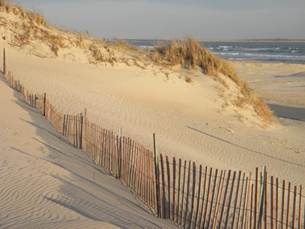 <![endif]>according to event organizer Gay Gillespie.
Following up last year's very successful inaugural event, Gillespie, a former Director of the WRWA, was concerned that all the good ideas would be used up.
She needn't have worried.
"The artists outdid themselves this year," Gillespie said. "We raised $9000 dollars, with the top buoy "Celebrate Westport" by Don Cadoret (pictured right) fetching $550!"
The next two were $500 each; "Sphinx" by Nancy Shand and "Four Seasons at the Head" by Kristie Furrow.
Visitors sampled beer while sampling spectacular buoy artistry at the tables set up in the fermenting room of Buzzards Bay Brewing, 98 Old Horseneck read more with photos...
03/13/2015 – Well, it's Friday the 13th. Do you suffer from friggatriskaidekaphobia<![if !vml]>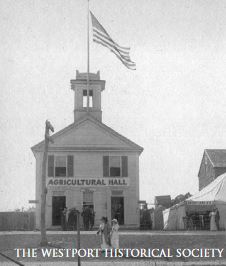 <![endif]>? If so, you're not alone. According to those who study such things, fear of Friday the 13th affects between 17 and 21 million Americans. But how did this tongue twister of a superstition originate, and does Friday the 13th really deserve its bad rap?
You may be surprised at the complexity and historical longevity of the answer, which starts with the beginning of man's creation. More.
03/12/2015 – Changing of the Guard. Westport's iconic landmark and purveyor of all things elegant and tasty will have a new owner.
Partners Village Store and Kitchen has been sold.
<![if !vml]>

<![endif]>
Above: Handing over the keys from the left: Jan Hall, Lydia Sweetser Gollner, and Nancy Crosby. photo/EverythingWestport
Long the town's social hot spot, the popular retail business and café was nurtured under the loving and very capable care of Nancy Crosby and Jan Hall for over 35 years.
They will be missed by the many of us who know them.
But the silver lining here is they couldn't have sold the whole kit and caboodle to a better person.
On Monday, March 16th the keys will be handed over to Westport resident Lydia Sweetser Gollner.
"I am thrilled and honored to continue the legacy of Partners into the future. Nancy and Jan's accomplishments and service to the community are what I look forward to expanding upon." -  Lydia Sweetser Gollner
Partners had its beginnings in 1979 as a 300 square foot appendage to the wholesale wine and beer making supply business of Crosby and Baker. Located at the intersection of Hix Bridge and Main Roads more...
03/12/2015 – Now is the time to make your creative ideas happen. The Westport Cultural Council invites all members of the community to put their creative ideas on paper and apply for funding this spring from the Helen E. Ellis Fund, administered by the Westport Cultural Council. 
However, the deadline for applications is Monday, March 16th by mail or by dropping off your completed application at the Westport Town Hall.  You can find applications online at: www.westportculturalcouncil.org or at the Westport Public Library. 
Your ideas and interests are important to them. For more information, email: info@westportculturalcouncil.org. 
03/12/2015 – Click here to read the Westport Historical Society's March e-Newsletter. Click here to review all Westport organizations newsletters.
03/11/2015 – Westport Selectmen advise that anyone interested in filling the open Cemetery Laborer position should get their application in by the deadline of Wednesday, March 11th.
03/11/2015 – Westport selectmen introduce and welcome newly appointed interim Veterans Service Agent Donat "Dan" LeBlanc at Monday night's select board meeting.
Veterans' Service Agent applications for the permanent position were due by Friday, March 6th.
LeBlanc, a Purple Heart recipient who lost an arm during the Vietnam War served as a veteran's hospital administrator for nearly 30 years.
After graduating from New Bedford High School in 1964, Dan enlisted in<![if !vml]>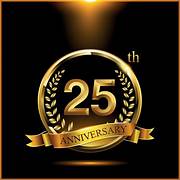 <![endif]> the United States Marine Corps in 1965, where he trained as a helicopter mechanic and machine gunner.
Inset: Selectman Steven Ouellette welcomes LeBlanc as the town's interim VSO.
He served in Vietnam from April to October of 1966. He received two meritorious combat promotions, and was awarded the Expert Riflemen's badge, Combat Aircrewman Wings with 3 strikes, 3 Air Medals, Purple Heart, Presidential Unit Citation, Navy Unit Commendation Ribbon more...