Wednesday, October 29, 2014
Click here for today's event listings in and around Westport!
Click here for upcoming theater and arts listings!
10/29/2014 – Westport firefighter Lt. Dan Baldwin wants to remind you to test and replace batteries in your smoke and carbon monoxide detectors when daylight savings time ends Sunday morning.
"As you adjust your clocks back by one hour this upcoming weekend, the Westport Permanent Firefighters would like to remind residents to test and replace the batteries in your smoke and carbon monoxide detectors," Lt. Baldwin said.
<![if !vml]>

<![endif]>
Carbon monoxide (CO) alarms have been required in nearly every residence in Massachusetts since March of 2006. The life expectancy of most carbon monoxide alarms is 5-7 years, depending on make and model, and many CO alarms installed as a result of this recent law are now reaching the end of their useful lives and need to be replaced.
Working smoke alarms provide early warning of danger and are the single most important step in preventing fatal fires.
"They double your chances of surviving a fire," Lt. Baldwin said.
You can visit the Massachusetts Department of Fire Services website or contact us directly for further information.
A defective or non-functioning smoke alarm almost cost a young Westport woman her life in a past July 4th Drift Road fire. The house burnt to the ground but the woman was saved by an alert Fire Chief. Protect yourself, your family and pets with proper smoke and carbon monoxide detectors. Is your property safe? Click here to get all the details and state requirements for all age homes.
10/29/2014 – Westport/Little Compton police close the door on unlocked auto looters.
<![if !vml]>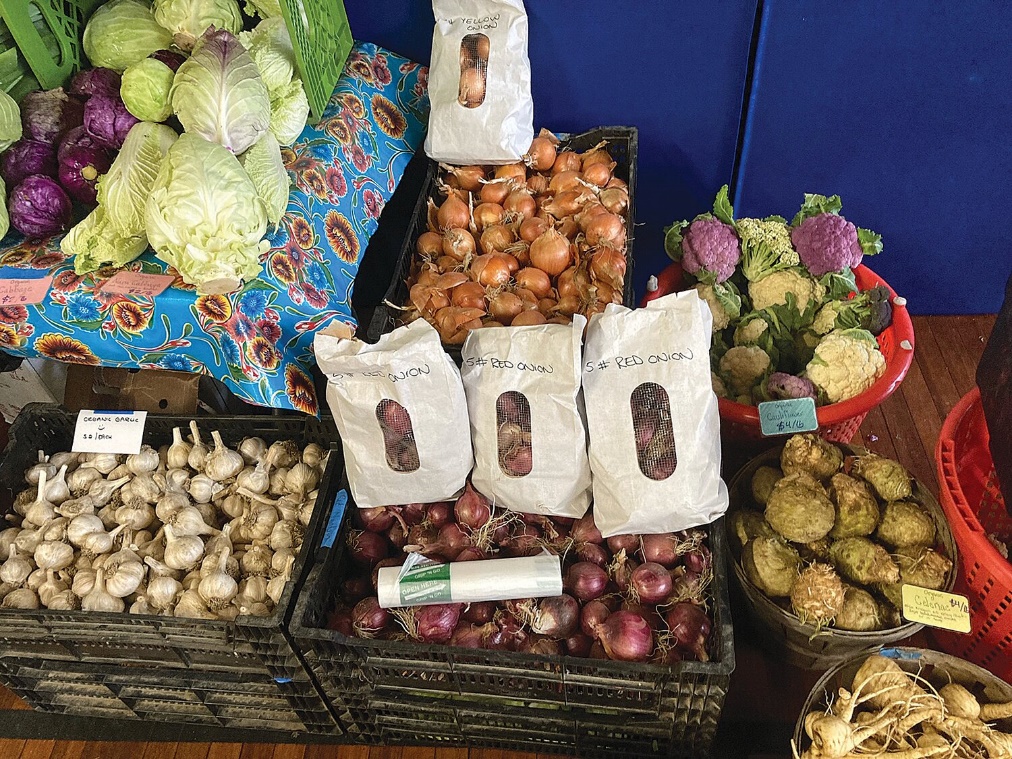 <![endif]>Dartmouth duo believed responsible for at least 20 car break-ins.
20-year-olds Matthew Medeiros-Horzesky and Evan Jackson, both of Dartmouth, were apprehended on Friday, October 24th by Westport police officer Kyle Fernandes when the suspicious 2008 Kia sedan they were driving crossed over the Rhode Island border into Westport.
Officer Fernandes had spotted the car days earlier in the Meadowbrook Lane area of Westport, the site of numerous unlocked car break-ins.
In the Kia police located chainsaws, a leaf blower, an IPod shuffle, jewelry, hand tools, binoculars, a Gucci sunglasses case, a Garmin GPS, numerous power cords, a Leatherman tool, a driver's license in the name of a Perch Rock Road (Westport) resident, and a pair of Maui Jim sunglasses.
Both men were arrested by Westport Police on receiving stolen property charges.
Westport Point has also had several unsolved unlocked car burglaries in the past few months.
"Please be sure and lock your vehicles as thieves target easy opportunities to steal property," said Westport Detective Majewski. "Stay alert and report suspicious activity."
10/29/2014 – This day in history in 1929 Black Tuesday, the <![if !vml]>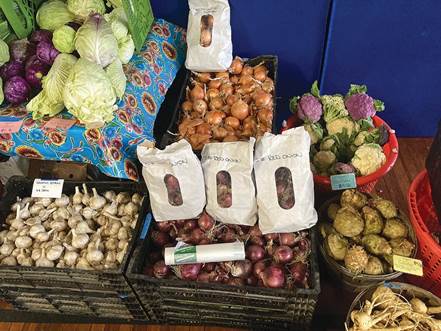 <![endif]>most catastrophic day in stock market history, heralded the Great Depression. 16 million shares were sold at declining prices. By mid-November $30 billion of the $80 billion worth of stocks listed in September will have been wiped out.
Photo/The Atlantic
And this day in history in 2012 Hurricane Sandy devastated much of the U.S. East Coast; nearly 300 die directly or indirectly from the storm. Hurricane Sandy is the second deadliest behind Katrina in U.S. history.
Want some advice? Stay in bed today!
10/28/2014 – The Westport Historical Society's first Artisan Fair was a big hit with hundreds of visitors dropping by the Handy House to get a glimpse of a slower life in an uncomplicated time.
But what we call arts and crafts today earlier settlers in Westport called everyday jobs and responsibilities. They viewed the items they <![if !vml]>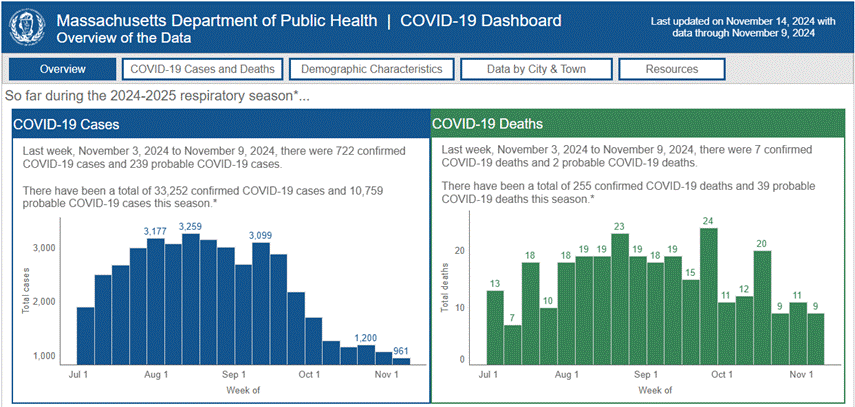 <![endif]>made as household necessities, reusing materials so as not to waste them, or as a way to pass the time at night or to keep busy through another the winter.
Inset: Joyce Winship hand braids a wool rug.
Quilting was more of a social event for the womenfolk rather than an art form.
My how times have changed.
Still, there are some folks today who quilt, braid rugs, weave baskets, spin yarn, work with wood, and knit and crochet; they eschew the high-tech times and pine for the good ol' days.
And for some of us it's just fascinating to see that the old ways of simpler days have not been forgotten. 
Heck, doesn't everything come from China?
Click here to view photo album.
<![if !vml]>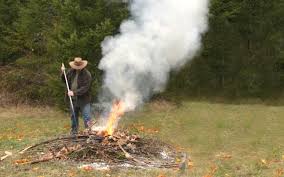 <![endif]>
<![if !vml]>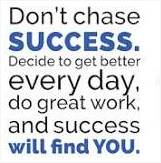 <![endif]>10/26/2014 – Mystery Photo Solved! Many knew the location but weren't as quick as Donald Krudys of Westport in submitting it. "Observatory at UMass Dartmouth facing Old Westport Rd North Dartmouth" was Donald's correct answer, and for that he wins a $25 gift certificate to Ten Cousins Brick Oven, Westport's newest restaurant specializing in brick oven pizza, salads, pasta and more.
Donald delivered the answer, faster than the Domino's pizza guy, at 9:40 p.m. the same day the photo was posted.
To View our photo album of more dramatic Cloudscapes of Westport, click here.
10/26/2014 – Pumpkin Carving Extravaganza a big hit Saturday at Buzzards Bay Brewing.
And some of those goofy gourds were pretty extreme.
A couple of brewskis and a carving knife really bring out the talent in some people.
Ask Tarra from Fairhaven; her scary skull pumpkin was frighteningly delicious, and brought home the Most Creative Award.
"What fun," Tarra said.
<![if !vml]>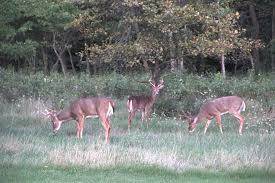 <![endif]>
"I can't believe the number of people who showed up," Westport Rivers Vineyard manager Bill Russell said. "The carved pumpkins were outrageously wild."
And pretty creepy when you light them up!
Pumpkin pie anyone?  More photos.
<![if !vml]>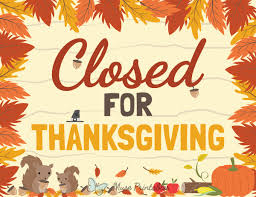 <![endif]>10/26/2014 – Westport's State Senator feted by investment capital advocacy group. Senator Michael J. Rodrigues (D-Westport) was honored yesterday with a Champion of Small Business award from the National Coalition for Capital.  Senator Rodrigues was recognized for his leadership with an award ceremony recently, after receiving the award initially in August. The Champion of Small Business Awards recognizes Senator Rodrigues for demonstrating leadership in supporting policies and initiatives designed to promote access to capital for small businesses and entrepreneurs, especially those in economically distressed communities. More…
10/24/2014 – Westport Selectmen probe inequities in property tax assessments.
With the Board of Assessors in-house cost benefit analysis currently underway, some of the town's selectmen felt the timing was right to ask the assessors some questions of their own.
<![if !vml]>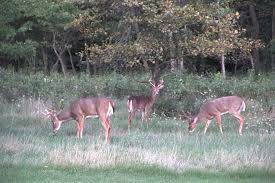 <![endif]>  <![if !vml]>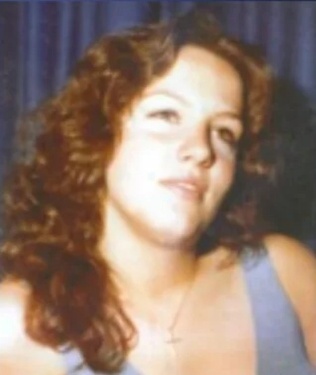 <![endif]>
Photos/EverythingWestport.com
Above left: Selectmen question Assessors over under-assessments of waterfront properties.  Right: Patrick Donovan, Regional Sales Manager for Vision Government Solutions speaks to Selectmen about his company's appraising policies.
"How can a house "be assessed at $800,000 when it's sold for $3 million, then valued at $1.5 million a year later?" Select Board Chair, Vieira asked, relaying questions from a conversation he had with a resident. He theorized that perhaps the problem lay in appearances, not practice. More…
10/24/2014 – Hey buddy, got a Loco foco? On this day in 1836 the <![if !vml]>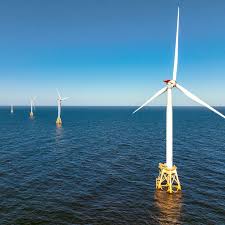 <![endif]>self-lighting matchstick was patented in the United States. In 1836, a patent was registered in the United States by a shoemaker with the name of Alonzo D Phillips (Springfield, Massachusetts) for the manufacturing of friction matches called 'Loco focos'.
A Loco-foco (supposed to mean 'self-lighting') was originally a self-igniting cigar patented in New York in 1834 (and probably the original exploding cigar). It then became applied to the Lucifer match. It was later applied to a political party, the Democrats, after an incident at a party meeting in 1835 at which opponents of the radical element within the party turned out the gas lights, but the radicals promptly produced candles which they lit with loco-focos.
The modern match, however, has a long history dating back to 1669. Click here to read about the linage of the common self-striking match. Who wudda thought?
10/23/2014 – Mobility mats matter for disabled, seniors and the young. Martin Costa grew up in Westport and loved to visit local beaches, which many say are the best on the southcoast.
"I am spinal cord injured and use a wheelchair as well as short leg braces and a cane to ambulate, but since my accident in 1985, I have never visited Westport beaches because of the poor accessibility conditions," the Westport campground owner and former DJ said.
All that will change soon, thanks to efforts of the town's Commission on Disability to make a local beach universally accessible through the installation of mobility, or access mats (portable pathways) that can be used by the elderly and disabled community, parents with strollers and families with young children.
<![if !vml]>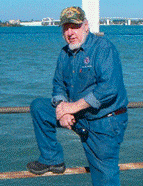 <![endif]>
Above: John Pelletier (left) talks with Elaine Ostroff and Ryan Mann about the ease of the use of the new mats obtained with CPA funds.
Universal accessibility is becoming very important, a top priority issue in many areas, according to the United Nations.
Town officials plan to install 189 feet of five-foot-wide beach "access mats" that will extend from the eastern edge of Beach Avenue by the Knubble to the ocean's high water mark.
A trial of the recently acquired access mats was performed this past Monday and "worked quite well" according to COD member John Pelletier.
But a plan before the Board of Selectmen championed by Selectman R. Michael Sullivan, the Buzzards Bay Coalition and several Acoaxet residents may hamper access to the Knubble to seniors and the disabled who like to view the beauty and serenity of the beach from their automobiles.  More with photos...
<![if !vml]>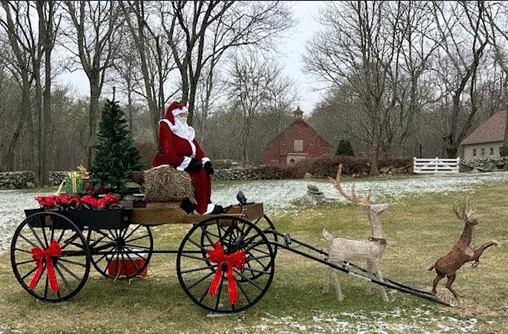 <![endif]>
Above: is this the future for Beach Avenue? It will be if a Memorandum of Understanding (MOU) between the town and an alliance of Acoaxet residents and abutters, WLCT, and the Buzzards Bay Coalition is approved by Selectmen and accepted at next spring's Annual Town Meeting.
10/22/2014 – New Bedford's Bob's Sea and Ski inducted into Special Olympics Hall of Fame. State Senator Michael Rodrigues joined Michelle Ann Pelletier Colberg, Bob Mercer, and Pamela Parent-Melanson as Bob's Sea and Ski was recognized and inducted into the Special Olympics Hall of Fame. In the 15 years that they've worked together, they have raised more than $300,000 for the Special Olympics of Massachusetts. <![if !vml]>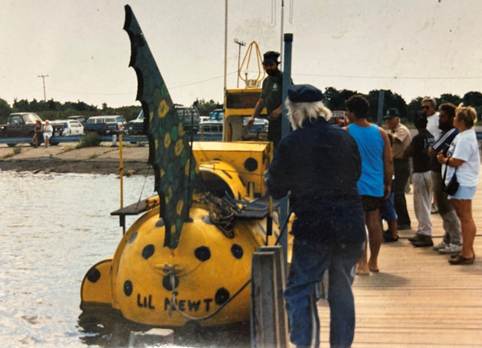 <![endif]>
"This is a cause that is near and dear to my heart, and being a part of the Hall of Fame induction was truly an honor," Senator Rodrigues said.
Every two years, Special Olympics Massachusetts recognizes the outstanding commitment of athletes, coaches, families, volunteers, law enforcement personnel, and corporate partners for their support. Nominees must have been involved with Special Olympics Massachusetts for at least five years. Submitted photo
10/20/2014 - Westport Selectmen met Monday at Town Hall starting at 6:00 p.m. Click here to review complete agenda including Town Administrator, Tim King's bi-weekly report.
10/20/2014 – If you row it, you tow it! Oarsmen (and women!) muscle the 32-foot Cornish Pilot Gig, Harmony, out of the water and up onto a trailer last Saturday afternoon after taking a risky row around Gooseberry Island despite high winds and even higher seas.
"Those are the conditions," said the boat's builder, owner and helmsman, Ben Booth, "when these pilot boats were sent out to guide incoming sailing vessels around the dangerous rocks during bad weather. It wasn't just a Sunday sail." More with photos later.
<![if !vml]>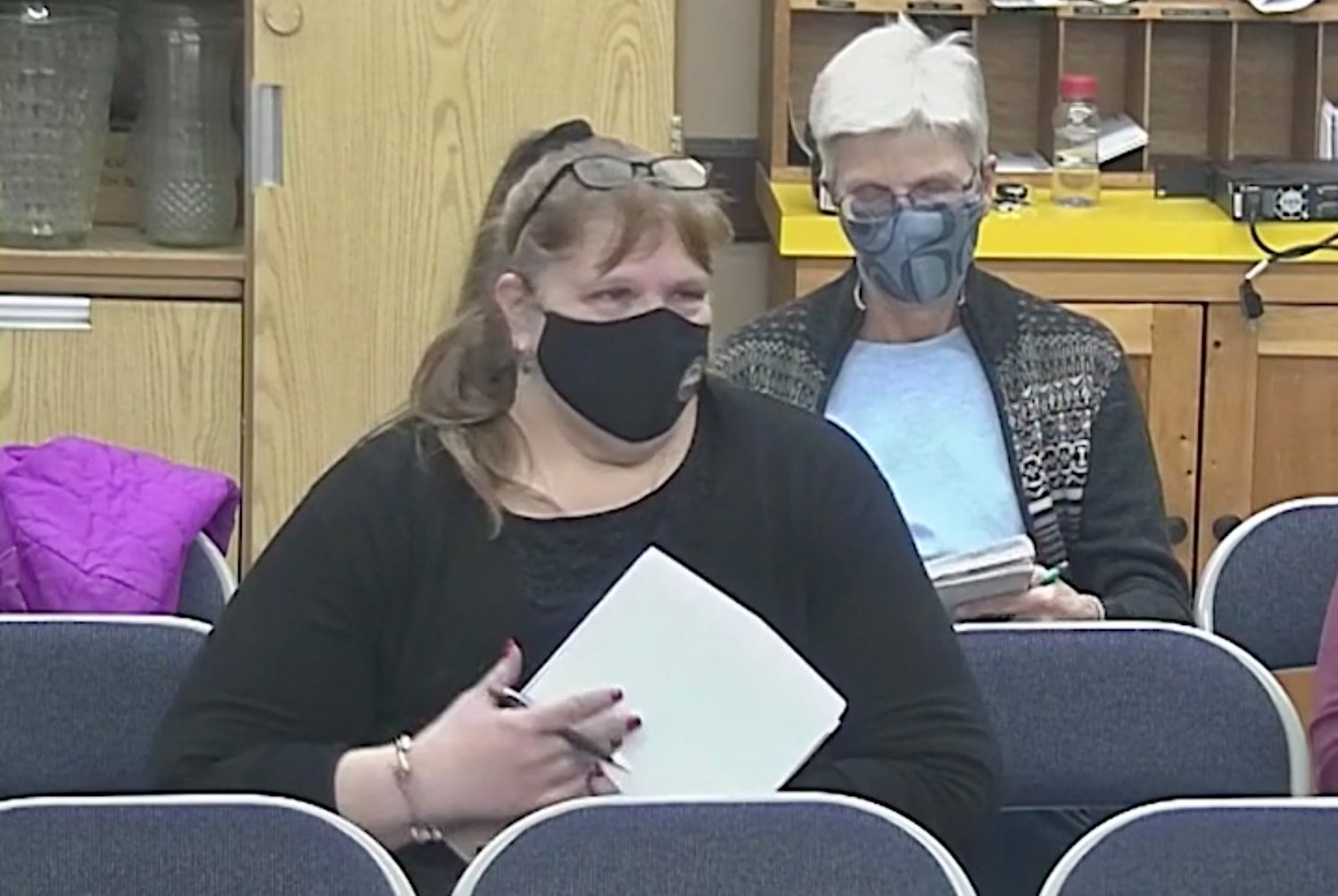 <![endif]>
Two pilot boats "conscripted" volunteers out into Buzzards Bay to demonstrate the craft's seaworthiness on Saturday during the Westport Fisherman's 5th Annual Classic Wooden Boat Exhibit at the historic Life Saving Station on Horseneck Point.
10/15/2014 - Southcoast Radiology and Imaging Services is offering free mammograms for uninsured individuals during National Breast Cancer Awareness Month in October. Screenings will be offered at all 12 Southcoast Breast Imaging Centers across the region.
Statistics show that one in eight women over the age of 40 will develop breast cancer. Since patients are less likely to experience symptoms during the early stage of breast cancer, when tumors are small and most treatable, early detection and regular screenings are a necessity to reduce advanced stage diagnosis and often improve treatment outcome. More...
10/15/2014 - Southcoast Health unveils new look and name for both the Southcoast Wellness Van and Southcoast Blood Mobile.
<![if !vml]>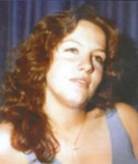 <![endif]>The Southcoast Wellness Van, formerly the Health Van, and the Southcoast Blood Mobile, formerly the Blood Donor Van, recently underwent complete external makeovers and name changes in line with Southcoast Health's mission to promote the optimal health and well-being of individuals in the communities it serves. More...
10/14/2014 10:20 a.m. – You're on the air with Lt. Brian Beaulieu! Westport firefighter Lt. Brian Beaulieu discusses home safety up front and personal with a WSAR home audience and talk show host Ric Oliveira at Your Healthy Home Expo held at White's of Westport over the weekend.
<![if !vml]>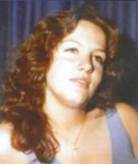 <![endif]>
With over 40 health conscious exhibitors, visitors experienced firsthand the latest technologies used to promote a healthy home. Over 40 local business and artisans demonstrated how they can contribute to your healthy home. Click here for a list of exhibitors.
<![if !vml]>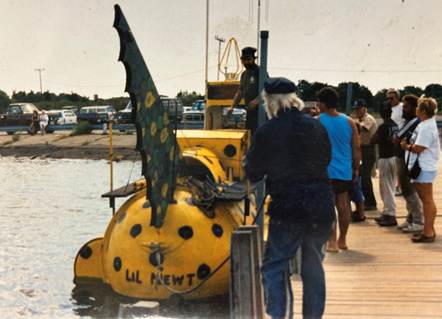 <![endif]><![if !vml]>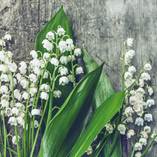 <![endif]>
Above, left: "Cyclone Cindy" Brunelle, Senior Mad Scientist, entertained the young and the not-so-young public with her "fun" science demonstrations. Right: a Tyler Well and Pump representative was on-hand to discuss potential water issues with wells and town water.
10/08/2014 – Never Forget. Westport's 9-11 steel memorial nears<![if !vml]>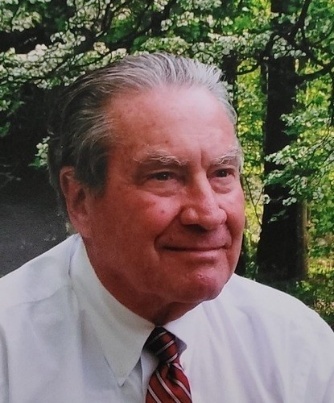 <![endif]> completion as Mr. Albanese and his son align the five granite stones with plaques into a perfect pentagon surrounding the twisted steel girder from the devastated World Trade Center.
Three generations of Albaneses have provided memorial stone products since 1954, and were a natural choice for this most revered monument to the men and women who lost their lives on that fateful day in September.
Westport Deputy Fire Chief, Sam Manley looks on.
Click here to view this and past Photos of the Week.
10/06/2014 – New Lyme Support Group starts in Rehoboth. The Bristol County, MA Lyme Support Group has officially started.
<![if !vml]>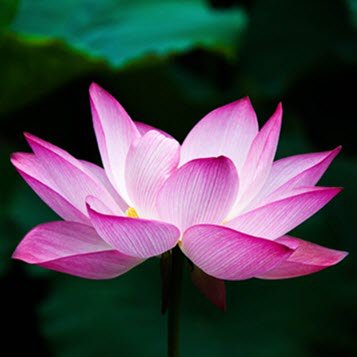 <![endif]> This Group provides support and networking opportunities to individuals affected directly and indirectly by Lyme and associated tick borne diseases. The Group strives to encourage awareness and prevention of Lyme and associated tick borne diseases through education and community involvement where appropriate.
Their first monthly meeting will be held on Thursday, October 9th from 6–8 p.m. at Goff Memorial Hall, 124 Bay State Road, Rehoboth, MA.
This meeting is free and open to all.
Please join them for one of their upcoming support group meetings from 6-8 p.m. on: 11/13/14, 12/11/14, 1/8/15, 2/12/15, 3/5/15, 4/2/15, 5/14/15, 6/11/15, 7/9/15, and 8/13/15.
Meeting dates subject to change based on Goff Memorial Hall's scheduling needs.
For more information you can visit the Bristol County, MA Lyme Support Group on Facebook, email Annie LaBrie at BCMLDSG@yahoo.com, or visit their website.
10/04/2014 – Come out, come out wherever you are. The search for eleven stolen Sailor's Valentines, burglarized from Marguerites Restaurant on Friday, August 15th, and the pursuit of their abductors has produced startling discoveries of drugs and weapons, but no artwork.
Artisan Barbara Chadwick, who created them "just wants them back."
On Wednesday, September 17th the police executed a search warrant at 230 Main Road, just south of the high school and discovered a enormous cache of nearly 300 firearms, some of them illegal, and many unlawful high-capacity gun magazines.
The home owner was charged with a host of gun charges including the possession of a covert weapon, two counts of possession of a short barrel rifle, possession of high capacity law enforcement restricted gun magazines, transferring/selling illegal high capacity gun magazines, and four counts of having an unsecured (loaded) fireman.
But the Valentines still remain to be recovered. More...
10/03/2014 – Artisan Fair a big hit at the Handy House! The first ever Artisan Fair last week at the Handy House drew multitudes of visitors who, for an hour or so, stepped back into an earlier time when skilled craftsmen and women produced most durable goods used or consumed in and around the local farmhouse.
Today, those goods are considered arts and crafts, and the people who make them are artisans!
Click here to view photo album of the Westport Historical Society's 1st annual Artisan Fair. Need Adobe Flash to view album? Click here.
<![if !vml]>

<![endif]>
<![if !vml]>

<![endif]>10/02/2014 - The Friends of the Westport Library (FOWL) October/December 2014 quarterly newsletter is now available and on-line.
To view other Westport organization's newsletters Click here.
10/02/2014 - COA Director, Christine Quinn announces her resignation. Quinn will leave this December 15th.
"Westport is a lovely community and they have a wonderful Council on Aging," Quinn told EverythingWestport in an interview.
The North Easton resident was appointed COA Director in April of 2013, replacing longtime Director Mary Ellen Gomes who retired.
"I want to explore other options," Quinn said. "Geriatrics has always been my calling, and I really like working directly with the elderly and disabled."
The Westport COA Director has a lot on her plate, overseeing a staff of 19 employees and growing, and 100 volunteers. Working at just 1 percent of the town's budget, but providing valuable services to 25 percent of the town's population, the COA is constantly scrabbling for grants and donations to fund their services for Westport's elderly.
Selectmen just approved a new part-time position, a Mealtime Site Coordinator, a unique and key position that oversees the complex, daytime nutrition requirements of the Center's Social Day Program seniors.
The new position, which used to be funded by Bristol Elder Services but no longer, will now be paid through a Senior Center revolving account at no cost to the town
Quinn advocates Aging in Place, seniors living where they have lived for years, not typically in health care environments or nursing homes, but by using products, services, and conveniences which allow them to remain home as their circumstances change.
"The ratio used to be 2–1 in nursing homes, but is now changing 2-1 in favor of the home of your choice, safely and independently as you get older," Quinn said. "This is the area in which I've been trained, and would like to work in; it's a life-long vocation."
<![if !vml]>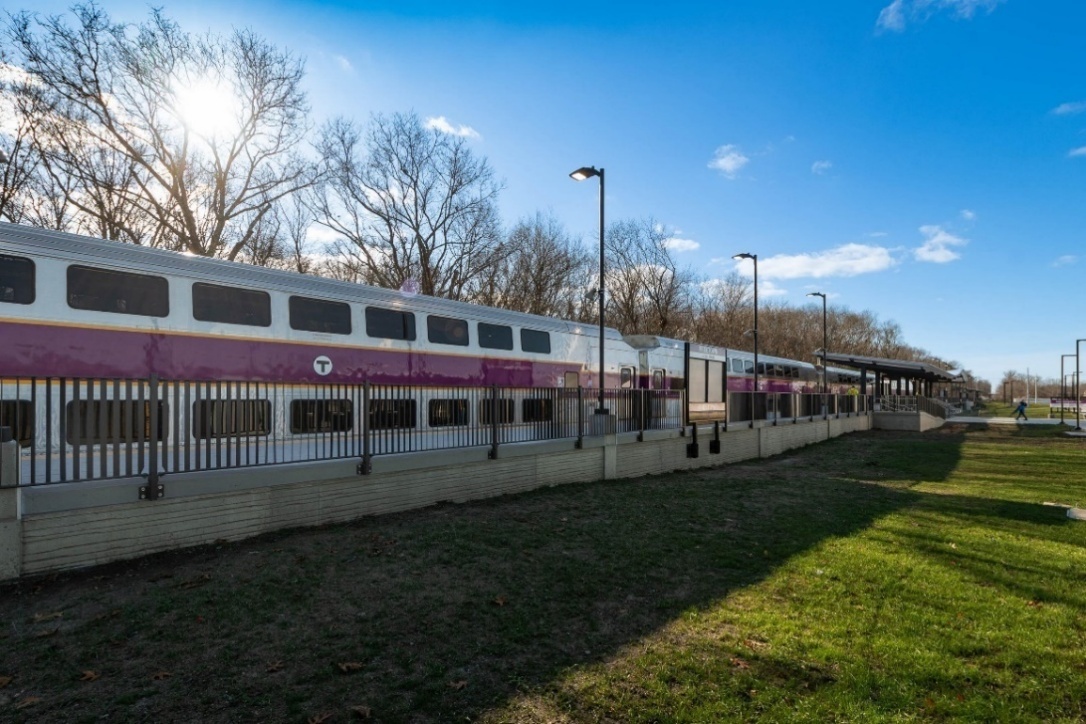 <![endif]>
Above: COA's Volunteer Coordinator, Susan Sharp (left) and Director, Christine Quinn take a moment out of their busy day to commune on the Senior Center's stylish back deck built by carpentry students from Diman Regional Vocational Technical High School.
09/30/2014 – Here's a shocker! With less than six weeks until the election, the race for the next governor of Massachusetts is now a dead heat, a Rasmussen Reports poll has found. Democratic Attorney General Martha Coakley and Republican Charlie Baker each have 42 percent support in the race to replace two-term Democratic Gov. Deval Patrick.
<![if !vml]>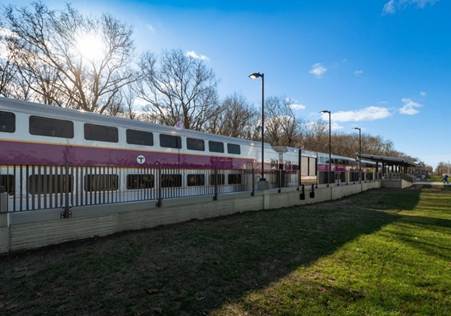 <![endif]>
Other recent polls have indicated that the race may be more open. A WBR/MassINC poll conducted September 16-21 gave Coakley a 10 point lead, while a Boston Globe poll conducted September 21-23 gave Baker a 2 point lead. More...
09/28/2014 – You've come a long way, baby – or have you! On this day in history, in <![if !vml]>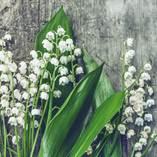 <![endif]>1904 a woman was placed under arrest for smoking a cigarette on New York's Fifth Avenue.
"You can't do that on Fifth Avenue," the arresting officer said.
Today, she would be arrested for smoking inside of Saks Fifth Avenue.
"You can't do that inside Saks Fifth Avenue," the arresting officer would say.
Yup, we've come a long way!
Inset: Early 20th century advertising poster in the Dennison Museum.
Read more from This Day in History.
09/26/2014 – Westport's Fuel Assistance Betterment Fund is running on fumes. A call has gone out for donations to support the Fuel Assistance Betterment Fund as it is almost depleted.
The long-standing town fund started with and is only supported by donations, and was not used for several years until recently, said the treasurer's office.
<![if !vml]>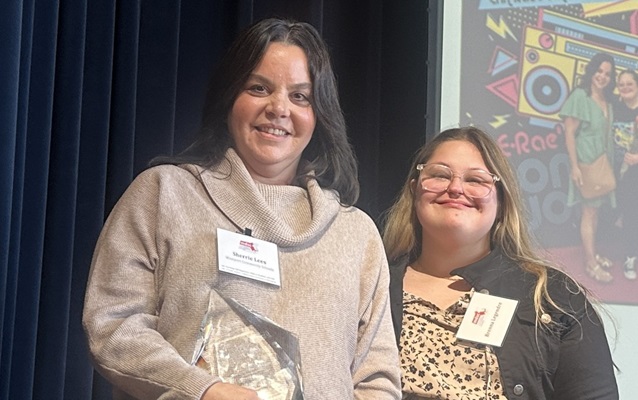 <![endif]>Rising fuel costs coupled with reduced funding from state programs like Citizens Energy Heat Assistance (which is closed for the 2014 heating season) are blamed for the situation.
Forecasters are calling for a severe winter.
"We recently paid for several deliveries out of the fund, and have only enough money for one more delivery," the treasurer's office reported.
Requests for assistance are initiated through the Council on Aging's outreach coordinator, Andrea Lemos.
Residents in need are referred to the Betterment Fund when they have exhausted all other forms of fuel assistance, said the COA outreach coordinator
If need is determined then a recipient will receive a one-time delivery of 100 gallons, according the treasurer's office.
Anyone wishing to donate to this fund may mail a check to the Town Clerk's Office, 816 Main Road, Westport, MA 02790. Donation checks should be made out to the Town of Westport, noting on the check that the money is to be used for the Fuel Assistance Betterment Fund.
Call the COA outreach coordinator at 508.636.1026 for more information on fuel assistance.
Visit the state's fuel assistance website.
09/25/2014 – Westport turns over a new Leaf! Selectmen at their Monday, September 22nd meeting unanimously approved the purchase of an all-electric car, the Leaf by Nissan, a project long promoted by Energy Committee member Tony Connors.
"The majority of the Energy Committee members felt the purchase would be a symbol to the community to encourage green energy projects" selectmen said.
The Leaf is certainly a lifestyle selection for energy conservation and carbon footprint advocates, but will its promise be a boon or a boondoggle for the town of Westport?  More...
09/25/2014 – Westport Council on Aging October newsletter, Evergreen is now available on-line. Click here to view the newsletters of this and other Westport organizations.
<![if !vml]>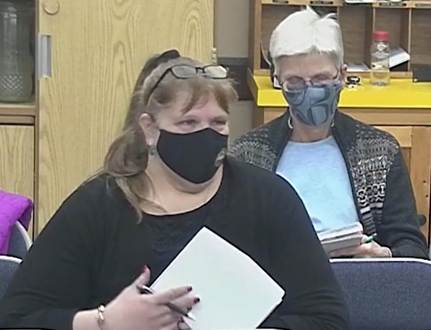 <![endif]>09/25/2014 – Selectmen designate September 25th as Ataxia Day in Westport. Joining Westport was Governor Devol Patrick who also declared September 25th as Ataxia Day.
International Ataxia Day was established in 2013.
Former selectman, Jim Coyne, who lost his beloved wife, Janet to Ataxia, championed the effort in Westport.
Ataxia is a group of degenerative neurological disorders characterized by impaired coordination of movement, vision, speech, hearing and other involuntary actions. In the US alone, over 150,000 people are affected by ataxia.
Above: Select board Chairman Tony Vieira congratulates Jim Coyne as Selectman Craig Dutra looks on. Photo/EverythingWestport.com
09/23/2014 – Westport Firefighters respond to house fire at 96 Charlotte White Road. An alert passerby probably saved a life yesterday and certainly limited damage to a Charlotte White Road <![if !vml]>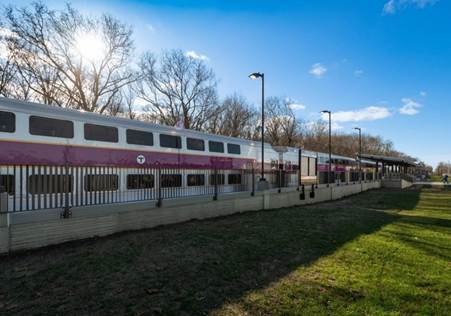 <![endif]>residence when they noticed smoke coming from the two-story wood frame house and alerted the property owner, Roger Chandanais, who was sleeping inside.
Westport apparatus arrived at 12:15 p.m. and found moderate smoke coming from the structure's back side. After confirming that everyone was out of the house, firefighters attacked the fire that was located in the first floor bathroom ceiling.
Because of the age of the building, firefighters had a difficult time extinguishing the blaze, which had extended up the exterior walls to the second floor, causing $150,000 in damage.
The fire was brought under control in approximately one hour.
An investigation of the fire found it originated in the bathroom ceiling near the exhaust fan, and was determined to be accidental. Due to the extensive damage to the house the Red Cross was called in to assist the owner.
Roger Chandanais recently lost his wife of many years, Regina, who passed away in July of this year.
Assisting Westport were firefighters from the Tiverton Fire Department and the Rehab Unit from the Fall River EMA. There were no reported injuries and firefighters remained on the scene until approximately 5:30 p.m. Photo by Captain Silvia, WFD
09/22/2014 – Row, row, row your boat - this week's Photo of the Week. Head of Westport resident and boat builder, Ben Booth encourages rowers to put their back into it as his 32' Cornish Pilot Gig heads south down the East Branch of the Westport River, completing a circuit run that started at Hix Bridge.
<![if !vml]>

<![endif]>
Booth, an accomplished racer, won the Blackburn Challenge, a 20+ mile open water circumnavigation of Cape Ann.
Booth's Pilot Gig, "Daharma Voyage," will compete in this week's Slocum Challenge Regatta on Saturday.
09/20/2014 – Letter to the editor: The other side to the Beach Avenue kerfuffle.  Westport resident and President of the Massachusetts Chapter of the Spinal Cord Society, Martin Costa spoke out by thanking all parties involved in making Beach Avenue accessible to Westport residents.
"I am spinal cord injured and use a wheelchair as well as short leg braces and a cane to ambulate, but since my accident in 1985, I have never visited Westport beaches because of the poor accessibility conditions," the campground owner and former DJ said.
"The hard work of several committees including the Beach Committee, Disabilities Committee, and especially Selectman Vieira who never gave up the fight, does not go unnoticed by me and many others who have been deprived of the pleasure that many Westporters take for granted... a day at our beautiful beaches."
<![if !vml]>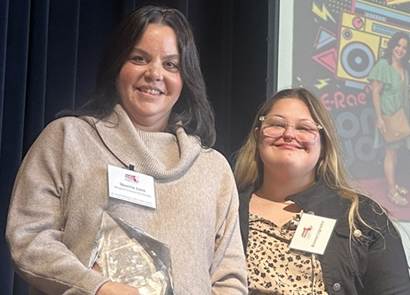 <![endif]>
Above and below: handicap access to Knubble Beach on Beach Avenue.
<![if !vml]>

<![endif]>
09/19/2014 – On this day in history in 1692, Giles Corey of Salem Massachusetts was pressed to death for standing mute and refusing to answer charges of witchcraft brought against him.
Stones were piled up on a plank laid over the prostrate Giles.
The stubborn farmer knew his life would be spared if he confessed, but his farm would be forfeited to the town.
Not wishing his family to be left penniless, the unfortunate Giles would only answer "more stones" when asked if he wished to confess while slowly being crushed.
He is the only person in America to have suffered this punishment.
Read more of This Day in History.
09/18/2014 – Westport Affordable Housing Trust Fund committee announces new Housing Funding Program.
The town's current Subsidized Housing Inventory is 3.5%, which means a shortage of 417 affordable housing units to meet the state's Chapter 40B 10% goal.
The Trust has announced the availability of a funding program to support the creation of affordable housing in the Town of Westport.  The Seed Housing Funding Program (SEED) seeks applications for funds from qualified project proponents to create multiple new affordable housing units in Westport, Massachusetts. Funding will be granted per affordable housing unit created. 
"Only proposals that contain at least 30% affordable dwelling units in the total project will be considered for funding." - Westport Affordable Housing Trust Fund Committee
Click here to learn more about obtaining funds and/or grants to develop affordable housing in Westport.
09/18/2014 – Westport State Senator Michael Rodrigues feted once again with legislative recognition. Last Friday, Senator Rodrigues was honored by the Massachusetts Correctional Officers with legislative recognition for his work on Beacon Hill in support of these hard-working men and women. Senator Rodrigues thanked the MCOFU "and all of our correctional officers for your tireless work!"
Christopher Murphy, a member of MCOFU, said "the Executive Board and Legislative Representative Chuck Dywer did an outstanding job by picking you!"
Congratulations Mike!
<![if !vml]>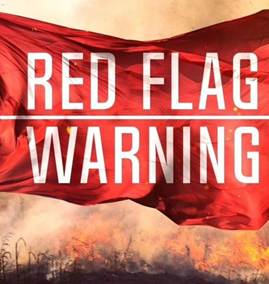 <![endif]>
09/15/2014 – 1938 hurricane walk teaches importance of conservation. "Wednesday, September 21, 1938 began clear and calm, but by mid-morning the weather had changed; the sky darkened, and the wind began to blow," Westport Land Conservation Trust Executive Director Ryan Mann told a group of over 100 listeners at a recent '38 Hurricane walk around Westport Harbor.
<![if !vml]>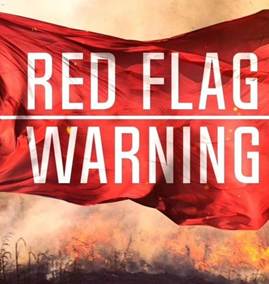 <![endif]>
Photo/Jason Protami – Dartmouth/Westport Chronicle
"Three houses stood where we are now, and by nightfall they were gone," he continued, gesturing towards the ocean from atop a big rock alongside Beach Avenue in Acoaxet. The shoreline then was almost 100 feet farther out than it is today, he told the crowd.  More...
09/12/2014 – Boring entrepreneurs need not apply!
Eight aspiring entrepreneurs trying to pry money from the cold, calculating hands of three "angel" investor groups, fought for funds for their businesses last night at SNEEF's Piranha Pond Pitch Party.
Emulating the popular television reality show, Shark Tank, selected area entrepreneurs presented startup plans for their business babies at the annual Piranha Pond Pitch Party, sponsored by the Southern New England Entrepreneurs Forum (SNEEF).
There were big winners, a few maybes, but some left empty-handed. More later.
<![if !vml]>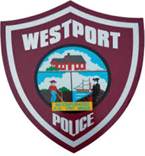 <![endif]>
Above: All-in! David Vogel of Beacon Angels and Mass Medical Angels (center), Mitch Sanders Angel Investor (2nd from left) and Jennifer Schwall of Cherrystone Angels had good feelings for Randy Nason's (2nd from right) Black Infusions, naturally infused, hand–crafted cordials made from black figs and black apricots. The liqueurs have no artificial flavors, no added flavors, and no coloring and are gluten free. The Boston-area startup got a big thumbs up from the panel of venture capitalists.
<![if !vml]>
<![endif]>
09/12/2014 – Nitwits at the Knubble. As if the controversy over opening Westport Harbor's Beach Avenue wasn't enough for area residents, sometime around September 2nd vandals spray-painted graffiti onto a rock outcropping on WLCT conservation beachfront at the popular visitor gathering point known as the Knubble.
Beach pass and handicap parking restrictions have been largely ignored, prompting Selectmen to seek volunteer parking monitors for issuing tickets to violators, a proposal that does not have the support of at least one Selectman and the Police Chief.
Should the town charge the elected Constables to enforce town beach parking restrictions? Maybe so, maybe so.
09/12/2014 – Westport Police, raiding a Westport home in search of <![if !vml]>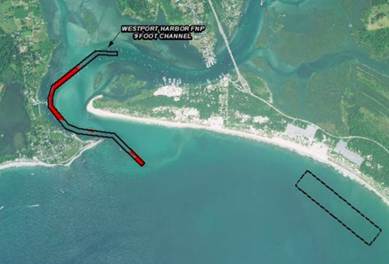 <![endif]>stolen art from a local restaurant, wound up finding drugs, guns, and a large amount of rifle ammunition.
Seizing on a tip, Westport police vehicles converged on an Old County Road residence in search of stolen Sailor's Valentines, but wound up instead discovering a large cache of guns, ammo, marijuana and Oxycodone pills.
A tip from two suspects arrested in that break-in led police to a house owned by Dwayne and Stephanie Hart.
The art collection, created by local artist Barbara Chadwick, is valued at over $15,000.
The Harts were arrested Tuesday after police executed a search warrant at their Old County Road home, located across the street from Westport Public Library and in a school zone.
It's Coakley against Baker for Governor!
09/09/2014 – Westport voters select Democrat Martha Coakley to run against Republican challenger Charles D. Baker for Governor.
<![if !vml]>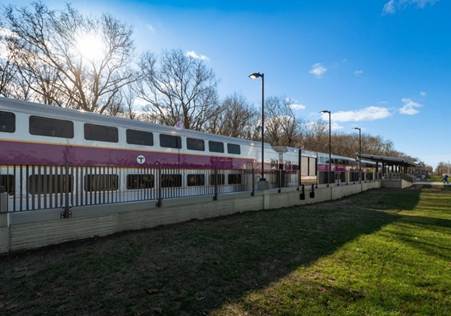 <![endif]>In a typical mid-term election only 14.12 percent of Westport's 11,494 registered voters cast ballots.
Following state polling trends, Westport Democrat ballots cast show 521 votes for Martha Coakley (Massachusetts Attorney General,) 446 for Steven Grossman, and 176 for Donald M. Berwick.
Republican voters chose Charles D. Baker (former CEO for Harvard Pilgrim Health,) over Mark R. Fisher, 222 to 202.
Both primaries for governor mirrored statewide results.
<![if !vml]>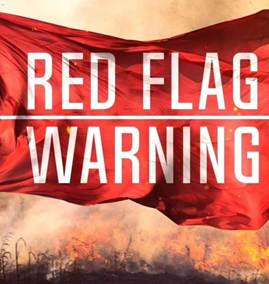 <![endif]>
Above: 9:05 p.m. Westport police officer Jeffrey Belyea delivers a precinct's results to Town Clerk Marlene Samson for tabulation and transmission to the State Board of Elections.
Westport Town Clerk Marlene Samson, after reviewing early morning ballots cast (27 by 9:00 a.m. at the Town Hall Annex) predicted an anemic 8 percent turnout; but a late surge in the early evening boosted the numbers to a little over 14 percent.
In other election results Republican voters choose Mark C. Alliegro for Representative in Congress to challenge uncontested Democratic incumbent William R. Keating.
And Democrat Deborah B. Goldberg got the nod by a substantial margin to run against Republican candidate for Treasurer, Michael J. Heffernan.
Several races were uncontested, and many Republican primary contests had no candidate at all.
Precinct 2 (Town Hall Annex) had the best turnout at 15.82 percent, and Precinct 4 (Briggs Road Fire Station) least with 12.86 percent.
Comedienne Joan Rivers funeral had a better turnout than the showing by Westport voters.
<![if !vml]>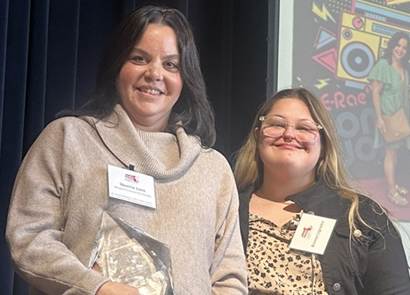 <![endif]>Westport's State Senator Michael Rodrigues and State Representative Paul Schmid were unopposed; so were our Representative in Congress Bill Keating, District Attorney Sam Sutter, and Bristol County's Register of Probate and County Treasurer.
Insert: Westport's State Representative, Paul Schmid casts an early morning ballot at the Town Hall Annex.
Oscar Ameringer, the German-American Socialist editor, author, and organizer from the late 1890s said, "Politics is the gentle art of getting votes from the poor and campaign funds from the rich, by promising to protect each from the other."
But Alan Keyes said, "The act of voting is one opportunity for us to remember that our whole way of life is predicated on the capacity of ordinary people to judge carefully and well."
Westport election results will be reported in detail tomorrow, Wednesday, September 10th.
Click here to view sample party ballots.
<![if !vml]>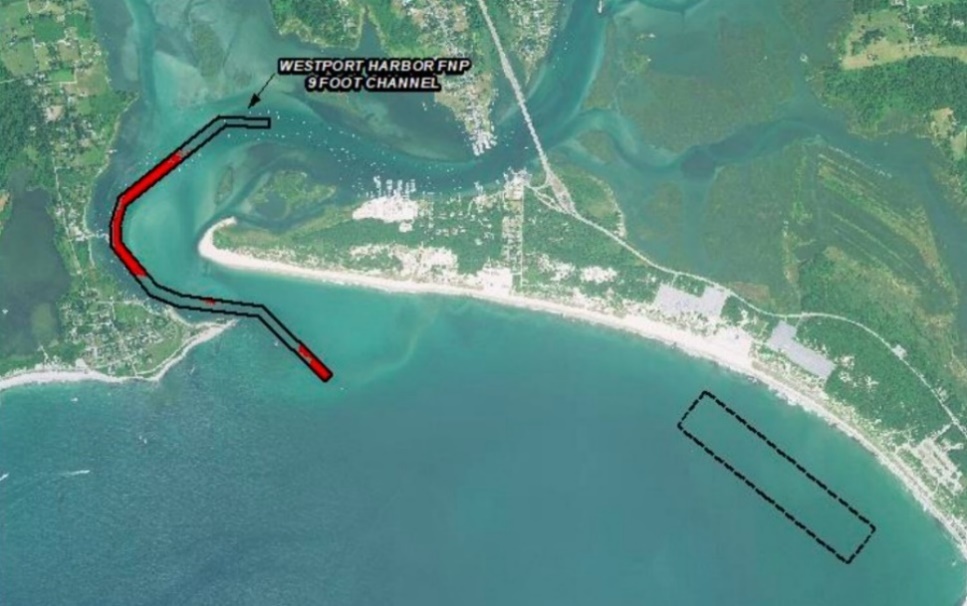 <![endif]>
Above: And when we got there, the polling places they were bare. Pundits predicted low voter turnout in this year's state primary.
09/07/2014 - 2014 Duck Derby winners are off to Hawaii with their prize quacker, Linny Cakes!
View video of the 11th Allens Pond Sanctuary's 2014 Duck Derby.
Click here for more photos and a list of all winners!
Linda Crossley, who hails from Fall River, was on a trip with her girlfriends in Atlantic City earlier this year when one mentioned the Allens Pond Duck Derby and its fantastic grand prize of dinner for two, anywhere in the world with 2 nights' lodging and round-trip airfare...and she thought "wow – that's nice."
<![if !vml]>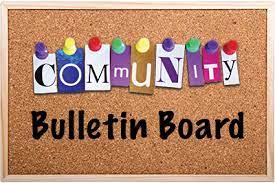 <![endif]>Fast forward to a summer lunch at the Bayside, where Malcolm Johnston and Michaela Kerxhalli-Kleinfield were selling duck entries for the Derby and Linda adopted two – one for her and her husband, Richard and one for her daughter.  She said she's never won anything and thought that a gift certificate to Peckham's Greenhouse would be nice.
Well, didn't she get the surprise of her life when Sanctuary Director Gina Purtell phoned to tell her she won first place!
09/04/2014 – Slow growth better than no growth? It was mostly good news heard by the Westport Economic Development Task Force at their August 28th meeting... yet another solar power producer is looking at land in town to site a two megawatt solar farm, and a meat processing plant is being proposed for another piece of property in the north end of town.
"We need to examine what we're doing here, and see if it's productive. I say it is not." – member Jack Baughan
With the lure of low property taxes and plenty of commercial and industrial sites available all around Westport, business owners are regularly coming to town to look at opportunities for doing business here, Economic Development Coordinator Michael P. Sullivan told the board.
But the very slow growth of new commercial ventures has some members seeking a new direction. More...
09/03/2014 – (Westport) Drift Road fender-bender sends one to hospital. Two vehicles collided just after 9:00 p.m. this Wednesday evening at the intersection of Drift Road and Sisson Farm Lane, sending the driver of a green passenger van to the hospital.
<![if !vml]>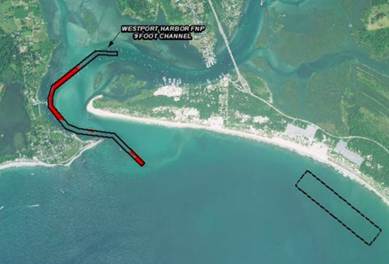 <![endif]>
According to those on the scene, a northbound, late model grey sedan was turning left onto Sisson Farm Lane when a passenger van, traveling in the same direction on Drift Road attempted to pass the sedan, struck it and, bouncing off to the left, took down a row of mailboxes before ending up in a wooded area on the west side of Drift Road.
The driver of the van was transported to the hospital by a Westport Fire Department ambulance with non-life-threatening injuries.
<![if !vml]>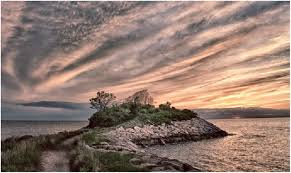 <![endif]>
According to observers the van was totaled.
<![if !vml]>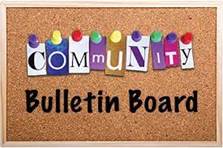 <![endif]>09/01/2014 – The Galley Grille at White's of Westport has reopened after extensive renovations closed the popular State Road eatery since July 7th.
The renovated restaurant brings a new and improved dining experience.
They are open daily for lunch and dinner, but unfortunately they are closed this Labor day.
All weekly specials, Wednesday trivia night, and Prime Rib nights were available during the renovations.
Follow them on Facebook or visit www.galleygrille.com.
09/01/2014 – Health Urgent Care Center to open in Wareham on September 2nd. New center offers walk-in visits for the public 7 days a week without an appointment.
Southcoast Health Urgent Care provides patients with convenient, quick treatment for minor illnesses and injuries, on their schedule, without waiting for an appointment.
Below: A ribbon-cutting ceremony was held at the new
Southcoast Health Urgent Care Center in Wareham.
<![if !vml]>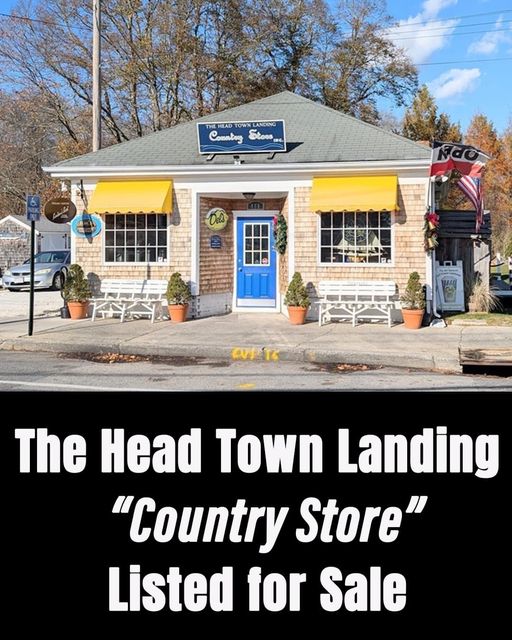 <![endif]>
"The Southcoast Urgent Care Center at Wareham Crossing will provide Wareham and the surrounding communities with a new, convenient way to access the high quality care that we at Southcoast are proud to deliver," said Keith A. Hovan, President and CEO of Southcoast Health. "With an expanding roster of skilled physicians and other medical professionals, under the fine direction of Dr. Pamela L. Spatz,
"From our experience in Fairhaven, where last August we cut the ribbon on Southcoast's first Urgent Care Center, we know there is a need for immediate, high-quality care when patients have not-quite-an-emergency, and a primary care doctor is not available," said Pamela L. Spatz, MD, Medical Director, Southcoast Health Urgent Care.
08/30/2014 – The humane side of the Beach Avenue controversy has largely been overlooked, according to Westport's Commission on Disability.
The bickering over Beach Avenue pushes to the side the real opportunity Westport has in giving the town's seniors and persons with handicaps access to coastal area most would consider to be the jewel in the crown of Westport beaches.
John Pelletier, a Tickle Road resident, and George Norton, a 70-year-old Vietnam veteran amputee and Director of the New England Chapter of Paralyzed Veterans of America, visited the Knubble Friday to witness the installation of the new handicapped parking signage installed by the town's Highway Department.
The handicapped parking spaces now give persons with disabilities easy access to the prettiest beachfront spot on the SouthCoast.
"We'll be down here a lot," said Pelletier who was accompanied by wife Mary.
Pelletier, a Commission on Disability member, was injured in a hunting accident 10 years ago.
<![if !vml]>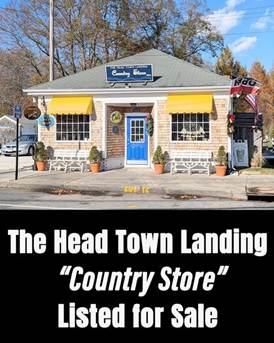 <![endif]>
Above, from the left: John Pelletier, Mary Pelletier, George Norton, and Jeff Bull of Westport's Beach Committee. Bull demonstrated the principle of using Mobi-Mats (simulated with plasticor corrugated board) that will easily allow wheelchair access to the Knubble's beach area.
The State's Department of Environmental Protection issued a "cease and desist order" last week against any further maintenance to Beach Avenue - work the Highway Department was doing to improve the stability of the handicapped parking spaces at the Knubble.
More with photos...
08/27/2014 – Photo of the Week. Highway Surveyor Chris <![if !vml]>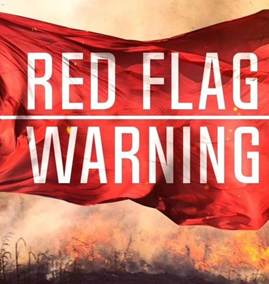 <![endif]>Gonsalves and department employee Tony Medeiros screed the finishing touches on the poured concrete platform that will support the polished granite stone and monument makers for the 9-11 steel memorial at the Hixsbridge Fire Station.
Donations are paying the cost of WTC memorial.
Click here to read about the arrival of the steel I-beam relic.
View this hi-res photo and others in our Photo of the Week album.
08/27/2014 – Breaking rock at the town yard. Haunting memories of 1800's chain gangs come to mind as Westport's Highway Department starts breaking down a mountain of stone rubble, road sweepings and construction debris that has built up over the years at the town yard.
<![if !vml]>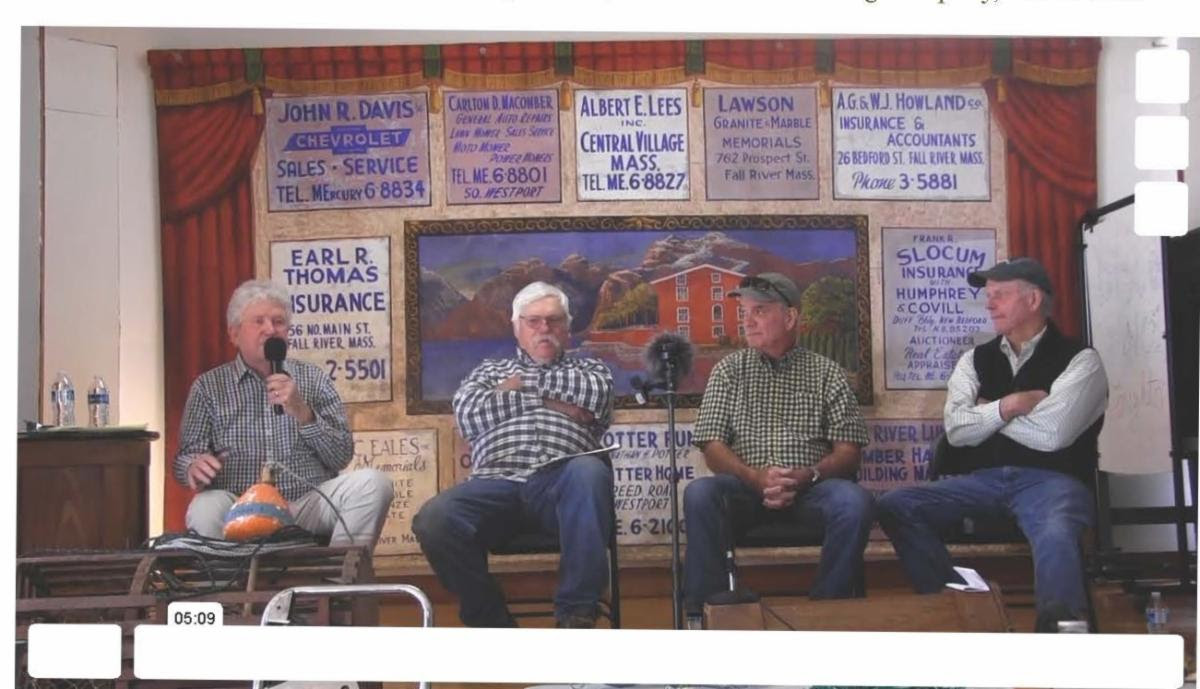 <![endif]>
And not a single shovel, pickaxe, sledgehammer or wheelbarrow is being used.
And inmates are out of the question!
A.J. Potter's mobile crushing division has been called in to attack the mountain with earth movers, rock crushers and conveyor systems, and break down 1000 cubic yards of debris into loom, pea stone and gravel, suitable for future road construction and repair, stormwater runoff, and other landscaping projects.
"We're saving thousands of dollars by not having to buy this material," Highway Surveyor Chris Gonsalves said. "And we need to recycle this rubble for the space it takes up." 
<![if !vml]>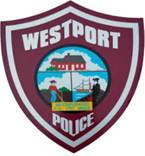 <![endif]>
08/26/2014 –Westport Selectmen recognize Richard Lafrance and the Hampton Inn's 25th anniversary.
The town's largest employer, Lafrance Hospital Group has "contributed millions in payroll taxes, meals and hospitality taxes, as well as benevolent and charitable support that have greatly benefitted Westport and its residents," select board Chairman Antone Vieira said during the presentation. Story will be updated later.
<![if !vml]>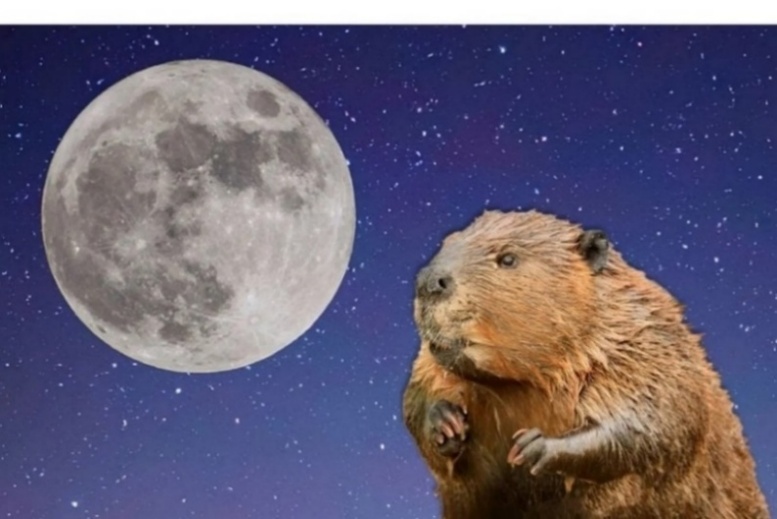 <![endif]>
Above: from the left, Selectmen Steven Ouellette, Vice Chairman Richard Spirlet, Richard Lafrance, Chairman Antone Vieira, and R. Michael Sullivan. Town Administrator Tim King (right) looks on.
08/25/2014 – Happy 25th Hampton! On Monday, August 18th Lafrance Hospitality Company and Hampton Inn Fall River/Westport celebrated the hotel's 25th anniversary with food, fun, and friends. Past and current employees were honored for their dedication to the success of the hotel, including a General Manager and two housekeepers who have been with the hotel since day 1.
It's estimated that the two housekeepers have changed nearly 170,000 beds each during their tenure with the company!
CEO Richard Lafrance thanked everyone who stopped by to celebrate with them.
<![if !vml]>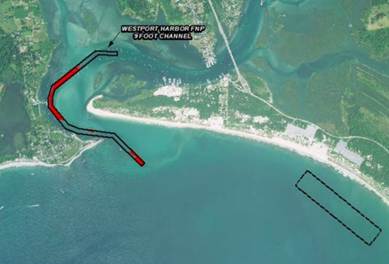 <![endif]>
Select board Chairman, Tony Vieira and Vice Chairman Richard Spirlet were on hand to congratulate Richard and his family's milestone, and will recognize Lafrance at tonight's Selectmen's meeting.
Click here to view 18 photos.
08/25/2014 – Baseball hats off to Westport's 1964 Little League state champions! And speaking of anniversary's and citations, Selectmen at their last meeting feted several members of the town's 1964 Little league tournament team on their winning season's 50th anniversary.
<![if !vml]>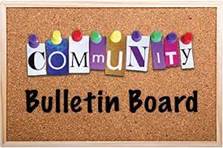 <![endif]>
Above: select board chair Tony Vieira reminisces with Tom Hancock (far left) and members of the 1964 state tournament team.
Half a century ago, 15 all-stars from Westport's inaugural, official Little League season took on all comers to win the state championship.
Westport resident Tom Hancock, choking up at times, relived the memories of that Cinderella season. More with photos. 
08/24/2014 – The Westport Farmer's Market will continue for six more weeks!
But the all-volunteer Youth Corps crew's tenure is done.
They will be missed.
"Sad to say that the summer season is flying by, and is ending for the Youth Corps team. Some of the crew are heading off to college next week, and others will be returning to high school," Farm Manager Steve Connors said.
<![if !vml]>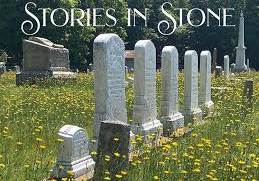 <![endif]>View video of the tenth Westport Town Farm Farmer's Market with the Spindle Rock River Rats!
View video of a day in July, 2014 at the Westport Town Farm Farmer's Market with Alpaca shearing demonstration and Dan the Pickle Man!
"The volunteers may be gone but don't forget the Farmers Market; every week there is something new and different. And all the summer fruits and vegetables are abundant now," Connors said.
"It has been a great season and we'll miss the daily routine of work in the gardens at Town Farm and Cornell.  A few of the locals will be returning occasionally to help out at our events and the remaining Farmers Markets," Connors said.
<![if !vml]>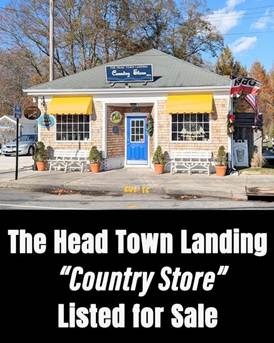 <![endif]>
Above: Youth Corp members have been a huge help at the Westport Town Farm's farmer's market, directing traffic, working in the gardens, and tending and harvesting the vegetables with deliveries to the Westport Food Pantry. Submitted photo.
<![if !vml]>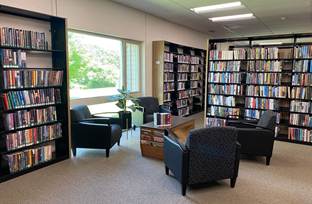 <![endif]>
Above: Scott Peets of Dartmouth is new to the Farmers Market providing farm fresh eggs. "One day it hit me, I wanted to start a farm. Here we are on our journey to providing quality nutrient dense food in a sustainable manner to our local community," Peets said. photo/EverythingWestport.com
Farmers Market at the Town Farm – every Saturday from, 8:30 a.m. to 1:00 p.m. 830 Drift Road, Westport. Call 508.636.4693 x103 for more information and events schedule.
08/24/2014 – SouthCoast Arts and Cultural Community to get boost from State Grants.
Westport Cultural Council will pocket a 'local cultural council program <![if !vml]>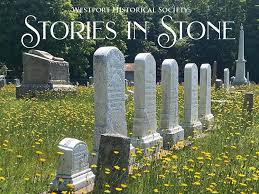 <![endif]>allocation' of $4,300; Westport River Watershed Alliance recipient of a $5,800 'direct grant.'
The SouthCoast legislative delegation announced today that the Massachusetts Cultural Council (MCC) has awarded grants totaling $97,530 to cultural organizations and local cultural councils in Fall River, Freetown, Lakeville, Rochester, Somerset, Swansea, and Westport.
"The MCC does a great job promoting arts and culture throughout Massachusetts and the SouthCoast. The arts are an integral part of the overall economy as well as the quality of life for our residents. I'm happy to support and thanks to the MCC," Westport State Representative Paul Schmid said when announcing the grants. More.
08/23/2014 – Reward of up to $5000 offered for return of stolen Westport art. A thief broke into a Westport restaurant on Friday, August 15th, and made off with eleven art pieces valued at more than $15,000.
Westport police announced the theft Monday.
The artwork, sailors' valentines created by local artisan Barbara Chadwick, was on display on the walls of Marguerite's Restaurant at 778 Main Road in Westport.
Apparently the thief or thieves weren't hungry as they took nothing else.
Police are seeking any information possible about the crime or the location of the stolen art collection.
Local artisan, Barbara Chadwick, has been creating the valentines for years, and has appeared in many art exhibition and sales events in the local area.
<![if !vml]>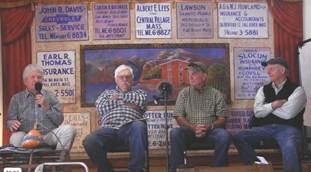 <![endif]>
Above: Local artisan Barbara Chadwick during a SouthCoast Artists Tour demonstrating how to create a sailors' valentine.  Chadwick said she had hoped it was a joke when Marguerites' owner called to tell her of the theft.
Sailors' valentines were made in Barbados between 1830 and 1880 by the natives and sold to English and American sailors. This was a port of call for the ships coming home. The sailors bought these souvenirs as tokens of love to their wives or girlfriends.
Her collection was being displayed at the restaurant and was the subject of a recent article in a New Bedford paper.
The Chadwick family has offered a reward up to $5,000 for information that leads to the arrest and conviction of the suspect(s).
Westport Detective Ryan Nickelson said he believes the thieves are hoping to sell the artwork, passing the valentines off as antiques.
Anyone with information is asked to contact Westport Police at 508.636.1122 or Detective Ryan Nickelson at 774.264.5174 who is leading the investigation.
The 84-year-old Chadwick said she started making the valentines as a hobby.
"Each piece takes more than 100 hours to create," she said.
"We are hoping that if we get the information out there, dealers will know what they are looking at and will give us the information we need to get them back to their owner," Detective Nickelson said.
08/23/2014 – Men are from Mars and Women are from Venus... at least that's what we've been told most of our lives.
<![if !vml]>

<![endif]>But do you know the top ten things that make men and women more confident?
This surprising survey revealed some things we already knew, and definitely some things we didn't!
For example, the number one confidence builder for men was, get this, a sunny day (for women this was number two!)
And for women...a great new haircut; for men number 2 was a fresh shave.
Number 10 on the list for men (for women this was 12) was... asking someone on a date, and getting an immediate and enthusiastic "yes".
A sunny day over a hot date?
Well, that's what the survey said. Click here for all ten.
08/22/2014 – Westport Board of Health issues EEE Virus warning.
Testing in Westport by the Massachusetts Arbovirus Surveillance program has found a positive mosquito result for the EEE Virus.
Testing in Westport by the Massachusetts Arbovirus Surveillance program has found a positive mosquito result for the EEE Virus. The mosquito species found is Culiseta melanura which feeds almost exclusively on birds.
<![if !vml]>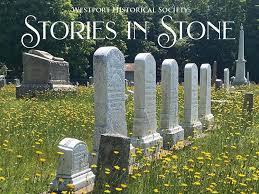 <![endif]>The Massachusetts Department of Agricultural Resources (MDAR) and the Massachusetts Department of Public Health (MDPH) recommend that you take steps this mosquito season to protect your animals and yourself from West Nile Virus (WNV) and Eastern Equine Encephalitis (EEE). Read more....
08/22/2014 – Westport Harbor gets a striping! Harbor residents woke up this morning to the welcome sight of painted lines clearly marking the center and sides of most of the roads in the Harbor area.
It was a long time in the coming.
Hi-Way Safety Systems out of Rockland, MA did a professional job of laying down road travel lanes and fog lines last night between 8:00 p.m. and midnight.
<![if !vml]>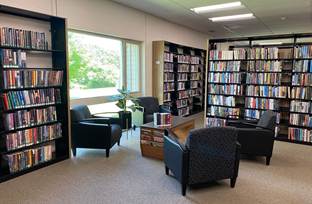 <![endif]>
Above: Atlantic Avenue looking east at the Elephant Rock Beach Club is clearly marker, allowing nighttime motorists better visibility of the roadway on those misty, foggy nights so prevalent at the Harbor.
"We previously used our frontend loader to remove the sand from the sides of Atlantic Avenue," said Highway Surveyor, Chris Gonsalves. "Our new street sweeper then quickly cleaned off the pavement, clearing the way for Hi-Way Safety to paint the lines on Atlantic as well as Old Harbor Road, River Road, Acoaxet and Howland Roads and some side streets like Prospect Avenue and Cross Road," Gonsalves said.
"The residents had been requesting this for some time, but we had to wait for the new sweeper and money from the WRRP to move forward with the striping."
The 2014 Pothole and Winter Rapid Recovery Program helped support and accelerate the repair of potholes and other damage caused by the severe winter weather.
The roads were painted with a water-based latex paint, a product that should last "three to five years, depending on the asphalt surfaces," Gonsalves said.
08/21/2014 – It is National Senior Citizen's Day. So, hug a senior today!
It shouldn't be hard to find one.
30% of Westport's population is aged 55 or older.
Westport seniors have raised their children, supported our schools and paid their taxes.
And many seniors are the heart of the town's volunteerism efforts.
The Westport Council on Aging celebrated seniors at their annual Magnolia Night on Tuesday, August 12th. See photos.
<![if !vml]>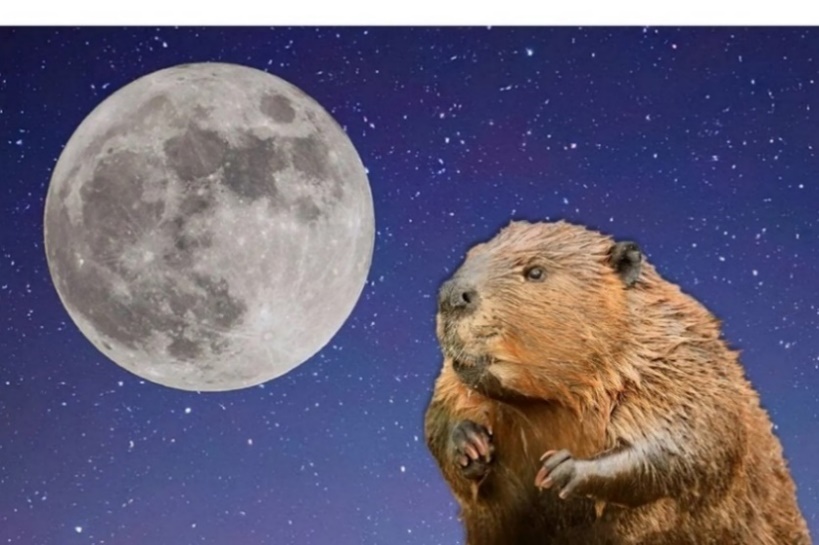 <![endif]>
Above: Westport seniors enjoyed fast food and even faster cars at the annual Magnolia Day family picnic event at the Westport Council on Aging, 75 Reed Road. The event features the Cajun band 'Magnolia.'
Some people celebrate Senior Citizens Day on August 14th as it was the day past US president Franklin Roosevelt signed the Social Security Act in 1935. However, in 1988 Ronald Reagan, who was the US president at the time, declared August 21st to be National Senior Citizens Day.
This observance was established in honor of senior citizens in the US who made positive contributions in their communities. The day was also created to bring awareness of social, health, and economic issues that affect senior citizens.
<![if !vml]>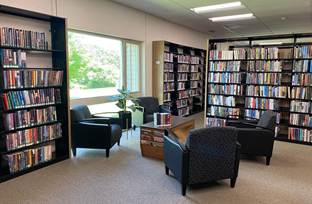 <![endif]>
<![if !vml]>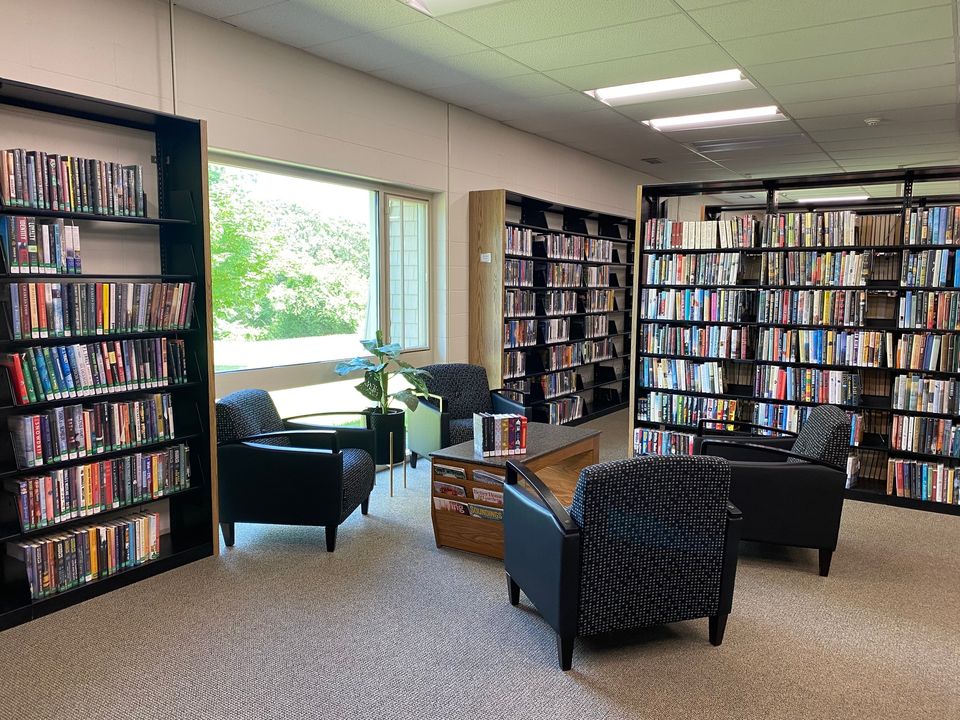 <![endif]>
Top: Magnolia Night had more classic cars in attendance than any other previous year.  Bottom: guests kicked up their heels to the searing tunes of the Cajun band "Magnolia."
08/19/2014 – Westport takes hit in unemployment numbers, according to the figures released today by the Massachusetts Executive Office of Labor and Workforce Development.
Westport's rate moved from 6.6 percent in June to 7.2 percent in July.
But we are not alone.
According to the press release, Fall River's unemployment increased from 9.3 percent in June to 10.1 percent in July; Freetown's rate went from 5.8 percent in June to 6.8 percent; Somerset's rate increased from 6.3 percent to 7.7 percent; and Swansea's rate went from 6.8 percent to 7.6 percent.
Other cities in the region did just as poorly with New Bedford coming in at 10.5 percent in July following a 10 percent rate in June, and Taunton's rate moved to 7 percent after posting a 6.3 percent rate in June.
<![if !vml]>
<![endif]>08/17/2014 – It doesn't take a special day to appreciate a Veteran. But it sure goes a long when you do.
VFW Post # 8502, 843 State Road was the site of a family day event Saturday to thank all Veterans for their service, celebrate with them a family day of fun and comradery, and to remind them they are not forgotten.
"The non-stop entertainment was unbelievably talented, the food was delicious, and all the volunteers in booths, parking lot and elsewhere were extremely hard working and helpful to guests," Captain Daryl Gonyon, USAF Ret. Vietnam veteran said.
<![if !vml]>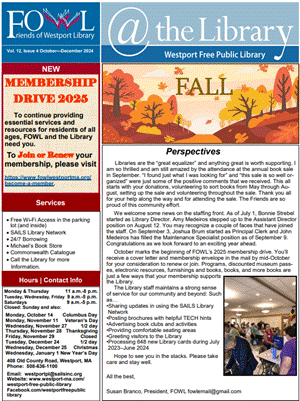 <![endif]>
08/16/2014 – Linda Crossley's duck, Linny Cakes, takes the 11th Running of the Ducks at South Dartmouth's Barney's Joy.
Allens Pond Sanctuary really should give a consolation prize for the most curious name these duck handlers give their entrants!
The Fall River resident now has two difficult decisions to make; where in the world she will have dinner for two, and more importantly, who with!
The Grand Prize winner won dinner for two, anywhere in the world, including transportation and two-nights lodging when her duck, Linny Cakes, stayed the course, holding back a field of 5778 bright yellow rubber ducks to take top honors.
Above: The quirky quackers break from the gate in the 11th running of Allens Pond Duck Derby.
At exactly 10:36 a.m. duck number 4897 now known to be Linny Cakes, crossed the finish line well ahead of the flock.
Duck Number 4897 was never challenged in the 1.1 furlong race at Barney's Joy.
A strong west wind and incoming tide propelled the competitors to record times, with nary a duck missing the capture booms at the race's end.
"We're 30 ducks shy of a record," bubbled Gina Purtell, Allens Pond Sanctuary Director. "It was great day for our Duck Derby, and I'm so excited!"
As well she should be as the decade-old fundraiser brings in thousands of dollars each year to assist the conservation and protection efforts of this local Audubon sanctuary.
And it was great weather for ducks, what with clear skies and balmy temperatures. Race conditions were perfect.
View video of the 11th Allens Pond Sanctuary's 2014 Duck Derby.
<![if !vml]>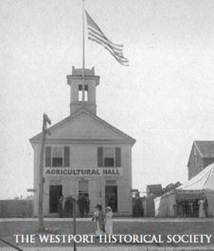 <![endif]>
Above: Dashing Ducky Linny Cakes is plucked from the fray at the finish line, winning Fall River resident, Linda Crossley, a Dinner for two anywhere in the world.
Click here for more photos and a list of all winners!
East Beach Road paved!
08/15/2014 – Remember this? Thursday, September 1, 2011.
<![if !vml]>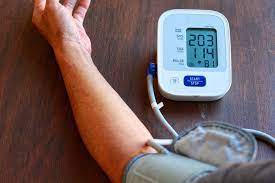 <![endif]>
Sub-tropical storm Sandy further destroyed East Beach Road, taking an additional 400 feet of paved surface, forcing town and state officials to finally discuss programs needed to protect the federally-assisted evacuation route against further destruction.
Finally we now have this – but how long will it last?
<![if !vml]>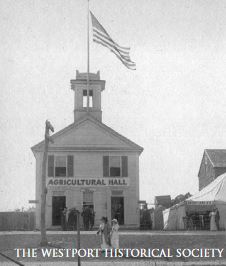 <![endif]>
Finally, after almost three years from the day tropical storm Sandy destroyed it, 290 degree asphalt mix was laid down yesterday on East Beach Road by crews from Rhode Island's Narragansett Improvement Corporation. The long overdue shoreline road repair was thwarted by political indecision, a bureaucratic DEP, and a failed application of reconstituted asphalt and cobble that left the troubled road impassable last winter. More later.
08/14/2014 – And trucks are rolling, finally, on Beach Avenue. Politics gave way to practicality Thursday when the controversial beachfront way was resurfaced with road-base gravel along a 24 foot swath from Acoaxet Road to the intersection of Town Way.
The price paid was for easy access to Westport's prized and most pristine town-owned beach for seniors and persons with disabilities.
<![if !vml]>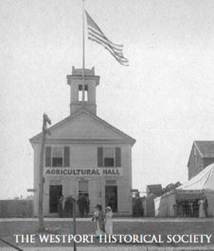 <![endif]>
Riverview Drive gets its mojo back.
"We just sucked it up," said one resident when asked about her road finally being paved. "I'm just very happy it's finished," a sentiment echoed by another Riverview Drive resident out for a walk.
<![if !vml]>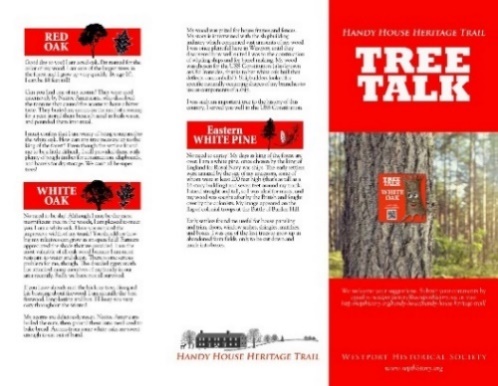 <![endif]>
"I'm really happy. It was frustrating, and the politics were frustrating. But Dick Spirlet and Tony Vieira (selectmen) were very nice in getting this job done, as was Chris (Gonsalves – Highway Surveyor.)
More later.
08/13/2014 – East Beach Road under attack once again! Less than a day away from asphalt paving, East Beach Road was assaulted by high winds and heavy surf from a strong storm surge driven by 30+ knot south winds.
The road less traveled (lately) just can't seem to catch a break.
Highway Department employees and anxious seasonal residents who own campers on the embattled road kept a watchful eye as pounding waves from 4 to 5' seas in Buzzards Bay threatened to break through the fragile shore road during the morning's high tide.
<![if !vml]>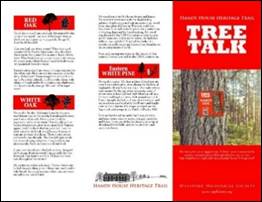 <![endif]>
Above: Highway Surveyor Chris Gonsalves takes photos of the storm surge this morning at East Beach. Most officials agree we're one bad storm away from another washout on the embattled shore road.
A crew from Rhode Island's Narragansett Improvement Corporation had wrapped up the scraping and road base preparation last Friday, and planned to start paving on Tuesday.
Many southside, seasonal residents are living on the edge where the next bad storm may wipe out the rest of their remaining shoreline lots.
Is it time for the sometimes backwards, always bureaucratic Department of Environmental Protection to change its idealistic approach to seashore conservation in favor of public safety, and allow the installation of an armored revetment to protect the emergency evacuation route road?
Many town officials, East Beach residents and businesses certain think so. 
More with photos and video...
08/13/2014 – WRWA is recipient of $7,284 donation from GTCC which spells GREAT! The Greater Tiverton Community Chorus celebrated a most successful spring season with their Water Music Concerts, a benefit series performed to support the Westport River Watershed Alliance and The Nature Conservancy of Rhode Island in their work for water conservation in southern New England. The chorus performed three April concerts in Tiverton, Portsmouth and Westport.
<![if !vml]>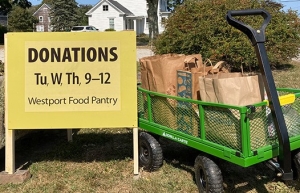 <![endif]>
Above: On Saturday, July 26th, outgoing chorus president Buzz Brownlee presented checks splitting $14,566.95 to John Berg, Sakonnet Landscape Manager, The Nature Conservancy of Rhode Island; Curt Freese, interim executive, Westport River Watershed Alliance; and Tom Schmitt, president of WRWA. More...
08/11/2014 – Super sunset upstages supermoon spectacle.
A large crowd gathered at Gooseberry Island last evening and there wasn't a parking spot to be found as scores of spectators awaited the stage-east appearance of this summer's second of three "supermoons." But a spectacular western sunset stole the show.
<![if !vml]>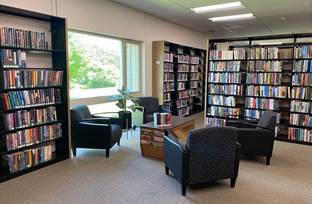 <![endif]>
The supermoon's debut was hampered by a low-lying, foggy horizon, and the dramatic size of the moon when seen rising from the sea was obscured by the mist.
Still, a spectacularly large, bright moon levitating above the Elizabeth Islands in Buzzards Bay isn't to be sneered at.
<![if !vml]>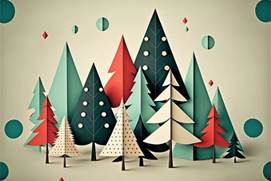 <![endif]>
Of this summer's trio of supermoons, the one rising this month is the brightest, according to the Washington Post.
The Perseid Meteor Shower will also be starring in the heavens and will peak between August 11th and 13th.
"The Perseid meteor shower is known as one of the best meteor showers to observe, producing fast and bright meteors that frequently leave trains, but in August, a nearly full moon will upstage the show," NASA says.
However, a spectacular sunset beat the meteor shower to it.
Supermoons appear to be about 14 percent bigger and around 30 percent brighter than normal because they are closer to the earth (perigee.) And because this August 10th supermoon will be the closest to the Earth, it was expected to be the brightest of the summer's trilogy.
Earth's lunar satellite is about 221,765 miles from the earth at perigee (supermoon), with an average annual distance of about 238,857 miles.
Click here for photos and video of the 'Drama at Gooseberry Island'. All the actors came in on cue that night in March 19th of 2011 to produce a stunning perigee moon: magnificent sunset, clear skies, full moon, and the closest the Earth's largest satellite has been to our world since March of 1993.
08/10/2014 – Going once, going twice... how about going for the umpteenth time as the Westport River Watershed Alliance took advantage of a pristine harbor property to host their perennial Beyond the Sea Summer Gala Fundraiser.
<![if !vml]>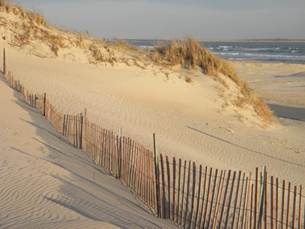 <![endif]>
Above: New this year. Honorary auctioneer Stephen Fletcher took to the gavel and sacheted guests through several high-priced items all for the benefit of the proactive water conservation and preservation group.
Check out the YouTube video of Westport River Watershed Alliance's annual Summer Gala 2014.
Beautifully situated at Westport Point on Windward lane, this year's Gala was extraordinary. Wilhelmina's Catering served up an array of delicious hors d'ouevres, including artisanal cheeses from Formaggio Kitchen, Back Eddy smoked salmon, Wicked Kickin' Cheesecakes, and Ten Cousin's chowder. Guests enjoyed popular local wine and beverages to the popular local acoustic musicians Toph and Tom.
And to this fabulous extravaganza was added a most profitable surprise – a live auction!
Click here for more information and check out the auction items.
Click here to see the new photos of the 2014 WRWA Summer Gala fundraiser.
<![if !vml]>

<![endif]>08/08/2014 – Two fires in two days test local firefighters. Thanks to alert homeowners, fire detection devices, and quick response from the Westport Fire Department, two local homes, one historic, were saved from rack and ruin when firefighters entered the structures and quickly confined and extinguished the blazes.
Although they suffered moderate smoke damage throughout, the houses themselves were saved. Read more...
08/08/2014 – Right Whale, Roseate Tern and the Leaping Brook Trout come to the assistant of the WRWA to the tune of $15,000.
You've probably seen these specialty plates before; a whale tail <![if !vml]>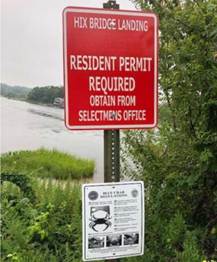 <![endif]>protruding from the water, a leaping brook trout.
But the plates are more than just a soothing seascape; they're for a good cause.
Proceeds from the special plate fees (of just $40 every two years) go toward the Massachusetts Environmental Trust (MET).
These plates have generated over $18 million since they were first issued 20 years ago.
And recently, the Westport River Watershed Alliance (WRWA) received a financial boost of a $15,000 grant from the Massachusetts Environmental Trust (the Trust). This grant will enable WRWA to identify sources of pollution relative to the applicable water quality standards for fecal coliform (FC) in the West Branch of the Westport River. Read more...
08/05/2014 – Mayhem on Main Street. Fire department vehicles from Westport and Little Compton responded quickly to a 911 call a little before noon today that reported an explosion in the basement of a home at 1950 Main Road, Westport Point.
The home owner, while working outside in the yard, reported hearing the bang and phoned in the emergency call.
The alert home owner and quick fire department response saved an historic structure from rack and ruin.
The eruption and resulting fire were the result of an electrical failure in the home's main electrical panel, according to the contractor called in to access and repair the failed service.
The fire, contained in the basement, was quickly extinguished.
"I was lucky to be at home at the time," said the owner. "I can't go back into the house just yet, so I'm staying with some neighbors."
<![if !vml]>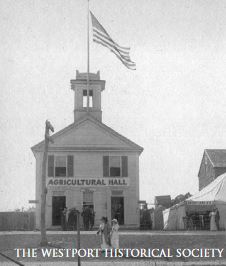 <![endif]>
The fire apparatus clogged the narrow street for a couple of hours, frustrating lower Main Road residents trying to return home.
1950 Main Road is the historic Captain Edward G. Sowle house, circa 1835, in Westport Point's historic district.
08/05/2014 – Work is progressing on the construction of the Westport Fire Department's 9-11 steel I-beam memorial.
The Highway Department is putting in a commendable effort in setting up the World Trade Center steel first obtained by the fire department in March of 2011.
Donations are paying the cost of WTC memorial.
Click here to read about the arrival of the steel I-beam relic.
Highway Department worker, Tony Medeiros (pictured below) is making the final measurements before concrete is poured in preparation for the installation of a granite slab "pentagon-"shaped platform which will support four memorial plaques and cross-lighting for the twisted, steel I-beam.
The department plans to use the beam in front of the town's new fire station as a memorial to honor the more than 300 firefighters that were killed on one of America's darkest days - September 11, 2001.
<![if !vml]>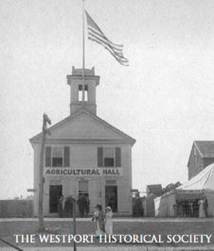 <![endif]>
08/05/2014 – State Senator Michael Rodrigues (D – Westport) touts a new legislative initiative - the Social Media Privacy Act.
"With rapid technological advances and the growth of social media, we in the legislature work to enact laws that make sense for the times we live in," Senator Rodrigues said.
"As such, I'm proud to announce that on Friday, July 15th the Senate <![if !vml]>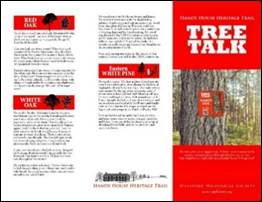 <![endif]> unanimously passed the Social Media Privacy Act, prohibiting employers and school officials for asking for someone's social media passwords as a condition of employment or enrollment. The bill now heads to the House of Representatives for their approval," Senator Rodrigues said.
An Act Relative to Social Media Privacy Protection (S.2118), that would prohibit employers from requiring employees or applicants to hand over their social media log-in information, or requiring employees to accept invitations to connect on social media was added as an amendment to the Massachusetts Senate's proposed budget, but it did not make it into the final budget that the House and Senate passed. 
The bill may, however, did pass this legislative session according to the bill's lead sponsor, Senator Cynthia S. Creem, whose office worked to advance the bill before the session closes on July 31st.
At least a dozen other states have passed similar social media legislation.
08/04/2014 – "Tell me what you know about this item." Taking a page from the famously successful PBS Antiques Roadshow, the Westport Historical Society put on a roadshow of its own at The Shattuck last Thursday.
It was part adventure, part history lesson, part treasure hunt, and all fun!
The Society's Antiques Show 'n' Tell packed the Gallery's exhibition <![if !vml]>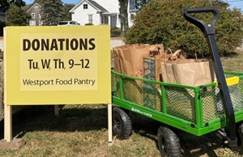 <![endif]>space with folks hoping to discover that their heirloom or flea market find would be the next great historical discovery unveiled by Skinner Inc. Americana expert, Stephen Fletcher.
The ever animated Mr. Fletcher proved to be part expert, part humorist, and all entertainer as he sorted through a multitude of objects and artifacts, and separated the wheat from the chaff, attempting to solve the mystery behind their origin and value.
Against a backdrop of abstract oils by exhibiting artists Bryan McFarlane and Jamie Young, Fletcher with the surprisingly skilled assistance of WHS volunteer Kathleen McAreavey, guided the audience through the interesting items brought by an inquisitive and hopeful audience.
View hi-resolution photo album!  Need Adobe Flash? Click here.
Not all items were identified, but all produced interest and opinions by the Antiques Show 'n' Tell audience.
Tonight, more photos and great video.
08/04/2014 – Summertime fun on the deck launches Senator <![if !vml]>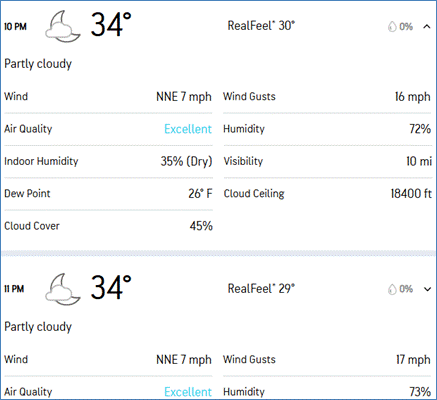 <![endif]>Michael Rodrigues reelection campaign. Enjoy an evening at McGoverns on the Water, 310 Shore Road, Fall River on Thursday, August 7th from 6 to 8 p.m.
Appetizers, dinner and dessert for a suggested donation of $75.00. Please RSVP to Thelma Sullivan at 508.679.1123, or send a donation to Thelma c/o 60 Davis Road, PO Box 1486, Westport, MA.
Please make checks payable to The Committee to Elect Michael Rodrigues.
08/03/2014 – This day in 1492 Columbus set sail on the ocean blue – and went on to discover the new world. Everybody knows this children's ditty; but what you may not know, especially the young ones, was that he was looking for a shorter passage to the far east.
Here's the rest of the story:
Did you know that in 1507, Martin Waldseemüller produced a world map on which he named the new continent America after the feminine Latin version of Amerigo Vespucci's first name; and even that is disputed by some who claim our continent was in memory of Richard Amerike, a wealthy English merchant who lived in the 15th Century.
Further, the new land's inhabitants at that time were incorrectly labeled "Indians."
What we do know is that today's America is the sole super power in the world, yet we can't positively identify the lineage of our country's name!
Oh, by the way, don't feel too bad for ol' Christopher; Colombia is named after Christopher Columbus, even though he never set foot on Colombian soil. It was Alonso de Ojeda, one of Columbus' companions on his second voyage, who was the first European to set foot on the land in 1499.
Click here for other interesting events that Happened on
<![if !vml]>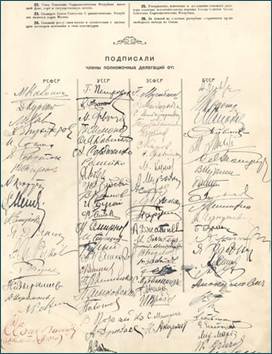 <![endif]>08/03/2014 – St. John the Baptist Parish Fair continues today, Sunday, August 3rd from 8 a.m. - 1 p.m. at 945 Main Road, Westport.
There's still time to buy raffle tickets for this year's quilt known as "Sadie's Choice", a masterful work of design applique made by the church quilters' group headed up by Louise Buckley.
<![if !vml]>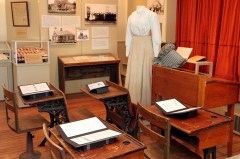 <![endif]>Inset right: quilter Joan Brenckle of Westport shows off this year's handmade, hand-stitched raffle quilt. Spring for a book of raffle tickets and support the church's programs. 
There is still time tomorrow to get involved in the New England (country) auction. Get there early for the Pancake Breakfast from 8 a.m. until noon in the church hall. Raffle drawings will be held at noon.
Inset left: tickets are still plentiful for the New England (country) auction. So come on down to the church hall Sunday and make these volunteers even happier with your participation in this annual event that supports many church activities.
08/02/2014 – Suspected revenge killing takes the life of Westport policeman's German Shepard.
Five-year-old Siren, who was training to be a search and rescue dog in Rhode Island and Massachusetts, died in April. The dog's handler, Westport Police Det. Jeff Majewski, said that autopsy results released last week showed rat poison in the dog's liver.
"A $1,000 reward to anyone who provides information that leads to criminal charges against this timid soul." – Jeff Majewski
Majewski suspects the dog was intentionally poisoned, as someone could have tossed the rat poison over the backyard fence at this Westport home. Majewski is a 25-year member of the Westport Police Department.
<![if !vml]>

<![endif]>
"Siren was a family member, a trusted companion, a guardian and a friend," Majewski wrote in a Letter to the Editor. "This was a cowardly act."
"One day that dog might have found a missing child or helped to locate an elderly person who wandered off from home."
Majewski is offering a $1,000 reward for information about the incident. The Westport Police Department can be reached at 508.636.1122.
08/01/2014 – The Auxiliary of Charlton Memorial Hospital <![if !vml]>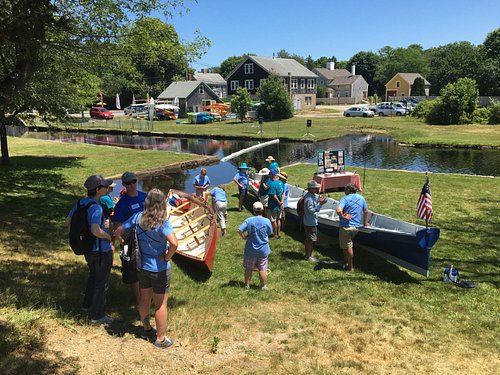 <![endif]>recently announced $5,000 in scholarship awards for individuals who are pursuing a career in healthcare.
The Auxiliary presented five $1,000 scholarship awards to area high school seniors during its annual Scholarship Luncheon held on June 4th at the Fall River Country Club. The Scholarships were presented by Auxiliary President Louise McCarthy.
"The committee and I were delighted to meet and spend some time with the scholarship recipients at our annual luncheon," said Marion Greer, Scholarship Chair for the Auxiliary of Charlton Memorial Hospital. "They are an exceptional group of students with a great future ahead of them."
The 2014 Westport Scholarship winners are:
Amalia K. Davis, a graduate of Westport High School, will attend the University of New Hampshire to pursue a career in Neuroscience.
Jessica Nunes, a graduate of Westport High School, will attend Massachusetts College of Pharmacy and Health Sciences.
08/01/2014 – State Legislature passed Substance Abuse Recovery Bill.
The Legislature on Thursday approved the compromise Substance <![if !vml]>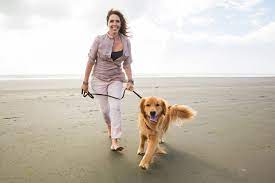 <![endif]>Abuse Recovery Bill, increasing opportunities for long-term substance abuse recovery in the Commonwealth by supporting a continuum a care and removing barriers that stand in the way of effective treatment, Senator Michael J. Rodrigues (D-Westport) announced.
 "With addiction levels at the highest in history, Massachusetts is in the midst of a drug epidemic. Addiction can truly be a matter of life and death, making the passage of this bill all the more historic and meaningful," said Senator Rodrigues. "Despite the tireless efforts of organizations like Stanley Street Treatment and Resources [SSTAR], the SouthCoast has been hit particularly hard by the addiction epidemic. This legislation will complement the work of these organizations and take powerful steps toward prevention and treatment of substance abuse."
"Substance abuse is not just an inner city problem. It is happening in our suburbs and it is happening in our rural areas. This bill takes a giant step forward in treatment of this universal scourge," said Representative Paul A. Schmid (D-Westport).
More past headline news continues below.