Monday, May 29, 2017
Click here for today's events in and around Westport, MA!
Look Here!
Click here for current theater and arts listings!
Updated Friday, May 26, 2017
<![if !vml]>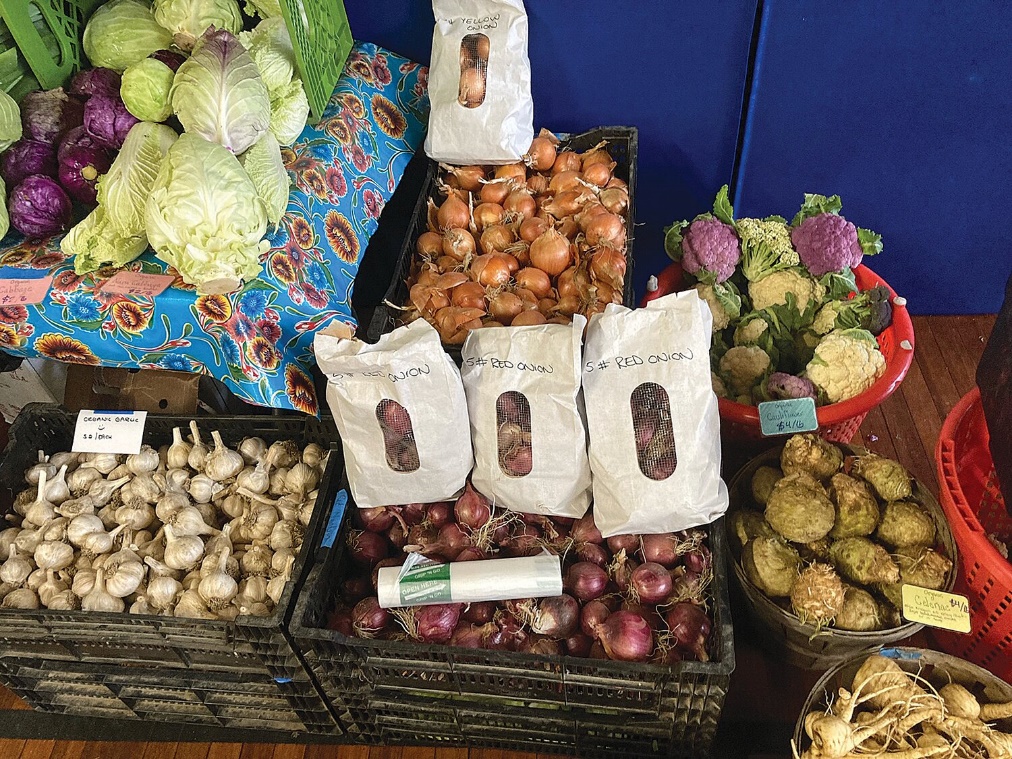 <![endif]>Monday, May 29 - Search underway for new Westport High School principal.  The school district is looking for a new high school principal and hopes to introduce some finalists by the end of next month.
Photo | Twitter
Longtime Principal Cheryl Tutalo will be retiring at the end of this school year, after serving as the high school's leader for the last 11 years. Tutalo had previously worked in Rhode Island and had retired as a Rhode Island educator... more.
Monday, May 29 - "Memorial Day is our nation's solemn reminder that freedom is never free. It is a moment of collective reflection on the noble sacrifices of those who gave the <![if !vml]>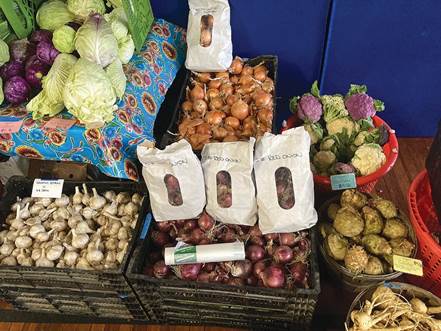 <![endif]>last measure of devotion in service of our ideals and in the defense of our nation. We remember the fallen, we pray for a lasting peace among nations, and we honor these guardians of our inalienable rights."
"I designate the hour beginning in each locality at 11:00 a.m. of that day as a time when people might unite in prayer. I urge the press, radio, television, and all other information media to cooperate in this observance. I further ask all Americans to observe the National Moment of Remembrance beginning at 3:00 p.m. local time on Memorial Day." – President Trump in his proclamation observing the day.
Monday, May 29 – WESTPORT - Memorial Day 2017. Drenching rain may have dampened the flesh but not the spirit of the veterans, spouses and friends who came out this Memorial Day to honor and remember the fallen who paid the ultimate sacrifice to protect our freedoms and way of life.
Our wet faces are the tears of those widowed by the ravages of war, and our wet clothing is that of the doughboys huddled in the muddy trenches of France.
Westport paid tribute today to our fallen with the placement of seven wreaths throughout the town, and ceremonies at Town Hall and Beech Grove Cemetery.
Let us remember those who carried the burden of war on their shoulders, and protected our families, our freedom, and our future generations at the cost of their lives.
<![if !vml]>
<![endif]>
Above: Veterans Service Officer Bradford Fish lays a wreath at the WWI memorial at Westport Town Hall during ceremonies Memorial Day morning.
Photo | EverythingWestport.com
Sunday, May 28 – New sewering concept would make energy, fertilizer from wastewater. A new approach to wastewater treatment would use small, local facilities to clean water, generate electricity and produce fertilizer.
The town of Littleton, MA has appropriated $450,000 to design what is believed to be the first such facility in the country.
Could this be the answer to Westport's septic system challenge for the Route 6 corridor?
Read more about CWERC works.
Westport's Economic Development Task Force, Westport River Watershed Alliance, and Westport Fishermen's Association are pushing for the installation of a sewer line along the western end of State Road to address the TMDL load limits recently imposed by EPA to reduce nitrogen loading in the Westport River.
<![if !vml]>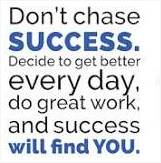 <![endif]>
Saturday, May 27 – WESTPORT - Home gardeners descended en masse on the 15th annual Westport River Gardeners Plant Sale and Fair.
You had to be early and you had to be quick because the plant stock doesn't last long at this madcap event.
Kids' wagons, red radio flyers, wheelbarrows, boxes, just about anything that could hold a plant or two, were used to haul away the flora and flowers and specialty items faster than you could shake a garden rake at.
Plants for sale included perennials, annuals, herbs, and compost for sale, including the Garden Shed where you could find other interesting and useful garden items.
They also had Master Gardeners available to answer any gardening questions that may have haunted you for years..
This fundraising event supports the many WRG community beautification and gardening projects in Westport.
Friday, May 26 – The Westport Historical Society is hosting Blossom Farm, a guided walk led by Michael Labossiere at 10:00 a.m. at 2929 Blossom Road, Westport.
Members-only event!
Join Westport Historical Society for an outdoor exploration of one of Westport's historic farms and the Watuppa Reservation headquarters.
The Blossom farm was one of the oldest and most prominent on the eastern shore of the North Watuppa. In 1911, the Watuppa Reservoir Commission dedicated the Blossom Farm to be the permanent headquarters for the maintenance and protection of its expanding watershed forest - the Watuppa Reservation. The tour will involve about a mile of walking on forest paths and farm lanes and will feature visiting the original farmstead, family burial ground, Blossom's Grove and the old boat house foundation at the shore.
Park at the Visitors Parking Lot about 1000 yards south of the 2929 Blossom Road headquarters. Overflow parking is roadside. Approach Blossom Road from Westport and Route 195. Northern approach roads are in poor condition. This event is open to current members of the Westport Historical Society, (you can become a member at the event!). Suggested donation $5. Pre-registration required.
<![if !vml]>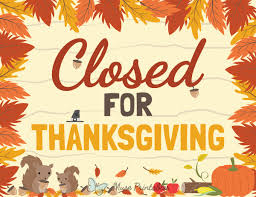 <![endif]>Friday, May 26 – WRWA selects winners of 2017 River Day Poster contest; the river advocacy group also announces upcoming River Day activitiesto be held on Saturday, June 10th.
The Westport Watershed Alliance (WRWA) congratulates the winners for this year's River Day Poster contest. More...
Friday, May 26 - WRWA announces scholarship awards to three local high school seniors. this year, the Westport River Watershed Alliance (WRWA) awarded three $1,000 merit scholarships to local high school seniors.  More...
Friday, May 26 - Westport Guild awards two $500 scholarships. St. John the Baptist Women's Guild of Westport awarded scholarships on Monday, May 15th.  More...
Friday, May 26 - WRWA seeks volunteer environmental educators. The Westport River Watershed Alliance is seeking two full-time Commonwealth Corps volunteers to serve as environmental educators.
Thursday, May 25 – Elderly woman driver escapes serious injury <![if !vml]>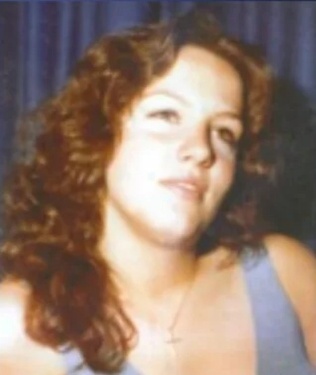 <![endif]>Tuesday on Sanford Road. A woman in her 80's pulling out of Benoit Street onto Sanford Road was struck by a Bristol County Precast 10-wheel Mack truck hauling 1500 gallon concrete septic tanks.
Photos | EverythngWestport.com
Witnesses reported that the woman was edging out onto Sanford Road when the southbound truck swerved to avoid the compact grey sedan, but hit the car with its rear wheels, ripping off the front bumper and heavily damaging the front end.
The accident could have been deadly if it weren't for the fact the woman was creeping out onto Sanford Road possibly due to obstructed views from corner shrubs and fencing.
A Westport ambulance checked out the car's driver, however she refused transport to the hospital.
The accident happened around 10:00 a.m.
It was reported she was cited for the accident.
<![if !vml]>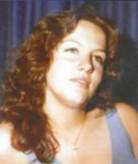 <![endif]>
Wednesday, May 24 - A news leak has led to a flood of anguish from local golfers.
Oh no, Joe, say it isn't so!
First Hawthorn Country Club closed, probably forever as a golf course.
Dartmouth's other golfing venue, Allendale Country Club, has been in financial trouble for years, and after being rebuffed by Dartmouth town officials into buying the land and running it as a "muni," are now looking for other suitors to pull their fat out of the fire.
And it doesn't look promising.
Now the other shoe has dropped. The 1920 Donald Ross-designed city-owned Whaling City Golf Course is going to become a business park???
A business park.
After a leak embarrassed New Bedford officials, they finally came out and said last week that, "City and state officials announced that part (100 acres) of the Whaling City Golf Course will be converted by MassDevelopment, the state's economic development agency, to a modern industrial park."
Loved by the area's older generation for generations, local golfers may be forced into playing a nine-hole junket, and may not even have a saloon to later complain about sandbaggers and missed three-footers that cost them a Nassau.
<![if !vml]>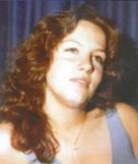 <![endif]>
Photo | EverythingWestport.com
Tuesday, May 23 - Westport Police Lieutenant John Bell and the restored Powder House project he originated were recognized May 17th as a winner of the Waterfront Historic League's (WHALE) 2017 Sarah R. Delano Preservation Award.
<![if !vml]>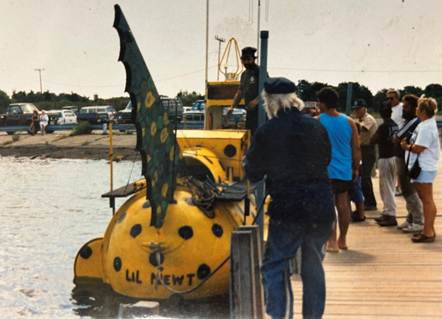 <![endif]>Inset: Click on image to watch a video
of the restoration.
The Westport Historical Society recommended Bell for recognition.
The award presented to Lt. Bell "for your extraordinary restoration of the Westport Powder House" is given each year to individuals who have made "outstanding contributions to the rehabilitation, restoration and interpretation of the historic character and environment of Greater New Bedford."
Two other recipients were also recognized for the annual award.
The award, named for WHALE's longtime past president was presented at the group's annual meeting at the Greasy Luck Brewery in New Bedford.
<![if !vml]>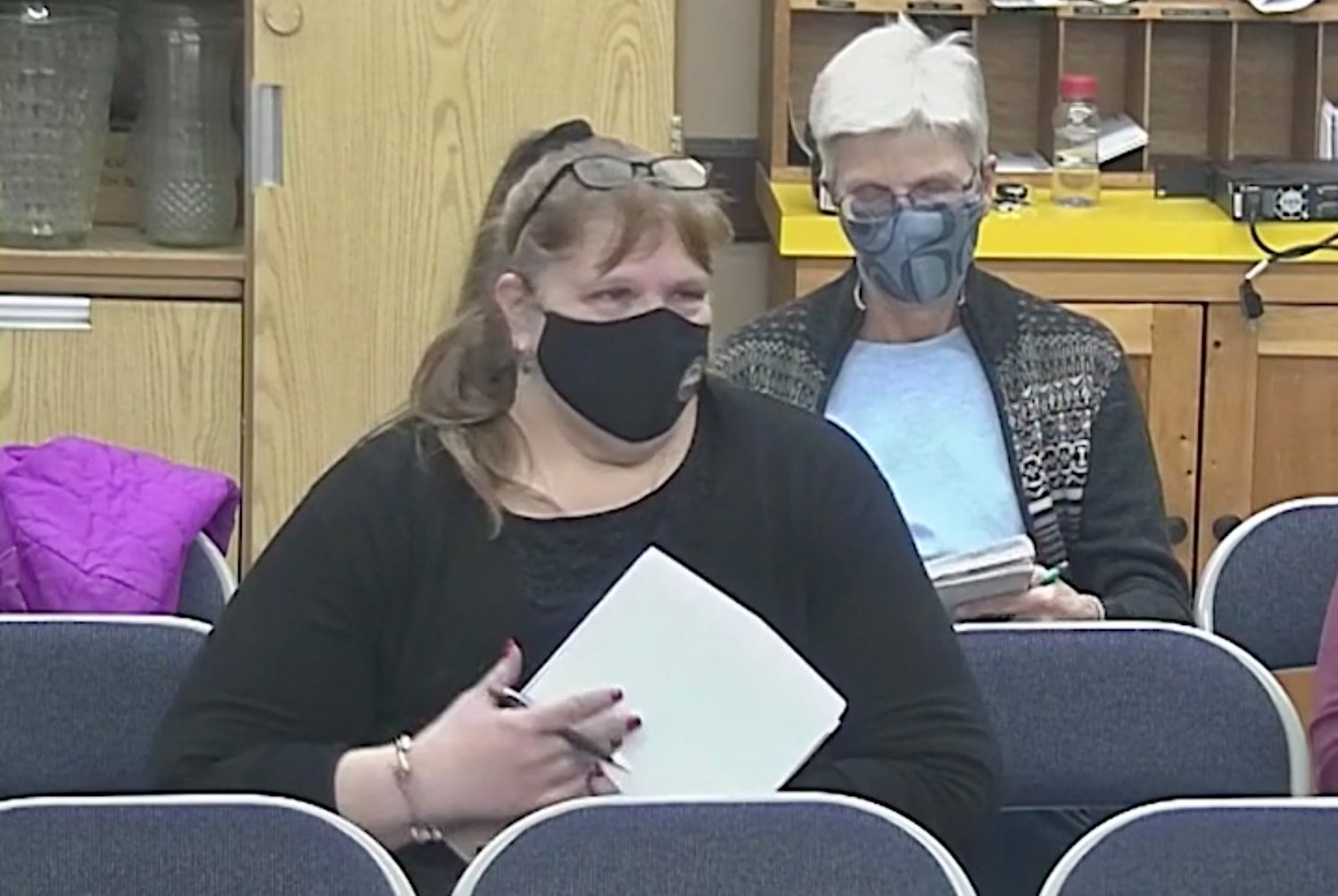 <![endif]>Inset: Lt. John Bell (left) stands in front of the renovated Powder House with restoration carpenter Nathaniel Allen, principle contractor for the project, which without his experience and professionalism this project would never have been completed.
Photos | EverythingWestport.com
The last WHALE award (2007 Sarah R. Delano Preservation Award) for a major Westport restoration was for the Bell School (Little School) made by WHALE's then President Peter Hawes on May 31, 2007 to Calvin and Dorothy Hopkinson.
Tuesday, May 23 – If you really want to know! Recently BuzzfeedNews wanted to know who is the king of caffeine. So they lab tested the coffee from four national chains — Starbucks, McDonald's, 7-Eleven, and Dunkin' Donuts — to see who packs the most caffeine into a cup. And the winner is...
<![if !vml]>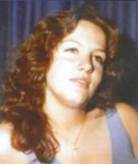 <![endif]>
Tuesday, May 23 – When were bifocal eyeglasses invented? According to those in the know, on this day in 1784 Ben Franklin invented the Bifocals. OK, so why did Benjamin Franklin invent the bifocals?
Well, history tells us that Ben Franklin had trouble seeing both close up and far away. So being the ever practical inventor, Franklin had two pairs of spectacles cut in half and put half of each lens in a single frame. The lower one for near vision and the top half for distance viewing.
Now you know the rest of the story.
<![if !vml]>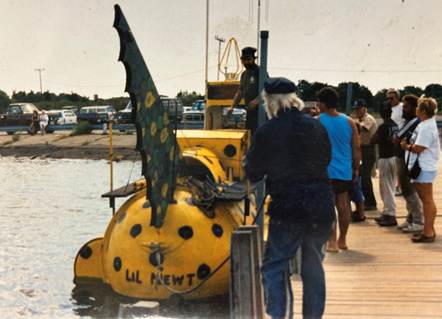 <![endif]>
Monday, May 22 – Westport summer Farmer's Market gets a new home.
The 2017 Summer Market is moving from the Town Farm to the Town Hall Annex - opening day is Saturday, June 17th.
Organizers say the Summer Market will be set up in the south parking area of the Town Annex, with parking for patrons on the front, north and back lots. 
The new location has more than 8,000 square feet and provides ample space for the many farmers, craftspeople and other vendors who are enthused about taking part in their Market.
<![if !vml]>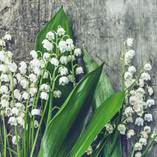 <![endif]>This year the Farmers' Market will be a showcase for the distinguished variety of farmers from Westport and nearby towns, and will give consumers the opportunity to buy fresh, locally-grown food, including vegetables, meat, cheese and baked goods.  Other vendors will include artisans and independent sellers of unique local items. 
The Market will run for 16 weeks, from Saturday, June 17th through September 30th, 2017.
Click here for all the details and contact information if you wish to participate as a vendor.
Sunday, May 21 – WESTPORT - A sea of sprinters hit the pavement at Horseneck Beach Reservation in the annual running of the Horseneck Half Marathon. The 13.1-mile run's venue is along one of the top three rated beaches in New England.
Bright sunshine and 60 degree temperatures created excellent conditions for the 675 competing runners as they navigated the scenic roads of this picturesque seaside community.
The course featured plenty of water views along with rolling farm lands and vineyards.
<![if !vml]>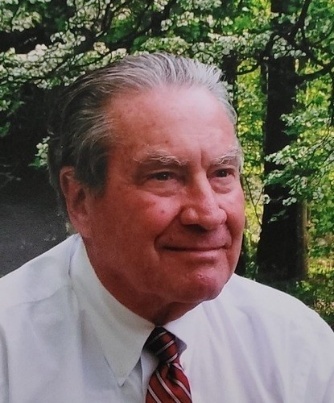 <![endif]>
For more information on this event click here.
Click here for full race results.
Saturday, May 20 – Mid City Steel blaze belches smoke, stench. A black, smoky fire broke out late Saturday morning at Mid City Steel's main location on 548 State Road, Westport.
The smoke was reported as seen from the air show in Quonset, RI.
Westport Fire received a call for a structure fire at 11:28 a.m.
On arrival, it was determined that it was not a structure but a large scrap metal pile that was burning.
Firefighters contained the fire to one area of the pile, protecting surrounding exposures.
Mid City staff assisted firefighters by using two large cranes to break up and spread out the scrap metal so firefighters could gain access to extinguish burning materials.
<![if !vml]>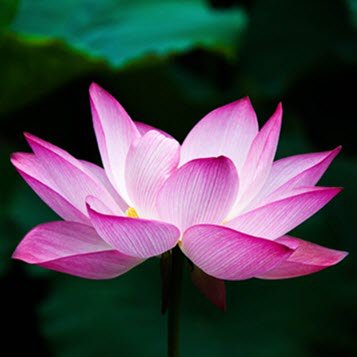 <![endif]>
Photo | Courtesy Westport Fire
The fire was brought under control in about an hour. Firefighters remained on scene for an additional hour breaking up the remaining scrap pile, putting out hot spots.
A Mid City Scrap employee was transported to the hospital for smoke inhalation.
Mutual Aid for Westport station coverage was requested from Fall River Fire and Dartmouth District #2.
No cause for the fire was released and no first responders were injured. Multiple fire apparatus and police cruisers were on the scene.
The Route 6 media pass-through in front of Mid City was blocked by a police cruiser until the fire was extinguished.
<![if !vml]>

<![endif]>
Photo | FaceBook
Neighbors reported sporadic water pressure from the firefighting activities; that portion of Route 6 has town water.
The stench was reported as smelling like burning plastic or trash.
Friday, May 19 - BayCoast Bank provides $5,000 for Westport Land Conservation Trust's Summer Internship Program.
WLCT invites interested applicants to apply for the program.
BayCoast Bank recently donated $5,000 to the Westport Land Conservation Trust (WLCT) in support of its Outreach and Stewardship Summer Internship Program.
This marks the third consecutive year BayCoast Bank has funded the summer intern program, one that has significantly improved WLCT's land stewardship and community outreach capability.  The donation will serve to employ two full-time interns for ten weeks and a third intern in a part-time capacity.
<![if !vml]>

<![endif]>
Above: (L-R): Brendan Buckless, Westport Land Conservation Trust Outreach and Stewardship Coordinator; Jennifer Dubois, WCLT Interim Executive Director; Betty-Ann Mullins, Senior Vice President and Commercial Loan Officer, BayCoast Bank; Gina Palmer, Assistant Treasurer and Branch Manager, BayCoast Bank
The WLCT remains as one of the last surviving coastal farming communities in Massachusetts; the Trust was formed in 1972 by a group of local residents with a mission to acquire and preserve natural resources, farmland and wildlife areas for the use and enjoyment of present and future generations.
Nicholas Christ, President and CEO of BayCoast Bank, said, "It is a privilege to once again help fund this vital summer intern program; the Westport Land Conservation Trust is highly recognized for its commitment to land conservation and environmental stewardship; we are proud to assist an organization that is working toward cultivating a new generation of environmentalists."
Interested applicants should visit www.WestportLandTrust.org to learn more and apply to be a 2017 WLCT Outreach and Stewardship summer intern.
Thursday, May 18 – BREAKING NEWS – An automobile was reported late Thursday evening flipped on its side at 181 Main Road, Westport. Multiple police cruisers, fire ladder apparatus, and ambulance responded at 11:20 p.m. Thursday night to reports of a two-door, light-grey Chevrolet sports coupe up on its side in the southbound lane of Main Road.
The driver escaped the vehicle with no visible injuries. Firemen checked the car for leaking fuel and other hazardous fluids.
Main Road in the 100 block was closed to traffic well past midnight while fire department personnel cleanup crews and a wrecker cleared the area.
It was not reported how the Chevy ended up on its side. 
<![if !vml]>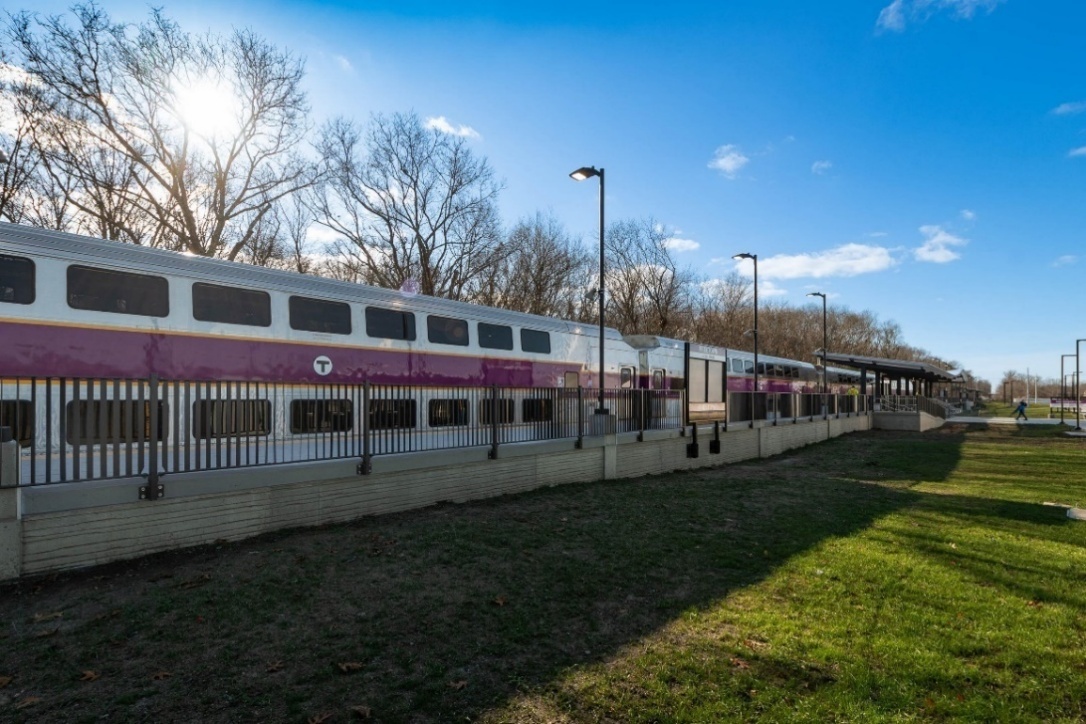 <![endif]>
Photo | EverythingWestport.com
Thursday, May 18 – BREAKING NEWS – A chain reaction, rear-ender involving three vehicles heading west on American Legion Highway sends one to the hospital with head injuries.
According to on-site witnesses, a Lincoln sedan was hesitant about making a left-hand turn, causing a grey Hyundai Elantra to move to the right to avoid the Lincoln which then served back into the right lane. The Elantra braked hard to avoid a collision, and a gray Toyota Tacoma pickup truck directly behind the Elantra failed to brake in time, striking the Elantra and pushing the grey 4-door sedan into the backend of the Lincoln.
The female driver of the Tacoma was transported to Charlton Memorial Hospital with a scalp injury caused when her head struck the windshield.
The accident occurred around 2:00 p.m. in the vicinity of 145 American Legion Highway.
A Westport ambulance and one fire ladder apparatus responded with three police cruisers.
The scene was cleared in less than an hour.
<![if !vml]>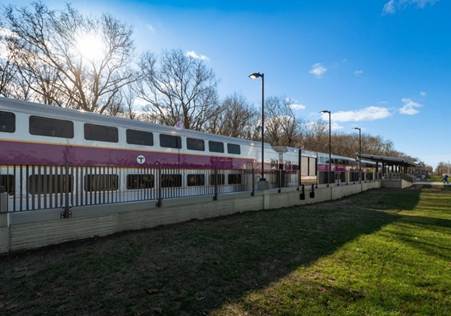 <![endif]>
Photos | EverythingWestport.com
The Hyundai and Tacoma were towed from the scene. The Lincoln turned into the grounds of 145 American Legion Highway under its own power.
It is not known if anyone was cited in the accident.  
<![if !vml]>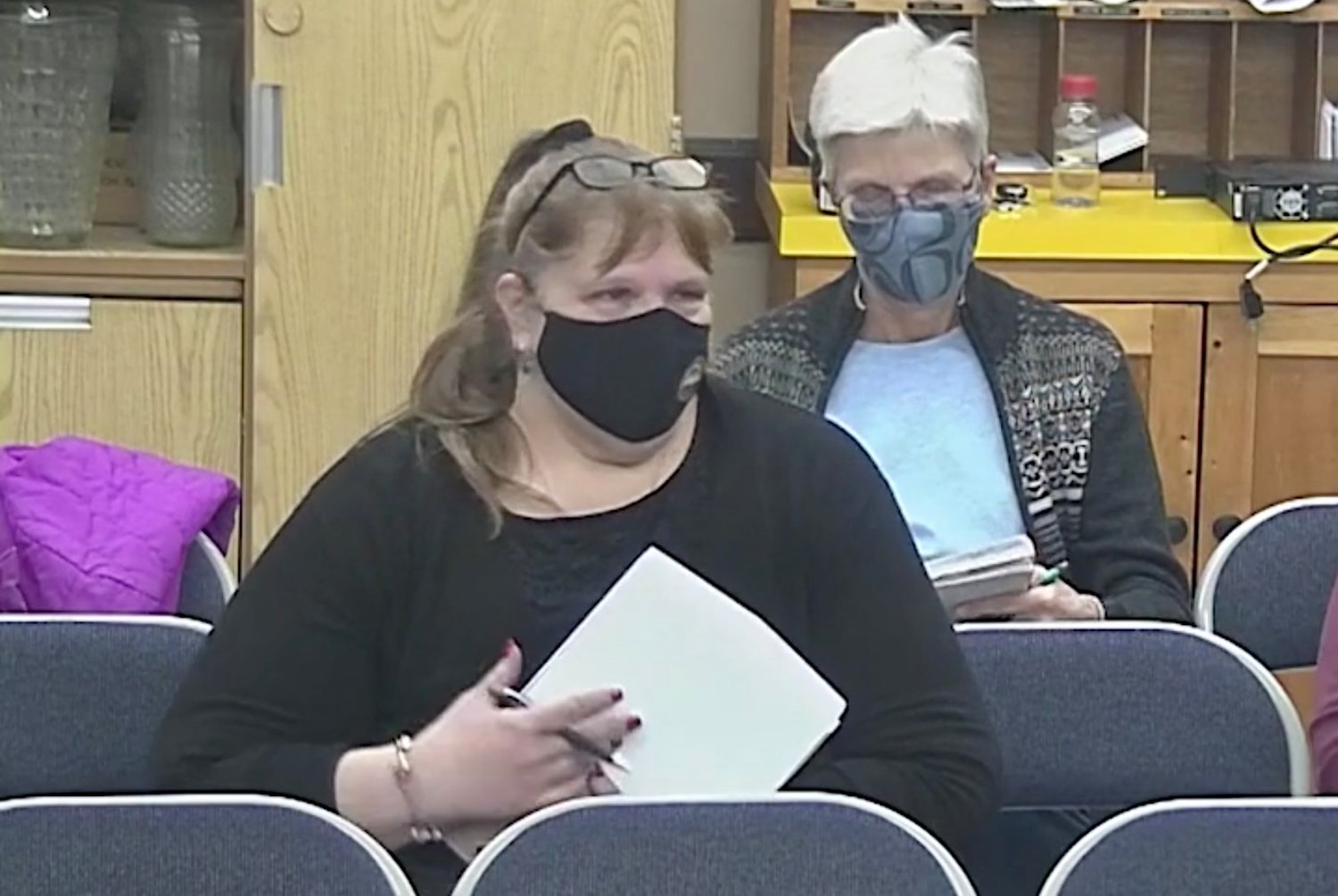 <![endif]>
Thursday, May 18 - DARTMOUTH — One dead, two injured in crash on <![if !vml]>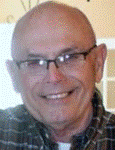 <![endif]>Interstate 195 in Dartmouth. One person is dead and two others, including a juvenile, have been airlifted to Rhode Island hospitals following a rollover on Interstate 195 in Dartmouth.
Photo | The Standard-Times Wesley Sykes
According to the Massachusetts State Police, troopers responded to the area of Reed Road at approximately 1:35 p.m. following reports of a single-vehicle crash.
A preliminary investigation determined a 1998 Honda Civic occupied by two women and a juvenile was traveling in the left lane on the eastbound side when the vehicle swerved sharply to the right.... more.
<![if !vml]>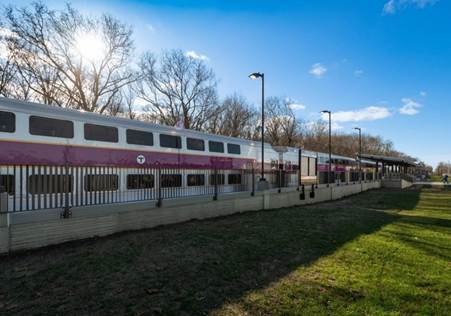 <![endif]>Thursday, May 18 – WESTPORT - Irate man punches, bites Westport policeman. A Westport man is charged with punching and biting a police officer after getting mad that police had temporarily blocked off Route 88 southbound following a motor vehicle accident late Wednesday night.
Westport police photo
Authorities said Jeremy Rioux, 21, of 17 President St., got out of his car because he was mad that he could not pass through the area, and approached one of the officers on foot. He is alleged to have ignored the officers' demands to get back in his vehicle and assaulted Westport police Sgt. Chris Mello, who had tried to de-escalate the situation, Westport police Detective Jeff Majewski said.
Rioux was charged with disorderly conduct, assault and battery on a police officer, and resisting arrest.
"Mr. Rioux made a potentially dangerous situation worse by exiting his car," Detective Jeffrey Majewski wrote in a news release Thursday. "Officers diverted their attention away from scene safety to deal with his behavior which ultimately placed others in harm's way." More.
Thursday, May 18 – Injured motorcyclist sues Westport police officer over what he claims was a dangerous roadblock that caused him to crash into a police cruiser.
On the early morning of August 22, 2016 Derek Pereira, 31 was evading police officers in a Route 6 chase at speeds approaching 120 mph when he crashed into police officer Jarrod Levesque's SUV.
Pereira was well known by police, having a long criminal record which included breaking and entering, conspiracy and larceny.
<![if !vml]>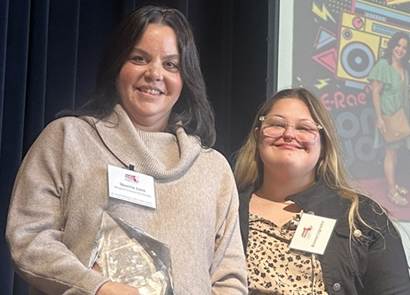 <![endif]>On August 26, 2016 Westport police released some details of the charges being placed against Derek Pereira involving Pereira's Kawasaki motorcycle and a police cruiser in a high-speed chase on Route 6 near the Route 177 intersection.
NBC 10 Photo
"To say it was (handled) poor or good, is still being determined," Detective Jeff Majewski said back in August. "We're waiting for all the facts to come back and for the independent investigators to come back with it."
"Pereira had serious injuries to his lungs, shoulder and knee," according to Pereira's attorney, Howard Friedman.
Friedman said the roadblock was unnecessary and violated the department's policy.
"When you use force, it has to be reasonable. It has to be objectively reasonable when you're setting up a roadblock. This was a roadblock. It wasn't reasonable," Friedman said.
Last August Detective Majewski had said that, "The blue lights come on for a reason and if he would have stopped it would have been a pretty mild event."
In a statement prepared by officer Levesque's attorney, Douglas Louison said, "I have extensively reviewed the facts and circumstances of this incident and intend to aggressively defend these allegations. At no time did the officer intend to create a road block nor cause the motorcycle operator who had refused to stop for the police, to crash. The Officer acted professionally and appropriately under the rapidly evolving circumstances caused by the plaintiff's own admitted conduct."
A Channel 10 news truck sat late yesterday afternoon in the parking lot of Westport's Main Street police station, but police were unavailable for comment.
Thursday, May 18 – Russian painters at The Shattuck. Dedee Shattuck Gallery is pleased to present the work of six young painters from Saint Petersburg: Марат Ханнанов (Marat Hannanov); <![if !vml]>

<![endif]>Валерия Лакрисенко (Valeriya Lakrisenko); Рузанна Тетерина (Ruzanna Teterina); Елена Бриа (Elena Bria); Николь Кламперт (Nikol Klampert); and татьяна машкарова (Tatyana Mashkarova). These painters, all under thirty, are graduates or current students of the Imperial Academy of the Arts—an institution that prides itself on upholding traditional Russian painting techniques and style. This exhibition comes at a time when relations between Russia and the United States are tenuous and complicated. Viewers will see a side of Russia not usually depicted in the news.
Click here to preview exhibition.
Wednesday, May 24 – Sunday, June 25th; Artists' Reception on Saturday, May 27th from, 5:00 -7:00 p.m.
Dedee Shattuck Gallery, 1 Partners Lane, Westport.
Wednesday, May 17 - Arnold Tripp, long-time Westporter and WWII <![if !vml]>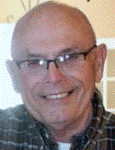 <![endif]>veteran dead at the age of 96.  Arnold D. Tripp, 96, of Westport died peacefully on Friday, May 12th. He was the beloved husband of Patricia H. (Furlan) Tripp. They were married for over 70 years.
Born March 9, 1921 in Lakeville, MA, he was son of the late Elmer and Fannie (Sisson) Tripp. A veteran of WWII, he proudly served his country in the United States Navy, as quartermaster of PT-563 Squadron 29. He was wounded in the Mediterranean and was the recipient of the Purple Heart.
Tripp carried shrapnel from machine gun fire in his body throughout his lifetime.
Prior to retirement, he was a chief chemist for Goodyear Tire & Rubber in New Bedford for 40 years. Mr. Tripp served on the Board of Directors for the Westport River Watershed Alliance and the Westport Fishermen's Association. He was also a member of the Noquochoke Lodge A.F. & A.M. He loved to garden and work out in the yard with his grandchildren, and he loved to go lobstering and quahogging on the river. He cherished his time with his family.
Including his wife, survivors include a daughter, Rebecca M. Tripp of Westport; three sons: Daniel D. Tripp and his wife, Pamela, of Westport; Andrew F. Tripp of Westport; Steven H. Tripp and his wife, Dawn, of Westport; a daughter-in-law, Jacqueline Tripp of Dartmouth; 14 grandchildren, 19 great grandchildren, 2 great great grandchildren, and many nieces and nephews.
He was the father of the late Thomas A. Tripp and brother of the late Ivan Tripp, Roger Tripp, Russell Tripp, Evelyn Wotton and Louise Gurney.
Graveside service to which relatives and friends were invited was Wednesday, May 17th at Beech Grove Cemetery, Westport.
Calling hours are respectfully omitted.
In lieu of flowers, memorial donations may be made to: Westport River Watershed Alliance (WRWA), P.O. Box 3427, Westport, MA 02790 or Westport Fishermen's Association (WFA), P.O. Box 83 Westport Point, MA 02791.
Wednesday, May 17 - Westport animal action committee grappling with pig permits, registry.  The Animal Action Committee is grappling with how to establish an animal registry and how to stop a piggery owner from violating his or her permit.
AAC Chairwoman Shana Shufelt, also the selectmen's vice chairwoman, got the nod from selectmen at Monday's meeting to reach out to state Rep. Paul Schmid and state Sen. Michael Rodrigues about the animal registry questions.
<![if !vml]>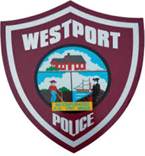 <![endif]>
Above: AAC members from the left: Animal Control Officer Donna Lambert, Committee and selectwoman Shana Shufelt, and Board of Health chairman Bill Harkins discuss the merits of a 'location' registry for farm animals. Photo | EverythingWestport.com
At its May 8th meeting, the AAC discussed whether an animal registry in town should be a town bylaw or a health board regulation. Town Administrator Timothy King warned that a bylaw proposal at a Town Meeting could later be overturned by the state Attorney General's office.
Tuesday, May 16th – Stalemate! Westport selectmen deal setback to Beach Avenue closure advocates. Debate has ratcheted up over scheduled maintenances to a Westport shoreline road once the epicenter for grandiose cottages and homes, and a yacht club visited by statesmen and a president; an exclusive seaside enclave to the rich and famous.
But now Beach Avenue has fallen onto hard times, assaulted by southwest winds and frequent winter storms, beginning with the Hurricane of '38 to this very day, and now battered by a storm of controversy between the few who want the road closed to the many that don't.
Never has so much heated controversy sprung up over a mere 1600 feet of Westport dirt roadway.
A presentation by River Road resident Constance Gee and last minute pleas by abutters failed to sway selectmen who voted 3-1 to move ahead with a July 1st installation of guard rails and a clearing of sand from the last 600 feet of Beach Avenue by the Highway Department.
More later.
<![if !vml]>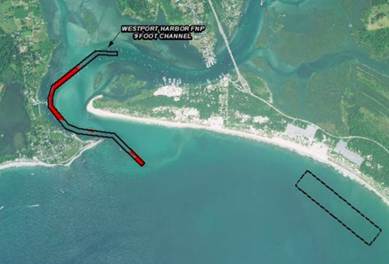 <![endif]>
Above:  On March 23, 2016 The Westport Highway Department cleared the last 600 feet of Beach Avenue under the watchful eyes of the Conservation Commission agent, Westport police, and concerned local residents.
Photo | EverythingWestport.com
Monday, May 15 – WESTPORT — Westport High School to open seats for out-of-district Grade 9, 12 students.
Breaking with tradition, the School Committee last week agreed to allow school choice slots at Westport High School.
The committee decided to open 10 Grade 9 slots and 10 Grade 12 slots at the high school next year. The committee at its upcoming May 18th meeting will further refine plans and the application process. More...
Friday, May 12 – WESTPORT - It's not my job, man! The Westport Beach Committee voted 4-0 at last night's meeting with one abstention to avoid getting involved with the contentious matter of Beach Avenue road maintenance.
Selectmen at their last meeting requested the Beach Committee offer an alternative plan to the one now in play in response to some harbor residents and abutters demanding the Selectmen close the troubled road's last 600 feet to the Knubble.
"We don't do roads, just beaches," Beach Committee member Sean Leach said when making the motion not to get involved with the ruckus surrounding the 1600-foot laneway that was accepted as a town road in 1909.
Beach Avenue advocate Constance Gee with the support of some of the abutters has been pushing to close the last 600 feet of the beachfront way until an alternative plan could be put forward for the road's eastern-most section.
However, Selectmen have already approved a coastal water management agreement with a disposition order from National Heritage Park Service which requires the installation of 1000 feet of guard rails for dune protection, and the appointment of monitoring authority for Piping Plover nesting activities along the shoreline abutting Beach Avenue, as well as Cherry & Webb Beach.
The current plan grew out of negotiations between the town and the state Department of Environmental Protection over a three-year old DEP consent order.
Beach Committee member William "Woody" Underwood supported the cause of the harbor residents and introduced a list of over 20 options, most of which advocated the closing or curtailing of vehicular traffic on the disputed portion of Beach Avenue.
After receiving no support from the other committee members, Underwood withdrew his list of options and insisted they not be part of the meeting's record.
St. Michel noted most of the Underwood options included he words "closed or abandoned," and said emphatically that "the road would never be closed."
<![if !vml]>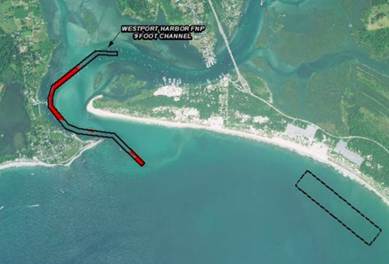 <![endif]>
Above:  On March 23, 2016 The Westport Highway Department cleared the last 600 feet of Beach Avenue under the watchful eyes of the Conservation Commission agent, Westport police, and concerned local residents.
Photo | EverythingWestport.com
The issue produced impassioned conversation between River Road resident Constance Gee and the Beach Committee, and an even more spirited exchange between Beach Committee Chairman Tim St. Michel and member William "Woody" Underwood.
Leach said the town can't begin to install the guardrail and remove beach sand from the road until July 1st, but will probably opt to wait until September to begin the work.
The Select Board at their last meeting authorized $2700 to be paid to the Allens Pond Sanctuary for bird monitoring.
More later.
Friday, May 12 – Westport School Committee member raises ethics concern.
WESTPORT — A School Committee member has raised an ethics concern after the former data coordinator left the district in January but was kept on part-time for the remainder of this school year. School Committee member Carolina Africano initially raised the concern... more.
Friday, May 12 – Westport officials eye bike path through town.
WESTPORT — The Alfred J. Lima Quequechan Trail in Fall River is such a hit that Westport officials are working on the town's own version.
Selectmen earlier this month...  more.
Friday, May 12 – Strong debate continues over proposed South Coast Rail route.
TAUNTON — It wasn't just Taunton officials who spoke out Thursday night in opposition to a proposed commuter rail route that would travel through Middleboro instead of Stoughton. "I'm here to say I support the Stoughton route," an impassioned Fall River City Councilor Steven Camara declared, drawing loud applause from the approximately 150 people who showed up for the public hearing inside Taunton High School's auditorium. Building the Stoughton rail route, he said, would...  more.
Friday, May 12 – Tonight at The Narrows Center for the Arts - <![if !vml]>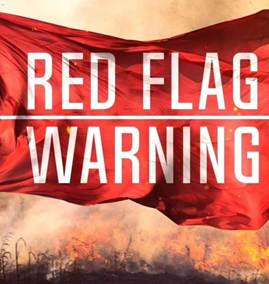 <![endif]>Justin Townes Earle with opening act: Sammy Brue, and The Sadies. Since launching his recording career a decade ago, Justin Townes Earle has established a reputation as a singular leading light in the Americana music community...
more.
Plus, opening night this Friday - Festival Ballet Providence presents Cinderella at the Vets.
<![if !vml]>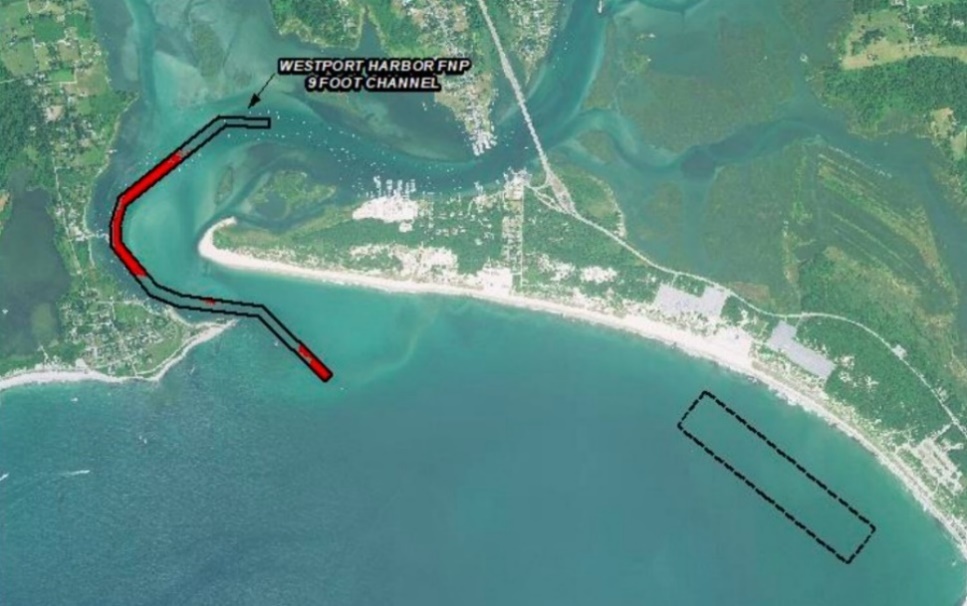 <![endif]>A fairy tale for the ages, Cinderella is a charming tale of romance, glistening and elegant from beginning to end.
Find more arts and entertainment events happening now and this weekend in our Theater and Arts Section, only on EverythingWestport.com.
Thursday, May 11 - WESTPORT – CRE-HAB home repair program deadline extended to September 29, 2017. The Westport Affordable Housing Trust Fund is accepting applications on a first-come, first-served basis for a housing rehabilitation program called CRE-HAB. The Trust will receive applications until the funds are exhausted, or no later than September 29, 2017.
The Trust has nearly $190,000 in finance grant awards of up to $25,000 per home to help owners of properties assessed up to $250,000 to repair and rehabilitate qualifying existing homes in Westport.
<![if !vml]>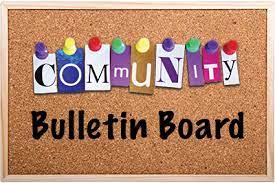 <![endif]>The CRE-HAB grant program is designed to provide direct financial assistance to low and moderate income households in Westport in order to improve general housing conditions and eliminate building code violations. The financial assistance will be given in exchange for a 15-year affordable housing deed restriction on the property.
Click here for all the details and to get your program application now!
Wednesday, May 10 – WESTPORT – Beach Committee meets Thursday night – Beach Avenue once again on the agenda. The Westport Beach Committee plans to open the shorefront road to Knubble Town Beach, allowing access for elderly, handicapped and disabled visitors.
The committee is moving forward despite pleas from River Road resident Constance Gee to delay the implementation for a period of six months to look at all options.
Beach Committee member Sean Leach met with Selectmen at last week's scheduled meeting to discuss their progress.
Selectman R. Michael Sullivan responded we tried to do that but we failed to get the support of the board.
Plans call for the construction of 1000 feet of roadside guardrails to prevent vehicular traffic over sensitive dunes, as well as re-grading the road's surface to more easily enable cars to reach the handicapped parking spaces at the Knubble.
The EPA's downgrading of the Piping Plover from endangered to threatened has loosened some restrictions on the embattled road's maintenance.
However, maintenance work on the last third of the road is delayed until July 1st because of possible plover nesting sites in the area.
Audubon's Allens Pond Sanctuary has been selected to oversee a coastal water management agreement; member Lauren Donnelly will monitor the piping plover at Beach Avenue's Knubble Beach and Cherry & Webb.
The Westport Beach Committee will meet tomorrow night at 7:00 p.m.
Wednesday, May 10 – This Saturday!  The Westport Woman's Club will "rock on" Saturday, May 13th. The Westport Woman's Club annual Scholarship Rock-a-Thon fundraiser will be held at Lees Supermarket, Main Road, from 9:00 a.m. – 5:00 p.m.; at Partners Village Store, Main Road, from 10:00 a.m. to 4:00 p.m.; and at Kozy Nook Restaurant, 645 State Road, from 8:00 a.m. to 2:00 p.m.
<![if !vml]>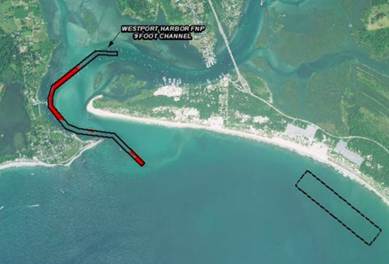 <![endif]>
This event is the Club's major student scholarship fundraiser for the year, so please stop by and make a donation for a great cause. You rocked your children as babies; let the Woman's Club help rock them on to college.
Monday, May 8 – Talladega Nights: The Ballad of Ricky Stenhouse Jr.!  NASCAR at Talladega - "world's fastest junkyard" – produced yet another first-time series winner in the Monster Cup Geico 500, and it came at the expense of NASCAR's top drivers who, with just 20 laps to go at the superspeedway known for spectacular crashes, got involved in an 18-car maelstrom, halting the restrictor-plate free-for-all for almost half an hour. 
<![if !vml]>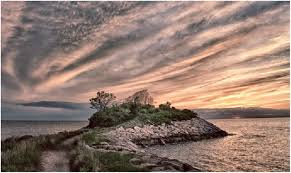 <![endif]>
When the dust settled Ricky Stenhouse Jr., known previously as the boyfriend of female icon and fellow racer, Danika Patrick, took home the trophy and a little more respect from the media. 
AJ Allmendinger's No. 47 Kroger ClickList Chevrolet Camaro nudged Chase Elliot's Hooters No 24 Chevrolet SS, and at 200 mph that means air-time, triggering a massive pile-up of twisted metal and broken dreams, red-flagging Sunday's race while rescue crews picked through the rubble and sorted through broken drivers' aspirations of taming the monster speedway.
By the way, Stenhouse's main squeeze, Patrick driving the No. 24 Aspen Dental Ford Fusion, was knocked out of the race in the monster crash!
Previous headline news continues below.
<![if !vml]>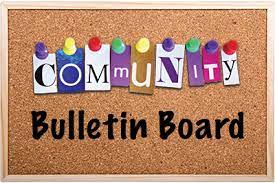 <![endif]>
Bulletin Board
Westport, MA
Memorial Day
Monday, May 29th
<![if !vml]>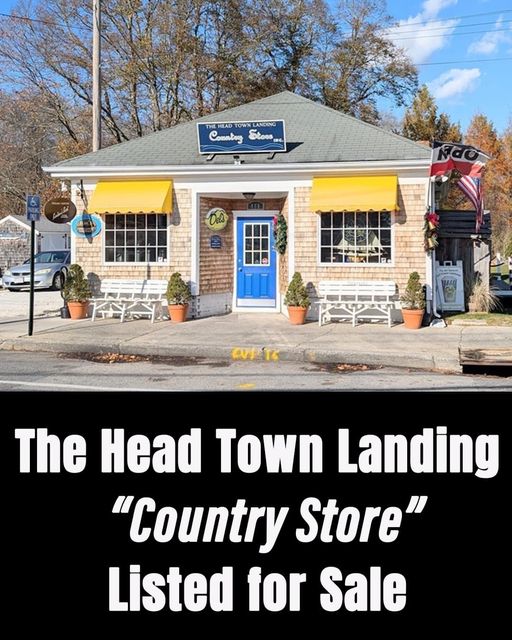 <![endif]>
Westport town department closings for Memorial Day.
Town Hall, Town Hall Annex, Free Public Library, Highway Department, Council on Aging, and Transfer Station/Recycling Center will be closed on Monday, May 28th in observance of Memorial Day.
Last day! The Little Compton Spring Photography Show this weekend.
 The Little Compton Community Center will host Friday will hold their 7th annual juried show from Friday, May 26th through Monday, May 29th at the Little Compton Community Center, The Commons, Little Compton.
Click here to register now and download your invitation form.
Click here to view video of 2014 Little Compton Spring Photography Show.
<![if !vml]>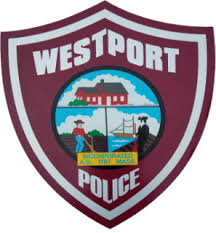 <![endif]>
Artists' Reception & Awards
The awards will be presented at a special Preview Party on Friday, May 26th from 7:00 to 8:00 pm. Awards will be presented at 7:15 p.m. The Preview Party will be open to all accepted artists at no charge. Additional guests pay $10 each at the door.
Monday. Westport Veterans Officer, Bradford Fish announces Memorial Day Schedule for Monday morning, May 29th.
<![if !vml]>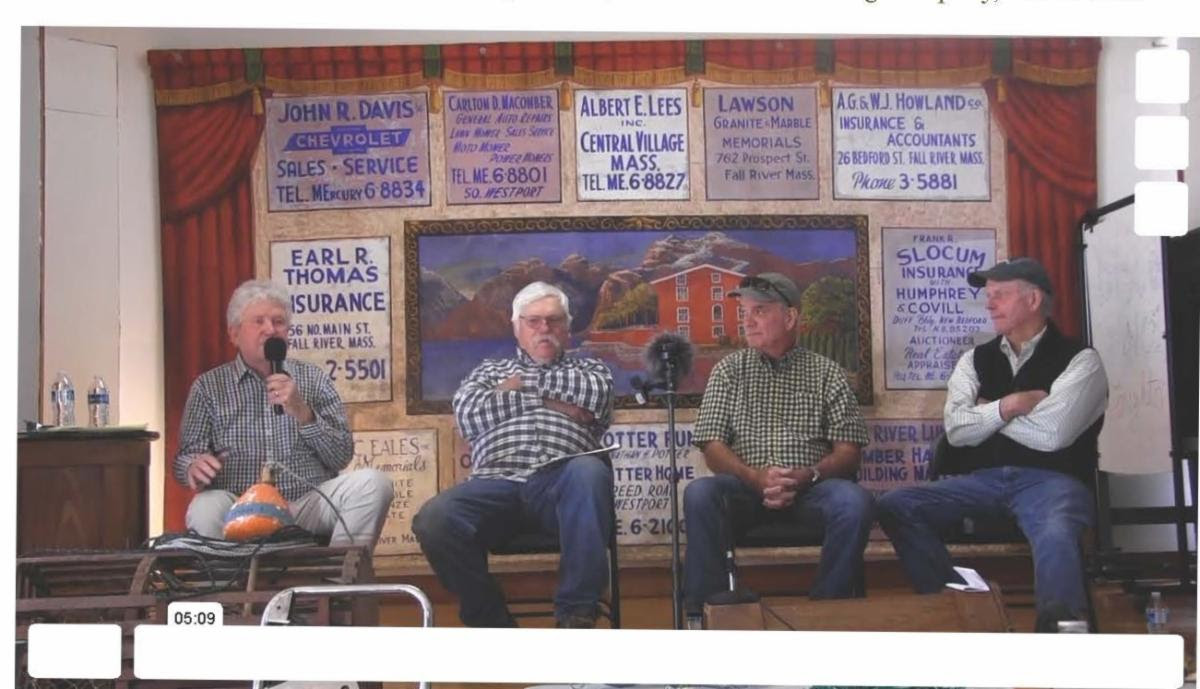 <![endif]>
Wreath laying ceremonies begin promptly at 8:00 a.m. at the VFW, 843 State Road and continue from there.
Memorial Day Parade begins at 10:00 a.m. from Town Hall, 816 Main Road with ceremonies at Beech Grove Cemetery to follow.
Click here for the full schedule.
<![if !vml]>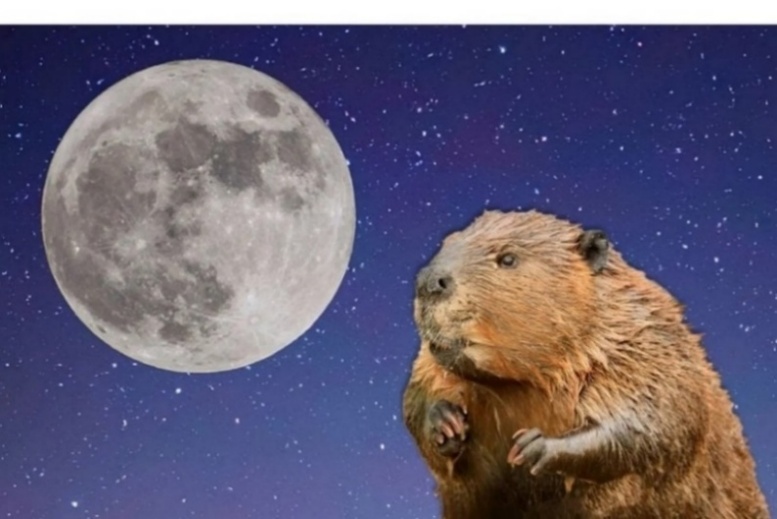 <![endif]>
WLCT touts spring and summer walks and events for 2017.
Westport land Conservation Trust introduces their spring/summer schedule of walks and events - all walks are free and open to the public. Wear comfortable sturdy shoes and be prepared for moderate walking on uneven terrain.
Next event up is Wildlife Photography for Beginners on Wednesday, June 7th.
Click here to view brochure on spring/summer 2017 walks and events.
Library exhibits feature paintings, vintage glass during the month of May.
May exhibits at the Westport Public Library include "Works in Watercolor" by artist Maryteresa Hicks which opens on Saturday, May 6th from 2:00 to 4:00 p.m. in the Manton Community Room.
Also in display in the Helen E. Ellis Case is "Vintage Glass," a collection of Depression glass and milk glass shared by Alice Strebel.
Community cooking classes in Dartmouth. Visit their website for schedules.
The Dartmouth Grange will offer community cooking classes at its shared-use kitchen at 1133 Fisher Road. There will be a variety of ongoing cooking classes, farm tour cooking classes, and kitchen-related lectures, taught by local chefs and experienced, artisan food producers. Classes will be announced online at www.dartmouthgrange.org.
For more information, or to be added to the cooking class e-mail list, contact Beth Gallo, kitchen manager, at beth@dartmouthgrange.org  or 508.636.1900.
Horseneck Point Lifesaving Station open on Wednesday afternoons from 12:00 to 4:00 p.m.
Stop in for a visit!
<![if !vml]>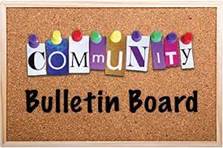 <![endif]>
They are looking for volunteers to help 'man' the station during weekend afternoons in July and August. If you are interested in being a docent, email wfa@westportriver.org.
Wednesday. Country Travelers announces Foxwood Trip on Wednesday, May 31st.
The Country Travelers offer a variety of trips, and you don't need to be a Westport resident to attend. Reservations are required. Call Veronica Beaulieu at 508.636.4889 or email vfb0859@aol.com for reservations or more information. All trips are based on a minimum number of people, so reserve as early as possible.
A bus trip to the Foxwoods Casino
is on the last Wednesday of each month. Pickups are at the Hampton Inn parking lot and at St. John the Baptist Church, 945 Main Road. It is $23 per person, which includes a driver gratuity, and includes a bonus package from Foxwoods on arrival featuring $10 free play, and $10 food voucher or $18.95 buffet.
Click here to see all their upcoming trips.
New Transfer Station vehicle stickers required by Tuesday June 30th.
The Westport Board of Health will begin issuing new Transfer Station stickers on Monday, May 1st for the next fiscal year. Everyone using the Transfer Station is required to purchase a new sticker every year. Present stickers expire Tuesday June 30th.
The cost of the sticker is $35; for seniors age 65 and over, the cost is $20. Additional stickers may be purchased on the same day only for the same household for $10 per vehicle. Residents must present their vehicle registration.
Stickers may be purchased at The Board of Health, Town Hall Annex, 856 Main Road. Office hours are 8:30 a.m. to 4 p.m.
Stickers may also be purchased at the Transfer Station by check only.
Click here to read other recent Town Announcements.
<![if !vml]>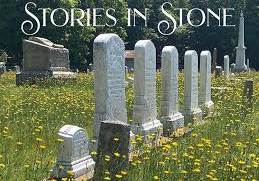 <![endif]>
WES-MAC PTO will host Third annual Tough Kids Challenge on Sunday, June 4th.
<![if !vml]>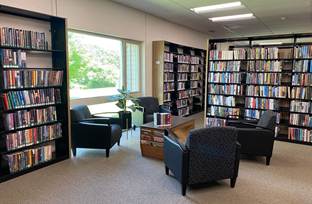 <![endif]>
Donate used books for upcoming library book sales.
The Friends of the Westport Library (FOWL) are accepting book, CD and DVD donations for the Summer Paperback Book Sale and the huge Annual Book sale in September.
Donations will be accepted through the end of August. Please, books in good condition only, and no textbooks, law books, medical books, encyclopedias, dictionaries, VHS or cassette tapes.
A donation box will be in the library lobby.
Beginning this year, there will be pre-signed donation receipts available to be completed by book donors to report their donations to the IRS.
<![if !vml]>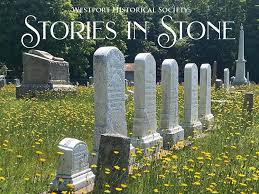 <![endif]>
4 Bobolink Walks this June at Allens Pond Sanctuary.
Thursday mornings on June 1st, 8th, 15th, and 22nd from 8:00 – 11:00 a.m. at Allens Pond Sanctuary. Meet at the Allens Neck trailhead.
Go to Future Events for all the details!
May is for Migration! Birding walks scheduled.
First walk is Thursday, May 4th from 8:00 -11:00 a.m.
Join birding experts at the Allens Pond Wildlife Sanctuary to experience bird migration on the SouthCoast this May. With new species arriving daily from the winter homes, participants can view some of the states rarest birds of grassland, shrubland and salt marsh in this Important Bird Area (IBA).
Wander with a naturalist and observe a different assemblage of birds and blooms each week. The walks will visit difference parts of the sanctuary and typically cover approximately 3 miles.
<![if !vml]>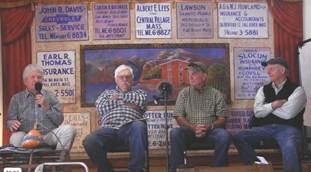 <![endif]>
Photo | John  VanderGraff
Dress for an outdoor hike, and be sure to apply sunscreen and insect repellent. Bring your binoculars and/or scope, hat and sunglasses.
Click here to view Allens Pond Sanctuary's Program schedule.
You will stop for field breaks, so snacks and drinks are also recommended in your pack. $10 per person/Mass Audubon members and $12 per person non-members. Please preregister online at massaudubon.org/allenspond by using the inline program catalog, or call 508.636.2437.
Spaghetti Dinner at the Knights of Columbus Hall on Wednesday, June 14th.
28 Fish Road, Tiverton to benefit Acoaxet Chapel's 2018 Mission Trip to La Romana, Dominican Republic.
Catered by Edible Creations by Gerry.
Spaghetti and Meatballs, salad, garlic bread, and dessert. Music with Gary Farias. 50/50 raffle, basket raffles, silent auction, wine raffle, and cash bar for beverages. Starts at 6:00 p.m. $10 for adults and $5 for kids. Call 401.523.4614 for additional information.
6th Annual Wine, Cheese & Chocolate Festival on Saturday, June 17th. Westport, MA; location to be announced.
<![if !vml]>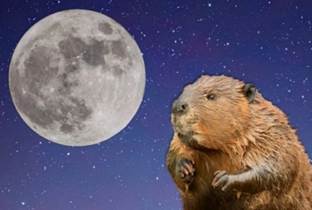 <![endif]>
Taste fifty-six wines alongside local cheese, chocolate, honey and artisan bread from Southeastern New England. All wines are produced by the members of the Coastal Wineries of Southeastern New England.
Small sessions and personal conversations with winery owners and winemakers make this a unique experience.
Tickets on Sale March 1st! The wait is over; tickets are now on sale.
<![if !vml]>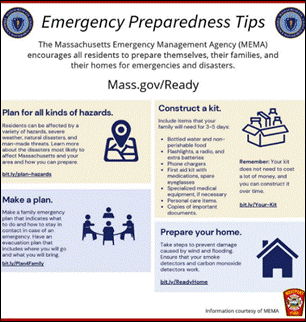 <![endif]>
Advisory To Westport Motorists – Upcoming Road Races In Westport.
Road Races and Bike Run to look out for this summer!
Saturday, June 24th – Erika Hall Memorial 5K/Fun Run from 4:00 to 5:00 p.m.
Sunday, July 9th – Run for the Fair 5K at 10:00 a.m.
Saturday, September 16th – Cystic Fibrosis Foundation Bicycle Rides at 9:00 a.m.
Saturday, September 23rd– Westport Half Marathon at 8:00 a.m.
Click here for all the details and road courses.
Stayin' Alive with Bee Gees Gold at Shining Tides on Friday, August 18th.
The Auxiliary of Charlton Memorial Hospital, the St. Luke's Hospital Auxiliary and the Tobey Hospital Guild are hosting a charity event at Shining Tides, 38 Reservation Road, in Mattapoisett. The event will be held under a tent and feature Bee Gees Gold, a Las Vegas tribute band of the Bee Gees. Get all the details in our Future Events section.
<![if !vml]>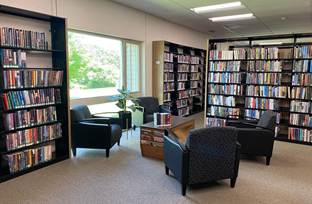 <![endif]>
WFA to develop summer exhibit on local shipwrecks.
The Westport Fishermen's Association is researching and developing an exhibit on the history of shipwrecks of the Westport coast for display this upcoming summer.
<![if !vml]>
<![endif]>
Photo | EverythingWestport.com
Above: "Fishermans Dream" hung up on Half Mile Rock June 31, 2005.
There are plenty of stories to tell, from the "Polly," built in Westport in 1790 and wrecked the very same year on Gooseberry Island, to the "Angela" cement barge that foundered on Old Cock Rock in 1971.
If you have any relevant information, photos, or artifacts from local shipwrecks, or if you are interested in volunteering with this project, please contact wfa@westportriver.org or call 774.264.9200.
* * * * * * * * * * * * * *