Sunday, December 21, 2014
Click here for today's event listings in and around Westport!
Click here for upcoming theater and arts listings!
12/21/2014 – Today is the Winter Solstice, the shortest (and therefore darkest) day of the year. And it hasn't come a moment too soon as winter begins today, and is now one day closer to ending!
Oddly, the winter solstice marks the shortest daylight period, but it's not the day of the latest sunrise or earliest sunset.
Winter Solstice is also known in Europe as Yule. Witches & warlocks celebrate this date as the birth of the Sun God since from this point forward the days get longer.
<![if !vml]>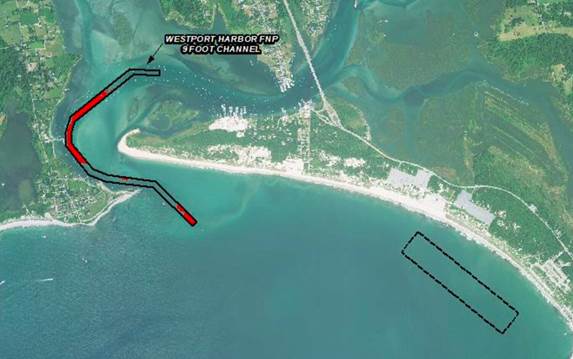 <![endif]>
Many cultures around the world have throughout millennia celebrated the winter solstice as the beginning of the solar year, a celebration of light and the return of the sun.  The Norse marked Yule with feasting and merrymaking. Traditional customs such as the Yule log, the decorated tree, and wassailing can all be traced back to Norse origins. The Celts of the British Isles gathered mistletoe in celebration and Druid priests sacrificed a white bull.
When a new religion called Christianity began spreading through Europe, it incorporated Pagan symbols and holidays to help convert Pagans, who didn't want to give up their traditional holidays to Christianity. Within a few centuries, the Christians everywhere were celebrating the birth of Christ with a new holiday on December 25th.
Now you know the rest of the story.
Merry Christmas, Happy Kwanzaa and Happy Hanukkah!
12/20/2014 – WLCT's Early Morning Light a success! Westport Land Conservation Trust's second annual Early Morning Light walk at Cherry and Webb walk on December 13th was a successful community outing. Over 20 people joined the land trust in this 2 mile walk across the chilly dunes to discover the flora and fauna that call this beautiful environment home. Click here to see their upcoming winter events.
<![if !vml]>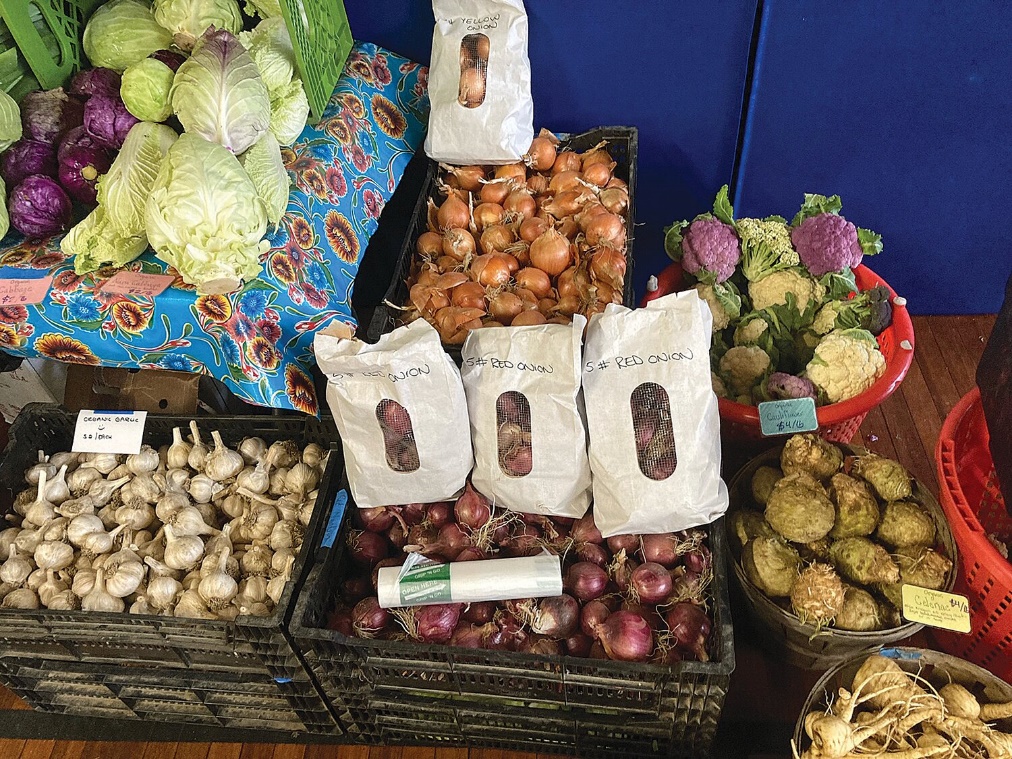 <![endif]>
12/20/2014 – Louisiana purchased twice by U.S. government. Today in history in 1803 U.S. president Thomas Jefferson purchased Louisiana from Napoleon for a total sum of 15 million dollars (around 4 cents per acre.)
But did you know that Louisiana was purchased twice?
Yes, that's right, Democrats' acquisition of Sen. Mary Landrieu's (D., La.) support for the Patient Protection and Affordable Care Act. Landrieu, critics believe, pledged her vote in exchange for gaining $200 million additional federal funds for Louisiana's Medicaid program. Except that, due to a drafting error, the law ended up giving Louisiana $4.3 billion in extra Medicaid funds - more than twenty times the assigned amount.
12/19/2014 – New Westport Street Guide! Newly released 2014 AppGeo Street Map of Westport has a complete street guide including Assessors Map – very detailed. Click here to view map. PDF large file, please be patient while map is loading.
12/18/2014 – Get a grip, not! Hands-free fueling comes to the Bay State with adoption of the National Fire Protection Association's
<![if !vml]>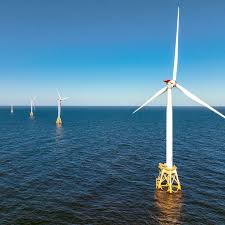 <![endif]>NFPA-1 code as the backbone of its new statewide standards.
Massachusetts has finally caught up to many other states when it comes to filling up your motor vehicle.
But many motorists have been far ahead of this latest provision in the new Fire Code Regulations that take effect January 1, 2015.
For those of you who can remember, gas pump handles years ago had "hold-open" clips, primarily used by gas station attendants so they could wash your windshield and check your oil during a fill-up; self-service stations killed that feature because of the many spills and accidents, so Massachusetts banned the clips.
They're backkkk!
But many of us used our gas cap as a way to keep our hands free, and warm during frigid days. And some of those handles were so stiff it hurt your hand to hold them.
Countless motorists were more innovative, using rolled up magazines to do the trick.
"To me it makes a lot of sense," said John Paul, a spokesman for AAA of Southern New England.  "A hold-open clip would be safer than wedging your gas cap or other object into the pump handle."
But don't look for these clips anytime soon – they aren't required, only allowed; competition will determine when they appear.
And, statewide standards still require the operator to stand near the pump during refueling.
12/17/2014 – Is "Residential Exemption" a viable solution to the beginning of the end of Westport's deficit spending?
<![if !vml]>
<![endif]>Just a week after Westport's Board of Assessors and Selectmen set the town's FY'15 property tax rate at $7.94/thousand dollars of evaluation (up 24 cents from last year,) and rejected a split tax rate between residential and commercial property, they listened to a proposal at Monday night's Select Board meeting that would do just that.
Finance Committee Chairman Charles "Buzzy" Baron presented a plan currently being used in one form or another by 13 Massachusetts towns, with Somerset being the closest to Westport, that proponents claim redistributes the main bulk of the town's revenue generation (property taxes) among high- and low-end residential property owners, and increases property taxes on commercial properties, non-owner occupied residential properties (includes apartments, multi-family properties, assisted living facilities, day care centers, rental properties, and second homes,) and vacant residential land as they would be excluded from the "residential exemption" plan and would pay a substantially higher rate per thousand, as much as one to two dollars.
Opponents claim the Residential Exemption redistributes income among the town's taxpayers.
If you're confused about all this you're not alone.
What is "Residential Exemption" and what is the effect on the average home owner?
Let's try to break it down for you.  More today.
"The 'tax exemption' addresses the vast financial difference between those having second vacation homes, non-owner occupied properties, and commercial properties here, and those of us in town working or retired, trying to make ends meet, and trying to remain living on the Island." - Tisbury resident.
12/16/2014 – Local Westport real estate broker appointed to Westport Economic Development Task Force.
Suzanne M. Alden of Alden Hill Real Estate was appointed on October 6th by a unanimous vote of the Select Board to the Westport Economic Development Task Force, the first woman and real estate broker appointed to the committee, according to Selectman Steven Ouellette.
<![if !vml]>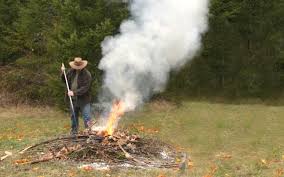 <![endif]>
Above: Ms. Alden is congratulated by Selectman Michael R. Sullivan.
The goals of the Westport Economic Development Task Force are to promote economic development along route 6 and route 177 corridors; review electronic infrastructure in town, including the internet; support the Housing Partnership Committee in its efforts to pursue affordable housing in the town; establish a communications strategy with other town committees and the public; and collaborate with the Central Village project.
The Task Force accomplishes these objectives by assisting the Board of Selectmen in promoting, nurturing, and overseeing economic development in Westport that would support the overall objectives of the town's Master Plan.
Suzanne Alden is the leading real estate broker with properties sold in the Westport/Dartmouth area according to MLS statistics.
12/15/2014 – Westport Select Board meets tonight at Town Hall starting at 6:00 p.m. Lots on the agenda: budgets, Beach Ave. and ballot article. Annual licenses (yawn!).
Town Administrator's report will include update on COA Director search and police station design committee, and the rising cost of electricity.
Be prepared to settle in for the long haul!  
12/13/2014 – Time to make the donuts, and win an award doing so.  Our Photo of the Week shows an awesome Fall River Herald Reader's Choice Award for Rory and Kathy Couturier and their beautifully-appointed store at the Head Landing in Westport.
<![if !vml]>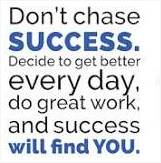 <![endif]>
The couple's store, the Country Store at the Head Town Landing, was voted by the readers of the Herald News as the area's best Donut Shop and the runner-up for Best Convenience Store!
Readers from Somerset, Fall River, North Dartmouth, Westport and Tiverton voted in the Herald's 2014 Reader Choice Awards.
The Couturiers proved that if you do it right, they will come.
Congratulations Rory and Kathy!
12/13/2014 – New Mystery Photo identified by Westport Main Road resident Chuck Goldberg. Chuck correctly guessed, "The Paquachuck Inn has this Christmas greeting, on the side."  Our latest <![if !vml]>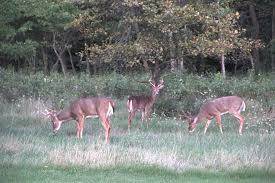 <![endif]>Mystery Photo was posted on Monday, December 8, 2014 at 4:15 p.m.
Chuck made his guess on Wednesday, December 10th at 3:12 p.m.
Because he was the first to correctly identify the location of our "holiday" mystery photo, Chuck wins a $25 gift certificate to Lees Market, Westport's local and convenient one-stop supermarket for all your grocery needs.
Chuck took his best shot and won. Be on the lookout for our next mystery photo which will be posted before Christmas.
Good luck and Happy Holidays!
12/09/2014 – Westport real estate taxes on the rise! Westport FY'15 tax rate set at $7.94 per thousand, an increase of .24 cents. After an impassioned and sometimes rancorous analysis by a few town residents with Assessors over perceived inequities in waterfront and upper end property assessments, Selectmen last night voted unanimously 5-0 to approve the Fiscal Year 2015 tax rate.
A request by audience members to postpone the setting of the new tax rate was not taken up by Selectmen.
The increase in the tax rate was due to Proposition 2 ½, a slight decrease in property evaluations, and exclusionary debt (bonds) adjustments.
More today.
12/10/2014 – Martin Cutler, 31 will spend a little more than one year in state prison after he pleaded guilty this week to burglarizing and desecrating St. John the Baptist Church in Westport last year.
The Taunton man was sentenced Tuesday to three to three and a half years. But with 634 days of time served being credited to him, Cutler could be released from prison in about 15 months.
Cutler, who had been held without bail since his July 2013 arraignment in Fall River Superior Court, pleaded guilty Tuesday to breaking and entering nighttime for felony, larceny from a building, threat to injure a church and intimidating a witness.  More...
12/10/2014 – Tiverton gets a new eatery, finally. Acclaimed Boston chef/restaurateur Steve Johnson "knocked on the door" of The Stone Bridge Restaurant a dozen years ago, but the owner wasn't ready to sell at the time, he said, adding, "that's how long I've been thinking about this place."
With the recent opening of The Red Dory, Johnson finally realized his dream of owning a restaurant in the near-perfect location at 1848 Main Road in Tiverton.
"Seafood is more appropriate to a coastal region, but I also love pork and veal dishes and I'll work them into the menu as well," Johnson said.  More…
12/06/2014 – Westport. Two cars rolled over and three people were hurt in a crash on Interstate 195 west on Saturday at 3:20 p.m., according to the Fall River Herald.
None of the injuries were considered life0threatening, according to the Massachusetts State Police, who handled the accident. Names of those involved were not immediately available.
Two of the three traffic lanes were shut down as troopers and Westport Police and Fire cared for the injured and removed the cars.
The area was cleared at 4:30 p.m., troopers reported.
12/05/2014 – Westport's Food for Friends food pantry a lifeline for seniors and families in need. "Demand for our donated food is up 15 to 20 percent," Food for Friends volunteer Vicki Wilding said. "And 80 percent of those that come here are seniors."
Statistics now show that one in nine people in Eastern Massachusetts is at risk of going hungry.
The Greater Boston Food Bank provides food to over 500,000 people each year and partners with 550 agencies, of which the Westport food pantry is one, in 190 cities and towns in Eastern Massachusetts.
According to Catherine Drennan of the Boston Food Bank, "one donated dollar to our organization can provide three meals."
<![if !vml]>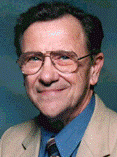 <![endif]>One of the biggest benefactors to Westport's food pantry has been the Westport Town Farm which yesterday dropped off a couple of bushels of late season produce.
Westport Town Farm has donated 1,200 pounds of fresh produce—a little bit of everything the farm grew from arugula to zucchini— to underserved communities and food pantries in the area," Town Farm's Carroll-Bergman said.
Read more on the Town Farm donations.
Many of the food pantries in the area serving new clients they've never seen before.
"Our economy may be expanding but it's not reaching the truly needy," Pastor John Costa of Westport's Lighthouse Assembly of God said.
The church is the new location for Westport's Food for Friends, formerly run out of the Westport Senior Center.<![if !vml]>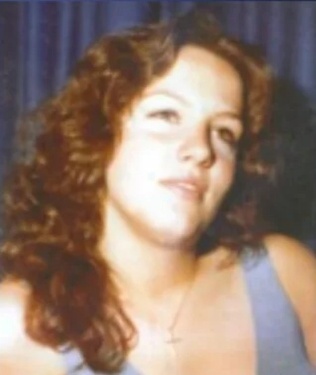 <![endif]>
Unemployment benefits running out, lack of jobs and Social Security which isn't keeping pace with inflation is forcing more people to the area's food pantries.
Donations can be dropped off at the Food for Friends, 522 American Legion Highway, Westport. An outdoor collection box is available for use in off hours.
Food for Friends is open to those in need on Thursdays from 3:00 to 6:00 p.m. during the winter months.
12/05/2014 – Tiverton Firefighters will distribute holiday food baskets to families in need in time for the holidays.
This is the third year the Tiverton Fire Department will provide baskets to families in need. Firefighters provided baskets to about a dozen families in the first year and about 10 last year, reported Tiverton-Little Compton Patch.
"We anticipate the same amount of people this year," said Tiverton Fire Department Union President Pat White.
People can sign up their own families or sign up members of the community who might be in need.
"We like to know the amount of people in the family and the ages of the people so we can provide for a Christmas dinner and food staples they can use throughout the year," White said.
The fire department would also like to know the ages of the children in the families and what they would like for a toy, White said.
Sign up or register a family in need by dropping off people's names, the family's address, telephone number and the number of people in the family.
Call Tiverton Firefighter Whit Corbishley at 401.266.4446 or leave information in an envelope addressed to Corbishley at Station No. 2, 85 Main Road, Tiverton.
Basket numbers are limited and the name drop-off deadline is Friday, December 19th. Firefighters will drop-off the holiday food baskets to the families around Monday, December 22nd and Tuesday, December 23rd, White said.
12/05/2014 – Continuing the holiday season goodwill, the Little Compton Police Department will help struggling families find joy this holiday season through a charity event this month.
"Members of the community can donate unopened
and unwrapped toys for the Kids, Cops and
Classrooms event held later this month."
The seventh annual Kids, Cops and Classrooms gives parents who are going through tough times the opportunity to buy presents for their children, according to the Little Compton Police Department Facebook page.
The event will be held on Wednesday, December 17th at the State House in Providence.
Donations of unopened and unwrapped toys can be sent to the Little Compton Public Complex, 60 Simmons Road, Little Compton.
12/05/2014 – Southcoast Health announces December schedule for community screenings, vaccinations and community blood drives.
During the month of December, Southcoast Health will be giving away a canvas tote bag to blood donors as a thank you for  their critical role in helping to ensure blood is available to patients in need. Each donor will receive the colored-strapped tote embossed with the message, "Give back, give blood."
The Southcoast Blood Bank is the only blood donation venue that <![if !vml]>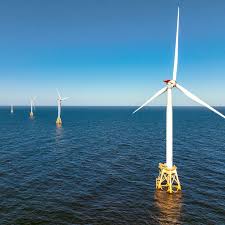 <![endif]>directly supports the local community's blood supply. A donation to the Southcoast Blood Bank Donor Room or a Southcoast Health-sponsored blood drive helps to keep the local blood supply strong.
Inset: Donate this month and receive a complimentary Southcoast Health canvas tote bag.
 If you plan to donate, please remember to bring a proper form of identification. Southcoast Health offers the community two different ways to make a donation:
Click here for all locations, dates and times for community screenings, vaccinations and community blood drives.
12/03/2014 – Lees launches Groceries-2-Go! Lees Market is unveiling a convenient, curbside pickup and a home delivery service of its supermarket items starting immediately.
Using their website, shoppers can simply add selected products to the site's shopping cart, and choose either pickup or delivery.
Delivery is available to Westport and Little Compton; curbside pickup is available seven days a week.
Place any order between now and March 31, 2015 and receive<![if !vml]>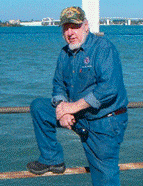 <![endif]> your order Fee Free! There is no limit to how many orders you can receive Fee Free.
A member of their Groceries-2-Go team will hand select each item, ensuring that you get exactly what you have selected and that it is of the highest quality, according to their website.
Lees said there is a $50 minimum order required for the new services.
Visit their website for all the information including fees, and enroll today.  Lees Market, 796 Main Road, Westport. 508.636.3348.
12/02/2014 – The town of Westport and its residents will face a road/walkway salt shortage, and they will pay more for the privilege of waiting for it.
"Last year we paid about $48 per ton," Highway Surveyor Chris Gonsalves said. "This winter that price will jump to $70."
Demand determines the price.
In 2010, the United States produced a total of 43.3 million metric tons of salt. This figure decreased to some 40 million in 2013. The northeast, because of a severe winter, faced a shortage.
Currently the town's shed is full of a sand/salt mix ready to go, but yes, they have no salt stockpile.
"We buy it as we need it," Gonsalves said. "But we always fully stock <![if !vml]>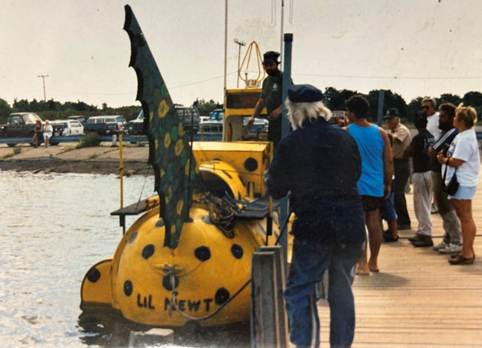 <![endif]>a sand/salt mix in preparation for winter."
Inset: the Highway Department's sand mix barn is full now, but it won't take many storms to empty it.
Gonsalves said they will selectively use "liquid brine," a salt and water mix, to pretreat roads prior to a storm to weaken the bond between snow and asphalt. This practice can reduce salt usage by up to 25 percent.
"We also use the brine tankers to de-ice the roads as well." Gonsalves said.
For homeowners, the Ace Hardware Store on American Legion Highway is fully stocked with salt melt, but it won't last long once freezing temperatures settle in.
"We just received the order we placed last October with our salt melt vendor," said Keith Ponte, the store's District Manager.
"We were lucky. Since the end of October the vendor has stopped fulfilling orders. Once we run out it may take a while to get resupplied," he said."
The Ace store is maintaining their price from last year, but their costs have gone up. Ponte encourages anyone wanting salt melt to buy it now.
"We want our customers to know we have a good supply on hand, and the price is right. Don't wait to restock your supply."
Last year's harsh winter left all retail outlets with empty shelves by mid-winter, including the big box stores like Home Depot.
12/01/2014 – Overloaded electrical outlet blamed for $100,000 in damages to 19th century farmhouse. The standard warnings from law enforcement and fire officials are repeated year after year, especially overloading electrical outlets during the holiday months with portable electrical heaters.
But tragedy can demonstrate just how serious fire safety should be taken.
At approximately 9:39 p.m. Sunday evening, the Westport Fire Department responded to a 911 call of a structure fire at 52 Pine Hill Road.  When the first engine arrived, firefighters found a two-story, wood frame farmhouse with heavy fire coming from the rear bedroom on the first floor.
After confirming that everyone was out of the house, firefighters began attacking the fire and were able to bring it under control in about 45 minutes. 
<![if !vml]>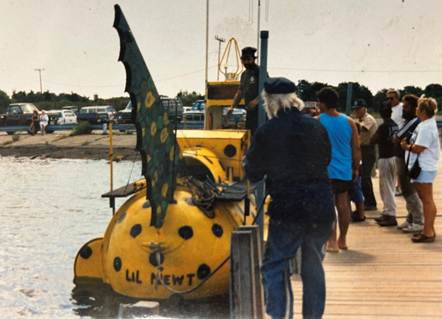 <![endif]>
Despite the structure being heavily damaged by the blaze, firefighters were able to save some of the occupants' belongings that were in an adjacent first floor room.
The investigation into the origin and cause of the fire by the Fire Investigation Unit revealed that prior to calling the fire department the occupant, family member Norine Collins, attempted to extinguish the flames herself.
Collins told firefighters that she tried to put out the fire, but it proved to be too much for her, Captain Michael P. Silvia said.  
"The fire, ruled accidental, was in the area of a multi-outlet adapter which was plugged into an electrical outlet near the head of the bed. Also plugged into this outlet was a 50' extension cord connected to a 1500 watt electrical heater," Captain Silvia said.
Fortunately there were no reported injuries.
Assisting Westport at the scene were firefighters from Tiverton, Dartmouth District 3, and a medical rescue unit from the Fall River Fire Department.
The Tiverton and Dartmouth firefighters brought tanker trucks to assist Westport pumpers.
The fire caused an estimated $100,000 in damage to the 1878 farmhouse and contents.
The three-bedroom house on 20 acres is currently listed for sale.
The Westport Fire Department again cautions people not to overload electrical circuits, especially when using portable electrical heaters and holiday lighting displays.
The fire department also urges people to immediately exit a burning building before calling the fire department.
12/01/2014 – East Beach Road threatened by a powerful nor'easter.
The poster child for endangered seacoast roads under attack from winter storms, East Beach Road once again survived a battering from strong winds and coastal flooding when winter storm Cato roared through Westport a day before the Thanksgiving holiday.
"The water was breaking over the rocks and washing up onto the road," said Highway Surveyor Chris Gonsalves who spent part of his Thanksgiving with three of his road crew fighting the erosion from the pounding surf that threatened the roadbed's integrity.
"We back-filled behind the rocks and were able to prevent any asphalt erosion," Gonsalves said.
Westport's Highway Department has been keeping a watchful eye on the coastal road that is designated as an evacuation route in case the Route 88 bridge should become disabled.
<![if !vml]>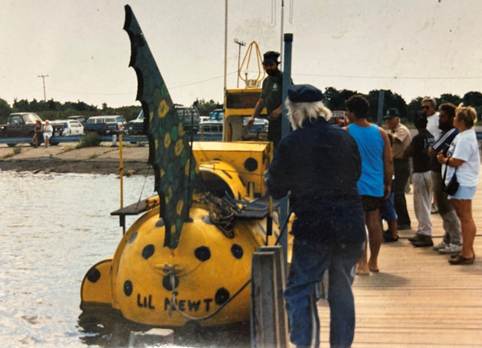 <![endif]>
Above: Highway Surveyor Chris Gonsalves surveys the storm surge at East Beach. Most officials agree we're only one bad storm away from another washout on the embattled shore road.
More past headline news continues below.