Friday, September 22, 2017
Click here for today's events in and around Westport, MA!
Look Here!
Click here for current theater and arts listings!
Updated Thursday, September 21, 2017
<![if !vml]>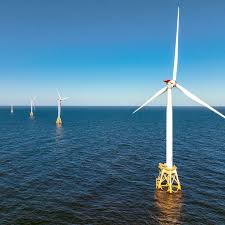 <![endif]>
Friday, September 22 - Following his Footsteps in Westport. Keynote speaker, Vanessa Jukye, Program Coordinator of the Ministry on Racism and Youth Ministries at the French General Conference spoke Saturday morning to a packed Westport Friends Meeting House.
Jukye delivered an empowering presentation citing her book, "Fit for Freedom, Not for Friendship."
Special guests and local historians explored new perspectives on the life of Paul Cuffe, perhaps Westport's most well-known resident, in a symposium highlighting the commemoration of the 200th anniversary of Cuffe's death in 1817.
Cuffe symposium, heritage trail help recognize Cuffe contributions to Westport & battle for civil rights.
<![if !vml]>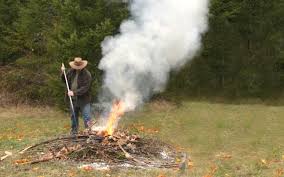 <![endif]>By Robert Barboza
Special Correspondent to EverythingWestport.com
Ship builder, whaling vessel captain, successful businessman, and Quaker philanthropist are just a few of the labels commonly used to describe Paul Cuffe, whose family moved to Westport in 1766, when he was eight years old.
By the time that young farm boy, the son of a Native American mother and a former African slave from Ghana, died in 1817 in Westport, he had traveled all over the globe, earned a reputation as a civil rights activist here and abroad, and become one of the wealthiest people of color in America...
   <![if !vml]>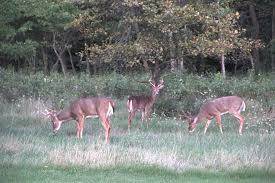 <![endif]> <![if !vml]>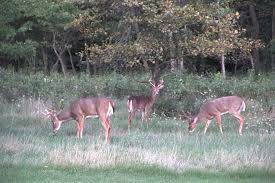 <![endif]>
Above left: Guest speaker Vanessa Jukye is flanked by local historian Carl Cruz.  Right: New Bedford's first poet laureate Everett Hoagland read his poem Paul Cuffe: Indian Blood, and Addendum for Negro History Calendars.
<![if !vml]>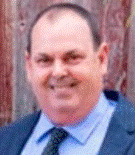 <![endif]>
Image courtesy of the National Weather Service
Friday, September 22 – 9:00 a.m. Jose, the tropical storm that just won't go away. Westport can expect windy conditions throughout today and Saturday, with isolated power outages as trees and branches weakened by the storm continue to fall on primary power lines.
Jose continues to loiter 150 miles southeast of Cape Cod, and Westport remains under a tropical storm warning; Jose will degrade to a tropical depression by Saturday.
Winds continue to disrupt air and sea transportation across the region, and local state and town beaches including Gooseberry Causeway, Horseneck Beach and Campground, and all Westport beaches are still closed.
Strong north wind continues to protect coastal areas including East Beach and East Beach Road from any storm damage.
Beach erosion is minimal throughout the area.
The National Weather Service reports tropical storm conditions possible in the Westport coastal area. N winds 25 to 30 kt with gusts up to 45 kt. Seas around 7 ft. Showers likely. Areas of fog this morning. Vsby 1 to 3 nm.
Tonight - N winds 20 to 25 kt. Gusts up to 40 kt, decreasing to 30 kt after midnight. Seas around 6 ft. Areas of fog. Showers likely, mainly in the evening. Vsby 1 to 3 nm.
Saturday - N winds 15 to 20 kt with gusts up to 30 kt. Seas around 5 ft. Areas of fog in the morning with vsby 1 to 3 nm.
<![if !vml]>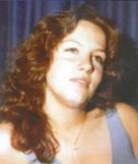 <![endif]>
Friday, September 22 – 4:02 a.m. – Today marks the autumnal equinox. The first day of fall will officially arrive at 4:02 p.m. EDT.
Also called the September equinox, the Autumnal equinox marks the start of fall in the Northern Hemisphere and spring in the Southern Hemisphere. During the equinox, the sun crosses the Earth's celestial equator, an imaginary line that stretches from the north to the south.
At this time, the Northern Hemisphere and the Southern Hemisphere will receive about the same amount of sunlight, which, according to the Old Farmer's Almanac means the "amount of nighttime and daytime (sunlight) are roughly equal to each other."
In actuality, the day and night won't be perfectly divided into two 12-hour segments, with the period of sunlight being slightly longer.
Also on the fall equinox, the sun will rise due east and set due west, just as it will during the spring equinox in March. After that day, you will notice later dawns and earlier sunsets.
Thursday, September 21 – Updated 3:00 p.m. Hey, hey Jose, go away! Tropical storm Jose continues to take its toll on trees and powerlines as the once named hurricane is stalled 145 miles southeast of Nantucket.
As of 3:00 p.m. all Westport beaches including Horseneck Beach, Horseneck Campground, and Gooseberry Causeway are still closed.
Seastreak has canceled it fast-ferry service between New Bedford and Martha's Vineyard on Thursday and Friday.
Ferry service to Block Island is cancelled 'till further notice.
A wind advisory is in effect until 6:00 a.m. Friday, with gusts up to 45 mph, according to the National Weather Service.
Fallen trees and isolated power outages will continue to plague Westport as Jose decides which way to go.
<![if !vml]>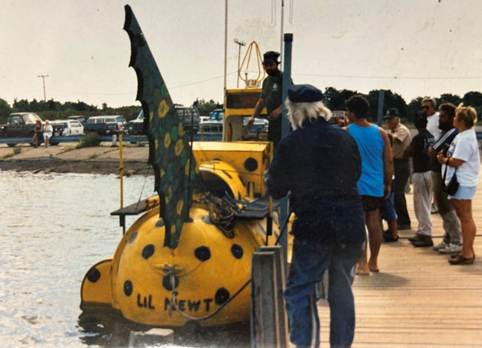 <![endif]>
Above: A primary power line taken down by a felled tree on Pine Hill Road near Riverview Drive was setting ground fires as it arced to the damp earth. The road was temporarily closed while Westport Fire and Police Departments as well as the Highway Department waited for Eversource to show up and cut power to the line.
Thursday, September 21 – State contractor repairs Hix Bridge abutments under the watchful eyes of MassDOT staff. The troubled bridge's end support pads have experienced stress cracks and crumbled concrete that Westport selectmen have tried for well over a year to get the state to fix.
The town-owned bridge was built with state funds under state control back in 2004/2005.
<![if !vml]>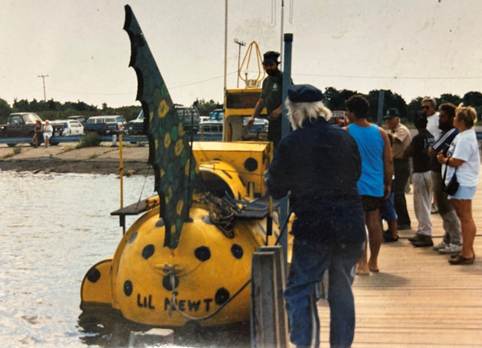 <![endif]>
Above: SPS workers jackhammer out the old concrete and rebar in preparation for rebuilding the bridge end abutments.
Photo | EverythingWestport.com
Over the last few years concrete in the support columns and bridge ends has deteriorated, prompting speculation the concrete was wet when poured, or was poured improperly in freezing conditions, both which could weaken  concrete's strength.
After over a year of negotiating MassDOT has agreed to pay for the repairs, and after several months of delays have contracted the work out to SPS New England.
Although the state agreed to perform the repairs this time, they have told town officials they are on their own dime for any future repairs.
Thursday, September 21 – 11:00 a.m. Tropical Storm Jose update. Coastal wind up, surf down. As of 11:00 a.m. all Westport beaches including Horseneck Beach, Horseneck Campground, and Gooseberry Causeway are still closed.
East Beach Road has sustained no damage or debris, and has remained open throughout the week.
Strong north wind has prevented any storm surge from damaging Westport's coastline, but fallen tree limbs have kept the Highway Department busy with over two dozen reported incidents.
No local flooding reported. Isolated power outages.
Tropical Storm Jose is forecast to weaken gradually while staying on a slow northeast path that will keep it off the U.S. East Coast.
The National Weather Service reports as of 11:00 a.m. that tropical storm conditions possible. N winds 25 to 30 kt with gusts up to 45 kt. Seas around 6 ft. in Rhode Island Sound. A chance of showers throughout the day.
<![if !vml]>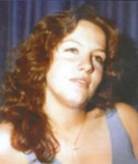 <![endif]>
Above: Westport police divert traffic around this shattered tree on Hixbridge Road, awaiting the Highway Department who've handled over two dozen fallen trees/branches in the last 24 hours.
Photo | EverythingWestport.com
Thursday, September 21 - Fall Revolutionary War encampment to be held this weekend at Fort Phoenix.
FAIRHAVEN - In September 1778, during the Revolutionary War, about 4,000 British soldiers who were landed from 36 transport ships attacked the four villages situated on the Acushnet River.
During the raid houses, ships and business places in New Bedford, Acushnet and Fairhaven were ransacked and burned.
The fort at Nolscot Point in Fairhaven, now called Fort Phoenix, was destroyed by British troops. It took years for… read more >>   
Thursday, September 21 - FALL RIVER — A 60-year-old Westport woman is being charged with driving under the influence of drugs after her car hit a police cruiser carrying three Fall River police detectives. Read more >>
<![if !vml]>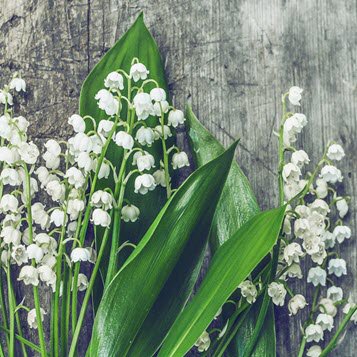 <![endif]>
Above: Assistant Harbormaster Jonathon Paull and friend watch as Jose-driven surf pounds the Knubble and barrier beach at high tide this morning.
No breaches reported for either East Beach Road or Beach Avenue.
Photo | EverythingWestport.com
Wednesday, September 20 – Updated 3:00 p.m.  Hurricane Jose is taking a track farther southeast of New England which means the SouthCoast is no longer under a tropical storm warning.
But that doesn't mean the region won't continue However, the National Weather Service in Taunton the region will continue to see stormy conditions and high surf. See forecast below.
Westport feels remote wrath of now Tropical Storm Jose. Storm-driven surf batters Westport beaches. Old Harbor Road closed just before noon as live primary electrical wire falls on road's surface, sparking small roadside fires. Police and Fire Departments, National Grid dispatched.
Harbor entrance too dangerous to navigate. "No one in, no one out," says Westport Harbormaster.
Hurricane Jose, now downgraded to tropical storm status is kicking up wind gusts to 50 mph, but northeast winds from the backside of Jose spares Westport coastal areas of any real damage.
130 miles south of Nantucket with storm Intensity 70 mph, Jose is moving northeast at 8 mph.
East Beach Road clear of water and debris, and no local flooding of any consequence reported.
Highway Department says no major tree damage other than a few fallen limbs.
Southcoast towns, spared after Hurricane Irma made early landfall in Florida, now dodge another bullet as Jose stays far offshore.
Precipitation forecasts fall off to scattered showers throughout today and tomorrow.
Today - Tropical storm conditions will continue throughout the day with NE winds 25 to 30 kt with gusts up to 40 kt. Seas 11 to 12 ft. Patchy fog. Rain likely early, then a chance of showers. Vsby 1 to 3 nm early.
Tonight - Tropical storm conditions possible with N winds 20 to 25 kt with gusts up to 40 kt. Seas around 9 ft, subsiding to 7 ft after midnight. A chance of showers. Patchy fog in the evening.
Thursday - Tropical storm conditions possible. N winds 20 to 25 kt, increasing to 25 to 30 kt in the afternoon. Gusts up to 45 kt. Seas around 6 ft.
What will become the remnants of Jose will remain just to the south of Nantucket waters into the weekend.
Wednesday, September 20 - Westport juvenile busted for Amazon heist. A 17-year-old Westport juvenile — the same youth responsible for calling in a fake active shooter incident at Westport High School in 2015 — was arrested Thursday for hacking into a Texas man's Amazon account and buying $1,000 in computer equipment, according to a Westport Police press release. Read more >>
Tuesday, September 19 – Town Financial Woes.
<![if !vml]>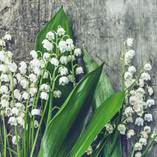 <![endif]>By Jeffrey D. Wagner
Special Correspondent to EverythingWestport.com
Last month, town auditor Tony Roselli met with Westport selectmen and detailed a series of financial and other management woes that the town is up against.
Selectmen and Finance Committee members took note, and Town Administrator Timothy King noted this past week that four steps have been taken to right the financial ship.
King asserted that assistant treasurer Mary Sullivan, with decades of banking experience, will serve as the assistant treasurer and began working on September 11th. For more than a year, Treasurer Brad Brightman has asked for additional help and has long noted that the treasurer department had two full-time treasurers and a senior clerk. Brightman said that when he was elected, he took over for an experienced George Foster, who also had an assistant treasurer.
Roselli said the town's issues were on the state Department of Revenue radar and late last month, the state DOR's Division of Local Services wrote a letter detailing its concerns, including the potential for the town to be the victim of fraud because its bank ledgers have not been reconciled since June 2016.
The assistant treasurer left shortly after Brightman taking over, leaving him short-handed. For over a year Brightman has been pressing selectmen to hire additional help to replace two employees who left his department...
<![if !vml]>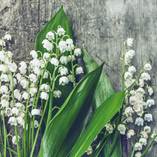 <![endif]>
Above: Jose-driven surf batters Gooseberry Causeway and Horseneck Beach 9:00 a.m. Tuesday morning. Photo | EverythingWestport.com
Tuesday, September 19 – 11:00 a.m. Jose loiters off East Coast.
DCR closed the gates to Horseneck Beach at 9:00 a.m. this morning, three hours ahead of the scheduled time announced yesterday.
Hurricane Jose is expected to remain well off the East Coast of the United States, according to the Weather Channel, but will still produce a combination of coastal flooding, high surf, tropical-storm-force winds and heavy rainfall, particularly in far southeastern New England.
3 to 5 inches of rain is forecast.
Click here to see video of Jose's early effect on the Westport shoreline.
Tropical storm warnings have been issued for parts of coastal southeast New England, from Watch Hill, Rhode Island, to Hull, Massachusetts, including Block Island, Martha's Vineyard and Nantucket. This means tropical-storm-force winds are expected within 36 hours.
Some trailers have been removed from East Beach Road, mostly from the southern side of the scarred beachfront way, but many have decided to brave out the storm.
Mobile campers fled Horseneck Campground.
At high tide this morning surf was up, the Let marshland was flooded, but wave action never reached the road, probably due to the strong northeast wind.
Monday, September 18 – WESTPORT – Breaking News!  Tropical Storm Jose threatens southcoast shoreline. State closes Horseneck Beach, <![if !vml]>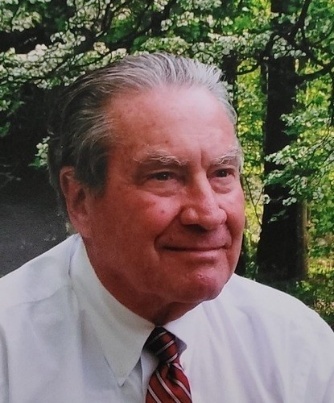 <![endif]>campground and Gooseberry Causeway beginning at 12:00 noon tomorrow.
Selectmen vote unanimously tonight to close all town beaches to follow state's lead.
Westport Highway Department prepares tree removal equipment for emergency response to keep roads open.
Westport Fire Department gives out Emergency Safety Line to call for pre-recorded updates – 774.264.5155.
Click here to watch video of Fire Chief Legendre's announcement to Selectmen.
<![if !vml]>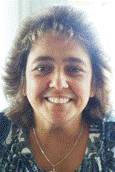 <![endif]>Monday, September 18 – The marijuana war has gone local, and pot advocates are losing - badly
The fight over the legalization of marijuana in Massachusetts isn't over. But one side has already gone home.
Last November, a well-funded and well-organized coalition of advocates led by the national Marijuana Policy Project persuaded more than 1.7 million Massachusetts voters to approve Question 4 and establish a system of regulated cannabis commerce.
Since then, though, a new front has opened over legalized marijuana — dozens of fronts, actually, in cities and towns across the state, where voters and local officials have already imposed moratoriums and bans on licensed pot firms or are set to vote on similar measures this fall. Read more >>
Monday, September 18 – Irma never stopped by for a visit, but uninvited guest Jose might drop in for an extended stay. The hurricane turning tropical storm by Wednesday is projected to sweep far offshore with wind speeds between 39 to 73 mph.
The National Weather Service issued a storm watch advisory for southern New England predicting peak winds forecast of 30 to 40 miles per hour, with gusts to 45 mph. The window for tropical storm force winds is Tuesday afternoon until Wednesday evening as Jose sweeps by the Southcoast.
The advisory cautions, "Emergency planning should include a reasonable threat for strong tropical storm force wind of 58 to 73 mph. To be safe, earnestly prepare for the potential of significant wind impacts. Efforts should now be underway to secure all properties. Dangerous wind is possible. Failure to adequately shelter may result in injury.
The advisory continues: Some damage to roofing and siding materials, along with damage to porches, awnings, carports, and sheds. A few buildings experiencing window, door, and garage door failures. Mobile homes damaged, especially if unanchored. Unsecured lightweight objects become dangerous projectiles.  Several large trees snapped or uprooted, but with greater numbers in places where trees are shallow rooted. Several fences and roadway signs blown over. Some roads impassable from large debris, and more within urban or heavily wooded places. A few bridges, causeways, and access routes may be impassable.
Scattered power and communications outages, but more prevalent in areas with above ground lines.
"Increasing south swell from Hurricane Jose will result in high surf along the South Coast...As well as dangerous rip currents."
NE winds with gusts to 50 kts will produce 5 – 6 foot seas on Tuesday through Thursday. Life-threatening coastal storm surge possible.
The advisory also warns the possibility of major beach erosion with heavy surf breaching dunes. Strong and numerous rip currents.
Swimmers, surfers, sailboarders take notice. 
Moderate damage to marinas, docks, boardwalks, and piers. Several small craft broken away from moorings, especially in unprotected anchorages.
<![if !vml]>

<![endif]>
Sunday, September 17 - 704 Hixbridge Road is our house of the week! The Charm of Yesteryear is this Westport Antique, circa 1750, on 4.32 Acres boasting 160 blueberry bushes! Lovingly maintained 3 Bedroom, 1 Bath Cape offers Kitchen w/fireplace that works; formal Dining Room w/slider overlooking side yard begging for a cottage garden; spacious Living Room w/vaulted pine ceiling, gas stove, lots of shuttered windows; cozy Den w/working fireplace; 1st floor master Bedroom! Partial tin roof, 200 amps service, whole house generator. Greenhouse for your green thumb, and marvelous heated Barn converted to office space outfitted w/cathedral ceiling, skylights, knotty pine, pergo floor. Work & play in country setting not far from beaches, walking trails!
Check out video now of the house of the week!
Brokered by Alden Hill Real Estate - call Suzanne at 508.636.0600 to view this property, or for more information email Suzanne@AldenHill.com.
Friday, September 15 – Pot talk politics puts pundits, planning board, select board on center stage.
<![if !vml]>

<![endif]>By Jeffrey D. Wagner
Special Correspondent to EverythingWestport.com
WESTPORT – To residents Constance Gee and Chris Wiley, the town should not look to prohibit recreational marijuana in town. Gee even says that consumption of it is as safe as alcohol.
To Selectman R. Michael Sullivan, the legalization of marijuana reflects poorly on society and his generation, the Baby Boomers, who failed to teach their children that marijuana use is unacceptable.
For two consecutive selectmen meetings, pot talk took center stage at a selectmen meeting. The Planning Board has asked selectmen for guidance because the moratorium on recreational marijuana will expire in June, and regulations need to be crafted.
Selectman Brian Valcourt says what's the big deal - there's a liquor store on every corner in town.
Planning Board Chairman James Whitin and Planner Jim Hartnett have remained mum on how they feel about the issue. But, both have said that the Planning Board is under the gun to come up with some rules and regulations before next June.
<![if !vml]>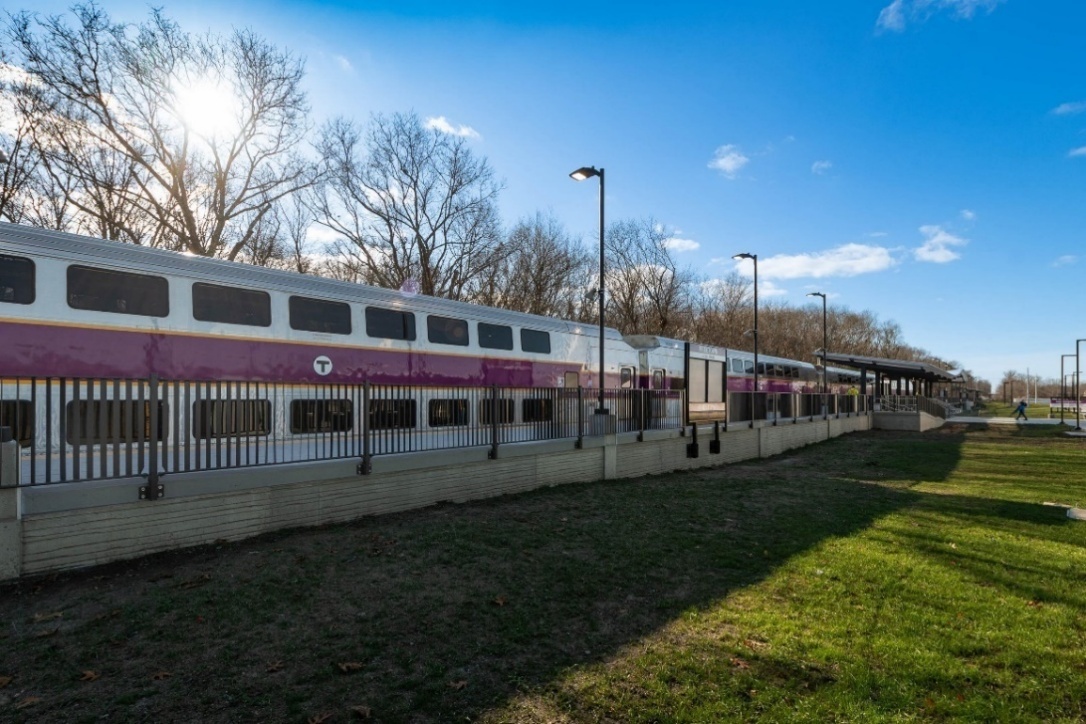 <![endif]>
Above: Selectmen and Planning Board are unsure of options, but vote unanimously against a complete prohibition of marijuana facilities in Westport.  Photo | EverythingWestport.com
Next June, voters will have the final say on everything from how many facilities are allowable and where they could be placed. 
Selectmen voted unanimously last Monday against a complete prohibition and they also voted to give the Planning Board clearance to begin drafting regulations and zoning terms.
Although the vote was unanimous, the opinions of the selectmen ran the gamut.
Selectmen Craig Dutra and Brian Valcourt noted that many voters turned up last November and supported full legalization -- so town officials should not get in the way. 
Sullivan countered that many of those "yes" voters likely would not approve of marijuana in their respective neighborhoods.
Thursday, September 14 – Future uses of Westport High School run the gamut at meeting.
WESTPORT - The High School Reuse Committee met for the first time on Monday night and touched upon 16 options for the current The High School Reuse Committee met for the first time on Monday and touched upon 16 options for the current 7 through 12 junior/senior high school building if the community early next year approves building a proposed 5 through 12 school building.
The Main Road high school, built in 1949, would become obsolete early next decade if voters next year approve a proposed 5 through 12 school building on Old County Road… read more >>
<![if !vml]>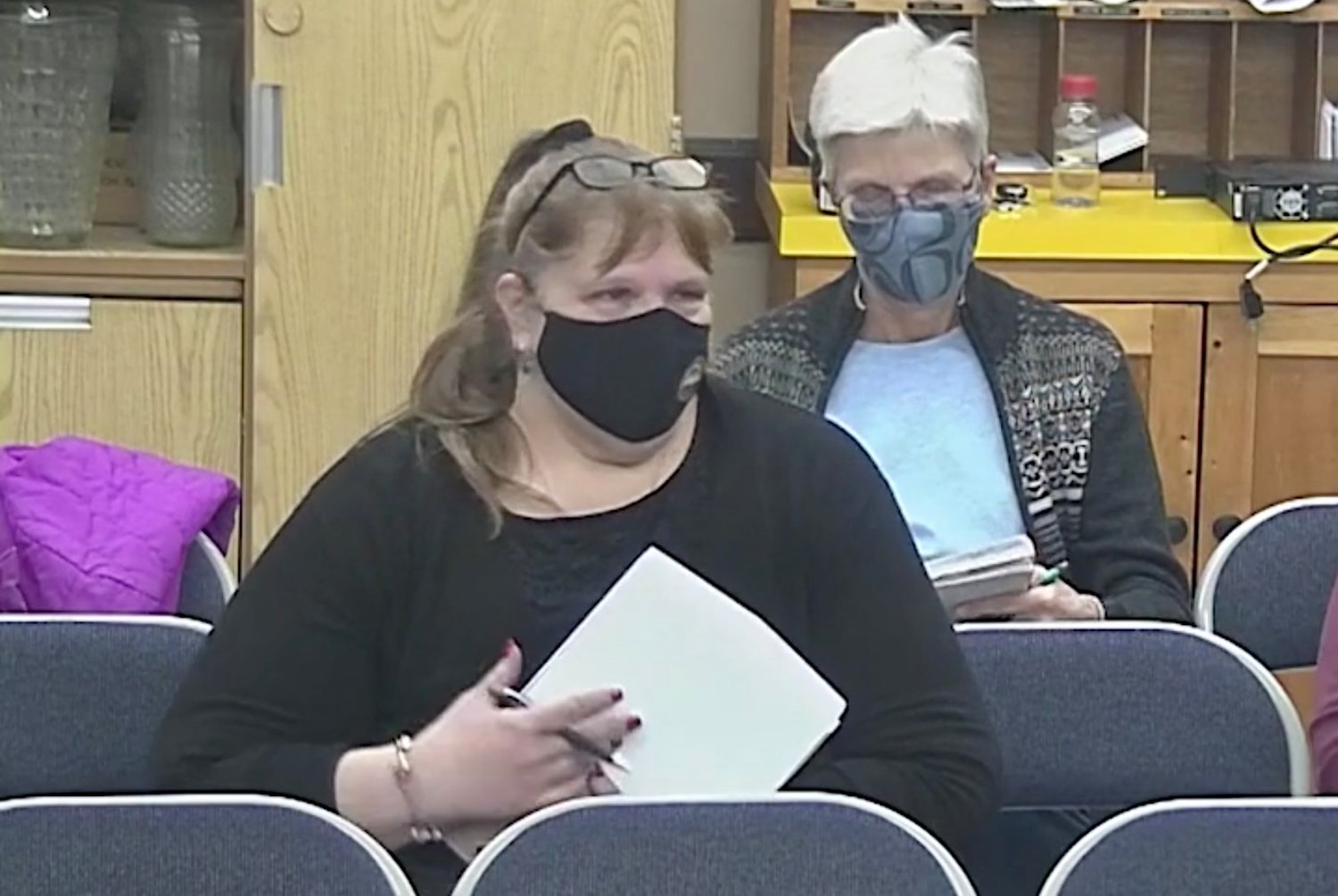 <![endif]>
Above: Reuse Committee Chairwoman Shana Shufelt said her committee would only discuss reuses, and not make recommendations.
Photos | EverythingWestport.com
Thursday, September 14 – To abandon or not to abandon, that is the question. The nascent High School Reuse Committee has started discussion (see above article) on possible uses for the current Jr/Sr High School Building should the town vote to fund and build a replacement on the current site of the abandoned Middle School.
<![if !vml]>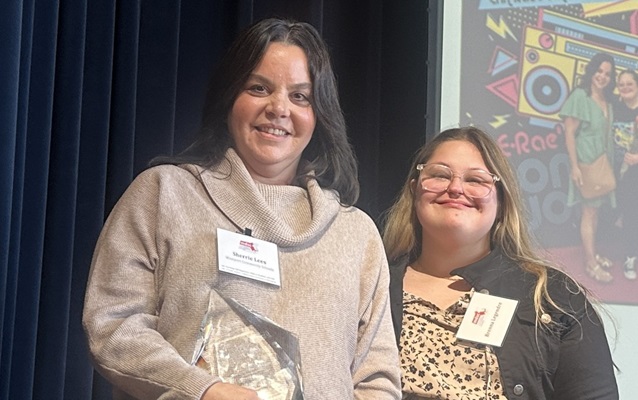 <![endif]>School Committee member and former Westport School Superintendent, Margot Desjardins (pictured left) emphatically stated at Monday's Reuse Committee meeting that a new Jr/Sr High School along with the Macomber and the Elementary Schools would be sufficient to handle current and future Westport educational requirements.
But Desjardins would not commit to turning the building back to the town saying instead she envisions that the 1940's era building could become a profit center for the school department by supporting education spillovers from schools like Diman Regional that are exceeding their current capacities to handle new programs.
<![if !vml]>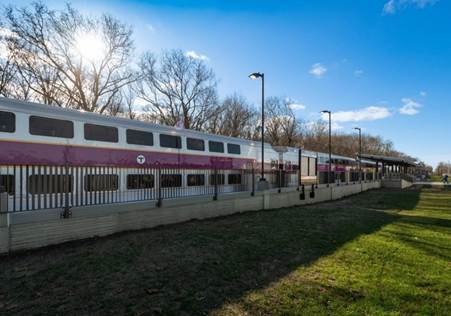 <![endif]>Selectman R. Michael Sullivan (pictured right) responded saying the town shouldn't be holding onto assets that are expensive to maintain, that the school should be disposed of and the cash used to offset the cost of the new building.
Reuse Committee Chairwoman Shauna Shufelt said her committee would not make any recommendations for the final disposition of the Main Road facility; that would be left to future School Committees and Select Boards if the new building moves forward. Shufelt said the committee's purpose is to simply begin a discussion of possible reuse scenarios.
<![if !vml]>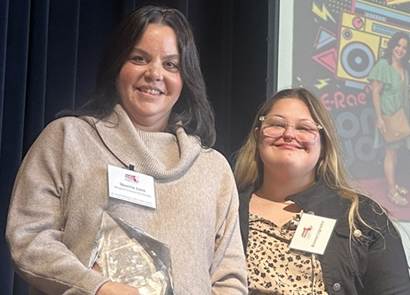 <![endif]>Finance Committee member Hugh Morton (pictured left) cautioned against a reuse plan that would leave the 150,000 square foot high school building vacant.
Morton brought forward that the town spends $100,000 per year on maintaining the current middle school building, which is only used for food pantry work and basketball, which brings minimal income.
The current High School is zoned agricultural/ residential, which puts restrictions on commercial development, and the land was originally taken through eminent domain which places further restrictions for educational purposes only, suggested committee member and Town Administrator Tim King. King noted it would take town meeting action and the ballot box to make changes to the town's zoning regulations.
<![if !vml]>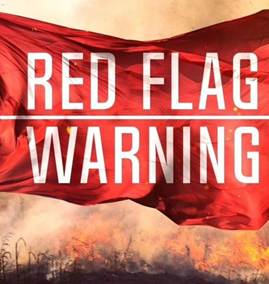 <![endif]>
Above: This jeep sports utility vehicle lost its driver-side front wheel, initiating a series of accidents with two other vehicles.
Photo | EverythingWestport.com
Wednesday, September 13 – FALL RIVER – 2:30 p.m. Loose tire spins off jeep, hits two cars, smashing a windshield on one, before careening off a busy highway, ending up on the shore of South Watuppa Pond.
An older Jeep sports utility vehicle was driving east on Route 6 just before the Westport line when a front, driver-side wheel spun of its hub, went across the median and hit the frontend of a westbound 2007 white Ford Fusion.
The speeding wheel caromed off the Fusion's bumper high into the air, coming down on a maroon 2002 Mercury Saber 4-door sedan that was behind the Jeep, smashing its windshield, the female driver narrowly escaping serious injury.
<![if !vml]>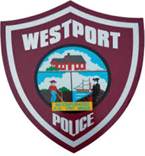 <![endif]>
Above: Woman narrowly escapes injury when loose tire lands on her windshield. The wheel was launched in the air by the Ford Fusion in the upper right of the photo. Photo | EverythingWestport.com
The lug nuts had worked themselves loose, propelling the freed, 50-pound wheel forward when it hit with a combined speed of between 70 to 80 mph the Ford Fusion traveling in the opposite direction.
Westport Police were not sure in which town the accident took place, and dispatched ambulances and cruisers to the site just west of White's restaurant before realizing the accident was in Fall River.
There were no reported injuries.
And this is one freaky accident in the annals of roadway mishaps.
Wednesday, September 13 – WESTPORT - Construction underway at Route 6 slaughterhouse. At one time Westport had six slaughterhouses in operation.
Now there are none.
But that might change in the new future as concrete is set and hopes have been raised for farmers and carnivores.
Rep. Paul Schmid, himself a cattle farmer, was one of those to push for a local slaughterhouse. As it is now, local farmers have to book time a year in advance at the larger slaughterhouses and then pay the cost of trucking.
Construction work is underway for a livestock processing facility on State Road.
"We've started construction just to keep the process going," said Andy Burnes, president of The Livestock Institute of Southern New England. "We are in the early construction phase."
A group of farmers from Westport, Dartmouth and Tiverton got together four years ago to find some way to get a slaughterhouse open on the SouthCoast.
"Not all the pieces are in place, but we are getting there," Burnes said.
Tuesday, September 12 - Breaking news! Former Macray's Clam <![if !vml]>
<![endif]>Shack torched! Iconic Westport eatery destroyed in early morning fire – arson suspected. The abandoned building on Route 6 in Westport went up in flames early Tuesday morning, and was fully engulfed when responding Westport fire apparatus arrived on the scene.
Inset: Mccray's in the early 1980s.
Photo | FaceBook photo
The structure was totally destroyed.
The latest victim of possible arson burst into flames just before 4:45 a.m. on Tuesday.
"I woke up this morning and saw the place just glowing and fire trucks everywhere," a neighbor said.
The cause of the fire is as yet unknown but fire officials say it appears to be similar to the two other suspicious fires they're investigating at 39 American Legion Highway and 106 Forge Road.
"They are suspicious in nature and this is just a continuation of a string of fires we've had in the area," according to Deputy Fire Chief Allen Manley.
"Manly said say all three fires were started early in the morning and in buildings that nobody was living in at the time.
<![if !vml]>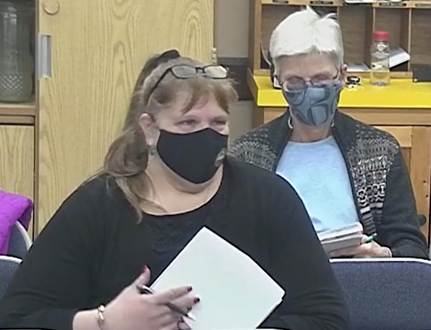 <![endif]>
Above: Locals mourn the loss of Mccray's, another childhood memory. The popular eatery serviced vacation goers to the cape and traffic visiting the now long-gone Lincoln Park.
Photo | EverythingWestport.com
Click on image to enlarge.
Westport police said there is are still a $5000 rewards through the Arson Watch Program for information leading to an arrest for any of the three fires.
Macray's closed in the 1990s; another location later opened up in Tiverton
Westport resident Jane Bernardo remembers going to Mccray's as a 10-year-old girl. "There was nothing like it; it was to die for," she said. "Fried clams, French fries, clam cakes and sodas. I was the first one into the car when my mother said we were going to Mccray's!"
According to Bernardo the only competition to Mccray's at the time was the Carnival Drive-in across from White's Restaurant on Route 6.
"Everybody knew about Mccray's," Bernardo said, "It was the place to go. It was sad to see the old building falling into disrepair."
Sandra Cormier posted on FaceBook: "Macray's had the best fried clams that I ever had. We'd sit in our car for long periods of time waiting for them to call our number. But it was always worth the wait!"
<![if !vml]>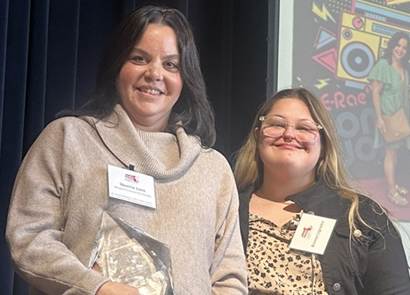 <![endif]>
<![if !vml]>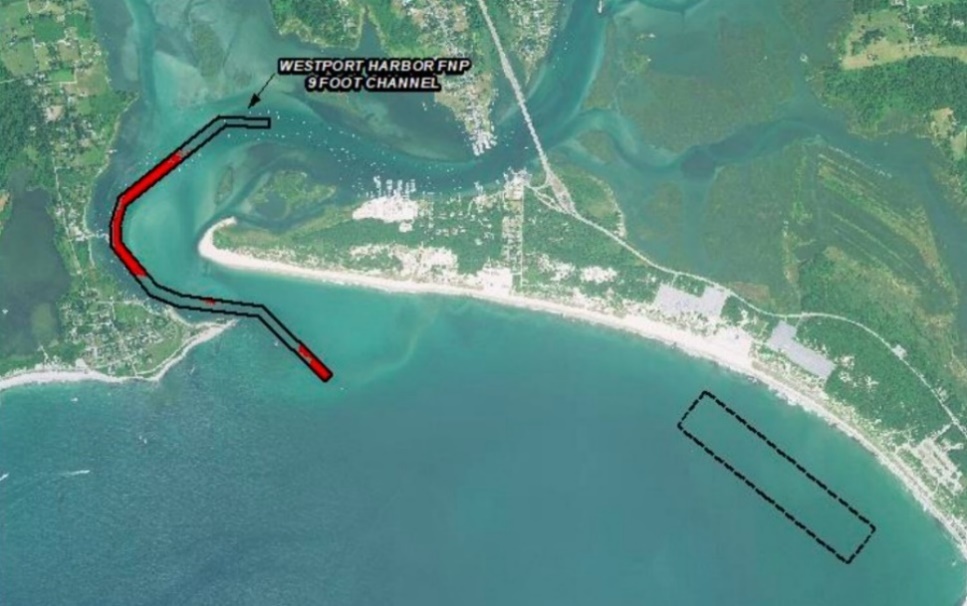 <![endif]>
Above: Postcard from the 1960s showing Carnival Drive-In, located on Route 6 almost directly across from White's Restaurant.
Photo | EverythingWestport.com
<![if !vml]>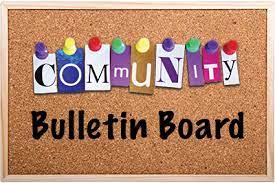 <![endif]>
Above: Panoramic view of St. Vincent de Paul Camp. Click on image to enlarge.  Photo | EverythngWestport.com
Tuesday, September 12 - WLCT to host two community walks in October at St. Vincent de Paul Camp, Adamsville.
The preservation group seeks deeper resident input on land use.  
Westport – The Westport Land Conservation Trust (WLCT) will host two community walks this October at the former Saint Vincent de Paul Camp located at 573 Adamsville Road. WLCT and the Town of Westport are partnering on the protection of the 82-acre property and are seeking deeper community input. The former diocese camp boasts a number of important resources for protection including significant open space, rare species habitat, a watershed into the west branch of the Westport River and a variety of features illustrating Westport's rural character. Read more >>
Tuesday, September 12 - Dartmouth Select Board won't oppose two medical marijuana proposals.
DARTMOUTH - The Select Board voted 4 to 1 to write letters of non-opposition for two proposals for medical marijuana facilities on Faunce Corner Road at Monday night's meeting.
The vote marked the third times town officials have agreed to write a letter of non-opposition.
<![if !vml]>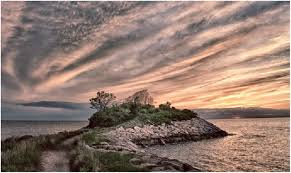 <![endif]>
Tuesday, September 12 - Colorado marijuana firm secures $10 million for massive, 53 acre Freetown Massachusetts facility.
FREETOWN — A Colorado-based corporation announced it has secured $10 million in equity to build a massive cannabis cultivation and processing facility in southeastern Massachusetts.
AmeriCann plans the 1 million-square-foot Massachusetts Medical Cannabis Center in Freetown, near Fall River. It could be one of the largest commercial marijuana facilities in the United States.
<![if !vml]>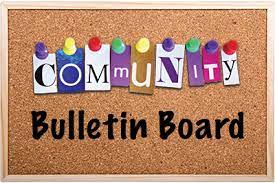 <![endif]>
Above: Lest we forget.
Photo | EverythingWestport.com
Monday, September 11 – Westport Fire Department pays tribute to 9-11 victims. Department personnel placed a wreath this morning at the base of the Hixbridge station's 9-11 memorial, contributing to a nationwide movement to remember those lost in the horrific terrorist attack of September 11, 2001.
At 8:46 a.m. President Donald Trump and his wife, Melania, emerged from the White House in Washington DC and stood at attention while a bell was rung one time.
Nearly 3,000 people were killed on September 11, 2011 when two hijacked passenger jets slammed into each of the Twin Towers, or the World Trade Center. Another jet crashed into the Pentagon in Washington, D.C. A fourth plane whose destination is believed to have been the Capitol crashed in a field in Pennsylvania after some of the 33 passengers on board attacked the hijackers.
Ceremonies were held at the Pentagon, and at the Flight 93 National Memorial near Shanksville, Pennsylvania where Vice President Mike Pence delivered remarks to the gathering.  
Click here to read related article when the WFD received the flag-draped, 435 pound steel I-beam relic from the World Trade Center on Tuesday, March 10, 2011.
<![if !vml]>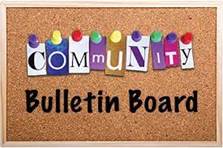 <![endif]>
Monday, September 11 - School Building Committee delays MSBA filing of new school's schematic designs.
Committee concerned as "budget creep" tops $97.1 million; MSBA reimbursement dips to 37.6 percent.
Still no approved building front façade design?
<![if !vml]>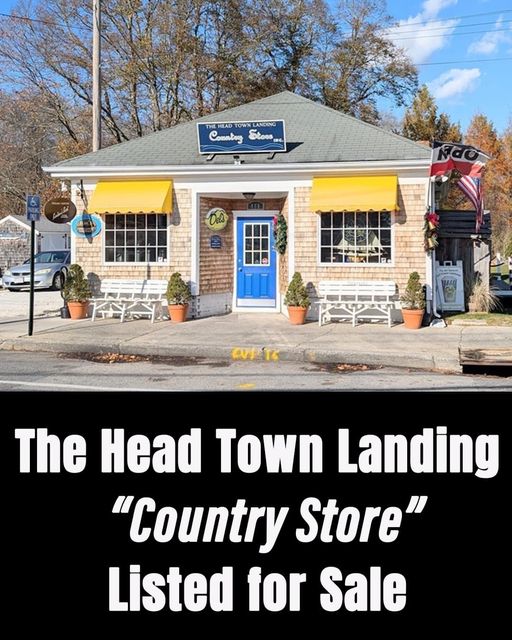 <![endif]>By Robert Barboza
Special Correspondent to EverythingWestport.com
The Westport School Building Committee voted to delay the scheduled filing of the finalized schematic design plans for a new combined middle and senior high school with state officials for six weeks at an early September meeting. 
"We still have a lot of open issues that need resolution," said School Building Committee co-chair Dianne Baron at the outset of the Sept. 6 meeting, urging that the original timetable for approvals of <![if !vml]>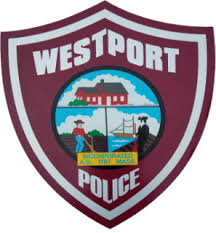 <![endif]>final schematic plans be pushed back six weeks.   
Inset: School Building Committee Chairwoman Diane Baron has had her hands full getting consensus among committee members for scope of project and costs. Photo | EverythingWestport.com
Most members of the building committee agreed that more time was needed to decide on exterior building materials, the design of the main entrance, and the required re-location of the public tennis courts on the Old County Road site of the closed Westport Middle School.
Baron said it was important to refine the final plans, "and to come up with a budget we all feel comfortable about."
<![if !vml]>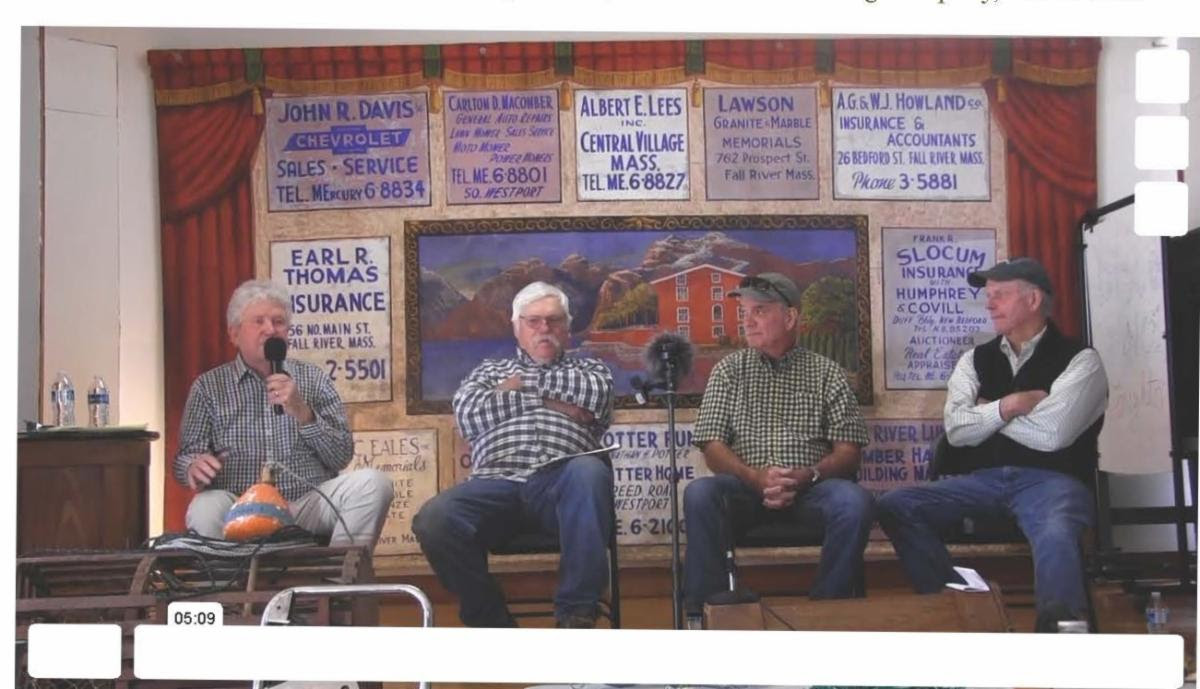 <![endif]>
Above: new 3D architectural 3D modeling brings the project to life.
Photo | EverythingWestport.com
<![if !vml]>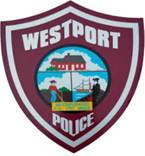 <![endif]>Monday, September 11 - Westport officials concerned about potential winter Hix Bridge work.
WESTPORT - The state Department of Transportation will not begin work on the Hix Bridge Road Bridge until later this fall.
Photo | EverythingWestport.com
State says two-month delay is because of details needed for underwater inspection report and work.
The work delay has caused concern for some officials and resident Wayne Sunderland, who cautioned... Read more >>
Sunday, September 10 – "Your favorite store" will soon be no more. Benny's, the early forerunner of the multi-department/specialty store is shutting its doors.
<![if !vml]>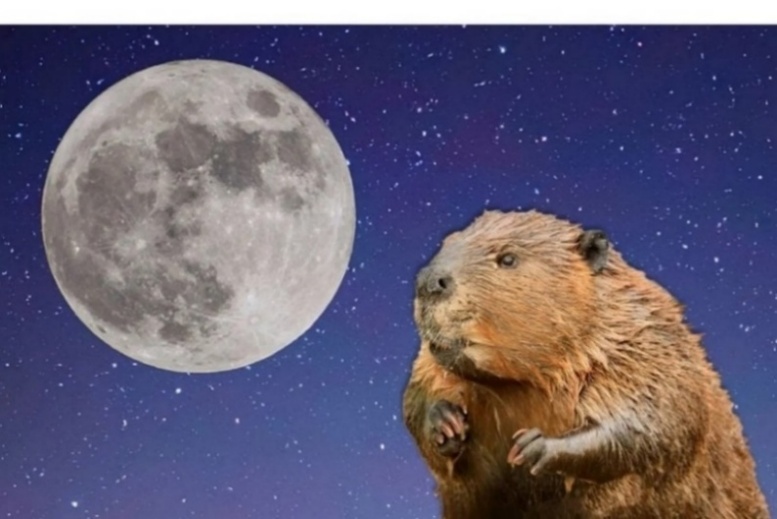 <![endif]>
Above: Benny's on Dartmouth Street, South Dartmouth.
Photo | EverythingWestport.com
After 93 years Benny's announced that the southern New England hardgoods/softgoods retailer is closing its 31 stores.
Benjamin Bromberg, an eastern European immigrant took out an ad in the Providence Journal in 1924 to announce his new store, Benny's, located on Fountain Street in Providence.
Nearly 100 years later, Benny's remains a Rhode Island fixture. Today, the chain has thirty-one stores in Southern New England, all owned and operated by Bromberg's grandchildren: Judy Rosenstein, Howard Bromberg and Arnold Bromberg.
But it was only a matter of time before e-commerce giants like Amazon.com and Alibaba.com would spell the demise of large brick and motor retailers.
Macys is closing stores.  Sears is closing stores. So has Radioshack which closed 1000 stores. And Barnes and Noble closed a third of its stores.
The handwriting is on the wall.
Waking the giant. And Walmart, the nation's largest brick and mortar retailer is waking to the reality it must compete in the e-commerce world to survive.
High starting labor costs, employee benefits, medical insurance, retirement benefits can't compete with robots which work 7/24 without breaks, lunch hours, vacations, holidays and sick days.
And local stores can't stock the inventory of a virtual retailer with gigantic warehouses in remote, low-cost areas, and same day, free shipping.
A recent FaceBook posting says the Bromberg family, owner of the chain, is retiring. The company says the decision to close was "strongly influenced by the changing face of retailing today and the dominance of online retailers like Amazon and others."
The company has no plans to sell the chain.
Arnold Bromberg says the landscape "shifted in a way that makes it almost impossible" for small, family-owned chains like Benny's to reasonably compete in the future.
He says they want to close in an "orderly, structured way." The company will begin winding down immediately and will close by the end of 2017.
The 93-year-old chain has 715 employees that will lose their jobs in Rhode Island, Massachusetts and Connecticut.
Benny's said, "In a short period of time, the retail landscape has changed dramatically – especially for "brick and mortar" businesses. The decision to retire was strongly influenced by this changing face of retailing.
Their FaceBook page said, "We will miss our employees who have been such a big part of what has made Benny's successful for so many decades. And of course, we'll miss our many loyal customers who have supported us over the years. We have never tired, in all of those 93 years, of hearing the stories of a child's first bike bought at Benny's or "if Benny's doesn't have it, you don't need it."
Facebook is a place where fans of Benny's have and will continue to celebrate their favorite store. Over the coming months, we will share old pictures, commercials and other memories. Please feel free to share your own with us."
Benny's has 12 stories in Massachusetts: Dennisport, East Wareham, Fairhaven, Fall River, Mansfield, Middleborough, North Attleborough, Plymouth, Raynham, South Dartmouth and two in Seekonk.
Benny's has not announced plans for the disposition of its real estate holdings.
Saturday, September 9 - With new Westport police station construction underway, options for old building considered.
WESTPORT - The new Hixbridge Road police station is expected to be completed in May and the opening should come shortly thereafter, officials say.
Now, these officials just need to figure out how the current 42-year-old Main Road station could be reused. Read more >>
Saturday, September 9 –Westport rowing team makes history.
WESTPORT - High school senior Aaron Sousa bellowed an "oh no" on a <![if !vml]>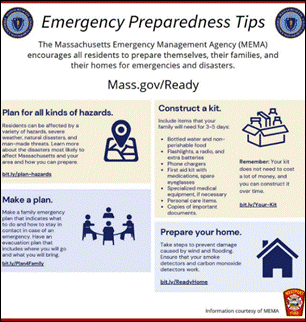 <![endif]>drizzly Friday morning, as his team's rowing boat hit some ominous winds and a high wave.
The safety of Westport's harbor was well behind them and the wind was pushing the crew away from its destination.
Fellow rowing teammate Delaney Wilkinson, also a Westport High School senior, mentioned that moment as the only doubtful one during an inaugural rowing trip. Read more >>
Friday, September 8 – WESTPORT - Rep Schmid and Senator Rodrigues hosted a noontime Walk and Talk (and boat ride!) in Westport today to support Westport River health efforts by many like-minded environmental groups.
Westport's two state legislators were joined by the Environmental League of Massachusetts, Mass Rivers Alliance, Buzzards Bay Coalition, Westport River Watershed Alliance, Department of Environment Protection and Westport Fishermen's Association in hosting a "Walk and Talk" event to explore water quality issues in the Westport River and Buzzards Bay that are hampered by elevated nitrogen levels, and learn what property owners can do to help lessen the problem. 
The event included a dazzling, late summer boat tour of the Westport River's East and West Branches.
But The river's beauty belies the danger that lurks beneath the surface.
Nitrogen.
The public "awareness tour" was held to ratchet up the necessity of addressing the several issues threatening the Westport River and other water bodies like Cockeast Pond. More later Saturday with video.
Friday, September 8 – Westport teen behind 2015 fake shooter report charged with hacking, ID theft.
WESTPORT - A 17-year-old Westport juvenile — the same youth responsible for calling in a fake active shooter incident at Westport High School in 2015 — was arrested Thursday for hacking into a Texas man's Amazon account and buying $1,000 in computer equipment, police said. Read more>>
Thursday, September 7 – "From sea to table" – Westport Point's new restaurant is open for business.
Scallops and lobster direct from the boat now available on Lees Wharf.
Continuing a tradition started decades ago, Westport's Revolution Lobster is now serving prepared seafood both sit-down and take-out direct from the boat at the Westport Point docks.
<![if !vml]>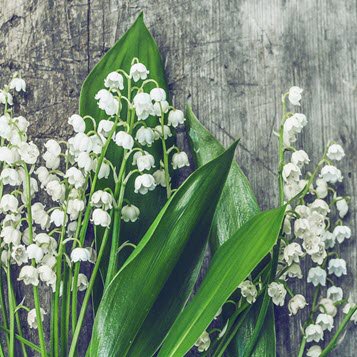 <![endif]>
Inset: From the left: Tim Field, Sandra Verissimo, and Ryan Viera.
Following in the footsteps of several generations, Tim Field has been lobstering on his boat, Revolution FV, bringing his fresh catches to market and to his retail seafood store on Route 6.
Field joined both his grandfathers in the fishing business; Ted Sherman who worked for the famous Westport Prelude Corporation and Joseph Field, a fisherman who lost his life at sea and is listed on the Point's Mainers Lost at Sea Memorial.
This past spring Field expanded his enterprise to include leasing space on Lees Wharf at Westport Point to operate a new restaurant in the building that housed Lees Wharf Oyster Company up until 2014.
Riptide Oysters, Field's landlord, bought the building from Al and Cindy Lees for their oyster farm business and leased the first floor to Fields.
<![if !vml]>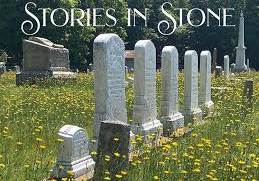 <![endif]>
Thursday, September 7 - Our house of the week is 548 B Drift Road!
Incredible Waterfront offering on Westport's East Branch! Two Houses on serene 10.9 acres beckon. Beautiful views of river from this gently sloping marsh front property w/access to the water's edge & dock. Located well off the beaten path via a right-of-way over old 'Stone's Lane'. Included is a 2,916 sf, 3 Bedroom, 1.5 Bath Cape w/3 garage stalls; a 1,765 sf, 3 Bedroom, 1 Bath Ranch; and a separate 3-stall Garage. Seller to provide two new septic systems. Country living at its best abuts both horse farm and orchard!
Check out video at https://youtu.be/eH4NhxZAbLo
Brokered by Alden Hill Real Estate - call Suzanne at 508.636.0600 to view this property or for more information email Suzanne@AldenHill.com.
Thursday, September 7 - Is this the future of things to come in Westport?
Pot in, funeral home out in Provincetown.
PROVINCETOWN - The only funeral home in town may soon be replaced by a medical marijuana dispensary.  Heal Inc. received planning board approval last month to open for business... read more >>
Thursday, September 7 - State's top pot regulator committed to <![if !vml]>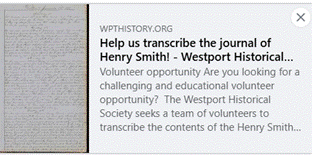 <![endif]>timely rollout of law.
The state's top marijuana regulator pledged Wednesday to implement Massachusetts' recreational pot law and do his best to meet an ambitious timetable for licensing and opening retail stores in the state, but acknowledged the task won't be easy.
Photo | David Ryan Boston Globe
Thursday, September 7 – Westport residents invited to weigh in on Westport High School re-use discussion. With a proposed 150,000 square foot Jr/Sr High School design on the fast track and scheduled for a special town meeting and ballot box voter approval around the first of the new year, it's time for the town to focus on what to do with the old building should voters approve its replacement.
The Westport High School Reuse Committee will be holding a Public Meeting, at 6:00 p.m. on Monday, September 11th in the 2nd Floor Meeting Room, Westport Town Hall, 816 Main Road to discuss potential uses of the <![if !vml]>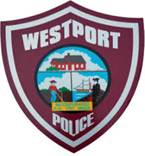 <![endif]>existing high school.
If the Town votes to construct a new 5-12 structure on the site of the old Middle School, the current Junior/Senior High School building will become vacant.
The existing high school building was converted to a Jr/Sr High School because the Middle School was abandoned due to high levels of PCB contamination.
The Town decided to create a Westport High School Reuse Committee to explore all the various options for how the building could be re-purposed. The committee would like to hear ideas from the public on potential uses.
After the public meeting the committee will sort through the various options presented and make recommendations to the Board of Selectmen and School Committee.
Wednesday, September 6 – Fin sightings close three Westport beaches on Labor Day morning.
WESTPORT - A large gray dorsal fin sighting by two fishermen by Gooseberry Island caused three beaches in Westport to close.
Chris Leonard, director of marine services in Westport, said two separate fishermen, one further out on the island and the other on the causeway that leads to the island, spotted a large gray dorsal fin.
<![if !vml]>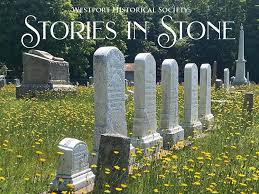 <![endif]>
Giant sunfish. Photo | FaceBook
Possibly a sunfish, Leonard said.
Wednesday, September 6 – Ven-Elger Pet Care on State Road taking in dogs from Texas shelters to make room for stray dogs displaced by Harvey.
WESTPORT — The Medeiros Tenant Farm case of last year portrayed the town in a negative light as far as animal cruelty, according to some of the town animal advocates.
However, that reputation is slowly being reversed, thanks, in part, to aid being given by Westport's Ven-Elger Pet Care. The pet care center that cares is taking in shelter dogs from Texas to allow those shelters to take in stray dogs impacted by the Houston, Texas, floods, the animal advocates say.
<![if !vml]>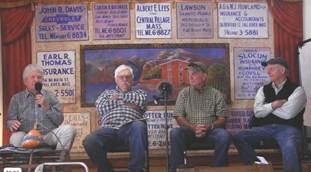 <![endif]>
Above: Select Board Chair Steve Ouellette adjusts the State flag prior to Tuesday evening's dedication. The new state and town flags flank the United States flag at Westport Town Hall.
Wednesday, September 6 - Westport Selectmen, state legislators unveil new town and state flags. Bending to the concerns of town veterans that the American flag should not be lowered to half-staff when a town employee passes on, Selectmen enlisted the help of State Senator Michael Rodrigues and State Representative Paul Schmid to obtain two new flags that flank the United States flag at Town Hall.
There are four specific occasions during which the flag of the United States is flown at half-staff: Memorial Day, Peace Officers Memorial Day, At the Direction of the President; and at the Direction of a State's Governor.
Also, upon the death of great individuals or current or former government officials, the President of the United States can direct that the flag be flown from the half-staff position "as a mark of respect to their memory."
Just prior to Tuesday night's Selectmen's meeting, the new state flag and town flag were dedicated by Selectmen, Senator Rodrigues and State Representative Schmid in an unformal ceremony.
<![if !vml]>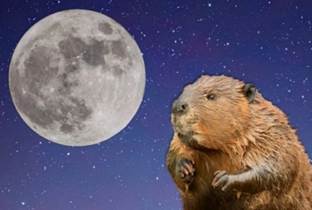 <![endif]>  <![if !vml]>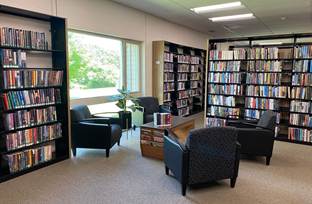 <![endif]>
Photos | EverythingWestport.com
Click on images to enlarge.
Westport purchased the state flag and one flag pole through a grant from the Ronald Desrosiers Memorial Fund, Fire Chief Brian Legendre donated the town flag, and Senator Rodrigues and Representative Schmid paid for the other flagpole.
Hats off to them all including the Highway Department who installed the flagpoles.
<![if !vml]>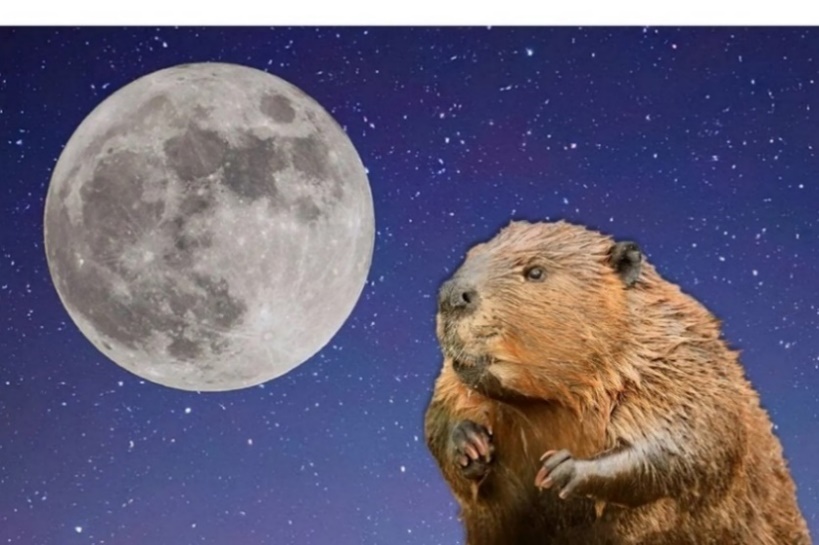 <![endif]>
Photo| Facebook
Tuesday, September 5 – Word War II bombers, fighters coming to New Bedford Airport. The event is scheduled for September 13th at 2:00 p.m. and September 14th at 9:00 a.m., both running to 5:00 p.m., and September 15th from 9:00 a.m. to 12:00 p.m.
The air show is staged by the non-profit Collings Foundation based in Stow, which rescues endangered important aircraft and restores them as airworthy symbols of veterans' services to the preservation of the nation. Four iconic aircraft are in the exhibit and all are extremely rare: the B-17 Flying Fortress "Nine O Nine," Consolidated B-24 Liberator "Witchcraft," B-25 Mitchell "Tondelayo" b... read more."
<![if !vml]>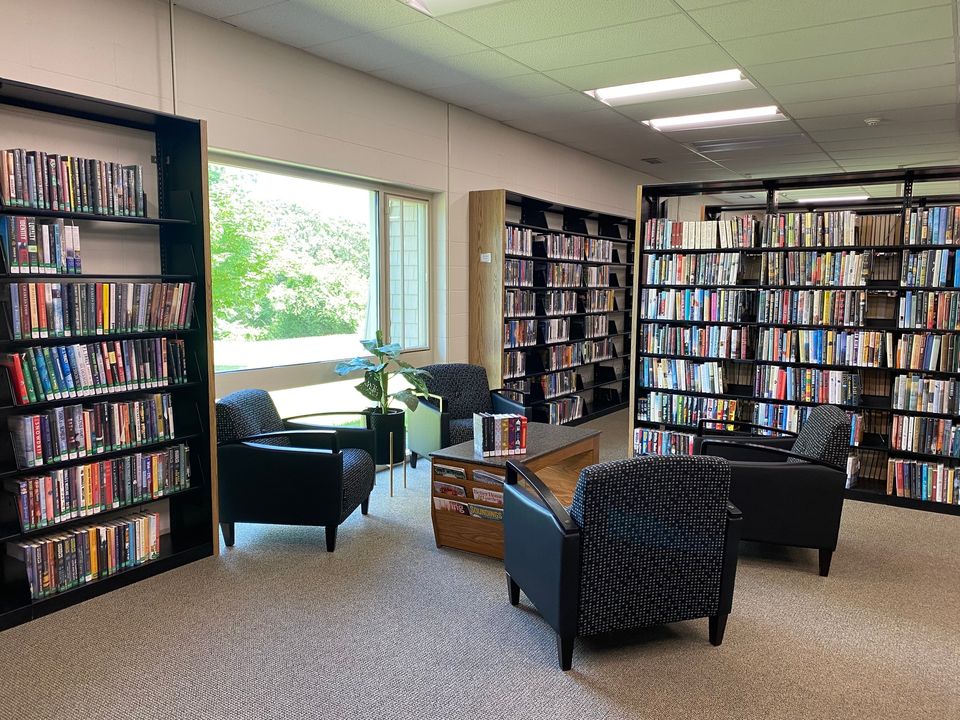 <![endif]>Monday, September 4 – The Westport Council on Aging's latest monthly newsletter EVERGREEN is now available.
The September 2017 issue is now on-line. PDF
Get the latest happenings at the Westport Senior Center.
Click here to find the latest newsletters of many non-profit organizations in Westport.
Saturday, September 2 - Westport's "old salts" spice up shipwreck talk. Three local raconteurs regale audience with offshore shipwreck tales of devastating storms, war wrecks and embarrassing salvage attempts gone wrong!
<![if !vml]>
<![endif]>By Robert Barboza
Special Correspondent to EverythingWestport.com
Three veteran skippers took turns talking about the numerous shipwrecks off the coast of Westport, and their own maritime misadventures, at an August 17th lecture sponsored by the Westport Fishermen's Association (WFA) at the Horseneck Point Lifesaving Station.
Who knew that a World I era destroyer lays buried beneath the waves off the Westport coastline, and a World War II German U-boat was also sunk in local waters? Or knows that more than a dozen other submerged wrecks sit on the bottom of the sea close to Westport's shores?
A few of the more senior Westport boat owners that know the stories about where the steel skeletons lay offshore took part in the Thursday night talk, part of a kick-off reception for the opening of a new exhibit, "Notorious Shipwrecks off Westport", on display at the information center for the former life-saving station on East Beach Road. More than 50 history lovers filled the lifesaving station to hear the salty lecturers, and check out photos of the ships lost in local waters.
This was the first time the Life Saving Station hosted a WFA presentation.
Fisherman, mechanic, and longtime maritime engineer Cukie Macomber started off with the story of the loss of the Vineyard Sound Lightship during the '38 Hurricane..... read more with video and photos.
<![if !vml]>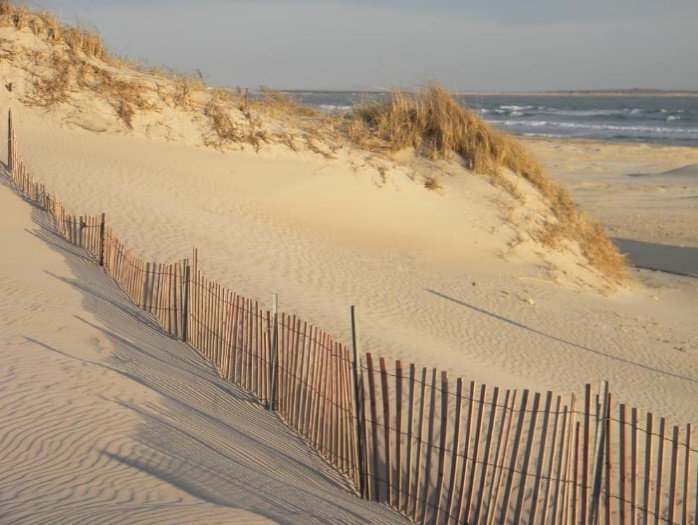 <![endif]>
<![if !vml]>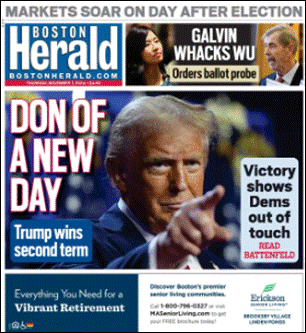 <![endif]>Saturday, September 2 - White's matriarch to be honored posthumously for helping disabled youth. 
WESTPORT - The annual breakfast fundraiser is set for Sunday, September 17th at White's of Westport, which Rita Lafrance founded with her husband Aime more than 60 years ago. According to a news release, it all began in 1946 when Rita, Aime and brother-in-laws Norman and Roger bought White's Spa on Pleasant Street in Fall River. They began with four booths and six stools. Later they began Lafrance's White Spa C... read more.
Saturday, September 2 - Latest Mystery Photo posted Wednesday, August 30th at 6:30 p.m. was solved on Thursday, August 31st at 8:01 p.m. by Dan Baldwin.
Dan correctly guessed "It's a Sign along the Westport River at the Head of Westport, it's on the grass landing area along the rock wall."
Dan's correct answer wins him a $25 gift certificate to the Back Eddy Restaurant, the finest in seaside dining specializing in seafood, overlooking Westport Harbor.
For all you others who correctly guessed the location (and there were many) you'll have another chance at dining out at the Back Eddy if you can be the first to correctly identify the next Mystery Photo which will be posted sometime next week!
<![if !vml]>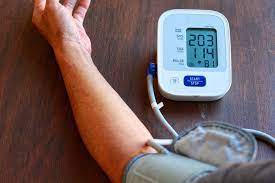 <![endif]>
<![if !vml]>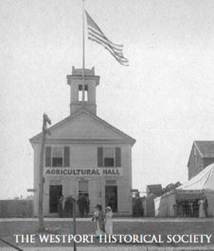 <![endif]>Wednesday, August 30 – WESTPORT - New round of first time homebuyer grants for income-qualified applicants!  Housing Opportunity Purchase Program applications available until Tuesday, December 19th.
The Westport Affordable Housing Trust Fund is accepting applications on a first-come, first-served basis for another round of grant funding through the Housing Opportunity Purchase Program (HOPP).
The deadline for filing HOPP applications will be 3 p.m. on Tuesday, December 19, 2017.
In this funding round, the Trust will offer one grant of up to $125,000 to an income and asset qualified household for the purpose of "buying down" the selling price of a two or three bedroom existing market rate house in Westport.
In addition, the program will reimburse each potential home buyer up to $1,000 toward initial home inspections and any additional inspections required under this program.
Wednesday, August 30 – Westport Cultural Council Seeks Grant Applications for Cultural Programs beginning September 1st. The Westport Cultural Council is looking for community-oriented arts, humanities, and science programs, and invites organizations, schools, and individuals to apply for grants that will support cultural activities in our community.
Applications are available on-line Friday, September 1, 2017 with a deadline for all to be submitted by October 16th.
Click here for all the details!
<![if !vml]>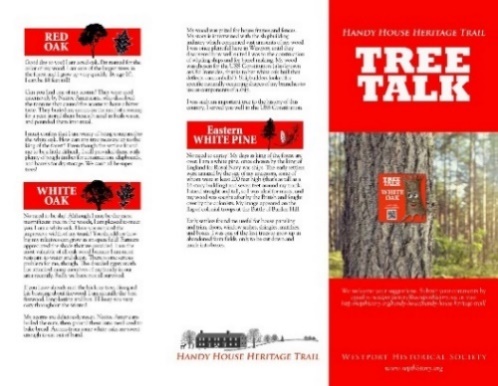 <![endif]>
Above: The 2017 Dharma Voyage boat building project for students was a recipient of a WCC grant.  Photo | EverythingWestport.com
Wednesday, August 30 – The Westport Art Group has released the August issue of its monthly newsletter BRUSHSTOKES. Click here to read it now.
Check out their latest schedules of current and future classes.
Click here to review all local organization's newsletters.
Wednesday, August 30 - Westport gets assistant treasurer, finally! The town's fiscal record-keeping and other factors have caught the attention of the state Department of Revenue, according to Auditor Tony Roselli.
The selectmen addressed the concern by appointing a full-time assistant treasurer.
Selectmen, after a recommendation from Treasurer Brad Brightman and Town Administrator Timothy King, named longtime banker and town resident Mary Sullivan to the post.
<![if !vml]>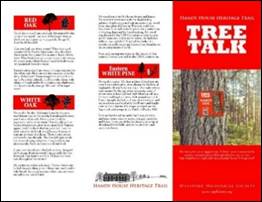 <![endif]>
Monday, August 28 – WESTPORT - It's crunch time for the School Building Committee. With just a few days before finalized school building schematic design documents and estimates of cost are to be submitted to the Massachusetts School Building Authority, many issues remain unresolved and according to some building committee members, many costs are vague, many assumptions made in details with little, if any discussion at building committee meetings on those details, leading at least one member to say it's just a committee discussion document and not a final plan document.
The Committee will meet publicly tonight at 6:00 p.m. to try and put unresolved issues and finalized costs to bed prior to MSBA submission.
One number seems to be shaping up – the cost of the new Jr/Sr High School Building will be around $94 million.
Read related story by Jeff Wagner.
<![if !vml]>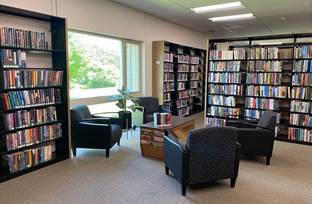 <![endif]>
Monday, August 28 - WESTPORT — A downed tree on River Road this past week totaled a BMW and nearly took the life of the driver, according to Planning Board member James Whitin.
Whitin brought forward a petition to selectmen with 35 signatures asking for more attention from the town toward removing downed trees, limbs or dead trees that have been destroyed by gypsy moths or other insects.
The latter issue has especially led to trees falling in the roadways, according to Whitin, who mentioned River Road and the Westport Harbor area as being especially susceptible to the problem
Previous headline news continues below.