Sunday, July 24, 2016
Click here for today's event listings in and around Westport, MA!
Click here for upcoming theater and arts listings!
Updated Saturday, June 27, 2015
<![if !vml]>

<![endif]>
Click on poster to enlarge.
Saturday, July 23 – Westport Point residence fire blamed on early morning lightning strike; heavy fire damage estimated at over $200,000 according to Westport spokesman Capt. Michael Silvia.
Crews were called to the 2009 Main Road home after receiving a 911 <![if !vml]>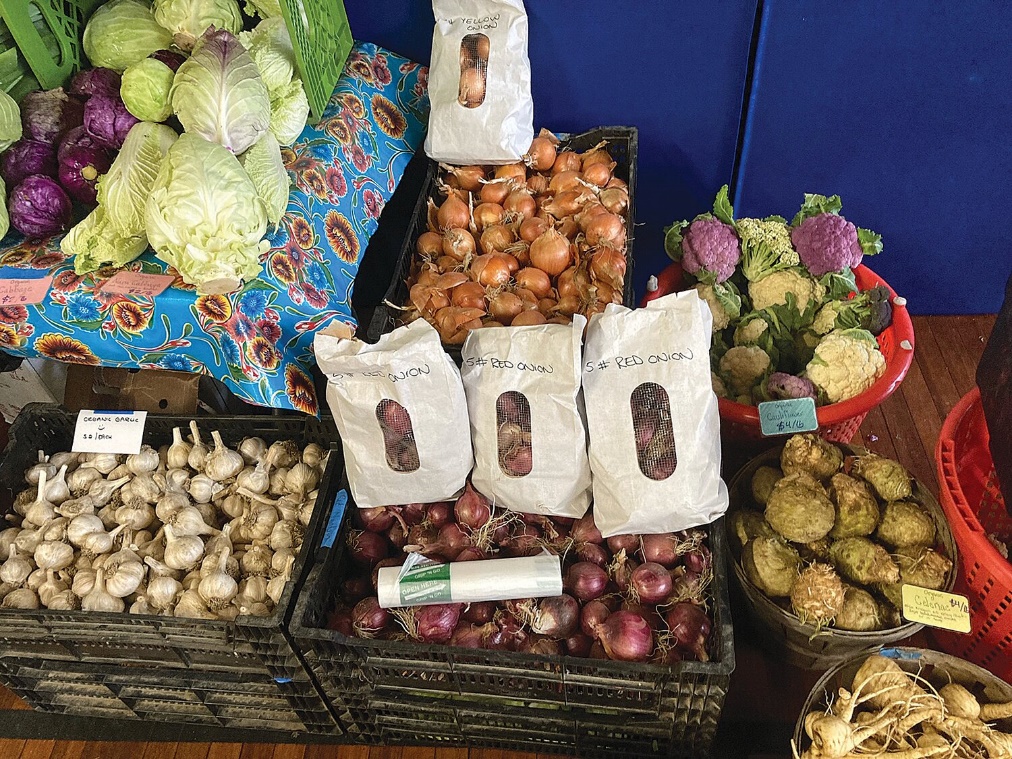 <![endif]>call that lightning had struck the house.
Silvia said when crews arrived they found a small fire on the second floor, which was quickly extinguished.
Upon further investigating the home's attic they were met with heavy smoke and fire. A narrow staircase to the attic made it difficult for firefighters to reach the attic.
Silvia said his crews attacked the fire from inside and outside the house. The flames were brought under control I about 445 minute.
Silvia said no one was hurt in the fire.
Strong thunderstorms with severe lightning activity moved through the area Friday night and early Saturday morning and may be to blame for fire.
Meteorologist said the storm was likely a microburst, possibly with winds of 70 mph.
<![if !vml]>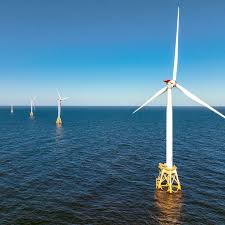 <![endif]>
Photo | EverythingWestport.com
Saturday, July 23 – Pressure builds on Governor Baker's <![if !vml]>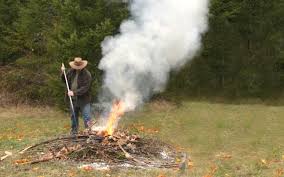 <![endif]>administration to explain progress on Southcoast rail.
Is it just rhetoric or reality?
Lt. Governor Karyn Polito (left) visited the area last Thursday and during a luncheon sponsored by the Fall River and New Bedford Area Chambers of Commerce, gave hope that a new preferred route for south coast rail could make it a reality.
Lt. Gov. Polito spoke before a group of business people and political leaders from the area at Rachel's Lakeside and gave indication that the proposed "Middleboro route" might push the south coast rail forward at a faster pace than the previous route. More...
Future of South Coast Rail unclear after decades of planning.
Saturday, July 23 – Turning a new Leaf to good use! The Westport Energy Committee is looking for ways to help convince town employees to make greater use of the town's shiny little silver Nissan Leaf, purchased a little more than a year ago with the help of a state Department of Environmental Protection's Electric Vehicle Incentive Program.
<![if !vml]>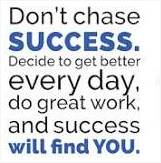 <![endif]>
Above: Town Administrator Tim King with Westport's new Nissan Leaf all electric vehicle. Photo | EverythingWestport.com
But the Leaf's life in Westport may be short-lived. Is the town's mileage reimbursement cash for employee use of their own vehicle too good to give up?  More...
Saturday, July 23 - Today is 'Hot Enough For Ya Day' -- Here's the day when the tired old greeting actually gains acceptance. Go ahead; say it, if you don't have anything else to add.
Well, we have something to add – today will be 90 degrees in Westport, the hottest day of the year so far, with high humidity. Good luck parking at Cherry & Webb Beach!
<![if !vml]>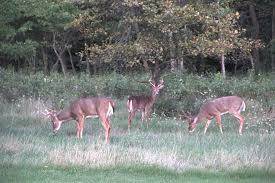 <![endif]>
Friday, July 22 - Breaking News Alert from the Boston Globe,
The Wynn Resorts casino secured a key victory Friday as a state environmental official granted a waterfront permit for the $2.1 billion project on the banks of the Mystic River.
<![if !vml]>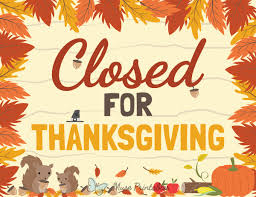 <![endif]>

The approval clears the way for Wynn to begin construction on the 33-acre site, across the river from Somerville.
The City of Somerville had sought to block the permit.
Thursday, July 21 - Westport animal cruelty worse than first thought.
The level of animal cruelty discovered at a 70-acre property off Route 177 is worse than many seasoned veterinarians and animal professionals at the scene have witnessed before, Detective Jeff Majewski, spokesman for Westport Police, said Wednesday.
About 600 to 800 animals have been found at the site, off 465 American Legion Highway, with some dead, others suffering, he said.
Wednesday, July 20 – 'Awful, deplorable conditions,' dead animals at Westport site for 2nd time in 6 years.
Westport Police discovered hundreds of animals Tuesday, many of them dead or in poor condition, along with makeshift cabins, illegal stoves and burning trash, on 70 acres off 465 American Legion Highway, police said.
"It looks like a Third World country,'' said Westport Police Detective Jeff Majewski, public information officer for the department.
"Many of the animals we have come across are in awful, deplorable conditions,'' he said. More...
Tuesday, July 19 - Mystery Photo solved first by Jim Walsh as the "ice cream stand at Woods." It seems the ice cream stand is no mystery to most Westporters who can be found there most any time of day during the hot summer months. More later.
Tuesday, July 19 - Westport furniture maker arrested on charges of not performing work for which he was paid.  The owner of Bay State Home Furnishings in Westport was arrested Friday after he reportedly took money to build furniture but never performed the work, police said.
<![if !vml]>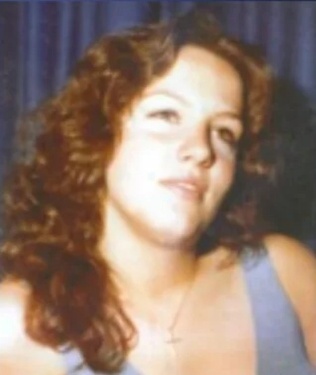 <![endif]>David Bouchard, 55, of 105 Stephen St., Dartmouth, was arrested at his 260 State Road business, said Det. Jeff Majewski of the Westport Police Department.
Left: Westport police photo.
The business is not licensed with the Town of Westport, Majewski said.
Westport police have been investigating complaints by a customer who said she paid him more than $500 to build furniture but the work was never done, Majewski said. Once the money was paid, she was unable to contact Bouchard, Majewski said. More...
Tuesday, July 19 10:00 a.m. – Breaking News – The Bristol County District Attorney's office announced this morning the body of 35-year-old Emerson Belirio was found in South Watuppa Pond.
His body is now being sent to the Medical examiner.
The three-day search ended tragically, dashing all hopes of a miracle.
The DA's office still maintained that "no foul play is suspected and alcohol did not seek to have a role in the incident."
The family said Belirio could swim, but it is unknown if he was wearing a PDF (life vest.)
Monday, July 18 – New Mystery Photo posted! A new Mystery Photo was posted on Monday, July 18th at 7:25 p.m.
<![if !vml]>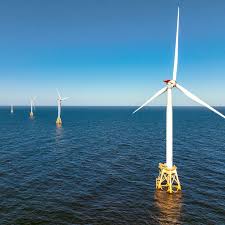 <![endif]>Be the first to correctly identify the exact location of the photo and win a $25 gift certificate to Lees Supermarket, Westport's hot social spot with great groceries too!
Click here to take your best shot at solving our latest mystery photo.
Don't waste any time... do it now!
Monday, July 18 – Bull fired. Piping Plovers off endangered list. Diocese of Fall River selling their Adamsville Road former youth camp to local conservation group.
And the Planning Board presents 2016 Master Plan updates where a mixed bag of hopes and realities contrast.
Selectmen met last Monday night and quickly dispatched what should have been a very typical summertime agenda.
But this meeting was anything but archetypal. More later...
Monday, July 18 – Updated Tuesday, July 19 – Threatening thunderstorms temporarily halted searchers efforts Tuesday afternoon to recover the Body of Emerson Belirio, the 35-year-old father of three.
According to Gregg Miliote, spokesman for the Bristol County District Attorney's Office, "The initial reports indicate he jumped off the boat with his life jacket on. The life jacket came up but he did not."
"As of right now, we're going to keep searching until we find him," Miliote said. "It appears to be just a tragic accident."
The almost 1300-acre South Watuppa Pond, a large recreational body of water, although quite shallow and rocky in drought conditions now has an average depth of 15 to 22 feet, hampering searchers' recovery efforts.
Recovery efforts will resume Tuesday morning.
- - - - - - - - - - - - - - - - - - - - - - - -
Missing boater on South Watuppa identified as 35-year-old Fall River resident, Emerson Belirio.
Fall River police received a call Saturday afternoon that a man went overboard from a 20-foot Sea King Cabin Cruiser into South Watuppa Pond.
Belirio was a passenger on the cabin cruiser along with his wife, their two children, and another married couple, owners of the boat.
It was not noted if Belirio was wearing a personal flotation device (PDF) at the time of the incident.
The search, called off late Sunday afternoon, was resumed Monday morning.
<![if !vml]>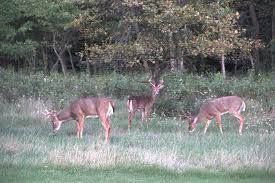 <![endif]>
Above: Rescue personnel search South Watuppa Pond 35-year-old Fall River resident, Emerson Belirio. Photo Courtesy WCVB-TV.
The Dave's Beach boat ramp was used as the launch point for search personnel from the Fall River Police, Fall River Fire, and the Environmental Police, along with air support from the Air Wing of the Massachusetts State Police, Massachusetts State Police troopers, and a sonar boat operated by Bob Anderson of Ocean Server.
Police said foul play is not suspected at this time, and it does not appear that alcohol was involved in the incident.
Sunday, July 17 – Battle of the forty-somethings at The Open.
Henrik Stenson, 40 and Phil Mickelson, 46 are leading the field by six and five strokes respectively strokes as the final pair tee of this morning at <![if !vml]>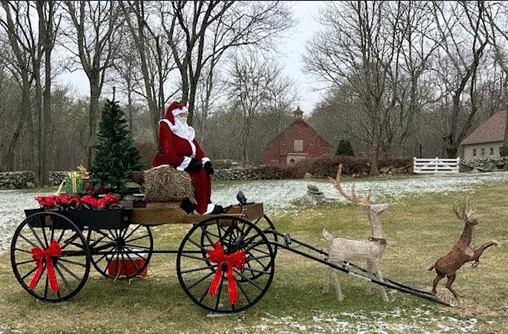 <![endif]>9:30 a.m. in the final round of the 145th playing of the British Open at Royal Troon, Scotland.
Update: 9:45 a.m. – Stenson and Mickelson have a two-shot swing on the first hole as Mickelson birdies and Stenson bogies, putting Mickelson at 12 under, leading by 1.
Fireworks started early on Thursday, when Mickelson shot a course record-tying 63, with a dramatic lip-out on the 18th hole which would have giving Mickelson, holder of five major titles, the record for the lowest round of golf ever shot a major tournament (62).
Mickelson won the Claret Jug in 2003, but said "the excitement of winning another one is driving me to win today."
Saturday, July 16 – The Grange is getting back to its roots.
As local chapters of the Grange mark 125 years and up, the nation's oldest agricultural organization is riding the wave of the local food movement attracting new generations of members with initiatives such as its Grange Roots campaign, said Chris Szkutak, legislative director, Massachusetts State Grange.
<![if !vml]>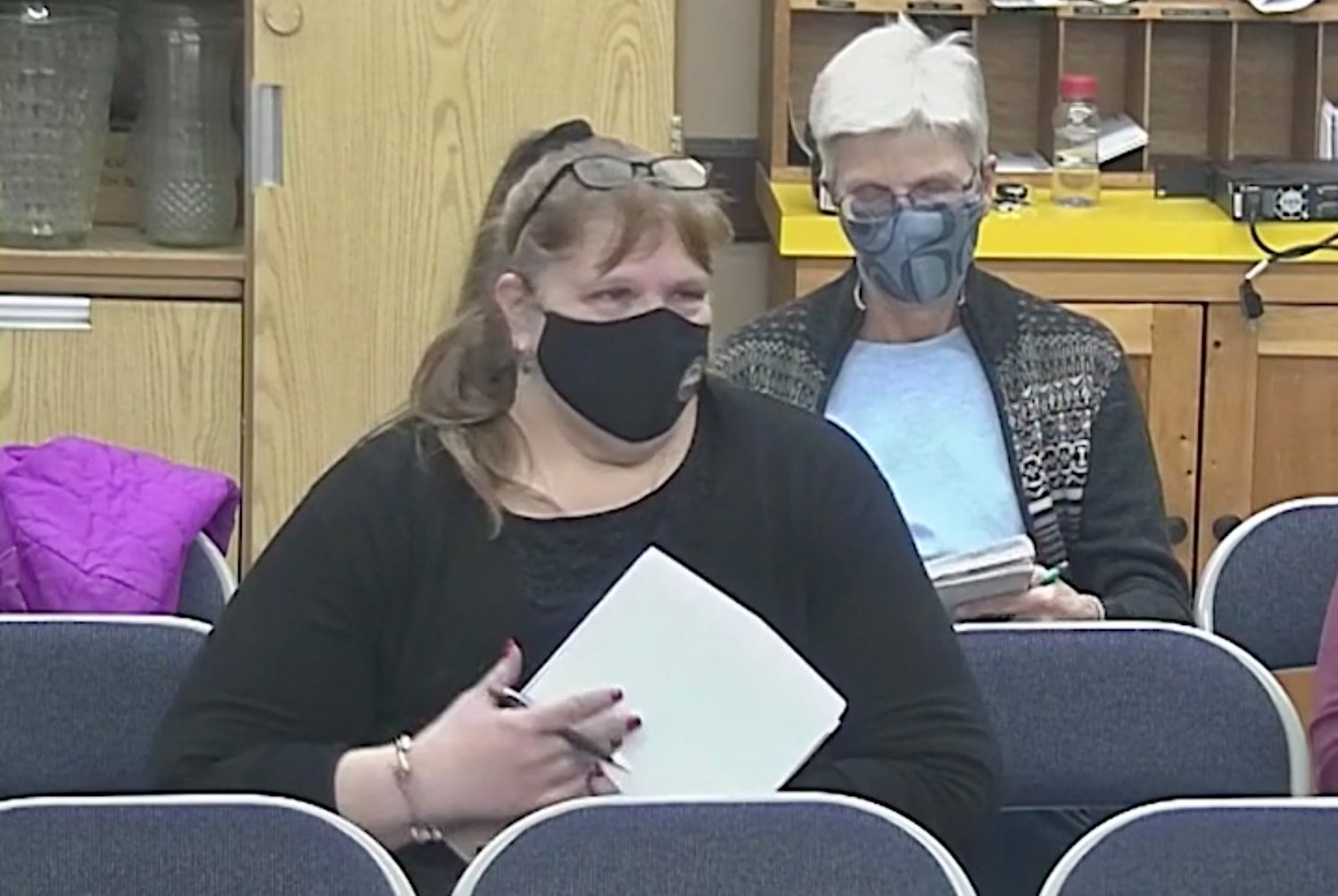 <![endif]>
Submitted Photo
The Dartmouth Grange's "shared use" commercial kitchen is one of the most active in Massachusetts, helping budding food entrepreneurs realize their culinary dreams. More...
Friday, July 15 – Wild Edibles Walk Draws Crowd at Westport Town Farm. The Westport Land Conservation Trust (WLCT) drew a crowd of over 60 participants last Wednesday for an edible plants walk at the Westport Town Farm. Led by Russ Cohen, expert forager and author of 'Wild Plants I have Known… and Eaten,' the crowd eagerly tasted a variety of edible plants that grow wild in our region.
Keys to the identification of each species were provided, along with information on edible portions, seasons of availability, and preparation methods, as well as guidelines for safe and environmentally responsible foraging. The crowd favorite, American pokeweed, was historically used as an ink substitute by American colonists. "The Declaration of Independence was actually written in pokeweed ink," said Cohen.
<![if !vml]>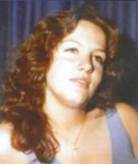 <![endif]>
For more information on upcoming events, visit www.WestportLandTrust.org. These free hikes, walks, and talks would not be possible without the generous contributions of individuals. "We are a membership supported non-profit that relies on individual donations to provide programs like these," said outreach and stewardship coordinator, Brendan Buckless.
"We welcome the foraging of invasive edible plants such as Japanese knotweed and Autumn olive on all WLCT destination properties," said Buckless. "However, please refrain from harvesting native edible plants as they provide habitat for a whole host of native species that would not survive otherwise."
Sunday, July 10 - Future of South Coast Rail unclear after decades of planning.  Imagine being able to hop on the train at a station down the street and get to work, a ball game, a concert in Boston in half the time it takes to drive that grueling commute from SouthCoast.
<![if !vml]>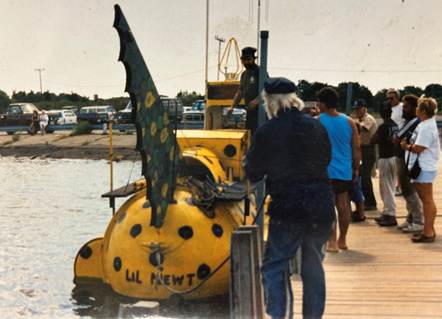 <![endif]>
Photo |  PETER PEREIRA/The Standard-Times
It's something you probably imagine every time you sit in suffocating traffic on the bottle-necked highways that take you to the city that is the pulse of the Commonwealth. It's South Coast Rail and it's been promised for decades and decades with nothing but hopes, imaginations, and plans to show. More...
Saturday, July 9 – Westport's Housing Authority recently contracted with Somerset for the management of its State Road public housing complex after the current manager stepped away from a new contract.
The Fairhaven Housing Authority, manager of the 48-unit Greenwood Terrace since 2010, recently decided not to renew its management agreement with Westport.
Housing Authority chairperson Veronica Beaulieu said a formal contract might take weeks to get officially approved by Somerset and state authorities.
Somerset's Housing Authority director, Lucia Casey has volunteered her time to immediately begin familiarizing herself with the Westport facility.
The popular public housing complex has a waiting list of between six months and three years for new tenants.
Friday, July 8 – Angela Benetti sent her ex-boyfriend a sympathy card when his dog went missing on Thursday, May 26th.
"The loss of a pet isn't easy ... especially one who was loved as much as yours," the card read. Then Benetti added a personal message. "Sorry for your loss Jimmy, I truly am! angela..."
But according to Westport police, she neglected to mention one thing: they say Benetti was responsible for the disappearance of Jet, a 7-year-old, long-haired female Dachshund. More...
Thursday, July 7 - Looking for work? These days, who isn't, so listen up.
Amazon announced it will hire at least 500 people to handle merchandise and fill orders at their new warehouse. Hiring should begin this summer.
According to the Fall River Herald News, over 680 people signed up to attend Amazon briefings as of Tuesday afternoon. The sessions were for those interested in jobs as warehouse workers at the 1.2 million square foot fulfillment center under construction in the Biopark, straddling the Freetown line off Route 24.
<![if !vml]>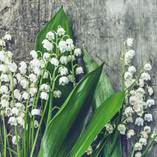 <![endif]>
The first briefings were held at 3:00 p.m. and 6:00 p.m. Wednesday at Durfee High School, 360 Elsbree Street, Fall River.
Two more briefings will be held on Thursday; the first will be at 10:00 a.m. at Diman Regional Vocational High School, 251 Stonehaven Road. The second in the Bristol Community College Auditorium, 777 Elsbree Street, at 3:00 p.m.
Amazon said thee jobs will be open to people with a high school diploma or a GED. Applicants will have to file online, complete an online test and pass a drug test.
Jobs will also be posted on their website, www.amazon.jobs. You can click or call for the mailing list through the Career Center; to be notified of open Amazon jobs email: amazon-jobs@bristoljobs.org, or call the Career Center at 508.730.5000.
Tuesday, July 5 – After a devastating barn fire, future of Ferry Farm uncertain.
Mike and Deborah Ferry had exited the dairy business a few years back and were running a feed, hay and fertilizer business out of the their former dairy barns, boarding a few cows and calves from son Andrew's farm over on Pine Hill Road to make ends meet.
<![if !vml]>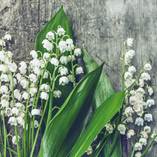 <![endif]>
Above: Andrew Ferry (foreground) and his father and mother (upper left) talk about life on the Ferry Farm and their uncertain future.
Photo | EverythingWestport.com
The hardworking couple, the third generation to work the 1940s Westport farm, was considering adding value to their farm's income with the startup of a specialty strawberry yogurt business utilizing milk from Andrew's dairy farm, a concept that meets the challenge of the changing dynamics of family farming.
All that ended the night of June 24th when a suspected electrical fire in one of the smaller buildings completed destroyed the barn complex, taking with it equipment, implements and dreams of a brighter farming future.
What remains now is a swath of blackened soil and twisted sheets of aluminum roofing.
But we in this Right to Farm community can help.
Can you make a pledge to help rebuild the Ferry family's farm from the ashes?
"I went over to the burnt-out barns looking for a shovel," Mike Ferry said, "and realized that all the implements were gone. We have no barns, no shovels, no nothing. Our farm landscape has been altered forever."
Westport has an old Yankee tradition of neighbors helping neighbors, and last Thursday, several members of the Head of Westport Neighborhood Association met with the family to express the sympathies and pledge their support.
You can too by contributing cash or services to give the family a helping hand.
The Michael and Deborah Ferry Fire Fund has been set up at the <![if !vml]>

<![endif]>Westport Federal Credit Union, 790 Main Road, Westport; cash donations can be directly deposited into the account.
Click on the flyer for all the details.
"We were blown away," Deborah Perry said. "No one has ever offered help before; we felt funny about it."
"The old gambrel barn had a lot of family memories that can never be replaced," Michael said. "We have over 80 years of working this farm. We know farming and fishing is a high risk business. But this, I just don't know,"
The ravaging fire of June 24th was extinguished, but the Ferry's dream of a better farming future doesn't have to be.
Please bring your cash or check donations, no matter how small, to any branch of the Westport Federal Credit Union (655 State Road or 790 Main Road, Westport).
You can also mail in you pledge.
Click on the above flyer for all the details.
<![if !vml]>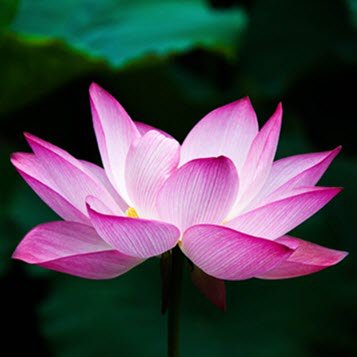 <![endif]>Thursday, June 30 – Reported drowning at Horseneck Beach proves premature. On Thursday, June 23rd At approximately 7:15 p.m., the Westport Fire Department received a 911 call of a possible drowning at Horseneck State Beach.
EW File Photo
When rescue personnel arrived they found a father in his mid-fifties and his two children, both approximately ten years old, exiting the water.
All victims were checked by paramedics at the scene and were transported to Charlton Memorial Hospital in Fall River for further evaluation.
At this time no further information is available.
Thursday, June 30 – Friends of the Westport Library (FOWL) have released their summer newsletter. Click here to review it now. Click here to review other Westport organizations'' newsletters.
Thursday, June 30 – Westport officials looking into safety issues on Route 177.
Town officials are looking into whether measures should be implemented to make Route 177 a safer stretch.
Selectman Steven Ouellette reached out this week to the Southeastern Regional Planning and Economic Development District (SRPEDD) to study the area and determine if more safety measures can be implemented. Ouellette, a liaison between selectmen and SRPEDD, noted that two deaths on Route 177 since early April have raised some "red flags."
In April, a motorcycle rider crashed and died on the stretch. Earlier this week, a sports utility vehicle swerved into oncoming traffic and collided with a landscaping tuck. That accident took the life of the SUV driver, Todd Dupont, 39 of Westport.
Wednesday, June 29 - Two Westport town meetings tonight of significant importance to many Westport residents:
1. The Zoning Board of Appeals will rule on two Westport River Watershed Alliance building variances for the old Head Garage which will determine its future as the new headquarters for the river and watershed environmental protection group. 7:00 p.m. at Westport Town Hall.
2. The School Building Committer will follow-up their previous public meetings with more information including cost on recommendations for a new/improved Jr/Sr High School. 6:00 p.m. at the Jr/Sr High School.
The committee will expand on its feasibility study, and discuss progress on up to four possible proposals on a new building as well as additions to existing buildings. Their architect will be present to fill in the details and answer questions. It is important for all Westport taxpayers to attend this informational meeting to understand the upcoming requests for funding both at town meeting and at the ballot box in 2017.
Wednesday, June 29 - Westport family mourns after fire destroys barns.
Andrew Ferry and his wife had just finished dinner Friday night when his mother called, telling him to rush over to the family farm: A fire had broken out in the milk house.
"When we pulled on to the road in front, there were 60-foot flames in my grandfather's barn," said Ferry, 26, a third-generation farmer at the iconic dairy farm on Gifford Road.
<![if !vml]>

<![endif]>
Photo | Westport Fire Department
By the time he arrived with his father, Michael Ferry, the fast-moving fire had spread to two larger barns.
On Sunday, the three red barns were reduced to piles of twisted aluminum sheets and charred wood beams.
Wednesday, June 29 - A 39-year-old Westport man has died due to his injuries sustained Monday morning after a head-on crash with a landscaping truck on Route 177, the district attorney's office said.
Todd Dupont died from his injuries at an area hospital, according to Gregg Miliote, a spokesman for Bristol County District Attorney Thomas M. Quinn III.
As reported in the Standard Times, Dupont was operating a Kia sports utility vehicle on Route 177 between 8:00 and 8:30 a.m. when it swerved into the oncoming lane and collided head-on with a landscaping truck, the Times said. Miliote did not know the direction of travel for either vehicle or the name of the landscaping company.
The driver of the truck, Tyler Ribeiro, suffered minor injuries in the crash, he said. Miliote said Ribeiro has a Florida driver's license and he did not have an age for the man.
There are no charges pending in the crash, which is under investigation by state and Westport police, according to Miliote.
Tuesday, June 28 - Has public service become political service in Westport?  Select board chair Michael Sullivan at last night's Selectmen's meeting favored the removal of long-serving Beach Committee member, Jeff Bull in favor of an advocate long known for working towards the abandonment of Beach Avenue as a public way and a Chapter 90 Road.
Sullivan recognized that he and Bull had disagreements, and had not seen eye-to-eye over some beach issues.
Selectmen last night were finishing up annual committee assignments when the surprising motion to replace Jeff Bull was seconded by Selectwoman Shana Shufelt.
The controversial beachfront road was the subject of heated debate at last year's town meeting when over 400 registered voters showed up to protest the closure of the 100-year-old public road that leads to the Knubble (Point-of-Rocks), a popular destination point for residents and visitors alike for over 100 years.
Selectman Vieira proposed adding a sixth position to the Beach Committee, i.e. an at-large seat, so that both points of view could be expressed and represented; but that suggestion was deemed unattainable prior to the appointment that would be made at the next selectmen's meeting.
The vote was 2-2 (Craig Dutra was absent) with Sullivan and Shufelt for, and Ouellette and Vieira against appointing William Underwood as Bull's replacement, causing a stalemate on the nomination.
The Beach Committee appointment will now be taken up at the next Selectmen's meeting when hopefully returning Dutra will cast the deciding vote.... stay tuned.
Monday, June 27 - Westport Selectmen meet tonight at Town Hall beginning at 6:00 p.m. Click here for Selectmen's agenda and Town Administrator's report.
<![if !vml]>

<![endif]>Monday, June 27 - Westport Woman's Club installs new slate of officers at annual banquet.
The Westport Woman's Club had their annual end of the year banquet on Wednesday, June 15th, and celebrated the installation of the new officers. Pictured left are outgoing co-presidents Marcia Liggin and Lois Spirlet.
Pictured below are newly elected president, Judy Menard (second from right), and board members.
The Westport Woman's Club always welcomes new members. If you are interested in joining them please call Veronica Beaulieu at 508.636.4889.
<![if !vml]>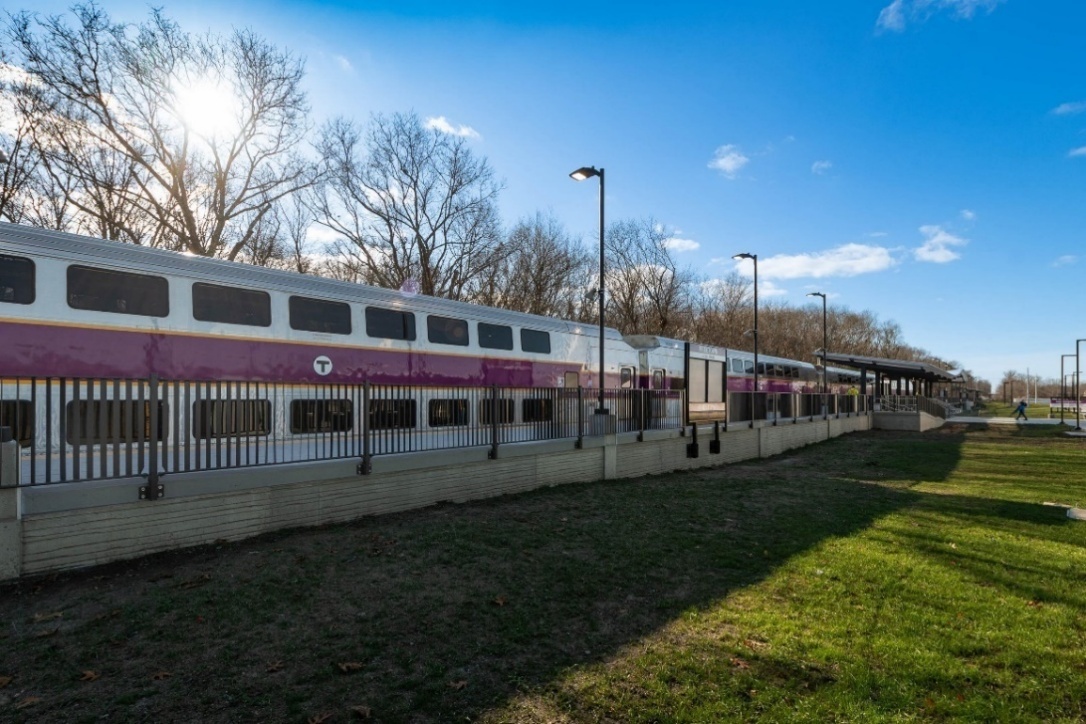 <![endif]>
Monday, June 27 - Grab your aviators, dude, it's National Sunglasses Day.
With plenty of sunshine in today's forecast it's a perfect time to show off <![if !vml]>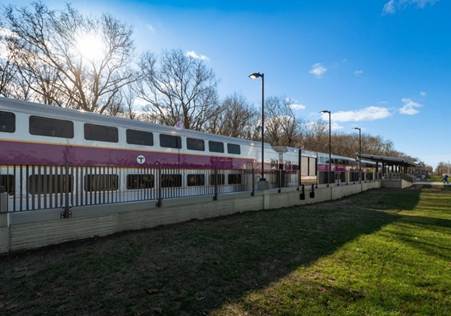 <![endif]>your coolest shades, summer's fashion accessory adored by all.
Humans have been wearing protective eyewear for centuries, but the stylish designs we're accustomed to today are a much more recent invention.
During the prehistoric era, the Inuit people used walrus ivory to create sun goggles, which blocked out the powerful rays of sun that reflected off the snow and ice.
By the 1700s, doctors were regularly prescribing tinted glasses for vision correction, and by the 1930s the Foster Grant company was selling modern-day sunglasses on the boardwalk of Atlantic City, New Jersey.
On the eve of World War II, a little company called Ray Ban began producing anti-glare sunglasses for pilots. "Aviators" became the first commercially successful sunglasses.
Saturday, June 25 – Undaunted by a DEP mandate, Dharma Voyager launches 'Spirit of Westport' at the Head of Westport. Amidst the haunting strains of a piper's monophonic music, the Spirit of Westport slipped into the darkened, still waters of the Westport River to the cheers and applause of over 100 supporters who came to celebrate Ben Booth's dream and a school's revival of boat building in Westport.
What better way to recognize National Rivers Month, and what more appropriate way to evoke Westport's ship-building past than launching a boat made by the apprenticed hands of junior/senior high schoolers under the guidance of an experienced gig builder with a dream and a passion for rowing. 
It took a village to build a boat.
It took a devastating dairy barn fire to almost derail a community launch. More with photos and video later.
<![if !vml]>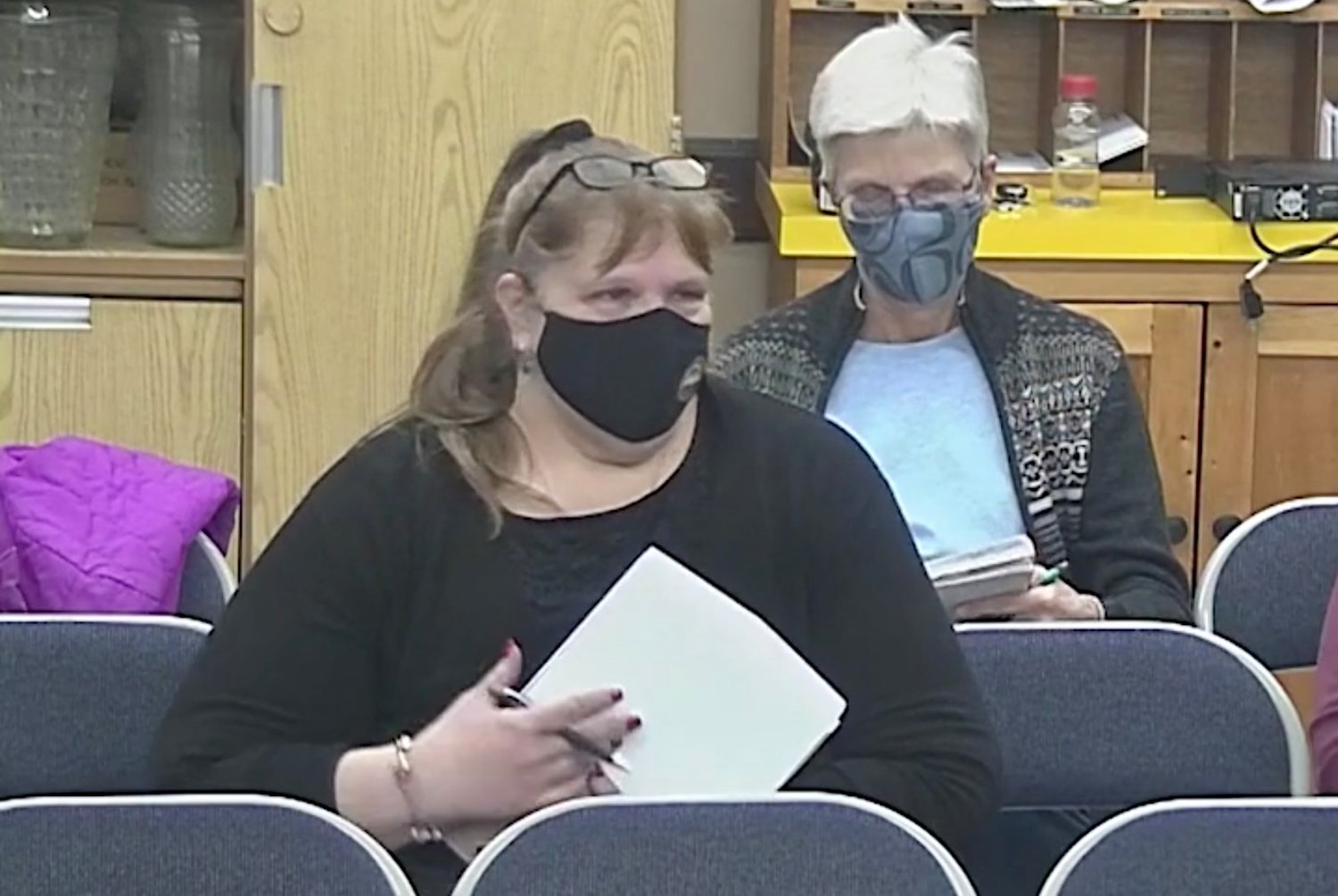 <![endif]>
<![if !vml]>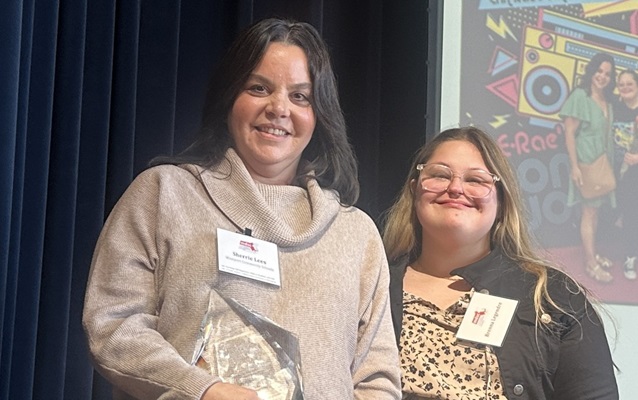 <![endif]>  <![if !vml]>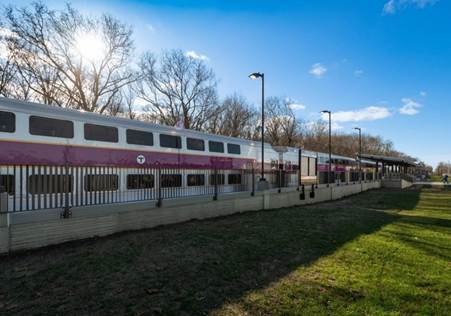 <![endif]>
Photos | EverythingWestport.com
Friday, June 24 – Updated Saturday, June 25 7:50 a.m. – Fast moving fire ravages Ferry Farm dairy building.
For the second time in as many years a Ferry Farm dairy building at 733 Gifford Road, Westport was completely destroyed, first by ice and now by fire.
All livestock escape unharmed and fast response by a brigade of fire apparatus and tanker trucks saved the old farmhouse to the immediate south of the barn.
The recently rebuilt dairy barn lay in ruins, with piles of twisted sheet metal roofing all that was left of structure built by Amish construction crews from Pennsylvania.
<![if !vml]>

<![endif]>
Photo | EverythingWestport.com
The call came into the Westport Fire Department at 10:02 p.m. Friday night, and all Westport apparatus responded directly, finding the barn fully involved along with nearby smaller structures.
The multiple alarm fire received support, mostly with tanker trucks, from Dartmouth District 1, Dartmouth District 2, Dartmouth District 3, Somerset, Swansea, Rehoboth, Raynham, Acushnet, Berkley, Middletown RI, Lakeville, New Bedford, with Fall River standing by at Westport Station 1.
Rory Couturier, owner of the Country Store at the Head Town Landing reported five tanker trucks resupplying with water from the river at 3:30 a.m. when he came to work to make the donuts.
Deputy Chief Manley reported the barn collapsed around 10:45 a.m. and, with a concern about a lack of water, ordered everyone away from the building.
Manley alerted police who then shut down Gifford Road at Old County Road.
It was reported that state police shut down Route 177 at Gifford Road, and that an ambulance was dispatched to the scene.
Firefighters struggled to extinguish the burning hay in the barn.
Fire apparatus and weary firefighters finally left the scene around 8:00 a.m. Saturday morning.
The dank smell from the smoke wafting up from the smoldering piles of rubble was a stark reminder of the once sturdy dairy barn that serviced the Ferry Farm's dairy cows.
No cause for the fire has been yet determined.
Friday, June 24 – A most impressive gig: Student work crews, <![if !vml]>

<![endif]>adult mentors to launch 32-foot 'Spirit of Westport.'
Here's a complex mathematical problem for you: What do you get when you take one nautical-minded, non-profit organization with $3,500 worth of pre-cut boat parts, add a pair of boat-building experts, and then divide the sum by 22 middle school students and months of hard work?
The correct answer is… "The Spirit of Westport," a 32-foot Cornish pilot gig, to be launched at 1:00 p.m. Saturday, June 25th at the Head of Westport. More...
Thursday, June 23 - Mass DEP to hold public meeting on Westport River Health. All concerned Westport citizens are encouraged to attend.
The Department of Environmental Protection (DEP) will hold a public meeting on Thursday, June 23rd at 4:00 p.m. at the Westport Town Hall Annex to discuss and respond to comments on the draft of the TMDL report.
TMDL is the Total Maximum Daily Load of nitrogen input into our river.
The TMDL level and the multiple ways to lower it are critical to addressing the health of the river.
The Watershed River Watershed Alliance urges you to come to this important meeting to learn about the problems, the possible sources of nitrogen loading, and to hear what might be proposed to lower this source of pollution.
<![if !vml]>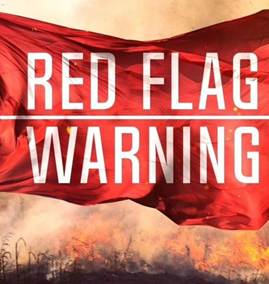 <![endif]>Thursday, June 23 – Gone in 60 seconds! Well those Westport green-thumbers, the Westport River Gardeners, were at it again. This time it was their annual Plant Sale at the Macomber Community Center.
Late risers needn't have come, and pokey shoppers had to pick up their pace - plants and flowers don't last long at this sale!
Click here to view 2016 video!
Thursday, June 23 - Westport resident, Veronica Beaulieu named  <![if !vml]>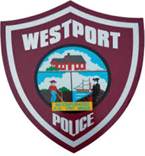 <![endif]>as an Unsung Heroine. Former Selectwoman Veronica Beaulieu was honored as a member of the Massachusetts Commission on the Status of Women's 2016 class of Unsung Heroines this week at the Massachusetts State House. State Representative Paul Schmid (D-Westport) recommended Ms. Beaulieu for this honor in recognition of her long standing commitment to the residents of Westport.  More...
Wednesday, June 22 - Tonight at 6:00 p.m.  Westport's School Building Committee meets tonight in a public meeting at the Jr/Sr High School, Main Road starting at 6:00 p.m.
The committee will report on its feasibility study, and discuss progress on up to four possible proposals on a new building as well as additions to existing buildings. Their architect will be present to fill in the details and answer questions. It is important for all Westport taxpayers to attend this informational meeting to understand the upcoming requests for funding both at town meeting and at the ballot box in 2017.
<![if !vml]>
<![endif]>
Click on image to enlarge.
Above: Committee vice-chairwoman Tracy Priestner (left) and committee chairwoman Dianne Baron, and Dan Tavares, AIA, Project Director/Manager present a formal summary of their committee's feasibility study findings to Selectmen at last week's Selectmen's meeting. Chairman Michael Sullivan looks on.  Photo | EverythingWestport.com
Click here to read full article.
Click here to watch video of School Feasibility presentation.
Tuesday, June 21 - Lyndsey Getchell Awarded WAG Scholarship.
Te Westport Art Group has announced that Lyndsey Getchell of Dartmouth was the recipient of a $750 scholarship awarded on Wednesday, June 1st.
In the past several years, the Westport Art Group has offered and awarded many scholarships to local area high school seniors who have demonstrated serious interest in their high school art programs and plan to study art in college. As a result of an excellent application and portfolio review by the Westport Art Group Scholarship Committee, Getchell was chosen to receive this year's scholarship.
Getchell is a 2016 graduate of Dartmouth High School and is a honor student who excelled in her art classes as a talented and creative student. Getchell was awarded several ribbons for her work at the Dartmouth High School art shows during her time there. Getchell plans to attend UMass Dartmouth in the fall and major in art.
For more information on the scholarship program, please see the Westport Art Group website at www.WestportArtGroup.com.
Monday, June 20 - If you're one of those people who can't wait for summer to arrive, this is your day.
<![if !vml]>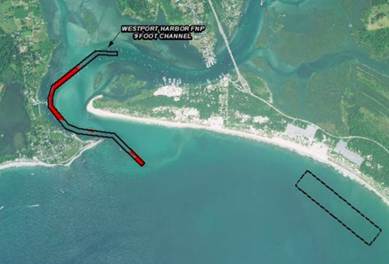 <![endif]>
Here are some fun facts you need to know about solstice day:
Summer 2016 -- also known as the "summer solstice" -- officially begins on June 20th at 6:34 p.m.
According to the Old Farmer's Almanac, the date and timing of the solstice depends on when the sun reaches its northernmost point of the equator.
This year the full moon also falls on Monday, June 20th, coinciding with the solstice. A full moon hasn't occurred on the same day as the solstice since 1948.
Because of the way the sun lines up with its stones, Stonehenge, a 5,000-year-old stone circle in England, is thought to be built to help ancient people know when the solstice arrived. Modern pagans gather at the site every year to celebrate the solstice. This year more than <![if !vml]>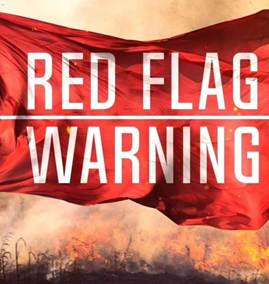 <![endif]>35,000 people are expected to gather at the site.
The end times prophecy folks are having a field day with this year's solstice/full moon natural phenomenon, but for most we simply will enjoy the extra few minutes of sunshine and a spectacular full moon in an otherwise very normal day.
Strawberry Moon tonight. And not to be outdone, tonight's full moon, a rare 'Strawberry Moon' is projected to rise over the Atlantic Ocean beginning 7:41 p.m., with its fullest expected around 1:12 a.m. on Tuesday. At 7:33 a.m., the strawberry moon will already set.
Its name does not actually reflect the real color of the moon; the tag was actually given by the native Americans to call the full moon in June since it was the time to harvest strawberries. Other people also know the full moon in June as the Flower Moon or the Rose Moon.
<![if !vml]>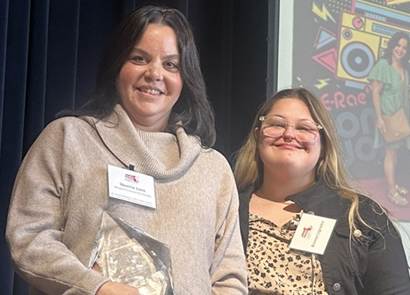 <![endif]>Monday, June 20 - 'Spread our wings and fly': Westport's Class of 2016 rejoices. Kermit the Frog has a way of slipping into high school graduation speeches. Westport High School Principal Cheryl Tutalo followed that lesson plan — but with a twist — at Saturday morning's more...
Jack Foley/Herald News photo
Monday, June 20 - Buddy's Best: The 20 greatest Westport baseball players of the past 50 years. Of all the 20 For 50 rosters, this one boasts my personal favorite for the strongest Top Five. Beginning with Allen Levrault, who went on to pitch in the Major Leagues, extending to No. 5 Paul Eastwood, who won a Narragansett League batting more...
Sunday, June 19 - Local Firefighters graduate State Firefighting Academy. State Fire Marshal Peter J. Ostroskey and Massachusetts Firefighting Academy Director George D. Kramlinger presented certificates of completion to members of the Career Recruit Firefighter Training Class #245 in a graduation ceremony on Friday, June 10, 2016 at 1:30 p.m. The ceremony took place at the Department of Fire Services, 1 State Road, Stow, MA. The guest speaker was Everett Fire Chief David Butler.
Graduates from 13 Fire Departments.
The graduates represented the 13 fire departments including: Abington, Auburn, Braintree, Cambridge, Chelmsford, Everett, Framingham, Leominster, Lexington, Natick, North Attleboro, Stoneham, and Westport. More...
<![if !vml]>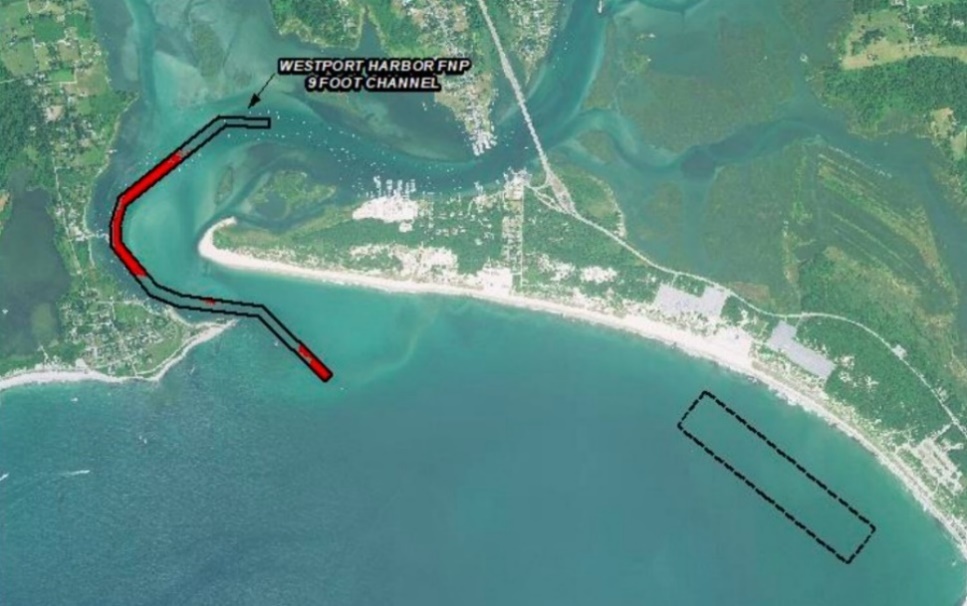 <![endif]>
Above: Westport firefighters and graduates of the Massachusetts Fire Fighting Academy are from the left: Michael Teixeira
and Robbie Green. Submitted photo
Saturday, June 18 - Range Wars in Westport! If you're wondering about the logjam of vehicles parked today along Drift Road near the Arruda farm, than you're obviously not part of the fitness scene.
No, it wasn't a big family get together, graduation party or even dairy farmers gathering at an annual convention.
<![if !vml]>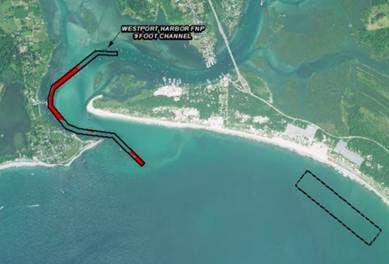 <![endif]>
It was Dartmouth Crossfit's Range Wars invitational where 4-person teams from all over New England came to together to compete for huge cash and sponsor prizes.
CrossFit is a strength and conditioning program designed to help people<![if !vml]>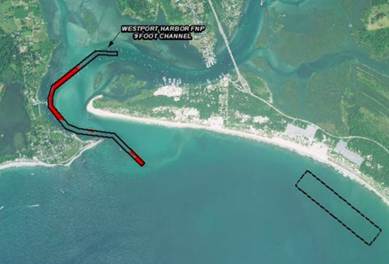 <![endif]> gain a broad and general fitness. Crossfit Programming concentrates on constantly varied, functional movements, performed at high intensity to achieve overall physical fitness, so people are prepared for any physical challenge.
Inset: these two 30-something team members from North Attleboro proved to be fearsome competitors.
Not familiar with Farm Fresh Eggs, COW Complex, The Wall or Finest Hour Sandbag Burden Obstacle Relay, and Ut Row?
Click here to learn more.
EverythingWestport dropped in for a quick look-see, and came away with photos and video. More later today.
Saturday, June 18 - Friends Book Fair turns fifty-five, still going strong. The Westport Friends' Book Fair has been a summer tradition on the South Coast for fifty-five years.
Visitors travel from all over the country to attend this massive book sale, one of the largest and oldest in New England.
"I know entire families who plan their summer vacations around the book fair," says Deana Chase, a member of the Westport Friends Meeting for over thirty years. "In this day and age when books are very expensive, it's nice that people still have the opportunity to buy them."
Over the course of the week-long sale, generations of families share in the delight of discovering lost literary gems, picking through over 25,000 gently-used books for sale ranging in price from six-for-a-dollar to five dollars each for more collectible books. More...
Friday, June 17 – The Westport Rivers Vineyard's Sunset Music Series in back in full swing tonight, after clearing hurdles at Town Meeting.
Click here to view their complete schedule.
Their first show on Friday, June 17th with Rebecca Correia is sold out. However, there are tickets available for the rest of their shows.
The Russells are happy to celebrate their family farm with friends again this summer with the Sunset Music Series.
Enjoy a glass of estate grown wine as the sun sets.
<![if !vml]>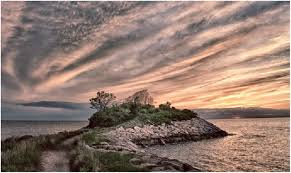 <![endif]>
Above:  Rebecca Correia at the Vineyard.
Friday concerts are from 6:00 – 8:00 p.m. and their September Saturday concerts are 5:00 – 7:00 p.m.
All tickets to Sunset Music must be purchased in advance at their company store or on-line. Admission is $10 per carload if purchased in advance or $15 if purchased the week of the event. Tickets will be available in their store until 3:00 p.m. the day of each show and until 6:30 p.m. on-line.
We recommend you purchase your tickets early in order to save money and secure a spot at the show!
It's a picnic style event and attendees may bring their own food or enjoy a variety of delicacies from amazing local chefs including the talented Rizwan Ahmed (award winning global chef) and local favorite Newie Casciano. Don't forget a blanket, chairs and bug spray. Local beer and winery the glass will be served for a fee. No alcohol may be brought to the event. Wine and beer by the glass will be available for purchase.
Friday, June 17 – New Westport curriculum directors optimistic for future of the town's schools. The district's teachers are critical thinkers, intellectually curious and welcoming, according to new co-curriculum director Brian Abdallah.
Chris Parker, also a district curriculum director, delivered a similar message to the School Committee recently, adding that learners within the district are more diversified than what he expected.
Per a report from the state Department of Elementary & Secondary Education, the district, during the middle of this school year hired Parker and Abdallah, who immediately went to work. More...
Thursday, June 16 – Route 6 Dartmouth - Stand-alone Starbucks store has soft opening.
If you're like this writer, than no morning is a go without a Grande Mocha, hot. And nobody makes a specialty drink, hot or cold, like Starbucks.
<![if !vml]>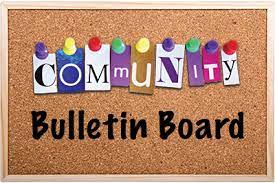 <![endif]>
At 5:00 a.m. this morning the Seattle-based chain opened its first free-standing store in Dartmouth with no fanfare and with ample assistance from out-of-town baristas.
With a drive-thru window and early morning hours, customers also have the option to overindulge with a trenta macchiato or under-indulge with a skinny latte, all made to order.
Indoor and outdoor seating complements a stylish interior great for business meetings, or students hanging out pretending to do homework.
If you're a regular, than this location is a step up from Target's in-store Starbucks, no additional information needed.
Grand opening in two weeks – stay tuned.
<![if !vml]>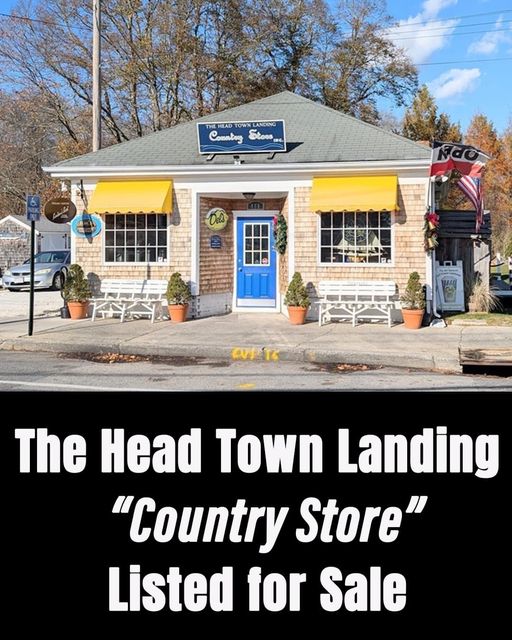 <![endif]>  <![if !vml]>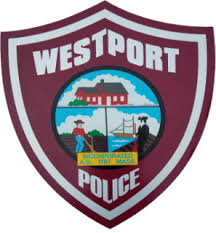 <![endif]>
Thursday, June 16 – <![if !vml]>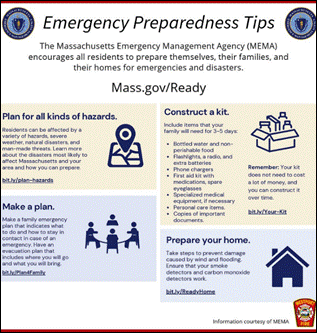 <![endif]>This Saturday, June 18th - the 35th Great Chowder Cook-Off. The annual Great Chowder Cook-Off is just two days away and tickets are going fast!
Advance ticket price is $20 available through June 17th, buy at Ticketmaster.com, or $25 at the gate. Kids under 12 are free with a paying adult.
21 competitors from RI to Ireland with 22 competing chowders! There's continuous live entertainment, spirited competitor antics, lots of activities for the littlenecks.
You have until midnight Friday night to save $5 on your advance tickets! 12:00 to 6:00 p.m. at Fort Adams State Park, North Lawn, Newport.
Click here for tickets. Click here for all the details and the entertainment schedule.
Thursday, June 16 – Westport girl wins Little Miss Inspirational title.
<![if !vml]>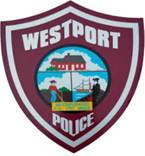 <![endif]>
Above: Close to 30 contestants competed in the inaugural 'Miss Inspirational' pageant in Mattapoisett. Jillian Zucco, Miss SouthCoast 2016, organized the event to showcase talented girls and women with disabilities or special challenges. Submitted Photo
The title of Little Miss Inspirational, ages 12 and under, went to Brenna Legendre of Westport.
Brenna is the daughter of Brian and Kimberley Legendre.
Thursday, June 16 - Yarn Donated to Saint Vincent's will be used to Make Handmade Afghan Blankets.
<![if !vml]>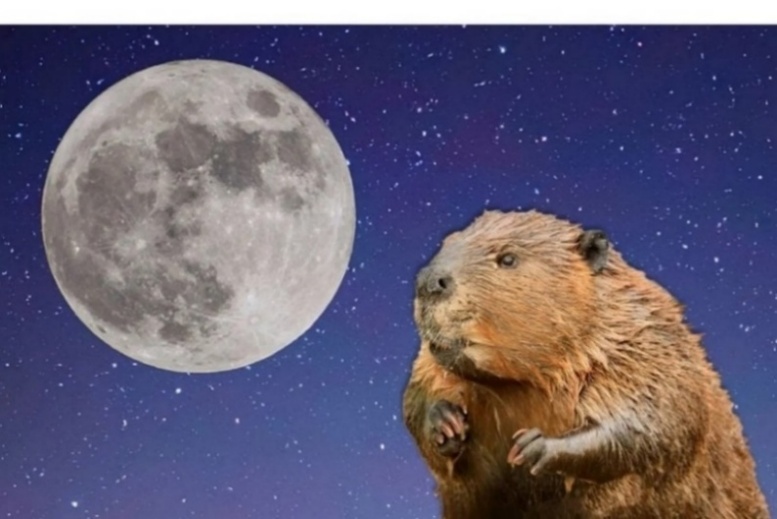 <![endif]>Chapter 441 of Catholic Financial Life and Parishioners of St. George's Church in Westport, MA held their annual yarn collection during the month of May, donating over fifty large bags and twelve boxes/bins of assorted yarn, knitted squares, crochet needles and knitting needles to Saint Vincent's for volunteers to make afghans for the children of Saint Vincent's.
Chapter President Normand Ouellette, Vice President Lynette Ouellette, and Secretary Doris Michaud organized the collection which lasted throughout the month of May. More...
Wednesday, June 15 – Westport couple charged with animal cruelty in case of Westport abandoned dog. A husband and wife have been charged in the case of a badly neglected and malnourished dog found last week roaming the area... more.
"If you are going to own animals you must properly care for them, excuses like a lack of money or time doesn't help a defenseless animal who is in need of medical attention," Westport Detective Jeffrey Majewski said.
The Animal Rescue League has taken charge of four dogs found at the property.
Monday, June 13 – Westport Selectmen meet tonight starting at 6:00 p.m. at Westport Town Hall.
Click here to read agenda; click here to read Town Administrator's report.
Monday, June 13 - Environmentalists and beekeepers are rallying around a bill designed to curb and track the use of a common pesticide they believe is destroying bee populations.
"Bees are essential to our agricultural economy and our environment," said Tiffany Finck-Haynes, food futures campaigner at Washington-based Friends of the Earth.
<![if !vml]>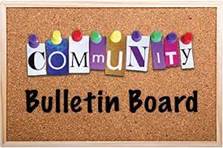 <![endif]>Finck-Haynes was a guest speaker last Wednesday night at a forum Clark Organic Farm owner, Marjie Findlay held at Carlisle Public School. The event, which focused on the wellbeing of bees and other pollinators, drew a crowd of approximately 50 people, including many beekeepers.
State Rep. Carolyn Dykema, D-Holliston, has sponsored a bill that would only permit neonicotinoids to be applied by people who have completed a certification program. More...
Additionally, the proposal, known as "An Act Protecting Massachusetts Pollinators," would require that stores label plants that have been treated with neonicotinoids.
But Westport beekeeper, Lucy Talbit has been waging
an awareness program on the dangers of
neonicotinoids, the pesticide reported to be the cause of massive "bee kills."
For some time now Tabit and other beekeepers have been supporting an amendment to Section 10 of House Bill H. 4187, an act to "ensure the proper stewardship of honeybees that would establish an advisory committee to evaluate the effectiveness of regulations and policies relevant to protecting bee populations in the state."
Concerns over the loss of honeybees and their ability to pollinate crops have been noted globally, nationally, and statewide.
"There is still time to contact your legislators and insist on a more inclusive committee that would appoint members by their experience with beekeeping and the dangers of neonicotinoids, and not political appointees with little or no involvement with beekeeping," Tabit said.
"It is important to tell our legislators to get Massachusetts House Bill 4187 with amendment passed now," she said.
"I suggest everyone visit the Plymouth County Beekeepers website and get informed to the problem and what to do to help.
Also, visit the facebook page - Protect Our Pollinators – MA.
Saturday, June 11 – Pot in the Spindle City! Marijuana will be grown and processed into medicine in a laboratory planned for the city's biotech office park.
Cannatech Medicinals Inc., a company based in Fall River, got Phase 3 approval from the state Department of Public Health to build a 30,000-square-foot facility at the Southcoast Life Science and Technology Park. "We are hoping to break ground in the next 30 days," said Dr. Henry Crowley, company president. "At this point, it is unlikely that anything will halt us." More...
Friday, June 10 – Looking for a challenge?  The Westport Housing Authority is seeking an Executive Director for The Westport Housing Authority to oversee the daily management and operation of 48 units of Chapter 667 elderly, handicapped, disabled housing. The Executive Director reports to a five member Board of Commissioners. The Authority will also consider proposals from another local housing authority to serve as managing agent. Qualifications: The successful candidate must have a minimum of four years' experience in housing, community development, public administration or a closely related field: one years' experience overseeing at least two staff persons or program administration; knowledge of the principles and practices of housing management, finances and maintenance systems in public housing: written and verbal communication skills; knowledge of laws regulating state housing programs; and experience working with people of various socio-economic backgrounds. Must be bondable and hold a valid Massachusetts Driver's License. Salary is commensurate with experience within DHCD guideline for minimum of 14 hours per week. Each submission should include a cover letter, resume, salary history and three letters of recommendation.
The deadline for applications is June 15, 2016. Please address envelope to the attention of: Ms. Veronica F. Beaulieu, Chairperson Westport Housing Authority 666 State Rd. Westport, MA 02790 Please mark envelope RESUME. The Westport Housing Authority is an Equal Opportunity Employer.
<![if !vml]>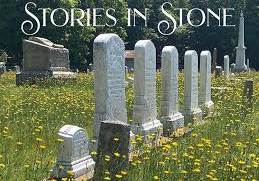 <![endif]>Friday, June 10 – The June issue of Westport Council on Aging's monthly newsletter EVERGREEN is now available.
Get the latest happenings and scheduled events at the Westport Senior Center.
Thursday, June 9 - Traveling dinosaur exhibit coming to Tiverton art gallery.  The latest exhibit at the Van Vessem Gallery will take visitors back a few million years to a time when dinosaurs dominated the landscape. "Dinosaur Haven" is a sampling of the acres of dinosaurs that roam artist Jeff Wells' backyard in the offbeat Wells Dinosaur Haven dino park in Uncasville, Connecticut. More...
<![if !vml]>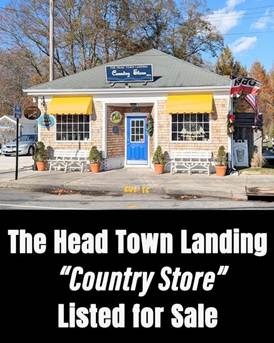 <![endif]>
"Dinosaur Haven" opens Saturday, June 11th, with a reception from 5:00 to 8:00 p.m. It will be on display at the Van Vessem Gallery at Sandywoods, 63 Muse Way, Tiverton, through Sunday, July 10th. For additional details, visit www.vanvessemgallery.com.
Wednesday, June 8 - Westport adds to marine services staff as duties expand. The harbormaster and shellfish departments merged last year to become the marine services department — a move that appears to be stretching some employees thin. Director of Marine Services Chris Leonard and...  more.
Wednesday, June 8 – Just say no to public access. As Westport's Landing Commission moves forward with plans to expand commercial development at the Head of Westport's public landing, Dartmouth's recent town meeting nixed plans, despite a $1 million grant from the state's Seaport Economic Council, for a Padanaram maritime center that would grant more public access to the waterfront in Padanaram with a passive recreation area, a dock for transient boaters, and a facility with bathrooms, showers, and a tourist kiosk.
The towns' founding fathers would roll in their graves to see such action that limits public access to waterfront resources in favor of commercial development. More...   
Tuesday, June 7 - Parking issues come to a head in Westport around landing area.
Selectmen had a lengthy discussion at last week's meeting and Selectman Antone Vieira Jr., citing his research into state law, said the town could be in violation for quite some time, as parking has been allowed there. There are two commercial businesses nearby: One is kayak shop, and customers often park on or around the landing before launching a boat into a river. More.
Saturday, June 4 – Westport Community Schools capitalize on incorporating technology into their curriculum.
"The Skype is the limit!"
Technology has become a major focus in education and has changed the way students learn; technology provides a multitude of approaches to engage diverse learners, and it has been proven that students prefer courses with a strong technology component.
Westport Community Schools has capitalized on incorporated technology in their middle school, providing all seventh and eighth students with technology in their supplemental math course.
The results are most encouraging. More...
Friday, June 3 – WHS to conduct a walking tour of the Head of Westport on River Day.
Tour starts at 10:0 a.m. Saturday June 4th.
This is your chance to find out what's inside the Powder House!
<![if !vml]>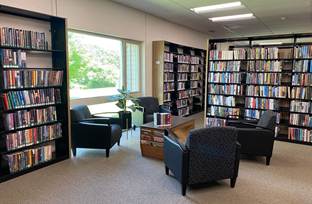 <![endif]>
Above: photo of the Head of Westport taken about 100 years ago.
Join them on a walking tour of the Head of Westport led by Tony Connors. Peek inside the powder house. This tour departs from the Bell School, 25 Drift Road, at 10:00 a.m. Suggested donation $5. Reservations not required. Parking is available at the Westport Middle School. Free shuttle bus to the Head Landing.
Call the Westport Historical Society at 508.636.6011 for more information or any questions.
Friday, June 3 - POW/MIA Table dedicated at Westport Town Hall.
<![if !vml]>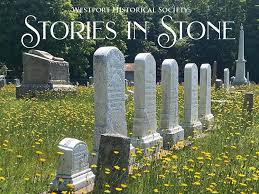 <![endif]>By Robert Barboza
Special Correspondent to EverythingWestport.com
WESTPORT – At a brief but touching ceremony held on May 26 at Westport Town Hall, Westport's veterans, residents and public officials gathered for the dedication of a POW/MIA table honoring the comrades in arms who were held in captivity during their military service, or never returned from war.
On the table set up on a second floor landing sat an empty plate, a single red rose, and an American flag. An empty chair draped with a black POW/MIA flag stood beside the table, below a sign detailing the symbolism behind every component of the stark memorial to those who served their country under arms. More...
Friday, June 3 – Macomber third-grader wins overall poster contest in annual WRWA poster contest.
Artwork will be displayed at the upcoming River Day at the Head Landing on Saturday, June 4th.
The Westport Watershed Alliance has picked winners for this year's River Day Poster contest. Annual River day at the Head Landing on Saturday June 4th.
Students from kindergarten to fourth grade at Macomber Primary School and Westport Elementary School submitted designs featuring the wildlife and scenic beauty of the Westport River and its salt marshes.
<![if !vml]>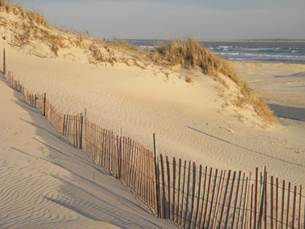 <![endif]>
This year's overall winner is third-grader Sarah Raposa, whose colorful crayon depiction of the great variety of creatures that live in the Westport River salt marshes was the judges' favorite. More...
Thursday, June 2 – Westport's Antoine "Tony" Oliveira to receive <![if !vml]>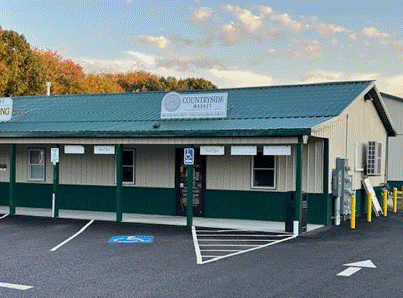 <![endif]>Portuguese Heritage Award on Tuesday, June 7th.
State Sen. Marc R. Pacheco and state Rep. Antonio F. D. Cabral, D-New Bedford, co-chairmen of the Portuguese American Legislative Caucus, announced that the 32nd annual Heritage Day of Portugal at the Massachusetts Statehouse will be held at 10:00 a.m. on Tuesday, June 7th.
For his "significant contributions to the agriculture and fishing" in the local area including Westport, Antoine "Tony" Oliveira will be presented with the Portuguese Heritage Award on Tuesday, June 7th. More...
Wednesday, June 1 - WESTPORT — Planning officials are seeking a grant to improve the Head of Westport landing area.
Town Planner James Hartnett, Planning Board members and Landing Commissioners recently met with selectmen for permission to apply for the state Seaport Economic grant. Hartnett told selectmen that the deadline to submit the application is June 1 and it could lead to $249,000 from the state for the town to construct a small boat ramp, benches, pathways, walkways and parking improvements to that busy area on Old County Road. More...
Monday, May 30 – Memorial Day 2016 – lest we forgot those who made the ultimate sacrifice for their country.
<![if !vml]>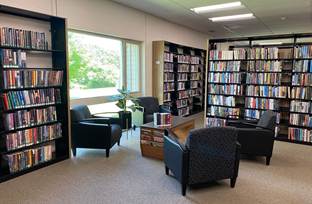 <![endif]>
Above: Veterans Service Officer Bradford Fish escorts Auxiliary member Janet Rego in placing a wreath at the American Legion Hall.
A Memorial Day wreath placed on Monday morning to remember our fallen heroes kicked off a series of six memorial wreath ceremonies at honored locations throughout Westport.
Torrential rainfall thinned the ranks of attendees, but didn't dampen the spirits of those present at the ceremonies.
More with photos and video later today.
Sunday, May 30 – Tropical depression Bonnie claims her first victim as the Town of Westport cancels its Memorial Day Parade. Hoping to head off a catastrophic rainout of Westport's annual procession from Town Hall to Beech Grove Cemetery, Selectmen have cancelled the Memorial Day parade.
According to town Veterans Service Officer, Bradford Fish, the placing of wreaths at five locations throughout Westport will go on as planned. The participating veterans' organizations will then conclude with a sixth wreath placement at Beech Grove Cemetery before returning to the Town Hall Annex.
All Memorial Day activities normally performed at the cemetery will be conducted in the Town Hall Annex Gym at the rear of 856 Main Road beginning at 10:00 am.
All are welcome to attend.
The placing of the WWI memorial wreath at the Town Hall Annex will be done after ceremonies are concluded in the gym.
<![if !vml]>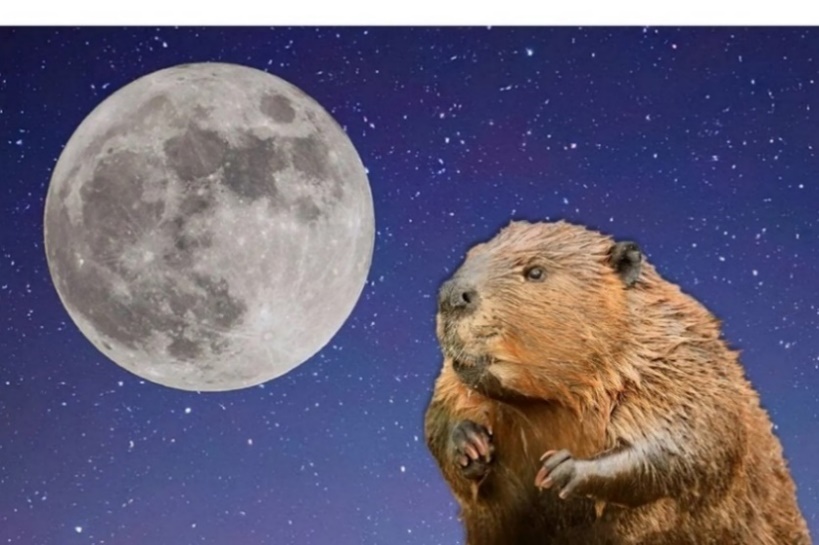 <![endif]>
Above: Westport officials canceled this year's Memorial Day parade due to extreme weather predictions.
Below: wreath placements will go on as planned.
PHOTOS | EVERYTHINGWESTPORT.COM
<![if !vml]>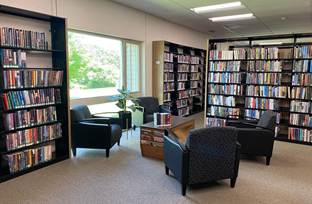 <![endif]>
Saturday, May 28 – Neighbors opposed to Head Garage redevelopment plan.
<![if !vml]>
<![endif]>EverythingWestport's special correspondent, Robert Barboza reports.
WESTPORT – Strong neighborhood opposition to the Westport River Watershed Alliance's plans to transform the former Head Garage into office and educational space helped to temporarily de-rail a pair of Zoning Board of Appeals public hearings on the proposal Wednesday night.
The conservation advocacy organization withdrew its request for a finding by the Appeals Board after a two and a half hour hearing on whether a two-story, eight by 32 foot addition to the old stone building would be detrimental to the neighborhood, saying it would refile the amended plans at a later date.
A second scheduled hearing on a special permit application for the <![if !vml]>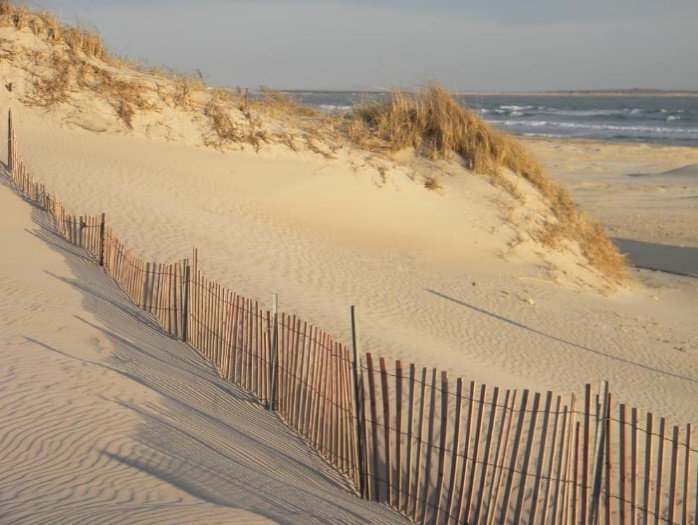 <![endif]>proposed change of use of the building on leased space in an aquifer protection area never got started, being continued to June 29th so that both matters could be considered by the Appeals Board at the same time.
The special permit is required because of new construction in an aquifer protection zone; impervious surfaces and stored, hazardous material normally frowned upon by the Zoning Board of Appeals. More...
Saturday, May 28 – Disputes continue over Head of Westport proposal as ZBA hears plans.  
A proposal from the Westport River Watershed Alliance came under fire at a three-hour Zoning Board of Appeals hearing on Wednesday.
The proceedings, a continuation of a hearing from February, sought special permits to build an addition to the Old County Road building and allow office and other non-profit uses by the WRWA.
But much-like the February hearing, the plans drew concerns from a neighborhood group around this Head of Westport Landing area. They raised concerns ranging from parking, potential septic and environmental issues connected to property reuse of the dormant building, the transparency of projects plans, and how the footprint of the project appears bigger than past uses. More...
Saturday, May 28 – Wanted – rustic kitchen cook! Lees Market is looking for a fulltime rustic kitchen cook and other seasonal positions. Click here for all the information.
Saturday, May 28 - Hey Westport, make room for granny in single-family homes, and other zoning fixes to come!
A key change in draft legislation on Beacon Hill would allow owners of all <![if !vml]>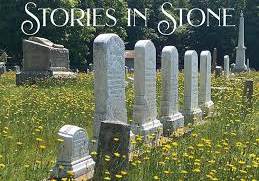 <![endif]> single-family homes to build small accessory dwelling units — also known as granny or in-law apartments.
Westport has been very proactive in allowing detached accessory apartments up to 900 square feet, and inclusionary apartments as long as Title 5 septic requirements are met.
In the north end of town with city water, septic systems won't be an issue.
It's not clear yet as to how far-reaching the legislation will be in terms of abutter resistance, but as housing prices continue to spiral in Massachusetts, some compromise is clearly in order. The Senate bill would promote growth at a steadier pace — and give the grandparents (and recalcitrant kids) a place to live to boot. More...
Friday, May 27 – Tabletop memorial honors our town's POWs and MIAs. As Memorial Day approaches, visitors to Westport Town Hall will now be reminded of Westport's forgotten heroes with a tabletop memorial display.
"It's been on my mind for several years about the guys who never came back," Lino Rego said. "We didn't have a permanent display honoring our forgotten heroes, such as those plaques we do have on the first floor for our town's Veterans who served."
"Each element on the table has a very special meeting." – Lino Rego.
The Post Commander of the American Legion James Morris Post 145 had setup several temporary displays at Memorial Day and Veteran's Day events at Beech Grove Cemetery, and felt a more permanent memorial was needed.
Rego received permission last year from the Selectmen to setup a table at the head of the stairs on the Town Hall's second floor.
Yesterday, a ceremony to commemorate the memorial was conducted by Rego, the Vietnam Veteran's Color Guard with an invocation by Navy Chaplain Emil Fuller, and attended by several town officials and Westport residents.
<![if !vml]>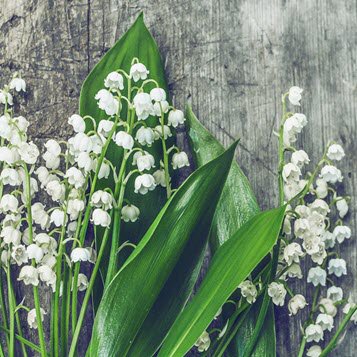 <![endif]>
Also present was a member of the Greatest Generation, 90-year-old Briggs Road resident, Tony Souza. Souza served in the 4th Infantry Division fighting his way from Paris to Luxemburg where he was captured by the Germans.
Click here to view video and learn more about the table top display.
Thursday, May 26 - Space constraints lead Westport to opt out of school choice.
Citing space issue, school officials last week voted to opt-out of school choice, which would have allowed the district to allow out-of-town students into the district.
There are currently a few homeless students who have been put on notice to return to their home district, according to Superintendent Ann Marie Dargon. Dargon told school authorities that the home district is defined as the place where the students sleep at night. More...
Thursday, May 26 - Westport garden brings solace to those grieving a child. Melissa Pacheco's daughter Katelyn would be 14.
Jennifer Mathias would be celebrating her daughter Abigail's 12th birthday right around now.
Instead, the two girls rest a few feet apart at Beech Grove Cemetery.
Katelyn was 12 days old when she died of a congenital heart defect. A year later, Pacheco suffered a miscarriage.
Mathias was six months pregnant when Abigail was stillborn in February 2004.
Their mothers will mourn them forever.
"You never get over it,'' Mathias said. "It doesn't go away.'' More...
Wednesday, May 25 - NEW BEDFORD — A mother duck crossed Route 6 Monday morning with about eight ducklings in tow.
By the time she reached the traffic island, she had four fewer babies behind her.
Workers at Dr. Joseph Glennon's optometry practice, located near routes 6 and 140, noticed the reduced number of ducklings and were momentarily puzzled.
Then they realized, to their horror, what happened: The ducklings must have fallen into the sewer grate near the traffic island. More...
<![if !vml]>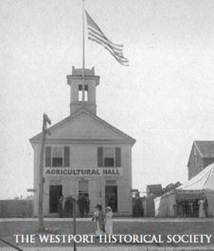 <![endif]>
Above: Animal control officer Manny Maciel reaches into a sewer grate on Route 6 to rescue four ducklings. COURTESY PHOTO
Wednesday, May 25 - RI man arrested in Gooseberry Island flashing being investigated for six similar incidents there.
East Providence resident is now being investigated for six similar incidents at the same location.
An East Providence, R.I. man arrested for exposing himself and indecency in front of a woman on Thursday, May 12th on Gooseberry Island is being investigated for as many as six other similar incidents on the island, Westport Police Detective Jeff Majewski said.
Andrew Butler, 45, of 55 North Broadway Street, in the Rumford section of East Providence, was arrested Monday following a joint investigation by Westport Police and Rhode Island State Police. He was arraigned Tuesday in Fall River District Court on charges of open and gross lewdness.
Butler posted bail and was released from custody. His case was continued to Tuesday, July 12th.
<![if !vml]>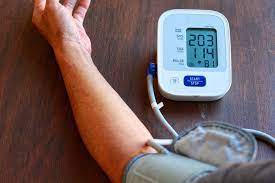 <![endif]>
Submitted photo
Saturday, May 21 – Breaking story. Westport man dies unexpectedly. Sadly, it was purported that Westport resident, John Taylor died unexpectedly at his home on Thursday, May 19th. The cause is under investigation.
Taylor was a Westport selectman from 1975 to 1976, and more recently was actively involved in the Westport Taxpayers Association.
Our thoughts and prayers go out to his family.
Saturday, May 21 - Easterly in exhibition. "My current photographic work is both an exploration and summation of my artistic interests," Beth Easterly said.
The Westport photographer's latest interest is on display in the <![if !vml]>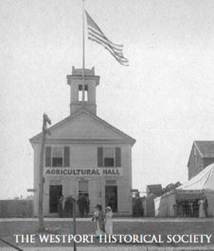 <![endif]>Westport Library's Manton Room.
The score or so of modestly-framed prints, sans glass, are hung against stark, concrete block walls.
However, at first glance you may think the pictures are first-rate watercolors or exceptional oil paintings.
But you would be mistaken.
Easterly printed her floral photographs on flat "matte" paper. The printer's ink, heavily absorbed by the paper, softens the crisp edges of the digital photos, giving an effect of a quality painting that was unintended, but proved to be absolutely stunning.
<![if !vml]>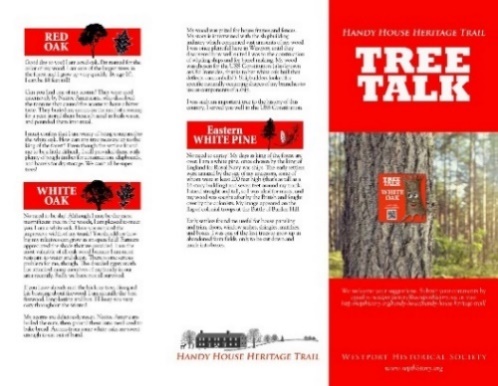 <![endif]>
More with photos later today.
Tuesday, May 17 - The Westport Cultural Council is pleased to announce it has awarded 19 grants totaling $22,450 to 16 different organizations and individuals.
The Council received grant requests totaling nearly $40,000, demonstrating the call for cultural offerings in the area. Westport Cultural Council (WCC) awarded these grants with funds provided by community grants.
<![if !vml]>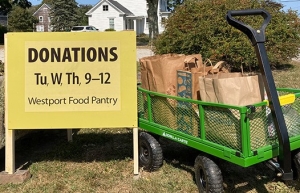 <![endif]>
Above: Irene Buck, WCC Chair, welcomes grantees at Thursday, April 28th reception. Submitted Photo
In addition to favorite local traditions such as River Day in June and the late summer Concert at Town Farm, the success of last year's grantee projects illustrated their value to the community.
Monday, May 16 - WLCT Annual Meeting at the Noquochoke Conservation Area.
Join the Westport Land Conservation Trust on Wednesday, May 18th at 5:30 p.m. for the grand opening of their newest destination property, the Noquochoke Conservation Area (~418 Pine Hill Road.)
<![if !vml]>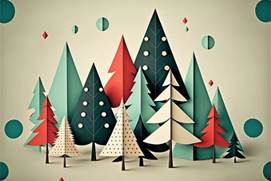 <![endif]>
Above: Official ribbon cutting for the opening of the Headwaters Conservation Area with WLCT President "Trip" Milliken lll (right) at the 2015s annual meeting.
Starting together at 5:30 p.m. they will hike this splendid property, followed by their Annual Meeting at 6:30 p.m. Acquired in 2012 through the generous land gift of Lucy Keefe, the forested property contains three-quarters of a mile of trails that, along with the kiosk, were the Eagle Scout project of Daniel Bellavance.
WLCT will also be inaugurating our first Conservationist Award to the Roberts Family, donors of 66 acres adjacent to Dunham's Brook Conservation Area, and Jennifer Dubois, longtime champion of land protection in Westport. We also will present a Volunteer Award to WLCT's Tuesday Trail Team.
In case of rain, the Annual Meeting will be held at the Westport Grange, 931 Main Road, Westport at 6:30 p.m.
Sunday, May 15 - The untold cost of the opiate epidemic: elder abuse. Reports of suspected elder abuse in Massachusetts have surged over the past five years, according to state figures — a troubling increase that law enforcement and elder advocates say is fueled in part by the opioid crisis and addicted adult children exploiting parents and other relatives.
Sunday, May 15 - The Land Trusts of Mattapoisett and Rochester are celebrating their latest partnership at 11 a.m. Sunday with the unveiling of new and improved walking trails through Rochester's 80-acre Shoolman Preserve at 200 New Bedford Road.
Last year the Mattapoisett Land Trust, which acquired the property as a gift from Edith and Eliot Shoolman in 1984, agreed to co-own the site with the Rochester Land Trust, which did not exist until 1997. The agreement gave the bulk of the preserve's stewardship to the Rochester trust, and volunteers went right to work to improve the trails. More...
Saturday, May 14 – Westport Cares Outreach Program.
Westport Fire Chief Brian Legendre rolls out a new program in <![if !vml]>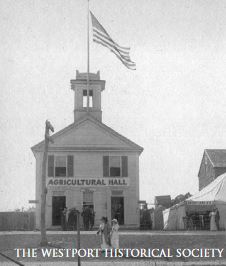 <![endif]>conjunction with the Westport Council on Aging to protect older adults and at risk members of the community.
The goal of the program is to help keep these community members safe and in their own homes.
As the number of elderly Americans increases, service programs committed to helping older adults live at home with as much dignity and independence as possible must be developed.
<![if !vml]>

<![endif]>
Friday, May 13 – Afterhours picketing protest by Westport Highway Department workers take their message to the street. Main Street in front of Town Hall to be exact.
The department's union is stalled in negotiations with town management over a beef with a proposed two percent pay increase that will not cover a steep increase (12 percent) in health care costs.
To be clear, this is not a strike, but an awareness campaign where the signs speak for themselves.
"We only want what's fair," one picketer said.
The highway department is down a working foreman's position and that also vexes the department workforce. "It's just more work for us," another worker said.
"We're still negotiating, just more slowly than the other unions."
Friday, May 13 – 100 years old and counting. Ed Beaulieu was born 100 years ago in a house on Gifford Road, and has lived his entire life in Westport.
We should all be so lucky.
Yesterday his family and friends came together at the Westport Grange to celebrate the new centenarian's birthday with great good and of course, a birthday cake.
Happy birthday Ed, and may you have another 100!
<![if !vml]>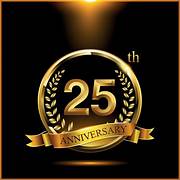 <![endif]>
Pictured above, from the left are daughters Linda Beaulieu and Sally Barboza, Ed's wife Helen, Ed Beaulieu, behind Ed is his son Joseph, Ed's son Douglas with his wife Fran, Eileen the wife of Barry, and Barry also Ed's son.
Pay attention, we're having a quiz later.
Ed's has two other daughters not in attendance, Ellen Duquette and Mary Caouette.
Thursday, May 12 - New Bedford-based trash company ABC Disposal files for Chapter 11. President of trash pickup company says bankruptcy protection won't affect customer services, 200+ employees in southeastern Massachusetts.
ABC Disposal Service has filed for Chapter 11 bankruptcy protection but the financial maneuver won't affect trash removal in southeastern Massachusetts or the more than 200 people employed by the company and affiliates, leadership said Wednesday. More...
Tuesday, May 10 – An antiques roadshow of sorts came to <![if !vml]>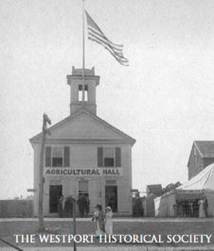 <![endif]>Westport's Macomber Community House on April 20th.
The Westport Woman's Club at their April meeting hosted guest speaker James A. Faria, who has 50 years' experience in the antiques field.
Inset: Alice Huff receives an appraisal for her vintage rolling pin from antique conservator, James Faria.
The guest antique furniture conservator has worked with George Considine, a known antiques dealer from the area. Faria has been doing early furniture conservation and appraisals. 
Members and guests were asked to bring in up to two of their treasured antiquities for an assessment, paying $1.50 for each appraisal.
Jim discussed the history of each article presented, gave the value, and then generously donated the monies from the roadshow to the Woman's Club Scholarship Fund.
Hostesses for the evening were Martha Sullivan and Wynne Tripp.
So how much is Alice's rolling pin worth?
You'll just have to ask her!
Tuesday, May 10 – Heads up Westporters - Mosquito Spraying will begin on June 1st.
Note: requests to spray larvicide standing water on residents' property for this season is done.
To make a request for mosquito spraying: If you are a resident of Bristol County, you can call 508. 8235253, fax 508.828.1868, or e-mail a spray request to RequestBristolMCP@comcast.net.
Requests are taken between the hours of 8:00 a.m. – 2:00 p.m. by <![if !vml]>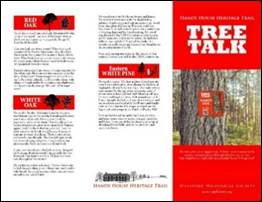 <![endif]>phone. All towns are treated once a week, with each town usually done on a specific day. If you are having an event and would like a special spray performed on a particular date, please submit your request 2-3 weeks in advance (this applies to both residents and town/city officials.) There is no charge for spraying.
Spraying is performed between the hours of 2:00 a.m. and sunrise. Spraying is done from the roadside - the ULV (Ultra Low Volume) aerosol will horizontally transport 300 feet.
Note: Try and get your neighbors involved. The more requests
For spraying particular street or neighborhood, the more effective will be the treatment.
You may also call the Board of Selectmen's Office at 508.636.1003 or email your request to pellandd@westport-ma.gov and asked to be put on the list.
Eastern Equine Encephalitis (EEE) positive mosquito findings in Westport during 2015 and in a swath through Southeastern Massachusetts. Testing has yet to be done in 2016. 
Click here for more information and learn how to protect yourself from EEE.
Saturday, May 7 - Police locate body of missing Little Compton man. Authorities in Little Compton have located the body of a man <![if !vml]>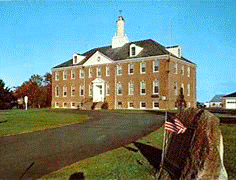 <![endif]>reported missing late last month.
Last weekend, volunteers and local authorities spent hours looking for 39-year-old Michael Godles, who was last seen April 26th in the backyard of his West Main Road home.
According to police, Godles' body was located in Little Compton this Saturday afternoon.
He was pronounced dead and his body was turned over to the Rhode Island State Medical Examiner's Office.
Police said they are assisting the medical examiner's office with the investigation.
Anyone with information about Godles' whereabouts during the last week should contact the Little Compton Police Department at 401.635.2311.
Godles' family has set up a GoFundMe.com page to help with his funeral costs. Click here to donate.
Saturday, May 7 - Westport man designs, builds electric motorcycle.
How do you like them apples!
UMass Dartmouth mechanical engineering major Dustin Roderigues of Westport spent winter break of his sophomore year in his garage designing and building an electric vehicle.
<![if !vml]>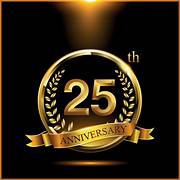 <![endif]>
Dustin Roderigues with his electric motorcycle | Submitted 
Now an intern at the university's Center for Innovation &
Entrepreneurship (CIE) in Fall River, Rodrigues is gaining real-world experience in manufacturing and machining while using the center's equipment and resources to upgrade his motorcycle design. He said he intends to launch an open-source electric vehicle company with the design.
"I have always been fascinated with the idea of creating something that you can get up and move on," he said. "At the CIE's prototyping shop, I'm gaining a wider experience and knowledge base regarding manufacturing and have become even more determined to put a professional touch on my motorcycle and grow a business around it."
Friday, May 6 – Local farmer speaks about the importance and benefits of farms in Westport. Last Tuesday, the town of Westport <![if !vml]>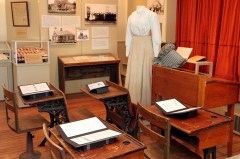 <![endif]>voted for Article 38 which empowers town officials with the guidance and structural by-law framework they need to make sound decisions and to support innovation and growth in our dynamic farming community.
To further help people understand the significance of the passage of Article 38, Bob Russell of Westport Rivers Vineyard and Winery offered his thoughts regarding the importance and benefits to local farms.
Read what Bob Russell has to say...
Wednesday, May 4 - Raises for all! An anemic town meeting turnout (276) took exactly four hours to appropriate a record budget of over $35 million, give 2% raises to all town employees, ratify the firefighters contract, appropriate $8 million for a new police station, pay all bills, appropriate a capital spending request of almost $800,000, and dispatch 41 articles, most unanimously and with little discussion.
And most importantly, and with a lot of discussion the Vineyard's summer concert series will continue as voters sided with amending Westport's agricultural bylaw to include state-defined language that supports agri-tourism and agri-entertainment.
More past headline news continues below.