Friday, February 12, 2016
Click here for today's event listings in and around Westport, MA!
Click here for upcoming theater and arts listings!
Updated Saturday, June 27, 2015
02/12/2016 – Extreme cold incoming. Valentine's Day <![if !vml]>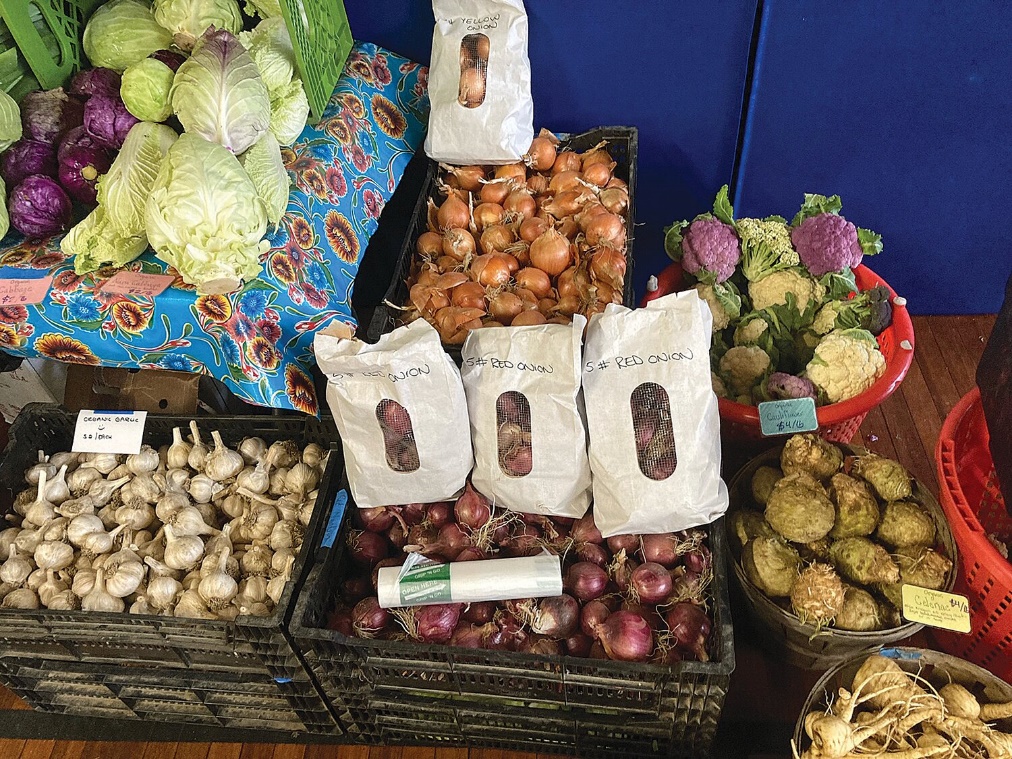 <![endif]>arctic air outbreak to bring seriously frigid conditions, well below zero with wind chill, to Westport. But 10-day forecast then calls for temperatures up to 49 degrees. Are the single digit temperatures on Sunday winter's last gasp? Maybe, maybe...
02/12/2016 – First PCBs, now manganese? A $20,000 water filtration system fails to remove the contaminant manganese in Westport primary school. School authorities are using bottled water for all purposes, including cooking, at the Macomber Primary School after a contaminant was discovered during testing.
Michael Duarte, the district's maintenance director, informed the School Committee at its last meeting that the school's filtration system has not stripped the water line of the contaminant manganese. He said the problem arose only a few weeks ago. More...
02/12/2016 – Are higher natural gas prices in Westport's future? Local home owners who heat by natural gas could be adversely affected by the U.S Department of Energy's recently permitting gas exports out of New England to Canada, and then Europe.
Permission for natural gas exports alarms opponents of LNG expansion in Acushnet. More.
Gas supplier Eversource (in the Access Northeast project) plans for hefty storage tanks in Acushnet was being viewed by locals as the utility increasing gas supplies, thereby stabilizing line pressure which has been a problem in Westport. But the plan may bring an unwelcome friend, - higher gas prices. More...
<![if !vml]>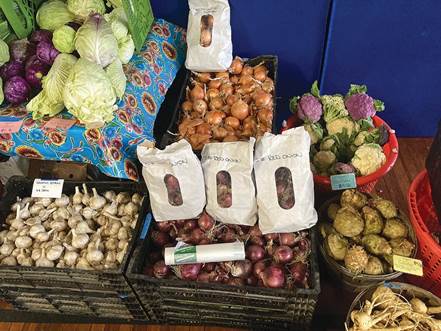 <![endif]>
Above: rendering of two huge, gas storage tanks in Acushnet.
02/12/2016 – Photo of the Week. These three lovely ladies are enjoying English Tea, a savory or two and good company at yesterday's St. Valentine's Day Tea at Partners Village Store and Kitchen, Westport's popular social spot. Be My Valentine?
<![if !vml]>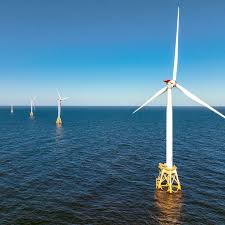 <![endif]>
Photo | EverythingWestport.com
02/11/2016 – No cost, no hassle, no problem! Got shattered trees and busted tree limbs on your property? No problem says John Colletti, Board of Health Chairman at last night's Selectmen's meeting. Bring 'em on down to the Transfer Station/Recycling Center where for the next 30 days they are taking them in at no cost and no hassle to residents.
Brush and branches are not usually accepted by the Recycling Center, but the Board of Health is making an exception due to snowstorm 'Lexi's' damaging wet snow triggering massive tree carnage throughout the town.
<![if !vml]>
<![endif]>
Above: This branch across Main Road at The Point is an example of the scores of damaged trees triggered at the height of snowstorm 'Lexi.'
02/11/2016 – Wastewater bylaw waiver struck down by state's highest court. A recent court ruling against a Stow, MA affordable housing development may have big consequences for future Westport affordable housing and non-profit development in a town with no town water... more.
02/10/2016 – The rematch of David and Goliath with speaker Cukie Macomber. A tale of arrogance and high seas duplicity.
"Westport nonagenarian and raconteur, Carleton "Cukie" Macomber took his audience back to a major 1971 confrontation between a local Westport lobstering company and the great Soviet Union, a tale based on his personal experience. One of Westport's great historical sagas.
<![if !vml]>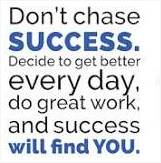 <![endif]>
Above: 1971 press photo of a passing Russian trawler entangling itself in the Wily Fox's lobster gear, and laughing, waving and yelling "Good fishing!." However, Westport got the last laugh.
02/09/2016 – Snowstorm 'Mars' swings and misses. Westport gets 3 to 4 inches; predictions were as high as 8-12.
Highway department's upgraded trucks, plows, sanders make quick work of clearing roads.
These nor'easters are getting a little tiring, don't ya think?
"We're very well prepared," road crew chief Chris Gonsalves said. "Our three new trucks and plows put us in great shape to take on these big storms."
Not to mention "sandzilla," the innovative, monstrous homemade sander that makes short work of icy roads.
The town's highway department has also done a yeoman's job of keeping the remaining, older plows repaired and re-edged, and ready for use.
<![if !vml]>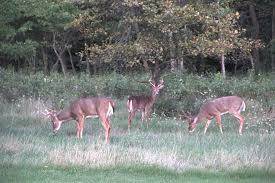 <![endif]>
Above: an upgraded fleet of new equipment makes short work of clearing Westport roads. Photo | EverythingWestport.com
<![if !vml]>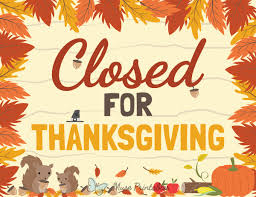 <![endif]>
Above: Highway Surveyor Chris Gonsalves and the department's new clerk/dispatcher, Apryl Oliveira showing off their new truck just purchased with state aid funding. Apryl replaced the retiring Sue Maynard in January of this year. Photo | EverythingWestport.com
02/08/2016 - WAHTF announces qualified applicant for HOPP grant.
The Westport Affordable Housing Trust Fund (WAHTF) has announced the qualification of an applicant for a second round of first-time homebuyer grants through its Housing Opportunity Purchase Program (HOPP).
The program makes grants of up to $125,000 available to income and asset qualified households for the purpose of "buying down" the selling price of existing market rate housing in Westport. More...
02/08/2016 9:00 a.m. – 'Mars' on the horizon! Winter storm warning in effect until 6:00 p.m. this evening!
Nor'easter Mars I forecast to dump 3-6 inches today through this evening. Westport <![if !vml]>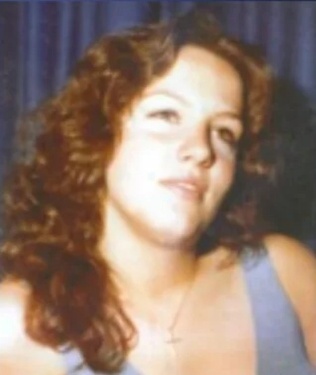 <![endif]>Town Offices to close at noon; many departments may close earlier; call before visiting them. All schools, Council on Aging, and the Free Public Library are closed. Transfer station/recycling center is now closed.
One accident already reported - a car slid into a telephone pole in front of the police station on Main Road around 9:05 a.m.
Even though there isn't much accumulation as of 9:00 a.m., the roads are slick and traveling conditions are treacherous for the unwary driver.
3 to 5 inches accumulation today; less than an inch tonight. N winds 23 mph.
Buzzards Bay: NE winds 25 to 30 KT, becoming N 20 to 25 KT this afternoon. Gusts up to 50 KT. Seas 4 to 7 FT. Snow. Visibility 1 nautical mile or less.
02/07/2016 – WHS's latest lecture offered real look at slavery in Westport through the centuries. Marjory O'Toole said the Westport boy was arrested soon after Howard's robbery and murder, and confessed to helping a white boy dispose of the body after the other had done the crime. Police said Cuffe later admitted to committing the murder himself, and he was speedily convicted of the crime in a New Bedford courthouse at a trial deemed as much "a spectacle" as the famed Lizzy Borden case.
<![if !vml]>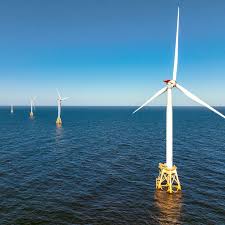 <![endif]>
But did he really commit the murder; or was he framed by racist police?
Little Compton's Marjory O'Toole took her audience last Thursday on a fascinating if not disturbing tour of slavery in Westport and Little Compton.
The Westport Historical Society's Winter History Forum continues with this informal historic discussion on slavery in Westport and Little Compton.  More...
- - - - - - - - - - - - - - - - - - -
Click here to read about the intensive historic research effort by O'Toole leading up to this thought-provoking lecture.
02/06/2016 – Downed lines canceled some Westport school buses; parents had to pick up some students. Some students had to be picked up by their parents Friday afternoon after five Westport Community School buses were cancelled due to fallen power lines on their routes.
"We did have some downed wires in town and some students were kept at our extended day program until parents could pick them up," said Superintendent of Schools Ann Marie Dargon in an email. More...
02/05/2016 – 'Lexi' not a blockbuster storm, but not too shabby either. Wet, weighty snow in Westport slowed traffic, downed a buckboard full of large tree branches, triggering power outages and creating extremely dangerous conditions for motorists and children returning home from school.
Tree branches overburdened with wet snow fell on roads, utility lines and homes, causing damage and leaving scores of homes and businesses without electricity.
Icy conditions to come tonight?
Thursday night's rain coupled with Friday's harsh snowstorm also promises flooding to come in low-lying areas as warming temperatures on Saturday and Sunday encourage rapid snow melt.
Warning: heavy snow will continue to bring down branches and large tree limbs over the next day or so. If you're out in the yard working, beware falling ice and tree branches!
Beauty and the Beast.
<![if !vml]>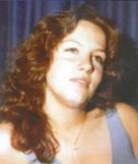 <![endif]>
Above: This huge tree limb fell on Gifford Road utility lines, causing a massive power outage when utility companies shut off the power to allow for the safe removal of the limb. Police cars cordoned off the area for hours. Photos| EverythingWestport.com
But there was a little beauty in this beastly snow storm named Lexi.
<![if !vml]>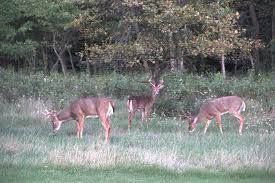 <![endif]>
Above: The wind-driven snow painted a Currier and Ives portrait of the Santos farm on Main Road.
What a weird winter, that which has befallen Westport.
02/03/2016 – The Westport River Watershed Alliance (WRWA) will appear before the Zoning Board of Appeals this evening to request a "finding under Westport Zoning Bylaw Section 4.1.3 (Alteration) that permitting the proposed addition to the structure "such alteration shall not be substantially more detrimental than the existing non-conforming use to the neighborhood."
The building in question was previously a storage facility located at the Head of Westport, and sold recently sold to the WRWA with the purpose of turning it into their new headquarters.
But a large coalition of Head neighbors are concerned over increased traffic, parking congestion and safety issues that could challenge the granting of a variance to allow the environmental group to move forward.
<![if !vml]>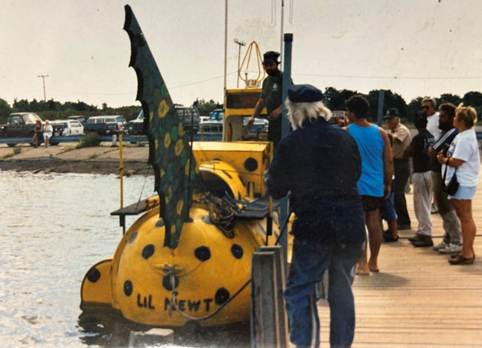 <![endif]>
Above: Gaye Gillespie of the WRWA studies landscaping drawings proposed for the Head Landing by a Drift Road abutter at the January 4t meeting.
A neighborhood caucus was called on January 4th at the Westport Public Library by concerned Head residents that was also attended by members of the Westport Landing Commission and WRWA executive officers.
The abutters to the Head Landing talked about the long-term impact to the historic area which for more than a century was the industrial hub of 1800s Westport.
The 21st century has brought new commercial and recreational activities to the Head, and all the traffic that came with it, that was unforeseen by the town fathers when they created the Head Landing in 1848 under a state mandate. 
The public is invited to attend tonight's ZBA meeting which begins at 7:00 p.m. on the second floor of the Town Hall in the Selectmen's meeting room.
02/03/2016 – No water, no problem! The Westport flooding problem at the Route 88 southbound ramp from Route 6 East appears to be improving, according to the state Department of Transportation.
Also, there are no plans to raise the elevation of the stretch — a prospect that has drawn some environmental concerns.
State DOT spokeswoman Amanda Skahan said work began in December and monitoring after a recent rainstorm showed a decline in some of the water buildup that has drawn safety concerns from selectmen and members of the Water Resources Committee. More...
02/02/2016 – Groundhog Day. Pennsylvania's Punxsutawney Phil 'predicts' early spring!
AP has reported that the handlers of Pennsylvania's most famous groundhog, Punxsutawney <![if !vml]>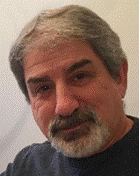 <![endif]>Phil, said the furry rodent failed to see his shadow at dawn today, meaning he "predicted" an early spring.
"Is this current warm weather more than a trend? Per chance this winter has come to an end? There is no shadow to be cast, an early Spring is my forecast!," read Jeff Lundy, vice president of the Inner Circle of The Punxsutawney Groundhog Club.
Since 1887 Phil has forecast a long winter 102 times, and an early spring 17 times.
But since 1988, the groundhog was "right" only 13 times and "wrong" 15 times. In other words, a coin toss might be more accurate.
But it's hard to find much affection for a hard, cold coin, when you can instead adore a lovable, furry, cute little groundhog that's predicting an early spring!
Punxsutawney was named after King Phillip, prior to that he was called Br'er Groundhog! More...
02/02/2016 – Westport Selectmen and the school board have agreed on a memorandum of understanding for the middle school building which was transferred to the town in December.
The town will assume costs and responsibilities of the building, grounds, maintenance and custodial work of the interior, heating and energy costs, ongoing toxic testing of the building, which last September closed down to educational purposes due to the presence of the carcinogen PCB.
<![if !vml]>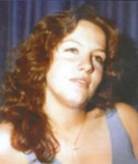 <![endif]>
Photo | EverythingWestport.com
The school district will pay a staff member $1,000 per month to remotely monitor the HVAC system within the building, including a daily walk-through to ensure that there are no building issues. More...
02/01/2016 – New Westport slaughterhouse, meat market could open in the fall. Farmers will begin cutting trees and tearing up brush on a parcel on Route 6 that should be a slaughterhouse and meat market by the end of the year.
"The lack of a local facility cuts into farm profits and requires farmers to reserve time in the facility a year in advance, reducing their flexibility.
State Rep. Paul Schmid, cattle farmer
<![if !vml]>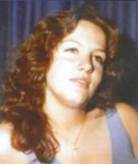 <![endif]>
Above: the location of the proposed new Westport slaughterhouse on Route 6, State Road, next  to and directly to the east of the new Mid-City Steel building. Westport was home to six slaughterhouses in early 1940s, with the current location of Mid-City Scrap once being a meat packing plant. Photo | EverythingWestport.com
The Southeastern Massachusetts Livestock Association, or SEMALA, completed its purchase of a 10-acre parcel of land next to Mid-City Steel.
"Our objective now is to do winter work, land-clearing mostly, so that when spring comes we can get started without delay," said Andy Burnes, a Dartmouth farmer who is president of SEMALA. More...
01/31/2016 – Nor'easter Jonas put a damper on the recent WLCT 'Meet Your Local Farmer' event. <![if !vml]>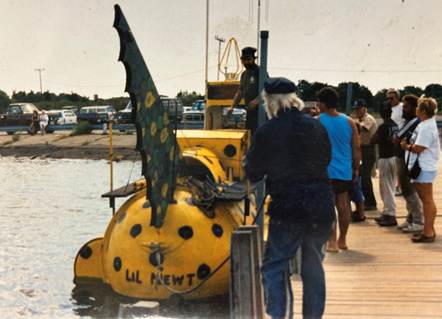 <![endif]>But in spite of adverse weather conditions, over forty community members gathered last Saturday afternoon at the Westport Grange to meet local farmers at the Westport Land Conservation Trust's (WLCT) third annual Meet Your Local Farmer event.
Participating farms included: Silk Tree Farm, Hana's Honey, Skinny Dip Farm, Ivory Silo Farm, Peets Farm, Cluck and Trowel, Buzzards Bay Brewing, and Healthy Futures Farm.
Inset: Hannah Wolbach of Skinny
Dip Farm talks up her farm with an attendee.
Due to weather conditions, WLCT's 'Leasing Land to Local Farmers' forum has been rescheduled to February 4th at 6:00 p.m. at the Westport Town Farm. During the forum, plans for a small scale farm lease to help WLCT reclaim 10 acres of former agricultural land at the Headwaters Conservation Area will be discussed.
Livestock grazing on conservation lands may be off to a shaky start. Abutters concerns are paramount says WLCT Director Ryann Mann.
Mann did hold an impromptu meeting for community members who arrived to attend the forum last Saturday. During this meeting, Mr. Mann met with abutters to the Headwaters Conservation Area and mentioned that WLCT has withdrawn plans for a user agreement which would have brought 8 to 12 heritage breed pigs to graze at the site of the upland meadow restoration on the Herb Hadfield Conservation Area this summer.
<![if !vml]>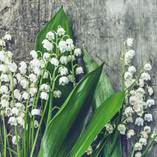 <![endif]>
Above: North Dartmouth's Peets Farm owner, Scott Peet states his case to abutters for chickens and sheep on the Headwaters Conservation Land off Blossom Street in North Westport. However, a piggery is out of the question, Mann said. WLCT Executive Director Ryann Mann looks on.
Photo | EverythingWestport.com
01/31/2016 – Westport Fire Department back to full strength. For the first time in nearly two years, the Fire Department will have a full roster of 23 firefighters.
Call firefighters Michael Texeira and Robert Greene have become full-time firefighters for the town, according to Deputy Fire Chief Allen Manley Jr.
Texeira has served as a Westport call firefighter for six years. His father Stephen also was on the department. A 2003 graduate of Westport High School, Texeira is a lifelong town resident. More...
01/30/2016 – Sacha Sullivan seeks Landing Commission seat. Head of Westport resident, Alexandra "Sacha" Sullivan has announced her candidacy for the one, three-year seat up for grabs on the Westport Landing Commission.
Stating she wants to represent the issues facing river <![if !vml]>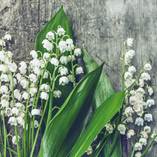 <![endif]>access/ landings, history, architecture and community involvement for these vital areas, Sullivan is seeking to offer insight to the board through a different set of eyes.
"My parents bought a farmhouse in Westport over sixty years ago, Sullivan said in her candidate's statement. "All our summers were spent here when I was a child. Westport is dear to me and holds many family memories."
"My husband, Quentin, and I bought a house at the Head in 2001. It took two years for us to bring the house back from a near death. We finally moved into our house in 2003 and have lived here full time since."
Sullivan said much has changed since her childhood in Westport but so has the past 13 years living at the Head. Some for the better and some not.
"Traffic and parking at the Head Landing, and other Westport Landings, has become a safety and environmental balance that needs oversight and careful planning."
As a Head resident she believes she can contribute to these issues by applying local knowledge and a concern for the safety of Head of Westport visitors.
The Town of Westport is unique and many are concerned about its growth plans for the future. "I want to represent those concerns on the Landing Commission. Please consider voting for me, Sacha Sullivan, for Landing Commissioner." More...
01/30/2016 – Is Lucy Tabit the new Josephine Fernandez of the beekeepers' world?
In 1960 Josephine and Gilbert Fernandez began to focus the world's attention to the dangers of the pesticide DDT that threatened the very existence of the Osprey in the Westport watershed.
DDT was eventually banned in the United States in 1973 - decades after its effects on birdlife were beginning to emerge but were sidestepped by agri-business, pesticide manufacturers, and government agencies.
Tabit, a Westport beekeeper, is on a mission to raise awareness and to save local honeybee colonies from what she strongly suspects are the effects of Neonicotinoids, a class of neuro-active insecticides chemically similar to nicotine.
In the 1980s Shell and in the 1990s Bayer started work on their development. Compared to organophosphate and carbamate insecticides, neonicotinoids cause less toxicity in birds and mammals than insects.
But now suspicion falls on neonicotinoids as a major cause of collapsing honeybee colonies across the nation. Click here to see why.
<![if !vml]>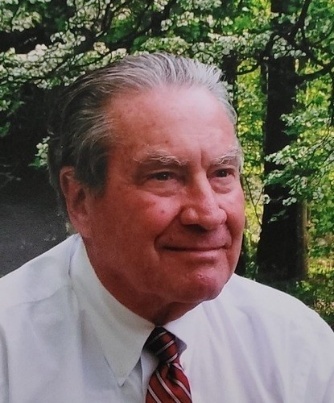 <![endif]>
Above: Lucy Tabit takes her audience through the history and significance of honeybees in ancient cultures.
It's no mystery that honeybees are a major source of pollination for large southcoast crops like apples and cranberries, prompting State Representative Paul Schmid to remark that "we rely on pollinators for one out of every three mouthfuls we eat."
In late July, 2015 Rep. Schmid, as Chairman of the Joint Committee on the Environment, Natural Resources and Agriculture, chaired a hearing into the phenomenon of honey bee colony collapse disorder, leading him to say, "This is a very thorny subject. Cranberries are the largest agricultural crop in Massachusetts and without bees you don't get cranberries," he said.
But Ms. Tabit observed that local beekeepers were excluded from participating at the hearing, and that greater regulations were imposed on amateur beekeepers.
Spotlight on honeybees as pollinators.
In the late 1990s neonicotinoids came under increasing scrutiny over their environmental impacts.
Their use was linked in a range of studies to adverse ecological effects, including honey-bee colony collapse disorder (CCD) and loss of birds due to a reduction in insect populations. In 2013, the European Union and a few non EU countries restricted the use of certain neonicotinoids.
And like Fernandez before her, Westport beekeeper Tabit is on a mission to shine a spotlight on the declining bee colonies in Westport; but her pleas to reduce or change the use of neonicotinoids for the most part are falling on deaf ears, emphasized by the federal government's reluctance to take on the issue, deferring instead the issue to the state level.
Tabit spoke last night to a crowd of 35 people at the Westport Public Library about the history and evolution of beekeeping and the importance of pollination to the world's crops.
"This past year, Massachusetts beekeepers lost more than of 46 percent of their hives, on average. This is higher than the 2014-2015 national average, which was the second highest loss recorded to date," Tabit told her audience.
Are state regulatory bodies excluding beekeepers? Regulations and policies to protect the health of the honeybee population in the state have not been evaluated in decades, according to the Farm Bureau Federation.
The Farm Bureau Federation is pushing a bill (H 731), filed by Rep. Keiko Orrall (R-Lakeville) that would create an advisory committee of beekeepers, scientists, and farmers to evaluate state efforts around protecting honey bees and to suggest changes and updates.
Tabit told her audience that as of today no beekeepers have been asked for their input.
More later with photos.  http://wwlp.com/2015/03/31/farmers-push-legislative-priorities-on-beacon-hill/
01/30/2016 – EPA finally admits what has been killing bees for decades.
In a report released this week, the federal government has finally admitted neonicotinoids are to blame for the catastrophic bee deaths that have occurred over the last several years. The findings are part of the first scientific risk assessment to be done on the controversial insecticides and their effect on bee colonies.
<![if !vml]>

<![endif]>
Above: Honeybee kills like the one pictured above have been experienced by Westport beekeeper, Lucy Tabit for the last several years.
The report confirms what environmentalists and beekeepers have implored for years: neonicotinoids weaken, disorient and kill honeybees. The analysis emphatically highlights imidacloprid as particularly harmful.
<![if !vml]>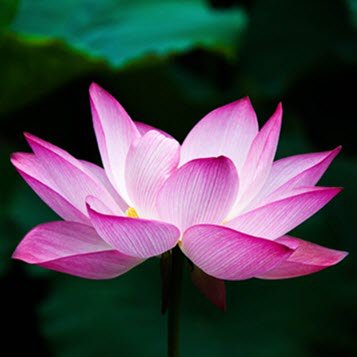 <![endif]>
01/30/2016 – Hawthorn Country club closed, again! The financially troubled nine-hole Dartmouth golf course known for its "mountain goat" layout and rock hard greens may finally meet the fate of hundreds of golf course across the country - plowed under for home development.
It's no secret that Hawthorn has struggled through its 50 year history, better known for its banquet facilities than golf, and being forced in the past to sell off nine holes of the 18-hole layout.
More courses, fewer golfers.
Golf course development has steadily increased over the last few decades. However, the number of active golfers has remained stubbornly the same. And a troubled economy has reduced membership and play at all courses in the area.
Sold several times in its history, Hawthorne was last purchased by Kevin Santos for $2.5 million at a bank auction in December 2011, caused by the death of the former owner and the lack of funds to continue operation.
Allendale Golf Course and New Bedford's municipality-run Whaling City Golf Course are now the only two remaining courses left in the Fall River/New Bedford corridor that are open to the public.
Read about more area golf news in our Golf Section.
<![if !vml]>

<![endif]>01/29/2016 – Shana M. Shufelt throws her hat into the ring, joining the race for Westport Selectman.
The five-year veteran of the Westport Finance Committee cites her desire to encourage civility to the sometimes contentious board.
Westport resident Shana M. Shufelt has announced her intention to run for Westport selectman. Her first run for an elected position, Shufelt went for the top job, citing her corporate management experience and deep involvement in the town's financial structure. More...
01/29/2016 – State Rep Paul Schmid hosts briefing on green budget initiatives. The FY17 budget season kicked off today with the release of Governor Charlie Baker's recommendations.  The FY17 budget will go in effect on July 1, 2016.
State Representative Paul A. Schmid (D-Westport) and Senator Anne M. Gobi (D-Spencer), co-chairs of the Joint Committee on the Environment, Natural Resources, and Agriculture joined together with the Environmental League of Massachusetts and various environmental advocates at the State House to promote a "green budget" initiative for the Fiscal Year 2017 budget cycle.
"Throughout the South Coast and the entirety of Massachusetts, we are blessed with beautiful beaches, parks, and forests that make our landscape unique and distinct from other parts of the country," said Schmid.  "Without adequate funding, our land cannot be maintained and managed the way it requires.  Our environmental state agencies do the work that allows us to stand out as a leader in environmental conservation." More...
01/27/2016 – Newport Buzz reports that "Rhode Island ranked worst state to retire in the United States." Visit WalletHub to see the full survey.
<![if !vml]>

<![endif]>So let's tally it up. In the last few months: Providence was ranked 5th worst place to find a job for 2016; Rhode Island was ranked 4th worst run state in the country and 9th worst state for entrepreneurs.
Hey, real estate taxes, sales taxes, and retirement home prices in Westport are very affordable. Just sayin'!
01/27/2016 – New editions! Local non-profit organizations' newsletters now on-line. Click here to read just released newsletters from WRWA, WHS, Westport Public Library, Council on Aging and others.
01/25/2016 - The welding wizardry of Quentin Lord! Sorry HASBRO, but this is not the TransformerTM rescue bot, Optimus Prime.
Truth is this is a monster truck sander built by Highway Department employee and welding wizard Quentin Lord.
The six-bucket sander is comprised of a 10-wheeler army surplus tractor obtained from the Westport Police Department, two normal size sander bodies welded together coupled with a height extension of an additional foot and a half that increases sand capacity from a normal 2 buckets of sand from a frontend loader to a whopping six buckets.
"We can keep this sander on the road three times longer, requiring fewer trips back to the sand barn," Lord said.
"We added a plow mount to the truck that gives us another heavy duty snowplow to help out in big snow storms, like the one coming on Saturday (Jonas,)" Lord said.
<![if !vml]>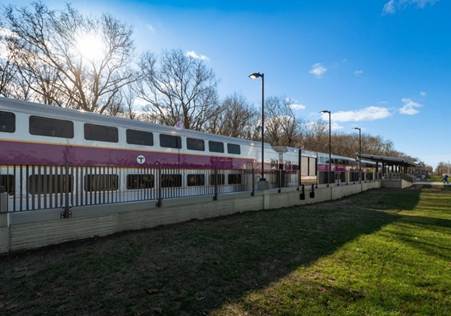 <![endif]>
Above: Highway Department employee Quentin Lord points to the "surgical scar" from welding two sander bodies together to create a "super sander!"
01/24/2016 9:30 a.m. – Nor'easter Jonas was bigger than the blizzard of '96, say the weathermen.
Westport escapes storm's fury.
Jonas buried New York, Baltimore and DC areas with a record up to three feet of snow; this phenomenon is a first.
But the town known for its river and stunning seacoast escaped the full fury of the record-breaking monster blizzard when Jonas slipped a little south of Westport.
The route 88 corridor received accumulations of 4 – 6 inches with lots of drifting. No storm surge to speak of and no coastal flooding reported so far.
So grab a cup of coffee, then head out the door with shovel in hand to cleanup what could have been 18 inches but turned out to be only a third of that prediction.
<![if !vml]>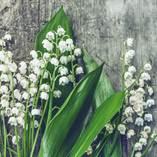 <![endif]>
Click here to view video.
Snow gets vertical on West Beach Road, Saturday, 4:00 p.m.
video | EverythingWestport.com
Blizzard Jonas slams Westport!
Brutal winds, treacherous conditions.
01/23/2016 6:00 p.m. – Update! Westport hunkers down to wait out dangerous winter storm. Nor'easter Jonas barreled into Westport with brutal winds, and blizzard conditions with rapid snow accumulations that will continue until midnight or 1:00 a.m. Sunday morning.
Westport shut down around 4:30 p.m. today with all town offices, public facilities, retail stores, commercial institutions, restaurants and nighttime happenings grinding to a halt.
Winter storm warning until 7:00 a.m. Sunday.
The National Weather Service has issued a blizzard warning and coastal flood watch until 1:00 a.m., and a wind advisory until 10:00 a.m. Sunday.
Heavy snow will continue to midnight, possibly 1:00 a.m. Sunday. Snow accumulation may top out at 6 – 14 inches. Temperatures with a high of 34 today and Sunday with a low tonight of 24 degrees.
<![if !vml]>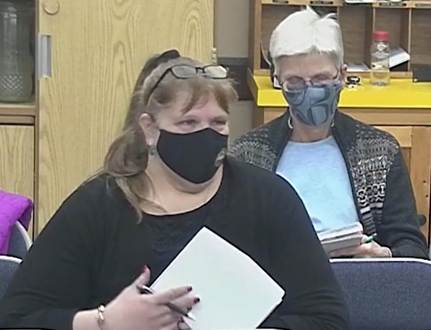 <![endif]>
Above: NOAA forecast for snow accumulation through Saturday 1:00 p.m.
On the coast there is a storm warning in effect through late tonight; NE winds to reach 25 to 30 knots with gusts up to 45 knots.
Seas in Buzzards Bay will build 3 to 5 feet Saturday afternoon, diminishing to around 2 feet Sunday night. Shifting N winds 20 to 25 knots on Sunday will weaken to 5 to 10 knots by Sunday night.
The large full-moon tide will coincide with strong winds, snowfall, and a moderate 2-5 foot storm surge this weekend, leading to the possibility of coastal flooding across the southcoast.
Because of wind direction, little damage is expected to East Beach Road and only minor beach erosion, if any, to local coastal shorelines.
But much remains to be seen as nor'easters are unpredictable.
<![if !vml]>

<![endif]>
Above: Westport Town Hall at 4:30 p.m. at the height of nor'easter Jonas. photo | EverythingWestport.com
01/22/2016 – Westport Rivers Vineyard and Winery entered a new chapter a few years ago when they changed their marketing strategy from low-margin distributers to a more profitable philosophy of selling their award-wining wines through their own company store, farmers' markets and sponsoring special events like their wildly successful Sunset Music Series that has been emulated by local competition.
Now, after 30 years of continuous operation, the company's very existence is threatened by an irate abutter who is suing both the company and the Town of Westport. More...
Westport Rivers Vineyard and Winery will celebrate its 30th year this summer.
The original farm, with 88 acres, has grown to 400 total acres with 80 acres planted in grape vines — about 80,000 vines in all. The farm grows 200 tons of grapes a year, producing 7,000 cases of wine and selling 6,000 to 7,000 gallons of grape juice to other wine makers. More...
01/20/2016 – 20th annual marathon reading of Moby Dick draws great crowd, special guest speaker. "Call me Ishmael," the famous opening line in Herman Melville's literary masterpiece Moby Dick kicked off the marathon that, according to the museum's Director of Education and Science, Robert Rocha, is the world's best known 'readathon.'
Having sat through two of them this writer couldn't agree more.
It is a nonstop reading commemorating the anniversary of the departure of the ship "Acushnet" from the whaling port of New Bedford with 21-year-old Herman Melville aboard.
Nate Philbrick, author of In the Heart of the Sea - a nonfiction book (and now a movie starring Chris Hemsworth) about the sinking of the American whaling ship Essex in 1820 that inspired the novel Moby-Dick was the special guest speaker who uttered the celebrated first three words on Saturday noon, January 9th, kicking off the 25-hour Moby-Dick reading marathon.
<![if !vml]>

<![endif]>
Above: Anthony and Holly from Newton share an iPod for the reading. Attendees read along from dog-eared paperbacks, hardbound copies, iPads, iPods, tablets of all manner and size and laptops.
Photos | EverythingWestport.com
More than 30 participants stayed the entire 25 hours, earning recognition and awards for doing so.
What started with just "a couple of die-hards and some grog," according to museum president and CEO James Russell, has grown into a four-day event that culminates in a cover-to-cover, 25-hour reading of the book aloud by about 150 volunteers. Hundreds attended the live event, and over 6600 more watched a live stream from 25 countries.
There were 180 back-up readers in case someone dropped out.
The event has become so popular that this year's reading spots were snapped up within an hour of the announcement.
New for this year was a four-hour reading of a Portuguese adaptation of "Moby-Dick," and a two-hour children's version, read by kids ages 8 to 12.
And the vicious rain and windstorm that lashed and tormented the museum's windows Sunday morning provided a melodramatic backdrop to the sinking of the doomed whaler Pequod.
<![if !vml]>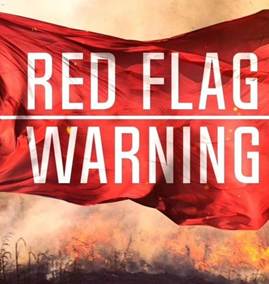 <![endif]>
Above: hundreds attended the 20th annual live reading of Moby Dick.
01/20/2016 – 3000 beekeepers submit framework for Mass official Pollinator Protection Plan. Joining the voices raising awareness of declining pollinators is Deborah Weaver, Executive director, Westport River Watershed Alliance in this Letter to the Editor.
"Massachusetts beekeepers lost over 46 percent of
their hives, which is too high to be sustainable."
- Deborah Weaver.
"The Westport River Watershed Alliance urges Massachusetts legislators to lead our nation in protecting our food supply, agricultural economy and environment by adopting the Eight County President's Beekeeper's Pollinator Protection Plan Framework created and supported by more than 3,000 Massachusetts beekeepers and support and pass H.655 – An Act protecting Massachusetts pollinators," Weaver writes. More...
01/20/2016 – Weed in Westport is more than just a pipe dream! In as many weeks, two newly-formed enterprises have petitioned Westport Selectmen for "Letters of Non-Opposition" to locating Medical Marijuana cultivation and dispensary facilities within the Route 6/Route 177 business-zoned corridor. Why now, why so many, and why Westport?
They're betting on the come.  More...
The answer lies with the strong possibility that a state-wide ballot question this November to legalize the sale of recreational marijuana in Massachusetts may pass and the bay state would join five other states that allow and control the sale of recreational marijuana. 
All this could spell trouble for Bristol County that was designated two weeks ago as a High Intensity Drug Trafficking Area, enabling the troubled area to receive additional funding to combat opioid addition. More...
Massachusetts senate committee tours Colorado.
Westport's State Senator Michael Rodrigues was part of a recent seven-member Special Committee on Marijuana on a four-day, fact-finding trip to the Centennial State where they met with government officials, toured growing farms, and visited retail shops to study the state's experience with legalization.
What they learned was sobering.
"Highly potent edible forms of marijuana make up nearly half the legalized market in Colorado and have had dangerous consequences for adults and children," according to Sen. Jason Lewis who led the junket that returned last week from the research trip.
"Legal marijuana would create many challenges in Massachusetts." More...
<![if !vml]>
<![endif]>
Above: Sen. Michael Rodrigues posted this photo on Twitter from a store in Colorado selling marijuana during a trip taken by a Senate committee exploring the potential legalization of recreation marijuana.
01/16/2016 – Westport men cited. Casting caution to the wind, two men who ignored basic boating safety rules, including not wearing personal floatation devices (PFDs), came inches from drowning in a frigid, choppy Westport harbor.
On Monday, January 11th Selectmen recognized the heroic efforts of three Westport men who saved them from certain death.
<![if !vml]>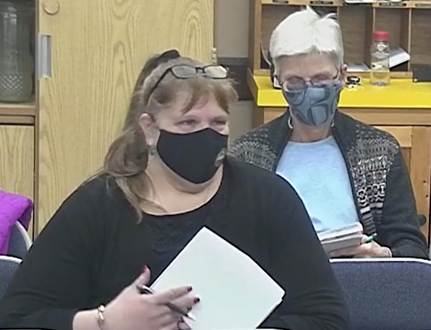 <![endif]>
The second floor meeting room was full of friends and family who came to witness Selectmen's recognition of three Westport heroes who saved the lives of two careless boaters who almost lost their lives in a freak boating accident in Westport Harbor. Click here to read article below.
Assistant Harbormaster Jonathon Paull, former selectman John A. Taylor, Jr. and fisherman Michael R. Emond were presented citations by the Westport Selectmen for bravery and quick action in saving the lives of two men on Saturday, December 6th.
<![if !vml]>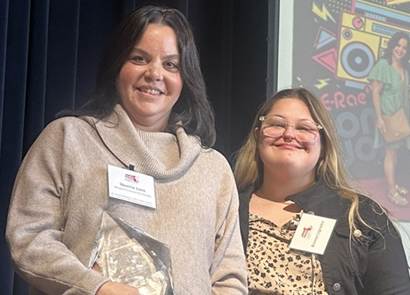 <![endif]>
Above from the left: Selectmen Steve Ouellette and Craig Dutra, fisherman Michael R. Emond, former selectman John A. Taylor, Jr., Assistant Harbormaster Jonathan Paull, and Selectmen Richard Spirlet and Tony Vieira. Photos | EverythingWestport.com
01/16/2016 – No parking please! Requests by abutters for parking restrictions on Russell and Oakland Streets were granted by Selectmen last week after recommendations for such were made by the town's safety departments.
Neighbors feared that used car lot expansion plans for Carvalho's Bargain Motors on State Road (Route 6) would promote customer parking on the two narrow side streets that would hinder abutter access to their properties, and would make more precarious the already dangerous angular turn onto Russell Street from Sate Road that causes cars navigating the turn to dramatically slow down before turning.
Carvalho's Bargain Motors appeared before Selectmen last December 14th requesting addition parking spaces for used cars after they acquired a vacant lot on the corner of Russell Street and State Road.
<![if !vml]>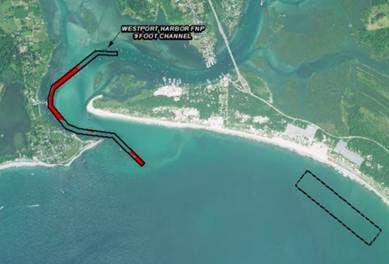 <![endif]>
Above: Complaints from abutters led to parking bans on Russell and Oakland Streets. This man was concerned his large motor home couldn't navigate Russell Street if side-street parking was permitted next to the expanded used sales car lot.
<![if !vml]>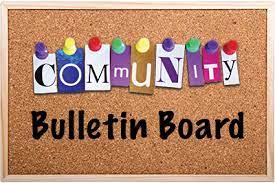 <![endif]>01/16/2016 – And the Town Administrator's report last week included a long overdue letter from MassDOT regarding a meeting with Westport authorities over repairs to Hix Bridge.
The letter simply stated that the State would take responsibility for repair of the deteriorating support columns, but gave no details on what the repairs would be or even when said repair would begin. OK........  
01/16/2016 – Tell it to the Zoning Board of Appeals, Selectmen told Rob Camara at last week's Selectmen's meeting when the new owner of Joel's Garage requested a Class II license to sell up to 10 used cars at the Adamsville Road service garage now known as Rob's Auto Care.
Planning Board Chairman, Jim Whitin strongly objected to the request saying it was a non-conforming use of the property as the business never had a Class II license, and the garage is in a residential zone as defined by Westport's 1977 revised zoning rules.
The garage was originally built in 1970.
Camara had voluntarily revised his existing parking down to 62 vehicles from 75 to help his cause, and has cleaned up the property with the used cars to be parked up front and all vehicles for repair would be parked at the rear of the property.
The service station also will no longer sell gasoline, only providing diesel fuel to the general public.
<![if !vml]>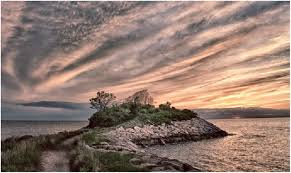 <![endif]>
Above: Rob Camara at his new location on 500 Adamsville Road, Westport. photo | EverythingWestport.com
Camara previously ran Rob's Auto Care for the past six years in Little Compton, but moved to the larger Adamsville Road facility this year, saying "We've outgrown our current location and Joal's is a much larger facility with more garage space and specifically more parking."
After listening to Camara's request Selectmen referred him to the Zoning Board of Appeals. Story will be updated later.
<![if !vml]>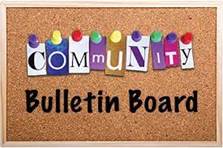 <![endif]>01/19/2016 – Westport beekeeper expresses alarm, urges action.
Letter to the editor:
During the holiday season we celebrate harvest gifts from nature, from pumpkins to apples to cranberries. There are growing signs of trouble that the winged workers who not only pollinate our food supply but are essential to our ecosystems, are in trouble.
Bees are responsible for one out of three bites of food we eat and without bees, we would lose some of our most delicious and nutritious foods.
This past year, Massachusetts beekeepers lost more than of 46 percent of their hives, on average. This is higher than the 2014-2015 national average, which was the second highest loss recorded to date. Bees are modern day canaries in the coal mine, warning us that the way we produce our food is unhealthy and unsustainable. More...
Above: Toxic pesticides killing honey bees.
01/19/2016 – The way we were; remembering East Beach. Long before East Beach Road was wiped out by severe winter storms, long before hurricane after hurricane assaulted the venerable yet vulnerable Westport town beach, the area was a bustling seaside colony of summer cottages, hotels, a dance hall, bowling alley, skating rink, post office and, yes, even a Catholic church.
But all were swept away by the Hurricane of '38. Today only the ubiquitous cobblestones remain. More...
<![if !vml]>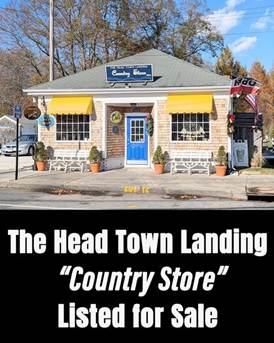 <![endif]>
Above: East Beach circa 1900. Photo | Westport Historical Society.
01/19/2016 – A slaughterhouse is planned for Westport. The Southeastern Massachusetts Livestock Association (SEMALA) announcing it has purchased a 10-acre parcel on Route 6, near the intersection with Route 88.
The group hopes to construct a "state-of-the-art" 9,500 square-foot livestock processing facility beginning this spring, said SEMALA President Andrew Burnes, in a Friday announcement. He added that the group is trying to secure all the necessary finances for construction in the next 60 to 90 days. More...
Related - SEMALA hosts information session at The Shattuck on local slaughterhouse plan. Read more...
<![if !vml]>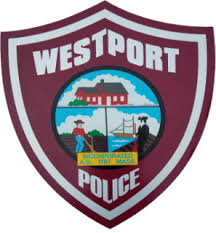 <![endif]>
Above, left to right: Andy Burnes, President of SEMALA, Dedee Shattuck of Dedee Shattuck Gallery, and Bob Russell of Westport Rivers Winery.
01/19/2016 – Westport firefighters respond to Mid City Steel accident.  An injured worker was taken to the hospital after an accident at Mid City Scrap Iron & Salvage Co. on Monday afternoon, officials said.
At 1:50 p.m., a ladder truck armed with extrication tools and an ambulance responded to an accident about a man trapped in some machinery at the scrap metal processing plant at 548 State Road, reported SouthCoasttoday.
When firefighters arrived, they found the man lying on the floor. He was put on a backboard and taken to Rhode Island Hospital, fire officials said.
A company official said they were trying to figure out how the accident happened. He did not have an update on the victim's condition as 3:00 p.m.
01/17/2016 – New debit card scam hits unwary shoppers at <![if !vml]>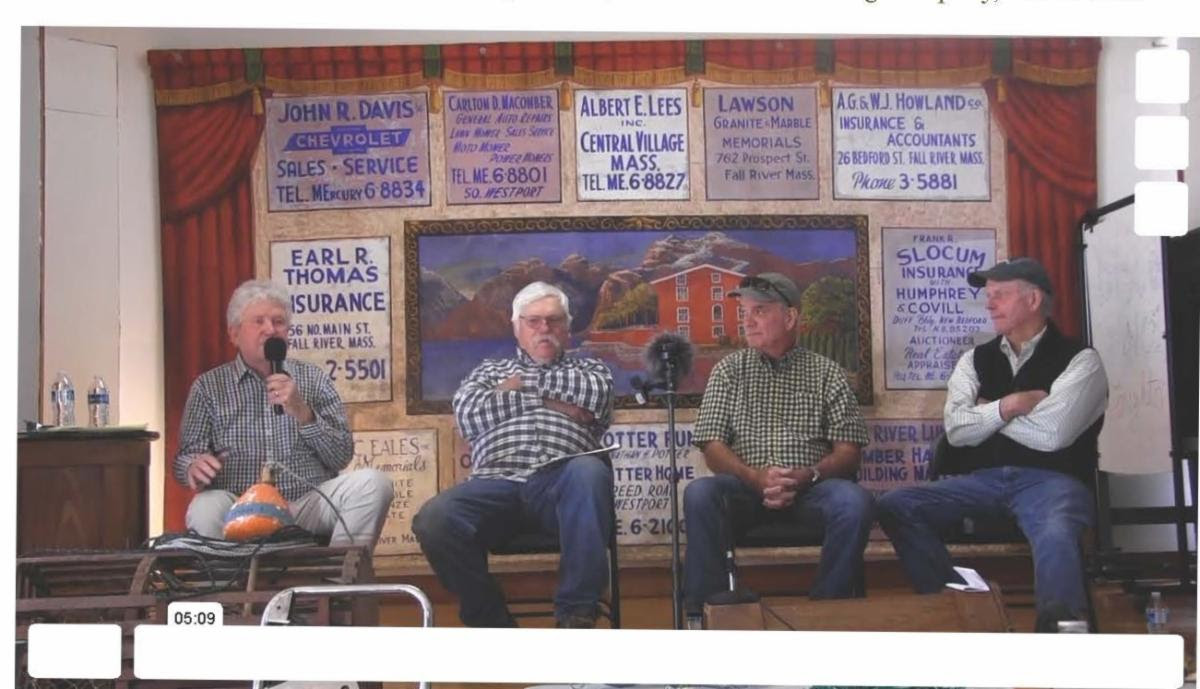 <![endif]>large volume retail stores. Sgt. J.R. Simmons (NBPD Ret.), Harbormaster for the Town of Mattapoisett recently sent out an email warning shoppers to pay attention to their debit card transactions. "Check your receipts before leaving any cashier's station; do not wait until you get home."
A scam that can be done at any retail or wholesale location when using a debit card has affected local shoppers and can affect you as well if you are not vigilant.
"It happened to me at a Wal-Mart Supercenter a month ago. I bought a bunch of stuff, over $150, and I glanced at my receipt as the cashier was handing me the bags. I saw a cash-back of $40. I told her I didn't request a cash back and to delete it. She said I'd have to take the $40 because she couldn't delete it. I told her to call a supervisor."

<![if !vml]>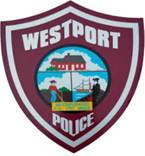 <![endif]>01/17/2016 – Housing Trust calls for support of affordable apartments being planned at Noquochoke Village on Route 177. The Westport Affordable Housing Trust Fund would like to publicly express its support for the special permit application submitted by The Community Builders, Inc. to the Planning Board for the proposed Noquochoke Village housing development. The non-profit company has been working with the Town, the community and the Trust for the past four years to plan for the construction of 50 units of new, mixed-income family housing in Westport on town-owned land off American Legion Highway.
A February 9th public hearing has been
scheduled by the Planning Board to review the updated plans submitted by TCB.
The proposed apartment units will be affordable for individuals and families across a wide range of income levels, and will address the state's longstanding priorities for creating permanent affordable housing opportunities in every community in the Commonwealth.
01/16/2016 – All in a day's work. Our first Weekly News Photo of 2016!  Getting the job done! 80-something Claude Ledoux prepares his winter firewood with his trusty Stihl chainsaw and a determination honed through many hard years of working the land as a wood famer and conservationist. The Westport resident, engineer, avid historian, former Westport selectman, author, radio show host, Marine and veteran of the Korean Conflict knows the value of getting the job done and done right!
Click here to view this photo and previous Photos of the Week!
<![if !vml]>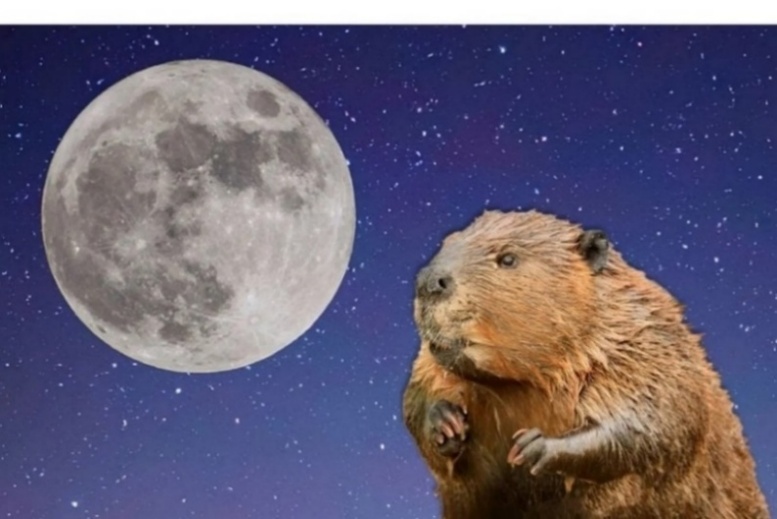 <![endif]>
01/15/2016 – Robert Gallagher wins LC Scenic Winter Road Race; 39-year-old Chris Jusseaume top Westport finisher. Robert Gallagher, 27, of East Providence won the Little Compton's Scenic Winter Road Race at a time of 28:06, far off the record but 32 seconds ahead of North Kingston's Michael Tammaro, and a minute 29 seconds ahead of third place Camereron Ingram of Norfolk Virginia.
<![if !vml]>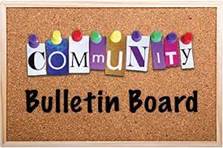 <![endif]>The USATF sanctioned 4.8 mile road race was "chip timed" by RaceWire.
Top female and ninth overall at 31:33 was 30-year-old Anna Tomasulo from Providence in a photo finish with Theo Marek, 29, of Providence.
Inset: Little Compton native, now of Providence took top honors in the recently restore LC Scenic Winter Road Race.
Top Little Compton finisher at sixth place was Ezra Leary, 15, at 30:21.
126 competitors finished the race including the oldest registered runner, Little Compton's 74-years-young Harry Switzer at 1:12:48.
Temperatures in the 40s on a dry course under gray skies was certainly welcome weather for the return of this annual event  brought back by popular demand, that benefits the Little Compton Education Foundation (LCEF) and the students of Wilbur McMahon School.
After the event all were invited to join LCEF back in the Wilbur Gym for a food and awards ceremony. T-shirts were given to all registrants. Medals and Cash prizes will be awarded to the top three men and women. Additional prizes were given to the top two runners in the following categories:
Junior (19 and under); Open (20-39); Master (40-49); Senior (50-59); Veteran (60-69); and Heroes (69-100).
Geoff Smith, two-time Boston Marathon winner, was at the race to promote the Tour de Patrick running series and handed out the medals to all winners.
<![if !vml]>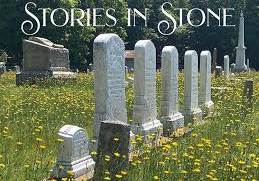 <![endif]>
Above: Top female finisher Anna Tomasulo and Theo Marek, both of Providence, finished at 31:33.
<![if !vml]>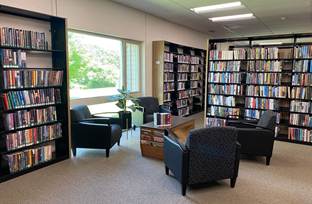 <![endif]> <![if !vml]>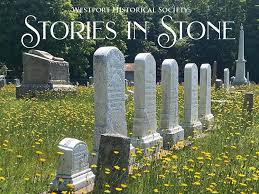 <![endif]>
Above, left: Top Westport finisher Chris Jusseaume. Right: Top Little Compton finisher Ezra Leary. Photos | RaceWire
01/14/2016 - Westport Cultural Council is pleased to announce its 2015-2016 Grant Awards for individuals and organizations.
After reviewing many deserving applications for the fall grant cycle, the Westport Cultural Council is pleased to announce its 2015-2016 Grant Awards for individuals and organizations.
<![if !vml]>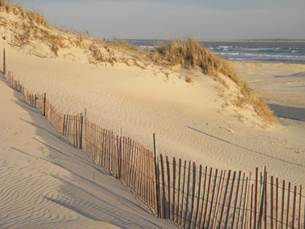 <![endif]>The WCC received over $12,000 in Local Cultural Council grant requests with just over $5,000 in funds to distribute. This year WCC received new applications for school programs and field trips offering interesting and fun learning experiences, as well as annual events enjoyed by residents of Westport and surrounding communities.
Congratulations to all 2015-16 WCC Grant Awardees: Madeline Brager for The Art Drive; Westport River Watershed Alliance for Buoy the Winter Blues; Dharma Voyage for Spirit of Westport; South Coast Artists, Inc. for their 2016 Open Studio Tours; The Arc of Greater Fall River; Westport Free Public Library; New Bedford Art Museum / Artworks! Teen Artists Internships; Diane Pereira for a school trip to the Zeiterion theater; Jane Dufault for a field trip to the New Bedford Symphony Orchestra Young People's Concert; New Bedford Festival Theater, Inc.; Westport Land Conservation Trust; and Westport Historical Society.
01/14/2016 - WESTPORT - Incumbent Richard Spirlet announced <![if !vml]>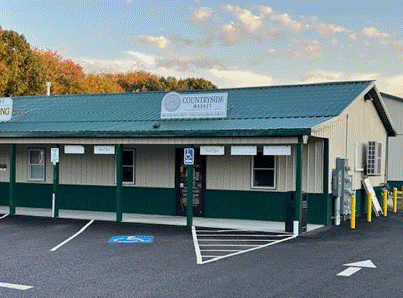 <![endif]>Monday that he will seek reelection to the Westport Board of Selectmen.
The two-term selectman believes he can continue to make a positive impact and be the voice of the people.
Mr. Spirlet said. "I will strive to bring transparency, accountability and common sense to town government."
He listed three key points and issues: (1) Westport is facing many challenges and I will approach each issue by asking, "what is best for Westport?" (2) Citizens of Westport cannot be the bailout for poor management, thus making fiscal responsibility a priority. And (3) he said he will work to "preserve and maintain Westport's character, beauty and heritage through local control."
Mr. Spirlet has lived in Westport with his wife Lois for more than 28 years, raising three children - Susan, Troy and Tara - "who have grown both 'roots and wings' in our community." More...
01/14/2016 – Westport police identify last Thursday's crash victim as 18-year-old Stephen D. Marote. Marote, a life-long Westport resident, lost control of his gray Mercedes, striking a large tree near 275 Reed Road.
Police believe excessive speeding may be a factor in the fatal accident.
The 2015 Westport High School graduate was attending college in Florida. Marote's funeral is set for 10:00 a.m. Thursday, January 14th at Our Lady of Grace Church, Sanford Road, Westport.
<![if !vml]>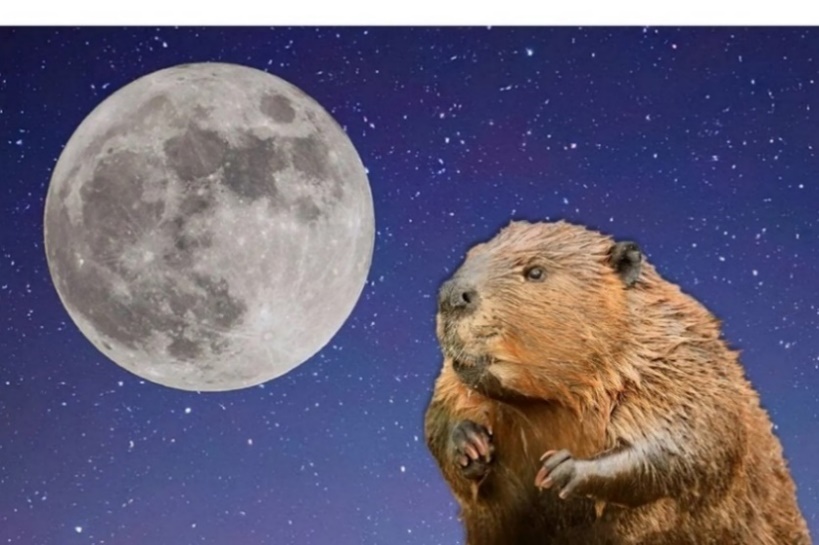 <![endif]>01/12/2016 – Southcoast Today Westport Men and Women of the Year! Generations bond in Walk for Westport; effort raises money for town's young and old. The Walk for Westport, which this year marked its fifth anniversary, raises money for both the town's children and its senior citizens.
This past October, the 5th Annual Walk for Westport, held in original founder Rosemary Lenrow's honor, raised $17,000. In five years, it's raised more than $70,000, according to Walk for Westport Committee members.
Click here to read full article.
01/12/2016 – Tiverton resort casino is a long way off in Massachusetts, according to gambling researcher and expert Clyde W. Barrow. The general manager of Pyramid Associates, LLC, a Westport company on 151 State Road, predicts the odds are 4-1 against Tiverton getting a casino.
Barrow, a project manager for the Northeastern Casino Gaming Research project, says a Newport casino's plan to open a resort gaming house in Tiverton is a great location to compete with Massachusetts gamblers, but Tiverton voters "have a history of saying no to the Rhode Island company's plans."
Barrow, speaking with WBZ-TV, gives better odds that casino development in Everett, Brockton, Taunton, and Martha's Vineyard might get built.
But I wouldn't gamble on it!
01/12/2016 – Westport Selectmen wrap up Monday night's meeting in time for dinner, quickly dispatching several agenda items, while deferring potentially lengthy discussion on the FY 2017 municipal budget to another night.
Selectmen sent Robert Camara, Jr, off to the Zoning Board of Appeals to seek a variance for a Class II license to sell used cars at the former Joel's Garage location. The board also approved a formal POW/MIA table to be located on the second floor of Town Hall; announced parking bans on Russell and Oakland Streets to protect abutter's property access from encroachment by potential car buyers of the expanding Carvalho's Bargain Motors used car lot; made several appointments to town boards; accepted donations to the Council on Aging; and granted a Class II license to S&K Auto Sales after the property owner/landlord agreed to pay back taxes.
But the meeting room was full of spectators who came to witness Selectmen's recognition of three Westport heroes who saved the lives of two careless boaters who almost lost their lives in a boating accident in Westport Harbor. Click here to read article below.
Assistant Harbormaster Jonathon Paull, John A. Taylor, Jr. and fisherman Michael R. Emond were presented citations by the select board for bravery and quick action in saving the lives of two men on Saturday, December 6th.
01/10/2016 – Mass Audubon Allens Pond Sanctuary announces 2016 coastal waterbird positions and internships. The nature protection group has posted their 2016 coastal waterbird and summer internships including wildlife, marketing and special events, and land and trails online. Click here for all the information.
01/10/2016 – The Westport Land Conservation Trust said "Take a hike!" and over 150 people showed up at Sylvan's Nursery to do just that.
Executive Director Ryan Mann thanked the horde of walkers who came out on a winter day for a chance to stroll on protected and private land, commune with nature, and to share spectacular views of The Let rarely seen by Westport residents.
The Let Conservation Area is truly a hidden gem. This 62-acre parcel stretches between the Westport River and Horseneck Road and is only accessible to the public at the water's edge.
<![if !vml]>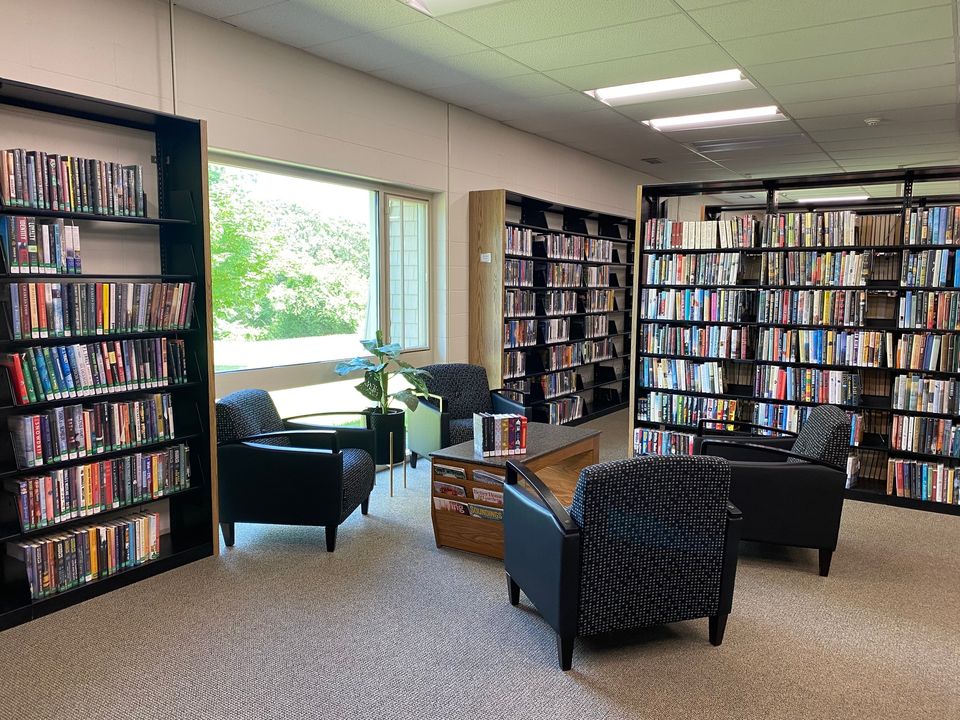 <![endif]>
A running stream of commentary from Ryan provided a wealth of information about not only The Let but also the area's ecology and diverse nature environment.
These WLCT walks are a jewel in the crown of Westport life; with over 4000 acres under protection, they're guaranteed to last a lifetime.
More with photos later.
01/9/2016 – Cooling off and heating up! The new year is barely out of diapers, and frozen polar bear and penguin plungers thawed out, when bang - things really start to heat up.
Westport's annual April 12th Town elections have been set into motion <![if !vml]>
<![endif]>with the announcement by Town Clerk Marlene Sampson that election nomination papers for the following offices are now available for pickup: (1) Selectman, (1) Assessor, (1) Board of Health, (2) School Committee, (1) Fish Commissioner, (2) Trustees of Free Public Library, (1) Landing Commissioner, (1 Commissioner of Trust Funds, (1) Housing Authority, and (1) Planning Board.
Click here for all the details. Call the Town Clerk's office at 508.636.1000 with any questions or for more information on how to obtain and fill out nomination papers.
Click here to find your voting precinct by your address:
Precinct A - American Legion Hall, 489 Sanford Road
Precinct B - Town Hall Annex, 856 Main Road
Precinct C - Alice Macomber School, 154 Gifford Road
Precinct D - Briggs Road Fire Station, 85 Briggs Road
Precinct E - Westport High School, 19 Main Road
Deadline for obtaining nomination papers is Thursday, February 18th at 4:00 p.m.; deadline for filing completed nomination papers with the Board of Registrars with signatures is Tuesday, February 23rd by 5:00 p.m.
All candidates should be aware that nomination papers should be filed early to avoid disqualification because of invalid or insufficient signatures.
01/08/2016 – Westport man wins $1 million in Massachusetts Lottery. Westport resident Tiberio Silva bought a $20 Massachusetts lottery ticket that netted him $1 million, making him the twenty-fourth $1 million prize winner in the Massachusetts State Lottery's "Platinum Millions."
<![if !vml]>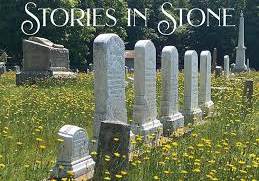 <![endif]>
Photo | courtesy Mass Lottery Commission
Mr. Silva chose the cash option on his winnings and received a one-time payment of $650,000 (before taxes.)  He plans on using his winnings to buy a house and purchase a new car for his wife. The other option was to take 20 annual payments of $50,000 (before taxes.)
Silva's winning ticket was purchased at Gridiron Sports Bar, 2416 GAR Highway in Swansea, and the bar will receive a $10,000 bonus for its sale. 
There are two $10 million prizes and 11 additional $1 million prizes remaining in the $20 "Platinum Millions" instant game.
You can't win if you don't play!
01/05/2016 – Westport Senator Rodrigues wants you! Here is your chance to get involved with state government. Team Rodrigues recently had a job opportunity become available! They are seeking highly-motivated applicants to fill the Communications Director position in his State House office. This person will focus on media relations, communications strategy, and constituent services. Successful applicants will demonstrate strong oral and written communications skills, the ability to work well under pressure, and the capacity to manage a complex and ever-evolving issue portfolio. They are looking for someone who has a Bachelor's Degree (preferably in Communications, Political Science, or related subject), exceptional interpersonal skills, and interest in public policy and the legislative process. Must work out of the Boston office.
Applicants should send a resume, cover letter, and writing sample to Chief of Staff, Karen Almeida at Karen.Almeida@masenate.gov.
01/01/2016 12:30 p.m. – Kyle Ventura of East Providence wins EverythingWestport's "Best Imitation of a Polar Bear" in the 2016 Back Eddy Polar Bear Plunge.
<![if !vml]>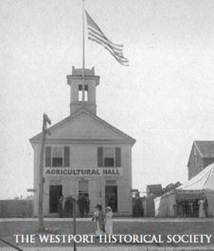 <![endif]>
The harbor side restaurant was on target as of 12:45 p.m. to beat the 2012 record of 318 with an expected 350 jumpers braving the 50 degree water temperature and 34 degree air temperature, all under partly sunny skies.
The plunge ends at 2:00 p.m.
<![if !vml]>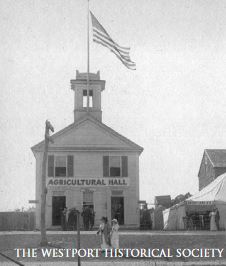 <![endif]>
Above and below: Shock and awe at the Back Eddy Polar Bear Plunge!
<![if !vml]>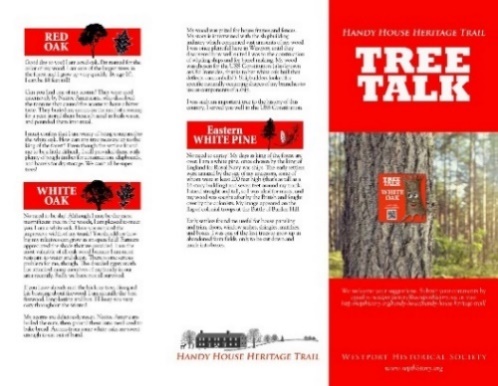 <![endif]>
More past headline news continues below.
<![if !vml]>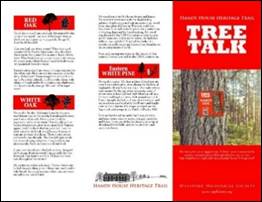 <![endif]>
Bulletin Board
Westport, MA
Click here to see all events happening today in and around Westport, MA.
BCC to offer a course on Natural Beekeeping Practices at their Fall River campus starting Monday, February 29th (that's right; it's a leap year!)
Hey you wannabe honeybee lovers! Honeybees provide the pollination of almost half of the food we eat, so Bristol Community College is offering aspiring beekeepers open enrollment to its spring Natural Beekeeping course (OFP 122). More under our future events section.
Ongoing! Westport Council on Aging to offer tax preparation help beginning Thursday, February 4th.
Tax help is available by appointment at the Westport Council on Aging. Call 508.636.1026 for an appointment.
AARP Volunteers are available on
February 4th and 11th at 3:00 p.m.; February 18th and 25th from 1:00 -3:00 p.m.; March 3rd, 10th, 17th, 24th and 31st from 1:00 - 3:00 p.m.; and April 4th and 11th between 1:00 - 3:00 p.m.
Held over to the end of February! Westport Free Public Library features local photographer Steve Connors in the Manton Room during the month of January.
The photos, taken in Westport and others from the southcoast area, are mostly landscapes, seascapes and nature shots. Mr. Connors became interested in photography when he was 10, and has had a camera in his hands ever since.
<![if !vml]>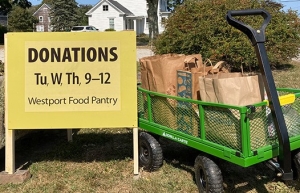 <![endif]>
He spent the summers of his youth in a cottage on the Westport River.
Connors worked for six years with The Trustees of Reservations at the Westport Farm, and now works as an Engagement Manager with the Westport River Watershed Alliance.
Connors lives on an historic Westport farm built in the early 1850s.
Mr. Connors studied at Boston College. He is continually fascinated by the natural world. His work can be seen at his website.
9th annual Bristol Community
Westport High School Class of 1966 is planning a 50th class reunion on Saturday, September 17th.
Hey all you 60-something Westport High graduates, listen up!  Westport High School Class of 1966 is planning a 50th class reunion.  It will be an informal barbeque/picnic on Saturday afternoon.
Graduates should contact Doris Sasseville Carvalho at 508.677.1823, at email her at doris388@charter.net; or email Ken Borden at KenB205@comcast.net for more details.
Westport Council on Aging's super Soup and Sandwich luncheon on Wednesday, February 17th!
Starting at 11:30 a.m.
Brando Woods of New Bedford will be supplying the Soup and the Sandwiches
Call 508.636.1026 and make your reservations today – bargain priced lunch of sandwiches and soup for just $4 per person. Available to the first 60 guests who make reservations. Westport Senior Center, 75 Reed Road, Westport.
Westport Woman's Club to Learn About Fraud/Scams on Wednesday, February 17th.
The Westport Woman's Club invites members and their guests to a meeting to be held at 7:00 p.m. at the Macomber Community House, 930 Main Road, Westport, MA.
Guest speakers will be Detective-Sergeant Antonio Cestodio and Detective Robert Rebello who will talk about "Detection and Prevention of Frauds/Scams". We continue to hear and read about frauds/scams in the news, and this educational program will help us to be more prepared to deal with these issues.
Hostesses for the evening will be Judy Brodsky, Heather Haines, and Judy Menard.
Free program on combating and managing the devastating winter moth in Southeastern Mass on Wednesday, February 17th.
<![if !vml]>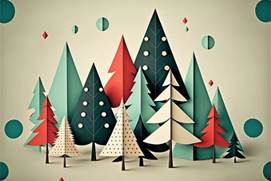 <![endif]>
From 6:00 – 8:00 p.m. the Eastern Rhode Island Conservation District (ERICD) will host a free public workshop at the Yellow Building at Sandywoods, 73 Muse Way, Tiverton regarding winter moth, featuring speaker Heather Faubert from URI Cooperative Extension.
Contact ERICD District Manager Sara Churgin with any questions at schurgin.ericd@gmail.com.
Concerts at the Point with Adaskin String Trio and pianist Sally Pinkas on Sunday, February 21st.
<![if !vml]>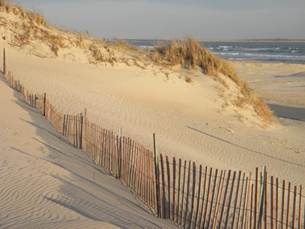 <![endif]>
Concerts at the Point welcomes back the Adaskin String Trio and pianist Sally Pinkas beginning at 3:00 p.m. The Adaskin String Trio is a great favorite of audiences, due to their capacity, as noted in the Boston Globe, to "direct the listener to the heart of the matter." The Trio will perform Beethoven String Trio in D Major, Op. 9, No. 2.; a contemporary work by Michael White titled A Sephardic Life (drawing on the traditions of medieval Jewish Spain) and Gideon Klein String Trio ( written near the end of World War II in Europe). Together with Ms. Pinkas, they will present Camille Saint-Saens' Quatuor Op. 41.
Concerts take place at 1912 Main Road, Westport Point, Ma. Tickets $25, Students $10. Doors open 2:15pm, open seating. Tickets may be reserved by sending email to pointconcerts@gmail.com or calling 508.636.0698; reserved tickets may be picked up and paid for at the door on the day of the concert. Tickets may also be ordered from the website www.concertsatthepoint.org and paid for via PayPal."
Click here to view Sunday's program. PDF
<![if !vml]>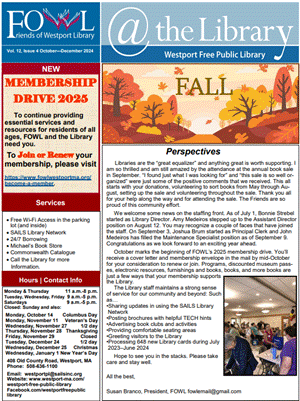 <![endif]>
Wild Winter Lecture Series at the Westport Library: Wings of Westport on Monday, February 8th.
Starts at 6:30 p.m. at the Westport Free Public Library located at 408 Old County Road, Westport.
<![if !vml]>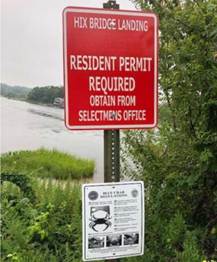 <![endif]>
Photo | Snowy Owl at Gooseberry causeway by Rick Barrette
Join WLCT and the Westport River Watershed Alliance (WRWA) for the final in a series of three talks on fascinating topics presented by the experts themselves.
Take a journey across North America with migratory birds of Westport. Lauren Miller-Donnelly, President of the Paskamansett Bird Club, will highlight several species that call Westport home for some portion of their lives. From the Osprey that fish in our rivers to the ruby throated hummingbirds that sip our flowers in the summer to the wintering species like the Snowy Owl, Lauren will discuss why these birds visit us and where they go and what they do when they leave.
On-going. The annual Molly Little Art Film Series each Tuesday until February 23rd.
One hour lecture and film begins at 11:00 a.m. at Southworth Library, 732 Dartmouth Street, Dartmouth bringing area residents the opportunity to appreciate art.
<![if !vml]>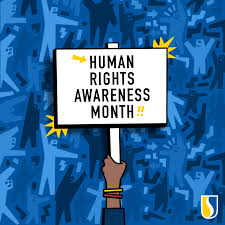 <![endif]>
This series has long been one of their most popular programs. All the details under
Partners to feature Westport writer Dawn Tripp on February 25th.
To kick off the 2016 season of the Partners Village Store Writer's Series, they are thrilled to welcome Westport author Dawn Tripp for an evening of wine and conversation to celebrate the release of her forthcoming novel, Georgia, beginning at 7:00 p.m.
This event will be a dynamic, open and interactive discussion with Tripp about Georgia specifically, as well as the writing process, the work of creating a story, and publishing.
Books will be available for signing at the conclusion of the talk. Please call Partners for a reservation at 508.636.2572.
<![if !vml]>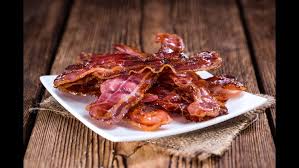 <![endif]>
Dawn Tripp's Georgia is a boldly imagined novel based on the life and art of Georgia O'Keeffe and her passionate relationship with photographer Alfred Stieglitz.
Third annual WRWA Buoy the Winter Blues at the Dedee Shattuck Gallery starts Saturday, February 27th.
Silent auction of artists' original buoys; 58 artists, one location, eight days!
<![if !vml]>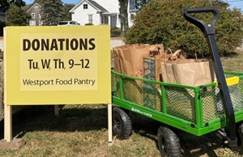 <![endif]>
Above: two belles and a beautiful mermaid – Dedee Shattuck (left), Meredith Cornell's "Flotsam and Then Some" seaweed-haired mermaid lobster buoy sculpture, and WRWA's Gay Gillespie.
Show runs from Saturday, February 27th through Saturday, March 5th.
The silent auction will take place on Saturday, March 5th from 1 to 5 p.m., with the reception from 5 to 7 p.m.
Music by The John Stein Trio.
"Brushes and Brews" art class available.
Click here to preview the art works. Check our Future Events for all the details. Visit their website.
Click here to view flyer and show hours. PDF
Watercolor classes to start at Westport Art Group on Thursday, March 3rd.
Westport Art Group is happy to announce that artist/teacher Peggy Call-Conley will again be running a weekly Beginners Watercolor Class beginning on Thursday, March 3rd. The session is open to the public and will run for seven weeks.
All the details in our Future Events section.
<![if !vml]>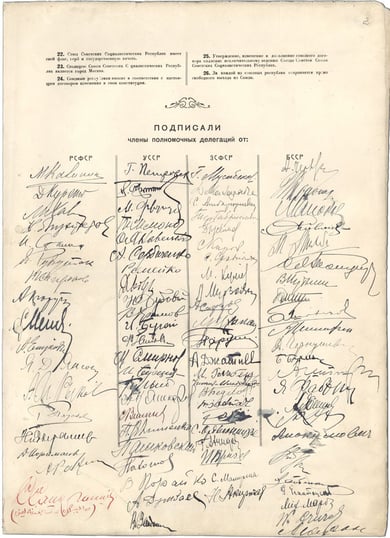 <![endif]>
Watercolor painting by Westport Art Group instructor Peggy Call-Conley.
Flu vaccine still available for Westport residents.
Visit the Board of Health nurse's office at the Town Hall Annex, 856 Main Road on Monday, Tuesday, and Thursday. Call 508.636.1030 for additional information. The cost of the vaccine is covered by health insurance, and the reimbursements are used to purchase vaccine and supplies.
Glass Bottom Boat at the Dartmouth Grange on Saturday, March 12th.
Paskamansett Concert Series at the Dartmouth Grange, 1133 Fisher Road, Dartmouth. 7:30 p.m., doors open 7:00 pm. For more information call 401.241.3793 or email them.
$15 general admission ($12 for kids under 18, seniors 60 and over, and college students); $35 family admission.
<![if !vml]>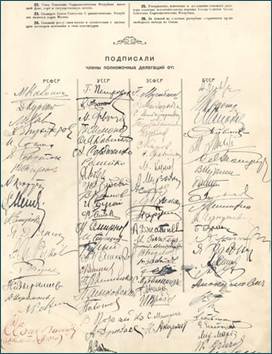 <![endif]>
Glass Bottom Boat is Kelly Cleveland, Becca Fayan Guilfoyle, and Ken Taylor. Don't miss this wonderful evening of fine acoustic instrumentals, tragic tuneful tales, beautiful vocal harmonies, well-chosen covers and originals.
<![if !vml]>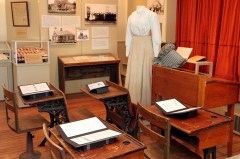 <![endif]>
2016 South Coast Artists is proud to offer another session in their ongoing educational lecture series: Social Media for Visual Artists with Lisa Kalner Williams on Thursday, March 17th.
Dedee Shattuck Gallery, 1 Partners' Lane, Westport.
Doors open at 6:30 p.m.; presentation: 7:00 – 8:30 p.m. includes Q & A.

"Most artists just want to work on art, not marketing their art. Figuring out which social channel(s) to use – and how to use them well – can be overwhelming." - Lisa Kalner Williams

Lisa explains the advantages of Facebook, Twitter, Instagram, and Pinterest (and others) and if it's a fit, how to maximize each channel to drive web traffic, sales, and foot traffic to events (exhibits, art festivals, fairs, etc.) Lisa is a contributing writer to The Social Media Monthly.
Visit http://sierratierra.com/ for more about Lisa.
Free to SCA Members and $20 for non-members. Space is limited, please register here.
Hosted by South Coast Artists, Inc. with special thanks to Dedee Shattuck Gallery for their generous sponsorship.
Helen E. Ellis grant period begins now!  Mailed applications should be postmarked by March 18, 2016 and sent to the Westport Cultural Council.
The Westport Cultural Council is pleased to announce the opening of the Helen E. Ellis Trust grant application period. Application forms are available online beginning February 1, 2016 at Grant application forms are also available at the Westport Free Public Library and the Westport Town Clerk's Office. Completed applications are due March 18, 2016.
Visit our Future Events section for all the details.
College SkillsUSA Cake Competition on Saturday, April 9th.
 Calling all cake decorators! No matter what your age or your level of experience, enter the 9th annual Bristol Community College SkillsUSA Cake Competition!  This year's theme is Cake Craft!
View our Future Events listings for all details and entry form links.
View video from 2013 Cake Competition!
<![if !vml]>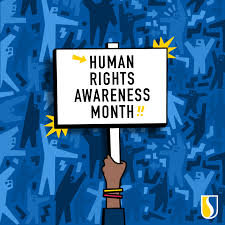 <![endif]>
Westport's Devin Laubi Spring Fling Fundraiser on Friday, April 15th.
<![if !vml]>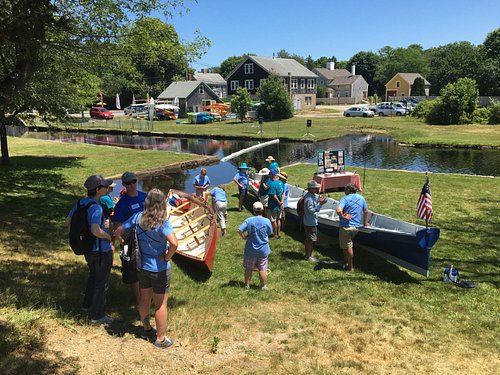 <![endif]>
Click on Flyer to enlarge.
Buzzards Bay Swim 2016 on Saturday, June 25, 2016.
Celebrate clean water at the Buzzards Bay Coalition's 23rd annual Buzzards Bay Swim. Join more than 300 others who make a difference to protect clean water in Buzzards Bay. You can swim, volunteer, or cheer on swimmers as they cross outer New Bedford Harbor.
<![if !vml]>
<![endif]>
During the Swim, swimmers complete a 1.2-mile open water course across outer New Bedford Harbor. The course is a rare chance to swim point to point across a closed shipping channel, beginning in the South End of New Bedford and ending at Fort Phoenix Beach State Reservation in Fairhaven. The Swim is a safe, fully supported event complete with medical personnel and an on-the-water safety squad arranged with the assistance of the U.S. Coast Guard.